Hello there, welcome to another thrilling read on RN salary.
After reading this article, you will have expert knowledge of a Registered Nurse's Salary and RNs' earnings by location, experience, industry, and more.
Ultimately, we'll take you through:
How work experience impacts RN salaries
How Registered Nurses earn across various industries
RN salary by the type of employer
The effect of the workplace on the salary of an RN
Let's get started right away!
An Overview of Registered Nurse Average Salary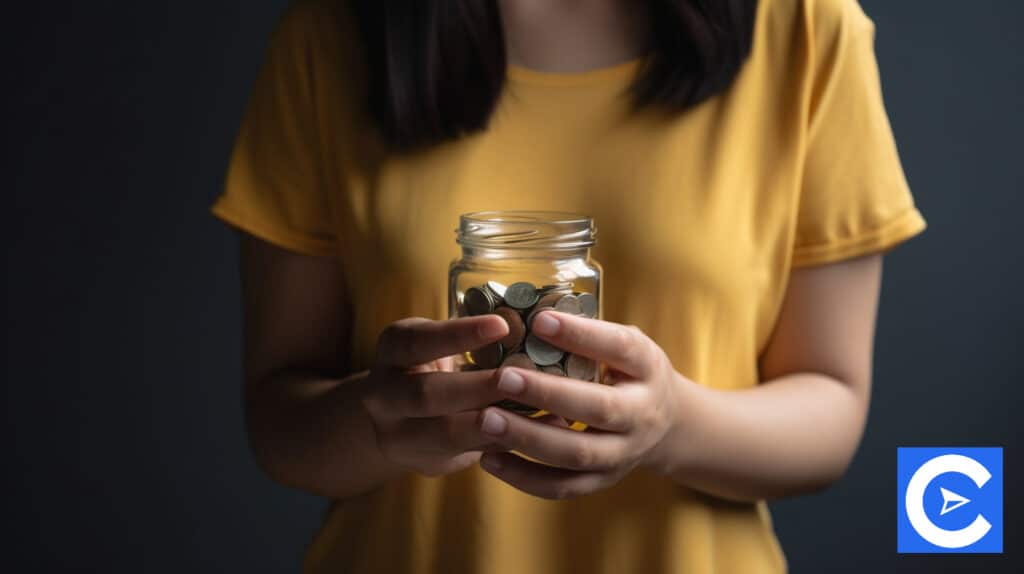 The decisions you make when starting or advancing your nursing career path might be greatly influenced by the amount of money you can potentially earn.
Knowing how much you can earn as a nurse is essential for planning your studies and determining which state you will practice.
Obtaining your license as a registered nurse can open the door to a wide range of earning prospects and nursing positions.
Your salary may be affected by the job you have and your experience, location, and education.
The average salary for many RN positions is rising across the country.
According to a 2019 poll, 58 percent of registered nurses saw a salary boost between 2018 and 2019.
Registered nurses earn a good living.
The most updated data from the US Bureau of Labor Statistics revealed that the median annual wage for registered nurses is $75,400.
Actual salary will vary substantially depending on your region, years of experience, specialization, etc.
According to the BLS, RN compensation ranges from low to high.
The lowest 10% of registered nurses earn roughly $52,100 per year, while the highest 10% can earn up to $111,300.
Registered nurse salaries in the United States are among the highest globally.
But how much do nurses get paid?
You'll find the answer to this question and a wealth of other information on nursing pay right here.
Your specialty, education, job, and even where you reside can all significantly impact your earning potential.
We've examined some of the most important elements that can affect your pay to assist you with your planning, so keep reading to discover more.
RN Salary Range by Education and Years of Experience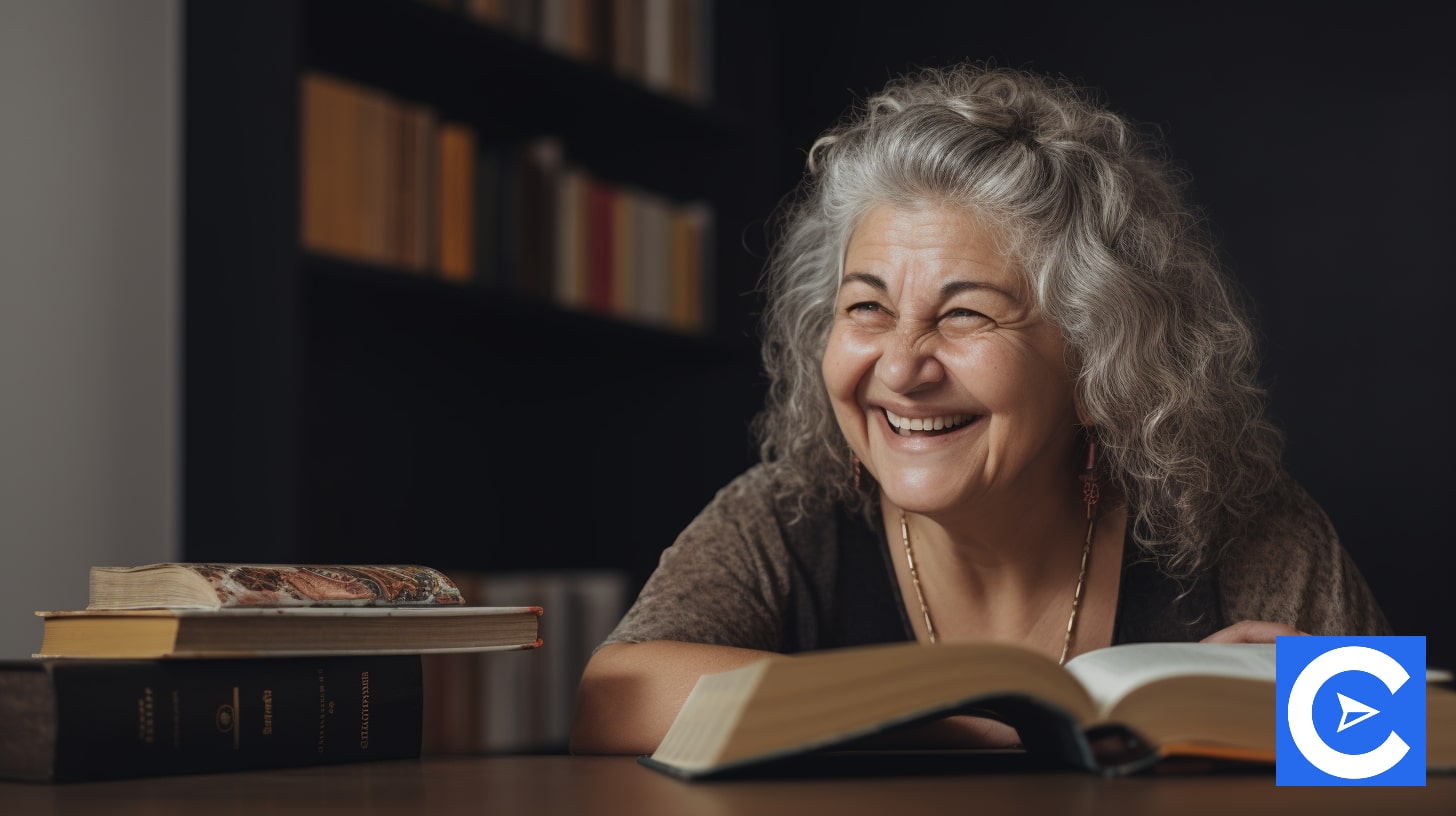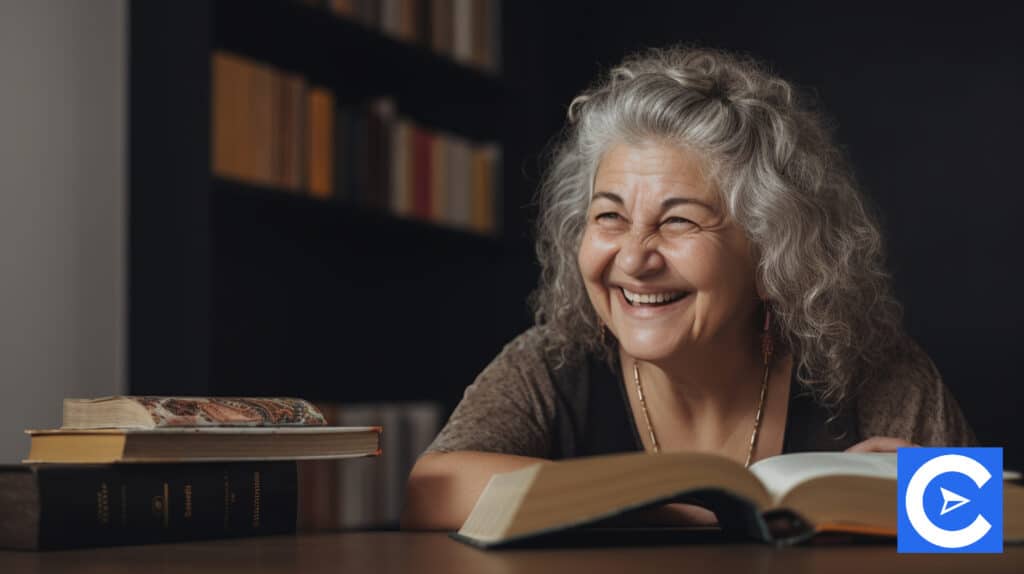 The degree you possess and your years of experience as an RN in the healthcare sector may be the two most important elements influencing how much you can earn.
Nurses with a four-year BSN (Bachelor of Science in Nursing) degree or a two-year ADN (Associate Degree in Nursing) can work as RNs.
Jobs that need experience and more responsibility—and hence better pay- frequently necessitate a Bachelor's degree.
In other cases, your wage is determined by your experience.
The salary differential between a BSN-prepared and an ADN-prepared nurse is totally dependent on the institution.
Certain places of employment will provide a bonus or incentive for having a higher degree, but other institutions will deduct years of RN service.
Aside from improved salary prospects, RNs with BSNs will have more opportunities to work in management and leadership capacities.
With a BSN, you could work as a charge nurse or as a nurse manager.
Your postgraduate degree may even enable you to join the administrative team of your healthcare facility as a director of nursing.
If you're currently an LPN (licensed practical nurse), you should think about enrolling in an LPN-to-RN nursing program, which can supplement your current education and put you on a route to a potentially higher wage.
Similarly, if you're already a paramedic and want to advance to a higher-paying position as a nurse, you can fast-track your nursing degree.
You will be able to apply your previous education and experience toward a BSN.
Registered Nurse Annual Salary by Location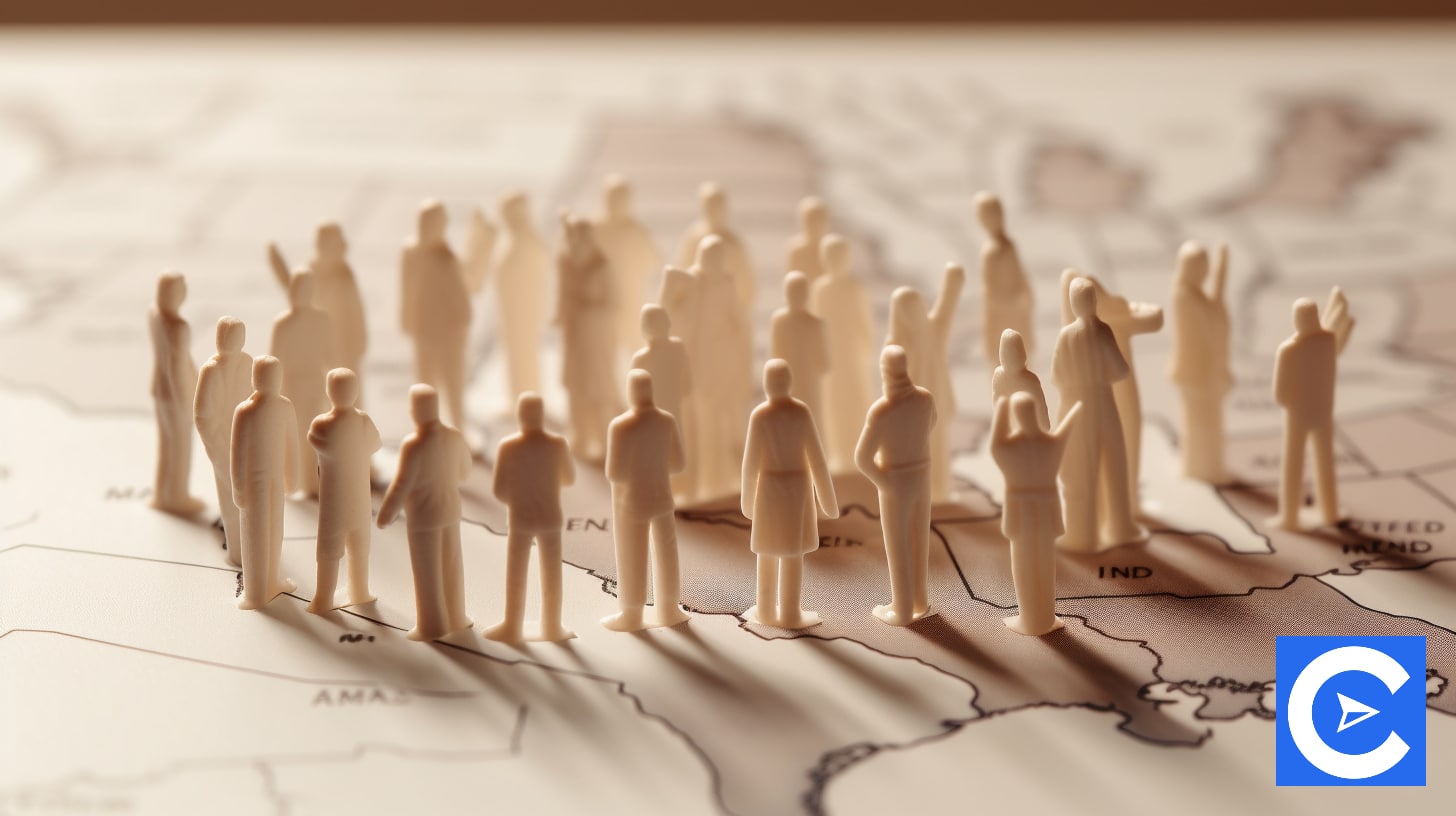 One significant advantage of working as an RN is the range of places you can work and the region's cost of living.
Where you stay may have a powerful impact on your earnings.
Large coastal cities like San Jose and Boston have some of the highest-earning potentials.
Here is the list of registered nurse salaries by state:
California Registered nurse average salary (RN salary California): $113,300
Hawaii Registered nurse average salary: $104,100
District of Columbia Registered nurse average salary: $94,900
Massachusetts Registered nurse average salary: $93,200
Oregon Registered nurse's average salary: $93,000
Alaska non-metropolitan area (rural areas outside of Alaska's most populated cities, which include Fairbanks, Anchorage, Ketchikan, and Juneau) The average income for a registered nurse is $99,100
Nevada Registered nurse average salary: $89,800
New Jersey Registered nurse average salary: $82,800
Connecticut Registered nurse average salary: $84,900
Kansas Registered nurse average salary: $64,300
Mississippi Registered nurse average salary: $61,300
Pennsylvania Registered nurse average salary: $74,300
Rhode Island Registered nurse average salary: $82,800
San Francisco Registered nurse average salary: $149,300
Wisconsin Registered nurse average salary: $74,800
Wyoming Registered average nurse salary: $72,700
Indiana Registered nurse average salary: $67,500
Michigan Registered nurse average salary: $74,000
New York Registered nurse average salary (RN salary New York): $89,800
Texas Registered nurse average salary (RN salary Texas): $56,500
Florida Registered nurse average salary (RN salary Florida): $69,600
RN Salary by Industry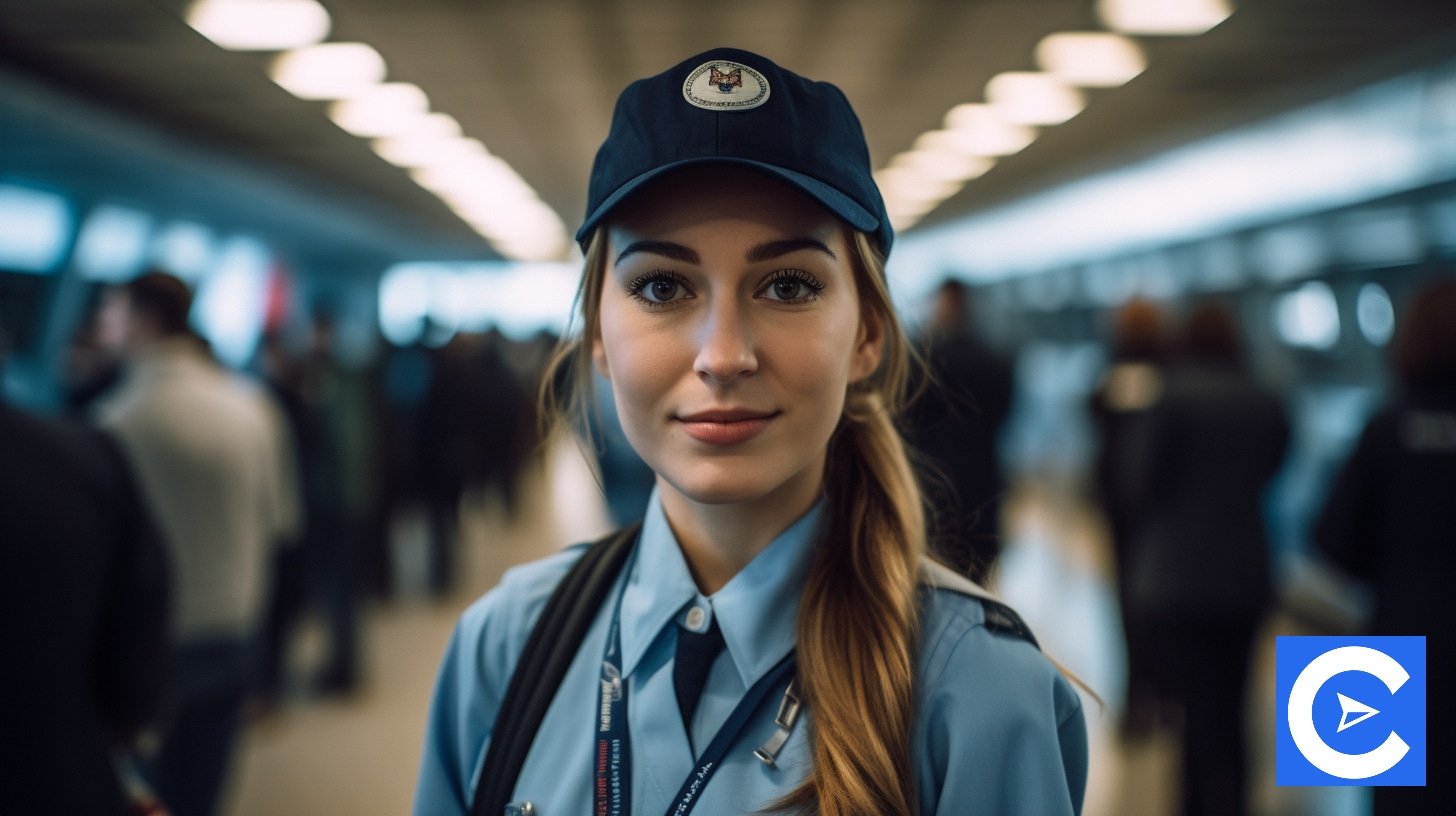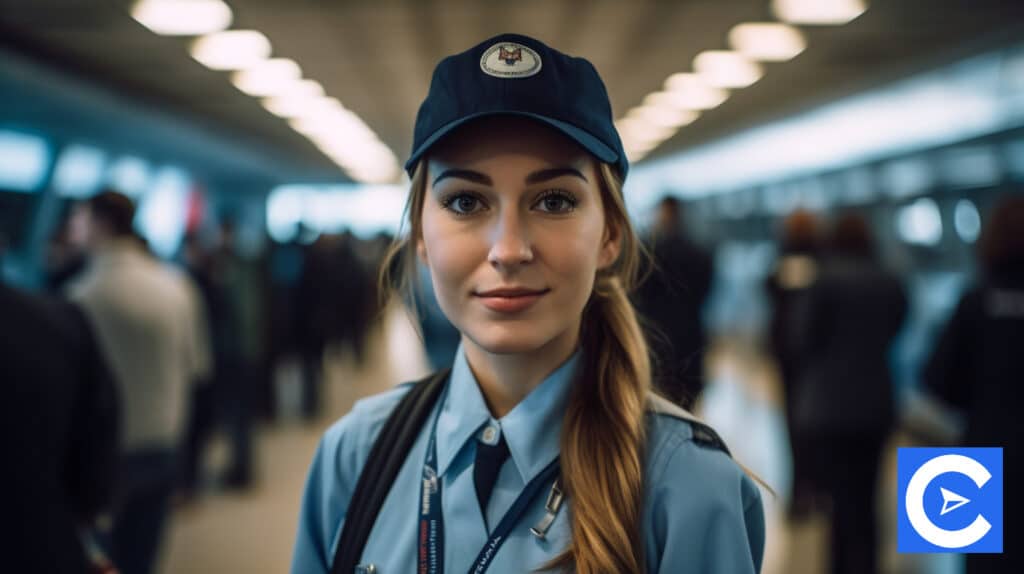 Registered nurses work for various organizations, including large corporations, schools, and government bodies.
As an RN, your workplace can significantly impact your pay.
General Medical and Surgical Hospitals
Average salary: $79,500
Registered nurses in hospitals can do everything from caring for patients in the cancer ward as oncology nurses to assisting surgeons in the emergency room as trauma nurses.
Mental Health Facilities
Average salary: $74,600
Psychiatric nurses often work in community mental health institutions, substance abuse or psychiatric hospitals, and federal and state facilities such as VA hospitals and penitentiary facilities.
Nurses in this capacity assist in assessing mental health needs, administering and monitoring treatment, and providing crisis intervention.
Nursing Care Centers (Skilled Nursing Facilities)
The average pay is $69,760.
Gerontological nurses, also known as nurses who care for the elderly, operate in retirement homes, assisted living establishments, and nursing homes, providing a combination of health and social services in a residential care context.
Outpatient Care Facilities
Average salary: $84,760
Clinics and physicians' offices are examples of outpatient care facilities where nurses are needed for patient appointments and treatments that do not require an overnight stay.
RNs at these locations will give immunizations, take a patient's vitals, discuss a health care plan, and provide ambulatory patients with other outpatient care services.
Occupational Health Workplaces
Average salary: $77,500
As an occupational healthcare nurse, you will be accountable for implementing and developing workplace hazard detection programs, counseling employees, devising disease-prevention programs, training employees on health and wellbeing, and maintaining compliance with federal workplace safety standards.
As an occupational healthcare nurse, you could work in a production plant or factory or work in an office for a consulting firm or government agency.
In-Home Health Care
Average salary: $73,700
Home health nurses provide competent nursing services in patients' homes, including high-tech treatment such as IV therapy.
They frequently collaborate with home health aides, providing more advanced clinical treatment that aides are not certified to give.
Remember that just because your RN job title has a lower starting salary doesn't imply your overall compensation package can't be competitive.
RNs, like other certified nurses, must continue their nursing education (Master's degree or MSN and Doctoral degree) throughout their careers to keep their license current.
While completing these seminars will not necessarily result in extra money in your paycheck, it will make sure that you remain in great standing with your state's licensing office.
Other Factors that Affect Registered Nurse Salary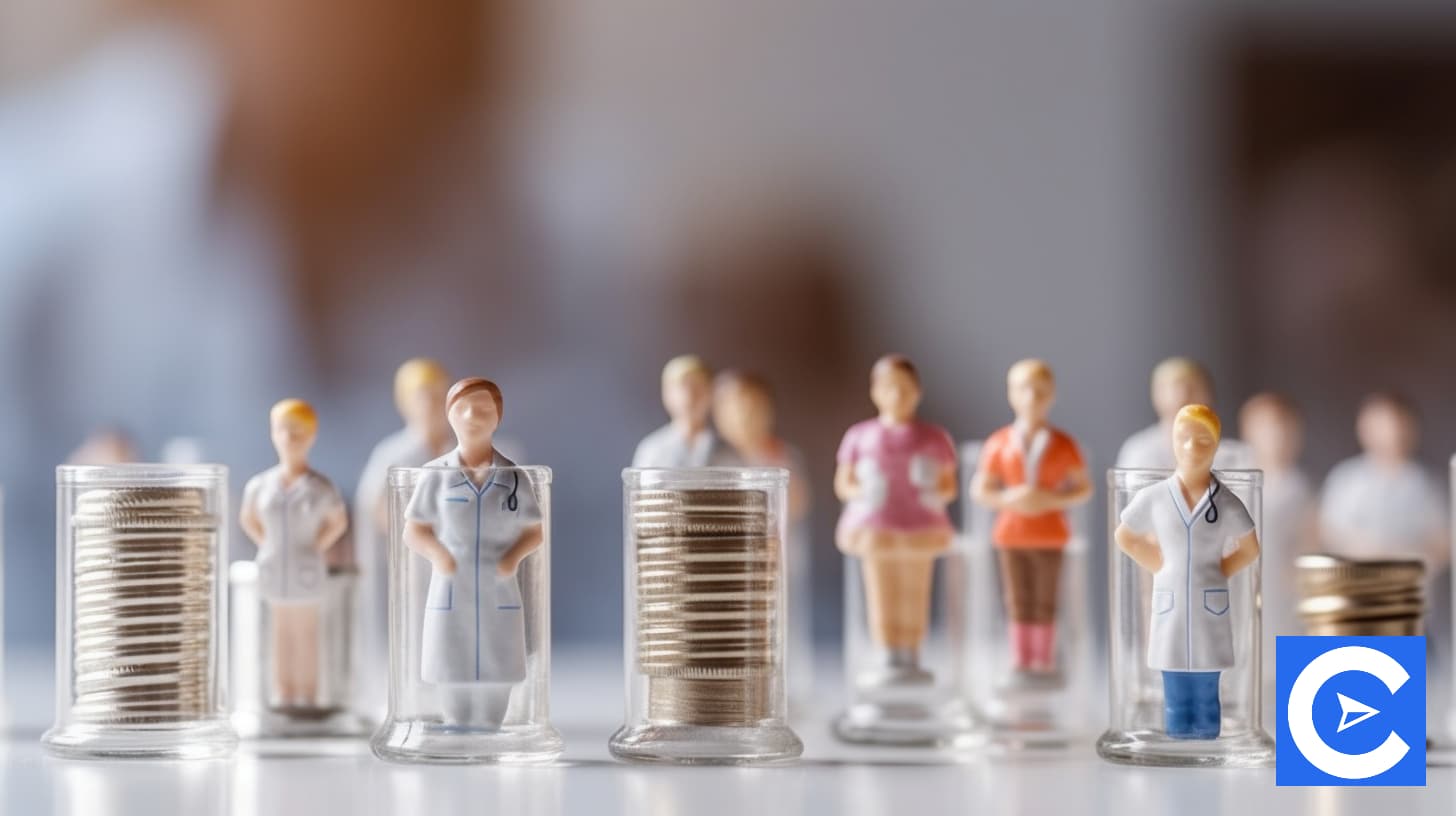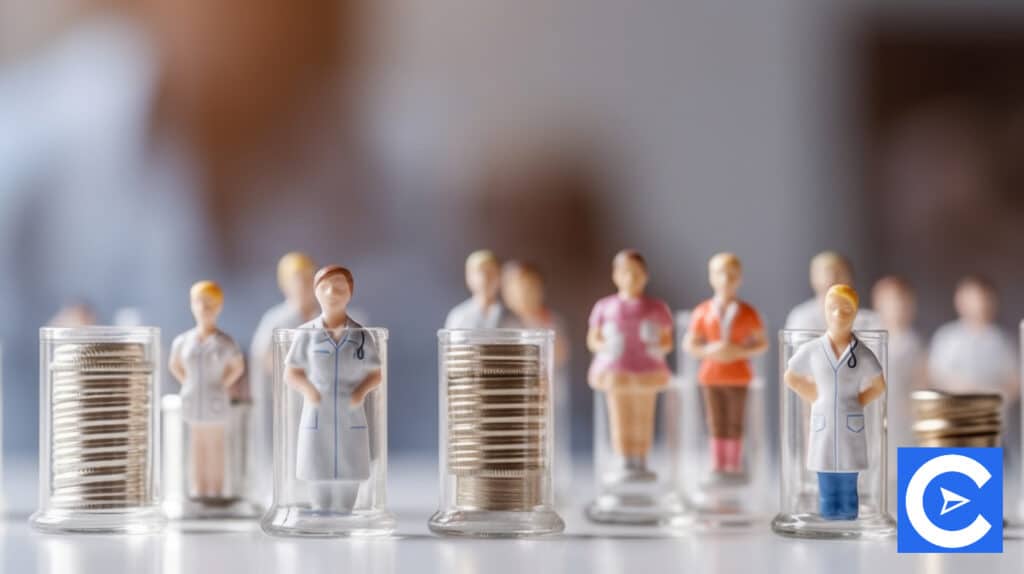 Position
As an RN, you can operate in various positions, offering you freedom and flexibility throughout your profession.
For instance, you may be the shift manager or "lead" nurse, which would result in a significant pay raise.
Nursing Specialization
RNs with a BSN can specialize in a variety of professions.
You could work with children in a psychiatric facility, maternity and labor units, or even in a public health section.
Each of these afore-mentioned specializations has a separate pay scale.
Certifications
Certain certificates may be able to boost your wage, depending on your company.
You may, for instance, become trained to work alongside dialysis patients, HIV/AIDS patients, or even deliver correctional behavioral soundness.
You become indispensable when you earn the appropriate credentials for the appropriate businesses, and your remuneration reflects this.
Organization Size and Its Ability to Pay
One critical factor to consider is the general size of your employer's firm.
If you currently work for a major chain of high-tech clinics or hospitals, your employer will be in a better situation to pay you a premium wage than if you are in a hospital where just one newly-licensed doctor delivers his services.
Professional Organizational Memberships
Joining a professional body demonstrates your commitment to your work and your willingness to continue studying, learning, and making a remarkable difference in healthcare.
The Academy of Neonatal Nursing, the American Assembly for Men in Nursing, and the American Holistic Nurses Association, to mention a few.
Shift Factors
Shift differences are small variances in your salary based on the number of hours you work.
These factors are frequently offered to workers on the night and evening shifts, usually calculated hourly.
For instance, RNs working shifts of say 1 pm-10 pm may earn an additional $0.45 to $2.10 per hour, and RNs working shifts of say 10 pm-6 am may earn a lot more.
Performance Evaluations
Performance statements are excellent signs of your capacity to support favorable patient results, and they are likewise significant in increasing your income.
In fact, the most significant raises are nearly entirely based on your general attendance and performance.
The better you function, the more cash you will be able to make.
Risky Working Requirements
Eventually, companies may provide a higher wage to persuade RNs to operate in less-than-pleasant conditions.
Nurses who toil in emergency rooms very late at night in densely crowded locations, for example, are uncovered to potentially hazardous actions, which may necessitate a pay raise.
Registered Nurse Salary Outlook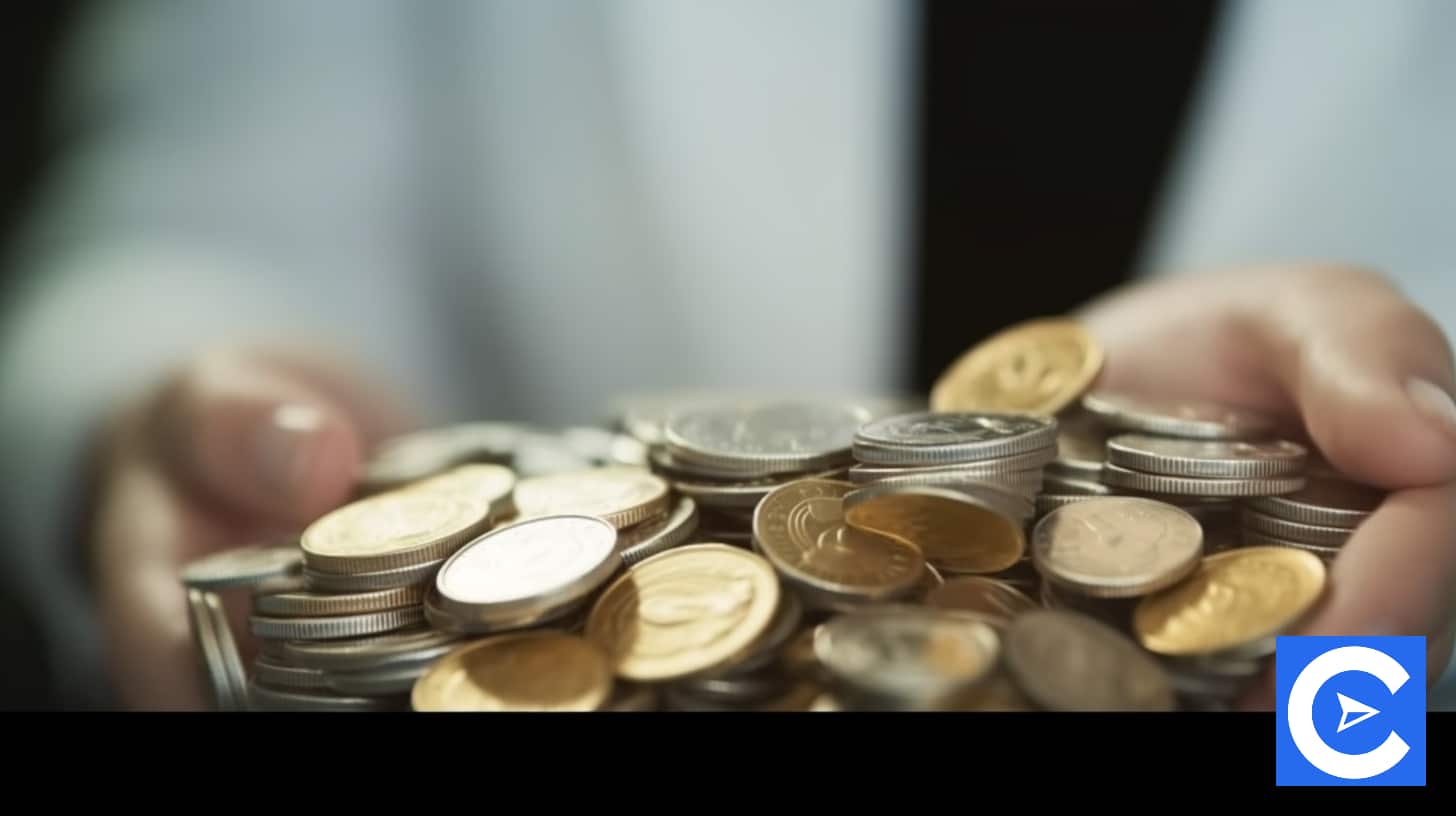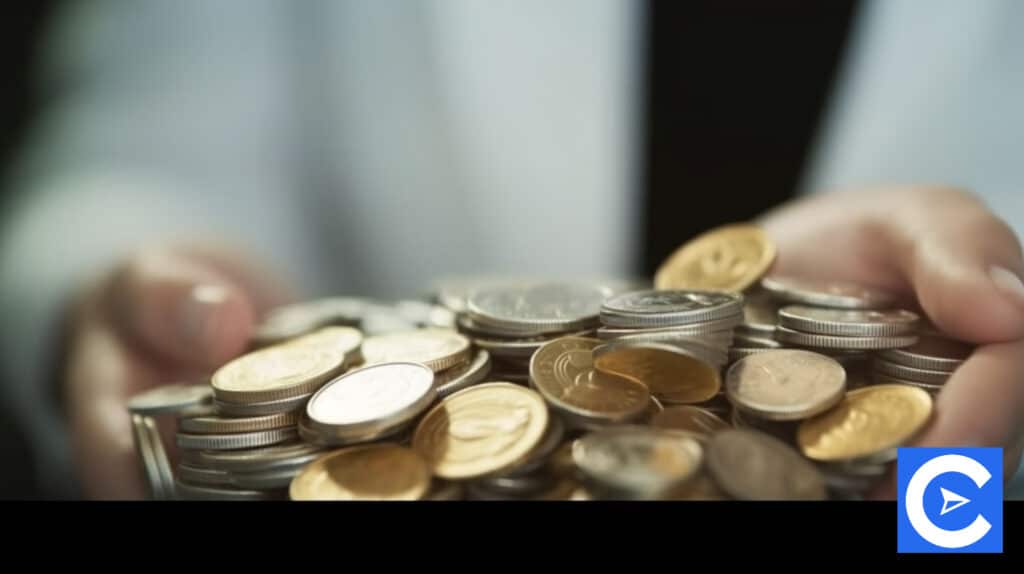 In 2020, the average annual remuneration for registered nurses was $75,300.
Registered nurse employment is expected to expand 7-9 percent between 2020 and 2030, almost in line with the average for other occupations.
On average, 194,499 registered nurse job opportunities are expected each year during the next decade.
Overall, the average annual compensation for registered nurses, excluding incentive pay, increased to $81,400, a 4.01 percent gain over the first nine months of the previous year.
This is a huge increase over the 3.31 percent increase in average yearly nurse salary for 2020 and the 2.61 percent increase in 2019.
How to Increase Your RN Job Salary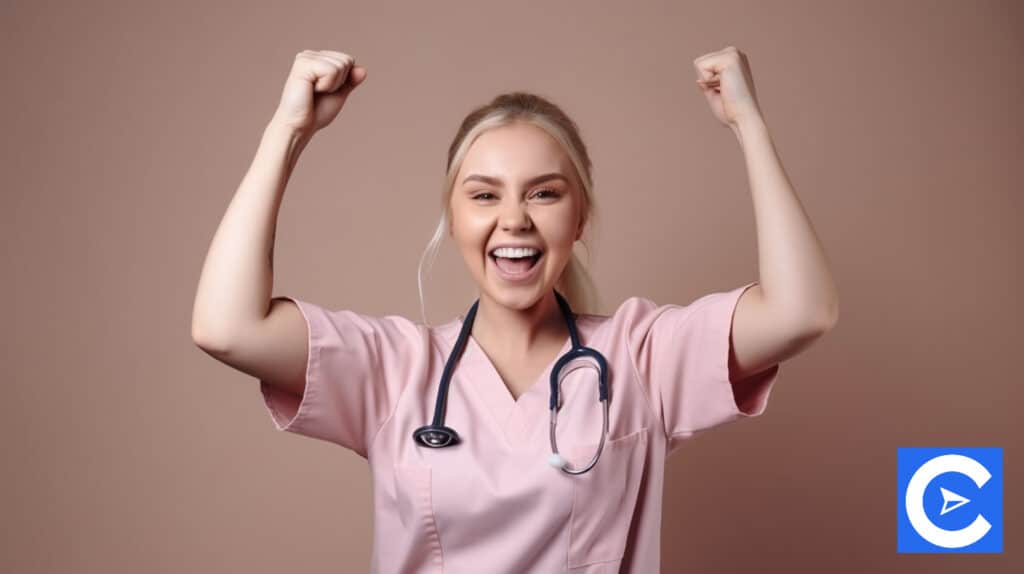 While your degree, nursing specialties, and geographic area all impact how much you can earn as an RN, several other proactive strategies increase your compensation.
Obtain Certification
Earning a certification in a specialization is one of the finest methods to boost your salary.
Many nursing specializations, especially if you aim at becoming an advanced practice registered nurse (APRN), need or strongly advise nurses to be certified.
To obtain one of these, you must meet certain criteria, such as years of experience and passing a test.
ANCC (American Nurses Credentialing Center) Certification Program provides certifications in various disciplines.
Earning an ANCC certification will grant you the title of Registered Nurse-Board Certified (RN-BC) in your specialty field.
Among the popular certifications that can help RNs progress in their careers and earn greater wages are:
Informatics Nursing Certification
Gerontological Nursing Certification
Medical-Surgical Nursing Certification
Cardiac Vascular Nursing Certification
Ambulatory Care Nursing Certification
Psychiatric-Mental Health Nursing Certification
Pain Management Nursing Certification
Nursing Case Management Certification
Pediatric Nursing Certification
Obtain a Graduate Degree
Consider getting an advanced degree if you wish to boost your career.
Nurses with a Master of Science in Nursing degree can broaden their field of practice, assume leadership responsibilities, and potentially make significantly more money.
According to the BLS, nurse practitioners, who must have an MSN, earn an average of $111,900.
Compared to the average RN income, this represents a greater than 44.1 percent boost.
Put in Some Extra Hours
Working overtime is another strategy to boost your wages.
According to a 2019 survey, 40.1 percent of RNs work overtime regularly, and 27.1 percent say overtime is their primary source of extra income.
How much extra money do you need?
According to federal law, overtime pay must be 1.5 times your regular rate.
As documented by the BLS, the average hourly rate for RNs is $37.30, which might result in an overtime rate of $55.90.
In that case, if you worked one extra eight-hour shift every week, you would have earned an extra $4,450.
Overtime hours available to you will vary depending on your job, but overtime shifts are a terrific opportunity to supplement their pay for many nurses.
Consider Obtaining a Professional Membership
According to Geiser, nurses can boost their earnings by joining a nurse-affiliated labor union or another professional membership group that bargains or pushes for higher pay on its members' behalf.
Conclusion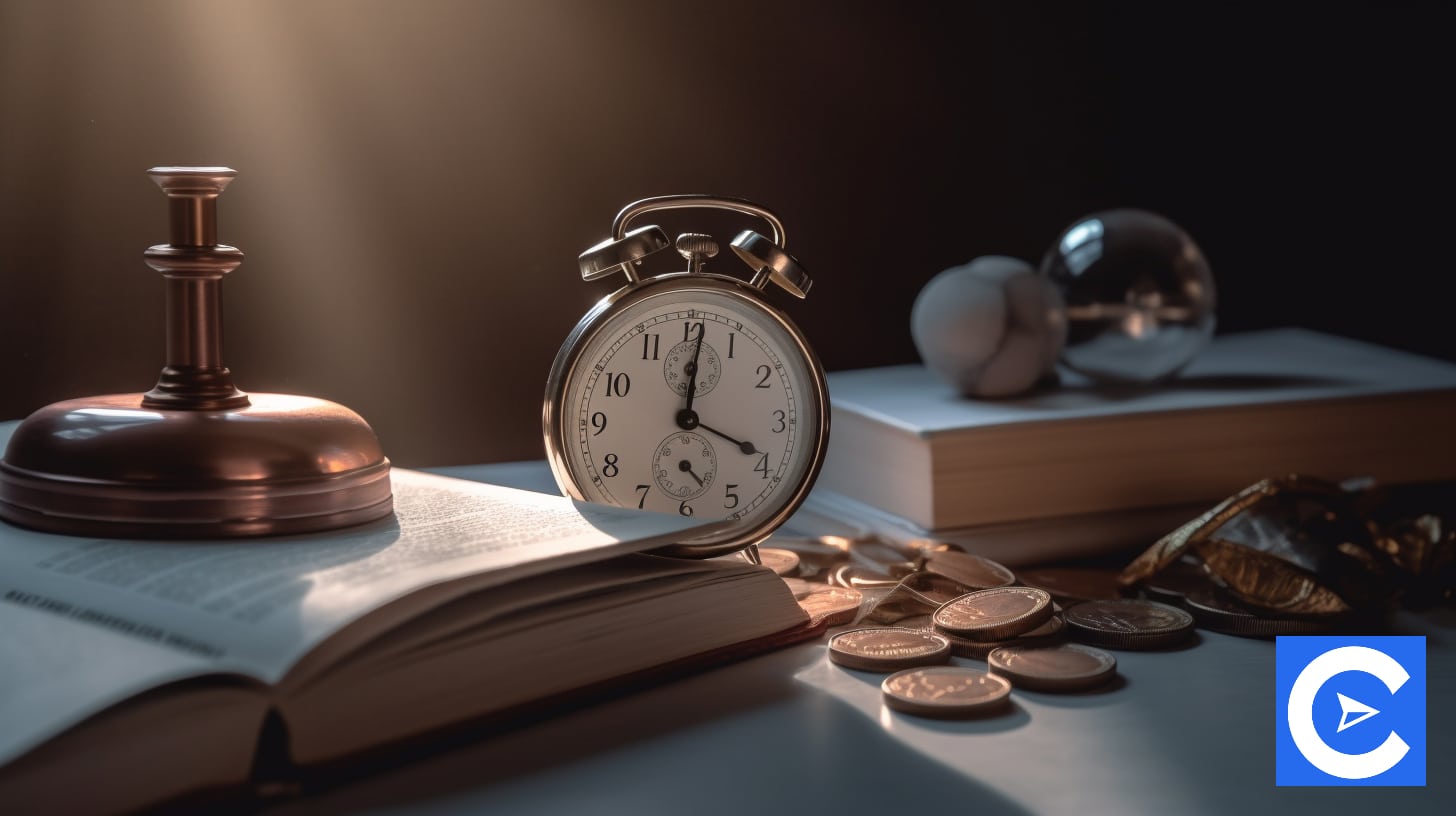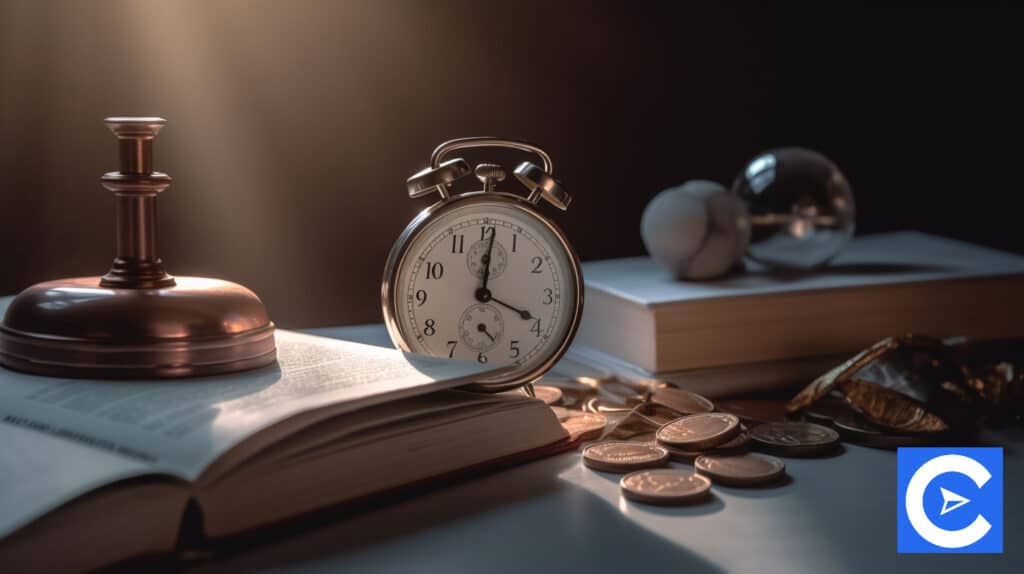 The average registered nurse pay in the United States is greater than the national average, and unemployment is recently low at 3.7 percent.
In addition, the BLS approximated that the number of registered nurses will increase by 10-12% between now and 2018 and 2028, well outpacing most other occupations.
There are also numerous options for nurses to boost their earnings through advancement or specialty.
Furthermore, the nurse practitioner's job was placed third in the top 100 jobs in the United States for 2021, while the registered nurse was ranked 37th.
This ranking considers not just employment opportunities and money but also advancement potential, job satisfaction, stress levels, and work-life balance.
FAQs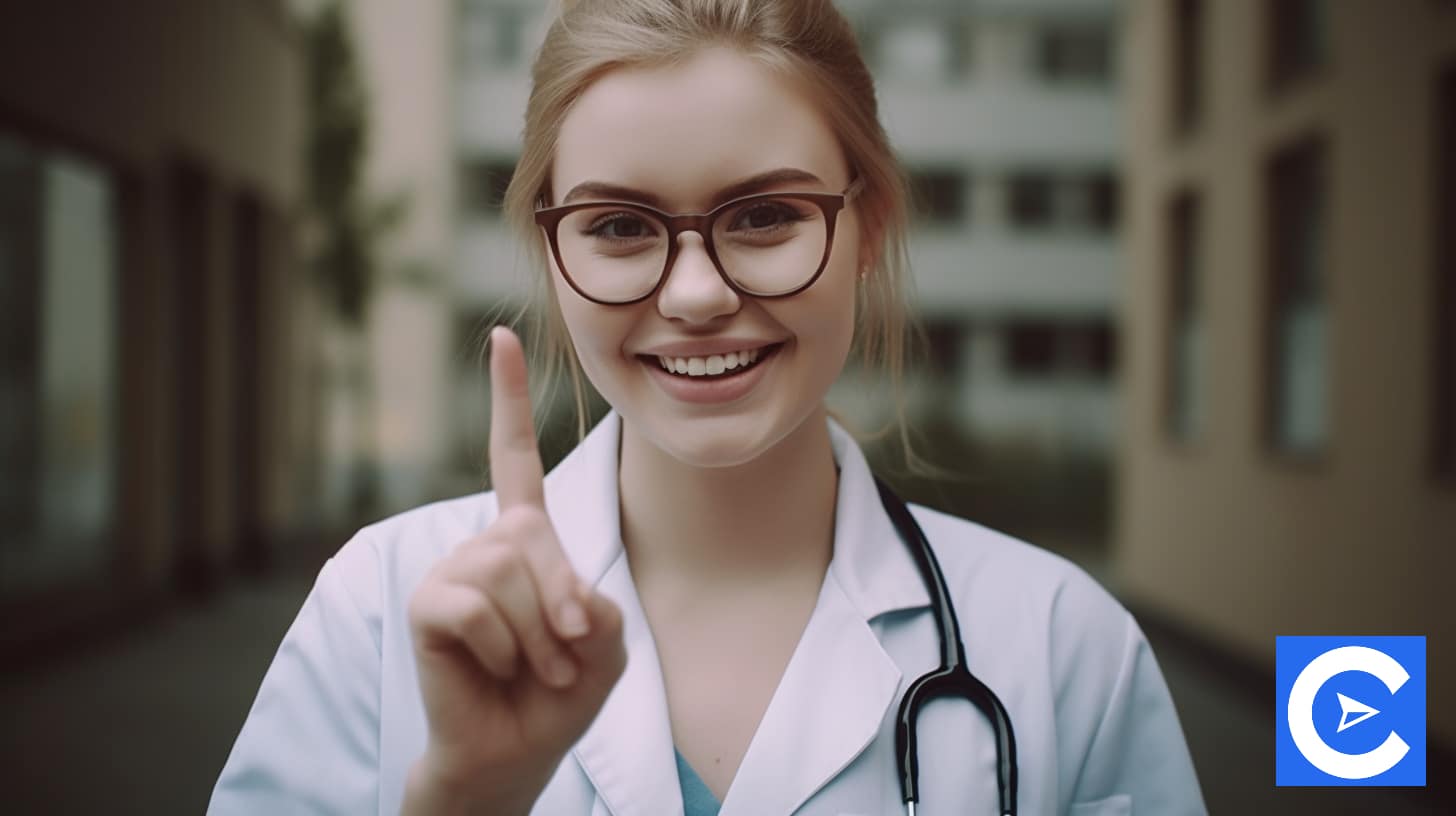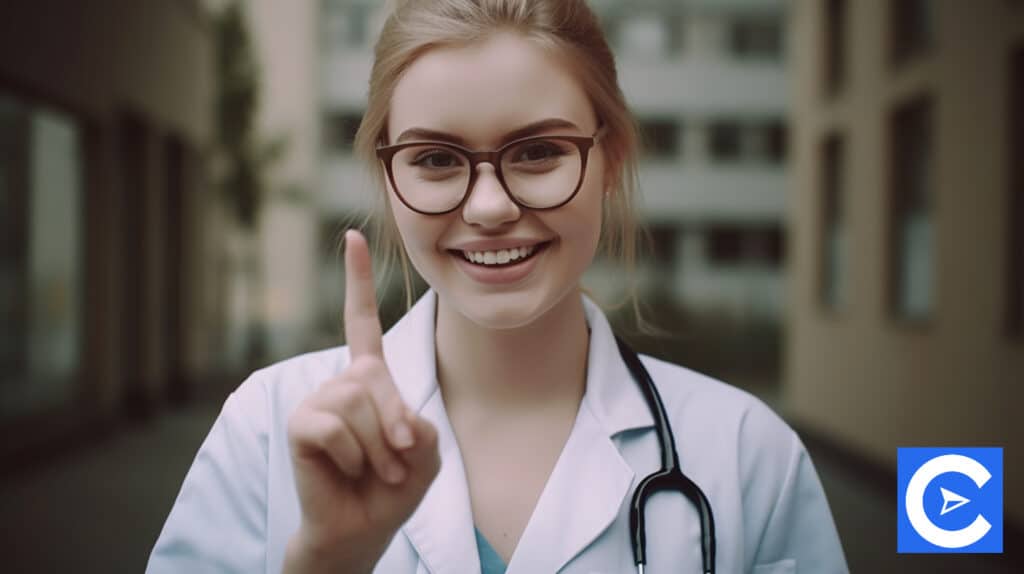 How Much Does an RN Make An hour?
Registered nurses (RNs) in the US earn an average salary of $33.40 per hour.
Who are the Highest-Paid Nurses in the World?
Registered Nurse Anesthetists who are licensed stand at the top list of the highest-paid nursing careers! Nurse anesthetists can be classified as the best-paid nurses or best nursing specialty. CRNAs earn much more than every other type of nursing specialization or nursing profession, earning about $183,600 per year.
How Much Do RN Make in Texas?
Starting RN salaries in Texas are approximately $56,500, which is significantly higher than the starting salaries in many other states. You can make this salary immediately after graduating with your registered nursing degree and receiving your license.
How Much is RN Salary in Florida?
Registered nurses in Florida make an average yearly salary of $69,600 (or $33.44 per hour) on the job. In Florida, registered nurses earn an average pay of $80,100 (or $38.49 per hour), which is 13 percent less than the national average salary for RNs.
How Much is RN Salary in Los Angeles?
A registered nurse's annual salary in Los Angeles is an average of $113,200 (or $54.40 per hour). Registered nurses in Los Angeles earn an average pay of $80,100 (or $38.49 per hour), which is 41 percent higher than the national average compensation for RNs.
How Much is RN Salary in San Diego?
According to Payscale, registered nurses in San Diego earn an average salary of $111,700 per year (or $53.69 per hour). Registered nurses in San Diego make $80,100 (or $38.49 per hour), which is 39 percent more than the national average wage for RNs.
What are the Highest-Paid RN Jobs?
The following are the highest-paid nursing jobs:
– Certified Registered Nurse Anesthetist – $183,600
– Neonatal Nurse – $127,000
– Cardiac Nurse – $116,000
– Orthopedic Nurse – $115,000
– Oncology Nurse – $115,000
– General Nurse Practitioner – $114,000
– Family Nurse Practitioner – $112,000
What is a Nurse's Salary in New York?
Registered nurses in New York make an average salary of $89,800 per year (or $43.20 per hour). Registered nurses in New York earn an average pay of $80,100 (or $38.49 per hour), which is 10-12 percent higher than the national average salary for RNs.
What is the Average RN Salary in California?
In California, the average hourly wage for a registered nurse is $44.30, with annual pay of $16,255. According to the BLS, California is the highest-paying state for nurses in 2020, with RN wages averaging $120,600.
What is the Average Salary of an RN?
The typical registered nurse salary in the United States is $80,100, with a median (50th percentile) pay of $75,400. As of 2020, California is the highest-paying state for nurses, with RN salaries averaging $120,600. (according to the BLS). Alabama, at $60,300, which is about $60,300 less than the California average.
What State has Highest RN Salary?
California is documented as the highest paying state for registered nurses, with RNs earning an average of $120,600 per year. With over 299,999 registered nurses currently working, the state employs more registered nurses than any other state in the United States. More than 109,900 registered nurses work in the Long Beach, Los Angeles, and Anaheim metropolitan areas.
What is an RN Associate Degree Salary?
The average RN with an associate's degree in nursing pay is $70,900 per year, equating to $34.10 per hour or $5,950 per month for full-time RNs. This is the average compensation for all ADN-educated RNs, independent of experience, region, company, or specialty.
References