Welcome to the comprehensive guide on LPN to RN programs.
After reading to the end, we guarantee you'll know the admission requirements, admissions process, and benefits of taking an LPN to Rn bridge program.
To help in your decision making, we carefully expound on the following:
What is an LPN to RN transition?
LPN to RN programs in different states
LPN to RN Online School
What should you consider in an LPN-to-RN Program?
The benefits of completing the program
Continue reading to learn more!
Introduction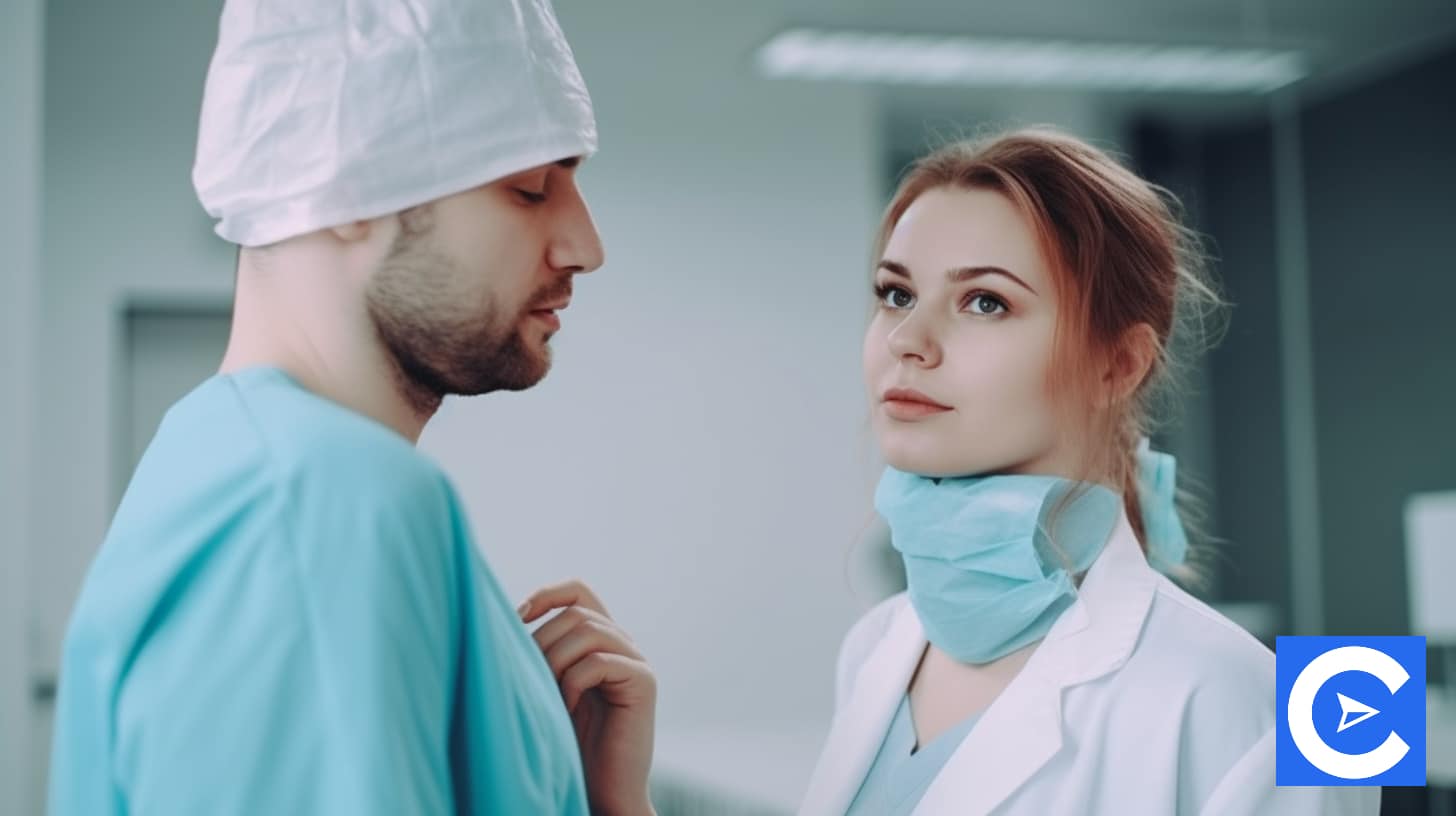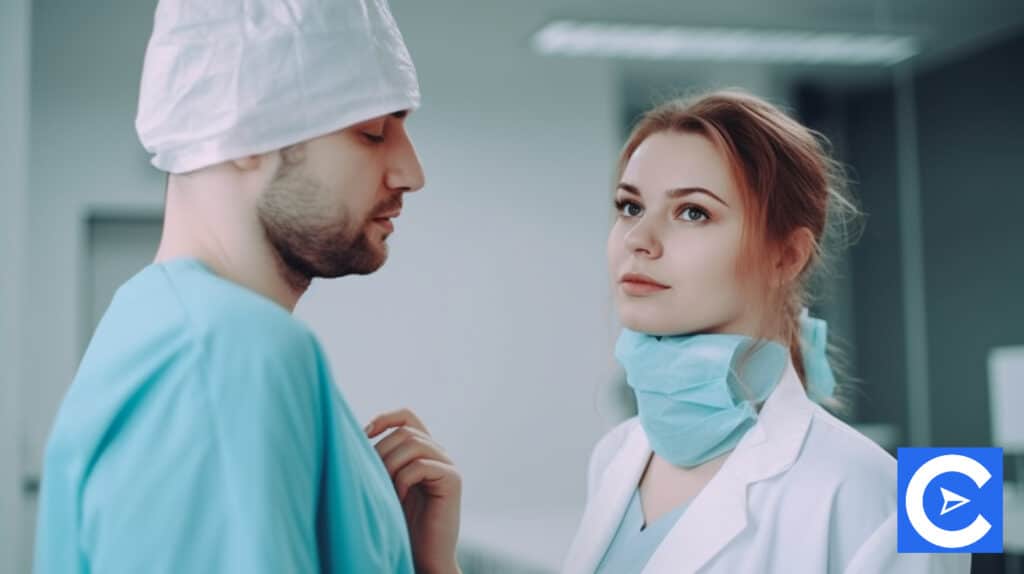 Specializing and developing greater experience in the nursing field is one approach to progress your career, as in most professions.
Each nurse's approach is unique, and it is mainly determined by their current job title, professional aspirations, level of schooling, and sometimes geography.
In the medical system, both Licensed Practical Nurses and Registered Nurses serve vital responsibilities.
Making the next stride in their career for some licensed practical nurses (LPNs) entails shifting to a registered nurse (RN) job, which has numerous benefits.
As an RN, your primary responsibilities may include medication administration, patient recovery and progress monitoring, and disease prevention education.
Your daily responsibilities will differ based on your employer and practice setting, but you may find that you have more flexibility in practice.
As an RN, you will have the option of focusing on a specialty area that interests you.
The largest category of workers in the healthcare industry today is registered nurses.
Registered nurses work in various settings, from hospitals to residential care homes, and their job entails improving the overall quality of patients' life.
But where do you even begin?
This guide provides you with the information you need for enrollment in the ideal course.
What is an LPN to RN transition program?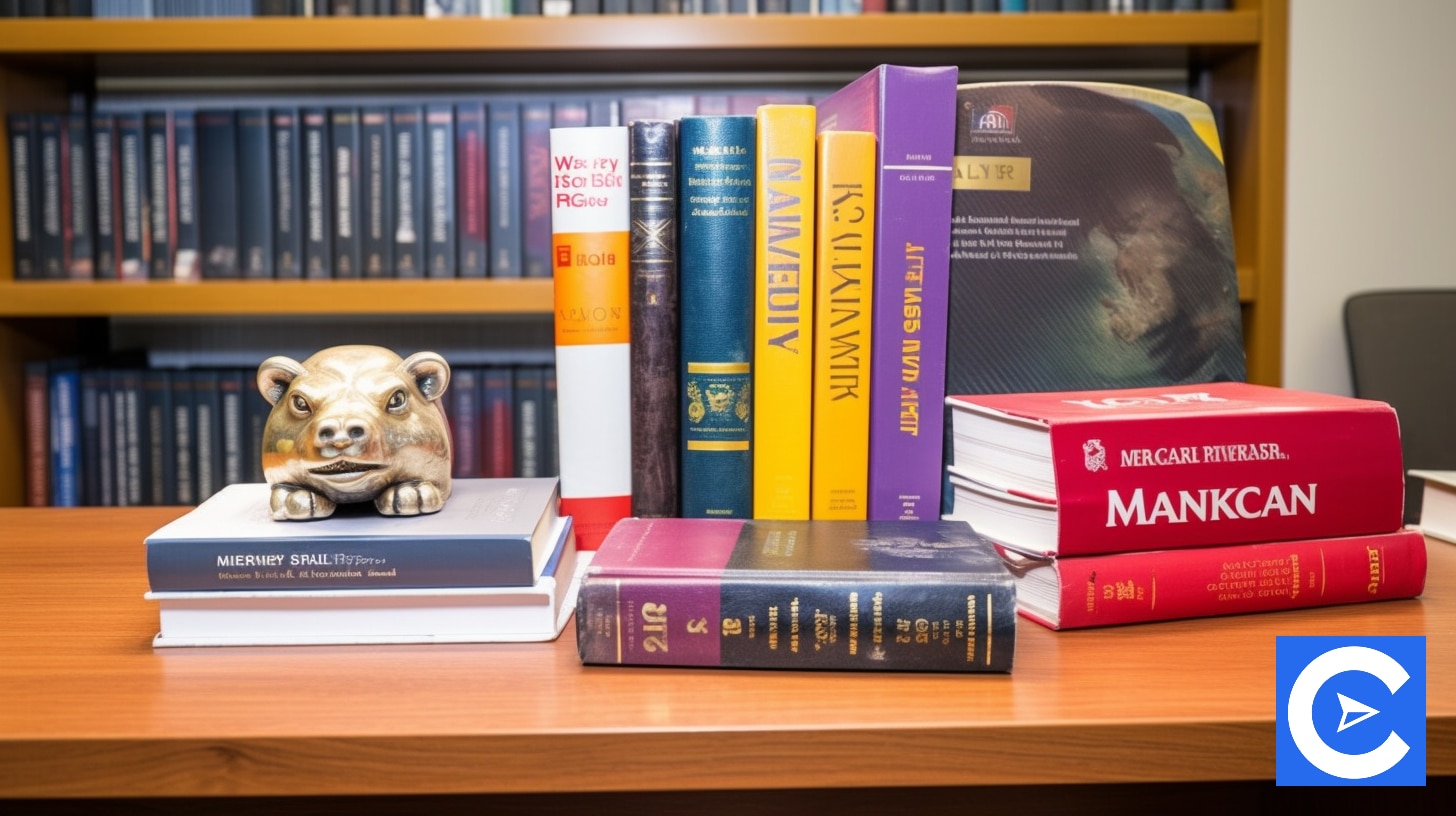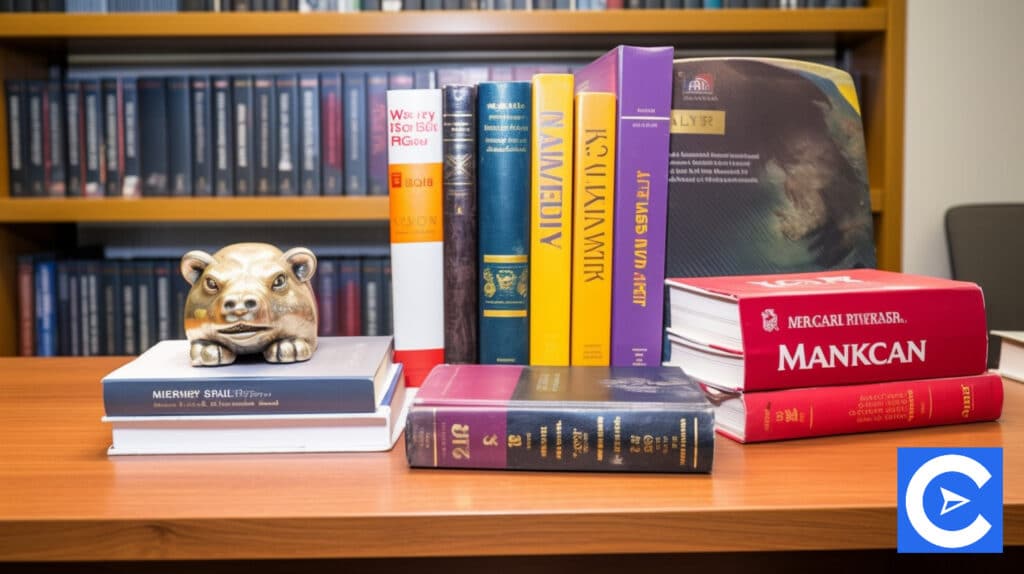 Obtaining a nursing degree or diploma is the most frequent path to becoming a registered nurse (RN).
However, most students have a low GPA for a degree or certificate.
The LPN to RN program is one option for these nursing hopefuls to become RNs.
An LPN-to-RN program is a specialized educational path that licensed practical nurses (LPNs) partake in to advance their education and careers.
The program builds on your LPN education and experience (that you gained as a nursing student) and progresses quickly through an in-depth curriculum.
LPN-to-ADN and LPN-to-BSN programs are the two types of LPN-to-RN programs.
Both courses supplement an LPN's prior knowledge, training, nursing courses, and experience and can be completed on-campus or online.
Taking each of these paths has its advantages.
Examine the program's website, consider the benefits and drawbacks of what is offered, and ensure that the program is suitable for achieving your career goals.
LPN to RN programs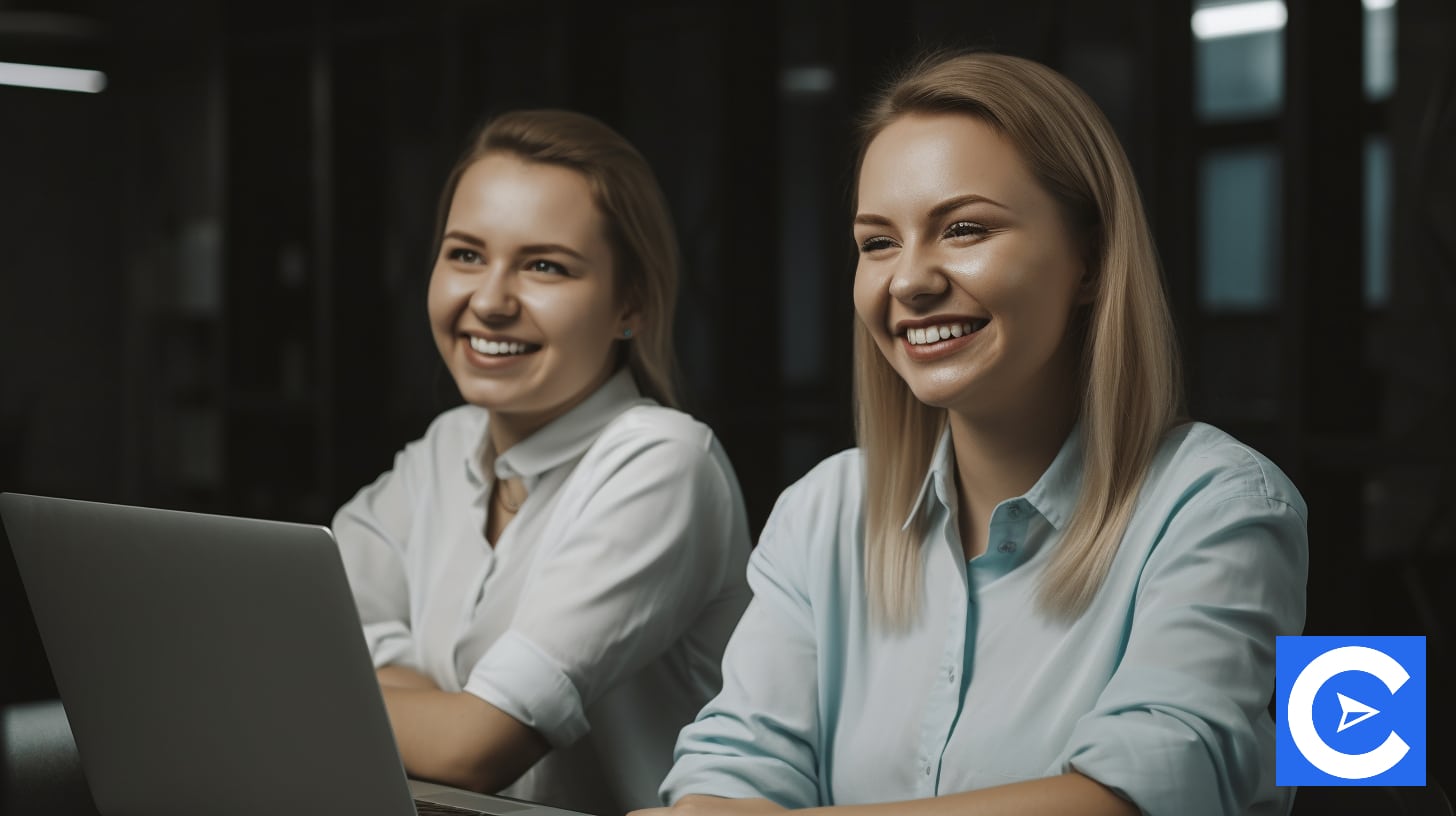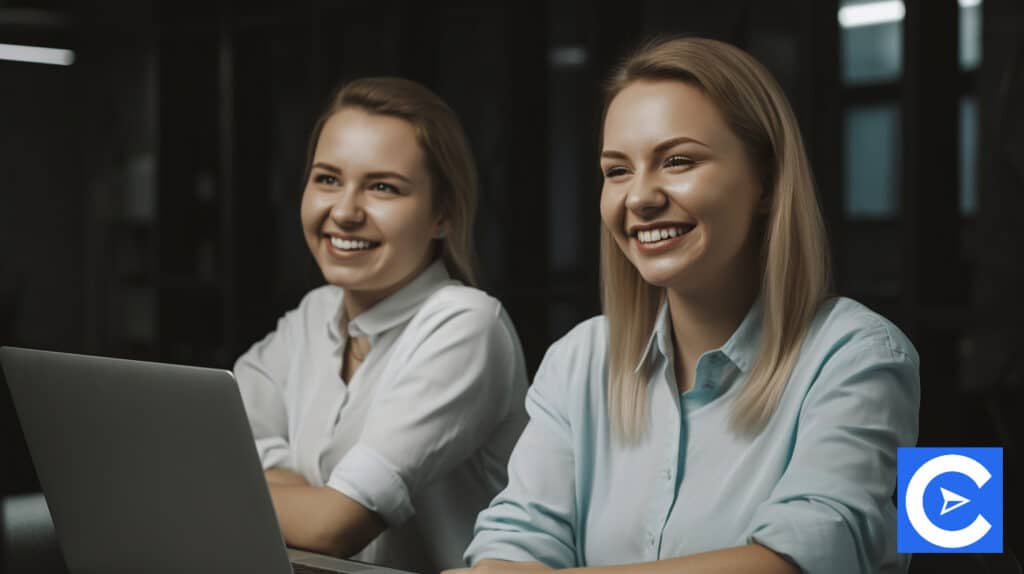 An LPN who wants to become an RN can follow one of two paths:
The LPN-to-ADN route will get you an ADN in a shorter amount of time
The LPN-to-BSN conversion takes nearly twice as long and yields a BSN
Both programs are commonly referred to as "bridge" programs since they use your prior education and experience to reduce the time it takes to achieve an ADN or BSN degree.
The ADN and BSN paths to RN licensing differ in the following ways:
| | | |
| --- | --- | --- |
| Program | LPN to ADN | LPN to BSN |
| Program Length | One to Two years | Two to Four years |
| Where can I find these programs? | Community colleges, vocational schools, and some universities | Four-year colleges and universities |
| What can I expect upon graduation? | You can work as an entry-level RN after earning an associate degree nursing certificate. You can also expect to supervise LPNs. | RNs with bachelor's degrees are more likely to get promoted, supervise nursing staff, and earn higher. You can also choose a specialty, for example, microbiology or pediatrics. |
You'll be eligible to sit for the national NCLEX-RN exam, administered by the National Council of State Boards of Nursing, if you have an ADN or BSN (NCSBN).
You'll be a licensed registered nurse once you pass this entrance exam.
If you're a paramedic interested in nursing, you might want to look into a comparable bridge program.
A paramedic-to-RN program builds on your paramedic education and expertise to provide you with a BSN in a shorter amount of time.
Education Requirements
The prerequisites for enrolling in the LPN to RN program vary based on the program a student selects.
Generally, applicants must possess a high school diploma or a GED and attain the minimum GPA score standards required by the institution they are applying to.
Certain institutions may require applicants to have completed a certain number of clinical hours in nursing care before being accepted into a program.
The state licensing board determines the clinical hour requirement for students.
Also, note that you are required to ensure that your LPN license is in good standing before enrolling.
Students interested in an LPN to RN bridging program should also have completed some required general education courses and prerequisite courses.
Math, Biology, Psychology, and English are all required courses.
Before beginning a program, students must pass an admission exam, such as the National League for Nursing.
Curriculum
LPNs who are switching to the post of RN benefit from experience in the profession.
They have the academic training from the LPN school, but they also have practical training from working in the field.
Although the courses may vary depending on the school and the type of degree type, the competencies may include:
Chemistry, physiology, anatomy
Communication skills
Adult Nursing and assessment- theory and clinical
Pharmacology
Leadership and Management (BSN)
Pediatric nursing and assessment theory and clinical
Research (BSN)
Collegiate writing
Role transition
Clinical rotations and experiences are also essential for graduation.
LPNs must put nursing theory into practice as they transition into their new profession as an RN.
Most online programs will demand between 200 and 500 hours of clinical experience.
These could occur at hospitals or clinics and other specialist faculties relevant to your interests.
If you're enrolled in a program through a local college, the school will place you in a group at a local hospital.
Many institutions have connections with various healthcare facilities throughout multiple states for online programs.
You can expect to rotate in the following clinical areas:
Ambulatory care
Adult acute care (ICU, ED, Med/Surg)
Mental Health
Pediatric acute care
Labor/Delivery/Recovery/Post-Partum
Community Health (may include Home Health or school nursing)
LPN RN programs in various states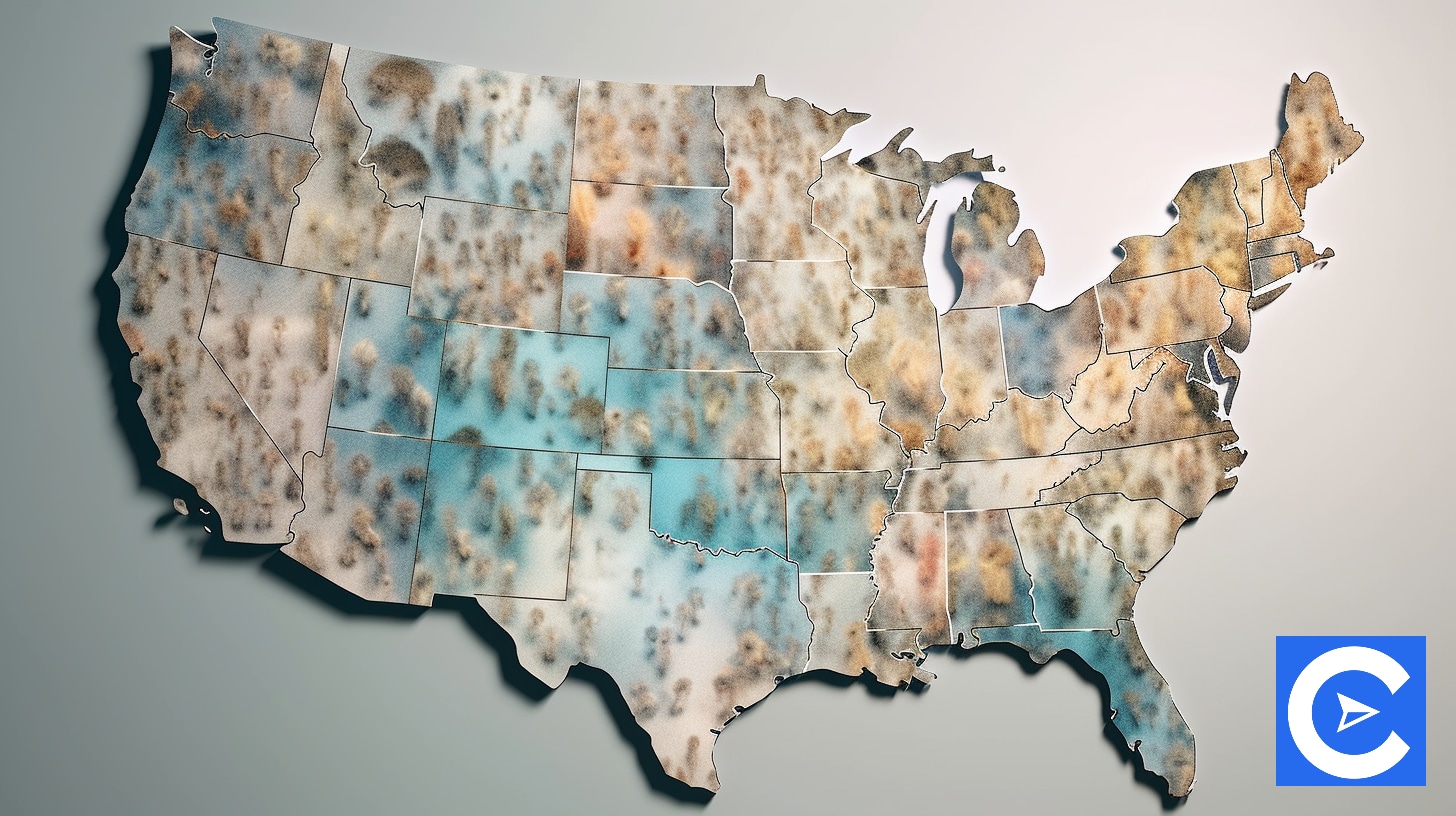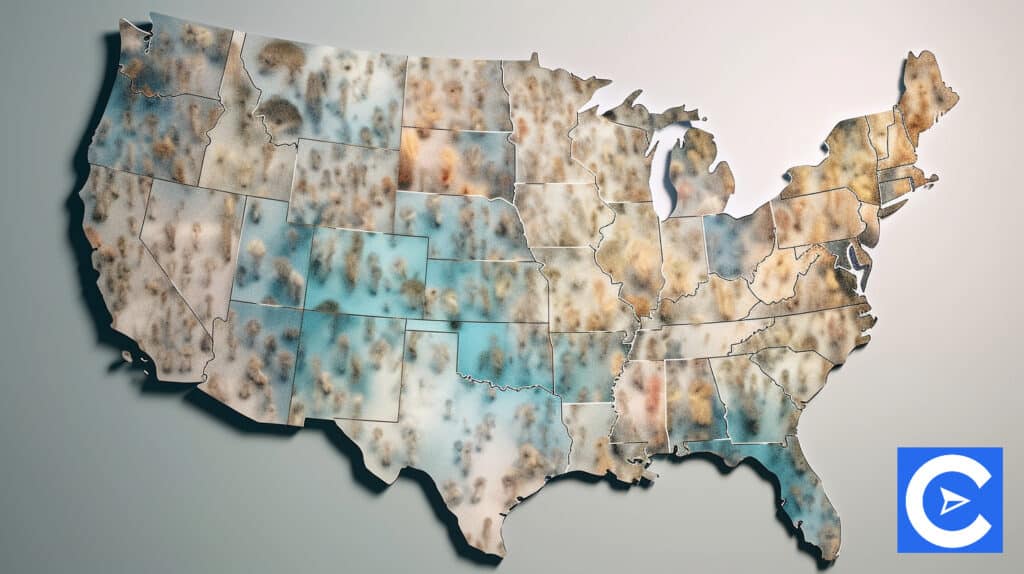 LPN to RN programs in Florida
LPNs in Florida who want to further their careers as nurses are increasingly choosing to enroll in one of its LPN to RN programs.
LPNs can choose between LPN to ADN and LPN to BSN pathways to get the RN degree suited for them.
RNs have more authority, a broader range of nursing specialties, and higher pay.
RNs in Florida make an average of $21,670 more per year than LPNs, according to the Bureau of Labor Statistics.
Visit the Florida Board of Nursing website for information about schooling, license, and available organizations for taking and passing the NCLEX-RN exam.
LPN to RN programs in Ohio
Ohio has many schools that provide an LPN to RN bridge program, demonstrating its commitment to advanced nursing.
Some reputable institutions that offer the program include Belmont College, Beckfield College, Eastern Gateway Community College, and Hondros College of Nursing.
These programs help LPNs develop in the nursing field by preparing them to become registered nurses.
LPNs interested in taking on more responsibility, enhancing patient outcomes, and earning more money can become RNs by pursuing an ADN or BSN degree.
According to the Bureau of Labor Statistics, RNs in Ohio earn $22,640 more per year than LPNs.
LPN to RN programs in North Carolina
North Carolina is doing its part to foster nursing progression by offering a variety of LPN to RN bridge programs, helping alleviate the nationwide nurse shortage.
These programs let LPNs get the additional training and education required to become Registered Nurses (RNs), allowing them to advance their careers, enter specialist nursing areas, and earn a higher income.
RNs in North Carolina make an average of $18,820 per year more than LPNs in the state.
Some of the best options for the program in NC include Appalachian State University, the University of North Carolina at Chapel Hill, and Fayetteville State University.
LPN to RN programs in New York
New York state is encouraging LPNs to pursue an ADN or BSN degree through one of its LPN to RN bridge programs to satisfy the growing demand for high-quality healthcare.
These programs prepare LPNs to enhance their careers as RNs, working more independently and earning significantly more money.
RNs in New York annually earn an average of $33,660 more than LPNs, according to the Bureau of Labor Statistics, making it a profitable and fulfilling career choice.
You can discover more about the NCLEX-RN examination if you're interested in learning more about the LPN to RN educational track.
Also, for facts on nursing education, license, and available institutions for nurses in New York, see the New York Board of Nursing.
LPN to RN programs in Pennsylvania
An LPN to RN program in Pennsylvania may be just the thing for LPNs in Pennsylvania who want to advance in their professions.
Many LPN to RN bridge programs is available in the state, with both ADN and BSN degree options.
For those looking to get accreditation in Pennsylvania, we recommend that you consider the following institutions:
Geisinger Lewistown School of Nursing,
The Indiana University of Pennsylvania,
Lock Haven University, and
Harrisburg Area Community College.
According to the Bureau of Labor Statistics, registered nurses in Pennsylvania earn $22,900 more per year than licensed practical nurses.
LPN to RN programs in Michigan
Ambitious LPNs in Michigan are increasingly choosing to advance their careers by enrolling in one of several LPN to RN programs.
It's simple to see why becoming an RN is so appealing, with increased independence, the potential to enter specific specializations, and higher salaries.
RNs in Michigan earn an average of $22,440 more per year than LPNs in the state, according to the Bureau of Labor Statistics.
Michigan future registered nurses can register for the program at Delta College, Davenport University, Henry Ford College, and Lansing Community College.
LPN to RN programs in Georgia
LPNs who desire to enhance their careers by becoming registered nurses can do so in Georgia's southern state.
For those who wish to progress up the nursing ladder by increasing their responsibilities and executing high-level jobs and tasks, both LPN to ADN and LPN to BSN alternatives are available.
According to the Bureau of Labor Statistics, registered nurses in the state can make an average of $24,500 more per year than LPNs.
If you are to take and pass the NCLEX-RN exam administered by the Georgia Board of Nursing, we recommend considering the programs at Gordon State College, Piedmont College, Southern Regional Technical College, and Athens Technical College.
LVN to RN Programs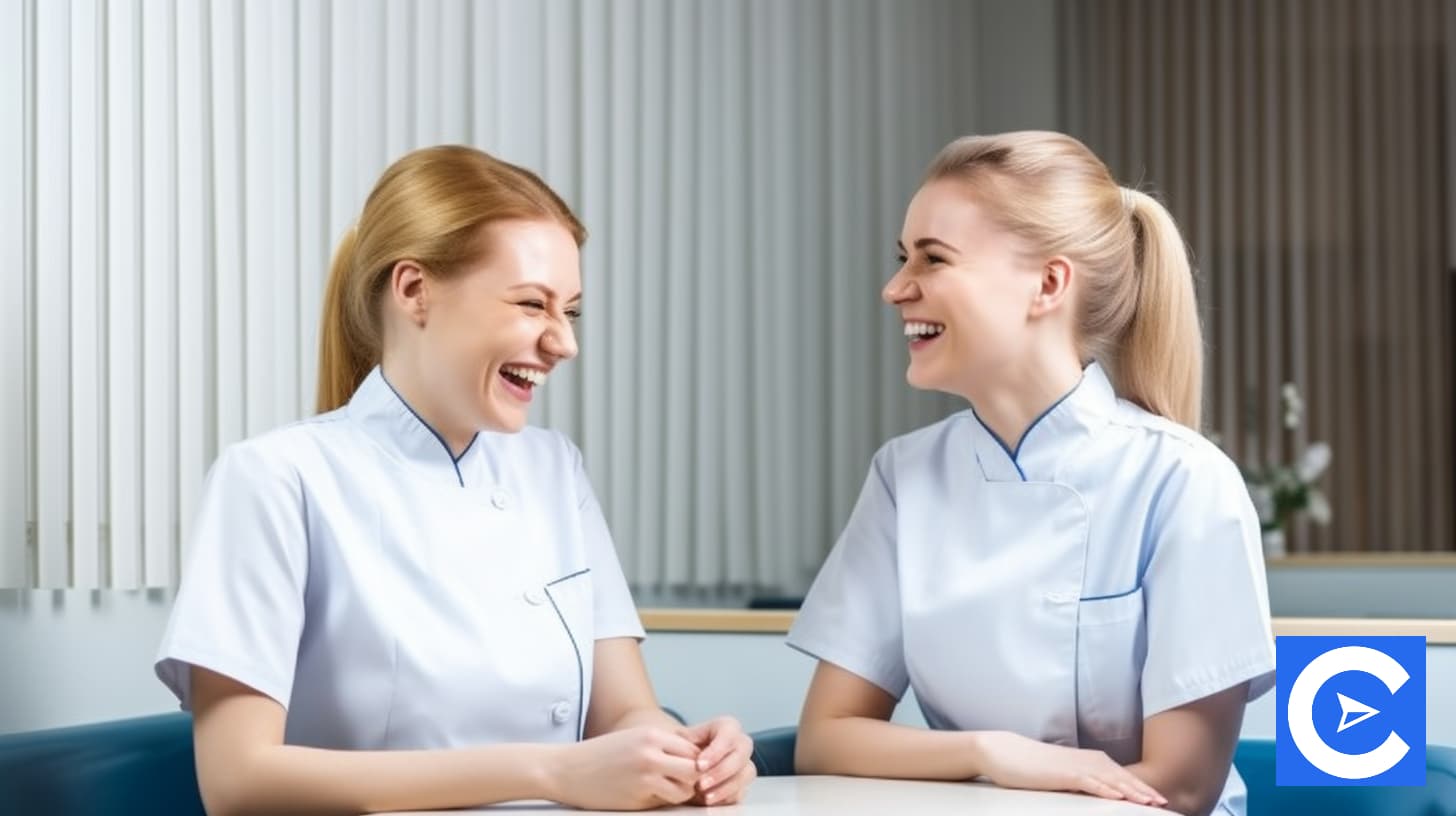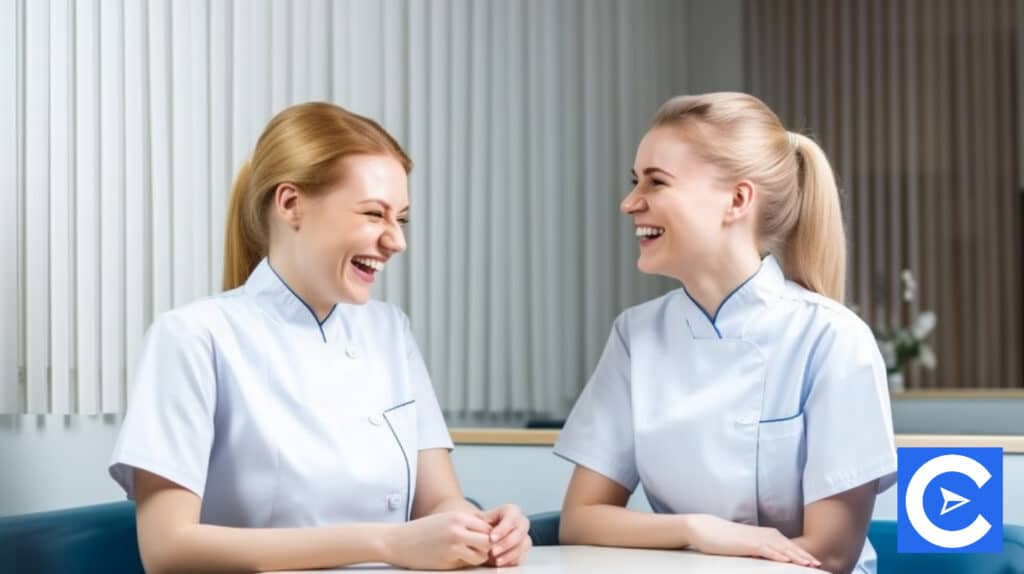 Standing for the licensed vocational nurse, an LVN bears similar responsibilities to that of an LPN: and the same would apply to the process through which an LVN becomes accredited to the position of a registered nurse.
The key difference between an LVN and an LPN is the location of the practice.
An LVN is an allowable terminology in the States of California and Texas: the rest of the country makes use of the more common phrase Licensed Practical Nurse.
LVN to RN Programs in California
California is the center of all things entertainment and lifestyle, placing a huge weight on the current crop of registered nurses in the State.
One will have to complete the required set of courses and hours in compliance with the standards set by the State of California before sitting for the NCLEX examination.
According to the Bureau of Labor Statistics, as a registered nurse in California, you can earn up to $50,000 more annually than your current LVN accreditation.
If you are looking to be accredited and awarded an LVN license in California, you can enroll in either of the following universities or educational institutions:
Allan Hancock College,
California State University,
Evergreen Valley College,
Gavilan College, and
Los Angeles Southwest College.
LVN to RN Programs in Texas
Texas is the other state that uses LVN accreditation instead of LPN.
If you are to apply for admission in Texas, some of the common requirements include an LVN license, minimum GPA score, academic transcripts, minimum work experience, and prerequisite coursework.
While Texas already sets the standards, each program provider has the leeway to vary the admission requirements and curriculum to better prepare the nursing students for the National Council Licensure Examination (NCLEX).
Some of the notable LVN to RN programs in the State of California are offered at Amarillo College, St. Philip's College, San Jacinto Community College, the College of the Mainland, and Texas State Technical College.
LPN to RN Online School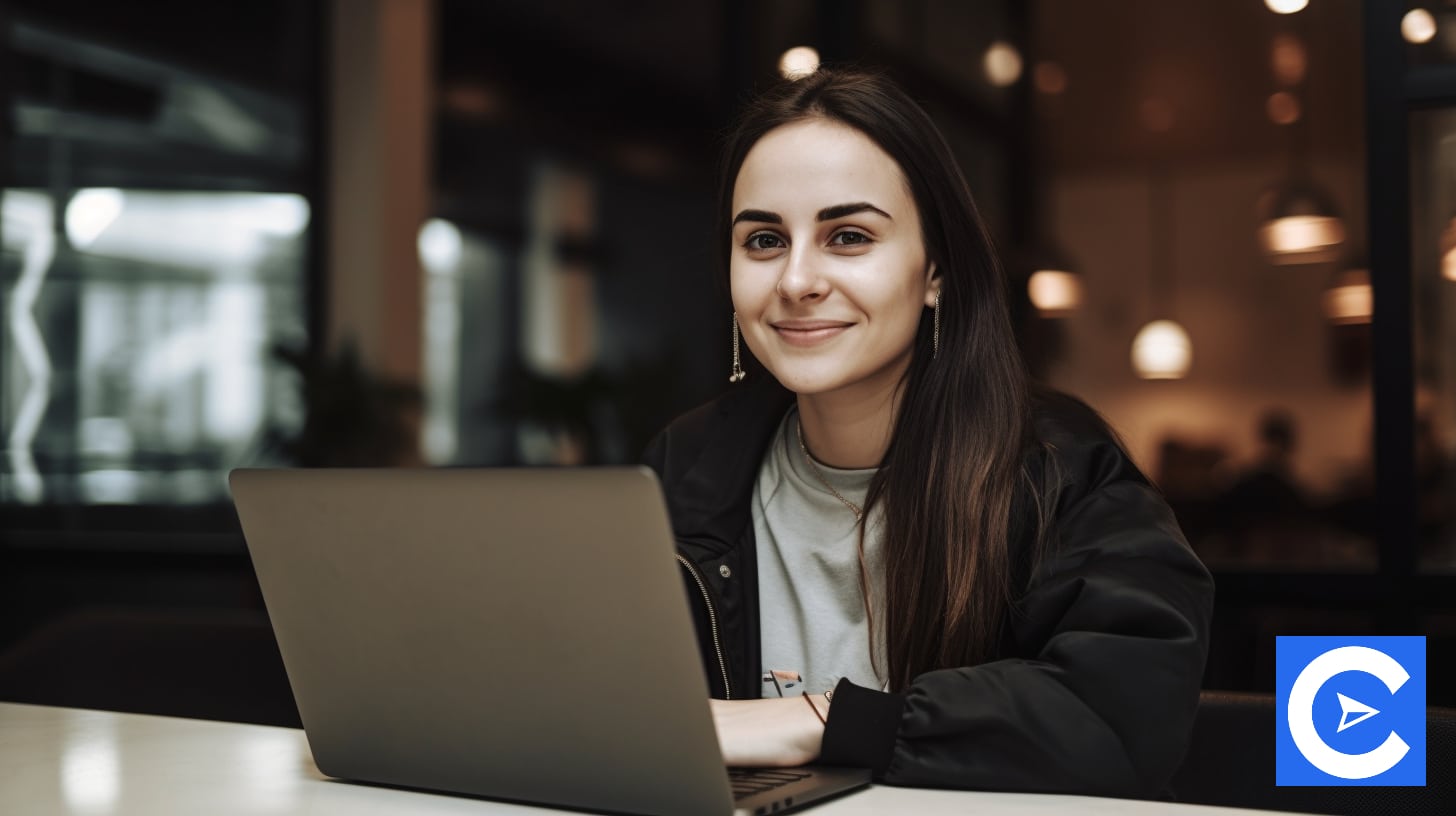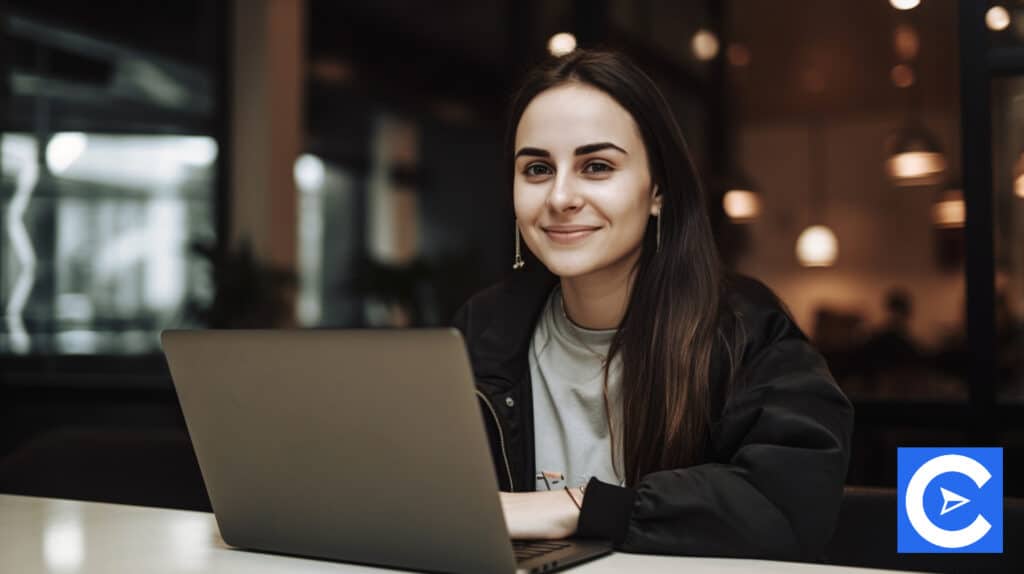 Most colleges recognize that nurses seeking a higher degree are most likely currently employed.
Due to this, many bridge programs are now delivered online or in a "hybrid" style.
A "hybrid" learning format is a nice balance; some classes are taught online, while others need campus visits, depending on the curriculum. In this situation, students get the best of both worlds.
Because of their flexibility, online programs are an excellent option.
Admissions are "rolling" throughout the year, and students can learn at their speed and full or part-time.
Students can log in from home and avoid the hassles of traveling to school, parking, and walking to class.
While online learning offers numerous advantages, it also has certain drawbacks.
Some students require face-to-face consultations with teachers and rely on peer assistance, and some may find online learning alienating.
Online LPN to RN Program Advantages
The first and most crucial advantage of online programs is their adaptability since online bridge programs cater to non-traditional students.
With rolling admissions and year-round class schedules common in online LPN to RN Bridge programs, many online programs have a more lenient application process than traditional ones.
Online schools are also less expensive than their brick-and-mortar equivalents.
The possibility to enroll part-time or full-time is another feature of flexibility.
Some nurses have used online programs to expand their knowledge, one class at a time.
While not ideal, it is a viable solution for highly pressed individuals for time.
Another advantage is the convenience of online programs; driving time, gasoline costs, and parking permits are eliminated when you attend a university or college online. It emphasizes the importance of learning.
Online LPN to RN Program Disadvantages
Online bridge programs have a few drawbacks as well.
The first is the lack of physical engagement since online bridge programs lack an actual meeting location; there is a decrease in human contact when studying.
There are fewer opportunities to ask for support when learning in an online LPN to RN Bridge program.
There is less peer interaction, making it easy to fall behind.
You may fail a class and have to retake it due to this.
It is crucial for students in an online bridging program to keep organized and on track.
Always seek assistance as soon as possible.
A contract is required for some online LPN to RN Bridge programs.
This can be inconvenient and even dangerous.
If a student transfers or withdrawals, these contracts may oblige them to pay for coursework not taken.
Failed lessons and absences can result in fines or contract termination.
Before you sign a contract, take considerable time to understand all the clauses provided.
In the end, it is up to each individual to make their own decision.
Some students choose and flourish in online LPN to RN Bridge programs.
Other nurses require traditional on-campus programs to be satisfied with their education and stay on track.
What should you consider in an LPN-to-RN Program?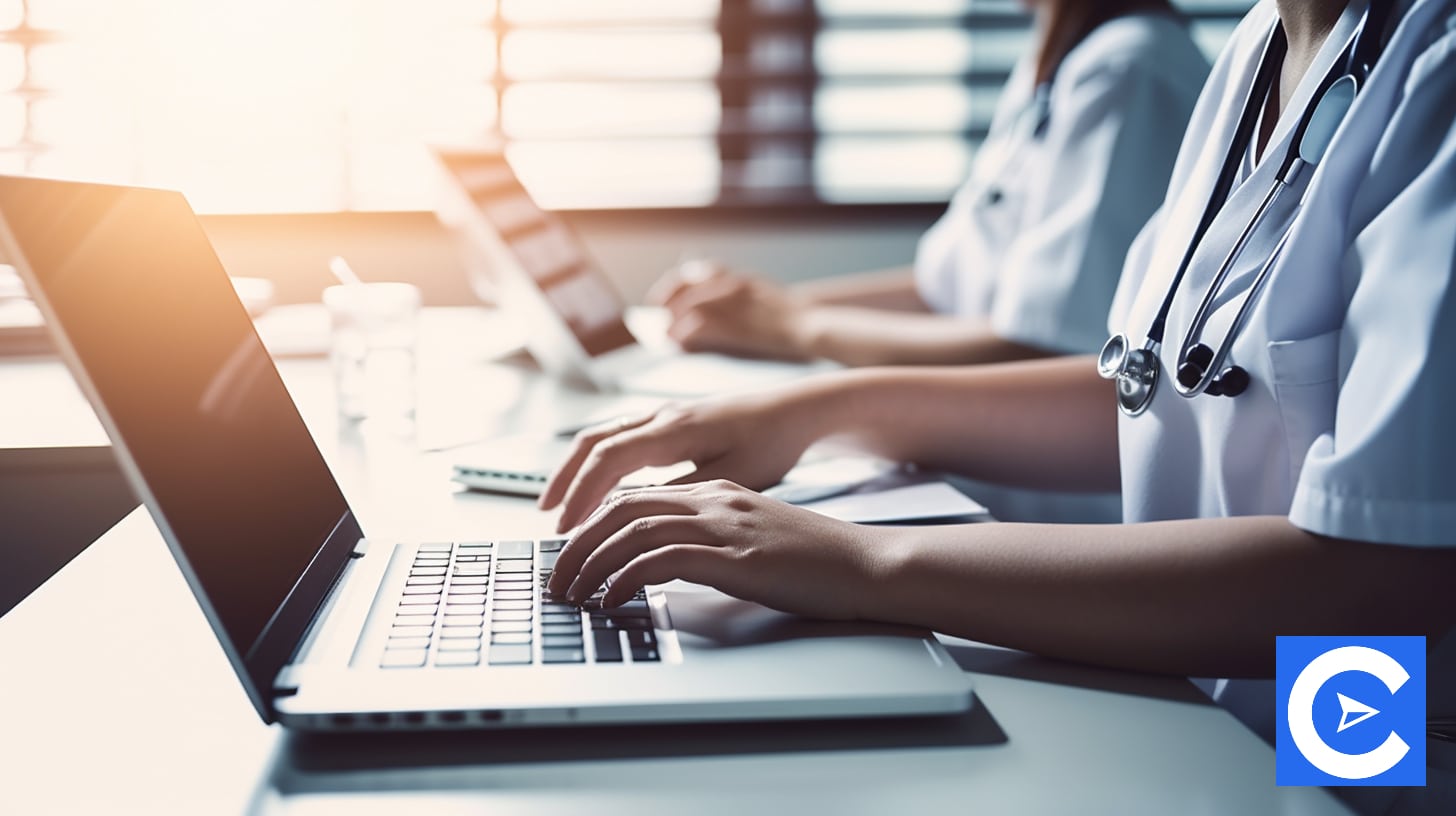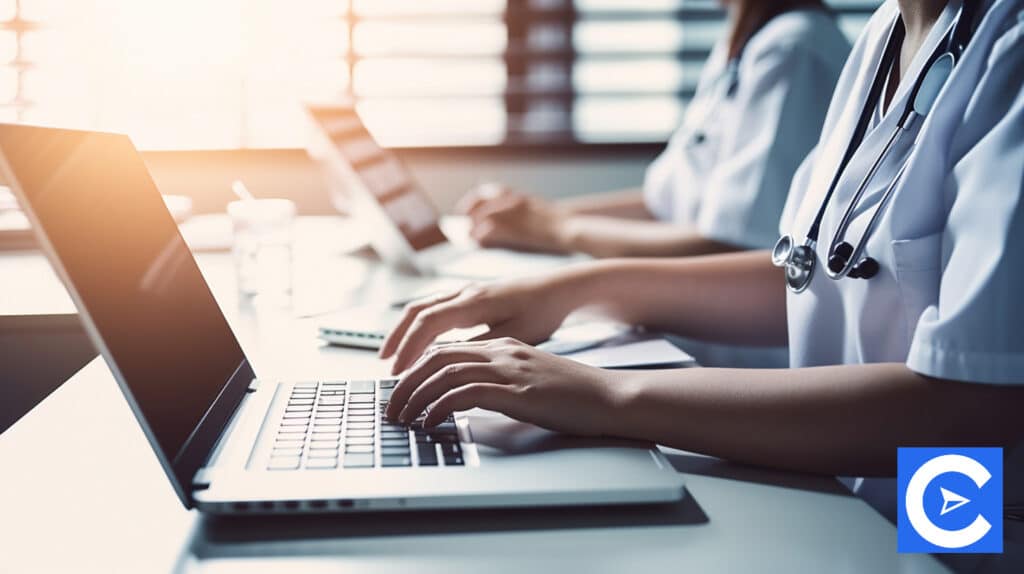 Pay particular attention to variables that demonstrate that the program fulfills your goals; these variables also apply to online LPN-to-RN programs.
Before you apply, be sure the learning format of a potential program will work for you and think about the following points.
Admissions Criteria
A GPA, test score, curriculum completion, or work experience may be specified as application criteria.
You avoid wasting time applying to programs you aren't likely to get accepted.
The Curriculum of the Program
When evaluating schools, make sure you have a clear objective in mind, such as concentrating on a specific nursing specialty or obtaining a graduate degree.
Nursing schools frequently put their curriculum on their websites, so check if they provide the classes you need.
Experiential Learning
The format of clinical rotations, the location of healthcare facilities offering clinical, and whether the school assists you in finding opportunities or if you must arrange them yourself are all things to think about.
Accreditation
Make sure to apply to LPN-to-RN online programs that are accredited.
Financial aid eligibility, employment chances, graduate school admissions, and transfer credits can all be harmed by non-accredited programs.
School Passing the NCLEX
An RN license can only be obtained by passing the National Council Licensure Examination (NCLEX-RN).
Examine program pass rates on their websites to confirm that the curriculum you're considering is designed to help you succeed.
Graduation Rates in the Schools
Graduation rates reveal a program's ability to retain students and prepare graduates for careers as registered nurses.
On their websites, most schools publish their graduation rates. It could be a red flag if rates aren't posted.
Structure, style, and Requirements for Learning
Asynchronous class recordings are available, synchronous virtual classes are held at set times, or both are available in online programs.
On-campus attendance may be required, although hybrid courses combining online and in-person instruction may be available.
Make sure any program you're considering works within your schedule.
LPN to RN Bridge Programs
LPN-to-RN bridge programs are designed to give LPNs a faster path to earning their RN degree.
This approach recognizes the education that LPNs have previously received, both through their LPN schools and their professional nursing experience.
Many LPN-to-RN programs offer you to take tests that will let you skip classes on topics you're already familiar with.
Test scores higher than a specific threshold grant you credits toward your degree requirements.
LPN-to-RN programs are divided into two categories:
LPN-to-ADN
An LPN-to-ADN program is a two-year associate's degree program that prepares nurses for RN licensing.
These programs are more affordable and speedier than LPN-to-BSN programs.
They're an excellent choice for nurses who want to advance their careers rapidly and inexpensively.
LPN-to-BSN
A bachelor's degree program is an LPN-to-BSN curriculum.
After completing the program, you'll be eligible for RN licensure, just like the LPN-to-ADN curriculum.
Unlike the LPN-to-ADN program, you'll graduate with a Bachelor of Science in Nursing degree.
LPN to RN Bridge Programs Online
Most LPNs who want to become registered nurses are currently employed and supporting their families.
To put it another way, they're occupied!
Online learning programs can assist time-crunched LPNs in becoming registered nurses in half the time it would take in a traditional setting.
LPNs and LVNs should check that their online program is accredited, that it offers the same requirements as traditional programs, and that it prepares students for the National Council Licensure Exam for Registered Nurses before enrolling (NCLEX-RN).
Some online programs require students to spend only a tiny amount of time on campus, while others allow them to complete all of their degree requirements entirely online.
LVN to RN Bridge Programs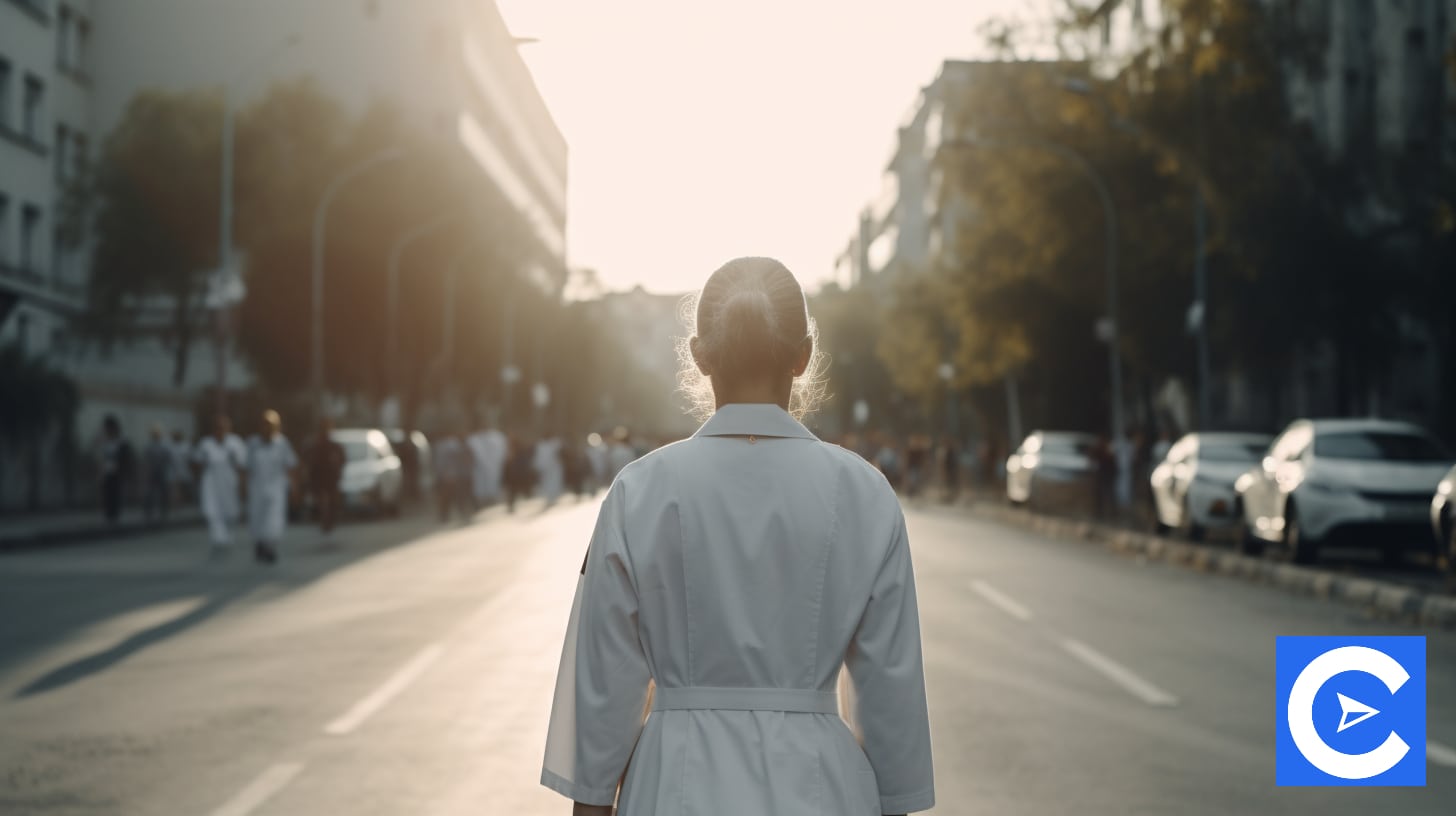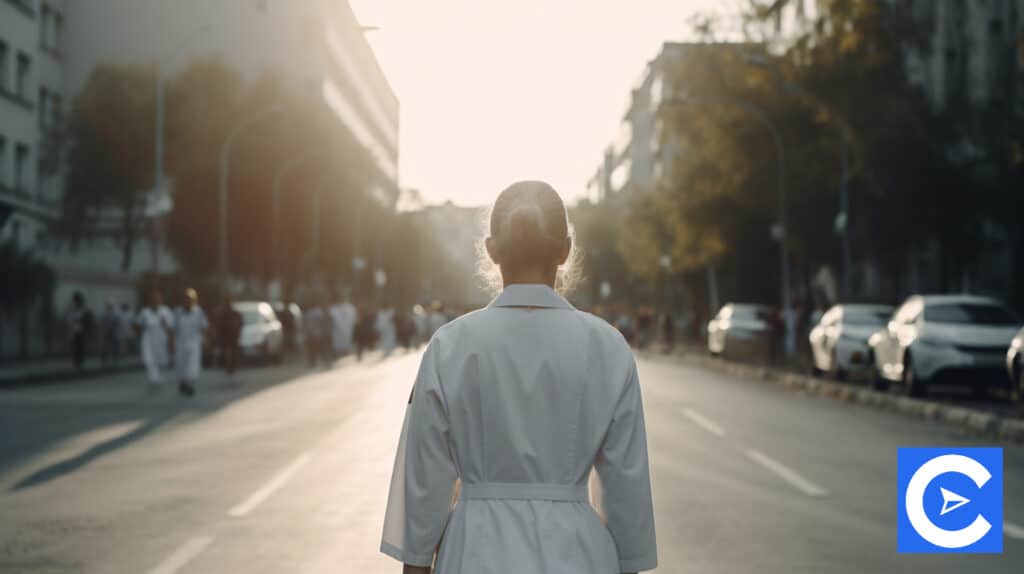 Through LVN to RN Bridge programs, a licensed vocational nurse has the opportunity of becoming a registered nurse within two to three years.
Through the normal programs and following the typical prerequisites, it can take up to six years to meet the threshold of becoming a registered nurse.
The Bridge program accomplishes two goals; an LVN will be able to earn their Associate Degree upon completion of the program and also be eligible to undertake the final exam at the respective State Board.
Following the rigors of the nursing profession, the Bridge program is offered as a 'hybrid' program, partly online and partly physical.
The student will be required to attend clinical days, classes, and complete scheduled clinical and lab assignments.
Bridge LVN to RN programs in Texas will include a valid LVN license, a successful TEAS test score, and previous course work.
Benefits of completing the LPN to RN program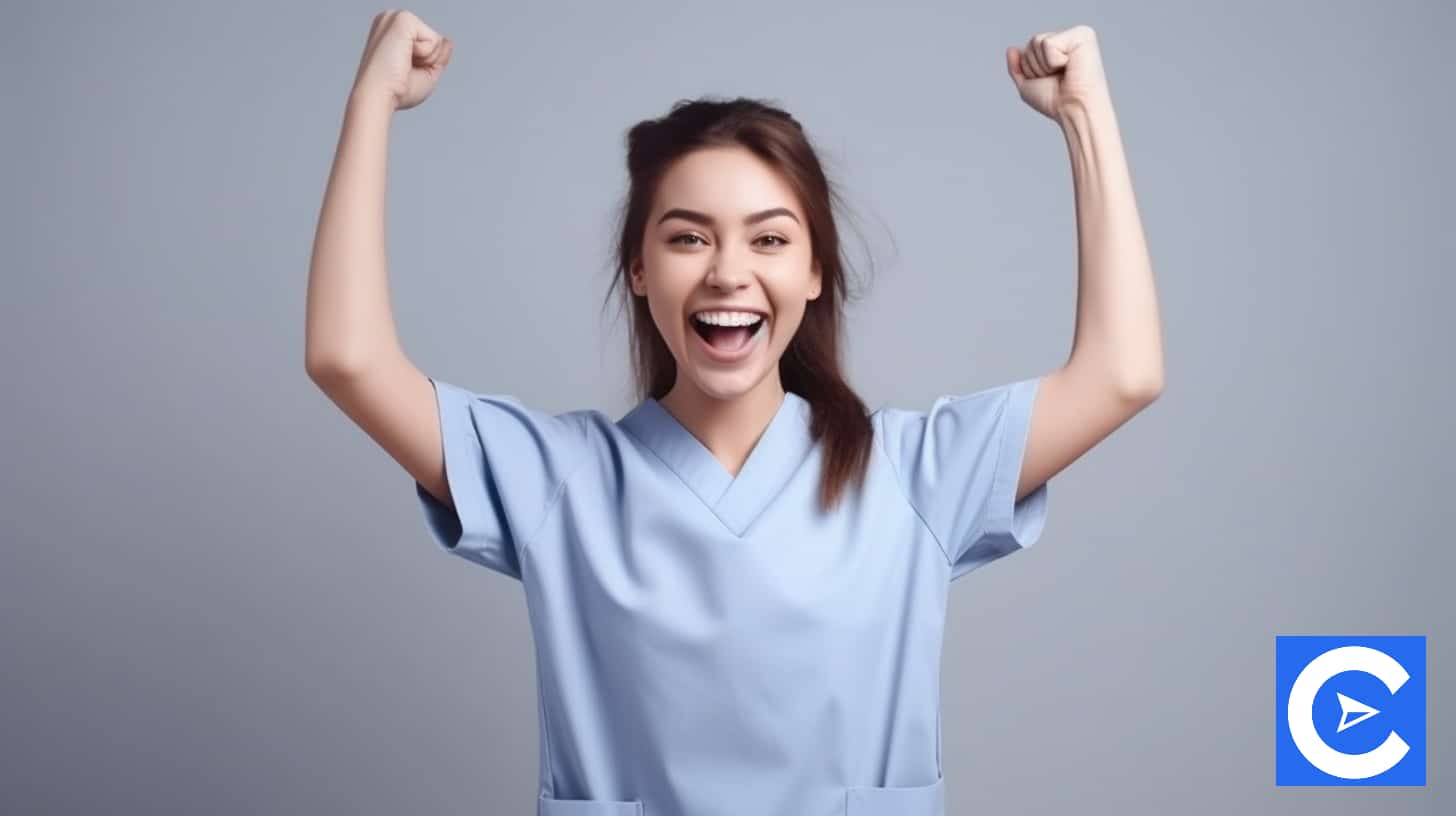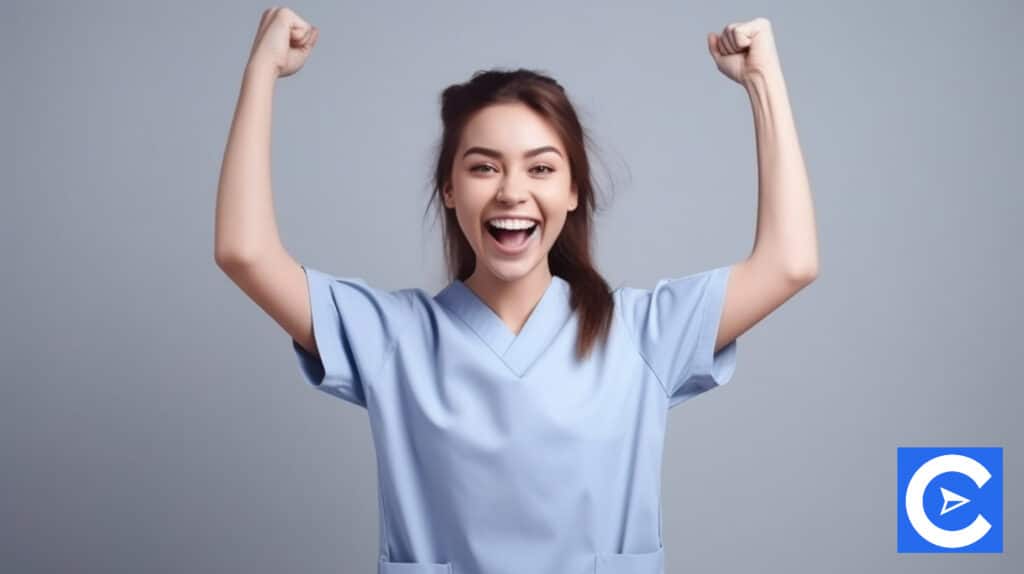 Potential for Increased Earnings
Simply said, RNs have a higher earning potential than LPNs.
Registered nurses make $25,000 more per year than licensed practical nurses and licensed vocational nurses (LVN).
According to the Bureau of Labor Statistics, the median income for a Licensed Practical Nurse in 2020 was $48,820 per year or $23.47 per hour.
A Registered Nurse's median compensation increased to $75,330 per year or $36.22 per hour.
There are more career options in terms of position and specialization.
As a registered nurse, you'll have additional opportunities to work in an area that interests you, such as specializing in specific health issues, work settings, or patient populations.
Greater Autonomy
While both an RN and a physician supervise LPNs, RNs have more ability to make choices and take action based on their clinical experience and knowledge.
More Opportunities for Higher Learning.
RNs have greater opportunities to advance their careers, including supervisory and management jobs, earning a master's degree in nursing (MSN), becoming a nurse practitioner or nurse educator, and more.
Greater Long-term Job Security
Nursing is among the few occupations where demand increases as one progresses through the ranks.
Registered nurses' abilities and knowledge are both recognized and required.
Where can you now work as a registered nurse?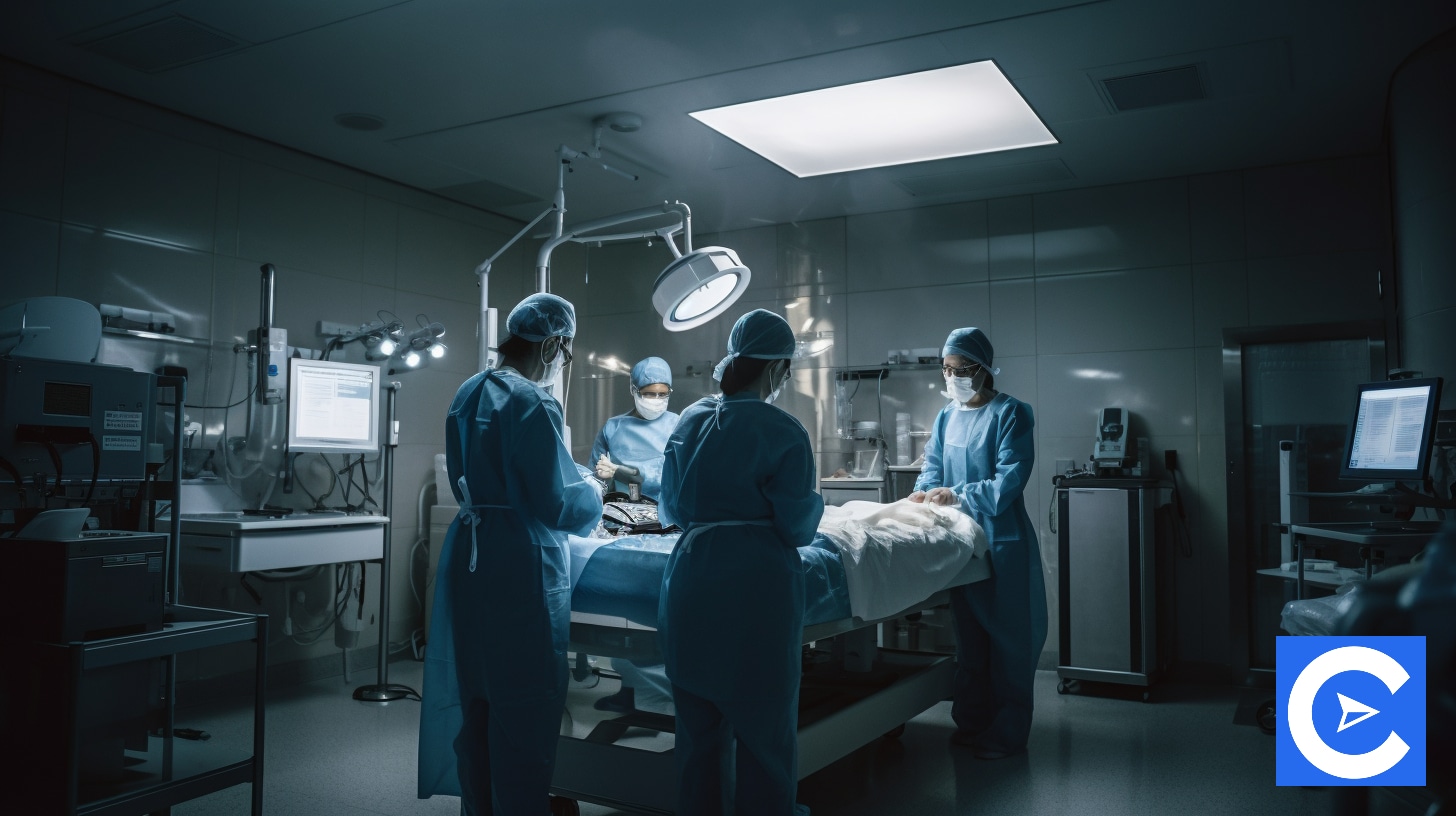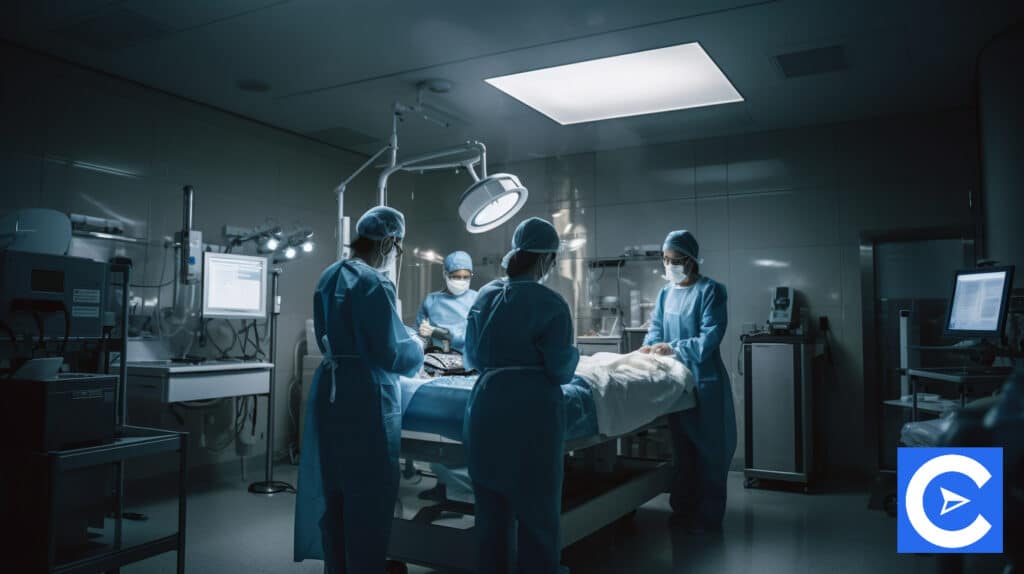 An RN works directly with patients, partnering with doctors and other healthcare professionals to provide the best treatment programs possible.
A registered nurse evaluates patients' health, provides medication, prepares care plans, and prescribes or performs diagnostic tests.
Once you've earned your RN certification, you'll be able to work in various settings.
Registered nurses operate in multiple locations, including primary research hospitals, doctor's offices, assisted living facilities, nursing homes, small private clinics, and ambulatory settings.
You may also work at military installations and schools.
Some of the tasks performed include school nurses, patient educators, neonatal nurses, and public health nurses.
Conclusion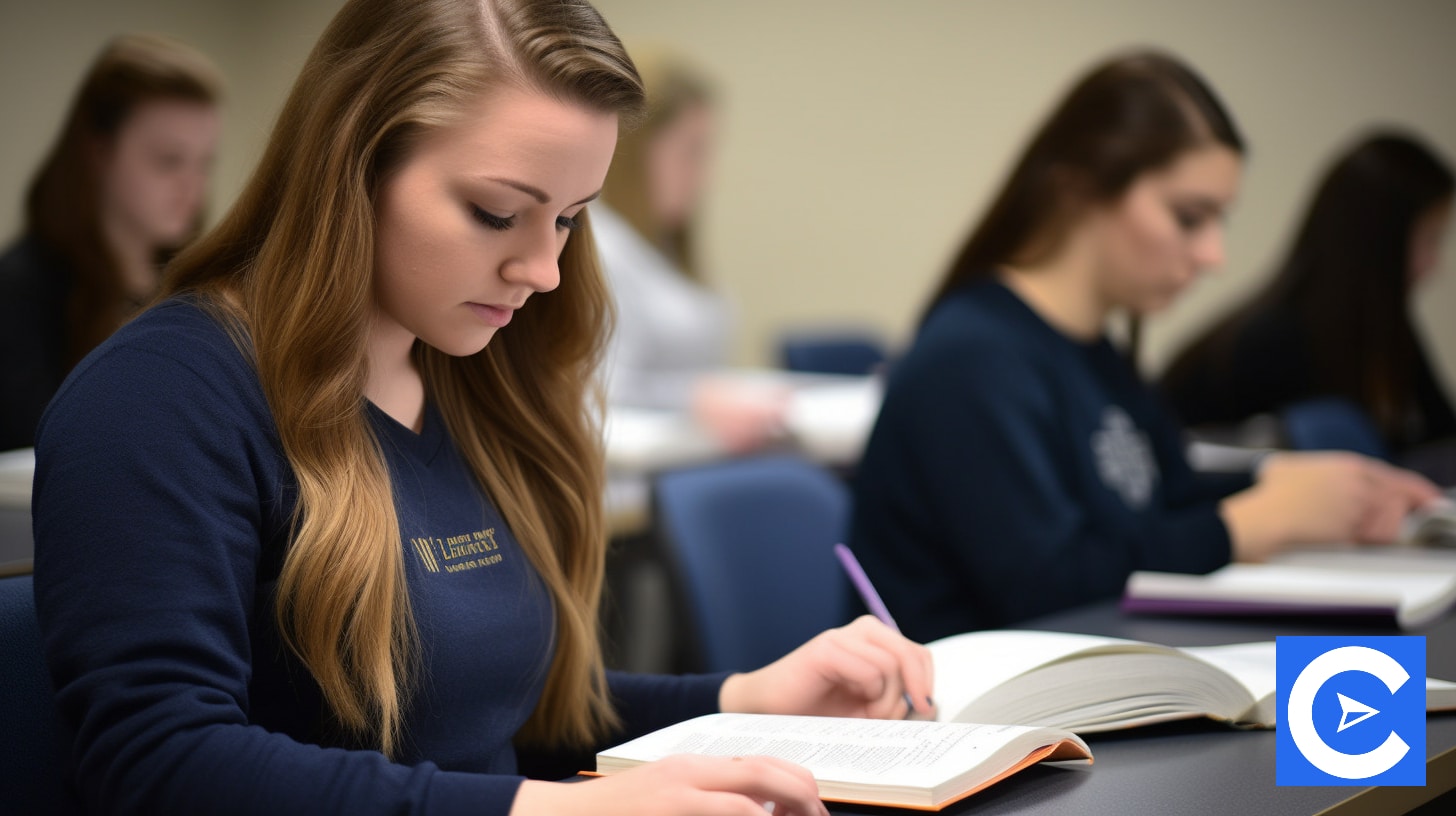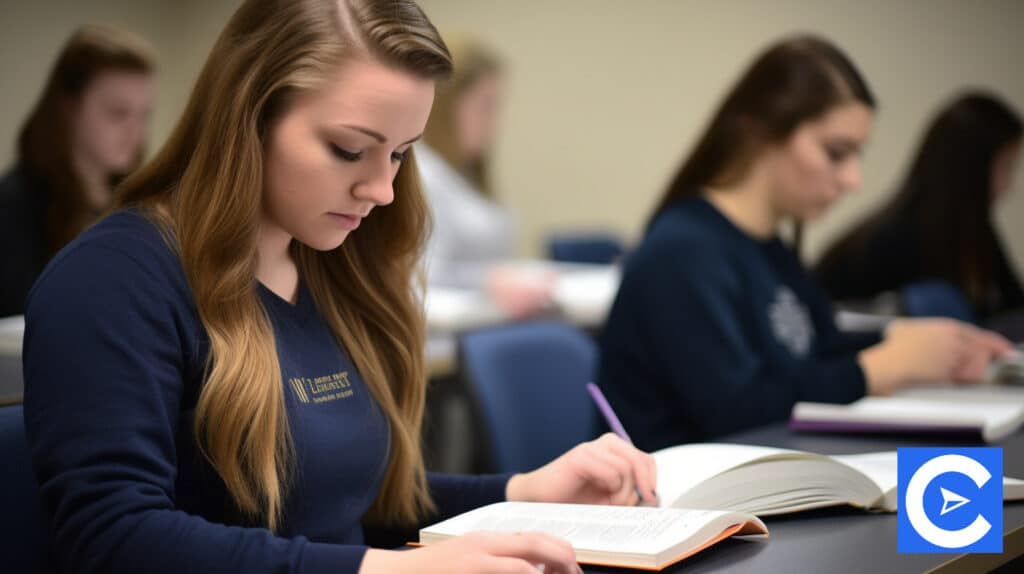 According to the American Association of Colleges of Nursing, there is an increasing shortage of registered nurses in the country; it could grow to up to 1 million nurses by 2030.
As the demand for nurses grows, it's more important than ever to select the best school for you and ensure that you acquire the necessary specialty skills to meet complicated healthcare demands.
Applying to become a registered nurse is a significant decision that should be guided by your personal goals, objectives, and requirements.
If you're still undecided, take a moment to compare your present LPN or LVN job responsibilities to working as a registered nurse.
You will also have more broad knowledge, more earning power, personal and professional growth, and the chance to specialize in areas that interest you as an RN.
The job market for registered nurses is booming, and having an RN degree will put you in a position to pursue whatever career you want.
FAQs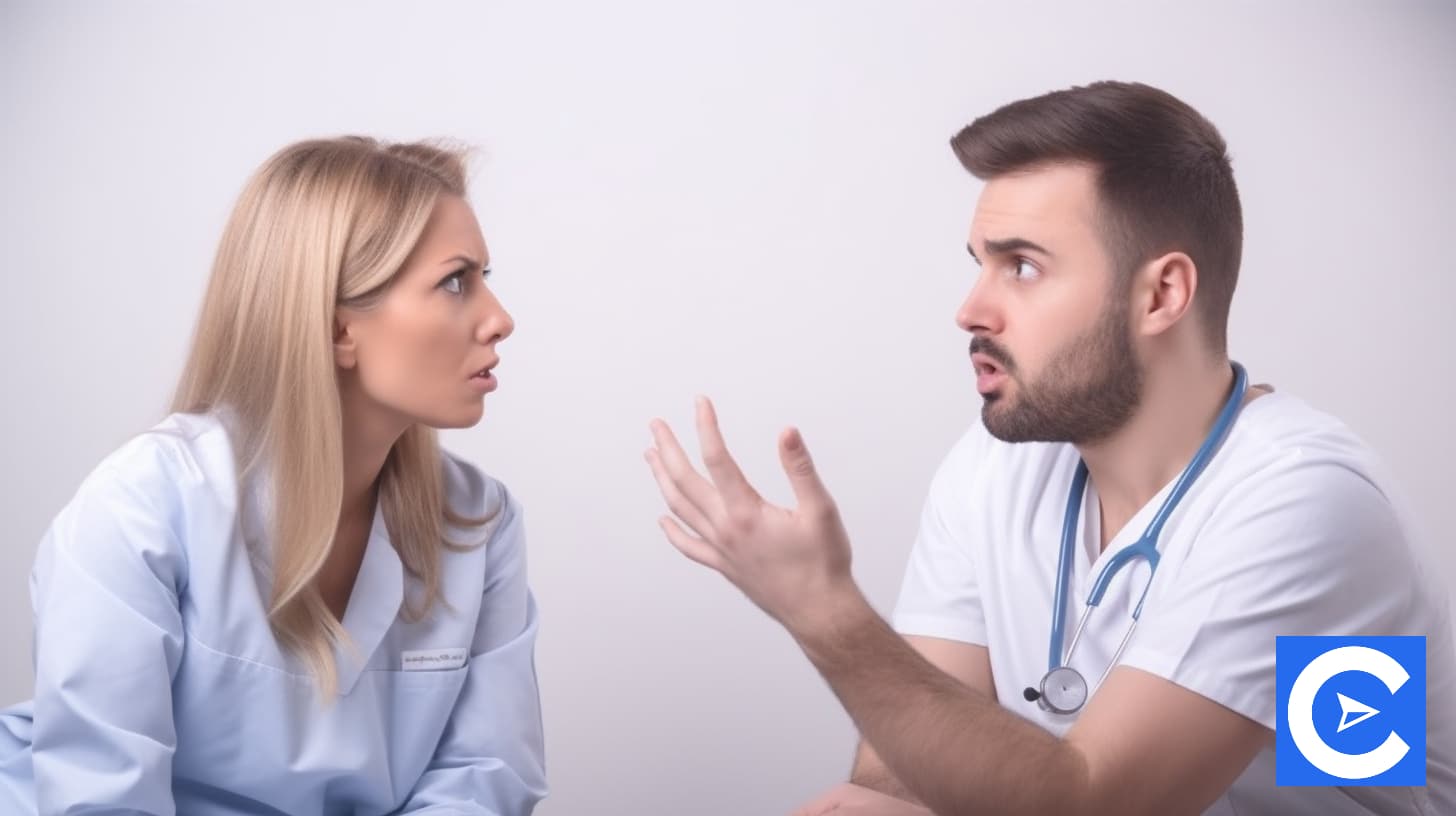 How long is the LPN to RN programs?
The length of the program is determined by whether you are pursuing an associate's or bachelor's degree. An LPN to RN curriculum might take two to four years to complete. However, you can also enroll in LPN-RN bridge programs and be a registered nurse within a year.
Is there an online LPN to RN program?
Yes. Online LPN-to-RN programs are becoming more common, and they provide the same high-quality education as traditional BSN schools. They also save on transportation costs, and accommodation while offering convenience. Check the accreditation status of a program to determine that it meets the RN classroom and clinical preparation standards.
How much does the LPN to RN program cost?
The cost varies depending on whatever school you choose. Whether you're pursuing an associate's degree or a bachelor's degree will affect your costs. Similarly, a private college or state school program for an out-of-state student may be more expensive than a state program for an in-state student.
What is the cheapest LPN to RN program?
Community college LPN-to-RN online programs are generally the most cost-effective option. Working students benefit from the convenience of online learning because it eliminates the cost of commuting. Many community colleges offer one- to two-year ADN programs and LPN-to-RN bridge programs that expedite the path to becoming a registered nurse.
What is the best online LPN to RN program?
Depending on your state, the best online LPN to RN programs are subjective. There are so many great programs in every state that can help you transition from LPN/LVN to RN. You should also examine whether you have the time and financial resources to participate in such a program.
What classes and LPN courses does a person take in the nursing program?
The coursework you take will vary significantly based on your program, but you can expect to follow a similar framework. It includes nursing ethics classes as well as an introduction to nursing. After that, you'll take science, nursing skills, patient care, and population and specialized programs.
Are LPN to RN programs accredited?
Yes. They must be accredited to ensure that the nursing curriculum is uniform and updated with current evidence-based practice guidelines. The Accreditation Commission for Education in Nursing (ACEN), which accredits all levels of nursing degrees, and the Commission on Collegiate Nursing Education (CCNE)  are the two primary certifying agencies.
References