Hello everyone, and welcome to this guide about the best licensed practical nurse programs in the United States.
It would be best to weigh several factors when choosing your nursing education, and we will discuss these factors in this guide.
By the time you are done reading this guide, you will have a better understanding of each recommended LPN program.
Here are some highlights of what we will learn:
The best LPN/LVN programs
Admission requirements into an LPN program
The length of the LPN program
Without wasting any more time, let's start right away.
The Best Nursing LPN Programs
The Lake Area Technical College
This technical college is best known for offering several nursing programs, including the LPN.
The school campus is located in Watertown, South Dakota.
The school's pass rate is 68.5 percent, and the graduation rate is 89.6 percent.
There are options for students who want a full-time nursing experience on campus or those who prefer to learn online.
The full-time LPN program will take 11 months to complete, and the part-time LPN program will take double that period.
This flexibility is another advantage for those who have regular jobs but are keenly interested in completing the LPN program.
The tuition is $5,514 for state residents and $6,862 for students who reside outside the state.
The school has several experienced instructors, ultra-modern healthcare facilities, a human anatomy laboratory, and a great faculty.
Students will have opportunities to complete necessary clinical rotations right within the premises.
If you want other certifications right after you complete the LPN program, you can enroll for it in the same institution.
Holmes Technical College
This College has its campus located in Goodland, Mississippi, and they have a reputation for offering a hybrid practical nursing program.
They have an NCLEX-PN pass rate of 93.84 percent and a graduation rate of 40%.
With their flexible program schedule, even if you have other commitments like family, work, or other schooling activities, you can still complete your LPN program and pass.
The entire program is divided into 5 semesters that are well-spaced into either online or in-person learning.
With the availability of their remote program, they are considered to be one of the best schools offering the LPN program in the United States.
They also offer a fast-track LPN online program that is divided into 3 semesters, after which you are eligible to write the National Council Licensure Examination (NCLEX-PN).
They have a well-structured faculty, qualified instructors, various healthcare settings and equipment, and a great environment for clinical studies.
Their tuition s $3,410 for residents and $6,010 for non-residents.
South Florida State College
This college is well known for the provision of resources for providing nursing students with the needed support during their studies.
The school campus is located in Highlands County, Florida; they offer full-time and part-time LPN programs.
Within just 11 months, you will have completed your program and will be ready to start applying for the NCLEX-PN exam.
Their NCLEX-PN pass rate is 86.76 percent, and their graduation rate is 51.7 percent.
This school's LPN program is highly recommended for nursing students who are just kickstarting their careers.
There is a designated physician's office for all students where students can get the needed training for what's to come later in their life.
During your program, you can access additional support like private tutoring and past questions to prepare you for the final exams.
Their clinical rotations are within the school premises, and they have an array of experienced instructors.
The school also offers a direct LPN to RN course if you wish to ply that route upon graduation.
Their tuition is $3,165 for residents of Florida and $7,080 for non-residents.
HACC Central Pennsylvania Community College
With their campus located in Harrisburg, Pennsylvania, they offer a full-time LPN course that is spaced among 4 semesters.
The college also offers a hybrid program, but at the moment is offering just online LPN classes and online LPN certificates due to the pandemic.
The program here has an NCLEX-PN pass rate of 95 percent and a graduation rate of 27.5 percent.
With simulated facilities and modern medical equipment at their disposal, students get the best start in their careers as practical nurses.
Here's one interesting thing about this program: after any nursing program, each student is assigned a nursing practice where they are expected to gain more on-the-job clinical knowledge before being released into the job market.
And if you desire to continue your nursing education, there is also a provision for that.
There is usually an arrangement for fewer students in one classroom to allow a more personalized nursing learning experience.
Lastly, you should know that this school charges residents $8,085 for the LPN program and $9,585 for non-residents.
Northland Community and Technical College
With a reputation for being one of the schools with the best in-person LPN program, this school prioritizes class interaction between instructors and students over any other learning method.
The campus is located in East Grand Forks, Minnesota; they boast an NCLEX-PN pass rate of 90 percent and a graduation rate of 40 percent.
They provide this interactive learning platform using their well-equipped and ultra-modern medical and healthcare facilities within the school premises.
There are qualified healthcare teams on the ground to guide nursing students through the clinical part of their learning process in these facilities.
The number of prerequisite courses is not too much, and they also offer accelerated LPN programs online and hybrid LPN programs.
The tuition is the same for both residents and nonresidents of the state at $5,715.
If you are exceptional, you could be rewarded with a scholarship during the spring and fall semesters.
As long as you meet the school's requirements for students in need of financial aid, you are eligible to apply for the scholarship.
North Central Texas College
The school is leading in real-life training for nursing students.
The nursing school is the biggest and most attending faculty in Gainesville college. It also has the biggest faculty in the school.
The campus is located in Gainesville, Texas, and the nursing school has an NCLEX-PN pass rate of 89.11 percent and a graduation rate of 25 percent.
You can complete the LPN program within 12 months of attending school, depending on which learning method you choose.
And before we forget, you can choose to learn either in person or online.
You can also blend both as this allows you more time for other important activities.
While there is a lot of classroom time, nursing students learn from real hospitals, nursing homes, physician's offices, and community healthcare centers.
These avenues provide them with real nursing challenges that prepare them for the job market.
The tuition is $4,560 for residents of Texas and $7,080 for non-residents.
Western Wyoming Community College
In the whole of Wyoming and its environs, this nursing program is the best.
As the name suggests, the school's campus is located in Rock Springs, Wyoming.
They have an NCLEX-PN pass rate of 90.63 percent and a graduation rate of 35 percent.
Apart from the location, which is perfect for learning, this school's nursing program has other notable features.
The LPN program is hybrid, and they use every means possible to train students for what they will face in real-life hospitals.
For example, they use simulated mannequins and other medical technology to demonstrate safe clinical practices.
They also realize that the NCLEX-PN is a computer-based exam.
Hence, their courses are computer-based, the same style as the national council licensure examination for practical nurses.
Finally, they have one of the cheapest tuitions for residents at $3,930. Nonresidents will pay $9,870 intuition.
Admission requirements for the LPN program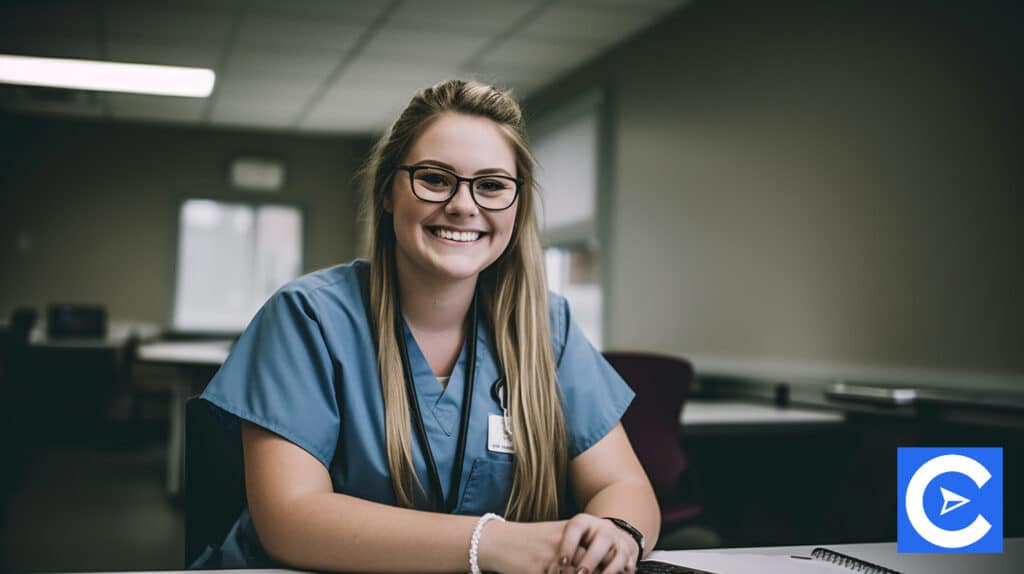 Although it is expected that admission requirements vary from state to state and also in several schools, there are some general requirements for admission into the LPN program.
Let's take a look at some of them:
Anyone applying for the LPN program must not be younger than 18 in the year they apply
They must have obtained a high school diploma or any equivalent certificate
They must be able to read and write in English and have demonstrated that they can meet the classroom language needs, class discussions, and assignments.
Applicants whose primary language is not English must have sat for and passed the English language proficiency test in their state.
They must have gone through and passed a background check that shows they have no criminal history.
They must have passed a physical/health assessment
They must complete all stages of immunization as required by the nursing board
As mentioned earlier, some schools can have additional requirements for admission into the LPN program.
Such additional requirements may include:
A minimum grade points
Successful completion of any basic science course like chemistry, biology, or anatomy
A written or oral examination that tests an applicant's prior nursing or clinical skills
The test of essential academic skills (used by most schools within the United States)
A Quick Look at the LPN Curriculum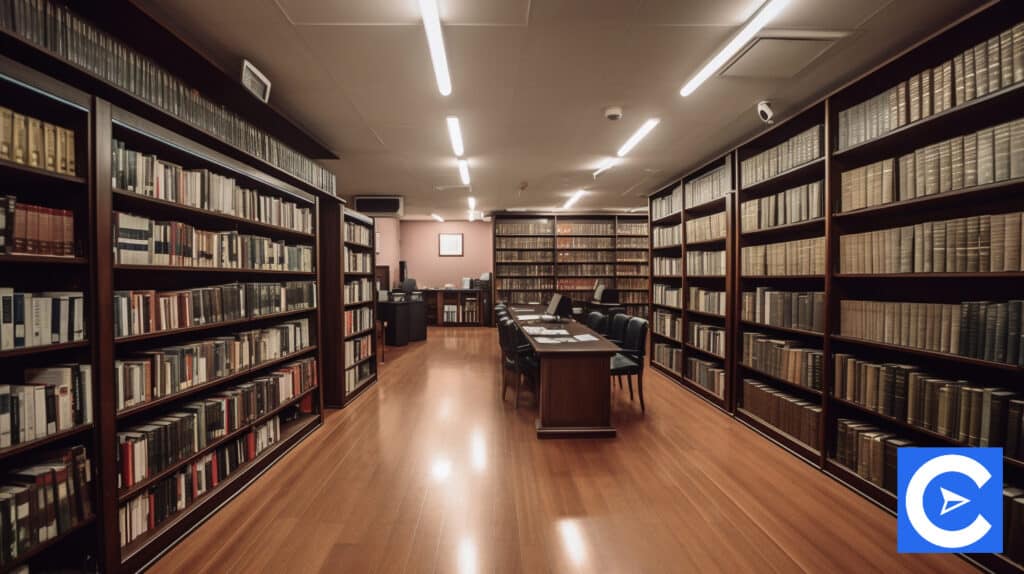 Here's what the LPN curriculum looks like:
It is intense, and students must be ready to learn fast if they will catch up
That means that so much information will be handed out in a very short while
The classroom sessions are fast-paced and rigorous
Also, students will learn the practical applications of any classroom instruction in various scenarios.
Here are other medical areas that the LPN curriculum prepares students for:
Patient Assessment: They will learn how to assess the current medical conditions of patients and what needs to be done in each case.
They will also learn how to prepare a medical report.
Other clinical tasks related to patient assessment like vital signs, injury evaluation, diseases, old age, nutrition, and pharmacology, are also taught.
Pathophysiology: Students will be further taught the function of the human body and what happens if a patient's health is jeopardized.
The coursework also explores areas such as the function of body organs when a person falls ill or is injured, infections, and how to restore good health.
They also acquire knowledge on systemic diseases and what they do to the functions of the body systems.
Anatomy and Physiology: This is one very interesting part of the curriculum because it helps students understand the structures of the human body.
It also delves into the movements of the limbs, various sensory functions (smell, sound, eyes), respiratory (breathing) functions, endocrine (hormones) systems, and blood circulatory functions.
Nutrition and Food Safety: This part of the curriculum focuses on nutrition and diets.
Students learn how to offer kind nutrition counseling and care, helping patients understand how their food affects them.
They learn about the right number of calories each person needs, the patient's food safety, and how to prevent food poisoning.
Infection Control: Students are introduced to the principles of infection control and how to apply them on the job.
They also learn the basics of hand washing, equipment safety, and how to prevent various types of contamination.
Choosing an LPN program: Factors to Consider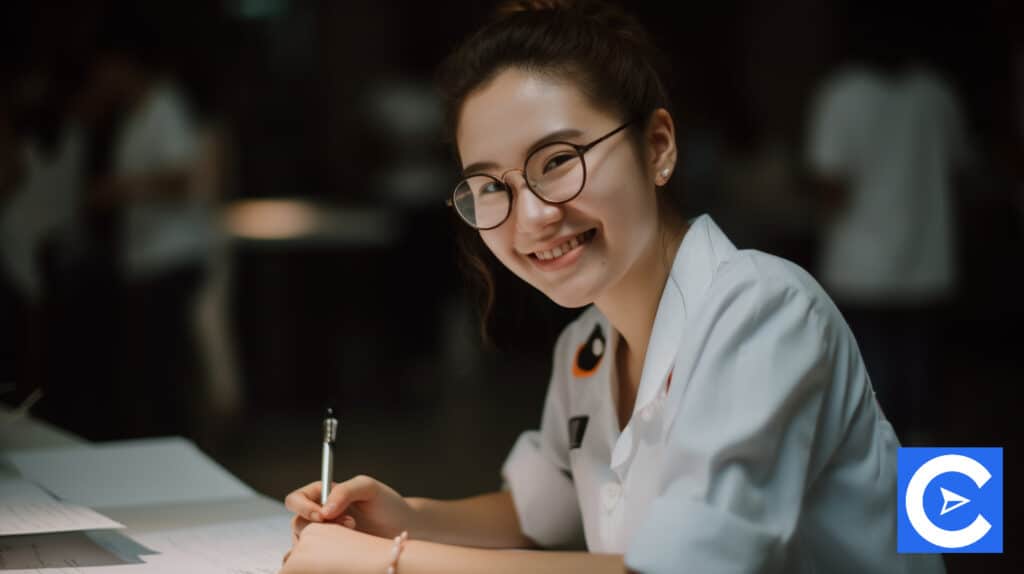 The next thing you should do is pick an institution that offers the LPN program.
But not so soon. You still need to consider several factors that will help you make the best decision.
Where to attend school remains one of the toughest decisions you will make because this decision will affect your entire nursing career.
Not all LPN programs will be ideal for you; some will be a better option than others.
As you weigh your options, we've put together some factors that you should consider:
Where is the location, and how far is it from my residence?
What is the LPN program's NCLEX-PN pass rate?
What is the accreditation status of the institution in the state?
What is the overall financial cost?
Is there any financial aid I can take advantage of?
Will I get the chance to attend online classes?
How much is a clinical experience available?
Are the instructors experienced enough?
Where are the clinical rotations located?
How long will it take to complete the program?
You will need to research to find satisfying answers to these questions.
Of course, we are not discouraging you if you already have a school near you in mind.
However, it will be nice to find one with a better NCLEX-PN pass rate or one within your budget.
As you prepare for this intense and fast-paced nursing education, the school you choose to attend is one major factor to consider.
How long is the LPN program?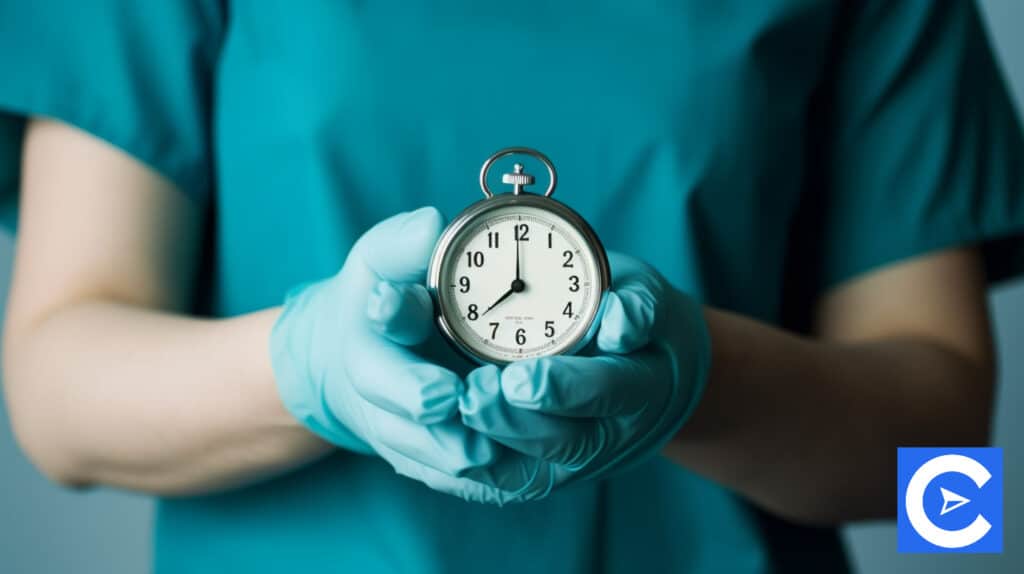 Are you already scared of the LPN program? Do you think learning all these will take 'forever' to complete?
You shouldn't be scared.
Most schools offer an LPN program that will not take too long (between 54 and 85 weeks).
This period includes a significant number of classroom and clinical hours.
Based on your educational background, you can complete a course as PN within one year and a half.
Once you complete this program, you will get your diploma, which qualifies you to write the NCLEX-PN exam.
This state's licensure exam authorizes you to be a registered nurse in the state where you took the exam.
The official result of the NCLEX-PN exam usually takes up to 6 weeks.
After passing the exam, you can start searching for job openings in any medical facility that you choose to work in.
Make sure you apply all you have learned in school as you practice.
Be gentle and patient with clients.
Also, do not forget the legal aspects of nursing because if you are not careful enough, you can land yourself in legal trouble.
Respect the wishes of your patients and keep learning on the job.
Conclusion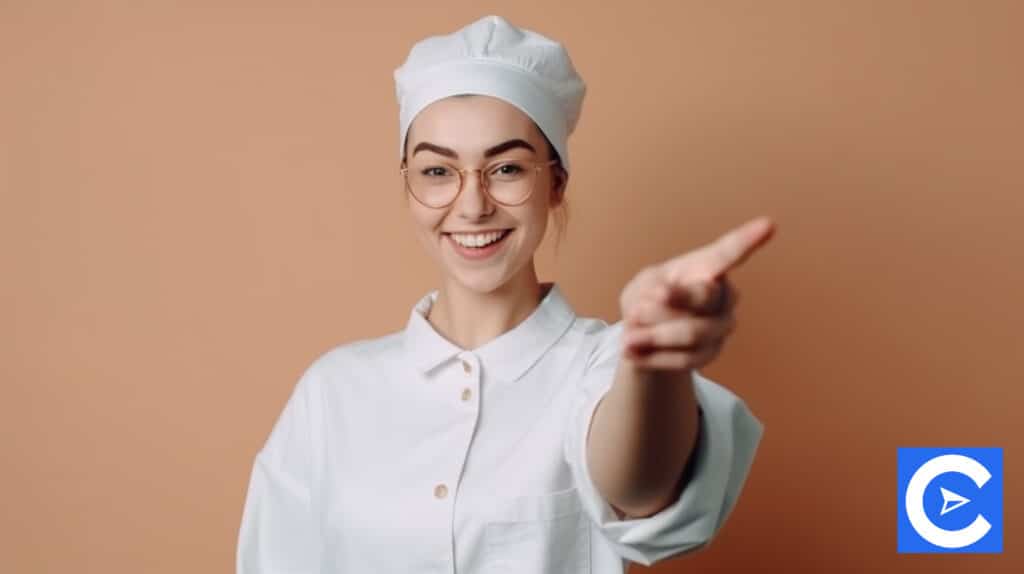 Do you think you are ready now to embark on this journey?
The truth is you don't know if this will lead to a career in hospitals, clinics, nursing homes, or even in a government agency.
But one thing is sure: enrolling in an LPN program is a good start for you.
All you need to do now is decide if you want a regular or hybrid LPN program.
It would be best if you also decided on which institution, nursing school, technical college, or community college you want to attend.
If you want the regular student feeling, you can decide to go through the traditional on-campus LPN program.
On the other hand, if you want your certification and license quick, please, feel free to choose another route.
Make sure you evaluate your decisions based on the factors highlighted above.
We hope this guide has contributed to your decision-making process
FAQs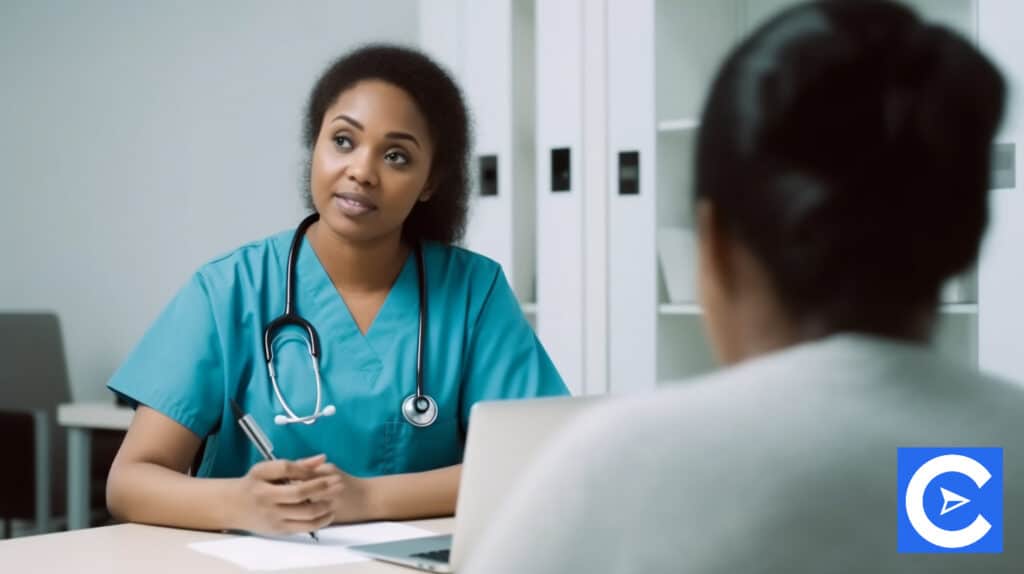 How long are LPN programs?
Although there are 1-year bridge programs, the time depends on what degree route you choose. If your enrollment is for an associate degree program (ADN), the time is around 15 to 24 months. If you are taking the BSN route, you should be ready for a maximum of 48 months.
How much do LPN programs cost?
On average, the nursing care program can cost between $10,000 and $15,000. Some pricing may be a little lower, while some may also be higher. That is why you should carefully search for a nursing school within your budget before enrolling.
Is the LPN program difficult?
The LPN program is very daunting, considering the amount of medical information students are expected to learn within such a short time. How difficult the program is will also depend on each student's educational background. Generally, entry-level students find the various information on patient care very difficult to assimilate.
What are hybrid LPN programs?
These hybrid LPN programs of study are usually one year but offer the same program curriculum as the traditional LPN programs. These fast-track LPN programs allow students to attend classes both on-site and online. Choose a hybrid one-year LPN program if you want a fast LPN program.
What are the prerequisites for the LPN program?
According to a recent Bureau of Labor Statistics report, applicants must have already obtained a high school diploma or a GED. Basic knowledge of science courses like anatomy, biology, physiology,  and maths is also required. As mentioned earlier, various schools can have additional information in this regard.
How much do LPNs make?
A licensed LPN working in the United States currently has an annual salary of $50,000. Although you may think this amount is lower when compared with what others within the healthcare industry earns, it is fair enough for a program that does not require many education criteria.
What state has the easiest LPN program?
This is tricky because it depends on what yardstick you have in mind. For instance, the South Dakota State University is one of the easiest nursing schools to get admitted to since the pandemic. The Wichita state university offers one of the fastest bachelor's degrees in nursing.
References
Cambridge college of healthcare and technology