Greetings and welcome to the ultimate manual on LPN to BSN Nursing!
We promise you will have expert knowledge on the best LPN programs, their curriculum, and online programs that will help you bridge seamlessly from LPN to BSN after reading this article to the end.
To help you with your enrollment and successful completion of the baccalaureate degree, the team from Nurse Code has put together the following:
The curriculum of the Nursing Program
LPN to BSN Program in the Different States
LPN to BSN Program Online
The LPN to BSN Bridge Program and its benefits
Reading this article is the first step on that journey!
Introduction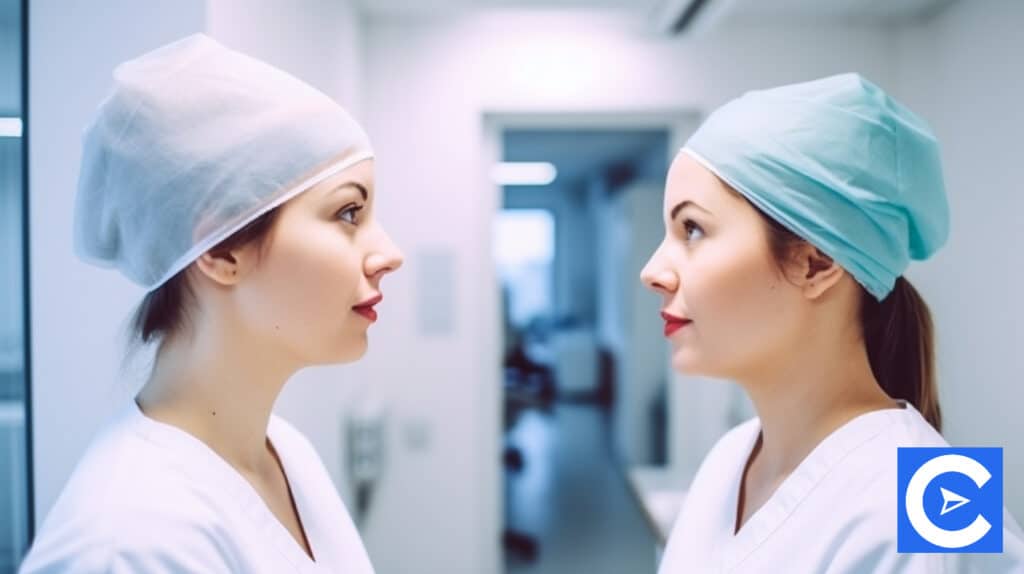 The most extensive of the three LPN to RN bridge programs is the BSN, or Bachelor of Science in Nursing.
According to the American Association of Colleges of Nursing, Bachelor-prepared RNs account for 40% of all RNs.
The ADN is the second most common option, followed by the Diploma RN, losing favor.
Many registered nurses hold master's degrees in nursing or other advanced degrees.
Various factions have been pushing for many years to make a BSN degree mandatory for all RNs.
Although the BSN degree's popularity continues to grow, these efforts have not yet shown results.
LPN to BSN program 
What is the LPN to BSN Program?
LPNs and LVNs who wish to achieve a BSN can enroll in an LPN-to-BSN bridge program.
Under the supervision of a Registered Nurse or physician, an LPN/LVN course teaches you to provide primary patient care.
It builds on the general education you have gained over the lifespan of your career in nursing care.
With a BSN degree, you'll be able to take in a broader range of tasks with greater autonomy, such as more in-depth patient care and some types of medical judgments.
Students who complete an LPN to BSN program can achieve a Bachelor of Science in Nursing degree in two years instead of the typical four years of full-time study.
By providing your credit for your LPN education and experience, LPN to BSN schools can substantially reduce the total duration it takes to finish a degree without sacrificing the program's rigor.
Registered nurses with a BSN have more clinical judgment and a broader skillset than LPNs, allowing them to practice nursing at a higher degree of professional responsibility.
They have more autonomy in their profession and have access to considerably broader employment options.
Common Admission Requirements
The prerequisites and program requirements for each LPN-to-BSN college may differ.
In general, this bridging program will include the following requirements:
Post-secondary transcripts with a 3.0 GPA on a 4.0 scale.
Proof of an active LPN license.
At least one year of experience in the medical field as a Licensed Practical Nurse (LPN), but this may vary.
At least 1,000 hours of experience in the work field as a Licensed Practical Nurse (LPN), albeit this varies.
Recommendations from professionals or academics.
In-person interview.
A personal essay of purpose.
Learning Outcomes
LPN to BSN program graduates will be prepared to:
Sit for the nationwide National Council Licensure Exam (NCLEX-RN)
Provide individuals, families, and special populations with safe, ethical, and competent patient care in various health care settings.
Work successfully as part of a multidisciplinary healthcare team
Use critical thinking and problem-solving skills to support patient advocacy, promote wellness, and ensure safe care transitions while adhering to professional standards
Educate and counsel patients on health promotion and disease prevention
Perform thorough patient evaluations and give appropriate care following the patient's needs
The curriculum of the nursing program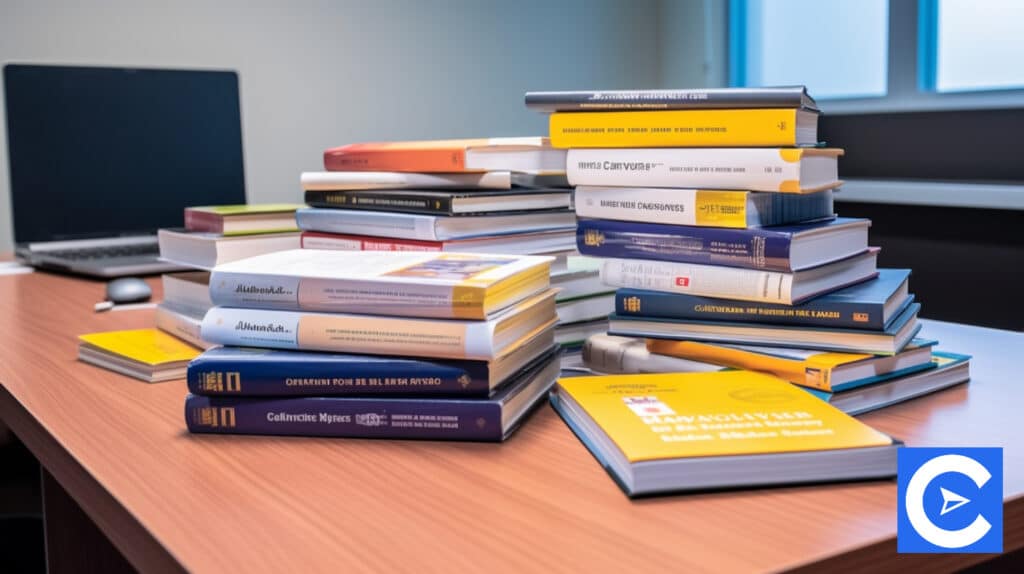 LPN to BSN programs are extensive and intensive.
The program's curriculum goes well beyond fundamental skills, laying a solid basis in physical evaluation, clinical judgment, patient-centered care, and leadership.
The LPN to BSN program addresses nursing philosophy, research, promotion of health, and ethical and legal challenges, all of which are anchored by a liberal arts core.
Specific courses vary depending on the curriculum; however, they usually include the following topics:
Microbiology
Microbiology is a science that teaches students about the function of microorganisms in health and illness.
It also enables students to comprehend how important it is for nurses to be aware of potential diseases and prevent them.
This course aims to teach students about bacteria, viruses, fungus, and other microorganisms and the role of microbiology in disease processes.
Anatomy and Physiology
LPN to BSN programs often incorporate anatomy and physiology classes and fundamental sciences to help students comprehend the bodily systems and organ structures they will be tending to.
Motor skills, sensory functions, respiratory functions, circulatory functions, and endocrine systems are all studied in this course.
Nursing Assessment
The course unveils the different types of nursing assessments and how to apply them to offer evidence-based, patient-centered care.
This course covers the nursing procedure and the essential evaluations nurses perform, such as a patient's pain level, blood pressure readings, and needed medication.
Students will also learn how to employ several physical and psychosocial evaluation techniques.
This equips them with a better and more comprehensive understanding of their patients' needs and particular circumstances.
Nursing Theory
Learners will learn how to apply nursing theory to evaluate, plan, implement, and evaluate nursing practice results in this topic.
Students are all introduced through evidence-based practice, holistic, humanistic, health promotion, psychodynamic, and clinical biological approaches.
Basic Pharmacology
Students learn to conform to legal and ethical norms and prescribe and administer pharmaceuticals in an introductory pharmacology course.
This covers a review of drug types, their effects on the body, dose recommendations, and how pharmaceuticals affect patients' health.
Students also learn about prescription medication errors, drug information resources they can utilize in their clinical practice, and how important it is to follow up with patients regarding their medication doses.
Nursing Research
Courses in research methodologies are offered in LPN to BSN programs.
Nursing students learn to assess scientific literature, formulate research questions, and conduct systematic data reviews through this graduate study.
Students will need these skills as they prepare to enter the professional workforce.
Nursing Leadership and Management
Students will learn about organizational health care policy, management systems, organizational culture, and ethical decision-making methods in these courses.
The necessity of authority in healthcare settings, the use of data in patient care, professional ethics in healthcare settings, and employment difficulties for healthcare practitioners are all covered in this course.
LPN to BSN Programs in the Different States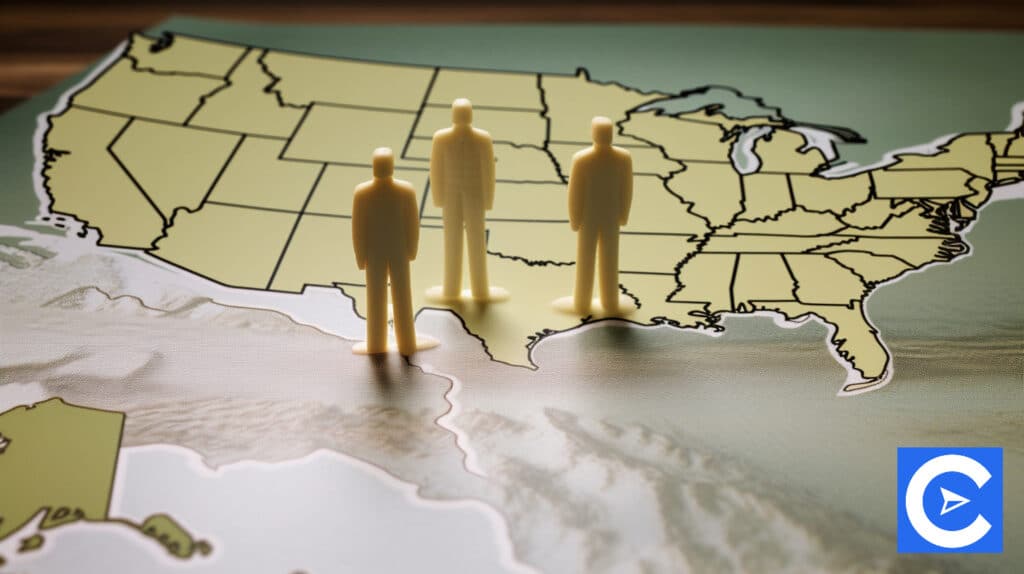 LPN to BSN Programs in Illinois
To become an RN in Illinois and obtain the complex skills required to care for critically sick patients, enroll in a bachelor of science in nursing (BSN) degree program at a state-approved nursing school in Illinois or another state.
In Illinois, 38 nursing schools offer BSN programs.
In addition, you must pass the NCLEX-RN exam and apply to the state board of nursing.
You must pass the mandatory background check, including fingerprints, within 60 days of applying.
Not all criminal offenses will disqualify you from obtaining a license, so check with the state board if you are unsure.
LPN to BSN Programs in Michigan
The universities in Michigan provide a bachelor of science in nursing (BSN) program that provides a comprehensive professional preparation by integrating biological, pathophysiology, and behavioral disciplines and the humanities.
This is a typical four-year degree commonly available in the state's largest universities.
A BSN degree can lead to a broader range of nursing employment and a greater salary.
Many colleges also provide an expedited BSN curriculum for those with a bachelor's degree or higher in another profession and an RN to BSN bridging program for currently registered nurses.
Michigan has around 25 different schools (several with campuses in multiple locations) that provide a BSN program that is approved and accredited.
LPN to BSN Programs in NY
New York made history in December 2017 when it passed legislation requiring nurses to receive a BSN within ten years after initial licensing.
So, do you want to enroll in an LPN-BSN program?
You must have a current and active LPN license to be considered for admission.
While many programs have no explicit experience requirements, it is assumed that anyone entering the program has prior expertise in the field.
On the other hand, many programs officially require you to have as many as five years of experience to qualify for entrance.
They will request transcripts from your LPN program.
Other programs require you to take a general skills competency assessment either as one of the conditions of admission; they will rank you among other eligible candidates.
Some programs will need you to transfer credits from your LPN program for transfer students.
In contrast, others automatically qualify you to transfer a specified number of credit hours based on your LPN licensure and clinical experiences.
In either case, LPN-BSN programs will grant you improved status in the program due to the transfer of about 10-25 credits.
Because admission and transfer procedures differ amongst programs, it's essential to read them carefully.
LPN to BSN Programs in Pennsylvania
In Pennsylvania, just nine nursing schools provide LPN to BSN programs.
The Higher Learning Commission – the MSCHE – has regionally accredited Pennsylvania's LPN to BSN programs.
In Pennsylvania, these LPN to BSN programs has received specific accreditation from either ACEN or CCNE, indicating that they have satisfied the highest academic criteria as defined and enforced by each accreditation agency recognized by the nursing industry.
LPN to BSN programs in Pennsylvania is designed to build on the knowledge and experience of nursing professionals with some primary education and work experience.
Together, these entrance requirements create a realistic educational path that permits students to transfer appropriate credits, putting the student in advanced standing in the program and potentially saving time and money while getting the BSN degree.
Furthermore, many LPN to BSN programs in Pennsylvania is offered online, making it easier than ever to get the BSN degree in a fashion that works for a busy working adult while remaining within economic limits.
LVN to BSN Programs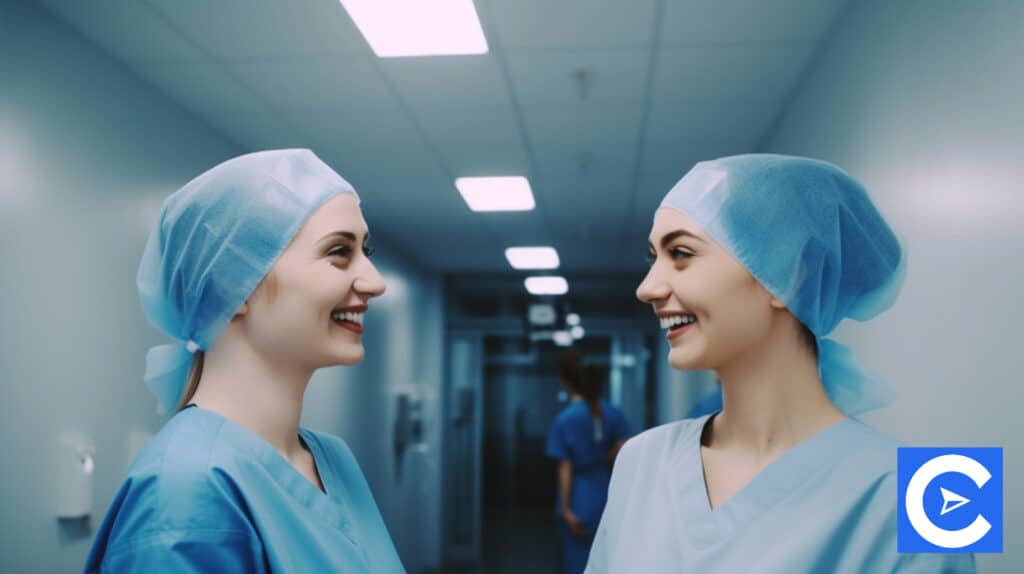 LVN to BSN programs in California has grown in popularity to train more RNs more swiftly.
They enable licensed vocational nurses to expand on their existing training and experience to become registered nurses as soon as possible.
Completing an LVN to BSN program results in more responsibilities and opportunities for professional growth and can also lead to higher compensation.
These programs are also much faster to complete than regular or accelerated BSN programs.
LVN to BSN Programs in California
Admission to LVN to BSN programs in California (CA) is somewhat selective, with applicants required to meet several requirements.
High school graduation or general equivalency diploma (GED), a valid and unrestricted LVN license, letters of recommendation from prior instructors or current supervisors, and a cumulative GPA of 3.0 or better from your diploma program are all required for admission.
Students must also demonstrate knowledge of human anatomy and physiology, microbiology, introductory chemistry, pharmacology, nutrition, and ethical considerations in nursing practice.
Some LVN to BSN programs additionally requires candidates to submit standardized test scores such as the ACT or SAT.
LVN to BSN Programs in Texas
Applicants to Texas LVN to BSN programs must have a high school diploma or a general equivalency diploma (GED) and a valid and unrestricted LVN license.
A cumulative GPA of 3.0 or higher from your LVN diploma program, and recommendation letters, are required for admission.
It is also expected that applicants would have completed specific science prerequisites adequately before entering bachelor's study.
Anatomy and physiology, microbiology, chemistry, clinical pharmacology, and ethical dilemmas in nursing practice are covered in these classes.
Many LVN to BSN programs in Texas requires applicants to provide ACT or SAT scores.
When looking for LVN-BSN programs in Texas, make sure they are accredited by the National League of Nursing Accreditation Commission (NLNAC) or the Commission on Collegiate Nursing Education (CCNE).
The United States Department of Education recognizes both organizations as approved accreditation bodies for nursing education at the diploma, associate's, bachelor's, master's, and doctoral levels.
LPN to BSN Online Programs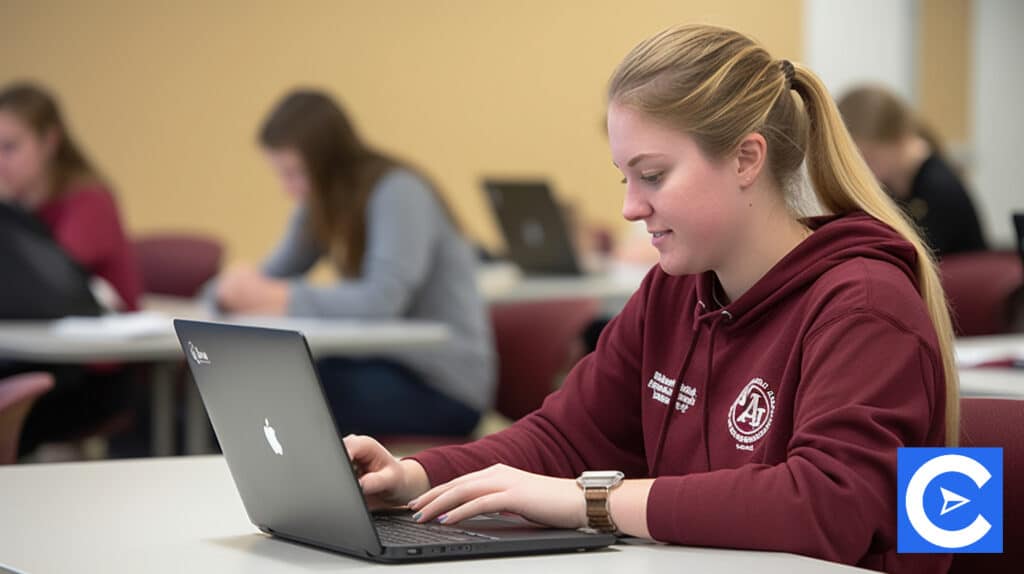 Wondering if you can do LPN to BSN Online?
Most LPN-to-BSN programs offer online or flexible evening classes because it may be challenging for LPNs to stop working to attend school full time.
Those with family or work responsibilities who require a flexible schedule consider this the most viable option.
Because they often provide sessions year-round rather than following a traditional academic calendar, online programs may also help you accomplish your degree faster.
Most LPN-to-BSN programs provide a hybrid curriculum that allows you to take most classes online on your own time while also attending a set number of mandatory sessions or meetings on campus.
To accommodate the demands of a varied student body, colleges and universities are increasingly embracing "blended" or "hybrid" course designs.
This blend is gaining popularity because it gives students the best of both worlds.
LPNs have an intimate and supportive learning environment on campus with the flexibility to learn when and when they want.
Some online programs may also necessitate online attendance at specific times.
While you'll learn autonomously and electronically engage with professors and classmates, you'll still be bound to deadlines for assignments and tests.
You'll also need to complete clinical hours in a school-approved medical facility in an online bridge program, so be sure there's one in your area before enrolling in a specific online program.
LPN to BSN Bridge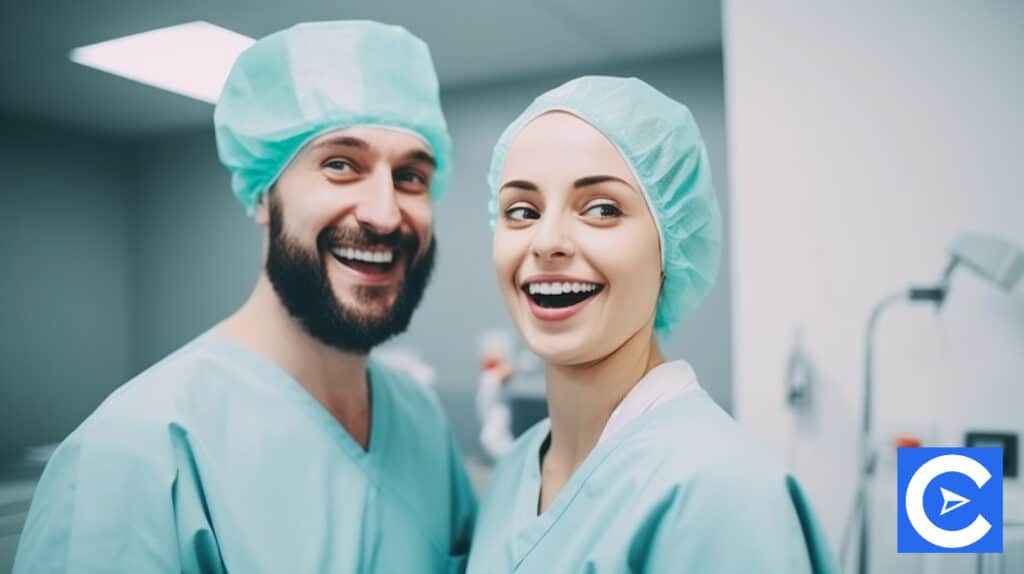 An LPN-to-BSN bridge program allows you to obtain your BSN faster than the typical two-step process, which entails going from LPN to RN licensure, and then from RN to BSN.
A bridge program provides you credit for your LPN knowledge and skills and often shortens the time it takes to acquire your RN licensure and BSN degree.
Benefits of the LPN Bridge to BSN Programs
In a bridge program, you'll gain the qualifications you need to apply for an RN licensure and a variety of BSN-level nursing professions.
Compared to a regular full-time, four-year BSN, this program often provides flexible learning options and time for working LPN/LVNs.
An LPN-to-BSN program saves you time and money by eliminating the need to obtain an RN license before pursuing your BSN degree.
Many bridge programs provide "credit by test" to assess your knowledge in specific areas.
Students often obtain a certain number of credits for each exam, which reduces the number of credits required in the bridge program and the time needed to achieve a bachelor's degree.
An LPN-to-BSN program also helps you complete the education requirements for entry-level nurses.
The Institute of Medicine (IOM) (formerly the National Academy of Medicine), one of the major independent, evidence-based scientific advisors in the medical profession, suggested in 2010 that 80 percent of all RNs globally should have a BSN by 2020.
This study is being revised for the next decade, and as more businesses adopt this norm, an LPN-to-BSN program can provide you with more assurance in a changing nursing job market.
Conclusion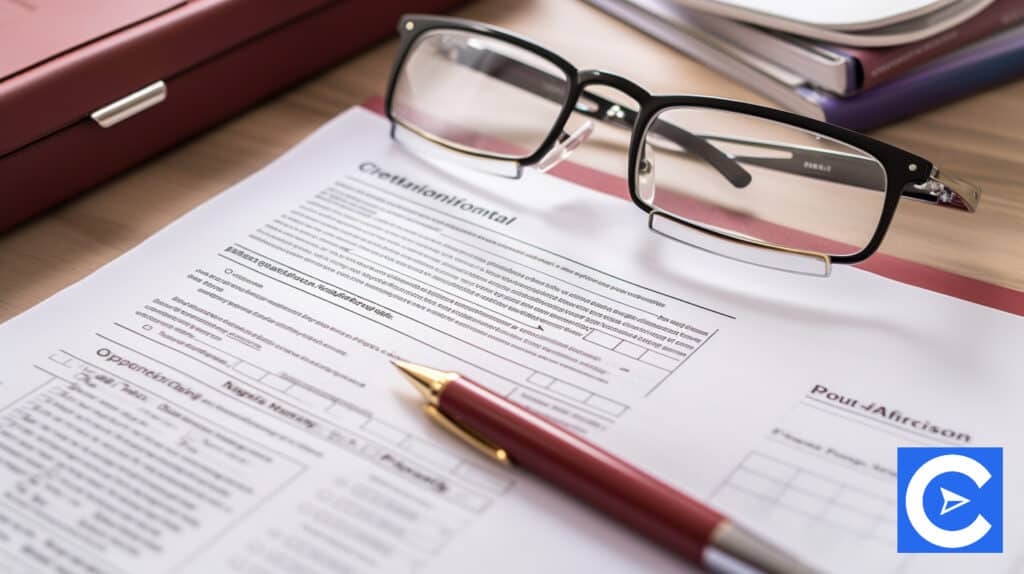 If you're an LPN thinking about making the next move in your career, an LPN to BSN program might be the best option.
LPN to BSN programs allow you to apply your previous knowledge, coursework, and skills to reduce the time it takes to achieve a BSN degree and become eligible for the NCLEX-RN exam.
Earning a nursing degree is a significant decision that should be driven by your particular goals, ambitions, and needs.
A BSN program broadens your knowledge base, increases your earning potential, and allows you to grow personally and professionally.
As a nursing degree graduate, you also have the opportunity to specialize in fields or areas that interest you.
The job market for nurses is increasing, and having a nursing degree will allow you to pursue any career you like.
FAQs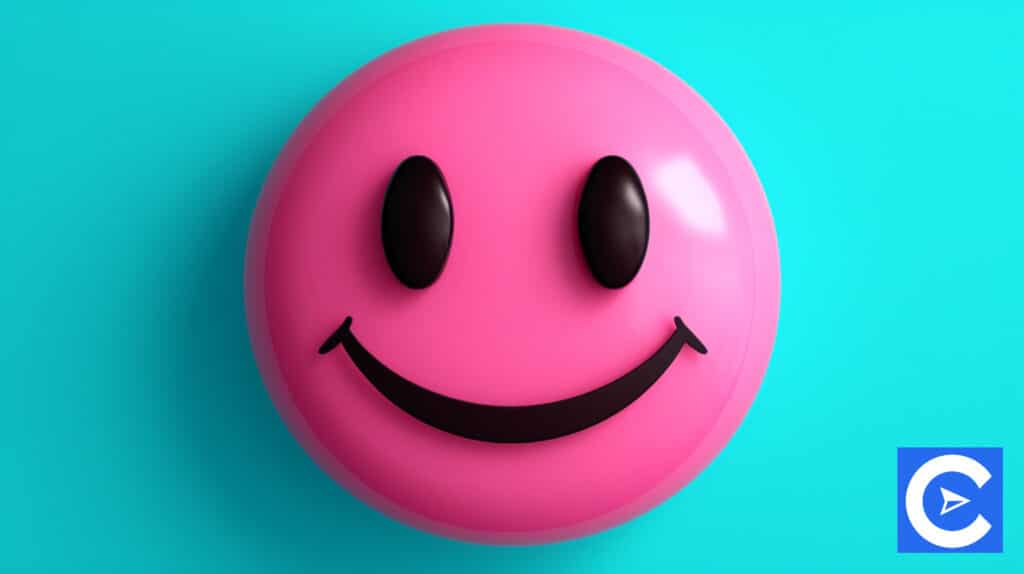 How long is the LPN to BSN program?
A typical LPN-to-BSN curriculum requires two-three years of full-time study. However, this varies according to the program and the total number of credits you transfer from LPN. Enrolling in a program with fewer credits or choosing part-time translates to a more extended period before you can complete your BSN.
How long is ETSU LPN to BSN?
The nursing courses at Etsu require five semesters to complete. If you apply and get accepted at the start of your sophomore year, the third semester of college, you can finish the degree in four years. Depending on the circumstances, some pupils require longer or shorter periods.
What colleges offer a BSN Program in California?
In California, 20 approved universities provide LVN to BSN programs. Some of them are Azusa Pacific, Biola, Dominican, Holy Names, Humboldt State, Loma Linda, Dillard, Point Loma Nazarene, San Jose State, and West Coast Universities. You can enroll in one of California State University's branches.
What is the cheapest LPN to RN Program?
Online LPN-to-RN programs at community colleges are typically the most cost-effective alternative. Working students benefit from online learning's ease because it eliminates the cost of commuting. Many community schools offer one- to two-year ADN programs and LPN-to-RN bridge programs to start your path to becoming a registered nurse.
What is the highest paying state for LPNs?
Based on the statistics in the United States, the state that pays the highest wages to its LPN consultants is Alaska. They topped by paying their state LVN / LPN an average salary of $67,620 and an average salary of $32.51 per hour.
Where can LVNs make the most money?
The top five states and districts in the USA that compensate Licensed Practical and Licensed Vocational Nurses with the highest mean salary are Alaska at $67,620, California at $64,090, Massachusetts at $60,400, Washington at $59,780, and Nevada at $59,700.
What is the fastest LPN to BSN program?
An LPN-to-BSN bridge program allows you to get your BSN faster than the standard two-step path. A bridge program provides you credit for the information and abilities you already have as an LPN and often shortens the time it takes to get your BSN.
How do I go from an LVN to BSN in California?
Graduating from a recognized nursing program and passing the NCLEX-RN exam are the two main components of progressing from an LVN to a BSN in California.
References