Hi guys, welcome to today's exciting read, where you'll learn how to become an RN!
I promise that reading this piece to the end will give you a clear path on what is necessary and required to become an RN, and you will be an expert on the topic.
In this article, you will learn:
The educational requirements to become a registered nurse
How to s

tudy for and pass the NCLEX-RN

How to gain the necessary experience
How to successfully apply for and get your first RN job
Without further delay, let's walk you through the journey of becoming an RN!
Step 1: Understand the Prerequisites for a Nursing Degree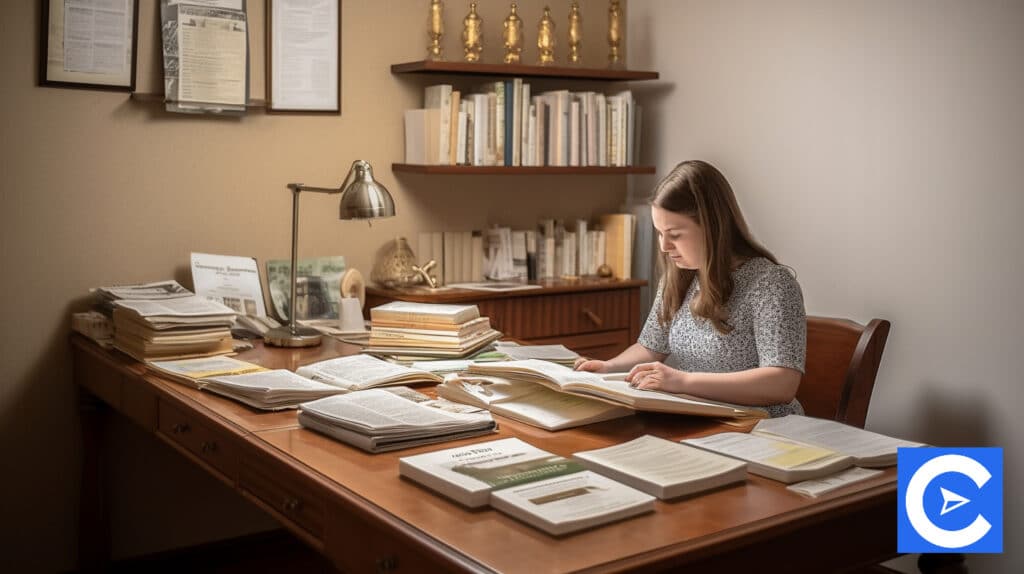 Whether you want to earn an associate degree in nursing (ADN) or a bachelor of science in nursing (BSN), you must complete some prerequisites.
They include mathematics, science, and liberal arts.
Most nursing schools demand that you take anatomy, biology, physiology, and psychology courses while in high school.
Nursing schools require applicants to have at least a "C" grade in the abovementioned courses.
They're the foundational courses that prepare you for the journey of registered nursing.
The faculties will build on your knowledge in these courses during your degree program.
You shouldn't just meet these requirements, but you must also ensure that you get the best out of them because they'll help you become a competent registered nurse.
Step 2: Earn a Degree from a Reputable Nursing School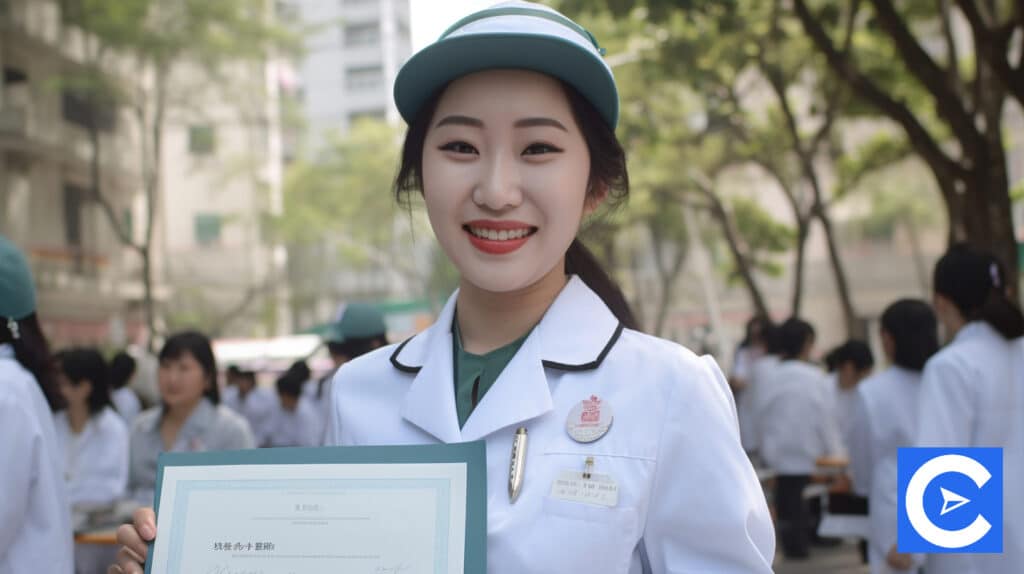 You need a nursing degree from an accredited institution to become a registered nurse.
But just before you put in for a school, check its accreditation status not to waste your time in an unaccredited institution.
Ultimately, where you intend to work and how much you want to earn will determine the nursing degree program you should enroll in.
While some states allow ADN holders to practice nursing, you need a minimum of a BSN in other states to work.
Also, many states require applicants to have a BSN before obtaining a practicing license.
Almost every individual employer asks for a minimum of a bachelor of science in nursing as a prerequisite for employment.
This means that a nursing diploma is fast becoming irrelevant these days.
So if you want to be a registered nurse, the best career path is to earn a BSN.
An ideal degree program emphasizes the clinical experience.
However, you will need about 2-4 years of education to become an RN.
An associate's degree requires a 2-year educational program, while the BSN program requires four years of education.
You can speed up your program if you have prior nursing experience.
To make you understand the specifics between Associate Degree in Nursing (ADN) and Bachelor of Science in Nursing (BSN) degrees, here's a breakdown:
ADN Degree Program Requirements
Earning an associate degree in nursing is one of the quickest and easiest ways to become an RN.
However, it limits your career prospects as most healthcare recruiters prefer healthcare professionals with a higher degree.
Healthcare professionals with an ADN can only serve as Licensed Vocational Nurses (LVNs), Certified Assistant Nurses (CNAs), and Licensed Practical Nurses (LPNs).
Registered nurses who want to work as nurse anesthetists eventually, critical care nurses, pediatric nurses, and other advanced practice nursing positions will need a BSN.
If you still prefer an associate degree as the route to becoming an RN, here are the requirements you must meet:
Admission Requirements
Nursing schools require a GED or high school certificate for this program.
You also need at least a 2.0 to 3.0 GPA to stand a chance of gaining admission.
Schools also require official transcripts, ACT or SAT scores, and personal essays for admission purposes.
Program Curriculum
Nursing students will learn quality patient care and safe delivery in this program.
The coursework covers how to deliver quality services in different care facilities.
Aspects of the program curriculum include nutrition, development, growth, aging, health system concepts, and pharmacology.
Nursing diploma programs also require a specified number of clinical hours.
Time of Completion
Your previous college credits will determine how long it will take you to complete this program.
However, it will take two years to graduate from this program if you don't have any other general education credit.
Skills to Learn
You'll learn theoretical and practical nursing skills in this entry-level program to prepare you to work in clinical settings.
You will also take classes on maternal and child nursing, multidimensional care, and nursing care for older adults, which will make you understand how to care for different populations in diverse settings.
The diploma program is an easy route, but it has its limitations, and it's a longer route to any nursing specialty.
Now that we've outlined what you need for an ADN let's look at the BSN.
BSN Program Requirements
It takes more time to earn a bachelor's degree (4 years), but it's worth the sacrifice and time.
BSN program gives broader education in critical thinking, leadership, technical understanding of medical situations, and coordination of patient care with physicians and public health professionals.
Registered nurses also need a bachelor's degree as a prerequisite for Master of Science in Nursing (MSN) and Doctor of Nursing Practice (DNP) degrees.
So, if you want to earn higher degrees and have a distinguished nursing career, earning a bachelor's degree is the right way to go.
Below are the requirements for this program:
Admission Requirements
You may enroll in a BSN program immediately after high school or upon completing your diploma program.
Schools require a 3.0 GPA, official transcripts, ACT or SAT scores, and recommendation letters.
You must meet all these requirements to show your competency for admission into this program.
Program Curriculum
You will learn how to input evidence into nursing practice and cultural awareness.
The program also teaches current issues in the nursing field, management, and leadership skills that will make you stand out.
Completion Time
It takes four years to complete a bachelor's degree for students from high school, but if you have prior college credits, it takes less.
It takes about two to three years for students with prior college credits or ADN.
Skills to Learn
You'll learn basic nursing skills and tools in public health, leadership, and research.
You'll also gain specialized knowledge in acute care nursing, psychiatric nursing, pediatric nursing, and maternity nursing.
If you want to become an exceptional nurse practitioner, nurse midwife, or neonatal specialist, earning a bachelor's degree is the best way to prepare for the journey ahead.
Requirements for Accelerated BSN Program
If you hold a bachelor's degree in another profession and are interested in nursing, you may enroll in an accelerated bachelor of science in nursing (ABSN).
The program lasts for about 12 to 18 months.
It's the most appealing route to professionals who want to abandon their careers and become registered nurses.
However, the program is highly demanding and has a rigorous admission procedure.
Admission Requirements
You must have a bachelor's degree from an accredited institution and graduate with a minimum of 3.0 GPA.
You're also to take all prerequisite courses and have a minimum of "C" in them.
You will include your resume, letters of recommendation, and personal essays in the application.
Program Curriculum
Courses in this program cover research methods, interventions, and assessments.
It also bothers on leadership, management, and healthcare ethics.
The course also includes clinical and lab rotations that allow students to gain a practical understanding of theoretical nursing concepts.
Completion Time
It takes 12 to 18 months of full-time studies to earn an ABSN degree.
You can fast-track the program if you have a nursing diploma or transferable college credits.
Skills to Learn
You will learn to use healthcare information technologies, offer superb patient care, improve patient outcomes, and integrate evidence into nursing practice.
Step 3: Sit for the NCLEX-RN Exam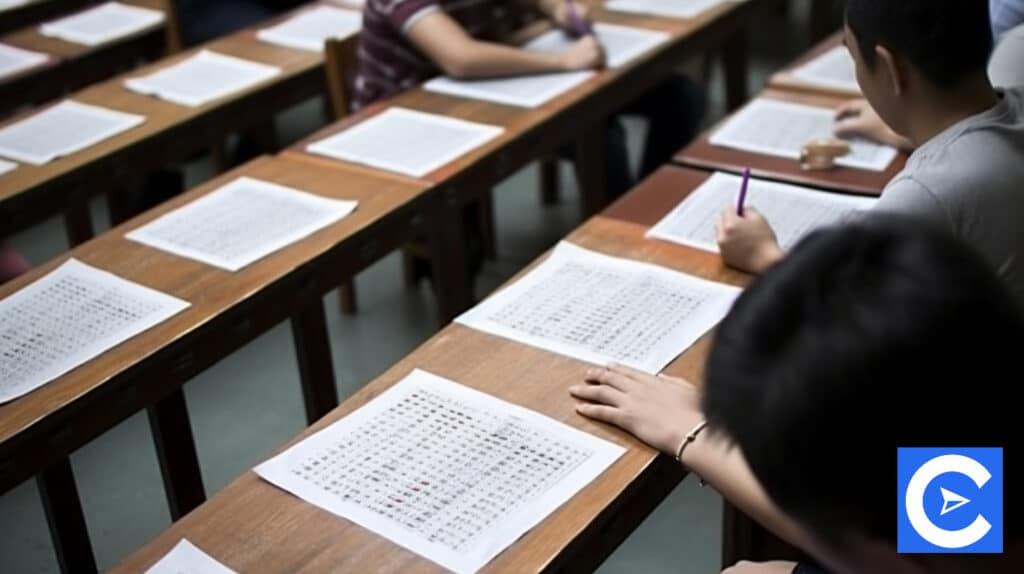 Upon completing your degree program, you will register for the National Council Licensure Examination for Registered Nurses (NCLEX-RN).
The essence of the examination is to test your ability in some significant areas to ensure you're ready for the challenges of the nursing profession.
You must pass the examination to get a state nursing license for the practice.
If you depend on financial aid for your nursing education, try to pass the examination on the first attempt.
Failure will result in 45 day waiting period before you can re-attempt it.
Before you enroll in a nursing program, it is essential to determine the NCLEX-RN pass rate.
You can assess the information from the state boards or individual institutions' websites.
It's not advisable to ply your trade with an institution without resources to prepare students for the licensure examination.
Various schools employ different strategies to contribute to their student's success.
How to Pass the NCLEX-RN
After completing your RN program, make adequate preparations for the certification examination to pass it at once.
Below are some tested tips to make you perform excellently in the examination:
Tip 1: Familiarize Yourself with the Examination Format
You should learn the NCLEX format during your RN program.
The Council uses computerized adaptive testing (CAT) format.
In other words, there are no two identical examinations.
The computer algorithm produces every new question based on your performance in the previous one during the exam.
The NCLEX has a comprehensive test bank with questions covering every aspect of the curriculum.
The questions also come in different styles.
The NCLEX Grading System
There are between 75 and 265 questions in the test.
You pass the test when you correctly answer enough questions to earn more than 95% confidence.
But a candidate fails when they cannot meet the 95% pass mark.
Let's explain it further like this: there's a horizontal line we'll label "pass line."
Anything below it is a failure, while anything above it is a success.
You'll begin at the line's starting point with the first question.
You'll move upward with every question you attempt correctly and a downward notch with every wrong question.
After trying a question rightly, the computer will give you a more complicated question.
It will move on progressively in this pattern to test your peak knowledge.
You must rise beyond the pass line to demonstrate your competency with marginal doubt.
The test ends once the computer has determined your success rate.
You'll attempt a minimum of 75 questions and a maximum of 265 questions.
The maximum test time is 6 hours.
Tip 2: Don't Indulge in Self-Evaluation
It's needless to indulge in self-evaluation during the test.
Don't assume that you've passed the exam because you correctly attempted a few 'easy' questions.
Focus on every question at hand and attempt it well.
You'll perform well when you attach the same level of importance to every question.
However, you may elongate your RN license journey if you keep evaluating yourself during the exam.
Instead of focusing on giving your best, it will derail you into self-criticism.
The test is about endurance; prepare mentally for the six hours.
Tip 3: Effectively Manage Test Stress
Nursing jobs are synonymous with stress.
If you're not a good stress manager, you cannot be a successful registered nurse.
The NCLEX is an excellent way to test your stress management skills.
There are different ways of managing stress.
Test anxiety is natural, but you made it through your RN program.
Use the system that worked for you in the past to deal with test anxiety.
Even those without test anxiety usually feel nervous while preparing for the NCLEX because of its importance.
Here are simple ways to minimize stress:
Prepare well for the examination, but don't make studying your life.
Learn how to keep balance in the weeks before exams to stay fit.
Involve in regular physical exercises, sleep well, and have fun.
It's an excellent way to allay fears and keep a balanced mind.
Don't cram information a day into the test.
Instead, calm your mind the morning of the examination and focus on something that will keep your mind at rest.
For instance, you may choose to listen to a piece of excellent music, go on a run, cook a delicious breakfast, or do whatever works for you!
The best way to minimize anxiety is to study well.
If you feel prepared and confident, the exam won't appear scary.
After all, you did numerous exams during your nursing program and excelled.
Tip 4: Craft a Study Style for Yourself
Everyone has their study style, and you should have known yours by now.
If you don't have a self-tailored studying plan that works for you, it's time to create one.
For instance, if you assimilate concepts easily with visuals, you may consider drawing out sketches of cardiac chambers or color-coded medication classes.
If you're an auditory-inclined learner, listen to numerous podcasts and YouTube lectures on NCLEX online.
Form a study group to discuss topics together if you learn well through group discussions.
Many students benefit from using mnemonic tools to study seemingly tricky concepts.
You might not do well in the exam if all you do is reread, copy, and rewrite old notes.
Learn concepts holistically; connect the dots and understand the relationships between topics.
Relate what you read to the clinical experiences during your nursing program.
Tip 5: Draft a Study Plan
The test deserves thorough preparation, and you should commit yourself to it if you desire real success.
Be more systemic and organized with the studies to get good results.
You may approach it with plans like these:
Set apart days to study
Map out days of the week dedicated to exploring NCLEX concepts, off days, and when you familiarize yourself with practice questions.
Set goals for each study session
Be intentional about what you want to learn in each session; perhaps master a given amount of concepts or do several practice questions.
Tip 6: Don't Draw from Past Work Experiences
Those with experience working in care facilities such as LPNs or CNAs might not do well in this examination because such experiences cloud their ability to attempt questions properly.
There are differences between clinical skills in real-life healthcare and observation from textbooks.
So, if you've worked as an LPN and want to answer questions solely on your experiences, you're most likely heading for failure.
The NCLEX is centered on evidence-based, proven, and research-based practice.
Even if your previous workplace does something different that is just as correct or safe, don't assume it applies to NCLEX.
It's safe and advisable to answer NCLEX questions if you don't have real-life nursing experience.
Tip 7: Fine-Tune Your Test-Taking Skills
The NCLEX entails understanding the test format and the correct answers.
Use test-taking methods to remove wrong choices.
Always put patient safety first and avoid "extreme" answers like NONE and ALL (except when confident).
If you don't know the concept behind a question, use deductive reasoning to attempt such questions.
If every other strategy fails, use your intuition!
Tip 8: Invest in Test Prep Materials
It's a worthwhile adventure to enroll in a classroom review course or buy practice exam books.
Some good resources are UWorld and Kaplan.
Most exam resource outlets produce excellent results-oriented guides to prepare you for the NCLEX.
Carefully read reviews to know the best guidebook for you.
Tip 9: Don't Stop at the Practice Questions
One of the best ways to prepare for the NCLEX is through practice exams, but that is only half of the process!
It is also essential to research questions you attempted wrongly.
Practice question banks explain why each answer choice is either correct or otherwise.
They also outline the content category the answer belongs to.
Furthermore, note down the topics you want to revisit to make them the focus of your next study session.
Most importantly, consistently practice and take mock examinations to familiarize yourself with the exam structure.
Tip 10: Prepare for the D-Day
Don't deny yourself good sleep weeks leading to the exam not to suffer from fatigue or stress.
Bring snacks to the venue and keep them handy if you want to refresh yourself during the test.
Arrive and ensure you don't leave any vital documents at home.
Set the alarm at a reasonable time and put gas in your vehicle a day before the exam.
Schedule the exam time to your most preferred time.
If you prefer taking tests in the evening, schedule an evening test.
Tip 11: Never Lose Faith in Your Test
Believe in yourself, no matter what.
You passed all your exams during your RN program, and you're to reciprocate the doggedness here.
If you don't lose faith in yourself, you'll do well in the exam!
Step 4: Obtain State Licensure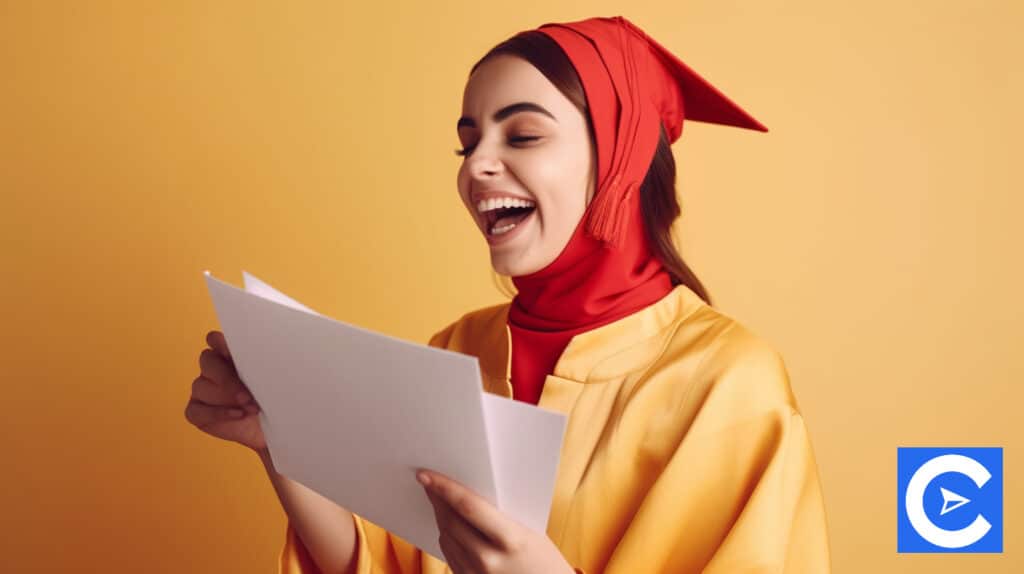 After passing the certification examination, you'll apply for a nursing license in your preferred state of practice.
If you want to practice in multiple states or live in a border area, you'll need to apply for a license in each state.
However, some states honor the licenses of other jurisdictions.
Find out the requirements for each state before you assume that you know.
Every state has its unique requirements.
The state boards are the best places to find out about the requirements in every jurisdiction.
Step 5: Go for Advanced Training (Voluntary)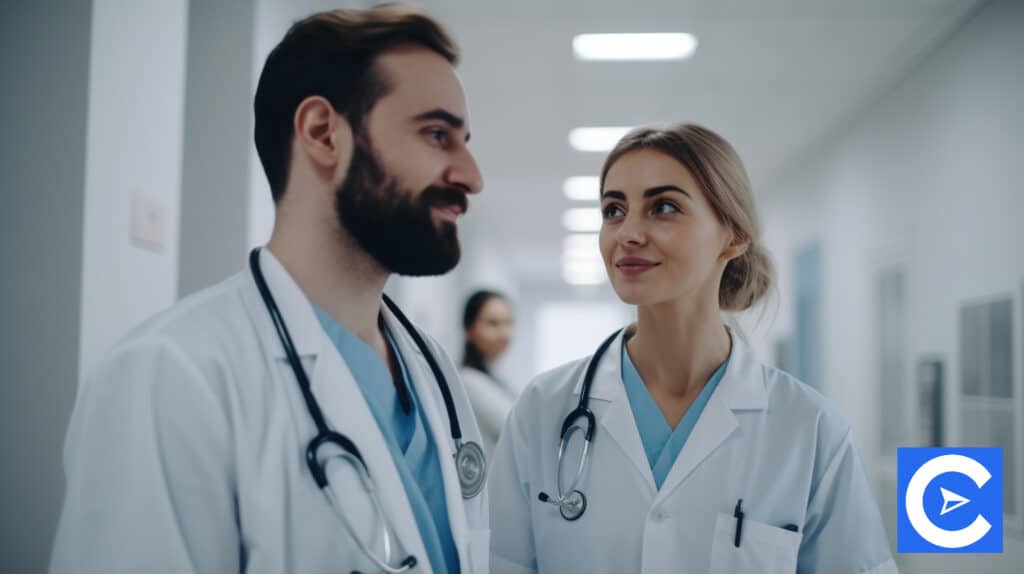 You officially become a registered nurse after obtaining your state license.
However, that doesn't signal the end of your journey.
There are different ways and opportunities to advance your career goals.
Nursing education doesn't have an end.
For instance, you may decide to earn a certification that shows your ability in a given nursing specialty.
Some fields you can earn certifications in include neonatal, oncology, pediatrics, and gerontology.
Earning these certifications makes you more attractive to prospective employers.
In addition, it will also increase your salary.
Generally, RNs with certifications earn higher salaries and other allowances.
RNs may also earn an advanced degree to become clinical nurse leaders or advanced nurse practitioners.
You need to earn an MSN or DNP to achieve these career goals.
Having an MSN means you have international recognition and have distinguished yourself from the crowd.
Job Outlook for Registered Nurses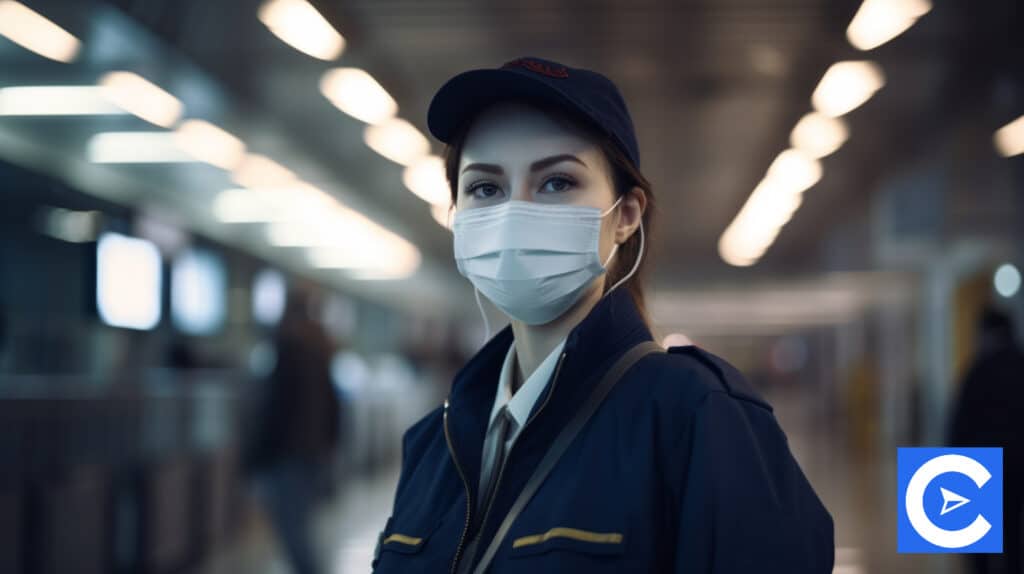 Registered nursing is one of the most lucrative nursing jobs, with millions of people already working.
The U.S. Bureau of Labor Statistics (BLS) has projected a 9% job growth from 2020 to 2030.
Regarding the BLS report, there would be an average of 195,000 openings for RNs yearly.
The BLS states that registered nurses make an average of $36.22 hourly and $75,330 annually.
If you're looking for the right environment to grow, the RN program is the right way to go!
We understand that you would have been eager to learn how to apply for and get your first RN job.
Getting Your First RN Job after Your RN Program
Here are simple tips you can follow to secure your first job after earning your license:
But, first, keep yourself updated on the nursing job market.
Be interested in everything going on in the job market to know when the best opportunity comes your way to apply for jobs.
Also, network with colleagues you know from school.
Networking with the right persons can ease your job search efforts.
Perhaps, there are openings in the care facilities where they work, and they will recommend you.
You can also speak with your past lecturers.
They usually have opportunities, and speaking with them will bring you into their remembrance.
They'll also write letters of recommendation for you, which will bolster your chances of securing the job.
Join online chat rooms with other fresh RN graduates.
People usually post job opportunities in chat rooms.
Ultimately, ensure you apply for jobs that most appeal to you; don't be too desperate.
It's not worth it when you end up in the wrong environment at your first job.
Such a traumatic experience may deny you a fulfilling career.
Conclusion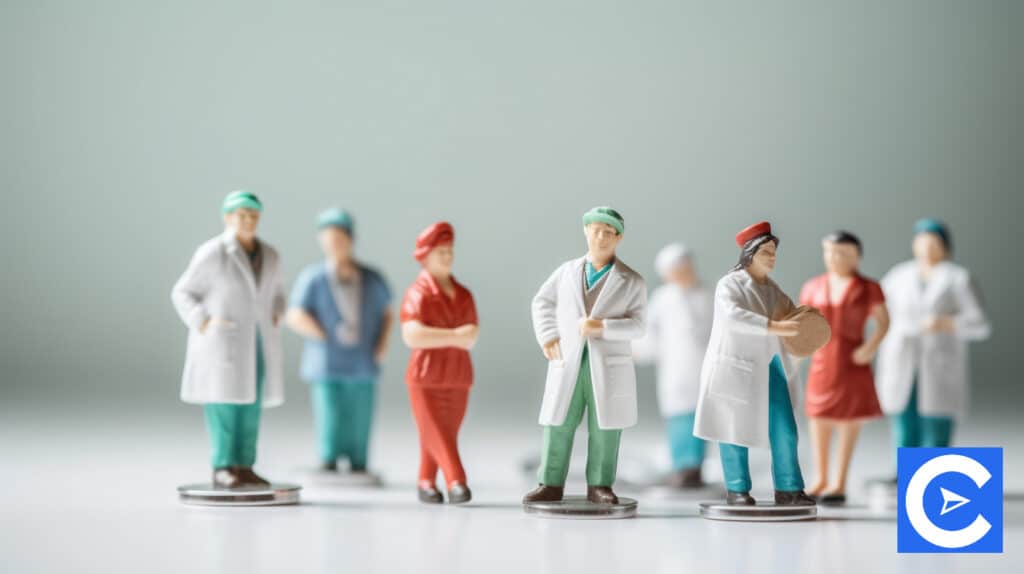 This article comprehensively explains how to become a registered nurse.
The importance of this article cannot be overemphasized because it's at the center of nursing.
Being an RN gives you the flexibility to apply to different nursing jobs.
If you want to earn high, becoming a registered nurse is the best way.
It's also the foundation for those who want to become nurse practitioners.
Don't be afraid to take the first step; once you meet the educational requirements, take other decisive steps to realize your dream!
FAQs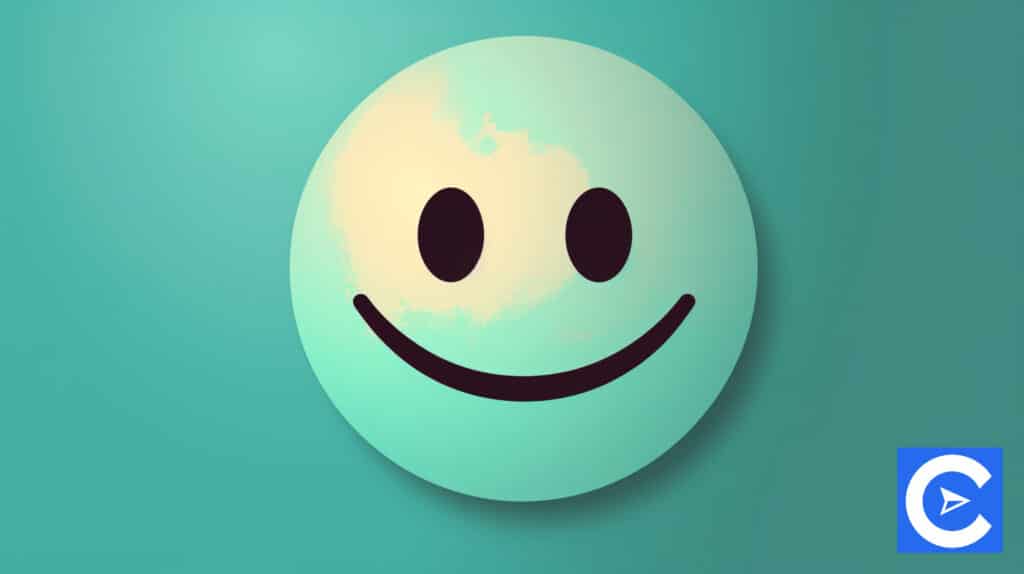 How long does it take to become an RN?
It takes between 24 to 36 months, depending on your experience and the educational program you enroll in. Nursing students spend between 2 to 3 years in college, while you need 4 years for degree programs. This answer also answers the typical question: "How long is RN school?"
Can you become an RN in 2 years?
Yes, you can! However, it's only possible through the BSN accelerated program.
How hard is it to become an RN?
It isn't hard to become a registered nurse if you're ready to do the hard work. It takes 2 to 4 years to complete a nursing education. You can also become a licensed registered nurse a few months after your nurse training.
How much does it cost to become an RN?
There is no fixed cost for nursing school programs or degrees. The average cost of becoming an RN from a public school can start from $6000, while a BSN degree can be from $10000 in public schools.
What education is needed to become a registered nurse?
If you want to be a practical or vocational nurse, you need 12 months of schooling. If you want to be a registered nurse, you need 2 to 4 years of education. Apart from the general education, you also need to obtain the NCLEX-RN license.
References