Hello and welcome to another educational piece on the Registered Nurse to Bachelor of Science in Nursing Conversion Programs.
At the end of this article, you will have learned about the various RN to BSN programs available, the admission requirements, costs, duration, determining the best program options, and more.
This article discusses the following and more:
RN to BSN programs – An Overview
Why RN to BSN Program?
Benefits of RN to BSN programs
Fast Track RN-to-BSN Programs
Program Duration and Costs
So, let's continue!
RN to BSN programs – An Overview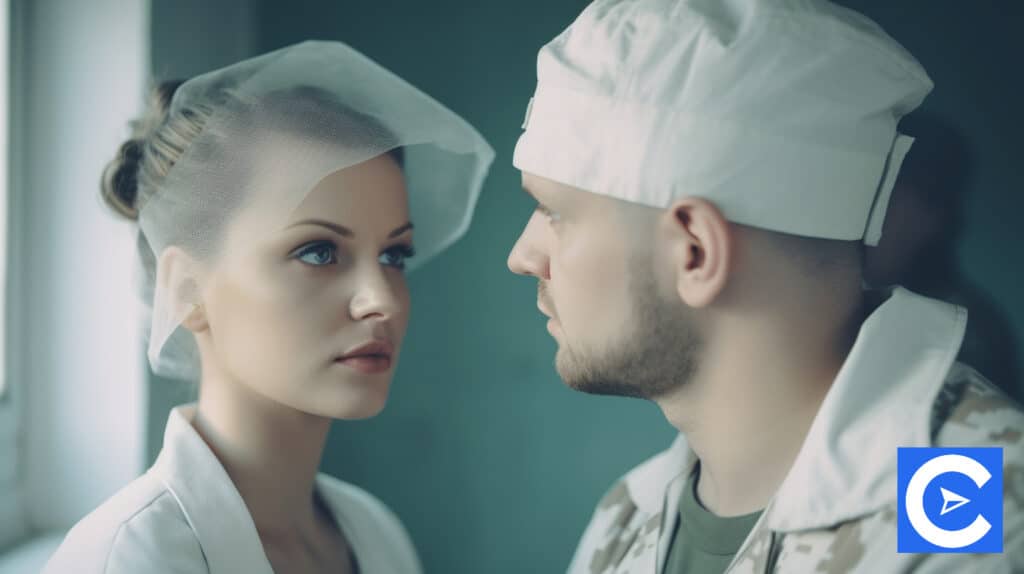 Suppose you want to enhance your nursing profession.
In that case, you should consider obtaining your Bachelor of Science in Nursing (BSN), whether you're wrapping off your nursing education and preparing to take the National Council Licensure Examination for Registered Nurses (NCLEX-RN) or you've been an RN for a while.
An RN-to-BSN program often called a bridge program, is an academic program for RNs that can assist in completing their degree more quickly.
The main goal is to obtain a BSN as rapidly as possible by taking advantage of a flexible and accessible program.
Registered Nurses who want to finish with a BSN as quickly as possible are looking for an online fast-track RN to BSN program.
This program option helps Nurses who live in places without nearby universities or who lack the flexibility to attend a brick-and-mortar program benefit from distance education.
Why RN to BSN Program?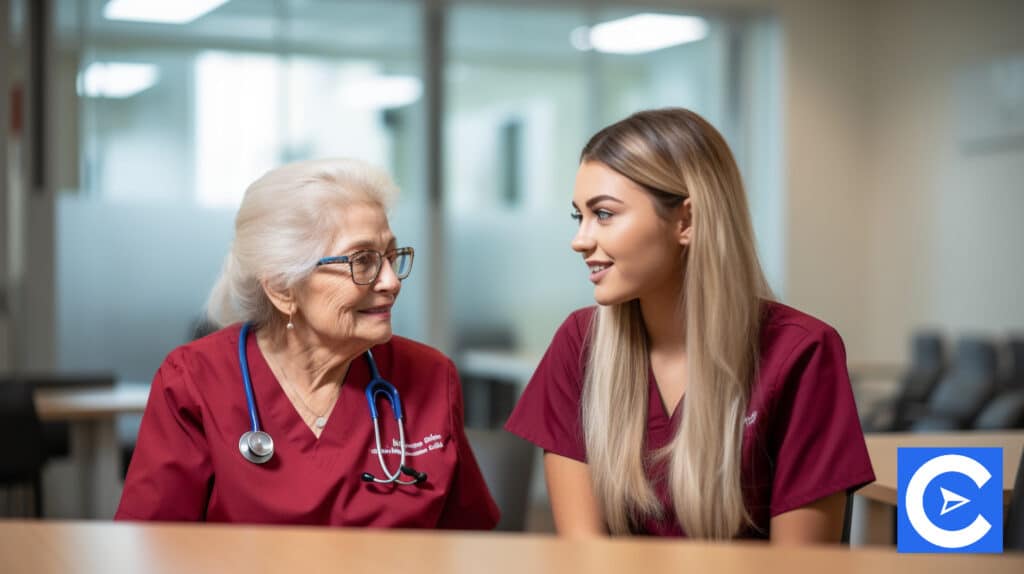 The creation of the RN-to-BSN program was a response to increased corporate demand for highly educated Nurses.
ADNs were the standard for many years, but the BSN is becoming more common—and occasionally compulsory.
The RN-to-BSN curriculum considers RNs' previous education and is a "bridge" program.
As a result, students should better understand patient care and improve analytical and clinical reasoning skills by the end of the program.
While many Nurses excel in their careers with an ADN or Nursing Diploma, going to school to acquire a BSN can help you advance your career and provide more options.
For example, SBU's Springfield campus's RN to BSN degree completion program is designed for working nurses.
It allows you to pursue a baccalaureate degree while furthering your skills as a professional Nurse.
The AACN reports that there were 777 RN-to-BSN programs across the US in 2019.
Although each school has its criteria, most programs run between one and two years.
In addition, you may be able to select between a part-time and full-time schedule depending on the program.
Because students participating in a bridge program have on-the-job experience (having already developed a nursing practice), the courses will build on what they already know.
So, rather than repeating a few courses, you'll focus on more advanced and challenging topics.
Benefits of RN to BSN programs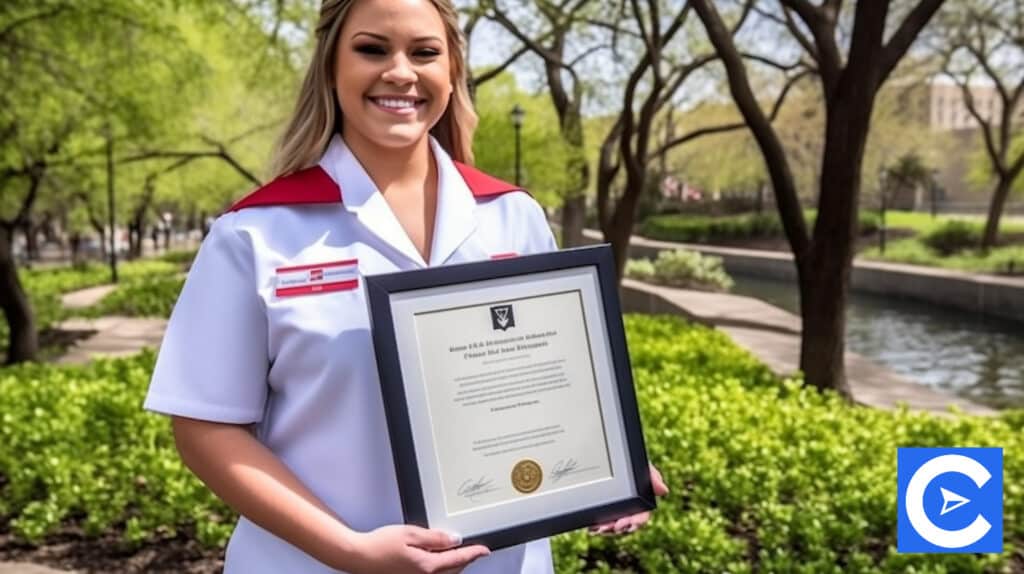 Jumpstart your career: Depending on the state in which you practice, you may need to earn your BSN degree.
Not only will the states push you, but you may also experience pressure from institutions where you presently work or may work in the future.
Many employers will only recruit nurses who have earned a bachelor's degree.
You will not need to retake your state exams: One of the biggest advantages of RN-to-BSN programs is that you won't have to retake your state boards.
You've already passed your state boards and obtained your nursing license, so there's no need to add to your stress by studying for this crucial exam.
Flexible Online Classroom option: If the notion of sitting in a classroom for hours on end makes you tense, the good news is that you will be able to finish your schoolwork online.
Many RN-to-BSN programs provide students the option of studying entirely online.
It is fantastic news for anyone who believes they won't be able to find flexibility in an RN-to-BSN program.
More career opportunities: Earning your BSN will allow you to access new job options.
You'll be able to apply for employment that requires a bachelor's degree in nursing, such as a Charge Nurse. 
Consider the possibility of managing an inpatient hospital unit.
Faster Career Progression: One of the benefits of an RN-to-BSN degree program is that it allows you to advance your profession.
You may now be eligible for a leadership role if you meet the requirements.
You'll also have a better chance of getting promoted.
It will frequently not only elevate your prestige within the organization where you work but will also raise your income.
More comprehensive knowledge base: You are prepared for the tasks associated with being a nurse if you have an associate's degree or a diploma.
Bachelor's-level prepared nurses, according to the American Association of Colleges of Nursing (AACN), learn competencies beyond fundamental nursing skills.
As a bachelor's prepared nurse, you'll learn case management, critical thinking, health promotion, and leadership.
You'll have the knowledge and clinical experience to take your nursing career in various satisfying ways once you've completed your Bachelor of Science Nursing degree program.
Better Patient care outcomes: Another benefit of RN-to-BSN degree programs is that nurses with a BSN have been demonstrated to have patients with lower morbidity and mortality rates.
According to numerous studies, patients treated by a BSN have better results than those cared for by a nurse with an associate degree or diploma.
Pressure ulcers, a reduced incidence of postoperative deep vein thrombosis, a lower incidence of hospital-acquired infections, and a lower incidence of post-surgical mortality were among the areas where these patients had improved outcomes.
A step closer to an advanced nursing degree: If you want to pursue a master's degree in nursing, you must first complete a bachelor's degree in nursing.
It is the first step toward furthering your nursing education.
As a result, earning your RN-to-BSN degree will put you on the path to a more advanced nursing job.
Increased Personal Satisfaction: Achieving a goal like acquiring a BSN degree is a fantastic achievement to boost your satisfaction.
You now have the information and abilities that a bachelor's degree-prepared nurse should have.
Consider how many people attempt to acquire this degree but ultimately fail.
Fast Track RN-to-BSN Programs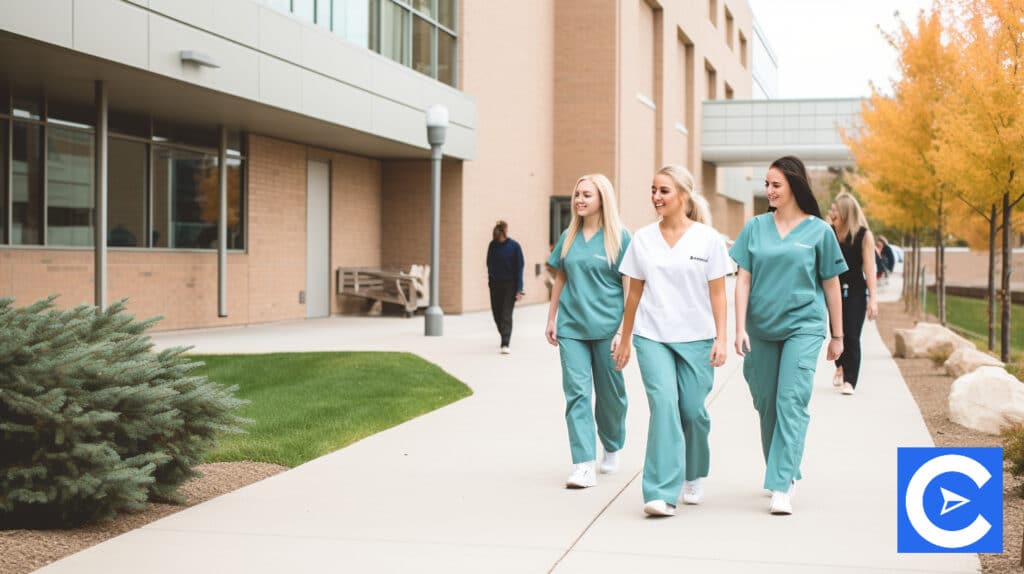 The main goal is to obtain a BSN as rapidly as possible by taking advantage of a flexible and accessible program.
Registered Nurses who want to finish with a BSN as quickly as feasible are looking for an online fast-track RN to BSN program.
For example, the program at the University of Texas-Arlington takes nine months to complete if you begin in January and can be completed in ten months if you begin in any other month.
RN-to-BSN Program Coursework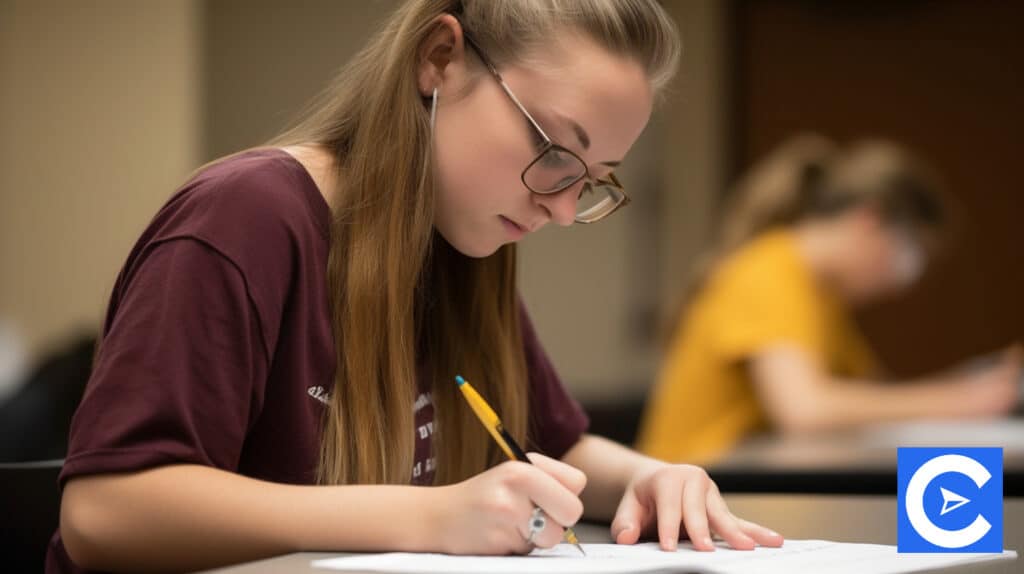 The following courses are typically required for fast track RN to BSN online programs:
Health assessment: Emphasis on interviewing clients for a health history, doing a head-to-toe physical examination, and identifying risk factors for health conditions using critical thinking abilities.
In addition, the class distinguishes between normal and pathological findings.
Pathophysiology: The scientific study of diseases that cause, result from, or are linked to a medical condition or injury.
Nursing ethics: Examining the standards, principles, and morals of spirituality and nursing care to guarantee that nurses carry out their responsibilities responsibly and ethically.
Nursing research: contributes to the advancement of the nursing profession by providing evidence-based treatment.
To do analysis, many nursing specialists use Research Nurses.
Nursing statistics: encourages students to summarize data, comprehend statistical methodologies, enhance computing abilities, and gain confidence when dealing with data and statistics.
Community health nursing: Nurses who work in healthcare settings other than hospitals frequently opt to do so.
Working with vulnerable clients, health wellness and promotion, and client education are all part of this form of nursing.
Public health nursing: Promotes wellness and helps people avoid sickness.
In addition, they educate vulnerable individuals and groups on living healthy lifestyles and avoiding disease.
Professional clinical practicum: The BSN nursing practicum allows students to broaden their knowledge, learn about new specialist areas, and apply theory learned in the BSN curriculum to the requirements of nursing clients.
Program Prerequisites
Because all schools of nursing are slightly different, all students must take the following fundamental courses:
Anatomy and Physiology with a lab component
Biology with a lab component
Microbiology with a lab component
Human Genetics
Statistics
Abnormal Psychology
Nutrition
Pathophysiology
Pharmacology
Professional Ethics
Introduction to Research Methods and Designs
Program Duration and Costs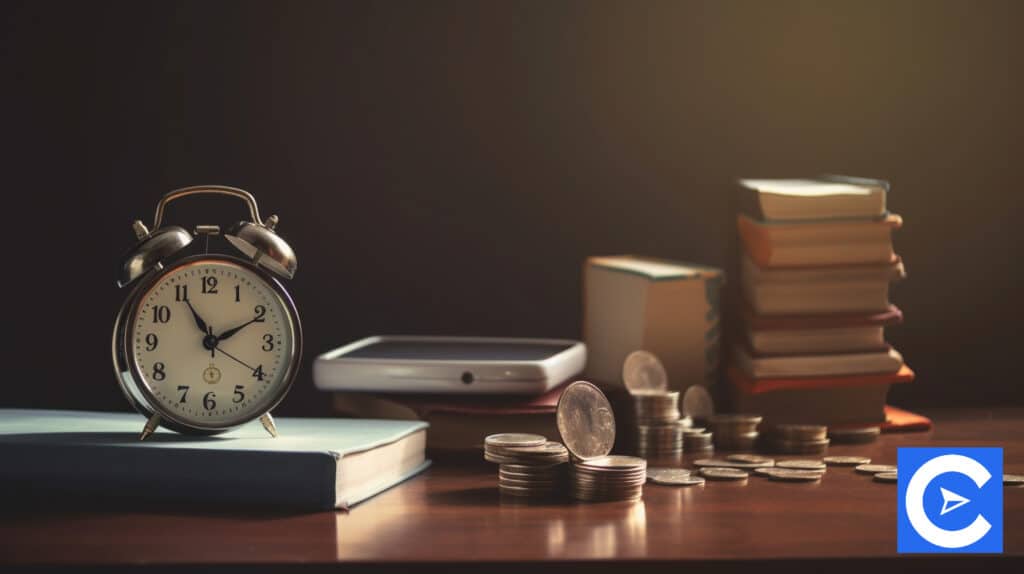 The quickest online RN to BSN programs range from $3500 to $20,000 over nine months.
Before fees or requirements, the online BSN completion program at the University of Texas-Arlington costs around $8,995.
Some schools charge much more for out-of-state students.
For example, residents of Appalachian State University pay $163 per credit hour, while out-of-state students pay $663.
Ohio State University is a nationally recognized institution that costs $16,200 for full-time students and $16,490 for part-time students.
That is not, however, the most costly school in Ohio.
For in-state students who may transfer most credits and study full-time for nine months, the online accelerated RN-to-BSN program at the University of Cincinnati in Ohio costs $19,221.
Full-time attendance costs $19,761 for out-of-state students.
Financial Aid For RN-to-BSN Programs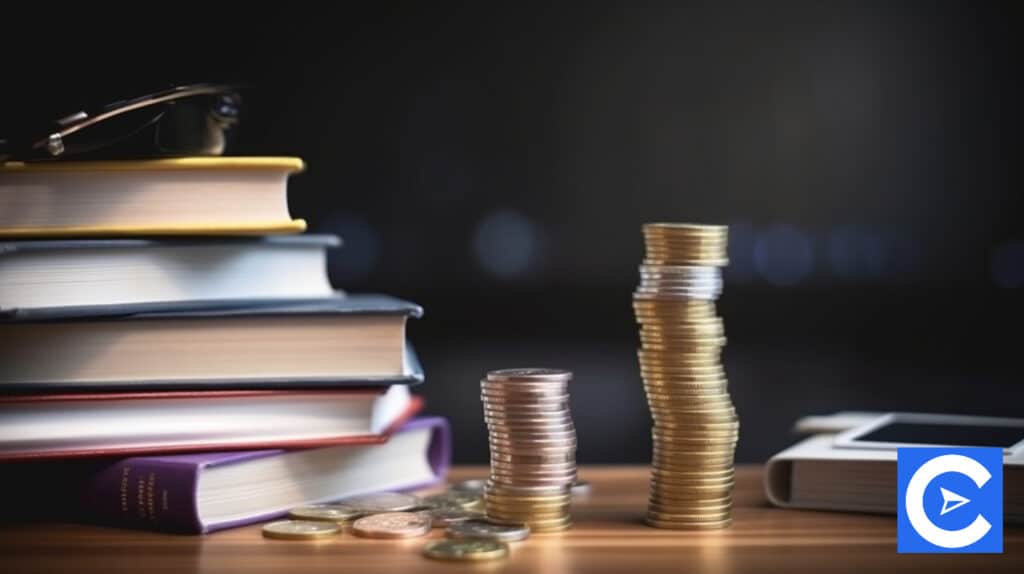 A Bachelor's Degree in Nursing is not inexpensive.
It does, however, boost your chances of advancement in your work.
Fast-track Online RN to BSN programs can help you save money, including reducing commute costs.
In addition, nursing students can pay for the program in various ways:
Scholarships: Thousands of dollars in scholarship money are available for general nursing, merit-based, income-dependent, and needs-based programs, as well as specialty RN to BSN programs.
Private financial institutions offer additional student loans.
Many nursing students never apply for a single scholarship; don't let that money go to waste.
However, the eligibility requirements require a high credit score and a high annual income.
Tuition Benefits from Hospitals: Fortunately, many hospitals provide tuition benefits to nurses.
Some health systems will cover the cost of a full-time nurse's BSN degree if they maintain a certain grade point average (GPA) and enroll in specific programs.
Federal Student Aid: The Free Application for Federal Student Aid (FAFSA) allows students to apply for financial aid from the government through grants, loans, and other forms of assistance.
Top Fast Track Programs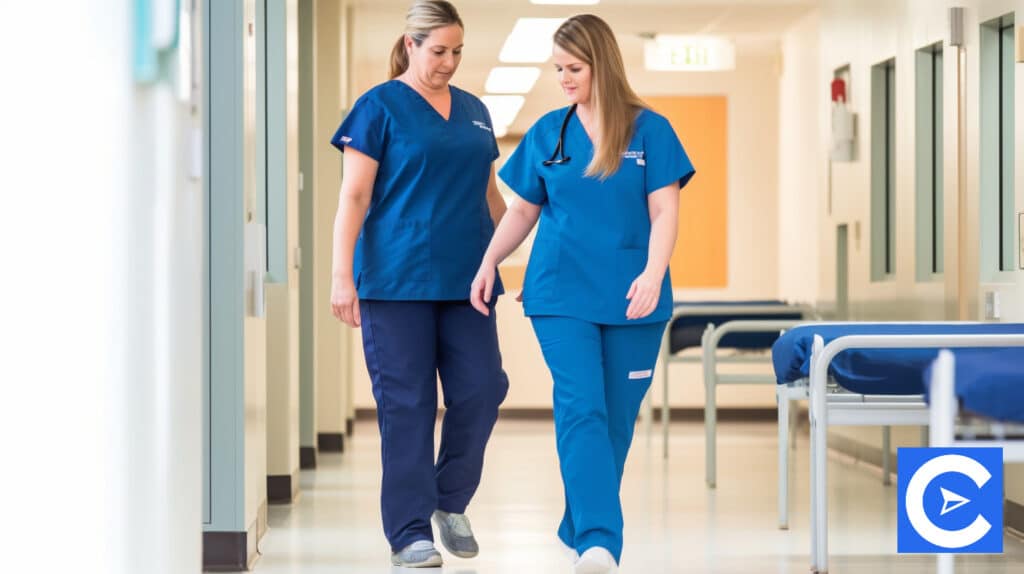 Online RN-to-BSN programs allow Registered Nurses to work full-time while earning their bachelor's degrees and maintaining contact with their peers and teachers.
While numerous RN to BSN programs are available, these online fast-track RN-to-BSN programs are the best and most efficient for BSN students.
| School | Duration |
| --- | --- |
| University of Texas Arlington – Arlington, TX | 9 Months |
| Appalachian State University – Boone, NC | 12 Months |
| Cleveland State University – Cleveland, OH | 12 Months |
| Ohio State University – Columbus, OH | 12 Months |
| American Sentinel University – Denver, CO | 8 Months |
| University of Wyoming – Laramie, WY | 12 Months |
| Capella University – Minneapolis, MN | 9 Months |
| University Of North Carolina Wilmington – Wilmington, NC | 12 Months |
| University of Arkansas – Fayetteville, AK | 12 Months |
| Baptist Memorial College of Health Sciences – Memphis, TN | 12 Months |
| Georgia Southern University – Statesboro, GA | 12 Months |
| The University of Louisiana At Lafayette – Lafayette, LA | 12 Months |
| University of Cincinnati – Cincinnati, OH | 9 Months |
Conclusion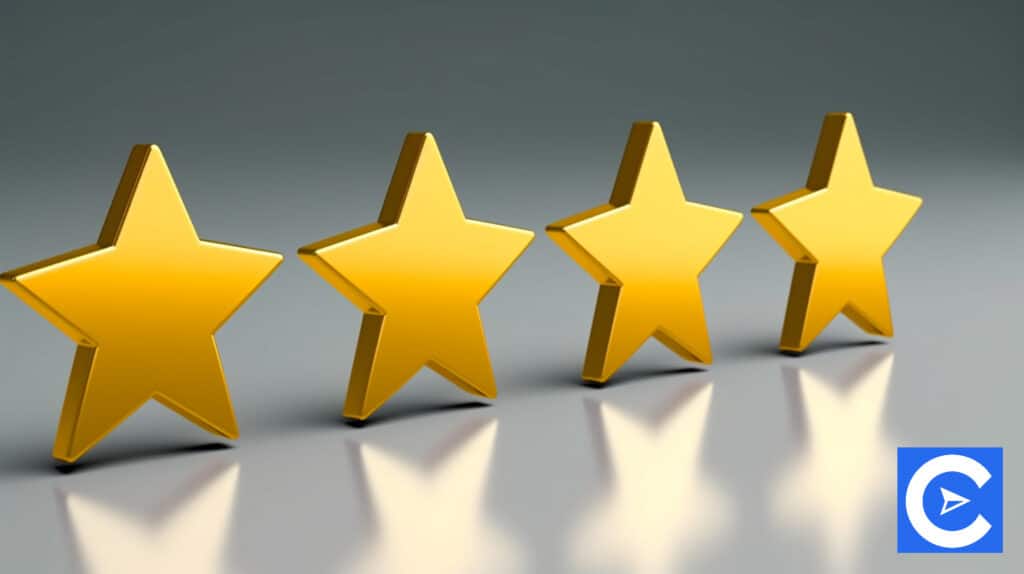 Choosing to pursue an RN-to-BSN degree is a personal choice that you must make for yourself.
However, regardless of how you slice it, it will impact your current and future life position.
There are over 600 alternatives for online RN to BSN programs to choose from.
While some nursing programs are superior to others, the greatest nursing program is the one that best suits your needs.
When looking for an RN to BSN program, search for one accredited by an independent accreditation institution acknowledged by the US Department of Education, such as the Accreditation Commission for Education in Nursing.
In addition, the program should meet the standards set by the Commission on Collegiate Nursing Education (CCNE).
The RN to BSN program is accredited to ensure that it fulfills the highest educational requirements.
FAQs
What is the fastest RN to BSN program?
The quickest online conversion programs for RN to BSN take eight to nine months to complete. However, this only applies to year-round programs. American Sentinel University offers monthly start dates and can be completed in as little as forty weeks if you're ready to start. 
What classes are required for the RN to BSN program?
Registered Nurses in an RN-BSN program have already completed many basic nursing courses, allowing them to focus on higher-level courses such as Informatics in Nursing. In addition, evidence-based practice, Healthcare Innovations, Nursing Management and Leadership, Nursing Ethics, and Community Health. Also, a Capstone Course to demonstrate knowledge and creative thinking.
Can a graduate of the RN-to-BSN program get into a Nurse Practitioner program?
RNs with a Bachelor's degree in Nursing can continue their education and work as Nurse Practitioners or Nurse Anesthetists by enrolling in an MSN program. You can enroll in a traditional campus or online Nurse Practitioner school if you have a bachelor's degree in nursing (BSN).
Is there a pay increase from RN to BSN?
Due to greater job responsibilities, BSN-educated Nurses have larger income potential. As a result, Registered Nurses with bachelor's degrees are in higher demand than associate's degree holders. In addition, Nurses must receive a bachelor's degree within 10 years after their original licensure to keep their license in many states.
Why is it Crucial to Choose an Accredited and Credentialed Program?
The goal of accreditation is to ensure that all nursing programs adhere to the same set of standards, guaranteeing that the programs have a consistent look and feel. In addition, the certification process increases the quality of Nursing Education, ensuring the curriculum is current with contemporary nursing and healthcare.
Is the RN to BSN an undergraduate program?
The Bachelor of Science in Nursing-BSN is an undergraduate degree for Registered Nurses (RNs) covering research, patient care technology, health promotion, safety, and quality in the healthcare system. As a result, the RN-to-BSN bridging program is an undergraduate curriculum designed for working licensed Registered Nurses to obtain their bachelor's degrees.
References