Hi everyone!
Welcome to our well-researched and interactive Charge Nurse article.
After carefully reading our complete and detailed article, you will be more knowledgeable about Charge Nurses' policies, their work, and their importance.
In particular, we will focus our attention on:
What is a Charge nurse?
Job description of Charge nurses
Educational requirements of Charge nurses
Salary Outlook of Charge nurses
Let's get started!
What Is a Charge Nurse?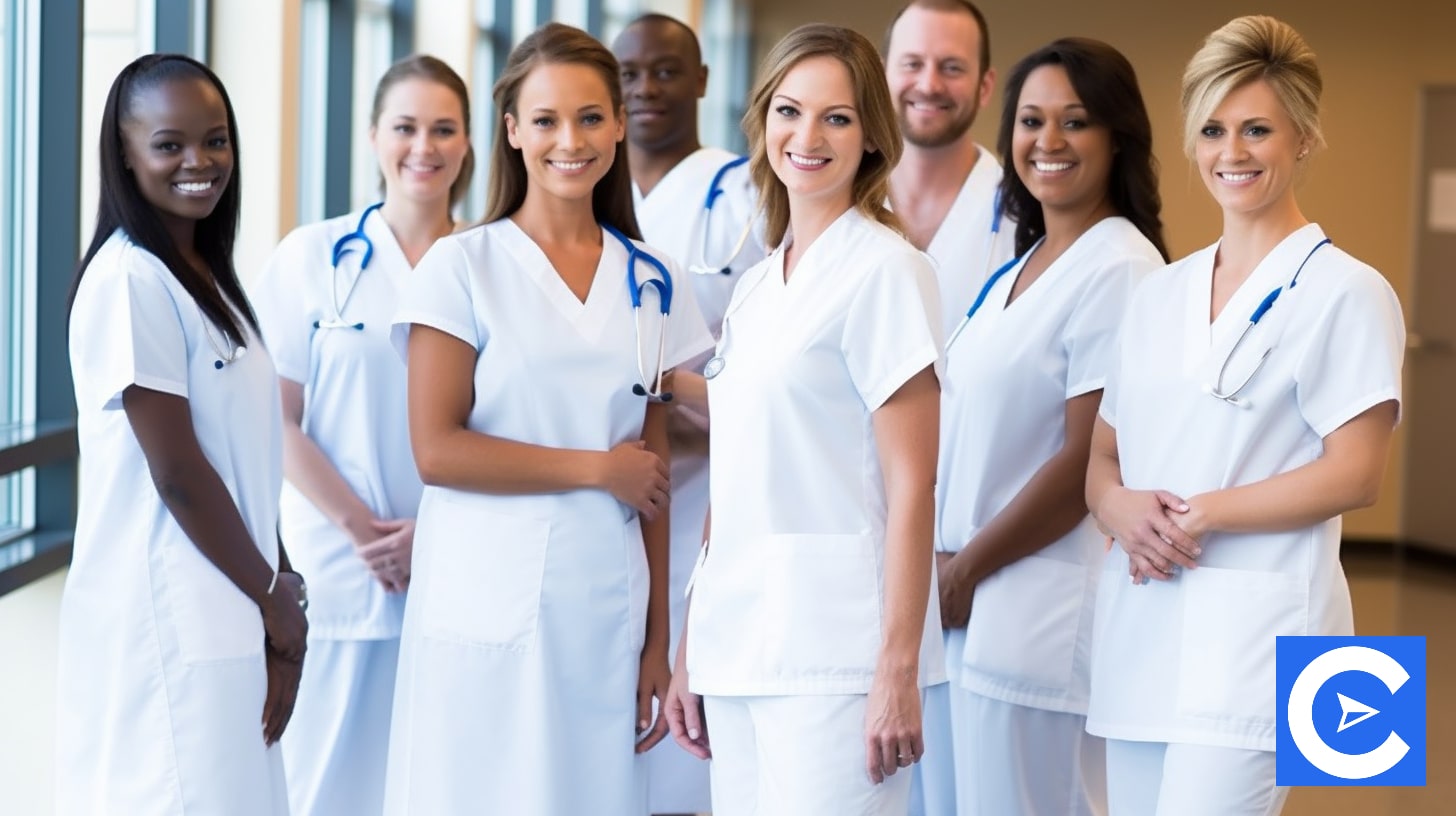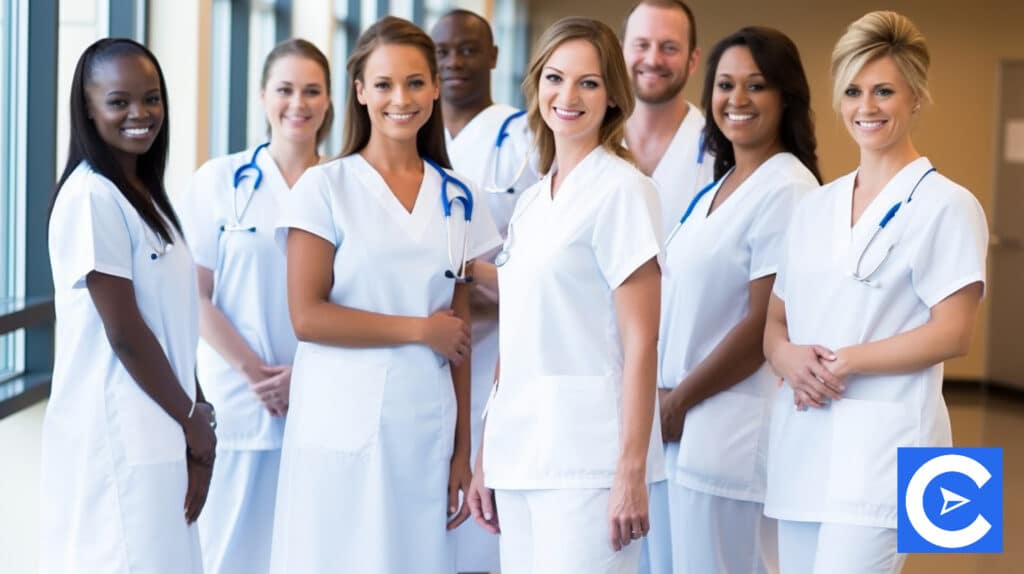 Charge Nurses run the show.
Every medical facility requires on-the-ground leadership to guarantee that every shift goes well, that the ward is suitably staffed, that patients receive the best possible care, and that all duties are performed.
That is where Charge Nurses come into play.
Charge Nurses, also recognized as Nursing Sisters, are responsible for overseeing a specific ward or department and ensuring that the work environment is structured and efficient.
Charge Nurses are essentially the leaders of their respective departments.
Charge RNs manage the nursing staff on their ward.
They will frequently arrange work schedules, keep track of admissions and discharges, and distribute responsibilities.
Their job also entails ensuring that their ward is properly stocked with drugs, equipment, and supplies.
You've probably witnessed the impact that a fantastic Charge Nurse can have on a shift.
They are the ones that keep the unit running smoothly, anticipate crises or difficulties, lobby for clinical nursing staff members, and have enough resources.
They can de-escalate or calm a patient or family member, guide you through crucial care times, and frequently step in to aid before asking.
Hopefully, they'll always remember to check in, even if it's with a smile on their face.
The Charge Nurse position also necessitates acting as a liaison between nurses and hospital administrations, upper management, and other Nurse Leaders.
The Charge RN ensures that the nurses' voices are heard by management.
The hospital's regulations and policies are respected and strictly followed by the workforce by acting as a liaison between all parties involved in healthcare services.
Job Description of a Charge Nurse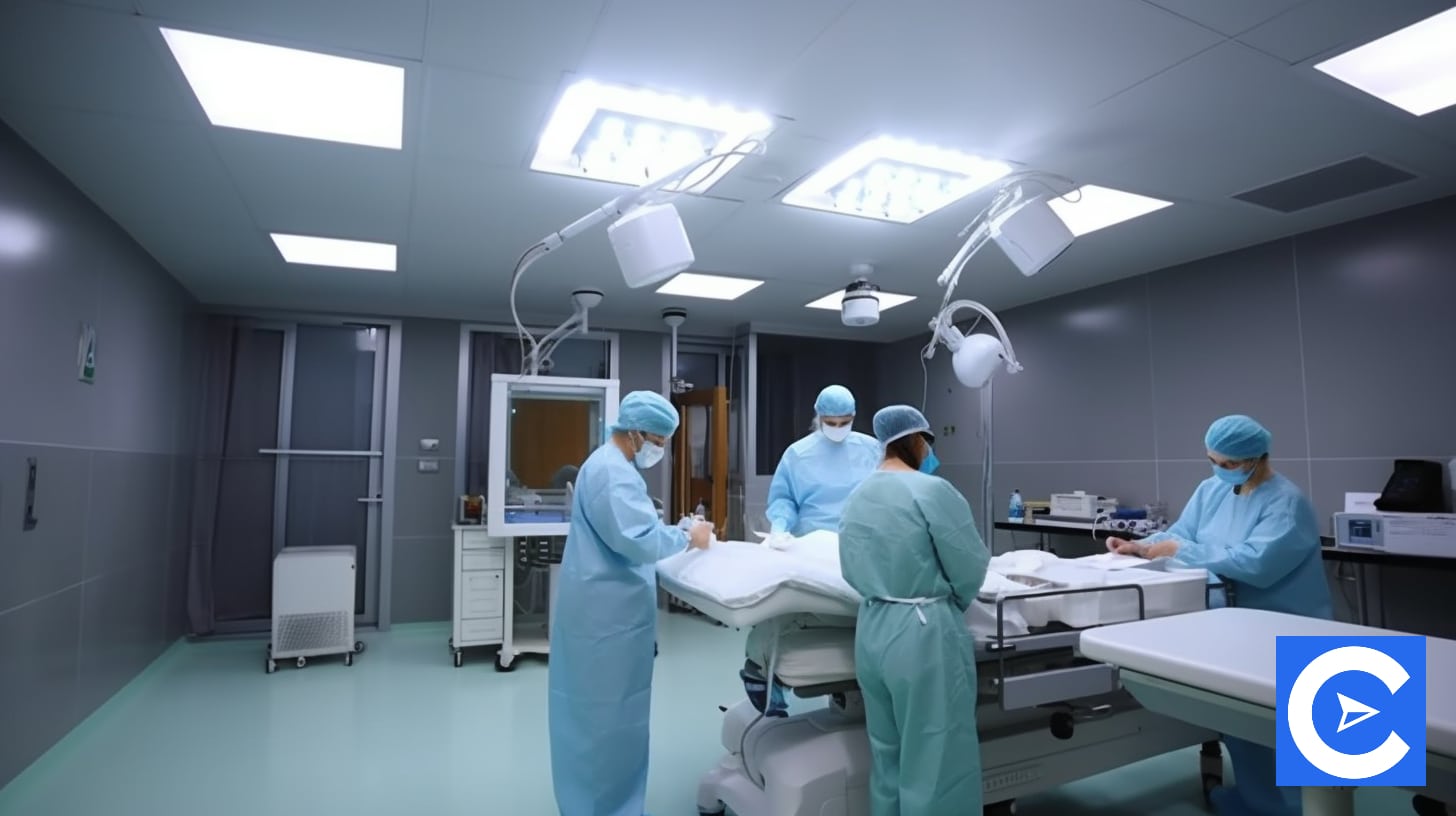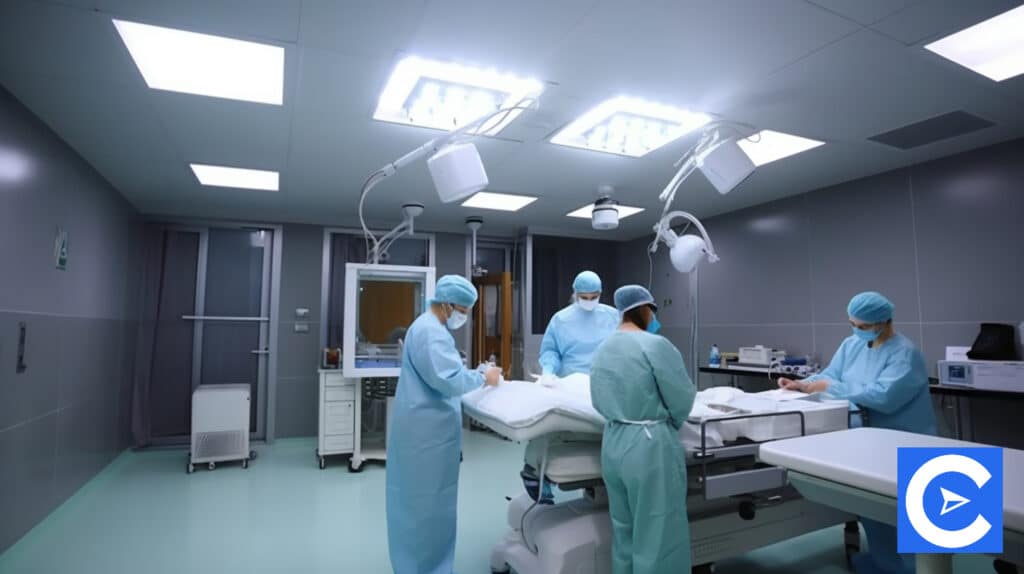 The functions and administrative duties of a Charge Nurse might vary greatly depending on the health care facility.
For instance, it could be a fixed and full-time position at one facility.
In another case, it could be a role rotated in with being a bedside nurse on any given shift.
Charge Nurse requirements vary, with varying numbers of competencies, years of experience, certifications, or milestones required.
The main goal is to coordinate and manage the unit's operating rhythm – escalations, discharges, admits, clinical resources, patient needs and assignments, and solutions.
In general, the Charge Nurse is in charge of the smooth operation of a nursing unit or ward.
This includes responsibilities and tasks for coordinating, assessing, and planning all nursing activities in their department throughout their shift.
The Charge Nurse job description is complex and interesting because it combines the regular duties of a Registered Nurse with some administrative tasks.
That is ideal, especially for nurses who enjoy providing direct care to patients, working with people, and are willing to take on more responsibility.
Let's go through a list of responsibilities to see what Charge Nurses have to undertake daily:
Coordination of everyday administrative tasks. This includes making timetables for the nurses on staff, as well as allocating duties and assignments to the RNs
Maintain a record of patients' discharges, transfers, and admissions
Mentor and train new employees, and provide opportunities for them to grow and become exceptional professionals under their supervision
Create programs for continuing education and training for nurses and employees
Keep track of the nursing staff's requirements and demands on their ward
Monitor medical charts and ensure that nurses working under their supervision do not skip steps in the care process
Communicate and explain any procedure or policy changes to staff nurses, and ensure that they understand and stick to the new rules and regulations
Ensure that health and safety laws are strictly observed in their department
Reports on their department's activity should be recorded and shared with supervisors
Annual performance evaluations are completed for the nurses who work under their supervision
Handle any problems or issues that may develop between nurses and patients
Resolve any issues that may arise amongst staff on shift
Order medical supplies or speak with the department in charge. The objective is to ensure that all nurses in their ward or unit have access to all of the resources and equipment they require to execute their jobs effectively
Offer direct patient care to patients
Educate the patient and their family
Develop or revise patient care plans in collaboration with physicians and other members of the healthcare team
How to Become a Charge Nurse?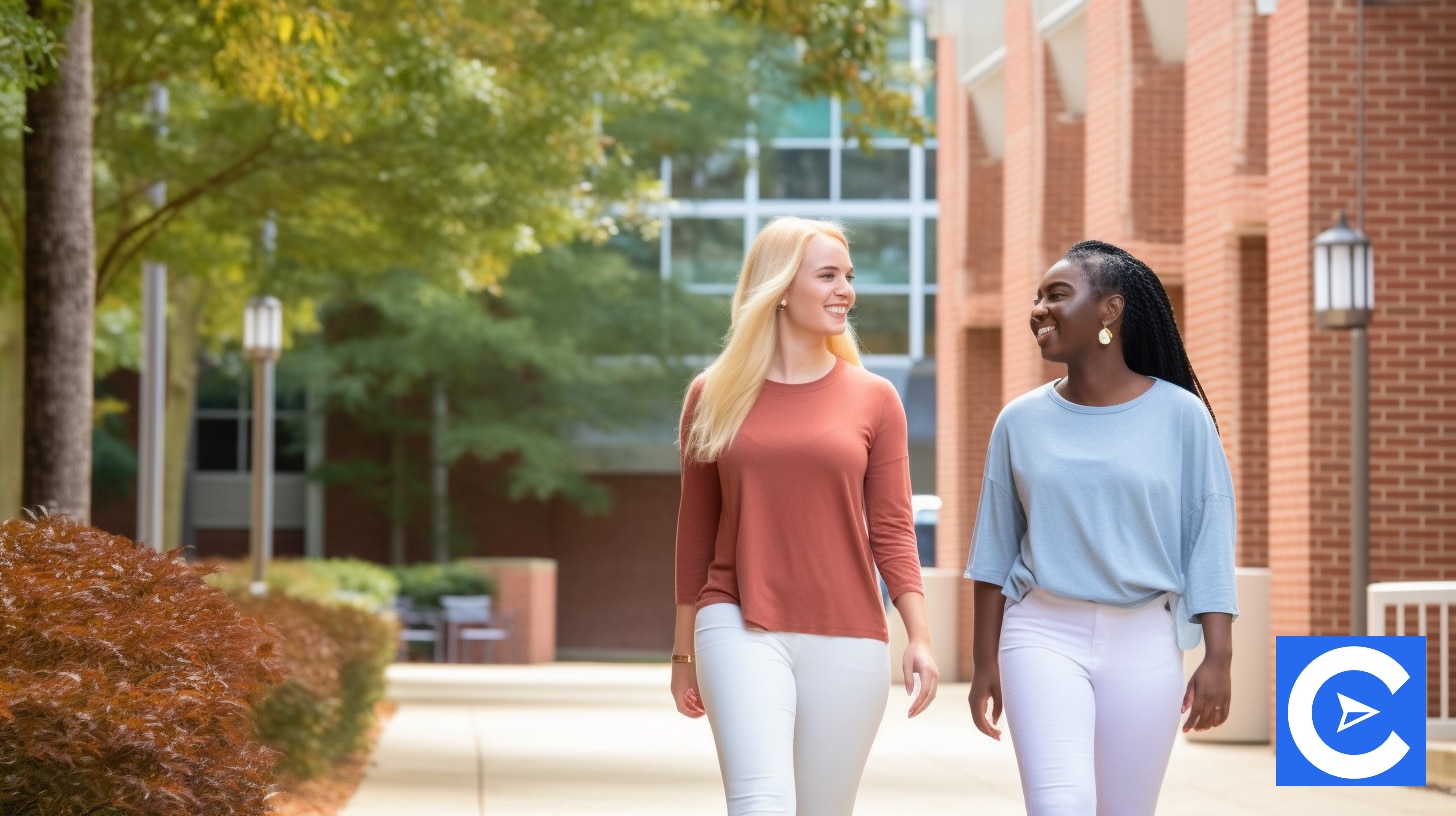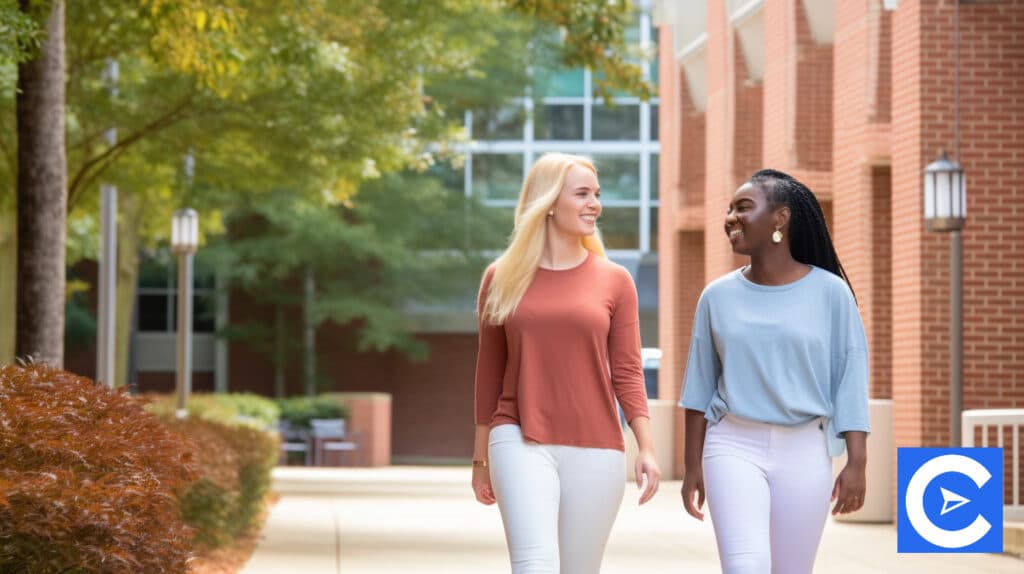 A solid foundation of clinical abilities and nursing knowledge is required to become a Charge Nurse.
You will be required to make a lot of judgments and decisions in this nursing profession, so you must be prepared to deal with any issue that may occur with the utmost skill and knowledge.
Becoming a Charge Nurse exposes you to and gives you responsibility for all aspects of patient care.
Charge Nurses continue to demonstrate their interpersonal skills, leadership skill, and compassion at the bedside.
They are also relied on to ensure that staffing and supplies are well-coordinated and are the initial point of contact between the team in the hospital and floor management.
Becoming a Charge Nurse necessitates all of the requirements for a Registered Nurse and years of experience in which you've proven the professional and personal attributes that the position necessitates.
Before you can take on this responsibility, you must be well-prepared.
As a result, a combination of specified educational requirements and job experience is required to apply for the post.
This part of the article will go over the steps to becoming a Charge Nurse.
Becoming a Charge Nurse entails the following steps:
You can obtain ADN (Associate Degree in Nursing), BSN (Bachelor of Science in Nursing), or MSN (Master of Science in Nursing) degrees in 2-5 years
NCLEX-RN exam success
3-5 years of clinical patient care experience, with the majority of that time spent in a specialty sector if you want to work on a specific unit
Step 1: Obtain a Licensure as a Registered Nurse
The first stage is to obtain a license as a Registered Nurse.
You can enroll in a Bachelor's Degree in Nursing program or an Associate's Nursing Degree program depending on your timetable and professional goals.
When you must have completed one of these programs, you will be qualified to take the NCLEX-RN.
After passing this crucial final exam, you will become a Licensed Registered Nurse.
Although an ADN is a legal route to licensing, keep in mind that most hospitals and other healthcare facilities prefer to hire BSN-trained RNs to fill the job of Charge Nurse.
It is not necessary to have an MSN degree to apply for a Charge Nurse post.
However, a higher degree will distinguish you from the competition and make your resume appealing to potential employers.
Step 2. Acquire Experience
Unfortunately, you cannot start working as a Charge Nurse as soon as you finish your nursing education.
Being a Charge Nurse necessitates a significant amount of hands-on experience, so you should gain some before pursuing a career in this sector.
Typically, you'll need three to five years of experience before applying for Charge Nurse employment or before your employers recognize your leadership potential and grant you this promotion.
If you want to be a Charge Nurse in a specific profession, you should also pursue those qualifications to broaden your skillset and help with your nurse duties.
Step 3. Develop and Demonstrate Leadership Capabilities
Perhaps most importantly, if you want to advance to the position of Charge Nurse, you must demonstrate that you are an extraordinarily empathic and organized individual with leadership abilities.
Charge Nurses are multitaskers with problem-solving abilities and the capacity to stay calm under pressure.
Working with patients and their families and health care professionals at all levels is required by the regulation; thus, the ability to communicate clearly and compassionately is also essential for success.
Where Do Charge Nurses Work?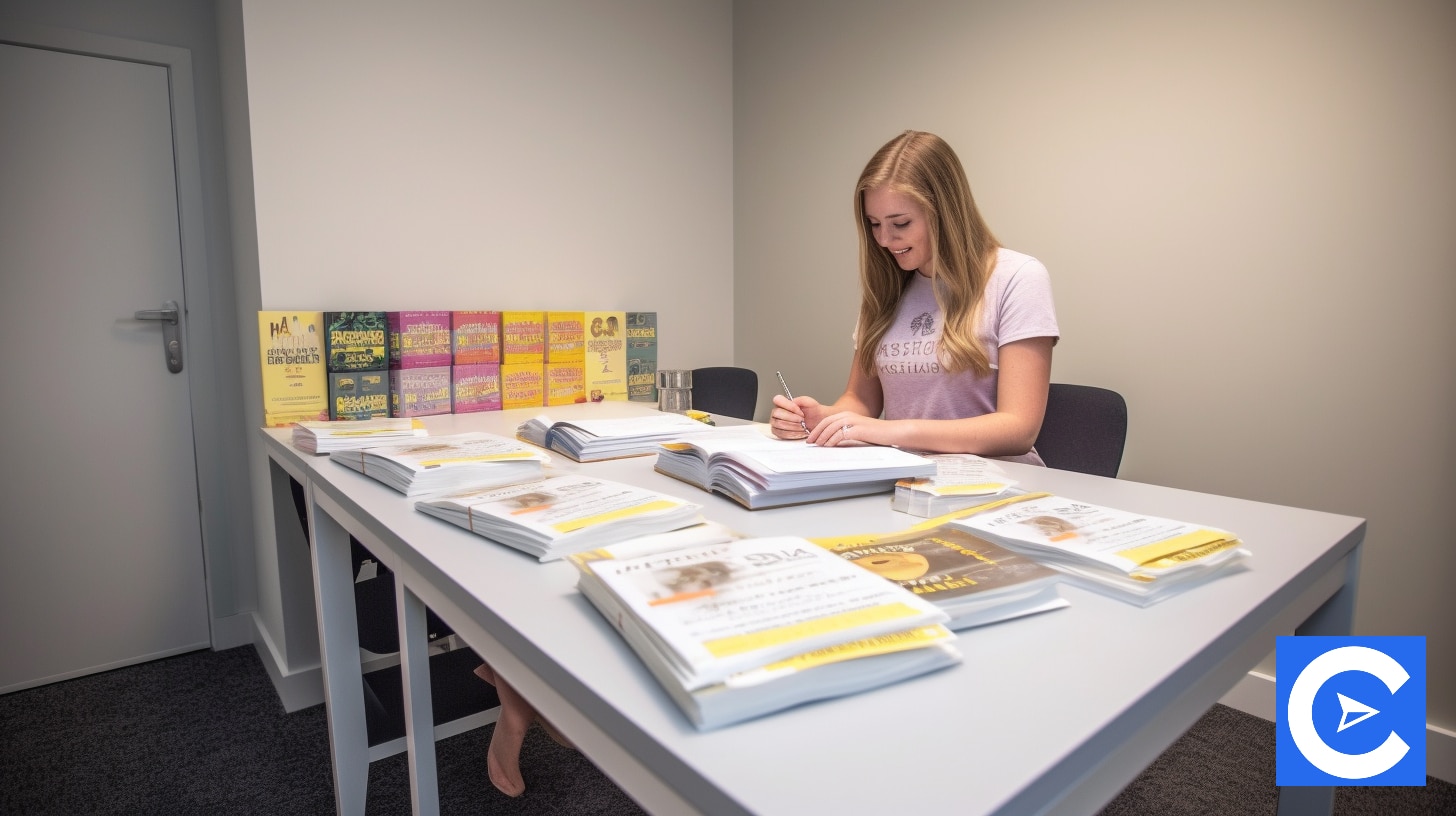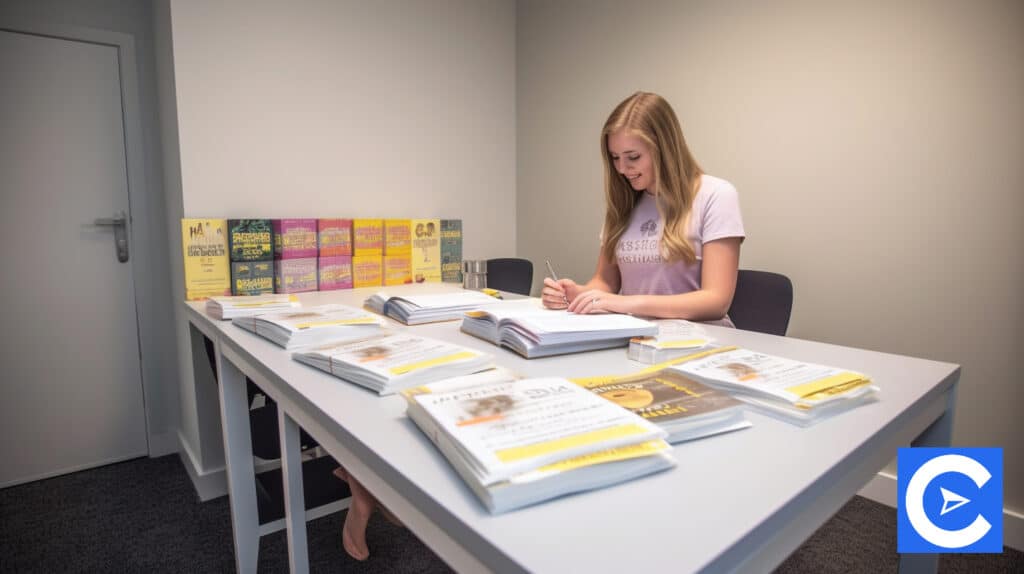 Naturally, any healthcare facility that employs nurses will most certainly provide Charge Nurse opportunities.
Thus, Charge Nurses will be employed by private physicians' offices, clinics, private or public hospitals, and nursing homes to administer and supervise the nursing workforce.
You can also explore more specific interests as a Charge Nurse.
For instance, if you enjoy dealing with babies, you can pursue a position as a NICU Charge Nurse after gaining sufficient experience in the neonatal unit.
Consider applying for the Emergency Room Charge Nurse position if you are dedicated to the ER and believe that working in the ER is the most professionally gratifying path.
If the ED is too disorganized and chaotic for your personality, an ICU Charge Nurse position may be the ideal alternative for you.
There are numerous wards and nursing units to select from – follow your interest, and you'll make the most of the extra duties.
Charge Nurse Vs Nurse Manager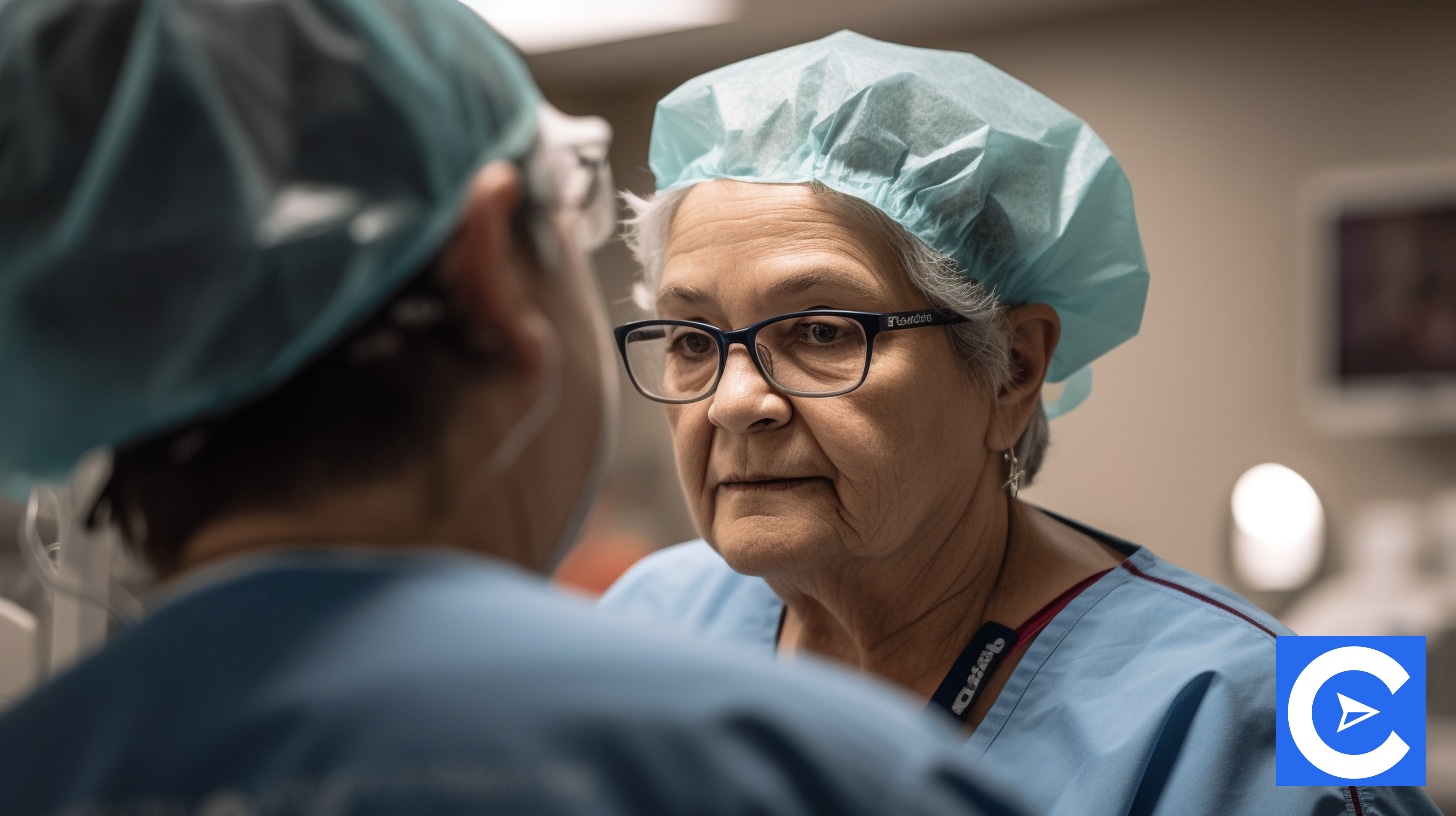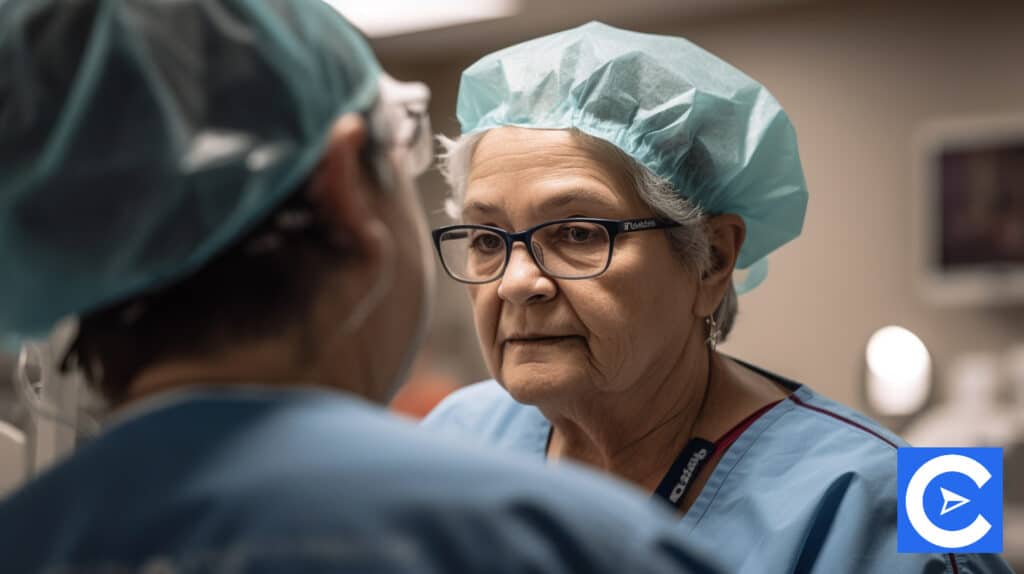 People frequently mix up the positions of Charge Nurse and Nurse Manager.
Both of these professions necessitate some managerial features and good leadership abilities.
Their scope of practice, however, differs, making these jobs distinct.
Nurse Managers are responsible for a greater range of tasks.
They are mainly concerned with the managerial and administrative aspects of healthcare delivery within the organization.
They are in charge of policy and budget issues and supervise a larger team.
In addition, a Master of Science in Nursing degree is the minimum educational need for Nurse Managers.
Charge Nurses are far more practical than Nurse Managers.
Even while promotion to Charge Nursing entails more administrative duties, it does not imply that you will no longer be involved in bedside nursing.
In addition to your managerial responsibilities, you will continue to perform patient-facing nursing tasks.
Charge Nurse Salary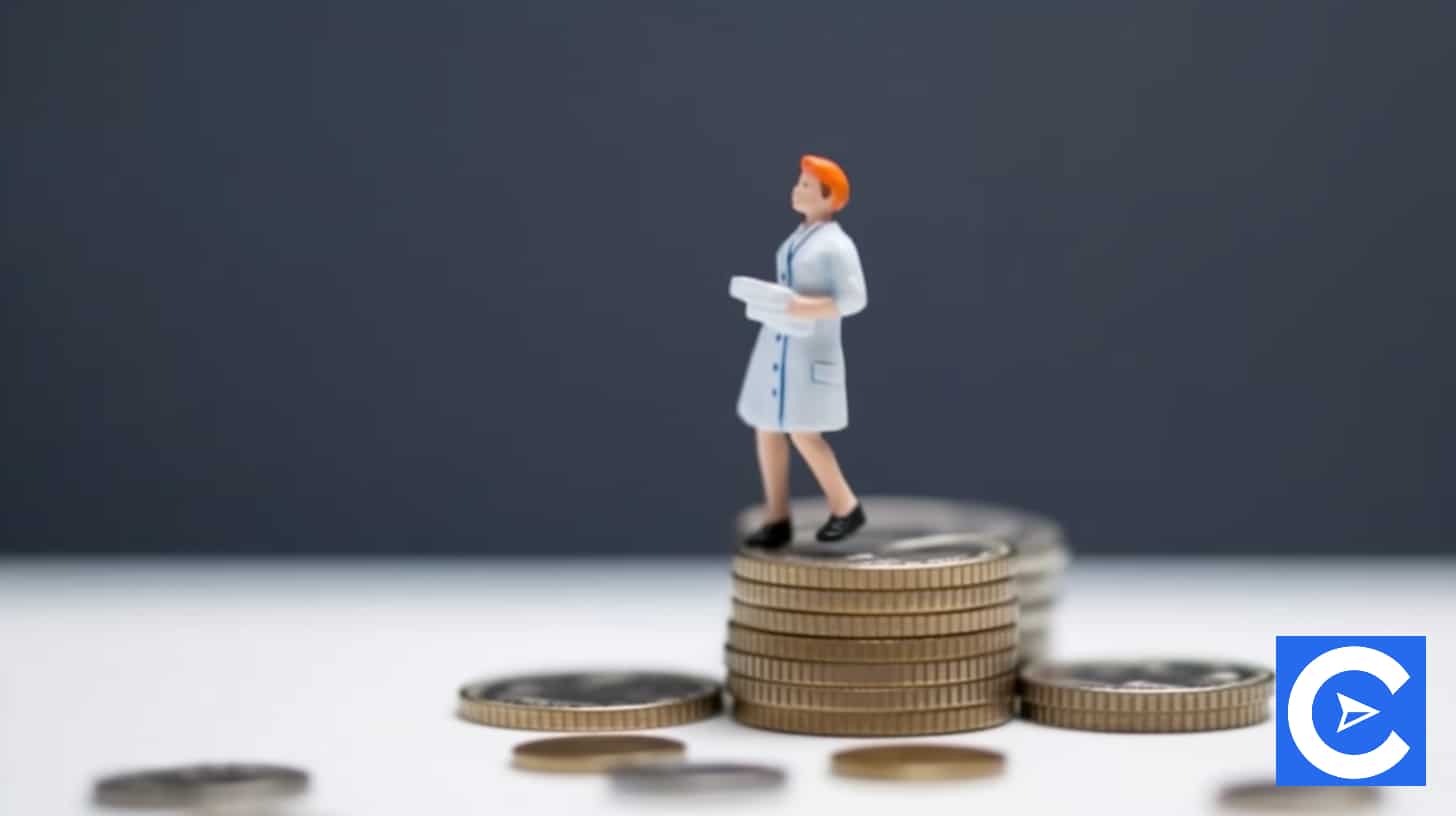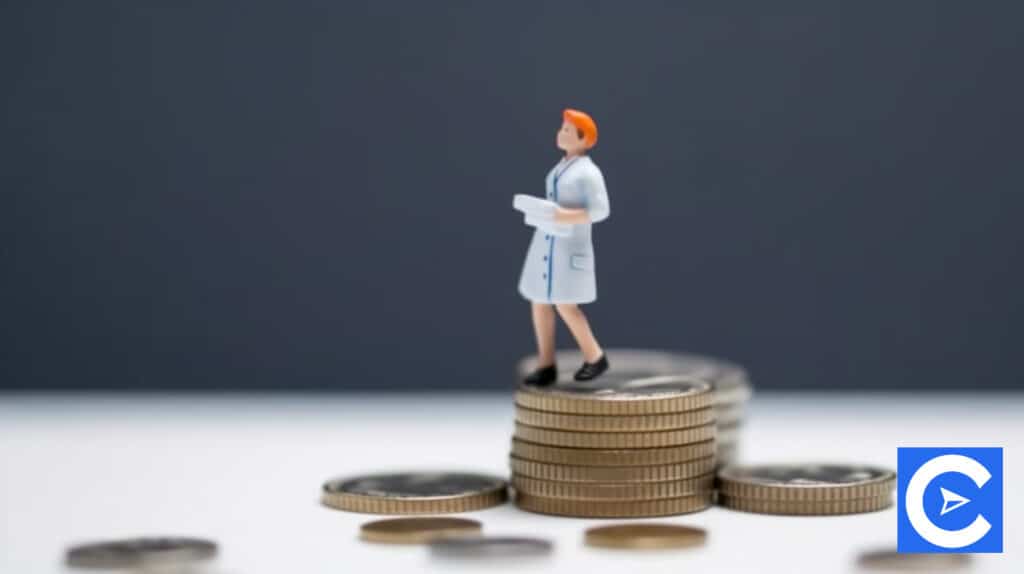 The Charge Nurse job entails more than just more responsibilities.
It will also result in increased earnings and improved benefits.
As of March 2020, the national average income for a charge nurse was $87,760, with a salary range ranging from $81,500 to $104,500.
This is more than the typical Registered Nurse's Salary, which is around $80,100 per year, as affirmed by the Bureau of Labor Statistics (BLS).
Charge Nurse wages are determined by a variety of factors, including the individual nurse's level of education, the geographic location of the hospital and the facility itself, years of experience, and the certifications and skills they bring with them.
The most important variable in salary is the number of years of experience they have, with an $8.5-9 per hour difference between a Charge Nurse's hourly wage in their first year and what a Charge Nurse with over 10-15 years of experience can make.
It is crucial to remember that compensation is not limited to a paycheck.
Many facilities offer considerable perks such as dental, health, and vision insurance, paid vacation and sick leave, prescription coverage, and even onsite childcare and tuition reimbursement.
Best Qualities of a Charge Nurse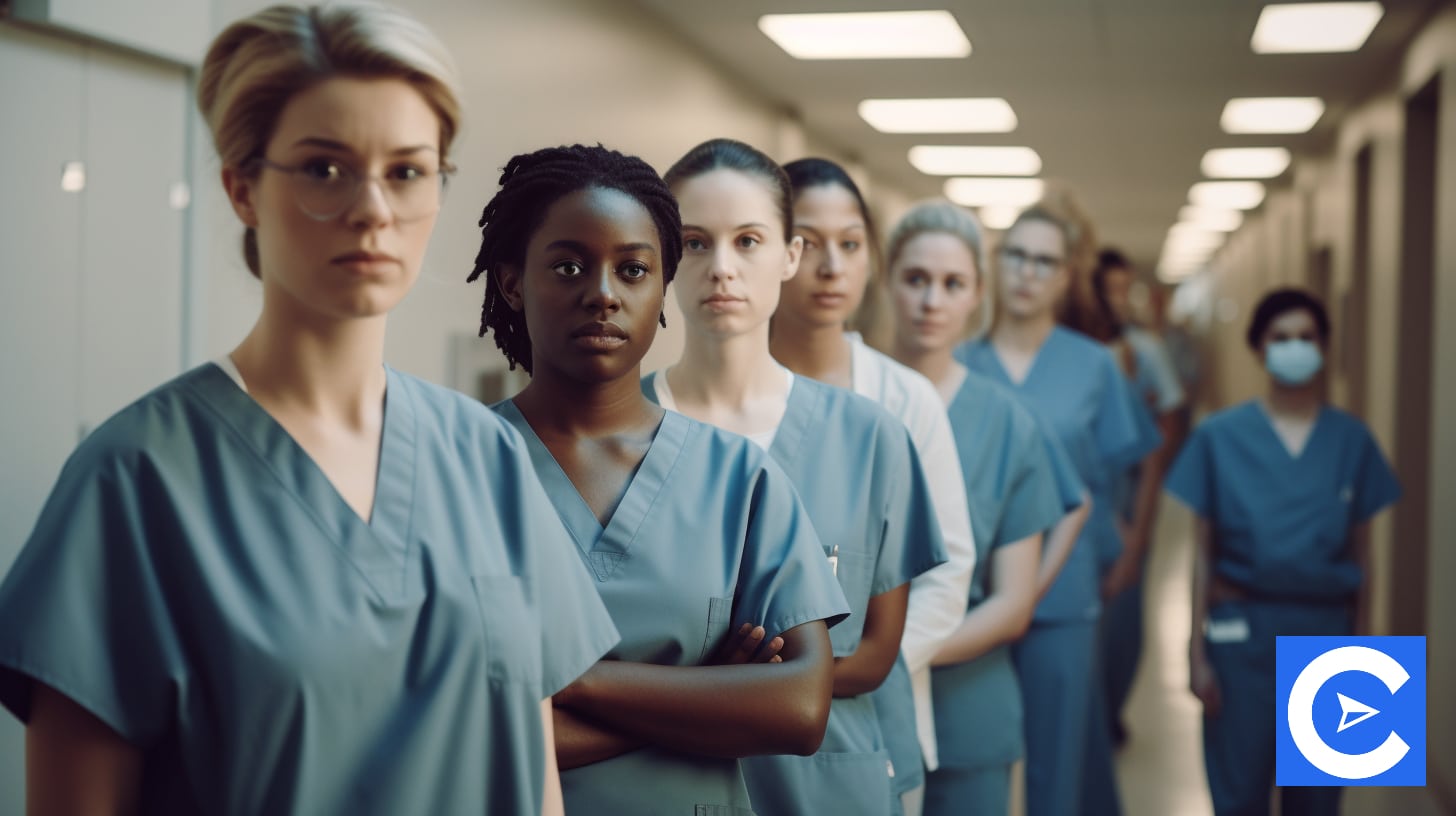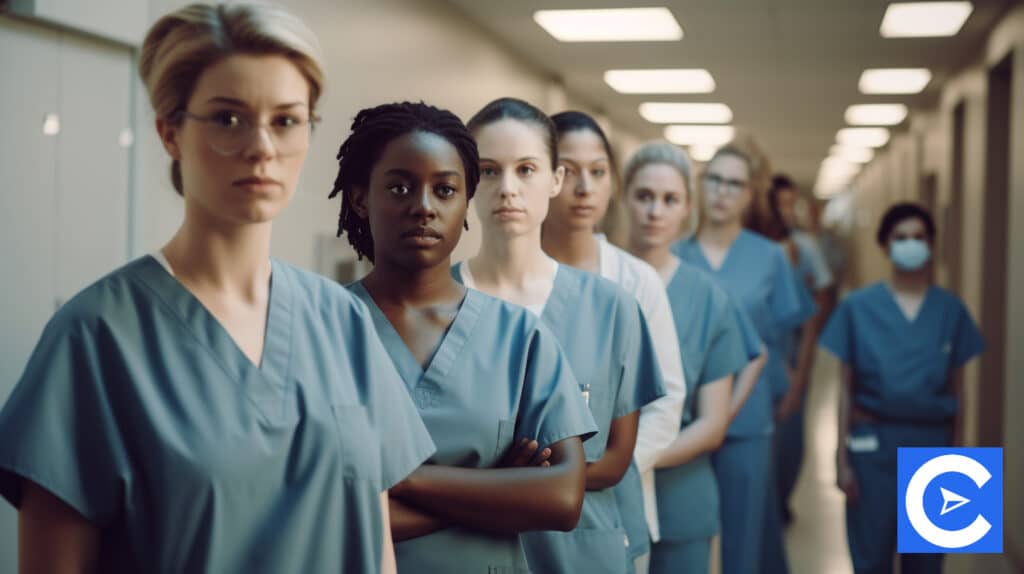 To be a successful Charge Nurse, you need more than just clinical skills and nursing knowledge. Some of the top attributes a Charge Nurse can and should have are:
Patience
One of Charge Nurses' worst flaws is becoming impatient and upset when new nurses and nursing assistants ask questions or other employees ask if they can switch shifts.
To be adequate in this capacity, you must be patient with the patients, nursing staff, and other stakeholders.
Working in a team involves assertiveness, understanding, and empathy
Strong Leadership Abilities
This role suggests that you are a leader at work.
You lead a team of nurses, and their performance affects the care patients receive in your ward.
Your leadership should improve teamwork, care, and outcomes.
And leadership abilities are essential.
Vocabulary
Lots of socializing and working.
Since a Charge Nurse must train new nurses, supervise the nursing staff, and interact with physicians, supervisors, and patients' relatives, it is recommended that such a healthcare provider flaunts excellent communication skills.
Organizational Skills
Your organizing abilities will be a major asset as a Charge Nurse.
You must plan reports, schedules, supply timelines, staff evaluations, and your shift itinerary to deliver excellent patient care.
It takes a special Charge Nurse to juggle administrative and nursing duties gracefully.
Good Problem-solving Abilities
Nursing in the real world rarely resembles the textbook examples.
Nurses often find themselves in a bind, unsure of the appropriate course of action.
They will likely seek your assistance in resolving their issues and avoiding nursing errors in certain cases.
Decision-making and critical thinking skills will be important in this career.
Job Prospect and Outlook for a Charge Nurse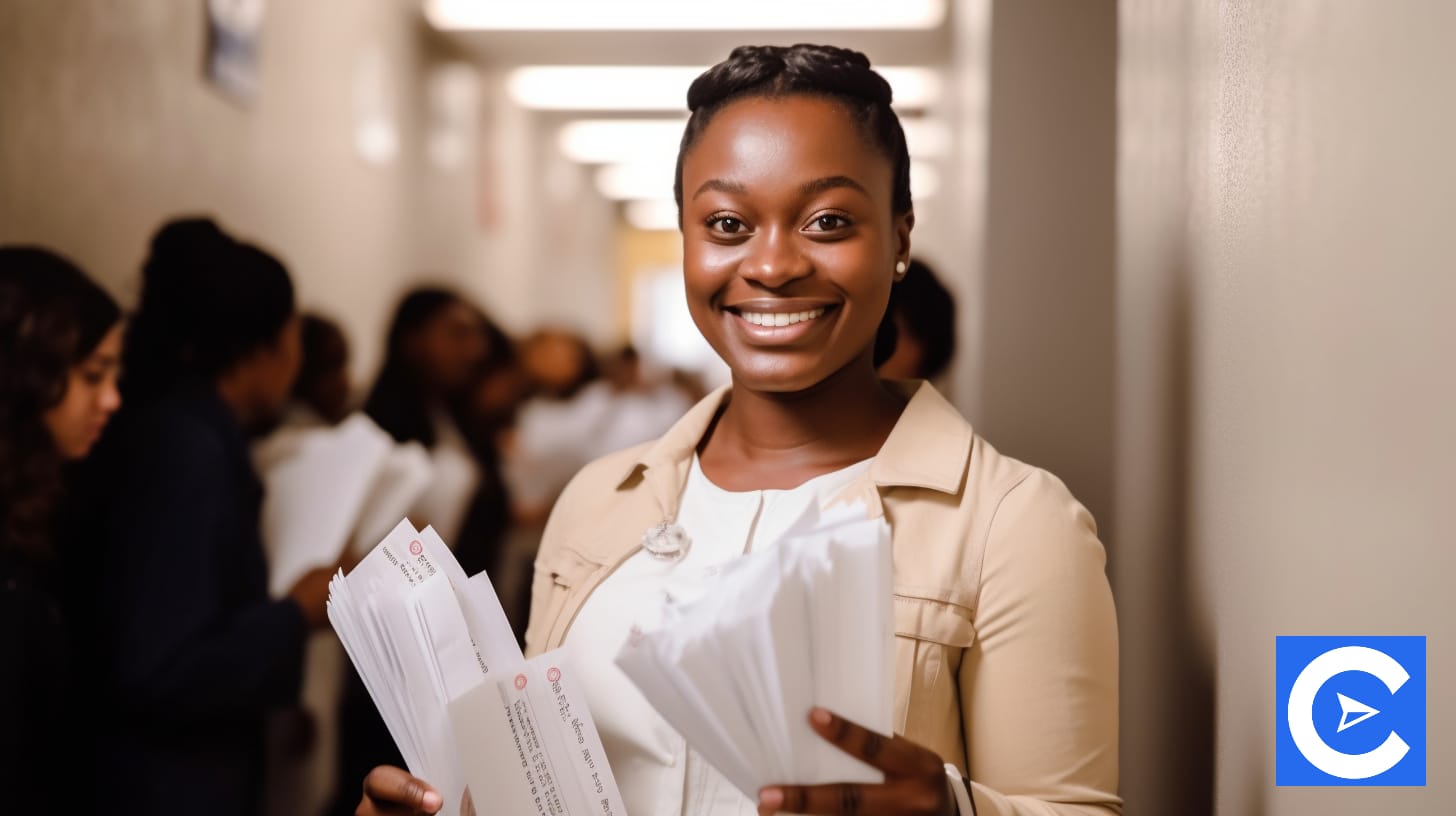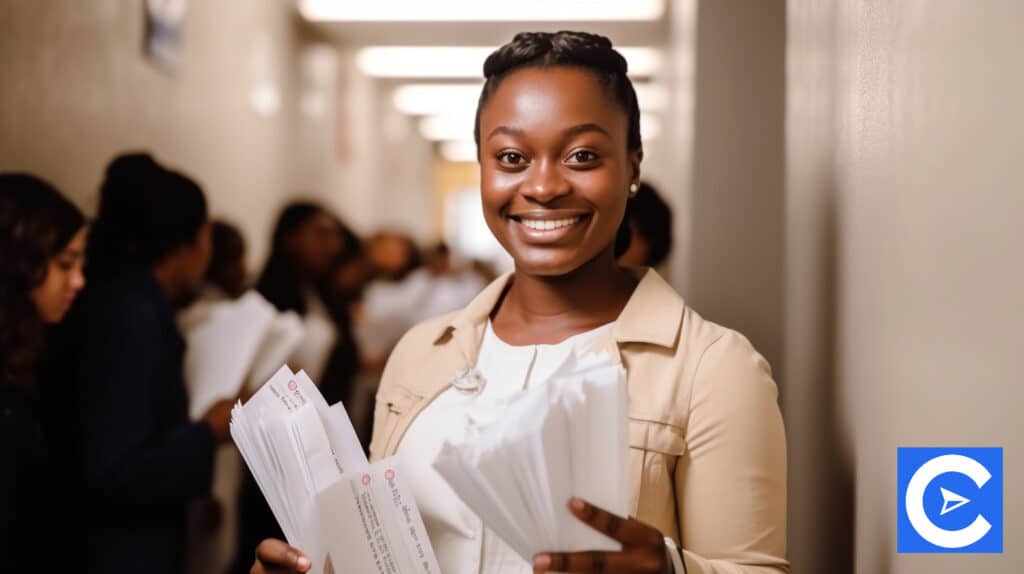 Charge Nurses can expect to make $80,000 to $100,000 per year.
Your actual salary will be determined by your job and region and your years of experience and education level, but the 2022 median national salary is around $92,000.
Charge Nurses are in high demand due to their leadership and clinical expertise, and registered nurses are even more so.
Medical centers are becoming increasingly complex, with many procedures and policies.
A qualified Charge Nurse with a strong blend of managerial and clinical skills is in high demand.
Because nearly one-third of all Registered Nurses are nearing retirement age, the healthcare industry desperately needs new RNs.
A Charge Nurse's job is demanding and challenging, and as such, they are in high demand.
Most nurses can expect to earn significantly more than the national average and job package benefits such as paid time off, health insurance, and the chance to contribute to a 401k plan.
Conclusion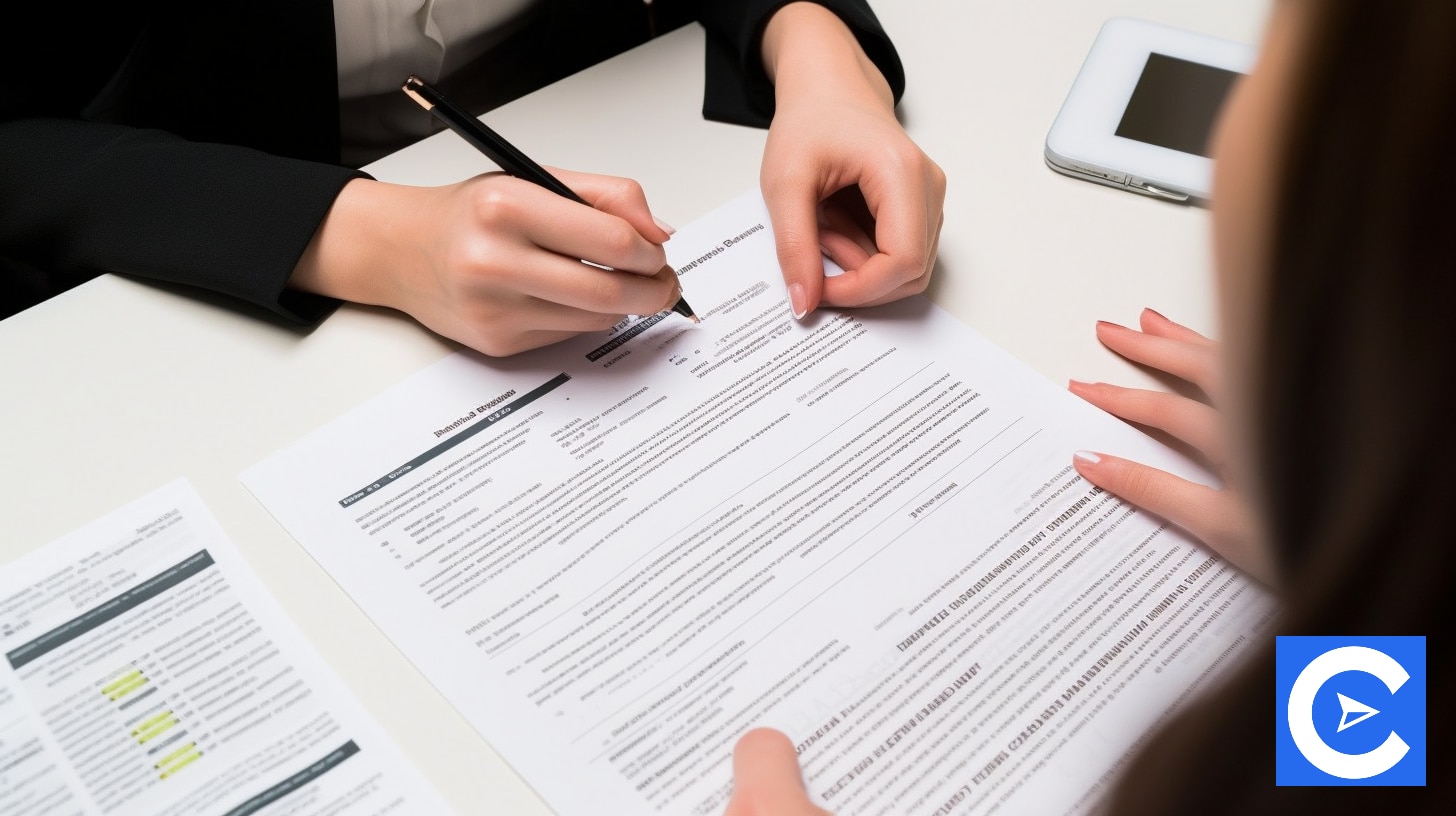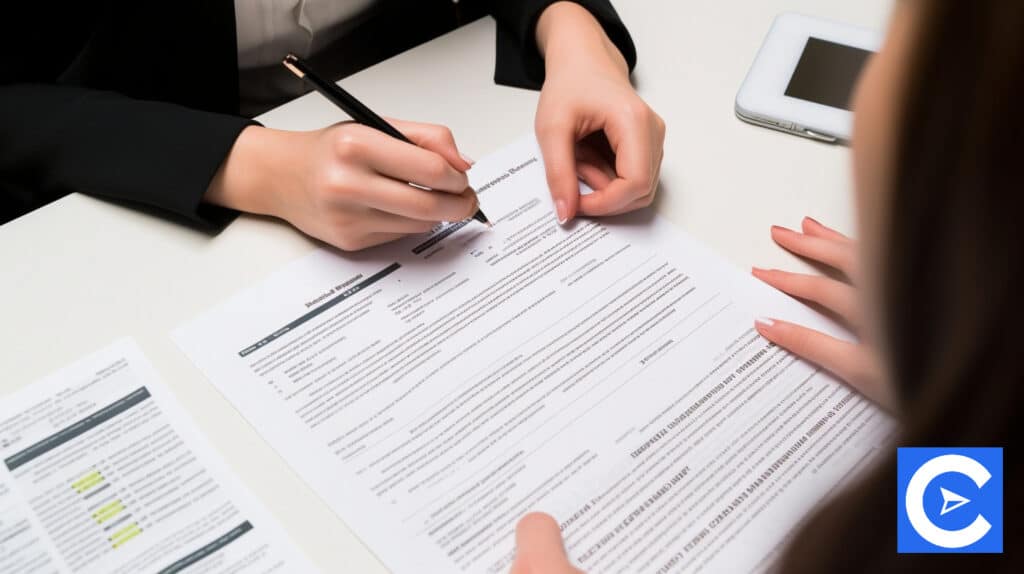 As a nurse with a few years of clinical experience, becoming a Charge Nurse may be the next step in your professional development.
You will be a nursing leader on the front lines, providing the finest possible patient care.
If you are a natural leader looking to expand your leadership skills, the post of Charge Nurse could be ideal for you.
Becoming a professional Charge Nurse with both managerial and clinical abilities can provide you with job pleasure for many years.
FAQs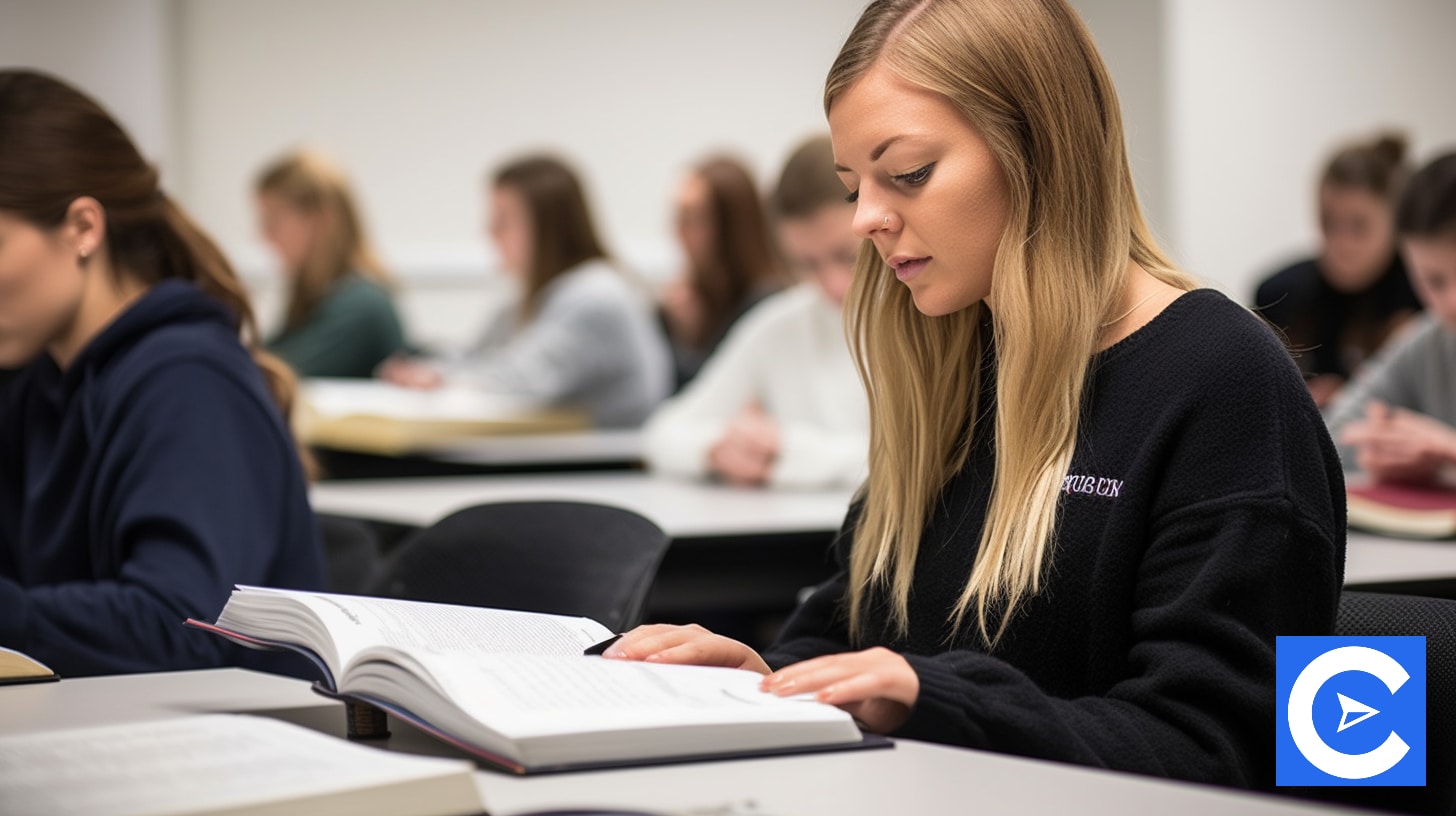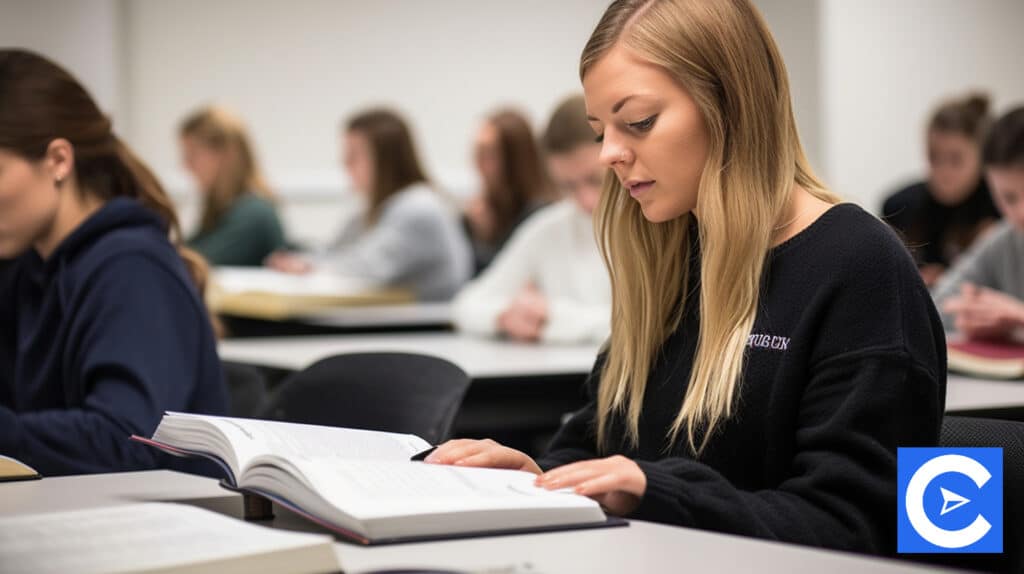 How Do You Define Charge Nurse?
A Charge Nurse is a healthcare provider in charge of a certain department or nursing unit inside a hospital. They are in charge of the department's day-to-day operations, patient care, and staff management. The Charge Nurse manages the unit's activities and is in charge of assigning tasks to the nursing staff.
How Do I Become a Charge Nurse?
Becoming a Charge Nurse entails the following steps:
– You can obtain ADN, BSN, or MSN degrees in 2-5 years
– Passing the NCLEX-RN examination
– 3 years of clinical patient care experience, with the majority of that time spent in a specialty sector if you want to work on a specific unit
Is Being a Charge Nurse Difficult?
The job of a Charge Nurse is arduous and frequently complicated.
They deal with difficulties in their unit while balancing administrative chores like staffing, scheduling, and patient care monitoring.
Charge Nurses must have strong organizing and critical thinking skills to deal with any unexpected challenges.
How Much Do Charge Nurse RNs Make?
As of February 2022, the average Charge Nurse RN's salary in the United States is $92,000; however, the range frequently ranges between $85,500 and $102,300.
Wages and compensation ranges can vary greatly depending on various things, including certifications, schooling, years of experience in your field, and extra abilities.
Do Charge Nurses Make More Money?
The widespread assumption is that nurses are adequately compensated for their work. However, the salary package varies greatly depending on geographical region, clinical experience, negotiating abilities, the nurse's expertise, and education.
How Much Do Charge Nurses Make an Hour?
In the United States, the average wage for a Charge Nurse is $28.20 per hour, with more than $9,999 in overtime pay each year.
Is a Charge Nurse a Supervisor?
Many permanent Charge Nurse roles have supervisory authority because their work entails making assignments with independent judgment, and their employment as a Charge Nurse is regular and substantial in their responsibilities.
Is It Hard to Become a Charge Nurse?
Charge Nurses have hands-on experience with the administrative aspect of patient care, from planning to staffing and determining the best resources. They also obtain leadership experience. It isn't easy to develop as a leader. There are few opportunities to exercise leadership abilities, but becoming a Charge Nurse is one of the most gratifying and demanding.
Is It Worth It to Be a Charge Nurse?
The function of the Charge Nurse is crucial for quality patient care, favorable results, work-life balance for nursing staff, and even financial success for the business. However, nurses frequently believe that their function is solely focused on clinical competence, although they may lack other essential job skills.
What Do Charge Nurses Do?
Charge Nurses assist with maintaining the quality of care in their units by creating work schedules, providing first-level feedback to nurses under their supervision who aren't performing to standards, assisting with more routine nursing tasks such as checking on patients and assisting with discharges and admissions.
What is the Role of Charge Nurse in the Hospital?
A Charge Nurse is a healthcare provider in charge of a specific department or nursing unit within a hospital. They are in charge of the department's day-to-day operations, patient care, and staff management. The Charge Nurse coordinates the unit's activities and is in charge of assigning work to the nursing staff.
What is the Difference Between a Charge Nurse and an RN?
What is the Difference Between a Charge Nurse and an RN? During their shift, a Charge Nurse is an RN who is essentially "in charge" of a specific ward in a  healthcare facility or hospital. These nurses perform many of the same tasks as general nurses, but they also have some supervisory responsibilities.
What's Higher Than a Charge Nurse?
A DNP (Doctorate Of Nursing Practice) is the highest level of patient care expertise and nursing education within the nursing profession. As an APRN (Advanced Practice Registered Nurse), DNPs work in nursing administration or direct patient care.
Who is above a Charge Nurse?
The Chief Nursing Officer (CNO), sometimes known as the Chief Nursing Executive (CNE), is at the pyramid's summit. This position is usually administrative and supervisory, reporting to the CEO of the agency or hospital.
References