Hello everyone, welcome to Nurse Code!
Today, we shall cover all there is to know about the Highest Paying Nursing Jobs.
By the end of this article, we promise you will be an expert in the future of various nursing careers and be able to make a more informed decision on which is best for you.
Here is exactly what we'll cover:
Overview of nursing jobs and their salaries
Requirements for working as a high-paid nurse
Highest-paying nursing jobs
Without wasting any more precious time, let's get started!
Overview of Nursing Jobs and their Salaries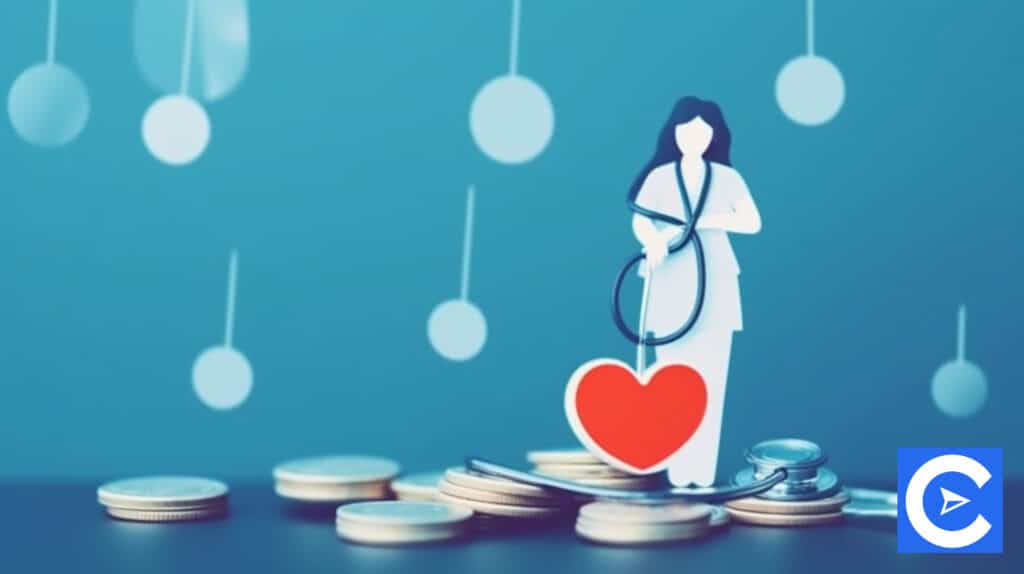 When people decide to become nurses or graduate nurses, they are interested in the practice of healthcare, acute care, and assisting others either part-time or full-time.
Patient care is usually on top of the mind, whether doing assessments in a health system or taking vital signs at a clinic.
Nursing employment is accessible at practically every educational level (BSN, MSN, Doctoral).
It comes with various locations, wages, and duties, whether you wish to help surgeons during surgeries in a hospital or deal with patients in their homes.
According to AACN, nursing is the largest profession in healthcare, with the BLS projecting almost 2.97 million registered nursing positions in 2020.
The field is expected to grow by 7-10% through 2030, generating over 275,999 jobs with chances to study more than 101 specialties ranging from school or camp nurses to emergency department or cardiac care health providers.
However, as you progress through nursing school or look forward to becoming a medical assistant, you will become aware of the great number of nursing specializations available and the benefits of each.
From pediatric care and nurse manager to midwifery, there are numerous nursing specialties, each with its advantages that appeal to a wide range of new graduate students.
Nursing Jobs Salaries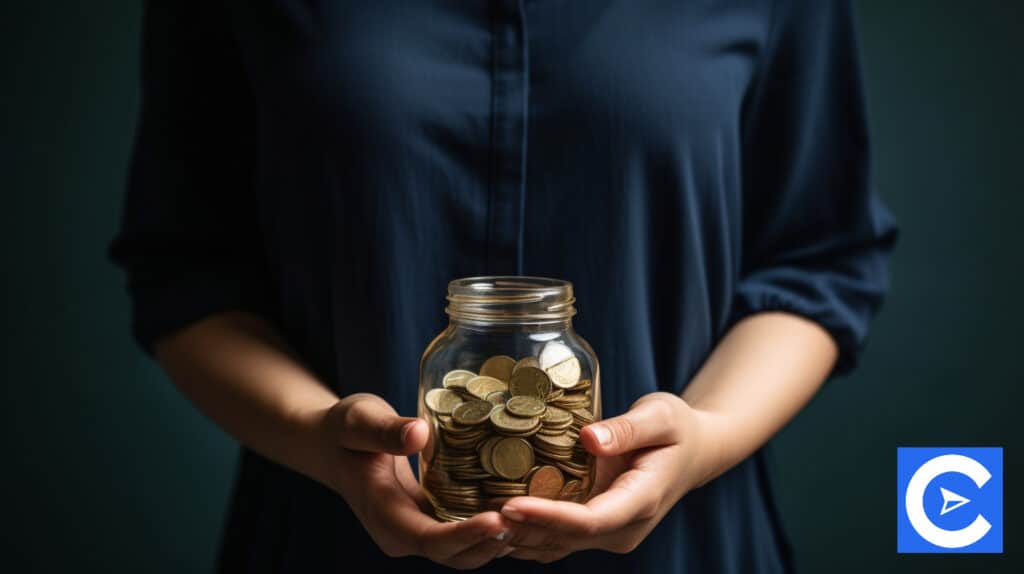 Your salary is one of the most important advantages of working in nursing.
RNs (Registered nurses) make a median annual wage of $75,400 in the United States, according to the BLS, as of 2021.
Regardless, this is only an average across all specializations, with some of the highest paying nurse jobs paying more than $183,500 per year!
How much you earn as a nurse is partly determined by where you work and the industry in which you work.
Different specialties may pay differently depending on your level of education and expertise.
We are frequently asked, "What are the greatest paying nursing jobs?"
This guide has compiled the highest-paid jobs for professional nursing.
Top Highest-Paid Nursing Jobs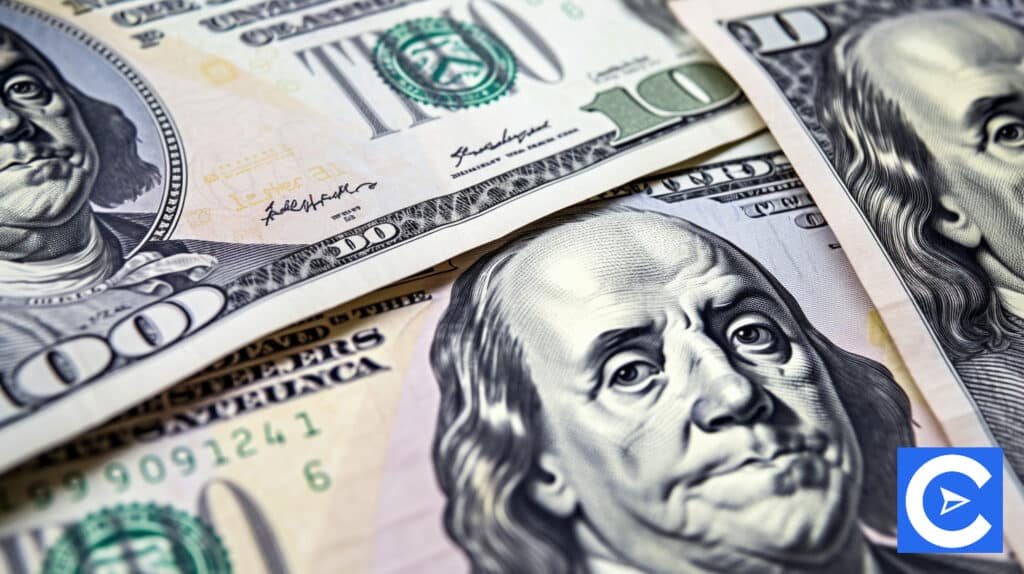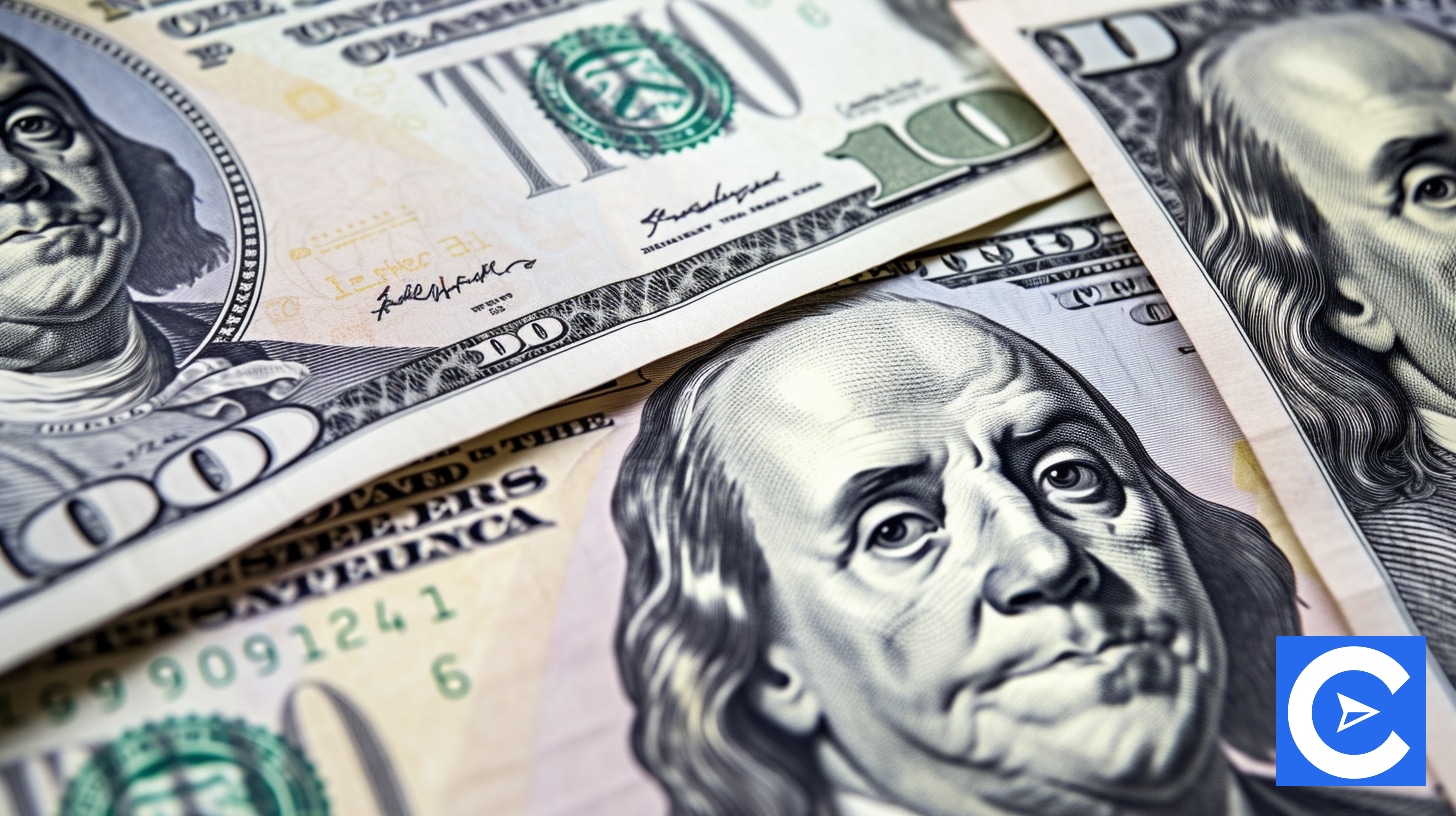 Here are some of the highest-paying RN specializations to help you decide which career path is best for you.
Remember that salaries vary greatly depending on location and occupation, so your research's earnings listed below are only a starting point.
The following are the top highest paying nursing jobs:
CRNA (Certified Registered Nurse Anesthetist)
Registered Nurse Anesthetists who are licensed stand at the top list of the highest-paid nursing careers!
Nurse anesthetists can be classified as the best-paid nurses or the best nursing specialty.
CRNAs earn much more than every other type of nursing specialization or nursing profession, earning about $183,600 per year.
This highly specialized job entails working in operating rooms, scheduling and dispensing anesthesia to patients in coordination with anesthesiologists, podiatrists, dentists, surgeons, and other competent healthcare professionals.
CRNAs are predicted to rise by 40-45 percent between 2020 and 2030, according to the BLS.
Hospitals, ambulatory centers, intensive care units (ICU), free-standing surgical facilities, medical centers, pain management centers, and employment agencies are among the areas CRNAs work.
Certified Nurse Midwife (CNM)
A profession such as a Certified Nurse Midwife is ideal for RNs who enjoy labor and delivery, prenatal care, and obstetrics.
CNMs typically work at clinics, hospitals, or GYN/OB offices; however, many open their practices depending on their state of practice.
According to the BLS, certified nurse-midwives may expect to make a mean annual salary of $115,600. CNMs typically work 40 hours per week, earning an hourly $55.56.
The career prospects for midwives are excellent, with opportunities expected to increase by 45 percent between 2020 and 2030.
The employers are hospitals, private practice clinics, freestanding birthing clinics, recruiters, and staffing agencies.
Psychiatric Nurse
Nurses interested in mental health can work as psychiatric nurse practitioners, collaborating with psychiatric medical practitioners and counseling patients about mental health issues.
The psychiatric nurse also sees individuals with a combination of mental health and substance addiction issues.
Psychiatric Nurse earns an average nurse salary of $112,200 a year as of February 2022.
They typically work 40 hours per week for an hourly compensation of $63.29.
Mental health units, hospitals, outpatient clinics, inpatient psychiatric hospitals, and staffing firms are among the employers.
Neonatal Nurse Practitioner
Nurses that specialize in newborn care are always in high demand.
This extremely satisfying specialty comprises caring for newborn babies for up to 4 weeks.
Nurses in this specialization can care for sick or premature newborn newborns by giving them oxygen and medication and performing numerous NICU operations.
A Neonatal Nurse's annual compensation is around $127,000, or around $52 per hour.
Salary ranges for neonatal nurses in the top 10% might be as high as $147,500 or more.
The rising number of premature births and sustained population growth will create a bright future for neonatal nurses.
Cardiac Nurse Practitioner
Cardiac nurses do comprehensive cardiovascular exams on patients who may be suffering from an acute or chronic cardiac condition.
A Cardiac Nurse Practitioner earns an average of $116,000 per year or $55 per hour.
Cardiac nursing salaries in the top 10% can be as high as $131,000 or higher.
After twenty-four months of work experience as an RN, you can apply to take the ACCN cardiac nursing exam.
Cardiac nurses are in high demand in long-term rehabilitation, residential care, and home care settings.
Orthopedic Nurse
Orthopedic nurse practitioners care for patients who have musculoskeletal injuries or diseases. They collaborate with doctors to assist patients in recovering from or rehabilitating from injuries and surgery and regaining full mobility.
An Orthopedic Nurse earns an average of $115,000 per year or $54 per hour.
Orthopedic nursing wages in the top tenth percentile can exceed $130,000.
An RN can advance to the position of orthopedic nurse practitioner by obtaining a Master of Science in Nursing (MSN) degree and accumulating over 120,000 hours of practice as an APRN.
After gaining the necessary experience, they can apply to take the Orthopedic Nurses Certification Board's certification exam (ONCB).
The growing demand for registered nurses, in general, will provide a promising job outlook for orthopedic nurse practitioners.
Oncology Nurse
To assist cancer patients with their therapies, oncology nurses work closely with surgeons and doctors.
They provide support, care, and information to patients and carers during therapy.
An Oncology Nurse earns an average of $115,000 per year or $54 per hour.
In the top tenth percentile, oncology nursing salaries can reach $123,000 or higher.
The function of an oncology nurse practitioner will alter as cancer research advances, but the overall need for the occupation will increase.
General Nurse Practitioners
Nurse practitioners can establish long-term relationships with their patients by delivering basic preventative health care.
They are most typically found in family offices.
However, they can also be found in women's health, adult practices, pediatrics, and various other healthcare institutions, making this job quite versatile, which is an advantage in and of itself.
According to the BLS, General Nurse Practitioners make a median annual salary of nearly $114,000, or about $53 per hour.
Salary ranges for nurse practitioners in the top 10% might be as high as $154,000 or more.
The following cities have the highest pay rates for Nurse Practitioners:
Vallejo, California (Average Salary: $175,100)
Spokane, Washington (Average Salary: $160,200)
San Francisco, CA (Average Salary: $157,200)
Longview, WA (Average Salary: $150,550)
Sumter, South Carolina (Average Salary: $147,250)
Family Nurse Practitioner
APRNs with specialized clinical training and education in home health or family practice are family nurse practitioners.
They are prepared to work in family practice or clinical settings with adults and children.
A Family Nurse Practitioner earns an average of $112,000 per year or $53 per hour.
Salary ranges for family nurse practitioners in the top 10% can be as high as $130,000.
The demand for family nurse practitioners will rise with the overall demand for nurse practitioners.
Clinical Nurse Specialist
In the US, the clinical nurse salary for specialists is $111,217. However, salaries for this specialty range from $90,862 to $131,478.
Clinical nurse specialists generally work 40 hours per week for an hourly wage of about $53.48.
Because Clinical Nurse Specialists may provide specialized treatment at a lesser cost than physicians, many hospitals and institutions will seek to add these experts to their teams.
Pediatric Nurse Practitioner
Pediatric nurses have the gratifying duty of treating children while also assisting their further growth and development.
Pediatric nurses can find work in various settings, including urgent care centers, intensive care units, and even schools.
It is critical that pediatric nurses feel at ease interacting with their young patients and their carers.
A Pediatric Nurse Practitioner's annual salary is around $109,000, or $52 per hour.
Pediatric nurse wages in the top tenth percentile can reach $119,000 or higher.
Pediatric nurses may expect a positive career outlook for the foreseeable future as the overall need for registered nurses grows.
Nursing Administrator
A nurse administrator is responsible for the backstage operations of nursing, such as staff management and budgeting, and human resource tasks.
According to the BLS, nursing administrators make an average annual salary of $104,400 as of 2020.
Nurse administrators generally work a minimum of 40 hours each week, with an hourly compensation of around $50.14.
A Master's Healthcare Administration program is usually necessary, as is state licensure.
Some Nursing Administrators will additionally hold a Master of Business Administration degree.
As documented by BLS, the employment of medical and health services managers is expected to climb 30-32% from 2020 to 2030.
Pain Management Nurse
Pain Management Nurses assist patients with post-surgery pain management or individuals with chronic pain difficulties.
They collaborate with other healthcare team members to discover the source of pain and the best type of treatment, as well as to educate patients about pain management and how to prevent becoming addicted to or dependent on prescribed medications.
The average annual compensation for pain management nurses is $101,700.
Nurses who specialize in pain management typically work 40 hours per week, earning an hourly rate of $48.50.
The demand for pain management nurses is high since they can work in several healthcare settings, including hospitals, rehabilitation facilities, clinics, and nursing homes.
The demand for expert pain management nurses will only increase as the population ages.
Nurse Researcher
This position is intended for scientists who research many aspects of illness, health, and healthcare.
Nurse researchers can enhance patient health care services and results by conducting and executing scientific studies, making this nursing specialization critical.
The median annual wage for Nurse Researchers is around $97,000.
To become a nurse researcher, you must first have a doctorate (Ph.D.).
According to the BLS, the career outlook of medical scientists will increase by 5-6% between 2019 and 2029.
Trauma Nurse
A Trauma Nurse assists patients who have sustained an acute injury or illness due to an unintentional, intentional, or unidentified cause.
Trauma nurse salaries are determined by various factors, including years of experience, education, location, certification, and employer size.
As of May 2020, the national average income for trauma nurses is $91,105, with wages as high as $155,100.
RN job possibilities are predicted to expand 10-12 percent between 2018 and 2028, with some locations of high demand due to large populations expected to grow even faster.
Trauma nurses are in particularly high demand because it is a demanding and demanding field of nursing that requires highly skilled nurses.
ER Nurse (Emergency Room Nurse)
ER nurses care for patients who have suffered trauma, damage, or severe medical issues and require immediate care.
Because these professionals operate in crisis settings, they must be able to identify the best strategy to stabilize patients and limit pain as rapidly as possible.
An ER nurse may expect to earn $45.05 per hour on average.
This equates to approximately $80,500 to $90,500 each year.
This can vary based on your level of experience and where you work.
By pursuing further education and qualifications, you can raise your wage expectations.
Consider enrolling in a BSN (Bachelor of Science in Nursing) program if you already have an Associate's degree in nursing.
Those who achieve a BSN are sought after by companies, have greater responsibilities, and can thus earn more compensation.
Consider pursuing a master's degree in nursing if you already have a BSN.
According to the BLS, registered nurses' overall job or career outlook is predicted to grow by 10-13% by 2029.
There are currently little over three million registered nurses working in the United States, and this predicted rise implies an increase of about 499,999 jobs.
Med-Surg Nurse (Medical-Surgical Nurse)
Medical-surgical nurses have licensed nurses who care for adult patients before and after surgical procedures.
They work with medical experts to coordinate healthcare programs, deliver prescriptions, and educate patients about surgical procedures.
The average annual salary for a MED SURG RN in the United States is $86,600 as of February 2022.
If you need a transient salary calculator, that works out to about $41.65 per hour.
This equates to $1,670 each week or $7,225 per month.
According to BLS, job opportunities for all registered nurses (RNs), including surgical nurses, are predicted to expand by 10-12% between 2018 and 2028.
Operating Room Nurse (OR Nurse)
An RN (registered nurse) who works in the operating room is an operating room nurse.
They look after patients before, during, and right after medical procedures or invasive surgery.
They also communicate with the patient's family members, giving information that may interest them.
As of February 2022, the average OR Nurse salary in the United States is $81,100, with a usual range of $72,700 to $89,600.
Salary spans can vary considerably depending on a medley of things, including supplementary talents, schooling, years you have functioned in your field, and certifications.
Registered nurse employment is expected to grow at 7-9% between 2020 and 2030.
On average, 194,499 registered nurse job opportunities are expected per year during the next decade.
Nurse Navigator
In a nutshell, a patient or nurse navigator is your advocate for care, from the initial consultation to treatment.
Nurse navigators are most typically seen in oncology, assisting patients with their cancer diagnosis and personalized care plan.
In the United States, the median annual wage for a nurse navigator is $80,600.
Patient navigators have a promising work outlook.
As the Affordable Care Act creates a need to assure patient satisfaction and quality health care at an affordable cost, more health care facilities are likely to hire patient navigators.
Telemetry Nurse (Progressive Care Nurse)
A Telemetry or Progressive Care Nurse uses an EKG or other vital sign measuring devices to monitor patients with heart disease and other significant medical illnesses.
Telemetry Technicians play an important role in saving lives while earning a good living.
In the United States, the average Telemetry Nurse's salary is $78,300 per year or $37.65 per hour.
Individuals at the tail-end of that spectrum, the bottom 10%, earn around $53,100 per year, while the highest 10% earn $115,100.
As with most things, location is important.
Telemetry Nurse salaries are highest in New York, Michigan, Hawaii, California, and Ohio.
With a median hourly wage of close to $37, this occupation has the potential to earn salaries in the $73,000-$89,000 range.
Remunerations and compensations are calculated by years of experience, education, and advanced training.
A Telemetry Technician starts with an hourly compensation of $13.90 per hour.
Professionals in this category typically have less than 20 years of experience.
Conclusion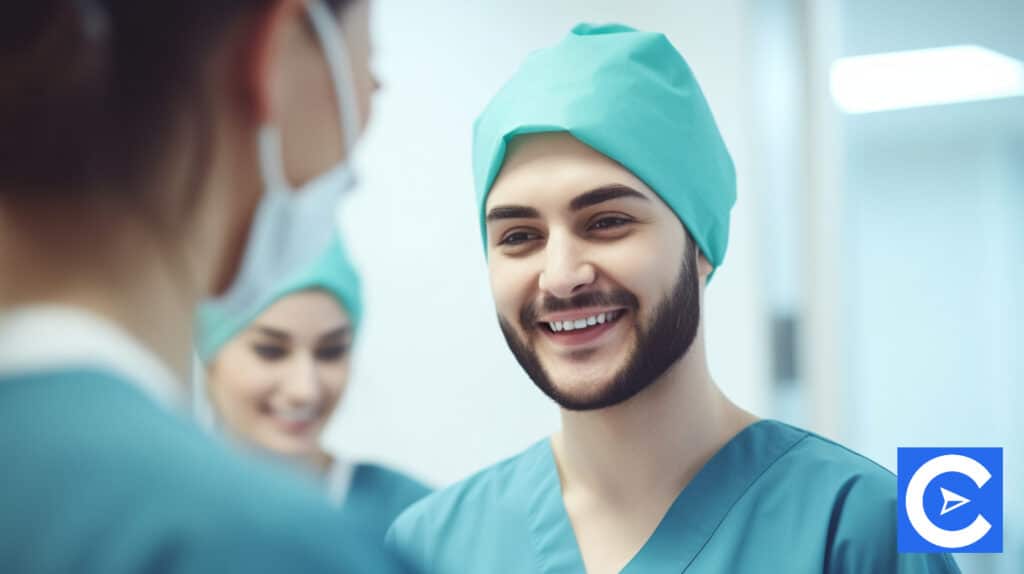 Nursing offers a variety of financially and emotionally rewarding occupations.
Specialized nursing occupations require particular talents and offer a wide range of rewards, whether treating the elderly, pregnant women, newborns, or any other patient group.
The nursing profession is in high demand.
Doctors will rely even more on their nurses to assist with patient care than they do now.
Furthermore, more outpatient clinics and other medical facilities are being created to accommodate more patients, which would necessitate hiring more nurses.
When you search for jobs as a graduate with the highest level of nursing degree or are interested in enrolling in a nurse residency program, you can begin your search for high-paying RN jobs or jobs with the highest nurse salary from accessible platforms like Linkedin.
FAQs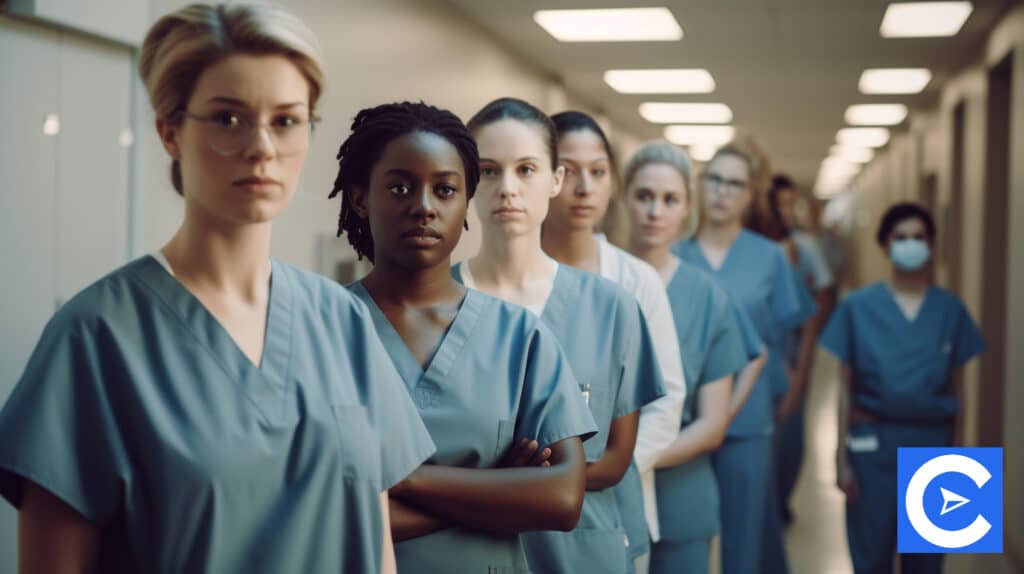 What Nursing Jobs Pay the Most?
The following are the highest-paid nursing jobs:
Certified Registered Nurse Anesthetist – $183,600
Neonatal Nurse – $127,000
Cardiac Nurse – $116,000
Orthopedic Nurse – $115,000
Oncology Nurse – $115,000
General Nurse Practitioner – $114,000
Family Nurse Practitioner – $112,000
When to Start Applying for Nursing Jobs?
At the very beginning of your last semester of nursing school, if not sooner, you should begin applying for nursing positions in the nursing field. Many firms begin looking for spring grads in January and fall graduates in August, depending on the time of year.
What kind of Nursing Jobs are There?
Here, carefully listed, is a checklist of the different nurses employers are looking to hire. Registered Nurse (RN). Labor and Delivery Nurse. Emergency Room Registered Nurse. Nurse Case Manager. Clinical Nurse Supervisor. Oncology Registered Nurse. Critical Care Registered Nurse. Advanced Practice Registered Nurse (APRN). Nurse Educator. Clinical Nurse Specialist
What Jobs Can You Get with a Masters in Nursing?
The jobs available with a Master's in Nursing degree include advanced nurse practitioner, research nurse, nursing consultant, nurse administrator, nurse educator, and clinical nurse specialist.
What are the Highest Paying Nursing Jobs?
Certified Registered Nurse Anesthetist – $183,600
Neonatal Nurse Practitioner – $127,000
Cardiac Nurse Practitioner – $116,000
Orthopedic Nurse Practitioner – $115,000
Oncology Nurse Practitioner – $115,000
General Nurse Practitioner – $114,000
Family Nurse Practitioner – $112,000
What are the Easiest Nursing Jobs to Find?
The easiest nursing jobs to find are: Summer Camp Nurse. Nurse Blogger. Nurse Educator. Clinic Nurse. School Nurse. Traveling Nurse. Public Health Nurse. Nurse Administrator
Can I Apply for Nursing Jobs Before Graduation?
Applying for a nursing job before you have your license may seem paradoxical, but it can take time to examine your applications. Human Resource departments receive many applications, and it can take several weeks for them to sort through them all before picking who to interview.
References