Hi, and welcome to another exciting and interactive read from nurse code.
After reading this article, we guarantee that you will be more informed on the type of RN jobs available for you and how to get them.
We will specifically take you through the following:
How to get a travel RN job
Types of travel RN jobs
Available travel RN jobs
Let's jump right in!
Introduction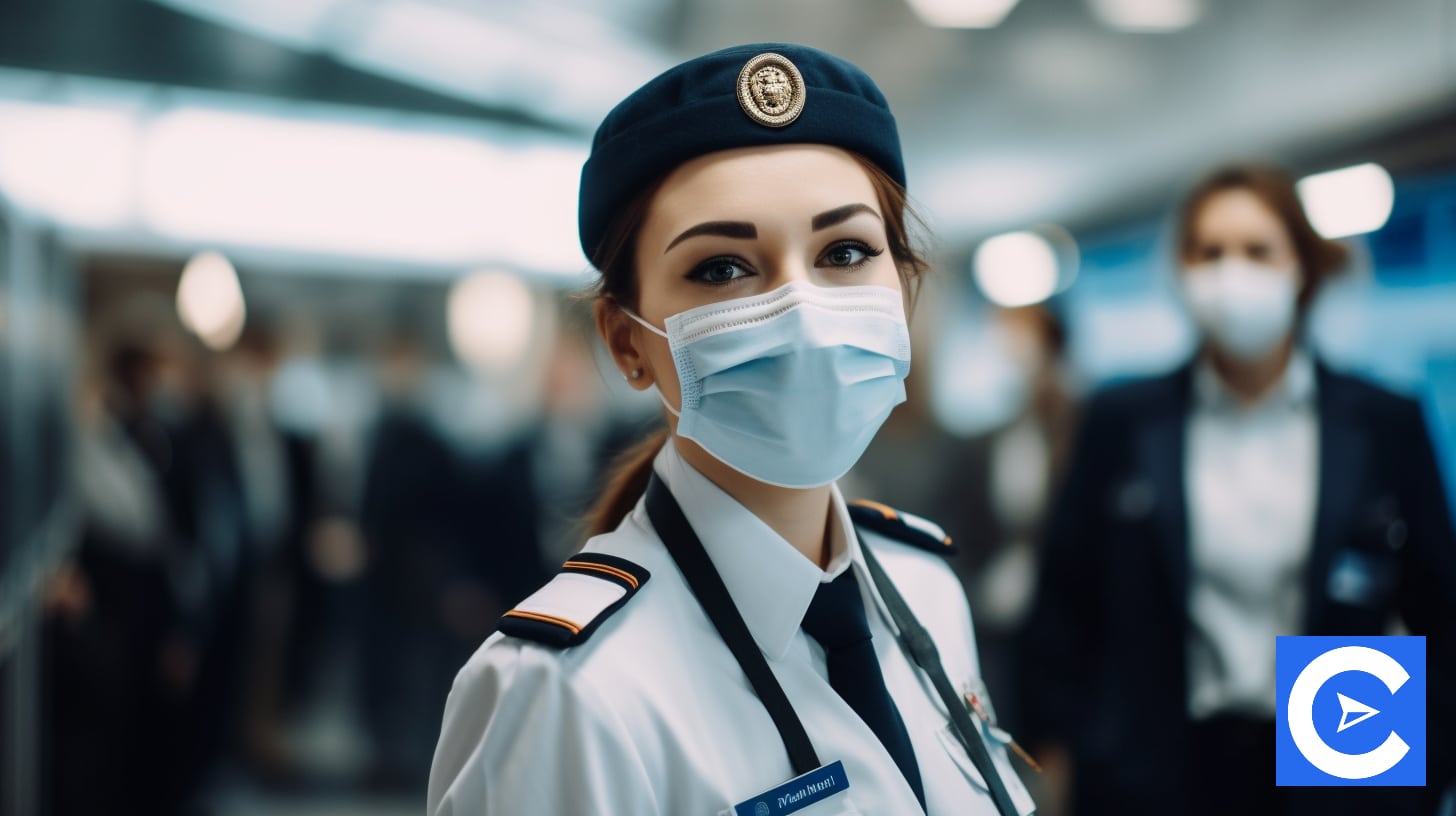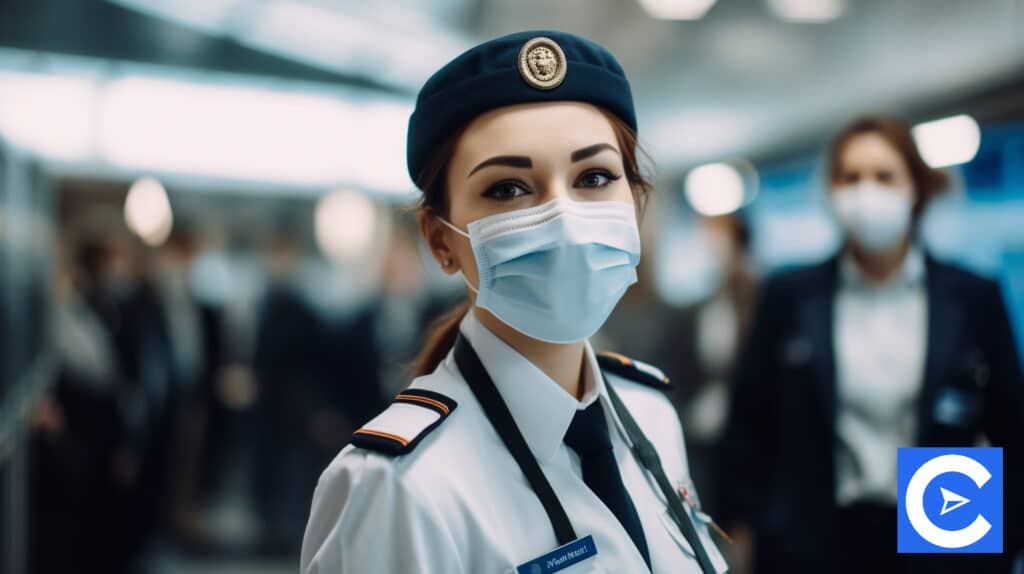 Travel Registered Nurses (RN) are highly skilled and qualified nursing practitioners that work in short-term roles to fill nursing staffing shortages in healthcare facilities across the country.
So whether you're in Richmond, New York, or Nashville, Tennessee, you can be a travel RN.
The travel nurse assignments provide comprehensive nursing care to patients in different healthcare facilities.
Travel RNs often work in hospitals, long-term care facilities, community health centers, home health, and intensive care units.
The traveling RN work as case managers, oncology, tele, med-Surg, and pediatric RNs.
Continue reading to learn how to bag high-paying travel RN jobs.
How to find travel RN jobs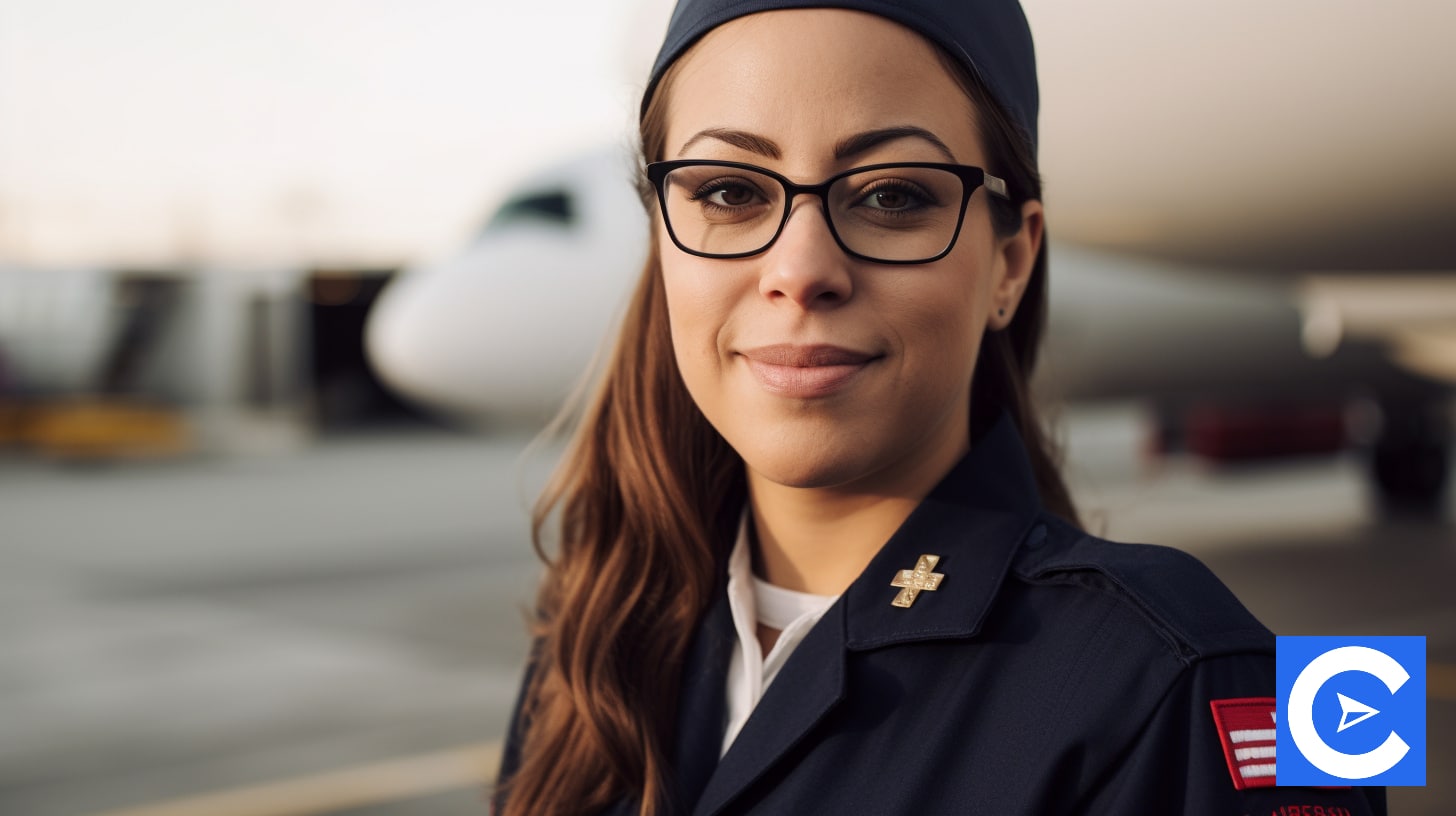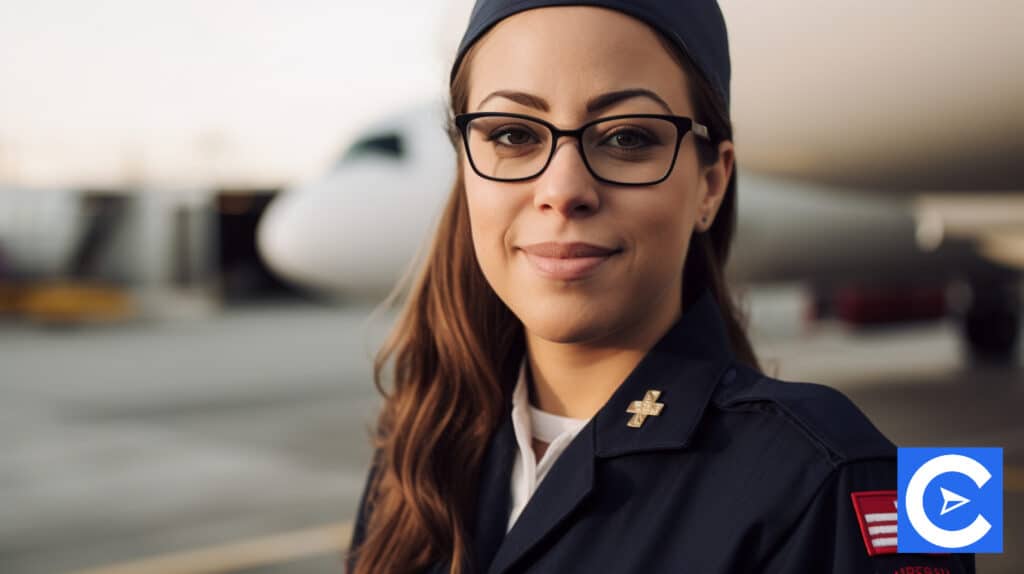 Are you interested in securing the highest-paid travel nurse jobs but don't know where to start?
Getting a good travel RN job can be both daunting and tiring.
Consider using these options to quickly identify your dream travel nurse job, whether you're an experienced or new travel RN.
1. Travel nurse staffing agencies
Travel nurse staffing companies connect qualified RNs to numerous well-paying nursing vacancies every year.
Travel nursing staffing agencies use their impressive professional network with healthcare institutions to identify, negotiate and connect RNs with jobs.
To maximize your options consider signing up on multiple travel nurse staffing sites.
And remember to enable job alerts functionality to always be in the loop of new job vacancies.
2. Word of mouth
Building a robust professional network is vital in helping you secure high-paying travel nurse jobs.
Consider connecting with other traveling nurses, recruiting managers, and talent search agents.
Building a solid professional network will give you hidden insights into jobs that usually appear in job adverts.
3. Referrals
Referrals are a great way of bagging your next traveling RN job.
Most recruiters and employers prefer working with a travel RN who has worked with a mutual colleague or acquaintance.
Therefore ensure that you leave a positive impact in all your previous travel nurse jobs for positive future job referrals.
4. Professional travel nursing bodies
Enroll in a professional nursing body to get updates on traveling nursing trends, changing nursing regulations, and updates on travel nurse jobs.
Some of the professional travel nursing bodies to join include the American Travel Health Nursing Association (ATHNA) and specialty nursing associations.
5. Direct application
Some travel RNs prefer to respond directly to job ads and not use intermediaries.
Though not very effective, the direct application allows you to dictate the terms and conditions of the travel RN job you're seeking.
The downside to direct application is the time factor since most travel RN jobs have tight starting dates.
But if you have the time, resources, and technical know-how, direct application is a viable method of securing a travel RN job.
Types of travel RN jobs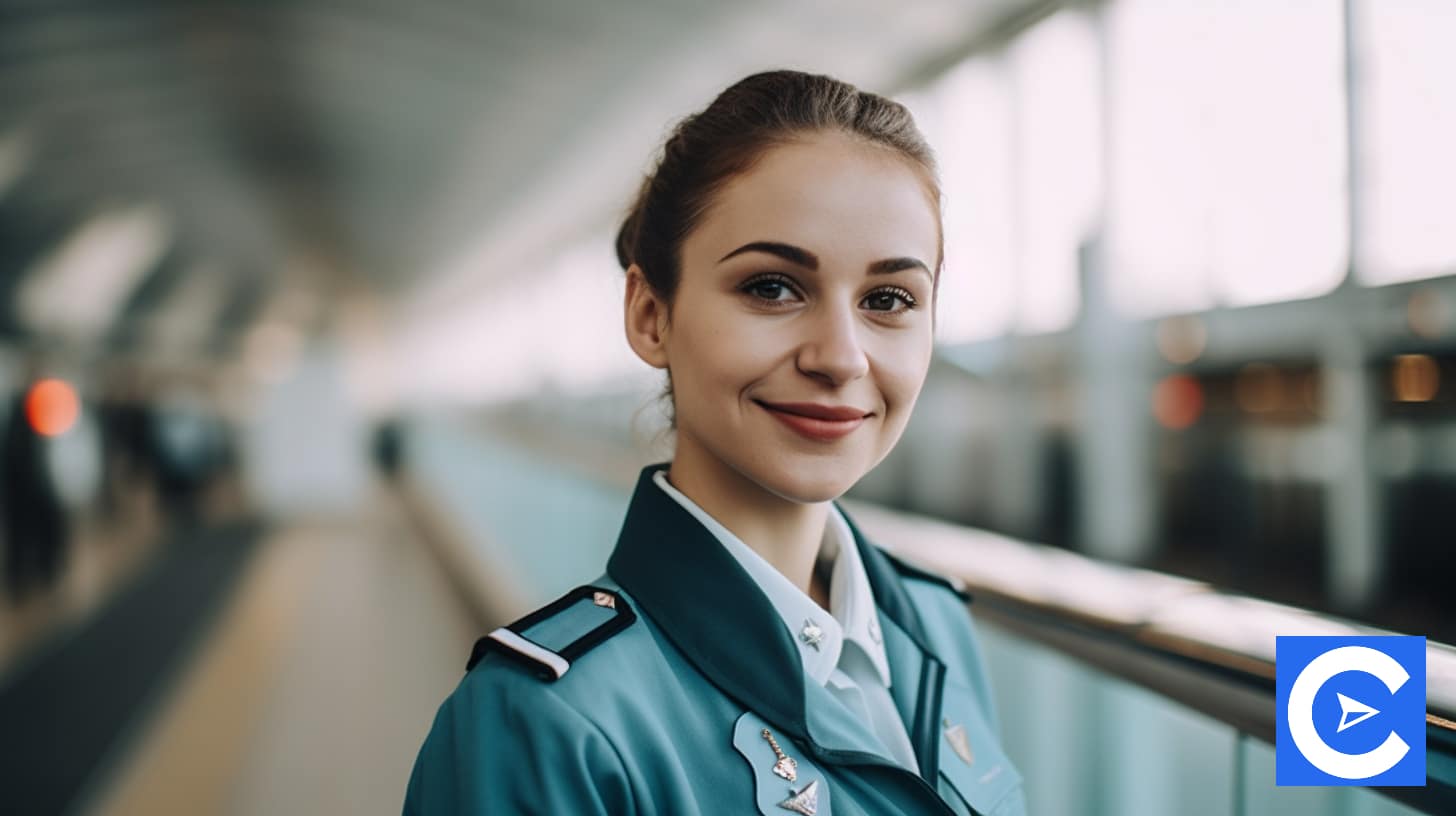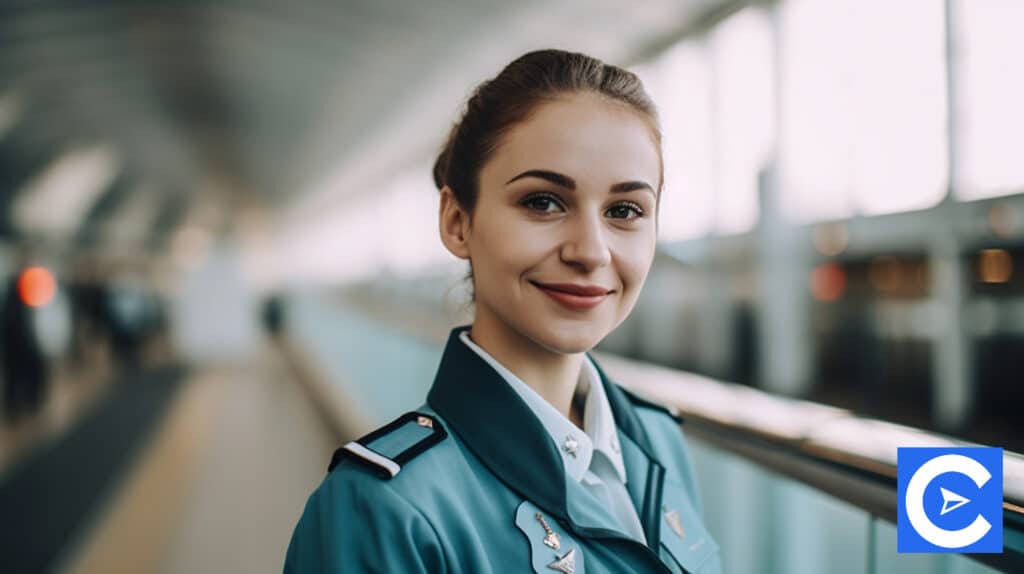 There are several types of travel RN jobs spanning several different nursing specialties.
Here are the common RN job types:
Per diem traveling RN jobs refer to those jobs paid daily.
When a traveling RN finishes a shift, they are paid and are under no obligation to report to work the following day.
Per diem traveling RN jobs are perfect for healthcare institutions that need a temporary fix to staffing shortages without the HR complexity of hiring a short-term travel RN.
RNs pursuing further education programs and those with some free time in their hands also prefer per diem jobs due to their flexible nature.
Locum tenens are short-term nursing substitutes engaged almost immediately due to illness, family emergencies, or vacations due to unexpected staffing crises.
The scope and reach of locum RNs are expansive as they usually fill varied nursing positions meaning that most locum RNs are multitalented and can work in various nursing departments.
Locum RNs usually hold advanced nursing degrees and boast impressive nursing experience.
The main difference between Locum and short-term travel RNs is that locum RNs period of engagement is usually not fixed.
The period could be one day, one year, or ongoing.
Short-term travel RN jobs are contractual RN jobs that usually last 4-16 weeks.
Many healthcare facilities are understaffed, and finding temporary nurse staff offers staffing relief to these institutions.
Additionally, in disease outbreaks such as COVID-19, the demand for short-term travel nurses has increased exponentially.
The two most common short-term travel nurse jobs are the rapid response and strike nurse travel jobs.
Long-term travel RN jobs typically take several months but usually not more than 12 months.
These types of travel RN jobs usually offer more significant incentives and perks due to the permanency of the job.
Long-term travel RNs gain more experience and build a significant job portfolio that improves their marketability.
Crisis contract nursing refers to the travel RNs who respond to crises, including natural disasters, wars, disease outbreaks, and severe staffing shortages.
Crisis travel nurse jobs are usually difficult and performed under unfavorable conditions that require total dedication and commitment by the travel RN.
The good thing about crisis ate travel nursing jobs is that they pay way better than other travel RN positions.
Read on for some sample RN jobs with the education requirements, duties, and benefits.
Sample Travel RN jobs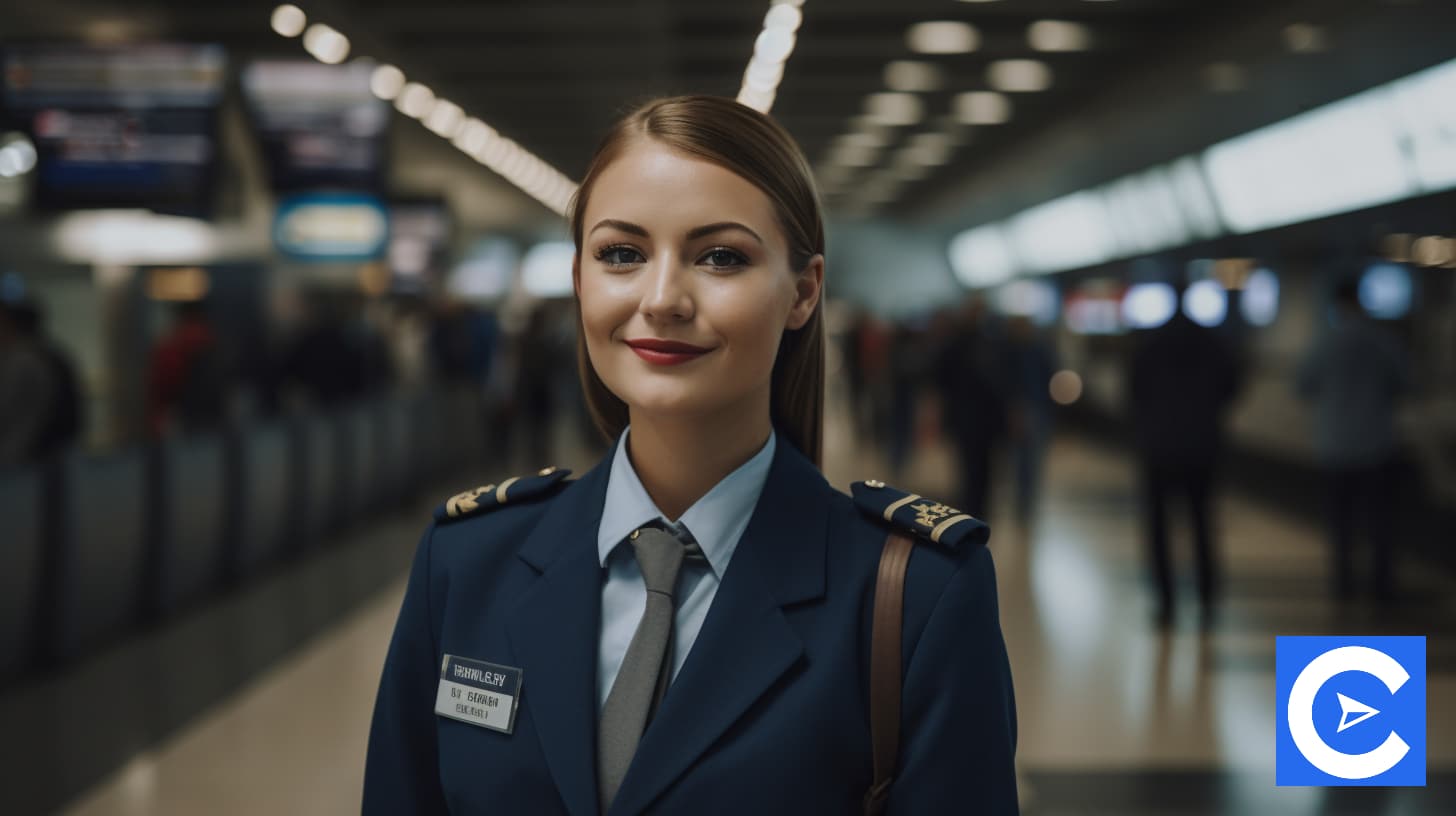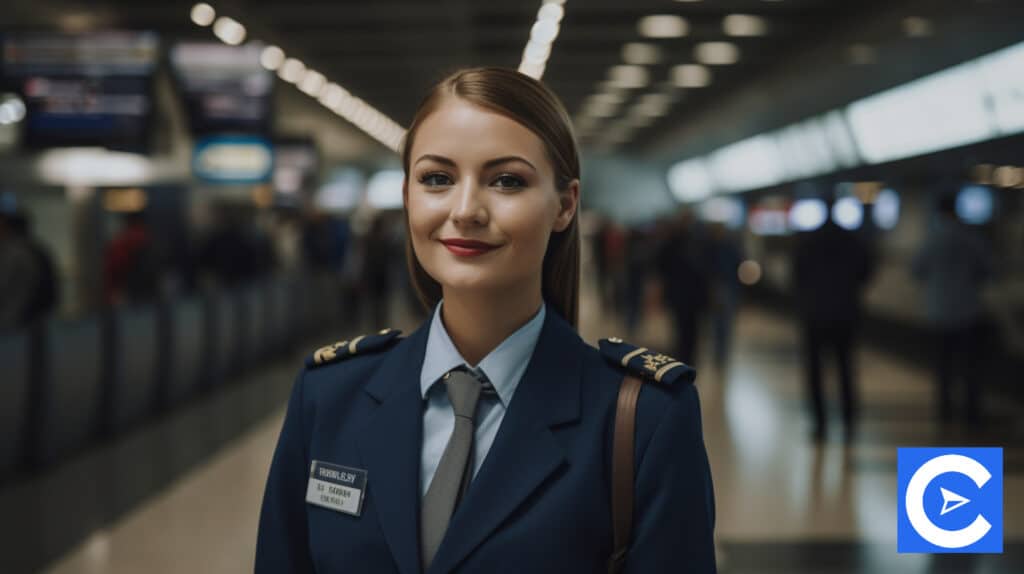 Here are some sample travel nursing jobs with the roles, responsibilities, salaries, and terms of employment.
1. Pediatric Intensive Care Unit (PICU) Travel Nurse
The PICU travel nurse will be responsible for delivering personalized, high-quality patient care using acceptable scientific procedures and treatments to minors under 18 years.
Roles and responsibilities:
Assess, monitor and care for minors displaying signs of acute illnesses
Administer medications, including starting IV and all types of injections
Administer nutrition through feeding tubes and other means
Provide respiratory management
Monitoring patient vitals, including blood pressure and respiratory rates
Changing wound dressing
Liaising with other healthcare professionals to provide holistic patient care
Qualifications
Active RN license
RN degree
Basic Life Support (BLS) and (Pediatric Advanced Life Support (PALS)
One year of RN experience
Terms and benefits
48 hours per week
Day shift
Flexible scheduling
Group health insurance
ADD/life insurance
Access to housing and travel benefits
Matching 401(K)
Premium pay
13-week duration
2. Progressive Care Nurse (PCU) Travel RN
The PCU travel RN will collaborate with other healthcare providers to deliver holistic nursing services to patients from the ICU and critical care departments.
Roles and responsibilities
Assess and monitor patient's progress
Calculate drug dosage and administer medication
Start IV and feeding lines
Change bedpans. wound dressing and insert catheters
Preparing and maintaining medical equipment
Assisting physicians with bedside procedures
Qualifications
Bachelors of Science in Nursing (BSN)
ACLS and BLS certification
Valid NY RN license
1.5 years of clinical RN experience
Telemetry, critical care, and oncology experience preferred
Terms and conditions
Day shift ( 7.00 am – 7.30 pm)
401(K) benefits
Competitive salaries
Health, dental and disability insurance
Continuing Education credits
Free and high-quality housing
Temporary job posting (13 weeks)
3. Post-Anesthesia Care Unit (PACU) Travel RN
PACU travel RNs are responsible for delivering high-quality postoperative nursing care for patients recovering from medical operations and procedures.
The patients in postoperative units require high levels of care as they are susceptible to infections and numerous postoperative complications.
Roles and responsibilities
Administer pain medication (intravenous, oral, inhalation)
Monitor and record patient vitals
Implement a postoperative treatment plan
Assist physician in bedside procedures
Perform minor medical procedures (inserting catheters, IVs)
Respond to postoperative emergencies and bedside calls
Educate family members in the best post-op care regime
Qualifications
Valid RN license
BLS, ACLS certification
RN degree from accredited nursing schools
1-year relevant PACU experience
Terms and conditions
13 weeks contract
Day shift
48 hours per week
Group health insurance
401(K) support
Free housing
Travel expenses reimbursement
4. Long term acute care (LTAC) Travel RN
LTAC RNs work with CNAs in hospitals, nursing homes, rehabilitation centers, and long-term care facilities to provide high-level nursing services to patients with incurable diseases or chronic conditions.
Roles and responsibilities
Administering medication
Evaluate and monitor patient condition, including recording vital signs
Participating in patient care planning meetings with other healthcare providers
Assisting physicians in performing medical procedures
Provide direct patient care, including starting nutrition and IV lines
Qualifications
RN certification from accredited training schools
BLS certification
LTAC experience (2 years)
Active Virginia RN license
Terms and conditions
36 hours per week (every other weekend required)
Temporary contract (8 weeks)
Night shift ( 7.00 pm – 7.30 am)
Competitive weekly pay, including referral and job completion bonuses
Housing assistance and stipends are available
Health and supplemental insurance coverage
Travel reimbursement
Licensure assistance
5. Postpartum Travel RN
A postpartum or mother-baby traveling RN is responsible for the health and welfare of both the mother and baby after delivery.
Roles and responsibilities
Administer relevant vaccinations
Monitor and record mother and child vitals
Clean, clothe and weigh babies
Perform routine tests and check for postpartum complications
Educate mothers on functional feeding
Administer post-delivery drugs to mothers
Encourage mothers and educate family members on proper child and mother care
Qualifications
Associate of Science (ASN) or Bachelor of Science in Nursing (BSN) degree
2+ years of experience
Valid RN license
Terms and conditions
Night shift (7 pm -7 am)
Eight weeks (36 hours per week)
Matching 401(K)
Health, dental, vision, and life coverage
Licensure and continuing education reimbursement
Competitive pay package
6. Med-Surg Travel RN
Med-Surg travel RNs are highly skilled and specialized nurse practitioners offering vital nursing services to preoperative and postoperative patients.
Roles and responsibilities
Assess patient conditions and document vitals
Perform wound dressing
Administer medication
Start IVs, insert catheters and adjust oxygen tanks and other equipment operations.
Order lab tests
Document patient progress
Assist physicians in performing medical procedures
Qualifications
Valid and current RN license
Accredited RN nursing degree
One year experience
BLS, ACLS certification
Terms and conditions
Dental, vision, and medical insurance cover
Personalized compensation packages
Loyalty and referral bonus
401 (K) assistance
Free housing
Per diem and travel allowance
Short term covers ( disability, critical illness, accident insurance)
7. Emergency Room (ER) Travel RN
ER RNs are responsible for quickly evaluating emergency patients' conditions and formulating the best patient care plan.
Typical ER traveling RN duties include assessing and ordering relevant medical tests on patients.
Roles and responsibilities
Evaluating and documenting patient conditions
Blood, glucose, and plasma transfusion
Point of care testing and other rapid tests
Wound care, bone setting, and fixing splints
Attending to trauma and critical injuries, patients
Preparing effective treatment plans
Facilitating rapid check-in protocols
Qualifications
Valid RN license
One year of ER experience
BLS, ACLS certification
Terms and conditions
Competitive salaries
48 hours working week
Overtime pay after 36 hours
401(K) investment plan
Health and free liability insurance
13 weeks assignment with flexible start dates
Day and night shifts are available
8. Operating Room (OR) Travel RN
Operating room RNs are vital for the successful outcome of operations.
These highly trained and skilled nursing professionals feature in operating rooms across different healthcare settings and provide vital nursing support to surgical teams.
Roles and responsibilities
Evaluate and prep patients before medical operations
Provide operating assistance to surgeons during procedures
Stock and arrange medical equipment and supplies for operations
Prepare and sterilize the operating room
Implement post-operative patient care plans
Position patients before medical procedures
Qualifications
Valid North Carolina RN license
Minimum two years OR RN experience
BLS, ACLS certification
Terms and conditions
Full-time nurse role
401(K) benefits
Dental, vision, and health insurance
24-week contract
36 hours per week
Competitive salary ($3200-$3300)
HSA plan
9. Interventional Radiology Travel RN
The interventional radiology travel RN will provide holistic direct radiological care in the pediatric, ICU, and cardiology departments.
Roles and responsibilities
Perform radiological procedures (ultrasound, radiation therapy, MRI)
Perform minor medical procedures (insert foley, catheters, IVs)
Monitor and document patient vitals
Work with a multidisciplinary medical team to provide high-quality patient care.
Provide emergency care treatment
Ensure patient comfort
Assess and document all treatment plans
Educate patient and family members on proper health protocols
Qualifications
Valid BSN license
1-2 years of cath lab experience
Valid driving license
BLS, AHA certification
North Carolina RN or compact state license
Terms and conditions
Competitive pay package ($3551 per week)
13-week contract duration
10 hours day shift
Medical, dental, vision, and health insurance
Conclusion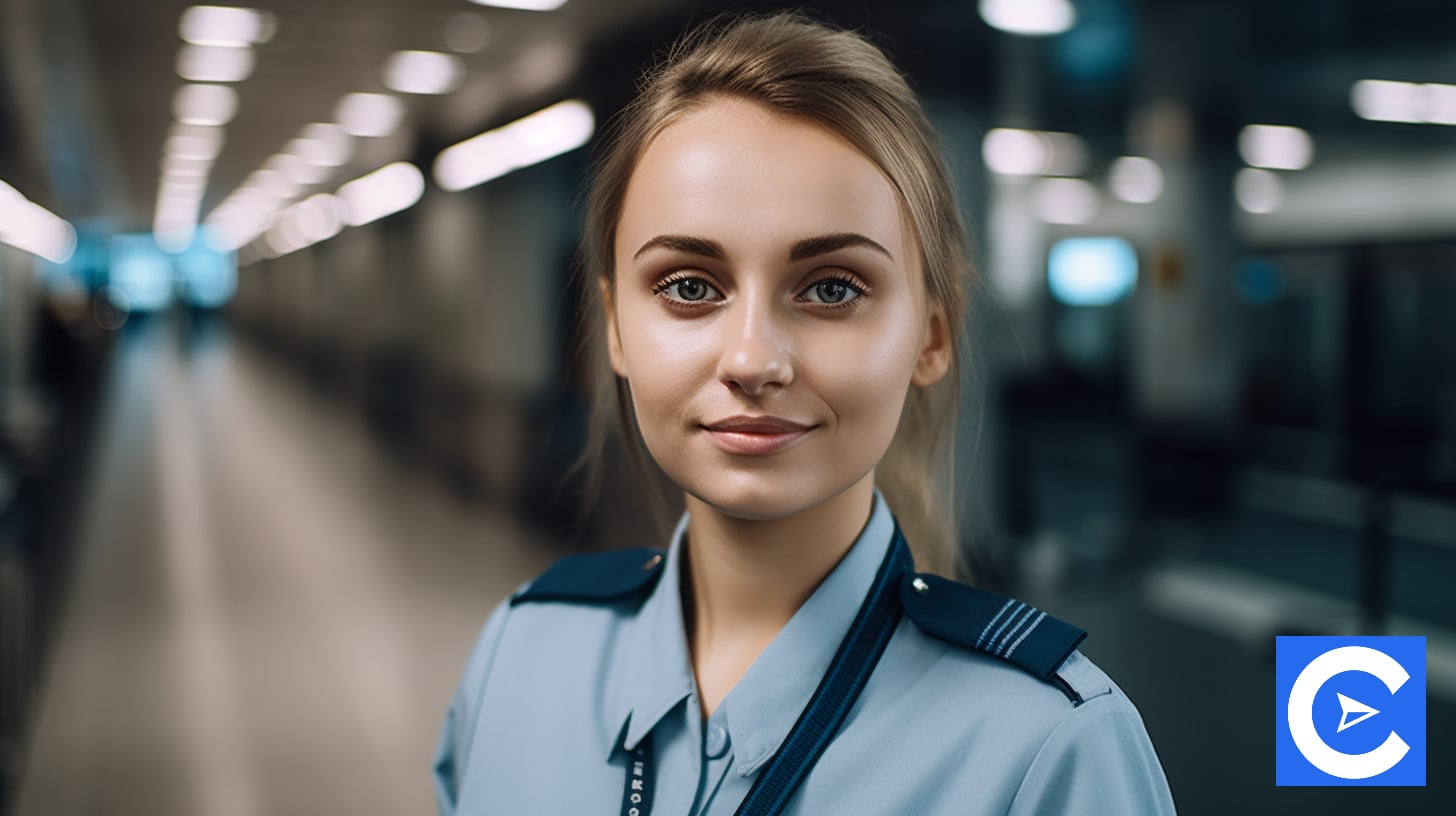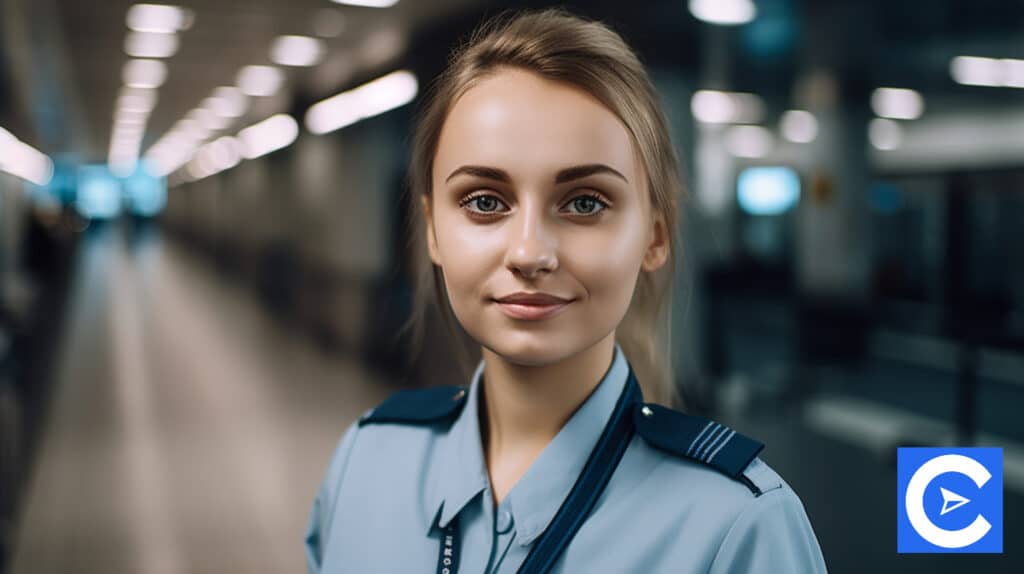 Working as a travel RN is an excellent way of growing your professional experience while earning more and visiting new places.
The best way to be more marketable and attract higher-paying travel RN jobs is by credentialing new skills and growing your portfolio.
We hope that our comprehensive travel RN article has given you a glimpse of the roles, responsibilities, and job environment of travel RNs.
Keep on reading to get answers to our reader's frequently asked questions.
FAQs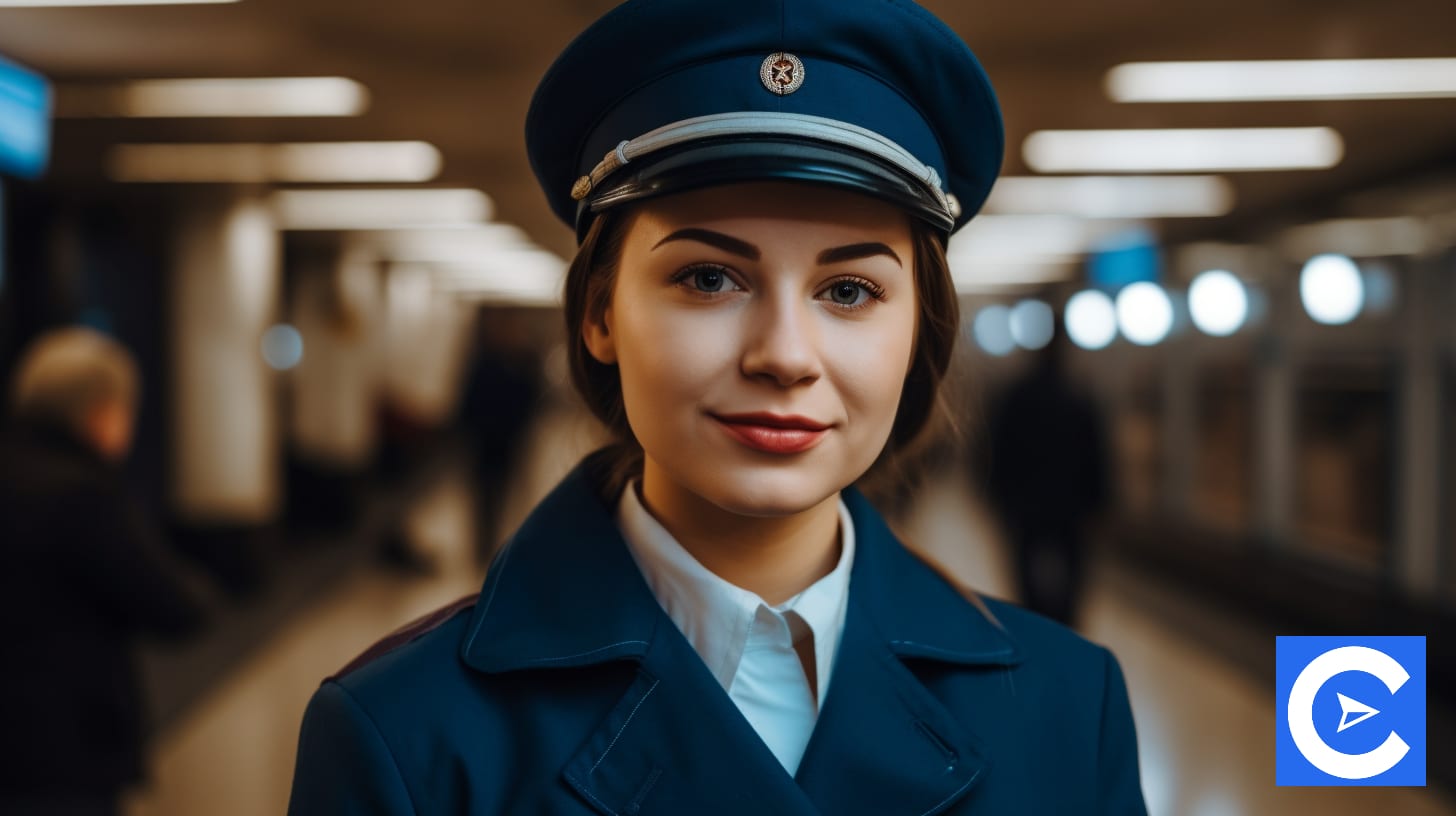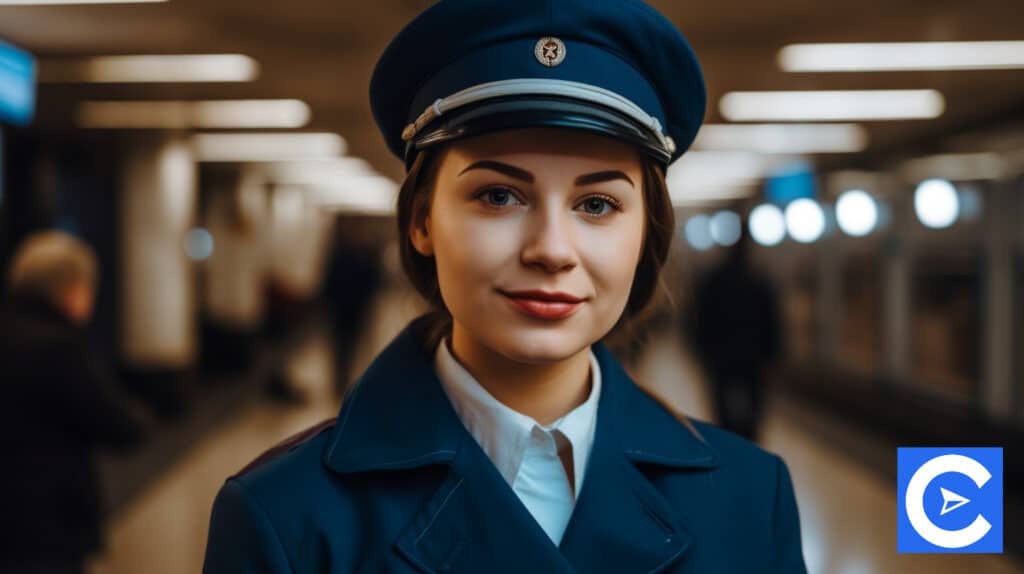 How can travel nurses make the most money?
To earn more, do the following:
– Work overtime and holidays
– Work on part-time, per diem, and contract nurse jobs
– Concentrate on high paying specialties (med-Surg,  cath lab)
– Use incentives wisely (house stipends, bonus)
– Target crisis contract nursing jobs
– Upgrade your skillset (EMR conversions)
How much do traveling nurses make a week?
According to the Bureau of Labor statistics traveling nurses make an average of $2000 for a 40-hour week. According to Ziprecruiter, travel nurses earn $1908, while Indeed.com puts the figure at $1992-$3250 weekly. Traveling nurses' earnings depend on their specialty, location, experience, and type of healthcare institution.
Is being a travel nurse worth it?
Being a travel nurse is worth it due to  the following advantages:
– Great pay
– Flexible schedule
– Ability to travel and explore
– Opportunity to learn new skills and experiences
– Excellent working terms and conditions
– Improved job security
– Opportunity to build strong professional networks
– Receive reimbursements for most living expenses
Which travel nurse company pays best?
According to travelnursing.org, the best-paying travel nurse companies usually combine out-of-pocket reimbursement packages, travel, and housing allowances.
The highest paying travel nursing agencies include:
– Triage staffing
– Aya healthcare 
– Travel Nurse across America
– Axis medical staffing
– Flexcare medical staffing
– Advantis Medical
– Fastaff
– Trinity healthcare staffing group
How does a travel nurse work?
Travel nurses are nursing professionals who fill short-term nursing staffing shortages in different healthcare facilities. The travel nurses usually work with travel nursing companies to secure their desired nursing jobs. Travel nurses work on short-term, per diem, and contract terms to fill emergency and strike nurse jobs.
How much does a traveling RN make?
According to nursingprocess.org, traveling nurse salaries average  $9790 per month and $117490 per year. The typical starting salary for travel nurses is $78430 and rises to $170680. Travel nurses' salaries vary broadly depending on their specialty, experience, education, location, and type of healthcare institution.
What are the highest paying travel nursing jobs?
According to indeed.com, the highest paying travel nurse assignments include:
– ICU traveling RN – $142136 per year
– ER traveling RN – $131764 per year
– OR RN – $127184 per year
– Labor and delivery nurse – $125707 per year
– Oncology RN – $122707 per year
– Travel nurse – $112721 per year
– Hospice nurse – $80741 per year
How can a travel nurse become a millionaire?
To become a traveling RN millionaire, do the following:
– Specialize and seek high paying RN travel jobs
– Make intelligent investment decisions (money market, forex market, cryptocurrency)
– Reduce expenses and debts
– Start a side hustle
– Save diligently
– Work with professionals to manage finances
– Diversify your skillset
Are travel nurses rich?
According to the US Bureau of Labor statistics, travel nurses are mid-range earners. Travel nurses, on average, earn $56 per hour, the same as industrial productions and human resource managers.
Why do travel nurses make so much money?
Here is why travel nurses earn more:
– They fill nursing staffing shortages on short notice
– Provide specialist nursing services
– Receive competitive salary packages due to their flexibility
– Work temporarily
– Traveling nurse reimbursements aren't taxable
– Work with travel nursing agencies that are better at negotiating
How can a travel nurse make 6 figures?
Here is how to make six figures as a travel nurse:
– Seek high paying travel nurse jobs
– Offer specialist nursing services
– Be flexible
– Save and reduce unnecessary expenses
– Work in crisis travel nurse jobs
– Use rapid response staffing services
– Invest wisely
– Sign up for multiple reputable nursing staffing agencies
References