Greetings!
Welcome to the most comprehensive article on the Nurse Writer career.
This article will teach you why and how to become a Nurse Writer.
After reading this write-up, you will be able to determine if the nurse writing profession fits your goals, strengths, and skills.
In this article, you will learn about the following:
What is a Nurse Writer
How do I become a Nurse Writer
The advantages of being a Nurse Writer
Where do Nurse Writers work
Continue reading for all information about nurse writing!
Introduction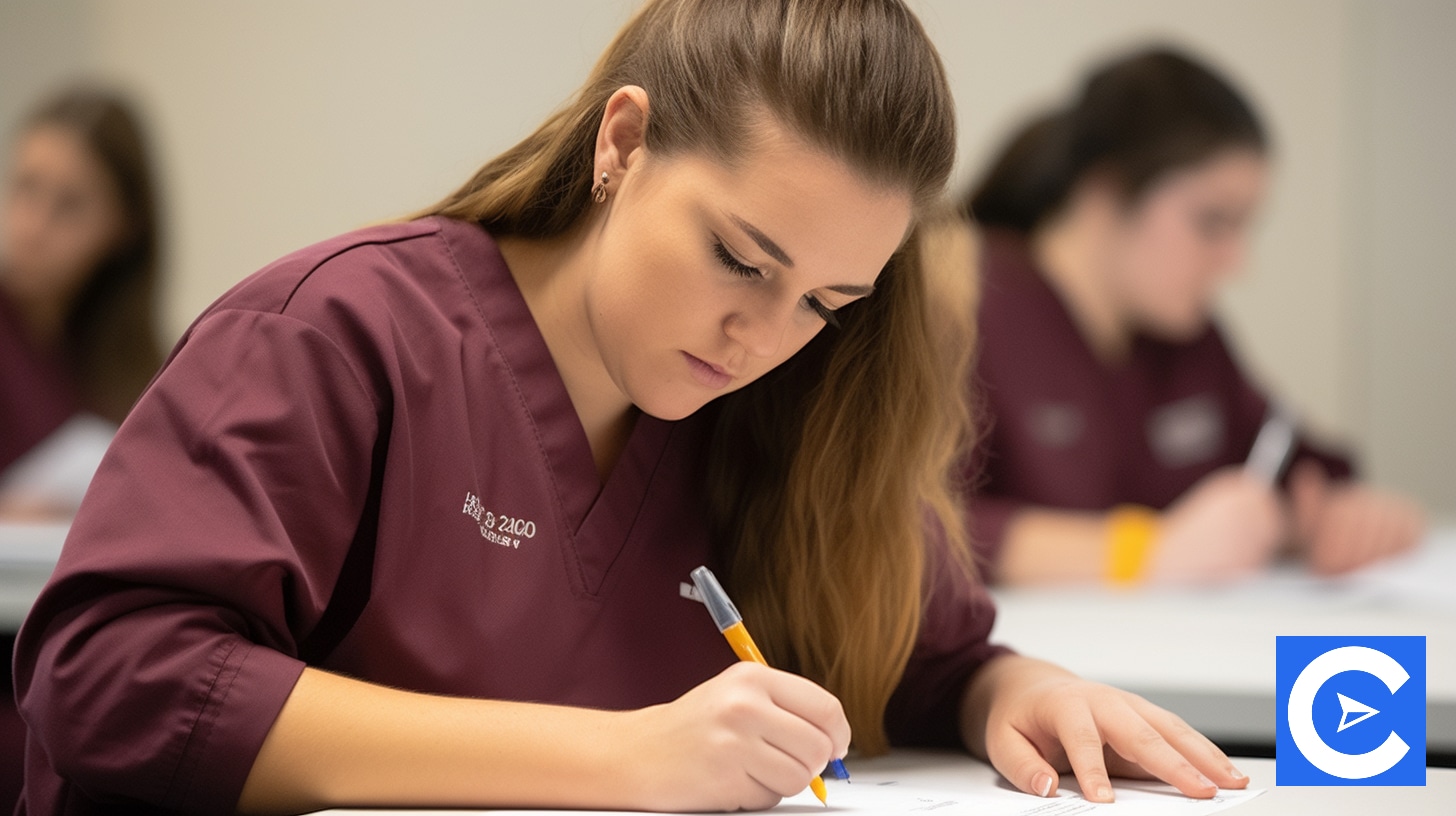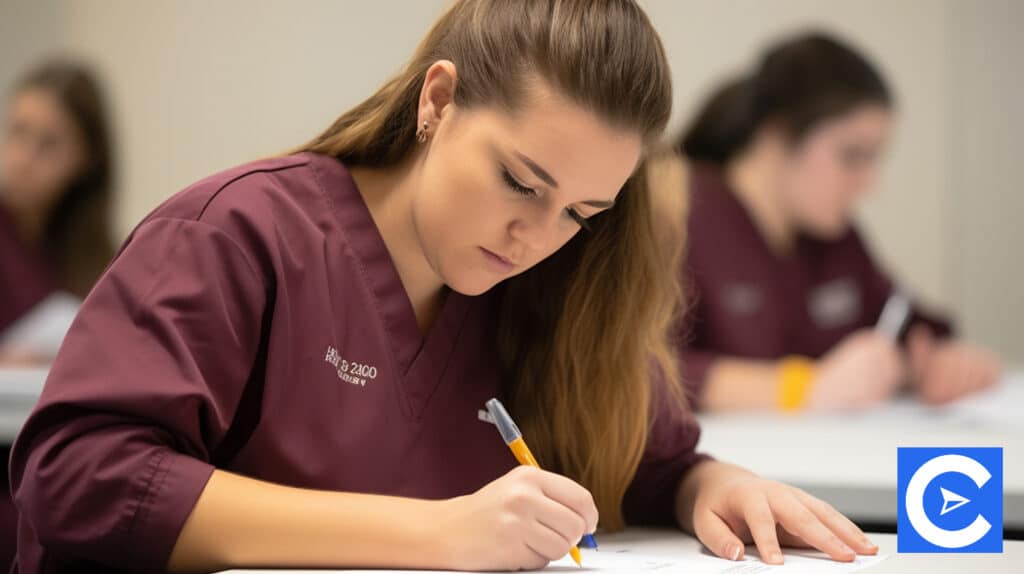 What's the first thing you do when you get a cranking headache, a tummy ache, or a running nose?
I bet the first thing you'll do is go online and Google your symptoms, right?
Well, chances are that the medical articles you'll read after your Google search is from a Nurse Writer.
A Nurse Writer who is a medical professional creates these medical articles that educate and sensitize the public on medical issues.
Who is a Nurse Writer?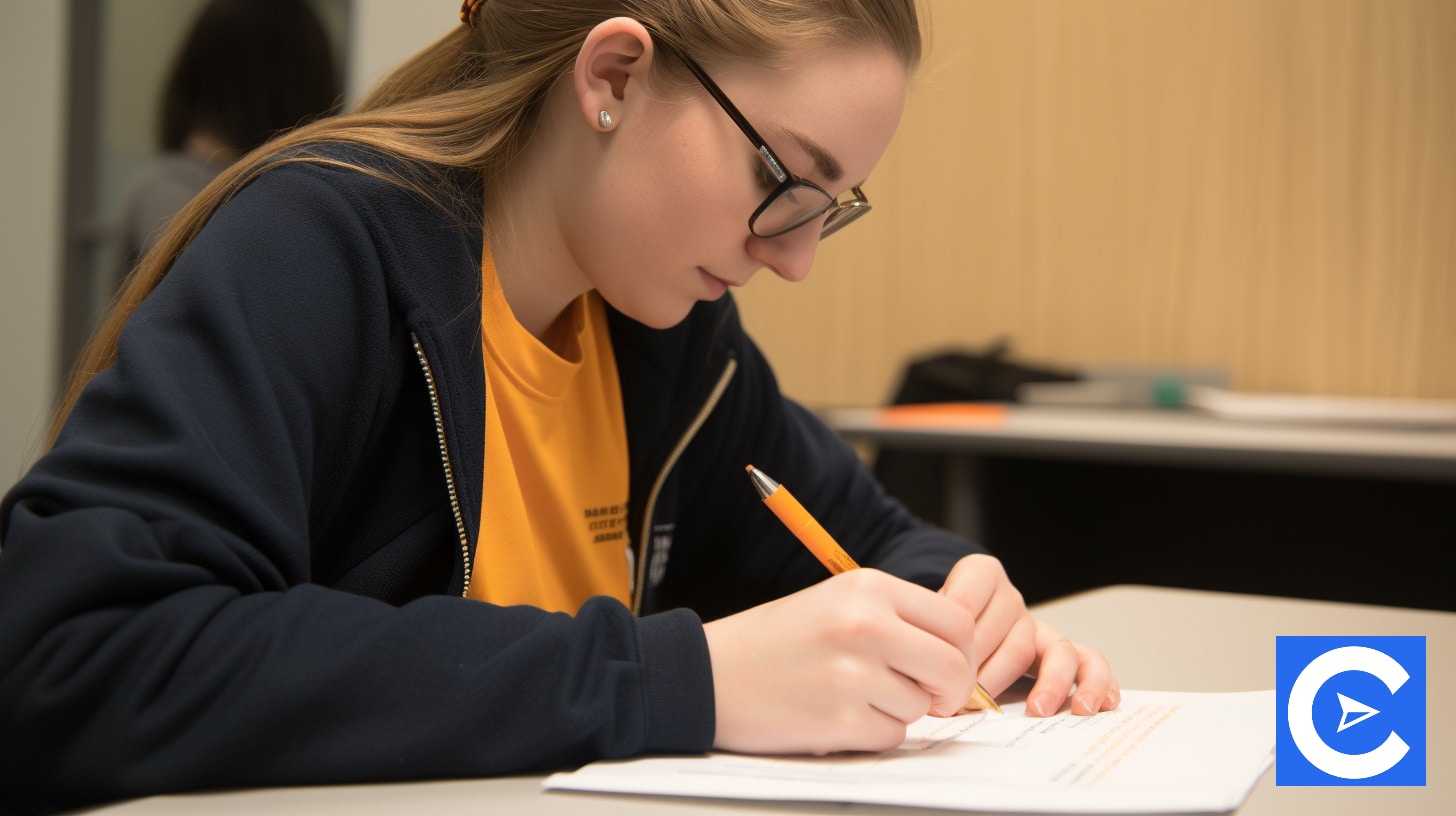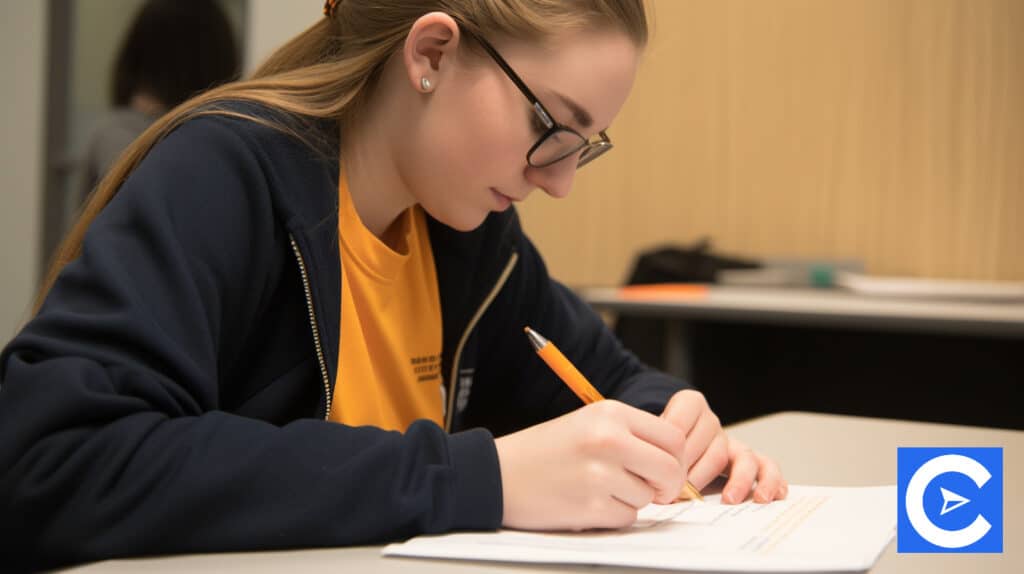 A Nurse Writer, usually a Registered Nurse (RN) or other nursing professionals, uses their nursing education, training, personal medical experience, and writing skills to create relevant and educational healthcare content.
The Nurse Writer creates medical content based on their nursing field of specialization, passion, and target audience.
Nursing professionals who engage in healthcare content creation possess a creative streak and understand the principles of creating good content.
How to become a Nurse Writer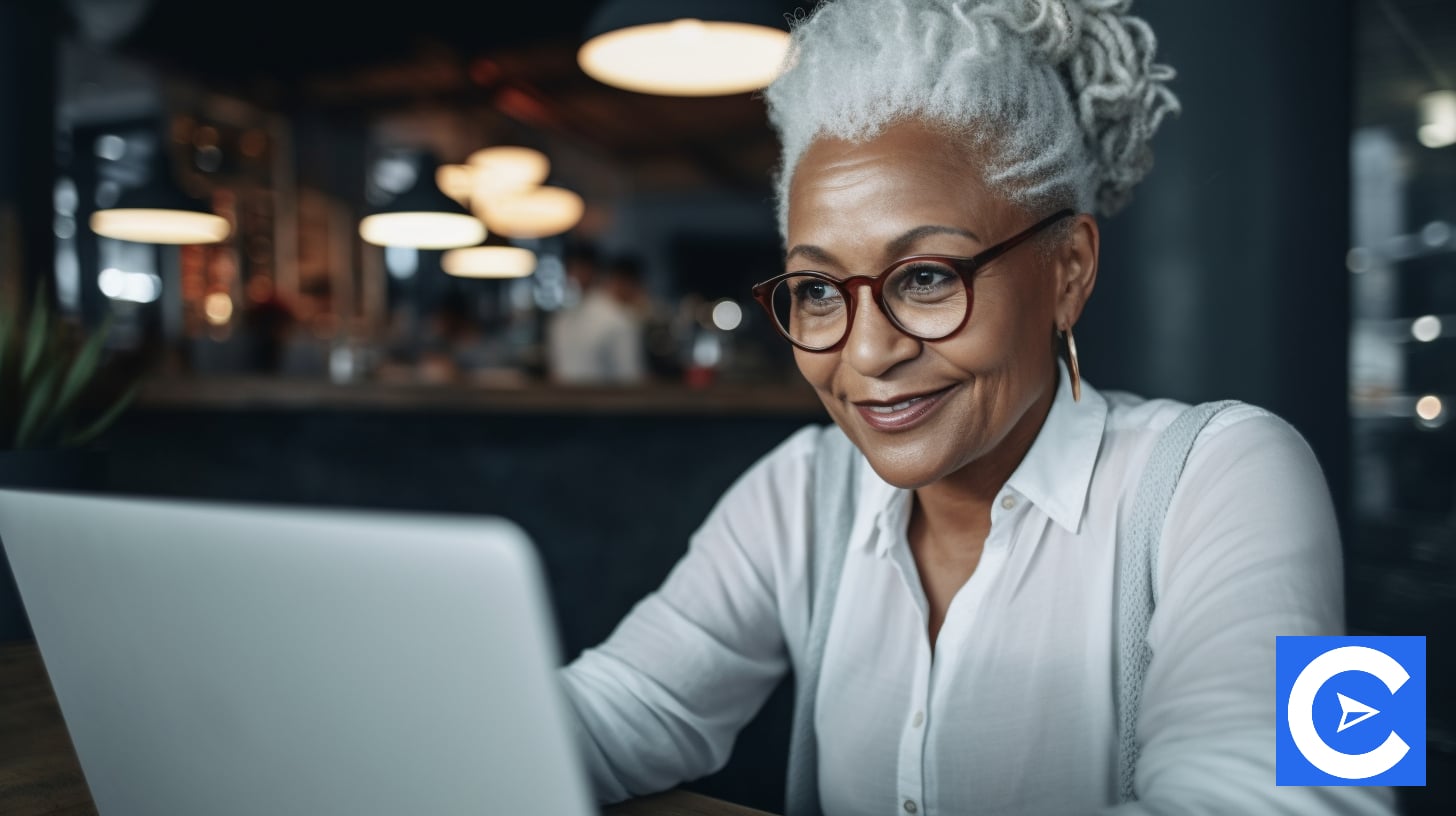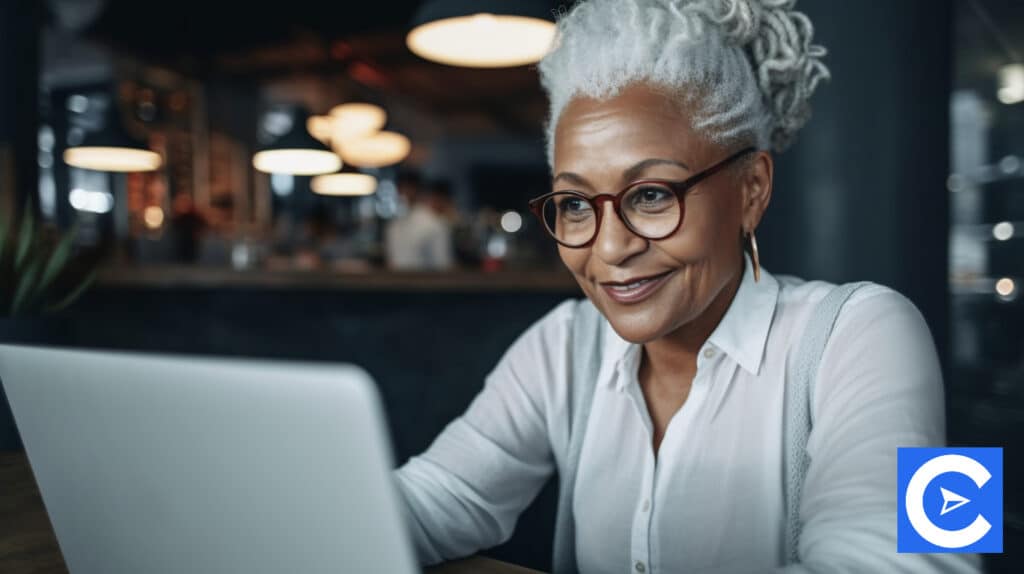 Becoming a Nurse Writer is much more than just stringing sentences filled with medical jargon together.
A practical nursing article must be clear, easy to read, relevant, and factual.
A good Nurse Writer must understand the principles of writing, possess a solid medical background, be creative, and have a passion for writing.
Here is how to become a Nurse Writer:
1. Enroll in a nursing program
Having a solid medical training background is essential for effective nurse writing.
Earning a bachelor's degree in nursing from an accredited nursing training institution will give you the technical depth and understanding of medical terms and principles.
As a nursing program graduate, it will be easier to create high-quality, informative, and helpful medical articles.
Consider enrolling for a four-year Bachelor of Science Degree in Nursing (BSN) as this program will offer more in-depth nursing training than an Associate Degree in Nursing (ADN).
Additionally, you can pursue an advanced degree in nursing like a Master of Science in Nursing (MSN) or Doctor of Nursing Practice (DNP).
Graduating from an accredited nursing program will:
Offer better writing opportunities
Increase your pay rate
Allow you to create specialized nursing content
2. Pass the NCLEX-RN certification exam
Enrolling in a nursing program is just half the story; you must pass the nursing licensure exam to become a full Nursing Practitioner.
Possessing a professional nursing designation like RN, LVN or LPN will add authority and credibility to your medical articles.
Additionally, most professional medical publications will not accept nursing or medical writers without professional medical accreditations to write for them.
3. Gain experience
Relevant, hands-on experience is one of the most critical assets to a Nurse Writer.
Having relevant nursing experience allows you to create medical articles that are factually correct and have a dose of personality.
Full-time nursing practice will make you a subject matter expert in your preferred nursing niche, allowing you to create highly specialized nursing articles.
4. Get professional medical writing accreditation
Getting a professional medical writing accreditation is not compulsory, but it greatly improves your social proof and credibility among readers.
Consider getting accreditation from the American Medical Writers Association (AMWA), Medical Writing Certification Commission (MWCC), and the International Society of Medical Publications Professionals (ISMPP).
Getting affiliated with professional healthcare writing bodies allows you to:
Network with peers
Get professional feedback
Learn of available medical writing jobs
Get tips, tricks, and writing suggestions
Please note that earning the Medical Writer Certification (MWC) has some requirements, including:
Sitting a 125 question multiple-choice exam
Holding a bachelor's or advanced degree
Having at least two years of active medical writing experience
Freelance Nurse Writers duties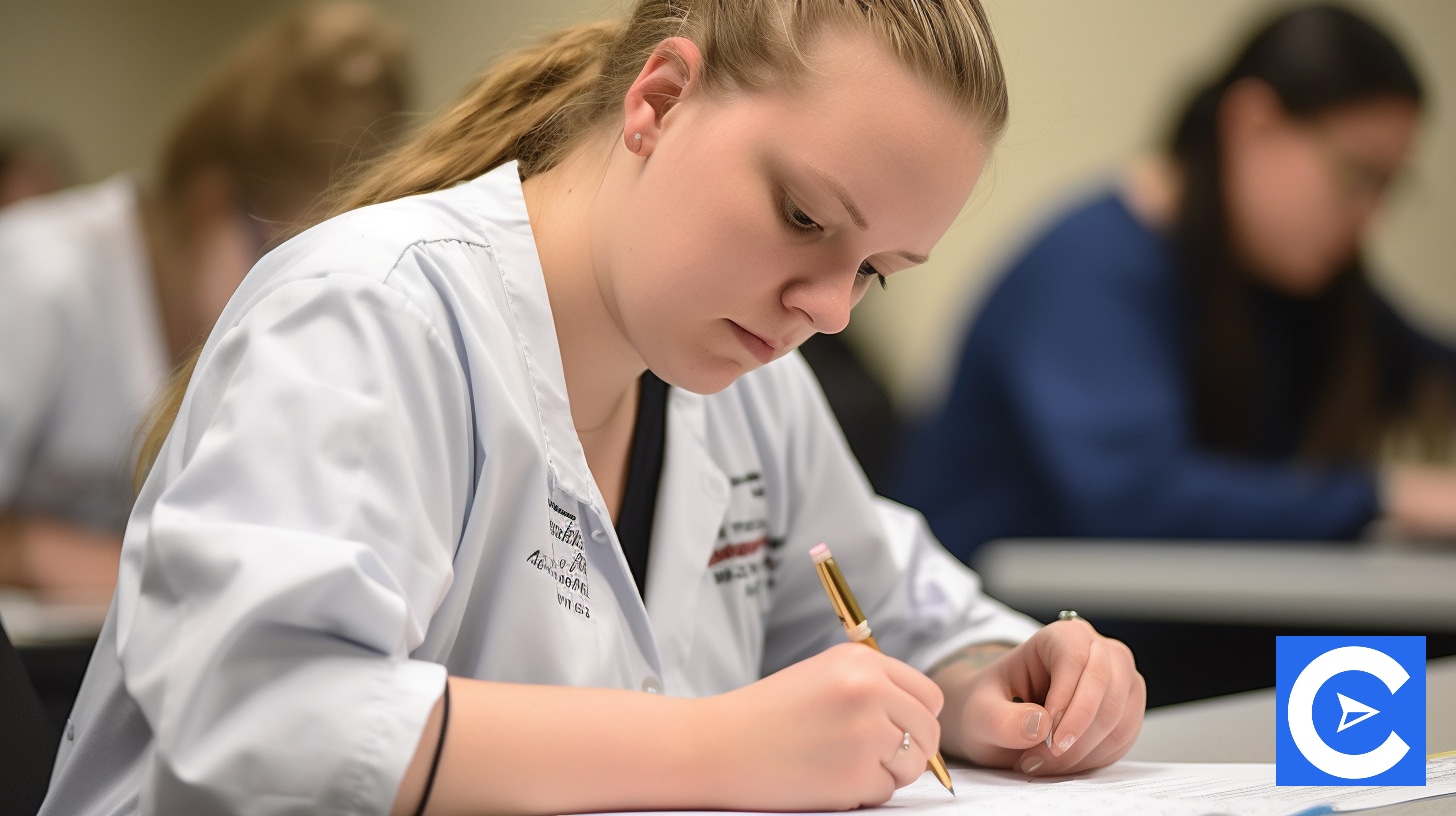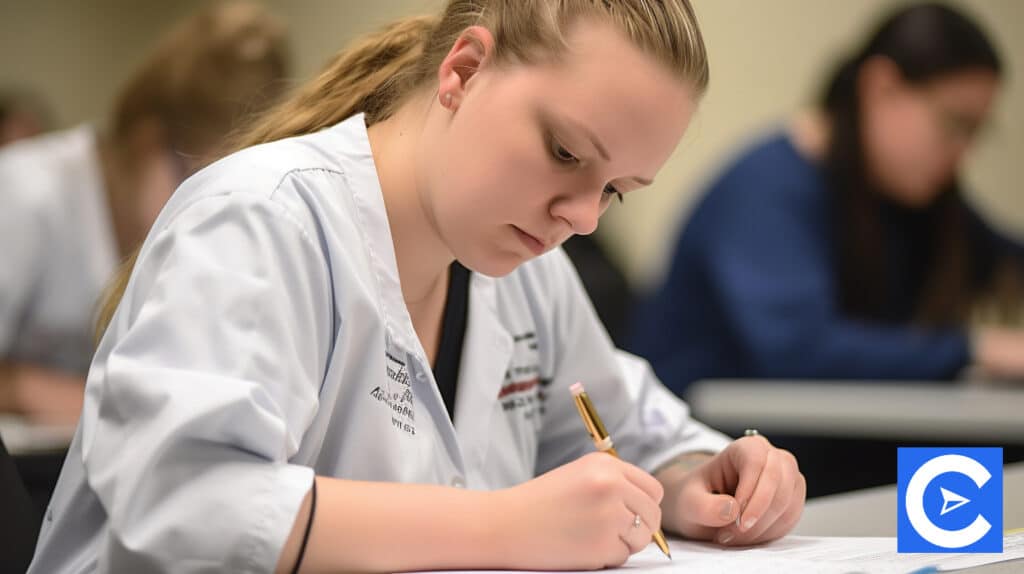 The roles and responsibilities of a nurse writer are varied and depend on the Nurse Writer's passion, specialty, and writing practice (full time or part-time).
Here are some of the duties of a Nurse Writer:
1. Creating medical marketing copy
Marketing articles are crucial for converting readers into customers.
Due to their medical background and training, Nurse Writers are uniquely positioned for this type of writing.
Some of the medical sales copy that Nurse Writers create include newsletters, landing pages, and promotional flyers.
Nurse Writers often create marketing copy for hospitals, doctor's offices, and pharmaceutical companies.
2. Educate readers on health-related issues.
The core duty of a nurse writer is to promote and educate readers on health-related issues.
Nursing Freelance Writers often ghostwrite non-fiction medical books or other types of publications that delve deep into current health matters.
Typical topics of interest for Nurse Writers include reproductive, pediatric, and mental health, drug and alcohol dependency, and health and fitness topics.
A Nurse Writer can opt to author a book or create online nursing content.
3. Writing scientific reports
Nurse Writers often collaborate with other healthcare professionals to produce scientific reports for international scientific journals.
Scientific reports are usually in-depth, professional medical writing used to create health policies and monitor healthcare trends globally.
4. Create online nursing content
The modern Nurse Writer creates nursing content for the online consumer.
Some of the online content that Nurse Writers create include nursing websites, blogs, youtube channels, podcasts, and social media content (Facebook, LinkedIn).
5. Creating educational nursing material
Nursing requires constant follow-up training called continuing education courses.
Nurse Writers create nursing continuing education courses, guides, prep quizzes, and other nursing educational materials.
Most educational nursing content is based on patient care and emerging healthcare trend.
6. Medical reporting for mainstream media
Mainstream media usually have a nursing correspondent responsible for interviewing, analyzing, comparing, and weighing in on health matters.
A Nurse Writer working for media companies will often:
Conduct medical interviews
Compile, edit and write medical stories
Give expert opinions on trending medical issues
Run an answer-the-public column
Prepare fact-checking reports
Now that we know of Freelance Nurse Writer duties, what are the qualities of an effective professional Nursing Writer?
Qualities of a Nurse Writer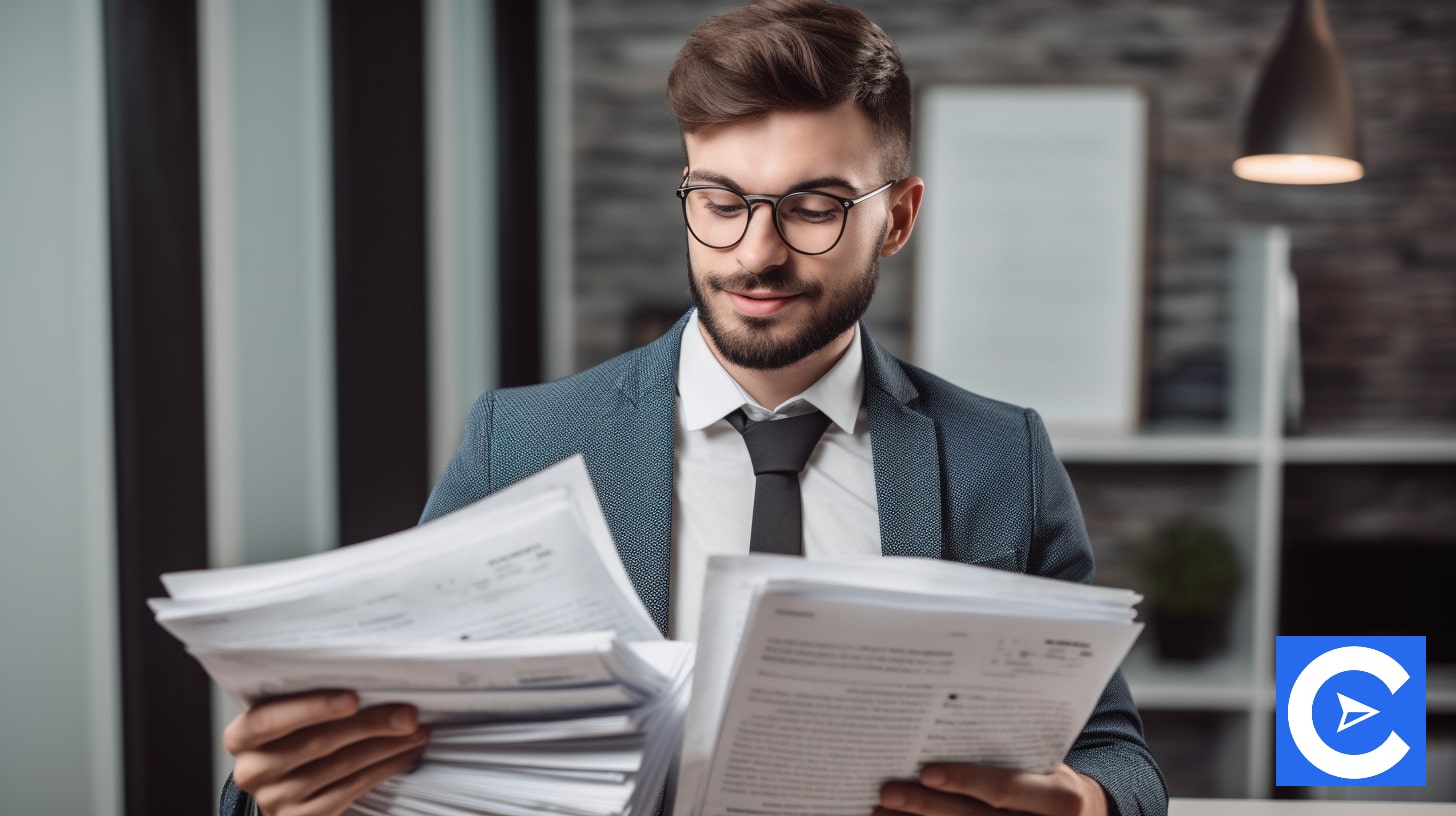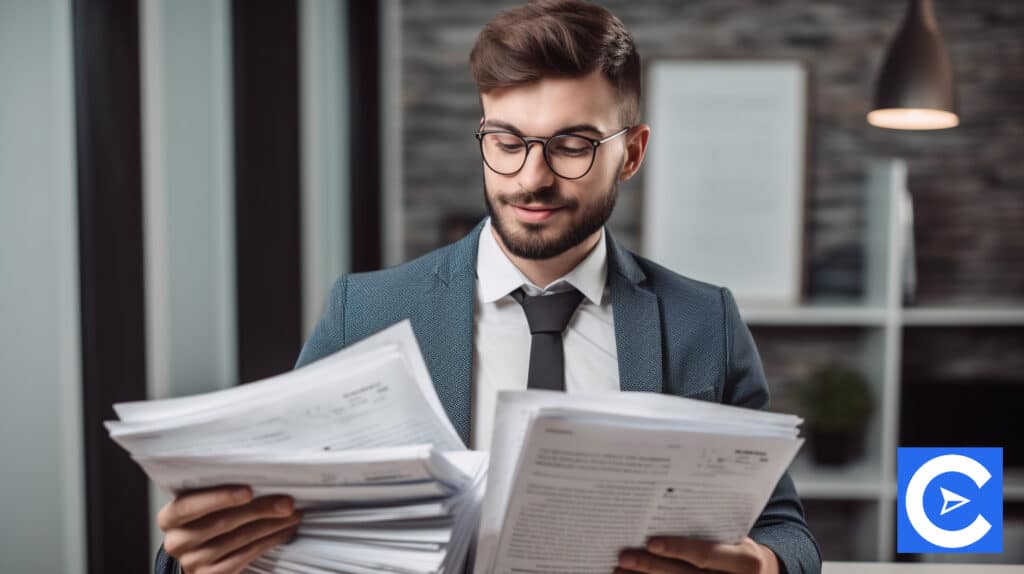 To be a good Nurse Writer, the aspiring nurse must possess the following qualities:
1. Excellent communication skills
To be effective, a freelance Nursing Writer must be fluent in their preferred language and understand the art of creating written content.
Good Medical Writers often enroll in a writing course or pursue other training to sharpen and improve their writing skills.
Part-time writers who don't have the time to grow their skillset can opt for youtube writing tutorials or other short-time writing courses.
2. Great research skills
The world of healthcare is rapidly changing with new medical technology and new global health concerns popping up daily.
A case in point is the COVID-19 pandemic that has ravaged the world recently.
A good Nursing Writer must possess above-average research skills to create relevant, current, and factual health content that will prove helpful to readers.
3. Attention to detail
Nurse Writers need to be extra vigilant when creating nursing articles as potential writing errors may prove lethal.
An RN Writer must avoid making misleading, inaccurate, or unsubstantiated claims in their work.
When quoting figures, percentages, and other measurements, an RN Writer must ensure that the data is current and correct.
4. Professionalism
Nurse content writing jobs require a high degree of professionalism.
Being professional means creating neutral, unbiased, and factually correct content.
If you give a personal opinion, you should clearly state that your opinions are personal and shouldn't be used in a medical position.
Being professional reduces the instances of facing lawsuits or other legal actions in the event of any medical problems arising from your nursing articles.
5. Relevant Nursing experience
Most RN writing jobs require some form of nursing practice experience.
Having relevant nursing experience will allow you to write better articles based on first-hand experience.
Possessing specialized nursing skills enables you to create highly technical and specialized nursing articles for readers.
6. Excellent time management skills
The ability to effectively plan, organize and meet writing deadlines is a quality that all successful RN Writers possess.
Good planning and organization of your writing projects will ensure that you create high-quality and relevant content.
7. Passion
Passion is everything in the writing business and more so in medical writing.
Nurse Writers will produce poor quality and substandard nursing articles without a passion for writing.
If you don't have a passion for writing, it's advisable to consider other nursing side hustles.
8. Clarity
Most nurse writing jobs are complex and use hard-to-understand terms and medical principles that non-medical readers find hard to understand.
A Nurse Writer must be able to create clear, simple, and easy-to-understand articles.
The nursing content must also be organized appropriately, following a simple order that is easy to follow and understand
Many Nurse Practitioners are now turning to writing.
But is Nurse Writing worth the hype?
Benefits of being a Nurse Writer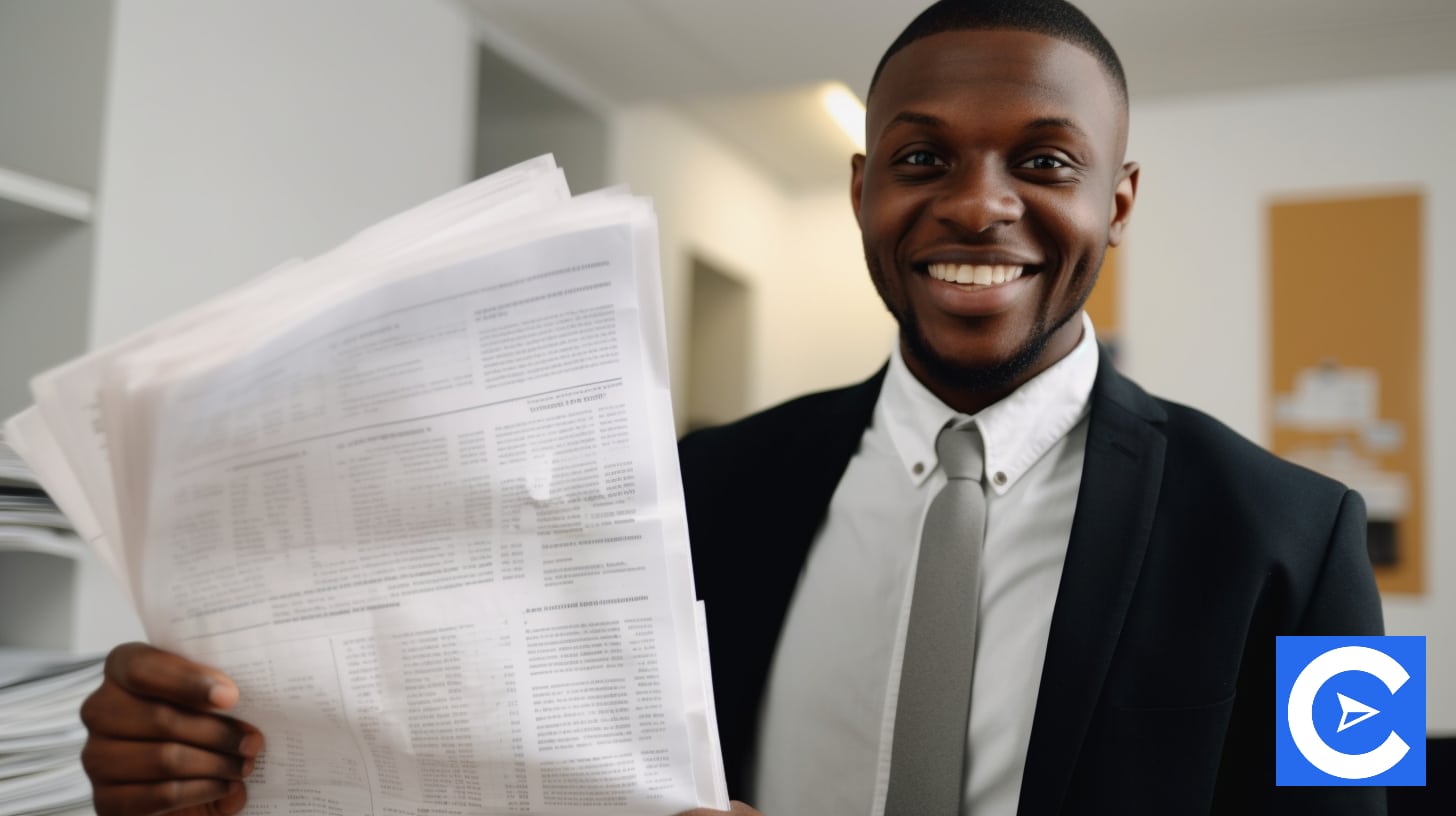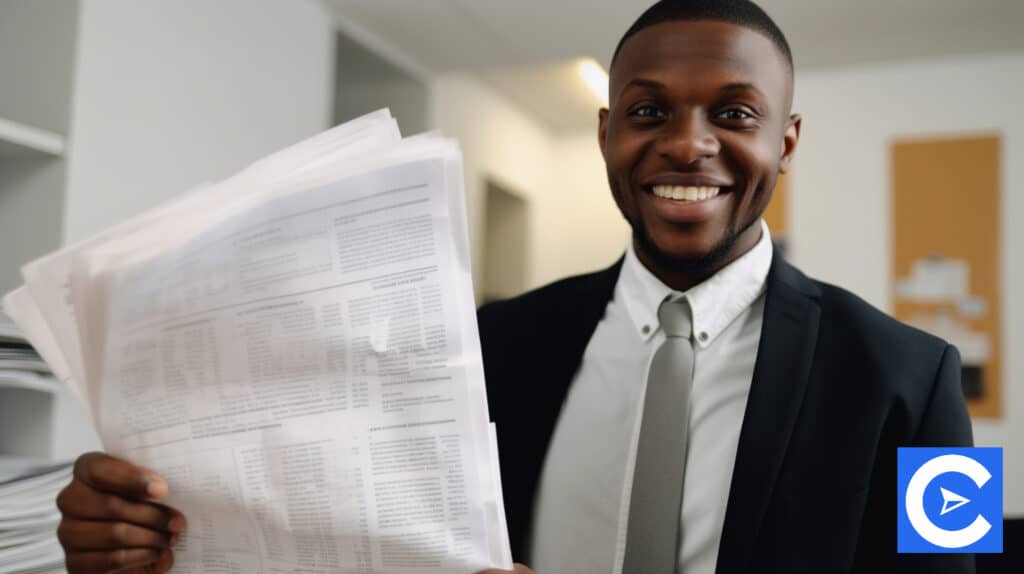 The nurse writing career has grown over the last couple of years, with many nursing professionals now writing as a viable side hustle.
Here are some of the excellent benefits you'll experience by being a Nurse Writer:
1. Generate extra income
One of the most significant rewards of taking up nurse blogging is the financial rewards.
While nursing is a prestigious career, making an extra buck doing something you love is never bad.
Writing nursing articles pays well, especially now that the world is more health-conscious due to increased lifestyle diseases, global pandemics, and other health-related challenges.
Consider taking up nurse blogging jobs around lifestyle issues like weight, drug abuse, and mental health
2. Grow your nursing career
Nurse blogging opens the door to numerous nursing career options.
As a nursing blogger, you'll be exposed to different nursing career paths and opportunities which you can explore.
Additionally, blogging allows you to expand your professional portfolio, which may prove invaluable when applying for highly competitive nursing jobs.
3. Flexibility
The best thing about being a Freelance Nurse Writer is flexibility.
Remote Nurse Writer jobs remove the need to conform to a fixed work schedule, location, and other job requirements.
Work at your own time in whichever location suits you.
4. Network and build strong connections
Professional Nursing Freelance writing allows you to network and builds lasting relationships with fellow writers, other medical professionals, and readers.
Networking allows you to grow professionally and build a community of like-minded colleagues and fans.
5. Grow your skill set
Nurse Writing requires deep research, attention to detail, and excellent organizational skills, which are all relevant in your professional nursing role.
You will become a better Nurse Practitioner with critical thinking and deep research skills through nurse blogging.
Additionally, you will grow your knowledge through nurse writing, which will be valuable in your professional nursing career.
6. Improve your writing skills
Whether you're a Practical Nurse, RN, or a Family Nurse Practitioner (FNP), the ability to write precisely and logically is a critical nursing skill.
Nurses are often required to write proposals, and research papers and prepare complex nursing literature that may require professional writing techniques.
Freelance writing will improve your writing skills, making you a better communicator.
Learning how to write will allow you to document your nursing career through a nursing blog, online articles, and ebooks.
Conclusion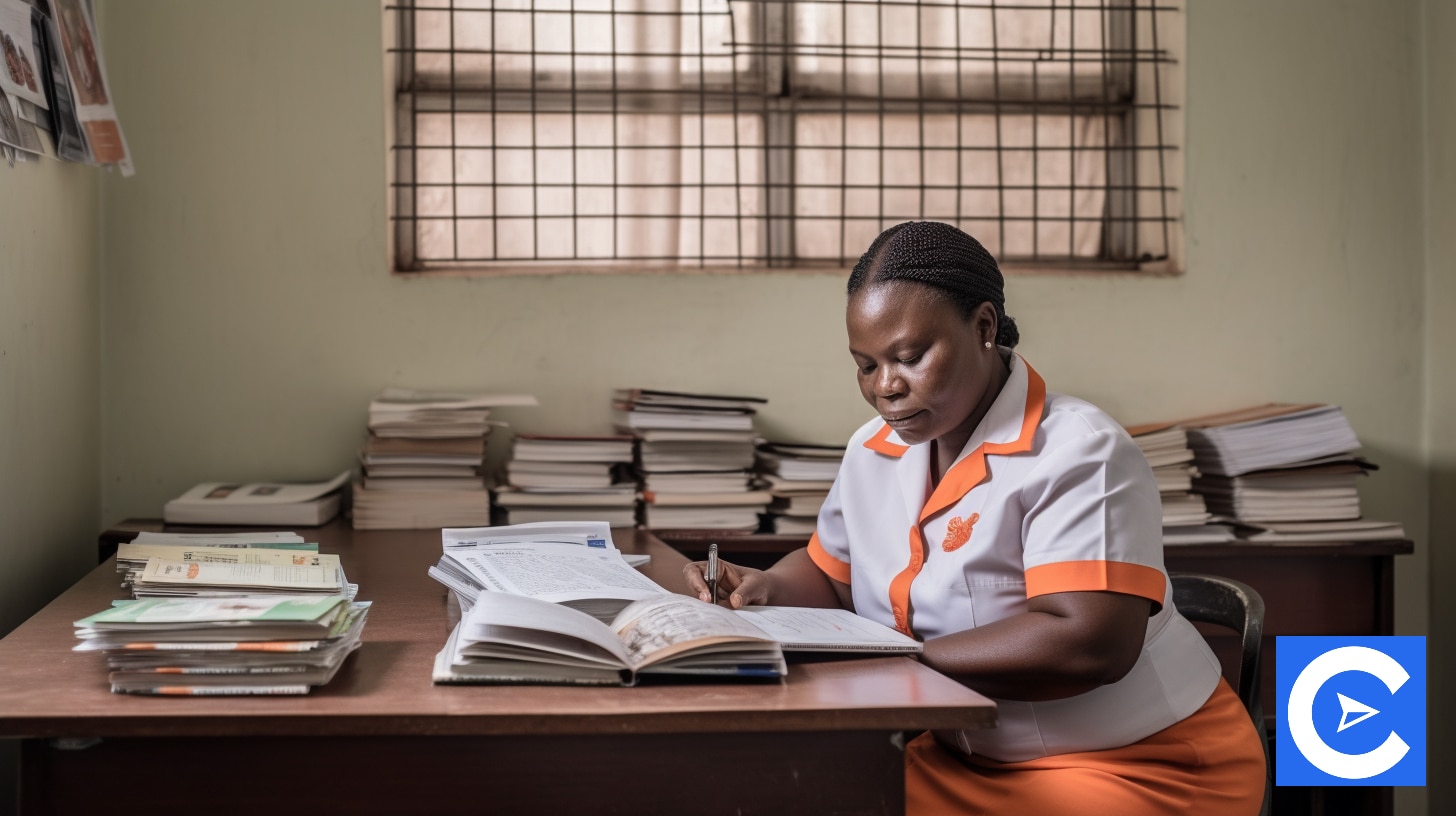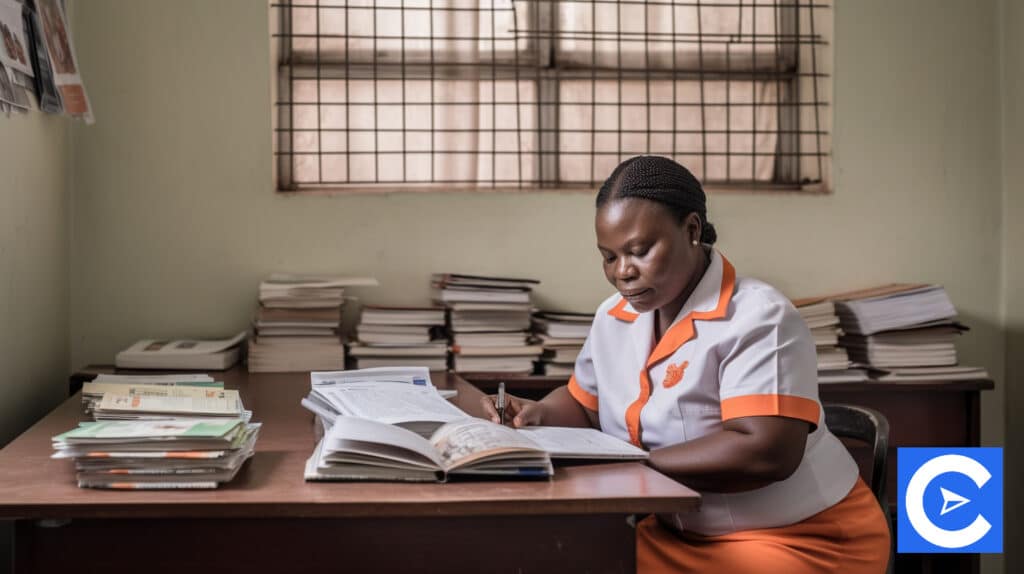 Freelance Nurse Writer jobs are a great way to diversify your nursing portfolio, earn extra income and grow in your nursing career.
Nurse writing offers excellent pay, is flexible, and can improve your work-life balance.
If you're considering taking up nurse blogger jobs and, in extension, medical writing, now is the best time given that more people now turn to the internet for most of their nursing needs.
We hope that our detailed and well-researched article will help design your dream career as a Nurse Writer.
Please continue reading for our answers to readers' frequently asked questions
FAQs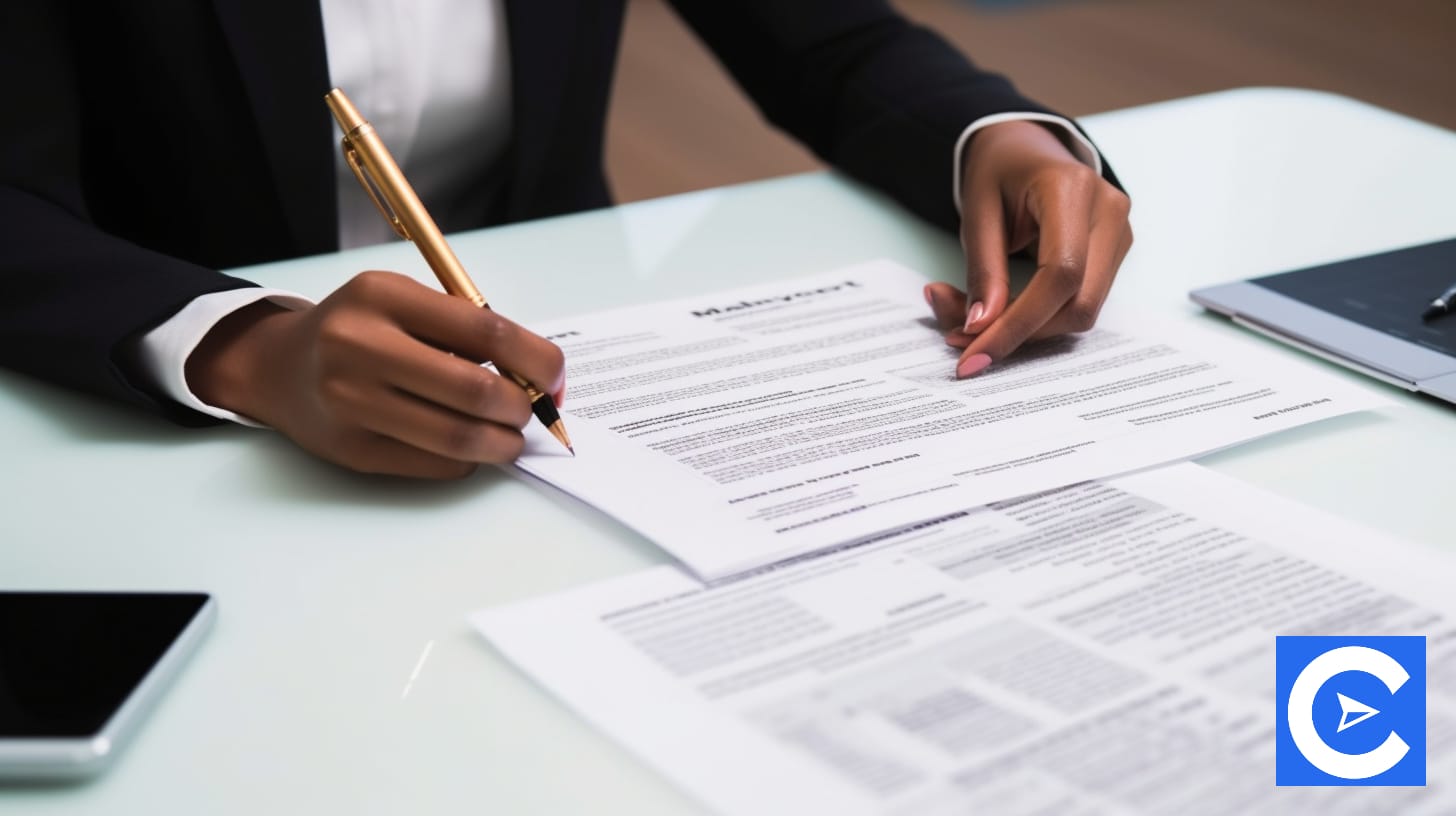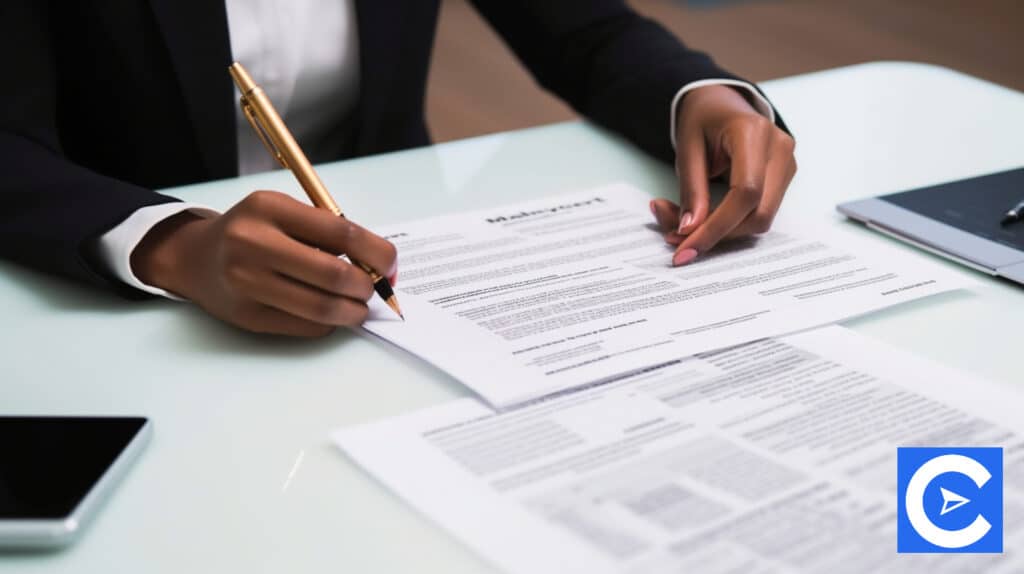 How do Nurse Writers make money?
Here is how a freelance Nurse Writer makes money:
– Medical blogging (affiliate marketing and social media promotion)
– Healthcare content marketing writing
– Health journalism
– Pharmaceutical writing which includes a regulatory article
– Nurse continuing education writing which includes creating needs assessments, prep guides, and CNE modules
How much do Nurse Writers make?
According to salary.com, the average freelance Nurse Writer's salary is $53000 annually ($26 per hour).  Ziprecruiter.com puts the figure at $68481 per year ($33 per hour). The Nurse Writer's salary depends on their specialty, years of experience, education, location, and type of nursing content (blogs, tutorials, reviews, etc.).
How to become a freelance Nurse Writer
Here are guidelines for becoming a Nurse Writer:
– Earn a nursing degree (BSN, ADN, MSN)
– Pass the NCLEX-RN licensing exam
– Gain relevant nursing experience
– Get accreditation from professional nurse writing bodies
– Gain professional medical writing experience by starting a blog, website, or volunteering writing services
What does a Nurse Writer do?
A Nurse Writer's job includes the following:
– Publishing health and wellness books
– Writing for newspaper and magazine outlets
– Creating a nursing blog, publication, or website
– Being a contributor to a medical magazine or journal
– Creating continuing and medical education units
– Creating healthcare policy documents
Can Nurses be Medical Writers?
Nurses make excellent Medical Writers due to their training, skills, and experience in their nursing careers. Qualified Nurse Practitioners deal with many medical topics, including health, nutrition, mental health, and drug abuse. Typical nursing writing jobs include creating medical blogs and publishing healthcare books. 
Are Nurse Writers in demand?
Hospitals, medical websites, pharmaceutical, and healthcare companies require experienced and qualified Nurse Practitioners to create their content. Medical training and nursing experience allow nursing professionals to produce relevant and high-quality medical articles that meet the employer's requirements. Nurses create sales content, educational articles, and nursing training materials. 
Which type of Nurse Writing is most in demand?
In-demand nurse writing careers include:
– Regulatory writing for health and nursing regulatory bodies
– Scientific writing for journals and scientific publications
– Health communication, health news, and press releases
– Professional nursing education writing
– Promotional writing for healthcare provider's websites and blogs
– Grant writing for project funding
Is being a Nurse Writer a good career?
A Nurse Writer is an excellent career choice because:
– The freedom and flexibility
– Pays well
– Positive impact on people's lives
– Improve your nursing skillset
– Broaden your professional portfolio
– Improve your creativity and writing skills
References