Hello there, welcome to this exciting read on nursing scholarships.
After reading this article, you will have all the necessary information on the types of nursing scholarships, and the various requirements of each nursing student scholarship.
This article covers:
Types of scholarships
List of highlighted nursing scholarships
General Education Courses and Requirements
Let's get to it!
Introduction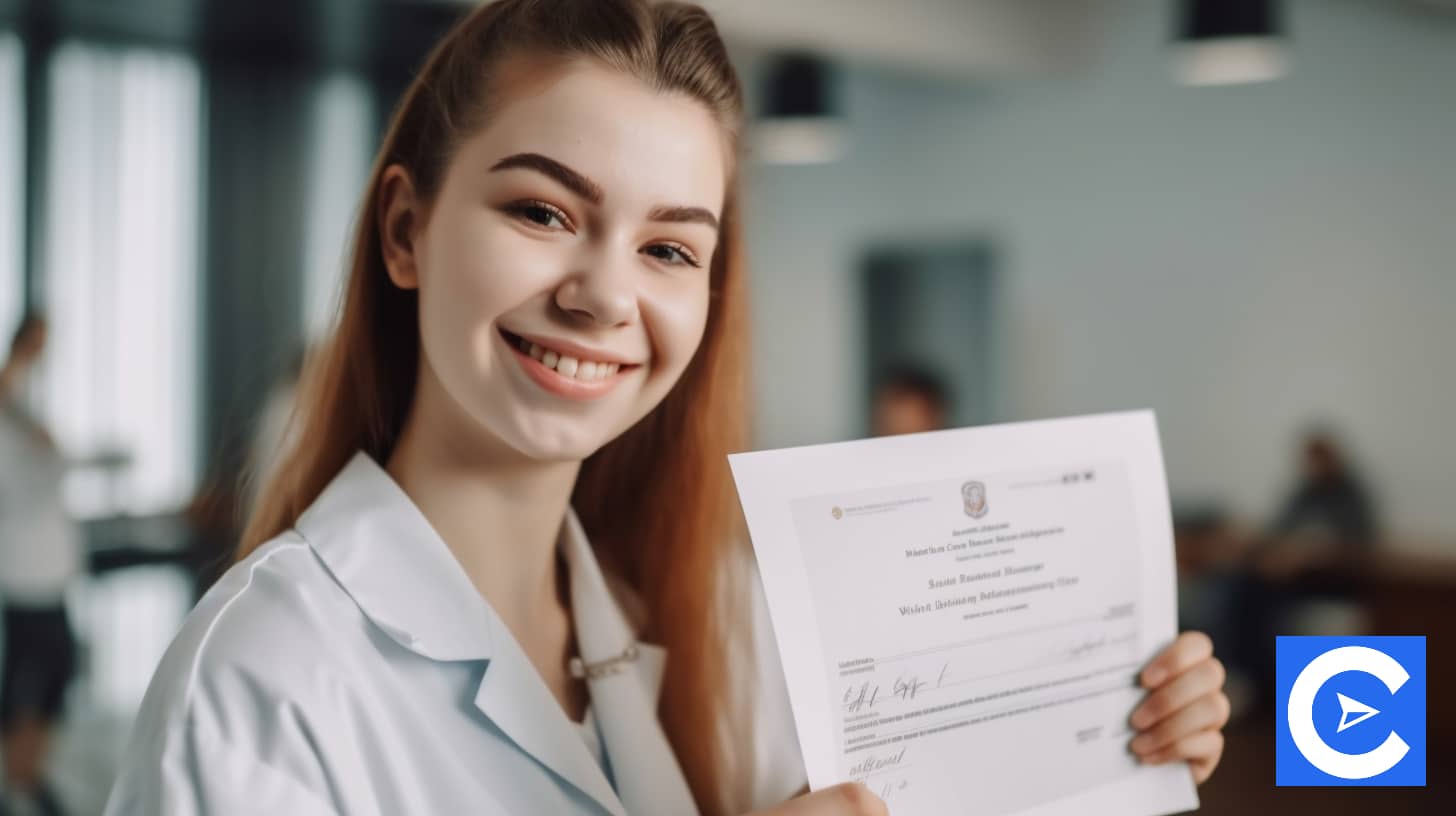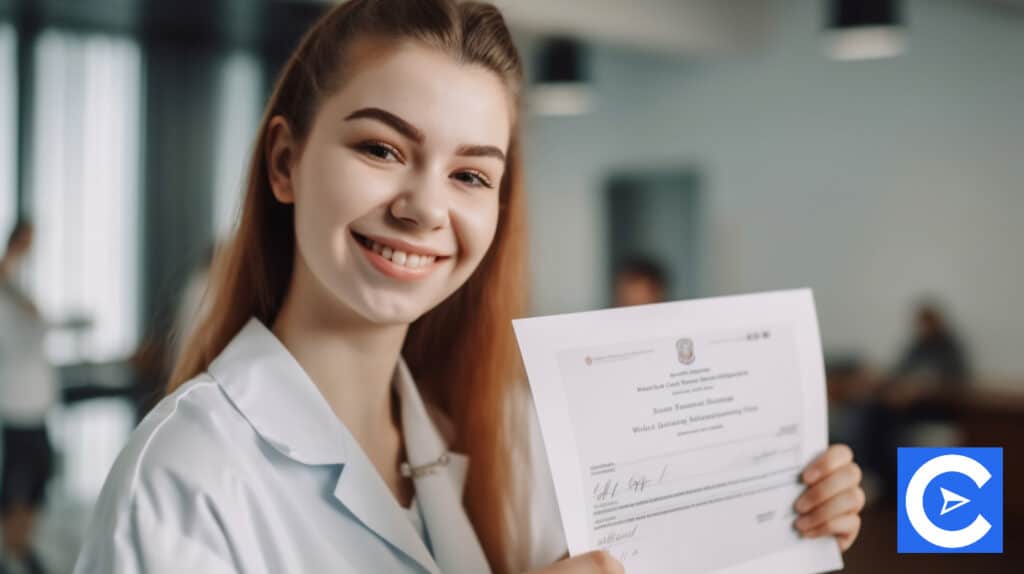 Registered Nurse job opportunities are predicted to expand by up to 9% through 2030, providing more than 276,000 new positions, according to the U.S. Bureau of Labor Statistics (BLS).
Licensed Practical Nurses, too, have a bright future ahead of them, with job growth of up to 9% predicted.
However, the growing scarcity of nurses threatens to impair healthcare and treatment outcomes because there are fewer nurses than available posts.
Fortunately, both governmental and private groups are stepping up to fix the situation by providing nursing students with scholarship funds.
These scholarships are designed to assist students in meeting their financial responsibilities for nursing education to graduate and make significant contributions to their fields.
Types of Scholarships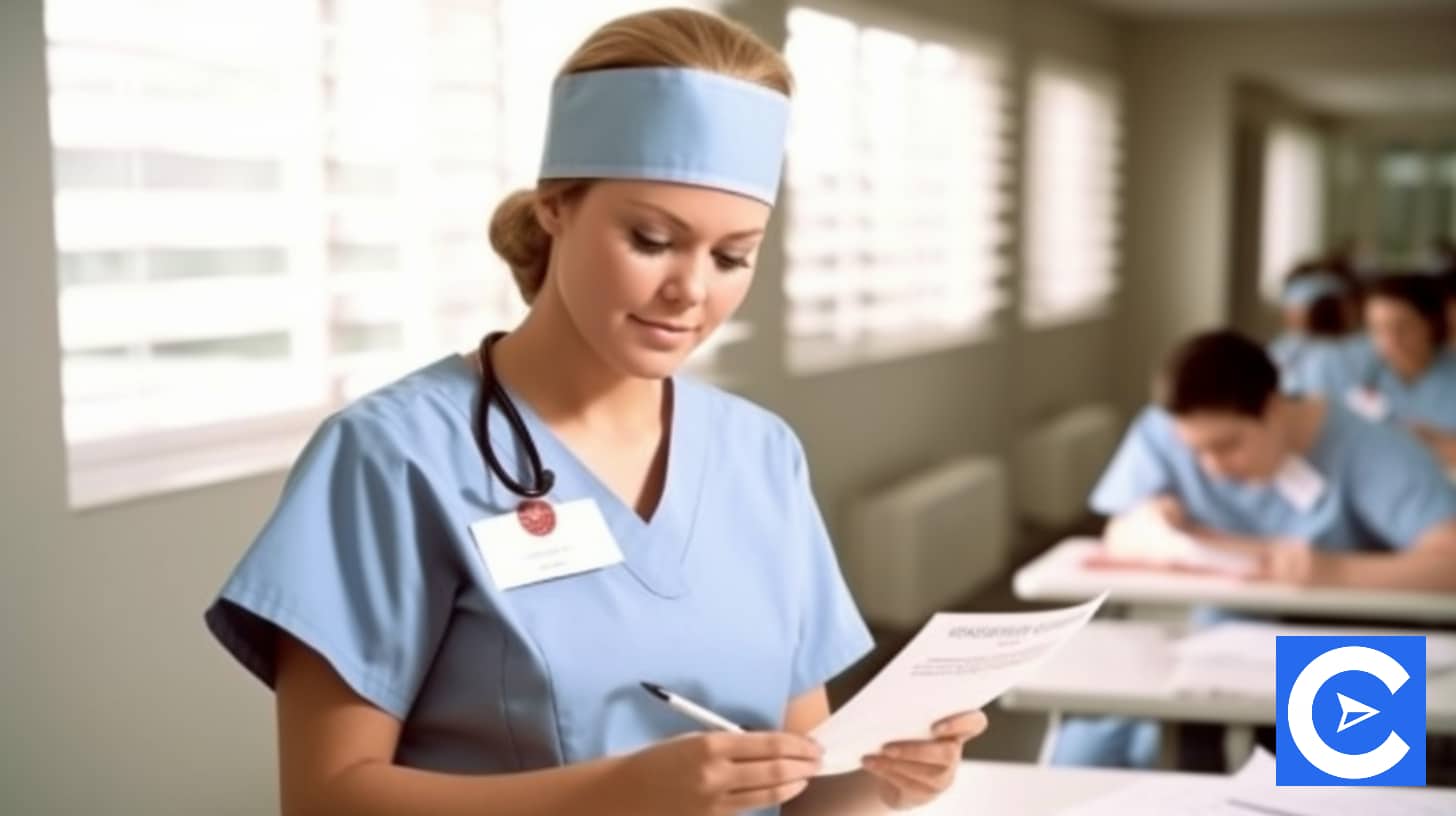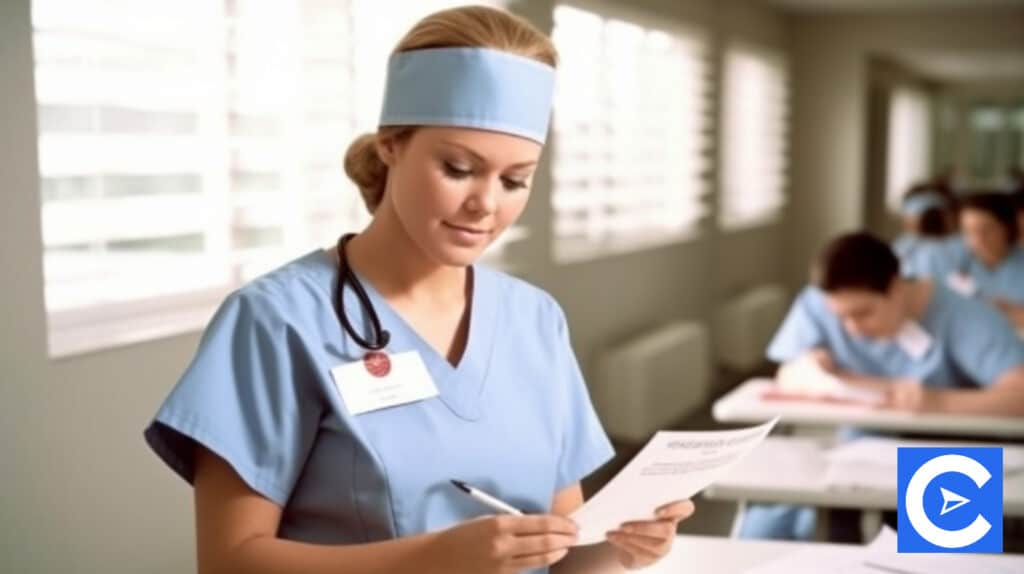 National Scholarships
These are scholarships available to applicants nationwide and are not restricted to applicants from a particular region or state.
The Federal Pell Grant is the most prevalent method for supporting a nursing degree.
Depending on the student's financial need, the cost of tuition in the school of nursing can be covered up to $3,500 per year.
While not particular to nursing, this application is frequently used as a springboard for students to apply to various resources available through the educational institution they aspire to.
The Federal Supplemental Educational Opportunity Grant (SEOG), which ranges from $100 to $4,000 each year, is another common denominator in scholarship money across all fields.
Another option for nursing students, though not generally available, is the Department of Health and Human Services, which offers the most comprehensive scholarships available.
This award is based on the financial assistance needed.
Beneficiaries of this program will get free tuition and a stipend of up to $1,500 a month to facilitate your degree program.
The graduating R.N. pledges to work for at least two years in a medically under-served facility.
Aside from the official programs listed, other private groups offer nationwide assistance.
State Scholarships
Throughout the country, we take note of a significant demand for Nurse Practitioners due to the present nursing shortage.
As a result, several governmental and private organizations provide regionally specialized scholarships to aid in recruiting nursing professionals in that area.
Some regional awards require recipients to work in the designated state for a while to help alleviate nursing shortages.
Where you live are likely to be offering regional or state scholarships.
Almost every state offers scholarships to aspiring nursing students, although not all of these scholarships are funded by the government.
Along with some state-funded programs, private groups, and foundations financial assistance to support prospective nurses.
For example, California state has the California Health Professionals Education Foundation (HPEF) while Pennsylvania has the Nursing Foundation of Pennsylvania (NFP) scholarships.
Professional Organizations
Some of the professional associations that offer scholarships include:
American Assoc. of Colleges of Nursing
HOSA Scholarships
Midwest Alliance For Nursing Informatics
National Black Nurses Association
SGNA RN
Sigma Theta Tau International – Honor Society of Nursing
Private Foundation Scholarships
Private foundations may establish scholarships as endowments or memorial gifts.
These chances are frequently contingent on a person's characteristics or contributions to a field of study.
Foundation scholarships offer a plethora of options.
Some websites that can assist you in finding nursing scholarships include:
Campus R.N.
Discover Nursing Scholarships
Financial Aid & Scholarships
Nursing Student Loan Program & Scholarships
Nursing Web Search Scholarships
Scholarships for Nursing
Student Nurse Center
Members Only and Private Organizations
Some scholarships are available exclusively to organizational members that are offering them.
Various scholarships aim at assisting minority groups in overcoming the requirements of educational funding.
The programs include those offered by the National Black Nurses Association, the American Indian Nurse scholarship, the National Association of Hispanic Nurses, and the National Coalition of Ethnic Minority Nurse Associations, to name a few.
However, the most challenging aspect of these scholarships is that they are time-consuming to locate.
Because their criteria are so specialized, determining if the qualifications are a suitable fit can take some time.
It is, however, definitely worth the effort. In this case, search engines can be helpful.
Military Scholarships
The military option can offer both the schooling and the profession of the aspiring R.N. for those ready to return to service for money.
ROTC offers scholarships in exchange for completing a four-year military service obligation after graduation.
Graduates will receive an officer's commission and earn significant expertise that they can apply to the commercial sector or pursue a career in the military.
The emphasis on leadership abilities in this path may have ramifications for management opportunities later in a nurse's career.
The federal government and military nursing scholarship opportunities include:
Air Force ROTC Scholarship Opportunities
U.S. Dept of Health Grant & Scholarship Info
Army ROTC Scholarships
Navy/Marine ROTC Scholarships
List of Highlighted Scholarship Opportunities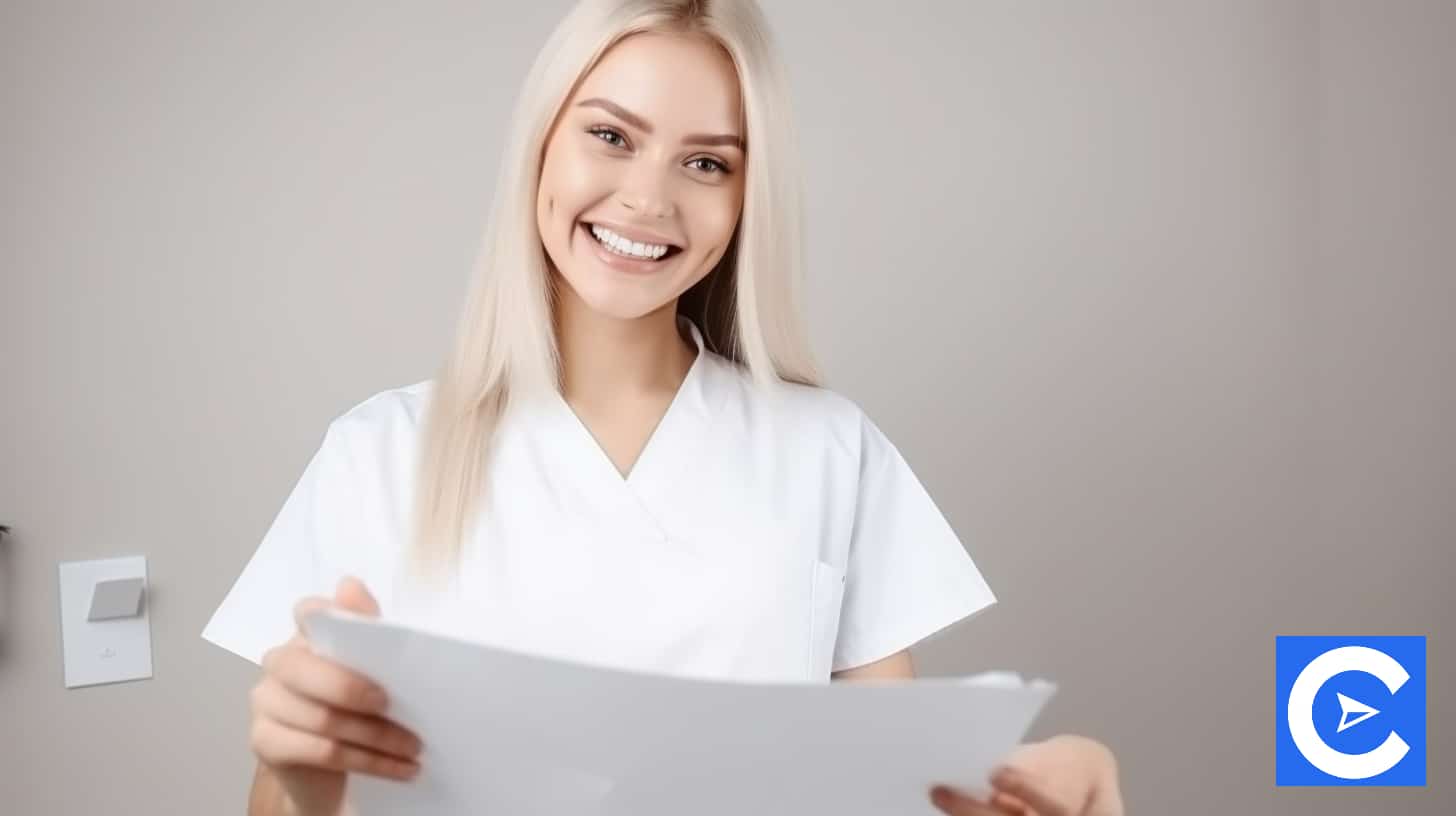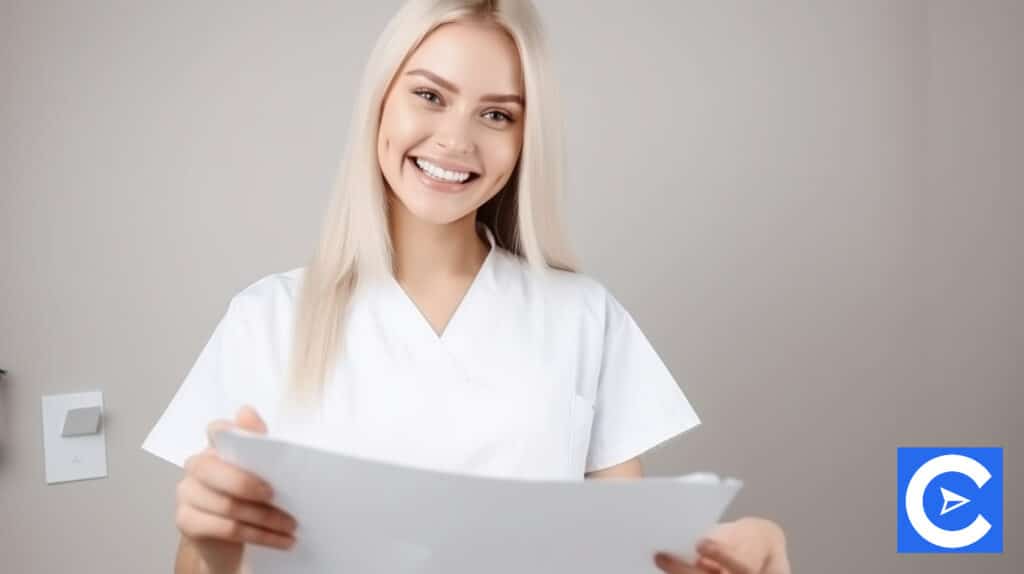 General Education Courses and Requirements
Below is a list of nursing degree scholarships to advance your nursing profession:
We have also given more details on the eligibility requirements to apply for the nursing scholarship and grants.
A.B. Noel Endowed Scholarship
For an applicant to be considered for the A.B. Noel Endowed Scholarship, you must meet specific requirements.
Applicants must be active and retired seniors at Wood River Rural High School in Wood River, Nebraska.
You can also qualify if you are enrolled at Central Community College in Grand Island or Concordia University in Seward.
The award amount awarded by the scholarship varies.
The program also gives priority to students focusing on nursing, dental health, or electrical technology will be given priority.
The Applicants who have demonstrated involvement in high school, college, and community activities will be given priority.
Please visit the scholarship provider's website for more information or to apply.
Benjamin A. Gilman International Scholarship Program
The grant program allows students from low-income families to study or intern overseas.
They develop essential skills for our country's economic and security competitiveness.
The applicant to the Gilman Scholarship Program must be a U.S. citizen. In addition, they must be beneficiaries of the Federal Pell Grant funding.
They should be enrolled at a two-year or four-year college or university to participate in study and intern abroad programs worldwide.
For more details, including deadline and application details, applicants can visit the scholarship provider's official website.
Delaware Nursing Incentive Program
The Delaware Nursing Incentive Program is open for full-time students.
In addition, the applicants must be actively enrolled in an accredited school of nursing institution culminating in an R.N. or LPN certification.
Also, senior high school students who rank in the top half of their class and have satisfied at least a 2.5 cumulative, unweighted minimum GPA can apply.
Applicants can also be undergraduates who meet academic requirements.
Other than the academic qualifications, interested applicants must be Delaware residents.
Also, both citizens and non-citizens of the United States are eligible for the program.
Please go to the award provider's website for more information and application details.
Gladys Carol Scholarship
Gladys Carol Scholarships are awarded for $5000, accessible to U. S. citizens or permanent residents.
Applicants can either be seniors, graduate from high school, or present undergraduate students.
Interested applicants must be enrolled full-time in a STEM (Science, Technology, Engineering, or Math) program at a non-profit, public or private four-year college or university in the United States.
They must also satisfy a cumulative 3.75 GPA (unweighted), and a minimum SAT score of 1290.
The scholarship is renewable provided the interested party meets the eligibility prerequisites.
You can visit their official (.edu) website for more information about the scholarship program.
Irene and Daisy MacGregor Memorial Scholarship.
The Irene and Daisy MacGregor Memorial Scholarship awards $5000 to two students who qualify for exceptional academic achievement and character.
The qualifying applicants must have been approved into or are pursuing an approved course of study at an approved, accredited medical school.
In addition, they must be enrolled in a medical doctor course.
Applicants seeking pre-med, veterinarian, or Physician Assistant courses are disqualified.
The scholarship is renewable provided the applicant meets the contingency of maintaining a 3.25-grade point average.
This grant is also open to students who have been accepted into or are already enrolled in a graduate program in psychiatric nursing at reputable medical institutions, colleges, or universities.
Females are given preference provided they are equally qualified.
Not to forget, only U.S. citizens can apply.
You can confirm further details and get the application form on their official website.
Foundation of the National Student Nurses Association (FNSNA) General Scholarship
The scholarship is open to all U.S. nursing students.
You must be currently enrolled in a state-approved undergraduate or graduate nursing program to qualify.
The requirements for application differ from the guidelines set by the scholarship sponsor.
The scholarship emphasizes different nursing specialization areas such as pediatrics or oncology.
All potential applicants should be U.S. citizens or aliens with U.S. permanent resident status/alien registration numbers.
The FNSNA award amount ranges from $1,000 to $7,500 per academic year.
They have also stipulated some terms for applicants.
First, payment is made to the recipient's school and is used to offset the cost of tuition, academic fees, and books only.
Also, unused funds must be returned to FNSNA at the end of the year.
So, how can one apply for the FNSNA scholarship? Applicants must complete the online application.
In addition to the standard application form from the program, you must accompany it with a financial aid certification form, enrollment certification form, and transcripts.
You can check out the additional application details and deadline on the FNSNA website.
The McKelvey Foundation Scholarship
The McKelvey Foundation Scholarship is open to all high school seniors who will be the first in their families to join college.
There are no specific application requirements.
Actually, students pursuing careers in all fields can apply for this scholarship.
However, students who have proven to dedicate and immerse themselves in their communities before graduate school but have limited financial resources are given preference.
The application requirements criteria vary depending on guidelines established by the annual scholarship sponsor.
In the end, 125 qualifying applicants are awarded $12,000 worth of scholarships.
Potential candidates must make the application toward attending a four-year college in the recipients' home states.
You can check out the additional application details and deadline on the Mckelvey website.
APU S. Evelyn Lewis Memorial Scholarship in Medical Health Sciences
The APU S. Evelyn Lewis Memorial Scholarship is open to graduate and undergraduate women in Medical Health Sciences.
To qualify, you must have been accepted and enrolled in a program leading to a degree in medicine or health sciences, such as a Bachelor's degree or an associate's degree in Nursing.
Apart from being dedicated to women, this scholarship has a unique application requirement; the applicant must provide proof of community service.
The FNSNA award amount ranges from $500 to $1,000 per academic year.
They have also stipulated some terms for qualifying applicants: the educational funds are paid directly to the recipient's college or university.
So, how can one apply for the scholarship?
Eligible women in medical health courses must complete the application on the official website.
The applicants must also submit an essay of 150 words addressing their community activities, educational goals, and aspirations.
In addition, documentation of community service activities and a W-2 form are required during the application.
The APU S. Evelyn Lewis Memorial Scholarship has set a specific application deadline on February 1.
American Association for Men in Nursing (AAMN)
The American Association for the scholarship program is primarily meant for men in nursing.
It is open to undergraduate and graduate male students currently enrolled in an accredited nursing program.
In addition to enrollment, they must be full members of AAMN.
The application requirements for this scholarship program are unique.
First, undergraduate applicants must be attending an accredited university and have completed at least one academic term.
On the other hand, graduate degree nursing applicants include R.N. students pursuing a Master's, Doctor of Nursing Practice, or Doctoral degree (Ph.D.).
The AAMN scholarship award amount is fixed.
At the end of the search, there are two qualifying undergraduates and one graduate applicant.
The two undergraduates are awarded scholarships worth $1,000 each, while the graduate earns a scholarship worth $1,5000.
The award recipient would be required to do a 15-minute presentation or 60-minute webinar at the AAMN annual conference or to an AAMN member, respectively.
The presentations are topic-specific; they must cover improving men's health.
So, how can interested males apply for the American Association for Men in Nursing?
Application is via the official website.
In addition, applicants must also submit an essay on the current writing prompt.
Application deadlines for the program vary each year.
You can visit the AAMN website for more details.
Army Nurse Corps Association (ANCA) Scholarship
The Army Nurse Corps Association (ANCA) school is open to students currently enrolled in a baccalaureate or advanced nursing or nurse anesthesia program.
The scholarship is restricted to serving applicants or those who have served in any branch of the U.S. Army.
These scholarship application eligibility requirements are unique.
An applicant should be a U.S. citizen.
The Army Nurse Corps does not hold any relationship with the U.S. Army.
Therefore, an applicant does not need to have a military service obligation.
The deadline for registration varies each year, and applicants can review the information on the ANCA website.
The Army Nurse Corps Association award amounts are one-time payments worth $3,000.
So, how can one apply?
One must apply and submit the required supporting documents online.
The required supporting documents, including academic and personal letters of recommendation, a personal statement, and documentation of military service, are also required.
Disabledperson Inc. Scholarship
The disabled person Inc. scholarship is open to full-time and part-time medical students.
To apply, full-time students must be enrolled in a 2- or 4-year accredited college or university in the United States.
Also, part-time students who can't attend school full-time because of their disability can apply.
Apart from the unique requirement of having a disability, there are additional application requirements.
First, interested applicants must register on disabledperson.com and become community members before accessing an application.
The awarding terms are specific; the award recipients must provide proof of disability.
The disabled person Inc. scholarship offers a specific award worth $2,000 during each competition period.
So, how can one apply for this scholarship program?
Interested applicants must register and complete the application on the website.
Also, the applicants must complete an essay of 1,000 words or less in response to the writing prompt.
Deadlines for applying for the disabled person Inc. scholarship program vary each year.
You can visit the Disabledperson website for details.
National Black Nurses Association (NBNA) Nursing Scholarships
The National Black Nurses Association is a nursing scholarship open to both undergraduate and graduate students.
In addition to the applicants being enrolled in a nursing program, they must also be NBNA members.
Besides the uniqueness of being NBNA members, there are also specific application requirements.
First, applicants must be in good scholastic standing at the time of application.
Also, they should have one full year of school remaining.
In total, the NBNA scholarship program awards 17 individual scholarships every year.
You must also confirm the specific eligibility criteria as it differs for each scholarship.
The NBNA scholarship award amount ranges between $1,000 and $6,000.
Also, the terms applicable vary by individual scholarship.
So, how can one apply for the NBNA scholarship program?
Applicants must complete the application on the NBNA official website.
In addition to applying, applicants must accompany it with a 2-page written essay and letters of recommendation.
The scholarship program sets varying deadlines each year.
Hence, you should visit the NBNA website for details, including the deadline.
Conclusion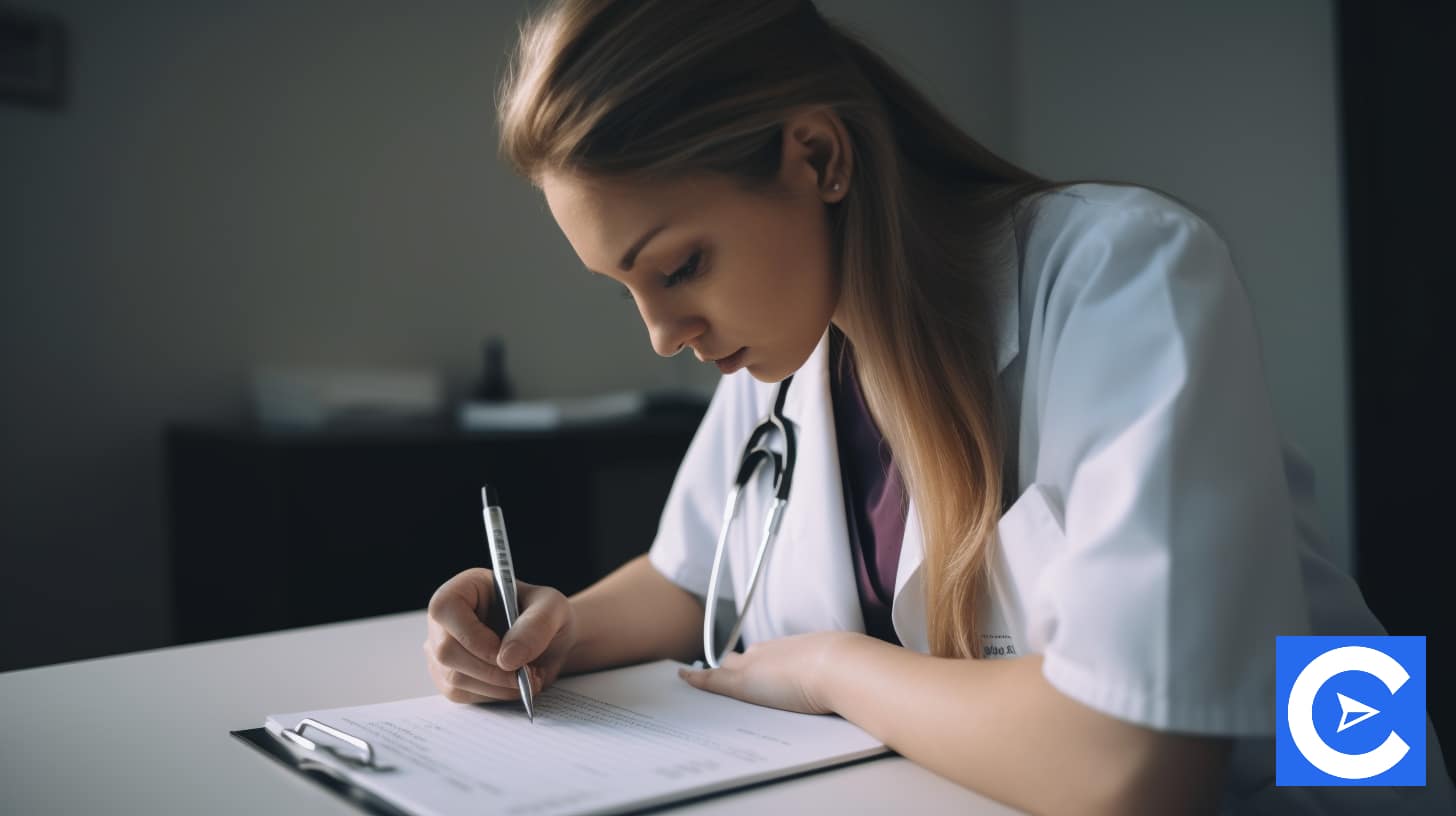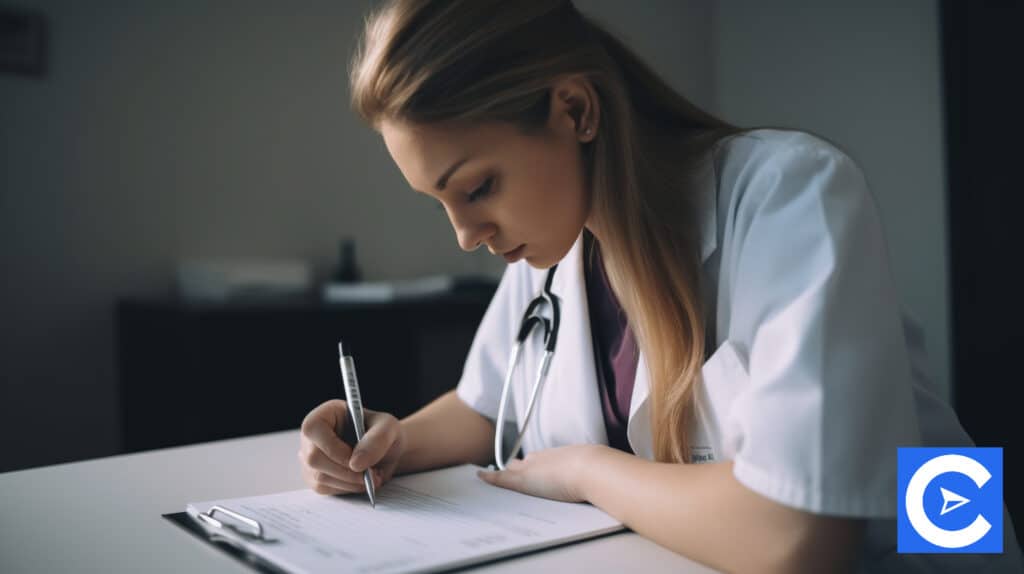 If you consider a Bachelor of Science in Nursing as the path to a better future, there are many more reasons to accept the desire.
The admission requirements differ from one educational institution to another; one might require you to have a FAFSA report, and others might need you to have an acceptance letter.
As the country's demand for these highly qualified medical professionals is met and the deficit subsides, some of these resources will inevitably run out; therefore, now may be the best time to follow your nursing passion.
Reap the benefits of unique chances for student scholarships at the confluence of hopes and possibilities.
FAQs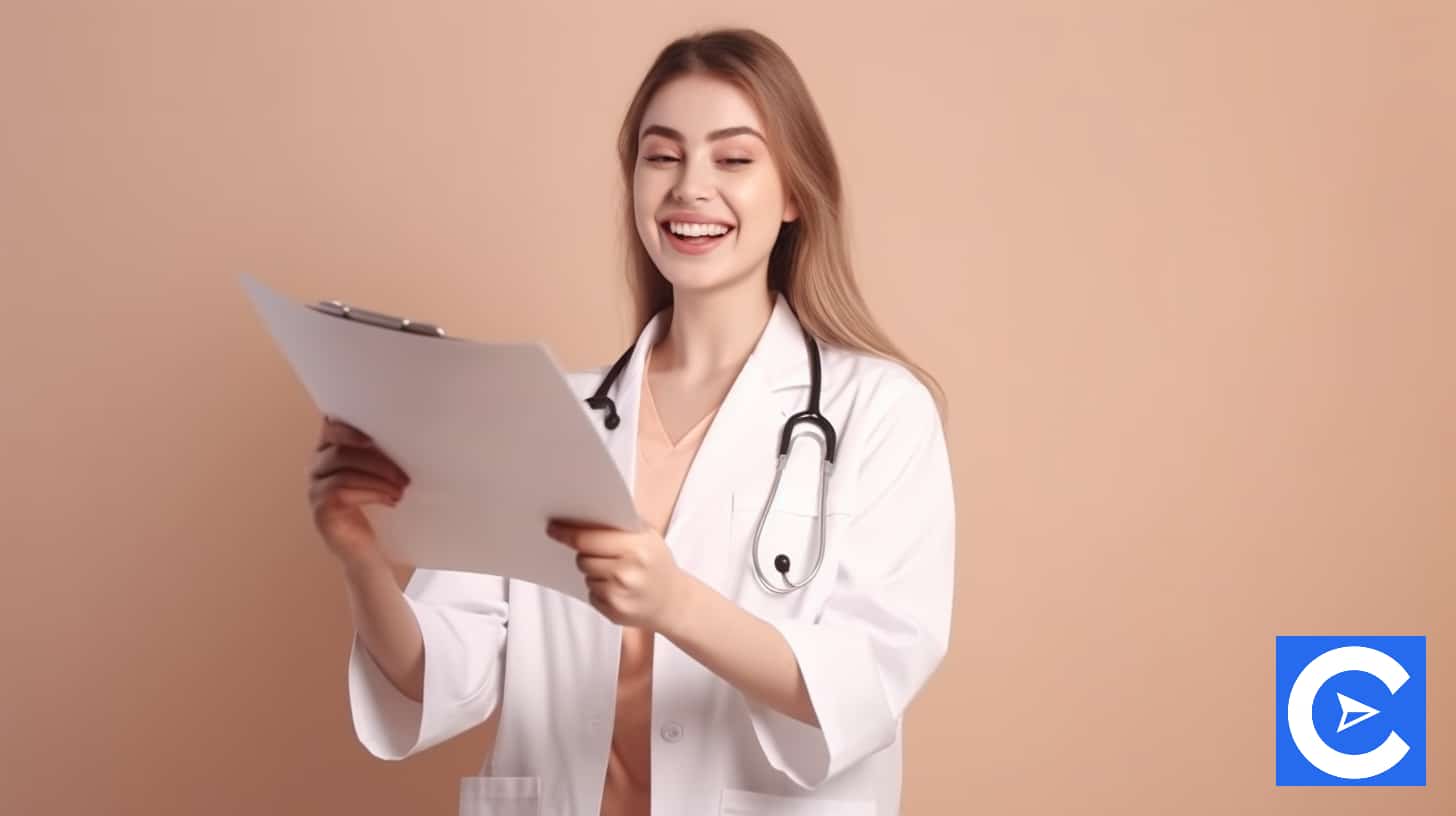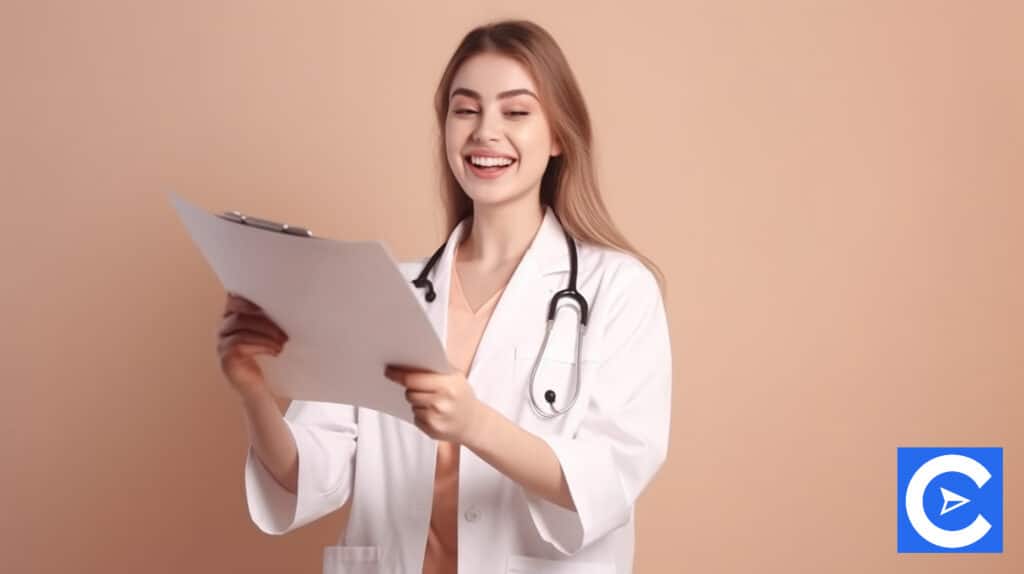 Why is Scholarship in Nursing important?
The cost of nursing school is on the rise. Whether you're seeking a pre-licensure degree or advancing your nursing career to the next step, a scholarship program may make the education you need more affordable. In addition, you would want to start yours after college life with debt. 
Are R.N. to BSN scholarships available, and where can one attain them?
Yes. Nursing scholarships and grants are constantly being created to meet the increased need for Registered Nurses. The $500 RN to BSN/MSN challenge award, the bridge your career: R.N. to BSN program scholarship, and others are among them.
How do you pay through Nursing School?
You can take advantage of loans, government-funded grants, and scholarships you might qualify for. It would help if you considered Nurse Corps, Native Hawaiian Health Scholarship (NHHS), Nursing Student Loans, and Scholarships for Disadvantaged Students. You could also apply for the nurse corps scholarship if you meet the requirements. 
How can I study Nursing abroad for free?
Various colleges and universities offer scholarships for students abroad. Potential applicants are asked to perform their due diligence, especially on the application requirements, since they differ from one educational institution to another. Some might have a loan repayment program in place which you offset once you get employment. 
Are there grants for Nursing students?
Yes. It is pretty evident that higher education costs have grown over the years. However, nursing grants can help prospective nurses pay for schooling.Most grants are geared to students studying specialty fields of nursing for students of a particular racial or ethnic group or people in some geographic regions. 
Are there any scholarships for Nursing students?
Yes. Financial aid for your Nursing degree can come in many forms, including scholarships. Along with general nursing school scholarships, there are opportunities for undergraduates, graduate students, and individuals studying certain specialties. Check for more scholarship opportunities through your state board of nursing. 
What is the AACN scholarship?
The American Association of Colleges of Nursing Scholarship is a specialized scholarship for masters and doctoral nursing programs at AACN member institutions. The fund provides $5,000 scholarship awards to students twice a year. Graduate Nursing Student Academy members are encouraged to apply.
References