Hello there, welcome to Nurse Code!
In this post, we'll help you understand the need for an online RN program, the curriculum to expect and the impact enrolling in online RN programs can make on your finances as a nursing professional.
We'll shed light on the following:
Introduction to Online RN Programs
The Need for an Online RN Program
How to Become an RN Online
Top Online Schools for Registered Nursing
With so many online nursing schools to choose from, it can be difficult to know where to start.
Let's get started!
Introduction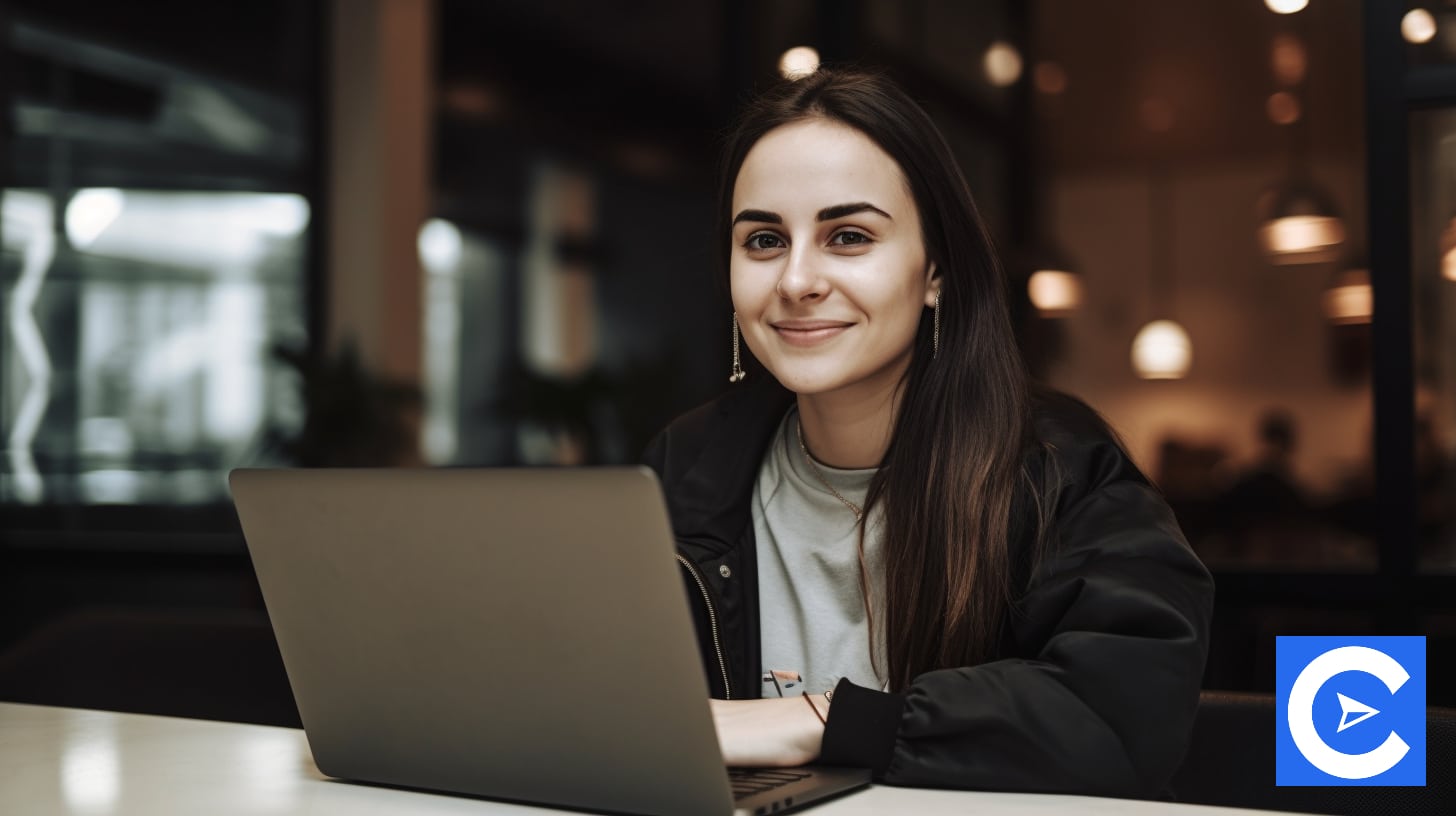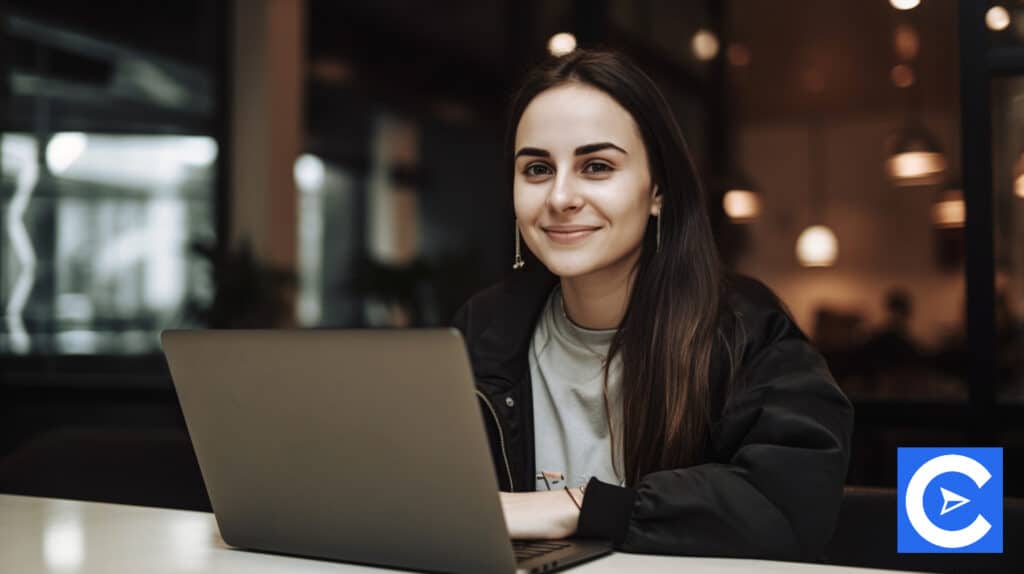 Every year, the need for qualified Registered Nurses (RNs) in the healthcare sector grows.
According to the BLS (Bureau of Labor Statistics), the need for these nursing professions would increase by 7-9% between 2020 and 2030.
Certain variables, such as the aging baby boomer generation, could contribute to this rise.
Many Registered Nurses work with only an associate's degree.
A Bachelor of Science in Nursing or BSN degree, on the other hand, opens up even more possibilities.
Aspiring Nurses can pursue their career aspirations with greater flexibility thanks to online RN schools.
Licensed Vocational Nursing and Licensed Practical Nurses (LVN/LPN) certificates, BSN (Bachelor of Science in Nursing) degrees, MSN (Master of Science in Nursing) degrees, ADNs (Associate Degrees in Nursing), and DNP (Doctor of Nursing Practice) degree programs are all available through online nursing schools. 
Bridge and accelerated programs can help you graduate faster, and dual degrees can open up more job prospects.
There are even programs for degrees that require clinical components.
This guide can help applicants narrow down their choices and find the best institutions for their career ambitions, learning styles, and enrollment.
Continue reading to discover the advantages of an online nursing degree, as well as RN license requirements and salary potential.
Why Get a BSN Degree Online?
To practice as an RN, you must have a Bachelor's Degree.
Some employers, such as hospitals, may need a bachelor's degree for employment.
As specified by BLS (Bureau of Labor Statistics), RNs make more money than LPNs.
Earning a BSN degree online has a number of advantages.
For instance, those seeking a BSN degree online can typically save money on commuting and fees.
Distance learners have more freedom as well.
Asynchronous classrooms allow students to watch lectures and post comments on discussion boards at their leisure.
To excel in asynchronous programs, online students must be strong autonomous learners.
Students interested in synchronous Online RN programs might apply if they want additional accountability.
Students can participate in live virtual classes for their coursework and ask questions in real-time with this option.
How to Become an RN Online
You can become an online Registered Nurse through the following three steps:
Complete the bare minimum of nursing education required by your state, which is usually a certificate or diploma
Work in a healthcare facility under the supervision of a Registered Nurse to get supervised clinical experience
Pass the national Registered Nurse examination (NCLEX-RN exam)
How Do Online Nursing Programs Work?
With online nursing schools, ambitious Nurses can pursue a job as a Registered Nurse or further their studies in these uncertain times.
Online nursing schools are created for the security and convenience of students.
They include video interviews, paperless applications, learning materials, and tests.
Due to the pandemic, many online nursing schools now include virtual reality, telehealth, and simulations.
It's rather helpful to have a clear image of what online nursing education is like from start to finish before enrolling:
Admissions
Online admissions are similar to on-campus admissions, despite taking place entirely online.
Admissions processes vary per school, but generally, you choose a program that interests you, apply, and provide required documents like recommendation letters, transcripts, and credentials like CPR training (if available).
In some circumstances, an admissions advisor interview is required.
Some colleges need entrance examinations, so be sure to thoroughly investigate all requirements before applying.
During the pandemic, many colleges have transitioned to cloud-based admissions systems.
Applications, transcript evaluation, and recommendation letter processing are all done uninterrupted even from faraway locations.
Prerequisites
Most online and traditional nursing programs require certain prerequisite online courses.
Prerequisites for an ADN program for instance include Math, English, nutrition, developmental psychology, and anatomy and physiology.
Prerequisites for a BSN program may include microbiology, statistics, chemistry, biology, and others.
Prerequisites vary for each school, so check with the one you want to attend to see what classes to focus on.
The courses may also differ by degree focus.
Homework and Course Plan
With online nursing schools, you control your own location, schedule, and time.
Procrastination is a problem for online learners, so now is the time to practice organizing and planning.
Studying and doing homework will be more difficult otherwise.
Take the time to review the syllabus.
This will help you understand the class expectations, needs, and structure.
So you can create a routine that works for you and never be caught off guard.
Examination
Traditional exams are generally replaced by written assignments that require you to demonstrate your understanding of the offered materials.
But hold your horses.
Exams are still required and serious.
They may be required in some classes, but because of the pandemic, most schools have waived this requirement.
Clinicals
Even in online nursing programs, clinical are required to gain valuable hands-on experience in a medical facility.
Clinicals are tough working sessions where you learn to tackle real-life professional nursing job obligations.
It will help you get experience and prepare you for working in a healthcare center.
Nursing Curriculum
If you're considering an online nursing degree, you should realize that they cover the same topics.
In addition to management, you will master nursing theories, fundamentals, and other pre-licensure courses.
Post-licensure courses include topics such as leadership, community nursing, ethics, policy, critical care, acute care, health promotion, gerontology, informatics, and disease prevention.
Graduation
After completing an ADN online or BSN program, you must obtain licensure in order to practice as a Registered Nurse.
In order to obtain the license, you must successfully pass the NCLEX-RN or the National Council Licensure Examination.
Cost of Online RN Programs
The cost of an RN program is not set in stone.
Fortunately, online RN programs are sometimes less expensive than on-campus programs.
Some colleges even charge virtual students tuition that is comparable to in-state tuition.
According to the tuition costs, a survey collected the undergraduate tuition at two-year colleges averaged $11,400 for the 2019-20 academic year.
Four-year college students spent an average of $28,795.
This information excludes living expenses such as board and accommodation since students seeking a BSN degree online frequently live at home to save money on these expenses.
Aside from tuition, students must budget for other costs.
An online classroom platform fee is usually charged for online RN programs.
In addition, distance learners must pay for high-speed internet and a dependable computer.
Some online programs necessitate the installation of additional software.
Online students must also pay for books for nursing courses.
However, It is less expensive to buy used, rent, or use virtual copies.
To attend a graduation ceremony, most schools charge a fee.
It's possible that students will need to spend on a gown and cap.
Those with a bachelor's degree must pay for their registered nursing licensure.
The Licensure Examination for Registered Nurses (NCLEX-RN), which costs about $200, is required by state nursing boards.
There is a minor price for renewal as well.
Courses in Online RN Program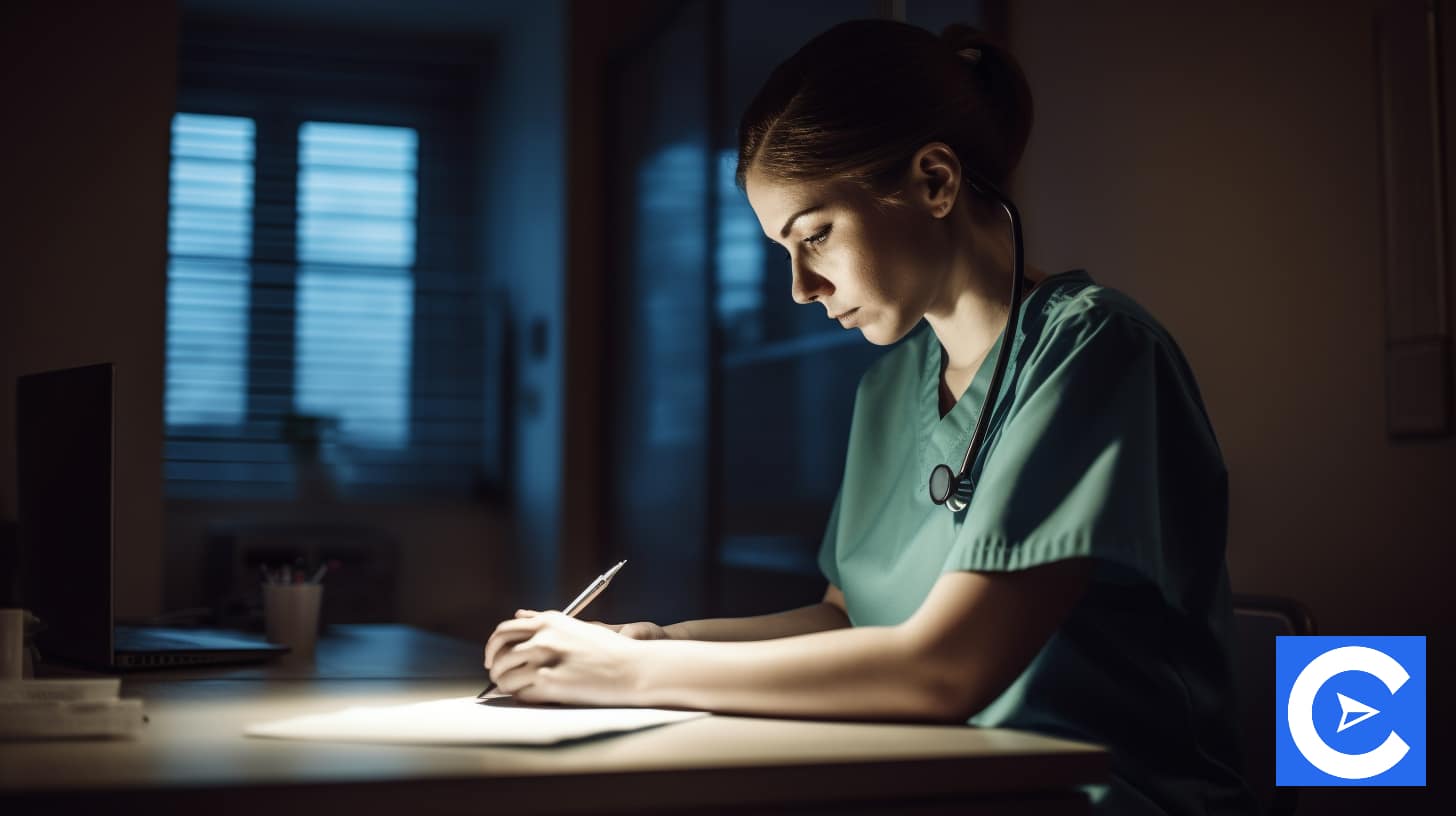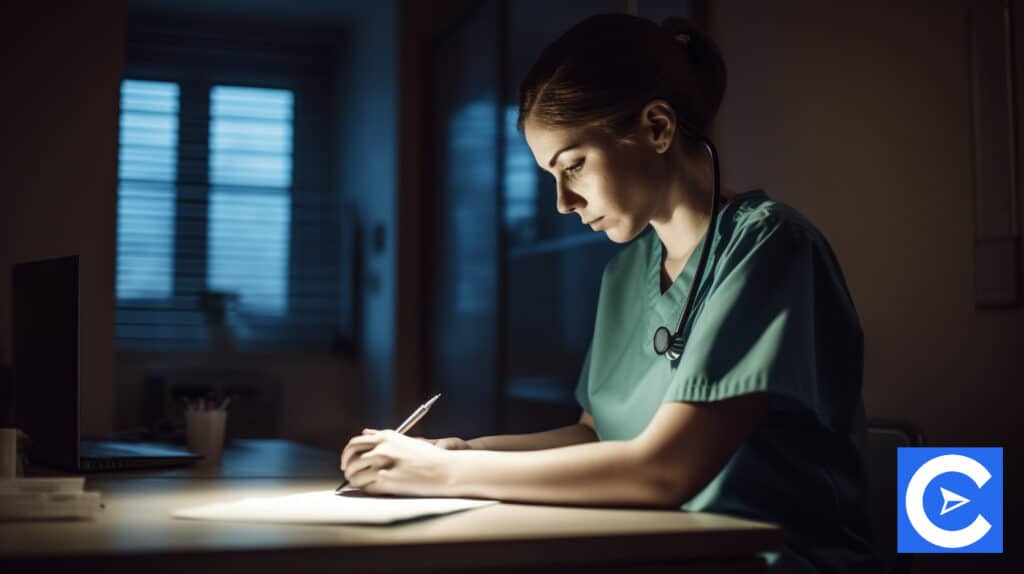 Nursing students learn the value of providing high-quality patient care during their training.
They assist patients in meeting their everyday demands and figure out how to make them feel at ease.
The curricula for online RN programs contain both soft and hard skills.
Aspiring nurses are taught how to properly communicate with patients and their families.
Students experience transferring patients, monitoring symptoms at local healthcare institutions during clinical rotations, and also giving medicine.
Three common classes for BSN degrees are highlighted in this section.
Keep in mind that certain courses are not available in every program.
Consider the following list to be a sample curriculum.
Pharmacology
Students who study pharmacology learn how to give drugs safely.
They improve their dosage calculation skills.
The session will examine how drugs interact with one another as well as the consequences of mistakes.
The names of common drugs are discovered by the students.
Nursing Fundamentals
Nursing foundations is a course that covers the fundamentals of the nursing profession.
Students learn about common employment duties.
Participants learn about how care needs change throughout time and are introduced to different expertise.
This session serves as a taster for subjects that will be discussed in greater depth in the following courses.
The Nursing Profession's Ethics
The importance of patient rights and privacy is taught in an ethics course.
Case studies about ethical nursing challenges are read by students.
The session will go over the most recent laws that have an impact on the profession.
Students participate in classroom discussions on the ethical issues raised.
Learners will have a framework for analyzing ethical best practices after completing the course.
Career and Job Prospects for Online BSN Graduates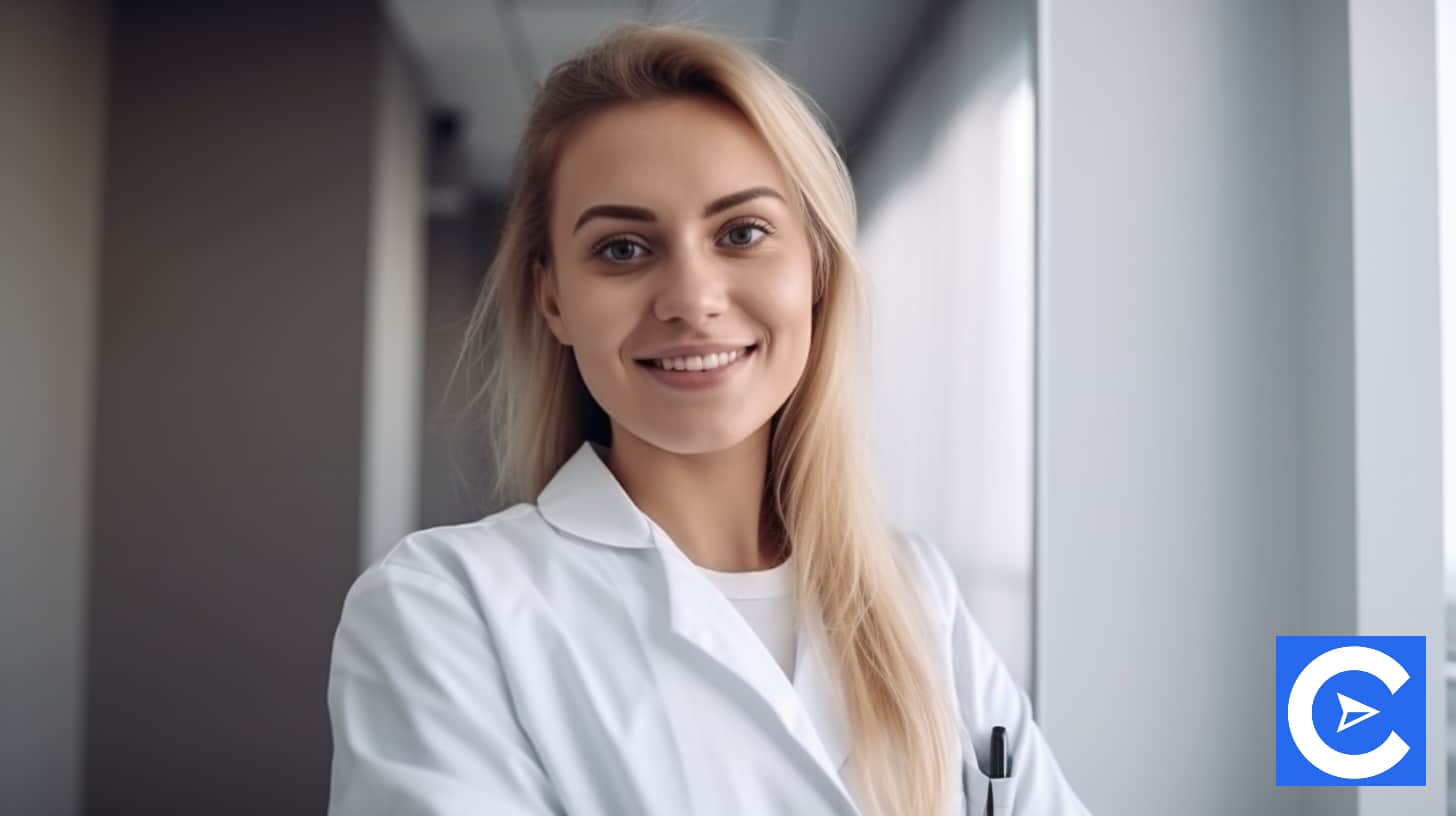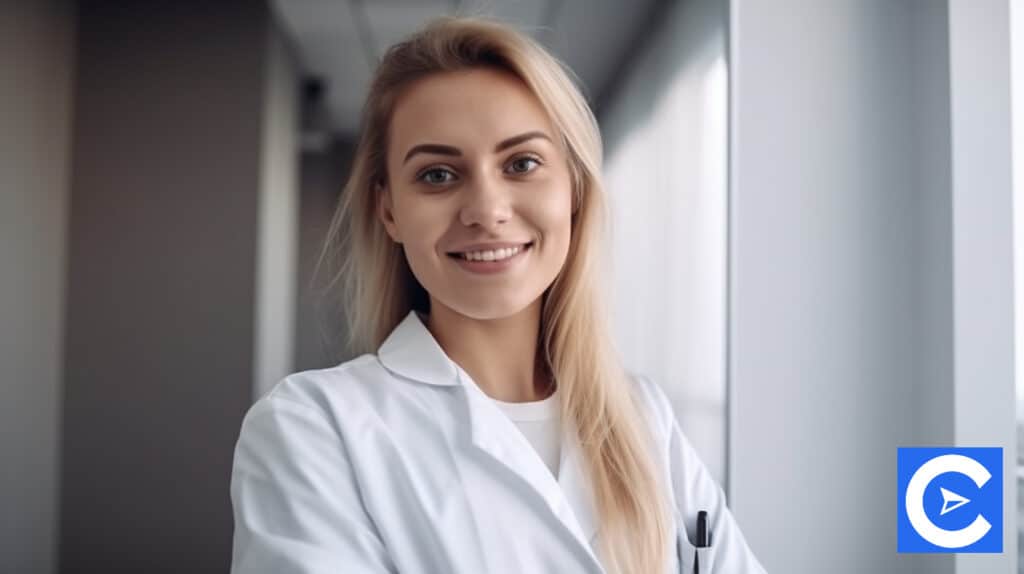 One of the top ten most in-demand jobs in the United States is that of a Registered Nurse in the healthcare setting.
According to the BLS, there were over 2.99 million nurses in the United States in 2018, making it one of the largest healthcare occupations.
By 2028, positions are predicted to expand at a faster-than-average rate of 10-12%, with 369,999 additional nursing jobs expected between 2018 and 2028.
The highest demand will be seen at home health companies and physician's offices.
In hospitals, employment is expected to rise more slowly as patients are discharged sooner and more procedures are performed on an outpatient basis.
RNs with a Master's or Bachelor's degree will have the best job chances and pay.
Family Nurse Practitioners, Clinical Nurse Specialists, Nurse Anesthetists, and Midwives are among the advanced practice specializations that will be in high demand.
Nurses will be highly needed to care for the growing number of Baby Boomers who are suffering from chronic illnesses such as dementia, arthritis, obesity, and diabetes.
Nurses will be needed at long-term care institutions that provide rehabilitation for patients, as well as residential care facilities and hospices, to care for their chronically ill and aging patients.
What Can You Do With a BSN Degree Earned Online?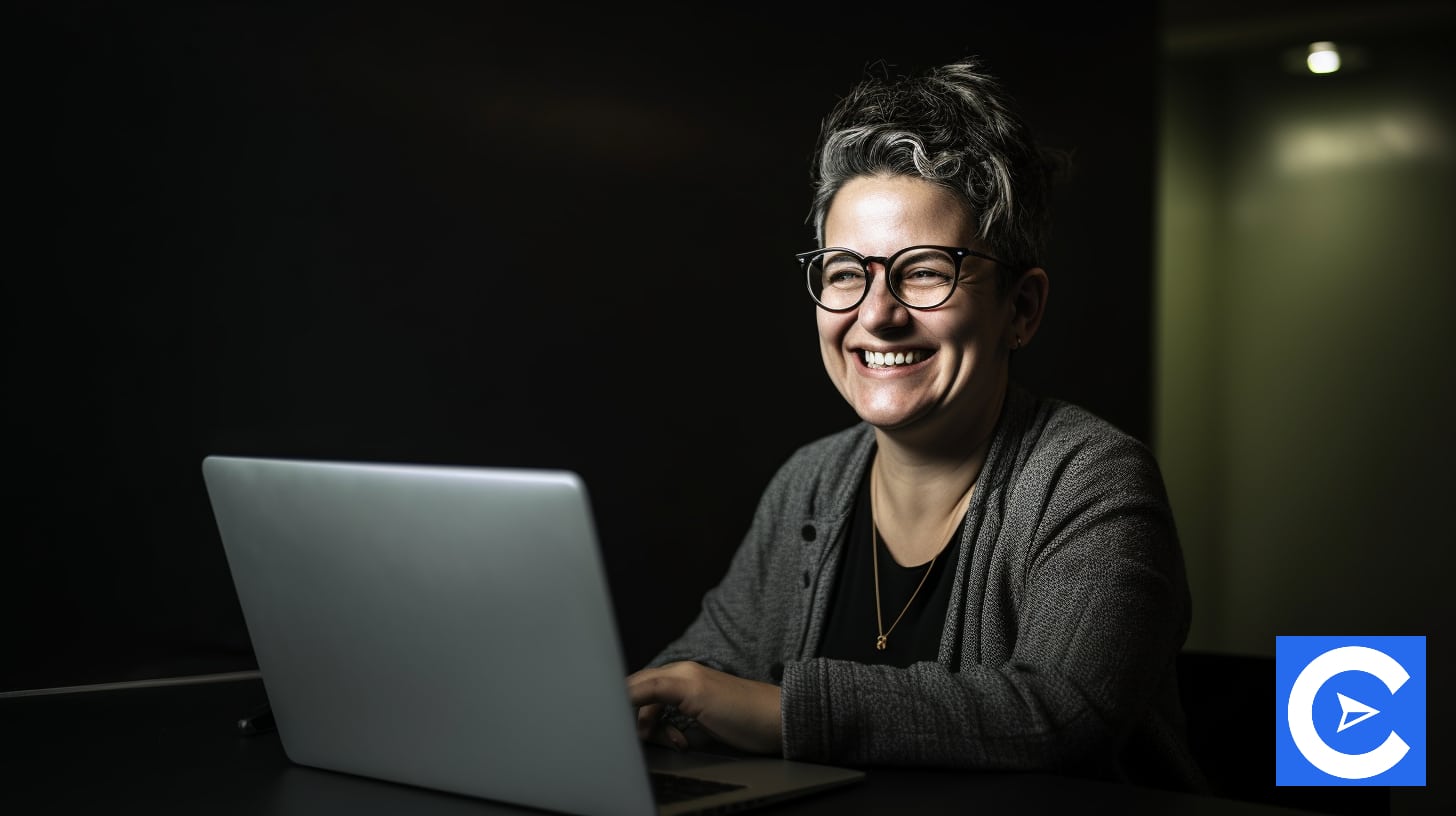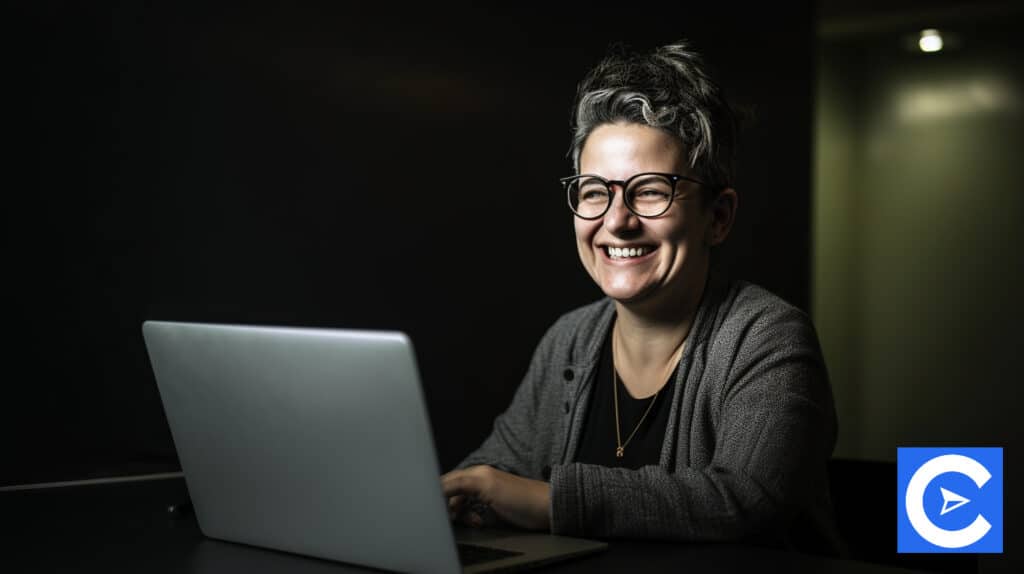 A baccalaureate education, according to AACN, provides Nurses with the critical thinking skills needed to handle patients with complicated diagnoses.
A BSN can also be used as a stepping stone toward a Master's Degree in Nursing (MSN) or a position as an Advanced Practice Registered Nurse (APRN).
Education added to Nursing Practices has a significant impact on a clinician's abilities and knowledge.
A BSN degree prepares Nurses to deal with the demands of a diverse patient population and an evolving healthcare system.
Employers should also provide incentives to RNs who want to enhance their careers by earning a bachelor's degree.
Many hospitals now demand nurses to have a BSN or higher degree due to the changing healthcare system and rising patient complexity.
Other facilities are implementing "BSN-preferred" rules for Nurses who do not need a Bachelor's Degree.
Best Online Schools for Registered Nurses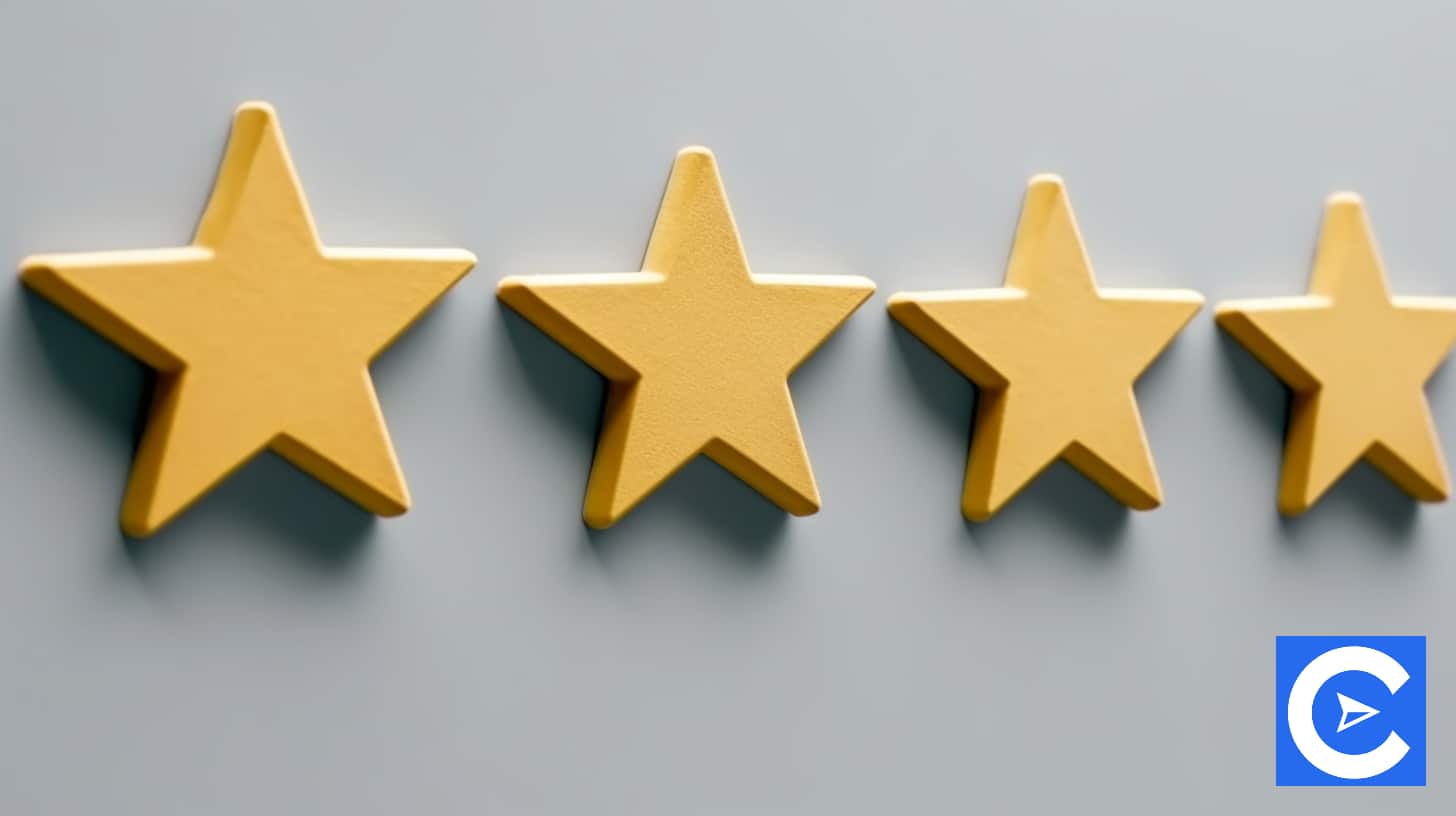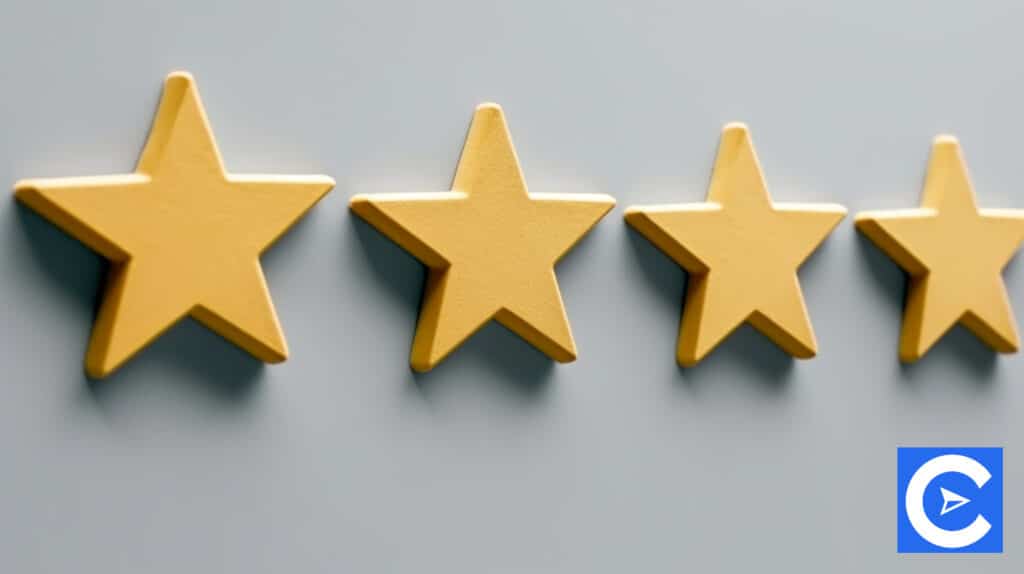 Allegany College of Maryland, Cumberland
Students interested in becoming Registered Nurses can get an Associate Degree of Science in Nursing online from ACM.
After the first semester of study, students receive certification as a Geriatric Nursing Assistant or a Certified Nursing Assistant.
After passing the NCLEX-PN, students receive their LPN license after completing the first year of study plus a five-week summer term.
Students complete the general education and clinical requirements for an associate degree and sit for the examinations to become Registered Nurses in the second year.
By the completion of the program, students will have spent over 1,350 hours in a clinical setting.
To be successfully considered for admission, students must have a minimum GPA of 2.5 and at least a grade of "C" or above in all science courses.
Prior to enrolling in nursing classes, students must first satisfy prerequisites.
The institution highly encourages applicants to complete general education courses before enrolling in nursing classes.
ACEN, an acronym for Accreditation Commission for Education in Nursing, is said to have given the school programmatic accreditation.
North Central Missouri College, Trenton
NCMC offers a nine-month online RN program that is designed to help credentialed Nurses acquire an Associate Degree in Nursing (ADN).
During the program, students must visit campus two to three times.
Pharmacology, Adult Nursing, Nursing Administration and Leadership, and Mental Health Nursing are all required nursing courses.
To complete the Associate Degree, the program also requires general education courses.
A simulation lab and skills checks are both required for on-campus visits.
To be considered for enrollment, applicants must show proof of graduation from a state-approved LPN program with a minimum GPA of 2.0.
The TEAS entrance exam is required, and students must have an unencumbered license with IV certification.
The National League for Nursing Commission in charge of Nursing Education Certification and the Higher Learning Commission have granted programmatic accreditation and NCMC regional accreditation, respectively.
Minnesota West Community and Technical College, Worthington
MWCTC delivers an Associate of Science in Nursing degree online.
To complete the program, current LPNs can complete the nursing curriculum online.
Professional nursing principles, pharmacology, the role of the professional nurse, health promotion, and family-centered care are all topics covered in nursing classes.
In addition, students must take elective and general education courses.
Whether in an online or on-campus cohort, learners must be prepared to travel to specified clinical sites in southwest Minnesota.
The clinical requirement gives you valuable hands-on experience with patients.
Students must have their LPN License in order to begin their selected program.
At least a GPA point of 3.0 in courses that are prerequisites is required, as well as a decision score of 80.1 on the NACE 1 foundations exam.
ACEN and the Higher Learning Commission have granted programmatic accreditation and MWCTC regional accreditation.
Minnesota's Northwest Technical College
NTC provides a nursing associate's degree program that is delivered both online and in a hybrid format.
The majority of education is completed online, with certain on-campus requirements for laboratories and skills assessments.
Nursing core coursework is required in addition to any general education requirements.
Foundation nursing skills, maternal-newborn nursing, bioethical problems in contemporary society, and psychosocial nursing are all popular courses.
Students participate in simulations and compulsory clinical on campus to obtain practical experience and hands-on giving treatment.
Graduates are eligible to take the state's Registered Nurse License exam.
Applicants must complete the TEAS exam and the ACCUPLACER general education placement exam with a score of 64 or higher.
To be admitted to the program, students must have a minimum of a "C" or better in all courses that are prerequisites and an overall GPA of 2.77.
The Higher Learning Commission and the Accreditation Commission for Education in Nursing have granted NTC regional accreditation and programmatic accreditation.
New York's Excelsior College
Excelsior University provides a competency-based associate of applied science in nursing program that permits students to transfer up to 31 credits.
The associate degree program contains general education requirements, but students also take nursing-specific core material.
Essentials of nursing safety and care, transition to the professional nurse position, reproductive health, and health variations across the lifespan are just a few of the courses available.
Clinical practicums are used by students to obtain real-world experience providing direct treatment to patients, and they must travel to the allocated clinical site to satisfy the requirements.
To be eligible for the program, applicants must live in one of 16-17 reciprocal states.
Students must have worked in a healthcare setting, have an LPN license, and have completed at least 200 hours of direct work experience to be eligible for the program.
To be considered for admission, students must also pass the TEAS exam.
The Middle States Commission delegated for Higher Education and the Accreditation Commission for Education in Nursing have granted Excelsior regional accreditation and programmatic accreditation.
What to Look Out For in an Online RN Program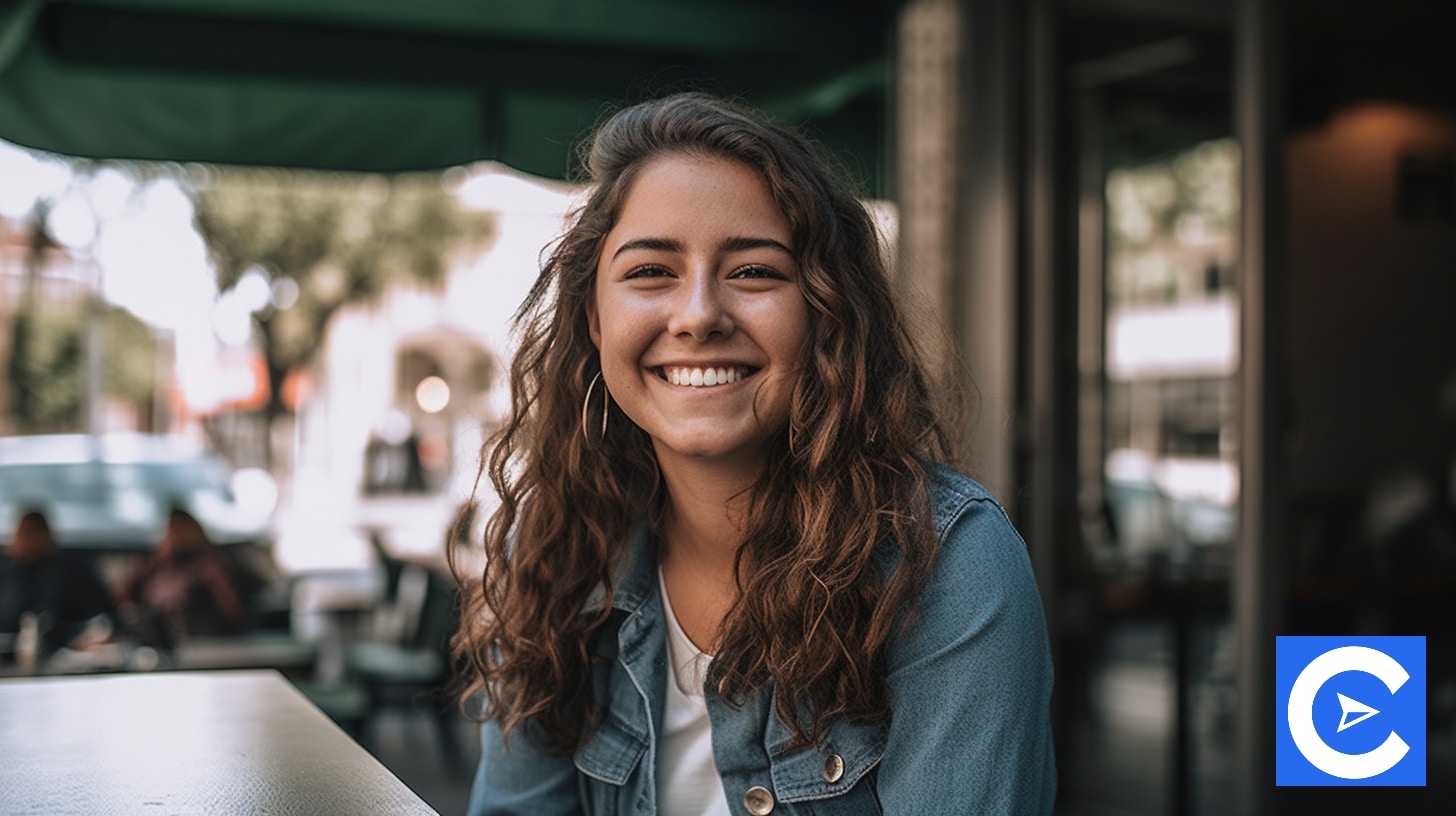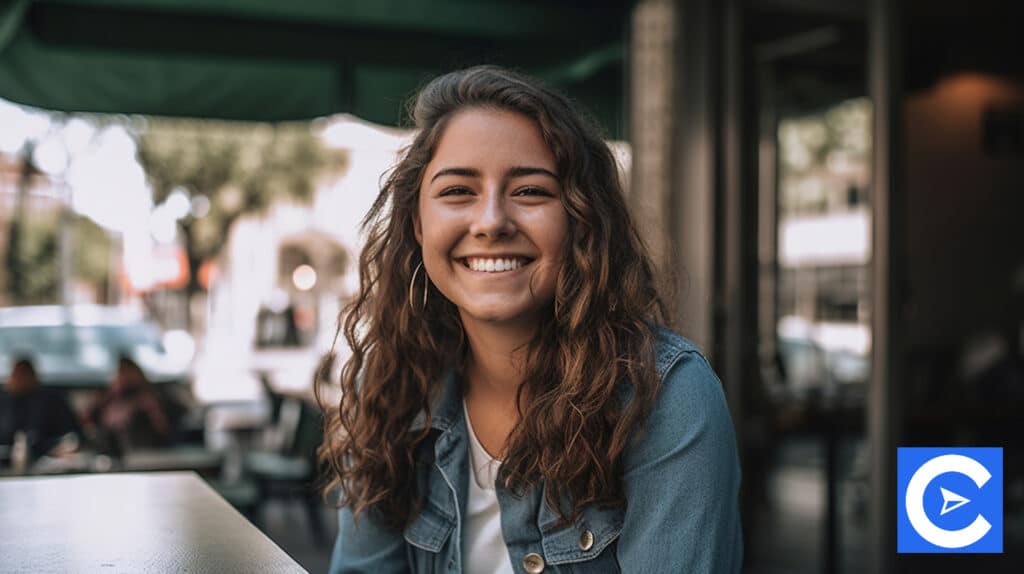 Future students should investigate colleges to find curricula that correspond with their career plans before enrolling in a BSN online program.
When determining which program is most satisfactory for you, pay attention to the following key metrics:
Admissions Requirements
Check your admissions prerequisites to make sure you meet up with the requirements.
A GED credential or high school certificate is required by all schools, as well as other special requirements that differ by institution.
Transcripts, SAT scores, and a specific GPA, may all be required.
The Curriculum of the Program
Students can select a curriculum depending on the major courses that are available.
Nursing students' objectives, standards, and outcomes are established by the curriculum.
Clinical Experience
All Bachelor of Science in Nursing programs must provide a clinical experience that is supervised and tailored to the student's needs.
The credit hours, format, and location differ depending on the school.
Most online BSN programs urge students to select their clinical location and assist them in doing so.
Accreditation
When looking for online RN nursing schools, accreditation is very important.
Accrediting institutions such as the CCNE (Commission on Collegiate Nursing Education) and the Accreditation Commission for Education in Nursing (ACEN) guarantee that nursing programs meet national and state requirements.
Program Duration
With full-time attendance, an Online RN Program normally takes 1.5 – 4 years to complete depending on the career route.
This is a variable that differs with each school.
NCLEX Success Rate
The success rate of the NCLEX is a solid sign that a school's win in preparing BSN online students for careers in nursing.
An 89-90 percent or higher first-time NCLEX pass rate implies a high-value curriculum.
The nationwide NCLEX success rate for first-time exam-takers was about 83.9 percent in the third quarter of 2021.
Graduation Rates in Schools
This indicator allows you to compare the school's and programs' quality to that of other establishments.
It shows the portion of scholars who graduate in a reasonable amount of time.
Format and Requirements for Online Learning
Online RN Programs offer a wide range of courses to help you achieve your career dreams.
You can continue handling other elements of your life and working while attending classes online.
Conclusion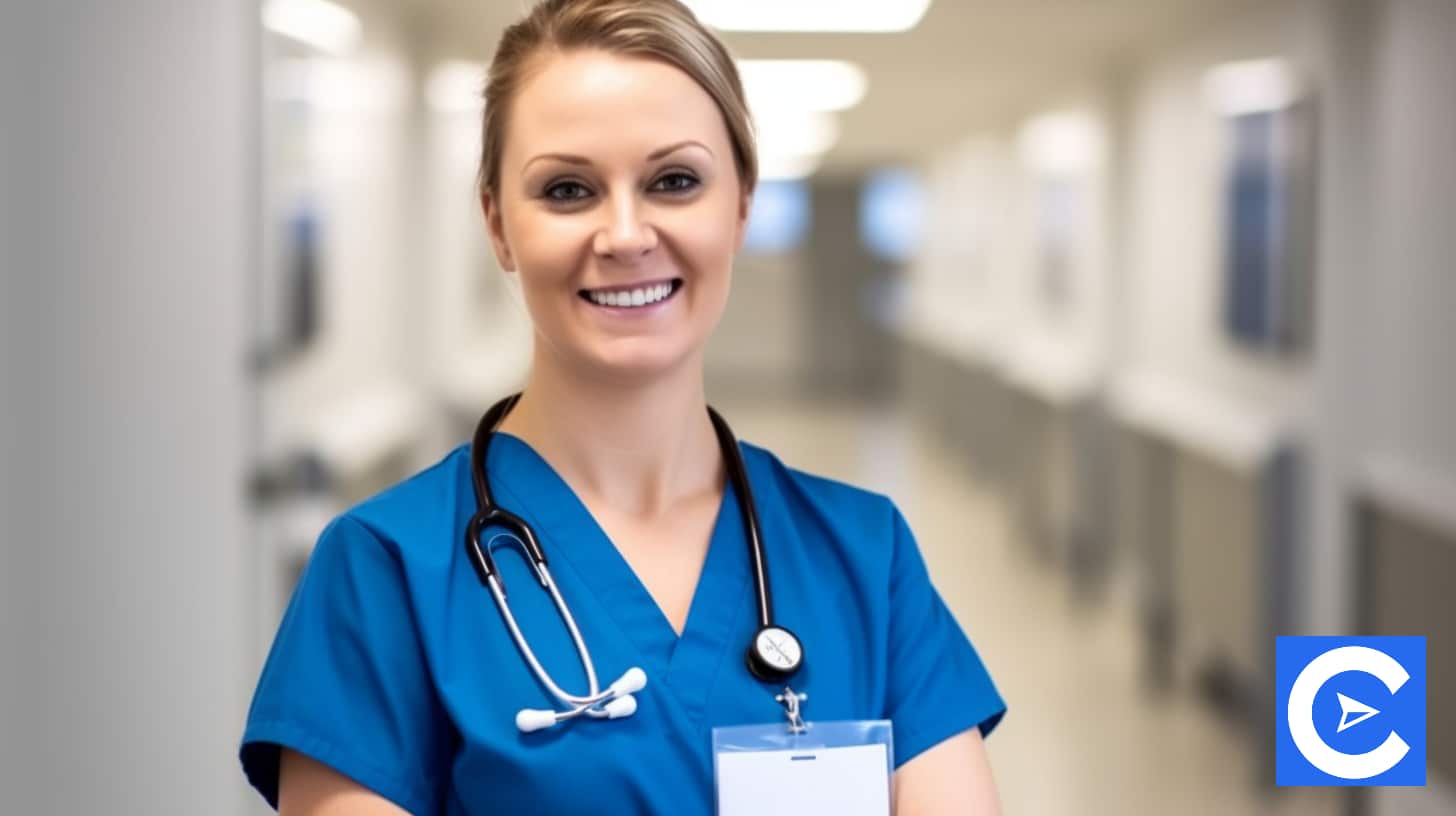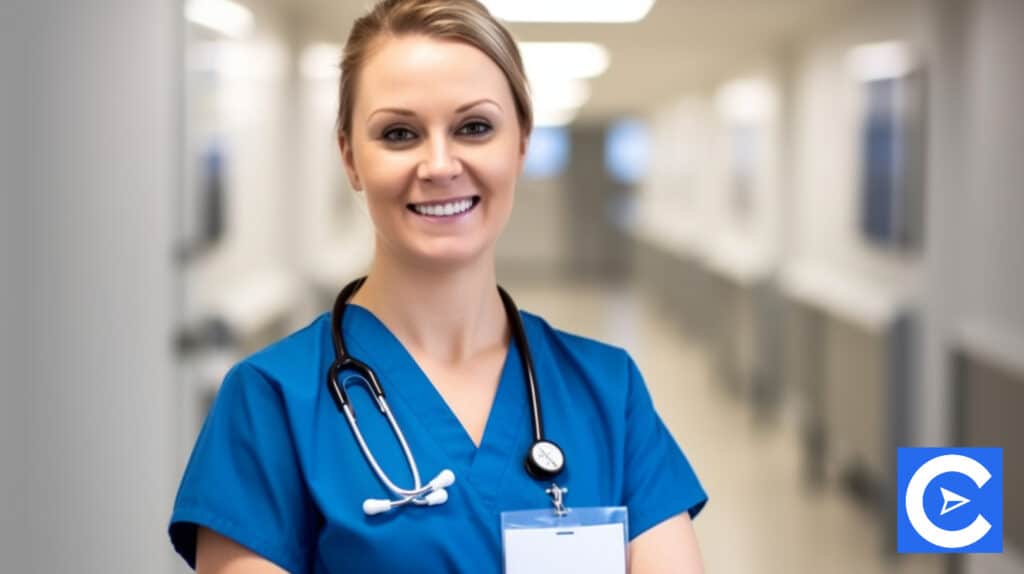 Employers in the healthcare industry, like any other industry, like to hire people who have worked in their professions before.
Some of the nursing curriculum's on-the-ground classes can count toward that experience, and some of them can even be held in healthcare institutions.
Employers do not discriminate against RNs who have earned their degrees online as long as they are from authorized, recognized universities.
Employers will consider you a viable contender for a job if the online program you choose to enroll in is a serious curriculum.
Please be fully aware that if you choose to complete a program with no on-the-ground prerequisites or that is not certified, you may find it difficult to pass the NCLEX and that job chances will be limited.
What better approach to show an employer that you are a good employee than to complete rotations in their facilities for a few months, demonstrating your ability to work hard as part of your education?
FAQs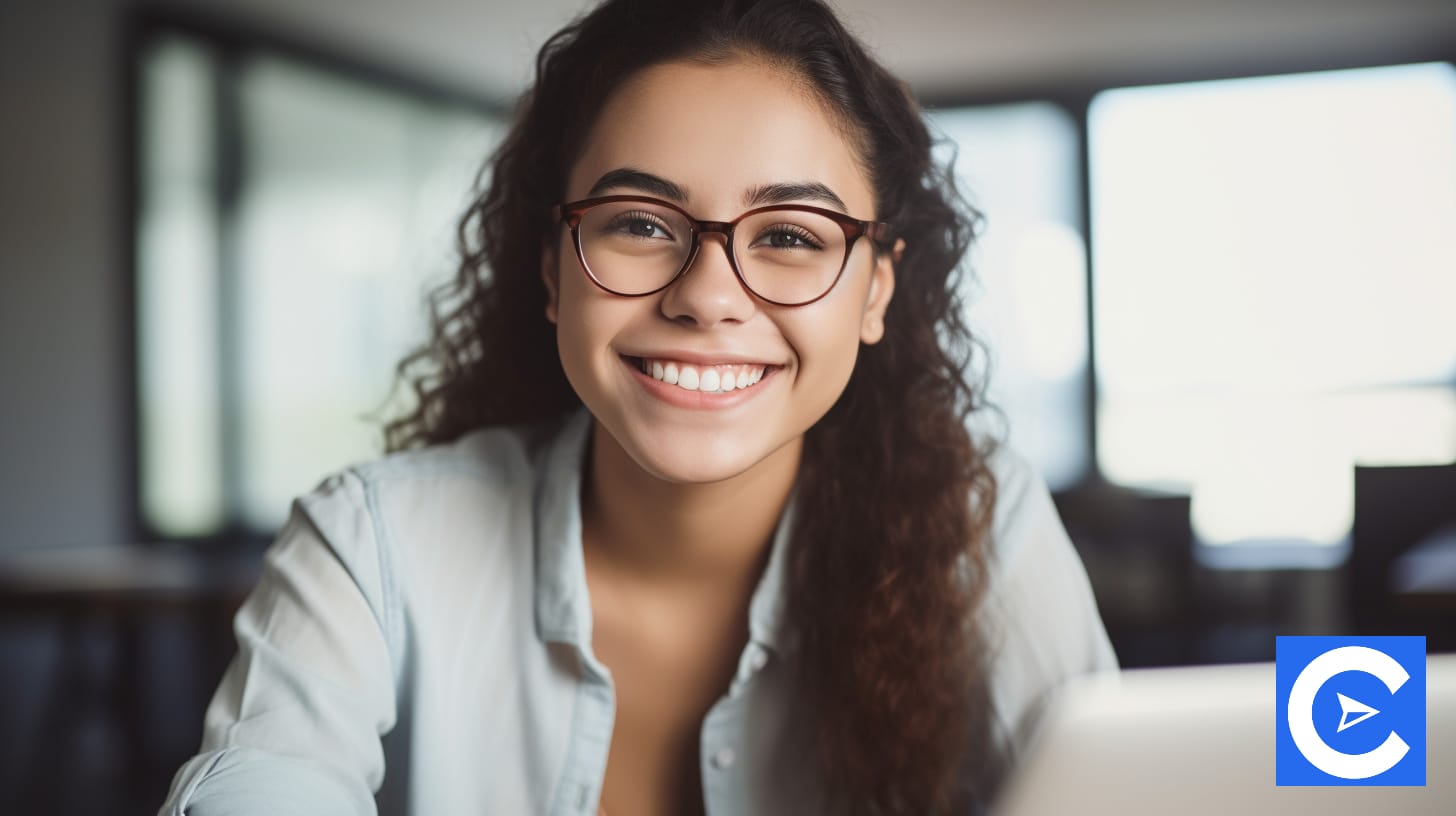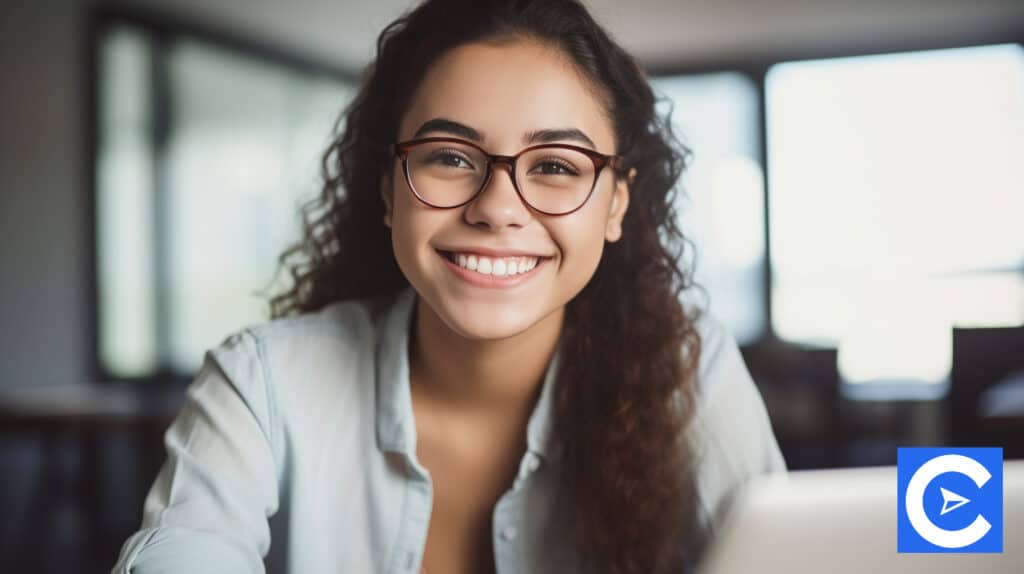 Is there an Online LPN to RN Program?
Online LPN-to-RN programs are becoming more common, and they provide the same high-quality education as traditional BSN schools. Check the ranking and accreditation status of a program to determine that it meets the requirements for RN classroom and clinical training.
Can You Get a Nursing Degree Online?
Nursing degrees can be earned online, including associate, bachelor's, and master's degrees. Even though you can comfortably earn your degree and complete your coursework online or from the comfort of your home, you must still have to complete clinical hours in a physical setting.
Can You Become an RN Online?
You can become an RN online although not totally, even though there are numerous nursing programs that provide associate, bachelor's, and MSN programs online. This is owing to the fact that nursing is a hands-on career, and you will require clinical experience to prepare you to work directly with patients.
How Do I Earn RN Degree Online?
To become an online Registered Nurse, follow these three steps:
– Complete the state's minimum nursing education requirements, which is commonly a certificate or diploma
– Work in a healthcare facility under the supervision of an RN to get clinical experience
– Obtain a passing score on the national RN Exam (NCLEX-RN exam)
Are there Any Online RN Programs?
You can get a nursing degree online to become a nurse or upgrade your RN education. However, you'll need to take some on-campus classes. Pay attention to how an online program works when selecting one because no effective online nursing program is ever completely online— the best programs are hybrid.
Are Online Nursing Programs Good?
Online nursing schools can be legitimate or a fraud, depending on the situation. It is dependent on the school or group that is providing it. There is no shortage of scammy websites that pop up on the internet every day, promising fast-track nursing degree programs or certifications through distance learning
How Do I Recognize Accredited Online RN Nursing Programs?
The majority of schools are proud of their accreditation. They will include their accreditation status on their brochures, booklets, and websites. Students who want to learn about a school's accreditation should do their homework. Check their websites and, if you're still unsure, give them a call. 
References