Hello everyone and welcome to another interesting guide about Developmental Disabilities Nurses.
This guide promises to help you know more about these rather unpopular healthcare professionals.
By the time you're done reading this article, you will have come to understand what steps to take in order to build a career for yourself as a DD Nurse.
To be more specific about what you will learn, here are a few points we will discuss:
The duties of a Developmental Disorder nurse
The educational requirements and required qualities
The DDNA certification process
Without wasting any more time, let's get started!
What does a Developmental Disability Nurse Do?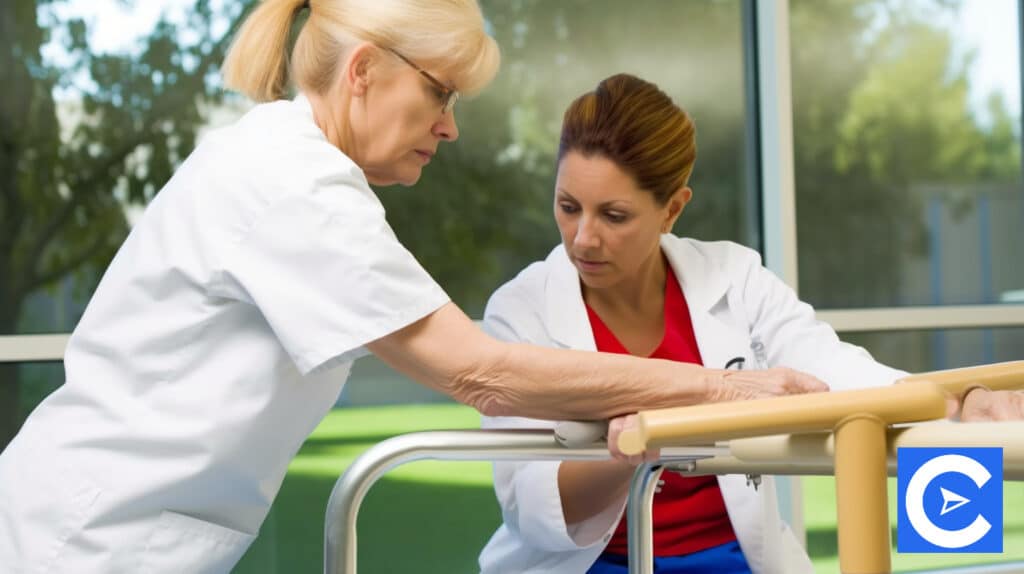 To understand the roles of a Developmental Disability Nurse, we need to first understand what developmental disability is.
Developmental disabilities refer to several medical conditions that are caused by some damage to physical learning, behavior, and language.
Once these conditions affect a person, they exhibit the symptoms daily, and such symptoms usually affect them throughout their lifetime.
Examples of developmental disabilities include Muscular dystrophy, Down syndrome, and Autism Spectrum Disorders (cognitive, psychological, and developmental learning disorders).
These conditions, if they are left to chance may result in further dangerous complications.
For instance, when these conditions affect or limit the control of muscles, movement, and other forms of mobility in a person, it can eventually lead to brain damage or other medical conditions like cerebral palsy.
Now that you have understood what these conditions mean, you can automatically figure out what a nurse who cares for people with these conditions do.
In a nutshell, a Developmental Disability Nurse provides a wide range of patient care for patients with these intellectual developmental conditions.
Apart from directly caring for these patients, they also mediate between several healthcare providers, caregivers, and the family members of the patients in proving counseling, education, and scheduled evaluation of their conditions, and monitoring any noticeable progress.
In view of what they do, it's clear that DD nurses can work anywhere their expertise is needed like in the pediatrics section of a hospital, private homes, schools, campsites, nursing homes, and other private organizations.
Because of their specialized role in the medical field, Developmental Disability Nurses are also known as Special Needs Nurses.
Please take note of that term because it will be used interchangeably in this guide to refer to DD Nurses.
Developmental Disability Nurses receive specialized training that has equipped them to work with patients of various age ranges.
For instance, they can work with children, adolescents, adults, and older patients with physical limitations as a result of slow intellectual, emotional, and developmental disorders.
Once a patient (no matter what age range) has been diagnosed with certain intellectual conditions like cerebral palsy, autism, and attention disorders, these Special Needs Nurses are the most qualified healthcare professional that can care for them.
All DD Nurses must hold a valid credential from the Developmental Disabilities Nursing Association (DDNA).
Below is a summary of the duties of a Developmental Disability Nurse:
Coordinating a wide range of patient care for patients with intellectual disabilities
Working and mediating with patients and other caregivers to establish a working treatment strategy for each patient
Observing and analyzing the gradual progress each client is making and making appropriate recommendations
Using established guidelines from the DDNA for routine health screening either at school or a workplace
Playing an active advocacy role to relevant stakeholders that are involved in caring for each Researching and coming up with helpful treatment policies and management procedures for patients with developmental disorders
Coordinating various caregivers for each developmental disorder patient
Keeping accurate records about each caregiver and relaying recommendations to the interdisciplinary team when necessary
Referring their patients to professional healthcare services that offer various social and mental support programs
Mediating between family members of developmental patients and the medical team
This mediation also involves organizations that are willing to support the care given to patients.
Actively researching how to improve patient care and recommending the results of their research for educational and workplace organization
You must be alert and really interested in helping this fragile part of society to be successful as a DD nurse.
So, is this something you have been thinking about?
Can you make allowances for these roles and sometimes time-consuming duties?
Then, you are ready to start the process.
The next section itemizes what you need to do to qualify as a Developmental Disability Nurse.
How to Become a Developmental Disability Nurse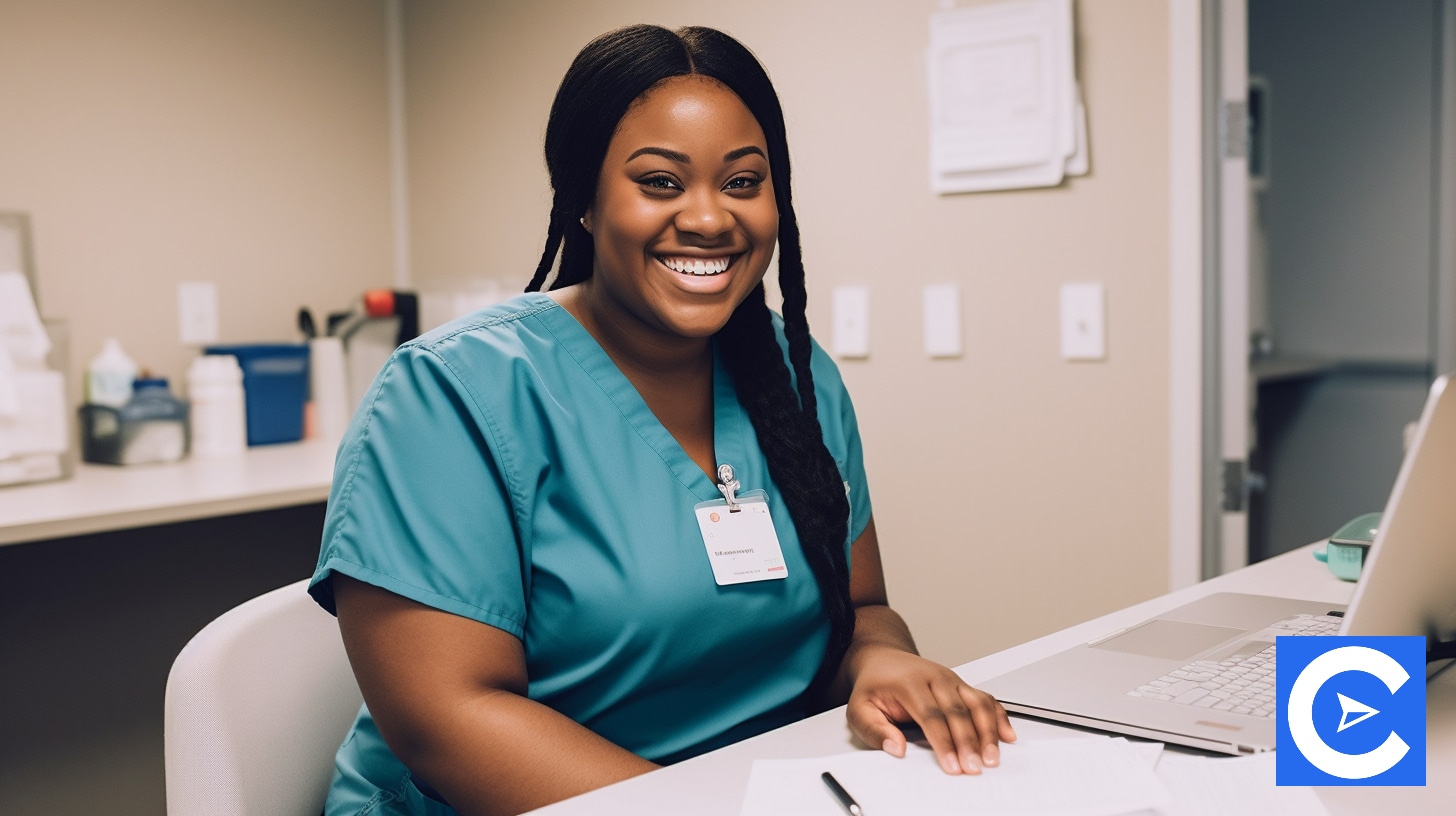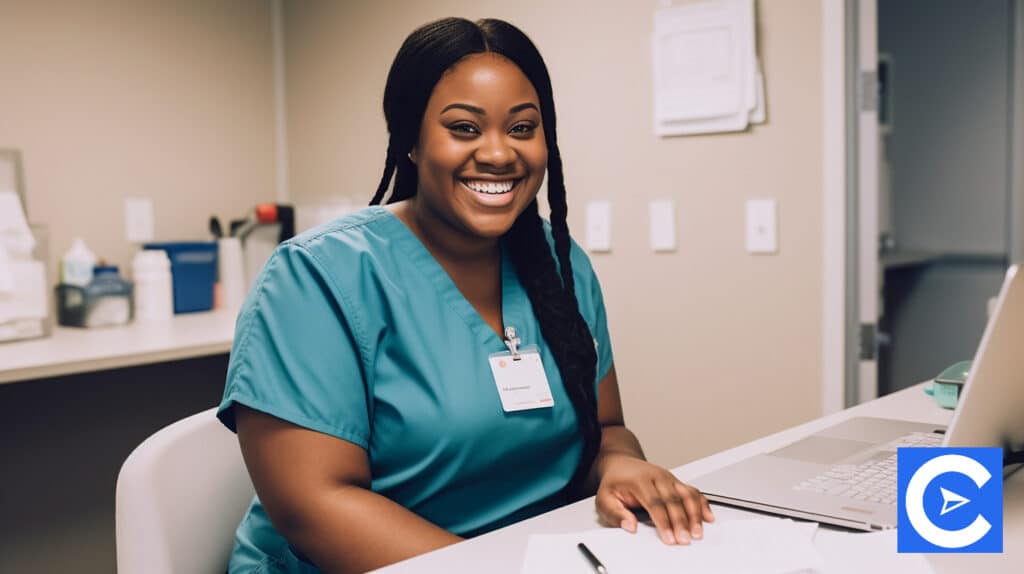 Like other advanced nursing roles, you must meet some educational requirements as well as cultivate some qualities and skills for the role.
We will get into the prerequisites in a while.
Some job search sites provide a list of requirements for Registered Nurses who are actively looking for job postings through hospitals, community agencies, government agencies, and specialists' offices.
Of course, Registered Nurses can apply for the role of a Developmental Disability Nurse immediately after they graduate from nursing school and get their license to practice.
Others may decide to work as an LPN for a while to gain some clinical experience before applying for a DD nursing job.
Whichever you decide to go for, please note that being a Registered Nurse automatically qualifies you for any DD nursing job.
If you are still in school, understand that at the moment, there are no regular internship opportunities for new graduates who wish to go through the DD nursing career path.
Maybe this will change in the future, but as one now, that is the standard.
However, you may find a hospital with its own set of procedures or with a formal agreement with nursing schools to hasten the training process for RNs as DD Nurses.
But such program consideration may have its disadvantages in terms of initial salary and less flexible work schedule (they may enforce full-time jobs instead of making allowance for Nurses who choose to work part-time).
The best is to gain some work experience as a Registered Nurse so that you won't find the role frustrating because the roles can be exhausting for a first-timer.
As a Registered Nurse, you can find additional training for this role in developmental disabilities and individual rights under the Developmental Disabilities Nurses Association guidelines and the Americans with Disability Act.
Education requirements
An applicant must have a first nursing degree (BSN) or a post-graduate nursing degree (ADN) from an accredited institution of higher learning.
A BSN nursing program will usually take 4 years to complete while an ADN program will generally take 2 years to complete.
Note that with any of the two degrees, you are good to go.
Next, they must become licensed through the NCLEX licensure examination.
Registered Nurses are then required to have some work experience (minimum of 1 year), preferably in caring for patients with developmental or intellectual disabilities.
When these three conditions are met, then the applicant is now eligible for a DD nursing certification through the Developmental Disabilities Nurses Association (DDNA).
All Registered Nurses or Licensed Practical Nurses are permitted by law to practice nursing by their state's board of nursing.
If you are not yet a Registered Nurse, remember that you will need to meet an institution's nursing school prerequisites.
Upon completing the nursing program, you will be required to apply for and pass the National Council Licensure Examination (NCLEX-RN) in your state of residence or in the state where you intend to work.
You may be fortunate to land a good job caring for patients with Developmental Disabilities right away.
However, many employers prefer hiring graduates with work experience in this special healthcare category.
A normal nursing curriculum will not cover the detail of caring for patients with disabilities.
So, you will have to either volunteer to work with some reputable disability service programs, or maybe you will prefer taking special classes designed for nursing in this special field, like special education psychology, or social work.
On graduating from the special class for disability patient care, you will have gotten enough work experience that is required for the DDNA certification.
According to the current DDNA guidelines, Registered Nurses or Licensed Practical Nurses who are aspiring to get their developmental development disability nursing certification should have at least 4000 hours of exercise in caring for patients with such conditions.
The applicants must have gotten this experience either in hospitals, group homes, or schools.
It is best to seek your certification through the approved body, the DDNA.
Doing it this way shows employers that you have attained a high level of experience and competency among a population with growing health needs daily.
It also tells employers that you have received specialized training in the field and you are better qualified to care for patients with Developmental Disabilities or other closely intellectual disorders.
Required Qualities/Skills for a Developmental Nurse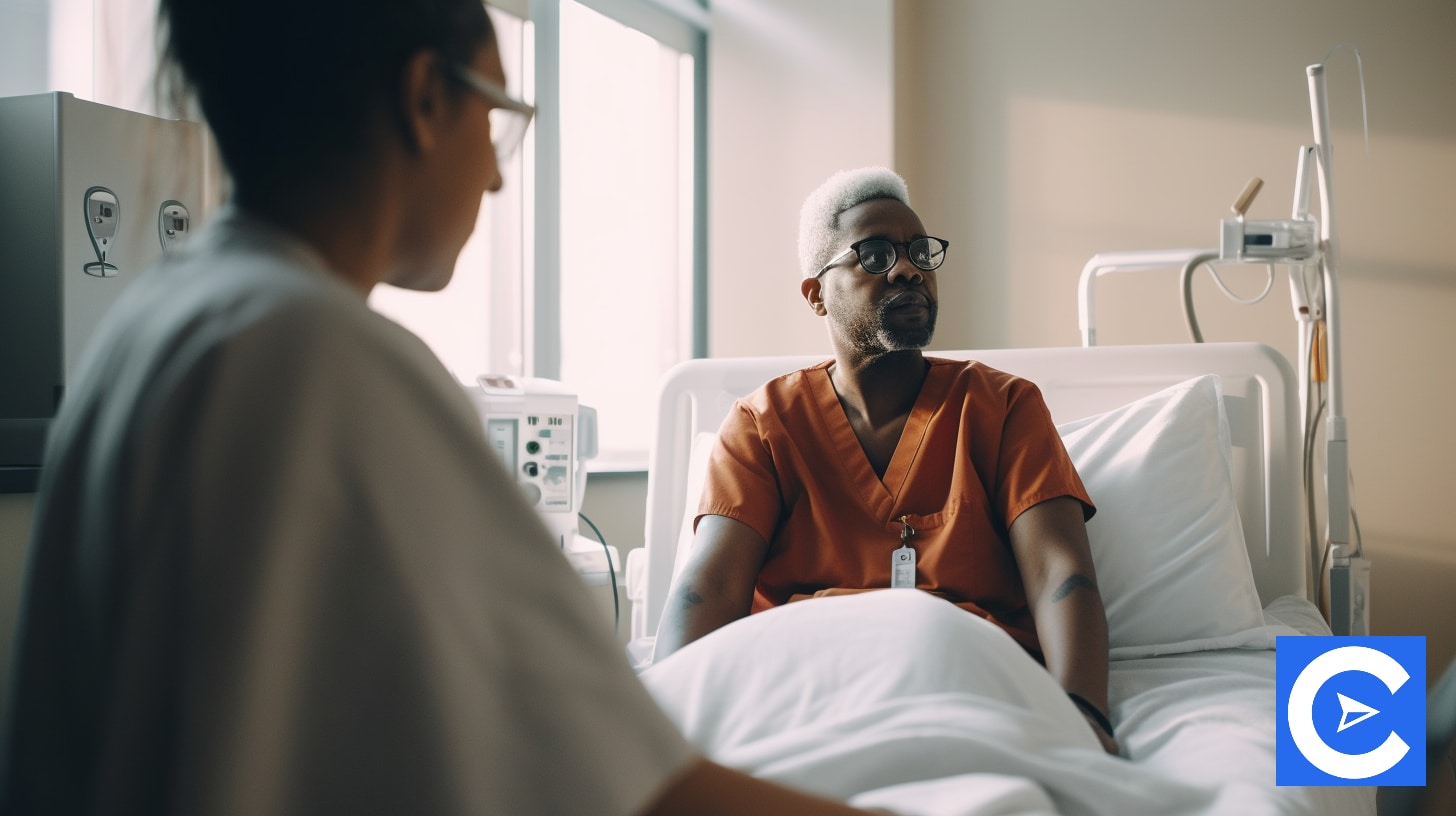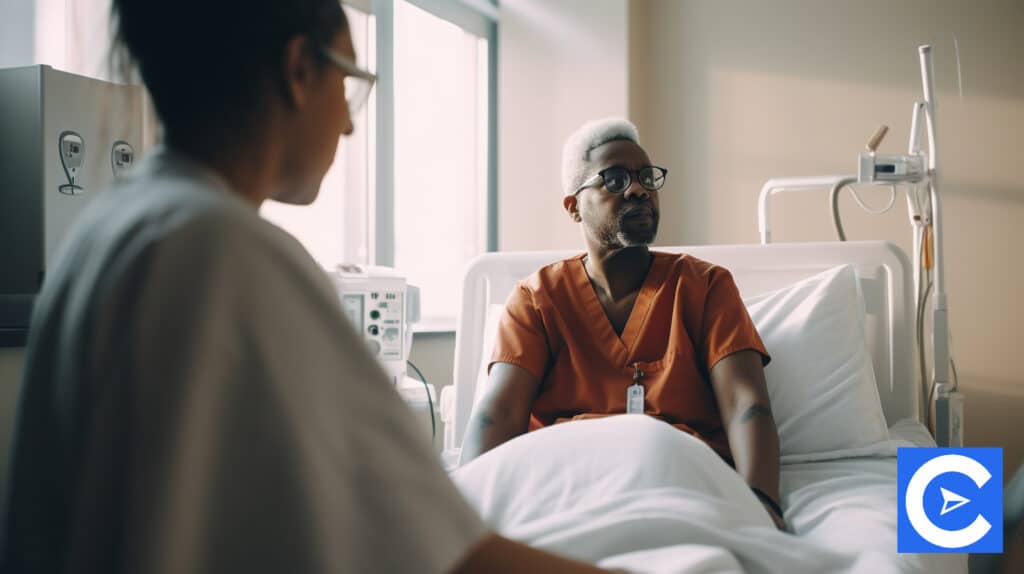 Here is a list of qualities that you need to succeed in this role:
A calm demeanor
Patience
Compassion
Empathy
Alertness
Communication skills
These three qualities are in addition to specialized nursing skills and an ability to observe and interpret the needs of your patients even when they cannot utter any speech.
Remember that many patients with these developmental disorders are nonverbal, and for the few ones that can speak up, they are not articulate; so, you need to be very observant.
Another reason for you to be observant is that most of your patients will exhibit very limited emotions.
Use good judgment and make the best decision for them when they cannot do it for themselves.
Since the job can be physically demanding, you must have good health and a measure of physical strength.
These will come in handy when you need to lift patients, transfer them to their wheelchairs, assist them with feeding and toileting, and so on.
The DDNA Certification and Licensure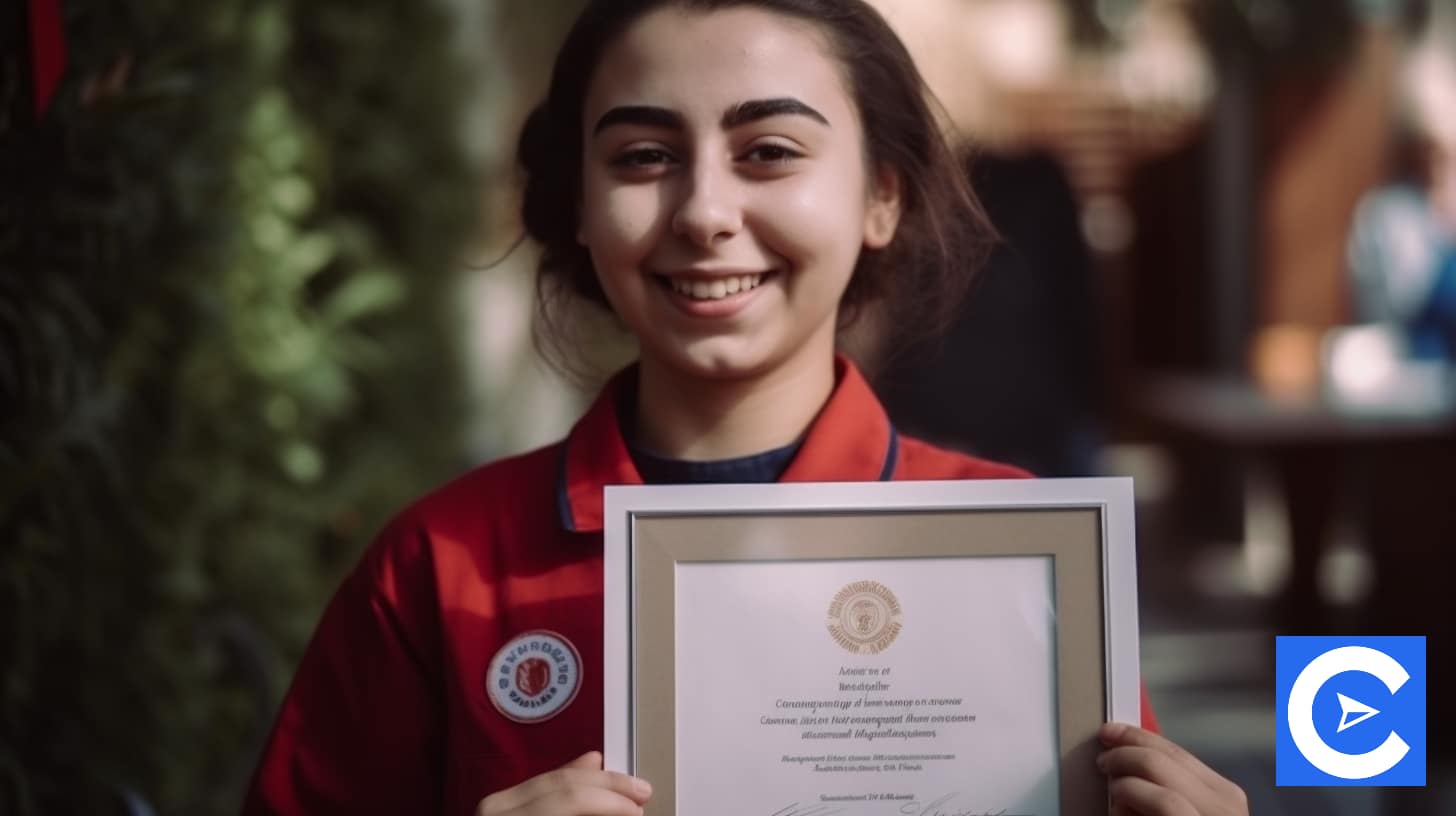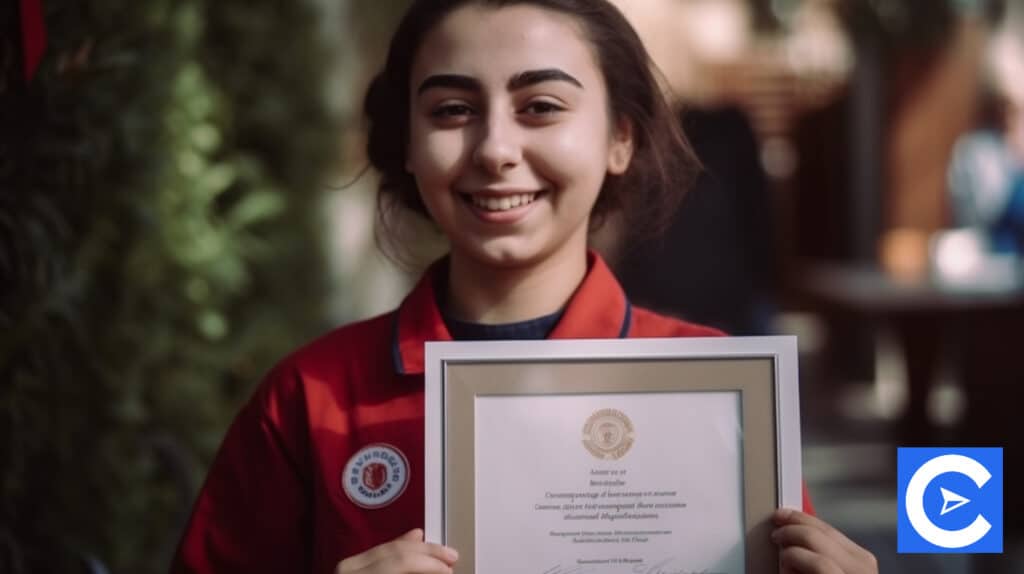 The DDNA certification is offered by the DDNA. It is only awarded to professional nurses who have received specialized training in intellectual and developmental disabilities.
It is open to Registered Nurses and Licensed Practical or Vocational Nurses.
Before beginning the process, check to confirm that you have all the required credentials.
Next, go to the DDNA website at www.ddna.org/certification to download your application form.
Be sure to review the application process before continuing.
Fill out all the required information and submit it right there on the website.
Pay the application fee to continue your application process.
Alternatively, you can download the form, fill it and submit it by mail. In such cases, the application fee will be paid either through a check or by money order.
As stated on the DDNA website: "Only those who have been certified by the Developmental Disabilities Nurses Association (DDNA) may use the title Certified Developmental Disabilities Nurse, designated by the appellations "RN, CDDN" or the title Licensed Practical Nurse Developmental Disabilities Certified, designated by the appellations "LPN, DDC" and Licensed Vocational Nurse Developmental Disabilities Certified, designated by the appellations "LVN, DDC".
If you are already certified and your certification is due for a renewal, you are expected to follow the same procedure.
On the DDNA website, go to the certification page and instead of applying for a new certification, click on "Renewal."
You are expected to pay the renewal fee here.
Your certification is due for renewal every 2 years.
Why become a DD nurse?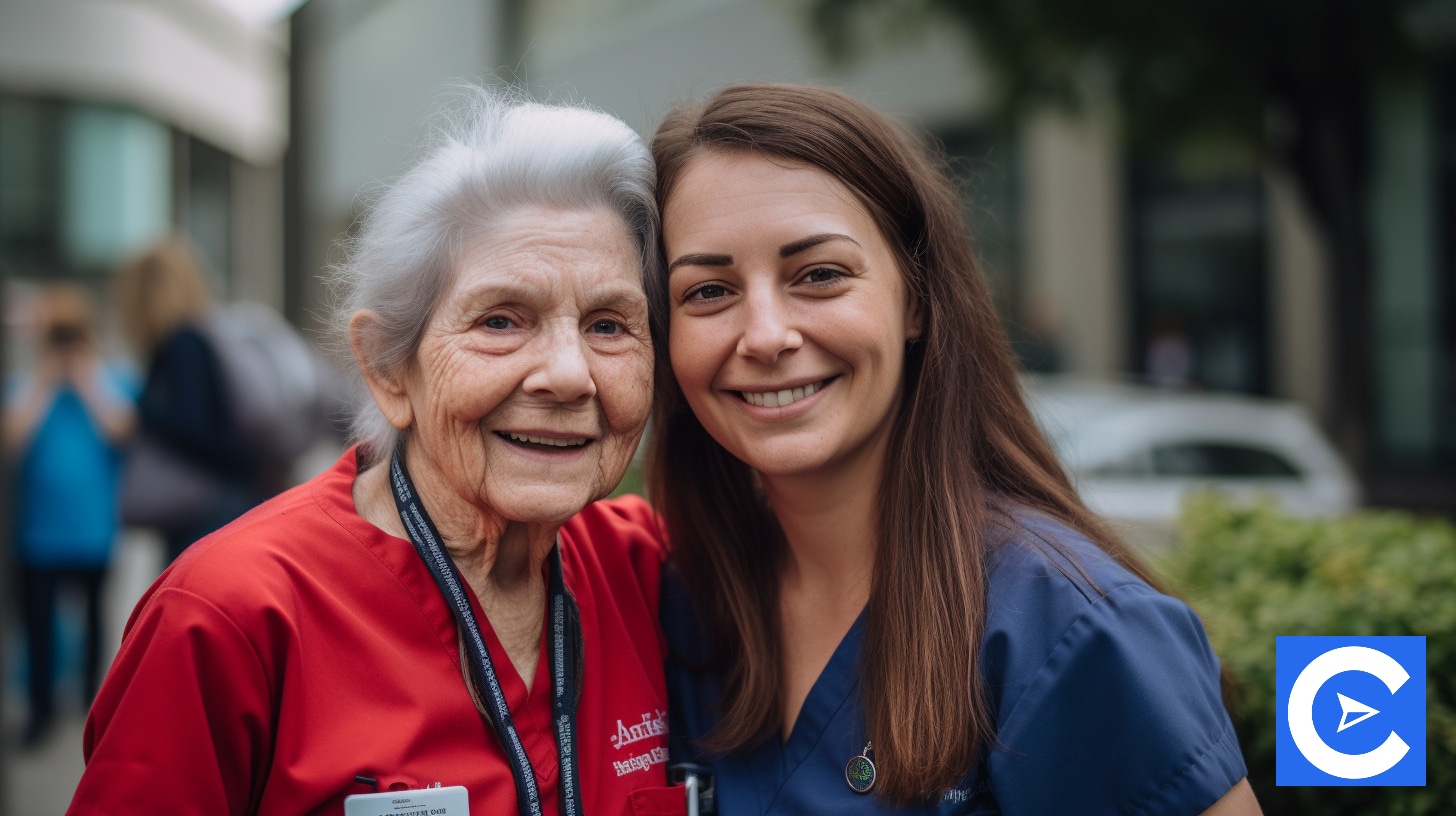 At the moment, there is a growing global demand for healthcare professionals with specialized training and sufficient experience in nursing care for developmental and intellectually impaired patients.
Mental disorders and learning disabilities are also increasing in most places, this increases the number of job opportunities available for DD nurses.
A mere glance at job descriptions that focuses on various types of disability management is another way to confirm how lucky you are to qualify to be a Developmental Disability Nurse.
This career path also opens up opportunities for career advancement through various certifications and training programs aimed at helping nurses concentrate more on patient care and decision-making.
The career also helps you improve your health as you will never be sedentary.
You also have the opportunities to help patients improve their lifestyles, watching how your efforts result in helping them manage or even overcome chronic medical conditions like Down syndrome, Autism, and Cerebral Palsy.
Conclusion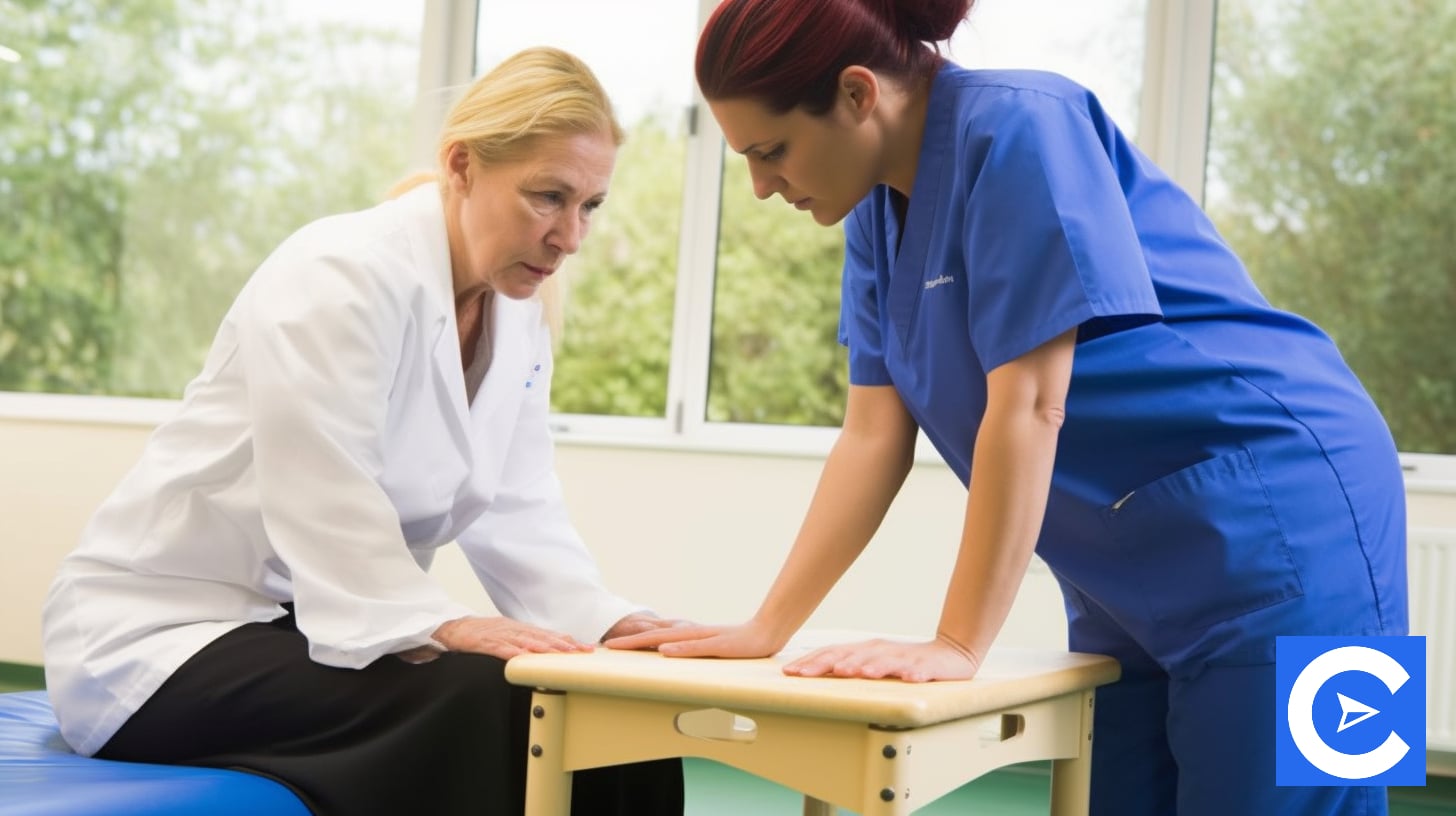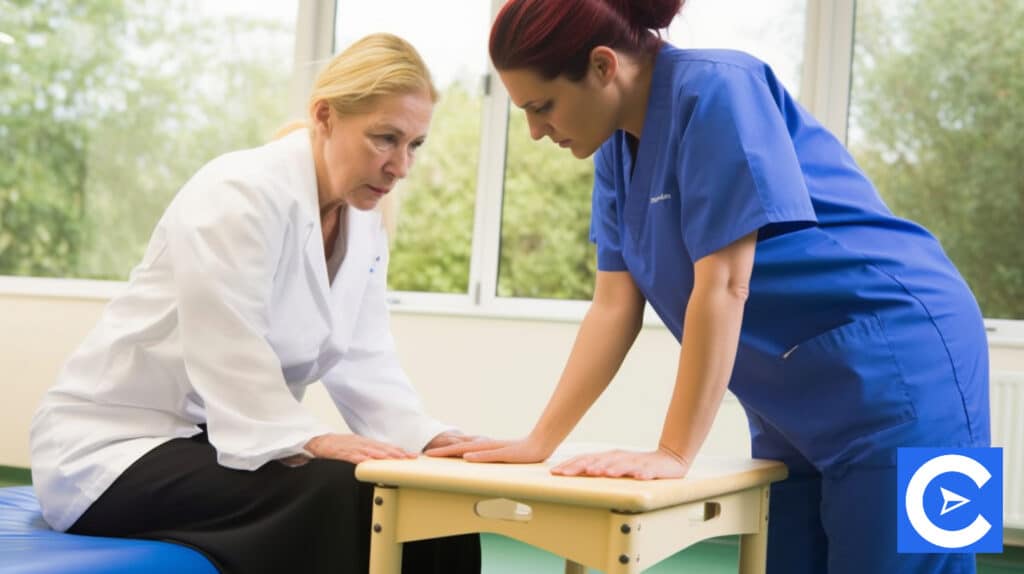 You should be proud of yourself if you have all the necessary credentials to continue your application.
As long as you have all the documents, including proof of your experience, within 6 months, you can finish the entire certification and licensing process.
Remember, you can work virtually anywhere within society and of course, you will get paid really well for your efforts.
If on the other hand, you do not have all the required credentials, why not start the process right away?
Do not skip any credential you are supposed to have because it can eventually result in suspension or disqualification.
One more thing: if you love to help people, working as a DD nurse is one of the best ways to use your passion to support humanity.
FAQs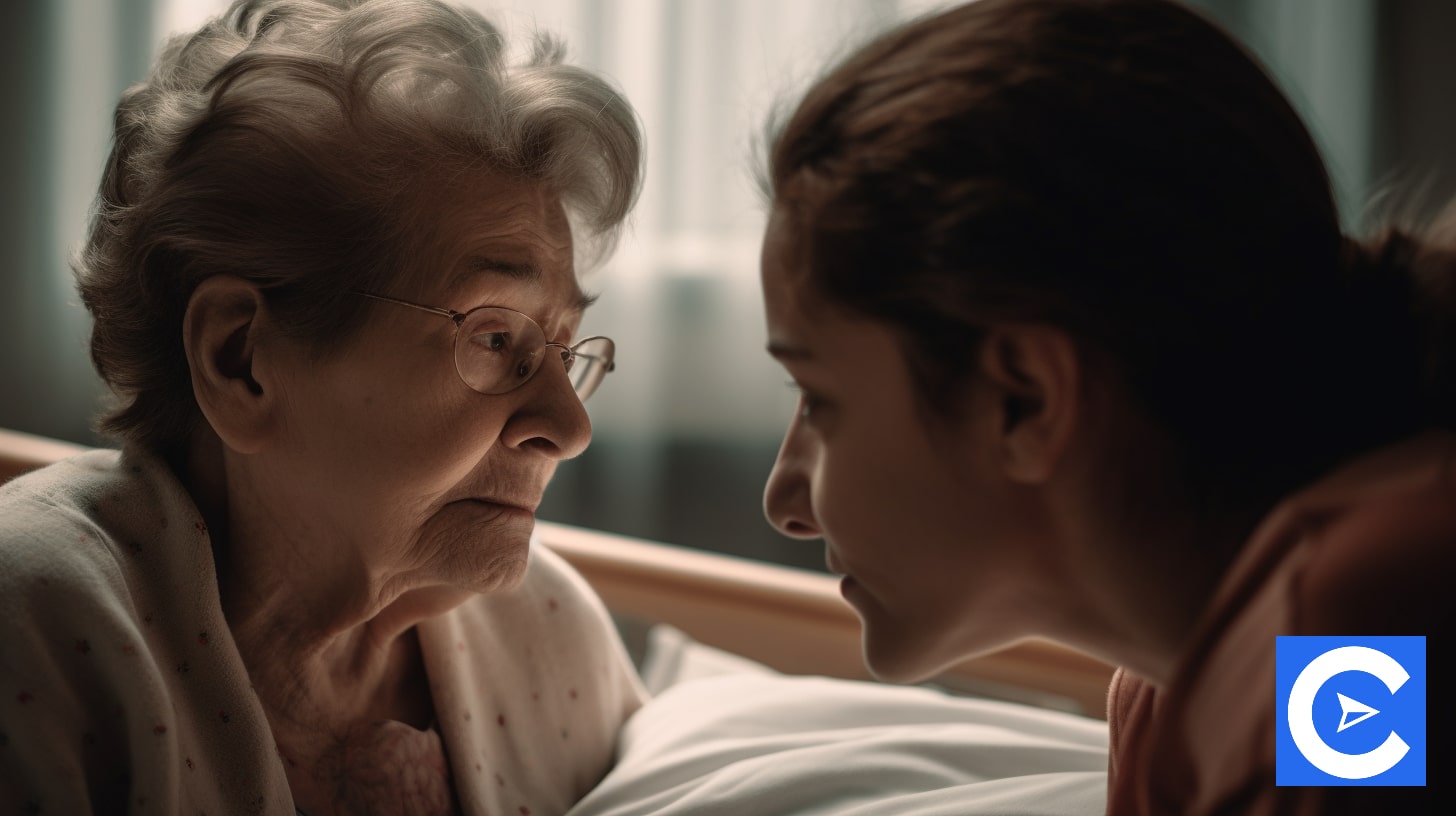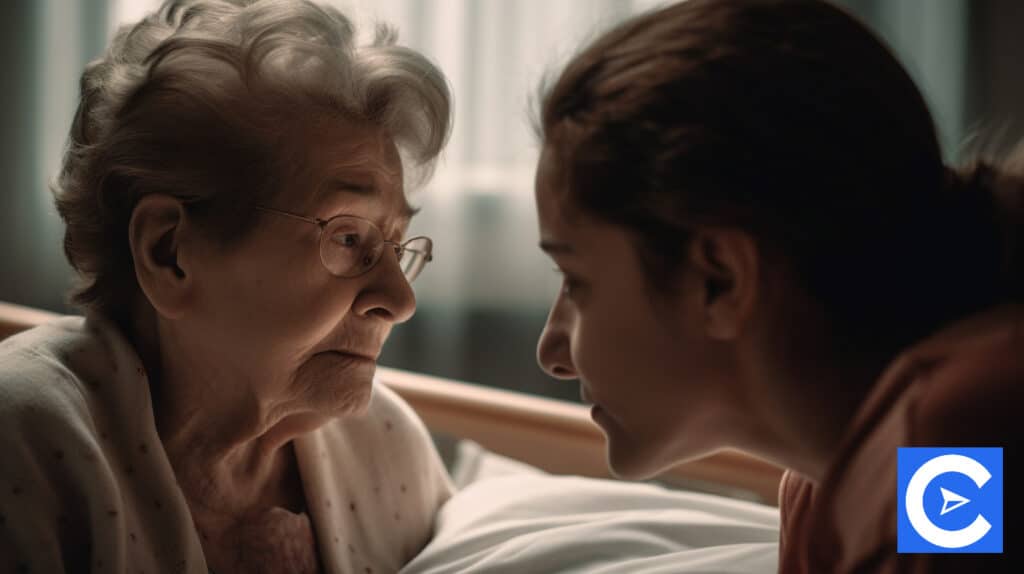 What do Developmental Disability Nurses do?
Developmental nurses team up with health caregivers in caring for patients with intellectual or learning abilities like Autism, Cerebral palsy, or Down syndrome. They also work hand in hand with occupational therapists, language therapists, and other social workers. They help these special patients get the best quality of life.
How many years of experience do I need for DD nursing?
Registered Nurse needs a minimum of one or two years of work experience. The work experience must be in caring for patients who are struggling with disabilities or any other learning disorders. It will be better if the experience is obtained while working in a hospital or a nursing home.
What is the average Developmental Disability Nurse's salary?
The average annual salary of a DD Nurse is between $40,000 and $90,000, depending on the state, terms of negotiation based on your daily tasks, and the state average. Other factors that can influence how much you are paid ad a DD nurse include your experience, your qualifications, and licensure.
Where can I find Developmental Disabilities Nurse jobs?
Primarily, Developmental Disability Nurses work in any role that brings them in contact with patients. This could be in a hospital, a clinic, in a group home, in the community, or in any other institutional environment. Some DD nurses also pursue careers in teaching, medical administration, and some policy work.
Is a Developmental Disability Nurse and a Special Needs Nurse the same?
CDDN stands for Certified Developmental Disability Nurse. Only those who have undergone not just the DD nursing training and experience, but have also passed the NCLEX licensure exam, are referred to by the acronym. CDDN also stands you out as someone who has adequate knowledge of certain learning disorders.
References