Hello and welcome to another informative article!
At the end of this article, you would have become an authority on the differences and similarities between RN and BSN in terms of the scope of work, education requirements, and lots more.
This article discusses the following and more:
RN vs BSN – Overview
Scope of Work
Education Requirements
Salary Comparison
So, let's continue!
RN vs BSN – Overview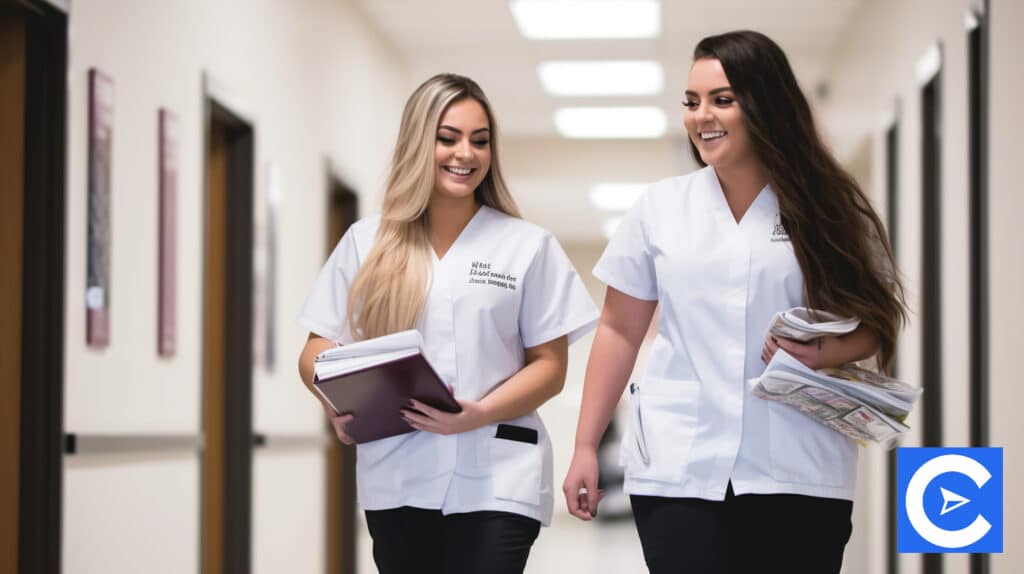 Nursing has a wide range of specialties and pathways, including bedside nursing, research, education, executive leadership, and more.
You may require various certificates and even levels of education depending on the path you pick.
'Is the BSN program an RN program?' is a common question posed by aspiring nurses as they research their alternatives.
When comparing RN and BSN, it's important to remember that we're talking about a license rather than a degree.
A registered nurse (RN) has fulfilled all school and licensing requirements and is licensed to practice nursing in their state.
'Registered Nurse' is often used as a job title or position.
A Bachelor of Science in Nursing (BSN), on the other hand, is an educational degree rather than a license or employment title.
To compare RN to BSN, we must consider RNs in the context of an ADN (Associate Degree in Nursing).
Scope of Work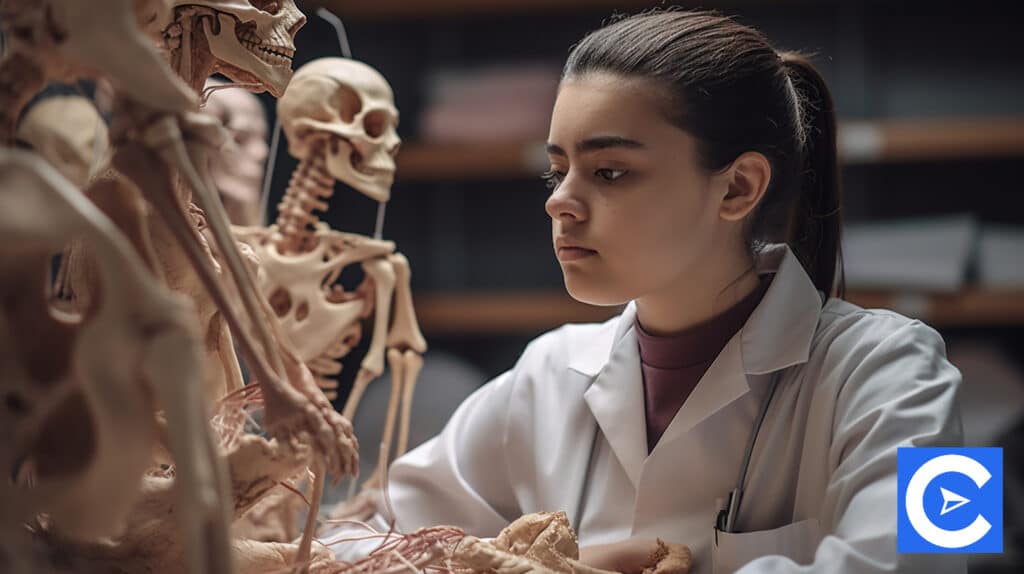 Nursing theory and clinical practice are the focus of RN-ADN programs.
Sometimes the ADN is referred to as a "technical" nursing degree.
On the other hand, the BSN provides a comprehensive nursing curriculum that includes courses in public health, ethics, pharmacology, and nursing skills and theory.
Nurses with a BSN are better equipped to provide high-quality patient care in various settings, including mental health, critical care, and outpatient care.
In addition, nurses who obtain their BSN learn to think critically and navigate an ever-changing world of patient care demands.
The BSN is recognized by the American Association of Colleges of Nursing as the minimum educational qualification for professional-level nursing practice, according to the organization.
However, it does not intend to limit the role of ADN-prepared nurses in practice; rather, it seeks to define scopes of practice that are consistent with educational preparation.
The American Association of Colleges of Nursing believes that education impacts nursing clinicians' abilities and competencies.
Education Requirements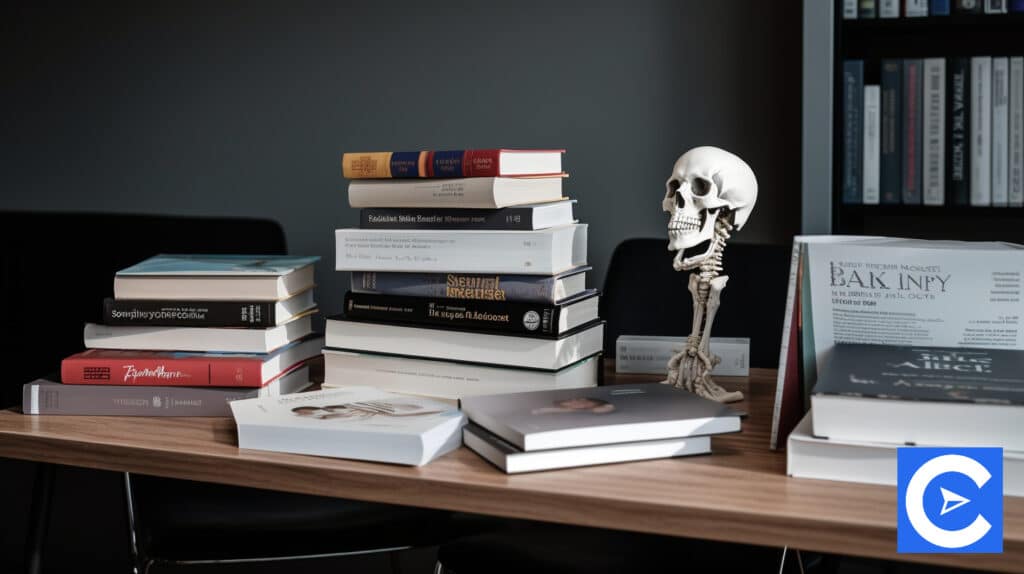 Even though there are two different levels of study for a registered nurse, both must pass the NCLEX exam to become licensed nurses.
To work as a registered nurse, you must have an associate's degree (ADN) and be employed in the medical sector, usually in a technical specialty.
An RN has also passed the National Council Licensure Examination for Registered Nurses (NCLEX-RN) and met the state's licensure requirements.
A BSN is a type of registered nurse distinguished by their level of schooling.
To earn a bachelor's degree in science in nursing, you must either have finished an associate's degree in nursing or have committed to a four-year program to earn your BSN.
RN vs BSN – The Benefits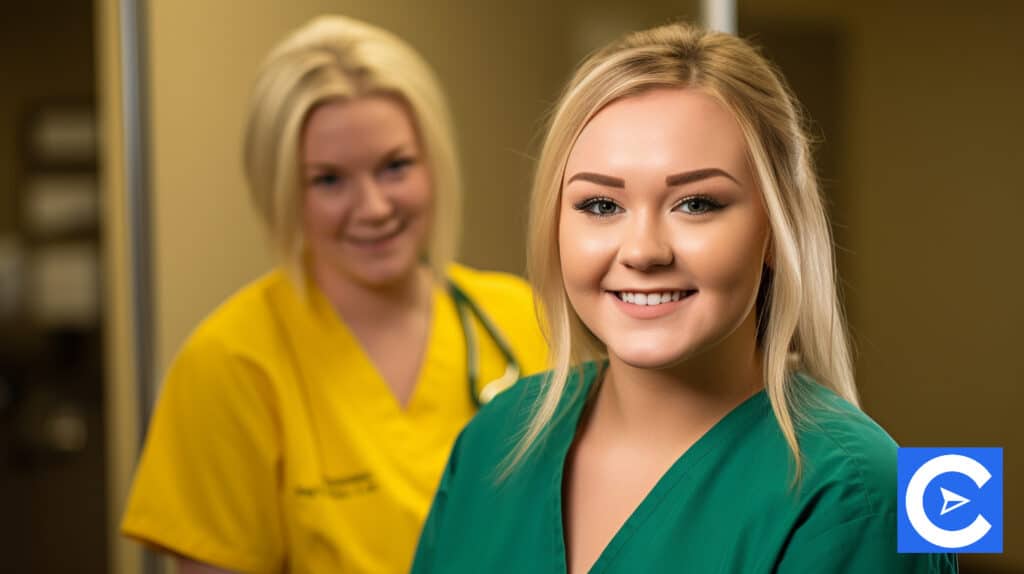 A registered nurse with only an associate degree in nursing may be a quick way to commence a nursing career.
It requires less rigorous academic requirements than BSN.
As a result, students can start their nursing careers faster.
One of the perks of becoming a registered nurse without a BSN degree in nursing is earning an associate's degree that enables you to take the NCLEX in less time than if you pursued a BSN degree.
For example, you can complete an ADN degree in two years but must complete a BSN degree in four years.
Along with the shorter time it takes to earn an ADN, it also allows RNs to gain practical experience by entering the workforce sooner than they would if they pursued their BSN degree from the beginning of their undergraduate career.
In contrast, obtaining a BSN has numerous advantages.
As previously stated, having a BSN confers two distinct advantages over having a non-BSN RN:
Pay raises
Job opportunities have increased
There are, however, a slew of others:
Preparedness: As a graduate of a higher education program, you are better prepared to deal with patients in various ways.
It has a beneficial effect on patients as well.
According to studies, every 10% increase in BSN nurses results in a 7% reduction in mortality after routine surgery.
Patients' hospital stays are also 2 percent shorter due to their knowledge, with a 19 percent lower risk of readmission.
Leadership roles: A BSN degree opens the door to leadership employment, such as nurse unit managing positions.
Nursing specialization: A BSN degree generally leads to more specialized nursing positions.
A path to advancement: Obtaining a BSN will increase your chances of landing an Advanced Practice Nurse (APRN) employment with a salary approaching six figures.
It's becoming a prerequisite: New York approved a rule in 2017 requiring all licensed nurses to get a bachelor's degree within ten years of initial licensure due to the improved outcomes for BSN nurses.
Salary Comparison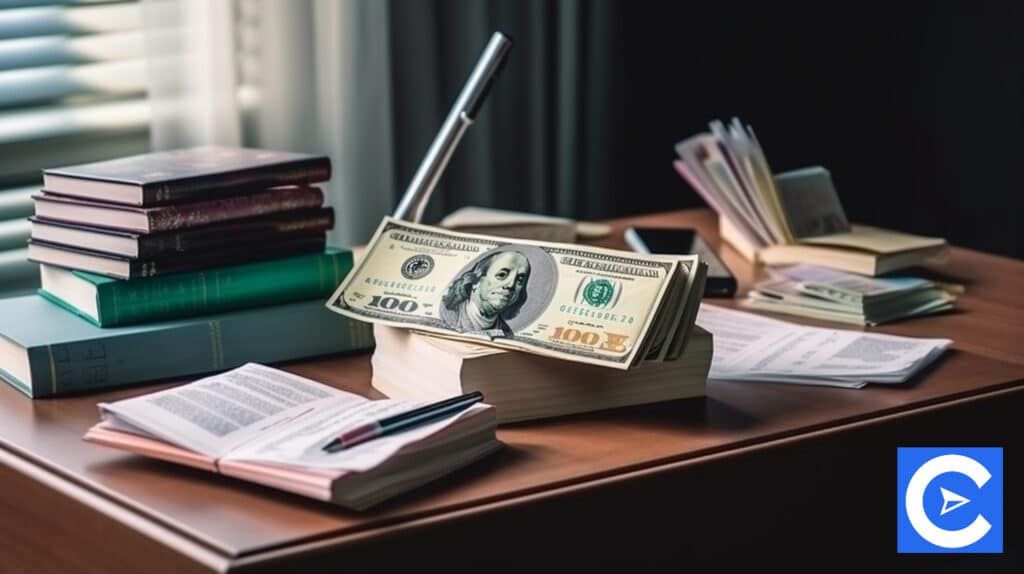 To compare RN and BSN salaries, we must compare them as ADN vs BSN registered nurses.
The average RN salary is $73,300 per year.
Starting pay for ADN and BSN nurses are very similar.
However, nurses with a bachelor's degree or BSN have an advantage since they are in higher demand, may use their four-year education to earn a better wage, and work in higher-paying specialized areas.
According to PayScale, an RN's average hourly compensation is $29.62, and nurses with a BSN's average hourly salary is $32.20.
This difference adds up to a lot of money over a year.
The Bureau of Labor Statistics (BLS)' report shows that South Dakota is currently the lowest-paying state in the US for registered nurses with both ADN and BSN degrees.
In South Dakota, BSN registered nurses earn an average of $62,080 a year, while ADN registered nurses earn around $57,290.
Each year, the difference between the two degrees is just over $5,000.
On the other hand, RN versus BSN salary in California is nearly twice as much as the average annual income in South Dakota.
In California, ADN nurses earn an average of $109,420 per year, whereas BSN nurses make over $120,000, a difference of nearly $9,000 per year.
The table below shows the salary differences by state between an RN (ADN) and a BSN.
| | | | |
| --- | --- | --- | --- |
| State | BSN Nurse | RN (ADN) | Salary Difference |
| Alabama | $62,440 | $57,620 | $4,820 |
| Alaska | $94,460 | $87,170 | $7,290 |
| Arizona | $81,130 | $74,870 | $6,260 |
| Arkansas | $63,410 | $58,520 | $4,890 |
| California | $118,580 | $109,420 | $9,160 |
| Colorado | $79,600 | $73,450 | $6,150 |
| Connecticut | $87,130 | $80,400 | $6,730 |
| Delaware | $77,090 | $71,140 | $5,950 |
| District of Columbia | $97,180 | $89,680 | $7,500 |
| Florida | $70,330 | $64,900 | $5,430 |
| Georgia | $72,930 | $67,300 | $5,630 |
| Hawaii | $108,410 | $100,040 | $8,370 |
| Idaho | $73,060 | $67,430 | $5,630 |
| Illinois | $76,650 | $70,740 | $5,910 |
| Indiana | $69,260 | $63,920 | $5,340 |
| Iowa | $63,060 | $58,190 | $4,870 |
| Kansas | $64,750 | $59,750 | $5,000 |
| Kentucky | $65,770 | $60,700 | $5,070 |
| Louisiana | $68,000 | $62,750 | $5,250 |
| Maine | $73,110 | $67,460 | $5,650 |
| Maryland | $81,120 | $74,860 | $6,260 |
| Massachusetts | $98,160 | $90,580 | $7,580 |
| Michigan | $76,260 | $70,370 | $5,890 |
| Minnesota | $83,290 | $76,860 | $6,430 |
| Mississippi | $62,140 | $57,350 | $4,790 |
| Missouri | $66,940 | $61,770 | $5,170 |
| Montana | $72,510 | $66,920 | $5,590 |
| Nebraska | $69,700 | $64,320 | $5,380 |
| Nevada | $92,860 | $85,690 | $7,170 |
| New Hampshire | $77,250 | $71,290 | $5,960 |
| New Jersey | $88,020 | $81,230 | $6,790 |
| New Mexico | $76,580 | $70,670 | $5,910 |
| New York | $91,420 | $84,370 | $7,050 |
| North Carolina | $69,260 | $63,920 | $5,340 |
| North Dakota | $69,180 | $63,840 | $5,340 |
| Ohio | $71,060 | $65,580 | $5,480 |
| Oklahoma | $66,840 | $61,680 | $5,160 |
| Oregon | $97,720 | $90,170 | $7,550 |
| Pennsylvania | $74,750 | $68,980 | $5,770 |
| Rhode Island | $85,210 | $78,630 | $6,580 |
| South Carolina | $66,940 | $61,780 | $5,160 |
| South Dakota | $62,080 | $57,290 | $4,790 |
| Tennessee | $64,650 | $59,670 | $4,980 |
| Texas | $77,790 | $71,790 | $6,000 |
| Utah | $70,740 | $65,290 | $5,450 |
| Vermont | $73,340 | $67,680 | $5,660 |
| Virginia | $74,910 | $69,120 | $5,790 |
| Washington | $90,000 | $83,060 | $6,940 |
| West Virginia | $65,900 | $60,810 | $5,090 |
| Wisconsin | $75,770 | $69,920 | $5,850 |
| Wyoming | $71,030 | $65,550 | $5,480 |
Career Goals For RN vs BSN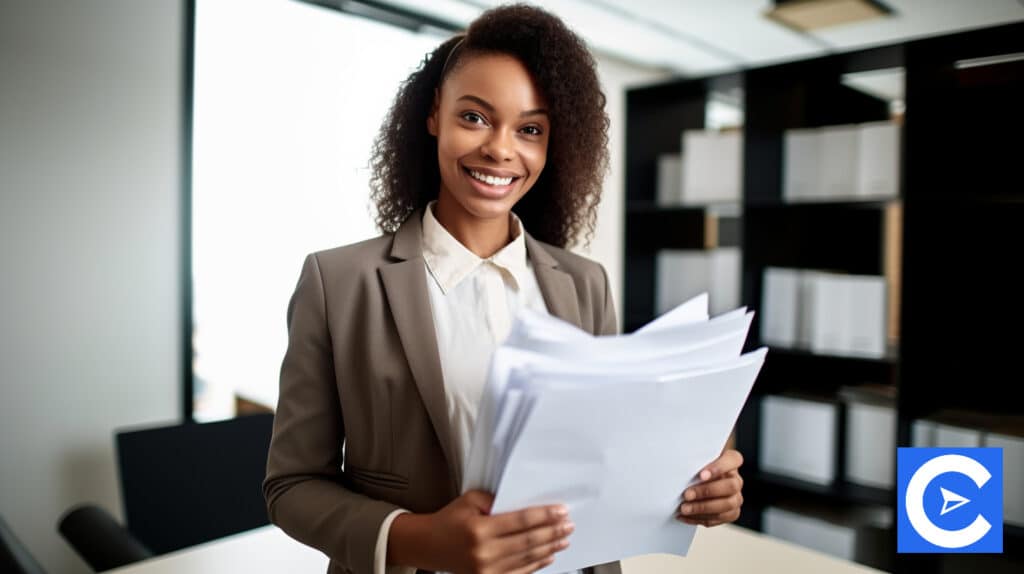 Opportunities in hospitals, outpatient care centers, home health care services, and doctor's offices are all available to registered nurses (RNs) with an associate's degree in nursing.
Maintaining health records, assisting patients with daily care, monitoring patient health statuses, and providing basic nursing care to treat injuries and diseases are just some of the responsibilities of registered nurses with an ADN.
If you have a bachelor's degree in nursing, you will be better positioned to qualify for more nursing positions than individuals who have an associate's degree.
After completing your BSN, you can pursue a Master of Science in Nursing (MSN) degree, which can prepare you for some of the highest-paying nursing roles.
Many hospitals require nurses to have a BSN degree to work in their facilities.
Registered nurses in hospitals and nurse managers are two possible job paths for persons with a BSN degree.
Nursing will always be in great demand in the future.
The Bureau of Labor Statistics indicates that registered nurse employment is predicted to expand by 12% between 2018 and 2028.
While most hospitals employ both associate and bachelor's degree registered nurses, many prefer to hire BSN nurses.
As a result, only registered nurses with a bachelor's degree or higher are frequently hired by healthcare facilities, including teaching hospitals and research institutes.
If a healthcare facility decides to employ both RN (ADN) and BSN nurses, a BSN nurse may be offered a position ahead of an ADN nurse.
BSN nurses have a nearly 6% greater job growth rate than associate degree RNS nurses.
However, because of variables like an aging population and an increase in the frequency of chronic diseases, the career outlook for both RNs (ADNs) and BSNs is favorable.
The table below shows a ten-year growth rate for RNs and BSN.
Occupation

Employment

New Employment Growth (2018-2028)

2018

2028

Number

%

RN (ADN)

982,200

1,071,970

89,770

9.14%

BSN Nurse

1,545,200

1,779,140

233,940

15.14%
Annual Job Openings Comparison
Each year, at least 105,000 BSN nurse jobs and more than 65,000 associate degree registered nurse jobs are expected to become available.
The number of registered nurses who reach retirement age and whose posts need to be filled may impact job opportunity availability.
Another explanation could be the increased demand for BSN graduate nurses to care for a longer population suffering from chronic ailments.
A greater emphasis on health and illness prevention may also contribute to more nurses in the healthcare business.
| | | | |
| --- | --- | --- | --- |
| Occupation | New | Replacement | Annual Job Openings (New + Replacement) |
| RN (ADN) | 8977 | 56,533 | 65,510 |
| BSN Nurse | 23394 | 82,226 | 105,620 |
Conclusion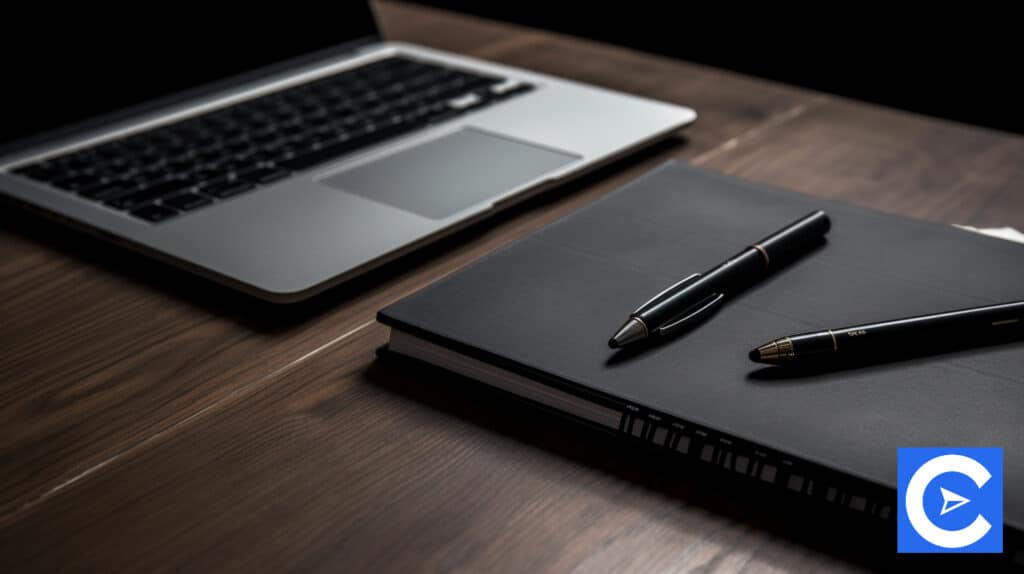 You've probably figured out what the distinction between RN and BSN is.
Even though they both lead to a job as a nurse, they are vastly different.
However, one does not preclude the other.
To sum it up (including the common ADN), it goes like this:
The term RN (Registered Nurse) refers to a nurse who has passed the NCLEX and is licensed to practice
The ADN (Associate of Science in Nursing) is a two-year degree that prepares you for the NCLEX exam and allows you to work as an RN sooner but with fewer opportunities for advancement.
The BSN or Bachelor of Science in Nursing is a 4-year bachelor's degree that prepares you for the NCLEX exam, provides a deeper understanding of nursing, science, leadership, and management, and leads to higher-paying nursing specialties and professions.
A BSN degree is required for a full, in-depth education in nursing, higher pay, easier job search, and the potential to work in specialized fields.
If you're an RN who wants to acquire your BSN while working full-time, an online RN-to-BSN program is your best, most inexpensive, and fastest alternative.
While a BSN degree is not essential to work as an RN, it is typically well worth the investment in the long run.
FAQs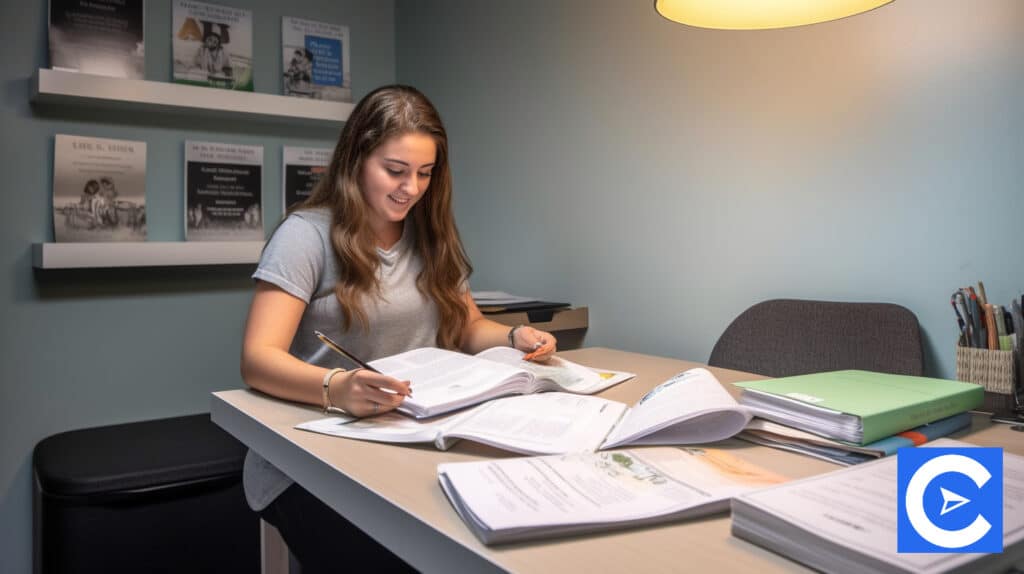 Can You Become a Registered Nurse Without a BSN?
To become a registered nurse, one can take a variety of routes. Passing the NCLEX examinations is the only prerequisite for RNs to practice medicine in their field legally. An RN can have either an ADN or a BSN degree, though a BSN is preferred.
Is RN BSN the same as BSN RN?
There is no distinction between RN BSN and BSN RN in terms of right or wrong. You can either start with the education level and work your way up to the license or start with your license and then your education level. You can list your qualifications either way
Who gets a higher salary between an RN and a BSN?
The salary difference between RNs with a BSN degree and RNs with only an associate's degree is that a BSN is more likely to earn more. A BSN degree is preferred to an ADN for many entry-level nursing professions. Therefore, a BSN earns more money.
How long does it take to have a bachelor's degree in nursing and become a registered nurse?
A BSN can be earned in four years at a college or university by prospective nurses. You can enroll in an RN-to-BSN bridge program tailored to RNs with an associate's degree if you're already an RN. You can complete it in two or three years.
Can You Get a BSN Without RN?
You can obtain a Bachelor's degree in Nursing without first becoming a registered nurse. After high school, many students go straight to a bachelor's degree, bypassing the Associate Degree in Nursing (ADN). After completing the curriculum and passing the exam, both degrees lead to the Registered Nurse (RN) licensure.
References