Hey Everyone! Welcome to our guide dedicated to exploring Violence against Nurses.
While the healthcare system should be a haven for patients that require care, professionals that administer patient care should also be protected; unfortunately, hundreds of nurses are subjected to workplace violence.
Furthermore, we look at how Nurses can protect themselves from violence as well as opportunities in the industry to promote change.
This guide covers:
How are Nurses exposed to violence in the workplace?
Violence against nurses working in emergency departments
How has it changed over the years?
Why do Nurses need more protection at the workplace?
What do you do if you've suffered assault as a Nurse?
This guide explores how nurses experience violence at work and to what extent.
Let's dive straight into it!
How are Nurses exposed to violence in the workplace?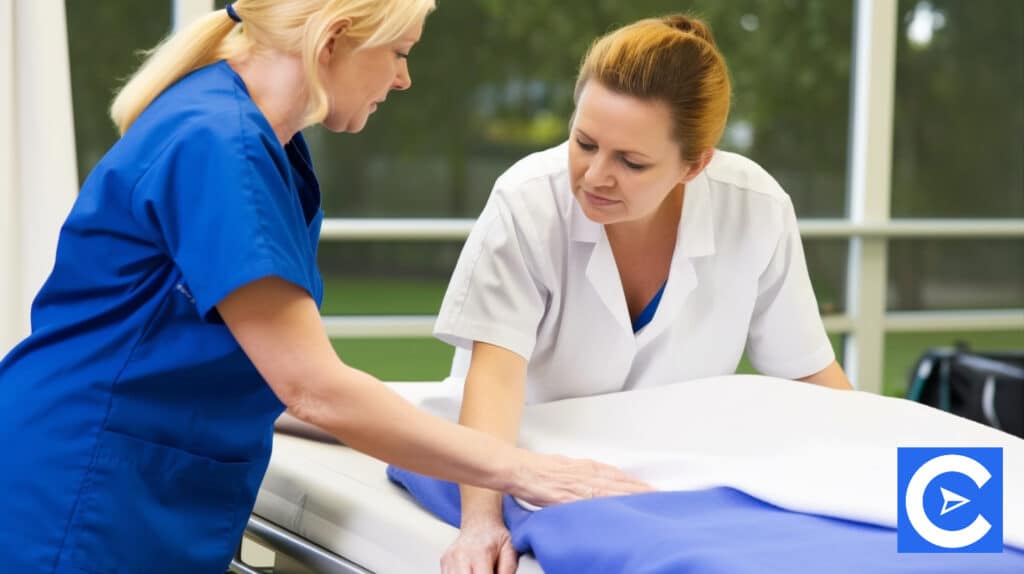 When prospective Nurses decide to take up a career in Nursing, being exposed to violence may be the last thing they think about; however, it is a reality.
Workplace Violence against Nurses occurs in physical violence or psychologically damaging actions inflicted on Nurses while on duty.
While there may be underreporting concerning the Violence against Nurses, data reveals that healthcare workers are more likely to experience violence at work.
According to 2018 statistics from the U.S. Bureau of Labor Statistics, around 10.4% of healthcare workers in every 10 000 full-time workers experience non-fatal workplace violence.
And as reported by Nurse.org, between 2019 and 2020, the plight of Nurses being attacked violently has continued to soar.
A vast majority of nurses subjected to violence have been at the hands of frustrated patients, but there are several forms of attacks that Nurses find themselves caught up in, and the attacks can come from various parties.
We explore what causes violent incidents against Nurses below:
Attacks from patients
According to the American Nurses Association, some of the most common types of violence that Nurses experience involve a customer, client, patient, or patient's family member inflicting abuse on Nurses while receiving services.
Patient or customer inflicted violence often stems from frustration concerning the medical conditions patients find themselves in or related to structure abnormality, medications a patient may be consuming, or other types of pathology or psychiatric conditions.
This causes patients to lash out at Nurses and goes even as far as physical or sexual abuse.
In recent years, customer-on-worker violence in the Nursing Industry has gone up almost 20% (44.4% to 67.8%).
A report claims the covid-19 pandemic and the tension it brought substantially contributed to increased Violence on Nurses by strained patients.
Social media attacks on Nurses
As reported by the International Committee of the Red Cross, attacks on Nurses were exacerbated during the Coronavirus pandemic.
While many of these attacks were physical, perpetrators translated a lot into the virtual realm.
Jama Network analyzed a survey conducted by Herbert T. Abelson of the Pritzker School of Medicine at the University of Chicago, revealing that 23% of 464 physicians in the U.S encountered social media attacks in 2019.
While the respondents in this survey were physicians, it goes without saying that Nurses are also on the receiving end of social media attacks, especially when they take to social media to express unpopular medical views, i.e., mask mandates during the covid-19 pandemic.
Though there isn't much data on how social media attacks affected Nurses before the pandemic or in recent months, social media platforms like Twitter remain a space where frustrated individuals bully healthcare professionals with whom they seemingly do not share views.
Worker-on-worker violence
Worker-on-worker violence occurs when a fellow employee harms another employee while on work duties.
Although worker-on-worker violence is less common than customer-on-worker violence, there are several incidents where health care professionals attack co-workers for personal reasons, conflicts over job responsibilities, or due to mental, psychological or pathological imbalances.
According to the United States Department of Labor Occupational Safety and Health Administration, the types of violence a worker could inflict on another worker include physical abuse, verbal abuse, intimidation, harassment, and even homicide.
Sexual harassment forms some of the most prevalent violence on workers inflicted by staff members, with about 10% of U.S. health care workers reporting sexual harassment at the workplace records to the Press of Atlantic City.
While Clinicians, Nurse practitioners, Physician Assistants, and Physicians are all subjected to sexual Harassment, Nurses are among the top victims of sexual harassment in the healthcare settings.
Criminal related violence
Some of the workplace violence that Nurses experience is associated with criminal intent.
This occurs when an individual with no relationship with the healthcare facility or its employees inflicts violence on a healthcare worker while engaging in illegal activity.
Now that we understand some of the causes of violent incidents against Nurses, let's explore which type of Nurse is likely to experience the most workplace violence in the next section.
Violence against Nurses working in emergency departments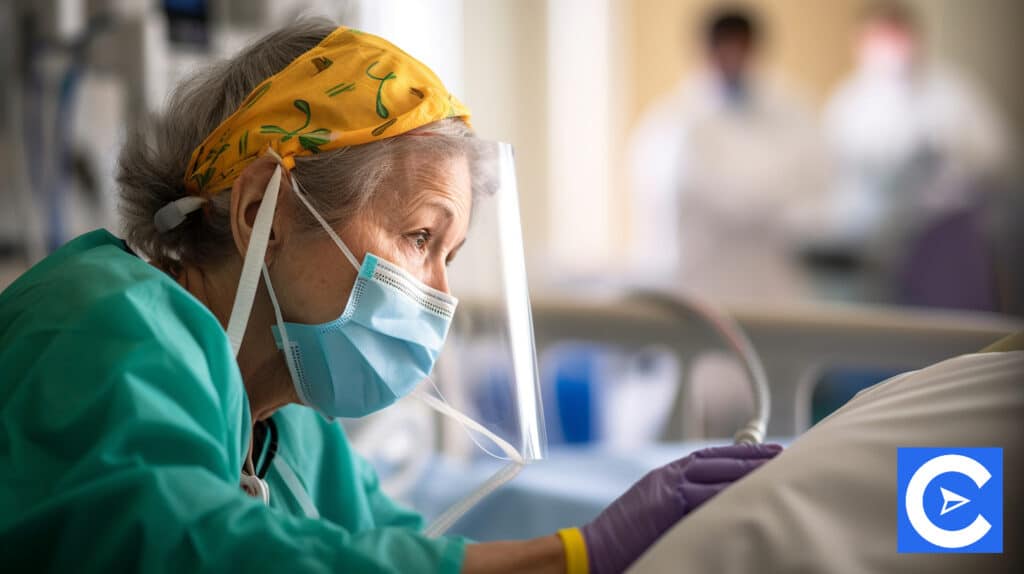 While Violence against Nurses affects all departments in the Healthcare System, the emergency department has seen more incidents of violence directed at Nurses than any other department.
According to a research paper, it's widespread for patients to have outbursts in emergency rooms regarding anything from medications they receive to the frustration of their situation, which often results in patients attacking Nurses.
The prevalence of violence in the ER department is so high that 90% of emergency Nurses revealed that they encountered violence in the form of verbal abuse and threatening situations at some point in their career.
While the ER Department brings about the most concern regarding workplace violence, the inpatient room and psychiatric unit have also reported concerning levels of patient-related Violence against Nurses.
How has it changed over the years?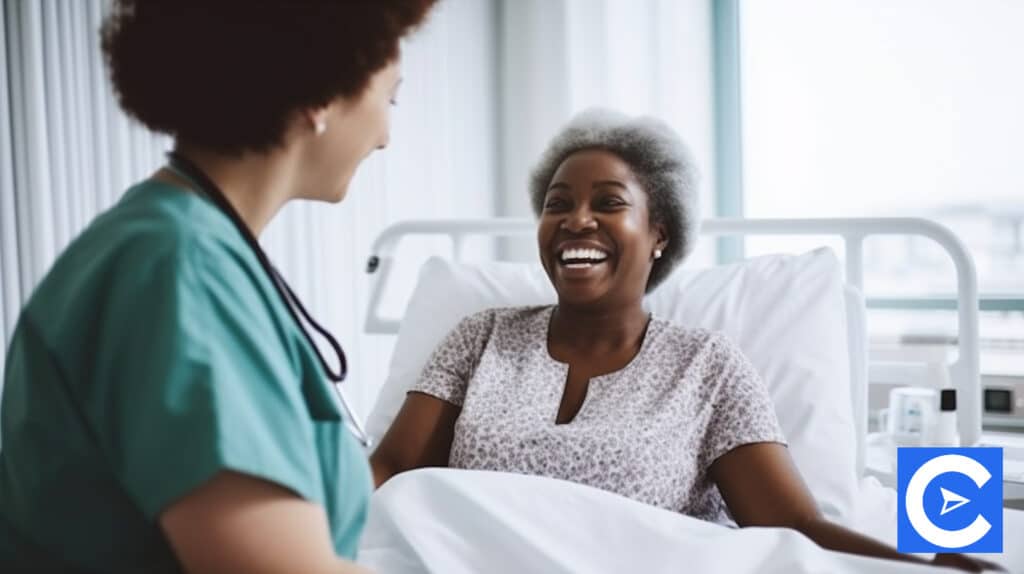 Despite Violence against Nurses gaining much more coverage than it had been in the past years, the rate at which healthcare professionals are at the receiving end of attacks continues to surge.
Data recorded by the National Institute for Occupational Safety and Health (OSHA) between 2002 and 2013 revealed that healthcare workers accounted for 50% of all victims of violence in any workplace setting.
In 2018, the U.S. Bureau of Labor Statistics recorded that 73% of non-fatal violence at the workplace occurred in the healthcare sector.
According to many observers and experts today, workplace violence against healthcare workers is at epidemic levels, and the stresses associated with Covid are part of the reason why violence directed at healthcare workers has increased significantly.
Due to the growing plight of violence directed at Nurses, some states have considered amping up their efforts to push a zero-tolerance of workplace violence against healthcare workers.
For example, The Kansas City Star reported in March 2022 that Kansas Lawmakers were working on new stringent penalties for people who assaulted healthcare workers.
However, dealing with violence against healthcare workers remains hard, as the exact extent to which it occurs today is still unknown.
According to the Joint Commission, the amount of healthcare workers who suffer abuse is likely higher than figures published as violence reporting is voluntary.
What do you do if you've suffered assault as a Nurse?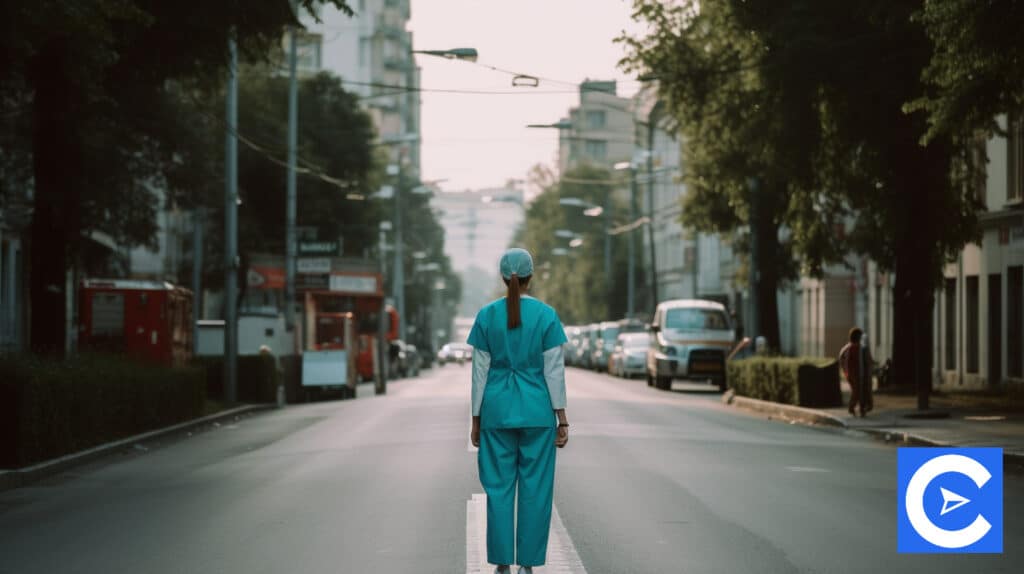 With Nurses increasingly experiencing violence in healthcare work environments, especially after the covid pandemic hit, it's essential to know what to do should you be caught up in an incidence of violence.
Here is what you should do if someone threatens to harm you:
Some healthcare facilities have opted to provide Nurses with panic buttons that Nurses can wear alongside a Nurse identification badge due to the growing incidents of violent acts against Nurses.
Should you feel attacked by a patient, co-worker, or another person while at work, you could hit the panic button to notify your health care facility's security services of your distress.
The best way to avoid being hurt in conflict is to escape from the scene.
If you cannot run away from the attacker on the first go, try creating a barrier between you and the attacker by putting something between you and them before making a run for it.
According to the self-defense law, if you must fight back when being attacked, apply equal force to the threat to defend yourself.
Whether you report the attack incident to your faculty or law enforcement, it's crucial to alert authorities about what has happened to you.
Take some time off from work
Sometimes going back to work immediately after a traumatic event may be emotionally triggering.
It's okay to take some time off work to help deal with any emotions that you are feeling.
Get some therapy or support
In addition to taking some time away from work, it's crucial to get the counseling and support needed to help you move past the ordeal.
Why do Nurses need more protection at the workplace?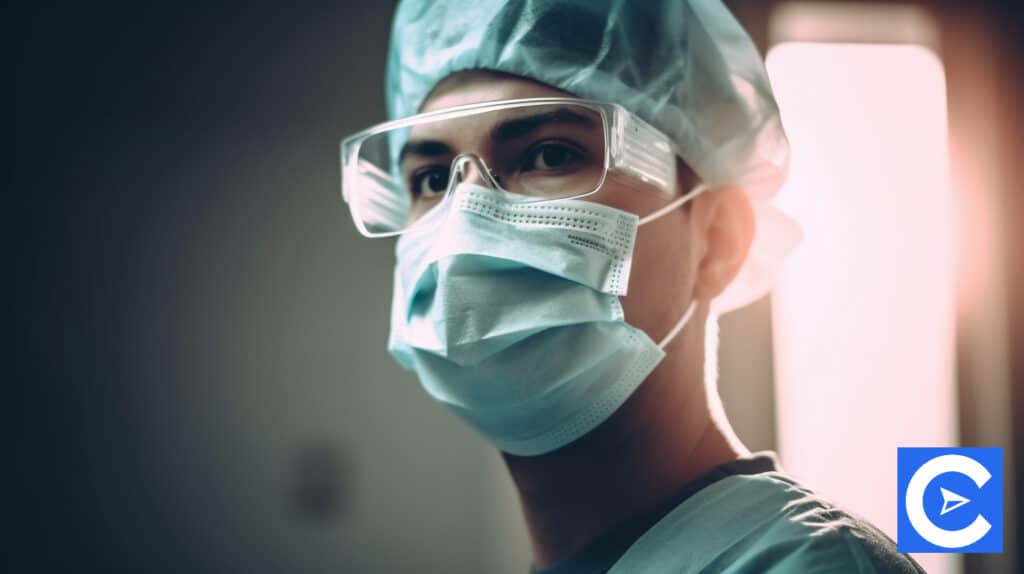 With Nurses being at the forefront of promoting health in society and providing care for patients who are ill or injured, it's unfortunate that some Nurses are beginning to accept that taking abuse is part of the job.
However, many do not see it this way and, in turn, suffer several personal consequences of experiencing violence in the workplace.
Workplace Violence against Nurses reduces job satisfaction, leading to lower productivity levels, decreased efficiency, and even burnout.
Additionally, many Nurses choose to leave their nursing practice to avoid dealing with high-stress levels or mental health issues.
And when Nurses decide to leave their jobs, it leads to a staffing shortage and an overall strain on the industry.
With such dire effects that workplace violence can have on Nurses and the sector, stringent measures must be put in place to uphold efforts to promote workplace violence prevention for healthcare workers and social service workers.
Conclusion
Although there isn't enough data that quantifies the occurrences of workplace violence inflicted on Nurses, frequent reports on incidents prove that Violence against Nurses is becoming more of a pressing issue.
Helping address Violence against Nurses starts by educating yourself about the subject.
We hope that by reading this guide, you are better informed about Violence against Nurses at the workplace and that this knowledge may help you prevent an incident from occurring.
Good luck!
FAQs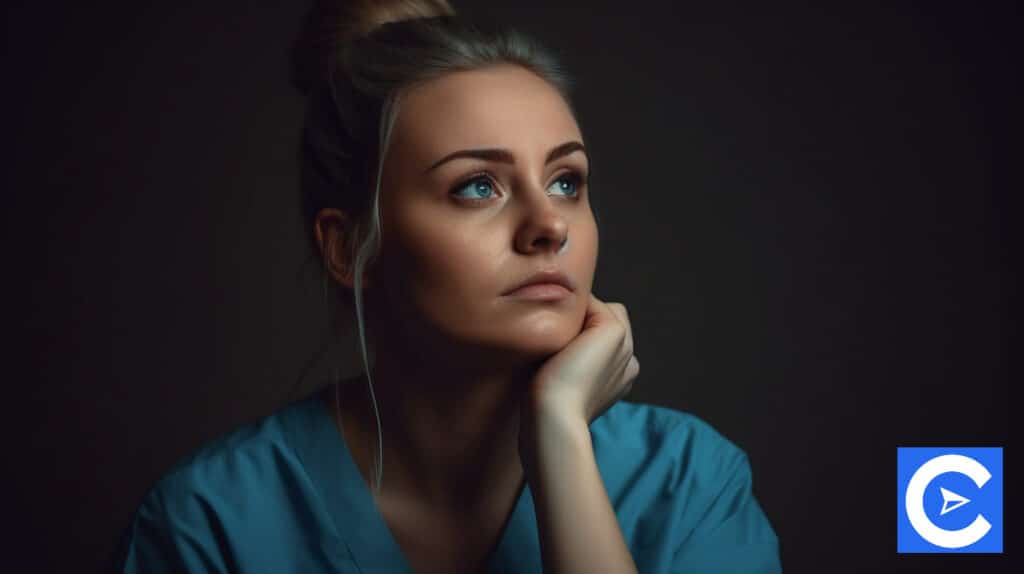 How common is Violence against Nurses?
According to BLS, 73% of non-fatal violence at the workplace occurs in the healthcare sector. Furthermore, Occupational, Health, and Safety report that within 12 months, 21% of Registered Nurses and Nursing students have reported an incident of physical assault, and 50% stated that they had experienced verbal abuse. 
How to prevent Violence against Nurses?
Some strategies to prevent Violence against Nurses include advocacy for nurses' safety, health, and security. You should also ensure to stay aware of your environment, including changes in patient behavior or changes in noise levels in your facility. You could also find out if panic buttons are available to Nurses. 
How to stop Violence against Nurses?
Medical centers should carry out interventions that focus on managing violent patients, insubordinate co-workers, or high-risk visitors. Physical security, especially in emergency setups, should be increased. Finally, Lawmakers may consider more stringent laws on perpetrators of Violence against Nurses. 
What are Nurses' rights with abusive patients?
Nurses should report any abuse inflicted on them by patients to their facility or law enforcement. If a Nurse is required to fight back to protect themselves, they are allowed to do so, only with equal force to that of the attacker. 
What are the Nurse abuse statistics?
According to Occupational, Health, and Safety, 12% of ER Nurses have experienced physical abuse during seven days at work, while 59% encountered verbal abuse. Statistics within 12 months show that 21% of RNs and Nursing students experienced physical abuse, while 50% were verbally abused. 
Who commits the most violence in a healthcare setting?
According to the American Nurses Association, Nurses typically experience violence from a customer, client, patient, or a patient's family member who abuses them while receiving services.
Which Health Care Worker is at the highest risk for workplace violence? 
According to research published by JBI Evidence Synthesis, Nurses who work in emergency rooms are most exposed to workplace violence. The Inpatient Room Nurses and Psychiatric Unit Nurses have also reported concerning levels of patient-related Violence against Nurses.
References
United States Department of Labor
Occupational, Health, and Safety