Hi there, we're pleased to welcome you to another engaging session on nursing!
We guarantee you that after reading this piece, you'll become an expert on the subject of how to become a Nurse Practitioner.
Specifically, you'll learn:
The general steps to becoming an advanced practice registered nurse (APRN)
The educational requirements to become a nurse practitioner
The licensure and certification requirements
Experiences needed to succeed as a nurse practitioner
Let's dive into the ocean of this intellectual discourse!
The Key Steps to Become a Nurse Practitioner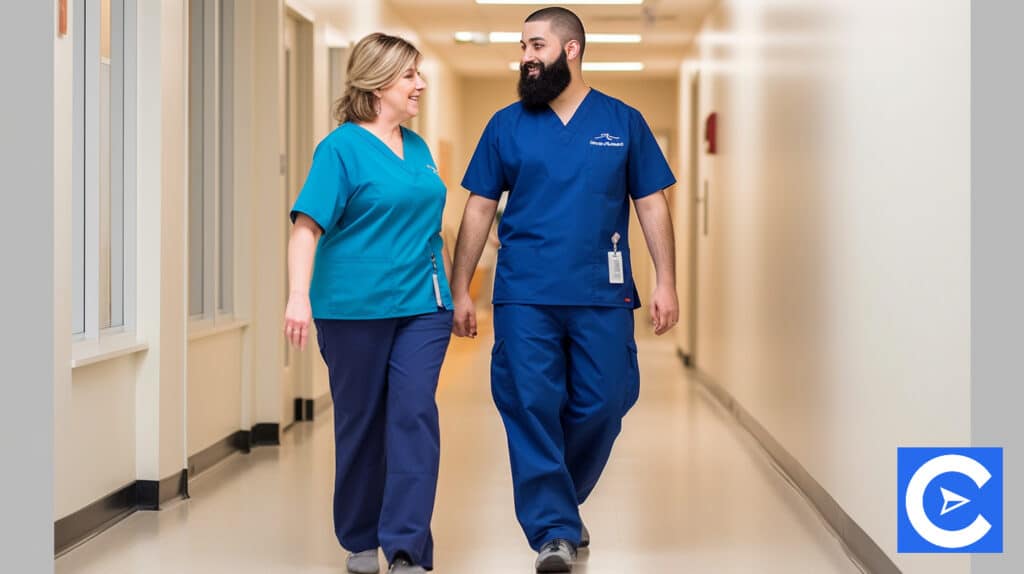 If you've always wondered how to become a nurse practitioner, these steps are for you:
Step 1: Become a Registered Nurse (RN)
You must first become a registered nurse before thinking of a nurse practitioner.
A registered nurse is the foundation of the skills and knowledge you need to competently serve as a nurse practitioner (NP).
There are different ways to become a registered nurse.
You need an associate's or bachelor's degree from an approved college or nursing school.
You may also earn a diploma from an accredited vocational training institute.
However, diploma certificates aren't attractive again because many employers now require a minimum of a bachelor's degree.
You may earn your bachelor of science in nursing (BSN) by participating in a 3- or 4-year nursing education in an approved university.
Some educational institutions also accelerate the process for prospects with a non-nursing background.
You may first choose to become a licensed practical nurse (LPN) to become a registered nurse.
You must pass a recognized national certification exam and obtain a state license before becoming an LPN or RN.
A nursing program graduate who fails to take or pass the standardized examination cannot be regarded as a nurse.
The standardized examination for RNs is the NCLEX-RN, while LPNs is NCLEX-PN.
Aspiring nurses will also undergo a criminal background check to ensure they're not of disputable or questionable character.
Step 2: Earn a Bachelor's of Science in Nursing (BSN) Degree
An aspiring nurse practitioner must also earn a bachelor's degree because it's the stepping stone for graduate studies.
You should concentrate on nursing or a related field in your undergraduate program.
It will help you garner enough clinical experience and prepare you for the journey ahead.
A bachelor's program is a prerequisite to an NP program because you'll learn essential skills such as community health, management, supervision, research, quantitative, and communication skills to succeed as a nurse practitioner.
If you want to fast-track the process, put in for a BSN program immediately after high school.
But this isn't always the case for many nurses; many nurses first earn an associate degree in nursing or LPN diploma, and work for a while before earning a bachelor's degree.
You can take RN-to-BSN accelerated program, but the amount of time you spend on it depends on your commitment to the program.
It takes longer for nurses running the program part-time to complete than those participating full-time.
Below is a summary of the paths to earning a BSN:
Enrolling in a 4-year BSN program immediately after high school
Putting in for an associate degree in nursing (ADN) program and taking some additional coursework to earn the BSN
Earning a diploma certificate and taking an accelerated program through completion of additional coursework
Participating in an RN-to-BSN accelerated program
Participating in an RN-to-BSN educational program
Step 3: Gain Relevant Experience in the Field
Upon completing your degree program, the next drive of competency is garnering relevant experience; you have to get to work.
Those who didn't opt for a bachelor's program immediately after high school will be experienced.
Still, it will benefit those who enroll in a bachelor's program immediately after their high school education.
You should have accurate, first-hand experience before enrolling for a graduate degree.
Your on-field experience will help you understand the specialty area which best suits you.
Before you enroll for an MSN degree, you must be clear on your areas of specialization.
You should choose a specialty area that you have a flair for and demonstrate a high level of competence.
Perhaps, the next question on your mind is: how much experience do I need?
Ideally, you need two years of clinical experience to provide a virile foundation for future specialization.
If you want to earn a certification in a specialty, you must have a minimum of years of clinical experience in such a thing.
For instance, if you want to become a mental health nurse practitioner, you must have at least two years of experience.
Step 4: Enroll for a Graduate Degree
The minimum educational requirement to become a nurse practitioner is a Master of Science in Nursing (MSN).
The American Association of Nurse Practitioners (AANP) reports that about 400 academic institutions in the U.S offer NP programs.
Before you enroll in an MSN program, ask yourself these few questions about your preferred institution:
Does the institution offer training in your preferred area of specialization?
Does the institution run a part- or full-time program?
Does it have your preferred mode of learning?
Do you meet all their entry requirements?
Is the institution accredited to offer the program?
Ensure you get holistic answers to these questions before moving forward.
For instance, if you're not sure of the accreditation status of an academic institution, you should stay away from it.
Generally, the requirements for an MSN program differ from one school to the other.
However, the general requirements in most institutions include undergraduate education, licensure, letters of reference, official academic transcripts, and clinical experience.
For instance, if you want to enroll in a family nurse practitioner (FNP) program, many institutions require you to meet the following:
A nursing degree from an accredited institution
An active and unencumbered RN license
Work experience as an RN (the period differs from one school to another)
Ability to meet a given FNP program needed on-site practicum
Generally, most institutions require aspirants for nurse practitioner programs to have some years of experience.
If you want to be an outstanding nurse practitioner, you shouldn't compromise on real-life work experience.
Many advanced practice registered nurses now enroll in Doctor of Nursing Practice (DNP) programs to build on their MSN knowledge.
DNP programs allow you to have a more in-depth understanding of concepts such as diagnostic tests, anatomy, and medical ethics, among others.
A Master's degree has become a common thing among nurse practitioners; this is why those who want to distinguish themselves pursue DNP programs.
Ph.D. studies allow students to concentrate on their core area of specialization.
For instance, you may decide to concentrate on women's health, geriatrics, acute care, psychiatry, family, and primary care.
Graduate nurse practitioner programs are a conglomeration of clinical training and classroom learning.
The teachings cover essential areas such as pharmacology, physiology, and anatomy.
It also includes field-specific classes such as primary care, pediatrics, health system management, and gerontology.
You can earn a master's degree in nursing practitioner within 18 to 24 months, but you need about 2 to 3 years to earn a DNP.
The sentence above only gave a general estimate of completion time.
Below is a summary of the estimates for different programs:
BSN to MSN: You need 18 to 24 months of full-time commitment but 2-4 years of part-time education.
ADN/RN to MSN: You need 3 to 5 years of full-time education and more than 5 years if you're doing it part-time.
MSN to DNP: 12 to 24 months of full-time education and 2 to 3 years of part-time studies.
BSN to DNP: 3 to 4 years of full-time engagement and 4 to 7 years of part-time.
Choosing the Right MSN Concentration for your Nurse Practitioner Programs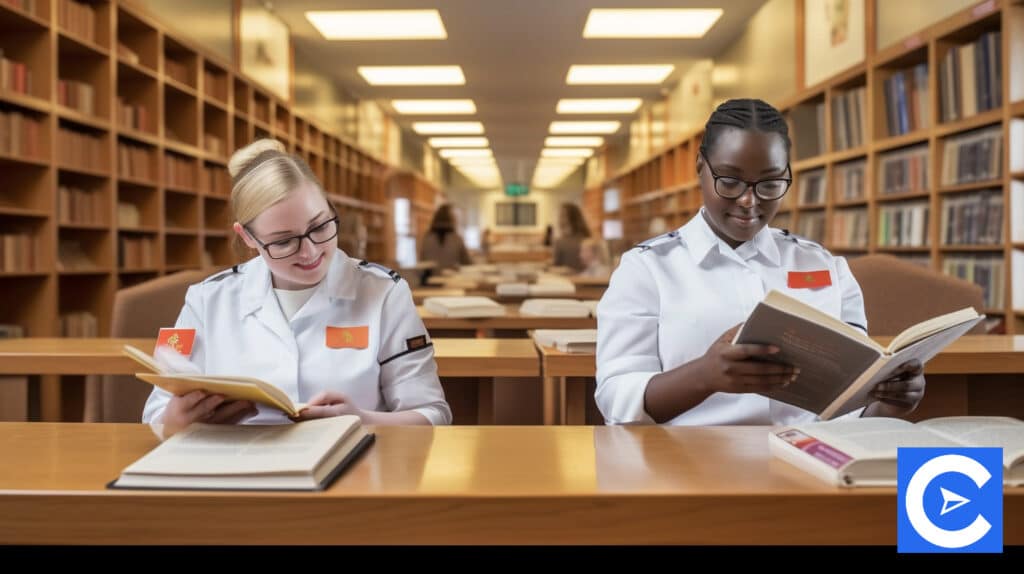 In your journey to become a nurse practitioner, you'll get frustrated if you choose the wrong area of concentration.
There are different specialty areas, and each has its job descriptions and payment.
Below is a summary of areas of specialty in a nurse practitioner career:
Family Nurse Practitioner (FNP)
Family nurse practitioners provide primary healthcare services to families and individuals throughout their lifespan.
FNPs serve primary care providers to their patients.
If you enjoy developing long-term relationships with people and strengthening existing bonds, you may concentrate on an FNP program for your master's.
The U.S. Bureau of Labor Statistics (BLS) stated that the annual mean salary of these specialists is $105,898.
Acute Care Nurse Practitioner (ACNP)
ANCPs are skilled nurses that attend to patients in hospital or acute care settings.
They attend to patients in trauma or after a surgical operation.
ANCPs mainly take care of the diseased adult population.
If you have empathy for the adult population, this might be the right career path.
According to the BLS, these specialists make $110,076 per annum.
Pediatric Nurse Practitioner (PNP)
PNPs treat children from their infancy through their teenage years.
They offer specialized services to patients, ranging from diagnosing sicknesses to check-ups and immunizations.
They also treat acute or chronic conditions.
Nurses who are quickly drawn to children will do well as PNPs.
However, you have to pass the examination conducted by the Pediatric Nursing Certification Board before you can practice.
Pediatric nurses are one of the highest-paid nurse practitioners, with an annual average of $121,659.
Neonatal Nurse Practitioner (NNP)
NNPs care for stillborn and sick babies by diagnosing illnesses, prescribing medication, and drawing out treatment plans.
They can also stand in for labor and delivery nurses in some contexts.
Those who specialize in this area will learn about the illnesses that affect children and care for them.
According to the BLS, these clinical nurse specialists earn $124,756 per annum.
If you're willing to pay the price, becoming a neonatal nurse practitioner is worth it.
Oncology Nurse Practitioner (ONP)
Oncology nurse practitioners work on cancer patients.
They liaise with other healthcare providers such as physicians and doctors to map out treatment plans for their patients.
Adult-Gerontology Nurse Practitioner
There are two divisions in this area of specialization—adult-gerontology primary care and adult-gerontology acute care.
These practitioners take care of adults from adolescence to old age.
They liaise with the care managers of their patients to manage illnesses and chronic conditions.
Ault-gerontology nurse practitioner is another specialty that allows nurses to bond with their patients.
Patient care is holistic and consistent; you have to care for the person over a long period to stabilize them psychologically and emotionally.
Nurses in this specialty earn an annual average of $90,102 yearly.
Psychiatric Nurse Practitioner
Psychiatric nurse practitioners are psychiatric mental health nurse practitioners (PMHNPs).
They're focused on the mental health needs of individuals, communities, families, groups, adults, and children.
They're specialists in the psychiatric—mental health needs of people.
They provide urgent care for addicted substance abusers and mentally-deranged individuals.
PMHNPs give critical care to patients until they're mentally stable.
They earn a mean average of $107,309 annually.
Nurse practitioners may also become nurse-midwives and nurse anesthetists in their MSN pursuit.
As of 2019, the average annual salary of nurse midwives was $105,030.
The highest earners among them earned $127,110 per annum.
It's an indication that if you give all that it takes and rise to the top of this specialty, you're in for something great.
Licensure and Certification Requirements for Nurse Practitioner Career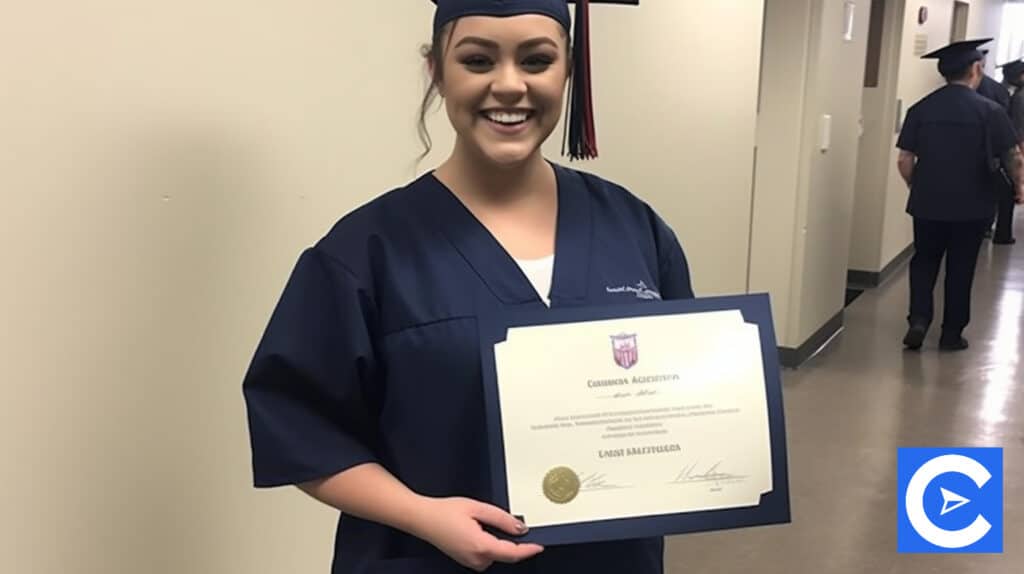 Upon the conclusion of your nursing degree, you have to take the licensure examination of your preferred state of practice before being certified by the authorities to practice.
Without a certification, your nurse practitioner career is yet to begin.
Every state requires aspiring nursing practitioners to be licensed, and each has its licensing requirements.
You should familiarize yourself with the requirements of your preferred state before starting your training and education not to miss out on anything.
States often publish a list of accredited graduate-level programs that candidates can take to be licensed as NPs.
Generally, there are four hurdles you must cross to be licensed as a nurse practitioner in the US:
An MSN
A valid and unencumbered state registered nursing license
A given amount of clinical experience
Success in national certification examination
There are many recognized certifying bodies, and your specialty determines the certification examination you'll take.
Some of the certifying bodies include the American Academy of Nurse Practitioners (AANP), the American Nurses Credentialing Center (ANCC), and the Pediatric Nursing Certification Board (PNCB).
Obtain Practical Experience Related to Your Career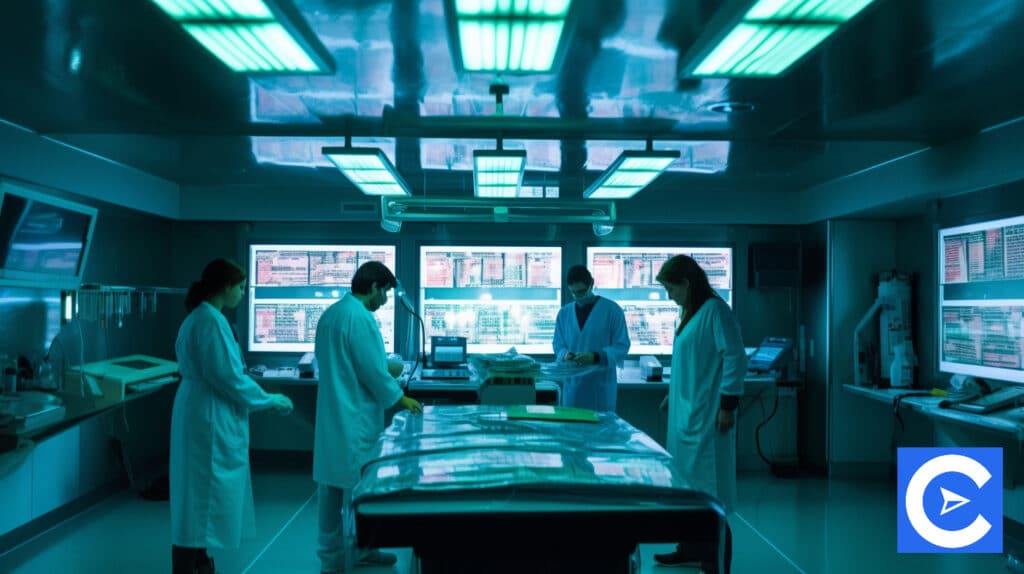 Apart from earning a nurse practitioner certification, you also need to garner practical experience to succeed in your career.
You learn better when you participate in value-adding events relating to your career.
You'll learn many things that they'll not teach you in nursing schools.
To start your career on a sound footing, some of the areas you should look into to harness your experience include:
Volunteering—you should volunteer with specific populations in different contexts to help you focus on an area of specialization.
Social work—it's also a worthwhile adventure to gain experience in some other healthcare professions.
It will offer you a broader perspective on your future career practice.
Events—you should attend relevant events and actively engage healthcare experts on interests to build your professional network.
You can't become a renowned or fulfilled nurse practitioner in isolation; maximize the different platforms and opportunities listed above to build a thrilling career path for yourself.
Online Nursing Practice Programs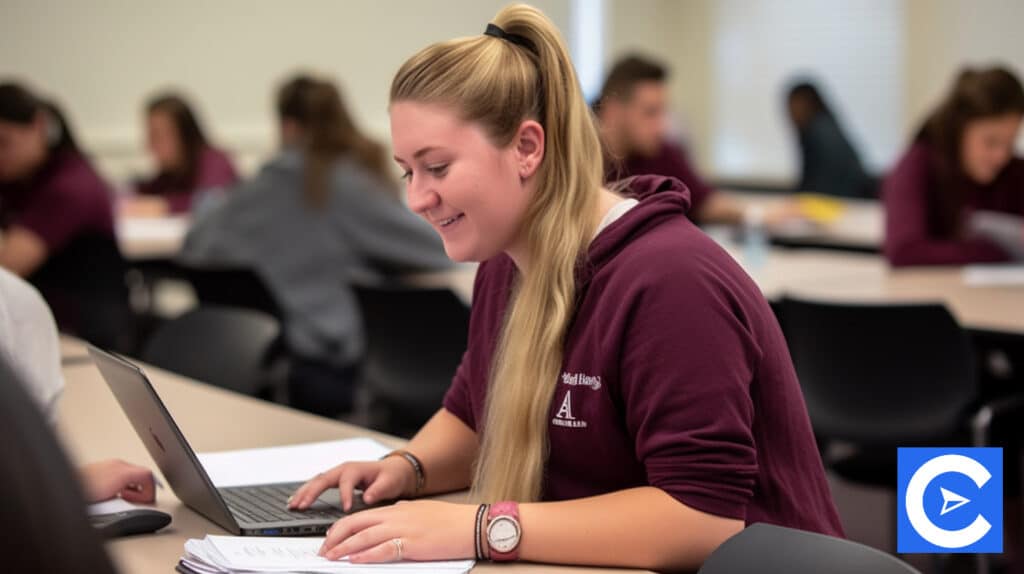 If you have some other commitments, you may opt for online NP programs, which are flexible and less demanding.
But before you commit yourself to an online program, conduct a brief check on the school to ensure it's an accredited institution.
You should also assess their capability to host the program successfully—do they have the equipment and resources for an impactful online NP program?
Every nursing program requires a clinical component; hence, you'll need to attend some physical classes.
A school that doesn't make provisions for campus-based lab sessions might not be offering you the best.
3 Things to Look Out For in an Online NP Program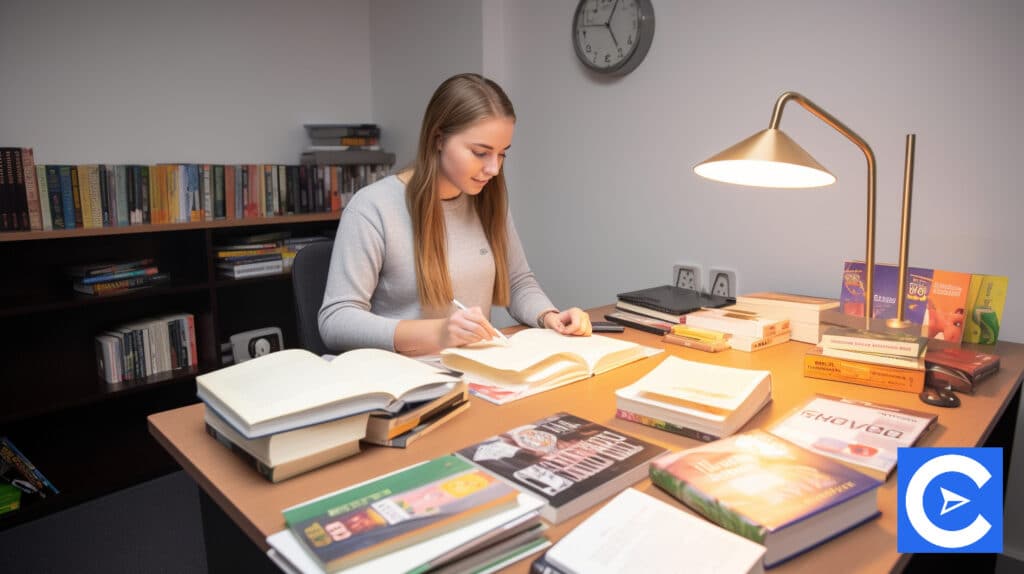 Faculty with Nursing Degree Experience
The quality of faculty members determines the quality of education an institution offers.
Take time to read about the instructors handling the courses you want to enroll for.
What is their pedigree?
For how long have they been in the industry?
Nurse educators, former nurses, healthcare managers, present nurses, and proven teachers will do well as faculty members.
They'll teach with first-hand experience and ensure you get value for your involvement.
They'll give you insights into the industry and profession.
Many nursing schools publish the bios of their faculty members online for students to access.
Carefully read them to know the value each teacher brings to the class.
Communication Pattern
Typically, online curricula require students to engage in group discussions, contribute to studies, constantly email teachers and watch webinars.
You may need to participate in discussions about healthcare policies, health and nutrition, and nursing trends.
Find out the frequency and level of communication required for the online program to help you plan your time appropriately.
You may choose to review a sample curriculum with communication details to know if the program fits your time and schedule.
Clinical requirements
Typical online NP programs often have clinical features that may require students to carry out lab work or engage in hands-on campus-based training.
Students may need to understand how the physical facilities they'll use work and how to set the facilities.
You should also find out with the school about the types of licenses and certifications you need to earn to complete clinical training.
Steps to Pass Your NP Certification Exam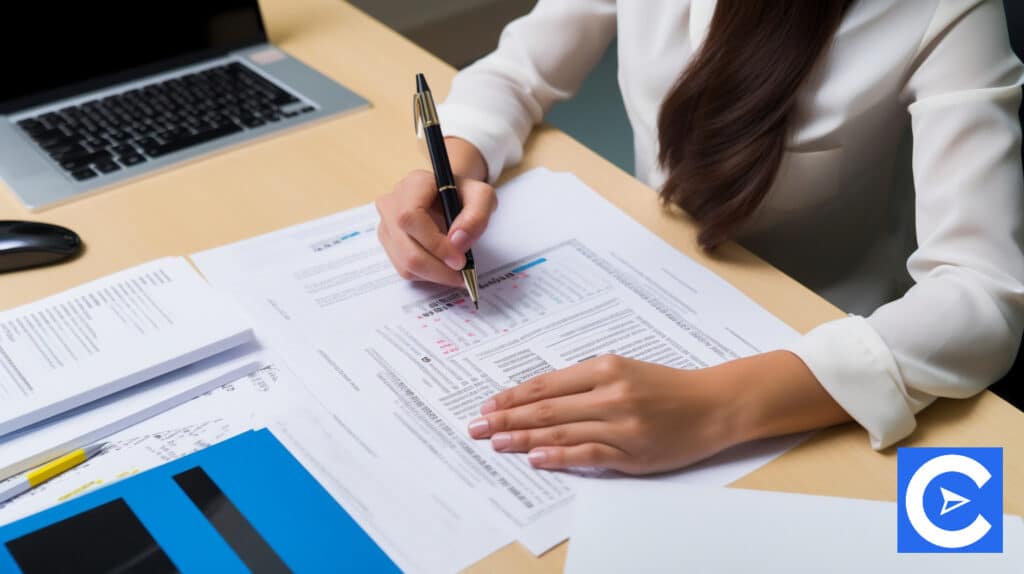 Our discussion in this piece emphasized the need to pass the nurse practitioner certification exam because it's the only means to obtain a practicing license.
It's then good to outline ways to pass the certification exam.
Step A: Understand Yourself
How best do you study?
You should have a personalized study plan to serve your personal learning needs and schedule.
If you study and assimilate well during weekends, draw your study plan accordingly.
If you like studying for an hour daily, then stick to it.
You should undertake self-study and stick to the best method for you.
If you want to pass the national certification examination, there is no alternative to studying; you must find time to learn the suitable materials at your pace.
You should also plan the location of the study.
If your children will disrupt your study session in the living room, you may choose to use the library in your locality.
You may also choose to study when they are not home.
Think of where you assimilate easily and stick to the location.
Step B: Select Your Study Materials
Familiarize yourself with online study materials, live or recorded nurse practitioner certification review sessions, practice questions, and books.
Take cognizance of your learning style.
Select the resources that will be most useful for your study sessions.
You may choose to study alone or have an accountability partner.
You may create flashcards as a means of understanding materials and memorizing them.
Some other students prefer audio materials.
Only use the method that works best for you; don't follow the pattern of others.
Buy a minimum of one written certification examination guide as a reference.
Examples of such guides include:
Nurse Practitioner Certification Intensive Review,
Fast Facts and Practice Questions,
Adult-Gerontology Acute Care Nurse Practitioner Exam Secrets Study Guide, and
Neonatal Nurse Practitioner Exam Secrets Study Guide.
When you use these approved guides to prepare for the examination, rest assured that you're on your way to achieving excellence!
Step C: Evaluate Your Knowledge
Familiarize yourself with practice questions to know how you fare with the curriculum.
Practice the questions before studying to know areas where you need to improve.
If the scores aren't too good, don't worry about them.
Focus more on your weaknesses and study well to pass the examination excellently.
Step D: Break Down the Examination Content
After assessing your performance through the practice questions and having your study materials handy, check out the exam contents and segment them into different sections.
Break them into small units to conveniently cover each unit in a study session.
Give more attention to areas where you're weak.
After each study session, you should take practice questions and attempt them rightly.
Here's the right time to put up a better or improved showing than you did during the practice session.
Step E: Insert a Date on It
Start studying months or several weeks before the examination.
Highlight the content you want to study in each session to make the study session more organized and detailed.
Don't compromise on your study sessions—be committed to your studies to pass the certification exam at a go.
If you don't pass the examination, your dream to become a nurse practitioner will tentatively hit the rock.
You'll have to waste time and resources preparing for the exam again.
Once you give it the attention it deserves from the outset, you're very close to achieving success in the exam!
Note that the steps here are just a guide; if they don't work well with you, you are free to stick to your preferred steps.
Conclusion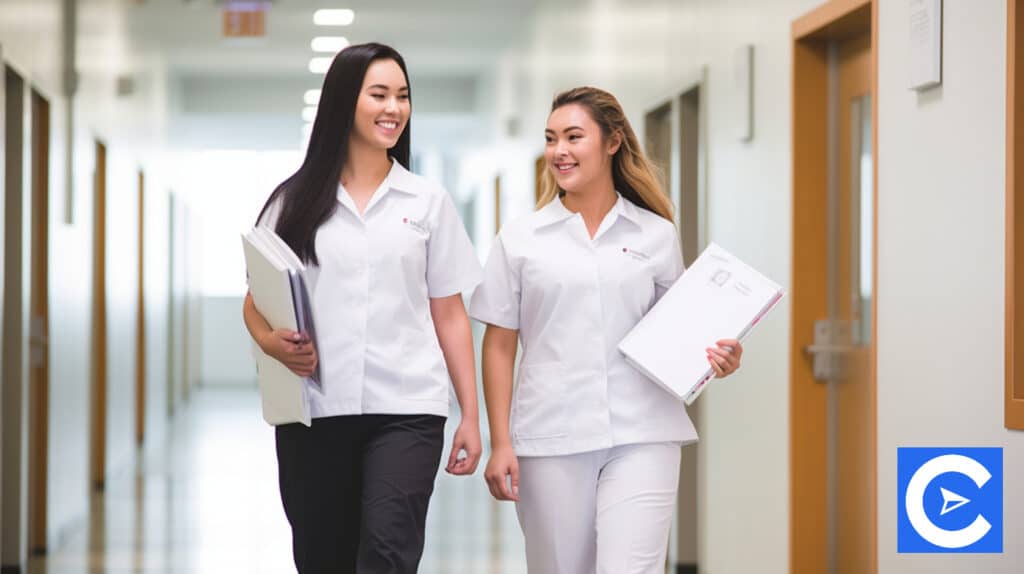 In this article, we've detailed the steps you must take to become a nurse practitioner.
As we release the curtain of our discussion, some points are worth emphasizing.
Don't partake in a nursing program that the Commission on Collegiate Nursing Education (CCNE) doesn't accredit.
Be passionate and committed about the program you enroll for to pass it excellently.
Grab every opportunity to garner clinical experience and connect with industry experts to gain practical experience and connect with like-minds.
Prepare well for the certification examination and meet every other requirement.
It will enable you to be licensed by the state authorities for immediate practice.
FAQs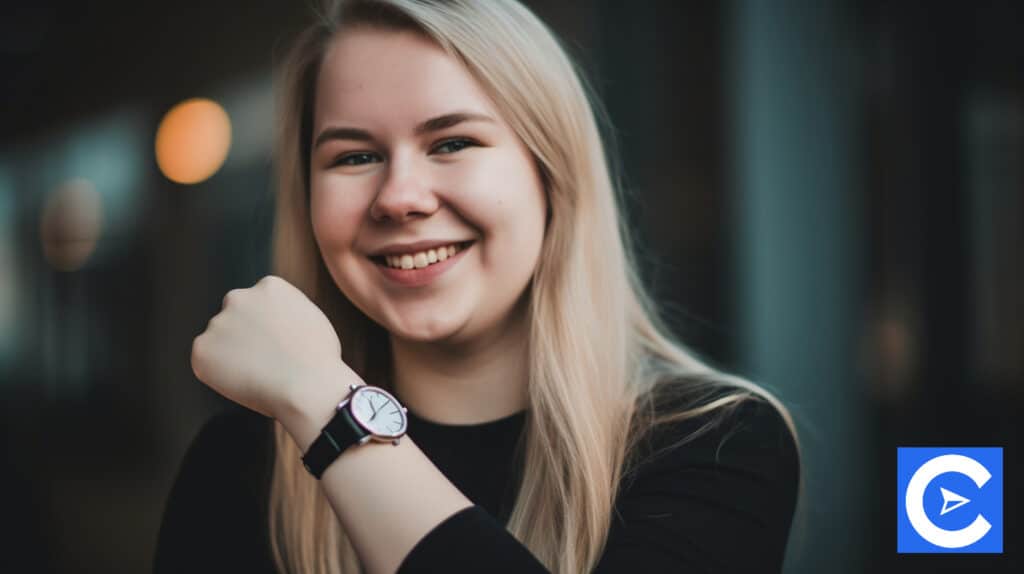 Is being a nurse practitioner worth it?
With the job outlook for NPs between 2020 and 2030 increasing by a massive 52% according to the Bureau of Labor and Statistics (BLS), there is no doubt that pursuing a career as a Nurse Practitioner is definitely worth it.
Is becoming a nurse practitioner hard?
Becoming a Nurse Practitioner can be very challenging, but very fulfilling at the same time. You have to get advanced nursing training and be mentally ready to diagnose and treat your patients and become responsible for their health.
Can you be rich as a nurse practitioner?
A nurse practitioner is an Advanced Practical Registered Nurse – NPs typically earn a tad higher than their RN counterparts. Nurse Practitioners earn an average of $114,000 yearly as compared with RNs who earn about $80,000 per year on average.
References