Hello! Welcome to Nurse Code!
In this session, you'll learn about everything you need to know about Operating Room Nurses.
When you're done reading this article, you should know the types of OR Nurses, what they do, where they work, and much more.
We'll break down our discussion into:
What is an OR Nurse?
Types of Operating Room Nurses
What do OR Nurses do?
Where do Operating Room Nurses work?
The Pros and Cons of an OR Nurse
Let's get started!
What is an OR Nurse?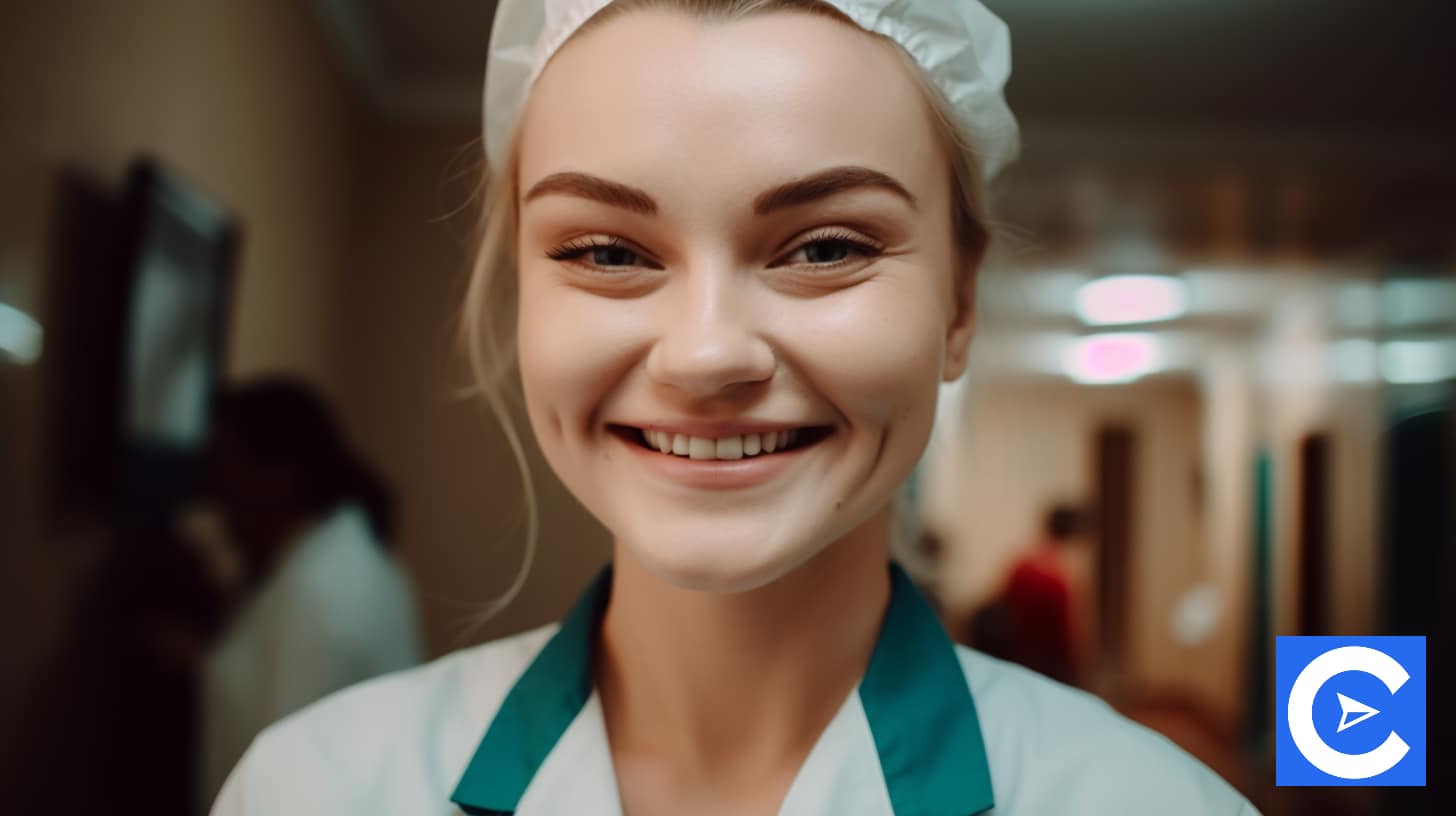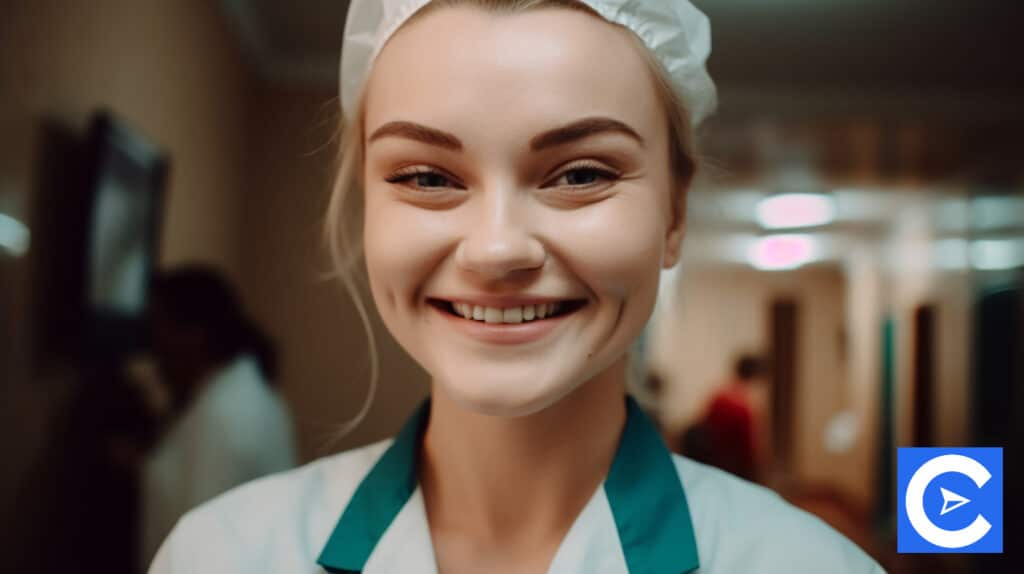 The nursing field is diverse, with many specialties.
One of those nursing specialties is an OR Nurse.
As the name suggests, an Operating Room Nurse is a Registered Nurse who works in the operating room, caring for patients before, during, and after invasive surgery.
They also work closely with the patient's families to update them on all the crucial information about the surgery.
The key role of an Operating Room Nurse is to ensure the operation runs smoothly.
An OR Nurse is also known as a Perioperative Nurse, a Scrub Nurse, or a Surgical Nurse.
Types of Operating Room Nurses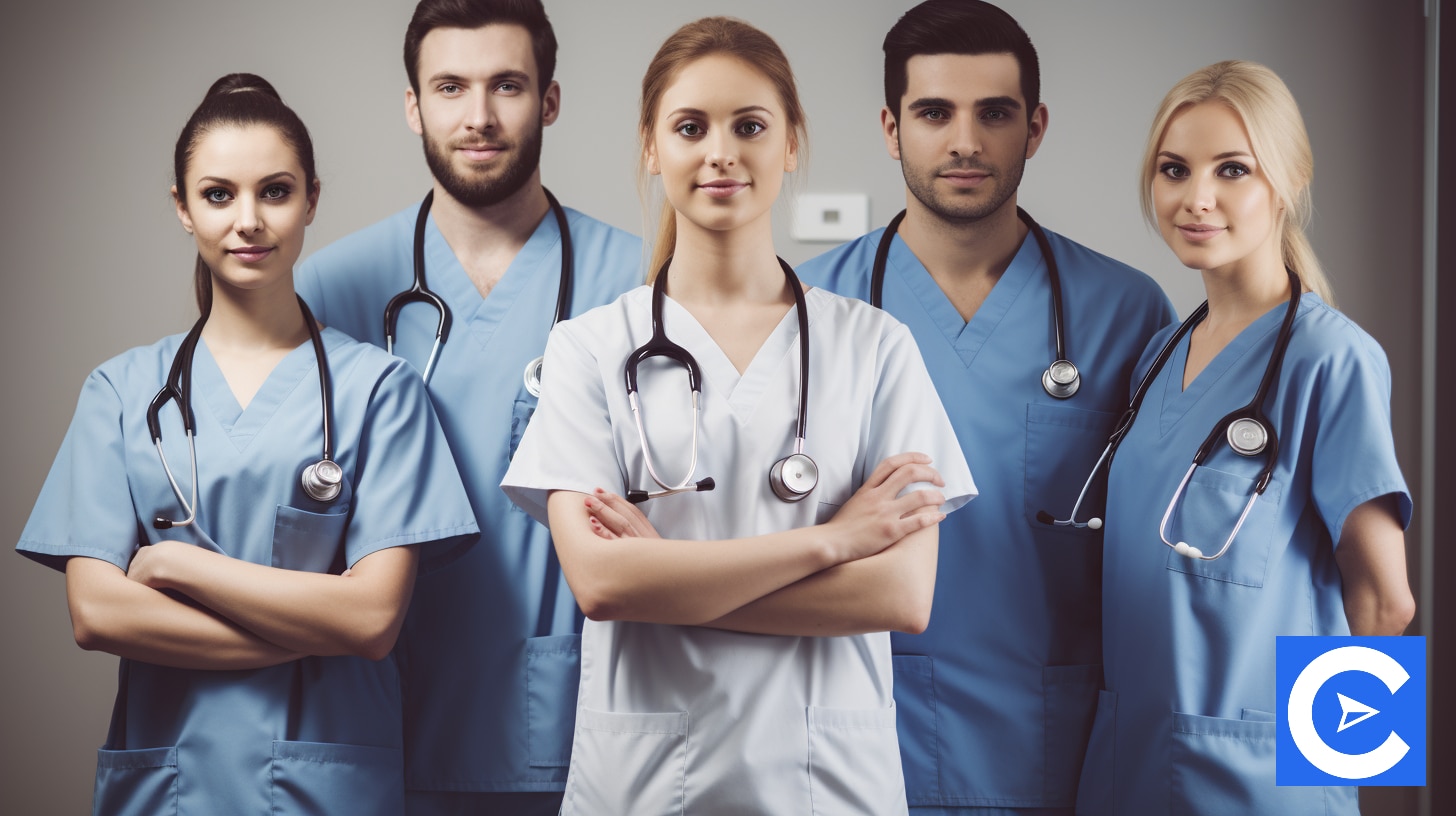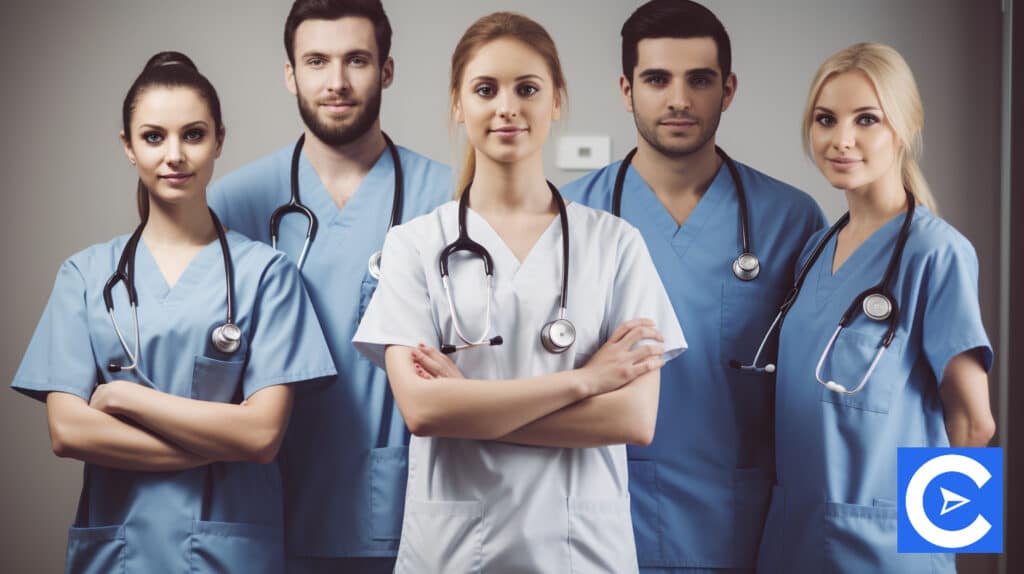 To further break down what an Operating Room Nurse is, let's talk about the three types of Nurses under the umbrella of an Operating Room Nurse:
RN First Aid Assistant
A Registered Nurse First-Aid Assistant is a specialist with additional training to directly assist the Surgeons in the operating room.
An RN First-Aid Assistant is involved in the surgical procedure, assisting the Surgeon with stabilizing high or low blood pressure, preventing over bleeding, monitoring patients' vital signs, conducting CPR if the patient's heart stops, and administering life-saving drugs.
RN First-Aid Assistants play a critical role in the success of a surgical procedure.
Circulating Nurse
A Circulating or Circulator Nurse is not directly involved in the surgery process.
Their role is passive yet integral to the overall success of the surgery.
Circulating Nurses monitor the operating room to ensure the environment is safe and all protocols and procedures are observed during the surgery.
They also monitor the inventory and track the surgical tools used.
This branch of the OR Nurse ensures the whole surgery runs smoothly.
Scrub Nurse
Scrub Nurses are responsible for preparing the operating room.
They sterilize the surgical tools, count them and ensure they are all well set.
Further, Scrub Nurses sterilize the treatment area.
During the surgery, they handle surgical tools and instruments, ensuring the surgeon has the medical equipment they need in the different stages of the operation.
What do OR Nurses Do?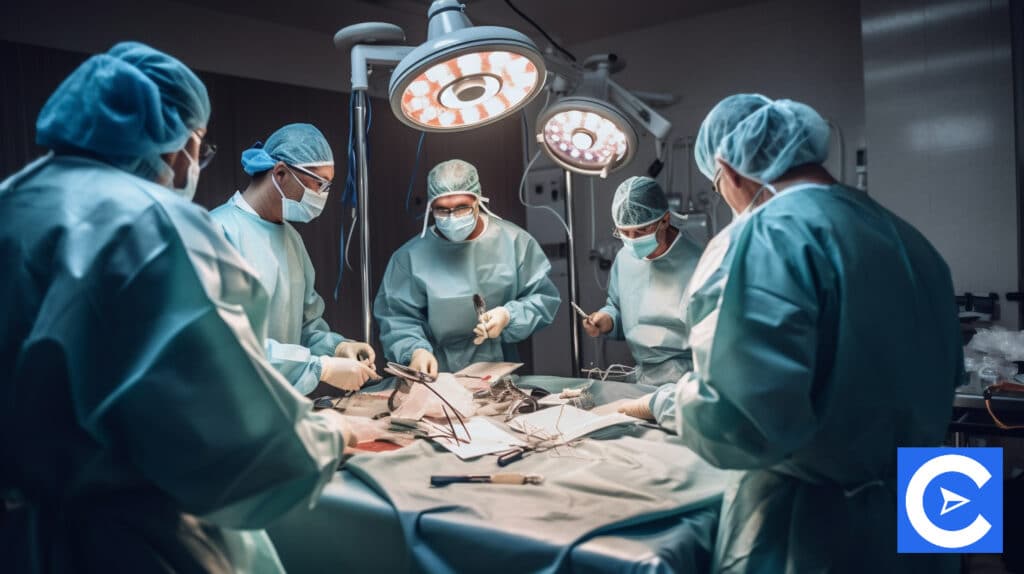 The common operations that Operating Nurses are part of include C-section, breasts biopsy, coronary bypass, mastectomy, and tonsillectomy.
In these surgeries, the duty of an OR Nurse depends on the stage of the operation.
Let's look at their roles in different stages of a surgical procedure.
Preoperative Duties
Pre-op duties are the OR Nurse's tasks before the surgery.
The main goal is to evaluate the surgery process and prepare for the operation.
At this stage, Operating Room Nurses educate the patient and the family about the surgery.
They also evaluate and dig into their medical history.
They'll then go ahead and develop a nursing care plan for the patient.
Before the surgery begins, they must ensure the operating room is sterilized and the equipment ready.
When the operation begins, OR Nurses pass the surgical tools to the surgeon.
They also check the patients' vital signs throughout the operation.
Intraoperative Duties
Intra-op duties involve helping the Surgeon during the invasive procedure.
RN First-Aid Assistants are at the forefront at this stage.
They work hand in hand with the Anesthesist Nurse to help with the induction process.
Again, they handle wounds and prepare the specimen for the pathology.
Postoperative Duties
Post-op involves all the duties involved once the operation is done.
The goal is to confirm whether the surgical process went as planned.
It also involves cleaning the medical tools and clearing the treatment area.
Further, they have to monitor the patients' vital signs to ensure everything is fine.
Additionally, OR Nurses are tasked with updating the patient's family on the surgery and the subsequent steps.
And when all is done, they discharge the patient or, if need be, transfer them.
Where do OR Nurses Work?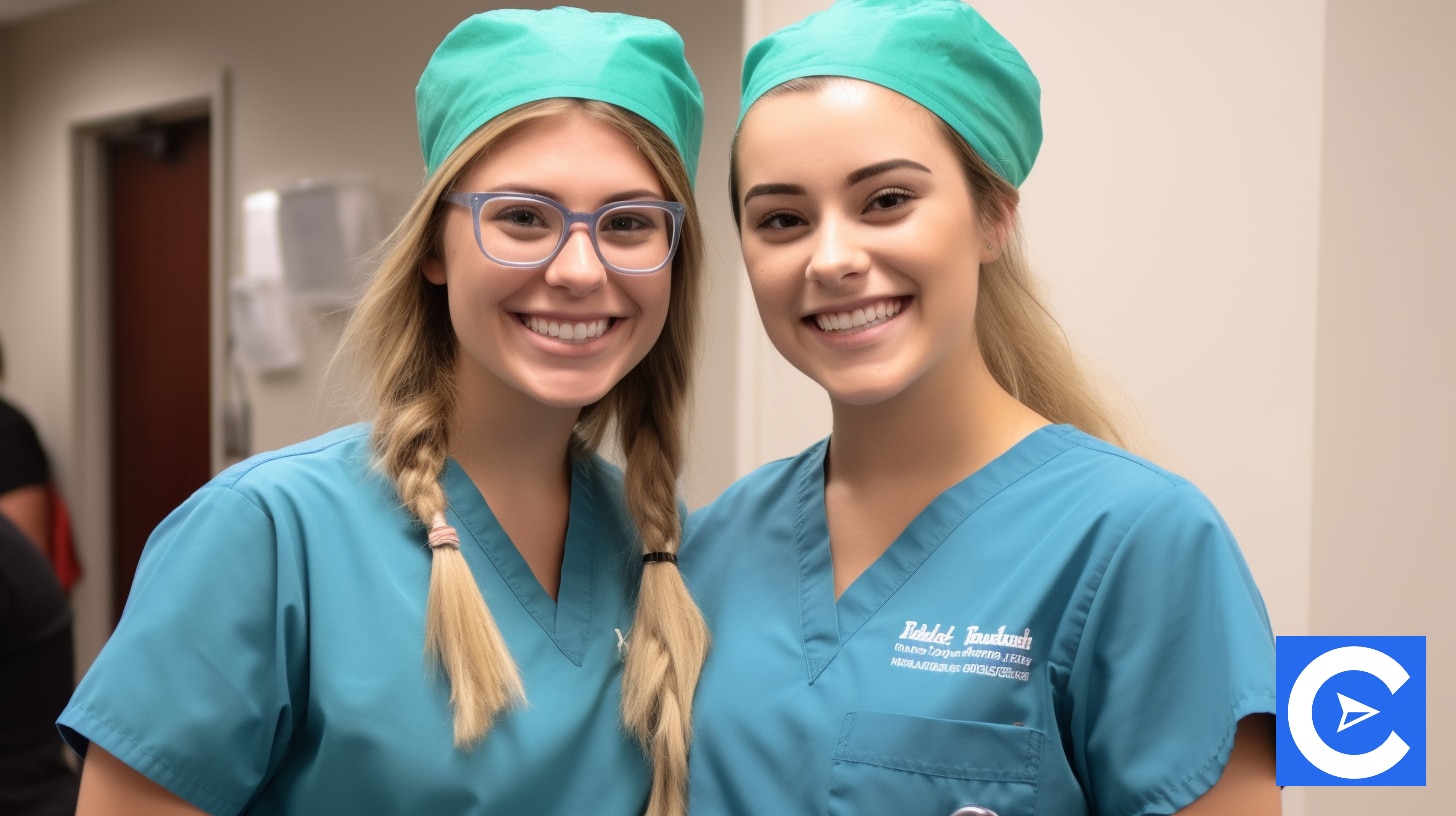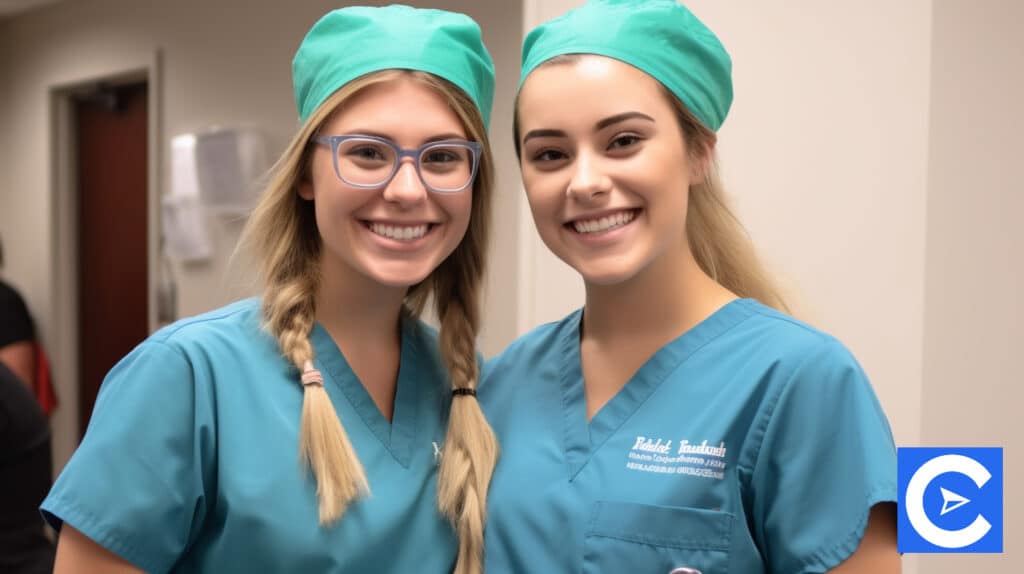 Operating Room Nurses work in various healthcare setups.
Here are the top three work environments you are most likely to find Perioperative Nurses:
Outpatient Centers
Outpatient is where patients are treated and discharged on the same day.
They are not admitted to the hospital.
Almost half of the surgeries in US hospitals are performed in the outpatient department.
These procedures include ear and nose procedures, throat procedures, nerve treatment, urologic, meniscus repair, and minor lumpectomy, among others.
Often, OR Nurses help perform these surgical procedures.
Hospital Operating Room
Most hospitals have operating rooms where a wide range of surgeries are conducted.
Some of these surgeries are minor, while others are major.
Cancer Center
Cancer is a menace in this century.
And so cancer centers specialize in treating people with cancer in both early and advanced stages.
These facilities perform curative, preventive, and diagnostic surgeries.
Travel OR Nurse
Lastly, we have Travel Nurses.
OR Nurses don't necessarily have to work in one healthcare facility.
They can hop from one medical center to the next as a Travel Nurse.
Usually, Travel Nurses work for a short period in one facility before proceeding to the next.
They fill the nursing staff shortage in their state, other states, or internationally.
Operating Nurses who don't want permanent employment can explore the option of a Travel Nurse.
Pros and Cons of Being an OR Nurse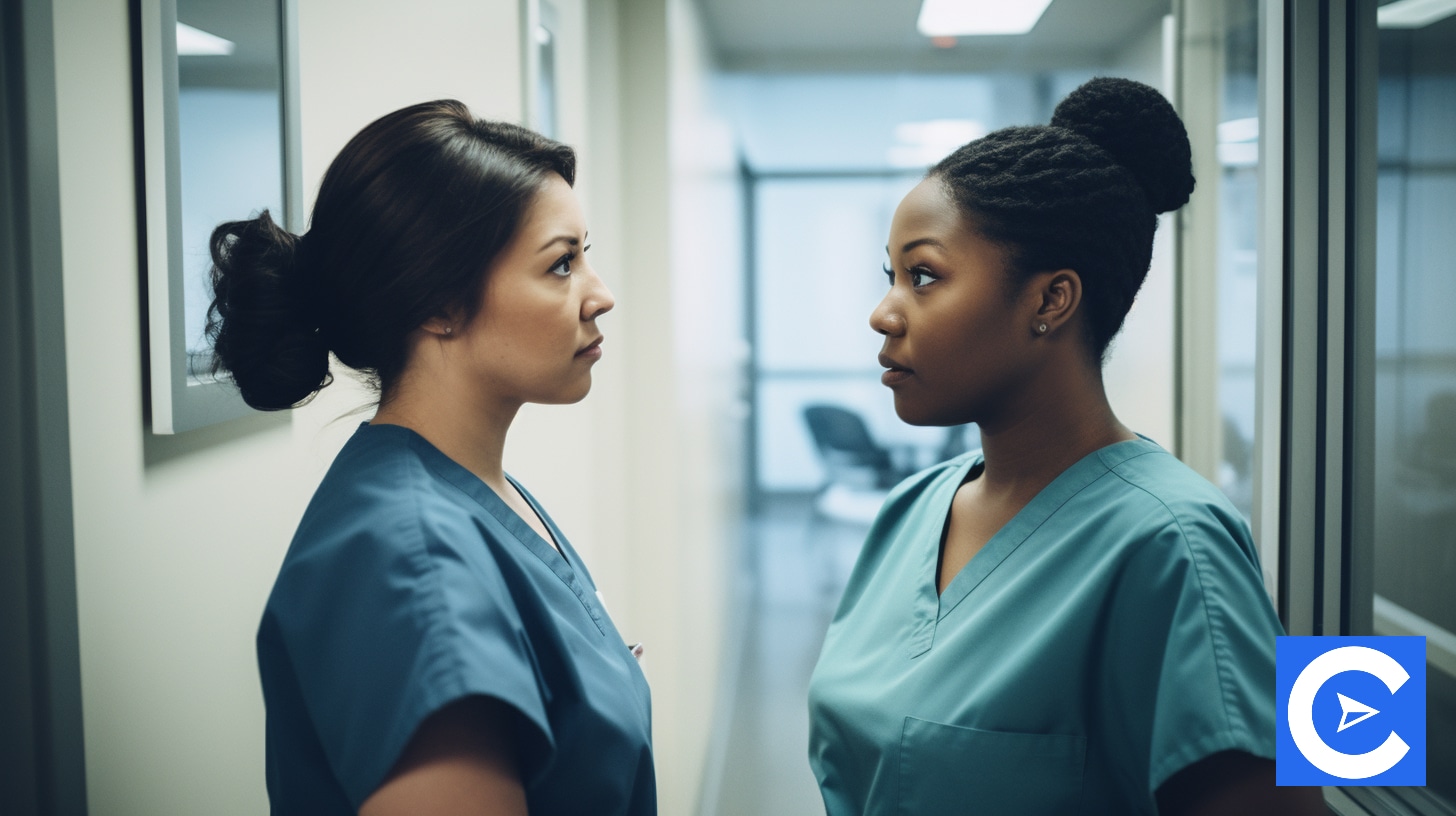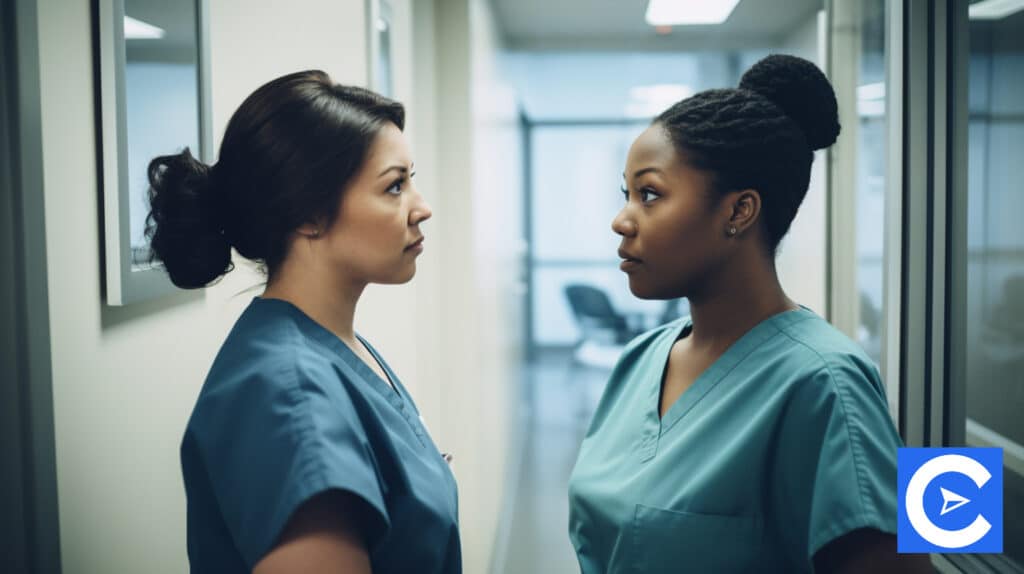 Now that we've covered an integral part of Operating Room Nurses let's look into the advantages and disadvantages of this profession.
Hopefully, you'll know if this healthcare profession is right for you after going through the pros and cons.
Advantages of Being an OR Nurse
We've rounded up five reasons why OR nursing is a great nursing career option:
Flexible Work Schedule
The operating room is usually operational 24 hours a day, seven days a week, and the surgical team must be full at all times.
Hence, OR Nurses can settle for the shift that works best for them.
Depending on their personal lifestyle, one can opt for a night shift and have the day off or vice versa.
Suppose the weekend is the ideal time to be off.
Then working during the weekday is a perfect choice.
The flexible shift makes it possible to pursue other interests outside work, take care of the family for those who have children, and even pursue continuing education.
Potential for a Higher Pay
According to Indeed.com, an Operating Room Nurse's salary is $97,046 per year, which is higher than a Registered Nurse's salary.
They also have the potential to earn overtime when work goes beyond their shift.
OR Nurses make around $11,250 as overtime pay per year.
Other benefits include healthcare insurance that may cover dental, vision, maternity, health, and life insurance.
The job also comes with other perks like a house allowance.
OR Nurses make more because of the nature of their job.
Usually, they are on call, meaning when called upon, they drop everything and show up even when on leave.
High Job Satisfaction
Operating room nursing jobs are highly satisfying.
OR Nurses, in collaboration with the surgical team, help people live healthier, more fulfilling lives.
Giving patients the quality of life they yawn for is why some Registered Nurses join operating room nursing.
Despite the high-pressure work environment, taking care of patients is the most fulfilling part of being an Operating Room Nurse.
Camaraderie with Colleagues
At the core of Operating Nurse work is teamwork.
These healthcare professionals work with Surgeons and Anesthesiologist Nurses for the surgery to run smoothly.
Every member of the surgery team has a crucial role to play.
Their collaborative effort is the key to ensuring patients go through an operation successfully.
The professional bond developed in the operating room can grow into lasting friendships within and outside work.
Learn New skills
Perioperative Registered Nurses are constantly learning.
Given how active their job is, each day brings new cases.
Each new case is different, even if it's the same operation procedure.
As such, they get exposed to a wide range of operations, which increases their competency.
Disadvantages of Being an OR Nurse
Now that we've highlighted what makes an OR Nurse a profession to die for, let's highlight why it might not be the right option for some:
The Stakes Are So High
In the operating room, one mistake can have devastating consequences on the patient.
A patient could die.
Perioperative Nurses must make sure the treatment area is clean, sterilized, and set for the surgery.
Whether they are Scrub, Circulating, or RN First-Aid Assistant Nurses, they have to play their role well since there's no room for errors.
OR Nurses must be alert at all times and be quick to act.
High-Stress Profession
Without a shred of doubt, OR nursing is a high-stress profession.
OR Nurses take care of patients before, during, and after surgery.
Their job involves long-standing hours with little or no opportunity to rest.
A 12-hour shift can quickly reach 14 hours.
This can lead to knee, back, and hip pain.
Mentally, the job can be draining.
The long working hours leave the mind and body exhausted.
Additionally, unsuccessful operations can be hard to handle
Many OR Nurses contemplate quitting because of the extreme workload.
Others end up not being satisfied with the job and quit.
The physical, mental, and emotional strain from the job can be overwhelming.
And so, this nursing career path can take a toll on even the most experienced OR Nurse.
The Work Schedule May Have Little to No Wiggle Room
While the working hours are flexible, there are times when the operation may prolong.
An OR Nurse may be forced to stay past their shift in case of complications during surgery or when there is an emergency.
They may be called upon when they are off duty, and they'll have to show up.
And so, the work schedule may end up being so rigid that OR Nurses barely get proper rest.
Conclusion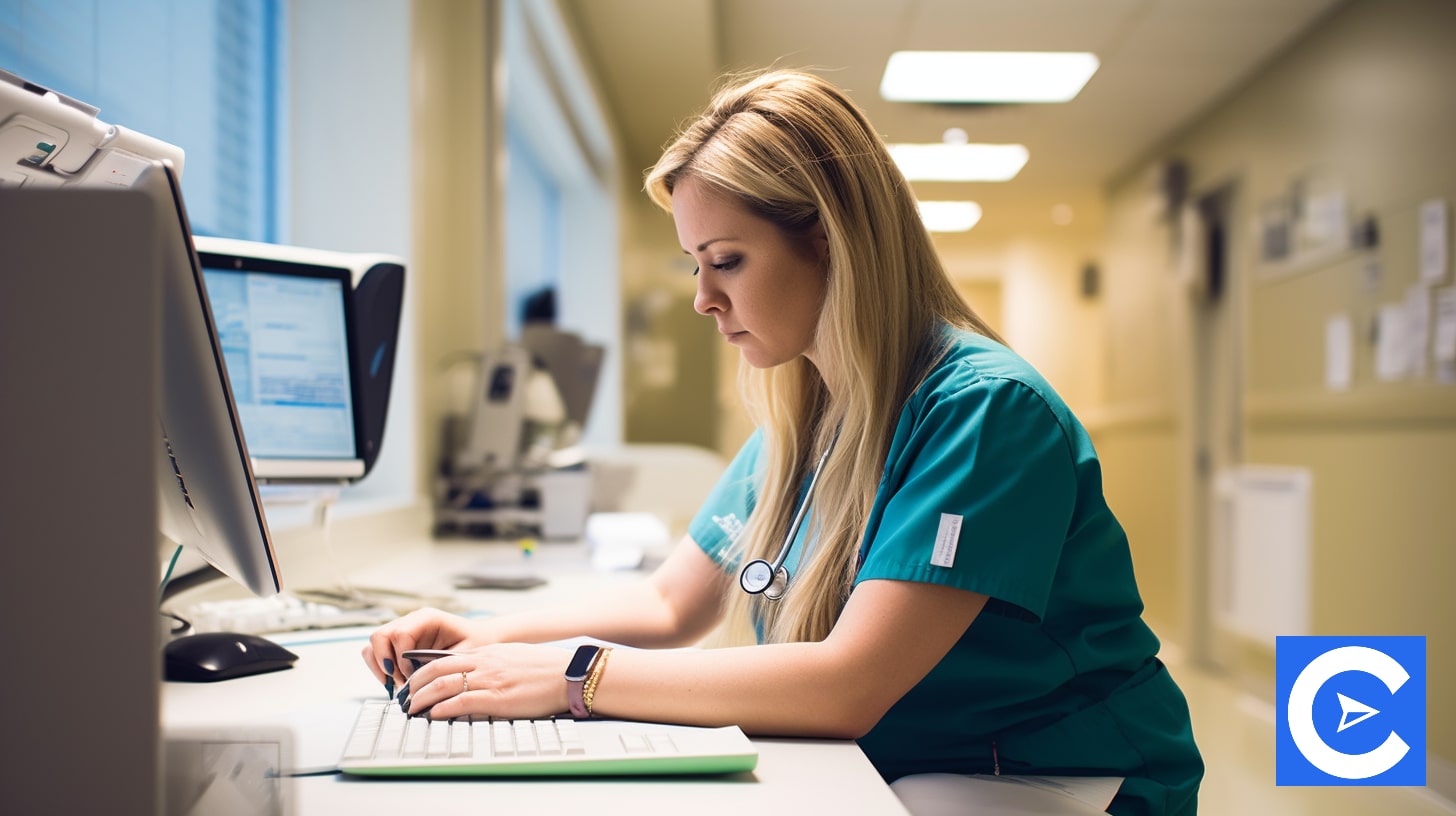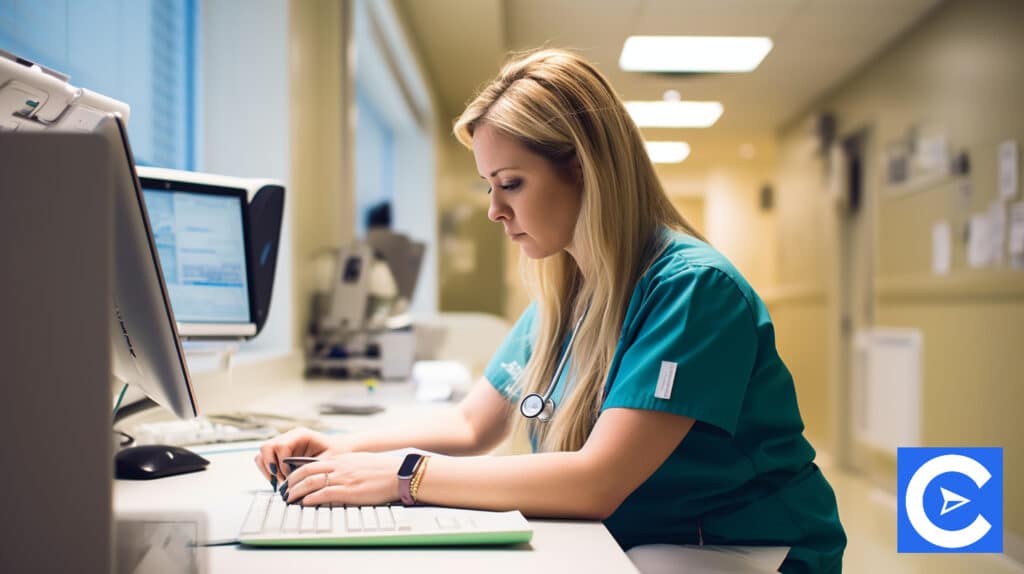 And that's all about Operating Room Nurses.
We hope we've answered all your questions about OR Nurses and what they do.
Further, our discussion on the pros and cons of OR Nurses will help you decide if this is the right profession for you.
We wish you all the best in your nursing career.
FAQs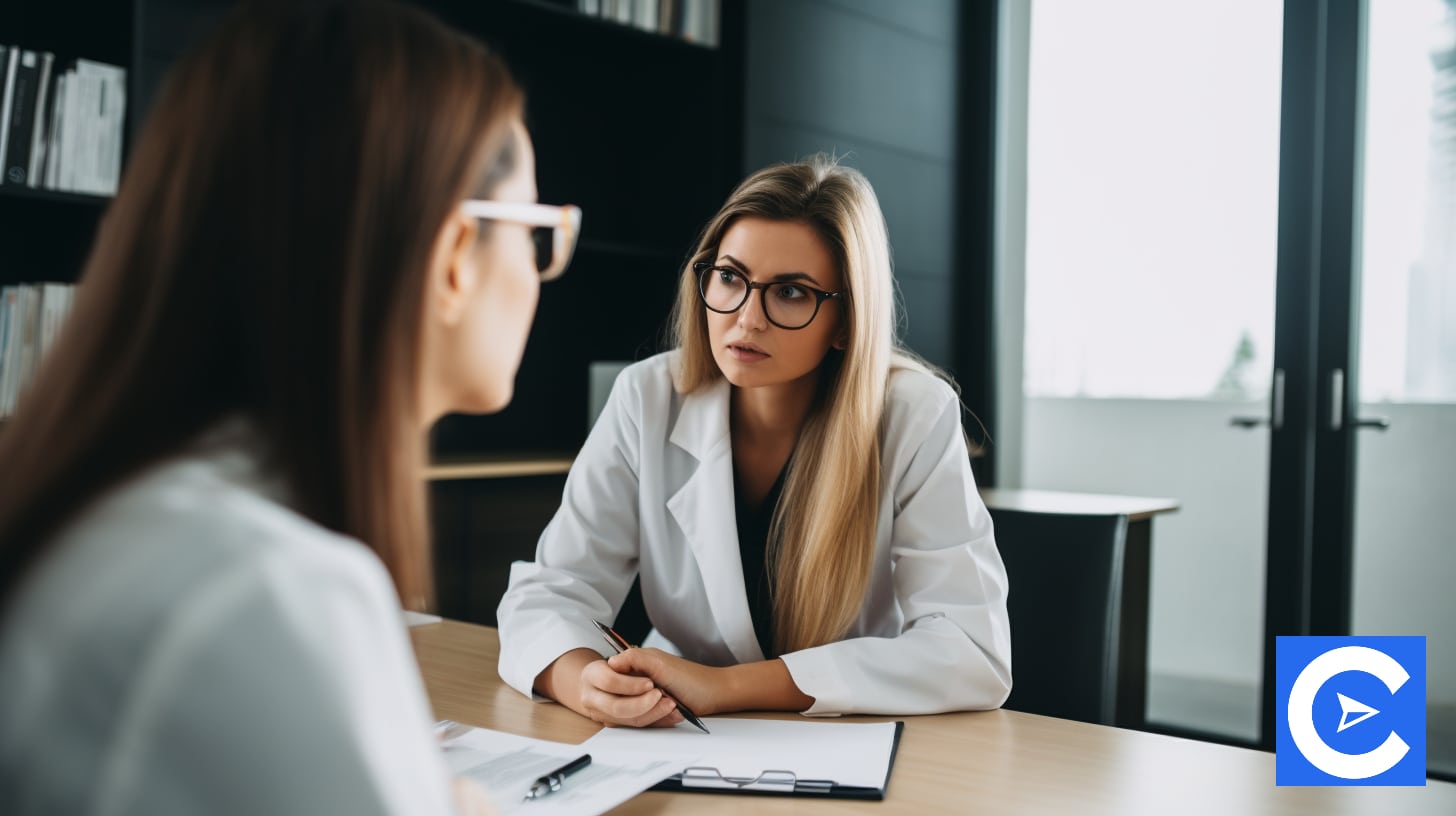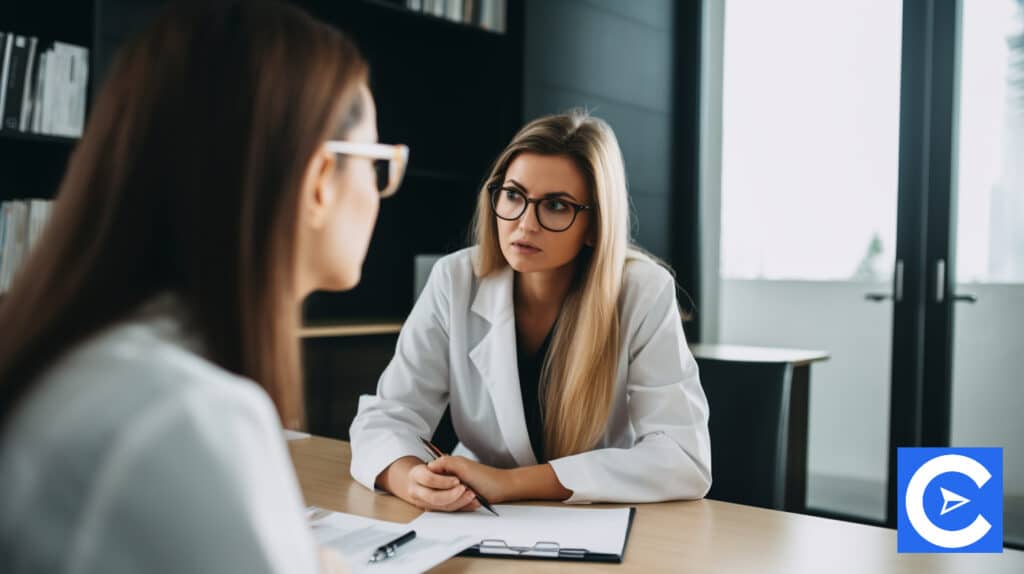 Are OR nurses in demand?
According to the Bureau of Labor Statistics, employment opportunities for Registered Nurses are expected to increase by 9% from 2020 to 2030. This translates to 194,500 openings annually over this period. Since OR Nurses are part of the Registered Nurses' fraternity, it goes without saying their demand will shoot up.
Do OR Nurses help in surgery?
OR Nurses are trained to assist during surgery. They are involved before, during, and after the surgery. During the surgery, they take up many roles, including monitoring vital signs, assisting with drain dressing, starting IV lines, and assessing the patient's condition during surgery.
How many years does it take to become an OR Nurse?
It takes 3-5 years, depending on several factors. You can choose a Bachelor of Science in Nursing (4 years) or an Associate Degree in Nursing (2 years). You'll need work experience before signing up for the certification. That's an additional 1-2 years of experience.
How much do OR Nurses make?
According to Indeed, Operating Room Nurses make $97,046 per year. Their hourly wage is $45.77. Overtime averages $11,250 per year. The actual amount will vary depending on shift, years of experience, additional certification, location, and the industry the OR Nurse works in.
How to become an OR Nurse?
– Complete a nursing program, which can be a BSN or an ADN.
– Complete the clinical hour's requirement
– Pass the NCLEX-RN exam to get a license.
– Get a job to gain experience
– Obtain Certified Perioperative Nurse Credential (CNOR)
– Seek employment as an Operating Room Nurse
Is it hard to become an Operating Room Nurse?
Yes, it's challenging. You must first meet the education requirement, including a four-year BSN course or a two-year ADN program. You have to gain experience as a Registered Nurse in the operating room. Then, earn CNOR before transitioning to Operating Room Nurse.
Is Operating Room nursing stressful?
Yes. It is stressful. The operating room is a high-risk environment where slight negligence can quickly spiral into a matter of life and death. Since it's a fast-paced environment, OR Nurses are always on their toes. It's physically demanding and requires Nurses to work for long hours.
What do Operating Nurses do?
Operating Nurses work in the operating room. They care for patients before, during, and after the surgery. Before the surgery, they evaluate the patient. They work with the team to ensure a successful operation during the surgery. And after that, they clean the operating room and monitor the patient.
What does it take to be an OR Nurse?
It requires a bachelor's degree or an associate's degree. One must also be a Registered Nurse with a few years of experience in the operating room. Earning an OR nursing certification that is a Certified Perioperative Nurse (CNOR) credential is mandatory to get employment.
What hours do Operating Room Nurses work?
It depends on the medical facility that the OR Nurse works in. But mostly they work 8,10 and 12 hours shifts. Those who work 8-hour shifts work for five days, 10-hour shifts work four days a week, while 12-hour shifts work three days a week.
Why be an OR Nurse?
There are many advantages to being an Operating Room Nurse. Top on the list is a flexible work schedule. It's also a highly satisfying job. Additionally, OR Nurses earn more than regular Registered Nurses. There's also an opportunity to learn new skills throughout your career.
What is the difference between an Operating Room Nurse and a Surgical Nurse?
There's no difference. A Surgical Nurse is also known as an Operating Room Nurse, a Perioperative Nurse, or a Scrub Nurse. These are Registered Nurses with additional certification in operating nursing. They work in the operating room with the surgical team.
What are the key skills that Operating Room Nurses must-have?
Communication skills: To better communicate with the patient and their family about the surgery details.
Detail-oriented: Ensure the operating room is sterilized, and all the medical tools are set up.
Empathetic: Empathy helps as they interact with patients with different conditions.
References