Welcome to the ultimate guide on how to become a Labor and Delivery Nurse!
The article touches on the steps to pursuing a Labor and Delivery Nurse, including the education and continuing requirements that will allow you to maintain your license.
At the end of this article, you would have all the basic knowledge you need on how to become a labor and delivery nurse.
This article will cover the following items:
Steps to Become a Labor and Delivery Nurse
Labor and Delivery Education Nurse Requirements
Continuing Education Requirements
How long does it take to become a Labor and Delivery Nurse?
Let's get started right away!
Introduction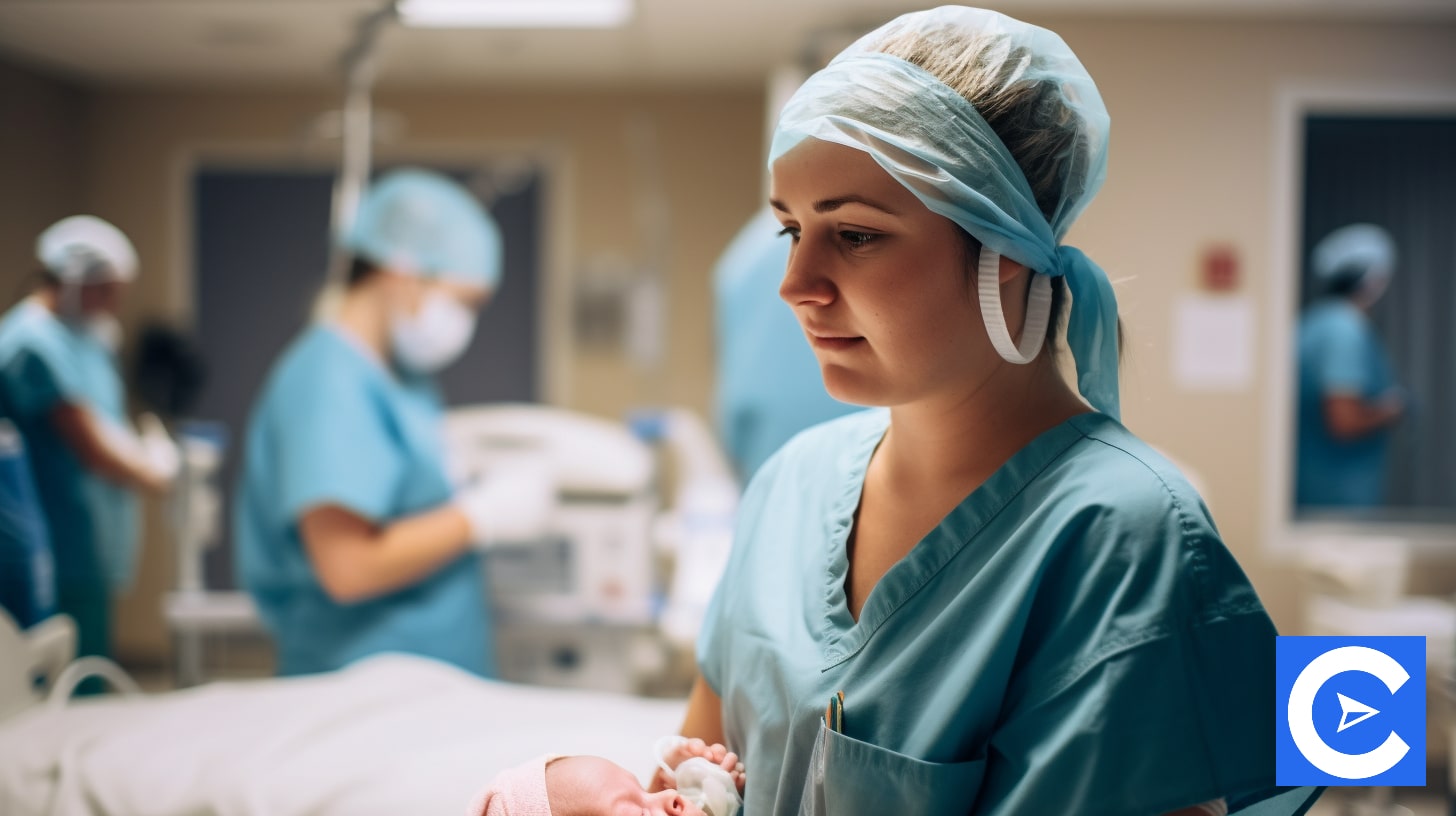 Does welcoming a new life into the world both fascinate and inspire you?
There are some individuals given a special love for children and ready to devote their lives to children.
This description fits a person ideal for a labor and delivery nursing career.
It involves being at the center of the birthing process, helping the new mother prior to the birth, and providing postpartum care,
The career places you at the center of the beautiful process of labor and delivery.
Labor and Delivery Nurses, commonly considered a branch of OB/ GYN nursing, are responsible for assisting women through childbirth and offering care to the infant afterward.
Knowing what qualifications are needed of a Labor and Delivery Nurse can be complicated with all of the nursing specialties available.
Are you interested in becoming a Labor and Delivery Nurse, but you are unsure how to make that dream a reality?
Continue scrolling; educate yourself on becoming a Labor and Delivery Nurse and other critical details of the Nurse job.
Steps to becoming a Labor and Delivery Nurse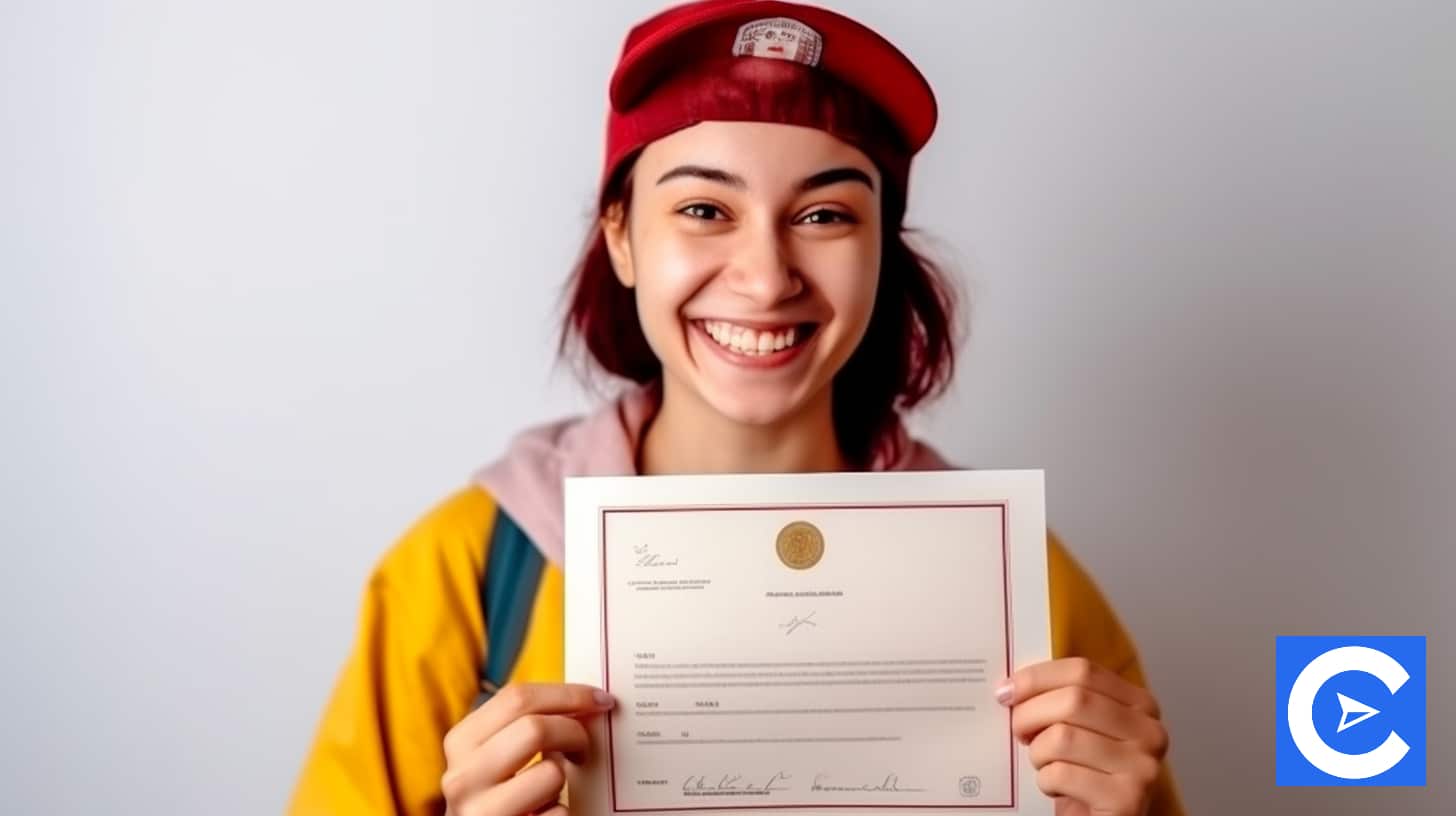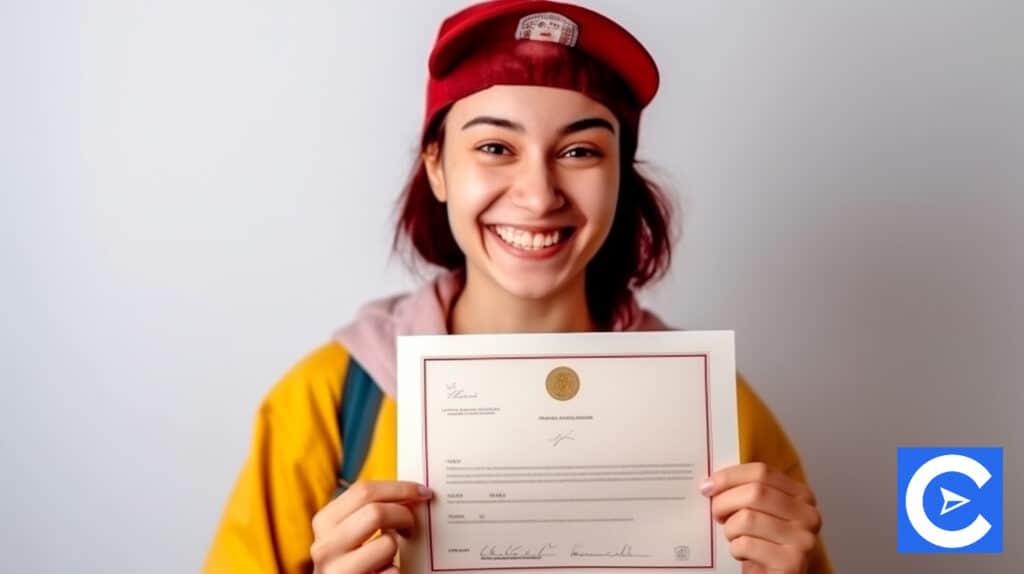 Becoming a Nurse is a challenging task.
Fortunately, you can make things easier if you approach things step by step.
When you add a specialty like labor and delivery to the mix, you're on a long road to becoming certified and earning the necessary degree from a nursing school.
Enroll in an accredited nursing school
Enrolling in nursing school is key as one gets the nursing training they need to pursue a career as an L&d Nurse.
You can either choose to pursue a nursing diploma, a bachelor's degree, or an associate degree in nursing.
Labor and Delivery Nurses, like all medical professionals, undergo considerable training.
While no specific labor and delivery nursing colleges exist, people interested in pursuing Labor and Delivery Nurse education can follow the same path as all Nurses.
Bachelor's degree in nursing programs generally include courses in anatomy, chemistry, microbiology, psychology, pharmacology, nutrition, etc.
A bachelor's degree program usually takes four years.
ADN programs, on the other hand, take at least 18 to 24 months.
Labor and Delivery Nurse programs are quite diverse in their training and use different forums, from classroom setups to practicals to teach Birth Nurses.
Take and pass the NCLEX-RN exam
In most institutions, Labor and Delivery Nurses must be Registered Nurses.
After earning a BSN program, you must take the National Council Licensure Examination (NCLEX-RN) exam, a national exam that must be passed to work as a Registered Nurse in the United States.
The NCLEX-RN exam is used to certify Registered Nurses (RN).
An RN often works with a broader range of patients and has greater responsibilities.
The NCLEX-RN assesses these skills with questions ranging from 75 to 265 in length.
To pass the NCLEX-RN, you must correctly answer at least 75% of these questions.
The fee for that exam is around $200.
The majority of states also charge an initial licensing fee ranging from $40 to $375.
The license earned requires renewing periodically, which is typically every two years.
It is important to check specific regulations in your state, however.
The NCLEX-RN is about demonstrating your knowledge, both in written form and technical skills.
Nurse Practitioners will be required to perform some of these skills in front of an examiner to show how able they are.
We urge all future Nurses to familiarize themselves with the exam by making use of mock exams and courses.
Work Experience
While Labor and Delivery Nurse school requirements generally end after RN licensing, much of what these Nurses do is learned through experience.
Nurses can work in various setups and centers including, clinics, Birthing Nurse centers, Physician offices, and hospital labor and delivery units.
Being hired as a Labor and Delivery Nurse is a good opportunity to learn various skills such as fetal monitoring and neonatal resuscitation.
Extra nursing education
Passing the NCLEX doesn't mean that you have reached the end of learning.
Nursing has several specialties and certifications that you will need to get yourself acquainted with.
Further education equips you with the skill that, as a Labor and Delivery Nurse, makes you competent and sort after by various institutions.
Once these certifications are done, you can expect prospective employers to call you up once you have applied for these jobs.
There are several professional associations that you can join as a Labor and Delivery Nurse to connect with others in the same field.
They include:
The Association of Women's Health, Obstetric and Neonatal Nurses (AWHONN)
The National Association of Neonatal Nurses (NANN)
The American Nurses Association (ANA)
The Academy of Neonatal Nursing (ANN)
The American College of Nurse-Midwives (ACNM) is a professional organization that educates and advocates for Certified Nurse-Midwives and Certified Midwives.
On the other hand, AWHONN provides a variety of courses to assist you in preparing for certification exams.
Because these seminars aren't usually inexpensive, it's worth asking your employer whether there are education subsidies available for you to take advantage of.
Get Labor and Delivery Nurse Certification
The National Certification Corporation (NCC) is a key certification that RNs can pursue though it is not mandatory.
The benefits of the certification may reveal themselves in the future either in the form of better pay or a promotion over your peers at the same level.
Having met the threshold set by the NCC, Nurses can use the designation, Registered Nurse Certified (RNC).
You must also maintain your certification
To maintain certification, applicants must meet continuing education (CE), experience level, and other qualifications.
RNCs will need to ensure their CE hours are documented and submitted and their application before their certification reaches the due expiration.
Labor and Delivery Education Nurse Requirements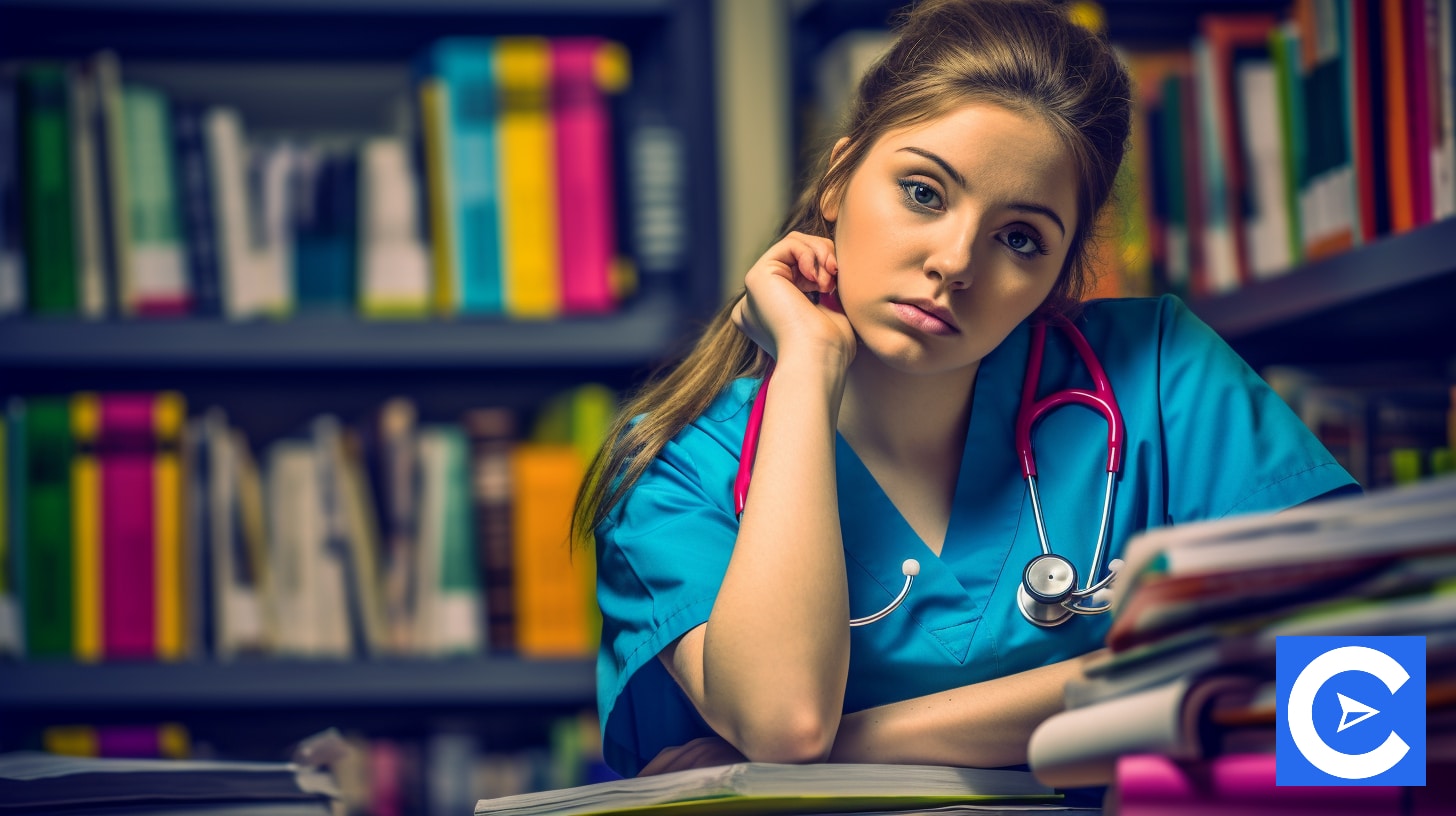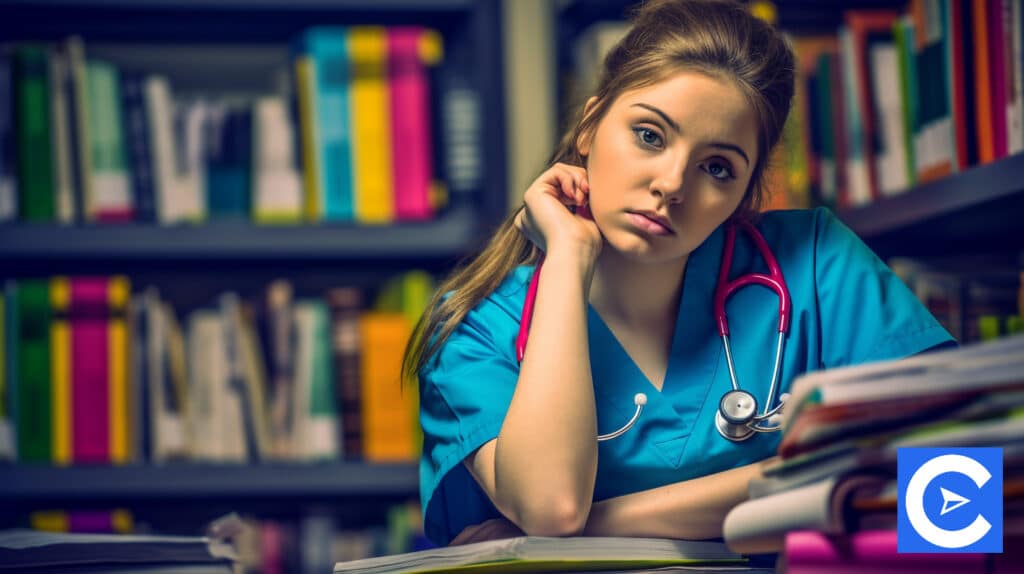 Your Degree
Depending on the organization, the degree requirements for nursing positions may differ.
When it comes to nursing education, Nurses have two options:
Associates Degree (ADN) — One can choose an ADN as their preferred route to an L&D career
An ADN usually takes 18 to 24 months to finish and is less expensive than a Bachelor's degree in tuition costs.
Some institutions may require individuals with an ADN to participate in a fast-tracked Bachelor's degree program.
The advantage of obtaining a BSN is that it may provide applicants with a significant advantage when looking for jobs.
Earn one of these degrees is a step you cannot circumvent.
You'll move on to licensing at this time.
Pre-licensure students interested in labor and delivery nursing do not choose a specialization, but they should consider their future goals as they plan their studies.
Most hospitals require a bachelor of science in nursing (BSN) rather than a two-year associate degree in nursing.
If you're interested in this subject, she suggests taking at least one pre-licensure class in pregnancy and newborns and the requisite clinical hours, depending on the school and state.
Continuing Education Requirements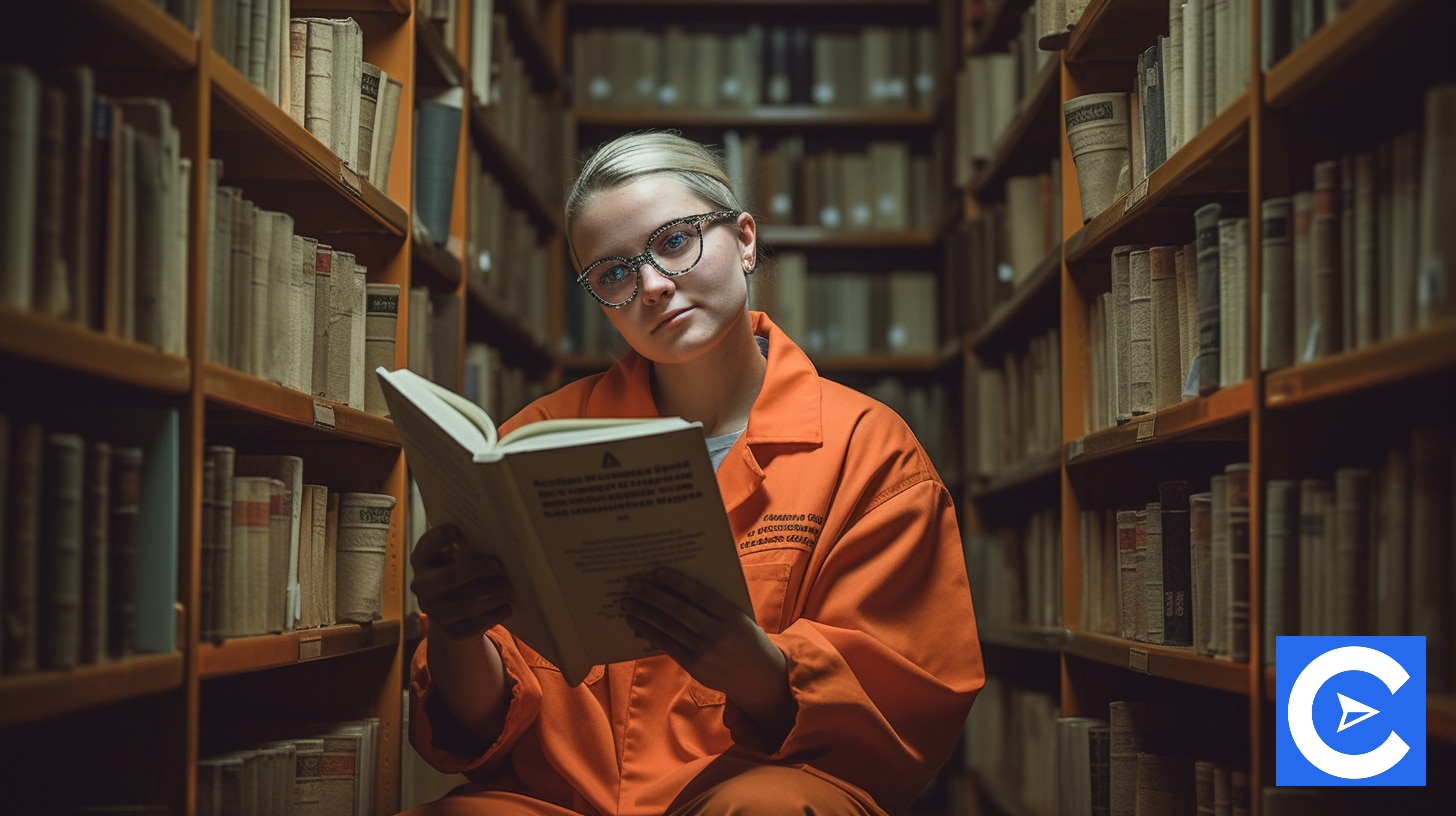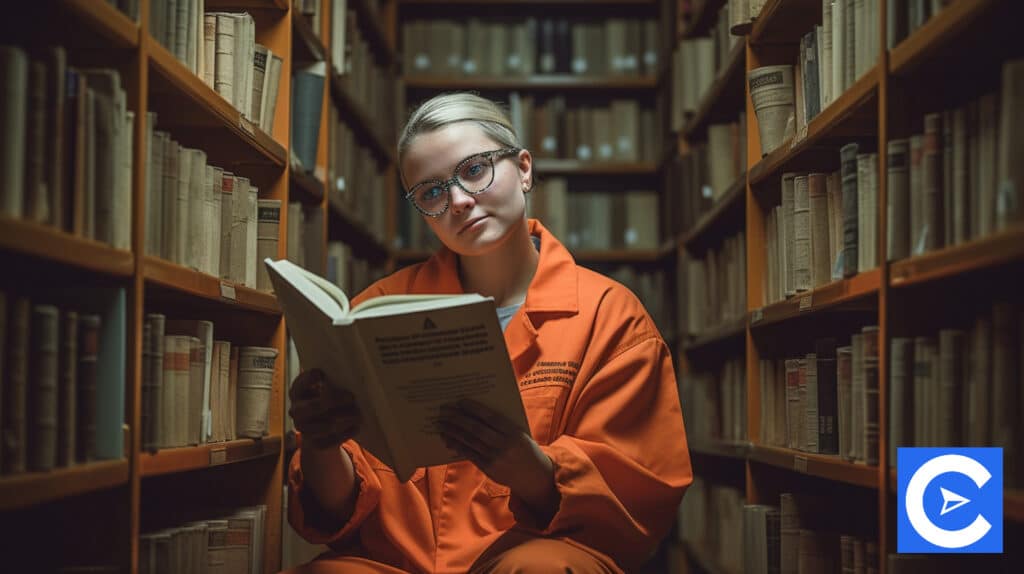 Although having a specialty certificate is not required to work as a Labor and Delivery Nurse, it can provide you with an advantage.
After passing the NCLEX, a new graduate can begin working in labor and delivery without prior specialty training.
Most facilities offer multi-month internships, essentially classroom content with a preceptor (trainer).
They are safe practitioners in this specific area of practice by the time they complete their internship.
Internships can last from six weeks to a year and are essentially on-the-job training once you've been employed.
Internship topics about the stages of labor, Cesarean births, anesthesia, and non-pharmacologic pain management are frequently discussed.
Some Nurses will take additional training in fetal heartbeat monitoring after graduation to better position themselves for a career.
Furthermore, every facility with acute care sections needs all Nurses trained in Basic Life Support (BLS).
Some facilities may look for Nurses who have already completed the National Certification Corporation's Inpatient Obstetric Nursing Certification (RNC-OB) or will need it after two years.
It's a highly sought-after credential.
Candidates must be Registered Nurses (RNs) with at least 2,000 hours of clinical labor and delivery experience gained through education, research, or patient care.
They must have worked in that specialty in the previous two years.
The long test will set you back $325.
Additional Labor and Delivery Nurse Qualifications/ Licences/ Nursing Certifications.
Registered Nurses can pursue additional certifications that will allow them to stand out and make a difference in the nursing industry.
You can also work as a Specialty Nurse.
Some of these certifications include:
Advanced Cardiac Life Support Certification
Due to the common heart issues that pregnancy can induce, Labor and Delivery Nurses need to enroll for Advanced Cardiac Life Support Certification.
The ACLS is a more in-depth version of the Basic Life Support certification.
Obstetric Nursing Certification
Similar to other certifications in this section, it is not compulsory for you to attain this one; however, it has become a favorite for many RNs in the industry.
Known as the RCN-OB, Labor and Delivery Nurses need at least 24 months of experience before taking this test.
The exam centers around the issues of C-section procedures
Having attained their RCN-OB certification, Labor and Delivery Nurses can expect to earn a higher salary than their colleagues with no certification.
Neonatal Resurrection Certification
The Neonatal Resurrection certificate comes highly recommended for any professional working in the delivery room.
You'll need to take a program that emphasizes resuscitating neonates and strengthening teamwork and collaboration to get this certification.
Basic Life Support Certification (BLS)
It is one of the requirements for Labor and Delivery Nurses signed with the American Heart Association.
The certification is designed to ensure the safety of the laboring mother and the newborn infant.
Hence, the course teaches you to perform CPR in every age group.
How long does it take to become a Labor and Delivery Nurse?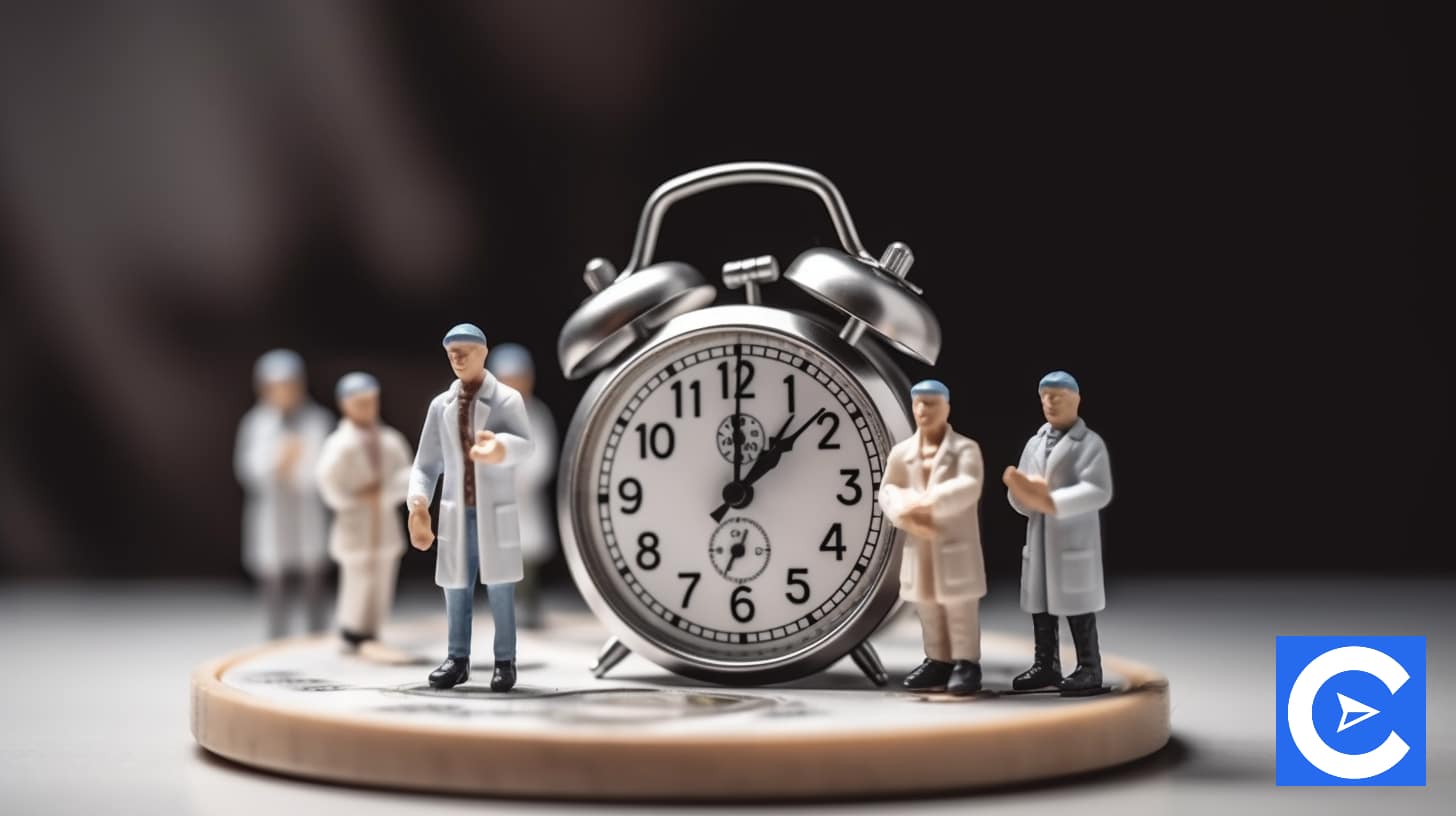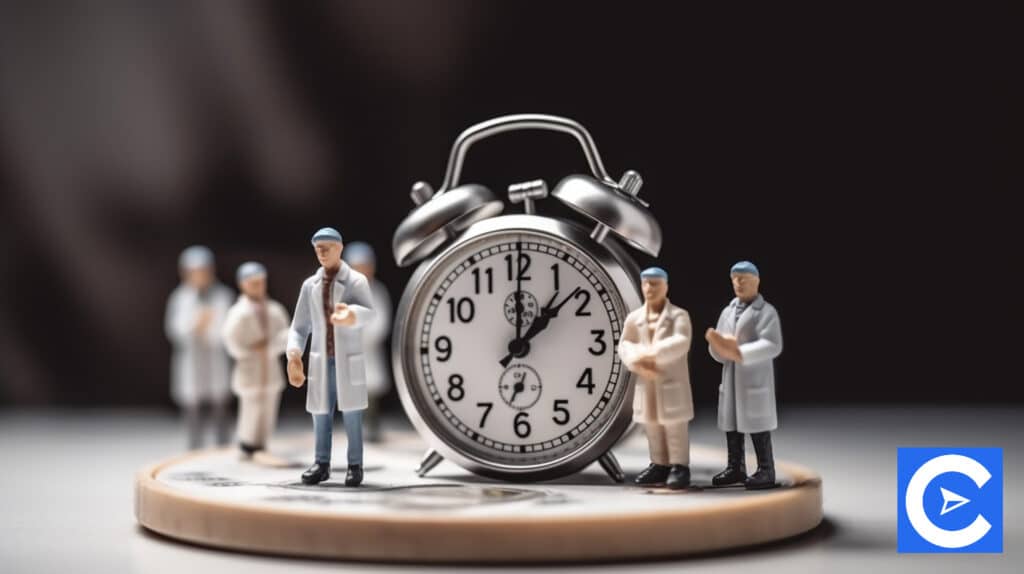 A BSN usually takes three to four years to finish for most Labor and Delivery Nurses, depending on which path they pursue.
Many people, however, go on to get master's (MSN) and doctoral degrees, which can take another two to four years.
Conclusion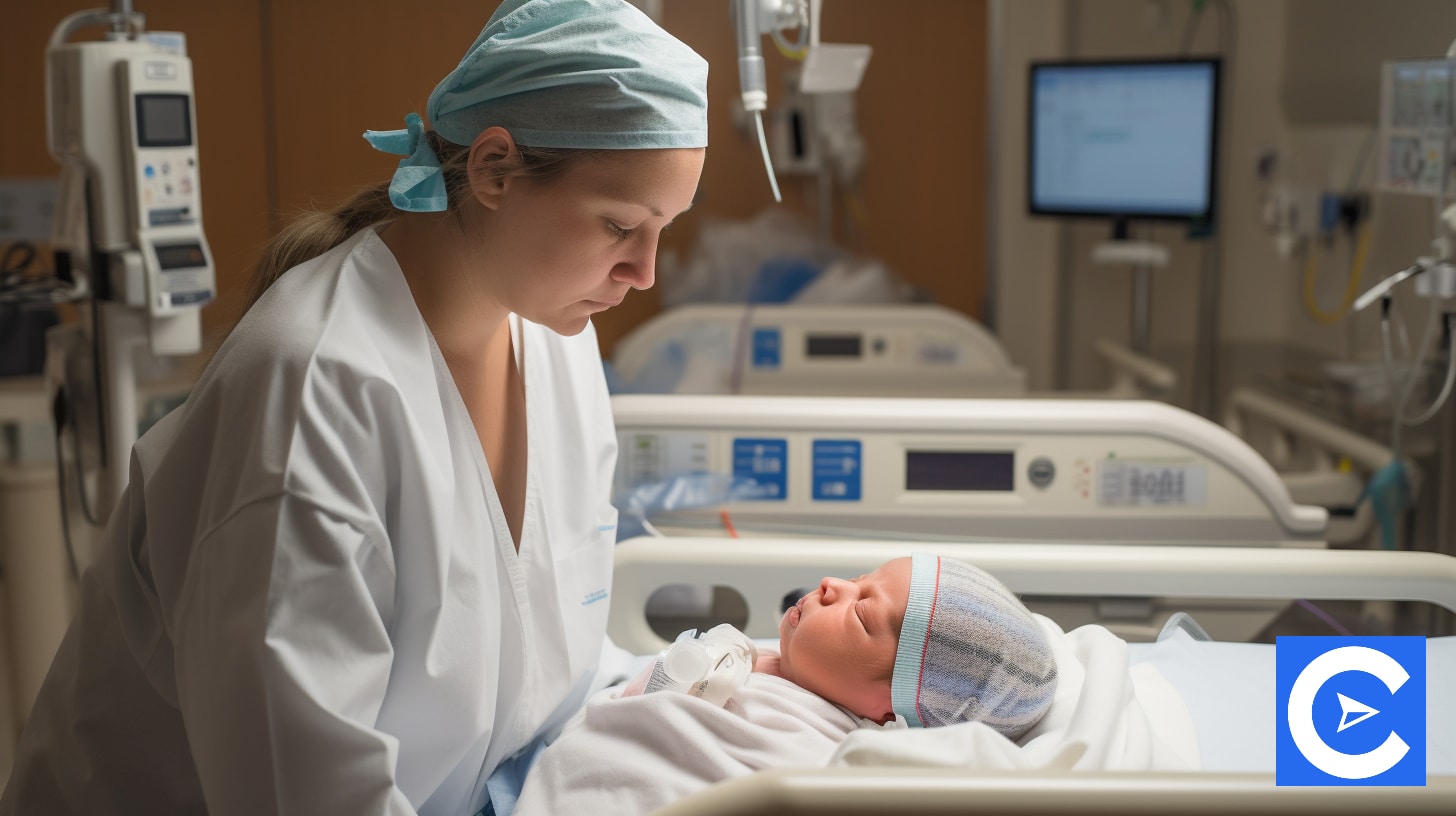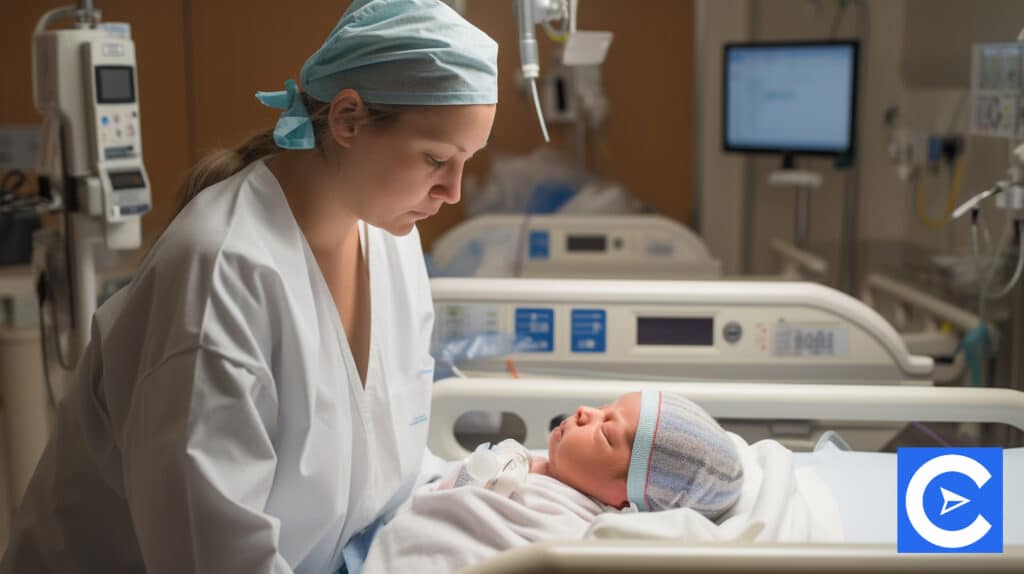 There are numerous reasons to pursue a Labor and Delivery Nurse career.
You're confident labor and delivery is the place for you, from witnessing the joy of a new life to being a vital source of support for a new, soon-to-be-mom.
The more challenging element is persuading a prospective employer.
Studying some time to think about why you're so interested in the job and how you got there will help you stay motivated when taking difficult classes like chemistry and anatomy and answer interview questions.
The more you think about and talk about your passion, the more natural it will feel to bring it up in an interview, which could help you land the job.
Armed with this information, you now have the know-how on what is required to become an L&d Nurse.
The world is ready for the taking.
FAQs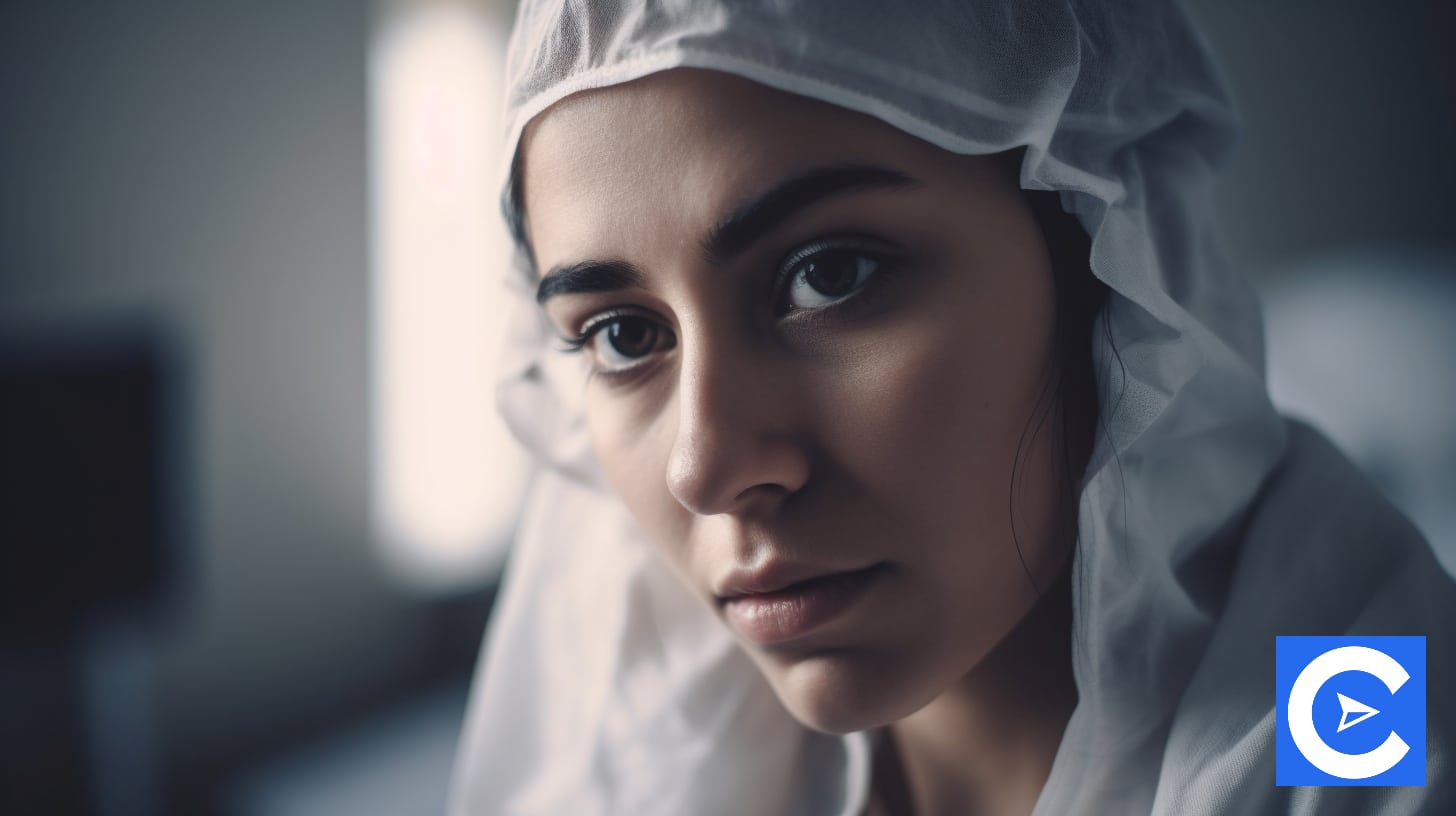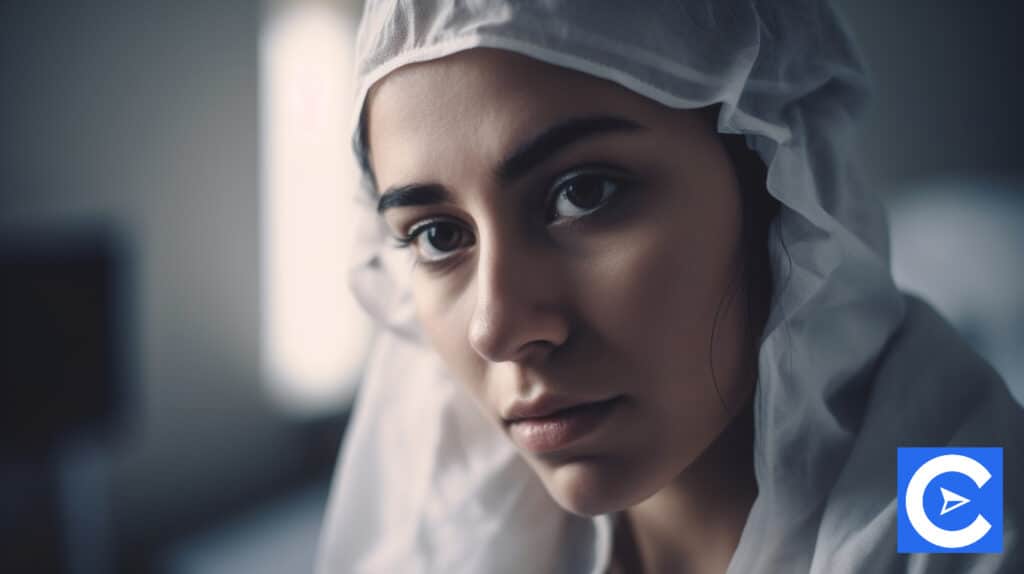 What is it like being a Labor and Delivery Nurse?
Every day, the job you do impacts your laboring patients and their families. You assist in the birth of new infants, bringing them into the world of friends and family. You'll be proud of the work you've accomplished. You should be proud to work as a Labor and Delivery Nurse.
What do you need to become a Labor and Delivery Nurse?
An associate's degree (ADN) or a Bachelor of Science in Nursing (BSN) is required to work as a Labor and Delivery Nurse. It is also essential to obtain a license. Passing the RNC-OB test is one way to do so. In the subject of nursing, there are numerous specializations.
Is it hard to get into labor and delivery nursing?
Being a Labor and Delivery Nurse is no easy task. The profession requires one to have a lot of patience, skill, and knowledge to take care of new parents during one of the most critical and challenging times in their lives.
How stressful is Labor and Delivery nursing?
L&D nursing is just as demanding and stressful as every nursing specialization. L&D, like any other field (including medicine and surgery), has its own set of obstacles and stressors. However, with the high risk involved, it can be considered even more stressful.
How many years does it take to become an L and D Nurse?
The program length is four years. Since there are fast-track programs available, you may find some Nurses finishing in three years. If you want to pursue higher education, in the form of a master's degree, you can add at least two more years to that timeline.
What is the career outlook for jobs in labor and delivery?
Per the US Bureau of Labor Statistics (BLS), the 2018 median pay for a Registered Nurse was $71,730/year. The BLS prospects the demand for Nurses to grow by 12% (through 2028). The rate is much faster than the average for all occupations.
Must I have a Bachelor of Science in Nursing to be an L&d Nurse?
No. A Bachelor's Degree (BSN) or an Associate's Degree in Nursing (ADN) are both options for becoming a Labor and Delivery Nurse (BSN). What is essential is a healthcare license. Passing the RNC-OB exam is a requirement for L&D Nurses. In the profession of nursing, there are numerous specializations.
What is the job description of a Labor and Delivery Nurse?
An L&D nurse is in charge of a new mother and the infant. Their description includes communication with the family members, care of an expectant mother before and after delivery, instructing new mothers, monitoring the vital signs of both the mother and child, and performing tests.
What is the average salary of a Labor and Delivery Nurse?
A Labor and Delivery Nurse's salary ranges from $45,000 to $80,000. The type of institution, experience, and education of the Nurse will play a huge role in pay differences. The location also plays a significant factor. Nurses in New York will be paid more than in Kentucky.
References