Hello there, welcome to another exciting read!
In this post, we'll break down Pediatric Nurse and Pediatric Nursing careers and help you understand the need to become a Pediatric Nurse, the skill and educational requirements, Pediatric Nurse duties, and also the impact on your finances as a healthcare professional.
We'll shed light on the following:
What is a Pediatric Nurse?
Types of Pediatric Nurses
What does a Pediatric Nurse Do?
Scope of Practice
Let's get started!
What is a Pediatric Nurse?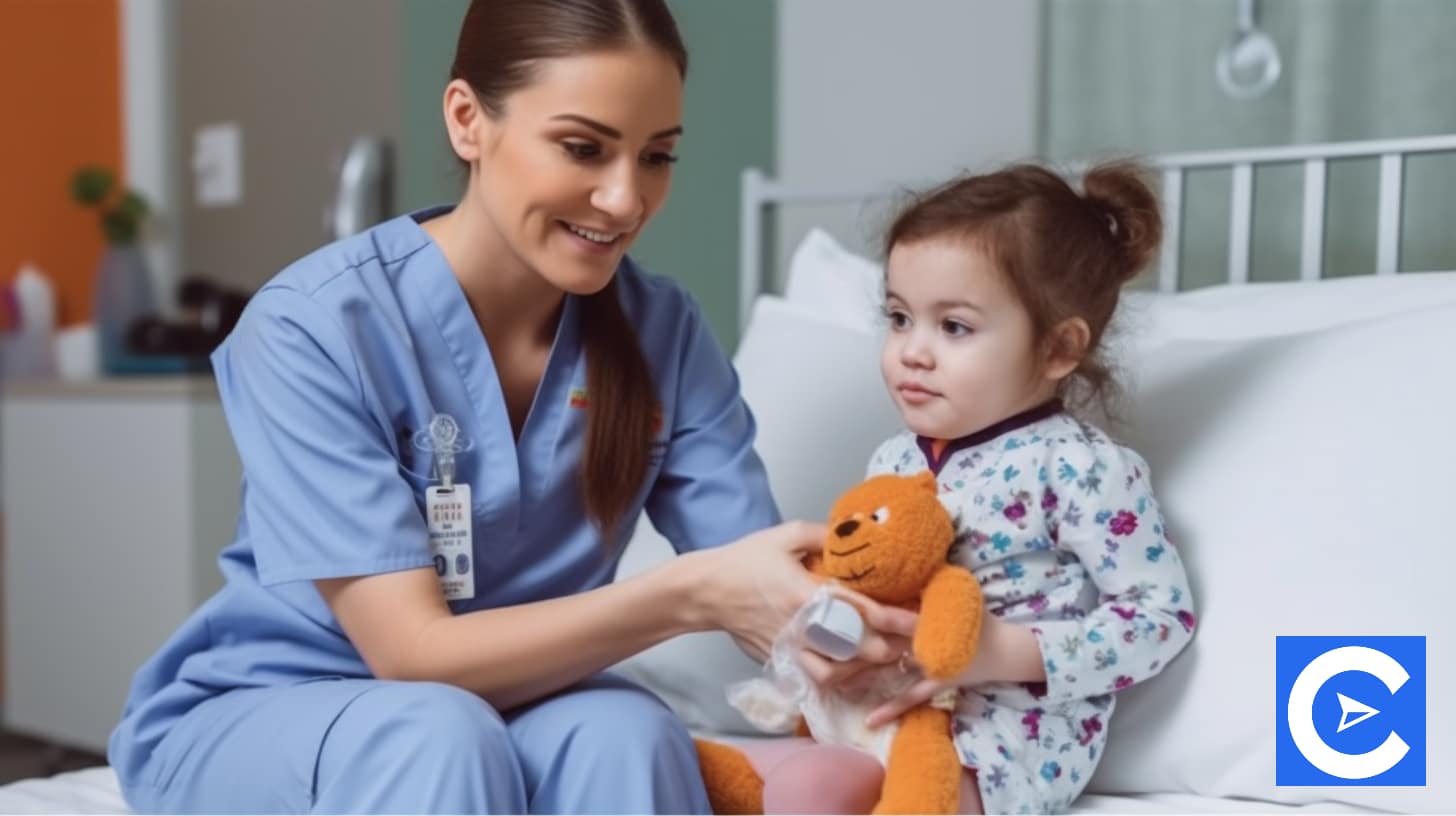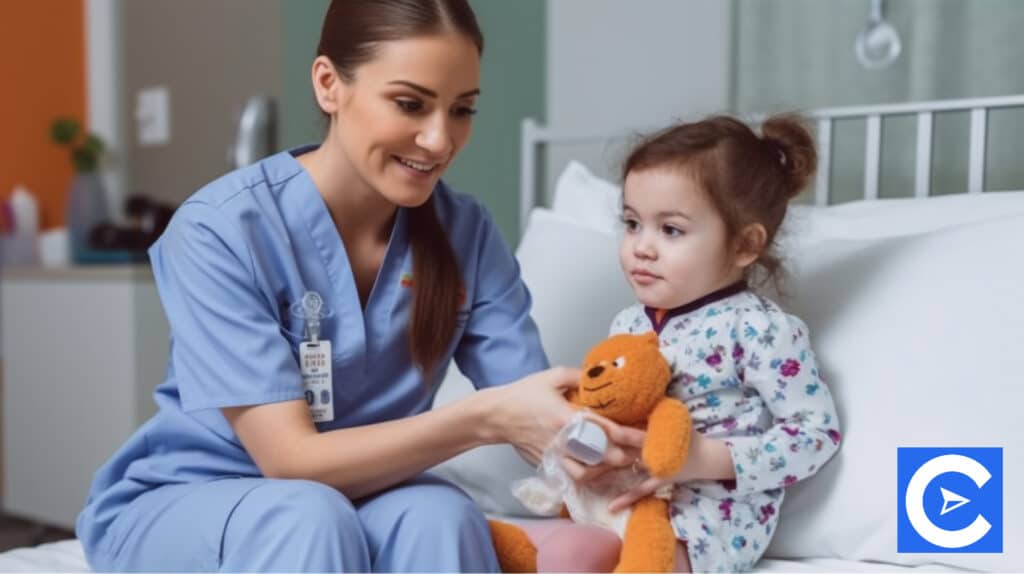 Pediatric Nurses are APRNs (Advanced Practice Registered Nurses) or RNs (Registered Nurses) who choose to specialize in Pediatrics.
This enables them to take on tasks in which they may especially work with toddlers, babies, teens, and tweens.
Pediatric Nursing requires particular expertise to give the best patient care because there are so many difficulties and illnesses that are specific to developing and growing bodies.
Pediatric RNs may work in the pediatric department of a hospital, for instance.
To practice in this job, they must have at least a Bachelor's degree in Nursing (BSN), an Associate's Degree in Nursing (ADN), or a master's degree in nursing (MSN) and be Registered Nurses.
There are also Pediatric Nurse Practitioners (PNPs) that conduct extra duties including developmental testing, vaccine administration, and medicine administration.
They usually have postgraduate degrees in nursing programs and are expected to pass additional exams (NCLEX-RN) before they may practice.
Being a Pediatric Nurse requires you to understand the limitations and sensitivities of the age of the kid you're caring for.
You must be an excellent communicator with a soothing bedside style who can educate and inform concerned parents.
Helping children grow up strong and big is at the heart of what Pediatric Nurses do every day, making it a vital profession for a healthy population.
Types of Pediatric Nurses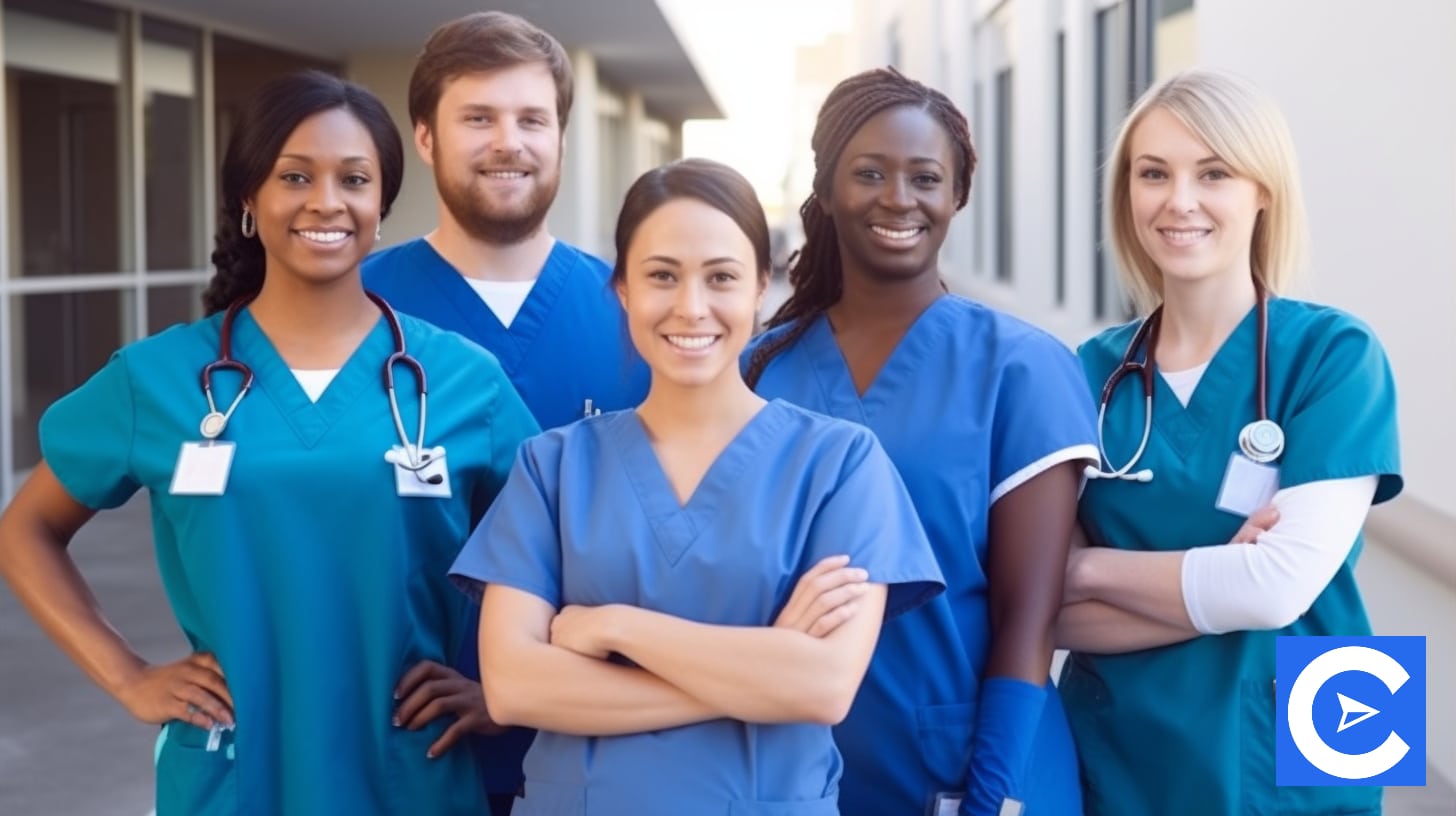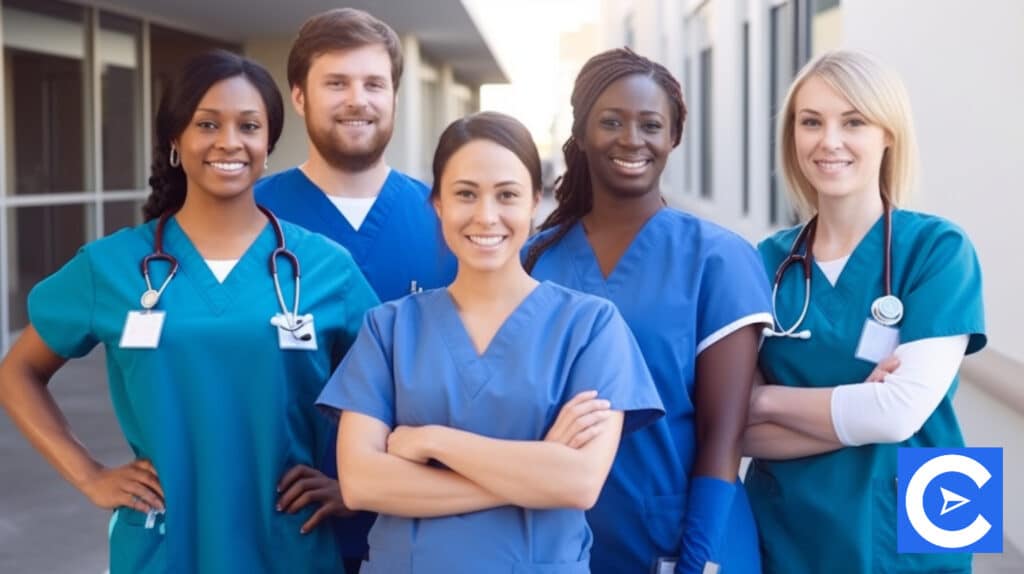 There are several types of Pediatric Nurses.
Let's look at the different types of Pediatric Nursing specializations:
Neonatal Nursing
Neonatal Nurses care and offer home care services to newborn infants who are born prematurely or have health issues such as infections, heart deformities, or birth defects.
A Neonatal Nurse will most likely work in a Neonatal Intensive Care Unit (NICU).
A Neonatal Nurse's key responsibilities include:
Monitoring newborns' vital signs In the NICU
Working with premature babies and their families who are struggling to transition to life outside of their mother's womb
Providing information to parents about their child's progress
Ensuring that all baby-related equipment is in good functioning order
Direct Nursing Care (Pediatric Registered Nurse)
In hospitals and doctor's offices, a Pediatric Registered Nurse primarily works with children.
They do standard examinations on children of all ages.
A Pediatric Registered Nurse's primary responsibility is to provide any necessary care in accordance with the patient's nursing care plan.
A Pediatric Registered Nurse's key responsibilities include:
Keeping track of vital signs
Being available to interact with parents when necessary
Assisting parents and families in dealing with the stress of a child's illness
Providing children with routine medical examinations
Immunizations and developmental screenings
Taking care of disorders such as chickenpox
Palliative Pediatric Nursing
Palliative Pediatric Nurses provide care for terminally ill children to alleviate their pain and offer the highest quality of care possible while they are alive, grieving with their families, or dying.
Palliative Pediatric Nurses have received extensive training in death conversations so that they can explain a child's situation to his or her family compassionately and efficiently.
A Palliative Pediatric Nurse's key responsibilities include:
Ensuring that parents are informed about their child's condition
Collaborating with other healthcare providers to coordinate care
Being there in the clinic or at the sick child's bedside to identify any treatment that is required
Providing information to the family so that they can make educated decisions
Assisting with medical equipment that is required
Developmental Disability Nurse
Developmental Disability Nurses are trained to care for children who have a variety of developmental and mental disorders that affect their capacity to learn and perform fundamental daily activities. 
Children with developmental disorders such as autism, Down syndrome, Asperger's syndrome, and Rett syndrome are served by these nurses.
A Developmental Disability Nurse's key responsibilities include:
Assisting with feeding and personal hygiene
Supporting and educating parents about their child's developmental handicap
Language and communication skills development for children
Educating children and their parents about the importance of having the proper medical equipment
Assisting in achieving self-sufficiency in mobility
What Does a Pediatric Nurse Do?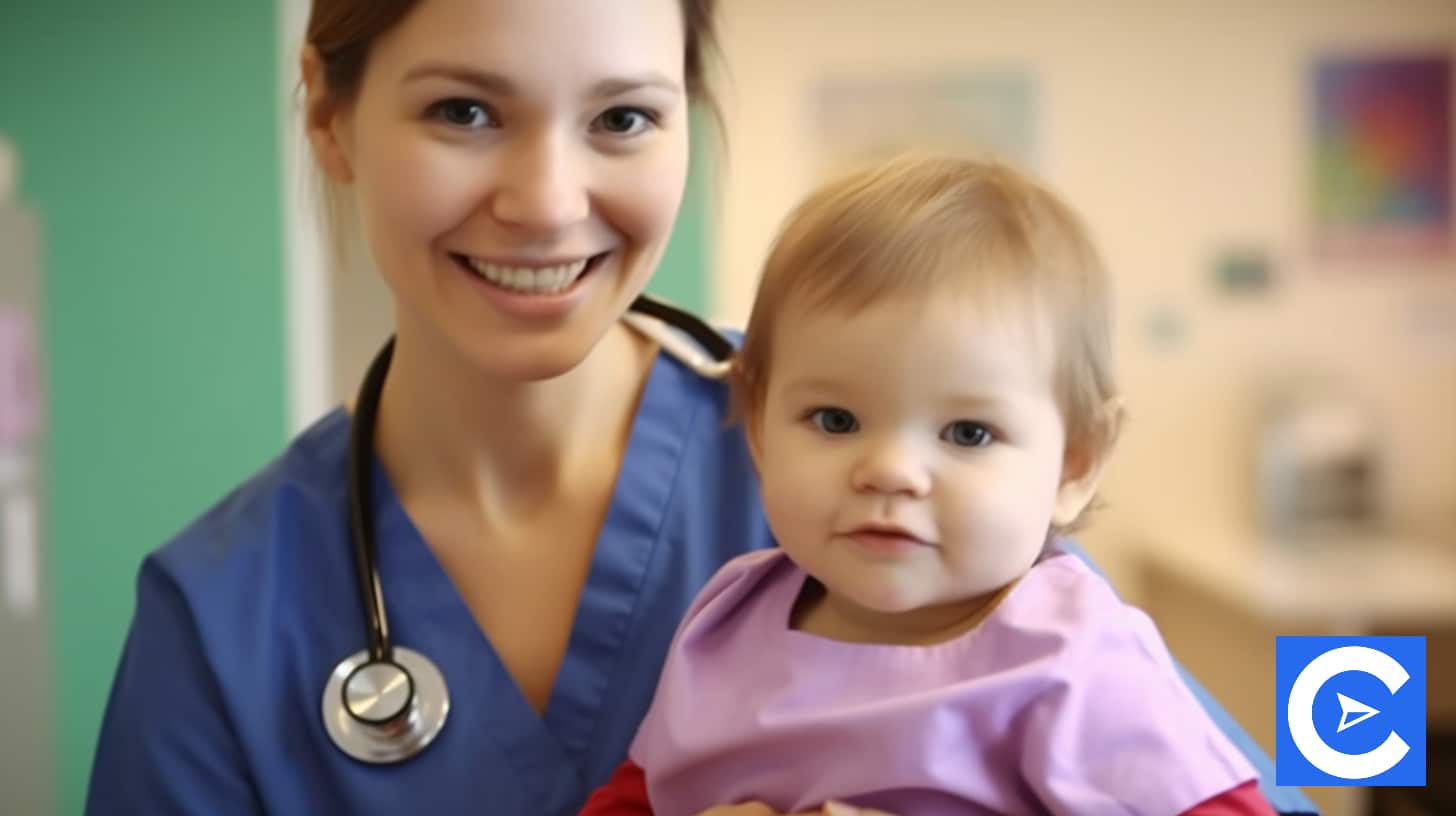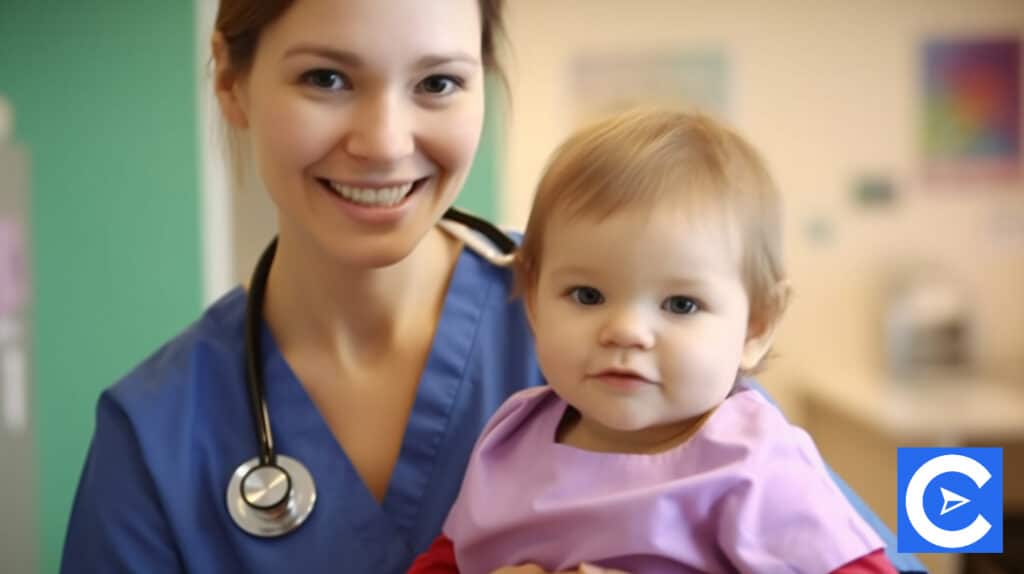 Every nursing career or position has its own set of job descriptions, but one thing that all Pediatric Nurse jobs have in common is their involvement with children.
Pediatric patients, ranging in age from newborn to adolescence, have very different needs and frames of reference than adults.
So, while Pediatric Nurses will need the same nursing skills as Adult Nurses, they will also benefit from a background in subjects ranging from cartoon characters and fairy tales to video games and current music.
Duties will vary depending on the work environment and they include:
Administering vaccines and required education
Administering therapy and education
Examining the health of patients
Creating patient-centered nursing care plans
Assisting with diagnostic testing and interpreting the results
Assisting in the coordination of follow-up medical care
Monitoring vital signs
Observing behaviors and keeping track of them
Performing physical examinations
Keeping track of medical history and symptoms
Taking blood and urine samples
Teaching patients and their families how to deal with diseases and injuries
While Pediatric Nurses working in a doctor's office will see patients and families that are very different from those working in a pediatric oncology center or a PICU (pediatric intensive care unit).
All Pediatric Nurses will need to be able to listen and observe both nonverbal and verbal cues; to understand the unique needs and healing powers of children.
And to understand that, while their patients are children, they will also need to extend their care to their families.
Scope of Practice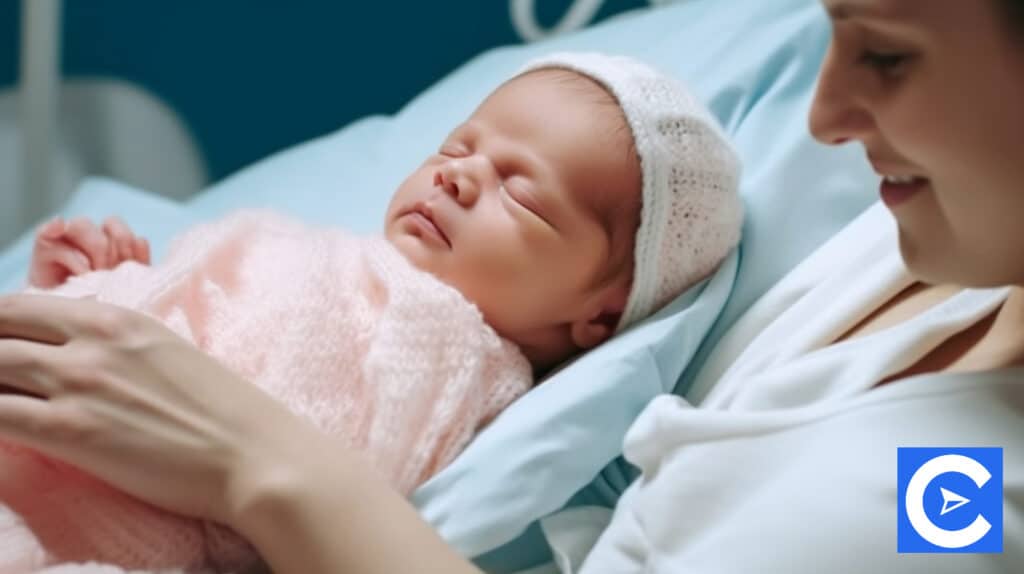 Pediatric Nurse Practitioners have advanced knowledge and practical abilities in the field of child health care, allowing them to deliver a wide range of services to children from birth through young adulthood.
These services are centered on disease and disability prevention, health promotion, and health restoration.
The PNP works as an interdependent part of the health care team in a number of settings, collaborating with other health professionals to offer health care to children.
NAPNAP (National Association of Pediatric Nurse Practitioners) increased the scope of practice of the PNP in 2004 to include the provision of care to chronic, acute, and critically ill children, as well as developing a certification exam.
Pediatric Nurse Skill Requirements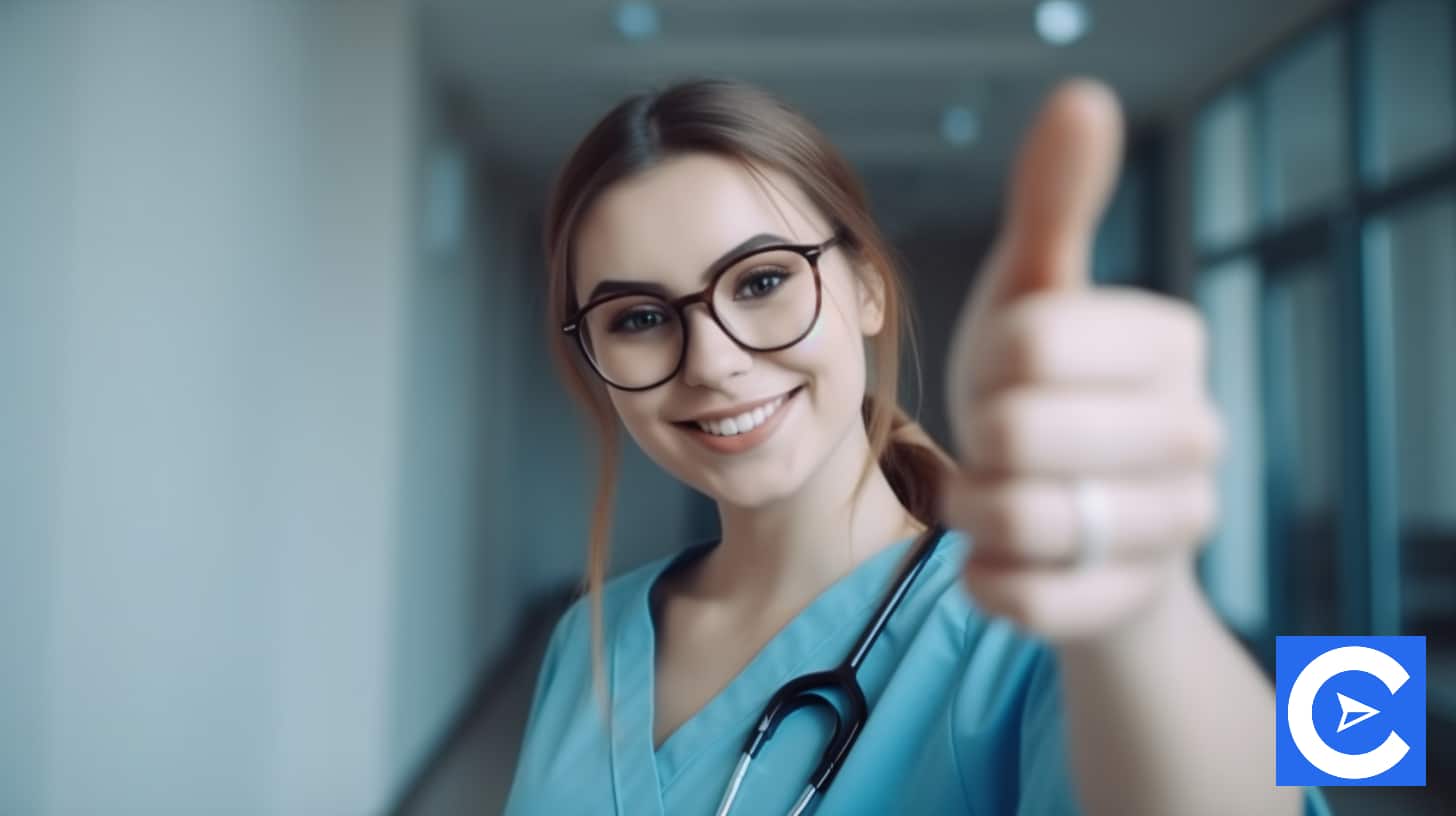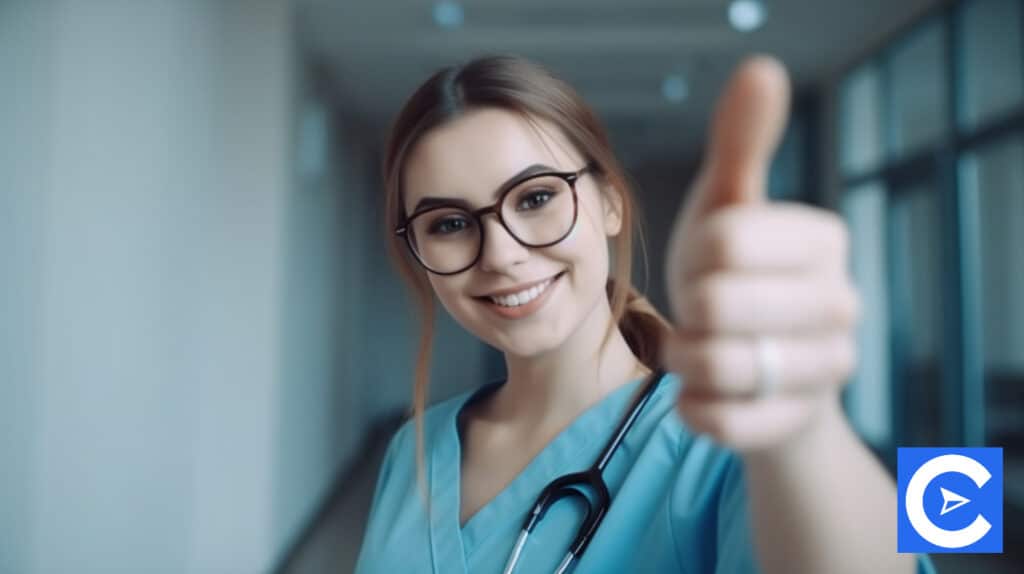 Pediatric Nurses must possess a diverse set of abilities, including the ability to stay calm under pressure and communicate well with both children and adults.
Additionally, personal attributes that will enable nurses working with this specific patient population to engage with their patients and provide them with the high level of relatability, compassion, and understanding that they require are beneficial.
Excellent Pediatric Nurses are empathic, sensitive, accountable, and emotionally stable.
Pediatric Nurse Education Requirements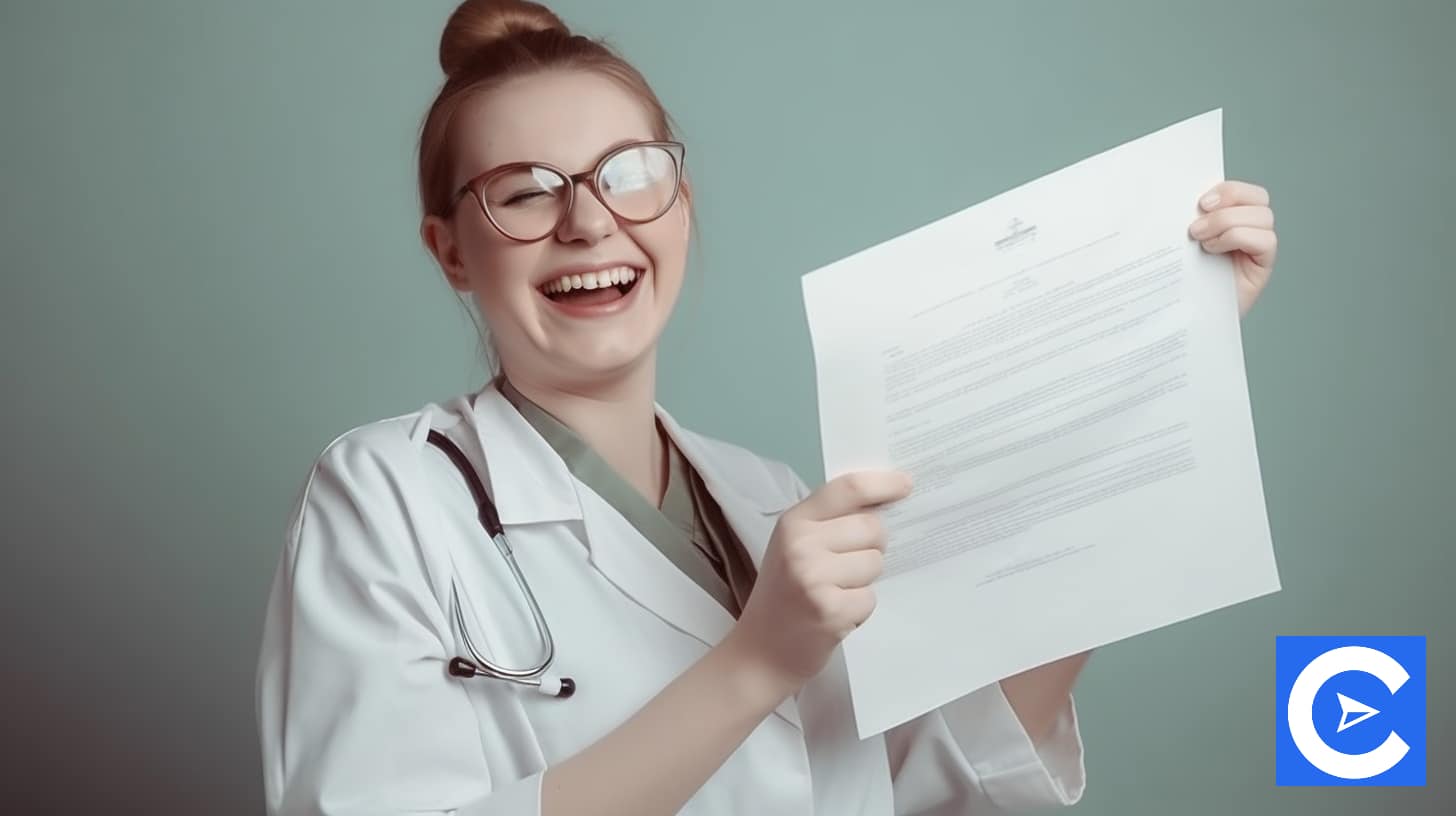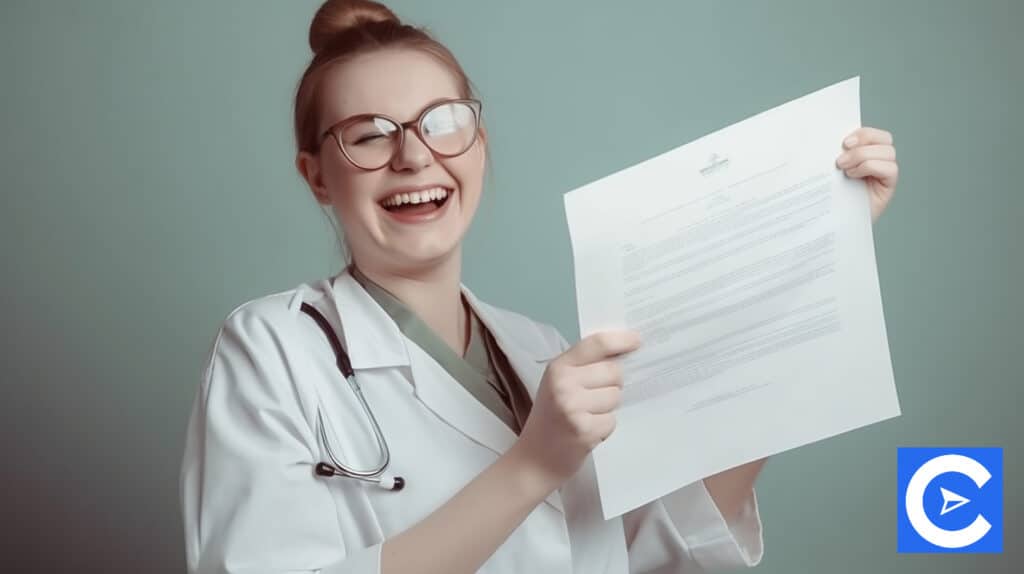 Becoming a Pediatric Nurse requires a great deal of passion and devotion, and there are numerous steps that must be taken in order to give this specialized care:
Step 1: Earn a Bachelor of Science in Nursing degree; completion of this full-time four-year program qualifies a person as a Registered Nurse (RN).
Step 2: Look for an internship where RNs can work with a Pediatric Nurse Practitioner or a doctor.
This internship will last roughly 3 months and will include both classroom instruction and practical training.
Step 3: Apply for employment in Pediatric Nursing.
Pediatric Nurse positions are in high demand, therefore it's likely that an individual will be able to find one in a short period of time.
Step 4: Apply for the Pediatric Nursing Accreditation Board's Certified Pediatric Nurse (CPN) certification (PNCB).
An individual can apply for this certification after accumulating over 1,800 hours of work experience as a pediatric nurse over a 2-year period.
Although the CPN certificate and licensure are entirely voluntary, it significantly improves a nurse's career mobility, employability, and compensation.
Additional certification and practical training may be required if a person wishes to further specialize in a certain sort of pediatric nursing.
Qualities of Pediatric Nurse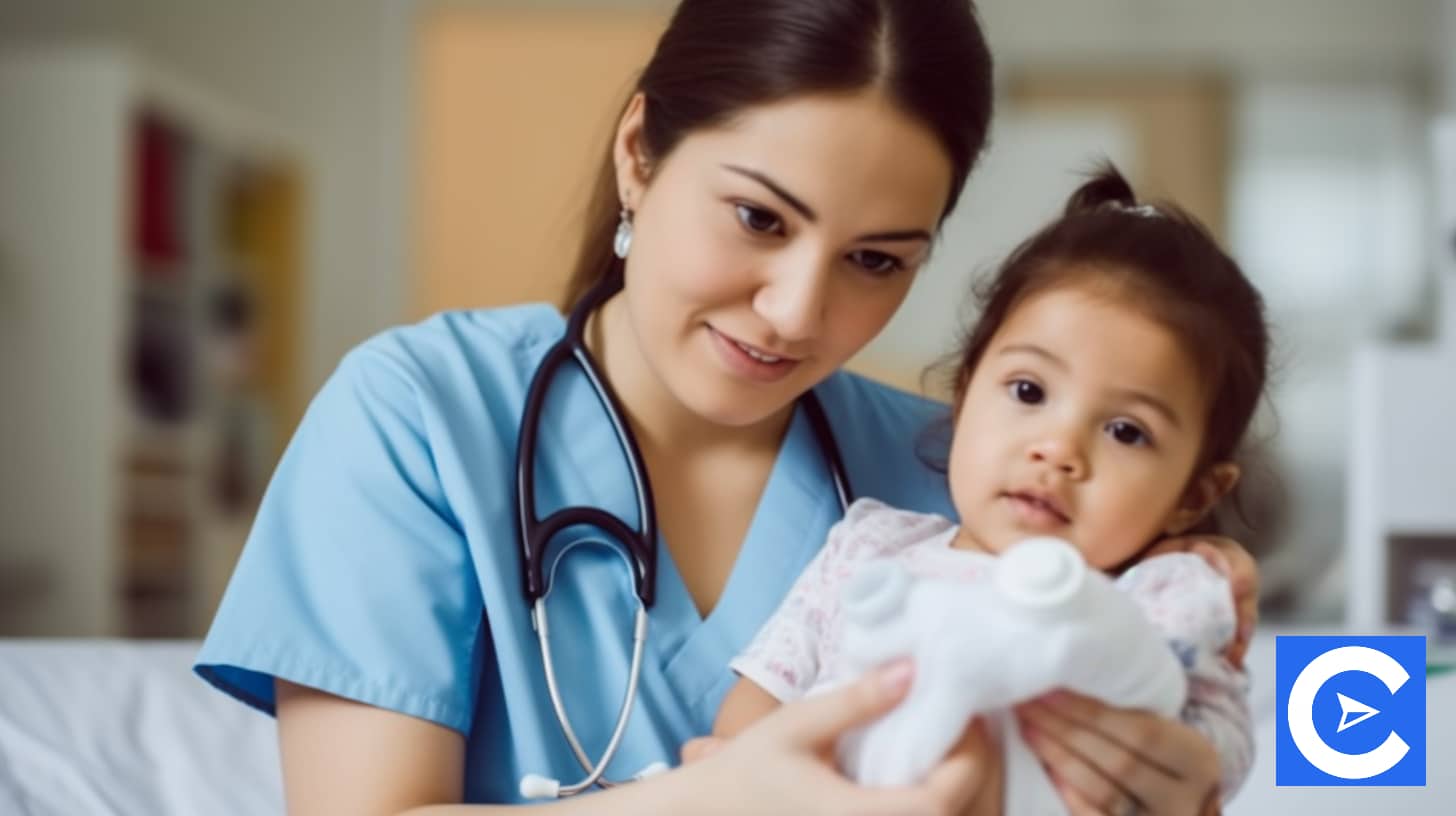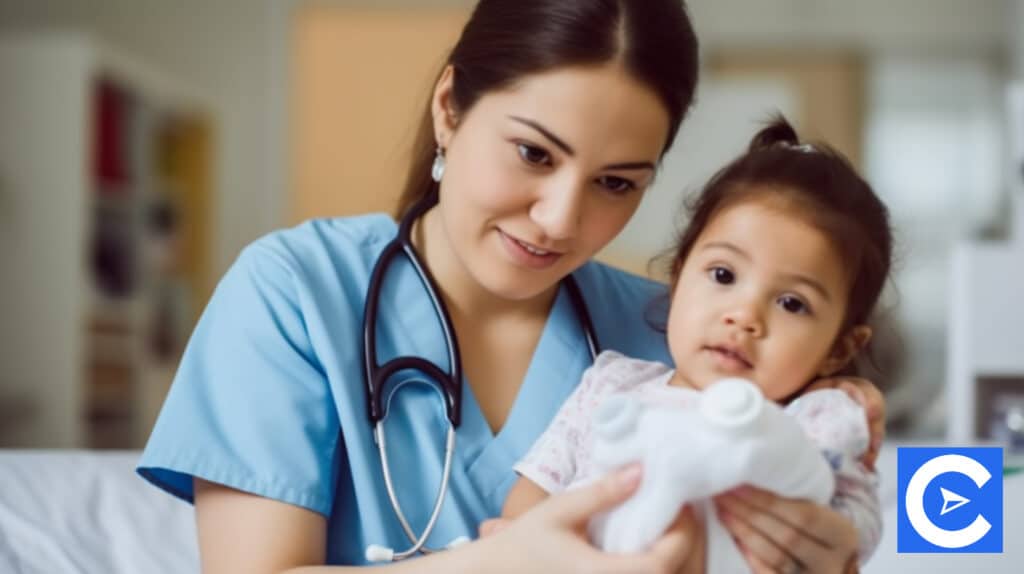 Here are some qualities needed to be a successful Pediatric Nurse Practitioner:
A Sane Mind
Parental chatter and doctors yelling orders interrupt the Pediatric Nurse on occasion.
It's noisy in the kids' hospital.
Concern for pediatric patients can quickly spread during a crisis.
Thus, the nurse's attitude matters.
In an emergency, a Pediatric Nurse must remain cool and reassure the child and family.
Positivity
Worry spreads like a virus.
As with adults, it is possible that psychological stress slows wound healing in children.
Nurses who are happy (even in difficult situations) may assist patients.
A calm, serene, and joyful Pediatric Nurse can greatly aid patient communication.
Playing with and Befriending kids
Child-loving Pediatric Nurses need a natural affinity with their young patients to keep them quiet and entertained.
Even sick children can benefit from a little humor from Pediatric Nurses.
Toddlers can relax with distractions and play.
Being confined to a bed and dependent on machinery isn't fun.
Making friends or doing other things reminds them that life is more than medications and oxygen treatments.
Every day is a blast.
One of the best nursing qualities a pediatric nurse may have is a sense of humor.
Keep it fun while maintaining a healthy balance of treatment and enjoyment.
Carefulness
Healthcare is a precise field.
Even a minor dose error can have a major impact on children.
Studies link nurses' attention to treatment quality.
Paying attention to patients' needs and preferences can help build genuine relationships.
Paying attention increases patient outcomes and employee morale.
Great Mind-set
Nurses working with children must be strong critical thinkers.
A worried or distracted kid may not express their symptoms well.
Despite the challenges, a Pediatric Nurse must gather data, especially from family.
Getting family information during assessment takes expertise and intelligence.
Critical nursing skills come into play here.
Finding the nuggets of information that could lead to a diagnosis or better care requires calmness, patience, and critical thinking.
Patience
If things don't go as planned, the nurse can lose her calm.
Many factors contribute to this, such as children's lack of emotional expression, parents' fatigue, and doctors' lack of teamwork.
In a professional setting, putting together all the hints patients drop takes practice, especially when those patients are children.
Pediatric patients are often more readily shocked or distracted by their surroundings, making simple answers more difficult.
Stress management may help Pediatric Nurses keep their cool.
Empathy
A Pediatric Nurse must be kind.
A stoic demeanor is unpleasant on any day.
Empathy for children and their families will make them more comfortable with the nurse and their condition.
Endurance
Nursing work is difficult.
Working 12-hour days is typical, but never easy.
All of the foregoing put Pediatric Nurses under increased stress.
In a world of worn feet and exhausted parents, mental and physical strength helps.
Escapism is more common.
Pediatric Nurses must take care of themselves mentally and physically to best care for their patients.
Pediatric Nurse Salary and Job Outlook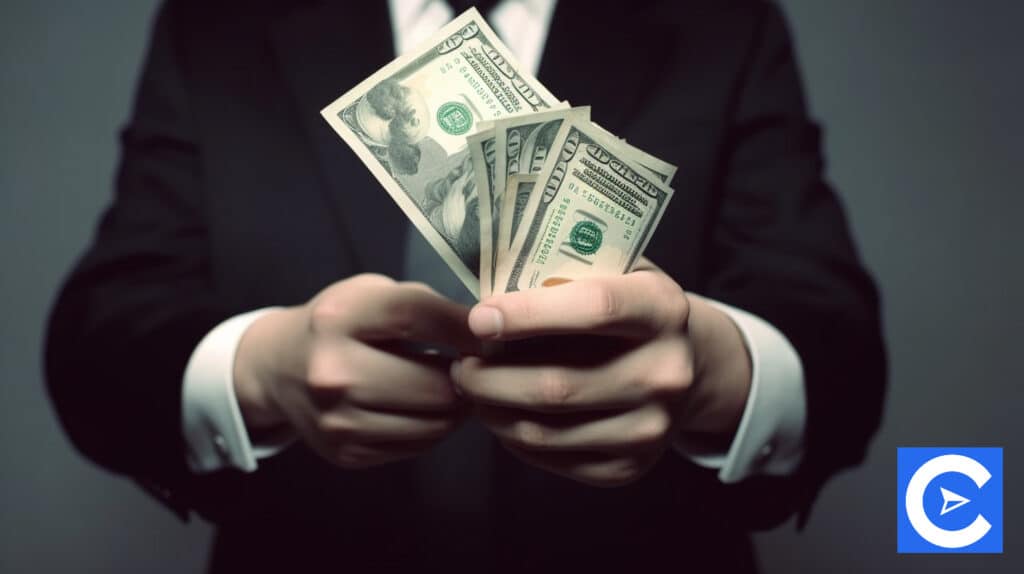 According to the BLS (Bureau of Labor Statistics), the median annual compensation for RNs was $75,400, or $36.25 per hour.
However, the average Pediatric Nurse salary in the United States is $74,200.
Keep in mind that a nurse's salary might vary significantly based on experience and the organization.
A School Nurse in a tiny private school, for instance, is likely to make far less than a Pediatric Nurse at a prestigious children's hospital.
Because of the looming nursing shortage and the aging population, nursing will be in high demand.
RN positions are expected to rise at a rate of 7-9% from 2020 through 2030, which is faster than most occupations.
Adding a specialization, such as pediatric nursing, will almost certainly increase job security.
Pediatric or Children's Nurses are also in great demand by certain types of employers.
Working in a children's hospital, for instance, is a perfect fit for Pediatric Nurses.
You can see why pediatric nursing may be a very satisfying career when you consider that Texas Children's Hospital in Houston, Boston Children's Health, and Children's Hospital of Philadelphia are all on the list of the top 25 Best Hospitals to Work For 2022.
Specialized talents are also a great approach to standing out as a strong candidate for travel nursing positions.
Pediatric Travel Nurses are able to work in a variety of locations across the country on short-term contracts, which are normally for 2-3 months and sometimes longer.
Gain experience and certifications in a high-demand field such as pediatrics as this can help you stand out.
Conclusion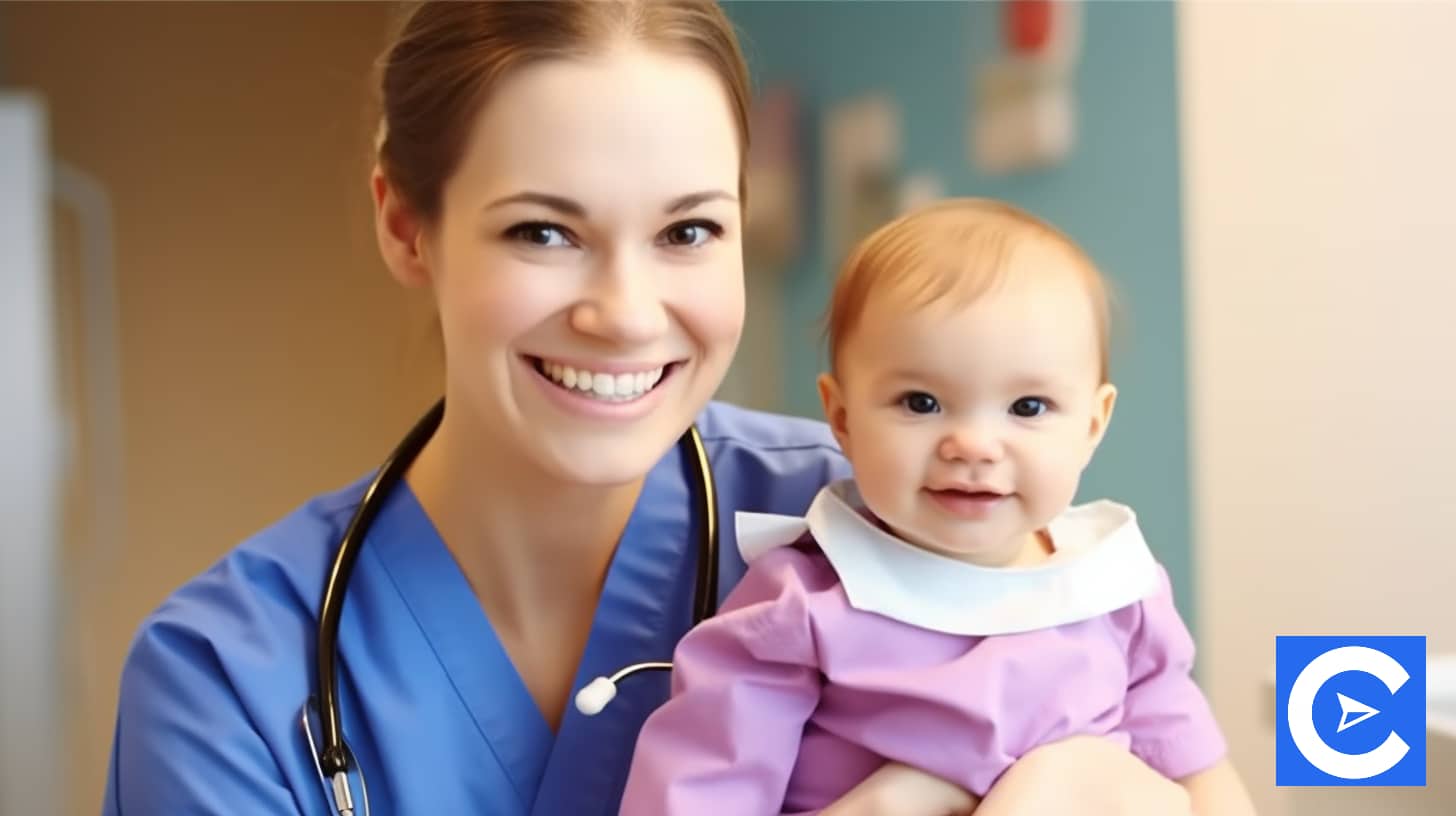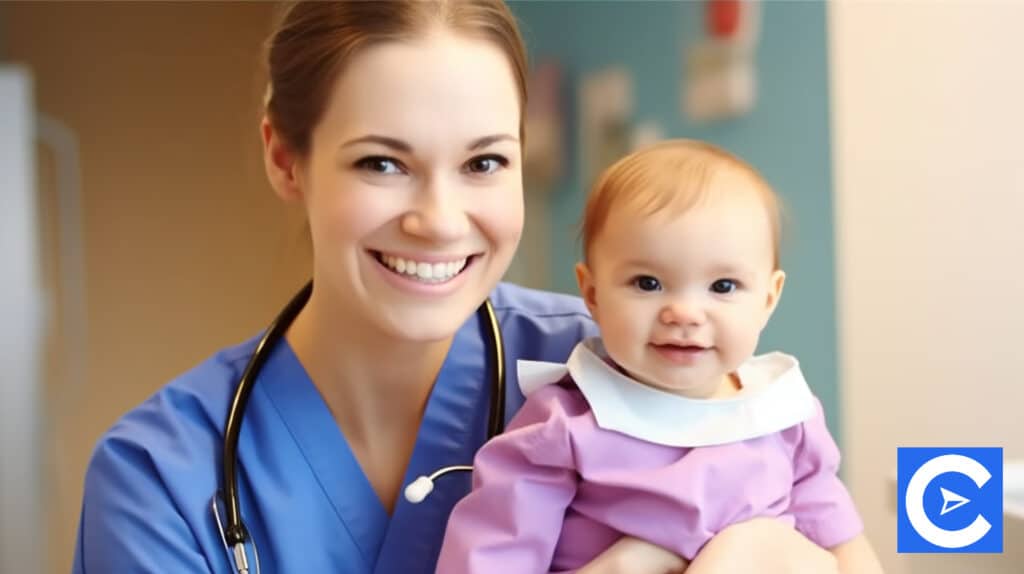 It's reassuring to know that there are healthcare professionals that want to help children and their families through difficult times.
Nursing is a demanding job, but if you have what it takes to succeed, it can be extremely rewarding.
Putting forth the effort, whether these top nursing skills come naturally or need to be developed through time, will only benefit your patients and your profession.
Pediatric nursing offers a wide range of career options, high job satisfaction, and endless learning opportunities.
It can be tough, but it's also gratifying, and it's a terrific career for someone who enjoys working as part of a team.
FAQs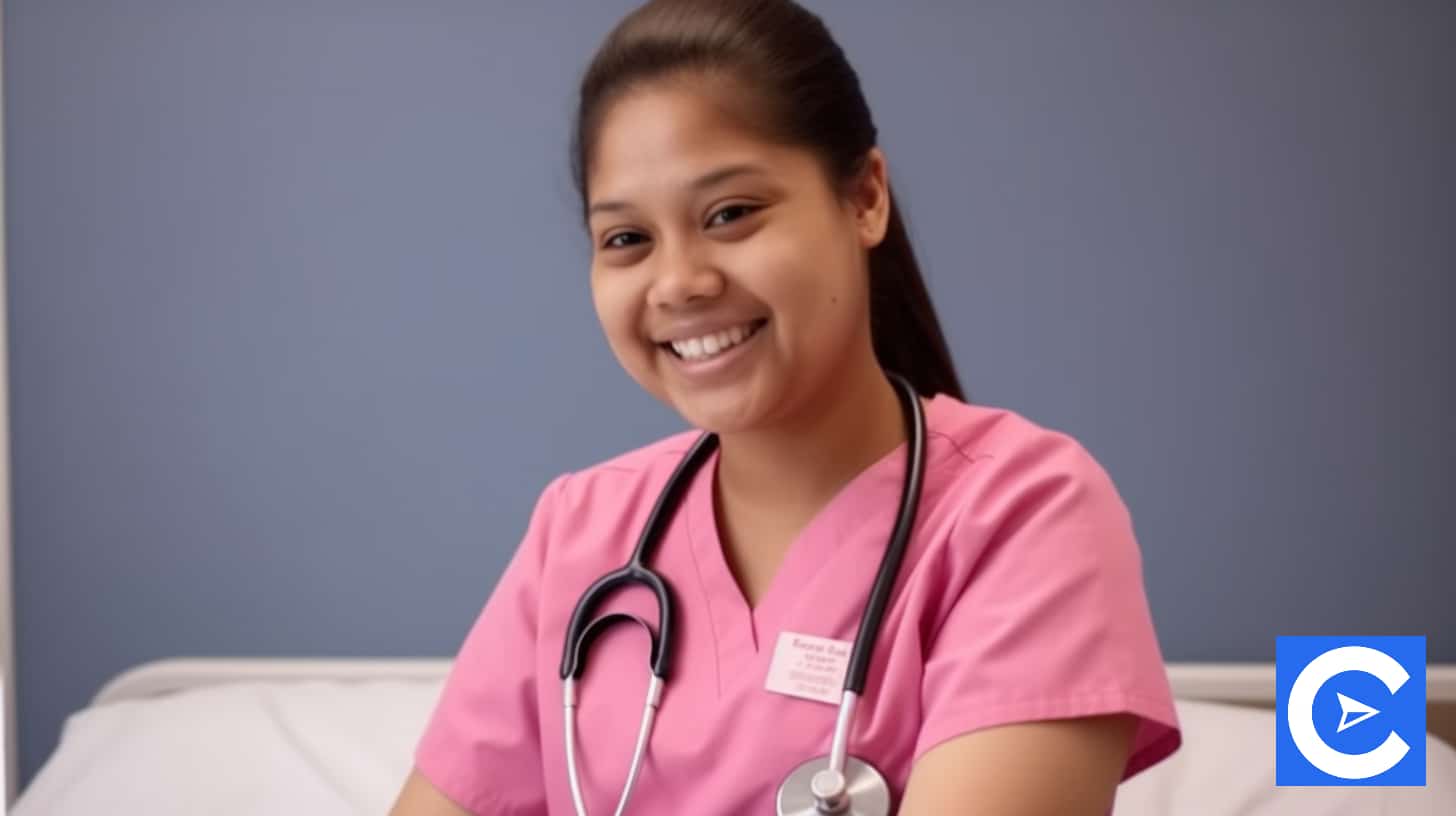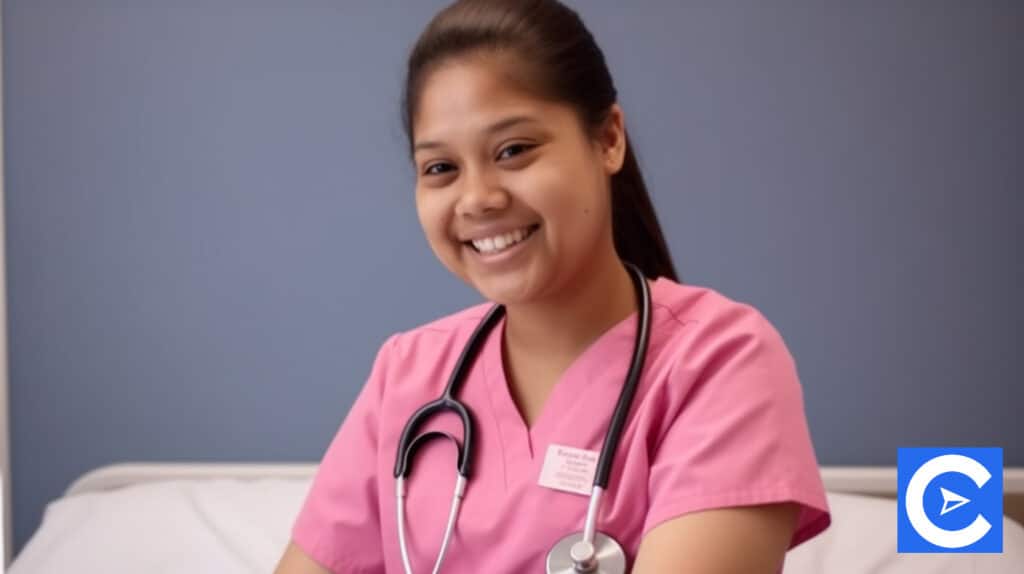 Difference Between a Pediatrician and a Pediatric Nurse?
Patients are cared for under the supervision of a pediatrician who may perform major surgery, provide medications, and arrange diagnostic testing. A Pediatric Nurse offers nursing care to children and adolescents, which may involve the delivery of medication prescribed by a physician.
How Much Does a Pediatric Nurse Make?
A Pediatric Nurse can expect to earn an annual salary ranging from $50,600 to $66,000 on average, with an average salary of $60,500. However, there are a variety of factors that influence a Pediatric Nurse's salary, including certification, years of experience, geographic region, and workplace.
Do Pediatric Nurses Do Surgery?
When caring for kids that require surgical intervention, the Pediatric Surgical Nurse applies the patient and family-focused care approach. This is done in a variety of healthcare settings. They do not, however, perform surgical procedures.
How Much Do Pediatric Nurses Make an Hour?
In the United States, the average salary for a Pediatric Nurse Job is $28.50 an hour.
Is Pediatric Nursing a Good Career?
The American Nurses Association reports that 92% of Pediatric Nurses from the society of Pediatric Nurses are satisfied or extremely satisfied with their jobs, compared to 84% of all Registered Nurses. Nursing provides you with the opportunity to make a difference, a high degree of flexibility, and good job possibilities.
Is Pediatric Nursing Hard?
Because of the age and care, these young children require, Pediatric Nursing is substantially more demanding than other types of nursing careers. These Nurses use their patience and warm personality to make their little patients feel less scared. Pediatric Nurses may also be called upon to assist severely unwell patients.
What Age Range Do Pediatric Nurses Work with?
Registered Nurses (RNs) or Advanced Practice Registered Nurses (APRNs) who choose to specialize in pediatrics are known as Pediatric Nurses. This permits them to work with toddlers,  babies, teens, and tweens in positions that are tailored to their needs.
What are the Benefits of Being a Pediatric Nurse?
The most crucial benefit to becoming a Pediatric Nurse is to have a natural relationship with children. Many Pediatric Nurses have ingenious strategies for gaining the trust of their young patients. You will also find variety and earn competitive money in addition to giving children a voice in healthcare facilities.
What are the Disadvantages of Being a Pediatric Nurse?
Difficulties in communicating with patients – the ability to communicate is an important part of a nurse's profession. Resistance – patients are occasionally resistant to the therapies and drugs that their doctors have prescribed for them to take. Stress on an emotional level. Interacting with Members of the Family.
What Do Pediatric Nurses Do?
Registered Nurses who specialize in caring for adolescents and children from birth through adolescence are known as Pediatric Nurses. They must have a thorough understanding of child growth and development, as problems and diseases in children are frequently manifested and treated differently than in adults.
What Do Pediatric Nurses Wear?
Scrubs are commonly worn by Pediatric Nurses, as they are by most healthcare and medical professionals. Scrubs are loose-fitting cotton slacks and shirts provided by clinics and hospitals for their employees.
Where Do Pediatric Nurses Work?
Pediatric Nurses function in a variety of locations, including clinics, doctor's offices, surgery centers, hospitals, and other medical centers. Their abilities provide reassurance to children and their parents in acute care departments such as the pediatric critical care unit, pediatric oncology ward, and neonatal unit.
Would I Be a Good Pediatric Nurse?
You will make a great Pediatric Nurse if you are sensitive, empathetic, and respectful. These are crucial attributes that will help you become a wonderful Pediatric Nurse. You'll be in charge of patients with a variety of needs, so you'll need to be well-organized, adaptable, and able to prioritize well.
What is the Meaning of a Pediatric Nurse?
A Pediatric Nurse is a Registered Nurse who has successfully completed a recognized course of study and clinical experience in the nursing care of children, newborns, and young people or adolescents.
References