Hello dear reader, Welcome to this informative guide about Flight Nurse Certification!
In this guide, we will examine what the Flight Nurse certification is, and also state all the acquisition procedures.
After you finish reading this article you will understand what the Flight Nurse certification is all about.
In this article we will cover the following:
Describe the Flight Nurse Certification
List the acquisition process step-by-step, and
Anaswer some of your most important questions
Without much ado, Let's get into it!
Introduction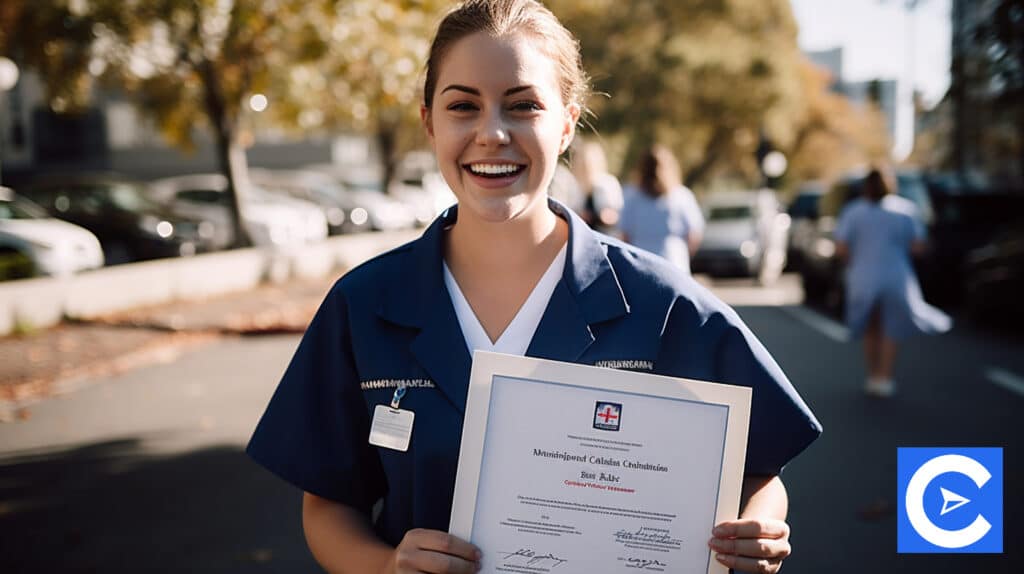 Flight Nurses are specially trained to offer care for critically ill or injured patients during transport and they are usually part of the EMS teams.
Usually, they work with paramedics to ensure that the patient's life is saved before they reach a medical facility.
For that reason, Flight Nurses require certain skills and this is why the Flight Nurse certification exists.
The Flighting Nurse certification is a Nurse specialty that requires the highest levels of responsibility since it requires the treatment of critically ill or seriously injured patients who are not in a hospital setting.
One of the major Flight Nurse qualifications is that you must be a Registered Nurse (which means BSN and licensure) with 3-5 years of experience in a hospital emergency setup like the ICU or ER.
Employers will seek Nurses with Registered Nurse certification who have also undergone a Flight Nurse program.
The certification must be given by the Board of Certification for Emergency Nursing (BCEN).
Flight Nurse Certification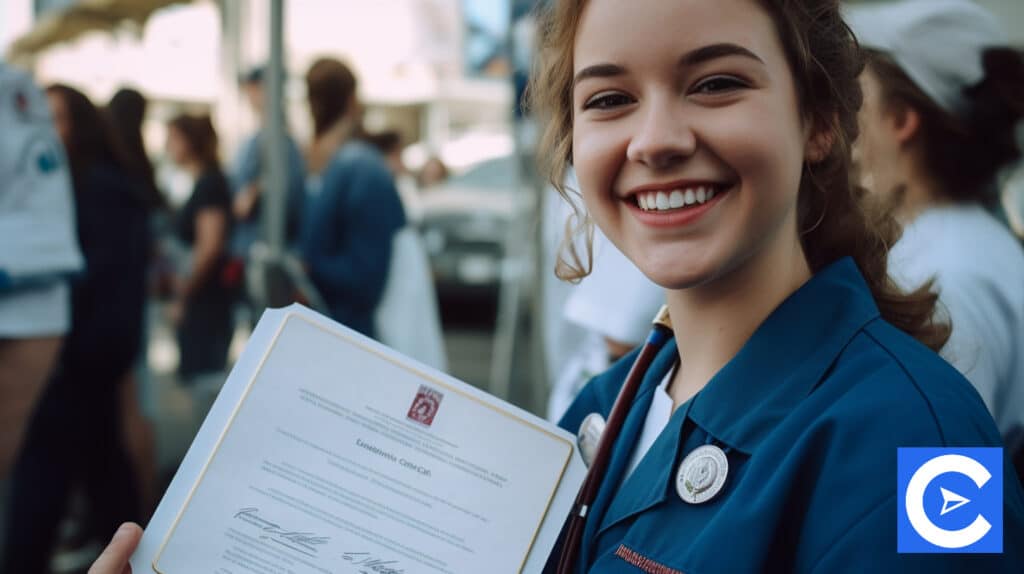 The main emergency certifications that employers will always look for are:
Certified Flight Registered Nurse (CFRN) (Tops the list)
Certified Emergency Nurse (CEN) (Emergency Flight Nurse)
Certified Pediatric Emergency Nurse (only for employers with transit services focusing on special populations such as the neonatal and pediatric )
As a CFRN Nurse, you must also take an advanced trauma care course, and to make yourself even more marketable as a Trauma Flight Nurse, you can also add an obstetrics course to further make yourself attractive to employers.
The Flight Nurse Certification Process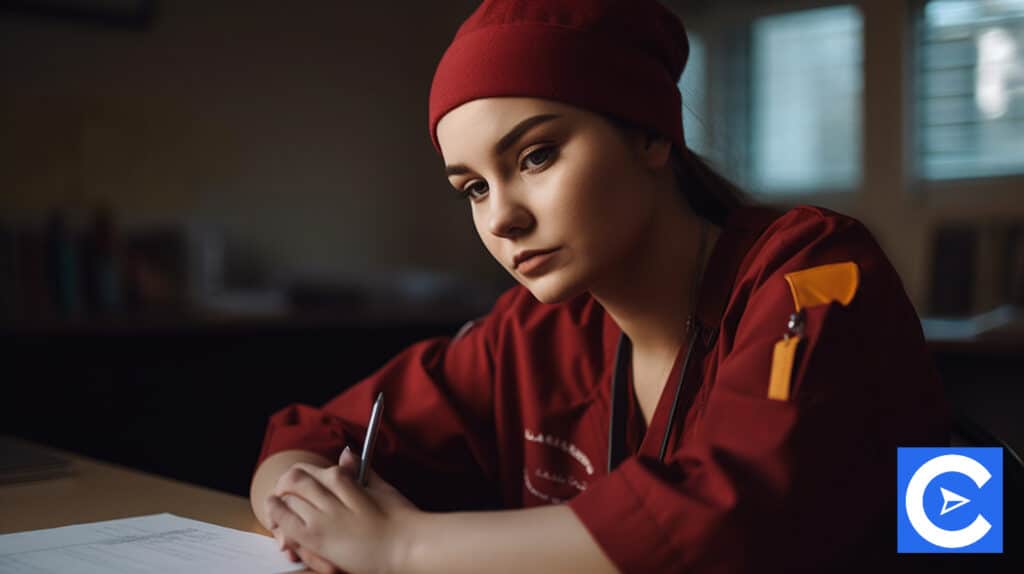 There are steps involved in your journey to becoming that sought-after BCEN-certified emergency nurse or establishing a reputed transport nursing practice.
Here are the steps you will take toward gaining your Flight Nurse Certification once you get to the BCEN site:
Step 1: Profile Setup
You will need a username, password, and other personal details to do this.
If you are a returning exam candidate or a BCEN credential holder, then you can simply sign in to your BCEN account.
There are directions on the logins page too if you happen to have forgotten your password.
Step 2: Confirm Your Eligibility
For you to sit for the exam, you must hold an updated unrestricted license in the U.S, a US territory, Canada, or an equivalent RN license.
Even though it is not a major requirement, you can opt to practice in your area of interest for a period of two years before seeking this certification.
If you happen to be an international candidate with a degree or nursing license outside US or Canada, you will be allowed to sit for the BCEN exam.
There is an International Credential Evaluation service under the BCEN verification services for foreign degrees to ensure that foreign candidates hold degrees that conform to the U.S standards.
Look at the other flight nursing requirements for these certifications and ensure that you meet all of them before enrolling in any Flight Nurse education program.
Step 3: Application Filling
Check the left-hand area of your BCEN account where "My Certifications" is located and you will see the various certification logos.
Choose the Flight Nurse certification and click on it to create a new application then open it and answer all the questions stated there.
Step 4: Application Submission
After completing your application you will need to select the payment option and make the exam fees payment.
Payment can be made through credit card, company check/ Echeck/ACH.
Confirm your payment information by clicking the confirm order option where you will review all your details before the final payment step.
Remember that all applications submitted online via ECheck/ACH or credit card payment are usually processed immediately.
You will then wait for 3 to 4 weeks as BCEN completes your application.
Step 5: Approval
After getting approved BCEN will send you an eligibility email after processing your application and receipt of payment.
The exam eligibility email will have vital information on your 90-day test window, information on exam scheduling with BCEN's test provider, links to the candidate handbook, and very useful information on exam preparation.
You will also learn about the exam cancelation policies and how to go about the process should need be.
Step 6: Exam Scheduling
You have two options for exam delivery mode.
There is the testing center option and the live remote proctoring (LRP) option.
If you are choosing the testing center, choose an exam date and time, and then schedule your exam appointment within the 90-day testing window.
If on the other hand, you are choosing LRP, make sure you have met the requirements stipulated.
After meeting all the LRP requirements choose your date and time to access the exam from your home or office through the live remote proctor.
It is always important to set the date you wish to sit for your exam and ensure you make the scheduling with PSI, BCEN's exam provider.
Step 7: Prepare & Take That Exam
Make sure you dedicate enough time and prepare for this exam by studying.
Commit time every day to prepare for the exam using one of the effective CFRN study materials online.
You can buy the BCEN practice exam, which has exam questions that will give you a great idea of the kind of questions similar in nature to the actual CFRN exam questions.
On the day of the exam make sure you arrive on time at the testing site or log in on time for the LRP.
Arriving 30 minutes before the exam begins is advisable and ensure that you carry the necessary identification.
Make sure you finish the certification exam within the scheduled time and answer all the CFRN questions.
Conclusion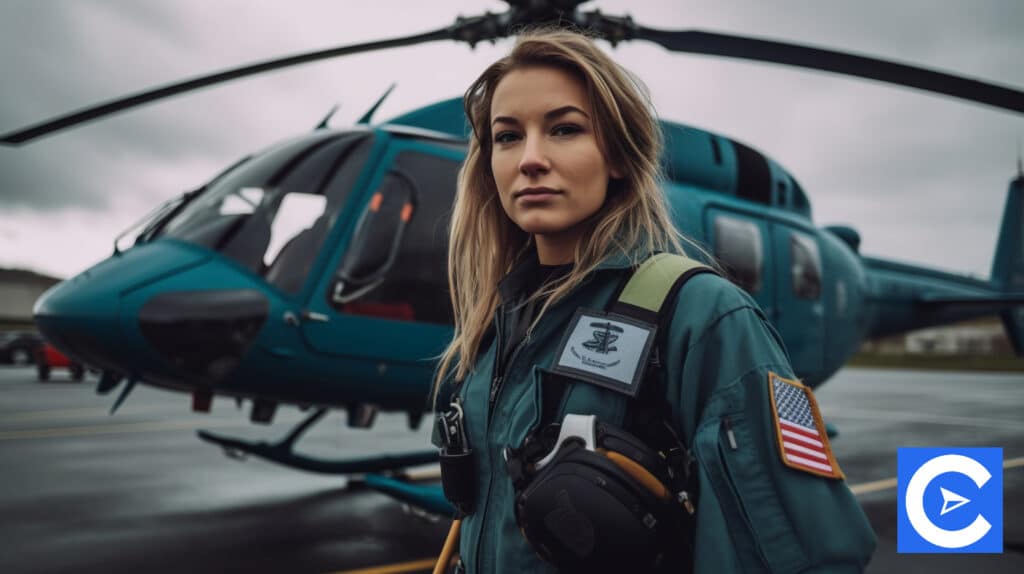 We have looked at all the steps required to earn the certification.
After you pass the exam, you will gain the certification and will be eligible to work for companies requiring RNs with this specialty.
Some companies might require you to undergo Flight Nurse training after you have earned your Flight Nurse certification, you must be well equipped for actual medical emergencies.
FAQs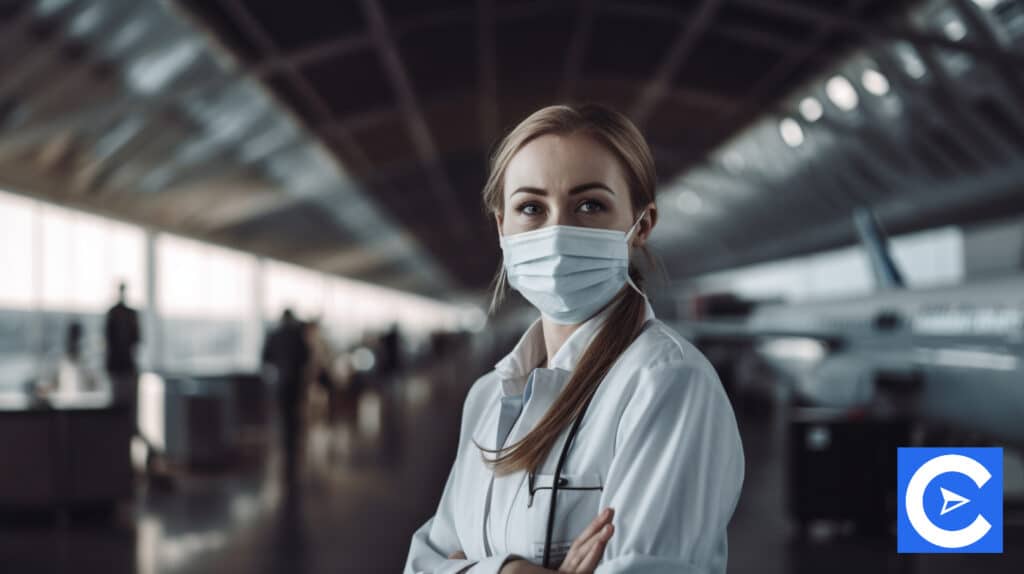 What certifications do you need to be a Flight Nurse?
To be a Flight Nurse, you must have undergone RN certification from an accredited program, pass the NCLEX-RN, and possess a BSN degree. You might need to take other certifications such as Certified Emergency Nurse, Critical Care Nurse, and Pediatric Emergency Nurse.
What Are the Education Requirements for Flight Nurses?
Flight Nurses must earn their BSN degree, and pass their NCLEX-RN to get licensure and some companies even require their Flight Nurses to earn an MSN degree. They must also obtain that valuable critical care experience in emergency units in a  hospital setting as the first step to flight nursing.
What is CFRN certification?
The Certified Flight Registered Nurse (CFRN)  is a credential awarded by the BCEN (Board of Certification for Emergency Nursing) to Registered Nurses who have met all the requirements and passed the CFRN certification exam for accreditation purposes. Nurses with this certification have numerous career options in flight nursing.
How hard is the CFRN exam?
Like with all exams it requires intense studying. You will have to use the right CFRN study guides and materials that will make understanding and recalling the concepts easy. Most of them are based on program concepts such as resuscitation principles, mechanical ventilation, airway management, Maxillofacial Emergencies, and so on.
How much does it cost to take CFRN?
According to the BCEN voucher program, there is a cost for the initial exam, retest exam, and recertification exams. Exam cost per voucher is usually determined by the order placed and is valid for 12 months. 3-10 vouchers cost $195, 11-20 vouchers cost $190, and more than 21 vouchers cost $185.
Where Do Flight Nurses Work?
Flight Nurses can work in both military and civilian environments. A Civilian Flight Nurse can work in hospitals and medical transport companies as a Certified Transport Registered Nurse (CTRN) or with the federal government, fire departments, and search and rescue organizations. Those in military environments work overseas and in the reserves.  
How long does CFRN last?
For the majority, it usually takes around 5-9 years to gain the work experience and education required. You can take two years for an associate degree and then pass the certification exam. Add 2 more years of experience as a Working Nurse in an emergency room.
References