Welcome to the comprehensive ICU Nurse Resume guide!
A certified ICU Registered Nurse must be certified and highly skilled, which is why a resume that displays your experience and skills is essential.
By the end of this article, you'll be well-informed on the tips to apply when writing a resume that will get you your ideal ICU Nurse Job.
In this article, the team from Nurse Code advises on the following:
Steps in Writing the Right ICU Nurse Resume
What to include in your ICU Nursing Resume?
Additional Resume-writing Tips
Tips for Writing a Perfect Cover Letter
Let's get right to it!
Introduction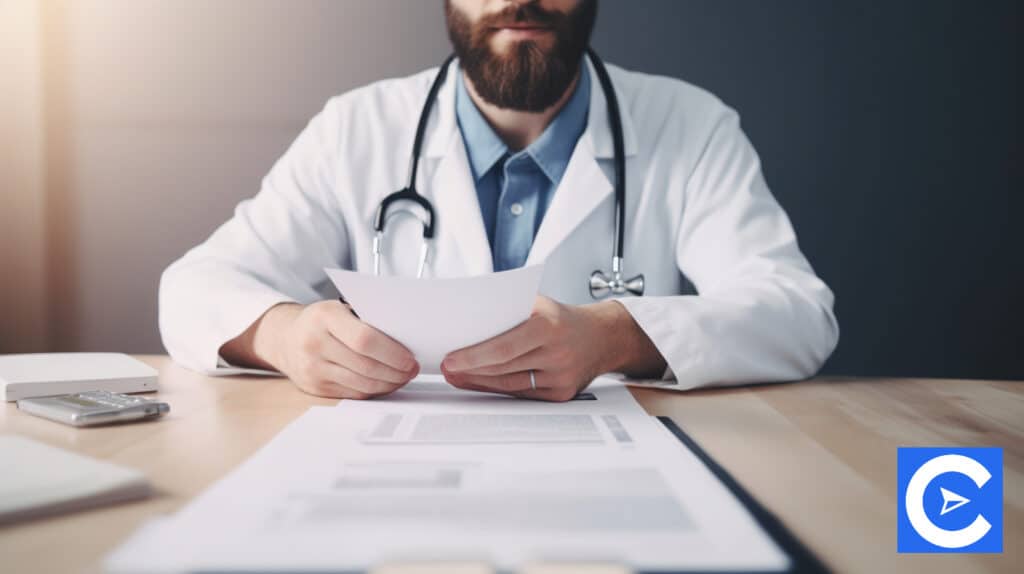 A Registered Nurse who specializes in providing care to patients in intensive care units in hospitals and healthcare facilities is known as an Intensive Care Unit (ICU) Nurse.
They are responsible for assessing the patient's condition, giving treatment, and providing continuous care during the recovery process.
A solid résumé covering patients' activities of daily living, information on drug administration, and some technical competence on medical equipment is required to obtain a certified critical care nursing or ICU nursing employment.
Whether you have a Bachelor of Science in Nursing (BSN) or have completed other critical care nursing programs, you must attract and win the attention of the hiring manager by making a good first impression; thus, your resume must be well-written.
To persuade potential employers to consider your resume seriously, you should also list specific skills on your resume that they are seeking for.
Now is the moment to prepare an ICU Nurse Resume if you want to work in a high-stress but rewarding environment.
Steps in Writing the Right ICU Nurse Resume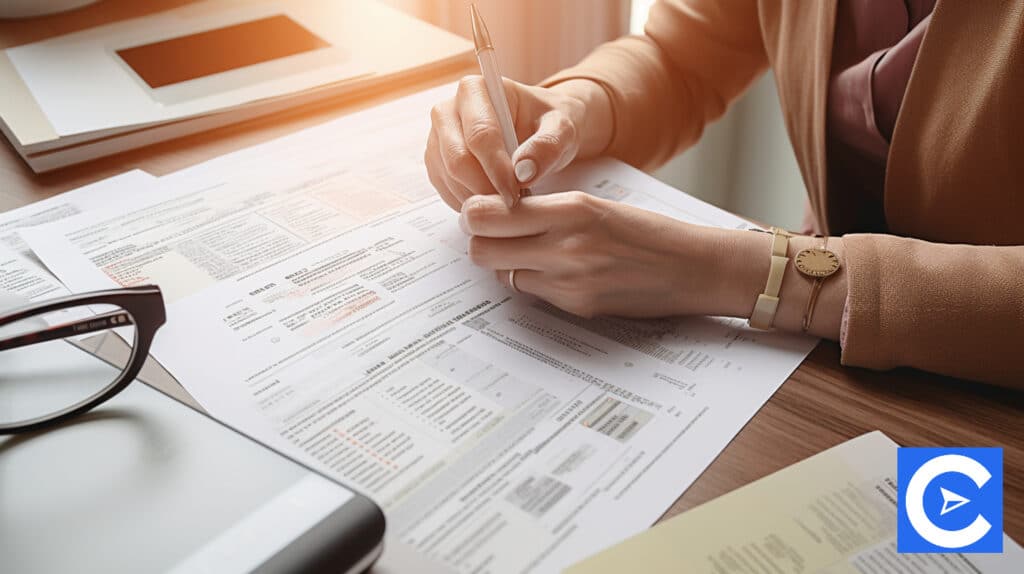 Before we get into what to include in an ICU Nurse Resume, there are a few things you should know about resume writing.
They are:
Step One: Decide Which to Use – an ICU Nurse Resume or an ICU Nurse Curriculum Vitae?
Although both a resume and a Curriculum Vitae (CV) are about a person's work history, an ICU nursing resume tends to be more condensed.
As a result, an ICU nurse's CV typically exceeds two pages, whereas an ICU Nurse Resume is usually only one page long and at most two pages.
Since different work locations may have different customs, it is best to establish whether the employers demand a resume or a CV.
Step Two: Select the Best Resume Format to Use
For your Critical Care Nurse Resume, there are four different formats to choose from: functional, chronological, targeted, and hybrid (combination).
It is possible to combine some of these resume types in order to build a layout that best represents you.
The hybrid resume format, for instance, combines functional and chronological resume formats.
That is, you can highlight your qualifications while presenting your professional experience in reverse chronological order.
Step Three: Take a Look at Some ICU Nurse Resume Examples and Templates
It's a good idea to look at other people's ICU nursing resumes before you start creating your own.
We also include an example resume for an ICU Nurse in this article.
Step Four: Tailor Your Resume for the ICU Nurse Job Position
If you're applying for ICU Nurse positions in multiple healthcare institutions or hospitals, make each of your ICU Nurse resumes unique.
For example, it's odd if a CVICU Nurse Resume (cardiac ICU nursing resume) looks the same as a pediatric ICU Nurse Resume or a neuro ICU Nurse Resume because the ICU Nurse post is sometimes under a specific ICU unit.
Step Five: Write a Cover Letter for Your ICU Nurse Resume
Even though a cover letter is not required for every job, an ICU Nurse cover letter is another way to highlight one's qualifications.
Step Six: Make sure your Cover Letter and ICU Nurse Resume are Error-free
When it comes to preparing a CV, proofreading is crucial!
An error-free ICU RN resume can demonstrate your attention to detail, which is one of the most important attributes of an ICU Nurse.
What to Include in a Perfect Resume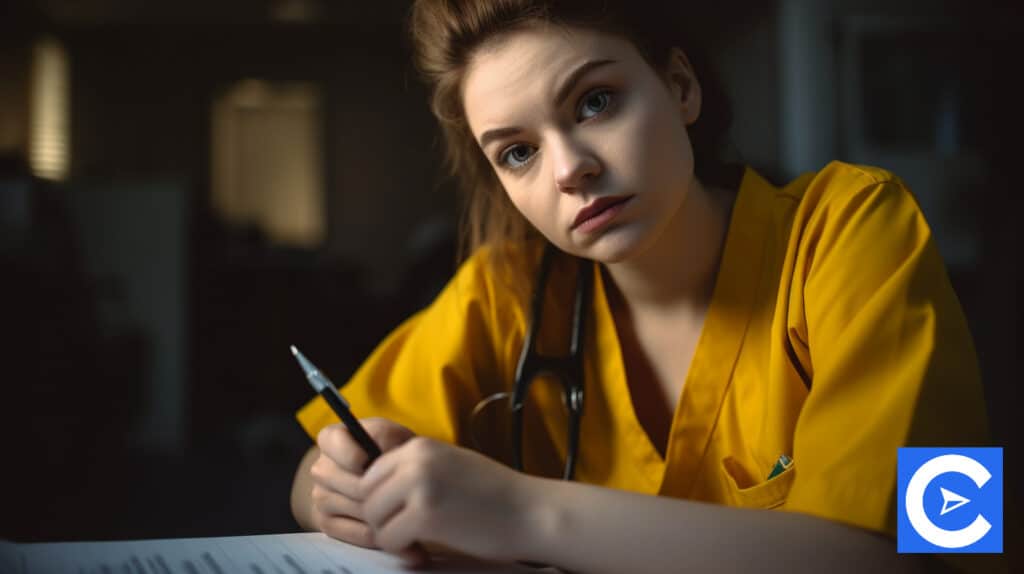 The following components should be included in your ICU Nurse Resume:
Personal Information (Resume Profile) Section
A resume profile is about a person's personal information and should include the following:
Full name: to build an initial contact with recruiters – It should be the largest text on the page should be at or near the top of the document
Job title: to reflect the professional degree of your experience
Email address: this is the most crucial contact information – Your email address should be official, but not the same as the one you use at your current work
Using your work email for personal pursuits is not a smart idea (job searching).
Phone number: to call in case of a phone interview
Postal Code or address (state, city, and country) – You don't have to provide your street name or house number in your address; simply identifying your city and state would suffice
If you have a fully functional LinkedIn page or another social media page that displays your relevant skill set, you can include it.
It is, nonetheless, entirely up to you whether or not to include your Linkedin profile and personal website.
However, some facts should not be included in your ICU Nurse Resume because it is irrelevant to the evaluation:
National insurance number
Current salary
Date of birth, race, gender, nationality
Marital status, sexual orientation, religious belief
Photograph (but in Germany, Asia, and Singapore, photos are acceptable)
Example:
JOHN McDORE
Tampa, FL 34042| 444-222-1111 | john.mcdore@email.com
Headline Section
A resume headline serves as a signal to companies that they should study your critical care nursing resume.
It highlights an applicant's most noteworthy achievements.
As a result, it's advisable to start by listing a few of your finest abilities connected to the ICU nursing position and condensing them into a single capitalized sentence.
For the headline portion of a critical care nursing resume, below is an example:
4-Years-experienced ICU Nurse with Strong Stress-Resistant Ability and Intravenous Skills
Resume Summary Section
Since recruiters only have a limited time to read a resume, it is a good idea to include a summary of your most noteworthy accomplishments.
Candidates with two or more years of experience should use a resume summary.
Keep in mind that a summary should be brief and no more than two to three sentences long.
For the summary section of an ICU RN resume, see the sample below:
Compassion ICU Registered nurse with two years of knowledge in critical care at large-scale healthcare institutions
Currently seeking employment as an ICU nurse at Hopevill General Hospital.
Competent in giving both physical and emotional care to patients and their family members.
Resume Objective Section
A career objective or a resume summary will be included on your critical care nursing resume.
Both have a similar layout, but a career objective is more focused on the individual's career goals, making it more appropriate for those without experience.
It emphasizes the abilities you've acquired and so demonstrates to a prospective employer that you're capable of assisting them in achieving their aims.
A sample objective for a Critical Care Nurse Resume is as follows:
BCLS-certified Nurse with an exceptional capacity for rapid response in a constantly changing environment
Recognized for precision and efficiency.
Desire to obtain critical care experience at Lakeside Hospital.
Nurse Skills Section
The skills aspect of an ICU nursing resume is crucial.
Hiring managers can rapidly assess your skills and determine whether or not to contact you for an interview.
The skills part of your resume should include the most critical keywords from the job description, provided that you possess those abilities.
If you haven't begun your job hunt yet, you might peruse resumes to get a sense of the most sought-after talents.
On a resume, there are four methods to list your ICU Nurse talents: in an expanded bullet list, a simple bullet list, in a categorized skills section, or integrated with work experience.
Whichever approach you use, keep in mind that the skills you indicated in other sections must be backed up.
Consider the following guidelines while drafting your resume's talents section:
Include 5 to 12 skills in bullet point format
List primarily hard talents; soft skills are difficult to assess
Make a point of emphasizing the skills that are most necessary for the position
Soft skills are significant because they are highly transferable and contribute to your ability to work well with others, but they are impossible to demonstrate on a resume.
Hard skills are also often more valuable to hiring managers because they pertain to on-the-job experience and knowledge of a particular technology or process.
Examples Of Critical Care Nurse Resume Skills
Patient care comprises the recovery, control, and diagnosis of illness, as well as the maintenance of mental and physical well-being with the assistance of Healthcare Practitioners.
Patient care is defined as services offered to ill patients by unlicensed individuals under the supervision of a health professional or Health Practitioner.
BLS Skills
Cardiopulmonary resuscitation (CPR)
Heart Skills
The heart is a muscular organ found in animals and humans that is responsible for pumping blood throughout the body.
It circulates blood through the circulatory system's blood vessels.
The blood that is circulated throughout the body carries oxygen and other nutrients.
While the blood that is transported to the lungs to obtain additional oxygen contains metabolic byproducts.
CCRN (Adult)
Life Support Skills
Life support is a term that refers to a piece of equipment or machine that is frequently used in hospitals or medical centers to treat patients who are in critical condition, such as those in the ICU (Intensive Care Unit).
It is designed to provide short-term assistance to individuals who require additional time to address or recover from a serious health condition.
Typically, it is a mechanical ventilation device used to assist individuals who have trouble breathing.
Life support can last up to a month but may be shorter if the patient is unconscious.
Advanced Cardiac Life Support (ACLS) Skills
Acute Care Skills
Acute care is the subset of secondary healthcare that is responsible for providing short-term treatment to individuals recovering from urgent medical conditions or serious injuries.
Acute care encompasses a variety of subspecialties, including urgent care, emergency care, pre-hospital care, short-term stabilization, trauma treatment, and critical care.
A circumstance or situation that offers a significant risk to someone's wealth, property, or health is considered an emergency.
An emergency can be something that affects a person's health, such as a heart attack, or it might be a natural calamity, such as an earthquake.
Emergencies can occur at work or at home and necessitate rapid intervention to avert danger.
Work Experience Section
The experience section is the most critical section of any resume.
Hiring managers and recruiters expect you to mention your experience in reverse chronological order, which means you should start with the most recent experience and go backward.
Most ICU Nurses require at least twelve months of critical care or nursing experience.
To increase your chances of being interviewed, strive to incorporate position-specific keywords into your Intensive Care Nurse Resume.
You should carefully read needed job descriptions to determine the personal characteristics and abilities that companies are looking for.
Do not simply put your work responsibilities beneath each job entry.
Rather than that, ensure that the majority of your bullet points describe your exceptional accomplishments in previous employment.
Whenever possible, use numbers to help the Recruiting Manager interpret your accomplishments.
It is acceptable if you are unable to offer specific monetary amounts or percentages.
Even the distinction between "Managed a team of eight Nurse Practitioners across a ten-month project" and "Managed a team of Nurses" is significant.
Most importantly, ensure that the experience you describe is applicable to the position for which you are seeking.
Utilize the job description to determine the relevance and utility of each bullet point on your resume.
Additionally, keep in mind to include the following:
The name of the organization
Location of the job
Title of the role
Period of employment
Descriptions of the duties and responsibilities of the role (3-6 bullet points)
A sample job experience section for a surgical ICU nurse resume is as follows:
Surgical ICU Nurse, March 2017 – Present
Life-hope Hospital, Orlando
Provided medical competence and empathetic care to patients in a surgical intensive care unit with six beds
Vital signs monitoring and assessment of patients undergoing organ transplantation or advanced life support
Communicate with families to clarify patients' treatments and recovery circumstances, as well as to educate them on post-surgical care
Education Section
Education plays an important role for an ICU Nurse.
The majority of employers require a nursing diploma that is accredited.
A Bachelor of Science in Nursing (BSN) degree may qualify you for a higher-paying position.
As such, ensure that your Critical Care RN Resume includes your educational diploma.
The following items should be included in the education section:
Degree
Year of graduation
Minors and majors
School's name
Honors and prizes, related courses, GPA, and extracurricular activities are all optional.
Hobbies/Volunteer/Certification Section
Additionally, you might include the following details in your ICU Registered nursing resume:
Hobbies
A Nurse in an intensive care unit should be able to work shifts and perform physical responsibilities such as lifting and supporting patients and pushing equipment and beds.
Thus, hobbies such as jogging or hiking are excellent ways to demonstrate your physical stamina.
Volunteer
ICU nursing requires attention and compassion, and volunteer experience demonstrates your commitment to and concern for others.
Certification
Almost every employer specifies in their job descriptions that an ICU Nurse position requires current ACLS and BLS certification.
Certifications can be an effective way to demonstrate to employers that you are knowledgeable in your field.
If you possess any of the following certificates, include them in your Critical Care Nurse resume:
CCRN (Pediatric, Neonatal, and Adult Critical Care Nurses)
Critical Care Medicine
Critical Care Nurse Specialist (CCNS)
Family Nurse Practitioner
Basic Life Support for Healthcare and Public Safety (BLS)
Basic Life Support (BLS)
Certified Nurse Assistant (CNA)
LNCC (Legal Nurse Consultant Certified)
Certified Nurse Educator (CNE)
Tips for Writing the Best Resume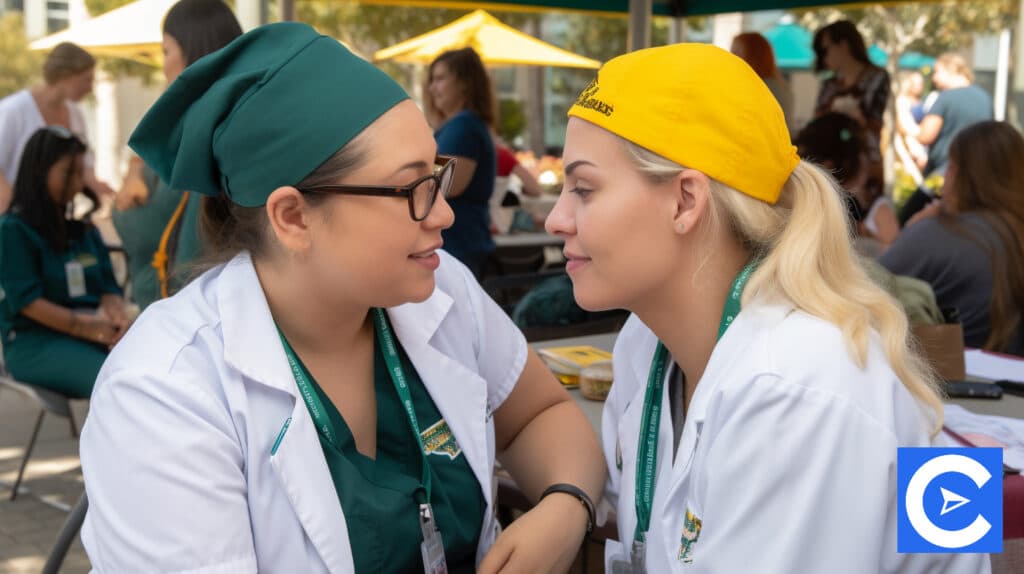 Extensive Work Experience
Make sure the experience, honors, and positions you provide are all relevant to the position you're looking for.
For instance; certified in ACLS, BLS, and TNCC.
Having the Right Skills
This is an excellent opportunity to use the job description's keywords liberally.
If they're seeking someone with Patient Care experience, for instance, make sure to include it in your resume's abilities section.
For example, using the primary patient assessment and care approach, float between MICU and SICU as needed.
Record Achievements that Can Be Measured
Your achievements at work reflect the story of the distinct value you bring to a company.
Avoid using a list of work responsibilities that is too long and boring.
Use numbers to help you put your accomplishments into context.
For instance, I developed and employed a monitoring technique for contaminated blood culture specimens, reducing contamination to less than 2.2 percent.
ATS-Friendly
An Applicant Tracking System (ATS) is a piece of software that allows businesses to scan, gather, rank, and organize resumes.
Smart keyword usage is the key to getting your resume past the ATS and into the hands of hiring managers.
A Flawless Formatting
It is critical to format a resume in an appealing and professional manner.
Using so many resume builders, you can create a modern-looking resume in less than 7 minutes.
Simply pick a resume template that matches your personality, answer a few questions about your background, and you'll have a resume that will wow both the hiring manager and the ATS.
Make Each of Your ICU Nurse Resumes Unique
This cannot be overemphasized.
Customization does not imply the creation of a completely new ICU nursing resume.
If you're applying for jobs in the same unit, such as the trauma ICU or the medical ICU, but in different hospitals, your resumes may look pretty similar (just change the hospital's name).
If you're applying to many ICU units, you should put extra time into customizing a Trauma ICU Nurse Resume and a medical ICU nursing resume.
Use Action Verbs In Your Critical Care Nurse Resume
"Coordinated" "conducted" and "Performed" are examples of action verbs that can spice up your ICU Nurse Resume and make it more appealing to employers.
Send a PDF version of Your Best RN Resume
Sending an ICU nursing resume in PDF can prevent any formatting changes unless companies want a different file format.
It would be a shame if your flawless ICU nursing resume ended up in a jumble on the employer's computer.
ICU Nurse Resume Sample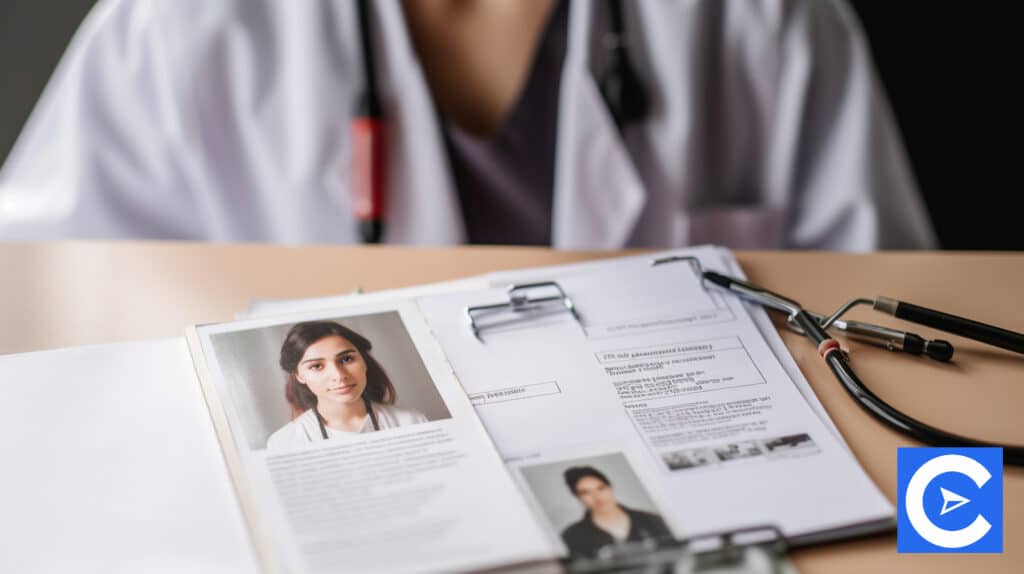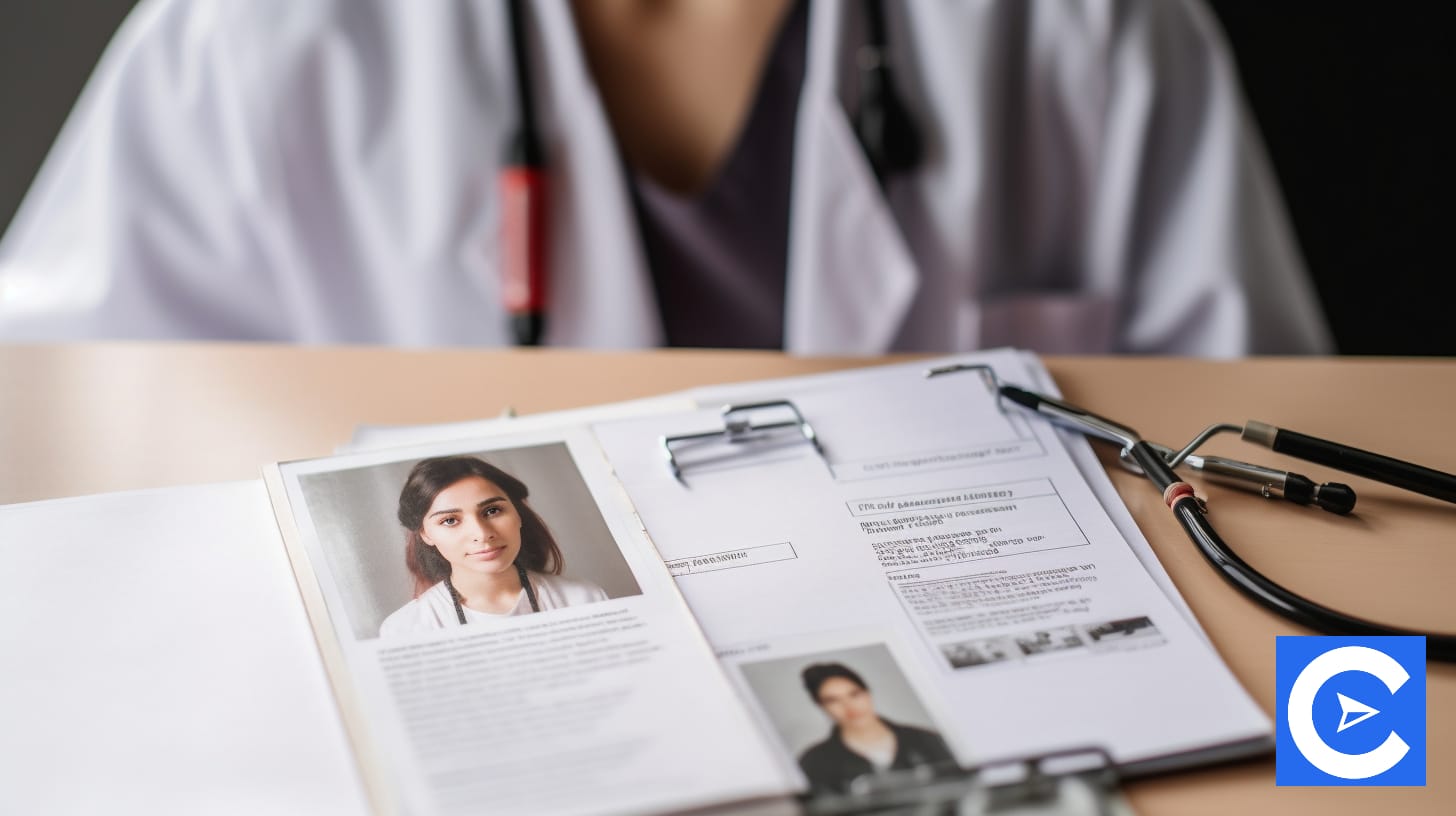 DHRUV BEVERLY
Empathetic ICU Nurse with 5+ Years of Experience in Internships in Cardiac and Neurological Intensive Care Units
Phone Number: (407) 416-788
Email: dhruvbeverly@mail.com
Address: Orlando, Florida, U.S.
Linkedin: linkedin.com/in/dhruvbeverly
Summary
ICU Nurse with BLS and ACLS certifications who provided accurate and timely care to both juvenile and adult populations. Competent at administering medications and IV therapy. Awarded as the Hospital Star in 2019.
Work Experience
Neurological ICU Nurse | John Willow Medical Center
Oct 2019 – Present
Constantly assessed neurological function and aid Physicians in making treatment decisions
Constantly monitored patients' blood pressure and intracranial and administered drugs to regulate their disorders
Collaborated with over 15 coworkers, including Physicians, other ICU Nurses, and Doctors, to ensure the best possible care for patients
Cardiac ICU Nurse | Adams Hospital
Jan 2015 – Aug 2019
Over 300 patient records were kept, and weekly inspections were conducted to assess patient health and deliver necessary medication
Patients received mental health care and psychotherapy
Assisted doctors with patient exams and rehabilitation treatments
Languages, Skills, Certifications
Hard Skills
Controlling the Ventilator
Intravenous (IV) Treatment
Soft Skills
Emotional Stability
Interpersonal Skills
Languages
English (Native)
Spanish (Fluent)
Certifications
Education
BSN | University of New York
GPA: 3.7
Relevant Courses: Foundational Skills for Professional Nurses, Practicum: Nursing Care of III Adults, Nursing Care of Childbearing Families
2011 – 2015
Tips for Writing a Perfect Cover Letter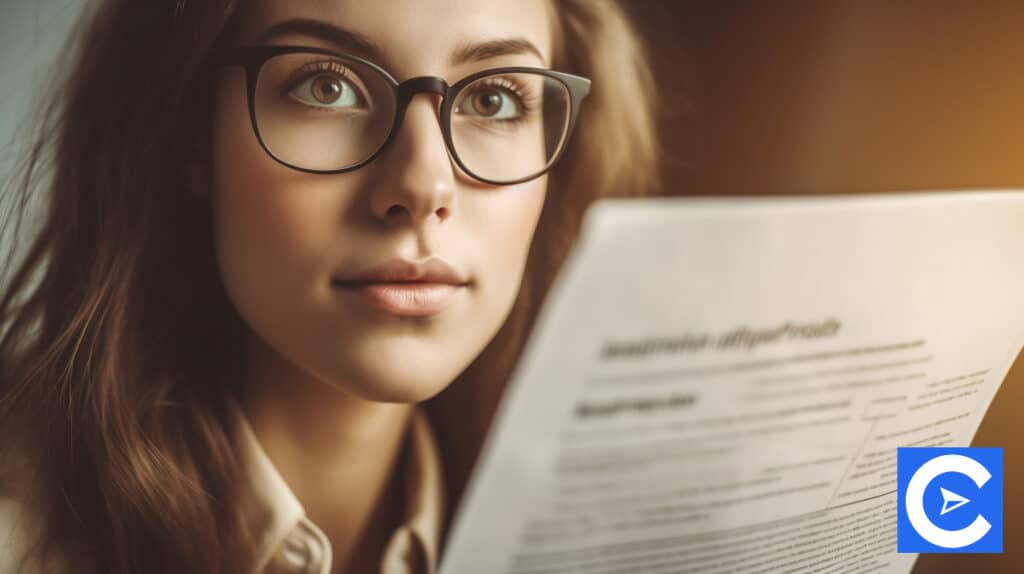 Because employers only read cover letters for 20 seconds on average, structuring your ICU nursing cover letter is critical.
Your Critical Care Nurse cover letter must have five elements:
1. Contact Info
Like your ICU nursing resume, your ICU Nurse cover letter should include a personal information section.
2. Greeting
Search for the receiver's name and begin your ICU Nurse cover letter by greeting the recipient by name.
3. ICU Nurse Position Motivation
Why do you wish to work at that hospital's ICU? Employers want to know the solution, so address it in your critical care nursing cover letter.
4. ICU Nurse Qualifications
Your ICU Nurse cover letter must persuade hiring managers that you are qualified to work at their facilities! You can weave a great story out of your best achievements.
5. Conclusion
Remember to thank employers for their time and efforts by finishing with a letter.
Conclusion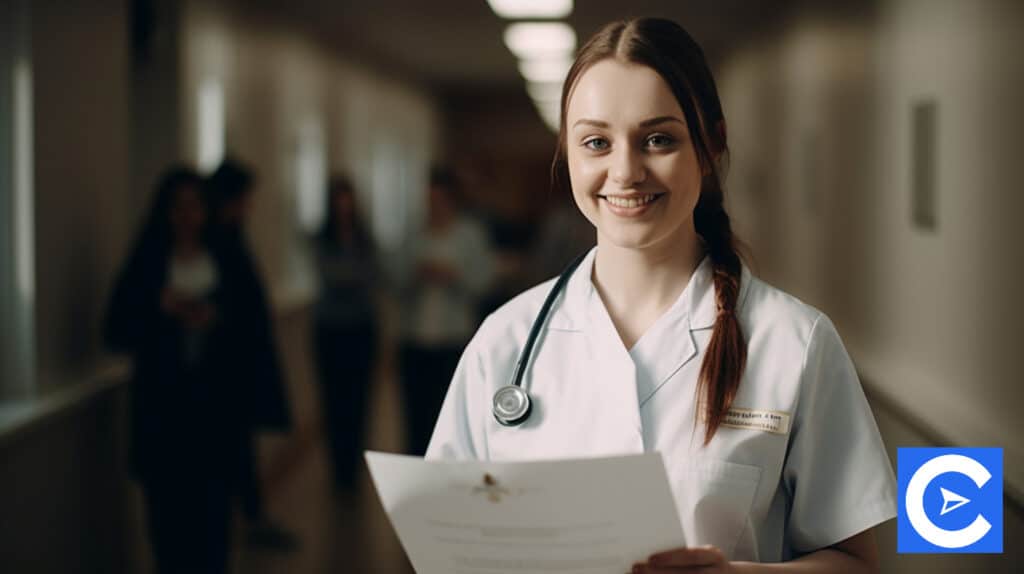 A well-written resume has the ability to open doors for you.
Employers and recruiters will take notice if your resume stands out.
A perfect resume highlights your most impressive abilities and accomplishments, demonstrates how you are a good fit for a certain position or project, and, most significantly, helps you land a job interview!
So, go on and use this guide to land your next job!
FAQs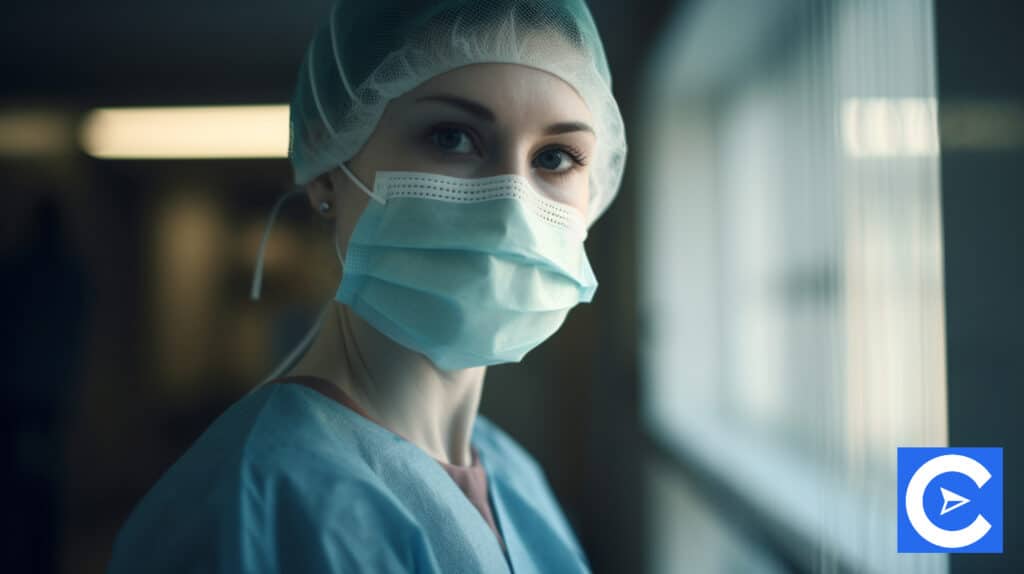 What is the Preferred Critical Care Registered Nurse Resume Format?
The reverse-chronological resume format is, without a doubt, the ideal resume format. This is why: It's quite simple to read and skim. Hiring managers and recruiters are already aware of this format, as it is used by the majority of people.
How to Describe ICU Nurse Patient Education in Resume?
If you go by another name, make sure to include both on your professional resume. On your nursing qualification, the following is the ideal order: highest degree, licensure, and national certification. If you don't have any experience, describe your relevant abilities, educational background, and professional interests.
What is an ICU Nurse Job Description?
ICU Nurses are largely responsible for using their nursing specialties to keep a patient's health and life as normal as possible. Assessments from head to toe, medicine delivery, wound care, and other duties are common.
What are ICU Nurses' Responsibilities?
Intensive Care Unit Nurse Responsibilities and Duties:
– Keep track of and evaluate the patient's progress
– Treatments are administered
– Recognize and respond to changes in a patient's condition
– Keep track of your patients' information
– Complete all documents required for the patient's discharge from the intensive care unit
What are Your Strength as an ICU Nurse?
– Communication
– Empathy
– Flexibility
– Attention to detail
– Critical thinking
– Endurance
– Decision making
– Problem-solving
– Keeping up with changing technology
– Having a mentor
What to Put in Resume for Trauma ICU Nurse?
– Resume summary or objective statement
– Education
– Work experience
– Certifications and licenses
– Nurse Skills (Hard Skills and Soft Skills)
– Contact information (On any resume, including one for an ICU nurse employment, it's critical to include your contact information)
What to Write in ICU Nurse Resume?
Using and maintaining basic life support equipment, noting changes in patient condition, notifying Physicians on patient status, limiting the spread of infections, and guaranteeing advanced life support are all common duties included on an ICU Registered Nurse resume sample.
References