Hello dear friends, welcome once again to yet another exciting step-by-step guide on becoming a Pediatric Nurse Practitioner!
By the time you're done reading this well-researched guide, you won't just know what to do; you will also find out the required eligibility credentials.
To be more specific, here are some points we're going to cover:
How to Become a Pediatric Nurse
A brief look at the Pediatric Nursing program
Educational requirements for the program
NCLEX-RN licensure for Pediatricians
Without wasting any more time, let's start!
Steps to Becoming a Pediatric Nurse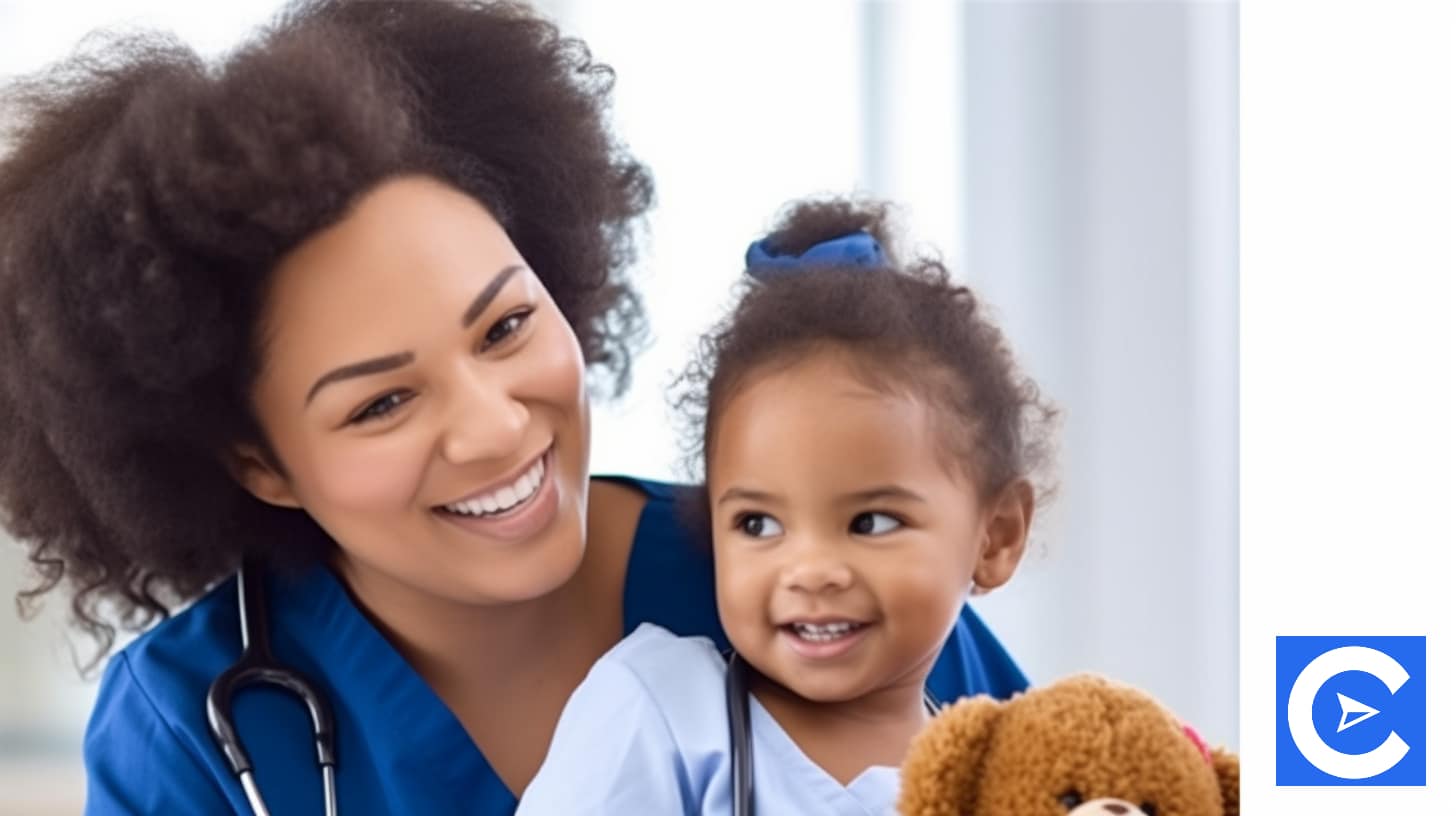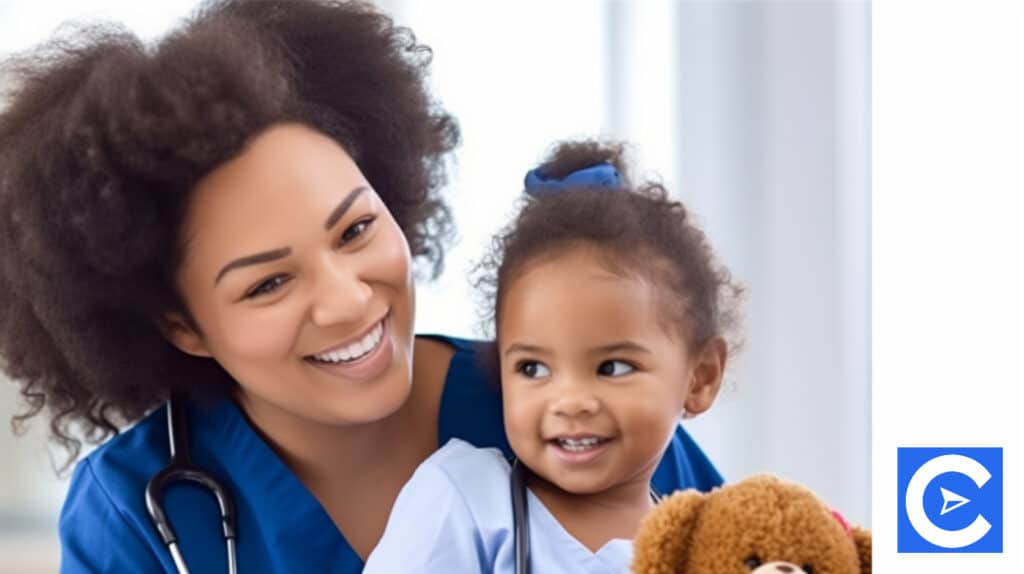 The path to becoming a Pediatric Nurse is similar to other nursing specializations.
The only difference is that your focus is Pediatric Nursing.
To become a Pediatric Nurse, three things count. Want to know them?
A certain level of education
Clinical experience
Certification
That being said, let's discuss the steps to becoming a Pediatric Nurse:
Step 1: Understand the role
Were you expecting something different? Yes, I know it's a surprise.
But, even more, important than getting your credentials together, you must know what is expected of you, what your work schedule will look like, and the challenges you're probably going to face.
Since you will be working mainly with children, you must have the ability to connect with them on their level.
That involves figuring out what they say, their unarticulate language, understanding their demeanor, comforting them, and evening mediating between them and their parents.
You will play a major role in their general well-being and development.
So, while this career is fulfilling, it can also be tasking.
In terms of your daily duties, expect them to differ slightly from the role of a regular Nurse.
For instance, you must be skillful at administering immunizations and likely inserting IV lines.
You will be expected to use any means possible (sometimes gentle, sometimes distracting, or any other approach) when doing your job.
Treating and taking care of kids involves earning their trust, so be prepared to spend some time with them so you can earn that trust.
Babies, toddlers, kids, teens, and young adolescents are generally afraid of illness, injuries, and treatments. You must make them trust you.
If you are convinced that you are cut out for all these, then you can move to the next step.
Step 2: Enroll in a nursing degree program
The main credential for prospective Pediatricians is a nursing degree.
It could be a Bachelor's degree or an Associate's degree.
During this nursing degree program, you will learn the basics of children's healthcare like nutrition, infection, treatments, sleep, cognitive developments, emotional makeup, and other physical needs.
Once you complete your nursing degree, you may decide to pursue an advanced degree program or Practitioner who specializes in this special facet of nursing.
In essence, you must study to become a Registered Nurse first before specializing in Pediatrics.
Step 3: Apply for the National Licensure Examination
After obtaining your nursing degree by graduating from a nursing school, you must apply for the National Council Licensure Examination (NCLEX-RN), and pass the exam.
It is the state's licensure exam that legally allows you to practice your profession in the state where you reside.
The exam focuses on four main areas namely:
Good health promotion and maintenance
Delivering good and effective nursing care and the basics of physiological integrity
Coping with the everyday stress of a nurse and psychosocial integrity
Safe patient care (treatment) environment
By meeting the state's licensure requirements, you'll officially become a Registered Nurse.
When aiming for your first job as a prospective Pediatrician, search for nursing jobs that are within that sphere or closely related to it.
Working in the pediatric nursing environment is a great boost for you in your journey to becoming a Pediatric Nurse.
You will be exposed to what a typical workday looks like for a Pediatric Nurse and what you will soon have as a daily routine.
Step 4: Gain enough clinical experience
Here is another main requirement for anyone who wants to become a Pediatric Nurse.
While your first job as a Registered Nurse is expected to have given you some experience in caring for children, keep in mind that this experience is a big deal.
According to the Nursing Certification Board (PNCB), you need a specific number of hours of clinical experience before you can be allowed to practice your specialty.
Let's take a look at the number of hours specified for prospective pediatricians:
A minimum of 1800 hours of pediatric clinical experience within the last 2 years
At least 5 years of clinical experience as a Registered Nurse in pediatrics
At least 3000 hours in pediatric nursing care and 1000 of the hours must be gathered within the last 24 hours
Step 5: Apply for and pass the Pediatrics Nurse Certification board exam
The pediatrics nursing board needs to be sure that you have all the nursing skills and experience you claim to have in your application.
To do this, you must prove that you have mastery over pediatric-related topics like improving health, offering effective treatment, and managing illness.
That means you need the Certified Pediatric Nurse Practitioner- Primary Care certification.
You must write the nursing board's exam and pass this test to showcase your knowledge of the field.
You will be referred to an institute of Pediatric Nursing for this purpose.
Apart from that certification, there are three other Pediatric Nurse certifications
Certified Pediatric Nurse (CPN)
Pediatric Nursing Certification (PED-BC)
Critical Care Registered Nurse Pediatric (CCRN)
Now, let's discuss these professional pediatrics certifications a little:
Certified Pediatric Nurse (CPN)
This is the most popular certification for Pediatric Nurses.
The Pediatric Nursing Certification Board issues this certification for all Registered Pediatric Nurses.
All Pediatricians, no matter where they work (at hospitals, outpatient clinics, schools, public health centers, or even in-home care).
To earn this certification, you must have a valid RN license and must have obtained more than 1800 hours in the past 24 months.
You must have also worked the last five years as a Pediatrician and must have had a minimum of 3000 hours in the last 5 years as a Pediatric Nurse.
The pediatric certification exam is computer-based with 175 multiple-choice questions.
Each candidate has three hours to complete this exam.
Among topics that applicants will be tested on are health promotion, clinical problems, medical assessment, and various effective treatments.
Certified Pediatric Nurse (CPN)
This next pediatric certification is recommended for Registered Nurses with some entry-level clinical know-how and experience in pediatrics.
The certification is issued by the American Nurses Credentialing Center (ANCC).
As long you can demonstrate your expertise and clinical skills in treating the special age group, you just might get certified.
The requirements are simple: you must have practiced for 24 months as a Registered Nurse, working full-time (part-time not considered) in a hospital, nursing home, clinic, or any other healthcare facility.
During these two years, you must have at least 2,000 hours of clinical experience in Pediatrics.
You must also have completed about 30 continuing education hours in pediatric nursing within the last three years.
Applicants can expect computer-based multiple-choice questions, covering all areas of Pediatrics including assessment, running diagnostic tests, strategizing, coming up with treatment plans, implementation, and monitoring progress.
Critical Care Registered Nurse Pediatric (CCRN)
This certification is meant for experienced Pediatricians who have and are currently giving acute care to critically ill children.
The certification is issued by the American Association of Critical-Care Nurses (AACC).
Since these Registered Nurses are already professional Pediatricians, they are tested with questions that'll expose them to treating children in an intensive care unit (ICU), cardiac nurse units, trauma, emergency, accidents, and any form of critical care.
To be eligible for this certification exam, you must have become an RN or licensed APRN.
You must also have more than 2000 hours of clinical experience within the last 5 years.
Just as it is almost synonymous with other certification exams, the exams are 150 in all, each question is computer-based, and you can answer any question without any fear of negative scoring.
The exam is flexible.
Some applicants suggest writing the exam physically while others prefer taking the exam virtually.
Resourceful study aids can be found on the AACC website.
So these are the steps you should take if you are planning to become a Pediatric Nurse.
It is a rewarding nursing career path and you will forever remember the day you made that decision to start.
Out of love for the profession, some Pediatric Nurses specialize even further to get more pediatric job opportunities.
Here are some of the popular certifications they aim for:
Certified Pediatric Oncology Nurse (CPON)
Certified Pediatric Emergency Nurse (CPEN)
Certified Pediatric Hematology-Oncology Nurse (CPHON)
Registered Nurse Certification-Neonatal Intensive Care (RNC-NIC)
Each of these certifications requires applicants to meet certain requirements (apart from being a Registered Nurse, they must have significant pediatric clinical experience), and their peculiar certification exam.
It pays to get certified, both financially and in boosting your career.
Your certification will also get you that professional recognition before employers, especially those who are actively searching the job markets for the most qualified Pediatricians.
Pediatric Nurse Education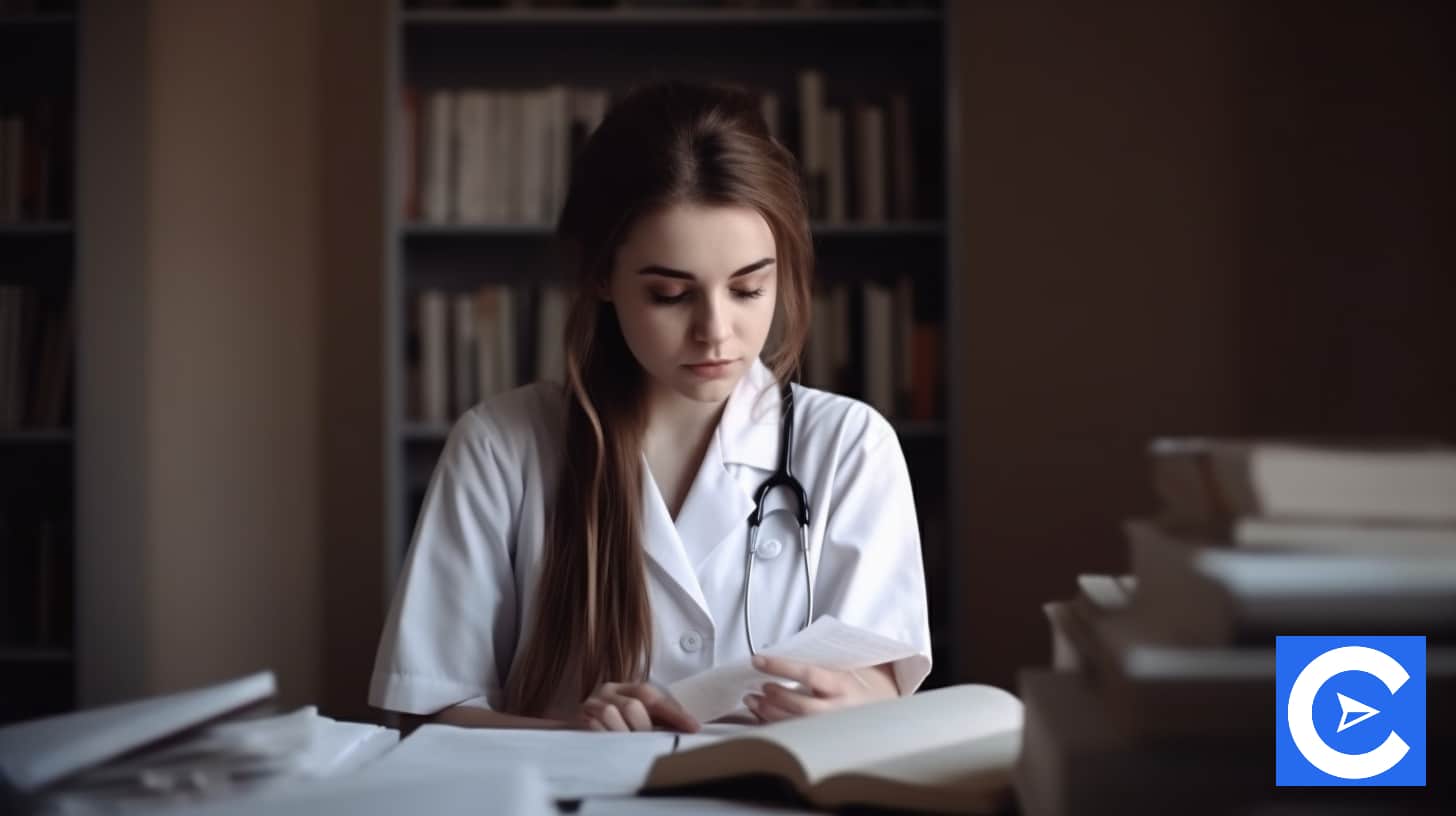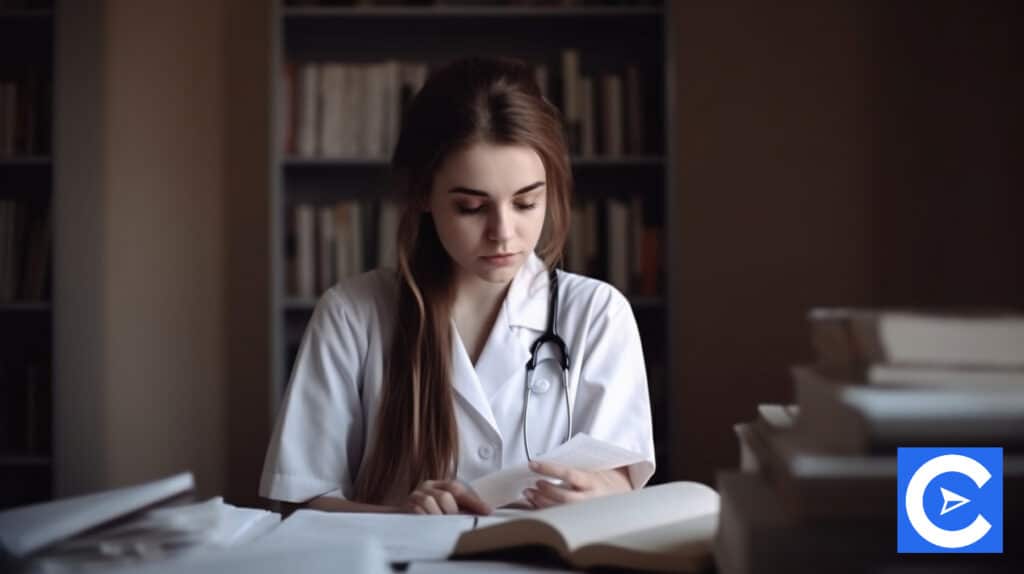 There are formally two paths to getting a good Pediatric Nurse Education: An Associate Degree in Nursing or a Bachelor of Science in Nursing (BSN).
Although both paths offer basic Pediatric Nurse education, most employers these days prefer Nurses with a Bachelor's degree.
So to be more relevant in the job market or to get more nursing job opportunities, it might be beneficial to earn your bachelor's degree.
There are several programs available in each state for students who want to become Pediatric Nurses.
With careful research, you will find the right program in the state where you reside.
Pediatrics Educational Requirements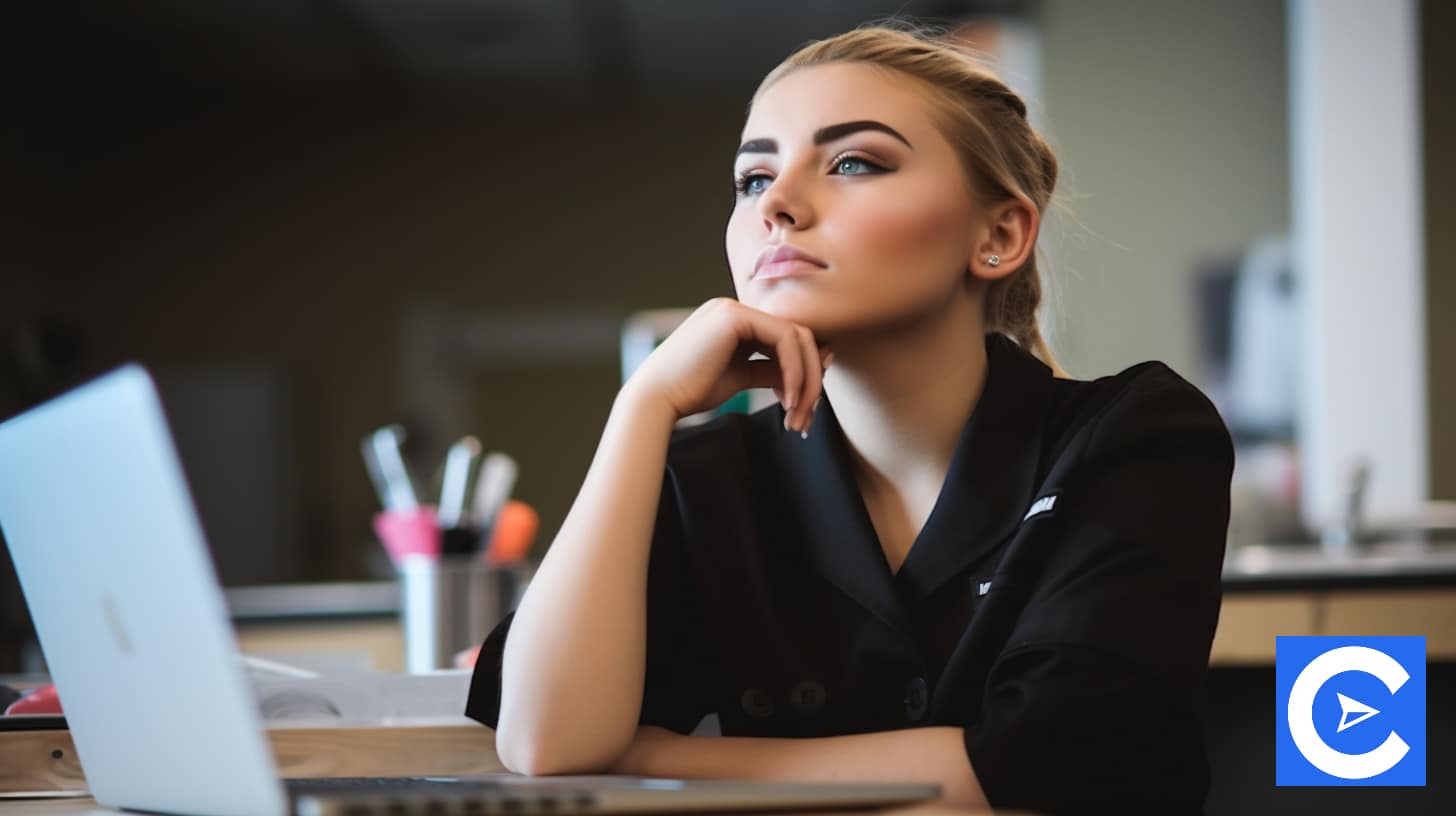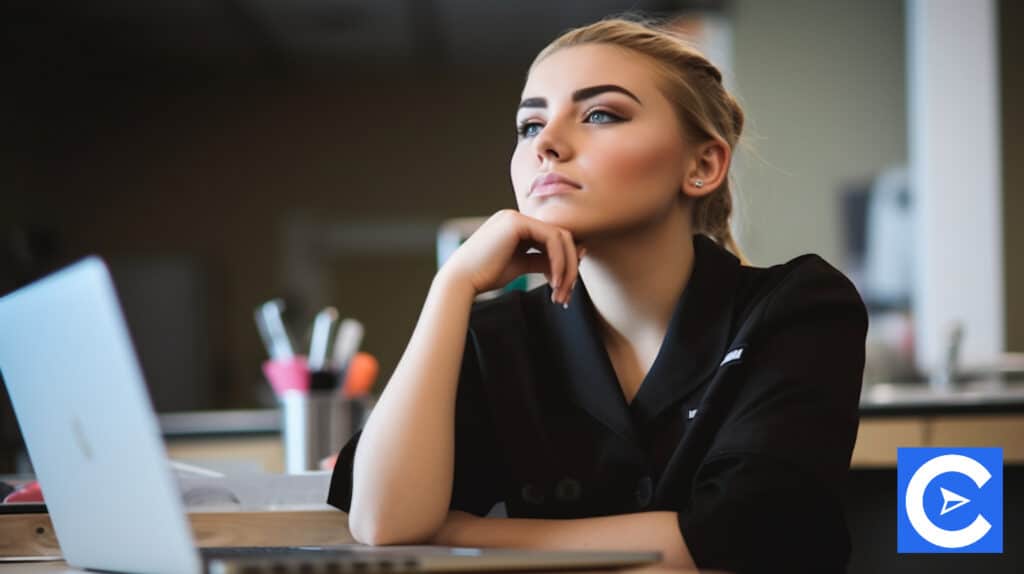 Although having an AND or a BSN is recommended, most undergraduate nursing programs do not offer pediatrics courses.
What you need after earning your nursing degree certificate is a good amount of clinical experience.
With a BSN, you can gain experience by working as a Registered Nurse, prospective Pediatricians opt for an advanced form of education: pursuing a Master of Science in Nursing (MSN) program.
Masters programs are generally two years in length for full-time students and a little longer for part-time students.
Although there are no specific pediatric programs for the BSN programs, the MSN program offers several pediatric-specific programs.
After obtaining their master's degree, they can then further as either Pediatric Nurse Practitioners (PNP) or Clinical Nurse Specialists (CNSs) in Pediatrics.
Required Skills for Pediatricians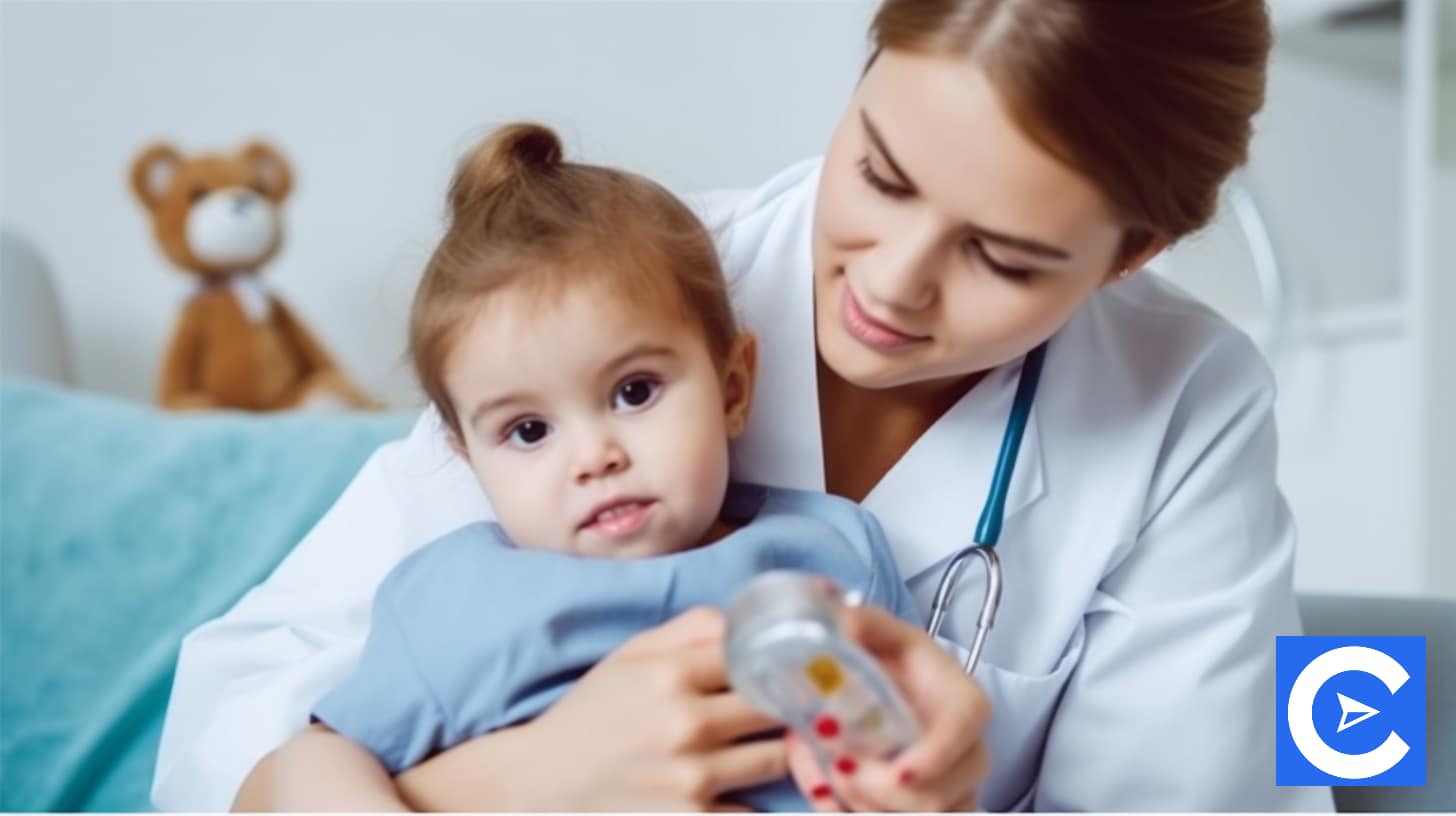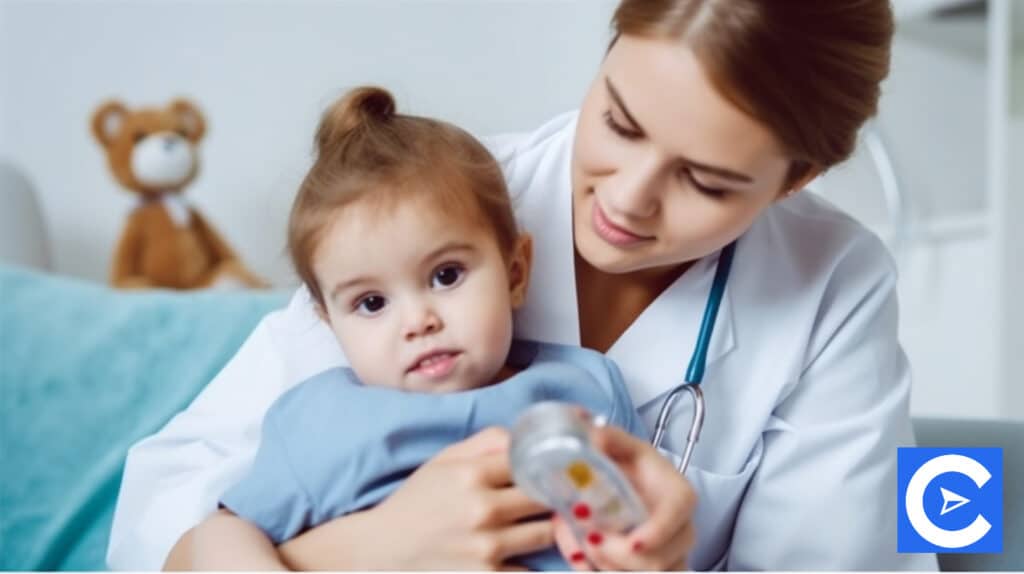 By now, you understand that dealing with minor patients and treating them can be a little challenging.
Apart from meeting the educational requirements, here is a list of skills and qualities you need to cultivate if you will be successful as a Pediatric Nurse.
Time management: You need to learn the art of juggling both ends of your tasks: patient care on one side and administrative duties on the other.
A health analyst once said that "kids play by their own rules, so you need to be able to manage time well for whatever they throw at you."
Having a good plan every single workday before starting your duties can help you manage your time wisely and to stay balanced.
Critical thinking: Since your job involves assessing and evaluating any perceived change in the health of your minor patient, you must be ever ready to decide what the next step is or when to collaborate with another health care professional when necessary.
Good communication: Children are very expressive, especially when they get comfortable with you.
Maintain the same momentum when finding out how they feel and when evaluating their health status.
You also need to communicate specific instructions to the parents of these minor patients.
Compassion and empathy: Nurses should be understanding and caring when treating minors. You need to learn how to show fellow feeling and compassion.
Of course, they are always scared of the hospitals, so put yourself in their shoes and deal with them accordingly. That is one of the things they need the most.
Compassion will also help you give them the best possible care.
Creativity: Think about this question- how will a Nurse Administer treatment to a conscious minor who is scared?
In such instances, the Nurse may need to be creative by establishing a common ground or spending some time with the patient to make them feel calm.
That is where creativity comes into the picture. Every day of your job requires you to be creative in different forms.
A Nurse reported that she 'played a game of Uno with a patient to gain their trust, then they let her do vital signs and a physical assessment.'
Attention to detail: In monitoring their patients, Pediatric Nurses should always pay attention to any detail, especially when reviewing medical history or when prescribing the correct treatment.
Emotional stability: Although Nurses are human and can be emotional once in a while, they must also be able to put emotions aside when performing certain duties.
This quality is necessary so they can cope with the daily demands of their tasks.
Good organizational skills: Because they care for several patients with different diagnoses at the same time, an effective Pediatric Nurse should be a good organizer.
If not, they can mix up diagnoses, treatments, or medicine.
They must also be dedicated to keeping good records.
Observant: There will always be something or a condition that needs to be identified based on the symptoms.
They must always take note of any changes in the health status of the kids and proffer the best possible solution.
They should also observe the countenance and demeanor of the patients so that the recommended care plans are not harmful to the patients.
Excellent physical stamina: Pediatric Nurses are busy people and they are always attending to one thing or the other.
Among their daily tasks are moving patients, inserting IV lines, consulting with other Nurses, and discussing with parents.
If you are not comfortable with these tasks, Pediatric Nursing is not for you.
What is the Pediatric Nursing Certification Board?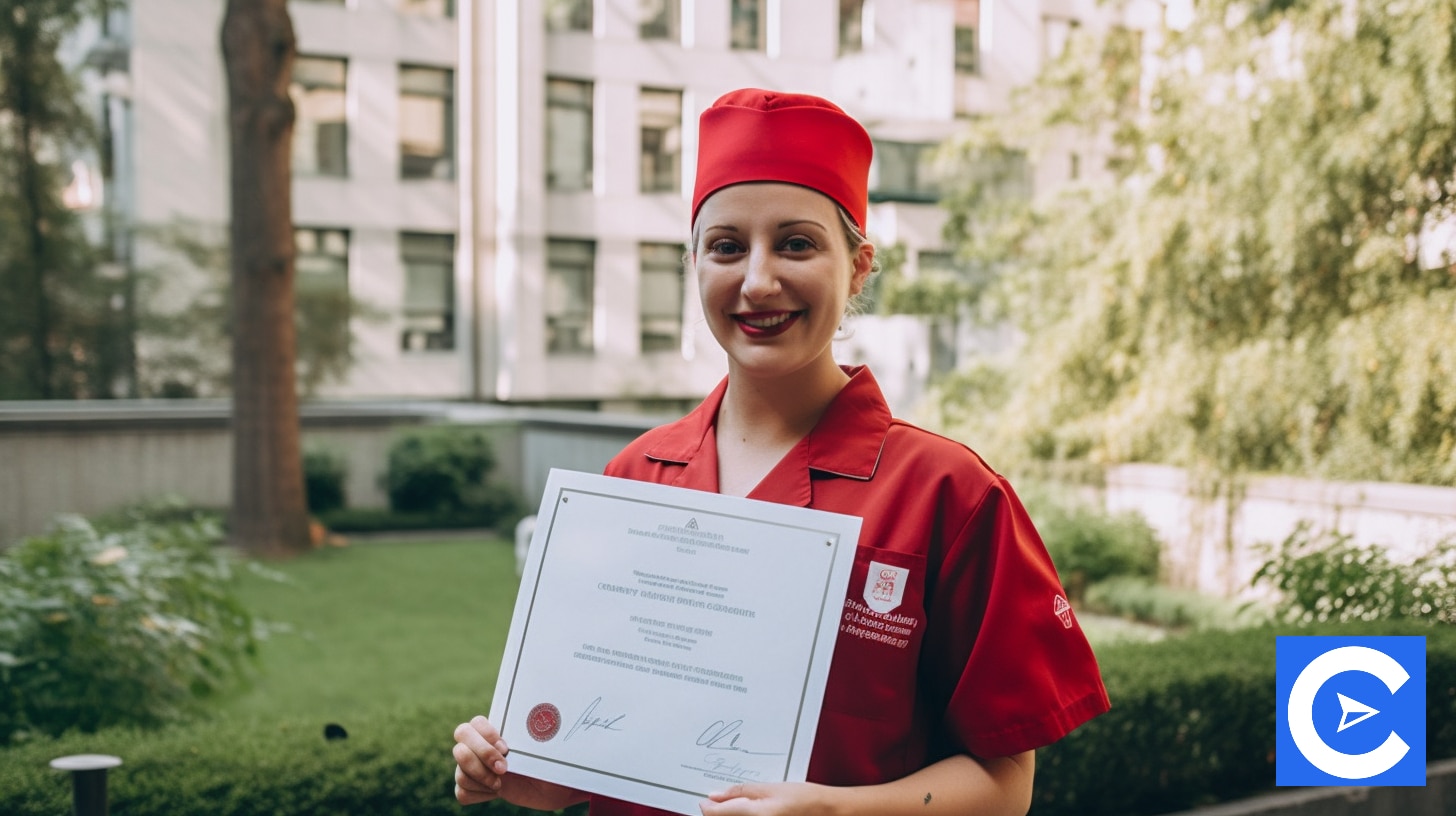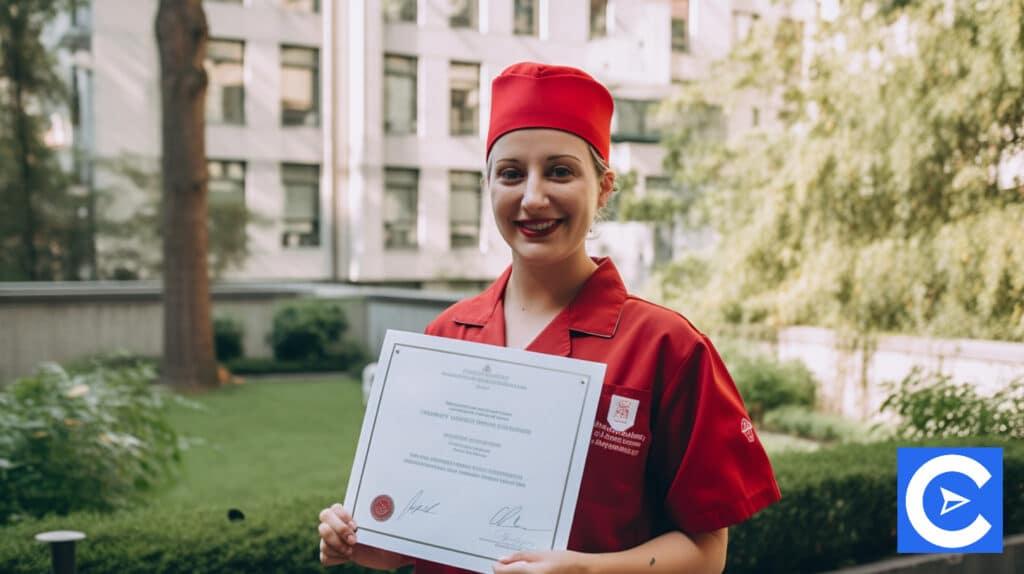 After completing their nursing program at an accredited institution, all aspiring Pediatric Nurses must go through the National Council Licensure Exam (NCLEX) drill.
After meeting the requirements, they will apply by paying the application fee of just $200, register to take the test, and then write the exam.
To get licensed, you must pass the exam.
Once you pass the test, you can then work at any healthcare facility where young patients are cared for.
Normally, you will first need some classroom and clinical experience with the distinct features and characteristics of children.
As a reminder, here are the requirements for getting this pass to work as a Pediatrician:
You must have a valid license as a Registered Nurse
You must show that you have a minimum of 1,800 hours in Pediatric Nursing, hours obtained only within the last 5 years.
Alternatively, you can also show that you have worked for at least 5 years as a Pediatric Nurse, with more than 3,000 clinical hours (1000 of the hours must have been obtained within the last 2 years).
What counts as work experience hours?
They may be pediatric-related clinical research, home health care for minor patients, school care for minor patients, teaching pediatrics and administrative tasks, consultations with parents, or providing direct patient care.
It is after you are cleared by the NCLEX that you are then qualified for a Pediatric Nurse certification through the Pediatric Nursing Certification Board (PNCB).
According to the board, "[b]eing certified sends a message that a Nurse has specialty knowledge beyond RN licensure.
Board certification may benefit Nurses with increased compensation, enhanced career mobility, and recognition of validated expertise by employers, colleagues, and patients."
A second organization that also certifies Pediatric Nurses is the American Nurses Credentialing Center (ANCC).
Where Pediatric Nurses work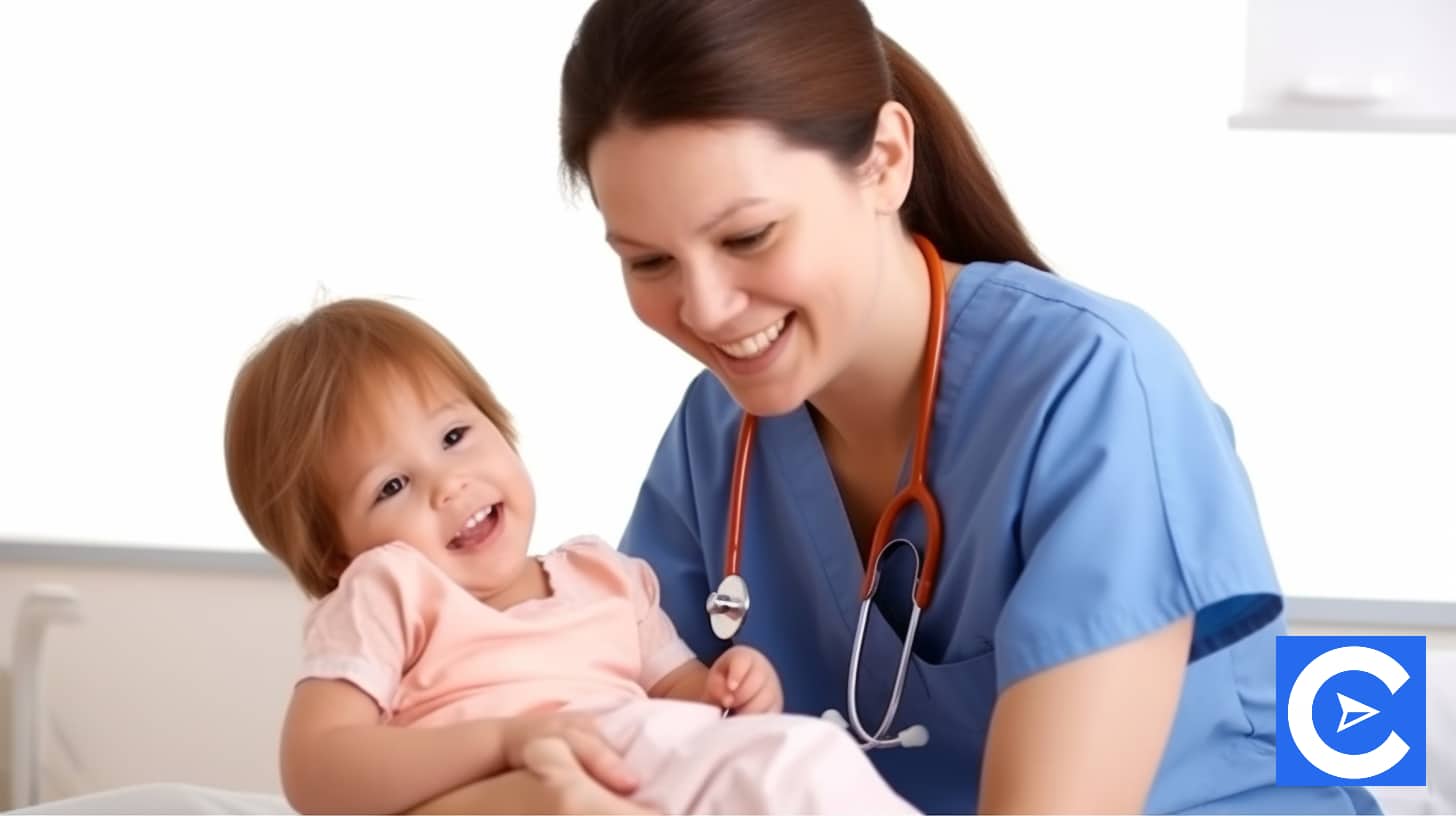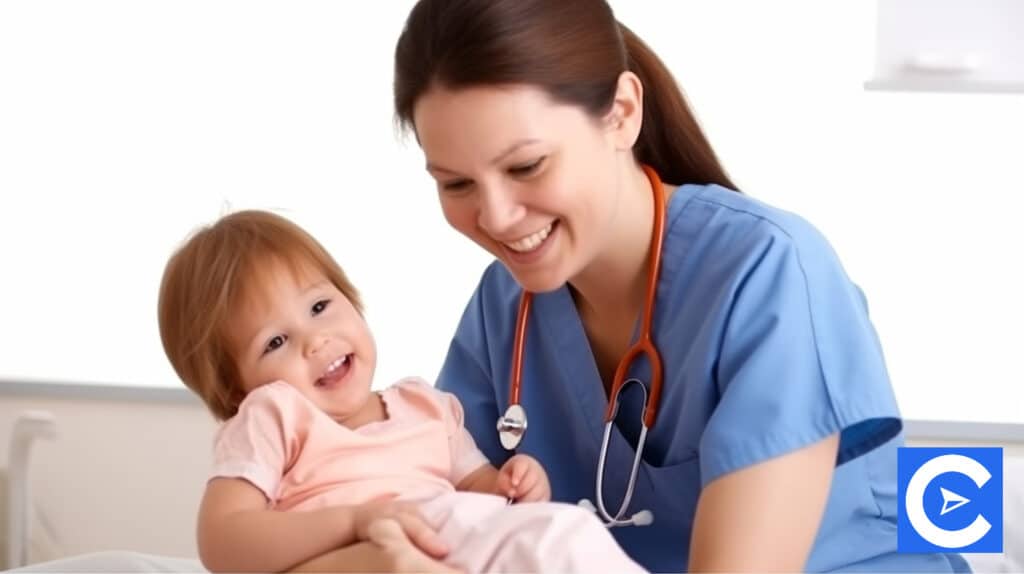 Pediatric Nurses are versatile people in terms of the workplace.
They can work in several places where the duties are needed.
Let's consider some of their typical workplaces:
Hospitals: This has to be the first thing on your mind.
Pediatric Nurses are always present in children's hospitals or the pediatrics department of any established medical center.
They are also present when children are admitted into the ICUs and also in oncology departments.
Surgical Centers: Some surgeons specialize in the treatment of kids.
Pediatric Nurses are present here.
They are also present when any major medical procedure is t be performed on a minor.
Their presence is not as a spectator but as a help to the Surgeon.
For Pediatricians to assist with surgeries, they need another special certification.
Doctor's Offices: They are also present in a physician's office when the health status of a minor is in focus.
A Pediatric Nurse can help with conducting a child's initial health assessment, updating electronic patient records, and obtaining samples for medical tests.
Community Clinics: The roles of the Pediatric Nurse in a community clinic are somewhat similar to the role they perform in the physician's office.
Anytime a minor is brought to the clinic, they are always ready to provide the needed patient care.
Schools: Although not too common these days, schools have a Pediatric Nurse on standby to attend and care for kids who fall ill.
They also help with immunizations, visual testing, compiling students' medical records, and performing any related tasks.
What is a Pediatric Nurse?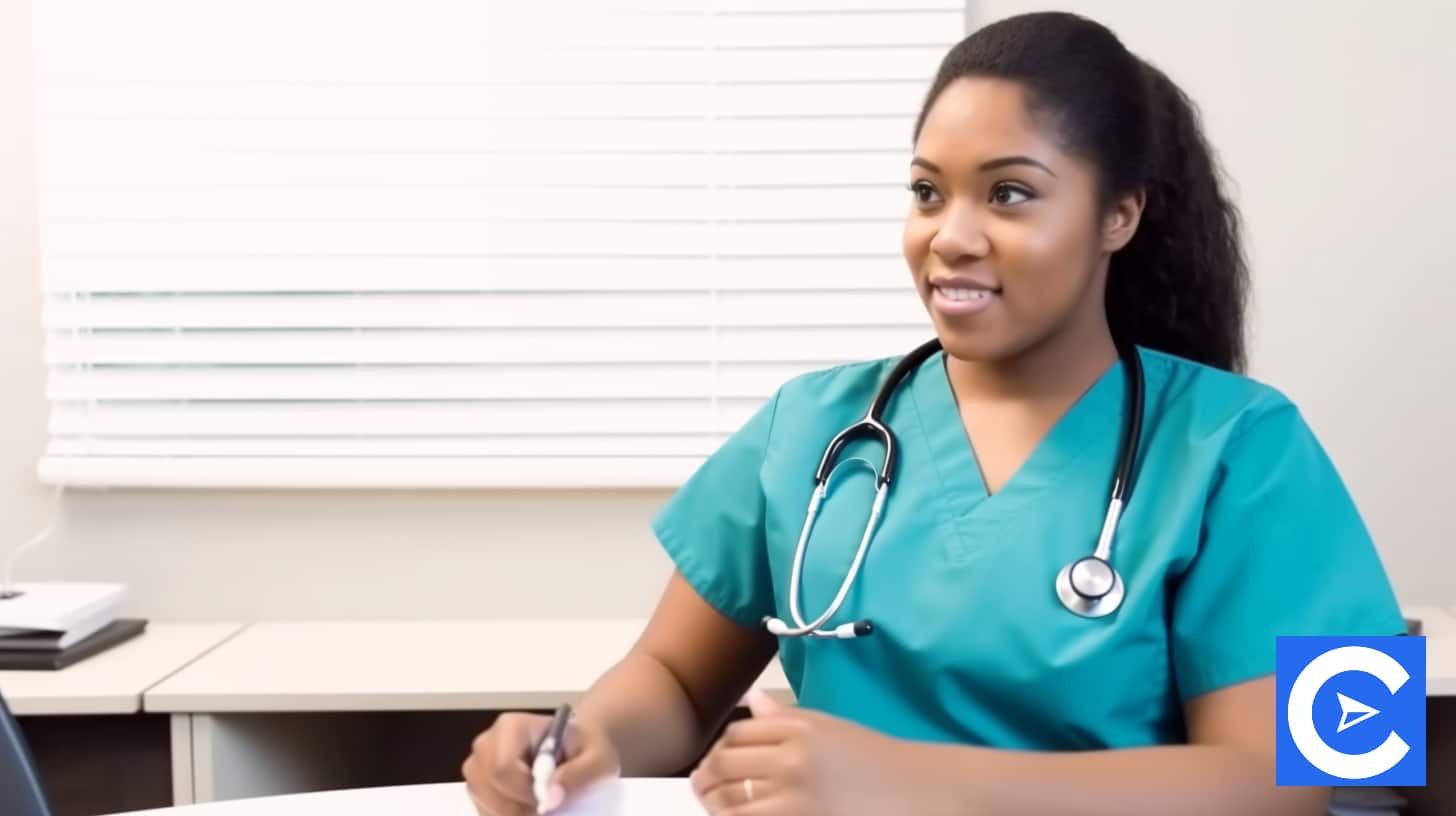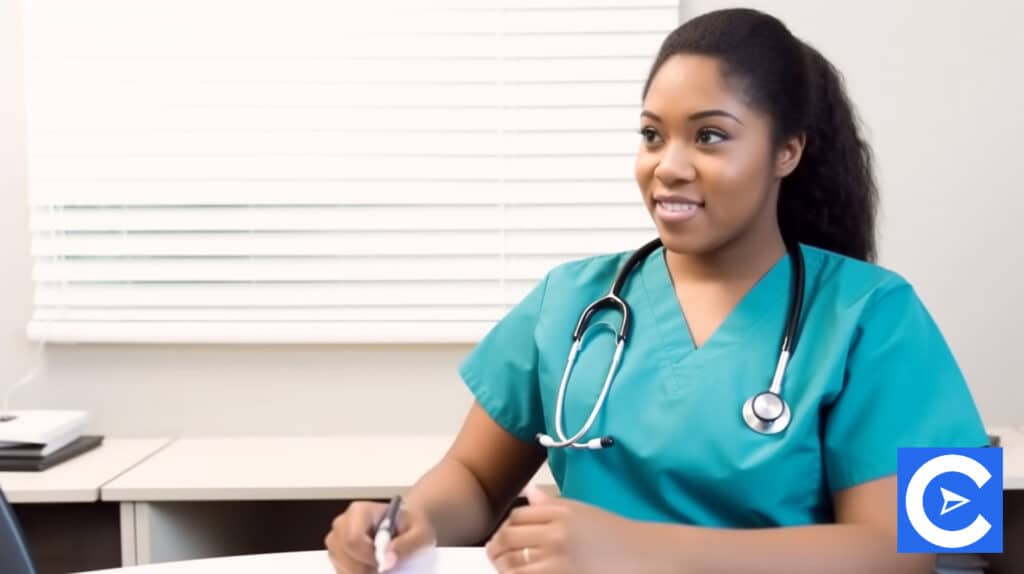 We thought to remind you of the things we have discussed so far, things we want you to always remember about pediatric nursing.
What you are expected to do: Provide direct patient care for children, from newborns to teens.
You are also expected to provide preventive care for children who are seriously ill or children who have specific medical conditions.
Possible workplace: You can work in general hospitals, dedicated children's hospitals, outpatient clinics, schools, community clinics, or any other medical facility.
Required degree: An associate Degree in Nursing (ADN), or a Bachelor of Science in Nursing (BSN).
Be sure to get the proper certification because this sets you apart and gives your career that reputation boosts before employers in the healthcare industry.
FAQs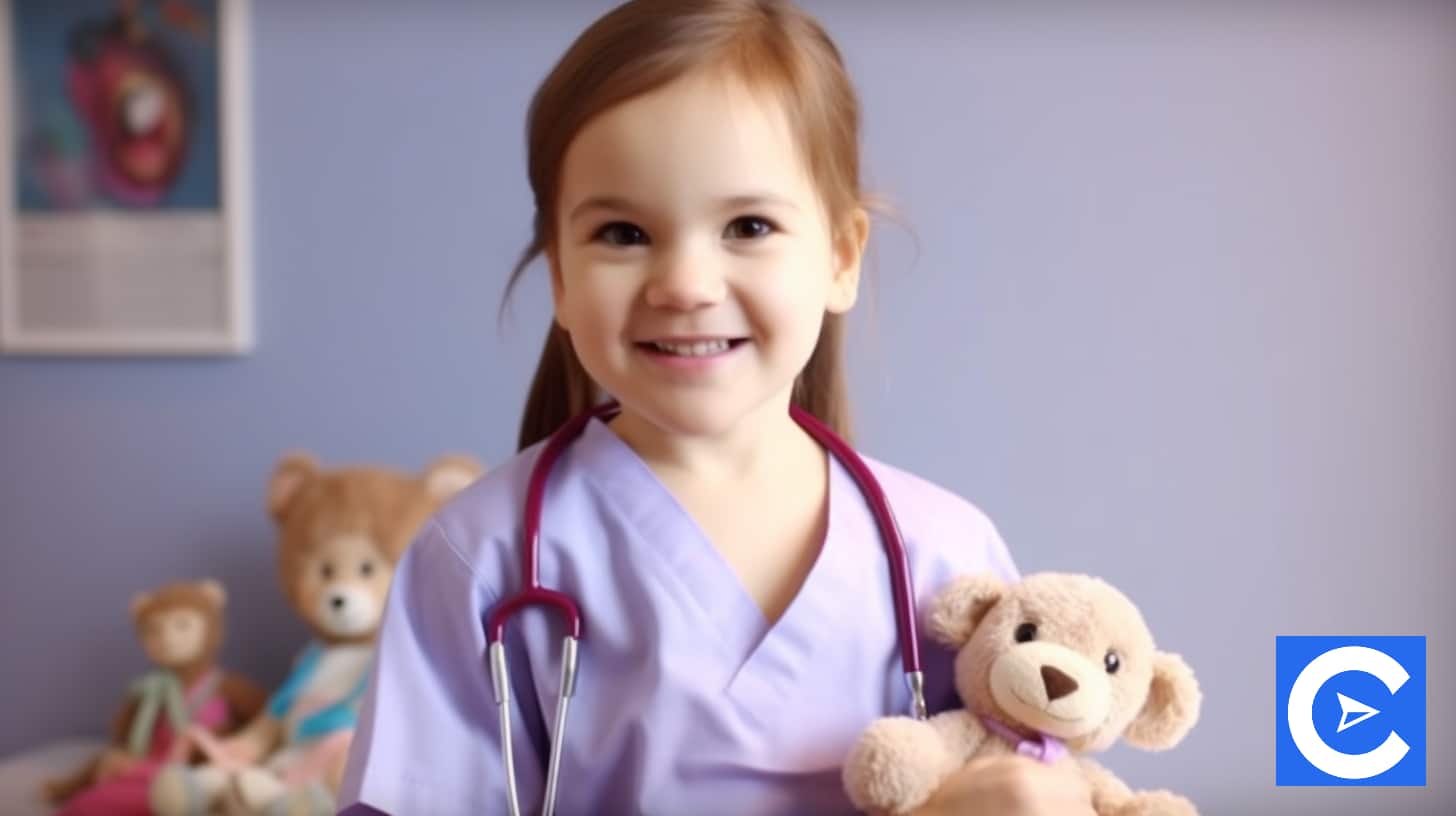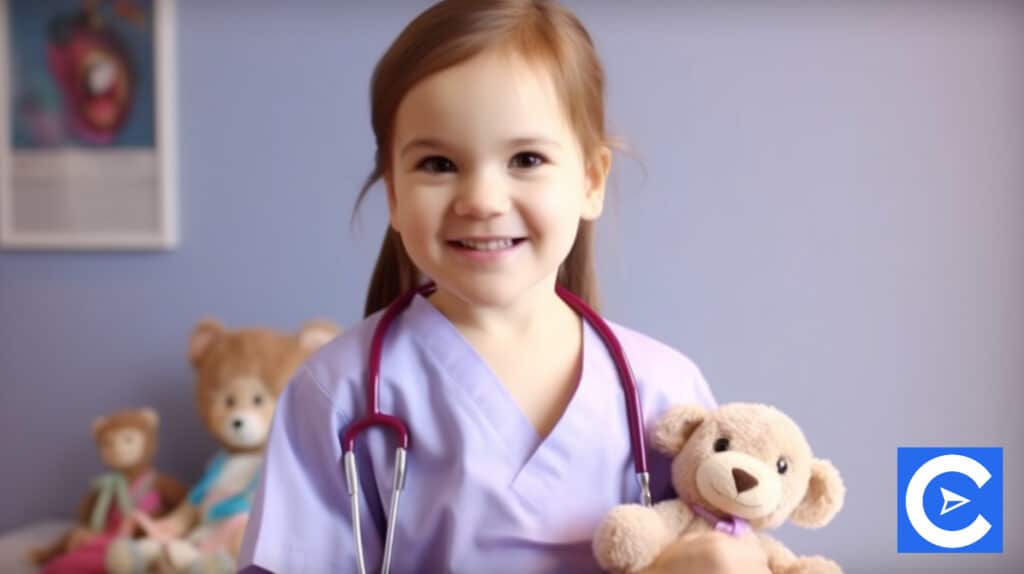 Steps to Becoming a Pediatric Nurse
It depends on where you currently are in your nursing career. If you are not an RN, earning your BSN degree, clinical experience, being licensed, and applying for a pediatric certification can take 7 to 8 years. The entire process can take between 3 to 4 years for RN.
Do you need a nursing degree in Pediatric Nursing?
Yes, you do need at least one nursing degree to qualify for the pediatric certification. You are required to present either an Associate Degree in Nursing (ADN) or a Bachelor of Science in Nursing (BSN). To focus more on Pediatrics, some people earn their master's degree in a pediatric-related discipline.
What are the basic Pediatric Nurse requirements?
Apart from having your nursing degree, you are also required to apply for the state's licensure exam through the NCLEX. This qualifies you to become a Registered Nurse. As a Registered Nurse, you can apply for pediatric certification through the Pediatric Nursing Certification Board (PNCB)
Is Pediatric Nurse hard?
Pediatric Nursing is not difficult but can be physically demanding. For example, your daily tasks will involve you being on your feet for most of the day. You may be required to move patients, discuss extensively with parents, get creative before administering medications and treatments.
How much does a Pediatric Nurse make?
According to the U.S Bureau of Labor Statistics, a newly certified Pediatric Nurse earns approximately $74,000 a year. That annual salary shows that they make a little above $6,000 in a month from their salary alone. This projected salary varies from state to state and from workplace to workplace.
References
U.S bureau of labor statistics