Hello there, welcome to another exhilarating read about Critical Care Nurse!
In this article, we'll go over what a Critical Care Nurse is, CCU Nurse duties, some Critical Care Nurse associations, why you should become one, the nursing career and job prospects, and some common CCU Nurse frequently-asked questions.
When done reading the article, you'll understand every aspect of the life and career of an ICU Nurse.
We'll take you through:
What is a Critical Care Nurse?
Job descriptions of CCU Nurses
The career outlook for an RN ICU
What A Day in the Life of a Critical Care Nurse looks like
Let's get started right away!
What is a Critical Care Nurse?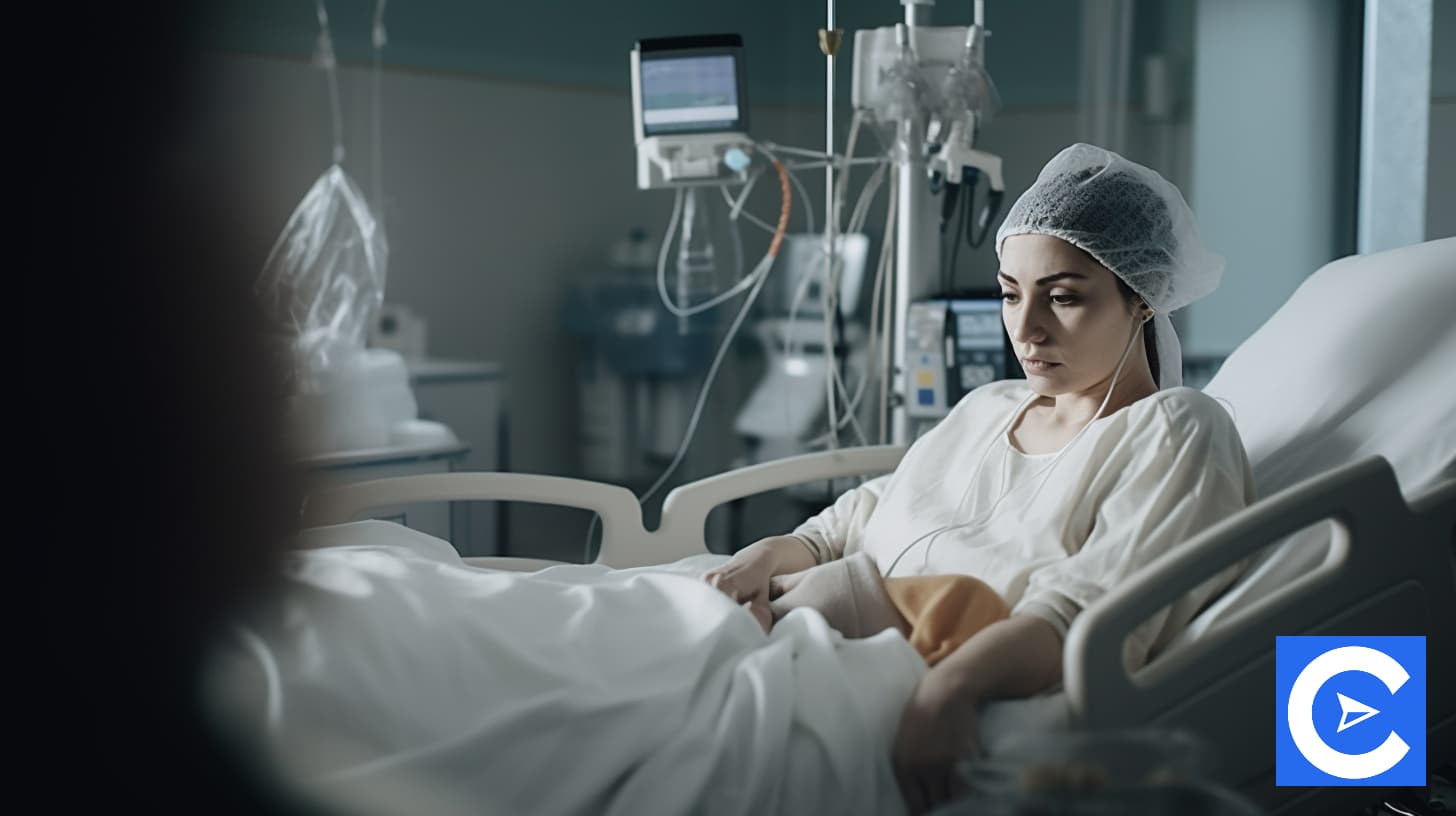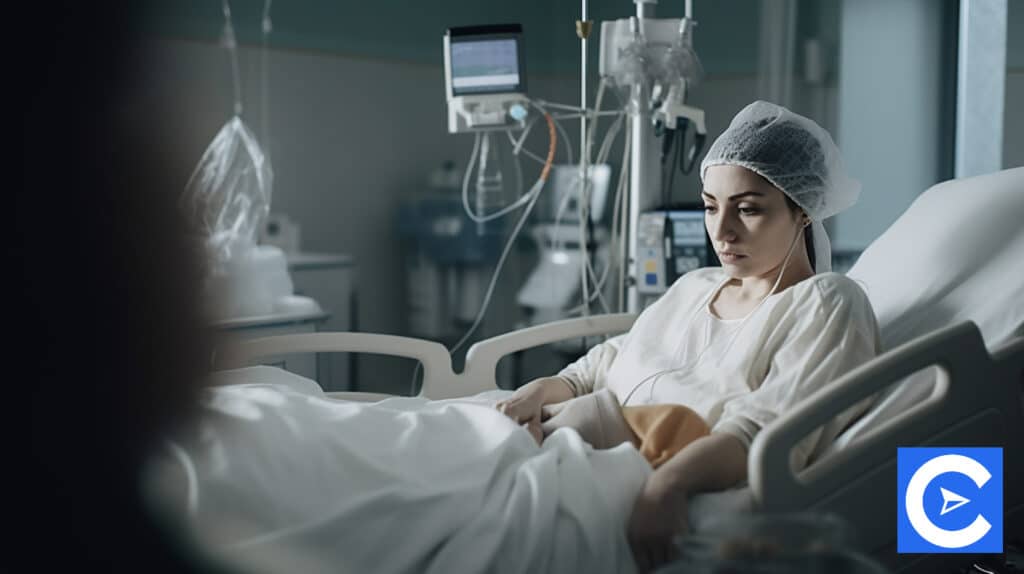 CCNs (Critical Care Nurses) provide direct, practical care for severally injured or terminally ill patients before and in postoperative medical settings.
They are in charge of weighing the risks and advantages of suggested medical interventions, rehabilitating patients, and providing life-saving care in emergency cases.
Because the patients they care for have such urgent requirements, most CCU Nurses only deal with one or two patients at a time and collaborate with a team of healthcare experts that includes other Nurses, Physicians, and Allied Health Professionals.
As everyday superheroes, CCNs (Critical Care Nurses) help patients recover from life-threatening injuries and illnesses.
You must be an RN (Registered Nurse) with at least a two-year nursing program degree to begin working in this highly specialized position.
However, the qualifications are not limited to schooling.
By definition, critical care nursing necessitates critical thinking, critical care experience, adaptability, and compassion for patients and their families.
If you want to learn how to become a Critical Care Nurse, you'll need to complete a demanding nursing program, certification, and clinical training while in the position.
In addition, CCNs must satisfy the AACN's (American Critical-Care Nurses) continuous training standards.
Types of Intensive Care Unit Nurse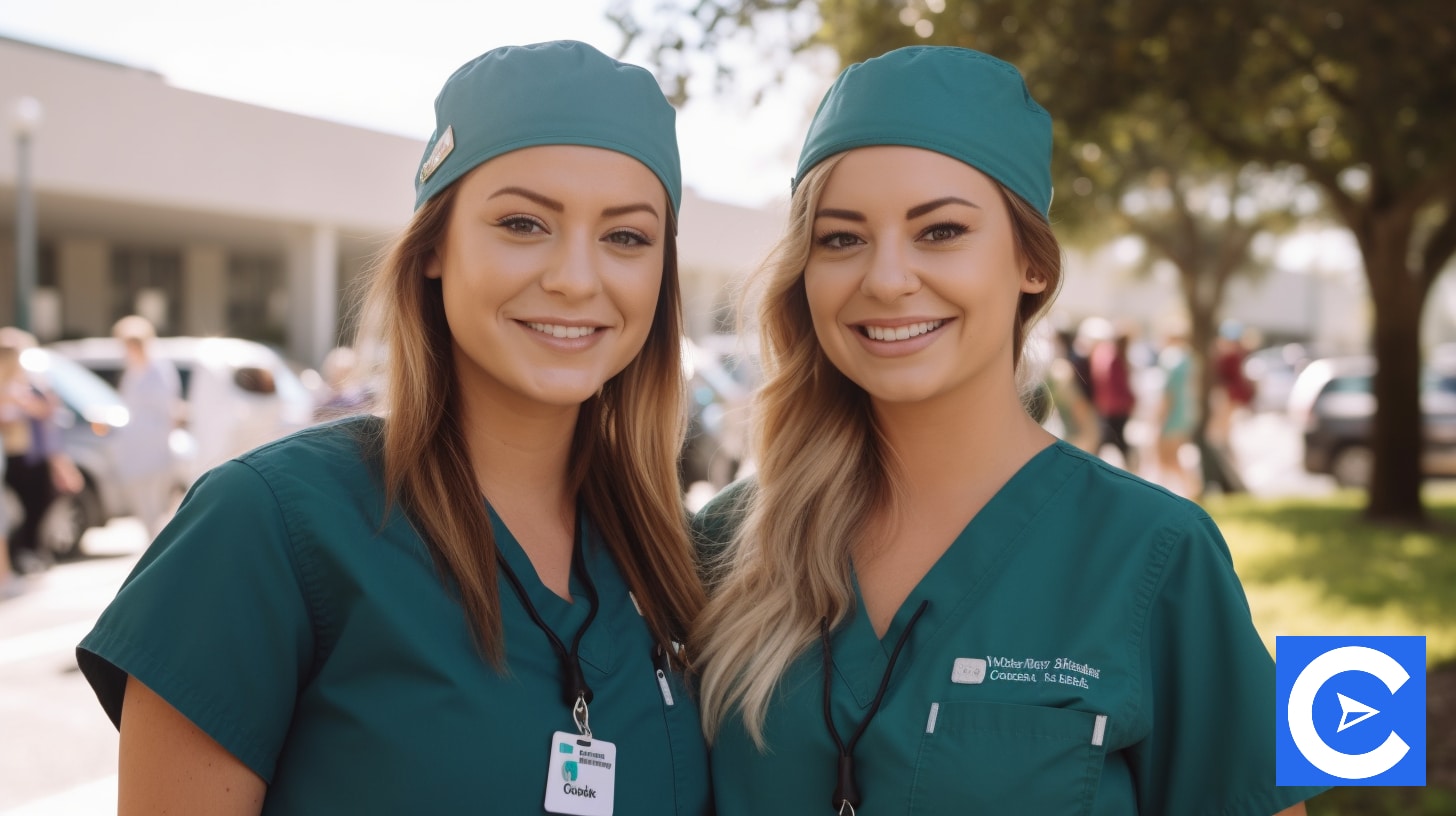 Nurses who work in critical care can obtain certification in a medley of areas, including:
Acute/Critical Care Nurse-Pediatric (CCRN-Pediatric)
Nurses provide nursing care and recommended treatment for severely ill children in an assortment of settings, including trauma units and intensive care units.
Acute/Critical Care Nurse-Adult (CCRN-Adult)
Nurses work in a number of settings, including cardiac care units and ICUs, to give direct patient care to acutely or critically ill patients.
Acute/Critical Care Nurse-Neonatal (CCRN-Neonatal)
Nurses provide critical or acute care to premature infants and neonates in NICUs and other specialty care units.
Critical Care Nurses have a miscellany of job opportunities, including:
Transport/Flight Nurse
These Nurses provide care to critically injured or ill patients during ambulance, aircraft, or helicopter transports.
Tele-ICU Nurse
These Nurses are trained to provide bedside remote care using video communication and computer technology.
Tele-ICU Specialists are usually based in a remote or central area.
Head CCU Nurse
These Nurses are in charge of critical care units like NICUs, ICUs, and trauma units.
Staff supervision, quality control, and inventory management are among the responsibilities.
Critical Care Nurse Job Description (ICU Nurse Responsibilities)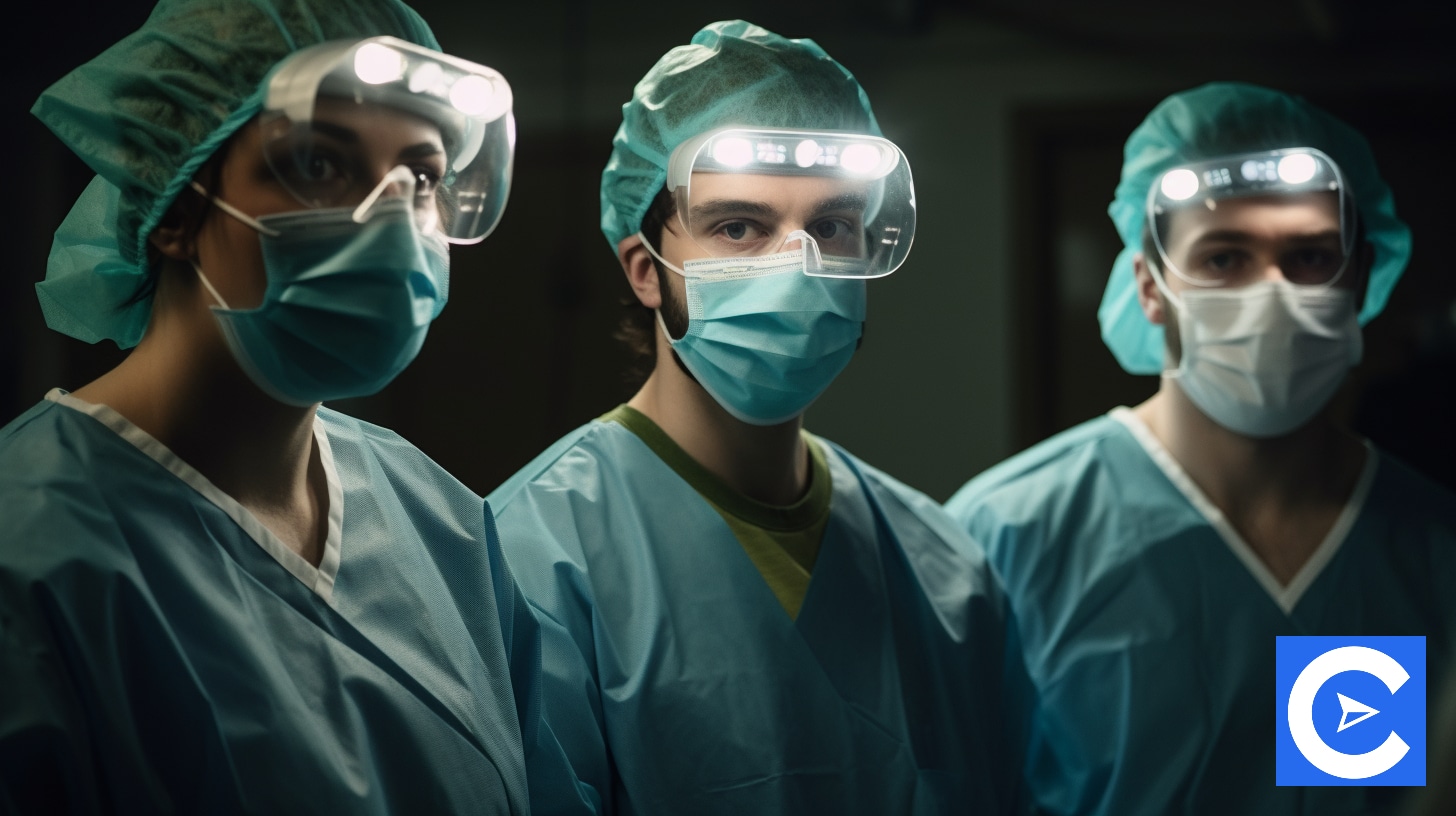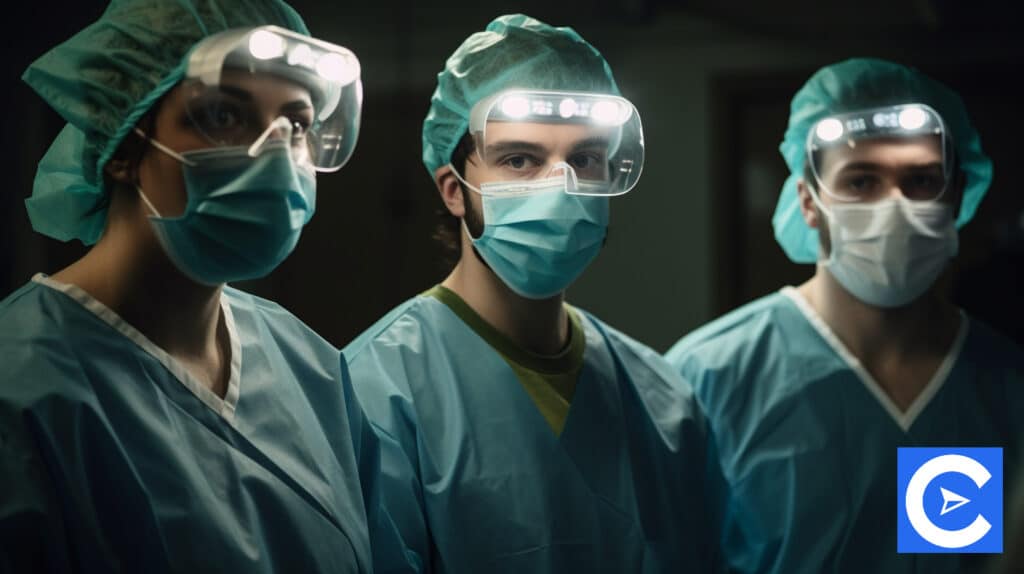 In ICUs, neonatal ICUs, emergency rooms, recovery rooms, telemetry units, cardiac care units, pediatric ICUs, cardiac catheter laboratories, and progressive units, a Critical Care Nurse offers specialized patient care to those who are critically sick or have life-threatening injuries that require advanced care.
Surgeons, Doctors, Nurse Practitioners, Nurse Educators, Healthcare Case Administrators, Nurse Researchers, and Clinical Nurse Specialists are among the professionals that work with critical care RNs.
Some of the Critical Care Nurse's job descriptions are:
Coordination and collaboration with fellows of the health care team to plan, evaluate, and execute patient care plans
Schedule and give prescribed medications (subcutaneously, orally, or by IV)
Supply fundamental bedside care such as catheter management, clothing changes, vital sign monitoring, and aiding the ill patient with movement
Keeping an eye on patients for any changes in renal, breathing, or cardiac state, whether dramatic or slight
Informing the doctor about any negative responses to medications or treatments
Analyzing a patient's condition, ordering, interpreting, and evaluating diagnostic tests
Recognizing when a patient's health is not getting better and notifying the rest of the intensive care team.
Take remedial measures when a patient exhibits negative symptoms
Monitoring and adjusting technological electronic equipment such as respirators, heart monitors, oxygen pumps, and ventilators
Standing in as a patient advocate by appreciating the patient's fundamental rights, values, and beliefs
Inform family members and significant others about a patient's condition in a timely and appropriate manner
Assist with end-of-life care and conveniences
A Critical Care Nurse's job includes performing extensive medical procedures and maintaining the life support systems of critically sick patients after surgery, injuries, or life-threatening diseases on a daily basis.
Critical Care Nurses have been educated to recognize subtle or rapid changes in a patient's condition and to give adequate sedation or emergency care as soon as possible.
Because their status might change quickly and without warning, terminally ill patients require more frequent nursing assessments and round-the-clock monitoring.
Since their patients require continual attention, CCNs are usually assigned to only one or two patients at a time.
Here are some of the duties expected of a CCN on daily basis:
Advanced Nursing Care
A Critical Care Nurse is responsible for highly technical patient assessments, the administration of comprehensive pharmaceutical regimes, the implementation of sophisticated patient care plans, and basic patient care.
A Critical Care Nurse's responsibilities include providing supplemental oxygen, managing life support tools, monitoring cardiac and renal status, administering IV drugs, dressing changes, and catheter management.
Basic Patient Care
Basic patient care, such as bandaging and cleaning a patient's wounds, moving, turning, or bathing a patient, and taking vitals, would be assigned to a Patient Care Technician or Nurse's Aide in many other fields of nursing.
Since an injured or severely ill patient's health might swiftly deteriorate, Critical Care Nurses must provide all of the patient's care.
Patients in critical care settings, as well as their family members, are under emotional and physical strain.
In the face of heightened emotions, Critical Care Nurses must have understanding, empathy, and tolerance.
They are regularly called upon to act compassionately when family members and loved ones are grieving.
They must also confront their own feelings in the face of patients who suffer from chronic illnesses or die.
Where ICU Registered Nurses Work?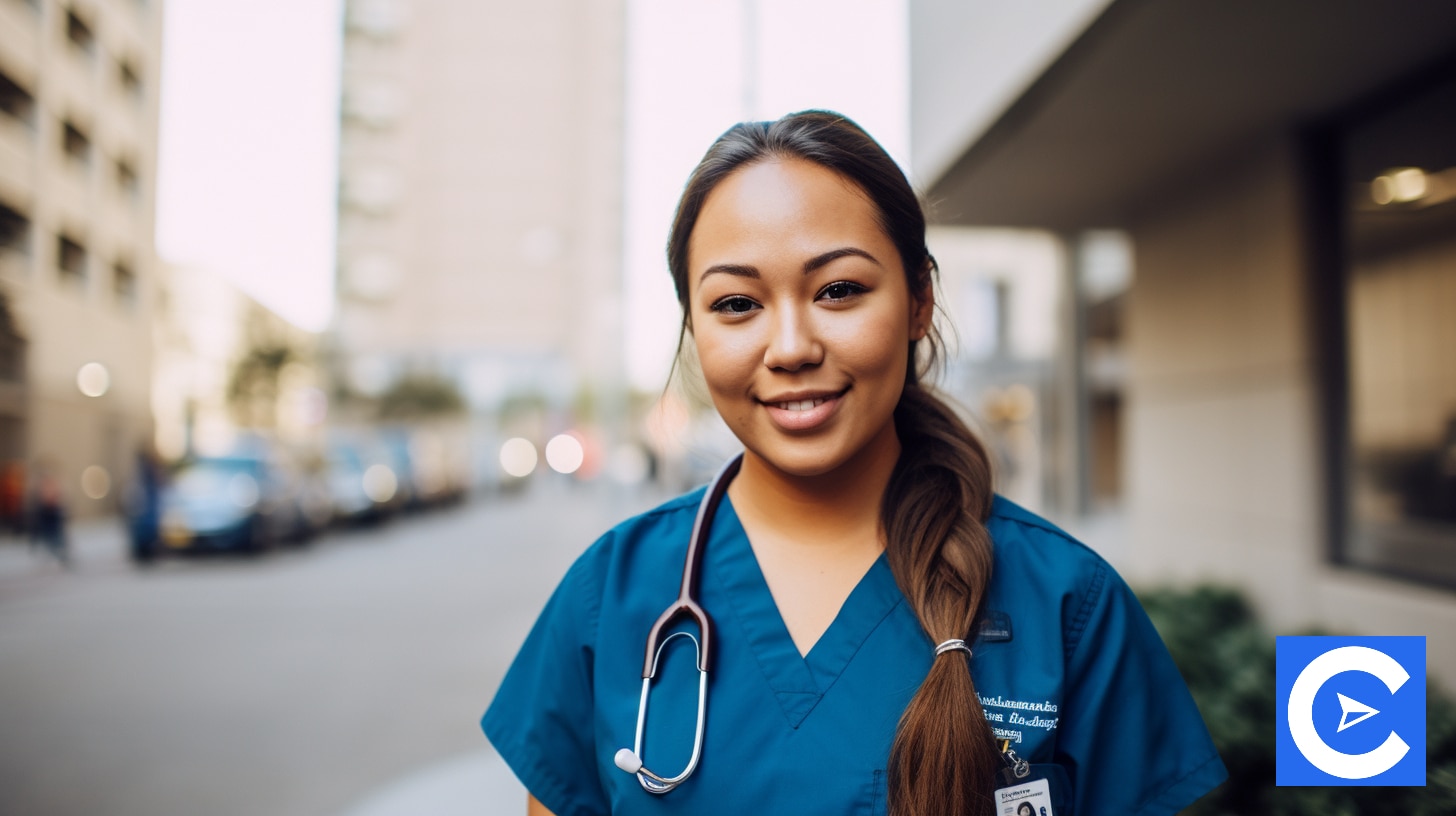 Intensive Care Nurses provide care to the most critically ill, high-risk patients at all stages of life, both within and outside the intensive care unit.
These individuals may have recently undergone surgery, be suffering from acute respiratory discomfort, or are battling a persistent condition.
As a Critical Care Nurse, you have the option of specializing in an area of nursing that matches your career objectives and interests.
Critical Care Nurses may work with the following:
Newborns who are vulnerable in neonatal critical care units
Senior citizens residing in skilled nursing facilities
Cardiovascular patients in post-operative units
Patients with burns in trauma centers
Patients who sustain critical injuries on transport flights
Patients admitted to long-term acute-care facilities
Patients undergoing progressive care
Patients recovering from surgery
Intensive Care Nurses additionally, might travel to locations impacted by healthcare emergencies or natural disasters to provide essential care to critically ill or injured patients as ICU Travel Nurses.
Some Travel Nurses even travel abroad to assist in disaster relief efforts.
ICU Nurse Requirements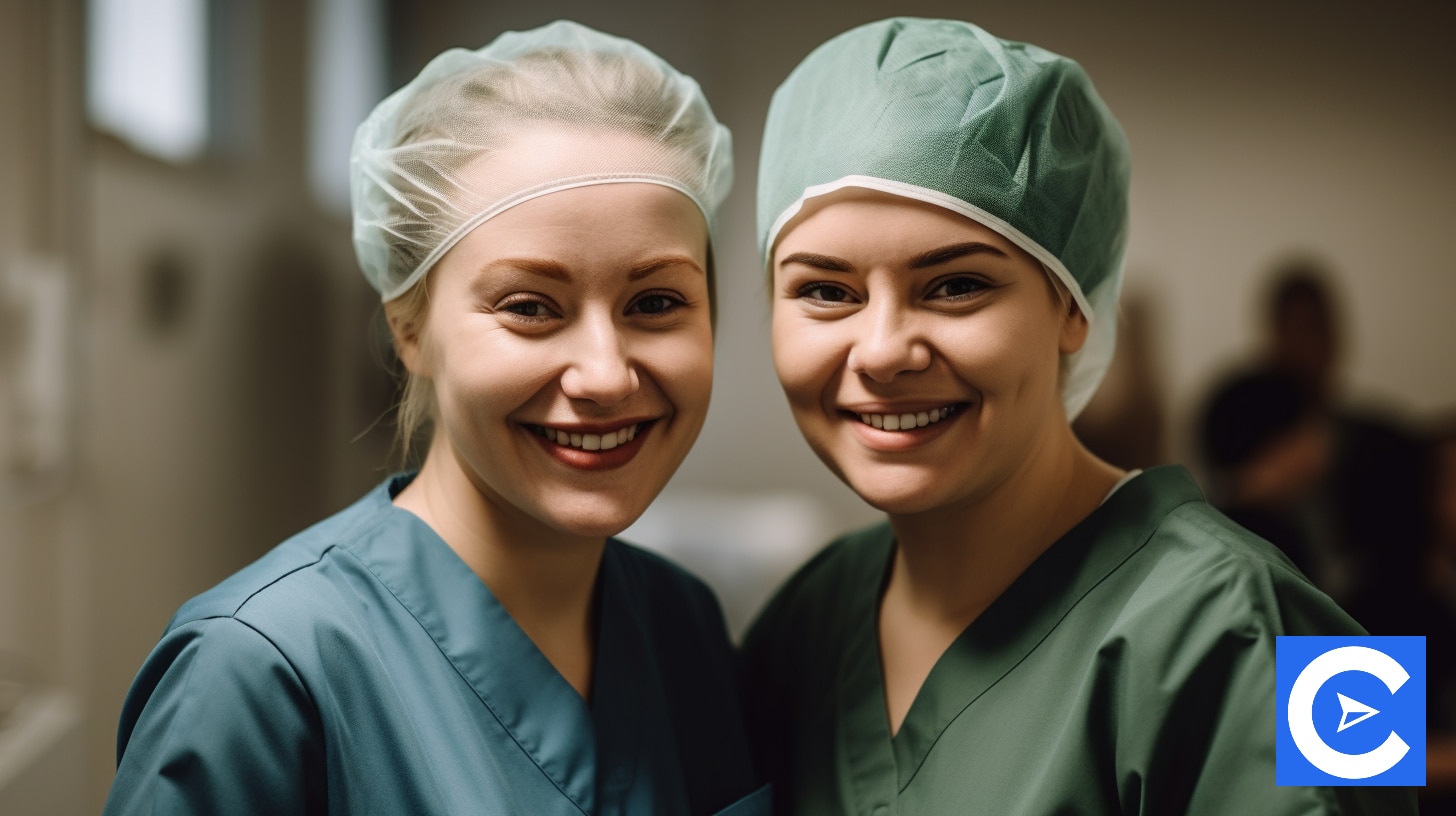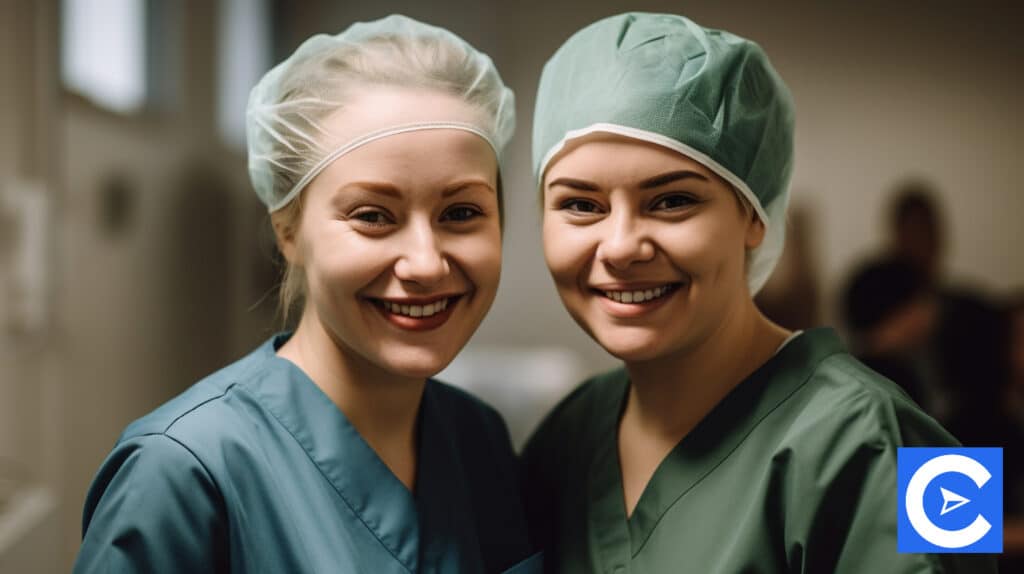 To become a Critical Care Registered Nurse, there are some basic requirements demanded of you.
These are education and skill requirements:
Critical Care Nurse Education
Because functioning in a critical care unit necessitates advanced abilities, CCN education frequently requires a full-time Bachelor's Degree in Nursing (BSN) program.
Simply put to work as a CCU Nurse, a Healthcare Specialist must first have a Bachelor's or Associate's Degree in Nursing.
After acquiring state licensure and a CCN certification, and gaining twelve to sixty months of clinical care experience while in the position of caring for critically or acutely ill patients, Registered Nurses can progress to the critical care nursing profession.
Most Critical Care Nurses may probably seek a master's degree after receiving a bachelor's degree in order to advance to leadership roles in the critical care nursing sector.
ICU Nurse Practitioner Skills
CCU Nurses must have outstanding leadership and decision-making abilities to flourish in a fast-paced, high-stress environment like an emergency trauma department or ICU.
Complicated medical gear, such as heart monitors and respirators, must also be familiar to healthcare professionals working in critical care settings.
A Critical Care Nurse must have the following abilities:
Physical Endurance
Nurses working in critical care environments must undertake difficult duties and are frequently on their feet for the duration of their shifts.
Communication Skills
Doctors, patients, and families rely on Critical Care Nurses for communication.
Critical Thinking Skills
Nurses must make vital medical judgments rapidly in emergency scenarios to meet critical patient demands while paying stringent attention to every tiny detail to sidestep mistakes.
A Critical Care Nurse's other characteristics include:
Confidence
To guarantee good patient treatment, Nurses are expected to be confident in their decisions and knowledge.
Resiliency
Nursing is an emotionally and cognitively hard career, thus Nurses are expected to be emotionally strong.
Compassion
Patients and their families should be treated with understanding and empathy by Nurses.
Critical Care Unit Nurse Job and Career Outlook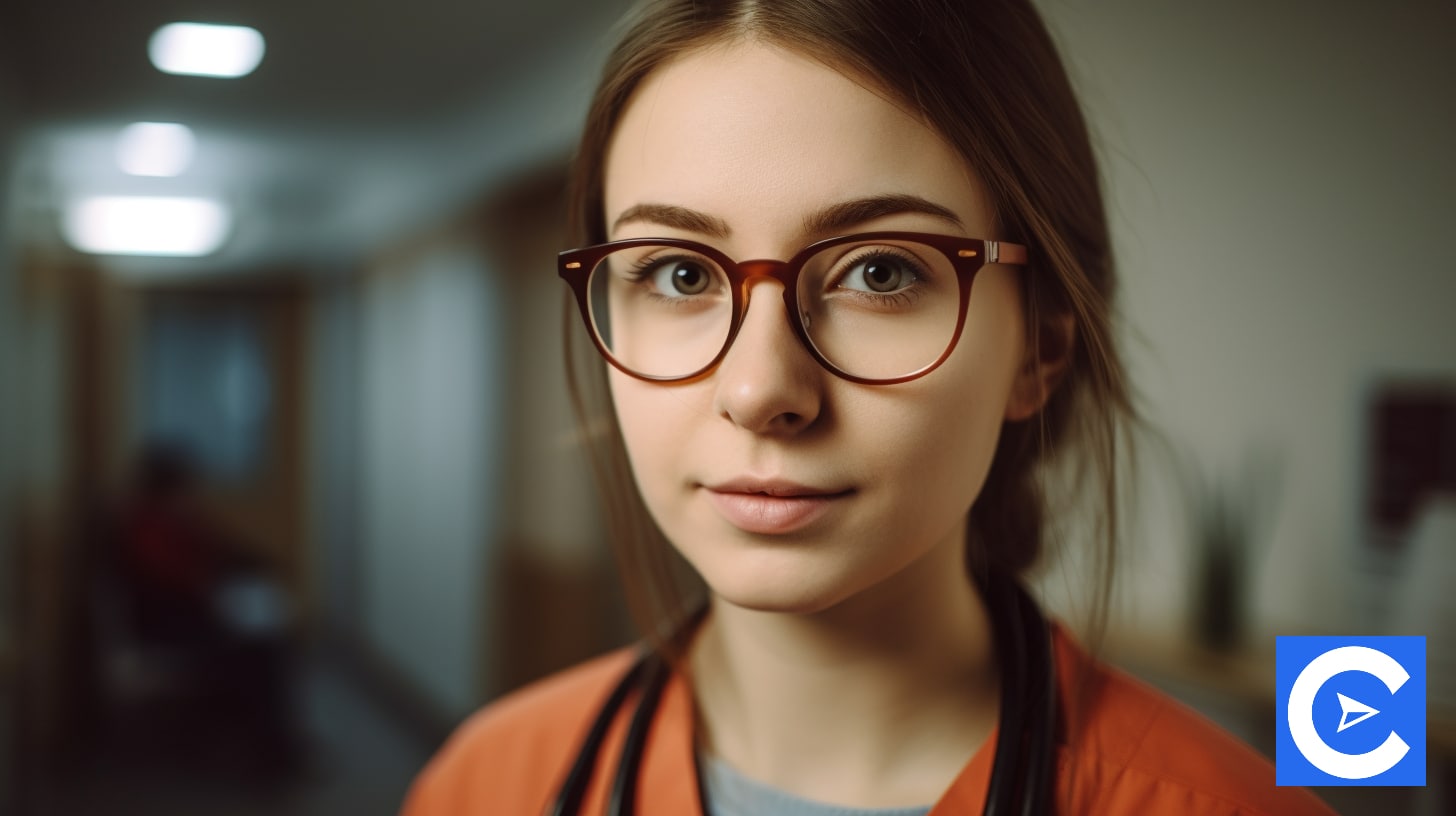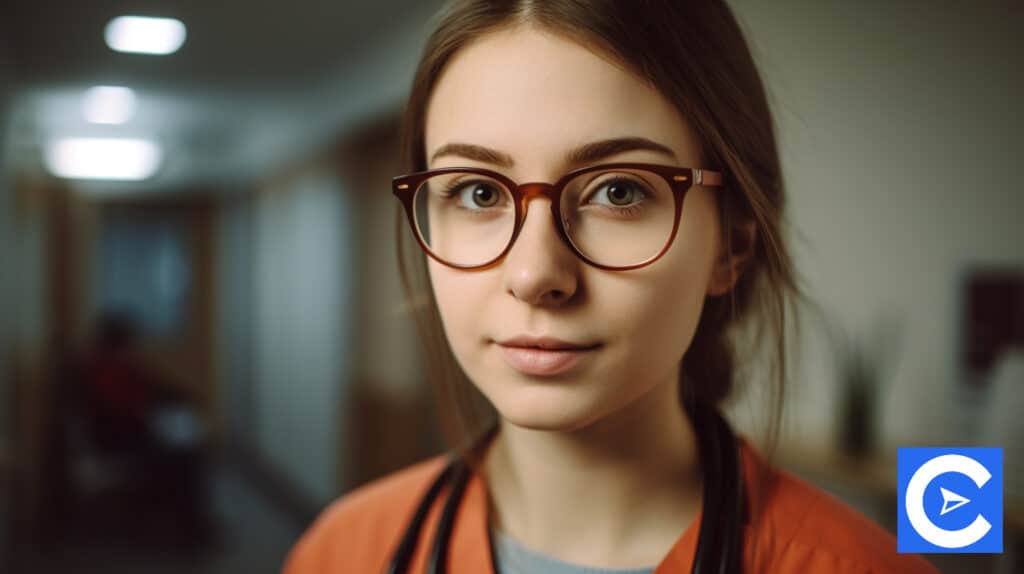 Due to the nationwide Nurse crisis, recently highlighted by the pandemic, practically every sort of nursing management and employment is in high demand.
This includes critical care nursing.
Indeed, a sizable proportion of people now employed in critical and acute care nursing leave the specialty for a hodgepodge of reasons, increasing the demand for these specialists.
According to the BLS (Bureau of Labor Statistics), employment of Registered Nurses is predicted to increase by 10-12% between 2018 and 2028, owing to an increased emphasis on preventative care, population aging, and rising incidence of chronic illnesses.
When you include the unique circumstances that drive Critical Care Nurses to retire early, it's no surprise that hospitals and other facilities are scrambling to attract additional staff.
Professional Resources for Critical Care Nurses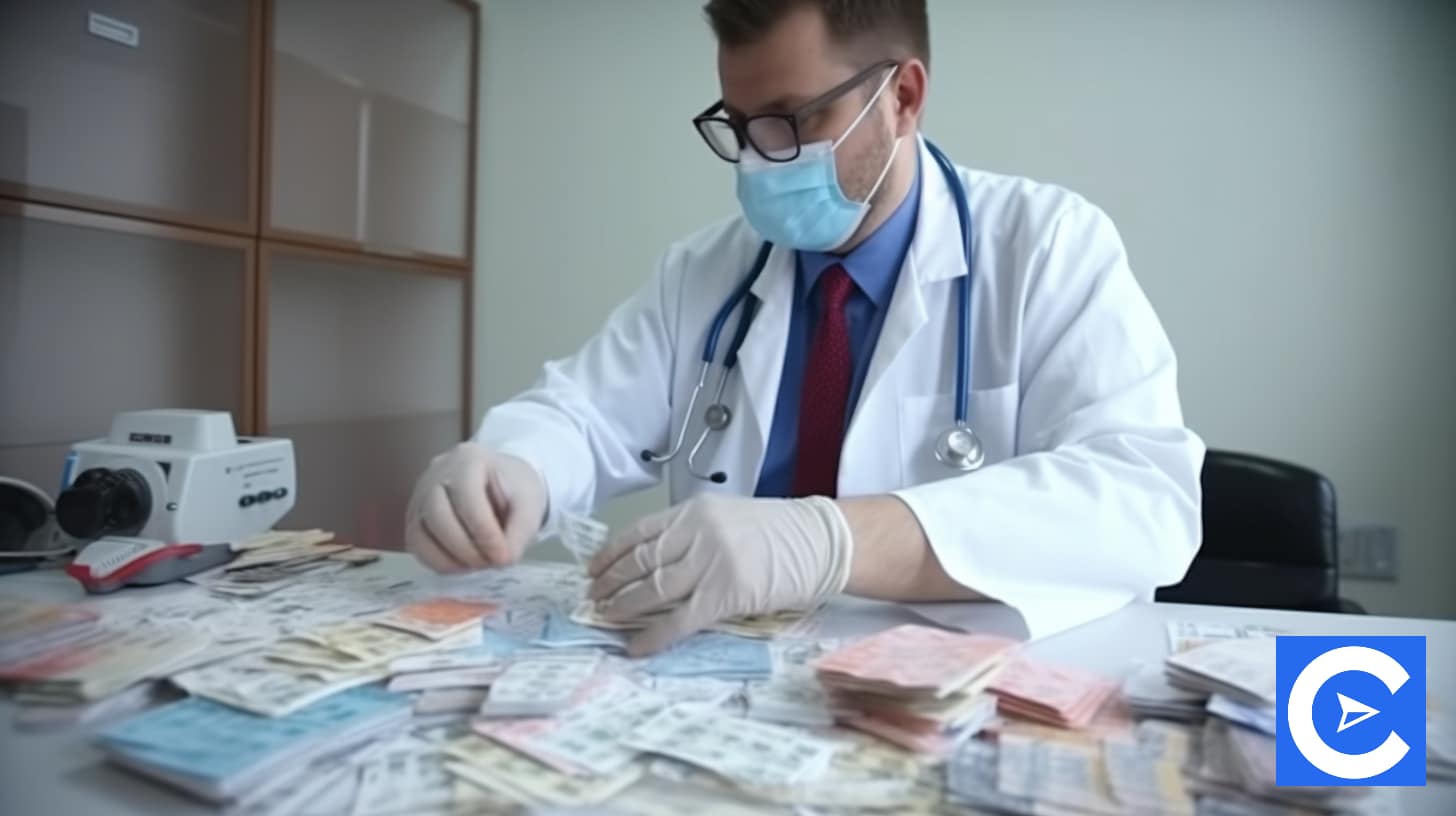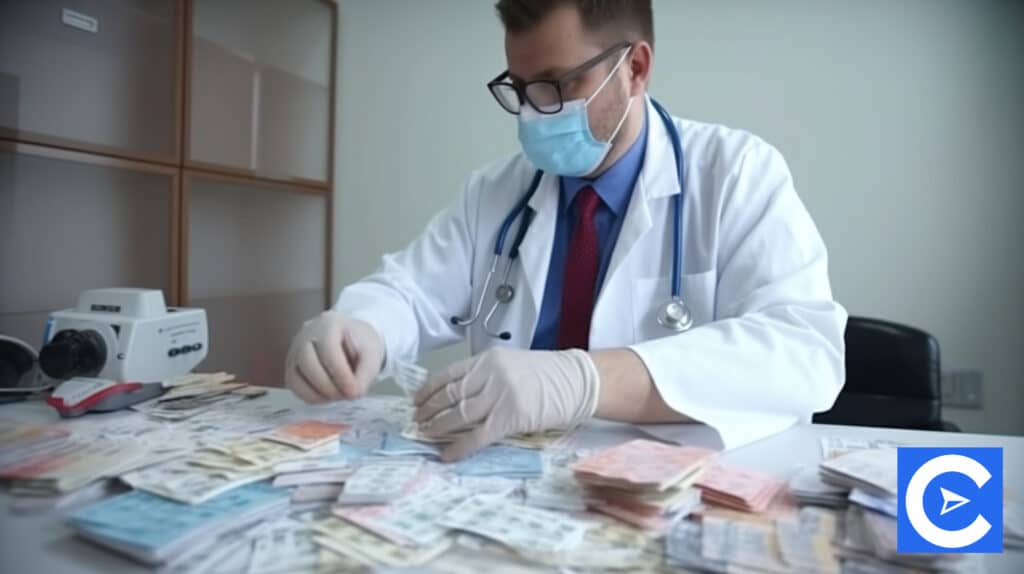 American Association of Respiratory Care
The AARC (American Association for Respiratory Care) is a non-profit organization that supports respiratory care in the United States.
American Burn Association
Ths organization is dedicated to improving the lives of all people who have been burned.
The American Burn Association and its members devote their resources and time to supporting and promoting burn education, research, rehabilitation, treatment, and prevention.
American Association of Critical-Care Nurses
The AACN (American Association of Critical-Care Nurses) is the world's biggest specialty nursing organization and an extraordinary community of Acute and Critical-Care Nurses dedicated to providing the best possible patient care.
American Thoracic Society
This organization is a non-profit organization dedicated to improving critical, pulmonary, and sleep-related breathing disorders care.
The American Sanatorium Association was founded in 1905, and the name was changed to the American Trudeau Society in 1938.
Society of Critical Care Medicine (SCCM)
The Society of Critical Care Medicine (SCCM) is the world's biggest non-profit medical organization dedicated to advancing critical care consistency and excellence.
SCCM is the only organization covering all critical care team's professional components, with members from over 99 countries.
American Journal of Critical Care
The AJCC (American Journal of Critical Care) is the primary peer-reviewed publication for conveying breakthroughs in critical care research published by the AACN (American Association of Critical-Care Nurses).
Pros and Cons of Becoming an ICU Nurse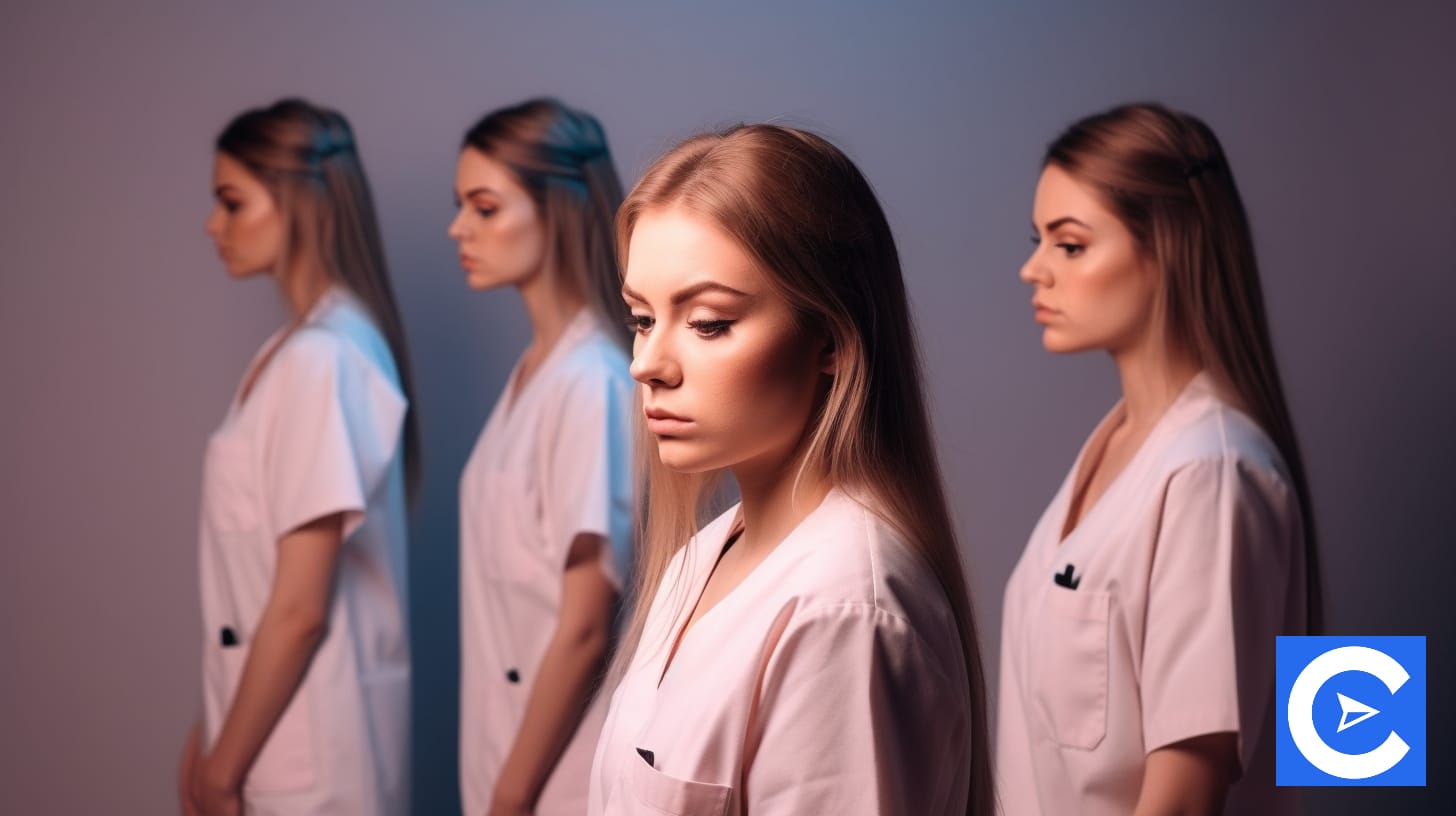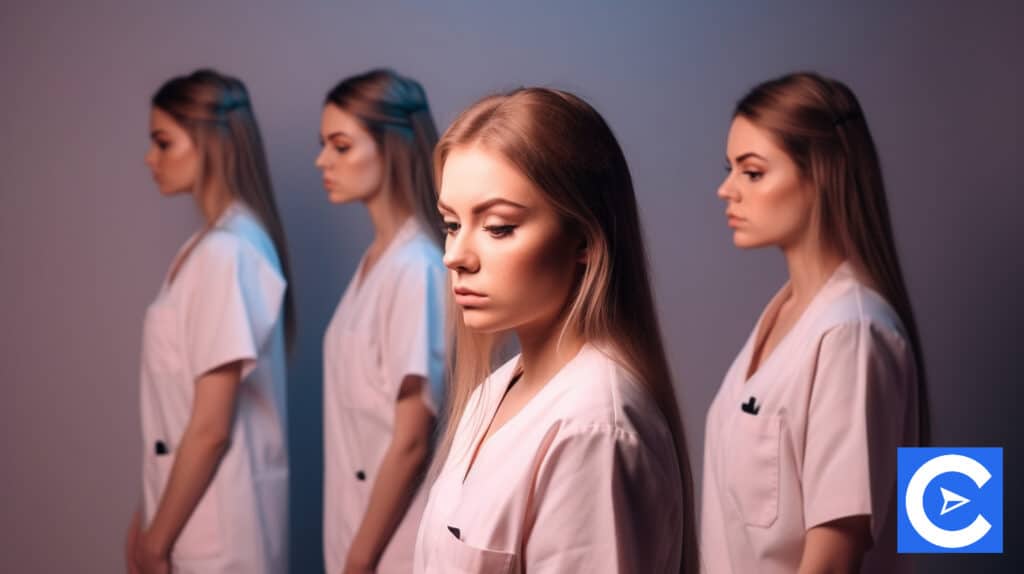 Pros
The satisfaction of helping a critically injured or ill patient recover
Working with a motley of healthcare professionals and as part of a team
Only a few patients are cared for at a time by Critical Care Nurses
Possibility to work with cutting-edge medical technology
Cons
Critical Care Nurses may be required to work long shifts, including 12 to 14-hour stints on their feet.
Job burnout as a result of the high mortality rate of severally ill patients
Being a patient's advocate has a lot of emotional weight if they can't communicate.
Conclusion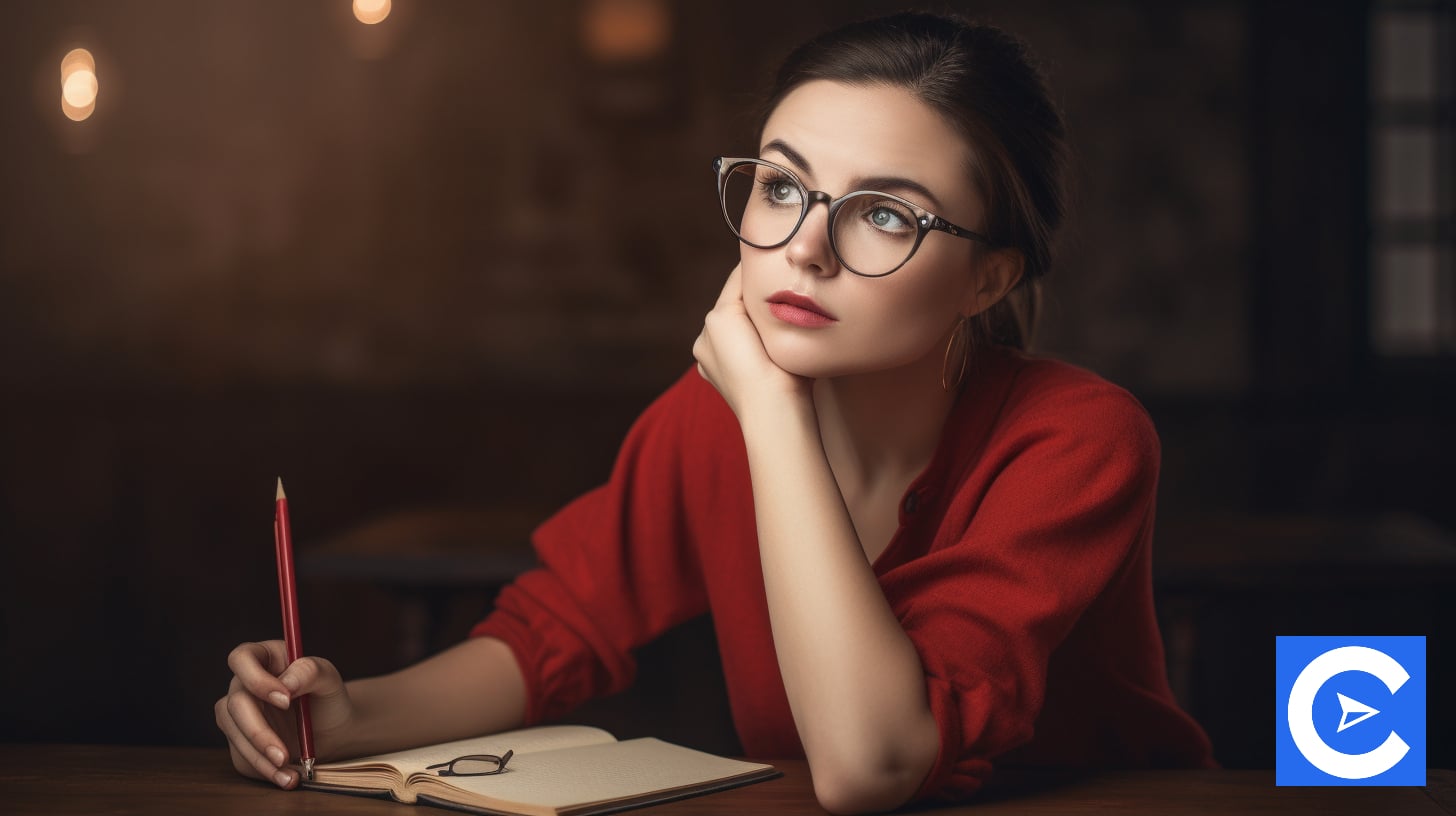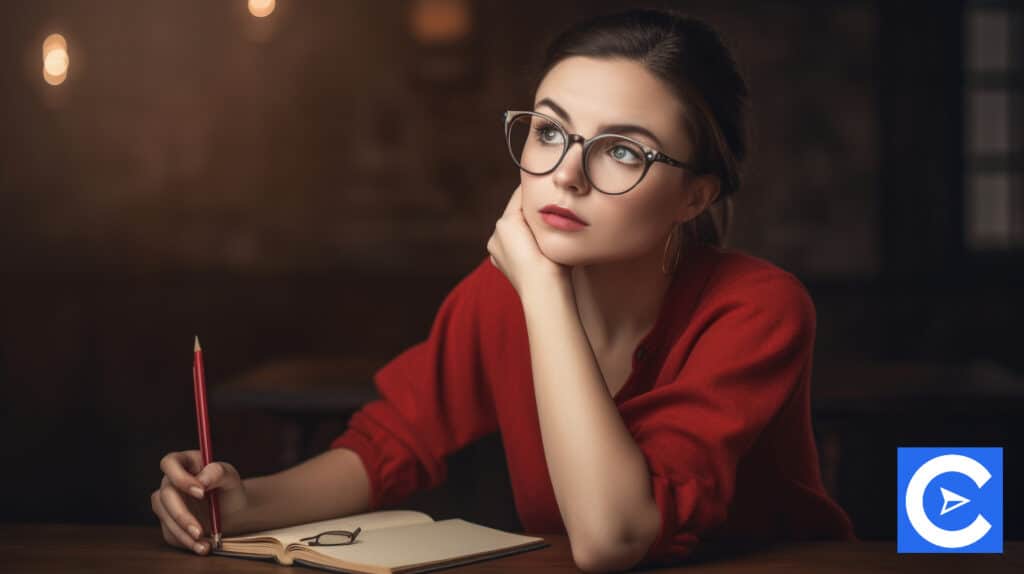 Due to the enormous amount of responsibility, CCU Nurses hold when caring for patients in life-threatening situations, they have high-risk, high-reward occupations.
Throughout the patient's admission, Nurses must act as an advocate for unconscious patients and build ties with the patient's family.
These events add emotional stress to Nurses' jobs and can have a negative impact on their mental health.
Despite carrying such a hefty load, critical care nursing has numerous advantages.
Critical Care Nurses have access to the most up-to-date medical technology and get to work with senior professionals whether they work in an ICU or other healthcare facility.
A Critical Care Nurse can also specialize in order to earn greater pay or pursue higher-level roles.
FAQs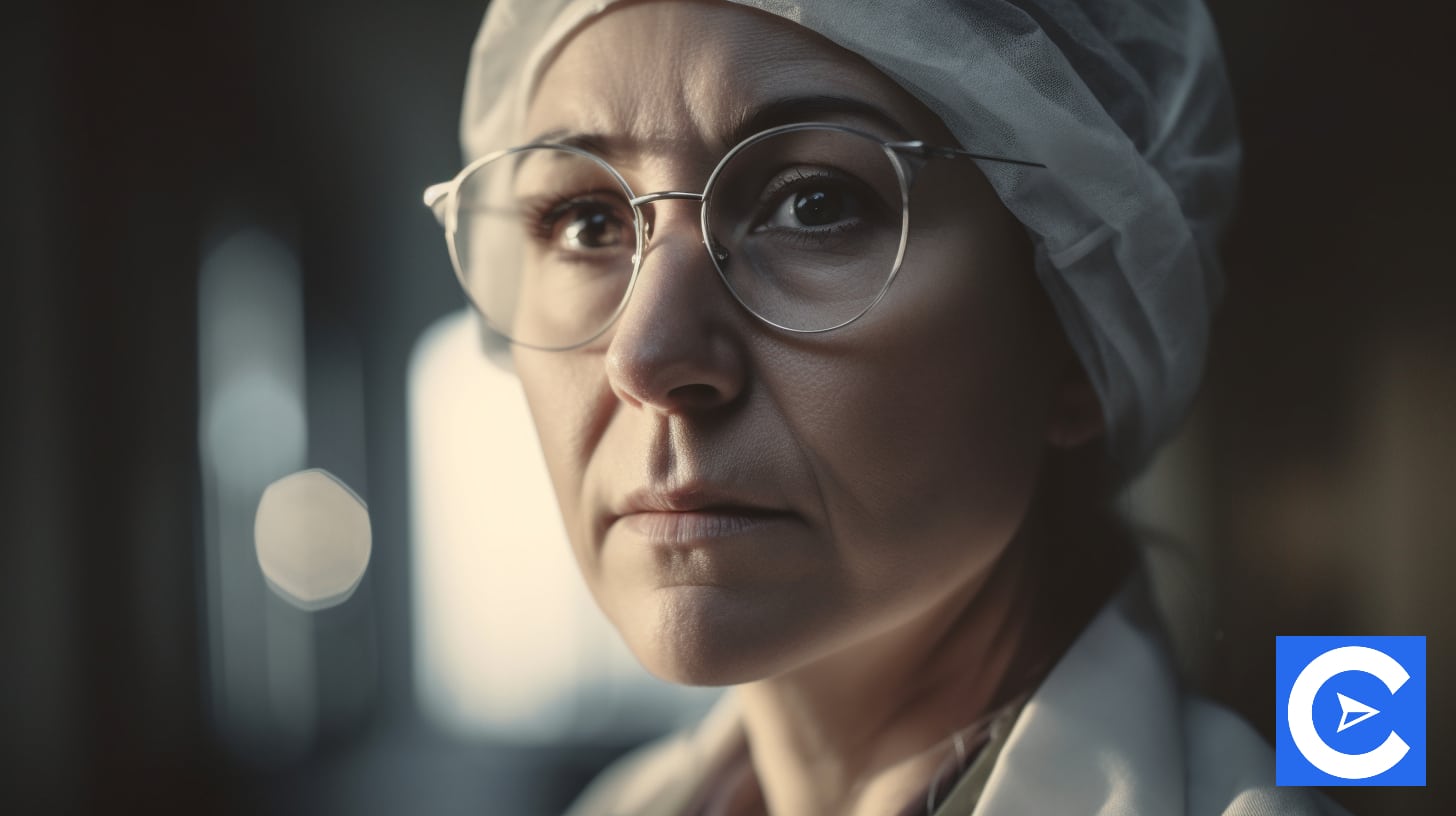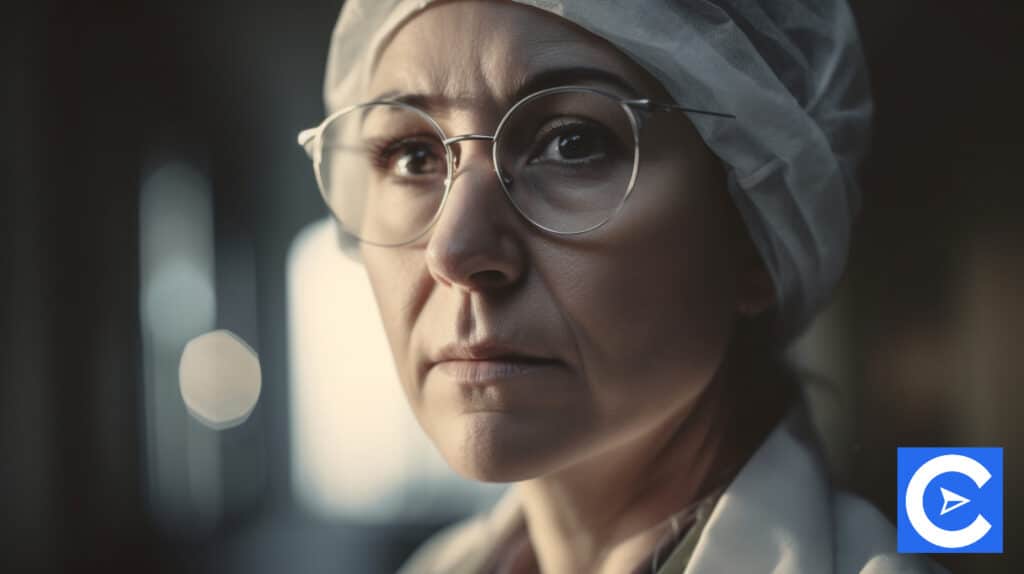 What is a CCU RN Job Description?
Critical Care Nurses (CCU/ICU) give patient care to those who are critically or acutely sick in a highly technical and constantly monitored environment. These individuals are dealing with life-threatening issues that necessitate a combination of medication protocols and therapy.
What is Entry Level ICU Nurse Salary?
In the United States, the average annual salary for an entry-level ICU Nurse is $96,100 per year.
How Long Does It Take to Be a Critical Care Nurse?
To become a Critical Care Nurse, you'll need 24-60 months to complete your Associate degree in Nursing (ADN), Bachelor of Science in Nursing (BSN programs), or MSN degree. Obtain a passing score on the NCLEX-RN exam. Obtain your clinical practice inpatient care for another 24 months.
How to Become a Critical Care Nurse?
Become a Critical Care Registered Nurse using this Step-by-Step Guide:
– First Stage: Get your bachelor's degree in nursing
– Second Stage: Pass the NCLEX-RN (National Council Licensure Examination)
– Third Stage: Get your master's degree in nursing
– Fourth Stage: Obtain AACN Certification
Nurses in critical care need to keep learning and growing by engaging in continuing education.
Is a Critical Care Nurse the Same as an ICU Nurse?
Critical Care Nurses are also known as Intensive Care Nurses. An Intensive Care Unit (ICU) provides critical care treatment in a hospital. Patients could be suffering from a serious sickness or injury. A specially trained team around the clock cares for patients in the ICU.
Is an ER Nurse a Critical Care Nurse?
The patient population is one of the most significant variations between the ER and the ICU. Unless your hospital has a dedicated emergency department for children, most ER Nurses are expected to be competent to care for patients of all ages (from newborns to the elderly), whereas ICU Nurses are responsible for a more specific patient group.
What Does It Take to Be a Critical Care Nurse?
To become an RN (Registered Nurse), candidates must first earn an Associate's or Bachelor's degree and pass the NCLEX-RN examination. An MSN (Master of Science in Nursing) or a Doctoral degree is also required to work as a Critical Care Nurse.
What Is Considered Critical Care Nursing?
Critical Care nursing, often known as Intensive Care Unit (ICU) nursing, is a nursing practice that focuses on the treatment of patients who are chronically unwell, unstable, or post-surgical, as well as those who are at risk of life-threatening injuries or diseases.
What Does a Critical Care Nurse Do?
ICU nurses have the competency to care for patients who are critically ill and in unstable condition, necessitating more frequent nursing assessments as well as the use of life-supporting medications and technologies.
Which is More Serious CCU or ICU?
In general, the ICU is more comprehensive and provides care for patients suffering from a miscellany of ailments, whereas the CCU is primarily concerned with patients suffering from cardiac (heart) disorders.
Which is Higher CCU or ICU?
When it comes to a type of hospital unit, the term CCU can have two meanings. It can refer to a Critical Care Unit in some hospitals. This is similar to an Intensive Care Unit (ICU), where patients with a range of critical illnesses receive the greatest degree of care from specially trained medical experts.
Which is Worse? ICU or Critical Care
Intensive Care and Critical Care Units are interchangeable. They're both experts in treating and monitoring patients who require round-the-clock care. Intensive Care is another term for Critical Care. An Intensive Care Unit (ICU) provides critical care treatment in a hospital. Patients could be suffering from a serious injury or sickness. Patients in the ICU are cared for by a specially trained team around the clock.
What are 3 Important Skills for a Critical Care Nurse?
The following are some of the most significant abilities that ICU Nurses must have in order to perform their duties effectively:
– Communication skills.
– Decision-making skills.
– Problem-solving skills.
What Do ICU Nurses Do?
ICU Nurses, like other Nurses, keep track of care, give prescriptions, keep track of patients, help patients with basic requirements, and respond to crises. Their patients are frequently ventilated, intubated, and have many IV infusions at the same time, unlike some other Nurses.
References