Hello beautiful people, and welcome to another exciting guide about a very special healthcare career path: "How to Become a Flight Nurse?".
In this guide, we will examine what it takes to become a professional and licensed Flight Nurse.
We will also discuss what you need to do using a step-by-step approach.
By the time you're done reading this article, we are confident that you'll be more than ready to start your journey and gather all necessary Flight Nurse credentials.
To be a little bit more specific, here are some points we will discuss:
How to Become a Flight Nurse (education and skills)
The professional certifications you'll need as a Flight Nurse Practitioner
The duties of an Airline Nurse
Where certified Flight Registered Nurses can work
As always, we won't waste any time.
Let's get started!
How to Become a Flight Nurse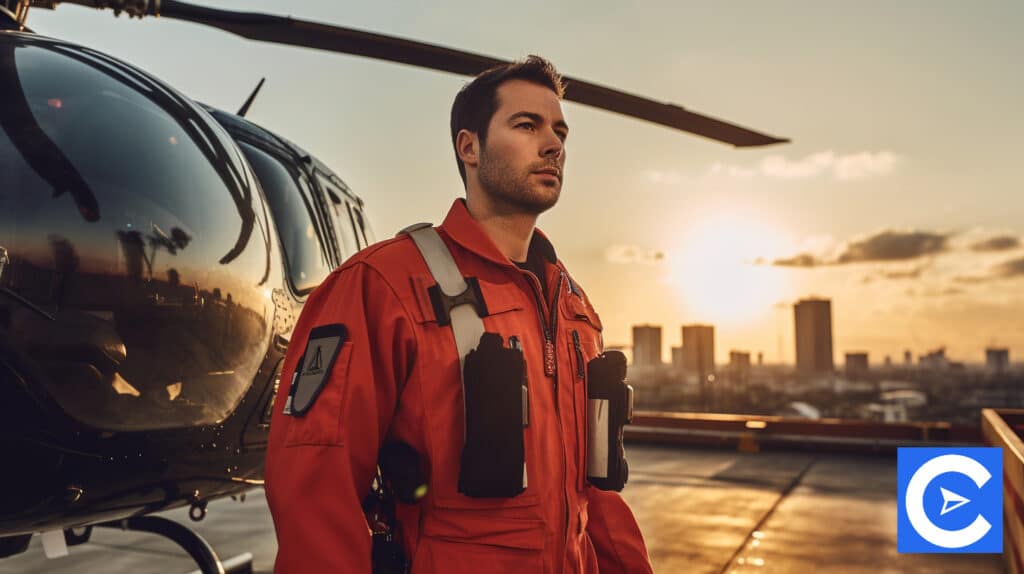 Step 1: Earn a Nursing Degree
The first step to becoming a Flight Nurse is an undergraduate degree in nursing.
There are two available options or types of nursing degrees.
An Associate's nursing degree: these nursing degrees are common in colleges although some universities are now offering the nursing program.
The entire program is just two years if you opt for full-time studies.
If you go part-time, the duration of the program can be a little longer.
The coursework involves general education in English and other science courses like anatomy, psychology, nutrition, and biology.
The main requirement for this program is your GED or high school certificate.
After obtaining your Associate's Degree in Nursing (ADN) you are eligible to take the licensure exam.
However, as we always advise anyone reading this guide, most employers now prefer to employ Nurses with a Bachelor's Degree in Nursing.
But not to worry, even if you start with an ADN degree, you can enroll in an approved BSN degree program to improve your job prospects and your career path to becoming a Flight Nurse.
A Bachelor's Degree in Nursing: A Bachelor's Degree in Nursing is the starting point for most Flight Nurses today.
This program is usually in a university and the duration is four years of full-time study.
Students will combine the normal general education courses that ADN students take, and they will also take certain nursing-specific courses.
In a BSN undergraduate program, students will get real-time clinical experience during the compulsory internship programs at any available medical facility.
If you want to become a Flight Nurse, during your internship, target opportunities in the intensive care, emergency rooms, and critical care.
This hands-on experience during the BSN program can boost your career as a Flight Nurse when you start working after graduation.
Step 2: Earn your state's RN license
After obtaining your nursing degree certification, proceed with plans to become licensed as a Registered Nurse.
This involves taking the state licensure exam for all aspiring Registered Nurses.
The licensure exam, also known as the NCLEX-RN is organized by the National Council of State Board of Nursing (NCSBN).
The coursework isn't too difficult as they all involved clinical lessons learned during your nursing degree program.
To write the exam, each state has a set list of requirements in addition to showing your nursing degree certification.
Passing the exam demonstrates to the state's nursing board that you are qualified and equipped to practice nursing within the state and even beyond.
The exam usually follows a multiple-choice format.
It also includes questions that will require you to fill in the blank space.
Other types of questions you will meet are charts and questions with multiple answers.
You will be tested in four key areas:
Physiologic integrity
Health promotion and maintenance
Psychosocial integrity
Safe and effective nursing care environment
It is best to write this exam immediately after completing your nursing degree because you will still be clinically and academically fresh.
Also, you have a higher chance of passing the exam in one sitting.
Step 3: Gain clinical experience
Nursing is one profession where years of experience count when you are looking for Flight Nurse positions.
Because it involves life and medical emergencies, you have a better chance of offering positive patient care if you have done the same thing before, even countless times.
For Flight Nurses, employers, as well as professional certifications, requires between 2 and 5 years of clinical experience.
The work experience must be in the health care sector.
You must have gathered experience in emergency care, critical care, trauma, and any other life threatened circumstances.
After earning your RN license by bypassing the state's licensure exam, you can officially start searching for nursing jobs.
Most professional Flight Nurse certifications (like the CFRN) may not require work experience, most state's exam body mandates every Flight Nurse to devote a set number of clinical work experience.
Here are some compulsory certifications for this special nursing path.
They are:
Pediatric Advanced Life Support (PALS)
Certified Emergency Nurse (CEN)
Pediatric Advanced Life Support (PALS)
Critical Care Registered Nurse (CCRN)
Basic Life Support (BLS)
Advanced Cardiac Life Support (ACLS)
Transport Professional Advanced Trauma Course (TPATC)
These certifications are not compulsory and you can choose not to write them, yet while still practicing.
These certifications will look so good on your nursing resume.
Apart from that, you will stand out among other job seekers, with employers who will refer you to other candidates.
Since each certification requires some clinical experience, you will gradually become skilled in providing direct patient care in emergency situations.
Required Skills for Flight Nurses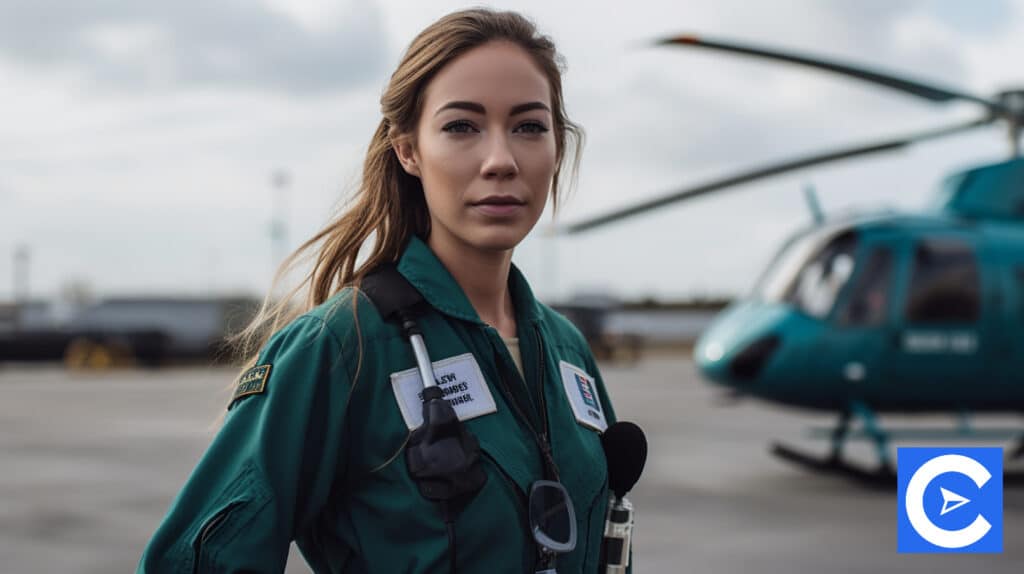 According to the Board of Certification for Emergency Nursing (BCEN), there is a shortage of Flight Nurses in the world, with barely 4,000 in the United States.
One reason for this is that most aspiring Nurses lacked not the educational requirements but the skills required to proceed.
Now, we take a look at what it takes in terms of skills, personality, and ability.
This will help you get prepared if you are looking to walk this career path.
You need physical stamina
Flight nursing can be demanding because of what you will do every day.
First, it is not easy for a healthcare professional to work 7 straight days a week.
Also, they work long shifts; sometimes working for a 12-hour long shift or even more until someone else takes over.
Some of their tasks involve physically moving patients in and out of an aircraft.
Helicopter Nurses are always on standby to provide medical aid to people who board flights, and in most cases, they have to remain on their feet for most of the flight.
Oftentimes, airbuses and ambulances are forced to land in awkward environments because of emergencies.
These environments do come with their peculiar hazards.
In all of these, a Flight Nurse should have some physical stamina to withstand and handle all the pressures that come with the job.
Although not a requirement, some aspiring Flight Nurses have hired personal trainers to keep them fit for the job.
Significant fight experience
This flight experience must not just be on commercial airlines; it must also include smaller aircraft and helicopters.
This experience will help them get overflight phobia and ae them comfortable during a flight since they might be required to provide medical treatment during an actual flight.
So, learn how to deal with the impact of flight turbulence, change in altitude, taking off, and landing.
Once you are comfortable with all these, you are ready to delve in.
Here's something that can help: there are several companies offering aircraft and helicopter rides for aspiring Flight Nurses.
They can help you gain the experience needed to be successful in the lone of duty.
Others have opted for a flight program not just to increase their experience but to boost their flight nursing resume.
Remaining calm under pressure
The work environment can be noisy and chaotic at times, especially when an unforeseen health crisis strikes.
If everyone is panicking, a Flight Nurse must be calm and cool-headed.
Being calm under such circumstances will help douse the tension and reassure the victim that you've got this.
Although treating people when you are thousands of feet above sea level isn't easy, you must be naturally calm, even when you're forced to work with limited resources.
You will also communicate with medical professionals, either on the aircraft with you or on the ground.
In extremely chaotic scenarios like shootings, terrorism highjack, and natural disasters, people will react chaotically.
However, as a Flight Nurse, you must learn to remain calm.
Doing this will bring some sort of relief to the faces of the direct victims of these events.
Experienced Flight Nurses have realized that keeping calm under pressure has helped them make good decisions even when under pressure.
That is why gaining experience in the emergency room and the trauma unit is a requirement before starting as a professional Flight Nurse.
Communication
Considering all the duties expected of them, Flight Nurses must be great communicators.
And when we say communication, it must be excellent, both in written and verbal form.
They are required to promptly communicate with other members of the medical team on board, the pilot, and the flight attendants about any developing situation that requires attention.
When reporting what is happening and when making their statements, aviation administration depends on their clear and well-written sequence of events.
When they need to communicate with patients, they must be calm and friendly, even though they will be frank in discussing matters arising.
In maintaining the records of patients, the input of Flight Nurses is important as they are expected to note down anything suspicious and needs attention about an ailing patient on board.
If you're still in school but you are aspiring to become a Flight Nurse, pay close attention to compositions, summaries, speeches, and other communication-related courses.
This will improve your communication skills now and will also boost your effectiveness on the job.
Emotional stability
As interesting as flight nursing may seem, it can be emotionally draining.
Because they have to work with fewer resources at times, and because they may not have all the time in the world, some patients may die regardless of how hard you and the rest of the crew try.
You must be prepared for this outcome from time to time.
Expect the unexpected and this will limit how much disappointment you may face.
Learn to deal with the lows of the job, especially during or after a flight.
Before applying for a flight nursing job, you must be emotionally stable.
Some Flight Nurses have also found it helpful to enroll in a counseling class which helps them cope with the emotional pressures of the job.
Be a good organizer
Being a good organizer is important in this job where you may have to manage the few tools and resources on hand.
In addition, these tools, no matter how limited they are, must be kept secure, clean, and sterilized at all times.
That means if you are using the tools for a patient now, you must plan to sterilize them right after usage because you never can tell how much longer you have to wait before using them again.
To meet this challenge, you must learn to plan and stick to the plan.
You must also know where all your medical equipment is and know how to access them when needed, even in emergencies.
Critical thinking and decision making
Flight Nurses are sometimes isolated and may not have the luxury of consulting with others in a medical team before making important decisions.
In such cases, the ability to think critically, objectively, and make important decisions within a split second is needed.
As an aspiring Flight Nurse, learn to think and make decisions on your own now.
Doing this will help you make good decisions when you eventually get into the profession.
Empathy
Finally, you must be willing to help people.
Empathy is defined as the ability to feel the pain of others.
You must naturally love to see people get out of their predicament, either health-wise or any other way.
You will not just administer patient care; you will also do a little bit of comfort when they have to live through the pain until they can access a full medical facility.
The Most Important Professional Flight Nurse Certification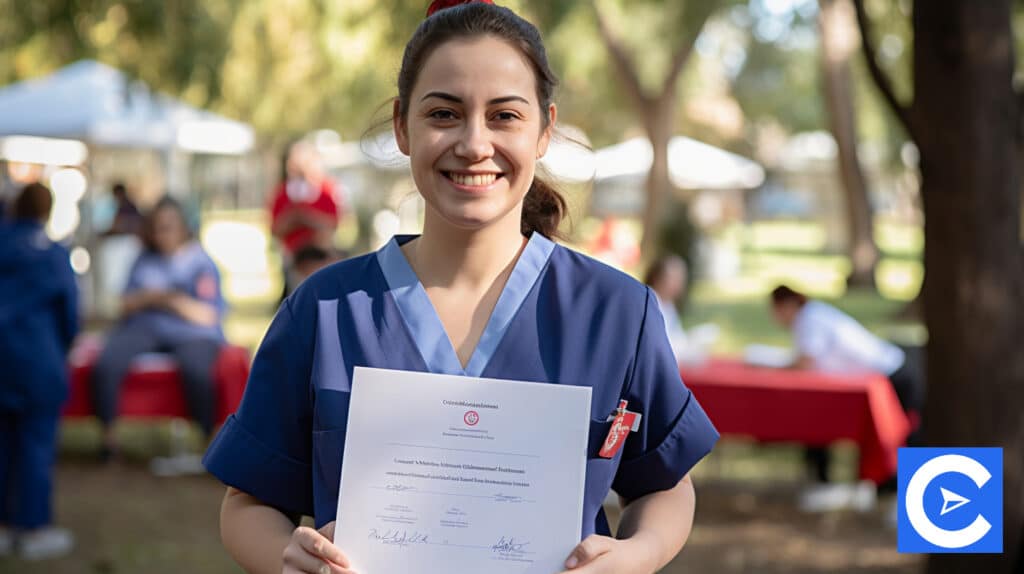 Now, let's talk about the most important professional certifications for Flight Nurses.
It is the CFRN!
The Certified Flight Registered Nurse is regulated by the Board of Certification for Emergency Nursing (BCEN).
Aspiring Flight Nurses, who have already worked for some years as Registered Nurses must take the CFRN exam and must pass the exam to be certified by the Board.
The exam comprises the following topics:
Resuscitation practices
General principles of transport nursing practices
Special populations
Trauma
Medical emergencies
The entire questions are 150, covering all the topics highlighted above.
Each student has 3 hours to complete the multiple-choice questions.
After scoring the required pass mark, you will show proof of clinical experience in either the trauma unit or the emergency unit.
After acquiring the required years of experience, take the state's licensure exam and apply for the CFRN certification.
As soon as you are certified, you can tentatively join the Air and Surface Transport Nurse Association for several reasons.
One, this association guarantees amazing networking avenues where you can meet relevant names within the healthcare field.
It will also help you improve on the most recent patient care within your jurisdiction.
So, if you are planning to write this exam, it means you are only planning to become a Flight Nurse.
To help students or applicants succeed, the BCEN provides everyone interested with practice questions.
Each practice question or exam prep note costs $40 each.
Additionally, you can also consider earning the following Flight Nurses related certifications:
Trauma Certified Registered Nurse (TCRN)
Certified Emergency Nurse (CEN)
Certified Pediatric Emergency Nurse (CPEN)
Critical Care Registered Nurse (CCRN)
Duties of a Flight Nurse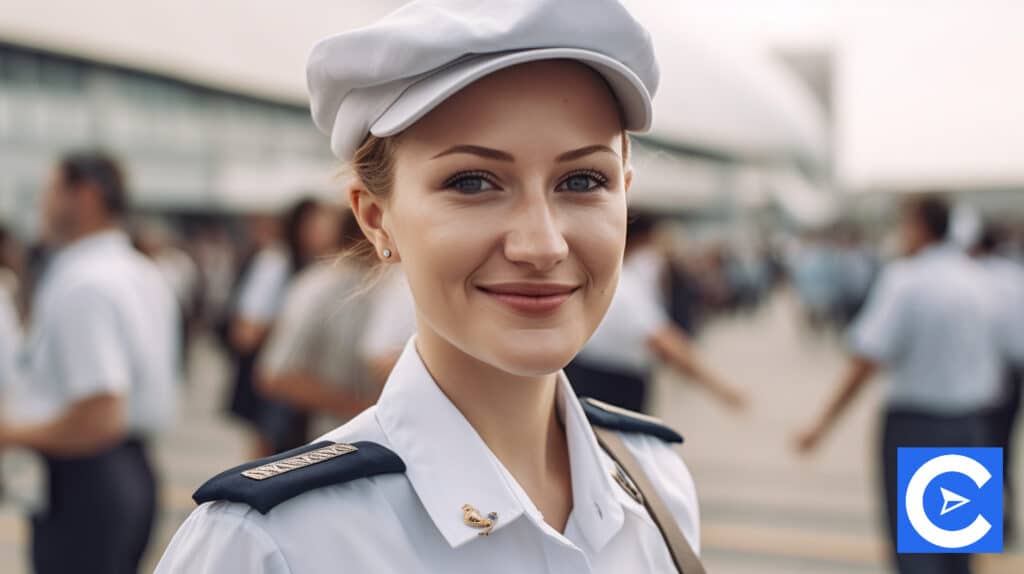 Although we've been talking about some of the responsibilities of a Flight Nurse, let's be a little bit more direct and specific.
A Flight Nurse will find him/herself in an air ambulance, helicopter, and so on, in most cases.
They will travel a lot and under any kind of weather.
Even harsh weather conditions will not stop a Flight Nurse from fulfilling other duties.
Another responsibility is being called to assist with transporting victims of natural disasters, vehicle accidents, shootings, explosions, extremely harsh weather, and any other unexpected emergencies.
They are always on call for 24 hours and 7 days a week. And their shifts are a little different from normal RN shifts.
They can work for 12 hours straight on a single shift, for several days in a row.
They regularly clean and sterilize medical equipment; they help to keep an aircraft clean and ensure there is enough medical supply on board.
In a rare case where an emergency landing is imminent, they assist with assessing the landing area and clearing the plane for landing.
When they find any potential hazard (maybe snow, ice walkways, gravel, irregular space) in the landing space (roadways, ballfield, or parking lots), they swing into action by working out a safe way around the hazard.
They also assess any injuries or illnesses a patient may have on the flight and provide direct medical care to stabilize the patient as much as possible before arriving at their destination.
When there is a mass casualty, they set up a bigger station and use critical judgment in determining which patient needs urgent medical attention and transport.
During a flight, all the responsibilities of a Registered Nurse fall on the Flight Nurse.
They must cater to all medical needs of the people on board.
In such cases, here are some duties they perform:
They keep track of the vitals
Provide first aid treatment for patients
Help the flight physician in caring for the needs of patients
Collate and maintain patient charts
Gather as much patient medical history as possible
Administering intravenous (IV) lines and medications
Providing emergency nursing treatment as required
Communicating and collaborating with other medical on the flight
Maintaining a two-way communication radio when needed
When patients face life-threatening emergencies, Flight Nurses will use their knowledge and clinical skills in providing emergency resuscitation (CPR) and advanced life support services.
They do all they can to preserve the life of their patients until they can access full medical resources on landing.
Are you already overwhelmed with these duties, thinking you can never measure up?
Well, while it is true that most employers want Flight Nurses with enough flight experience and a basic understanding of the duties, most employers also provide training before any official engagement.
So, relax! You will be trained on what to do, in addition to any nursing training you may have received in the past.
Where Do Flight Nurses Work?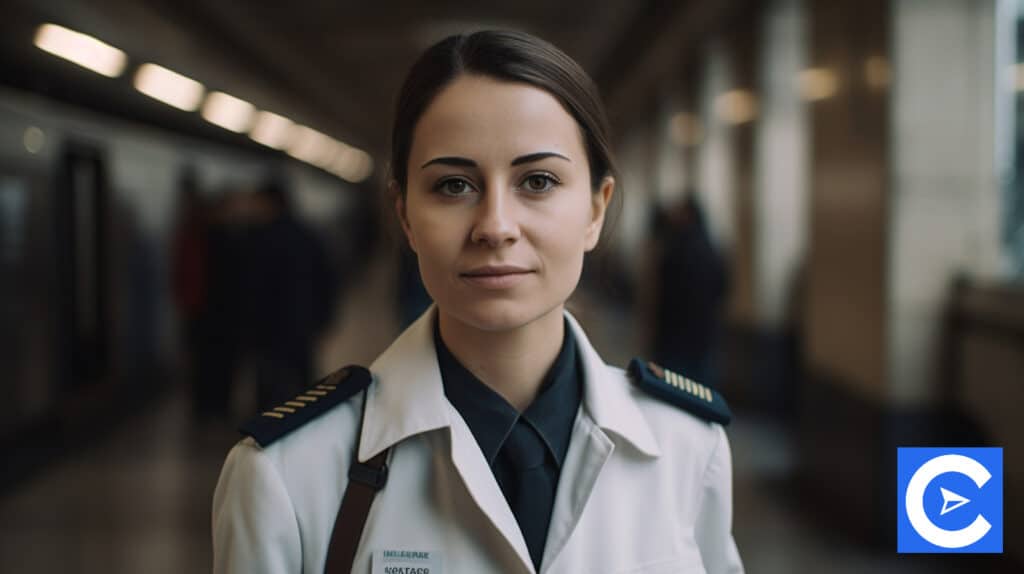 While aviation companies may be your first guess, Flight Nurses can work in other establishments like the military, government agencies, private companies that own and operate aircraft, and non-profit organizations.
Here is a small list of companies that are known for regularly employing Flight Nurses:
Fire departments
Burn centers
Trauma centers
Emergency room centers
Armed Forces
Medical transport companies
FEMA
Private and public hospitals
Department of Homeland Security
Search and rescue organizations
The ICU
Some Flight Nurses care for a specific kind of patient, but others treat a variety.
Where you work could determine who you see.
Conclusion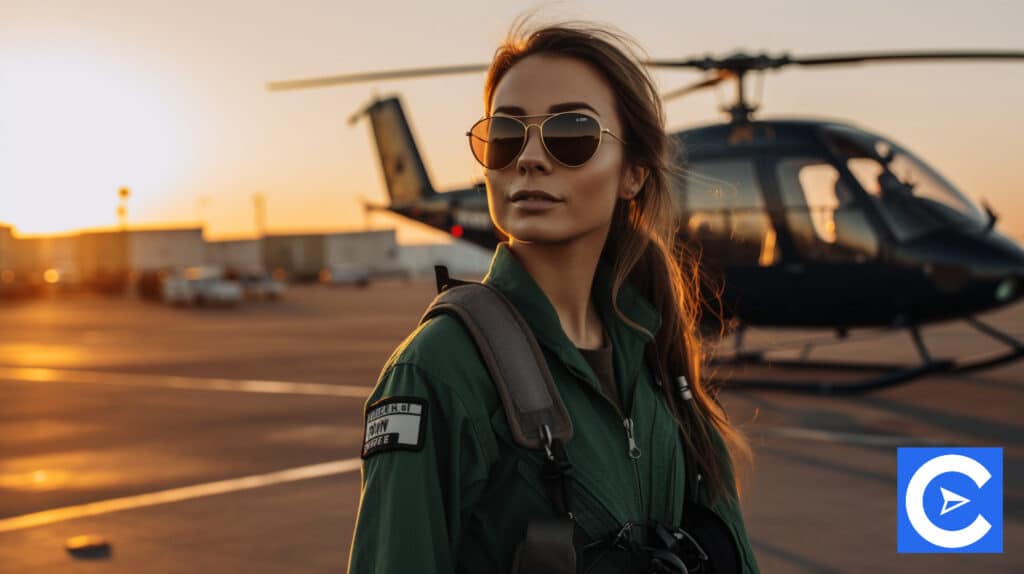 Here is a summary of what we have discussed so far:
To become a Flight Nurse, the process is more like becoming a Registered Nurse, but with the variations of some professional certifications.
The career is fulfilling and lucrative.
You will get to travel a lot and you will meet a lot of people.
However, it can be physically and mentally challenging.
Take the time to go through the required skills section and assess whether becoming a Flight Nurse is the next step in your career.
If you are good to go, we encourage you to start the journey today.
FAQs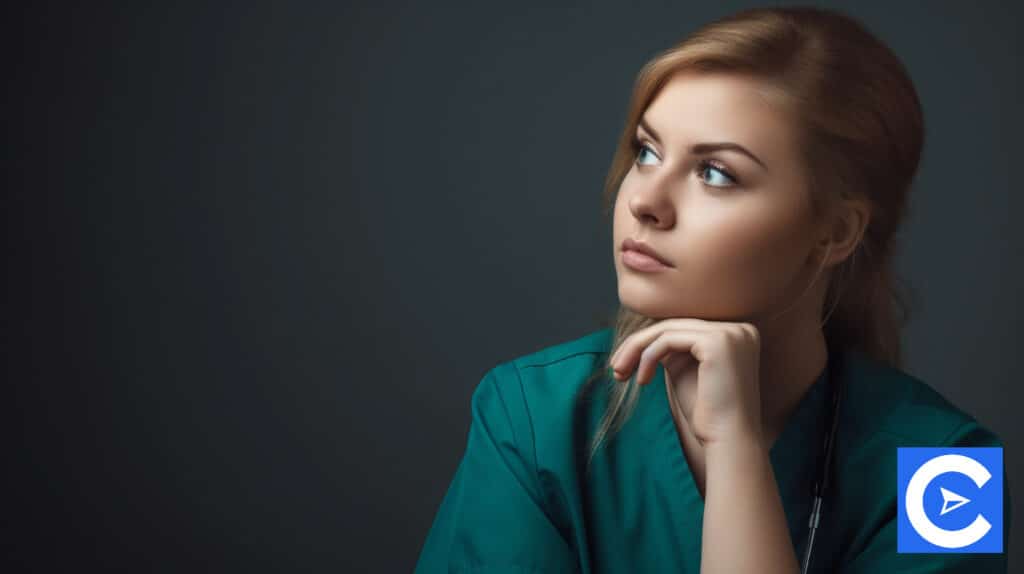 Who is a Flight Nurse?
A Flight Nurse is a professional Nurse that has received the advanced trauma course training on providing medical care during air transport. However, this does not limit them because they are also needed during disasters and other medical emergencies.
Do airlines need Nurses?
Yes, they do, and for several reasons. People with existing medical conditions board flights and may suddenly be in need of medical attention. Disasters can strike, leaving hundreds of passengers needing medical assistance. For these reasons, Flight Nurses are always an important part of the flight crew.
Is it hard to be a Flight Nurse?
It is not too difficult to become a Flight Nurse. First, you meet the educational requirements by earning a nursing degree. Next, you write the NCLEX-RN licensure exam. Finally, you apply for flight nursing certifications like the CRFN. After all these steps, you can start working as a Flight Nurse.
What is the average Flight Nurse's salary?
According to the Bureau of Labor Statistics, the average annual salary of a Flight Nurse is $90,000 in the United States. In some states, however, the average salary of Flight Nurses may either increase or decrease based on factors like years of experience, and the demand for Flight or Critical Care Nurses.
What does CFRN stand for?
CFRN stands for Certified Flight Registered Nurse, and it is the most important certification any Flight Nurse should have. The certification is regulated and issued by the Board of Certification for Emergency Nursing (BCEN). To qualify, you must have met the requirements for RNs, including earning a Bachelor of Science in Nursing degree.
References