Hey, Everyone!
Welcome to our comprehensive guide reviewing Neonatal Intensive Care Unit Certifications.
This guide will provide you with information on obtaining an RNC-NIC Certification, one of the certifications available to Nurses working in the Neonatal Intensive Care Unit (NICU).
After reading this guide, you should be familiar with becoming RNC-NIC-certified.
This guide covers:
Becoming a Neonatal Intensive Care Unit Nurse
Taking the examination
How to prepare for the NIC Certification Exam
Other NICU Certifications to consider
Furthermore, we'll discuss preparing for the RNC-NIC Certification examination and share other information to provide insight into the exam content.
Let's dive straight into it!
Becoming a Neonatal Intensive Care Unit Nurse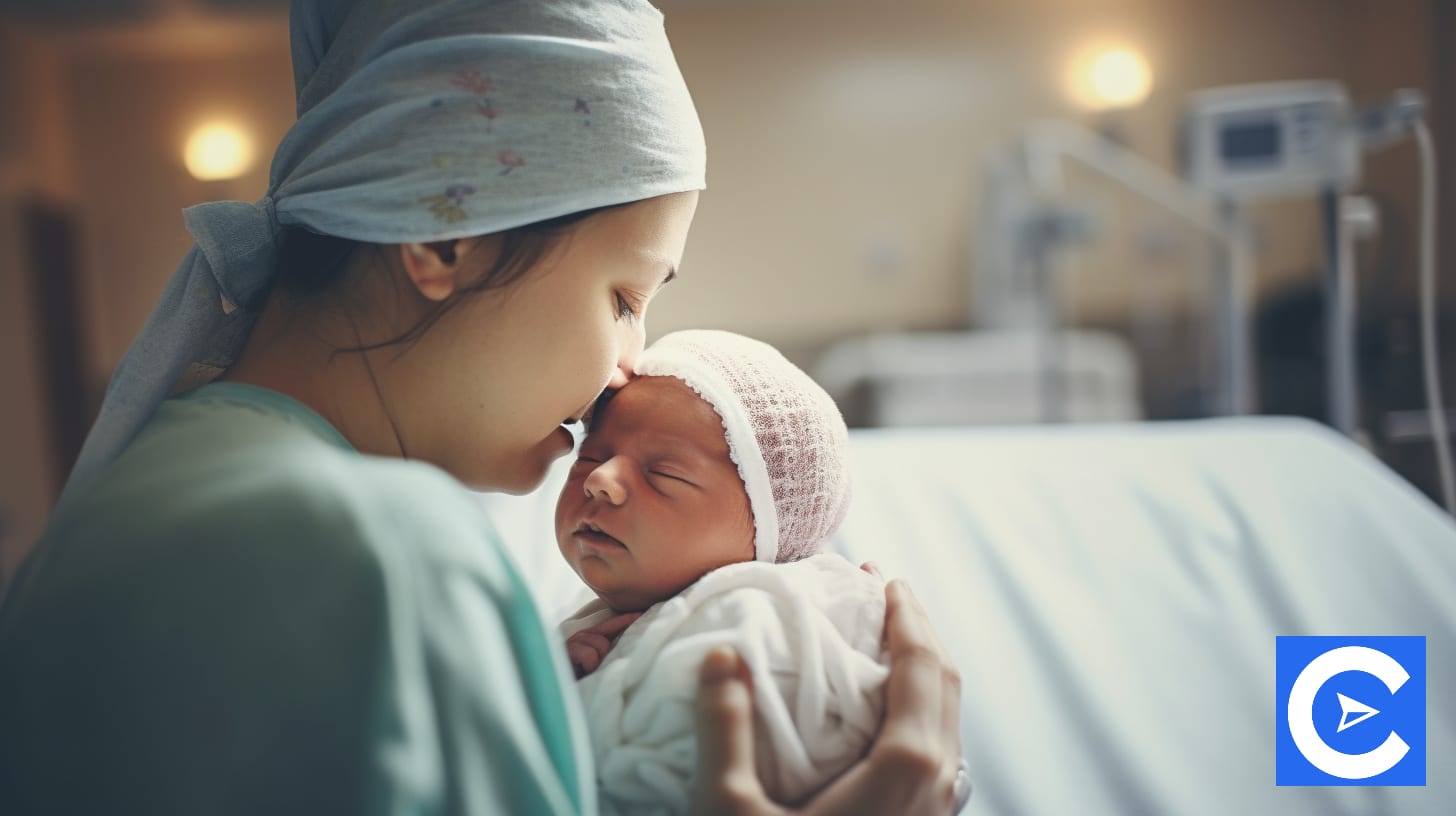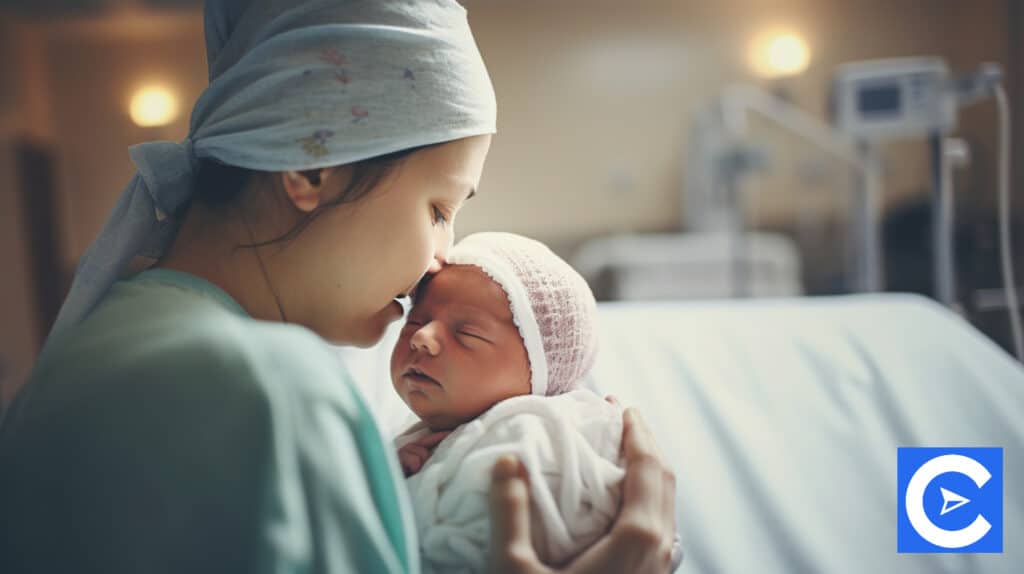 Assuming you have not worked as a Nurse before but are considering working with babies in the Neonatal Intensive Care Unit (NICU), your first step would be to become a Registered Nurse(RN).
Becoming a Registered Nurse will require you to obtain an Associate Degree in Nursing or a Bachelor of Science in Nursing (BSN) from an accredited Nursing school.
Furthermore, you'll have to take and pass the NCLEX-RN license examination to receive your RN licensure.
After becoming an RN, the next step to working in a neonatal intensive care environment is to get yourself the Registered Nurse certified in Neonatal Intensive Care Certification (RNC-NIC).
The RNC-NIC is one of the more popular main certifications available to Neonatal Intensive Care Nurses.
This certification tests future Neonatal Intensive care Nurses' knowledge of core Neonatal Nurse practices such as maternal-fetal complications and pulmonary conditions.
While the RNC-NIC is not mandatory, it will increase your likelihood of advancing into the Neonatal Intensive care environment with ease.
To receive the RNC-NIC, you will have to meet additional requirements. We will discuss these below.
Neonatal Nurse Certification Requirements (NIC)
To obtain an RNC-NIC Certification, prospective NICU Nurses must fulfill the following requirements:
Hold an RN license that is currently active
Obtained at least two years of experience, with a minimum of 2000 hours working either with direct patient care, administration and research, or education
(Candidates must meet both the year and hour requirements)
Be employed in the specialty at some point in time during the two years
As you may have noticed, many of these requirements delve around obtaining specialty experience in the workplace.
The National Certification Corporation (NCC), the body that administers the RNC-NIC exam, emphasizes that candidates get work experience to ensure candidates have up-to-date specialty expertise from healthcare facilities before taking the exam.
That said, let's look at how to go about taking the RNC-NIC examination in the next section.
Taking the examination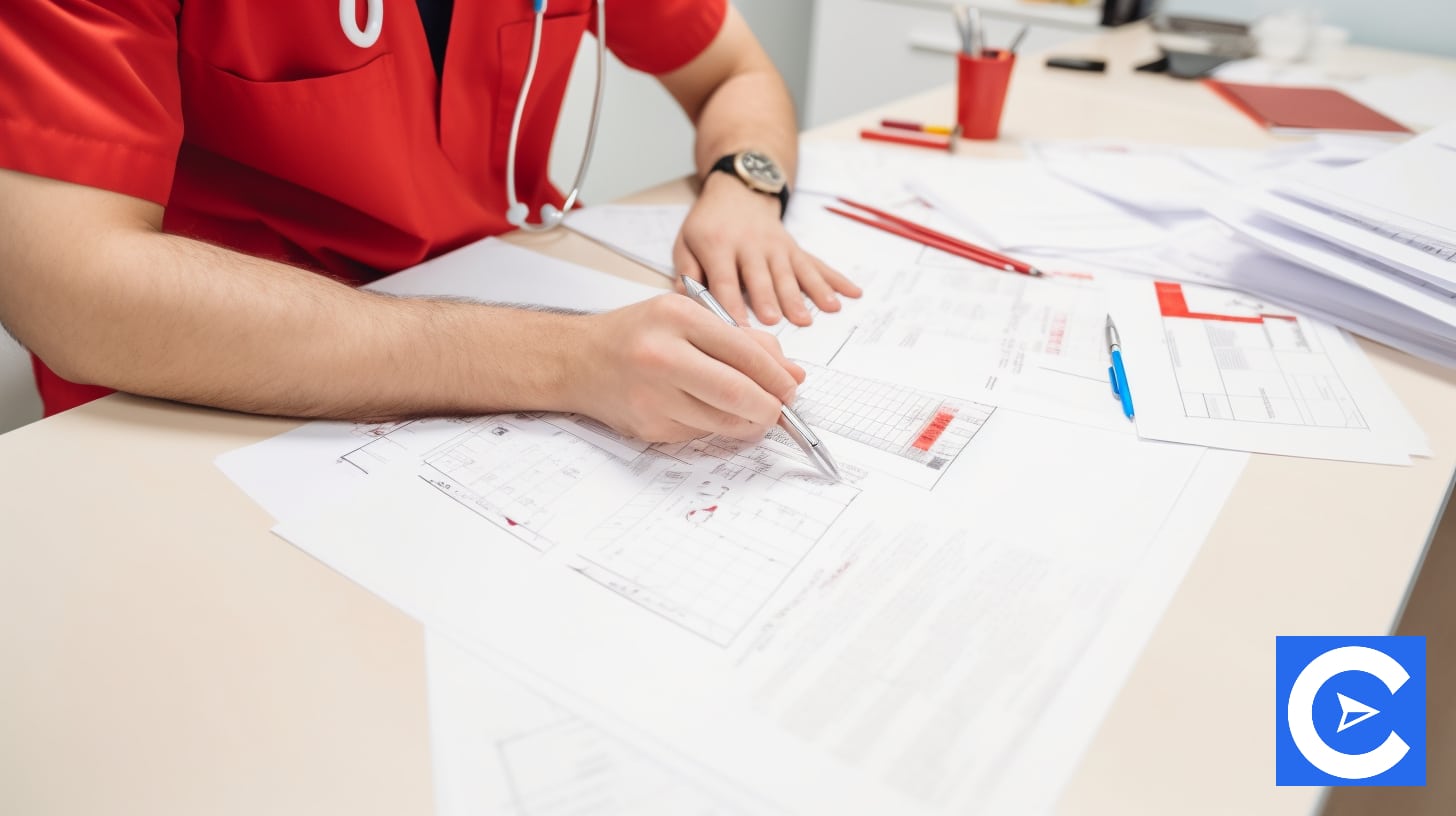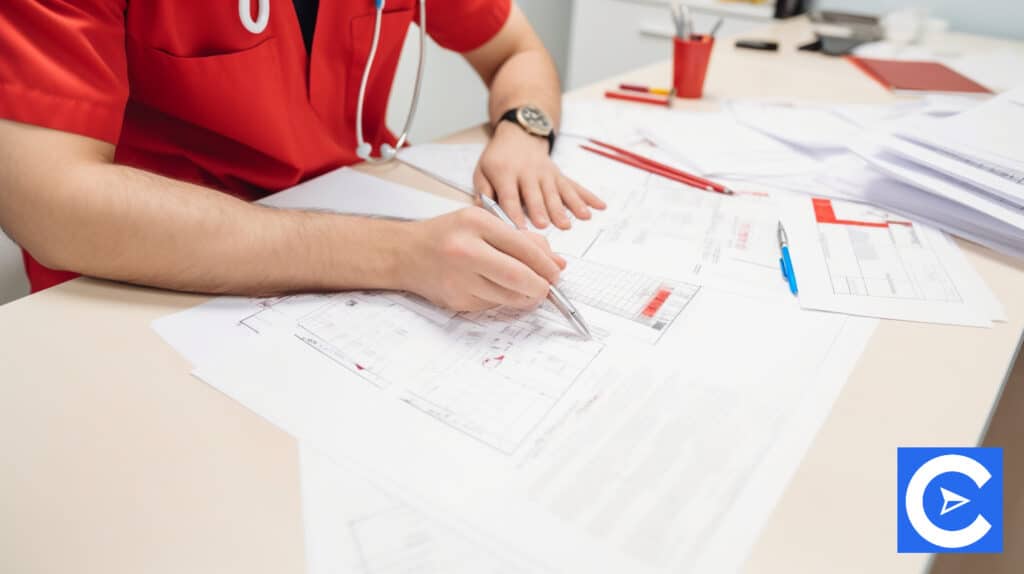 The RNC-NIC exam is rigorous and requires several hours of study due to the extensive knowledge of the exam's areas.
In spite of the substantial amount of knowledge required to pass this exam, the pass rate has increased from 87% in 2016 to 96% in 2019.
When taking the RNC-NIC exam, making the cut lies in candidates ensuring rigorous preparation before the examination.
In addition to studying adequately for the exam itself, rigorous preparation involves understanding the procedures surrounding taking the examination.
Therefore, let's review the procedures every candidate should know to register for the exam with minimal hassle.
Register for the examination
After fulfilling all the eligibility requirements mentioned in the previous section, the next step to getting your RNC-NIC certification is registering for the exam.
This requires you to log in to the NCC website, fill in a registration form, and submit any documents that NCC may request from you.
You will be required to pay a fee to register for the exam, which is $50, plus an additional $275 for testing.
After 5-7 days have elapsed, check your account to verify that you completed your registration and that NCC requires nothing else from you.
Once your registration is complete, NCC will notify you by email of your successful eligibility status.
After receiving your successful eligibility status, you will also receive a 90-day window to schedule your examination.
Scheduling the examination
Once you've received confirmation on your eligibility status, the next step is to decide when you are available to take the exam and then schedule your exam on the NCC website.
When scheduling the exam, you will have the option of taking the exam at one of the AMP/PSI test centers throughout the US or through live remote proctoring.
Should you choose the test center option, you will be able to make an appointment for your exam Monday through Saturday.
On the other hand, live remote proctored exams are delivered by appointment 24/7.
In both cases, you must schedule your exam within the first 30 days of the 90-day eligibility window.
Exam formatting
The stringent exam consists of 175 multiple choice questions, and it is a 3-hour long exam.
Only 150 multiple choice questions get scores from the 175 questioned exam.
The NCC uses the other 25 questions to gather data on how candidates perform on specific items for research purposes.
After the examination
After taking the exam, candidates can expect to receive an email from NCC on how they will receive their exam results.
In most cases, the method used to share results with examinees is through the mail.
Typically, it takes NCC about 15 days to mail your complete results, including a score report; however, this may vary due to exam updates and so forth; hence it's best to inquire from NCC on the day you take the exam.
Note that you cannot claim to be certified until you receive your physical results by mail.
How to prepare for the RNC-NIC Certification Exam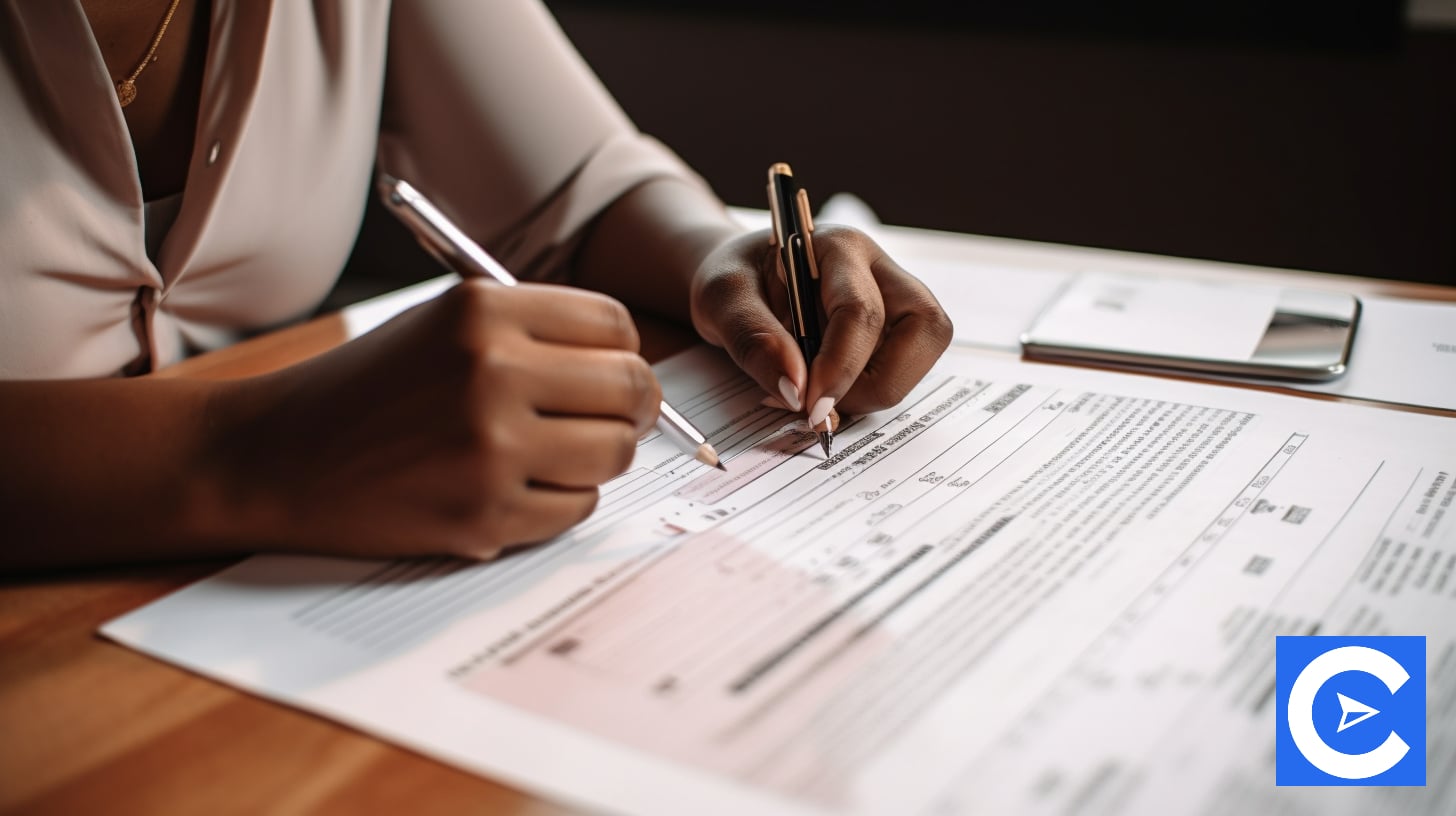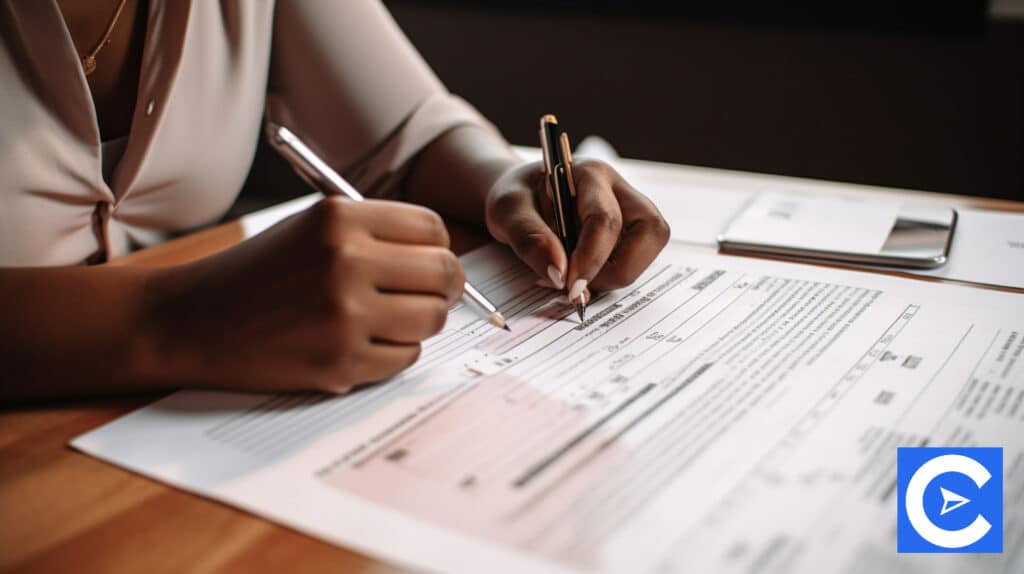 When taking the RNC-NIC certification exam, NCC may test you on identifying neonatal critical conditions, general assessments of neonates, thermoregulation, and oxygenation, to mention a few.
Furthermore, you'll get tested on knowledge surrounding neurobehavioural and gestational age assessments, and knowledge surrounding neonatal physiology.
With the exam encompassing knowledge from several different biological areas such as anatomy, pharmacology, and psychology, you must be well prepared to take the exam.
This section will look at tips and tricks for preparing for the RNC-NIC Certification exam.
Practice Tests
The NCC offers candidates of the RNC-NIC access to preview tests that include questions that you may typically find on the actual exam.
While NCC charges $35 for exam candidates to access 35 exam-like questions, it's worth the purchase to familiarize yourself with the actual exam formatting and alleviate any anxiety associated with taking an exam.
RNC-NIC Prep Course
If you find that studying independently isn't helping you prepare for the RNC-NIC exam fully, several exam prep courses can help you thoroughly prepare.
Some of the more popular certification review courses in the market are those provided by Nurse Builders, Nurse.com, and Mometrix.
These courses range from 10 to 168 hours and teach clinical nursing knowledge based on the exam's content.
Study Resources
From flashcards to study guides and preview tests, there are several options of study resources out there to help you prepare for the exam day.
When looking for a study guide to purchase, you might want to consider guides like Neonatal Intensive Care Nurse Exam Secrets study guide and Certification and Core Review for Neonatal Intensive Care Nursing, which is known for being some of the best in the market.
As mentioned earlier, preview tests can be obtained directly from NCC, while several educational providers offer flashcards for RNC-NIC study like Quizlet.
Testing day procedures
Another way of ensuring that you are prepared for the test is to familiarize yourself with the test day procedures to avoid making careless mistakes that may prevent you from writing the exam.
By visiting the NCC website, you'll be able to obtain information on all sorts of necessary test day procedures, such as the documentation you must bring to the testing facility.
With all the exam preparation activities covered, let's look at the other NICU certifications available to NICU Nurses in the next section.
Other NICU Certifications to consider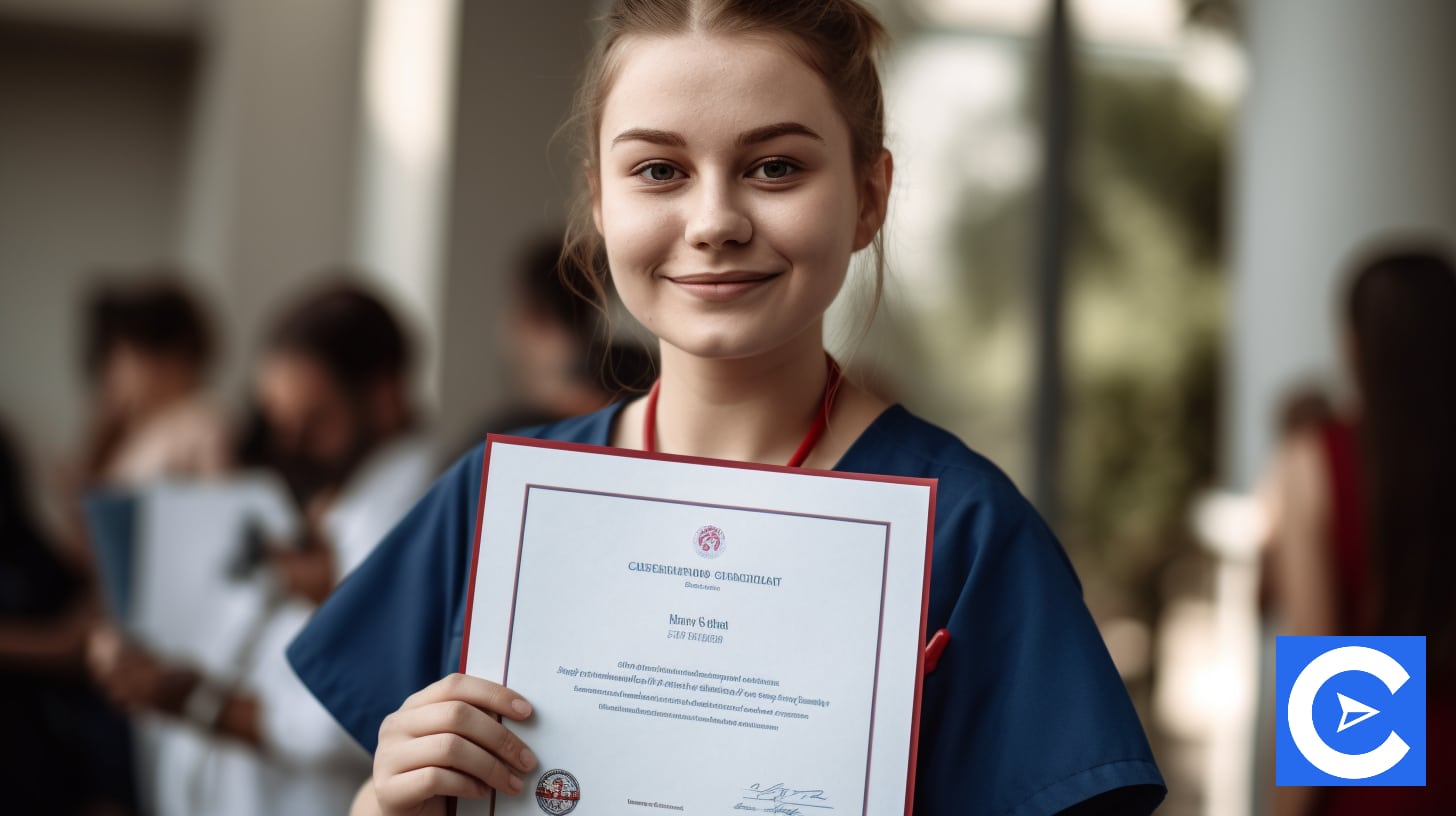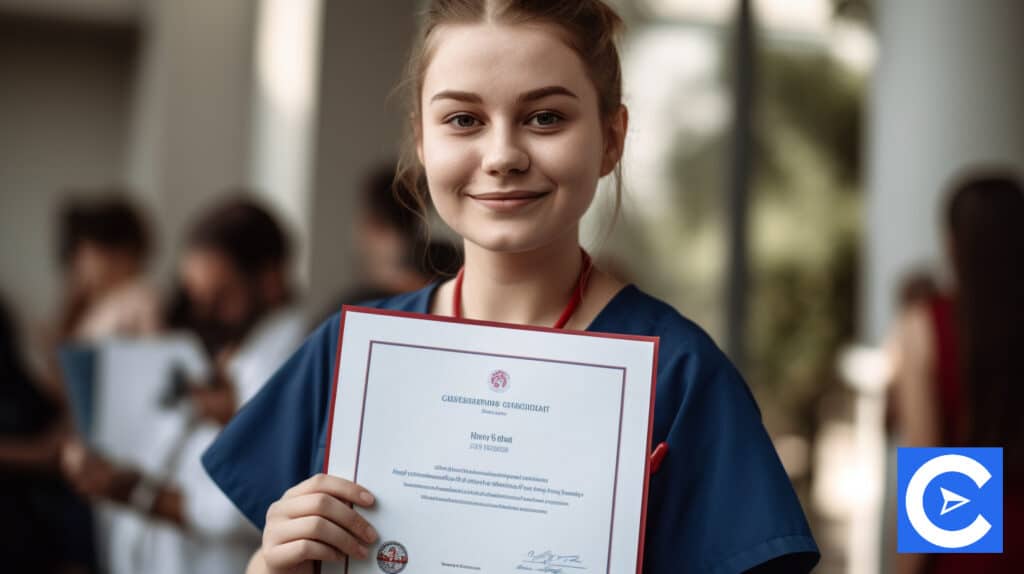 While the RNC-NIC certification is the more popular certification for NICU Nurses, there are several other options available to NICU Nurses – all testing core NICU competencies.
Earning one of the following certifications is also bound to help you obtain growth opportunities in your Neonatal Nursing career:
Neonatal Resuscitation certification validates your knowledge of resuscitating newborns
Cardiopulmonary Resuscitation certification tests knowledge on resuscitating patients when their heart stops beating
Critical Care Neonatal Neonatal Nursing Certification (CCRN) can be obtained by an RN or APRN and is a specialty certification that validates a prospective NICU Nurses knowledge in providing care to critically ill patients often treated in the ICU
The American Association of critical care Nurses administers this certification.
Registered Nurse certified in Low Risk Neonatal Intensive Care Nursing (RNC-LRN) is ideal for Nurses wanting to validate their knowledge in Neonatal Nursing
Care of extremely low birth weight Neonatal Subspecialty Certification (C-ELBW) is not the most popular certification, but it's still useful in validating your Neonatal knowledge
Neonatal Neuro-Intensive Care Certification C-NNIC can be obtained by NICU Nurses and other health care professionals who spend lots of time at the bedside of neonates
Conclusion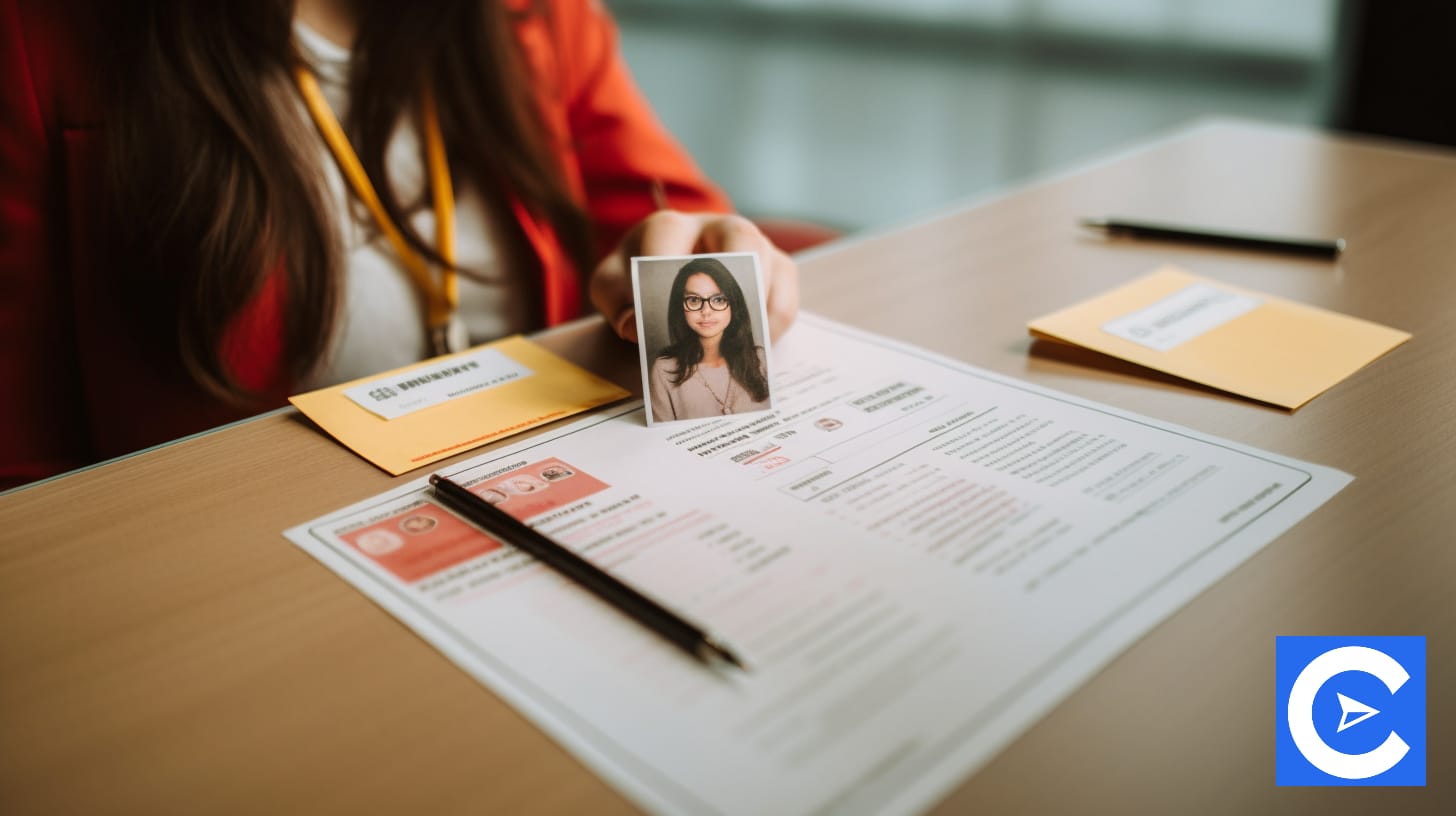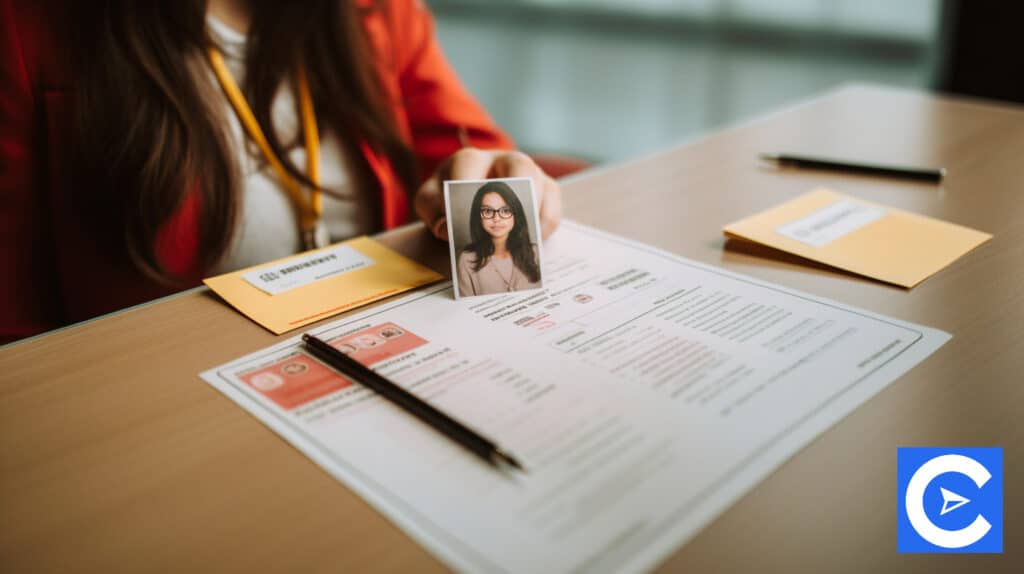 With Neonatal Nurses having a hand in taking care of babies to promote the development of healthy children, it's no surprise many Nurses chose to work in the Neonatal Intensive Care Unit.
However, when going into the profession, it's essential to obtain knowledge in the core competencies to effectively treat and care for babies in critical conditions.
The primary way of ensuring your knowledge is up to par is by obtaining a NICU certification.
Some of the most popular ones to obtain is the RNC-NIC certification.
This guide explained how to obtain an RNC-NIC and provided you with tips for ensuring you pass the certification exam.
We hope that after reading this guide, you feel better informed to be able to tackle obtaining your RNC-NIC certification.
Good luck!
FAQs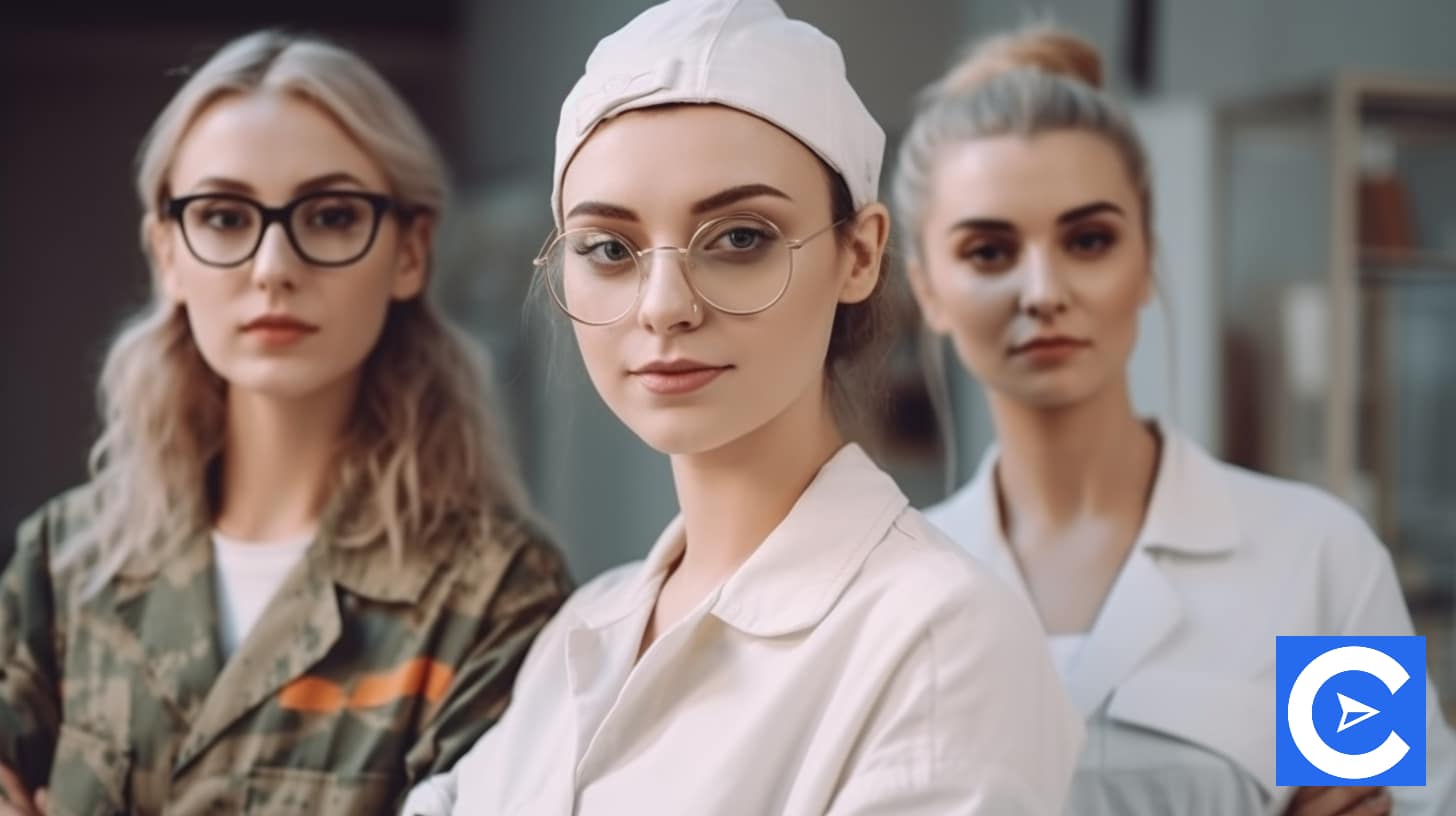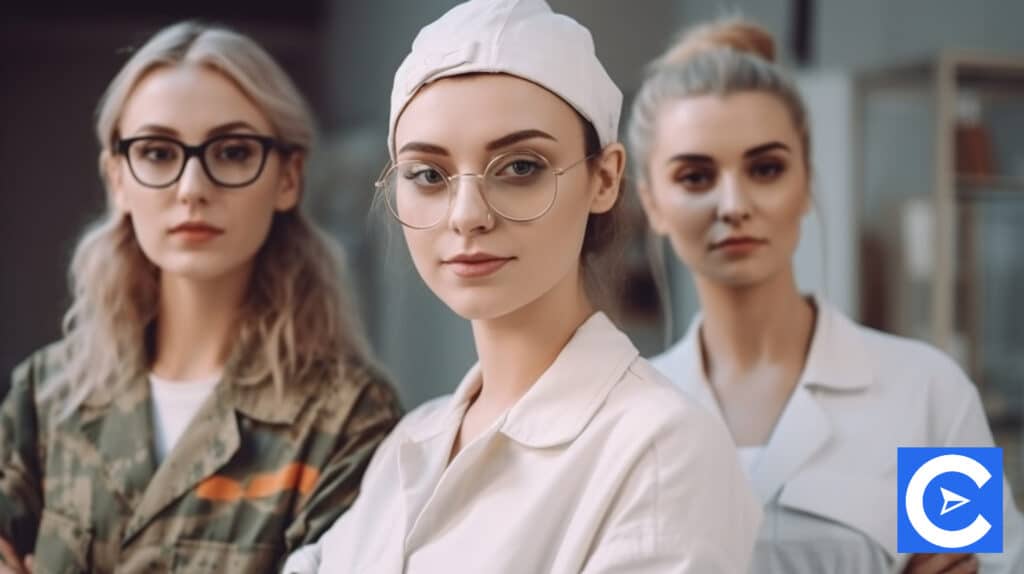 What are the Neonatal Nurse Requirements?
Firstly, obtain an Associate's degree in Nursing or a Bachelor's of Science in Nursing.
Then, candidates must take and pass the NCLEX-RN exam. Afterward, they will need additional experience working in a Neonatal Intensive Care Unit. After that, a few certifications like the NPR will be critical to obtaining.
How to become a certified NICU Nurse?
Once the candidate has earned their ASN or a BSN, the next step is to take and pass the NCLEX-RN exam. Then, you will need to gain clinical experience in a NICU environment before registering to take a NICU certification exam. Once passed, the candidate becomes a certified NICU Nurse.
What certification is suggested for NICU Nurse?
There are several certifications that a NICU Nurse can obtain, including the RNC-NIC, Neonatal Resuscitation Certification, Cardiopulmonary Resuscitation Certification, CCRN, RNC-LRN, Neonatal Neuro-Intensive Care Certification, and C-ELBW.
What does level 3 NICU mean?
A level III unit Nurse's task is to provide care for newborns born before 32 weeks, having a medical condition, and weighing less than 3 pounds, 5 ounces. The level III unit needs to also have access to Nurses that can provide a full spectrum of care in pediatric subspecialties.
What does RNC NIC mean?
RNC-NIC means Registered Nurse certified in Neonatal Intensive Care Certification. The dash between the RNC and NIC stands for in. According to the National Association of Neonatal Nurses (NANN), this specific certification validates a NICU Nurses knowledge in caring for ill neonatal patients.
What is the best NICU level?
Level 4 is where the highest care for babies is required and may be considered the best level for some Neonatal Nurse Practitioners. However, the best level for you will depend on your career interests and what you can endure emotionally when treating critically ill babies.
What is the NICU certification?
NICU Certification stands for the several certifications available to Neonatal Intensive Care Unit Nurses. Obtaining one of these certifications validates a NICU Nurses knowledge of critical neonatal competencies.
What is the STABLE certification for NICU?
The STABLE certification validates a NICU Nurse's knowledge of procedures that take place after resuscitation, such as stabilization care of ill infants. STABLE stands for Sugar, Temperature, Airway, Blood Pressure, Lab Work, and Emotional support and are some of the things NICU Nurses are required to check on ill patients after resuscitation.
References
National Certification Corporation