What a beautiful day to be alive, and welcome to the new guide detailing how to write a good, catchy, and appealing OR Nurse Resume!
In this guide, you will learn the dos and don'ts of writing a professional OR Nurse Resume.
By the time you complete reading through, you will know the details a typical hiring manager is expecting to find in the resume of OR Nurses.
Here are some points that will be discussed in this article:
What details should you include in your resume?
What certifications must you include in your resume?
How to format a professional resume
The importance of writing a good cover letter
Ready? Let's start!
What to Include in an OR Nurse Resume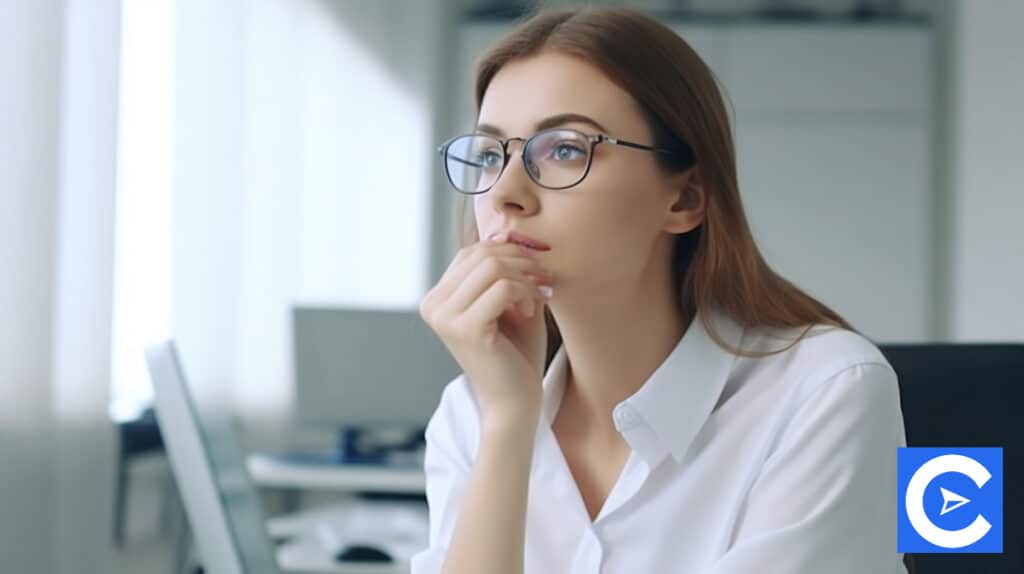 Below is a list of the most important things that should be on your resume.
Having these details on your resume would increase your chances of being employed.
The suggestions are from well over 40 years of practical knowledge and skills of employers all around the world.
Use these details as the core or background of your resume.
With this in mind, diligently gather these relevant points that will appeal to your prospective employer.
Pay close attention and notice some hidden details you should add to your resume.
1. Work history with a list of skills and past jobs
Instead of listing duties one after the other, use a single line for each job function in the details of your work history.
Here is an example:
Incorrect listings
Patient counseling
Timely medication control
Worked with caregivers
Followed nursing procedures in administering patient care
You waste space using this format plus it's a common feature of most nursing resumes.
You certainly want to stand out! So, here's a suggestion, list all these items, one after the other in a single bullet point.
Put together your experiences, job obligations, and achievements into unified statements which will in turn save space and maintain the uniqueness of your resume.
2. Professional Affiliations
Inform your employer of any professional corporations you belong to.
You will most likely be asked about it on the application you will be given.
Being a part of any corporation tells your employer you are devoted to improvement.
No employer wants an employee who is not selectively bred for productivity.
Are you a member of The Emergency Nurses Association or The American Association of Critical Care Nurses, be sure to add it to your nursing resume.
Professional Affiliation Details
Name of the Association
Date of admission
The posts conferred to you
A concise account of your function or why you chose this association amongst others
3. Honors – Awards – Special Assignments – Volunteer Work
Include any accolades or honors earned.
Examples are:
Award for the best graduating student of the year
The award for the most articulate worker of the season
The award for the volunteer work you participated in
Your field-related associations
Any welfare associations
Please include any unique task you carried out.
Examples could be counseling, roll call, charge-duty, etc.
Do not neglect awards and trophies earned by teams that you were a part of.
You could make a bullet list of the above-mentioned or simply add them to appropriate areas of your resume.
4. Specific Nursing Education Details
You should make the inclusion of degree(s) acquired (ADN, ASN, BSN, MSN, etc.) otherwise you risk having your resume ruled out of consideration.
A reason for this is that virtually all employers have a degree requisite and/or priority.
At the same time, the personnel responsible for staffing cannot easily get this information alone.
We have itemized education details that should be on your nursing resume:
Education details
You should state the name of your school
Indicate the city and state
Indicate your acquired degree
You may choose to include the start and completion date of schooling
We recommend you state your GPA
We also advise you to state your accomplishments, awards, academic associations, and other activities
You may also specify any continuing education you've had in the last 24 months.
By all means state on your resume if you're fluent in two languages!
"Bilingual" is the second most preferred skill on a list of prerequisites for nursing care.
This information is based on a recent analysis done by Talent Neuron.
Sample education listing style
Bachelor of Science, Nursing (BSN), Wisconsin State University:
Graduated with an outstanding distinction (3.75 GPA)
Dean's Award 2009: Outstanding Student
Earned the Elizabeth Moran Award for Excellence – An award for any student who has shown scholarly distinction in nursing, vital techniques in problem-solving, and capability of being a leader as proposed by the administration
5. Nursing License and Certification Details
We strongly advise you to use the details below for your licenses:
License Details
The type of license you hold (LPN, RN, NP, CRNA, etc.)
State/Body that issued the license
The name on your license if it's different from your resume
The date your license elapses
The number on your license
Boldly state if your license is one of the Nurse Licensure Compact (NLC)
Nursing license numbers are general records unlike many disputes, you don't have to worry about any encroachment on your privacy by stating it.
Using the information on your resume, anyone can get your license number from the state's Board of Nursing.
Still, you should state your license number for easy access.
Don't forget, there are lots of people out there competing for the same job.
We strongly advise that you use the following for your certification details:
Certification Details
State the name of your certification (BLS, ACLS, PALS, TNCC, etc.)
State the Agency that certified you (AHA, etc)
State the date of acquisition if there's no date of expiration
6. Availability
Indicate what shift you would prefer to work because Nurses are 24-hour workers.
Also, state if you would be able to relocate if necessary.
Be sure to indicate the aforementioned even if the job you're requesting has just one shift.
Sometimes employers may not advertise a particular job opening and you just might be the perfect fit for it.
Employers and recruiters store resumes in their applicant tracking system for use at a later time, especially when applicants are needed for specific job functions.
It is best to add your availability status to your professional summary although some may choose to give it a heading.
7. Work History
State the details of different facilities you've worked.
This gives your prospective employer an overview of your skills and experiences.
A few examples are as follows:
Facility listing ideas
Facility Type: Office of appointments such as nursing homes, continuing care retirement facilities, assisted living memory care, acute care hospital, and physical therapy among others
Trauma Designation: Specify the trauma center level (1, 2, 3, 4, or 5)
Teaching Hospital: State if you've been staffed at a teaching hospital
Designations such as Rural Referral Center, community clinic, critical access center, etc
Any magnet status
Be sure to include the above details in the work history or summary part of your resume but particularly indicate work experiences or skills required by the employer for the post you're vying for.
A good example is if your employer lists trauma hospital experience as a key requirement then by all means call your employer's attention to it by indicating your trauma experienced in the Summary section of your resume.
8. Number of Beds
Bed count
Bed count is similar to facility type as it reveals a lot about your experience to your prospective employer.
Be sure to add the following:
The absolute number of beds at the facilities you've worked
The number of beds present at specific sections you worked
9. Unit Details
Give details of the units you've worked on in your resume.
This tells your intending employer much more about your experience.
A few details you could include, in addition to others alike, are:
Unit Details
State the Unit Type (MS, TELE, ICU, CVICU, ER, L&D, etc)
Adopt terms used by your prospective employer – for example, If the employer uses "Emergency section" and your previous employment used "Emergency Department", you should use "Emergency section"
State the percentage of Nurses available and the patients present
State the approximate daily number of patients (assigned to you as well as the entire unit)
State the number of Assistant Staff (LPNs, CNAs, MAs, etc.)
Specify if the unit took any trauma patients
Indicate if your unit dealt with a regular influx of patients from other units and the types of patients received
Was there a time or times you assisted other units? Give relevant details of the unit(s) and how long you spent in each of them – if more than one
Professional Resume format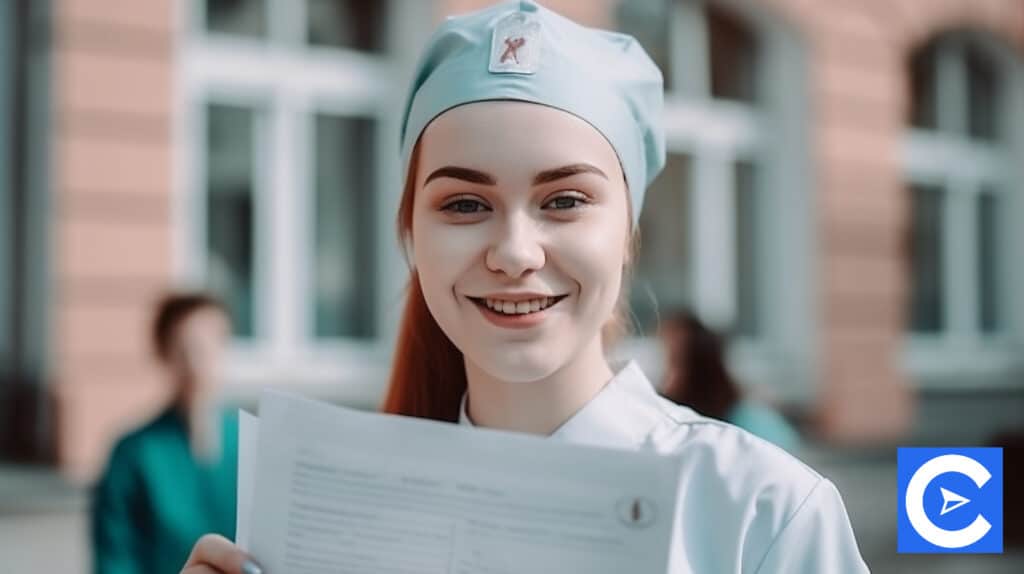 Let's now decide and discuss the format and layout appropriate for your resume.
We'll start with the format.
There are 3 resume formats, they are:
Chronological Resume
This format is the most common, it shows the work history, summary section, and education.
This format got its name from the way it is designed – work history and education are mentioned in reverse chronological order.
Functional Resume
This resume format may have a section for work history or not.
However, it points out the OR's experiences, duties, obligations, achievements as well as all other qualities in separate headers.
Combination Resume
As the name implies, it puts together the properties of both the chronological and functional resume.
The Best Resume Format for OR Nurses?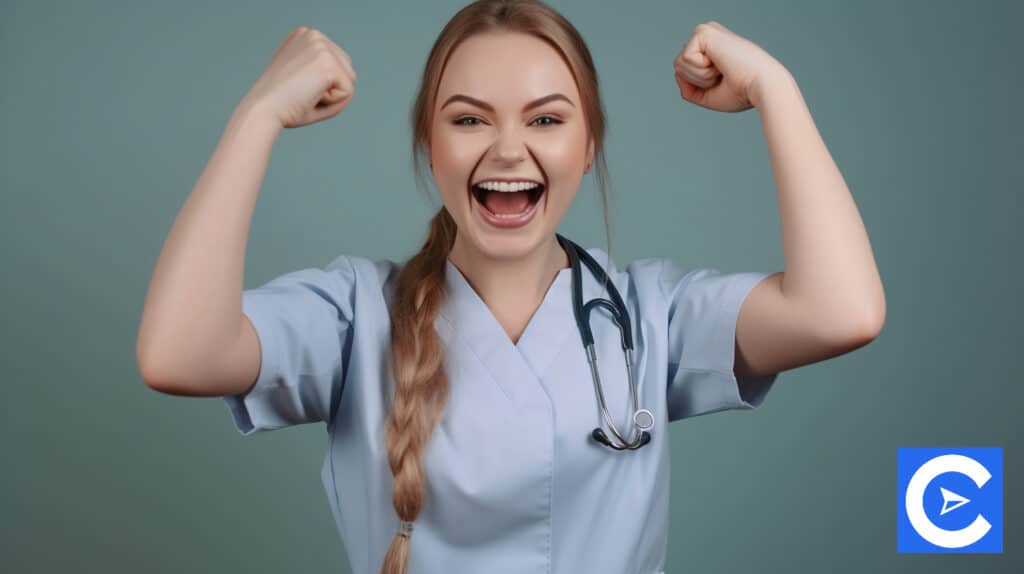 As a nurse, you are strongly advised to opt for the chronological and combination resume format instead of the functional resume format.
You will see many articles telling you to use the functional resume as a new-grad nurse, one making a transition career, or even inactive Nurses trying to come back into the industry.
As acceptable as this may seem to industries, we believe it is not the best choice.
Be sure to add your work history, your competencies outside the healthcare field if you're a new grad, also add your clinical shifts instead of work history on your resume.
Also note that if you're a new grad or have been inactive for a while and trying to re-enter the workforce, you do not need a resume containing acquired skills, since virtually all employers lookout for clinical and interpersonal skills used on a job only within the last 2 to 3 years.
As a Nurse, you can only use the functional resume if you're a new grad and have no work history, which is a very uncommon possibility.
Once again, we strongly advise you to use the chronological and combination formats of resumes.
The "layout" can also mean "organization" – how you arrange the contents on your nursing resume.
There are lots of possible layouts.
Layouts, however, can be divided into 2 main categories; single-column layouts and multi-column layouts.
You see the single-column layout in normal conventional resumes where each of the lines measures the Page's width.
"Modern Resumes" use multi-column layouts.
This resume layout gets your reader involved in every part of the resume.
He/she will not simply scan through your resume but rather will critically evaluate your resume, paying close attention to every detail.
This is the type of attention you need.
List of skills to include in your Operating Room Nurse Resume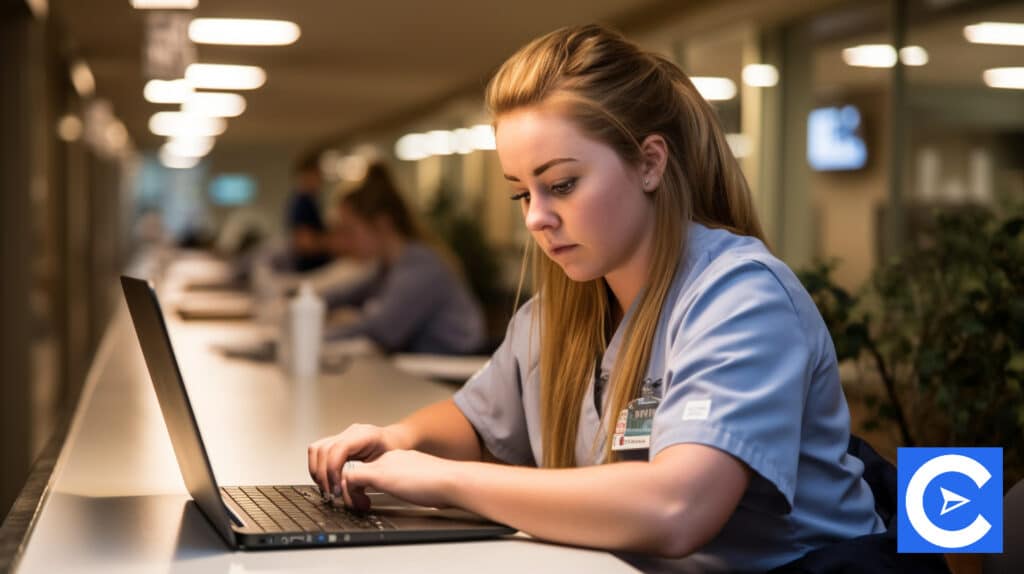 Here are in-demand technical skills that will give you an added advantage:
Cardiopulmonary Resuscitation (CPR)
Endocrinology
Pressure ulcer risk assessment/prevention
Neonatal care
Checking Vital signs
Phlebotomy
Universal protocol for wrong-site surgery
Appendectomy/cholecystectomy
Thyroidectomy
Age-specific/population-based care
Basic Life Support(BLS)
Administering and monitoring moderate sedation
Colon resection/surgery
Cardiology
Wound care
National patient safety goals/core measures
Telemetry
Transferable and Soft Skills:
Leadership management skills
Computer literacy skills
Stress management skills
Social skills
Communication Skills
Adaptability
Do not list all the skills above, instead, list only those pertinent to the prospective OR Nurse job position.
Here is how to identify significant OR Nurse skills:
Enumerate all your job skills (soft skills, hard skills, and technical skills)
Take note of the specific skill requirement of the job you're applying for
Equate your listed skills to that required and take note of the ones that match and emphasize them on your resume
Be sure to highlight these skills in different sections of your resume rather than just leaving them in the part of the key skills
Operating Room Nurse Resume examples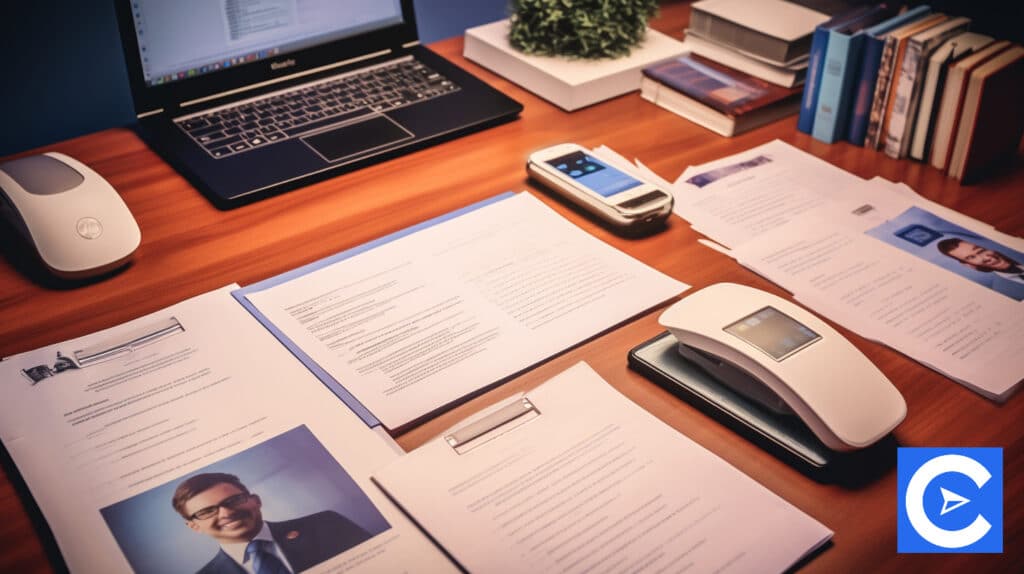 Here is a real-life example of an OR Nurse Resume.
Instead of copying this exact resume, use it as a guide when writing yours.
Michael Lanks, BSN, RNFA
Michael.lanks@gmail.com
703-416-1553
Resume objective
Conscientious and practical Operating Room Nurse with 10+ years of professional experience and eager to join the Holy Family Hospital Center to provide its patients with impeccable care and attention, and support from the hospital staff.
In previous roles, selected as a mentor to new nursing staff and students.
Work Experience
OR Nurse
Peter Steele Hospital, New Jersey, NJ
2008–2013
Prepared surgical suite according to surgery and surgeon preference
Monitored patient's condition
Collaborated with the surgical team to ensure the highest safety and surgical standards for the patient
Initiated corrective actions upon adverse information from monitoring equipment
Collaborated with physicians and other health care providers to develop a care plan for the patient during surgery
Adhered to AORN standards of perioperative practice
Stocked supplies, prepared operating rooms, and managed pre-op and post-operative patient care
Key achievement:
Functioned as a mentor and resource to incoming nursing staff, students, and LPN/PCA staff
OR Nurse
Virgin Mary Hospital, New Jersey, NJ
2004–2007
Maintained a safe surgical environment
Assisted in preparing surgery schedules and planning perioperative care for surgical patients
Assisted physicians with examinations, procedures, and other patient care activities including pediatrics
Monitored patients for complications and conducted pre-and postoperative teaching to the patient and family members
Education
Bachelor of Science, Nursing
Adelphi University, New York, NY
2004
Licenses and Certifications
Registered Nurse Practitioner —License #24973947
CNOR
RNFA
ACLS
Key Skills
General OR
Outpatient
Trauma
Laparoscopic general surgeries
Isolation precautions
Infection prevention
Patient rights
Collaboration
Problem-solving
Analytical skills
Languages
Common resume errors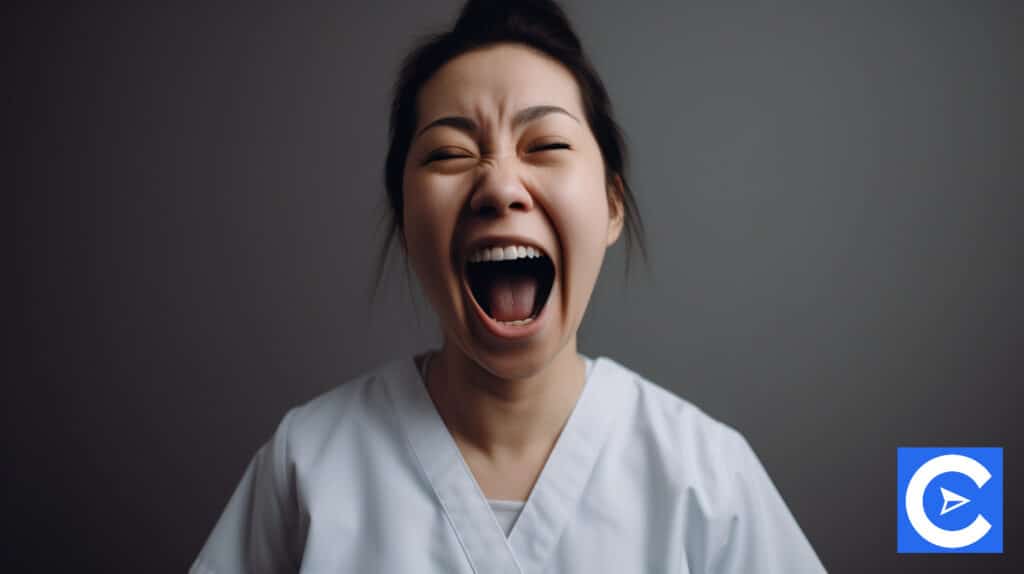 Now, let us talk about common errors in resumes that people make.
Ths list is compiled after consulting with expert hiring managers from the United States.
Exaggeration: In an attempt to impress the employers, many job seekers have exaggerated some details in their Registered Nurse Resume.
The danger in this is that when called on to perform the roles you claimed to know how to perform, you might likely make a fool of yourself and may eventually lose the job.
So, if you mention that you have a computer skill like Microsoft Word and Powerpoint, be sure you can use these programs.
If you can't, consider enrolling for a class before being called upon for an interview.
Employers see exaggeration as a red flag during the hiring process.
Bad grammar: No employer wants to go through a resume that is poorly written.
Of course, there is no perfect resume, however, make sure that the details are clearly written in correct English.
While no one is above mistakes, the best way to catch errors in your write-up is to read the entire document aloud once you are done writing it.
For Example, you might find out that you wrote "Othopedic" instead of "Orthopedic".
You may also find out that what you thought was "Pre-op" was written as "Pre-Op".
Reading it aloud will help you catch errors.
The errors can thus be corrected.
Alternatively, you can seek the help of a grammar expert.
Bad formatting: Unfortunately, this is the first thing that your employer will notice as they look at your resume.
If it is poor, it means that you are nonchalant to details, which is not good for the role.
A recruitment manager named Rebecca Martin once said that "your CV is you on paper, so make sure the layout's as close to perfect as possible.
This means no typos or jarring font changes halfway".
Another hiring manager named Thomas opined that "If something is formatted badly or candidates don't advertise themselves well in the first few lines, then there isn't much point in reading on".
Employers are scanning through thousands of resumes, and bad formatting can mean one thing – your resume may not even be read.
Impersonation: Do not assume the qualification or certifications of someone else.
Every company conducts its background check on every detail you include on that resume.
So, make sure you only include details that are yours only.
If you are worried that other candidates may have better qualifications, resist the urge to impersonate someone else.
You can enroll in an additional program for more certifications or you may simply search for jobs within your qualification.
Lengthy resume: If you are the employer, will you gladly choose to read an 11-p̣age resume over a 2-page resume?
The point is to keep your points succinct and go straight to the point.
As stated above, an ideal resume should not be more than 3 pages.
Include the resume objective at the beginning and the resume summary at the end
Incorrect contact information: A hiring manager for a popular company in the U.S once admitted to falling in love with a candidate's resume but on trying to reach out found that the contact information was wrong and hired someone else instead.
What is the point, do not make the mistake of writing someone else contact information.
Conclusion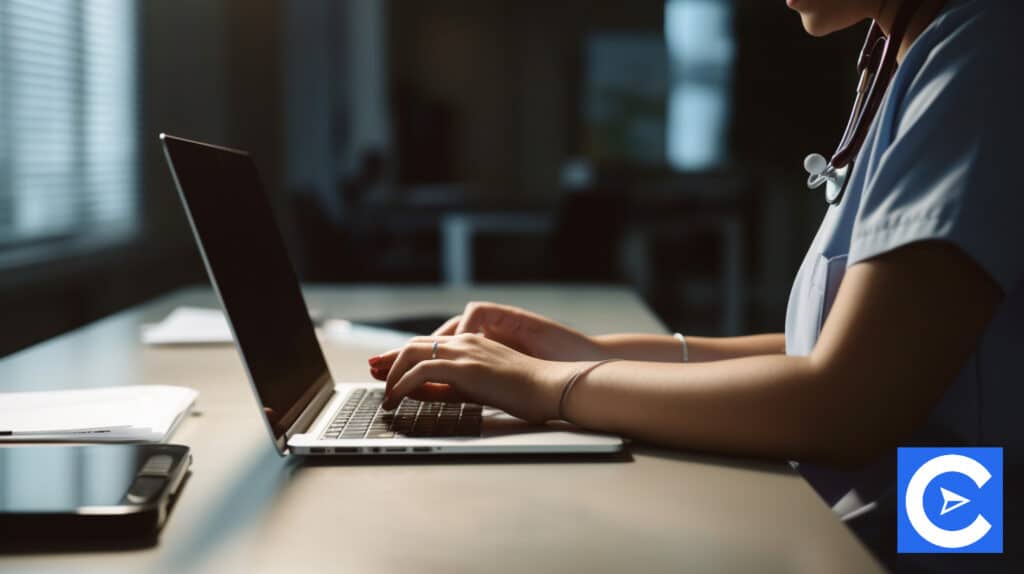 Your well-written resume can make that difference and determine if you will get the job or not.
This guide has discussed what you should include in your resume.
Make sure to include any qualifications, certifications, awards, and accomplishments from past jobs.
Pay attention to the common errors many make and avoid them.
Although a personalized resume is the best, a resume builder or template is not a bad idea.
These free resumes have helped many to secure their dream OR Nurse jobs.
No matter what choice you eventually make, we know that you will come up with that winning resume.
Finally, read the job title and understand the description well before sending in your resume.
This will ensure that you are applying for a role you are qualified to handle.
FAQs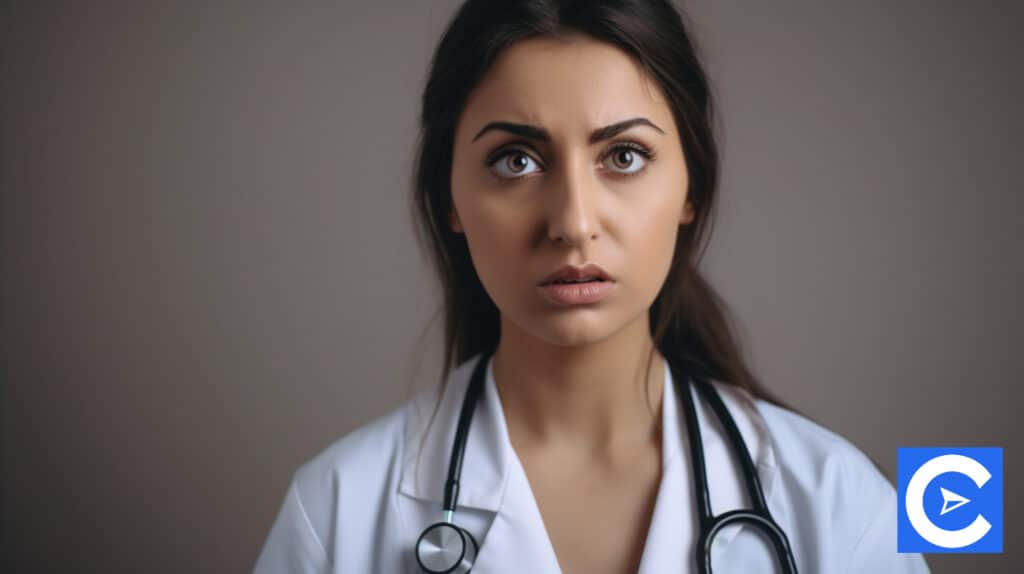 Can I get a nursing job without writing a resume?
It is very likely. However, do not forget that job search in the nursing world is highly competitive. Besides, your resume gives a good first impression of you – it introduces your employer to his/her prospective employee. Writing a resume is very important if you want to get a job.
How long should an OR Nurse Resume be?
The length of your resume depends largely on your qualifications and experience. A Registered Nurse with years of experience will certainly have more to write than a new grad. In view of all these and no matter, if you are already licensed or not, your resume should be at least one page and not more than three page
How do you list nursing experience on a resume?
You can list your nursing experience by including it in the work history section of your resume following the above guidelines. Make sure every detail is printed in the appropriate section – giving the work history details, the bed count, the unit details, your acquired skills (soft skills and hard skills), and your accomplishments.
What are the responsibilities of an Operating Room Nurse?
The responsibilities of an OR Nurse range from administering medications, starting IVs, giving patient care, evaluating diagnostic tests to assess a patient's need, counseling patients and their family members preparing rooms, and sterilizing medical equipment, amongst others. For emergencies, RNs may have to substitute for a Physician if none is on the ground.
Can I use a resume template when searching for a Nurse job?
Yes, many have simplified their task by using a resume builder. Although a resume template may not contain all the information you need, it will only give you the general ways of writing a resume. Follow the aforementioned guides in writing a unique yet standard resume.
Can I get a good Nurse job without years of experience?
Because of the shortage of Nurses in most healthcare facilities, you would very likely get a nursing job even with no experience. You may be offered a job as a Nurse Assistant. However, to get good and well-paying nursing jobs, you need some years of clinical experience.
Do I need a cover letter in addition to my resume?
Yes, every job application needs a cover letter. Your cover letter is what states your intention, why you want the job, and what you can offer the employers. Be sure not to reveal all the details inside your resume in the cover letter, instead, you can simply refer the employer to the resume in the cover letter for more information.
References