Hello everyone: Welcome to this guide on the best OR Nurse certifications!
In this guide, we'll take a look at some of the credentials and their prerequisites.
By the time you are done reading this guide, you will have known what certification you need and how to go about it.
To be more specific, here are some of the points we'll cover in this guide:
The Best OR Nurse Certifications
The organizations that award these certifications
And the benefits of getting certified
Without wasting time, let's start!
The Best OR Nurse Certifications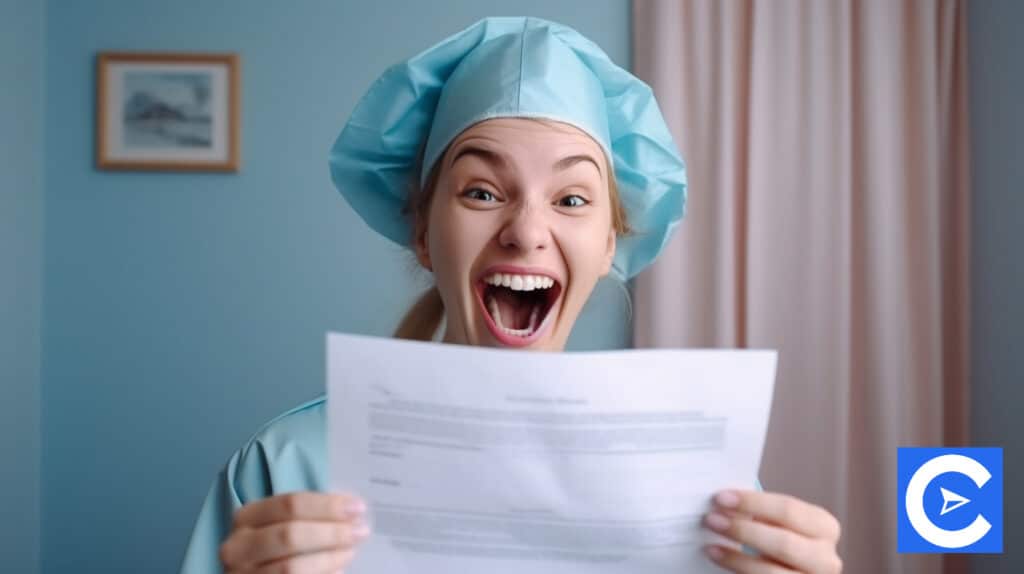 Obtaining professional nursing certifications is the best way to convince your employers that you're not just competent but that you have received special training in nursing.
But you must earn some important professional certifications that best match your nursing abilities.
Below is a list of the most recognized certifications for Operating Room Nurses.
Obtaining these certifications will not only give you a favorable margin for job hunting but will also boost your overall confidence:
CNOR Certification (CNOR)
Basic Life Support (BLS)
Trauma Nursing Core Course (TNCC)
Certified Nurse Assistant (CNA)
Legal Nurse Consultant Certified (LNCC)
Family Nurse Practitioner
Certified Surgical Technologist (CST)
Clinical Nurse Specialist Perioperative Certification (CNS-CP)
1. CNOR Certification (CNOR)
CNOR certification is one of the best accomplishments and demonstrates a professional understanding of operating room clinical competence.
More importantly, achieving a CNOR credential also proves that you have all it takes to effectively support the best patient care and that you are committed to the nursing profession.
Certification criteria:
You are required to undergo over two years of education and training after high school
You are expected to undertake over 2 years of work experience
A written or oral test will be undertaken to qualify
Certification is renewed every 5 years
2. Basic Life Support (BLS)
The Basic Life Support (BLS) for Healthcare Providers is a classroom course is structured to produce a broad spectrum of healthcare professionals with the ability to clearly perceive various life-threatening emergencies, perform CPR when necessary, use medical devices such as an AED in cases of cardiac arrest and relieve choking safely, effectively and in good timing.
Certification criteria:
To qualify for certification, more than two years of tutelage and training are required
No work experience required
A mandatory spoken or written examination will be taken
Certification is renewed every two years
3. Trauma Nursing Core Course (TNCC)
Timing is extremely important when stabilizing life-threatening trauma cases.
This course, taught by competent Emergency Nurses, equips you with all knowledge, critical thinking skills, and hands-on training relevant to providing high-quality, trauma nursing care.
Upon completing this professional course, you will be qualified to carefully evaluate and carry out evidence-based interventions to improve clinical results for your patients.
Certification criteria:
No education or training required after high school
Work experience is not necessary
There is no required written or verbal examination
4. Certified Nurse Assistant (CNA)
The Certified Nurse Assistant certification program trains you to work with other health care professionals in providing high-quality care for sick or elderly individuals in private homes, nursing homes, and hospitals.
Certification Details:
Absence of specified training or education after high school
There is no requirement regarding work experience
You are required to undertake an oral or written exercise
Your certification is renewed biannually
5. Legal Nurse Consultant Certified (LNCC)
The Legal Nurse Consultant Certified (LNCC) program prepares you not only to meet the education requirements and excel in the certification examination but to demonstrate knowledge, experience, and commitment to the nursing specialty.
It also equips you to meet the rigorous standards of the Accreditation Board for Specialty Nursing Certification (ABSNC).
Certification Details:
You must have engaged in more than 2 years of study and training after high school
You should have more than two years of work practice
A mandatory verbal or handwritten examination will be undertaken
You are expected to renew your license every 5 years
6. Family Nurse Practitioner
The ANCC Family Nurse Practitioner Board Certification Examination is a reputable and efficient assessment exercise that examines the entry-level clinical knowledge and skills of nursing practitioners.
This certification examination aligns with the Consensus Model for APRN Regulation: Licensure, Accreditation, Certification, and Education.
After meeting the eligibility requirements to take the certification examination and after passing the exam, you will be conferred with the credential: Family Nurse Practitioner-Board Certified (FNP-BC).
Certification criteria:
Over two years of specific study and training are required
To be licensed, more than 2years of work practice is needed
A verbal or handwritten test will be undertaken
The license is renewed in 5 years
7. Certified Surgical Technologist (CST)
The desire to become certified demonstrates a substantial amount of pride in the profession and a longing to be acknowledged for mastery of clinical skills peculiar to surgical technology.
It also demonstrates a continuous commitment to quality patient care.
Certification criteria:
More than 2 years of formal education and training are mandatory
You are expected to engage in more than two years of work practice
A written or spoken exercise is required
Certification is renewed every 4 years
8. Clinical Nurse Specialist Perioperative Certification (CNS-CP)
CNS-CP certification is proof that a master-prepared Clinical Nurse Specialist who is searching for OR Nurse jobs is proficient in the perioperative (pre-, intra-, and post-operative) setting.
The main goal of the CNS exam is to show that a CNS is credentialed in advanced practice perioperative specialty.
Although the certification exam does not automatically earn you licensure as an APRN, this specialty certification is one of the highly-rated certifications for Nurses.
Certification criteria:
Formal education and skill acquisition over two years after high school is a requirement
Over two years of working practice is a requirement
A verbal or written test is a requirement
Certification renewal is done every 5 years
The Competency and Credentialing Institute (CCI) is responsible for issuing certifications
Nursing Certifications for OR Registered Nurses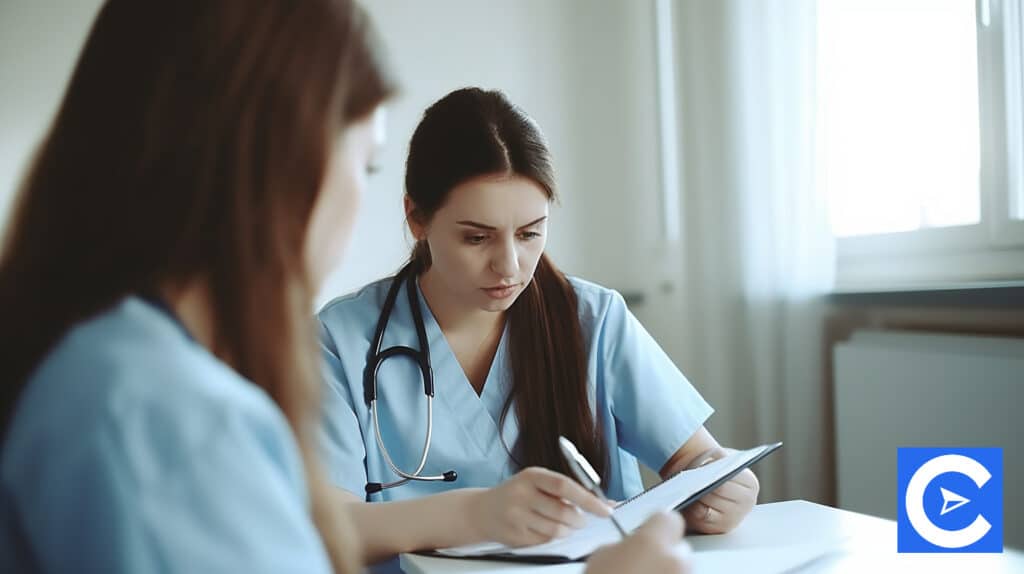 Being a Registered Nurse can be achieved by obtaining an Associate's or a Bachelor's Degree in Nursing, which is increasingly becoming the benchmark.
Excelling in the NCLEX-RN gives you the right footing to set off your RN career.
However, specialization – seeking certification in specific areas of interest – may be a fine decision as it makes you stand out.
As a licensed RN, there are various certification options available to you.
Your choice would depend very much on your ambitions, interests, and future career plans.
Some of these certifications include:
Holistic Nursing Certification: This certification is perfect for all Registered Nurses who want to specialize in giving direct patient care, focusing on the body, mind, and spirit equally
Nurse Executive Certification: This certification is for Nurses who want to pursue advanced leadership positions in the healthcare industry
If you are a Nurse and you hold the BSN or any higher certification, this is the right type of certification you need.
In some cases, you can't bag an executive role without the certification.
Nursing Informatics Certification: For Registered Nurses who want to break the technology barrier and bridge the gap between nursing and IT, the NIC team allows you to do just that
The coursework includes informatics proficiency level.
This skill is highly sought after in the medical field.
Organizations that Offer Nursing Certifications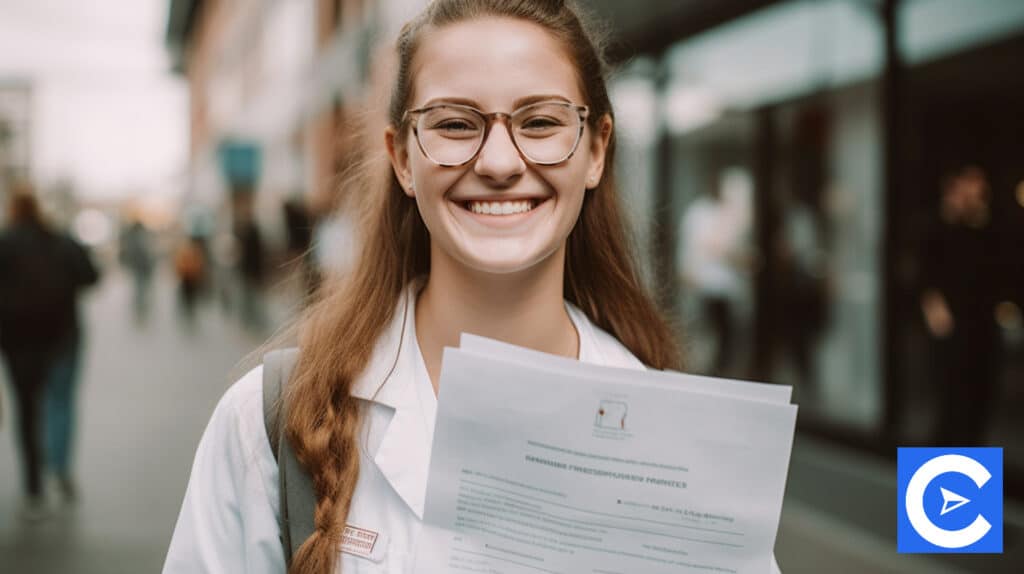 Several organizations have the right to award nursing certifications.
But the best certification is awarded by certified organizations that run programs that are accredited by the National Commission for Certifying Agencies.
NCCA accreditation is that yardstick for determining if the certification you are trying to earn meets the highest standard of nursing.
You have the opportunity to choose any institution that suits you and your employer since there are many organizations awarding the same certification.
Some of the most preeminent organizations offering a large number of certifications for Nurses have been itemized below:
The comprehensive credentialing for Acute and Critical Care RNs is awarded by the American Association of Critical-Care Nurses (AACN)
The Board of Certification for Emergency Nursing (BCEN) certifies OR Nurses in emergencies, traumas, and transport nursing.
The National Certification Corporation (NCC) awards required certifications to OR Nurses in obstetrics, gynecology, and neonatal specialties
The body also awards the Advanced Practice Neonatal and Women's Health Nurse Practitioners.
American Nurses Credentialing Center (ANCC) is a subsidiary of the American Nurses Association
The body awards required certifications to OR / RN Nurses in any areas of expertise and offer internationally renowned credentialing programs that validate and recognize RNs' expertise in areas of specialization.
The Competency & Credentialing Institute (CCI) awards perioperative certification to Registered Nurses
For aspiring Nurses who intend to enroll for, continue, or improve on their NP careers, the American Academy of Nurse Practitioners Certification Board (AANPCB) awards the necessary credentials
Oncology Nursing Certification Corporation (ONCC) provides certification for Nurses from all nationalities in oncology and other complementary nursing specialties
The Importance of Getting Certified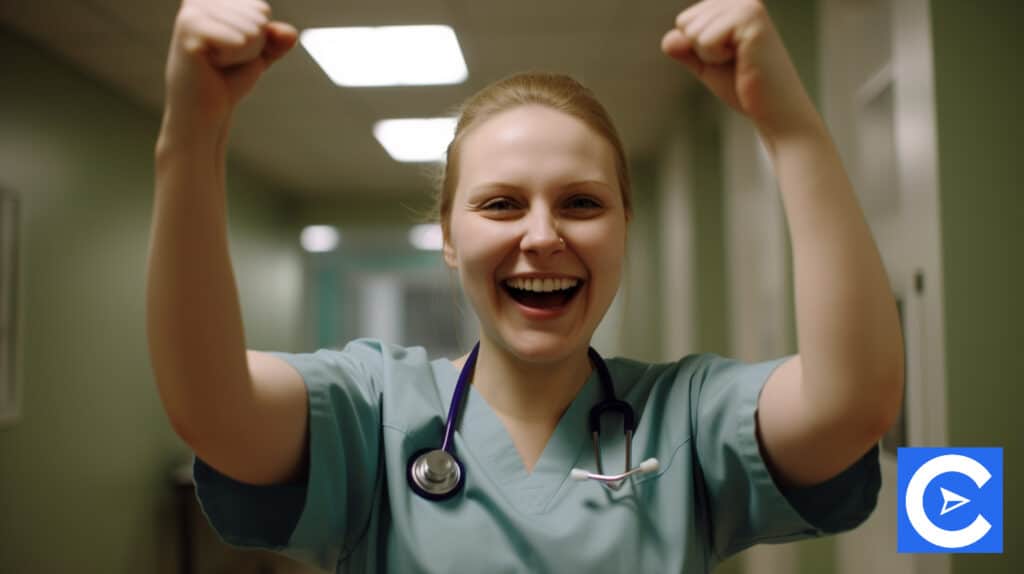 Certification is just as important to employers; more than 90% of Nurse Managers prefer employing Certified Nurses as it excludes their healthcare institutions from the line of competition with other counterparts.
Certification also honors medical institutions; they will be recognized for having not just certified but proficient Nurses.
An adequately qualified Nurse tends to make minute mistakes and accidents which in turn decreases possible legal liability for the institution.
Having capable hands on deck eliminates the need for more employees.
Certification also benefits RNs: it brings out a level of commitment to adept knowledge and skills acquisition and enhances their capabilities in a specialty.
Other benefits include recognition from counterparts; earning the absolute trust of both patients and employer – a heightened chance of employment and furtherance of career – increased independence in the workplace, an enticing remuneration, and a lifelong career in view.
A careful analysis of the abilities of RNs shows that certified Nurses are better equipped to make delicate decisions with absolute confidence.
Research shows that Nurses who have had their knowledge validated through certification make decisions with greater confidence, consequently making them better Nurses.
RNs also gain a sense of accomplishment and personal growth that comes from obtaining certification.
Certification is not compulsory although obtaining a state license is essential to the Nurse practice.
Nevertheless, obtaining a certification is a perfect way to augment your career as a practicing Nurse.
Having a certification on your CV puts you on the front line amidst competition in the nursing practice.
Certification is however compulsory for specialties such as Nurse Anesthetists amongst others.
The BLS or ACLS are highly recommended certifications for RNs.
While applying for RN licensures differs from state to state, some states require a current, valid Basic Life Support certification, demonstrating that you have been tutored on how to conduct CPR and other life-saving techniques.
Other things you should know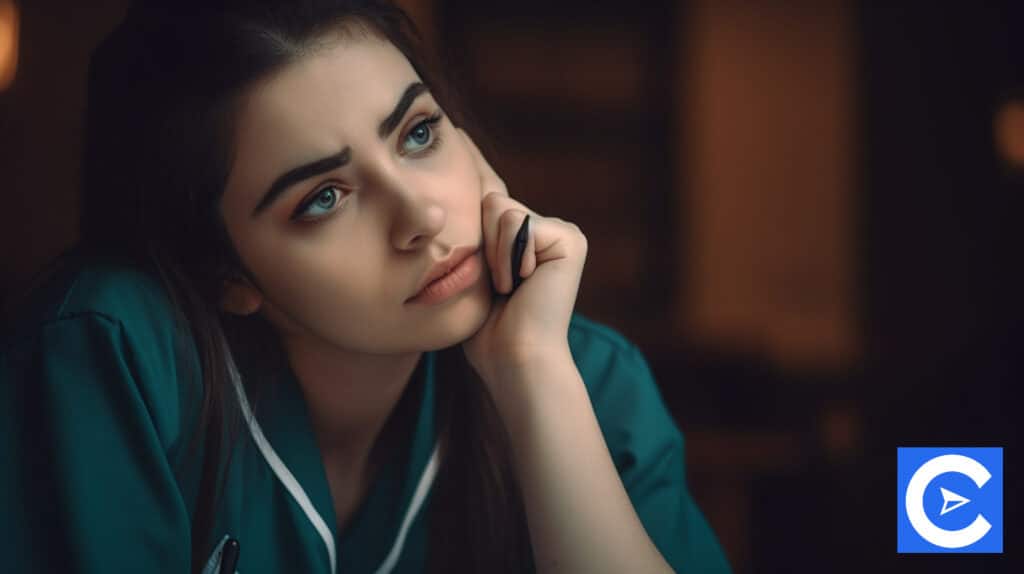 Requirements
Each nursing certification has a set of requirements, although these requirements vary.
For instance, Critical Care Nurses or Emergency Room Nurses require some hours of clinical practice but no additional nursing education.
For advanced nursing practices like Nurse Anesthetists and Nurse Practitioners, you must get some additional education like Master's or Doctorate degrees(MSN or Ph.D.) in nursing or other related disciplines.
Becoming a Family Nurse Practitioner on the other hand requires all applicants to have a valid registered license and an additional postgraduate and at least 500 clinical hours of patient care.
As a recommendation, all applicants should endeavor to have worked for at least two years in any Nurse Practitioner profession so that they can gather enough clinical experience.
Fees
Each professional certification has some fees associated with it.
This is in addition to any financial cost that might be incurred.
Of course, these fees vary, but they range between $100 to almost $1,000.
Some require initial fees while others don't.
Some offer discounts to members or for new applicants.
Some professional certification makes provision for recertification and renewals.
These too will incur some fees but not as much as the fees for a new applicant.
Renewal
After some years after earning some certifications, it might be necessary to recertify or renew the credentials.
Each professional nursing certificate has its peculiar rules as to recertification.
For some, all you need is to devote some hours to community health activities like teaching, volunteering, or continuing education.
You will also write the certification exam in some cases and tender a significant number of clinical hours.
However, the clinical hours must have been obtained close to the time of recertification.
The importance of clinical hours is to demonstrate that the applicant still has the qualified experience for the recertification.
Conclusion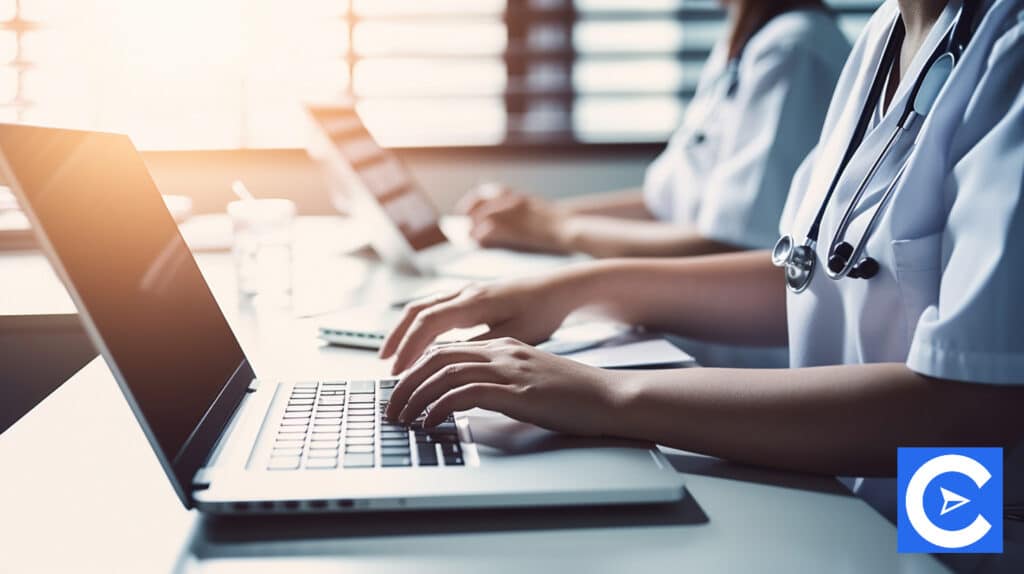 There are tons of relevant certifications each Operating Room Nurse should consider earning.
This article has highlighted some of the best ones that are available.
Although we have given you the information you need, it is your responsibility to research the criteria for each OR Nurse certification.
You can get this specific information on the website of each organization that awards these certifications.
As a reminder, you will not just stand out but you will become more credible if you obtain these certifications as an Operating Nurse.
FAQs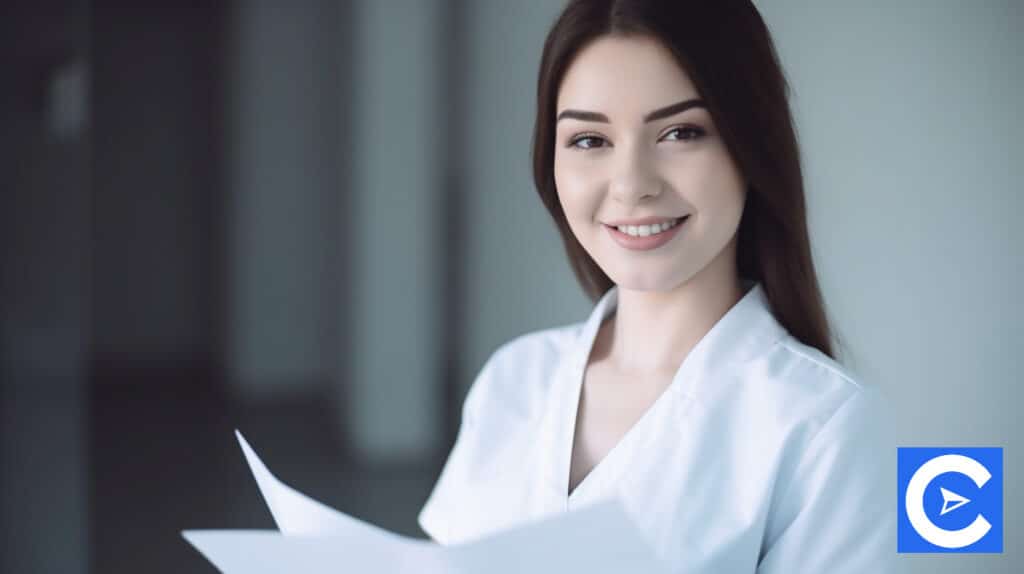 Is OR Nursing in demand?
Yes, the COVID 19 pandemic has led to intense demand for Nurses particularly OR Nurses. The AORN predicts a 2% annual job growth rate for Operating Room Nurses. A 2021 pay scale analysis shows that on the average OR Nurses earn an annual salary of $74,000.
Is there any difference between an Operating Room Nurse and a Perioperative Nurse?
Not exactly, these are just umbrella terms used to describe the various roles performed before, during, and after surgery. 'Perioperative Nurse' is a term adopted considering the roles Operating Room Nurses perform in planning, implementing, and evaluating surgical patients while working with family members and other healthcare professionals.
What is the easiest Perioperative Nursing certification to obtain?
The CNA program is a fast-paced program taking only a couple of months to fully complete. Students are prepared to be able to enter the field right after graduation, they would be able to assist Nurses with patient work in a wide range of settings. 
How long will it take to obtain all necessary OR Nursing certifications?
About 3-5 years. It can take 2 to 4 years to complete an accredited nursing program – two years for an ADN; four years for a BSN; then take the NCLEX and become a Registered Nurse. Also, you will need an additional year of training and experience.
What are the three stages of Perioperative Nursing?
The three stages are: the preoperative stage, which is the care and support given to patients before surgery, the intraoperative stage is the care and attention given primarily to the patient during surgery and the postoperative stage is the support given after surgery both to the patient and family members.
How can you become an Operating Room Nurse?
First, you need to be motivated by a desire to make a difference in people's lives, next you need to be ready to put in a significant amount of work and commitment to education, fieldwork, and examinations. Take the ADN or BSN, and obtain an RN license by taking NCLEX.
What is the average annual salary of a Perioperative Nurse?
The average annual salary of Perioperative Nurses varies by experience. According to the National pay scale, research shows that on average about $60,000 is earned by Perioperative Nurses in their early careers and about $80,000 for Perioperative Nurses in their late careers.
Is Perioperative Nursing a good career?
Yes, Not only do Perioperative Nurses attend to patients' needs and give adequate support to other healthcare professionals at hospitals, but they also help maintain a strong follow-up system for patients. Overall, they bring a sense of comfort, stability, and organization to the world in general.
References