Hello everyone, welcome to another nursing career guide on how to become a Neonatal Nurse!
This guide will outline all you need to do, using a step-by-step approach for easy comprehension.
By the time you're done reading through, you will have gained valuable insight into this amazing nursing career.
To be more specific, here are some questions that will be answered in this guide:
What are the basic Neonatal Nurse educational requirements?
How many levels of Neonatal nursing are available for me?
Is Neonatal nursing education the next step for me?
Let's get started right away!
Neonatal Nurse Education Requirements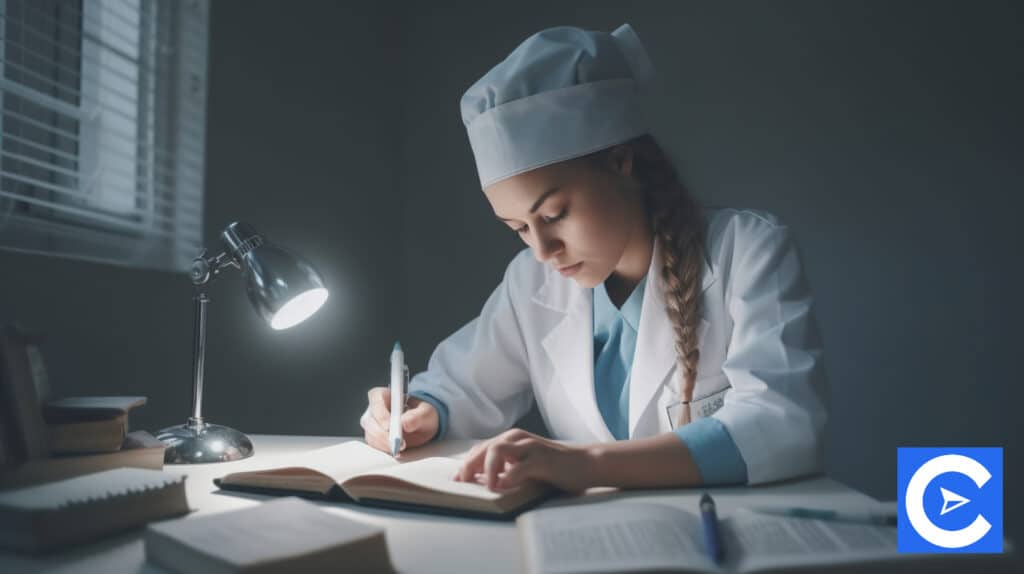 The neonatal nursing field is one of the fastest-growing in the healthcare industry.
Apart from that, it is an interesting and satisfying career path.
Neonatal Nurses focus on caring for infants from the moment they are born to the moment they are discharged from the hospital.
They also care for infants who have health challenges just after being born, or who are prematurely born.
Their special training qualifies them for administering special patient care for these sensitive newborn babies.
This job requires attention to detail, emotional resilience, physical & mental alertness, and most importantly, the necessary certification.
Working with sensitive newborns requires resilience, keen observation, and appropriate accreditation.
Let's check out the requirements each potential Neonatal Nurse must satisfy!
Step 1: Understanding what is involved
Knowing what you're going into is important because any role no matter how promising can easily become frustrating if your expectations are not met.
You will constantly be caring for newborn babies from when they are born up till when they are discharged from the hospital.
Additionally, when newborns are hospitalized because of some medical conditions, they are also your responsibility.
These conditions may be surgical, premature birth, infection, or any other birth defect.
With these exceptional conditions, newborns can end up in the NICU units where specialized NICU Nurses care for them, observe them 24/7, and provide direct patient care.
Some rare cases have seen newborns receiving ongoing medical care for up to two years at home.
Whether you are caring for an infant with a rare medical condition or without one, you must be sensitive to their needs.
Itemized below are your two special duties:
Keenly observing a newborn and providing direct infant care: This role involves feeding them, monitoring their health and vital signs, and administering any necessary medication.
Since newborns cry a lot, you need extra skills to make them stop crying.
While doing all these, you must also monitor the progress of the mother.
Communication skills: Neonatal Nurses are the intermediaries between Doctors and the baby's family members.
So, you must be able to express any thought (either positive or negative) with care and with sense.
Step 2: A nursing degree
Once you're done receiving what it takes to become a Neonatal Nurse, the next thing is to arrange on earning a nursing degree.
This degree program trains you for a career in the nursing field.
There are three available degrees that you can earn:
An Associate Degree in Nursing (ADN) – All you need to get into this program is a high school certificate. The ADN is obtainable in just two years of full-time study.
Since this is the lowest advanced practice certificate, some employers may want you to enroll in a more advanced nursing degree as you work with them.
A Bachelor of Science in Nursing (BSN) – This program is for 4 years and will guarantee deeper nursing training than what you will get from the ADN program.
You also have the opportunity to sit for the NCLEX licensure exam immediately after completing this BSN program.
Licensed Nurses can access more jobs and they have more job options to choose from.
A Master of Science in Nursing (MSN) – This graduate nursing study is for Nurses who have already obtained their bachelor's degree, but not necessarily in nursing.
With a BSN degree, you can complete the two years master's degree program in nursing.
You can also choose an advanced study program in neonatal nursing.
Once you are done earning your degree (either a 2-, 3-, or 4-years program), you are ready to move to the next step.
Step 3: Sit for and pass the Nursing Licensure exam
The National Council Licensure Examination (NCLEX) for Registered Nurses awards the nursing license to all applicants who have completed their nursing degree from an accredited institution.
The examination evaluates your clinical ability as well as common nursing knowledge.
You will be presented with several nursing situations and asked what you will do if you are facing the same.
The questions follow the multiple-choice format and to stand a chance, you must get a 75% pass score.
The licensure exam is not too difficult but it requires adequate preparation.
You can take advantage of the several guidebooks, practice questions, and support services when preparing for the exam.
Now that you have been licensed to practice, your journey to becoming a Neonatal Nurse is not yet complete.
The licensure is the foundation for the next step in the entire process.
Step 4: Clinical Experience
This is not just any nursing clinical experience; it is the experience you gain while working with infants as an LPN.
In searching for nursing jobs, be sure you target jobs that will expose you to the life of Neonatal Nurses.
Why is this important?
This is because some neonatal units make it compulsory that recent graduates or newly licensed RNs who wish to specialize in the unit must have gained enough experience while working with children.
Also, without any working experience, you may never become eligible to write the NICU certification exam.
Working as a Registered Nurse in a neonatal clinic, or in the neonatal unit of a medical facility, you will get exposed to the everyday life of a Neonatal Nurse.
You should have worked for at least two years before you should even start thinking about the NICU certification exam.
If you are finding it difficult to get a job as a Neonatal Nurse, you can try pediatric nursing, or another nursing path that is related to caring for infants.
An example is labor and delivery nursing.
To boost the process, while working in the neonatal units, you can apply for some certifications that are related to neonatal nursing practice, and which are part of the requirements for NICU Nurses.
Here are some of these certifications:
Basic life support (BLS): This certification proves that you have received specialized training in the administering of CPR and other activities that can preserve the life of your young patients.
The BLS certification can be earned through the American Heart Association.
Advanced Cardiovascular Care Life Support (ACLS): This certification proves that you have received training, not just in administering CPR but in using good judgment when making sound and positive decisions in any case of a cardiovascular mishap.
It also deals with good communication with any medical team you are working with.
With this certification, employers and even the NICU certification board know that you are well-prepared for any respiratory or cardiovascular emergencies.
Neonatal Resuscitation Program (NRP): As the name suggests, this certification proves that you have received special training in resuscitating infants.
It is the main requirement for any aspiring Neonatal Nurse.
The certification is awarded by the American Pediatric Association.
There are eleven courses in the certification program.
For all three important certifications, you will write an exam after which you will be required to write an exam.
It is best to apply for all three within two years of gaining clinical experience.
Step 5: Enroll for and pass the neonatal certification exam
This is the final step on the journey.
After receiving all neonatal-related training and gaining all the neonatal years of experience, you are now ready to specialize as a Neonatal Nurse.
To pursue this special certification, you can choose any of these two paths:
The American Association of Critical Care Nurse (AACN)
The National Certification Corporation (NCC)
The AACN awards the Critical Care Registered Nurse- Neonatal (CCRN-Neonatal) certification.
To qualify, you must have spent at least 1,750 hours providing medical care to critically ill infants.
The required number of hours must have been obtained within the last 24 months.
Apart from the clinical experience, you must have also passed the exam that tests your readiness to handle any respiratory and cardiovascular emergencies in infants, the Advanced Cardiovascular Care Life Support (ACLS).
The second path is through the RNC, which awards the Neonatal Intensive Care Nursing (RNC-NIC).
To apply for this certification, you must have had at least 2,000 hours of clinical experience in caring for critically ill infants.
This number of hours must have been obtained within the last 24 months.
So those are the five steps you must take to become a Neonatal Nurse.
Here is a recap of all the steps:
Understand what is involved
Earn a nursing degree
Sit for and pass the nursing licensure exam
Gain enough clinical experience
Pass the neonatal certification exam
If you're already a Registered Nurse that has been working for the past 2 years, all you need is to apply for the neonatal certification exam.
However, if you are just starting, you must follow all 5 steps outlined above.
Types of Neonatal Nurses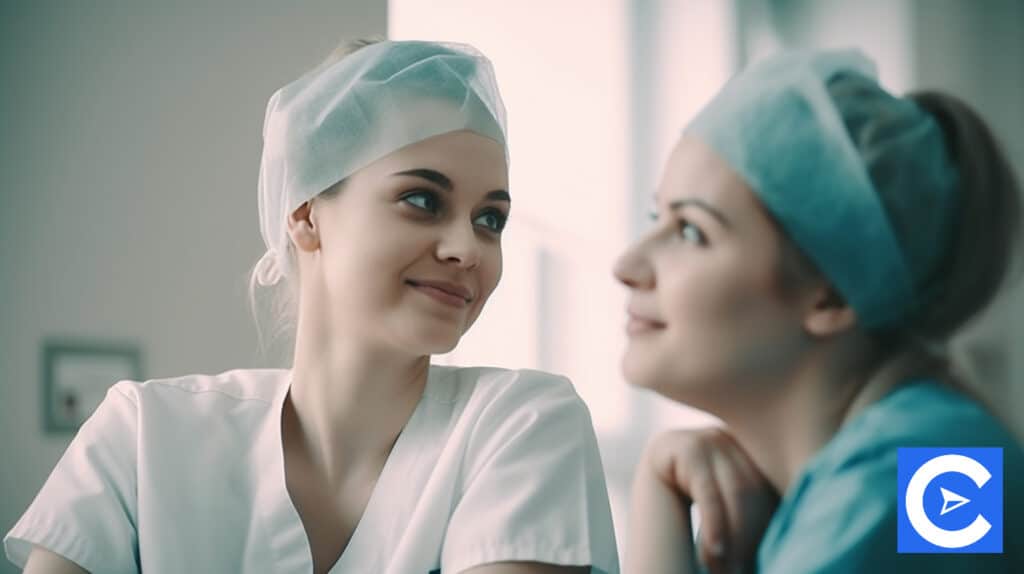 According to the American Academy of Pediatrics, neonatal medical facilities are categorized based on the care they provide to newborns and the services they render.
These levels have standard healthcare requirements that must be met.
Neonatal Nurses too are categorized into 4 different levels based on which services they provide.
Let's take a closer look at all four categories:
Level I: Well newborn nursery
Level II: Special care nursery
Level III: Neonatal intensive care unit (NICU)
Level IV: Regional neonatal intensive-care unit (regional NICU)
Level I, also known as the well newborn baby nursery, has facilities that can provide neonatal resuscitation at every point of delivery.
Neonatal Nurses working here are trained to evaluate newborns and provide all required postnatal care.
As the infant grows, they do what is needed to stabilize the baby's physiological health.
In essence, Level I Neonatal Nurses provide medical care for newborns who do not have any medical issues.
They also have nurseries for newborns where the condition of these babies is closely monitored till they are discharged from the hospital.
Level II, also known as the special care nursery, are facilities that have all the medical equipment as Level I, but also have more.
Neonatal Nurses working here are trained to provide additional medical support as a result of any birth defect, infection, or even premature birth.
Unlike Level I, Nurses here care for infants with medical conditions.
They also care for infants, feed them, and monitor their growth or recovery from the condition.
They provide either temporary or continuous mechanical ventilation for babies with minor respiratory problems.
Generally, Level II Neonatal Nurses provide medical care for infants who are born with a form of a medical condition, but the condition is expected to be resolved over time and will not need any intensive care.
Level III, also known as the neonatal intensive care unit, provides life-sustaining support to prematurely born babies who are either very small or very ill.
Neonatal Nurses working in such facilities are also known as NICU Nurses, and they consult with several Specialists in the medical field when administering patient care to premature babies.
They focus mainly on infants born at any gestational age and regardless of body weight.
They collaborate with Pediatric Anesthesiologists, Pediatric Ophthalmologists, Pediatric Surgical Specialists, and Pediatric Medical Subspecialists when making these decisions.
They provide full respiratory support to critically ill babies and sometimes high-frequency ventilation.
They also perform advanced imagery, computed tomography, echocardiology, and MRI.
So, in essence, Level III Neonatal Nurses provide medical attention or babies who are born with medical conditions that might need some specialized care and that may require a significant amount of monitoring.
Level IV, also known as regional NICU, describes facilities that are a step above Level III in terms of the patient care they deliver.
Among the four levels, they provide the highest form of medical care.
They are equipped to surgically repair difficult congenital or inherited medical conditions.
They arrange for transportation and also provide continued orientation throughout the recovery process.
They do all these, in addition to all the tasks handled by all previous here levels.
Simply stated, Level IV Neonatal Nurses work in facilities where the most critical medical conditions in babies are treated.
In most cases, these facilities are located in specific regions accessible by local hospitals in case things get worse.
Is Neonatal Nursing Good for Me?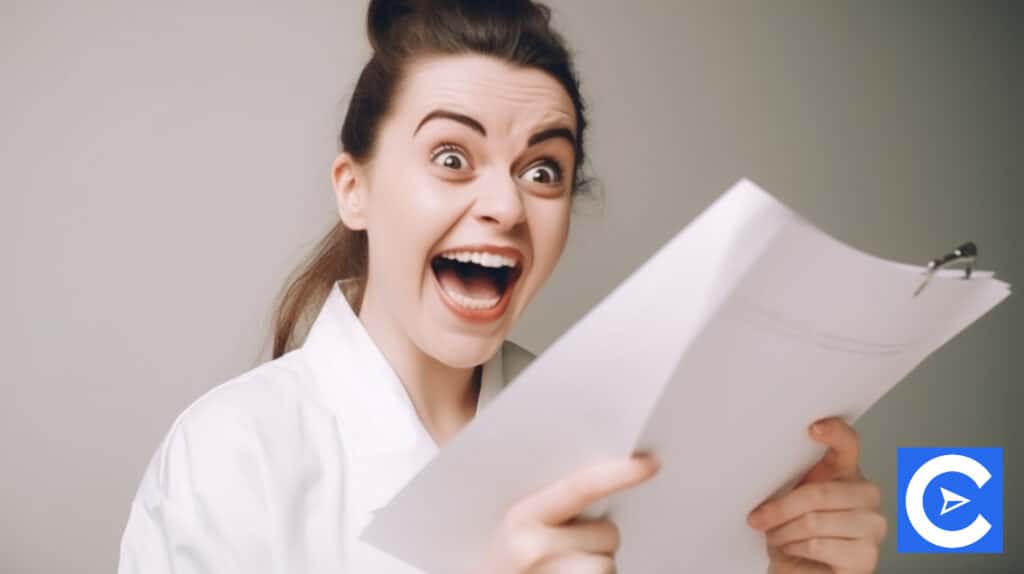 Having considered all these, have you made up your mind yet whether neonatal nursing is something you'll like to try out?
Remember, as long as you are willing and ready for the demands, you will likely succeed.
However, if you are motivated by reasons other than love and willingness, you may become frustrated at some point.
Also, the job requires lots of emotions, which may not come naturally to some people.
A retired Neonatal Nurse once said that "the job frequently throws you into panic mode from time to time."
If you are an emotional person, you must be ready to manage your emotions, especially when you feel like grieving or crying.
Passion is another factor that'll help you determine if you are cut out for this path.
Do you enjoy seeing a baby take its first breath?
Do you take pride in contributing to the well-being of infants?
Are you patient enough to wait for your hard work to make a positive impact?
And finally, are you skillful enough to handle conversations, maybe toning down the severity of medical conditions because of the emotions of family members?
If these are questions you can answer in the affirmative, then you just might be the right candidate for the neonatal certification.
Work schedule and salary
Since infants, whether ill or not, require lots of consistent care, you can rightly expect Neonatal Nurses to work long shifts.
These shifts may be anywhere between 8 to 12 hours.
Also, depending on what shift you're on, expect to work 5 days a week.
Does this mean that you won't have any time for rest? No! However, you must be aware that your work schedule will be tough initially.
As you continue getting a hang of your duties, you will understand how to get some rest even while you're busy.
How much is the average salary of a Neonatal Nurse?
According to the Nurse Journal, the average annual salary of a Neonatal Nurse is around $64,100.
However, this number can be a little higher in your case because where you live can impact how much you make.
For example, of all U.S states, California pays Neonatal Nurses the most.
They are paid an average of $107,000 in the state.
In South Dakota, the average pay is around $55,000.
Conclusion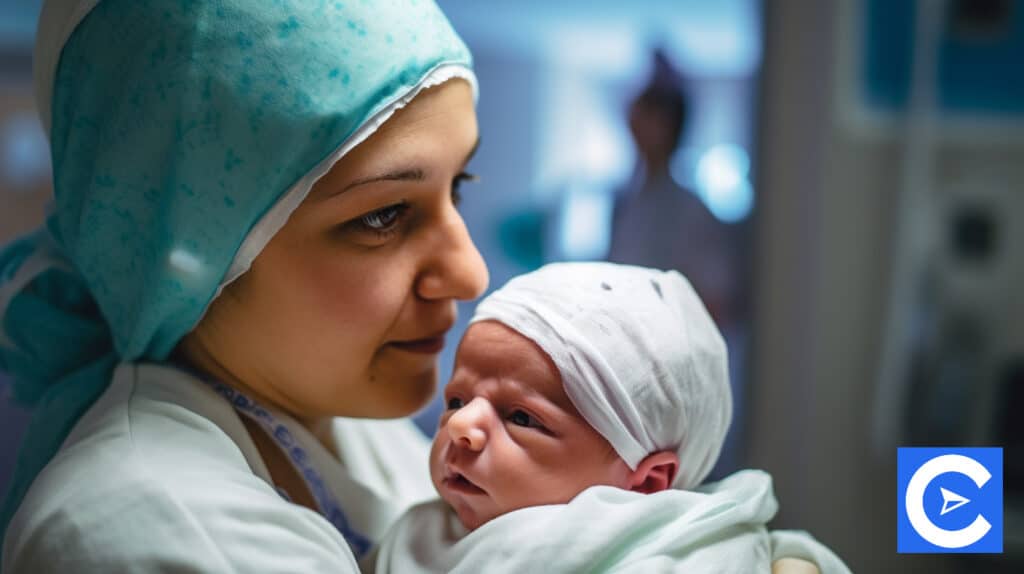 Becoming a Neonatal Nurse is one of the most rewarding things to do.
For one thing, you will have the opportunity to help people, both infants, and their families.
Review the steps to becoming a Neonatal Nurse once again and make that decision.
To know which colleges offer neonatal certificates, click this link.
We hope that this guide has helped you.
If you would like to read another career guide, feel free to go through this site.
Wishing you all the best in your nursing career.
FAQs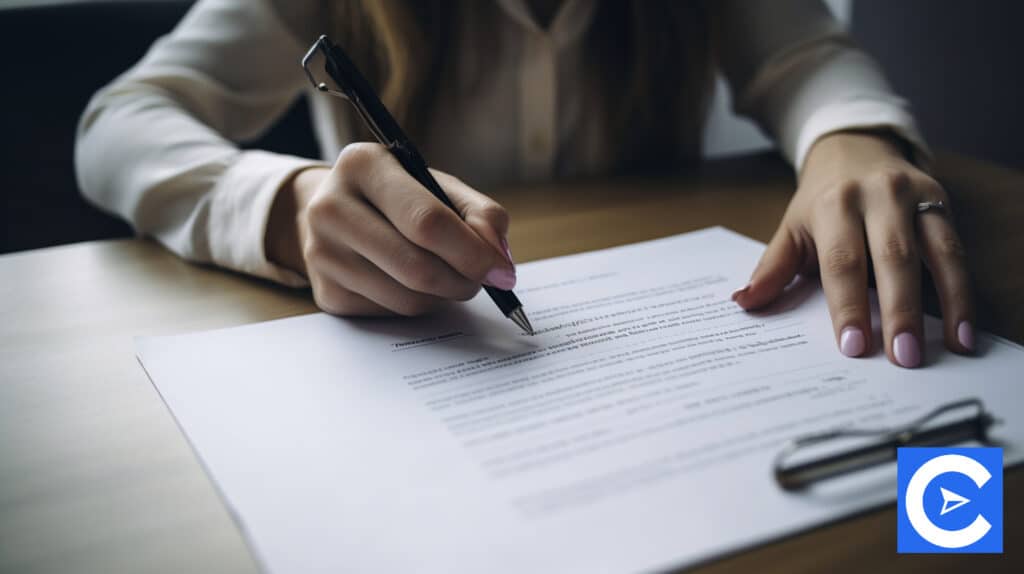 What are some duties of a Neonatal Nurse?
Apart from providing direct patient care for babies, they help with feeding them, monitoring their health, collaborating with the pediatric department, and communicating with the families who may be scared or anxious. They must also be physically stable because their jobs require some measure of stress.
What is the difference between a Neonatal Nurse and a NICU Nurse?
A Neonatal Nurse is a Nurse that cares for a baby right from point of delivery till when the baby is discharged. In most cases, the baby is not born with any medical condition. NICU Nurses are Neonatal Nurses trained to give intensive care to babies born with medical conditions.
How long does it take to become a Neonatal Nurse?
To become a Neonatal Nurse, Registered Nurses can spend a minimum of 3 years. For high school leavers, the entire process can take up to 6 to 7 years, including the time it takes to earn a nursing degree from an accredited institution.
What is the annual salary of a Neonatal Nurse?
The National Bureau of Labor Statistics puts the average annual salary of a Neonatal Nurse at $105,000, which is $56 per hour. However, depending on the state, you can get paid a little more than the average. Also, you get paid the most if you are a traveling Neonatal Nurse.
What is the difference between a Neonatal Nurse and a Labor and Delivery Nurse?
A Labor-and-Delivery Nurse is directly in charge of delivering the baby. Their assignment starts immediately after a pregnant woman comes in for childbirth. A Neonatal Nurse's assignment starts just after the infant is born. They are responsible for the child and mother's care till they are both discharged.
What are the benefits and drawbacks of being a Neonatal Nurse?
Neonatal Nurses are reputable among their contemporaries because of their numerous certifications and good salary. Apart from that, they also get to pursue their passion of providing direct medical care. Nurses generally are stressed daily, so expect your dose of stress too.
References
U.S Bureau of Labor Statistics