Hello there, welcome to another exhilarating read on Psychiatric Nursing!
Today, we'll walk you through every aspect of the life and career of mental health professionals.
We'll cover Psychiatric Nurse duties, the nursing career and job prospects, why you should consider getting an RN license in mental health services, and how to get into Psychiatric Nursing.
We'll also take you through:
What is Psychiatric Nursing?
Job descriptions of Psychiatric Mental Health Nurse
Salary and career outlook for a Psychiatric Mental Health Nurse Practitioner
How to stay informed in the Psychiatric Nursing field
Let's get started right away!
What is Psychiatric Nursing?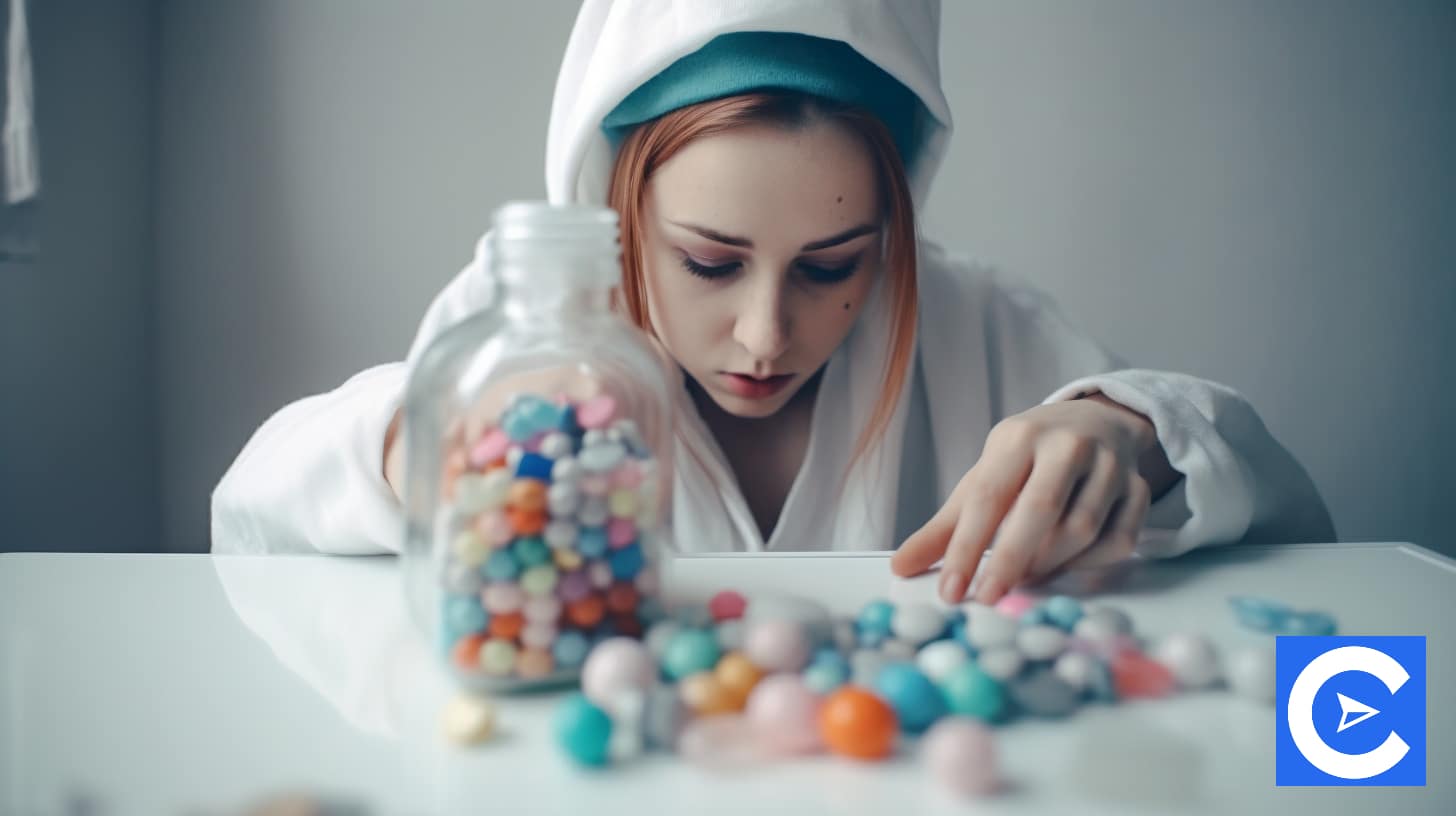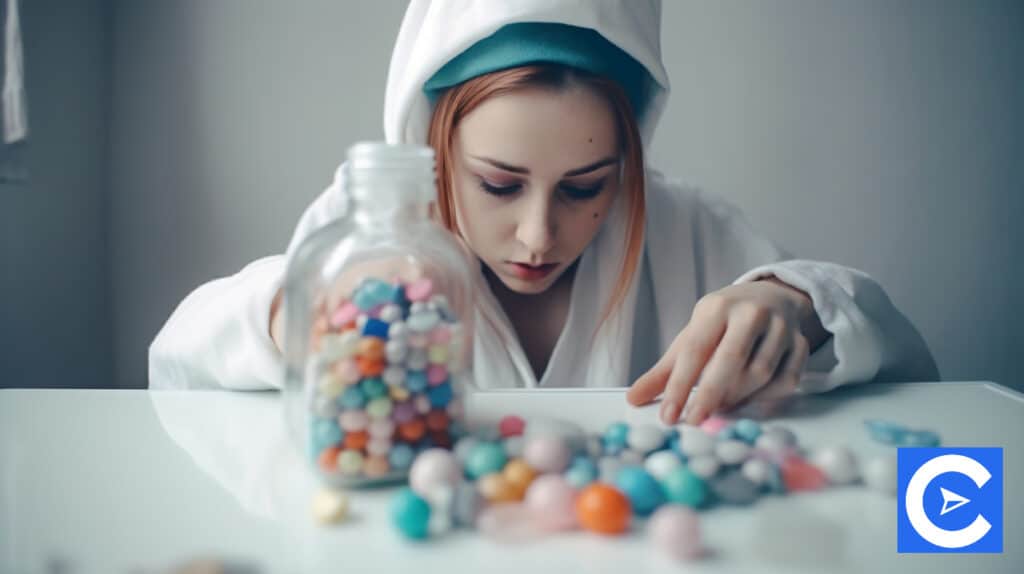 Do you want to work with patients and healthcare providers to make a difference?
A job as a Mental Nurse may be right for you.
Psych Nurses are trained to care for patients with a wide range of mental health issues.
They work with adolescent, and adult clients of all ages, and kids.
Patients with substance abuse problems, mental health illnesses, trauma, and other types of abuse are evaluated and treated in this nursing specialty.
They are also very skilled in treating depression, anxiety, schizophrenia, and bipolar disorder, to name a few conditions.
Psych Nurses, sometimes referred to as Psychiatric-Mental Health Nurses (PMHNs) by the American Psychiatric Nurses Association, provide mental health services to communities and individuals.
They must have great relationship-building abilities and communication skills, as well as flexibility and an openness to different lifestyles.
They must also have a solid basis in the behavioral and basic sciences.
In this clinical nursing specialization, Psychiatric Nurses provide both mental and physical health treatment.
Psychiatric Nurses, contrary to Psychiatric Nurse Practitioners, who are APRNs (Advanced Practice Registered Nurses) with a doctorate degree, simply need a bachelor's degree, associate's degree, or a nursing diploma to go into the profession.
Various nursing programs include a psychiatric-mental health nursing rotation to familiarize students with the field.
An accredited certification, RN (Registered Nurse) license, and twenty-four months of clinical experience are also required.
This article will show you why and how to become a Psychiatric Nurse, as well as what they do and where they work.
Psychiatric Nurse Job Description (What Does a Psychiatric Nurse Do?)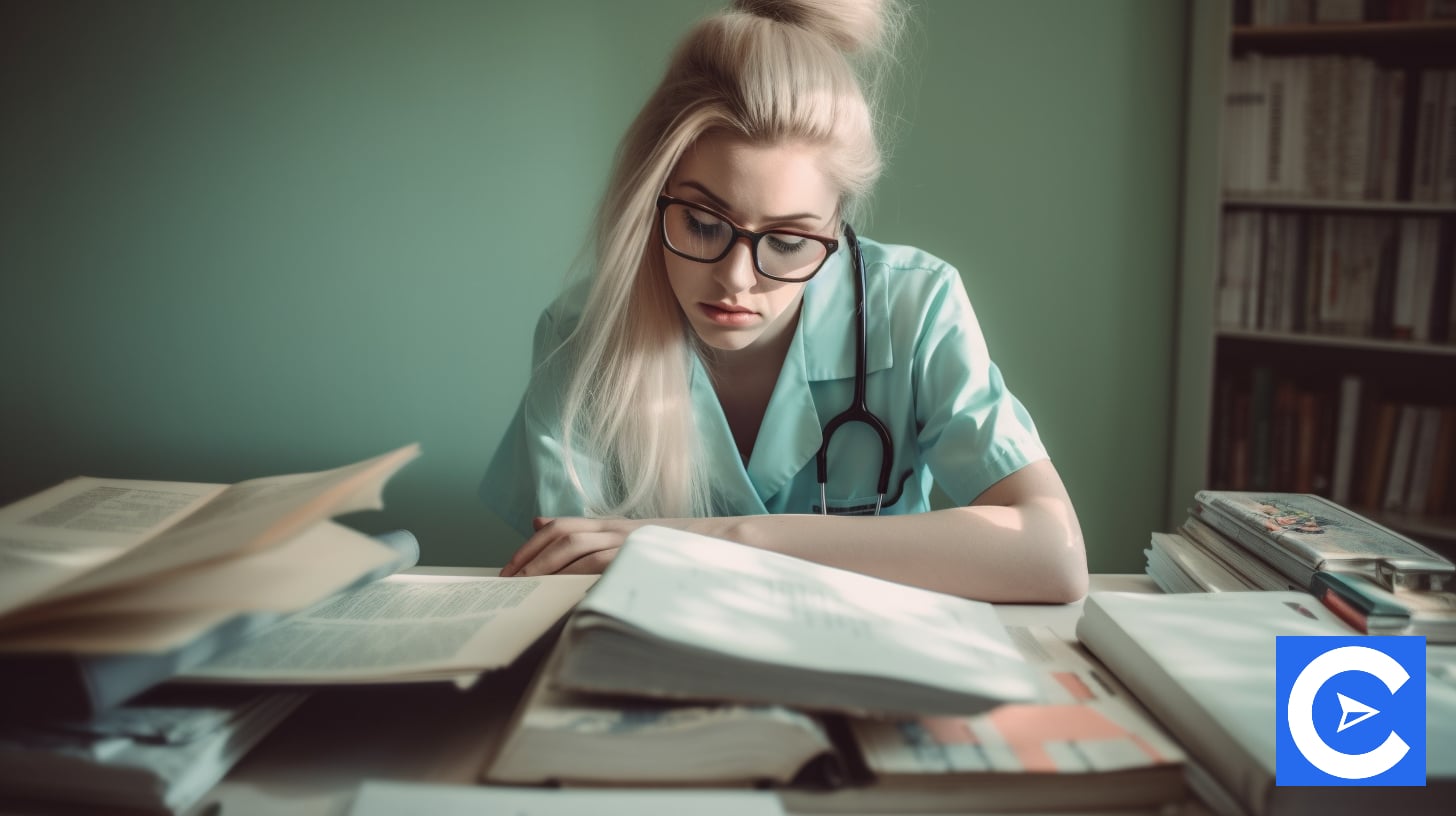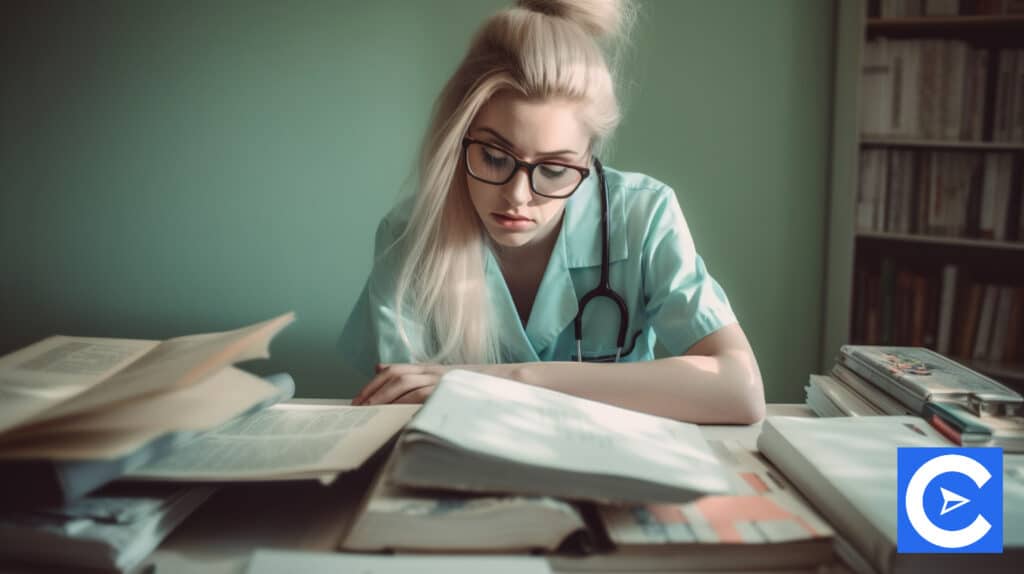 Mental health care is delivered by a team or group of Psychologists, Psychiatrists, Psychiatric Nurses, and Social Workers.
While some Psychiatric Nurses function with patients one-on-one basis to assist them complete daily chores and improving their lives, others provide mental health services in the community.
Psychiatric Nurse Practitioners use the following methods to treat and diagnose mental health problems in patients of all ages:
Examining the symptoms of patients
Examining the patient's family's medical background and history
Leading therapy groups and counseling patents
Checking and monitoring treatment efficacy
Providing treatment and nursing care in accordance with treatment plans as well as nursing care plans
Administering drugs and monitoring the patient's response and side effects
Teaching coping strategies to patients
Collaborating with other members of the healthcare team (Since Advanced Practice Psychiatric Nurses work in a variety of settings, including primary care their tasks necessitate that they operate both collaboratively and independently)
Examining and identifying mental health issues
Making treatment strategies and carrying them out
Providing primary health care
Prescribing medication
interpreting ordered tests
Providing Psychotherapy
Make referrals as needed
Psychiatric Nurse Practitioners collaborate with other members of a patient's healthcare team, which may include a Psychologist, Primary Care Physician, Physical Therapist, or other Healthcare Experts.
Psychosocial assessments and emergency psychiatric care are also available from Psychiatric Nurse Practitioners.
Psychiatric Nurses who acquire a DNP (Doctor of Nursing Practice) or MSN (Master's Degree in Nursing) can work as Advanced Practice Registered Nurses (APRNs) who can diagnose, treat, and assess a patient's mental health issues, including prescribing drugs and offering psychotherapy.
Psychiatric Nurse Practitioners can dispense drugs and run their own practices in several states without the supervision of a Physician.
They conduct group and individual treatment in private practice, as well as telemedicine consultations with patients.
They can also function as expert witnesses and consultants, as well as take on leadership responsibilities within healthcare organizations, as qualified advanced practice healthcare providers.
While a normal Primary Care Physician has limited time with patients and may not be able to provide continuing assistance and monitoring for mental health conditions, Psychiatric NPs can focus on patients with complex psychiatric needs, giving them additional attention and time.
Psychiatric nursing, in comparison to other nursing specializations, is more team-oriented.
Where Do Psych Nurses Work?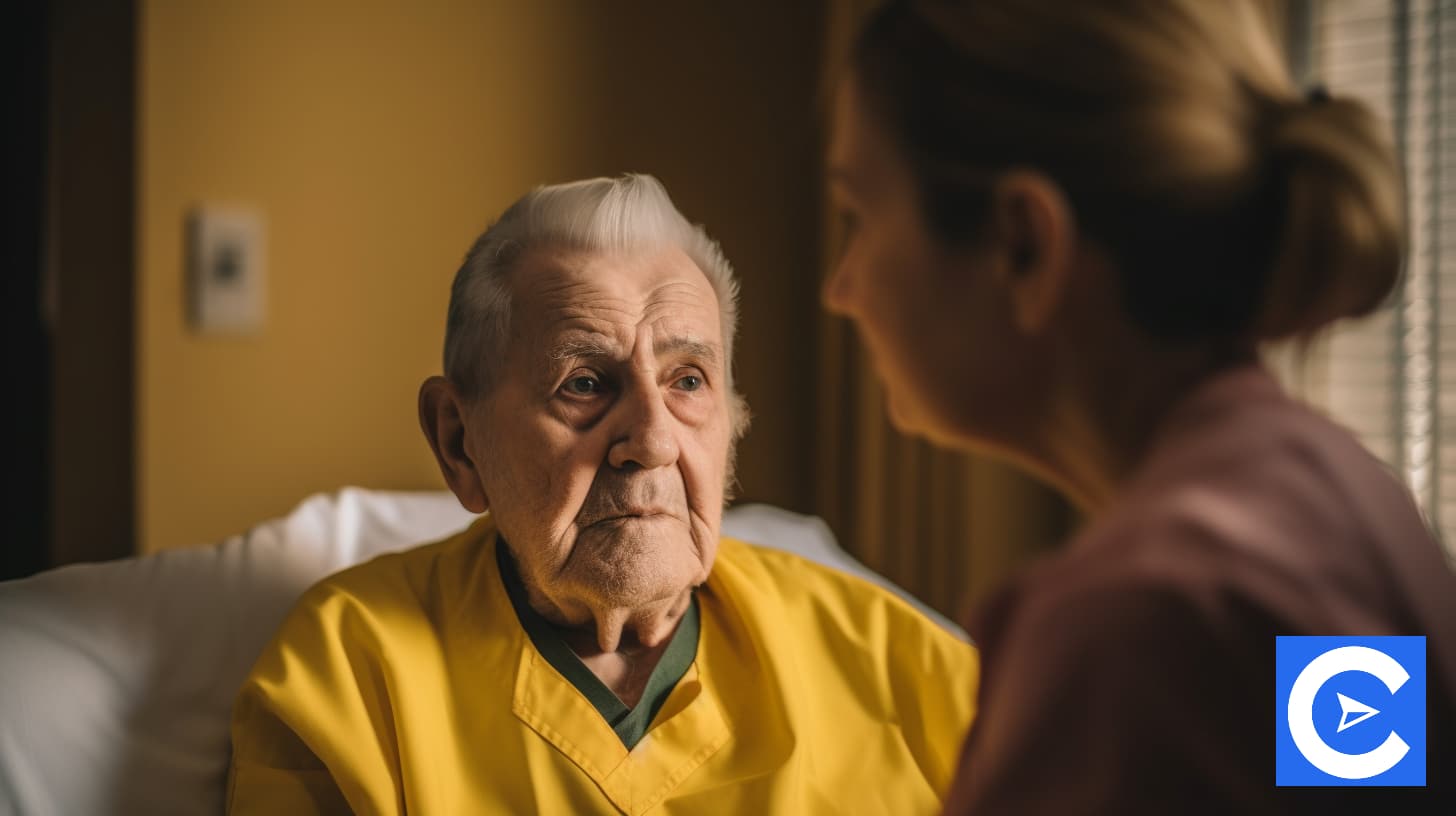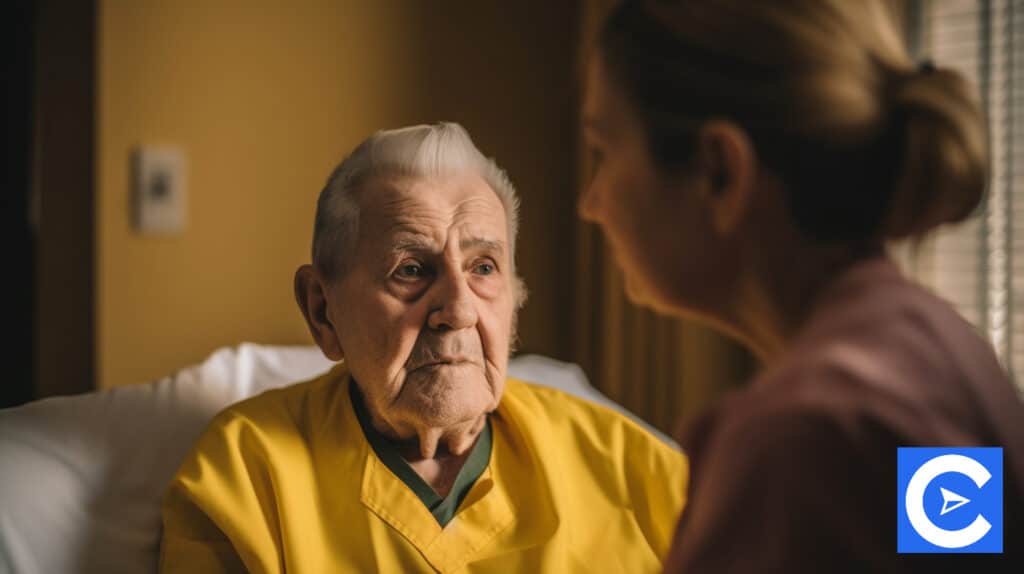 Psychiatric Nurses actively work in any establishment that furnishes mental health care services, which might include schools, rehabilitation centers, and federal or state agencies in addition to clinics and hospitals.
They assist people with mood problems including bipolar disorder and depression, as well as psychotic disorders like dementia, schizophrenia, psychoses, and eating disorders.
Psych Nurses have varying responsibilities based on the work context listed below:
Psychiatric and General Hospitals (VA hospitals and medical centers)
Psychiatric Nurses do high-risk evaluations, discharge and admit patients, groom and wash patients who are confined for psychiatric hospitalization, and manage medications.
Assisted Living Facilities
Psychiatric Nurses confer with Psychiatrists and other Health Specialists, evaluate patients' physical and mental well-being, provide drugs, and design treatment programs.
Correctional Facilities
Psych Nurses help people with their emotional and social needs, as well as provide treatment, cognitive-behavioral therapy, and emergency intervention.
Other Workplaces include:
Behavioral care companies
Behavioral health clinics
Primary care offices
Inpatient treatment facilities
Long term care center
Community mental health center
Military clinics or hospitals
Substance abuse or Specialty psychiatric hospitals
Private practices
State and federal facilities (prisons and other agencies, including the court system – for forensic and other Psych Nurses)
Rehabilitation center
Colleges and universities
Education Requirements for Psychiatric Nursing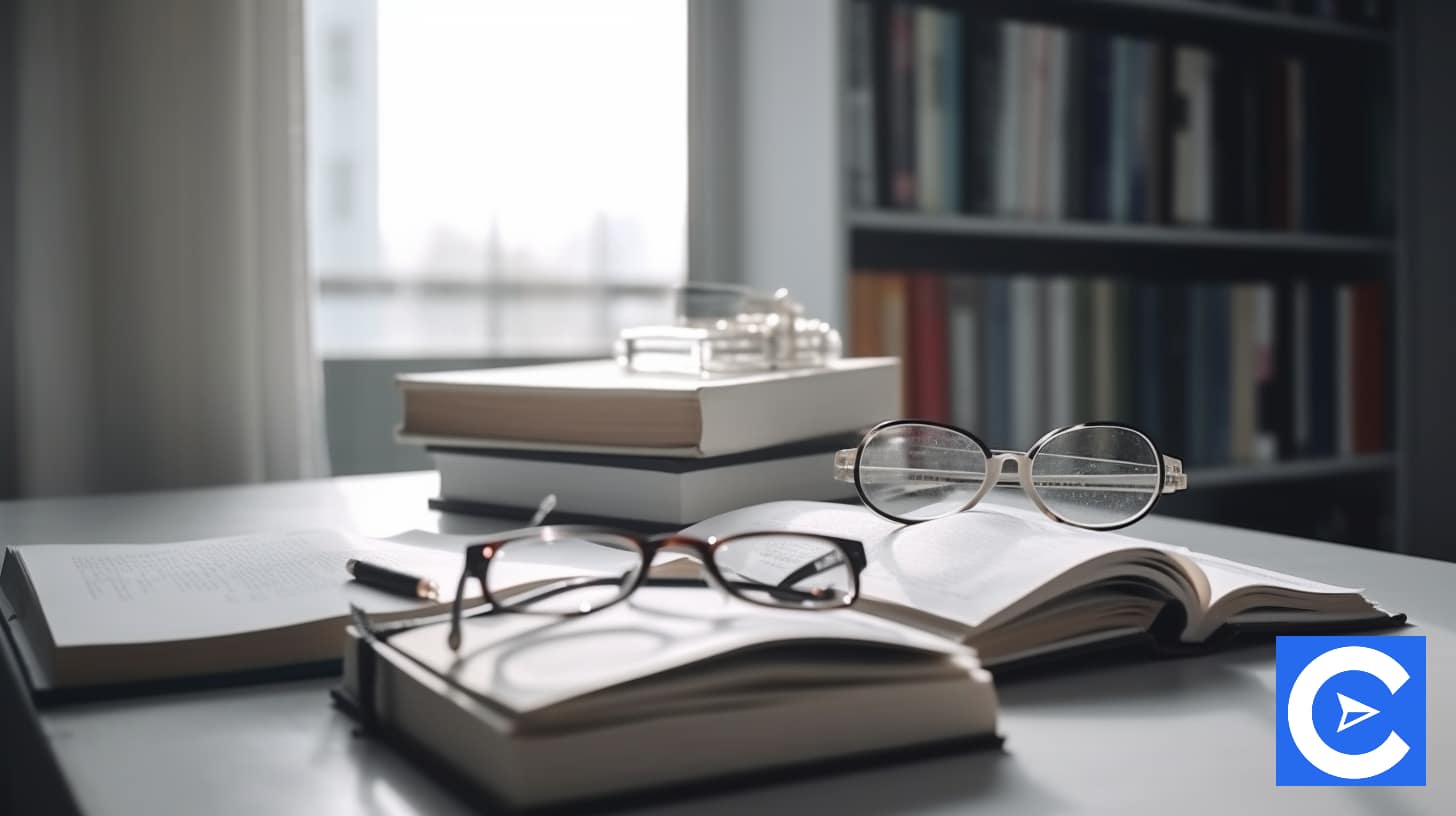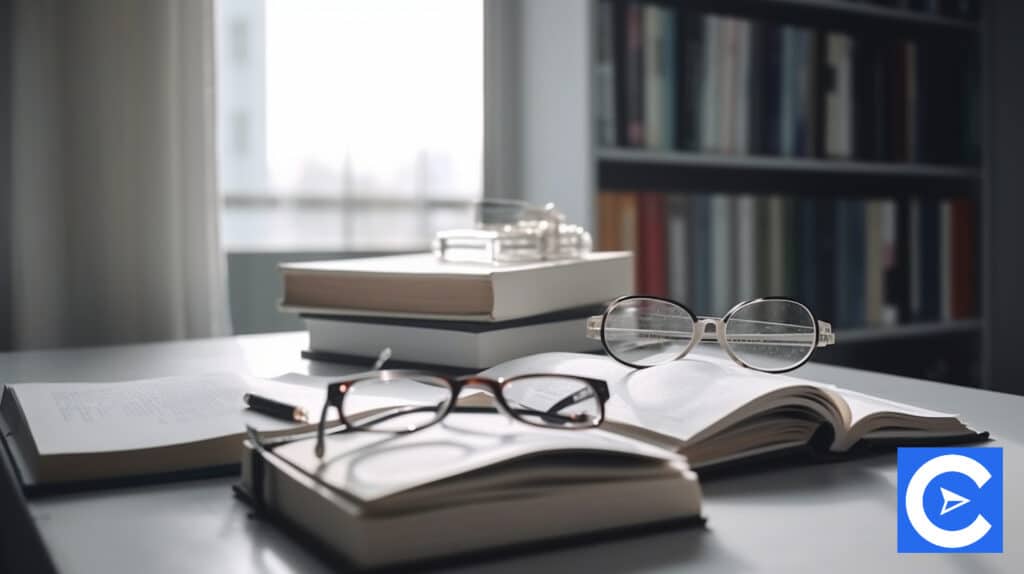 With a Bachelor of Science in Nursing (BSN) or an Associate Degree in Nursing (ADN), you can work as a Psychiatric Nurse.
Not all Psychiatric Nurses, however, are Nurse Practitioners.
An Advanced Practice Registered Nurse (APRN) is a credentialed Registered Nurse with a master's degree (MSN).
To work as a Psychiatric Nurse Practitioner, you must first become a Registered Nurse, then get an advanced degree and then pass a credentialing exam.
Although an MSN can lead to a career as a Psychiatric Nurse Practitioner, many Nurses prefer to pursue a Doctor of Nursing Practice (DNP) degree to broaden their research opportunities, job choices and earning potential.
Most Psychiatric Nurse Practitioner programs need a bachelor's degree in nursing or higher from an authorized university, as well as at least one year of experience.
Degree Pathways
Depending on your present level of education and nursing experience, there are numerous paths to becoming a Psychiatric Nurse Practitioner.
Depending on whether you're a part-time or full-time student, the time it takes to finish these programs will vary.
A BSN to MSN program might take anything from 18 months to 24 months to complete
A BSN to DNP program takes 36 to 48 months to complete
It takes about 12 to 24 months to complete an MSN to DNP program
Students in BSN programs can expect to study the following topics in addition to liberal arts and general education courses:
Psychotherapeutic approaches
Diagnostic practices
Psychology
Health legislation
Health delivery systems
Coursework in mental nursing at the graduate level includes:
Advanced health assessment
Differential diagnosis
Advanced pathophysiology
Psychotherapy
Advanced pharmacology
Clinical hours are also required of students.
Over 499 clinical hours are required for advanced degree programs, however some demand more.
In psychiatric settings, clinical hours must be fulfilled.
Clinical hours working with adolescents and children may be required by Psychiatric Nurse Practitioners who desire to specialize in pediatrics.
Advanced practice certification renewal, certification, and Nursing licensing procedures differ by credentialing agency and state.
For requirements on maintaining your RN license and certification up to date, check with your professional organization and state board.
Skill Requirements for Psychiatric Nursing
Empathy, as well as problem-solving and strong communication skills, are required of an effective Psychiatric Nurse.
To carry out intervention strategies, Psychiatric Nurses should maintain open communication and collaborate with other members of the team.
Strong interpersonal skills are also required to develop trusted connections with patients, as well as emotional stability to deal with high-stress situations.
Psychiatric Nursing Job and Career Outlook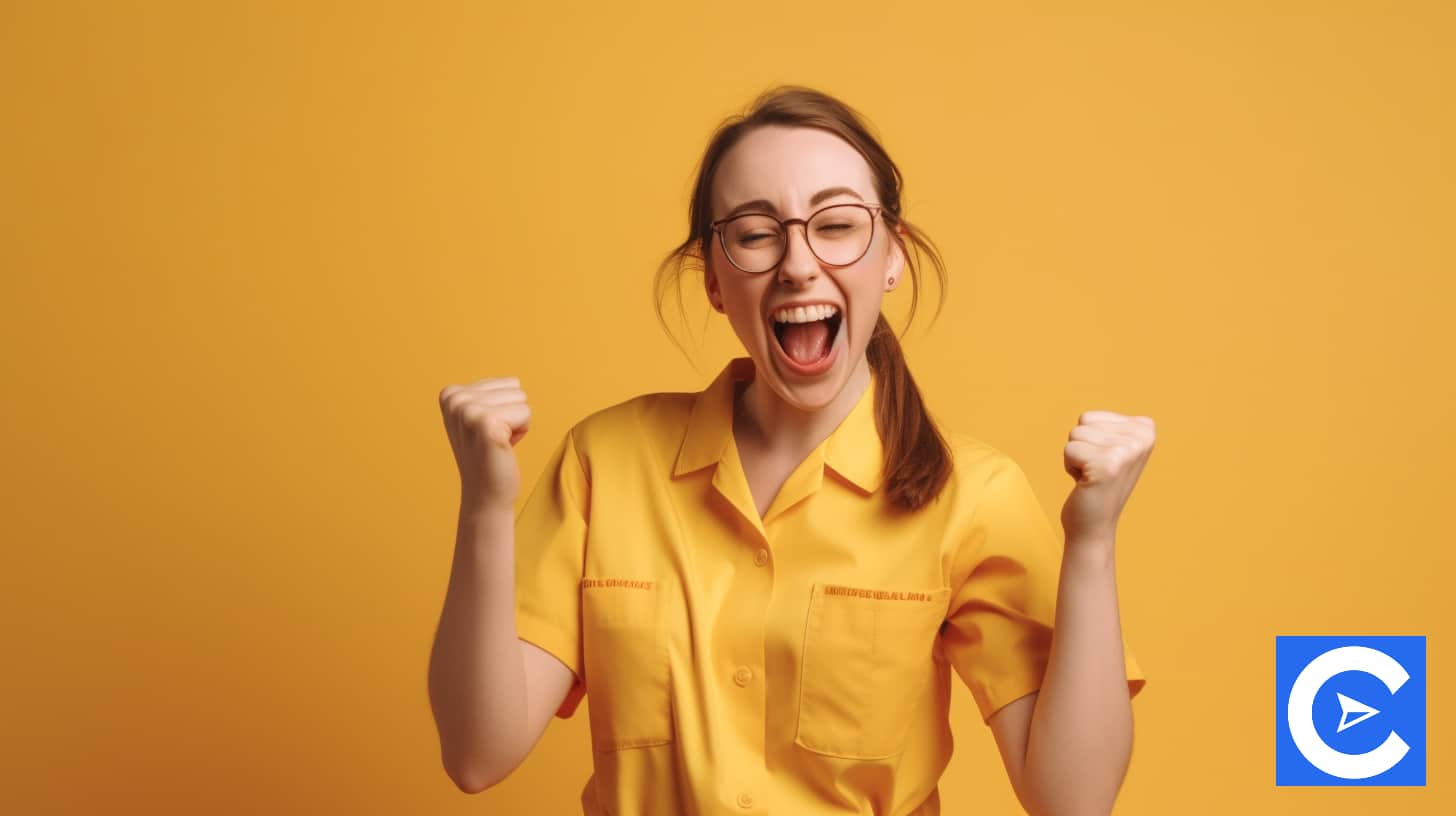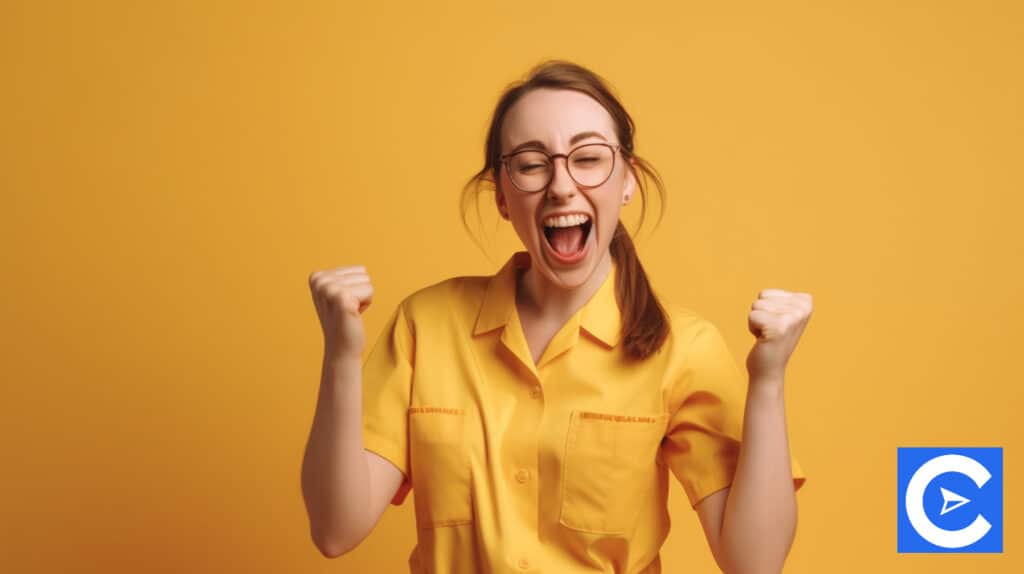 Nursing positions are expected to expand by 10-12% between 2018 and 2028, according to the Bureau of Labor Statistics, which is substantially faster than the national average.
With baby-boomer Nurses nearing retirement and our aging population's mounting health demands, there might soon be a scarcity of Psych Nurses.
People are becoming more aware of mental health issues, which will undoubtedly lead to an increase in the number of people seeking care.
According to NIMH (National Institute of Mental Health), roughly one out of every five persons in the United States.
The fact has it that about 51.51 million people suffers from mental disease in 2019.
Although the BLS does not track pay for psychiatric nurse practitioners explicitly, it does show that nurse practitioners, in general, earned an average annual salary of $111,700 in May 2020.
Salaries range from $84,200 for those in the worst ten percent of their field to $191,000 for those in the top ten percent.
Psychiatric nursing will clearly be in demand in the future at all levels, especially given the existing shortage of qualified Nurses.
Staying informed in the Psychiatric Nursing Field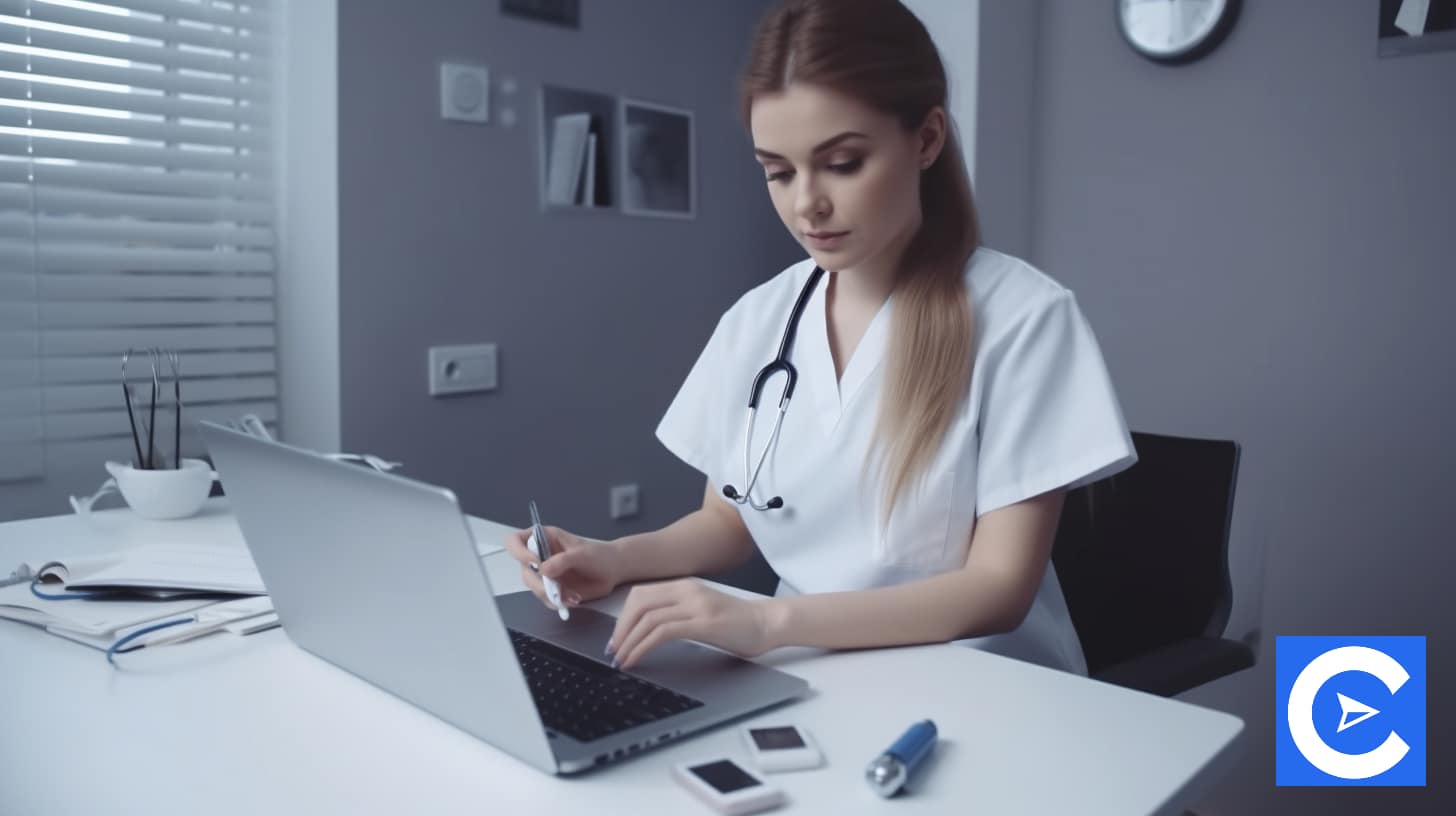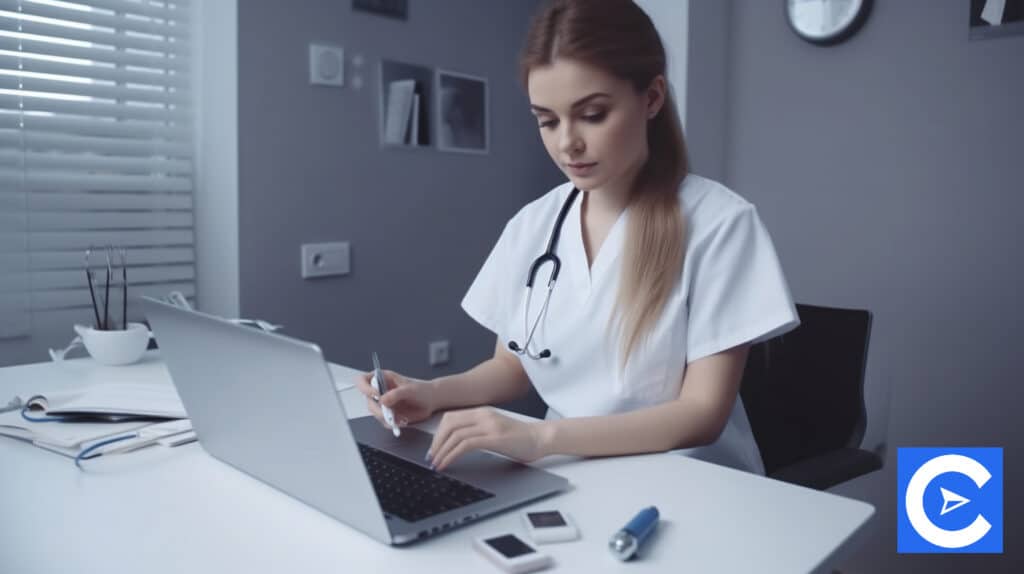 Here are some resources for Psych Nurses:
APNA (American Psychiatric Nurses Association)
This Psychiatric Nurse association was created in 1986 and now has over 11,001 members who work in the field of psychiatric mental health nursing.
Psychiatric Nurses and Nurse Practitioners can join this professional organization to network with other professionals and obtain access to over 200 online continuing education seminars and ebooks.
Additional incentives to join APNA include grants, scholarship opportunities, and job postings.
ISPN (International Society of Psychiatric-Mental Health Nurses)
ISPN has been dedicated to improving mental health care around the world since its founding conference in Baltimore, Maryland, in 1999.
The annual conference and the annual business meeting are open to members.
They also get access to an online membership directory and worldwide networking services.
ISPN also provides free quarterly webinars to its members.
Pros and Cons of Becoming a Psychiatric Nurse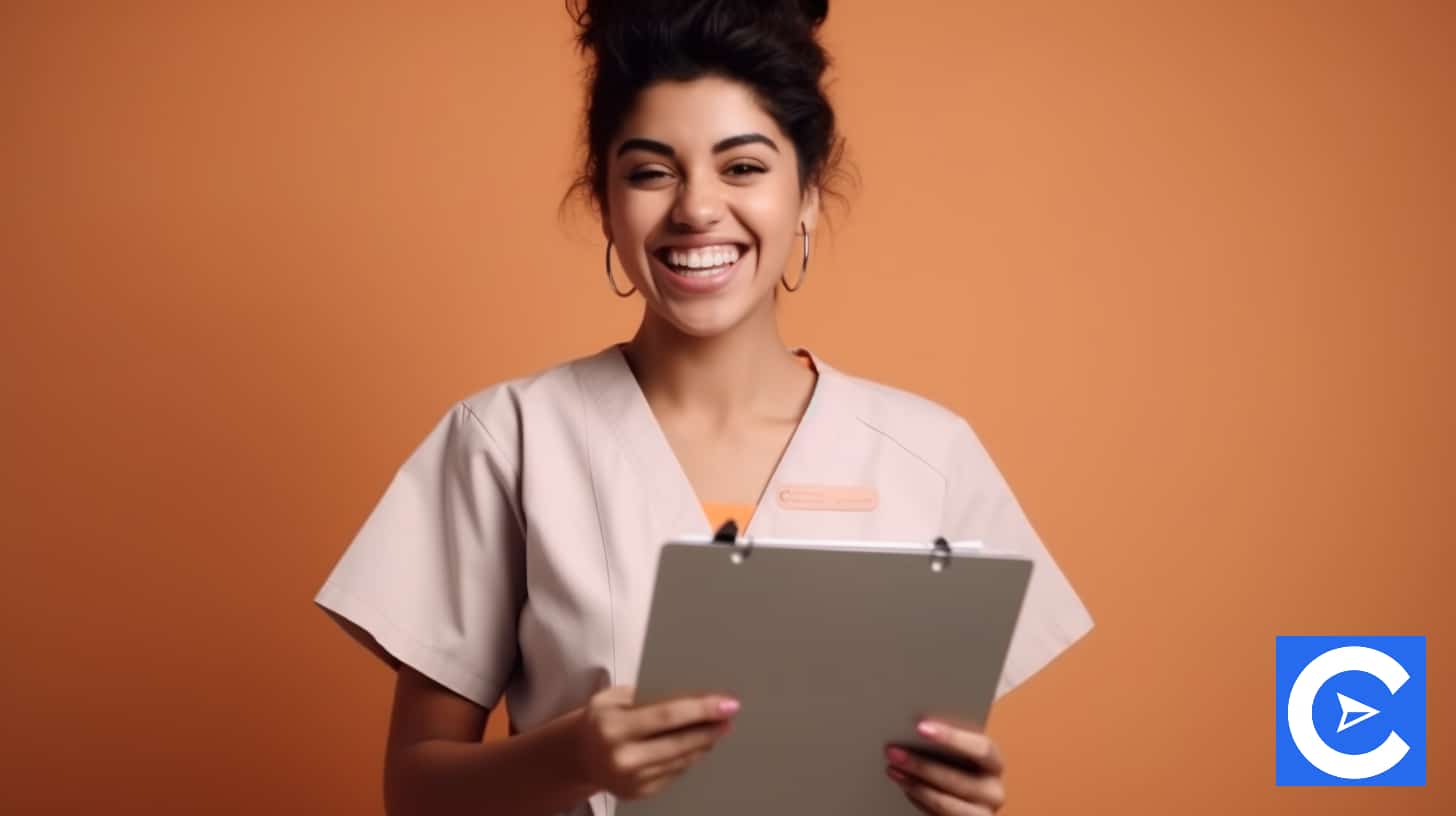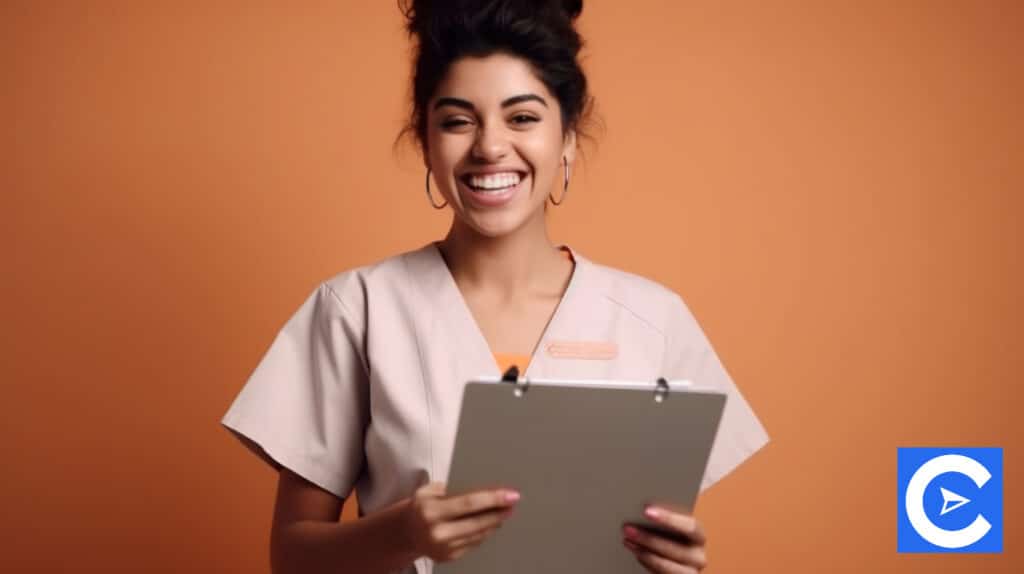 Working as a Psych Nurse for lengthy periods of time necessitates stamina, vigilance, and patience.
Psychiatric Nurses deal with tense circumstances on a regular basis.
Dementia or psychotic patients might be verbally or physically violent.
Furthermore, as compared to other nursing fields, the mental health area appears to be devalued.
Nonetheless, the profession has a lot of benefits.
Psychiatric nursing, despite its difficulties, offers the opportunity to join a dedicated team of specialists that aim to improve patients' lives over time.
As you can see from the list below, the job has a lot of advantages and disadvantages.
Pros
In a Psychiatric Nurse Practitioner program, the requirements and nursing certifications lead to a very educational experience
They teach you about medicine as well as morality.
They are also readily available, which is a plus.
Because there are rarely any emergencies, there is some flexibility in working hours
Since most patients are predictable, Psychiatric Nurse can set their own schedules.
There isn't much physical labor involved, either.
In comparison to other nursing fields, there is a lot more room for creativity and clinical experience in this one
Psychiatric Nurse Registered Nurses have more freedom and power.
In most cases, a doctor's assistance is not required.
Psych Nurses learn a lot about psychiatry and psychology while bonding with patients on a much deeper level
They delve deeper into the lives of their patients and become indispensable to them.
This is typically a life-altering experience.
They are influenced by the simple therapeutic talk they have with them.
There are numerous options available to you after earning experience as a Mental Health Nurse
You can continue your education by pursuing a post-graduate degree to obtain further qualifications.
Mental health is a broad field, and becoming a Nurse is only the beginning.
You can obtain CBT certification or become a trained Therapist through one of the various masters available.
Cons
Financial incentives aren't particularly tempting because superiors normally grab the lion's share of the pie
Entry-level Psychiatric Nurses must advance in order to obtain more or work additional shifts.
This can be demotivating because they will be working the same hours as Nurses in other sectors but will be paid less.
This is due to the fact that the majority of Mental Health Nurses work in communities with few resources.
Depending on the nature of the employment, private sector jobs can pay well.
Psychologists see a wide range of patients, including some who are exceedingly challenging
It would be difficult since they will not cooperate and will exacerbate the situation for themselves as well as the Nurses.
This has a negative impact on a Psychiatric Nurse's personal and work life.
As with success, there will be a lot of happiness, but there will also be a lot of sadness if one loses
It usually overwhelming for Psych NPs to take responsibility for the patient's well-being because it causes them mental tension and increase their risk of burnout, which is higher in this profession according to research!
Constant exposure to behavioral difficulties and personal struggles can take a toll on their emotions, resulting in lethargy and compassion weariness
To combat such negativity, Psychiatric Nurses must learn to balance their personal and professional lives.
Because judgments on service users' capacity must be lawful and secret, there can be a lot of paperwork involved
Conclusion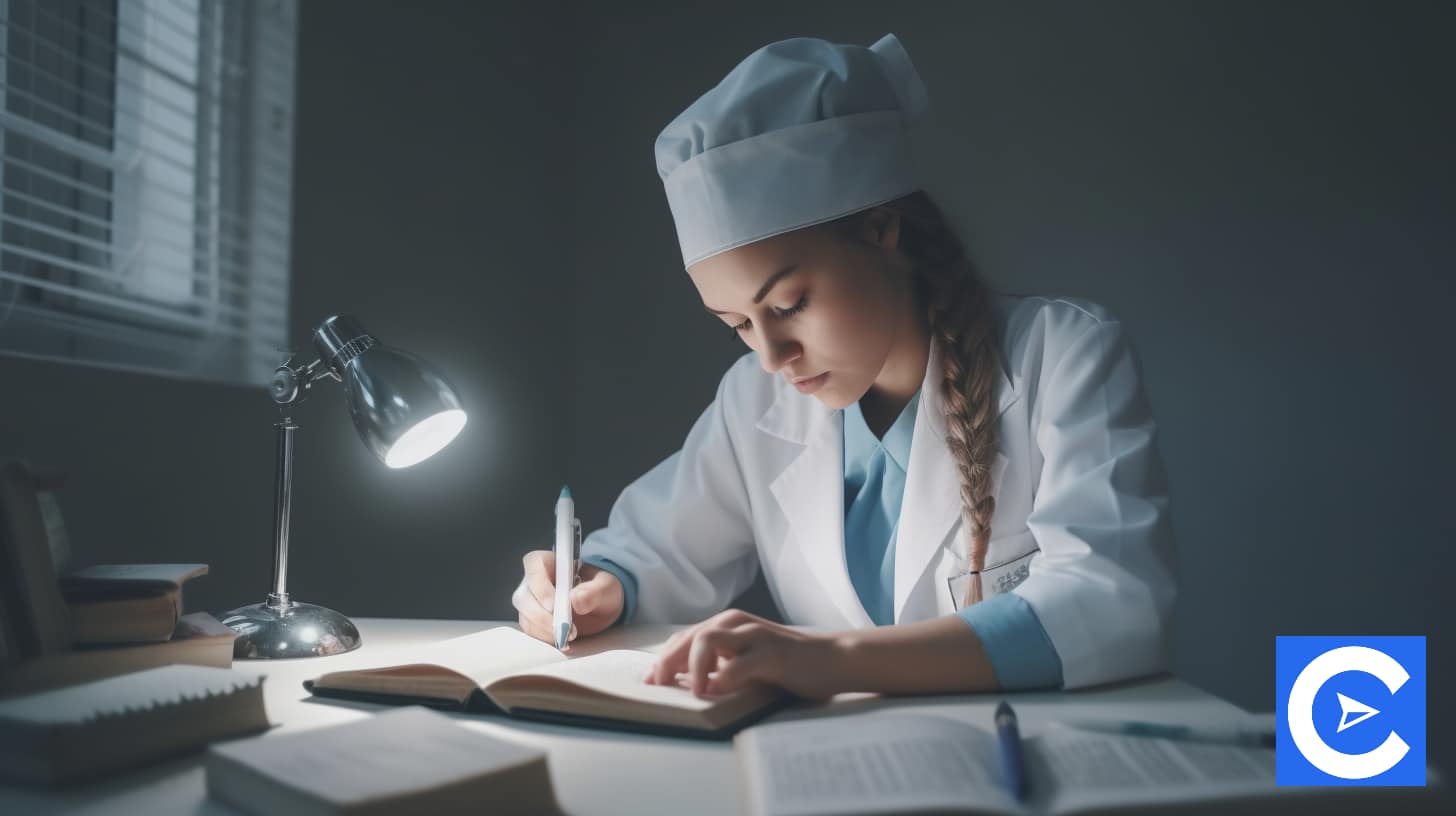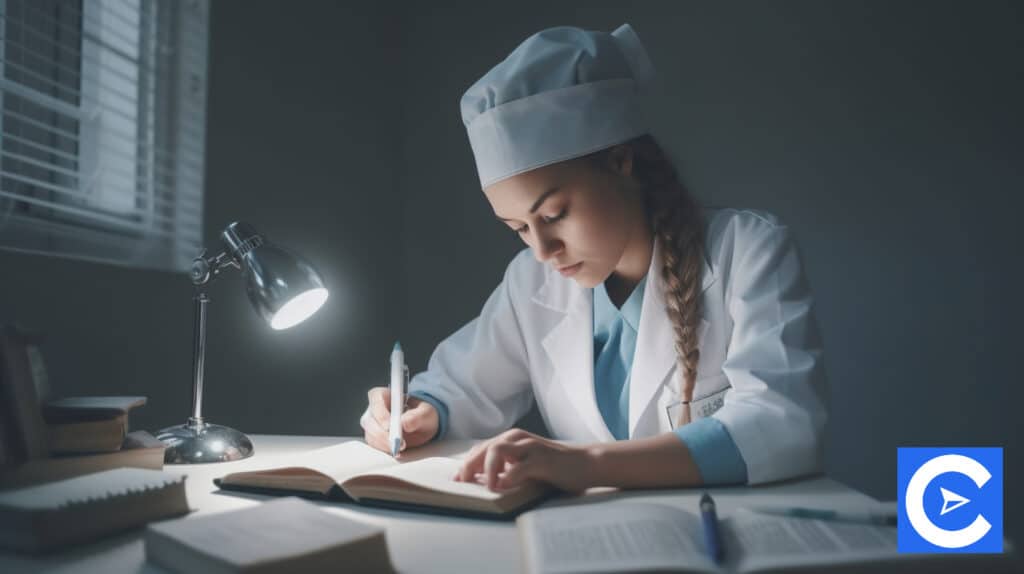 The field of psychiatric nursing is highly recommended for those who truly want to make a difference and are willing to put in their best effort.
Simply proceed with caution, as success can seem in many forms here.
There may be moments when there is no hope left, and you will have to accept defeat.
This acceptance will prove to be a resounding triumph.
Simply said, work with sincere intentions and do your absolute best!
Don't get discouraged by minor setbacks; these modest setbacks will help you win the larger struggle in the end.
FAQs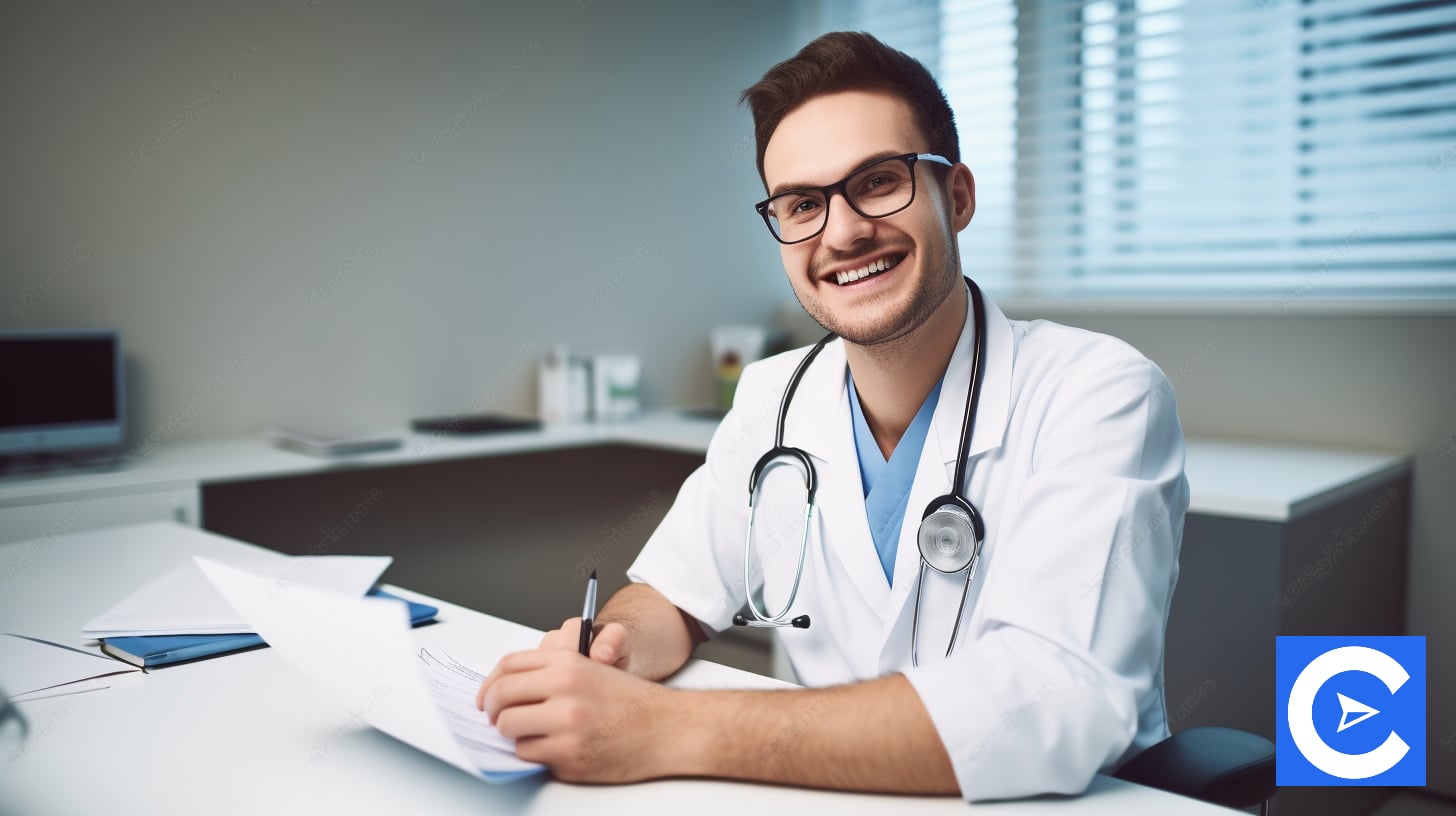 What is a Behavioral Health Nurse?
A Behavioral Health Nurse can be classified as a Psychiatric Nurse. APNA (American Psychiatric Nursing Association) explained psychiatric mental health nursing to be total wellness and health promotion through prevention of mental health problems, detection of mental health concerns, and the treatment and care of patients with psychiatric diseases."
Can Psychiatric Nurses Diagnose?
All mental, emotional, and behavioral disorders, including substance abuse, bipolar disorder, depression, and anxiety, can be diagnosed and treated by Psychiatric Nurse Practitioners. Apart from these Psychiatric Nurse Practitioners can run their own practices in several states without the supervision of a Physician.
Can Psychiatric Nurses Prescribe Medication?
A graduate-level (master's degree) or doctorate-level degree is required for Psychiatric NPs. Psychiatric Nurse Practitioners are self-employed and have the same powers as Psychiatrists, including the ability to prescribe medication.
What is Behavioral Health Nursing?
Behavioral health nursing concerns involve a wide range of issues, including substance misuse, mental illnesses, abuse, suicide, and significant psychologic disorders such as bipolar disorder.
What Are Some Behavioral Health RN Jobs?
The following are examples of typical work responsibilities of Mental Health Nurses :
The following are examples of typical work responsibilities:
– Organizing workloads
– Visiting patients at home
– Assessing and planning nursing care requirements
– Establishing ties with patients, listening to and speaking with them
– Overcoming stigma
Who is a Certified Psychiatric Nurse?
A Registered Nurse must have worked in the field of nursing for at least twenty-four months to be eligible for the psychiatric certification or to become a certified Psychiatric Nurse. According to the American Nurses Credentialing Center, they must have completed over 1999 hours of clinical practice in mental health nursing in the last thirty-six months.
How is Psychiatric Nursing Different from Nursing?
While both Advanced Practice Psychiatric Nurses and Psychiatric Registered Nurses can work in both settings, Advanced Practice Psychiatric Nurses are usually more independent and can work with a larger range of patients on their own, making outpatient treatment a more popular alternative.
How Long Does it Take to Become a Psychiatric Nurse?
It varies depending on the student's circumstances. A bachelor's degree in nursing usually takes forty-eight months to accomplish. They must then satisfy the qualifications of being a Registered Nurse (RN). A master's degree in mental nursing can take twenty-four months or more. And then another twelve months of clinical hours.
Is Psychiatric Nursing a Good Career?
Psychiatric Nursing is a lucrative nursing profession. Psychiatric nursing is also a rigorous profession, in some ways much more so than general practice nursing, but many Nurses find it to be the perfect fit for their skills and interests. It can also be a financially lucrative nursing specialty.
Is Psychiatric Nursing Dangerous?
Violence in the workplace can be a reality for Psychiatric Nurses. Although only about one in every four to six patients committed to mental hospitals commit acts of violence, data estimates that between 23 and 81 percent of Psychiatric Nurses will be assaulted at some point during their careers.
Is Psychiatric Nursing Hard?
Psychiatric Nursing is a rigorous profession, in some ways much more so than general practice nursing, but many Nurses find it to be the perfect fit for their skills and interests. It can also be a financially lucrative nursing specialty.
Is Psychiatric Nursing for Me?
Most people are inspired to become Mental Health Nurses for a variety of reasons, including job satisfaction and the opportunity to make a difference in society. For the proper people, this field of healthcare can give stimulation and variety every day.
Is Psychiatric Nursing Stressful?
Nurses working in psychiatric settings experience higher levels of job stress than Nurses working in normal hospitals, putting them at a higher risk for the symptoms associated with work stress.
What are Issues in Mental Health Nursing?
Issues in Mental Health Nursing is a peer-based nursing journal that encompasses psychiatric and mental health nursing.
What is Psychiatric Nursing Like?
A trained Psychiatric Nurse assists family members in understanding the illnesses of their loved ones. The family of a mental health sufferer may find it difficult to comprehend and accept their loved one's disease. Psychiatric Nurses are in charge of explaining and teaching a patient's loved ones about the disease.
What Other Jobs Can Mental Health Nurses Do?
There are numerous areas in which to learn and work:
– Schools
– Child and Adolescence
– Deaf
– Forensic
– Inpatient 
– Mother and Baby
– Community
– Perinatal
– Older Age
– Primary Care 
– Academia and Research
– Emergency Departments
Why is Psychiatric Nursing important?
Psychiatric Nurses, in a nutshell, assess and care for the mental health needs of families, individuals, communities, and groups. They diagnose and treat mental diseases using a variety of approaches, such as prescription medication and psychotherapy.
Why Become a Psychiatric Nurse?
A reason to study mental nursing is that you will be able to assist those who are in need. Mental health professionals are the unsung heroes who will continue to assist those who are suffering from the long-term mental repercussions that this pandemic has had and will continue to have.
References