Hello, Welcome to another session by Nurse Code!
Today, we'll discuss the career options, roles, and functions, including the salary available for Health Informatics.
When done with this article, you'll have a clear picture of the Health Informatics Careers you can explore to advance your nursing future.
Here is an overview of the careers on our list:
Different Health Informatics Career
Health Informatics Roles and Functions
Health Informatics Salary
That's just a snapshot of what options you can go for.
We'll discuss the career options in detail.
Let's dive right in!
Informatics Nurse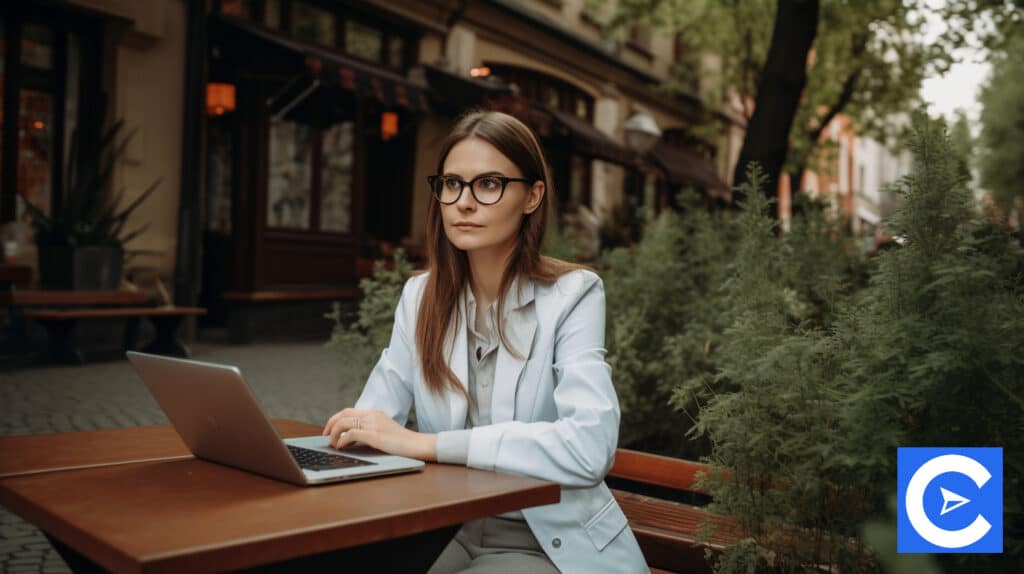 Informatics Nurses are Registered Nurses with additional credentials in Health Informatics.
After rigorous Nursing Informatics programs, Informatics Nurses are expected to handle complex health information in healthcare settings such as hospitals, nursing homes, and health firms.
They may also work in laboratories.
Informatics Nurses are the experts connecting the clinical world and information technology.
They bring onboard their extensive knowledge in nursing, computer science, and informatics nursing.
These healthcare professionals help manage clinical outcomes, which ultimately leads to cost efficiency.
Many healthcare organizations are turning to Informatics Nurses to help improve the overall operations of healthcare.
Further, Informatics Nurses suggest the application is ideal for improving patient care.
They go further to evaluate these systems and implement them.
At the same time, they train other team members on the new systems and any updates to ensure everyone is up-to-date about the organization's information systems.
This role requires communicating and liaising with other team members and departments.
Informatics Nurses work with the healthcare staff, the IT vendors, and the IT department.
When it comes to income, Payscale.com projects that Informatics Nurses earn $79,789 annually.
Health Informatics Specialist
As more healthcare organizations transition to electronic healthcare records, the demand for Health Informatics Specialists increases.
Health Informatics Specialists blend healthcare, IT, and communication.
One can get started in this field with an associate degree in Health Informatics.
With this qualification, one can get into entry-level positions like Informatics Specialists or even Health Technicians.
But, if you are interested in management jobs, a bachelor's degree will be the perfect qualification.
As they gain experience and pursue advanced education, they rise to leadership positions.
Within no time, they are Health Information Analysts, collecting, analyzing, and interpreting data.
Advanced education qualification like a Master of Science in Nursing Informatics is an excellent way to grab leadership positions.
So, now what does a Health Informatics Specialist do?
These Health Informatics Professionals are the link between clinical practice and the information technology department.
Their focus is to provide efficient healthcare through technology.
For that reason, Health Informatics Specialists specialize in how healthcare information is captured, transmitted, and used.
They are at the forefront of suggesting information technology systems that healthcare organizations need to better meet the provider's objectives.
Health Informatics Specialists manage systems.
Further, they develop systems manuals to train end-users on new IT systems.
Usually, they manage the discussions between software developers and end-users.
Furthermore, Health Informatics Specialists offer administrative support.
They'll troubleshoot problems with IT systems and resolve them.
These professionals stay up-to-date with IT regulations and new technology development.
They design workflow and measure impact to determine areas that need adjustment.
Clearly, these Health Informatics Professionals are key contributors, whether in consulting roles, research centers, or even hospitals.
Their roles are at the core of guiding Health Care Administrators and providers to make informed decisions.
And now you are thinking, with all the responsibilities, how much does a Health Informatics Specialist take home?
According to Payscale.com, a Health Informatics Specialist's salary is around $66.932 per year.
But, several factors influence the actual amount.
Health Informatics Consultant
Health Informatics Consultants work on a contract basis or per project.
They may be employed by a consultancy agency or work independently.
Usually, Health Informatics Consultants are hired by organizations in the process of digital transformation.
Their roles vary depending on the health facility, clients' needs, area of specialty, and the project at hand.
Despite all these factors, the bottom line is that they guide in all matters related to informatics initiatives.
A Health Informatics Consultant helps healthcare organizations comply with federal regulations.
They also help install software, update the network, monitor systems, troubleshoot, and train team members.
Part of their duties and responsibilities is to communicate at different levels of the organization.
With the help of Health Informatics Consultants, healthcare facilities can easily meet the federal mandate while keeping the overhead costs low.
Many Health Informatics Consultants have a master's degree.
And just like their roles vary, their salary also varies depending on different factors.
But according to the American Health Information Management Association (AHIMA) salary survey report, Health Informatics Consultants earn an average of $88,000 per year.
Electronic Medical Record Keeper
The EMR keeper is in charge of inputting patients' medical records and information into software programs and applications.
These records include medical history, diagnosis, symptoms, treatment, and future appointments.
They also assign codes to patients' data and upload this information to the company database.
Electronic Medical Record Keeper must ensure all the data entered are accurate, complete, and secure.
From time to time, EMR Keeper consults with Physicians to ensure patient records are entered correctly.
Further, they are in charge of dispersing patients' medical details to different parties like insurance companies, guardians, or family members.
The data that these healthcare professionals compile plays a major role in future decision-making in the insurance company, hospital, or medical research organization they work for.
Now that we've elaborated on the roles and responsibilities of EMR Keepers, the next logical thing to talk about is their education qualification.
At the entry-level, many EMR Keepers join the field with an Associate Degree in Nursing or Health Informatics.
However, the majority of EMR Keepers have Health Informatics degrees.
When it comes to how much these professionals take home, ZipRecruiter estimates an average of $58,668.
Clinical Informatics Specialist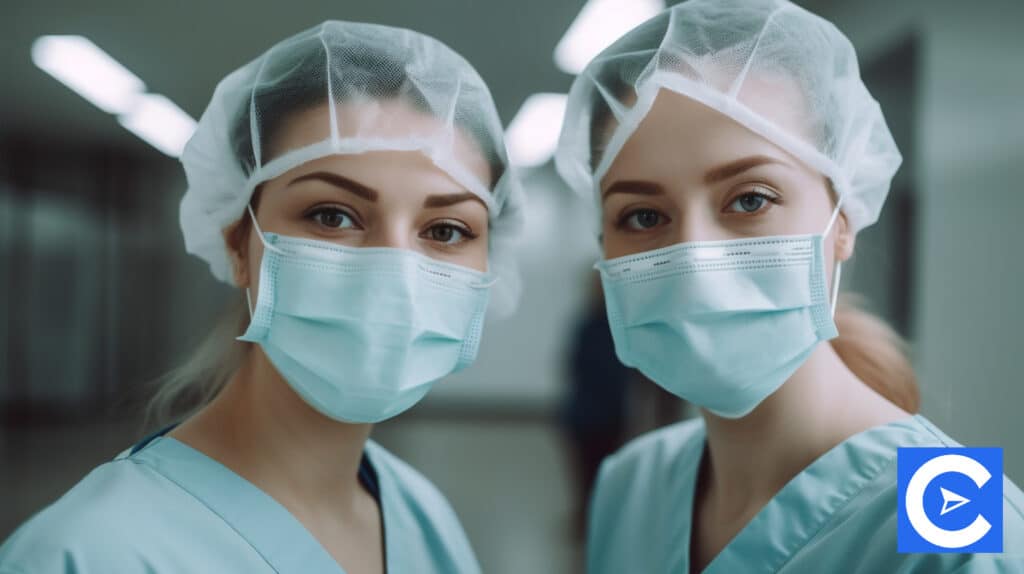 Having a master's degree in Health Informatics is an added advantage.
Clinical Informatics Specialists work hand in hand with healthcare providers to ensure the clinical information system is up-to-date and functioning.
They majorly work in information technology in the healthcare setting.
Their main role is to design and create a system database to store patient medical data safely.
They also train medical staff members to utilize the data systems and networks, troubleshoot software, and build an interface to ensure proper usage across all departments.
Generally, all the roles of Clinical Informatics Specialists boil down to working with data to enhance health outcomes.
ZipRecruiter projects an annual income of $109,578 for this profession.
Clinical Informatics Data Analyst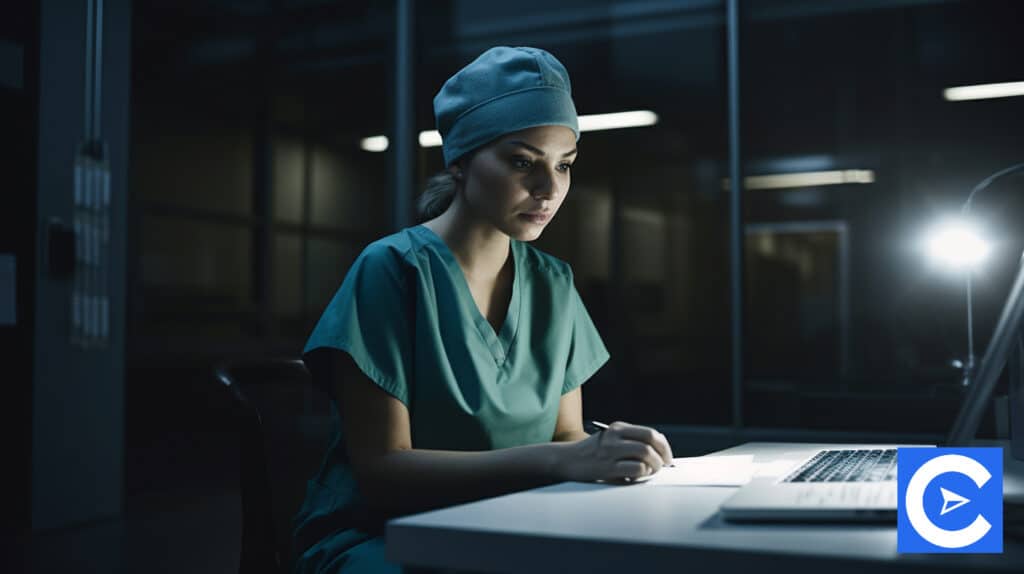 As the name suggests, Clinical Informatics Data Analysts compile and analyze patients' data.
They use the analysis to determine processes, practices, and works that need improvement to boost patient outcomes.
On a day-to-day basis, Clinical Informatics Data Analysts monitor data systems to ensure healthcare data acquisition, documentation, storage, and maintenance methods align with healthcare legislation, including the Health Insurance Portability and Accountability Act.
They also use their data analytics skills to ensure quality assurance.
Here, Clinical Informatics Data Analysts ensure that data documentation, mapping, analysis, and integration are efficient and comply with the organization's procedures.
The average salary for these professionals is $77,967, according to Payscale.com.
Clinical Informatics Manager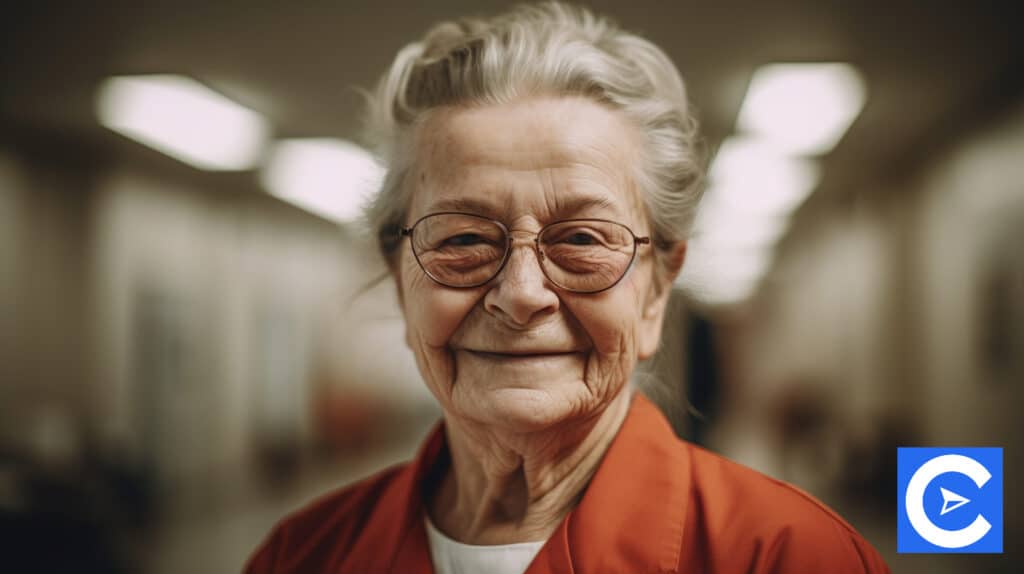 Clinical Informatics Managers are responsible for managing clinical systems.
This is an executive role, where Managers take a supervisory role.
Clinical Informatics Managers handle the budget, and compliance with the profession, state, and federal regulations, and manage health informatics systems.
They collaborate with other healthcare team members, including developers and data quality associates.
The main goal here is to ensure input from experts is considered to develop an effective, seamless IT system.
Oftentimes, they are tasked with supervising database systems to determine if they are ideal for the healthcare organization's needs.
In case of any improvements, they must oversee the implementation of the adjustments.
Sometimes, Clinical Informatics Managers manage a team of Health Informatics, Clinical Analysts, and Nurse Informatics Specialists.
More often than not, this role requires Nurse Informaticists to have a Master of Science in Health Informatics.
When it comes to salary outlook, Payscale.com estimates that Clinical Informatics Managers make around $90,000.
EHR Implementation Man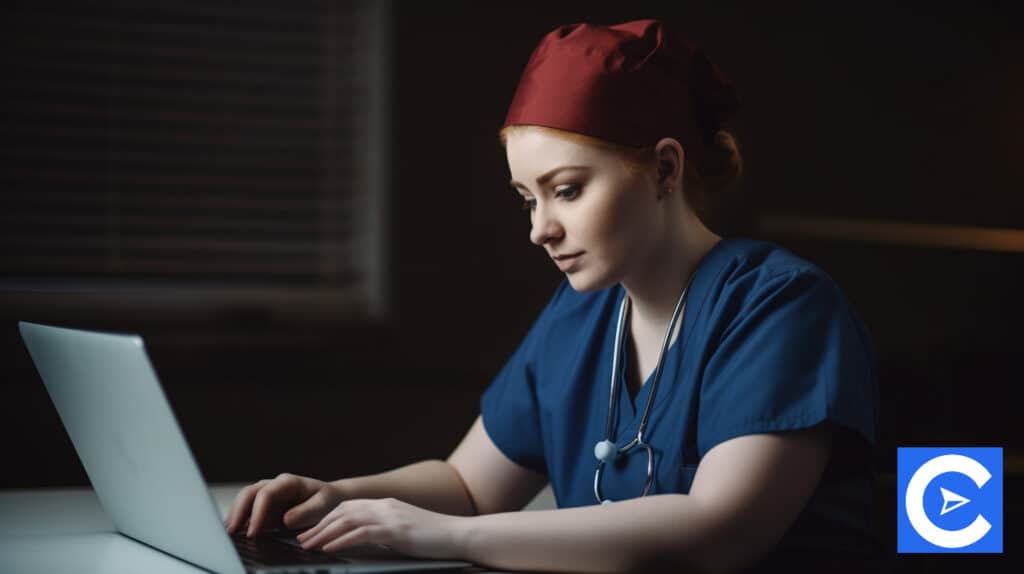 Electronic Health Record Implementation Managers are Healthcare Informatics Professionals responsible for managing projects' lifecycles in a medical facility.
Their expertise is in designing, implementing, and optimizing electronic health record software applications.
They coordinate the implementation of EHR and provide support to team members.
They recommend software updates, develop custom applications, and train staff members.
An EHR Implementation Manager plays a vital role in helping medical facilities smoothly transition to electronic medical records.
Since this is a management position, EHR Implementation Managers are well compensated.
Their average annual salary is $104,823.
Health Information Technology Project Manager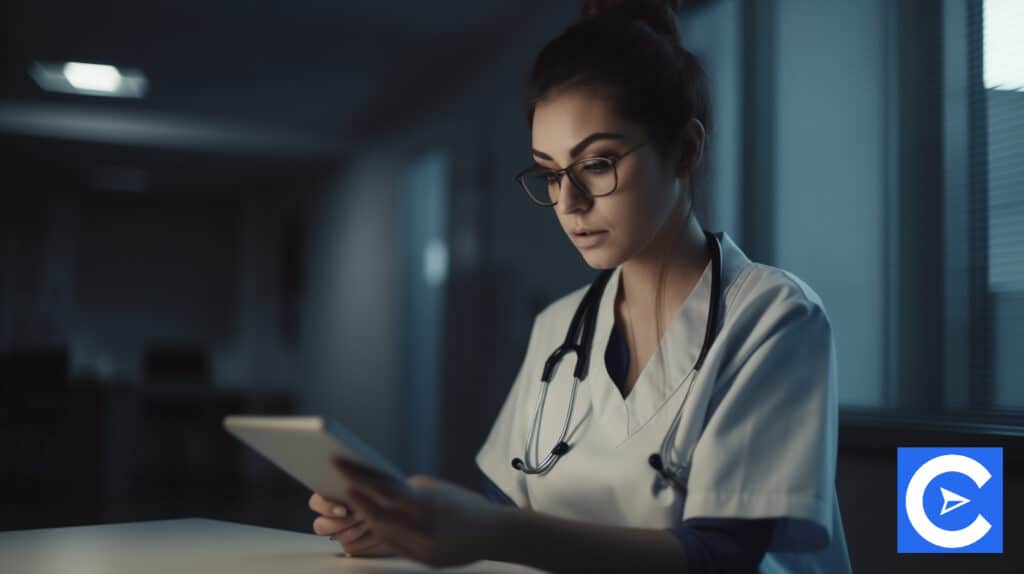 Health IT Project Managers are also referred to as Health IT PMs.
These Project Managers are tasked with initiating, planning, executing, monitoring, and closing health informatics projects.
They work on a wide range of projects in the healthcare industry.
You'll find Health IT Project Managers developing project plans, executing them, and ensuring the projects are implemented on time and within budget.
They also optimize workflow and ensure healthcare systems are properly functioning.
According to CareerinPublicHeatlh.net, Health Informatics Technology Project Managers' average salary is $106,914.
Health Informatics Director
This leadership position requires at least five years of experience and a master's or doctoral degree.
Health Informaticists eyeing this job title must have deep knowledge of how departments function since the role involves managing a department or a sub-section of one.
Health Informatics Directors develop procedures, policies, and budgets for the systems management.
They also develop functional strategies to meet specific departmental objectives.
Additionally, they monitor the latest software applications and technology in the field of Health Informatics to keep the facility's systems up-to-date.
Furthermore, these professionals oversee electronic medical records systems' overall design and implementation.
And when they are not busy overseeing the health informatics systems, Health Informatics Directors are at the center stage of creating awareness of IT systems.
According to Salary.com, Health Informatics Directors earn an average base salary of $169,271.
The majority take home between $154,856 and $190,821.
Chief Medical Information Officer
Chief Medical Information Officer is yet another top job title in Health Informatics.
To reach this position, one must have a Master of Science in Health Informatics and years of experience in Health Informatics.
These professionals work in academia, government agencies, and healthcare.
They are at the helm of organization management, overseeing all health informatics initiatives.
Chief Medical Information Officers ensure high-quality patient care.
They do this by analyzing health data to help improve workflow.
Additionally, CMIOs conduct research to help design and implement custom software applications.
Furthermore, Chief Medical Information Officer develops new processes and launches new softwares.
They are integral in developing and implementing long-term strategic plans concerning IT infrastructure.
Given the responsibilities of CMIOs, their compensation is well above average.
Their average salary is $137,584.
Conclusion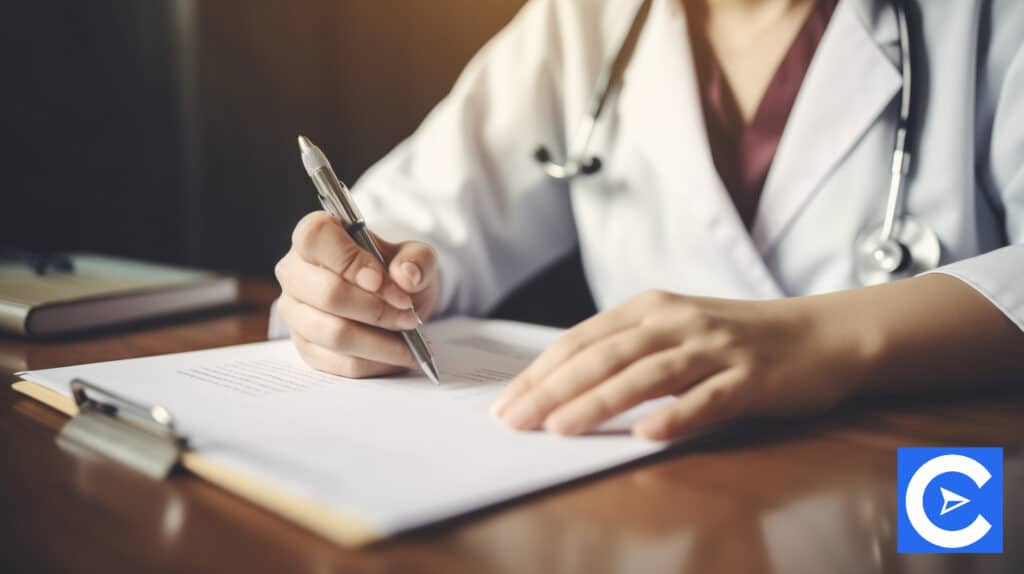 There are many career paths in the Health Informatics field.
The path you choose depends on your experience and educational background.
But as you join entry-level Health Informatics jobs, it is expected that your salary will be low.
But then again, your responsibilities will match what you take home.
As you advance in your career, responsibilities increase so does your compensation.
Health Informatics is an expanding career in the healthcare field.
Now more than ever, the demand for healthcare professionals with nursing informatics backgrounds is high since many organizations are transitioning to medical health records.
For a smooth transition, these organizations require professionals with a background in health information technology.
That might be your cue to get your feet wet in a Health Informatics Career.
Frequently Asked Questions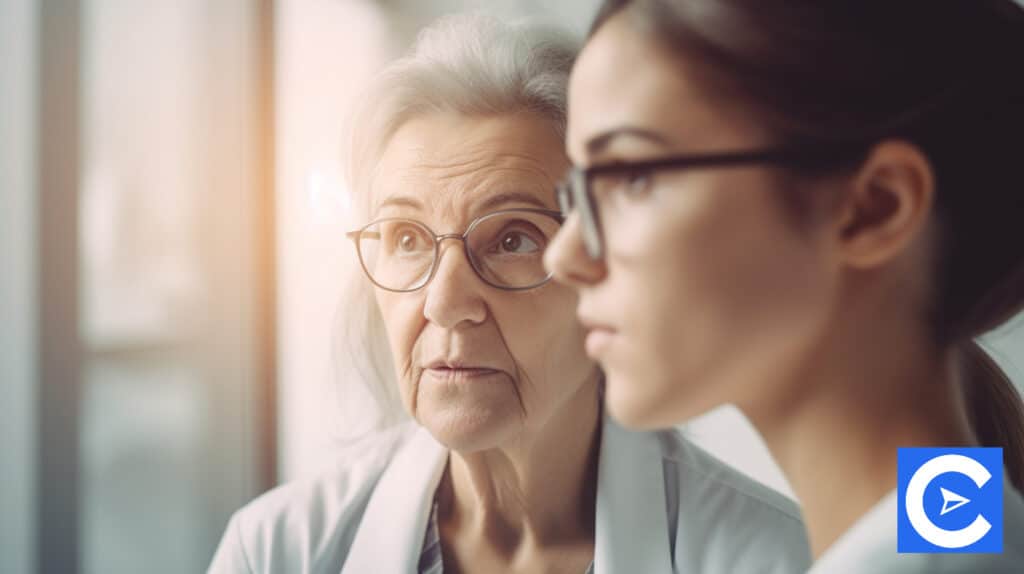 Is an MS in Healthcare Informatics worth it?
A good number of Health Informaticists find a Master's in Informatics Science helpful. A master's program enhances your knowledge of information technology and healthcare services. You also stand to earn more. The 2020 HIMSS workforce survey revealed that Health Informatics with advanced degrees earn 50% more than those who don't.
Is Healthcare Informatics a good career?
Yes. Health Informatics is a good career. There is a wide range of job titles at every degree program level. Additionally, the salary is quite impressive, even at the entry-level. Nurse Informatics' average salary is $98,000 per year.
Is Healthcare Informatics in demand?
According to the U.S. Bureau of Labor Statistics, employment for Medical Records and Health Information Specialists is projected to increase by 9% between 2020 and 2030. BLS projects that there'll be 34,300 job openings annually over this period. Clearly, there's a demand for Healthcare Informatics.
What are 3 careers within Health Informatics?
There are many careers in Healthcare Informatics:
– Health Informatics Specialist
– Health Informatics Consultant
– Clinical Informatics Specialist
– Electronic Medical Record Keeper
– Health IT Project Manager
– EHR Implementation Manager
– Clinical Informatics Analyst
– Clinical Informatics Data Analyst
Healthcare Informatics has many career opportunities. Your qualification determines the job title you are eligible for.
What are the 5 skills needed in Health Informatics?
The skills you need include:
– Communication skills: Be able to give clear information on new systems and procedures
– Interpersonal skills: Ability to interact with other team members in different environments
– Programming skills: Proficiency in Python, Java C, and SQL
– Data Analytics: Analyze a vast volume of data
– Problem-solving skills
What are the best qualifications for Health Informatics?
– A bachelor's degree in Health Informatics – If you intend to work in a healthcare environment, a Bachelor of Science in Nursing is the perfect option
– Certification in Nursing Informatics
– A master's or a doctoral degree is an added advantage but not a requirement
Where does Health Informatics work?
Health Informatics majorly works in hospital set-ups, medical facilities, clinics, physicians' practices, and nursing homes. They also work in government agencies in analytical positions. Further, you'll find Health Informatics in private companies like insurance companies or companies that develop medical equipment and softwares.
Why should I study Health Informatics?
Health Informatics is a growing career whose demand is projected to increase by 9%. Health Informatics offers a variety of career options. Further, it's a stable career, and you have the potential to grow. Lastly, a Health Informatics salary is well above the national average for most careers.
What is the average salary of a Health Informatics Specialist?
According to Payscale.com, the average annual salary of a Health Informatics Specialist is $62,655. Most Health Informatics Specialists earn between $41,000 and $95,000. The actual salary depends on several factors, including education level, years of experience, industry, location, and employer.
What does a Health Informatics career involve?
Health Informatics involves improving patient care through the use of technology. Health informaticists link healthcare to IT. These professionals are responsible for capturing and analyzing patient data. They also design and implement healthcare software applications to improve patient care and ultimately enhance patient outcomes.
What can you do with a degree in Health Informatics?
There are many career options if you have a degree in Health Informatics. Here are Nursing Informatics Careers you can choose from; Nurse Informaticists, Health Informatics Specialists, Health Informatics Consultants, Clinical Informatics Specialists, etc. You can work for hospitals, government agencies, pharmaceutical companies, medical device manufacturers, and commercial insurance companies.
References
Healthcare Management Degree Guide