Hi, Welcome to our informative article about Nurse Informatics!
In today's session, we want to dissect Nurse Informatics and give you in-depth details on who they are, what they do, and why this career path is important.
By the end of this article, you should be able to make an informed decision about starting out as a Nursing Informatics.
In a nutshell, you'll learn about:
What is the Nursing Informatics specialty?
Roles and responsibilities of a Nurse Informatics
Where does Nurse Informatics work?
Importance of Nursing Informatics
Job opportunities and career outlook for Nursing Informatics
Without wasting time, let's get started!
What Is Nursing Informatics Speciality?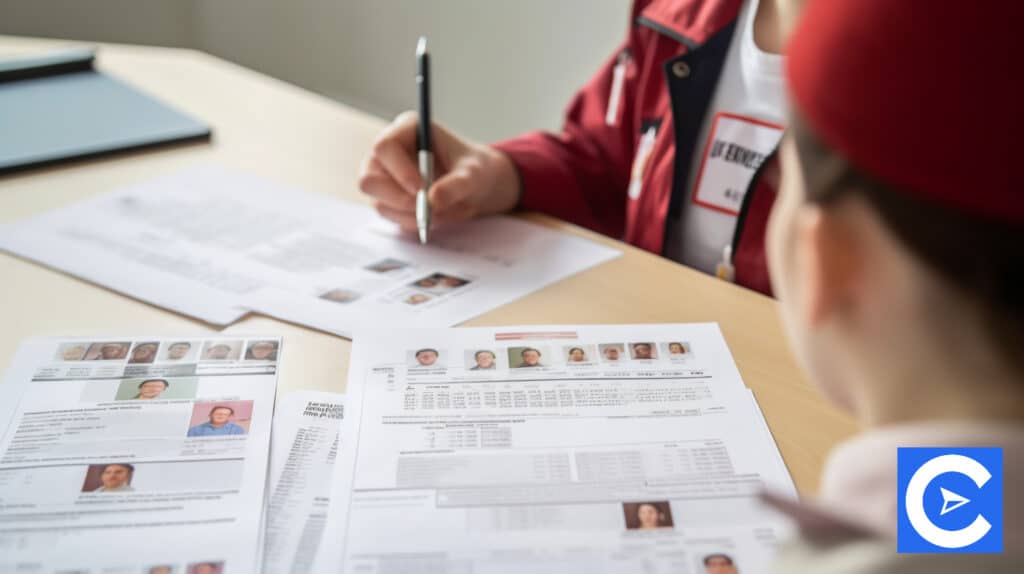 Nursing Informatics is a specialty in nursing where information technology and patient care intersect.
According to the American Nurses Association (ANA), Nursing Informatics is a specialty that integrates nursing science with multiple information and analytical sciences to identify, define, manage, and communicate detailed information, knowledge, and wisdom in nursing practice.
This field of nursing is increasingly becoming popular as more and more hospitals, healthcare facilities, and other medical organizations adopt electronic medical records and computerized provider order entry (CPOE).
Informatics Nursing is slowly but surely changing information sharing in medical facilities.
It integrates nursing science and information technology to improve healthcare information systems.
Informatics in nursing aims to develop data and maintain medical systems to support nursing practice and ultimately improve patient care outcomes.
The Nursing Informatics specialty bridges the gap between nursing knowledge and patient care.
Roles and Responsibilities of a Nurse Informatics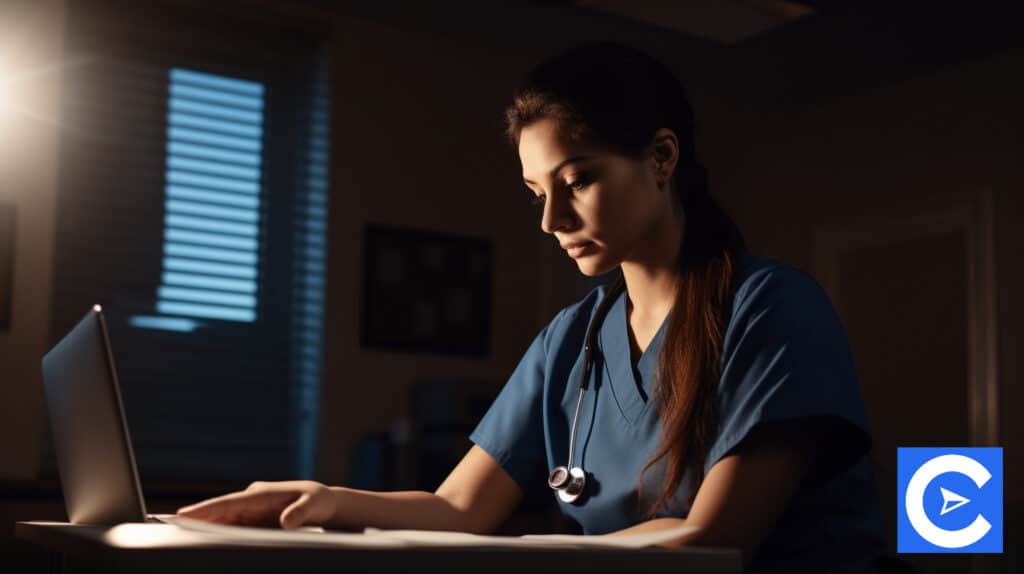 The Nursing Informatics job description depends on the needs of the organization around information management and the job title an NI holds.
According to the American Nursing Informatics Association (ANIA), Nurse Informaticists provide support in several ways.
Nursing Informatics specialists design, test, and implement information systems.
They are on their toes daily, monitoring patient care initiatives, systems, and programs to determine if the systems are working effectively.
They analyze the information system data to find any shortcomings and develop recommendations to remedy the challenges.
Nurse Informatics will go ahead and implement those improvements.
In the same breath, they'll analyze the workflow needs of a medical facility and, if need be, implement new processes to improve patient care.
System optimization to meet the health facility communication needs is at the core of clinical Nurse Informatics Specialist responsibilities.
Further, they'll research new technology in the industry, implement them, and train staff on how to use them.
They take a Nurse Educator role and not only respond to questions but also enlighten staff about new research and knowledge.
Nurse Informatics will then take their time to monitor the new technology, obtain feedback from other staff members and analyze the data to determine if it's improving patient outcomes.
Lastly, they ensure all the information systems are up-to-date.
Nursing Informatics provides all the resources needed for healthcare providers to deliver high-quality patient-centered care.
Where does Nurse Informatics work?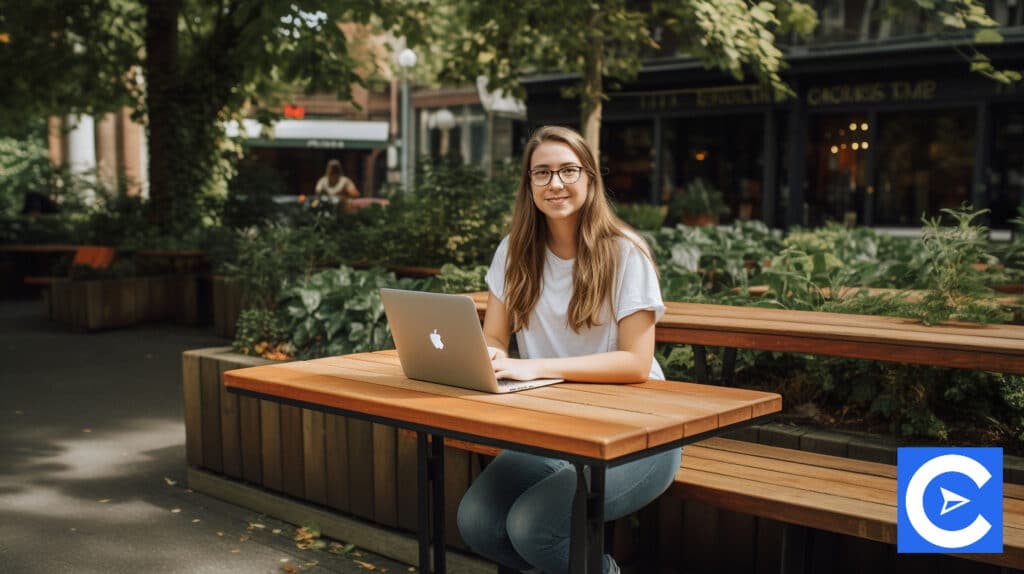 Nurse informatics work in various settings to help operate and manage information systems.
Here is a list of the areas you'll find them:
Hospitals and health systems
Urgent care centers
Ambulatory care centers
Counseling centers
Technology companies
Electronic health record (EHR) companies
Healthcare product companies
In these setups, Nurse Informatics usually have different job titles depending on the organization they are working for.
Often, they have titles such as:
Informatics Nurse
Nursing Informatics Specialist
Health Informatics Officer
Informatics Consultant
Clinical Informatics Nurse
Clinical Analyst
Chief Information Officer
Chief Nursing Information Officer
Manager of Clinical Informatics
Clinical Application Specialist
These are the most common titles.
But you may find variations depending on the employer.
Usually, Nurse Informatics Specialists report to the IT Manager or the Nurse Leader.
Employers mostly require Nursing Informatics to have a Bachelor in Nursing Degree (BSN) and Informatics Nurse Certification.
Many may need candidates to have a master's degree in Health Informatics or related fields.
Importance of Nursing Informatics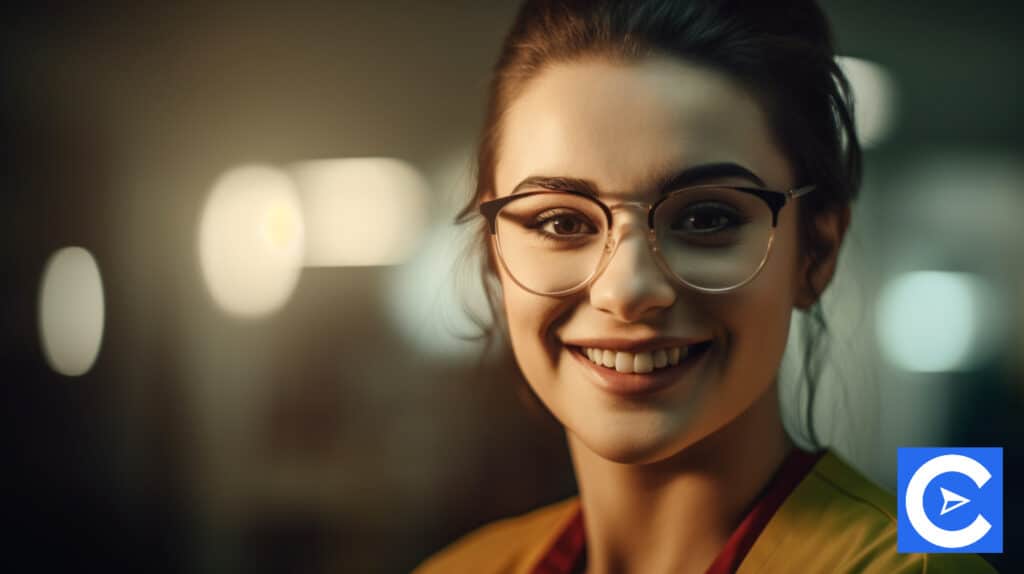 Nursing Informatics is a vital part of healthcare organizations day-to-day running.
The technology and software lead to high-quality patient care.
It ensures efficient operations.
Nursing Informatics professionals ensure the different systems in a healthcare facility run seamlessly.
Here are the reasons why Nursing Informatics is important in nursing practice.
Improved Quality of Care and Patient Outcome
Informatics Nurses ensure the EHR is optimally designed to make it easier for healthcare providers to use and retrieve information about patients.
They are tasked with collecting, analyzing, and effectively sharing data with the concerned parties.
Nurse Informatics ensures an organization's EHR system is easy to use.
An effective information system makes it easier to glean all the data Nurses need at a glance, reducing the time spent navigating patient records.
And so, Nurses and other healthcare professionals can channel their efforts toward the most important thing, caring for patients.
Patient Care Coordination
The quality of care a patient gets relies on effective coordination among the different care providers and departments.
When all the health information is in sync, providers, specialists, pharmacists, therapists, and billing departments can readily access the patients' records and take action without going back and forth.
Effective coordination leads to quality patient care.
Efficient Clinical Process
The why behind any technological invention is to enhance efficiency and simplify processes.
Hence, Informatics Nurse Specialists are tasked with setting up the systems that provide solutions.
They streamline the clinical process, making the workload easier by consolidating data.
Organizational Change Management
Nurse Informatics must always be ready for change.
They guide other staff members through planned and unplanned changes, unexpected situations, and volatile environments.
Nurse Informatics is expected to anticipate changes, facilitate the implementation of those changes and monitor the progress of the changes.
Nursing Informatics allows for changes to transition smoothly.
Advance Telehealth
Nursing Informatics is at the core of an effective telehealth solution.
Nurse Informatics help evaluate, implement and roll out telehealth platforms compatible with ambulatory care and hospital practice guidelines.
They also educate providers on telehealth solutions to effectively help individuals in need.
Job Opportunities and Career Outlook for Informatics Nurses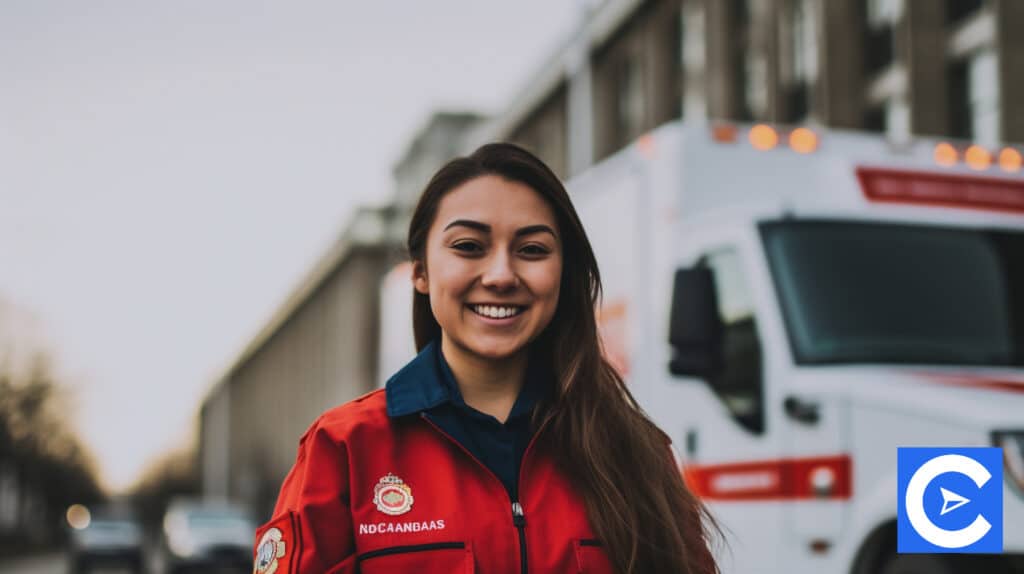 The Bureau of Labor Statistics categorizes Nurse Informatics under medical and health services managers.
The bureau projects a 32% increase in employment opportunities for medical and health services managers between 2020 and 2030.
According to BLS, there will be 51,800 job openings annually during this period.
The projected growth is linked to the ever-evolving information technology.
Further, an increasing number of healthcare facilities rely on EHR, which leads to an increase in the demand for Registered Nurses with a background in nursing informatics.
The upward employment trend is expected to remain the same as the healthcare industry increasingly relies on data analytics.
Conclusion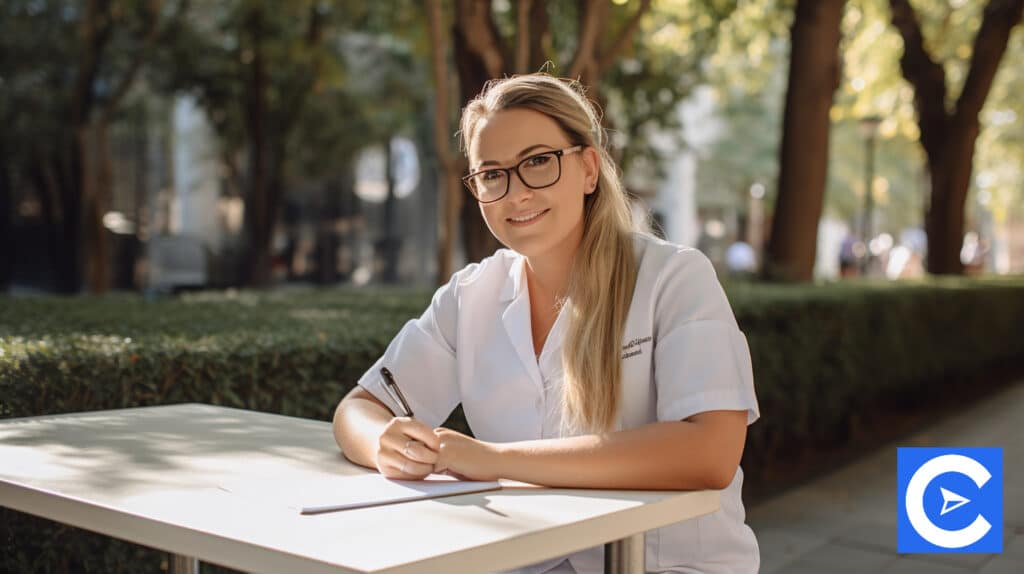 Nursing Informatics is an integral part of the healthcare system.
Since its data-driven, healthcare providers can rely on accurate information to provide quality patient care.
Nurse Informaticists help organizations adopt and implement new technology depending on their information management needs.
If you are innovative and solution-oriented, you may find Nurse Informatics quite interesting.
It's the perfect career for Nurses passionate about technology.
FAQs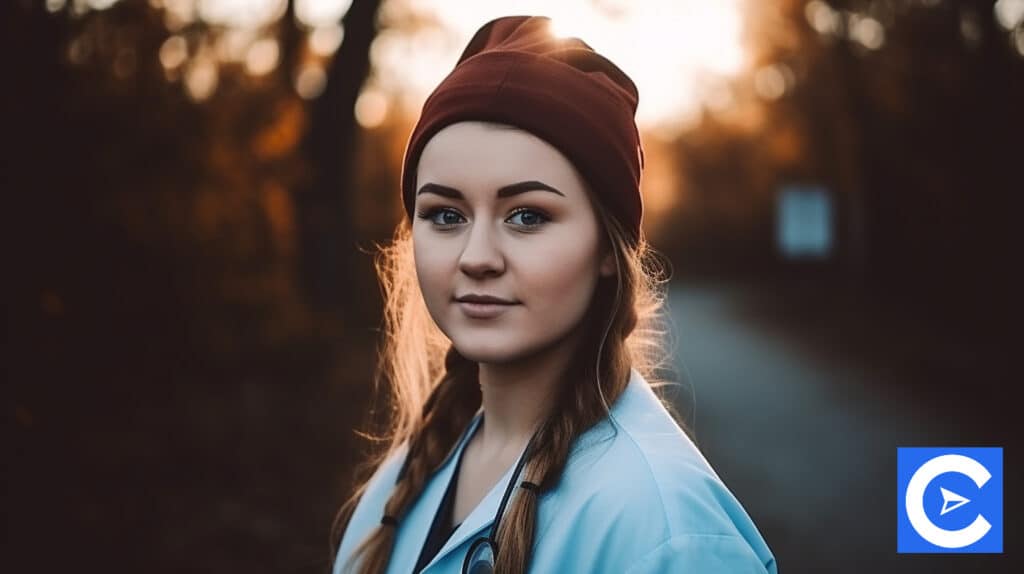 What is the role of Nursing Informatics?
-Guide in the adoption and implementation of new technology
-Analyze a facility's workflow and give recommendations for improvements.
-Educate staff on new technology
-Develop workplace policies and work with government agencies to ensure laws align with patient technology needs and providers.
Why is Nursing Informatics important?
Nursing Informatics is important because it allows healthcare professionals to have a complete picture of a patient's clinical status. A Nurse can access patient medical history, lab and imaging results, medication lists, and notes from other physicians making it easier to provide patients with the care they need.
What is Nursing Informatics?
Nursing informatics integrates nursing science and information technology. Nursing Informatics aims to improve communication in medical facilities through the effective use of information systems. It plays a critical part in how the healthcare workforce performs its duties as it improves patient care and outcome.
What is a Nursing Informatics Specialist?
These are Registered Nurses with an additional credential, Informatics Nurse certification. They may also be required to have a Master's in Health Informatics program. Nurse Informatics has experience in clinical settings and a keen eye for emerging technology. They guide healthcare staff in the adoption and usage of new technology.
What are the 3 components of Nursing Informatics?
The three components include nursing science, information science, and computer science. Informatics Nursing involves the integration of these three components to enhance and coordinate patient care. It also involves data analysis and management to improve workflow and information systems, ultimately improving care outcomes.
What are examples of Nursing Informatics?
Informatics Nursing example includes:
– Electronic Medical Record System
– Artificial Intelligence
– Clinical Decision Support System
– Medical Informatics
– Hospital Information System
– Decision Support System
– Electronic Health Record
– Medical Information System
Different facilities will resort to different systems depending on their needs.
Is Nursing Informatics in demand?
Yes. According to the Bureau of Labor Statistics, they'll be a 32% increase in employment opportunities for medical and health services managers between 2020 and 2030. This translates to 52,800 employment opportunities annually over the decade. The demand is linked to the increase in technology adoption in healthcare.
Is Nurse Informatics a good career?
Yes. Nurse Informatics is considered a good career in the nursing industry. The job is extremely rewarding for individuals with a strong interest in technology. The pay is also good. According to Payscale, Nursing Informatics earns $83,408 per year. The average hourly rate is $40.
How to become a Nurse Informatics?
– Earn a bachelor's degree in nursing from a nationally accredited program
– Complete clinical practicum hours
– Pass the NCLEX-RN exam
– Consider pursuing a graduate program in a Nursing Informatics-related field (not mandatory), but it will give you an edge
– Pass the ANCC certification exam
– Maintain your certification through continuous education
How is Nursing Informatics used in healthcare?
– Data captured allows Nurses to identify high-risk patients and take the necessary measures
– Nursing Informatics enables evidence-based practice among healthcare professions
– It makes decision-making easier as decisions are based on data and not assumptions
– Allows the collection and storage of data, which can be retrieved whenever needed
What is the difference between a Nurse and Nurse Informatics?
A Nurse is a healthcare professional who has passed the NCLEX-RN exam and earned a license. Some may have a Master of Science in Nursing (MSN) if they are working in specialized areas. Nurse Informatics are Registered Nurses who use technology to better inform the nursing practice.
What Nursing Informatics skills are needed?
– Communication and interpersonal skills: Nurse Informatics need to communicate complex information and establish relations with team members effectively
– Problem-solving skills: Must be able to troubleshoot and provide solutions
– Project management skills: To successfully implement new technology and bring others on board
– Programming knowledge: Familiarity with SQL, Java, C, and Python
References