Hello, dear reader, Welcome to this informative article about the Radiation Oncology Nurse specialty!
Today we will discuss Radiation Oncology Nurse extensively and summarize the requirements and how to get the certification.
By the time you are done reading this article, you will understand who a Radio Oncology Nurse is and how important this Nurse's specialty is along with the requirements.
We will cover the following in this article:
Main Duties Of A Radiation Oncology Nurse
Radiation Oncology Nurse Certifications And Requirements
Radiation Oncology Nurse Career Outlook
Let's dive straight into it!
Introduction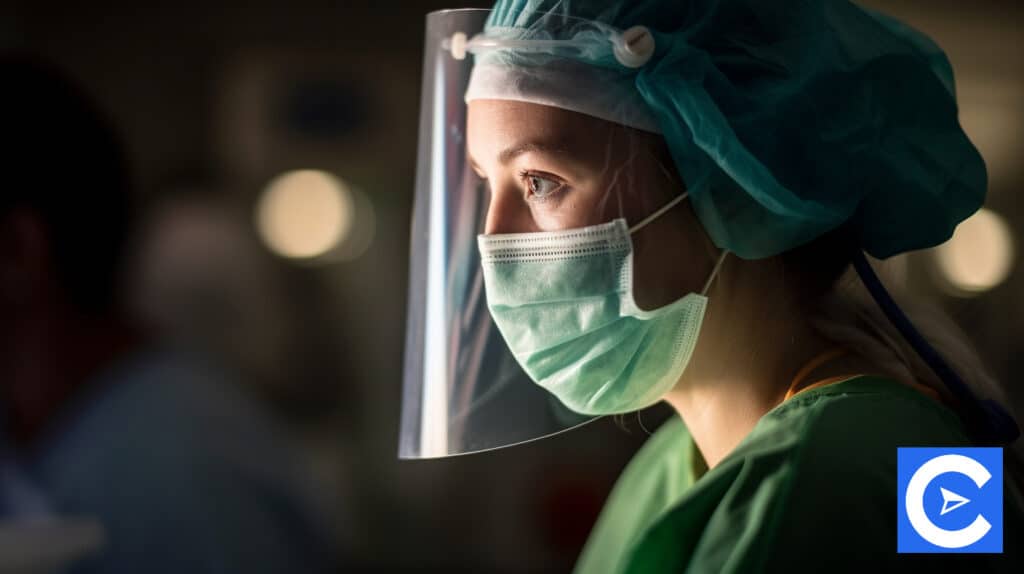 A Radiation Oncology Nurse is the kind of Nurse that is actively involved in the cancer treatment sessions of cancer patients.
Treatment options for different cancer cell types are becoming more complex and advanced, the Radiation Oncology Nurse must, therefore, possess the knowledge and skills to ensure the best treatment pathway for patients.
The Radiation Oncology Nurse is usually actively involved in patient advocacy, patient education, and symptom management when it comes to complex treatment regimens.
This Nurse specialty comes with its own challenges which is why the Radiation Oncology Nurse must work closely with their Physicians to gain more knowledge, create solid partnerships, asks questions, attend conferences, and tumor boards and obtain oncology nursing certification to add to their credibility as professionals.
Knowledge in various disciplines is required in this nursing specialty but that can be obtained through continuing education or via mentorships.
As a Radiation Oncology Nurse, you will be expected to know how to help patients with concerns regarding their treatment options by offering them adequate explanations in a language they can understand minus the medical jargon.
Main Duties Of A Radiation Oncology Nurse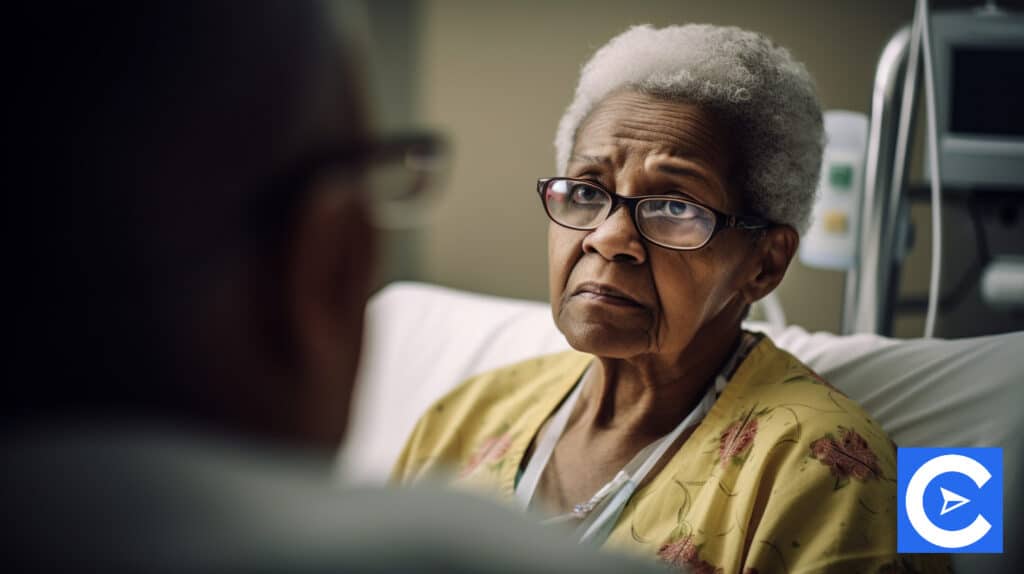 There are three major duties of a Radiation Therapy Registered Nurse and they are as follows:
Patient Advocator
As an Oncology Nurse, you will be expected to monitor patients as they undergo the treatment process.
You will be expected to document the patients' symptoms during the radiation therapy right before they undergo it and afterward.
If you spot any unusual signs, you must immediately report to the healthcare team who will decide on the course of treatment based on your findings.
Still, there are patients who actually require geriatric care.
This is why it is important for Radiation Oncology Nurses to tell whether a patient is experiencing the effects of treatment or they are simply exhibiting aging signs.
With radiation therapy, the Oncology Nurse will be spending ample time with their patients.
Therefore, the Physician and the rest of the healthcare team will no doubt value their opinions about a patient's response to treatment.
Their opinion will determine whether the treatment plan should go on or if other alternatives should be sought because of severe side effects that are endangering a patient's health further.
Protecting the health of the patient must be at the forefront for every Radiation Oncology Nurse.
Patient Educator
Thanks to their extensive research concerning radiation therapy, every Radiation Oncology Nurse must always ensure that helpful and reliable information is passed down to the patient and their families to enable them to make informed decisions on the cancer treatment options available.
With a lot about the field still being new, this Nurse professional must always seek knowledge about their specialty.
Patients under cancer care need a full understanding of their health status and the Physician-recommended treatment options.
They must be aware of the benefits and disadvantages of the recommended treatment option.
In this era where most oncology patients are able to google their conditions, self-diagnose themselves, and plan their own holistic treatment options, these Nurse professionals must therefore offer the best advice to their patients that is purely based on extensive research and science.
A Nurse Oncology Researcher
Radiation Oncologists must be extensive researchers.
Their researched information helps the scientist to improve their chemotherapy process for their patients.
The information collected will help administer an improved chemotherapy process for cancer patients under nursing care.
The research will be instrumental in coming up with the ideal radiation method, strength, and the tools to use when combating a certain type of cancer cell.
This is where the radiation Oncology Nurse will be a major helper in developing useful scientific information that is focused on increasing the effectiveness of radiotherapy and overall improving the patient's quality of life.
Radiation Oncology Nurses have no doubt, a major role to play in radiation treatment and are even key players when it comes to making decisions on the best treatment plan.
This makes it a specialty that nursing students would want to pursue since it revolves around a very important aspect of healthcare.
When it comes to how to become a radiation Oncology Nurse, there are some requirements that must be met.
Radiation Oncology Nurse Certifications And Requirements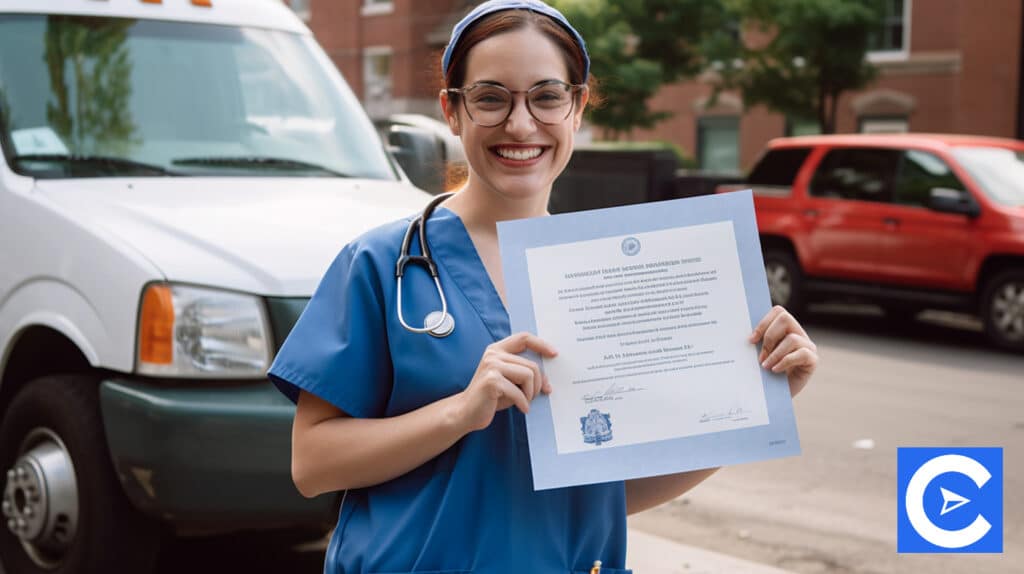 Just like with the majority of registered nursing jobs, to become a Radiation Therapy Nurse requires you to meet the basics first.
You must possess a Bachelor's nursing degree and attain a state nursing license.
You must attain relevant certifications such as ACLR and BLS/CPR which will come in handy especially when a patient requires critical care because of developing negative symptoms.
Since you are focusing on an advanced nursing path like the Oncology Nurse Practitioner, you might need an MSN.
You will additionally require certification for Advanced Practitioner Nurse and the Advanced Oncology Certified Nurse Practioner(AOCNP).
If you also want to administer chemotherapy to cancer patients, then you will need ONS/ONCC certification to indicate professional qualification.
Here is a more comprehensive requirements list to become a Radiation Oncology Nurse.
ADN and BSN nursing
A valid and active RN state license
A BLS/CPR Certification
ACLS certification
ONS/ONCC Certification
OCN
Key Radiation Oncology Nurse Qualities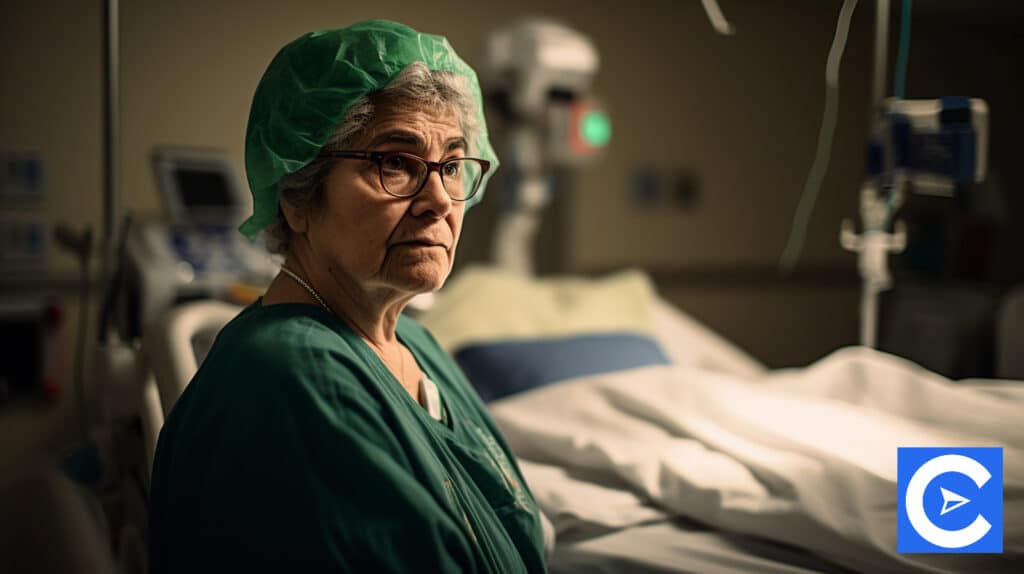 A Radiation Nurse is expected to display the following qualities:
Must be amicable and empathetic to accomplish thriving relationships with the patients
Must be attentive especially to a patient's basic symptoms and advanced symptoms while undergoing radiation therapy
Must have solid patient advocacy, especially when passing information on new treatment options to concerned relatives and the healthcare team
Should have an eye for detail when note-taking and vital signs and deliver an accurate assessment of a patient's health standing to the rest of the team members
Must exhibit patience when talking about care plans with patients and their relatives
Display great emotional intelligence that results in effective patient care which the patients and their loved ones can also understand
Daily Radiation Oncology Nurse Responsibilities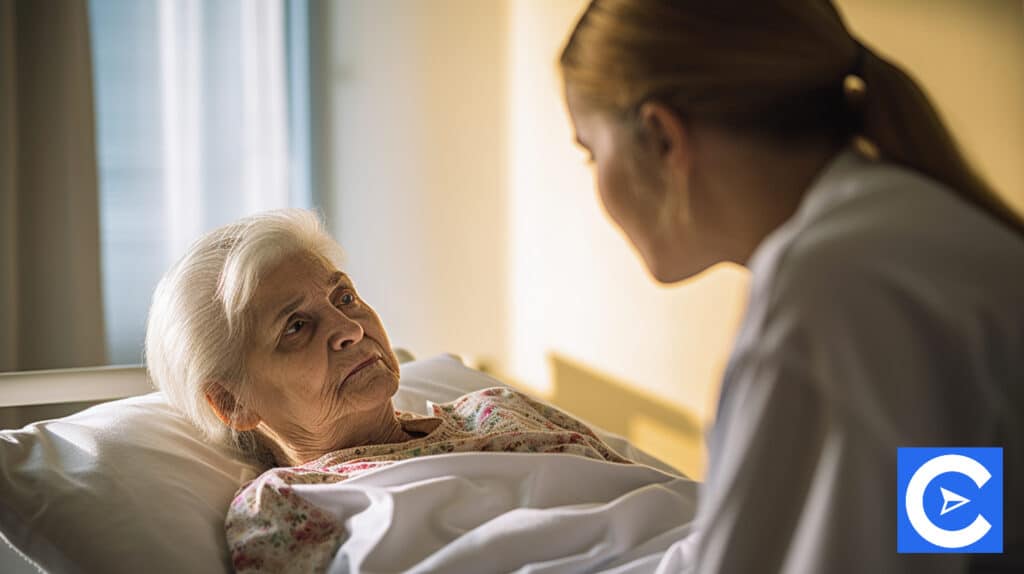 Most Radiation Oncology Nurse jobs come with a clear Radiation Oncology Nurse job description.
The key Radiation Oncology Nurse's responsibilities are as follows:
Administering chemotherapy and monitoring the patient through the treatment process
Prescribing medication after chemotherapy
Managing effects of treatment on patients to improve their health condition
Coming up with a nursing care plan complete with set goals and discussing with the patients and their families
Communicating the medical jargon that surrounds the patient's case, especially ones that involve complex treatment plans or radiation therapy
Making changes to an existing treatment plan when a patient experiences adverse effects that are deteriorating their health
Coordinating and documenting the ideal discharge plans and giving the best recommendations to ensure that the best nursing care continues
Identifying new improvement opportunities by displaying a strong commitment to making use of evidence-based radiation nursing
Radiation Oncology Nurse Career Outlook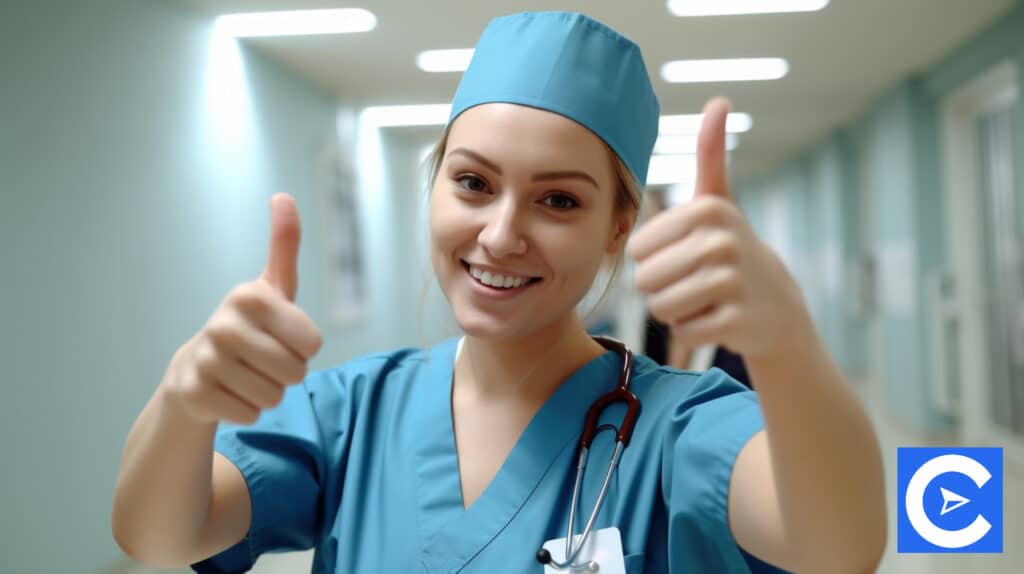 Nursing in general has a positive career outlook.
Just like with other nursing specialties, Radiation Therapy Nurses are in great demand and there are numerous possibilities for career progress in the oncology field.
According to 2021 statistics by the NCI, 66-year-old individuals are the most common cancer-diagnosed people.
The baby boomers make the main group for radiation therapy and this means an increasing patient number that will require more Radiation Oncology Nurses to be on active duty.
This means more job opportunities and professional development for these Nurses.
Conclusion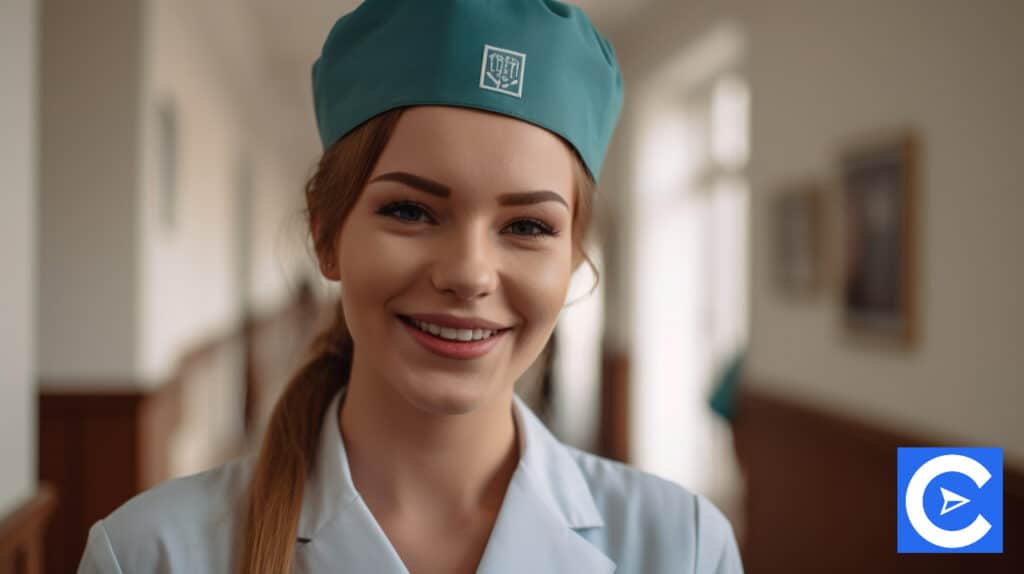 The Oncology Nurse's role is important and Radiation Oncologist Nurses will always be in demand thanks to their life-saving medical interventions in cancer cases.
We have looked at the duties, requirements, and daily responsibilities of a Radiation Oncology Nurse.
It is definitely a career that requires continued learning with numerous research for proper treatment plans.
To join a radiation oncology team in a cancer center, you must have met all the qualifications and we have seen the various certifications that will work in your favor as you go about your daily radiation therapist duties.
It is a career all about promoting patient wellness as the Oncology Nurse's duties clearly state.
Most medical centers offer Radiation Oncology Nurse jobs on a full-time basis.
Cancer patients can be both inpatient and outpatient depending on their current medical state.
In the end, being a Radiation Nurse has its own challenges but it is still a highly satisfying career especially when there are positive patient outcomes thanks to all your patient follow-up, research, and recommendations on the best treatment plans. /
FAQs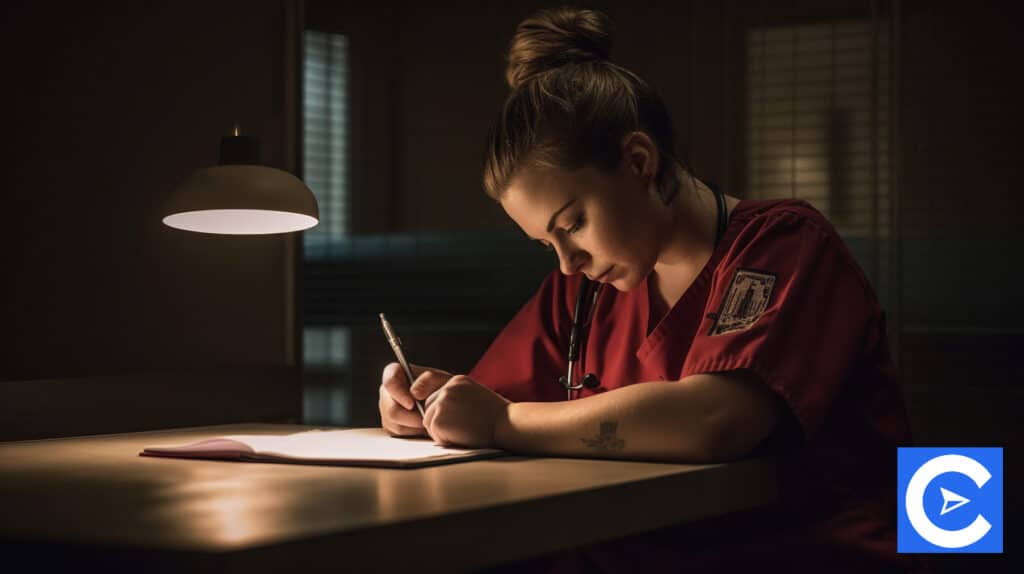 What does a Radiation Oncology Nurse do?
Radiation Oncology Nurses determine the risk of side effects related to treatments for patients using their radiobiology and radiation principles knowledge. They closely work with the Physicians and health care team to come up with the best care plan by offering psychosocial support throughout the treatment process.
Do Oncology Nurses get exposed to radiation?
Oncology Nurses are in close contact with patients compared to other healthcare workers. Oncology Nurses are likely to be exposed because they often work around ionizing radiation which puts them at risk of exposure if they fail to follow the safety precautions they must.
How long does it take to be a Radiation Oncology Nurse?
On top of the 4 years bachelor's degree, and the RN certification, Oncology Nurses will also require an additional certification known as the Oncology Certified Nurse (OCN). The exam for this certification requires 1000 hours of Oncology RN experience and a year as a Registered Nurse plus 10 contact hours.
Is Radiation Oncology a good career?
It is an amazing career that allows you to offer quality patient care and use technology and research to improve it. You can have a positive impact on the lives of cancer patients while indulging in the fascinating and advanced technology that is frequent in the world of cancer treatment.
What is it like to be a Radiation Oncology Nurse?
The radiation oncology nursing career is a multifaceted one that involves a lot of patient care activities. You will be involved in patient assessment, support, counseling, patient education, physical care, continued care, research, administrative, and leadership roles. There are more roles under these tasks making radiation oncology quite involving.
Do Nurses have a higher rate of cancer?
According to a survey, Nurses who have regular night shifts have more than 50% higher risk of contracting breast cancer, a 35% risk of gastrointestinal cancer, and a 28% risk of lung cancer compared to those who don't work the night shift.
How many hours do Radiation Oncology Nurses work?
There are mostly full-time Radiation Oncology Nurses because the field is a demanding one. Full-time Oncology Nurses often work 40 hours weekly and will often be called whenever an emergency situation arises. This means they need to be available for duty 24 hours seven days a week because of emergencies.
References