Hello and welcome to another informational article comparing Trauma and Emergency Room Nurses!
In this article, you will understand the similarities and differences between Trauma and ER Nurses, their job descriptions, salaries, and more.
After reading through this piece, you'll be able to differentiate between the two nursing professions.
This article discusses the following and more:
Trauma Nurse vs ER Nurse – Overview
Scope of Practice
Education, Certification, and Licensing
Workplace Environments
Salary and Job Outlook
Choosing between Trauma and ER Nurse career
So let's begin!
Trauma Nurse vs ER Nurse – Overview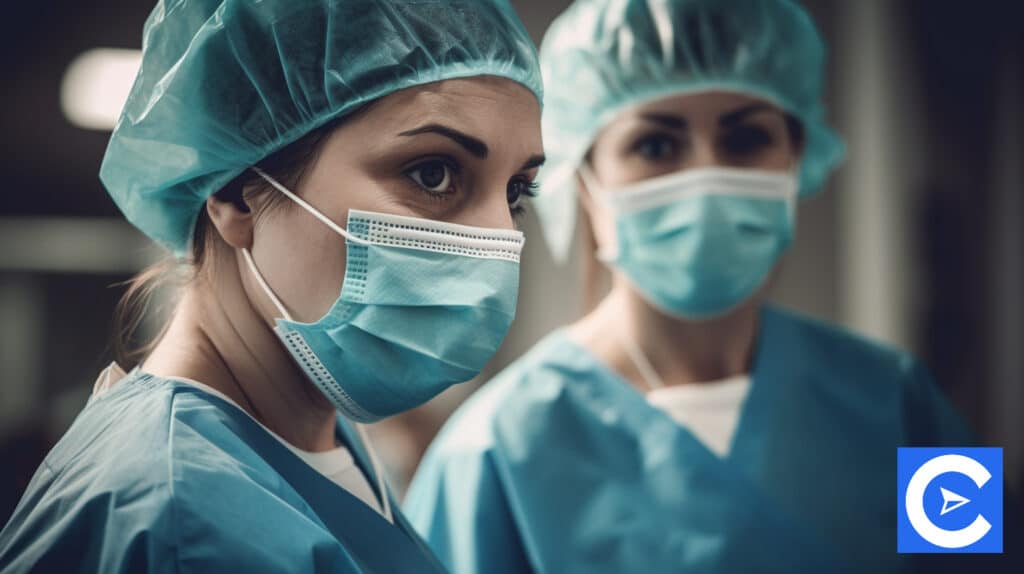 One of the most remarkable contrasts between an ER Nurse and a Trauma Nurse is the patient's condition being treated in the ER setting.
There is a particular area in most hospitals called the Trauma Center, where patients are admitted when they have concluded their medical treatment.
There are various reasons why these people may have been transported to the emergency room, including automobile accidents, stabbings and gunshots, and other major injuries requiring immediate medical attention.
Patients sent to the general emergency unit are usually conscious and lucid.
They are stable and capable of communicating.
The Emergency Room Nurse normally provides care for patients suffering from disease or injury.
Still, the Trauma Nurse will collaborate closely with the trauma center to provide care for patients who have been transported by ambulance and have wounds or significant injuries.
Trauma Nurses are typically assigned to the emergency department's critical care unit, where they are prepared to care for anyone who has arrived via emergency transport service.
They collaborate with emergency services personnel, emergency department physicians, Trauma Surgeons, and various other professionals.
Their mission is to stabilize the patient and assist them in surviving as long as possible with the greatest potential outcome.
Scope of Practice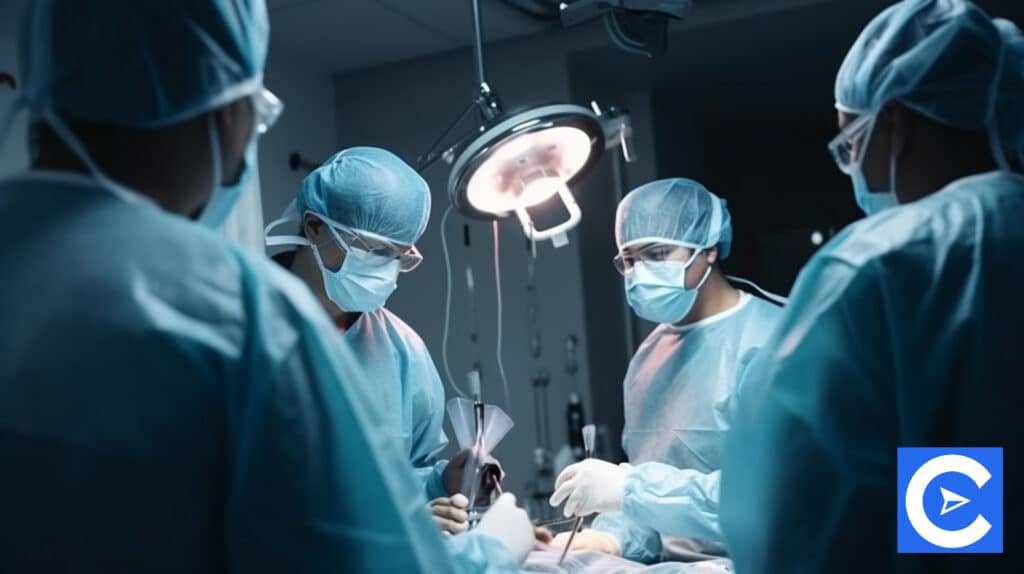 Due to the fickle nature of each department's workload, working at an emergency room or trauma center can be stressful and frantic.
Registered Nurses working in the ER are responsible for prioritizing care based on the severity of the patient's illness and the criticality of the situation.
In addition, you may administer IV therapy, dress for a minor injury, or give injections.
When necessary, you may work with other healthcare team members to ensure the well-being of the patient.
A Trauma Nurse will work closely with Trauma Surgeons on all areas of the patient's care, including the administration of medications.
This type of instrumental treatment is their specialization, and they have received substantial training to become experts in this area of practice.
The work of Trauma Nurses in the critical care unit of an emergency room is routine practice.
In addition, they can assist an ambulance crew when a new patient is transported to the hospital.
A Trauma Nurse, similar to an Emergency Room Nurse, will assess the seriousness of a patient's condition to prioritize care and, if necessary, save lives to save them.
An Emergency Room Trauma Nurse's first and most critical goal is to stabilize a patient while waiting to be evaluated by a doctor or other medical professional.
Once the patient has been stabilized, the Nurse's role is quite similar to an Emergency Room Nurse in terms of responsibility.
Education, Certification, and Licensing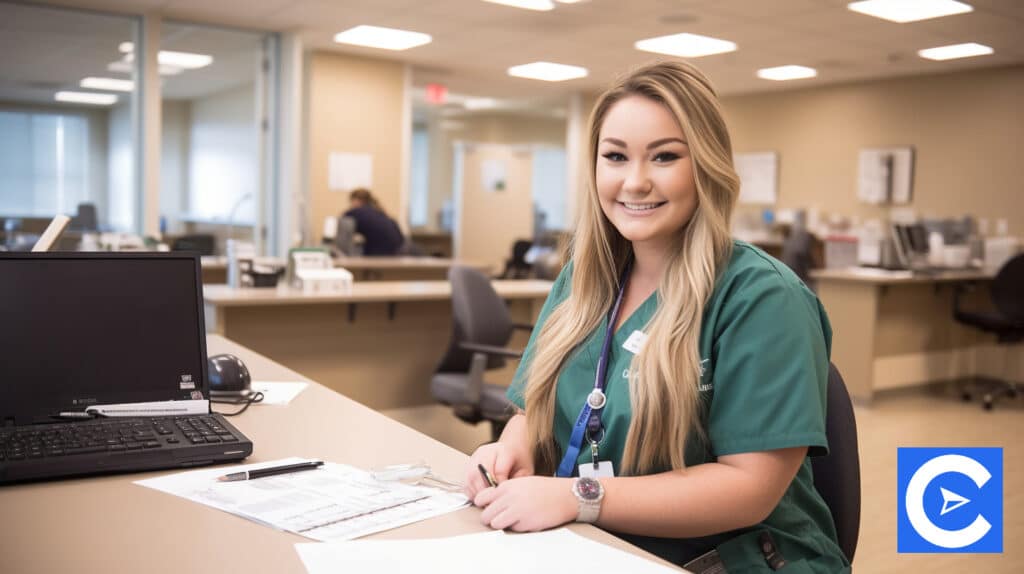 Trauma nursing is among the most demanding and fast-paced careers in the healthcare industry.
These intrepid Nurses provide life-saving care to patients who have suffered life-threatening injuries resulting from workplace accidents, physical violence, burns, and car accidents, to name a few scenarios.
To start working in a trauma center or hospital, you'll need confidence, the ability to maintain your composure under pressure, an entry-level nursing degree, and your nursing license.
To work as a Trauma Nurse, you'll need to graduate from an accredited entry-level nursing program.
A minimum of six years is required to obtain certification as a Trauma Nurse.
First and foremost, earning a BSN and RN requires four years of study.
After that, two years of experience working as a bedside Critical Care or Emergency Room Nurse is required.
Before beginning work as a Trauma Nurse, you must complete the necessary background training.
Depending on which path you choose, it could take two to four years to complete your schooling requirements.
No matter whatever nursing school you choose, you'll learn the fundamentals of the profession through classes like the following:
Anatomy
Biology
Nursing practice
Nursing theory
Psychology
Microbiology
The fundamental education requirements for becoming an Emergency Room Nurse are the same as those for other nursing specializations.
If you are new from nursing school and have no prior experience, it is possible to become an ER Nurse; however, some emergency rooms would demand two to three years of prior bedside nursing experience.
You may get this experience in a medical-surgical unit or an intensive care unit.
Advanced certification is optional, although it is strongly recommended.
Nurses who meet the requirements can earn the designation of Certified Emergency Nurse (CEN) from the Board of Certification for Emergency Nursing.
Even though it is not mandatory, most Nurses use this certification to advance their careers.
With your Registered Nurse (RN) credentials, you can begin applying for Trauma nursing jobs.
It may be beneficial to get certification as a Trauma Certified Registered Nurse (TCRN) if you decide to devote your professional life to this subject and want to grow in your position.
It may be important for you to obtain additional certification, depending on your place of employment.
Suppose you work in a Trauma unit that handles children.
To do your job, you might require an Emergency Nursing Pediatric Course (ENPC), more specifically, the Trauma Nursing Core Course (TNCC).
Workplace Environments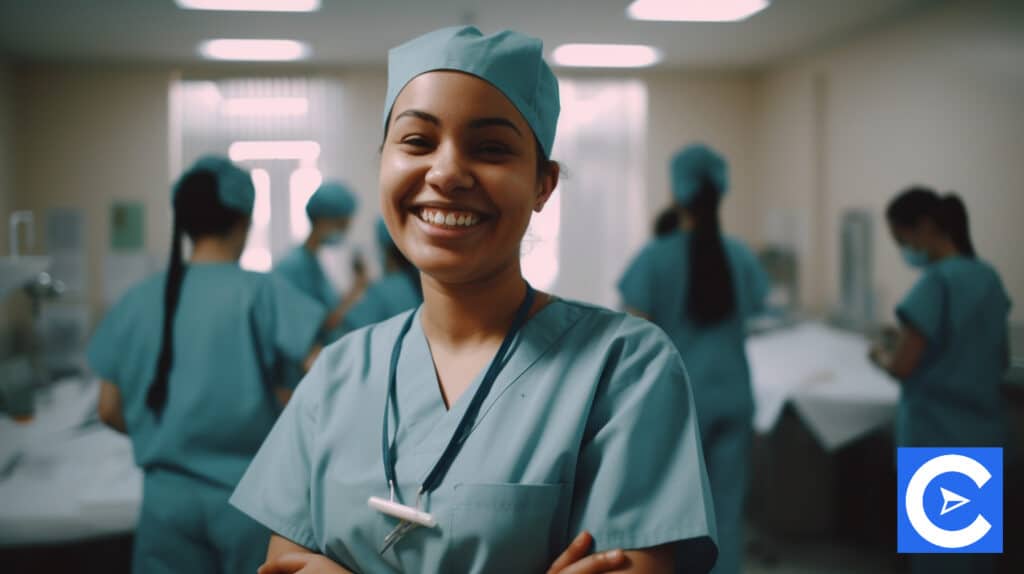 Trauma Nurses operate in various settings, including trauma centers, emergency rooms, and the United States Air Force.
The emergency department or emergency room (ER), critical care unit or trauma unit inside a hospital is where most Trauma Nurses work.
They may also work as a Paramedic or as a member of an emergency response team, including air and surface transportation.
When patients arrive in emergency rooms with catastrophic injuries or illnesses, Trauma Nurses act as part of a team of first responders to stabilize them.
They aid with assessment and treatment, including CPR and basic life support, and communicate with patients and their families.
They also assist Physicians and Surgeons with their patients' care.
They also triage persons to prioritize care when many patients come at the same time.
Trauma Nurses in the United States Air Force are responsible for the care of critically injured patients in active military environments.
In addition to providing treatment to save limbs, stabilizing and resuscitating patients, and making medical decisions that allow patients to return home after a catastrophic injury or sickness, they may also consult with family members and friends.
Unlike emergency rooms, which are equipped to address cardiac and respiratory emergencies, trauma units are exclusively for treating catastrophic injuries.
In hospitals and medical clinics, Emergency Nurses work primarily in the emergency rooms of those facilities.
For example, an Emergency Department Nurse may work in the Pediatric ER, the Adult ER, or as a team responsible for patients in the cardiovascular unit.
Salary and Job Outlook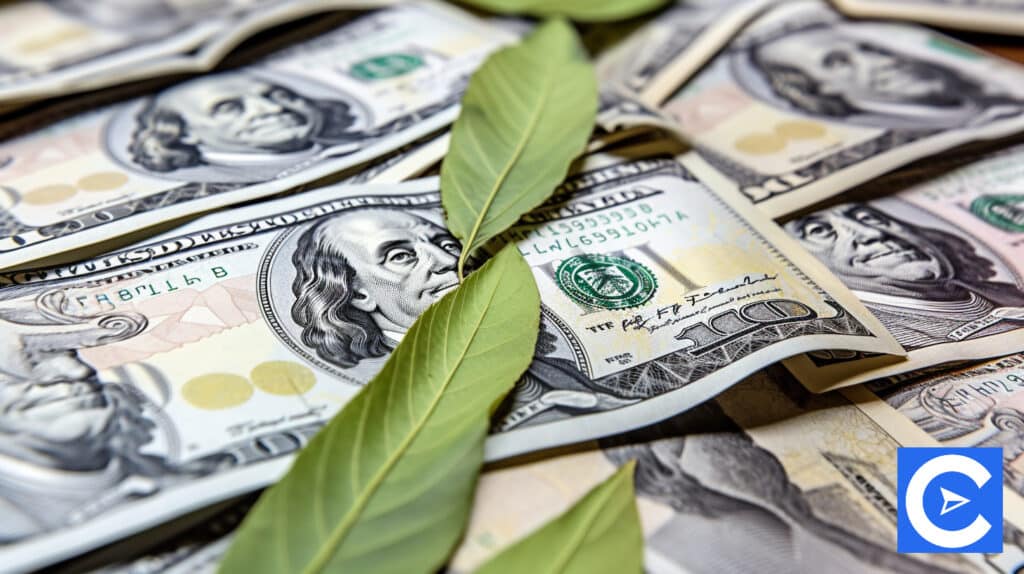 Trauma Nurses are among the highest-paid members of the nursing profession.
These Nurses are paid in a range that is quite close to that of Emergency Department Nurses.
They often make an annual income ranging from $85,100 to $107,000, based on the number of hours performed.
The average wage for Trauma Nurses varies depending on the state in which they live and work, the nature of the job, and whether or not they have completed any further education courses.
When determining where a Nurse should be paid on the pay scale, the amount of experience and years in the role are essential.
For nursing positions, overtime is frequently accessible for Practitioners who wish to boost their salaries.
The BLS projects an increase in all types of nursing occupations over the next ten years.
Nurses will be required to concentrate on preventative care and assist with injuries and illnesses such as diabetes and cardiac disease, among other things.
There is a great demand for Emergency Room Nurses.
From 2019 to 2029, the BLS predicts a 7 percent increase in the number of RNs employed, making emergency room nursing a desirable career choice.
ER Nurse salaries are significantly higher than the national median pay of $51,920 and the national average salary of $34,250, both far lower.
Nurse Practitioners with experience in the emergency room earn an average of $100,721 a year.
For Emergency Room Nurses who want to earn more money, have more responsibility, and have more autonomy, further education and certification are a wise investment.
Choosing between Trauma and ER Nurse career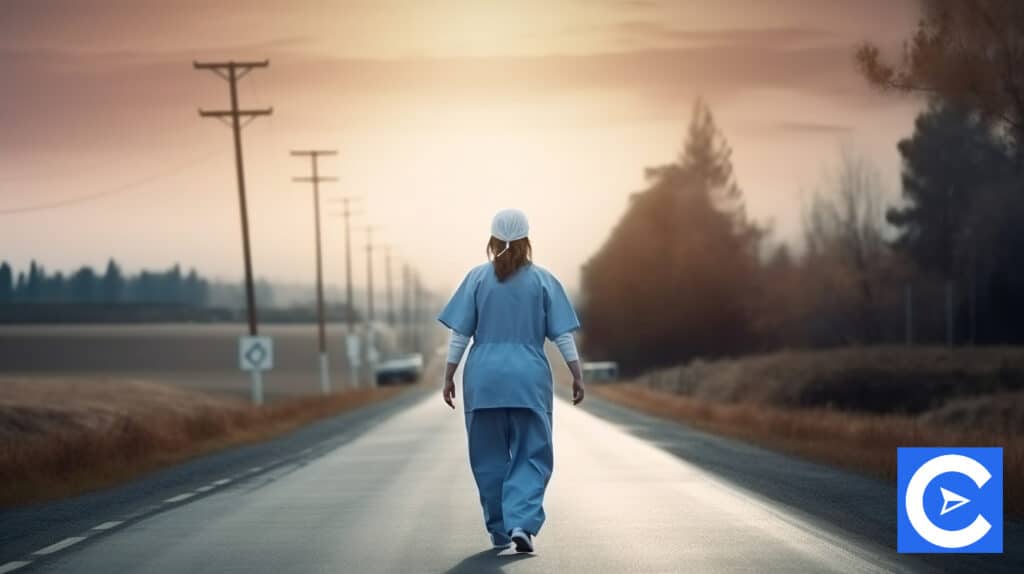 If you put forth your utmost effort when faced with adversity.
Despite the pressure, you maintain your composure and are ready to get to work at any given moment.
You are calm, quick to think, and meticulous in your attention to detail.
Precise task management and exceptional communication skills are your allies in this endeavor.
You also do not want to work in an environment where no two days are the same.
If this is the case, Trauma nursing may be an excellent choice.
While there are many flashing lights and a great deal of bustle in the medical field, there are genuine moments of brilliance and connection with your patients that you will not find anywhere else in the industry.
Are you comfortable with emergencies and positively impacting the lives of your patients and the community?
A career as an ER nurse may be a good fit for your personality.
Conclusion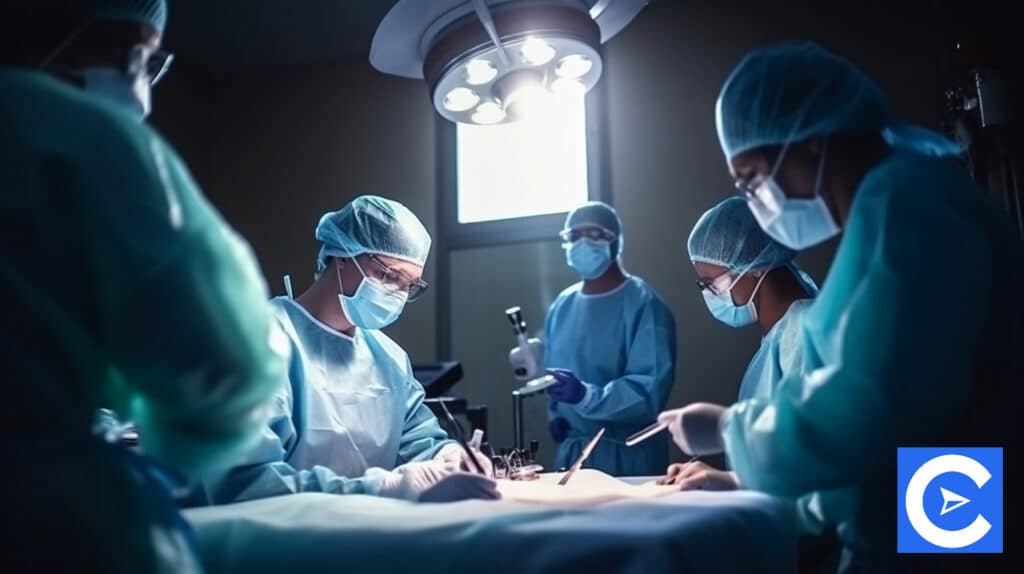 If you select either profession, you must be able to maintain your composure under extreme pressure.
You will need to be equipped to handle a busy schedule and remain alert at all times to succeed.
According to the Emergency Nurses Association, if you are interested in working in either department, it would be okay to find a mentorship program with a hospital so that you may gain experience in the atmosphere.
When you complete a mentorship program, you will have a better understanding of the profession and will be able to pursue it.
FAQs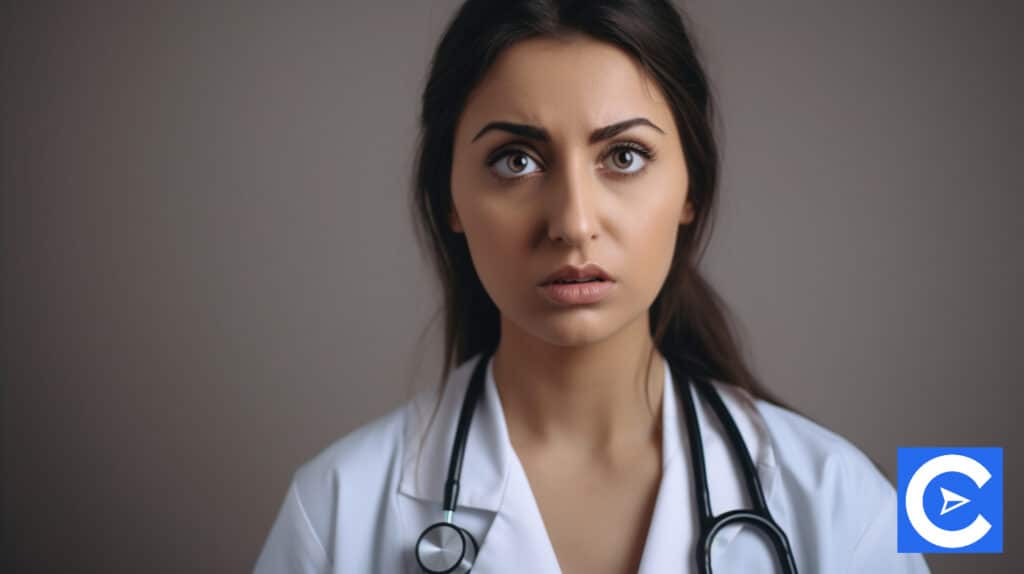 Are Trauma Nurses and ER Nurses the same?
When treating trauma patients in small and mid-sized hospitals, an Emergency Room Nurse is a generalist. On the other hand, a Trauma Nurse is considered a specialist who will rotate through trauma rooms and work alongside the trauma team of doctors and lab experts in a hospital or other facility.
What is a Trauma ICU?
An ICU for trauma patients is a location that many families hope they will never have to visit but are thankful to have access to. Intensive care units are specially equipped units that provide highly specialized treatment to patients who have suffered life-threatening accidents or diseases.
On the job as a Trauma Nurse, how does it feel to be on call?
Trauma nursing is one of the most difficult nursing specialties since it is fast-paced and involves dealing with life-or-death situations. Trauma Nurses are in charge of offering life-saving nursing care, carrying out physician orders, aiding the medical team during treatment, and keeping the family informed.
For the position of Trauma Nurse, what qualifications are required of the candidate?
Emergency Room Trauma Nurses must perform advanced assessment skills such as monitoring heart rhythms, initiating IVs, recognizing changes in patient acuity, and assisting surgeons during bedside procedures. In addition, they can triage patients independently while also educating patients and their families during a medical emergency.
For the position of an ER Nurse, what qualifications are required of the candidate?
Nurses working in emergencies must have a wide range of skills, knowledge, abilities, attitudes, behaviors, and experience to respond appropriately to a real or perceived threat. The Emergency Room Nurse must have a positive attitude and be active in this profession to apply all of the nursing principles to patients.
References
Scope of Practice of ER and Trauma Nurses