Welcome to another exciting article comparing Intensive Care Unit Nurses to Cardiac Care Unit Nurse Practitioners!
In this article, you will learn the similarities and differences between ICU and CCU, their scopes of practice, the salary differences, how to choose between the two careers, and lots more.
At the end of this article, you would have fully understood what makes them different from each other.
This article on ICU vs CCU discusses the following and more:
ICU vs CCU – Overview
Roles and Responsibilities
Training and Education Requirements
Licensure and Certification
Salary and Job Outlook
Let's dig in!
ICU vs CCU Overview
In general, there are three sorts of hospitals: tertiary, secondary, and primary.
Each of these categories has a number of different departments or units, each with its own purpose.
All departments may be located together in primary hospitals, but in tertiary care institutions, they are usually segregated by the sort of care that the patient requires.
Patients with critical health issues are sent to CCU or ICU, in addition to ordinary wards and private rooms.
The fundamental distinction between CCU and ICU is the patient's current illness.
Intensive Care Unit Nurses are responsible for providing special care and support to patients who are admitted to a hospital's ICU or emergency department and require a higher level of care than the general population.
They are responsible for administering emergency care, monitoring vital signs, and maintaining a patient's life support system.
CCU stands for Cardiac Care Unit.
These Nurses treat and diagnose patients who are suffering from a variety of heart or cardiac conditions or disorders.
This includes patients with congestive heart failure or coronary artery disease, as well as those who have just undergone bypass or angioplasty surgery.
Cardiac Care Nurses monitor the hearts of patients of all ages and may aid with the stress-test evaluations on a routine basis, administration of heart medications, or may assist with more urgent heart difficulties, such as defibrillation.
This Nurse collaborates closely with a Cardiologist to speed the delivery of high-quality treatment to heart patients.
Roles and Responsibilities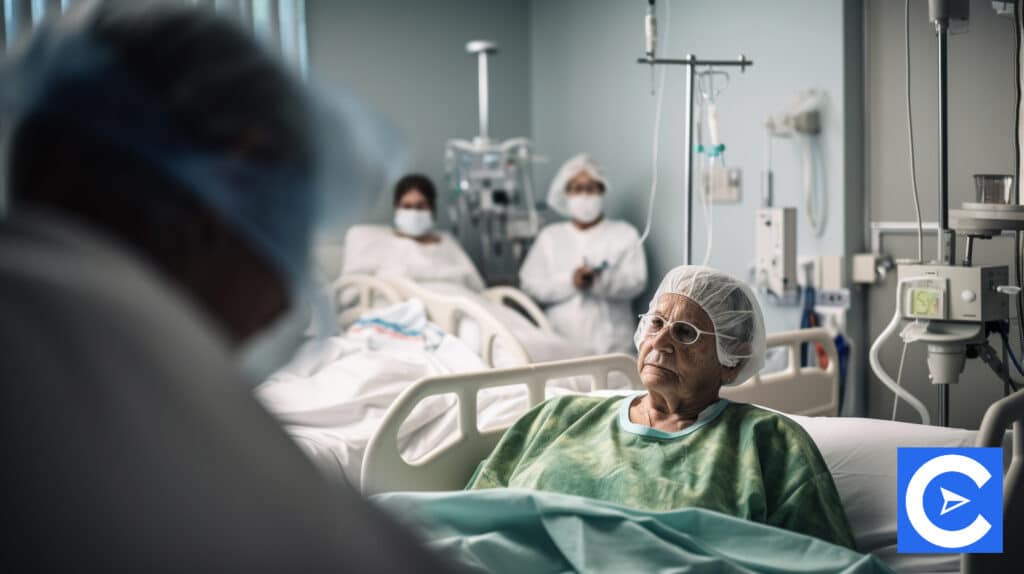 The tasks of an Intensive Care Unit Nurse are different than those of a Registered Nurse since they are performed in an environment where a patient's condition might rapidly change.
Along with delivering regular updates to Physicians and performing diagnostic tests, Intensive Care Unit Nurses should be ready to respond swiftly to medical emergencies that their critically sick patients may encounter.
Among the responsibilities are the following:
Assess the progress of the patient
Recognize changes in a patient's medical condition that are either abrupt or subtle
Maintain regular contact with Physicians, patients, and their family members
Begin treatment and keep a close eye on the doses
Respond to a medical emergency, if necessary, and notify the proper doctors
Attend to the patient's needs during their stay in the intensive care unit
Before transferring a patient, complete all appropriate papers
Keep track of patient records
Develop and carry out effective care strategies
Cardiac Care Nurses provide continuing or constant care to assist patients with cardiac diseases, including health evaluations and medication administration, as well as post-operative care for patients recovering from heart surgery.
They monitor cardiac activity and electrocardiograms, conduct stress tests, and place intravenous drips.
Pain treatment following surgery is also a significant component of their profession, as is assisting patients with discomfort caused by cardiac problems.
Among the responsibilities are the following:
Conduct health examinations on cardiac patients
Monitoring of the heart and blood pressure
Treating persistent health problems
Monitoring the defibrillator's use
Assisting surgeons and cardiologists in the provision of cardiac care
Training and Education Requirements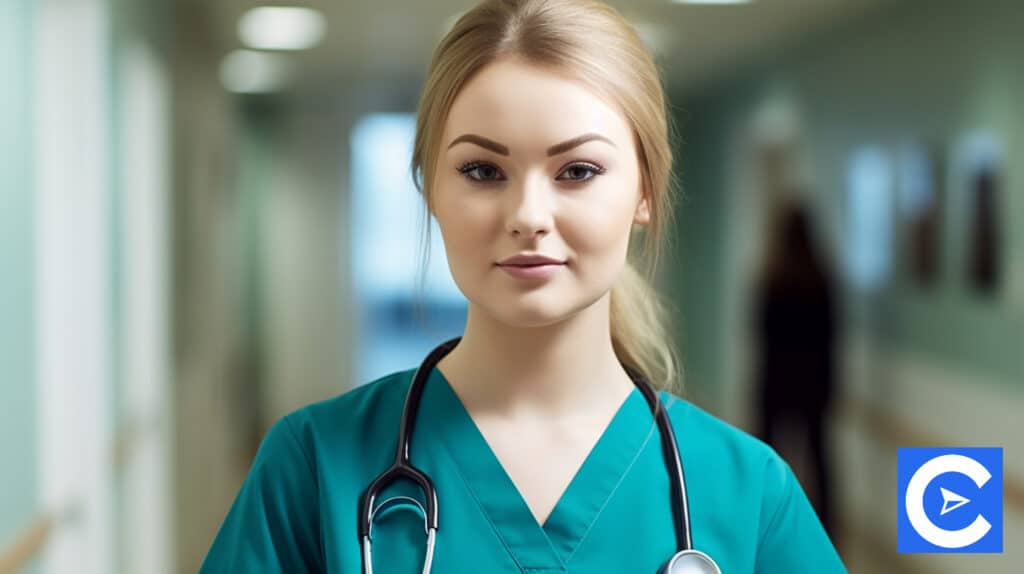 CCU and ICU both require almost the same level of education and training.
To become an ICU Nurse:
A bachelor's degree in nursing or a related profession is required
At least five years or sixty months of experience as a Nurse in a critical care unit or intensive care unit
A thorough understanding of the technologies and structures behind health information
Available to perform 10-14-hour shifts during the day and at night
Demonstrate exceptional communication and empathetic abilities
Capacity to work in a high-stress emotionally charged setting
Whereas to become a Cardiac Care Nurse, ADN is the minimum education required.
However many hospitals prefer at least a BSN.
Additionally, Nurses must take and pass the NCLEX-RN and maintain an active license.
An MSN is recommended for advancement as a Cardiac Care Nurse.
RNs interested in a career in long-term cardiac care should also gather experience before pursuing certification.
Licensure and Certification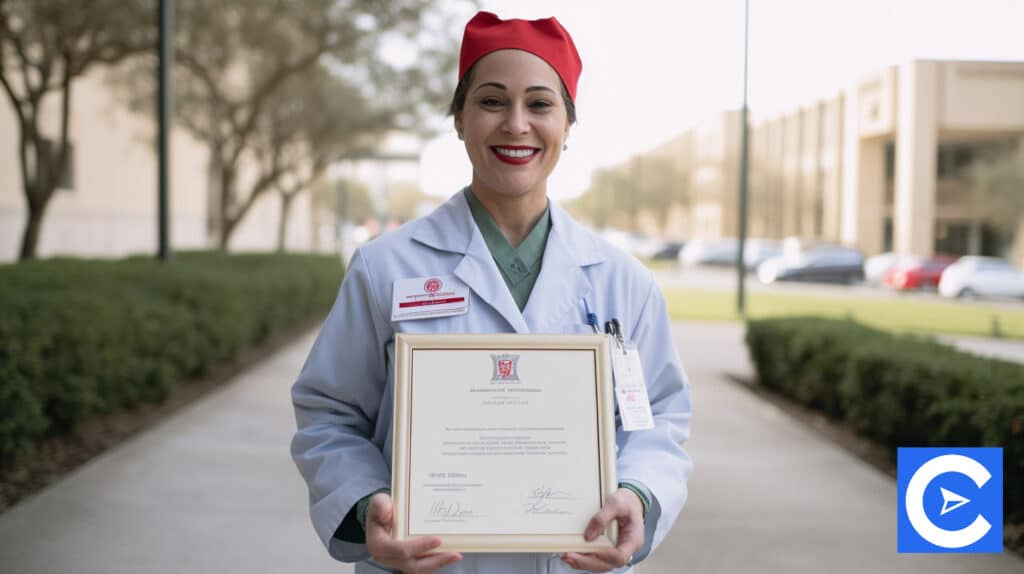 ICU
Common ICU Nurse certifications:
Adult CCRN: This is a traditional Registered Nurse specializing in critical care
This type of Nurse can work anywhere within the emergency department.
They can work In cardiac care units, ICUs, surgical ICUs, and other trauma units.
Pediatric CCRN – A Pediatric CCRN specializes in critical care for children
The American Academy of Pediatrics defines pediatrics as 11-21 years old, divided into three age categories.
ICU Nurses can work in transport and flight operations, ICUs, and other trauma units.
Neonatal CCRN: For neonatal critical care nursing
The "neonatal" period is the first month of life, however, disorders can continue longer.
Adult CMC: Adult CMC units are designed for cardiac treatment
These Nurses can work in ICUs, electrophysiology units, heart failure clinics, and more.
CCU
Typical professional credentials for Cardiac Nurses include the following:
The American Association of Critical-Care Nurses (AACN) offers two levels of certification: Adult Cardiac Surgery (ACS) and Adult Cardiac Medicine (AMC)
The American Board of Cardiovascular Medicine (ABCM) certifies Nurses in three areas: non-acute cardiovascular care, catheterization laboratory nursing, and acute cardiovascular care
The American Nurses Credentialing Center (ANCC) offers two certifications in cardiovascular nursing: cardiac vascular nursing and cardiac rehabilitation nursing
ICU vs CCU Salary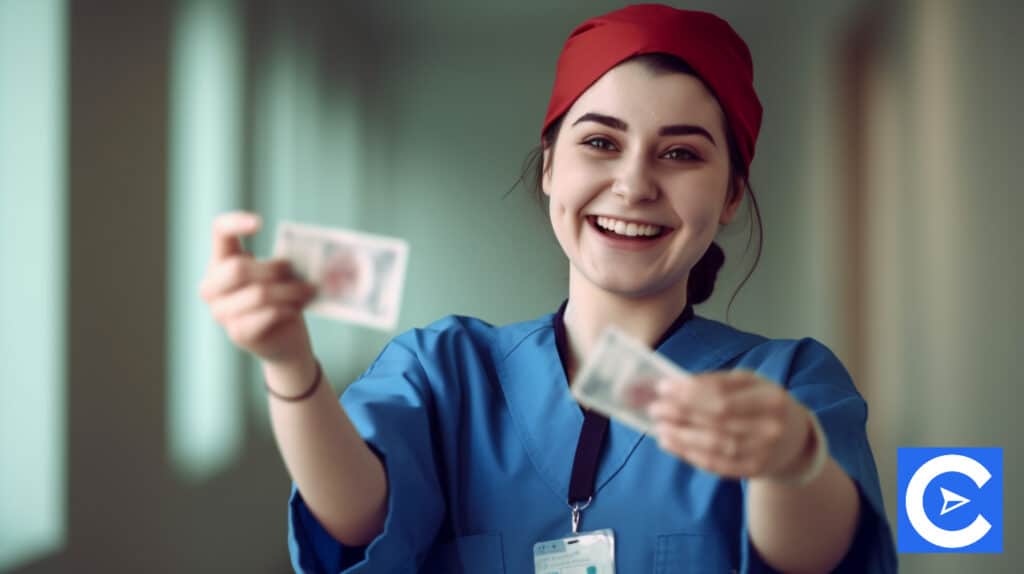 An Intensive Care Unit Nurse earns an average of $1,550 per week or $78,600 per year.
This estimate is based on 54,445 anonymous salary submissions.
While the BLS (Bureau of Labor Statistics) can not provide wage data for CCU nursing specialty, it can provide a general overview of registered nursing salaries.
According to the Bureau of Labor Statistics, the median annual wage for Registered Nurses is $80,100.
As a general rule, the remuneration of a Cardiac Nurse should be comparable to that of other registered nursing positions.
Major Differences Between CCU and ICU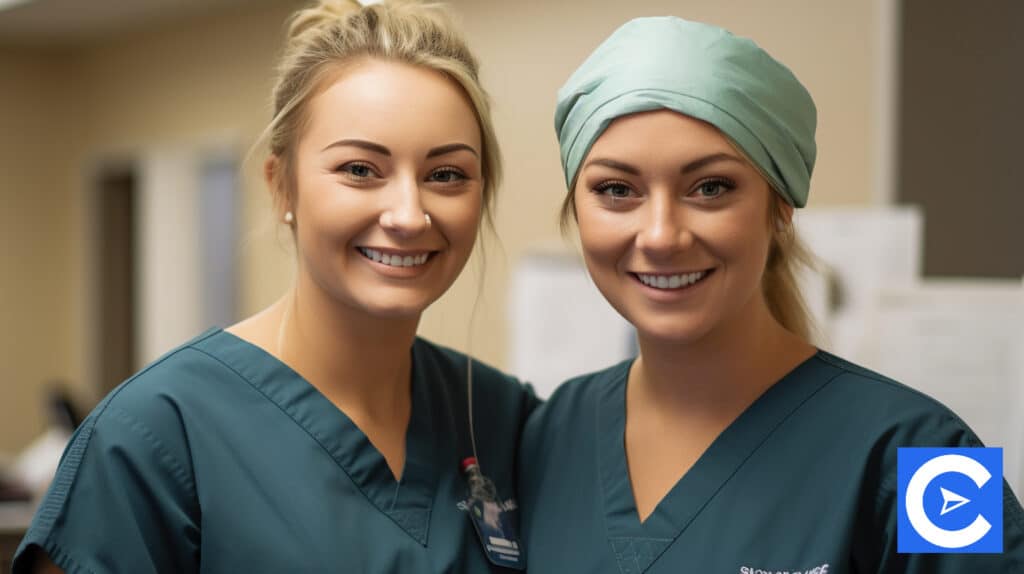 CCU is a cardiac care unit for non-surgical and specifically only patients with heart problems, whereas ICU is a critical care unit for surgical and general critically ill patients
ICU specializes in delivering intensive treatment for patients suffering from life-threatening diseases such as sepsis, severe trauma, severe burns, numerous organ failure, and ARDS (adult respiratory distress syndrome)
Whereas CCU is specially designed to closely monitor patients suffering from cardiac conditions such as cardiac dysrhythmia, unstable angina, and cardiac arrest.
Cardiac care unit (CCU), Pediatric intensive care unit (PICU), Neonatal care unit (NICU), Post-anesthesia care unit (PACU), and Neurological intensive care unit (Neuro-ICU) are the several types of ICU. CCU, on the other hand, is a department under ICU
Patients admitted to the ICU include those undergoing various operations and surgeries, those who have been in an accident, and those who have experienced a critical and rapid health decline
Patients with cardiac disorders such as heart failure, heart attack, heart disease, unstable angina, cardiac dysrhythmia, cardiac arrhythmia, open-heart surgery, stroke, and other heart conditions are admitted to and treated in the cardiac care unit.
Heart monitors, ventilators, defibrillators, laryngoscopes, pulse oximeters, syringe pumps, infusion pumps, nebulizers, DVT pumps, suction machines, pacemakers, dialysis machines, ophthalmoscopes, air beds, intravenous lines, catheters, and other fluid monitoring equipment are all used in the intensive care unit
The CCU has the same equipment as the ICU, but it also has extra equipment for monitoring cardiac health, such as x-ray machines, electrocardiograms, cardiac monitors, pulse monitors, EKGs, respirators, mechanical ventilators, stomach tubes, chest tubes, PICC/CVP lines, and endotracheal tubes.
Intensivists, Physiotherapists, Nurses, Speech therapists, Dieticians, Occupational Therapists, Pharmacists, and Social Workers make up the ICU Crew.
In the CCU, a team of Physicians and Heart Surgeons, as well as Specialized Nurses and other Hospital Personnel, work to care for the patient.
Conclusion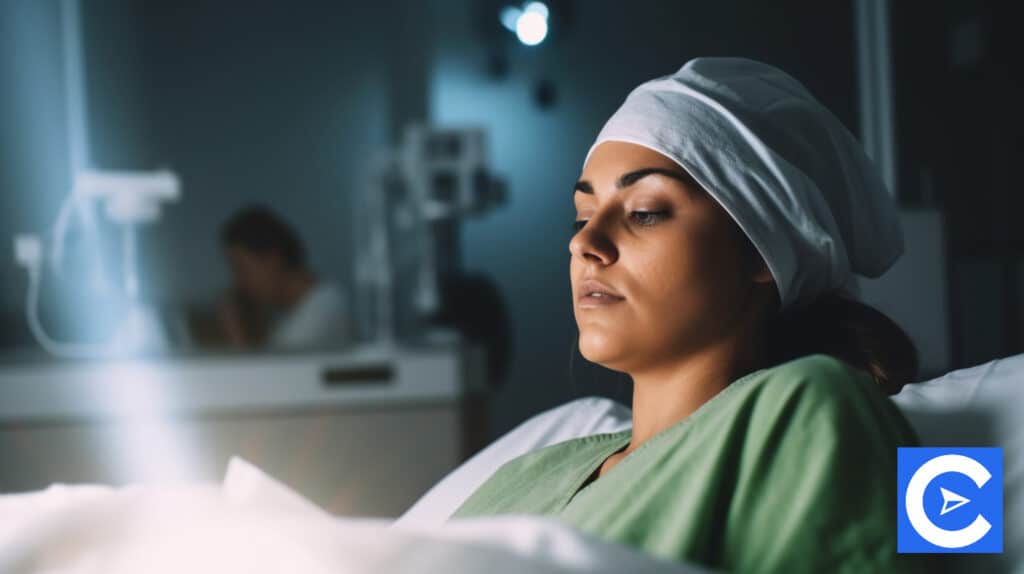 Both ICU and CCU are critical care units, although they approach patient care differently.
While the ICU is primarily concerned with patients who have failed major systems in the body, the CCU is only for heart patients.
FAQs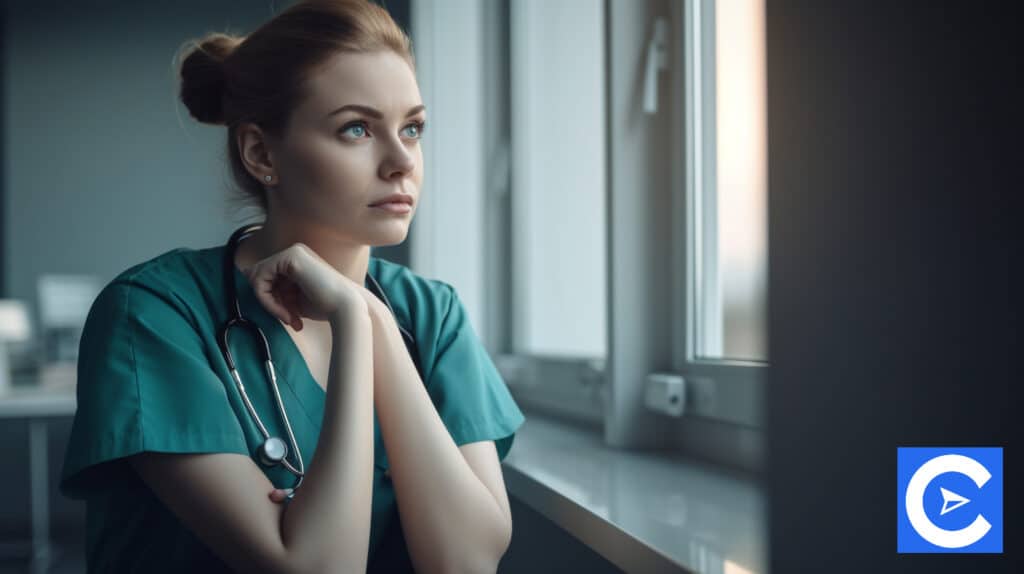 What is a Cardiac Intermediate Care Unit?
The Cardiac Intermediate Care Unit (CICU) is a specialized unit that cares for inpatients who require continuous cardiac telemetry monitoring.
What is CVICU Meaning?
CVICU stands for Cardiovascular Intensive Care Unit. The CVICU cares for critically sick patients who have undergone cardiac, thoracic, or vascular surgery.
What is CICU Medical Abbreviation?
CICU Medical Abbreviation for Cardiac Intensive Care Unit.
What is Coronary Care Unit?
A coronary care unit, also known as a cardiac intensive care unit, is a hospital ward dedicated to the care of patients suffering from unstable angina, heart attacks, cardiac dysrhythmia, and a variety of other cardiac disorders requiring continuous monitoring and treatment.
Is CCU Serious?
While the CCU is for patients who require constant and intensive care, it is not always as serious as it appears. Many patients are admitted to the CCU after undergoing a major surgical procedure so that their vital signs can be constantly monitored in case there are any issues.
Is Ventilator Same as CCU?
A ventilator is a machine that aids or replaces breathing by pushing air into the lungs. Intensive care unit (ICU) patients may require the assistance of a ventilator. The CCU, on the other hand, provides intense care to patients who have been admitted to the hospital due to a heart attack, heart problems, or cardiac surgery.
What is MICU Medical Abbreviation?
The Medical Intensive Care Unit is abbreviated as MICU. A Medical Intensive Care Unit (MICU) is a hospital unit that provides care to severely ill patients.
What Do CCU Nurses Do?
Cardiac Care Unit (CCU) Nurses operate in the medical profession, assisting patients who are suffering from heart problems. These Nurses employ cutting-edge technology to care for patients undergoing therapy for a variety of heart problems, as well as surgery that requires close monitoring both during and after the procedure.
What is the Difference Between the CCU and ICU?
A cardiac care unit is dedicated to the care of patients who have heart disorders, whereas an intensive care unit (ICU) is dedicated to the care of patients who are suffering from a variety of life-threatening diseases.
What is ICU?
An Intensive Care Unit, alternatively referred to as an intense therapy unit, critical care unit, or intensive treatment unit is a specialized department inside a hospital or health care facility dedicated to providing intensive care medicine.
What is the Medical Meaning of CCU?
A Cardiac Care Unit (CCU) is a type of hospital ward that is dedicated to the treatment of patients who have serious or acute heart issues. Individuals undergoing cardiac surgery are also admitted to the CCU for recovery.
Which is Worse CCU or ICU?
Intensive care and critical care units are synonymous. Both facilities are dedicated to monitoring and treating patients who require 24-hour care. In general, the ICU is broader in scope and treats a range of ailments, whereas the CCU focuses exclusively on cardiac (heart) disorders.
References