Hi guys!
Welcome to today's exciting and fun read on the NCLEX RN exam.
We guarantee that by the end of this easy-to-read but detailed guide, you'll know what NCLEX is, the exam structure and format, and the scope of questions.
In particular, we will delve deep into the following essential topics:
NCLEX RN exam structure and format
The NCLEX RN exam number of questions, types of questions, and scope of questions
NCLEX RN frequently asked questions
If you're planning to work as a registered nurse (RN), passing the NCLEX RN certification exam should be your priority.
Let's get into it!
Other free NCLEX RN study materials:
Introduction
After completing nursing school, the next crucial step in your professional registered nursing career is passing the NCLEX RN National Council Licensure Examination.
Passing the NCLEX RN exam opens the door to a fun and exciting nursing career.
According to the National Council of State Boards of Nursing (NCSBN), which develops the NCLEX RN exam, over 13% of first-time NCLEX RN candidates fail to meet the exam pass rate.
So, what's the trick behind the exam?
Let's start with the basics.
What is on the NCLEX RN exam?
NCLEX RN Exam Structure and Format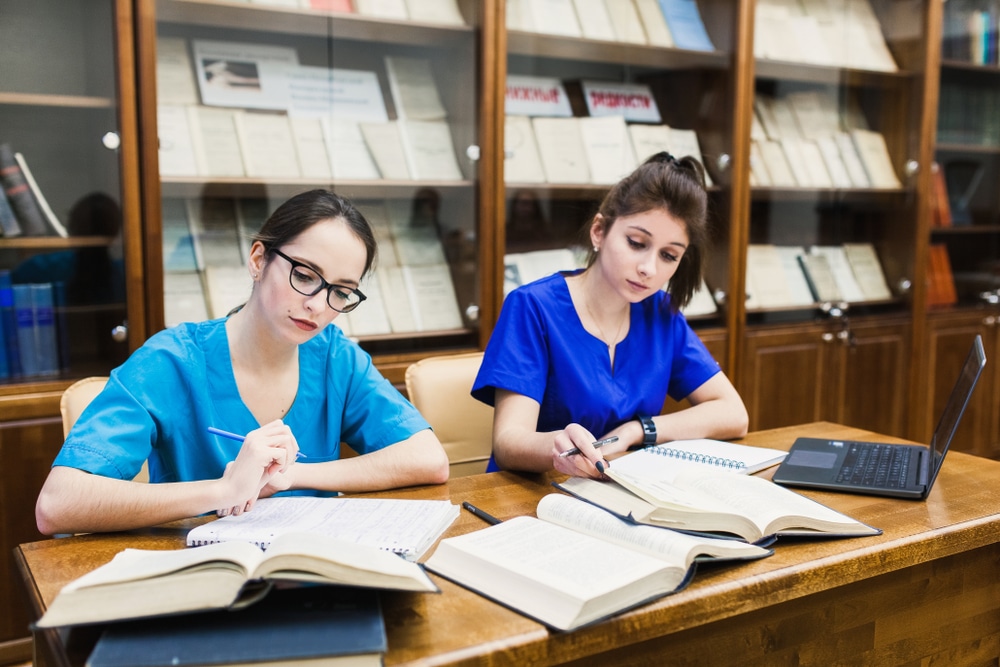 Understanding the number, type, and scope of NCLEX RN exam questions allows test takers to better prepare for this crucial certification exam.
NCLEX, meaning the National Council Licensure Exam, is an entry-level nursing licensure exam that uses Computer Adaptive Testing (CAT) to grade test-takers.
The adaptive test technology uses a candidate's answer to determine the next question's difficulty level.
If a candidate gets an answer correctly, the next question will be slightly harder, and vice versa.
Let's examine the NCLEX RN nursing exam question types, number of questions, and scope of test questions.
Number of Questions
The NCLEX RN comprises between 75 and 145 questions, with 15 experimental questions that aren't graded.
The experimental questions are used to collect candidate feedback for the development of future exam questions.
Type of questions
This RN exam offers the following types of questions.
Multiple-choice questions
These types of questions have four possible answers, and the candidates must choose the correct one.
Fill in the blanks questions.
Fill-in-the-blank questions require candidates to input correct answers into the blanks provided in the question.
Multiple response questions
Multiple response questions require you to select all that apply out of four to six possible answers.
Hot spot questions
Hot spot questions require candidates to identify specific areas/hot spots on a map, chart, or graph by clicking with a mouse.
Drag and drop questions
Just like the name, drag-and-drop questions require candidates to rearrange or reorder a list of items to form a logical flow.
Audio item questions
For audio questions, candidates need to listen to questions through earphones and then provide appropriate responses.
Graphic questions
With graphic questions, candidates get four graphical options as answers to questions instead of written material.
Chart/exhibit questions
Chart questions provide candidates with charts that provide relevant information leading to the answer.
Scope of Questions
The NCLEX registered nurses exam tests candidates' nursing education around four major client needs areas.
By focusing on these four content areas, the NCLEX ensures that test-takers grasp the core principles of nursing.
Unlike nursing school training that focuses on individual nursing principles like pediatrics, mental health, medication administration, pathophysiology, and blood products technology, the NCLEX RN test questions combine the different nursing principles.
Here are the main areas that the NCLEX test covers:
Safe and Effective Care Environment
This module is divided into two subcategories:
Management of care (17–23%)
Management of care covers topics that teach nurses how to direct nursing care that enhances the care delivery setting to protect other healthcare professionals and clients' significant others.
The topics you'll find here include Concepts of Management, Legal Responsibilities, Advanced Directives, Client Rights, Case Management, Advocacy, Continuity of Care, Delegation, Confidentiality, Quality Improvement, Referrals, Informed Consent, Supervision, and Ethical Practice.
Safety and infection control (9-15%)
Here you'll learn how to protect patients, patients' families, and healthcare professionals from health and environmental hazards.
The subcategories in this module are Use of Restraints, Hazardous Materials, Accident Prevention, Standard Precautions, Errors Prevention, Health and Environmental Hazards, and Surgical Asepsis.
Health promotion and maintenance (6 -12%)
Nursing students learn about the early detection of health problems and strategies to achieve optimal health, expected growth, and development.
The topics covered here that are tested in the exam include Lifestyle Choices, Health Screening, Physical Assessment Techniques, High-Risk Behaviour, Ante/Intra/Postpartum and New Born Care, Disease Prevention, Developmental Stages and Transition, Health Promotion Programs, and Self Care.
Psychosocial integrity (6 -12%)
The focus here is on clients experiencing stressful events and those with mental illness.
The content covers support and promotion for the mental, emotional, and social well-being of the group mentioned above.
Key areas tested in the exam in this category are Stress Management, Grief and Loss, Chemical Dependency, Support Systems, Coping Mechanisms, Mental Health Concepts, Therapeutic Communication, Family Dynamics, Behavioral Interventions, End-of-Life Care, Spiritual Influence on Health, and Crisis Intervention.
Physiological integrity
Physiological integrity covers four concepts.
Basic care and comfort (6-12%)
The focus is on the nurses' ability to provide assistance and comfort to clients in their performance of activities of daily living.
The topics here include Assistive Devices, Mobility, Elimination, Nutrition and Oral Hydration, Rest and Sleep, Nonpharmacological Comfort Intervention, and Personal Hygiene.
Pharmacological and parenteral therapies (12-18%)
This topic tests test-takers ability to administer medications and parenteral therapies, i.e., blood administration, IV therapy, and blood products.
The content covered includes Blood and Blood Products, Chemotherapy, Pharmacological Pain Management, Expected Effects, Dosage Calculations, Central Venous Access Devices, Medication Administration, Total Parenteral Nutrition, and Intravenous Therapy.
Reduction of risk potential (9 -15%)
Reduction of risk covers how nurses can prevent health problems related to prescribed treatments or procedures or other complications.
The topics include the Potential for Complications from Surgical Procedures and Health Alterations, Diagnostic Tests, Therapeutic Procedures, and Laboratory Values.
Physiological adaptations (11-17%)
This category covers content that teaches nursing students to care for patients with chronic, acute, or life-threatening conditions.
Some of the topics in this category include Pathophysiology, Fluid and Electrolyte imbalance, Medical Emergencies, Unexpected Response and Therapy, and Hemodynamics.
Conclusion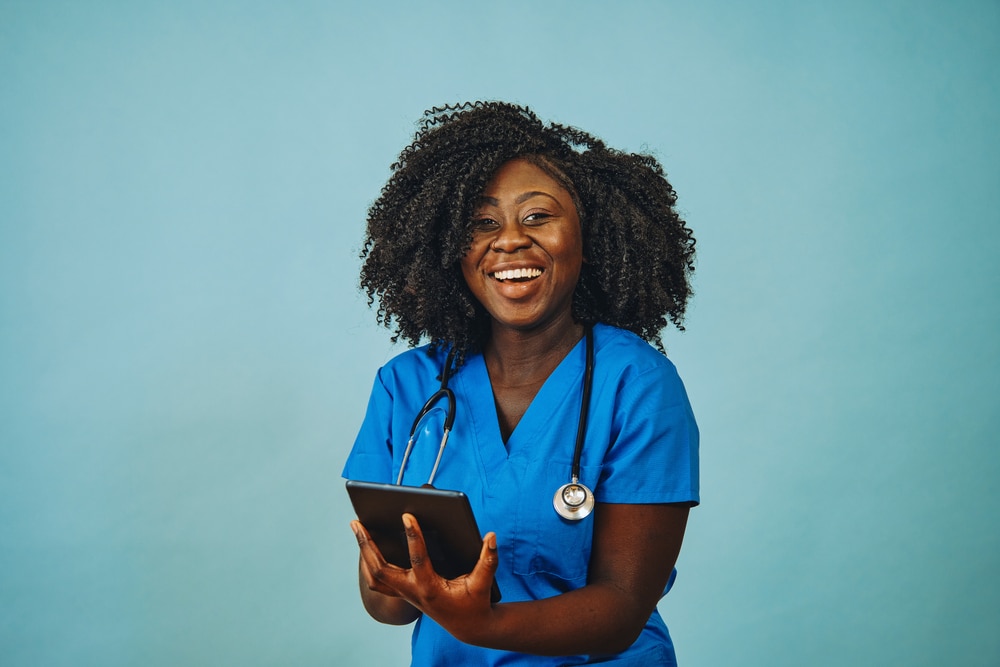 We've given you a complete breakdown of the NCLEX RN exam.
Now visit the NCSBN website and download the test plan for a more comprehensive exam outline.
We've also answered your main concerns about the NCLEX RN exam in the frequently asked questions section.
You can now take the bulls by the hone and start your exam prep.
To boost your exam prep further, check out our list of study resources for the NCLEX RN.
You'll find a navigation menu at the beginning of this article with a complete list of articles for the NCLEX RN exam.
All the study materials are free.
NCLEX RN FAQs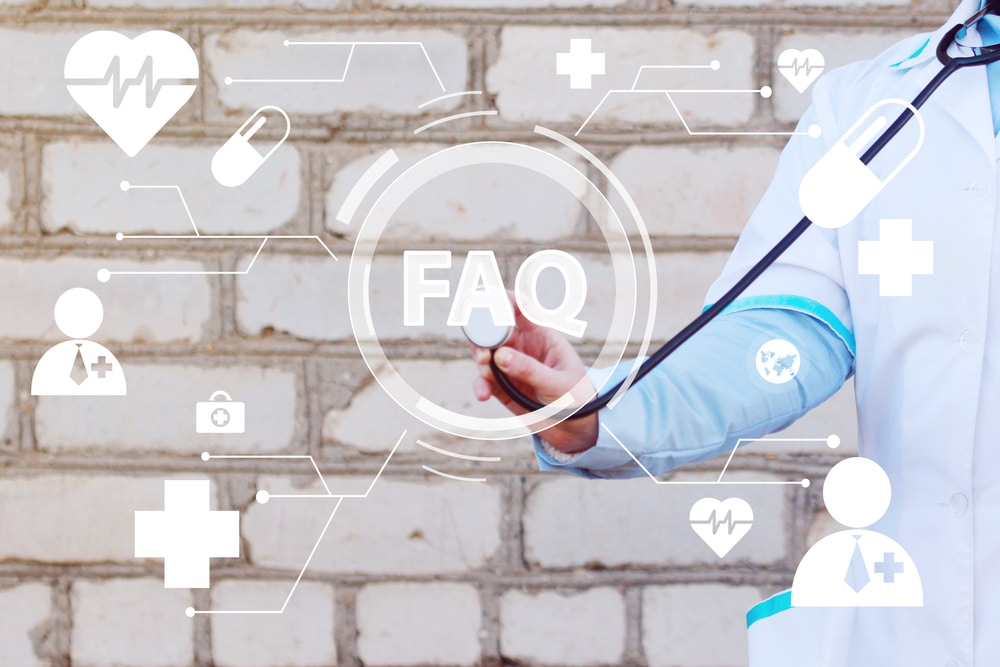 How much is the NCLEX RN exam?
 These are the NCLEX exam costs:
– Registration fee – USD 200 or 360 CAD
– International scheduling fee – USD 150 or 150 CAD
– Nursing regulatory body change – $50
– Exam type change (PN/RN) -$50 (the US only)
– Exam language change – $50 (Canada only)
How to apply for the NCLEX RN exam
According to the NCSBN, the three-steps NCLEX RN exam registration process is as follows:
1. Apply to your nursing regulatory body (NRB) of choice
2. Register for the Pearson Vue NCLEX RN exam using:
– Internet registration
– Telephone registration
3. Review exam information from the Pearson Vue email
What is the NCLEX exam like?
The NCLEX exam includes:
– 75 to 145 total integrated nursing questions with 15 ungraded practice questions
– Multiple choice, fill in the blanks, drag and drop, hot spot, exhibit, and graphical questions
– Charts, graphs, tables, and images
– Computerized adaptive testing technology
– Four main needs testing categories
How many questions are on the NCLEX?
The NCLEX exam number of questions varies between 75 to 145 questions with 15 ungraded practice questions. Exam question formats include fill in the blank, multiple-choice, and select all that apply questions. Candidates need a minimum score of at least 60 correct answers to achieve a competency score.
How long is the NCLEX?
According to NCSBN, the NCLEX RN and NCLEX PN exams both take five hours. The exam consists of:
– Two scheduled optional bathroom breaks (after two and 3.5 hours)
– Introductory exam screening
– Other unscheduled breaks when necessary
All the breaks count against the set time.
What are the requirements to take the NCLEX RN exam?
Here are the NCLEX RN exam requirements:
– Complete an accredited registered nursing program
– Meet the requirements of your local National Registration Body (NRB)
– Apply Pearson Vue and get authorization to test (ATT)
– Book exam date, time, and location
– Provide required documents at the testing center
Is the NCLEX RN exam hard?
According to NCSBN, in 2021, over 15% of all first-time NCLEX RN and 50% of retake candidates failed the exam. The NCLEX RN is a challenging exam that gauges a test taker's critical thinking and understanding of different nursing principles. With the right preparation and strategies, candidates can pass the exam.
What is the passing score for NCLEX RN?
The NCLEX RN test passing score is 0.00 logits, based on the 95% interval rule. A logit is a unit of measurement that quantifies the difference between a candidate's ability versus question difficulty. A candidate's score may also be determined by their last 60 questions if time runs out.
How many times can you take the NCLEX RN exam?
According to the NCSBN, you can retake the NCLEX RN test, 45 days after your initial attempt up to eight times in one year. NCLEX RN exam retakes eligibility requires that you submit a duly completed reapply/repeat exam form and a $75 retake fee.
What does NCLEX stand for?
NCLEX stands for the National Council Licensure Examination. The NCLEX test by the National Council of State Boards of Nursing (NCSBN) is a licensing exam for nurses in the US and Canada. The two NCLEX exams are the NCLEX PN for Licensed Practical Nurses (LPNs) and the NCLEX RN for Registered Nurses.
What is the NCLEX RN test content?
The NCLEX RN exam covers four areas of practice. They include: providing a safe and effective care environment, health promotion and maintenance, psychosocial integrity, and physiological integrity. The areas of practice are further broken down into topics. Some topics have more subcategories than others.
What is the test format for NCLEX RN?
The NCLEX RN exam comes in several formats: multiple-choice, multiple-response, fill-in-the-blank, drag-and-drop, hot spot, graphic, audio item, and chart/exhibit questions. Given the many question types, you'll be better prepared for the exam if you familiarize yourself with the questions using practice tests before the actual exam.
What is the NCLEX exam?
The NCLEX is known as the National Council Licensure Examination in full. It's a licensing exam for nursing graduates who want to become registered nurses or licensed practical nurses/licensed vocational nurses. There are two types of this computer adaptive test: NCLEX RN and NCLEX PN.
What are the most common questions on the NCLEX?
Here are the ten most common types of questions in the NCLEX according to Joyce University of Nursing and Health Sciences: illness and disease, prioritization, treatment plans and patients communication, diagnosis, people skills, safety and care environment, interpreting information, procedures and physiological adaptation, patient advice, and identifying tools and terminologies.
What is the trick in passing the NCLEX?
The main test-taking strategy is taking many NCLEX practice exams. As you review the exams, track the topics covered and the question you find most challenging. Use your nursing book and other NCLEX RN study materials, such as cheat sheets and flashcards, to cover the topics you are unfamiliar with.
How do I pass NCLEX on the first attempt?
– Understand the NCLEX exam format, structure, grading, and topics.
– Tailor a comprehensive study plan complete with goals and when you expect to achieve them.
– Invest in NCLEX RN exam prep materials
– Hone your test-taking skills using NCLEX RN practice tests
What are the good signs you passed NCLEX?
– The exam questions get harder as you progress.
– The exam window shuts before the allocated five-hour limit.
– The test shuts off after you've answered the least or maximum number of questions before the time elapses.
– You had a lot of synthesis and analysis questions.
How many pass NCLEX the first time?
According to the National Council of State Boards of Nursing (NCSBN), 13.34% of NCLEX RN candidates fail the exam on their first attempt. That means around 86% pass the exam the first time. Hence, the number of test-takers who fail the exam is lower than those who pass.
How many attempts are allowed for NCLEX?
The NCSBN policy allows test-takers to retake the exam after 45 days. According to the board, nursing students who have applied for licensure/registration with a participating nursing regulatory body (NRB) can take the exam up to eight times a year. However, there must be 45 waiting days between the exams.
Can you fail NCLEX in 75 questions?
Yes. The NCLEX exam is a computer adaptive test. The system assesses your competency with every question you answer and generates questions based on the previous question's difficulty level and your response. If it establishes that your knowledge is not up to standard, you'll fail even at 75 questions.
Can I retake the exam if I do not pass?
Yes. You can retake the exam after 45 days from the original test date. Generally, you can take the exam up to eight times a year. This may be different if the jurisdiction of registration offers the exam only a few times a year.
How long does it take for my results to be processed?
According to NCSBN, your exam results are only available at your nursing regulatory body (NRB), and it takes around six weeks to get them after the exam. So, don't contact the NCLEX testing center or NCSBN. If you don't receive your results within the stipulated period, contact your NRB.
How does the NCLEX work?
The NCLEX exam uses computerized adaptive testing (CAT). This means when you answer a question, CAT evaluates your nursing ability and generates the next questions based on your previous answer and the question's difficulty level. The questions can either get difficult or easier.
Can I take the NCLEX without a nursing degree?
No. You need a bachelor's degree in nursing or an associate degree in nursing (ADN). Candidates aspiring to become registered nurses need a degree certificate to sit for the NCLEX RN exam, while their counterparts aiming for LPN/LVN must complete an ADN program to take the NCLEX PN exam.
I took the NCLEX and failed. Is there still hope for me to pass?
Yes. Start by tracking down the topics you found most challenging. Go through those topics in your nursing book. Take end-of-topic quizzes after each topic. Use NCLEX RN flashcards to reinforce the challenging areas further. Take full-length practice exams. Make sure you review the questions after each test.
References