Greetings, our esteemed reader! Welcome to yet another comprehensive guide on the NCLEX RN study plan.
Find below downloadable study plans for different timeframes: one month, three months, six months, and one year.
Other free NCLEX RN study materials: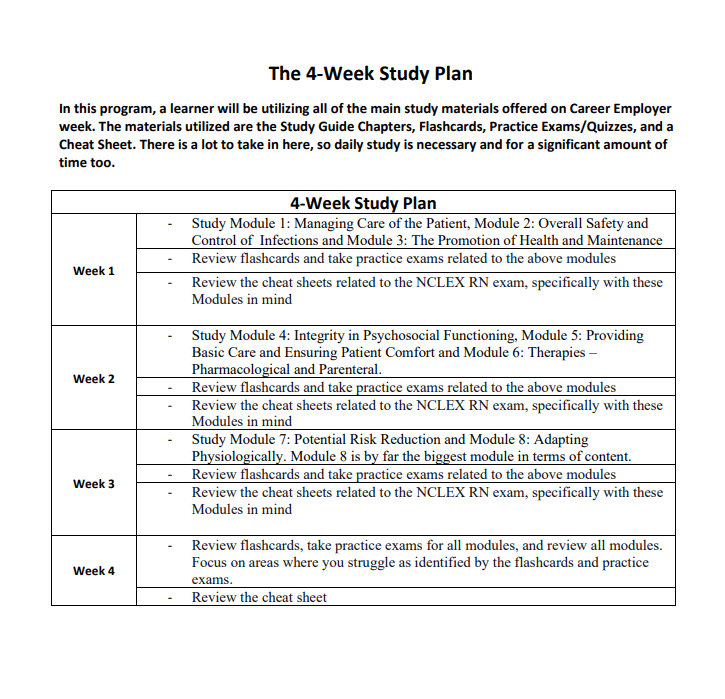 This article will help you plan your NCLEX test studies according to your availability.
When you are done reading, you'll have a clear picture of exactly what you need to do to stick to your study plan.
Here is what we'll discuss:
How long does it take to study for the NCLEX RN exam?
How to make the most of the NCLEX RN study plan
That said, let's get started.
How Long Does It Take to Study for the NCLEX RN Exam?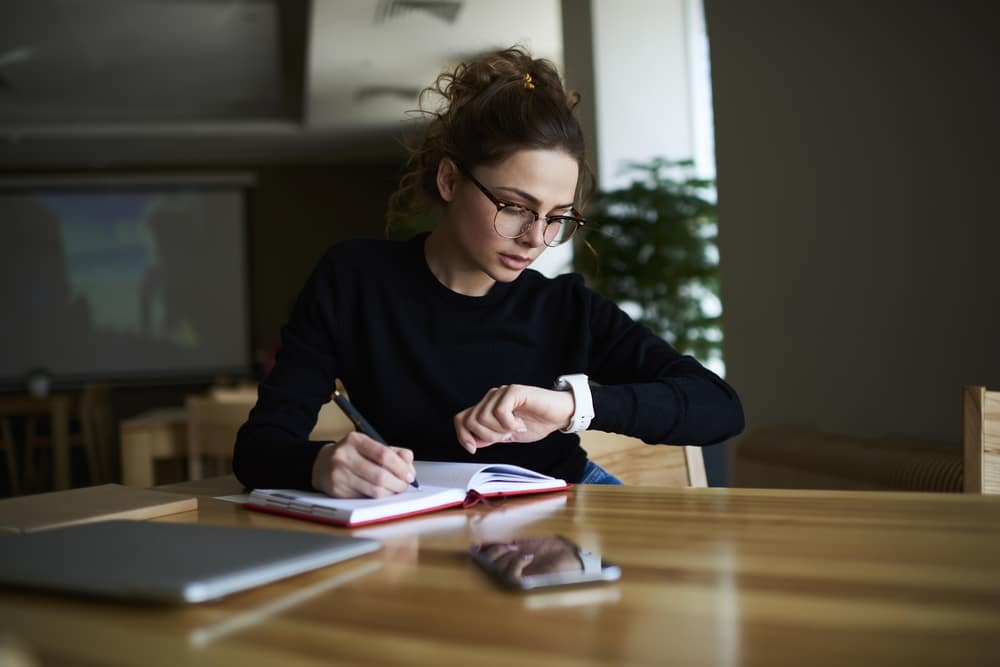 How long it takes test-takers to study for the NCLEX depends on how long they've been out of nursing school.
For obvious reasons, first-time test-takers who've just graduated nursing school will take a shorter time as the lessons learned in school are still fresh.
The vice versa is also true.
On that note, nursing students fresh out of nursing school can expect to spend two to six weeks.
That will be only possible if all the knowledge they gained when preparing for the nursing final exam is still clear in their mind.
The 2-6 weeks period will require a thorough review of the NCLEX exam content and dedicated time to take practice test questions in the areas they find challenging.
I recommend not taking more than three months before taking the NCLEX after taking your final nursing school exam.
The more time you take before sitting for this high-stakes exam, the higher the chances you'll start your test prep from scratch and spend more time.
For candidates retaking the exam, I feel they need more time.
First, to determine where they went wrong and, secondly, to go through the NCLEX exam questions with a fine-tooth comb.
From my experience, it takes between two and three months on average for repeat test-takers.
If your content mastery is still strong, this duration can drastically reduce to six weeks.
If not, you can take up to six months.
The duration prolongs further if you are busy with other commitments and need more time to prepare.
Ideally, you should take 5-6 hours a day to prepare for the exam.
Your NCLEX study schedule should have at least 2 hours for practice questions only.
Another trick that has proved helpful over the years for many registered nurses, myself included, is breaking down the 5-6 hours of study time into different tasks so that you are engaged through and through.
You can dedicate an hour to learning new content while making notes, an hour to using NCLEX flashcards and cheat sheets to refresh your memory on old content, another hour for reviewing NCLEX style questions, and wind up by going through the answer explanations.
Your study sessions will be more effective if you outline what you need to study at what time in a study plan and have the study tools you'll be using ready.
Luckily, our NCLEX RN study plans have broken this down for you.
All four study plans highlight the materials you'll need to cover the individual topics.
Before you start your studies, take a full-length practice exam to have a feel of the NCLEX exam, test your test-taking strategies, and identify your strengths and weaknesses.
With this knowledge, you can start your content review meticulously, covering the tough topics.
At the end of each topic, use flashcards in that module to check how well you understood the material.
Go ahead and take the end-of-topic quizzes and finally, review the cheat sheet to find the areas most likely to be tested in the exam.
These resources will help you make the most of your weekly study plan and ultimately understand the content tested in the exam.
Making the Most of the NCLEX RN Study Plan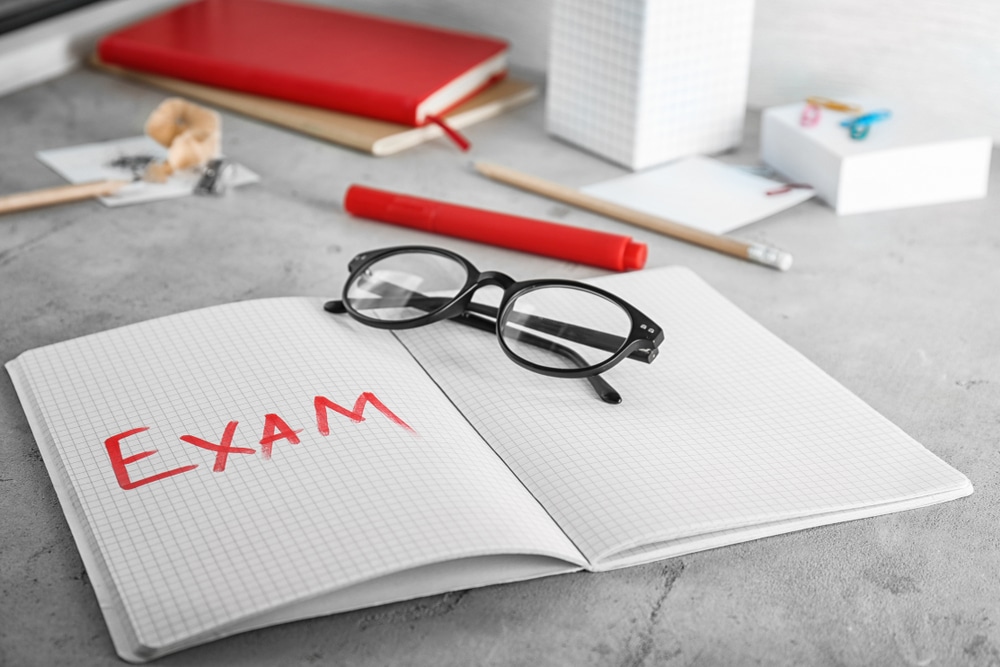 Before we go deep into what you need to do to ensure you make the most of the NCLEX RN study plan, let's first look into what you need to consider to ensure your strategies yield results.
Foremost, determine beforehand how much time you can dedicate to revision.
From my personal experience, one to two months is enough.
The next question is, how much time can you spend in a day on NCLEX exam prep?
Three to six hours is ideal.
Can you spare those hours, given your family, work, volunteer, and other commitments?
Next, what is your learning style?
Your learning style will direct you to the study resources that will help you study effectively.
By now, I believe you already know whether you are an auditory, visual, verbal, or logical learner.
Depending on your main learning style, you may need more time to review the study materials or even create your own.
With these three questions answered, we can now delve into tips and tricks to make the most of the NCLEX RN study plan.
Gather the Right Study Resources
Remember, I mentioned knowing your learning style?
Well, here is where it gets pretty important.
You'll be better placed to prepare for the NCLEX if you use the study resources that enable you to understand concepts better.
So, first, visit the National Council of State Boards of Nursing website and review the test plan.
The test plan gives you an outline of the content tested in the exam.
You'll find in-depth information about writing tips, exam administration, and exam content.
Further, the test plan has definitions for each Client Needs Category, nursing activity statements, detailed content examples, sample NCLEX items, and an item writing guide.
Other study resources that you should have at hand include class notes and textbooks, NCLEX study guides, flashcards, and cheat sheets.
YouTube also has video lessons by registered nurses with experience in NCLEX.
Check them out when you have time.
You may also opt to buy a prep course for more comprehensive study resources.
Decide How You'll Cover the Exam Content
Now that you have the right materials, the next ideal step is to plan how to cover the exam topics in your study schedule.
Block time for each of the client needs categories one at a time.
You can start with the category you find most challenging or the one you are most familiar with.
You can also start with the high or lowly-weighted categories in the exam.
Whatever you choose, make sure you have ample time to cover the whole exam content.
Dedicate Time for Practice Questions
The power of practice questions in exam prep can't be overemphasized.
Practice exams help you get used to how the content is presented in the exam.
For example, normal lab values and things like vital signs require nursing students to memorize.
And practice questions make it easy to memorize this content as they're tested in several ways.
Since the test questions are twisted or take a different approach to ask about specific content, test-takers familiarize themselves with the NCLEX exam better.
They'll feel more comfortable on the test day as they have already done several mock exams.
Make Time for Yourself
I understand how this last stretch of becoming a registered nurse can be daunting, but don't let it drain you to the bones.
Take time to relax, sleep and eat healthily.
Enjoy time with family and friends.
Don't forget your hobbies.
All these things will help improve your ability to retain information rather than being a bookworm.
Plus, you'll improve your quality of life which is crucial if you want to do well in the exam.
In summary, when planning time for your studies, make sure you also block time to relax.
Review Everything a Week Before the Exam
A week before the exam, review all the material you've covered and take practice tests.
This is the period to confirm whether you have the fundamental knowledge locked and whether you can apply that knowledge.
The key is don't pressure yourself.
If you've followed your study plan, you'll find this last stretch easy since you'll only be going over what you already know.
Your NCLEX review stops a day before the exam.
Don't study throughout the night or arrive at the testing center earlier than expected to review the material.
You've done enough.
So, take this day off to relax as you wait for the exam.
The Next Step in Your NCLEX RN Prep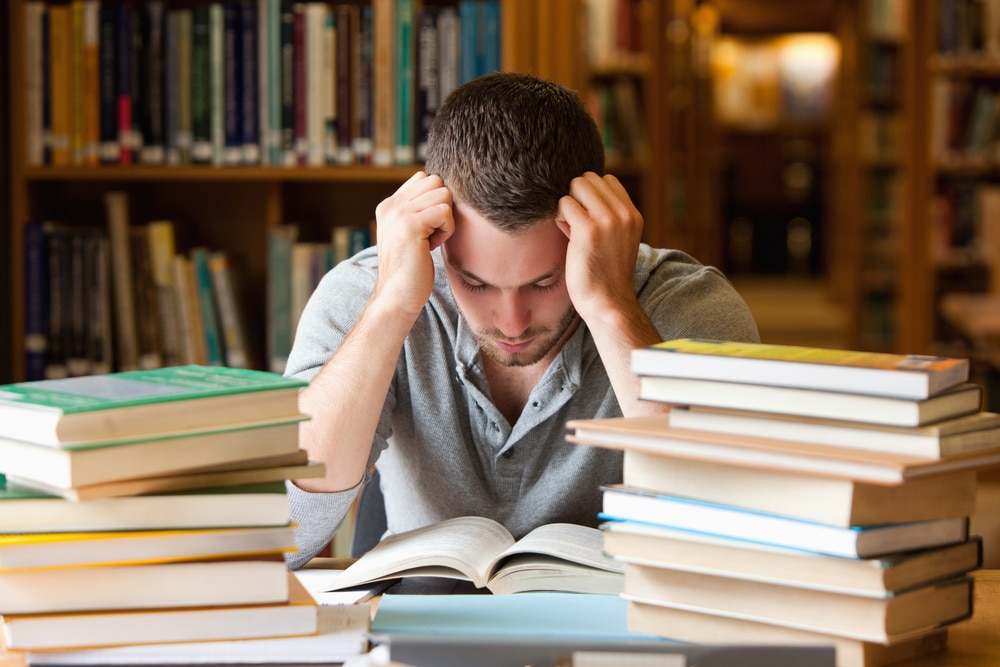 We can all agree that NCLEX RN is a high stake exam that requires you to put your best foot forward to have any chance of passing the exam.
That's why our downloadable NCLEX RN study plan is the perfect first to ensure you use your study time effectively.
Download the study plan that best suits your time and start your test prep immediately.
While at it, make sure to check the next article in this series, NCLEX RN flashcards.
NCLEX RN Study Plan FAQs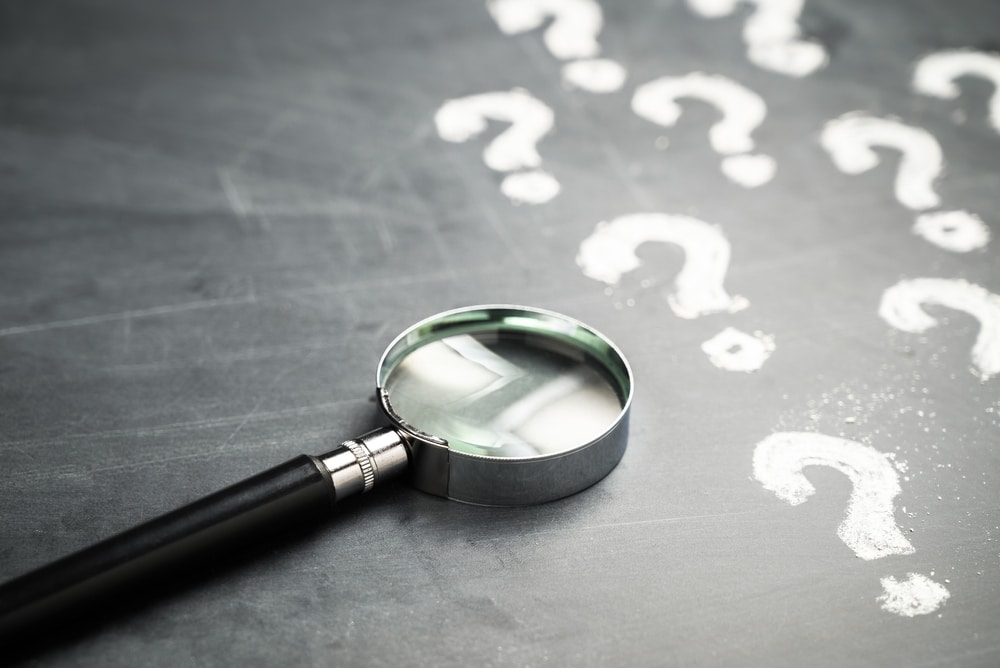 How do I create a study plan for NCLEX RN?
– Determine when to review the NCLEX study materials before the exam. The recommended duration is between 6-8 weeks.
– Create a routine that balances reviewing the study materials and taking the NCLEX practice exams.
– Dedicate around 3-6 hours daily
– Ensure you have breaks
How long should you study for the NCLEX RN exam?
It's recommended you take between one to two months. The actual amount of time you'll take depends on how prepared you already are. Again, the amount of time you dedicate to your studies daily will determine how long you'll take to prep for the NCLEX.
Is 5 weeks enough to study for NCLEX?
Yes. Since the recommended preparation time is four to twelve weeks. The catch, however, is that you must commit more time and fully commit to NCLEX prep for the five weeks to cover the exam material. During this period, have an NCLEX RN study plan to help with your studies.
What is the best study material for NCLEX RN?
Here is a list of the best study materials for NCLEX RN:
– Saunders Comprehensive Review for the NCLEX RN Examination
– Lippincott Q&A Review for NCLEX RN
– Kaplan NCLEX RN Prep Plus
– HESI Comprehensive Review for the NCLEX RN Examination
– NCLEX RN Questions & Answers Made Incredibly Easy
What is the best way to study for the NCLEX RN exam?
– Start your preparation early, say four to twelve weeks before the exam
– Create an NCLEX study plan to guide your test prep
– Diligently cover the exam material using different resources.
– Take NCLEX practice questions to reinforce your understanding
– Go through answer explanations to understand concepts
How long does it take to pass NCLEX RN?
How long it takes to pass the exam depends on you. There is no golden duration that will automatically cause you to pass. The key is to have ample time to cover the exam content, work on your test-taking skills, and give your best on exam day.
Reference