Greetings, our esteemed reader! Welcome to yet another insightful read on NCLEX RN study materials.
In this article, you'll learn about the best NCLEX review prep courses you can leverage for your test prep.
By the time you are done, you'll be well prepared to choose a prep course that best suits your test preparation needs.
In brief, here are our top picks.
Kaplan Nursing
UWorld Nursing
Nursing.com
BoardVitals
NCLEX Mastery
That said, let's get started right away.
Other free NCLEX RN study materials:
My Experience with NCLEX RN Study Materials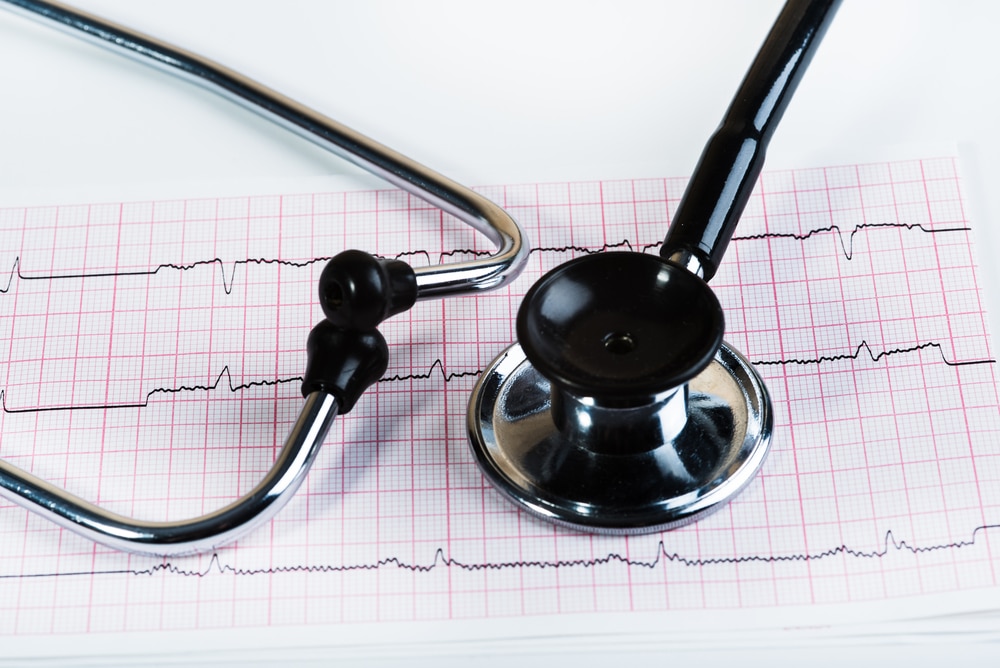 As a practicing nurse, I understand how challenging it can be to find the right study material.
So, here is a breakdown of the five best NCLEX RN study materials, which include the two I found most helpful in my NCLEX preparation: Nursing.com and NCLEX Mastery.
Kaplan Nursing
Kaplan Nursing is one of the renowned prep course providers in the ed-tech industry.
Kaplan offers comprehensive test prep resources for a wide range of professional exams, and the NCLEX test is no exception.
The company's main study resources for this high-stakes exam include a massive Qbank, computer adaptive test practice questions, an ebook, a content review study guide, a video library, and a decision tree method.
The decision tree method is one of the features that makes Kaplan stand out in NCLEX test preparation.
Most test-takers find this method helpful as it helps break down complex NCLEX questions into small steps, making it easy to understand different types of questions and, hence, give the correct answer.
Now, if you add clinical reasoning skills, you are on your way to thinking like a registered nurse.
I particularly liked that Kaplan practice questions use CAT, just like the actual exam.
The three full-length practice tests give test-takers a close imitation of what the actual exam looks like.
They are the closest you can get to the NCLEX exam.
Plus, you get a personalized performance report on your areas of weakness and strengths.
That's not all!
The 2,100 Qbank questions come with in-depth answer explanations so that you know the logic behind right and wrong answer.
More importantly, you'll have access to over 300 videos, perfect for visual learners.
I must say that Kaplan has an excellent number of resources ideal for NCLEX practice.
You can access these resources by either subscribing to the complete courses or specific study resources.
When it comes to completing courses, there's the Kaplan Self-Paced Package and the Live Online package.
The Self-Paced plan offers six months of access and goes for $425.
However, you can pay $36 monthly.
The Self-Paced plan gives you access to:
2,100+ Qbank questions
10 NCLEX content review sessions
3 full-length CATs
Content video library
NCLEX RN content review guide
Decision tree method
500+ page book
The Live Online package has all the study materials the Self-Paced Package has, plus live instruction in an online classroom and question-based lessons.
This package is $525.
At this point, you may have noticed that the Kaplan prep course cost is on the higher side.
In fact, it's one of the most expensive in the industry.
But that shouldn't scare you, as it provides other options.
You can opt for the Practice Pack, which costs $279 and gives you access to the 2,100 Qbank, 3 full-length NCLEX style practice questions, and 24/7 access to live recorded sessions.
You can also settle for the Qbank only at $159.
These two plans have 180 days of access.
That said, let's look at some of the reasons that may propel you to settle for Kaplan NCLEX RN study materials.
Pros
Money-back guarantee to those who fail in their first attempt or 90 days of access to the study materials.
Kaplan has many study packages, allowing learners to choose the packages that meet their study needs and finances.
The live online instructions are a great plus for nursing students who study well with the guidance of an instructor.
Cons
Kaplan is expensive. You can find the same study materials it offers with other providers that are less expensive.
There's no hard copy review book for those who prefer physical books.
Kaplan Nurse NCLEX RN study materials are ideal for test-takers with an ample budget interested in a live online class.
It's also for those who want the flexibility to choose from diverse study packages.
UWorld Nursing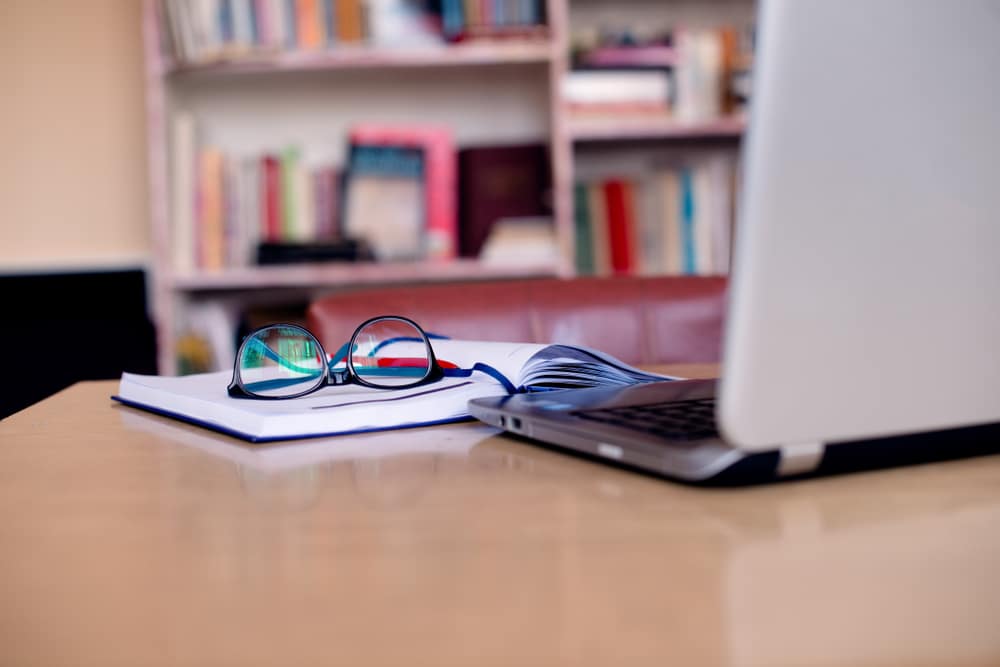 UWorld is yet another big name in the nursing field for exam preparation, and for a good reason.
UWorld has impressed many with its out-of-this-world answer explanations that use vivid images, illustrations, and diagrams to explain the logic behind correct and incorrect answers.
The unparalleled content-rich rationale is the main selling point for UWorld Nursing, as its prep course's main study tool is practice questions.
Again, it offers traditional NCLEX questions, including alternate format and next-generation practice questions.
What stood out for me are the customizable flashcards and practice tests, plus the online notebook that allows nursing students to organize their notes.
You can choose either tutor or time mode when customizing your practice questions.
The tutor mode gives you access to the rationales, while the time mode gives you a timed exam.
You can further customize the exam by the number of questions and topic categories.
Apart from the practice exams, there are self-assessment tests.
Generally, there are two self-assessment tests, but how many you can access depends on your study package.
The good news is that you get a performance analysis report after you complete an assessment test.
Why is this important?
The self-assessment tests are designed to test your exam readiness.
If you perform poorly, you know you are not ready, and the performance analysis report will help you know the areas you need to put more effort into for the NCLEX RN examination.
Another area that UWorld Nursing outdid itself is the performance tracker.
The fact that learners not only see knowledge gaps and areas to improve but also compare their performance to other nursing students is impressive.
Knowing where you rank among other test-takers can motivate you to put in more effort.
That said, let's now shift gears and delve into the study package costs, access period, and features.
Basically, all the UWorld study packages have the same study materials except for the number of self-assessment tests that differ depending on the access period.
Another important thing to note is that the study package cost differs depending on the access duration (30, 60, 90, and 180 days).
The 30-day study package costs $139, and you can only access 2,000 questions.
The 60-day access plan allows you to have 2,000+ practice questions and one self-assessment test.
If you settle for the 90-day access, you'll have the Qbank with NGN and two self-assessments at $249.
The next plan gives you 180 days access period, and you'll have the same study materials as in the 90-day access period.
The only exception is that you can reset the self-assessment tests once.
This plan is $329.
Finally, you can go for a year's plan at $389 or two years, one at $440.
Apart from this set of study packages, you can also opt for the NCLEX RN and NextGen study packages, which have the same access duration but different price points.
I found the UWorld prices exorbitant, especially because you'll only have access to practice questions.
Several other prep course providers offer more study resources at the same price points or even less.
Even worse, UWorld doesn't have a pass guarantee despite the steep prices.
Things they got right
UWorld rationale is content rich with illustrations, images, and diagrams that make comprehension easy.
The ability to customize flashcards and practice questions allows learners to tailor their studies according to their needs.
The self-assessment tests are a predictor of candidates' performance on the NCLEX exam. It helps nursing students know their areas of weakness and work on them before the NCLEX RN examination.
Things they got wrong
The study resources are limited. Apart from the practice questions and self-assessment tests, there are no video lessons, review books, flashcards, or live sessions.
The study packages are expensive, although there's only one type of content, practice questions.
The lack of a pass guarantee is a huge setback, given the cost of study materials.
Since this prep course is self-paced, it's ideal for learners who are self-starters with a well-structured study routine.
Again, if you already have the foundational knowledge taught in nursing school and only want to seal that knowledge using practice questions, UWorld is a great option.
It may not be a good fit for those who need guidance from a nurse educator or video lectures or notes.
Nursing.com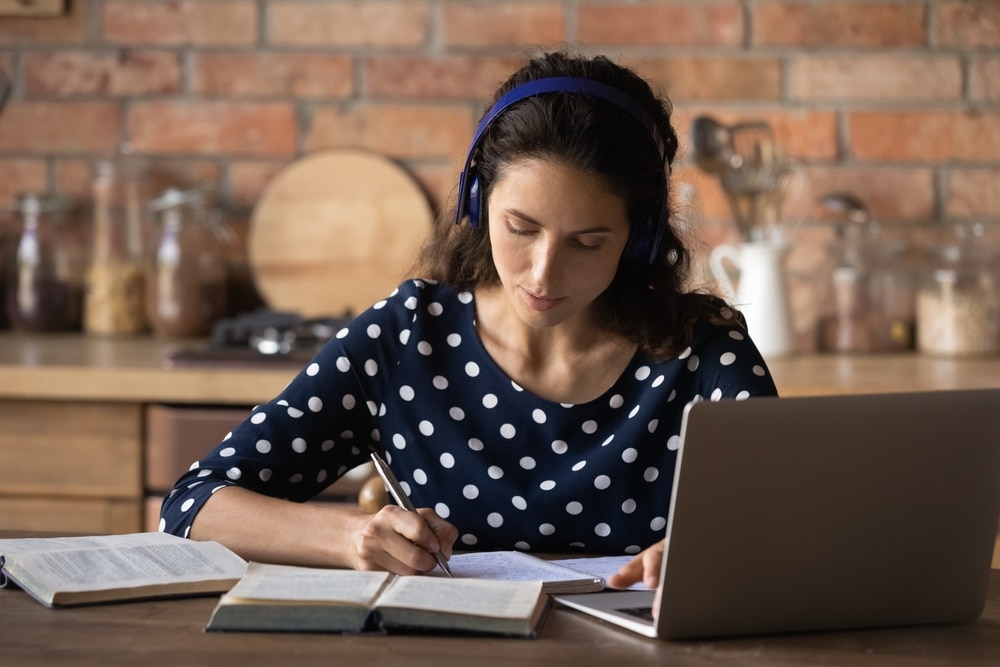 Nursing.com is bursting with just the right study tools for the NCLEX exam.
Its main study tool is the SIMCLEX, a computer adaptive algorithm that simulates the actual NCLEX.
According to the website, 99.86% of nursing students who pass the SIMCLEX pass the NCLEX test the very first time they take it.
That's an impressive statistic!
Apart from the SIMCLEX, there are a dozen other study tools to help you adequately prepare for this licensure exam.
Nursing.com boosts 6,500+ NCLEX style questions written by NCSBN nurse educators trained to write NCLEX practice questions.
Further, I found the 300+ video reviews quite comprehensive.
The videos highlight must-know content for the NCLEX RN exam.
You'll also get a comprehensive NCLEX review book to help you cover the foundational knowledge tested in the exam.
This platform goes further to provide study plans for two, three, six, and twelve weeks.
Yours is to follow your chosen NCLEX study plan and cover the exam content areas without the pressure of time catching up with you.
The mobile app exceeded my expectations as test-takers can access all the study resources on the go, from videos to practice questions to lectures.
This NCLEX prep course has a lot to offer when it comes to the study packages.
In fact, all four study packages have the same study materials except for the number of SIMCLEX attempts and access duration.
Here are the features for the 30-day access period that costs $199.
6,500+ NCLEX practice questions
2,500 video lessons for pre-nursing, nursing school, and new graduates
An array of study tools, including 300+ PDF cheat sheets, 700+ medical images, 300+ nursing mnemonics, 400+ picnomics, and ebooks
One SIMCLEX attempt
The 90-day access plan is $249 and has all the resources above, except you'll get three SIMCLEX attempts.
There's also a 180-day access package that costs $329.
Here you'll have five SIMCLEX attempts on top of the study tools highlighted above.
Suppose you are still in nursing school and want to use Nursing.com overtime.
The two years access is the perfect package for you.
With this plan, you can pay in installments, where you pay $82 monthly over six months.
This plan will give you the same study resources as the 180-day access study package.
I found Nursing.com quite impressive, given the study resources and pricing.
I'm particularly impressed with its unique teaching and curriculum that leverages visuals to a large extent, making it ideal for learners with learning disabilities like dyslexia and ADHD.
Areas they got right
The study packages have video lessons for pre-nursing, nursing school, and new grad questions. That means you can use Nursing.com when preparing to enter nursing school, through your studies in nursing school, and when you want to take the NCLEX.
The platform has a wide array of study resources, from cheat sheets to mnemonics to ebooks to picmonics.
The 200% money-back guarantee shows their confidence in their NCLEX RN study materials.
The mobile app is an incredible addition to test-takers constantly on the move. They can study from wherever they are.
Areas to Improve
Nursing.com offers 3 days of free access for $1, a considerably short time to determine if the study materials are the best fit.
Nursing.com is for learners seeking a well-rounded program with a wide range of study materials, from videos to practice questions to CAT exams to review books.
BoardVitals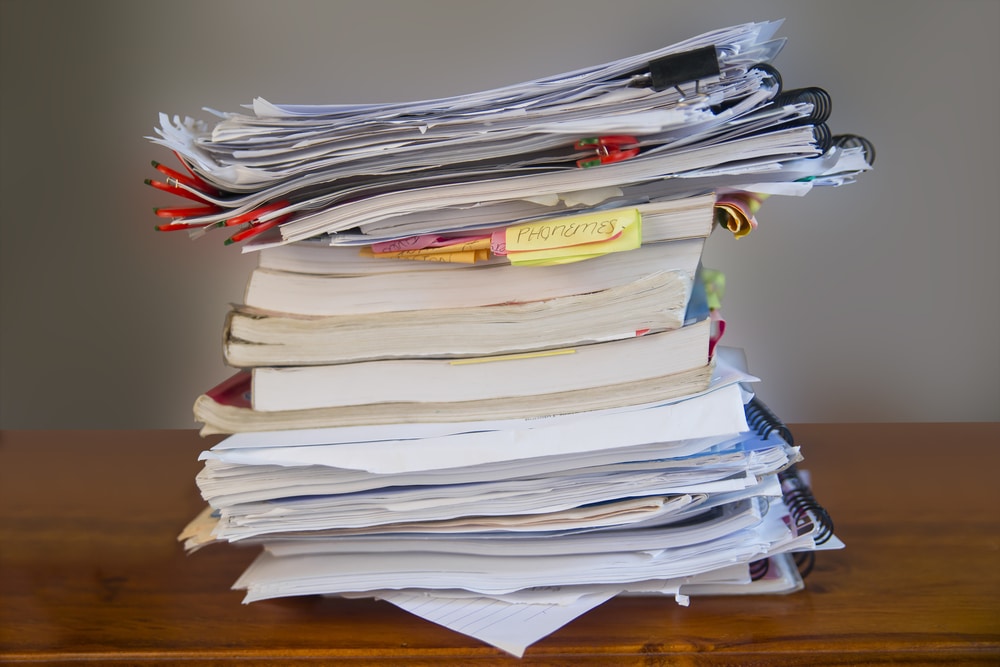 BoardVitals is yet another NCLEX prep course with quality study materials and reasonable prices.
The BoardVitals has over 3,500 questions for RN students.
The test questions come in multiple formats, just like the actual exam: multiple-choice questions, hot spots, multiple responses, and so on.
These questions use computer adaptive technology, which gets tougher or simpler, depending on your previous answers.
The CAT test questions challenge learners' level of understanding and bring them closer to what the actual exam looks like.
Another positive aspect of the test questions is that you can customize the tests to fit your needs.
You can time a test or not and choose the number of questions, topic categories, and difficulty level.
This helps you test your understanding in the areas where you need the most practice.
Further, BoardVitals offers performance report analysis where you can track your progress.
Even more interesting, you can compare your performance against the national average.
Another impressive thing is the BoardVitals' initiative toward social responsibility.
Now that you have an overview of the study resources you'll get with BoardVitals let's review the study packages.
The study materials are packaged into three plans.
The first plan is Cram which is $119 and offers one month of access to several study tools.
This plan gives you access to detailed explanations and rationales, computer adaptive practice exams, an NCLEX exam blueprint, and a mobile app.
The next plan is known as Prepare.
It costs $139 and offers three months of access to the same study materials as in the Cram Plan and a 100% money-back guarantee and Ask a Clinician.
Ask a Clinician feature allow learners to contact a subject matter expert on content areas that are difficult to understand.
Suffice it to say that BoardVitals has quality study materials at affordable prices.
So, what are the advantages and disadvantages of using BoardVitals?
Advantages of BoardVitals
The advanced analytics give test-takers a comprehensive breakdown of their performance, making it easy to focus on the areas of weakness.
The Ask a Clinician feature allows learners to consult with a subject matter expert whenever they need clarification.
A money-back guarantee is a sure sign that the company believes in its study materials, and so should you.
Disadvantages of BoardVitals
Despite the high-quality study tools, BoardVitals have limited resources. There are no review books, live classes, or video lessons.
The lack of hardcopy materials is a setback for learners that prefer to study using a physical textbook or study guide.
The first plan doesn't have a money-back guarantee. Money-back guarantee is locked in the last two study packages.
BoardVitals is the perfect option for learners with a tight budget who need quality study materials to prepare for the NCLEX.
Since BoardVitals have limited study tools, they can supplement the materials with other prep courses to enhance their competencies.
NCLEX Mastery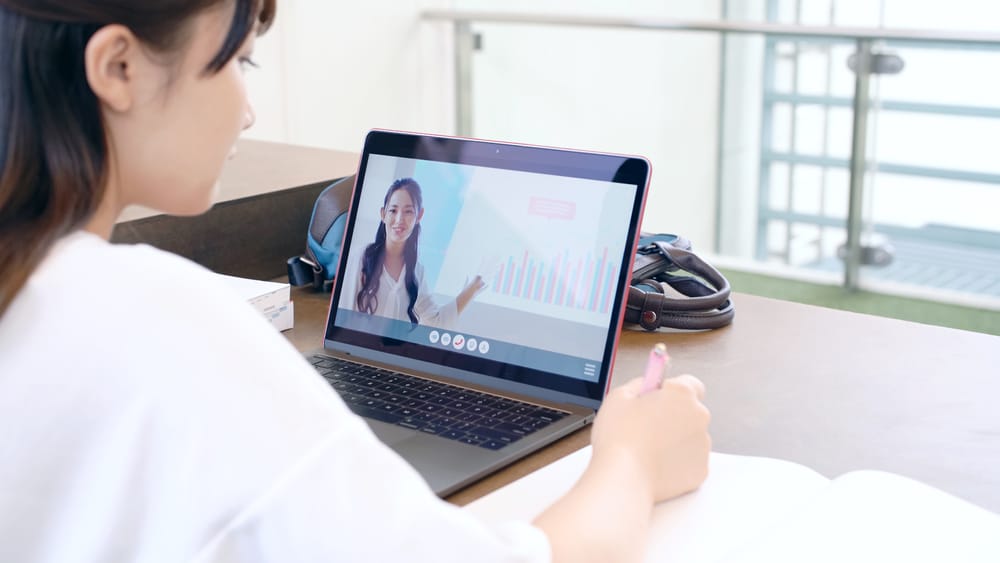 NCLEX Mastery is a mobile app that nursing students can use to study anytime, anywhere.
The good news is that you don't need an internet connection to access the study resources on the app, which makes it even more convenient.
The NCLEX RN study materials have over 3,000 practice questions based on past NCLEX exams.
The practice test questions are developed by experts in the field.
Further, the NCLEX Mastery questions come with extensive answer explanations and test-taking strategies to guide you in answering the exam questions.
You'll also find quizzes for each category tested in the exam.
I enjoyed the mnemonics.
I think NCLEX Mastery has one of the most comprehensive mnemonics in the NCLEX ed-tech industry.
Their terminology explaining medical terms is also quite helpful.
Finally, a progress tracker gives detailed statistics on your performance so that you can know where you need more practice.
Although it's a mobile app, NCLEX mastery has surpassed many prep courses because of the high-quality study resources provided.
When it comes to subscriptions, you can settle for one month, three, and twelve months.
A monthly subscription goes for $35.99.
All the subscriptions have the same resources.
The only difference is the access durations.
You'll have access to 3,000+ practice questions, mnemonics, quizzes, terminologies, and my progress tracker.
Here is a breakdown of what makes NCLEX Mastery stand out and the areas they need to improve.
Pros
Although it's a mobile app, you can still study on your computer and access all the study materials once you've purchased the NCLEX Mastery app.
NCLEX Mastery offers a double money-back guarantee to test-takers who fail to pass the exam the first time.
The prices are affordable, as one monthly subscription is $35.99. You can renew it or opt-out once the subscription expires.
The dedicated support team is a plus since it's a self-paced online course.
Cons
NCLEX Mastery doesn't have sample tests.
The course model majorly focuses on practice questions with supplementary materials like mnemonics, terminologies, and quizzes. There are no video lessons, review books or live online classes tutorials.
While it's excellent for studying for the NCLEX, you must supplement it with another prep course for the best results.
As a mobile-learning solution, it's popular among learners on the go who prefer studying on their mobile devices.
Conclusion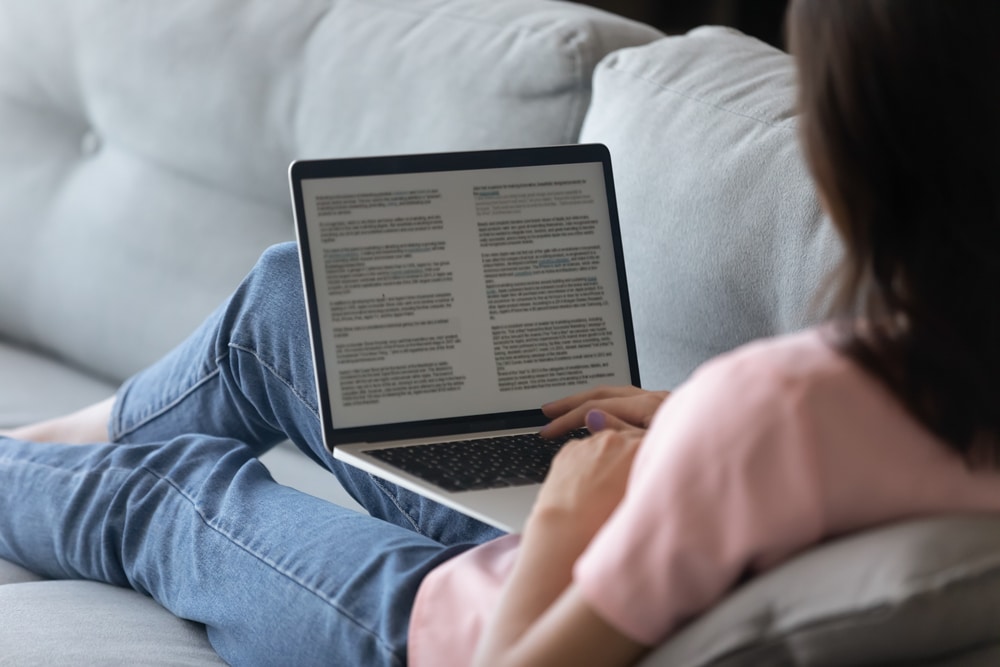 That's it for today.
All these NCLEX RN study materials help you prepare for the test day with a wide range of study resources.
Most of the prep course providers offer both NCLEX RN and NCLEX PN study resources.
Yours is to keenly review the study packages and prices and settle for one that best fits your study needs.
The goal is to thoroughly cover the exam content so that the exam doesn't give you a hard time.
All the best in your NCLEX RN test preparation.
NCLEX RN Study Materials FAQs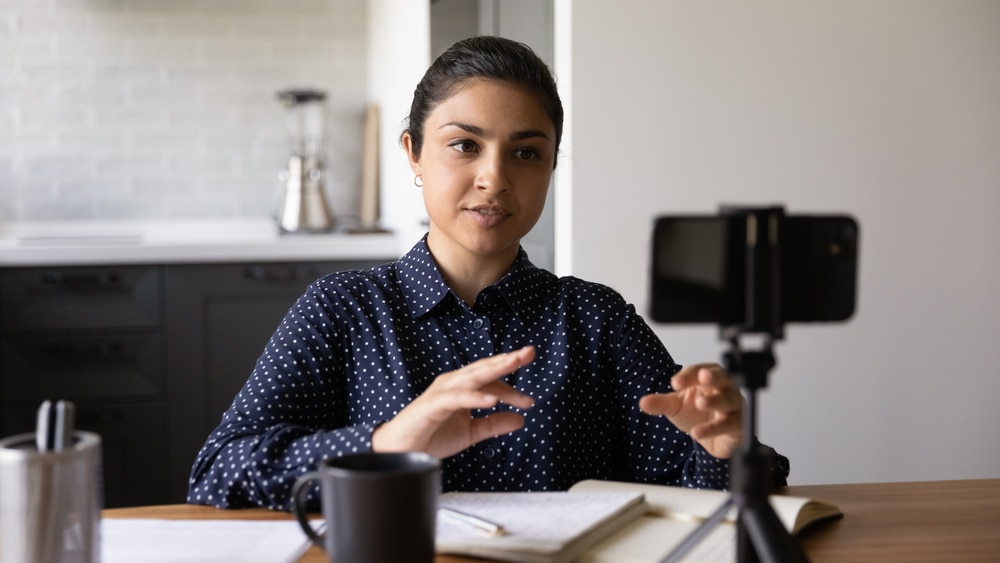 What is the best study material for NCLEX RN?
There are several. It depends on your budget, the study resources you are looking for, and the time you must prepare. Some of our best picks include Kaplan, UWorld Nursing, Nursing.com, Mometrix Test Prep, NCLEX Mastery Hurst Review, BoardVitals, and Nurse Achieve.
How should I study for the NCLEX RN?
Start by reviewing the test plan to understand the exam content. From there, develop a study plan. You'll also want to assemble all the study materials you need. Better still, you can enroll in the NCLEX RN prep courses. Review their study materials before delving into the practice questions.
How can I study for the NCLEX for free?
There are dozens of free NCLEX RN study materials online, starting with our very own Nurse Code free NCLEX study resources. We have free practice questions, flashcards, study guides, and cheat sheets that you can use for your test prep. You can also find a dozen others online.
What topics should I study for the NCLEX?
Here is a list of topics tested in NCLEX RN.
Safe and Effective Care Environment
Management of Care
Safety and Infection Control
Health Promotion and Maintenance
Psychosocial Integrity
Physiological Integrity
Basic Care and Comfort
Pharmacological and Parenteral Therapies
Reduction of Risk Potential
Physiological Adaptation
Where can I find NCLEX RN study materials?
You can find NCLEX RN study materials online. A simple search "NCLEX RN study materials" will give you tons of study resources you need. You can also search for the specific material you need, e.g., "NCLEX RN flashcards," or better yet, search "NCLEX review courses" for prep courses.
What is the best NCLEX RN study guide?
Here is a list of the best study guide for the NCLEX RN.
– Saunders Comprehensive Review
– Kaplan's NCLEX RN Drug Guide
– Lippincott Q&A Review for the NCLEX
– Mosby's Comprehensive Review of Nursing
– HESI Comprehensive Review
– NCLEX RN Questions & Answers Made Incredibly Easy
Reference