Hey! Welcome to Nurse Code.
In this article, we want to discuss Nurse Plus NCLEX Review.
Nurse Plus Academy offers NCLEX prep course materials for test-takers who want to use practice questions to pass the exam.
We want to help you dissect the study materials, pricing options, curriculum, platform's ease of use, and the pros and cons of Nurse Plus Academy.
In a nutshell, we'll cover the following:
Overview of Nurse Plus Review
Nurse Plus curriculum overview and Effectiveness
Nurse Plus course pricing options
Platform's ease of use
Nurse Plus pros and cons
Without further ado, let's get started.
Overview of Nurse Plus Review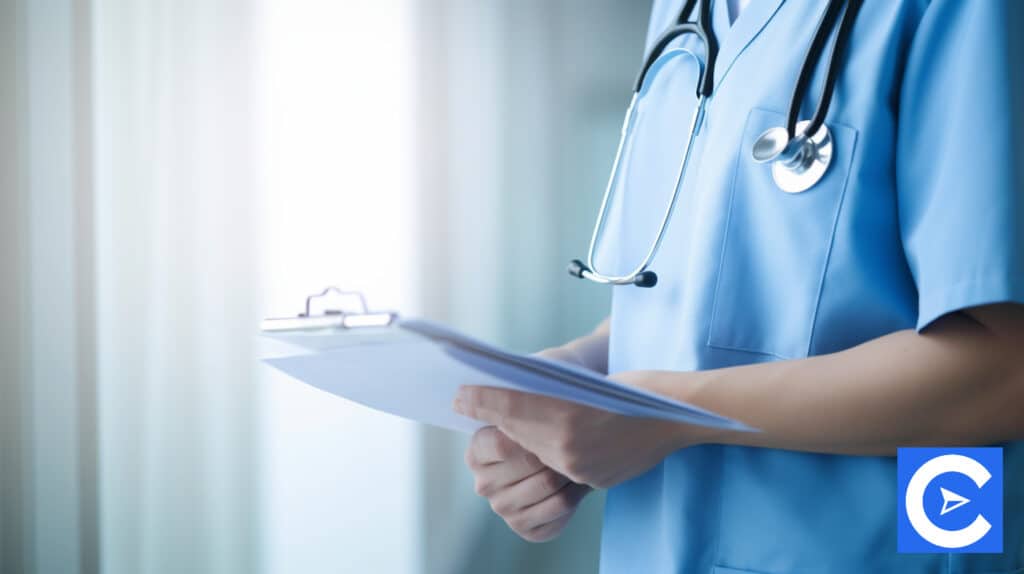 Nurse Plus Academy is part of Elegant E-Learning.
Elegant E-Learning is a Canadian company with a proven track record of developing solid online learning courses.
The company also develops courses for different professions, including lawyers.
In the case of NCLEX prep materials, the website reveals that the review materials were developed by experts.
It offers review courses both for NCLEX-RN and NCLEX-PN.
The study packages start with a one-month subscription, which is renewable.
The longest access period you can purchase is a year.
Nurse Plus majorly focuses on practice questions, although there are a few additional study resources to support your learning.
With that brief intro into the company, let's get started on the curriculum.
Nurse Plus Curriculum Overview and Effectiveness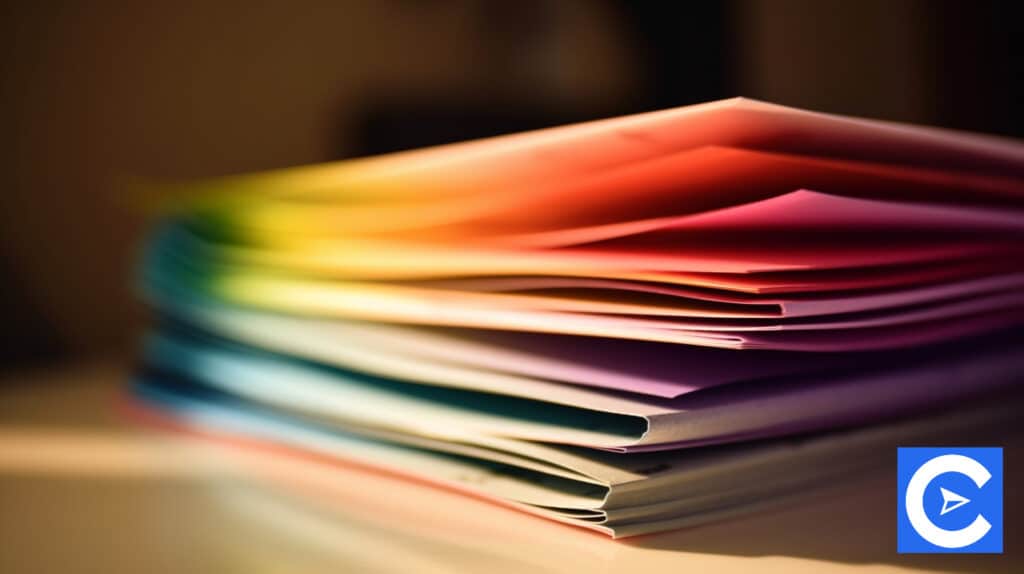 As we mentioned, the main study tool at Nurse Plus Academy is practice questions.
And it's not just dozens of practice questions.
Nurse Plus Academy put serious thought into its main study tool.
The company has broken down the practice questions into different topics, which you can access straight on the dashboard.
The free trial has limited practice questions for specific topics like basic care and comfort and pharmacological and parental therapy.
Each topic is split into 3-4 sets of practice tests.
You must subscribe to the study packages to review practice tests for other topics and subtopics.
The questions give you room to refresh your knowledge.
The questions on topics are not full-length exams.
They range between 20-60 questions zeroing in on a specific topic.
Plus, the practice tests come in different formats to keep your studies interesting.
One thing that stood out on the topic questions is that you can't move to the next topic if you've not answered all the questions correctly.
There's no shortcut!
Nurse Plus Review believes that practice makes perfect.
Plus, the fact that you are failing in a few questions means you struggle in that specific subtopic.
So, it's only right you drill in until you get the concepts right.
It's an effective way for learners to improve their areas of weakness.
There's a performance tracker that helps you check your progress.
You can also see the questions you got incorrect and correct.
There are hosts of other functions to enhance your learning.
You can listen to the audio version of the questions instead of reading.
Further, you can opt to show or hide hints.
Finally, as you take the tests, you can see the most popular answer among other learners on the dashboard.
Even more important is the challenge bank, where all the questions you got incorrect go to.
Once you are done with a test, you can review the challenge bank until you get the tough questions correctly.
Moreover, the topic practice tests come with explanations for the incorrect and correct answers.
The explanations give you the underlying concepts in a question that makes your answer right or wrong.
The detailed rationale is straightforward and comprehensive, with just enough details to help learners understand the questions better.
Nurse Plus Review rationales include images and videos to boost learning.
Once you are through with a section, the sub-topics in a topic, you'll review everything you've learned in the marathon module.
This module covers all the practice questions you tackled one last time to enhance your retention.
We can all agree that Nurse Plus Academy has gone above and beyond to ensure NCLEX test-takers don't just scan through the content but genuinely understand the exam content in-depth.
Beyond the study sessions by topics, there are also unlimited full-length NCLEX-style exams.
The practice exams are designed to give you a feel of the actual NCLEX-RN exam.
The practice exams use computer adaptive testing, just like NCLEX.
That means the test questions get harder or easier, depending on how you respond to the questions.
If you are getting the questions incorrectly, you'll get simpler questions, and vice versa is true.
The system will tell you whether you've passed or failed once you are done.
The amazing thing about the practice exam is that you can do as many full-length exams as you want.
With each test, the system randomly selects questions to match your ability and competency level.
The performance metric will tell you your chances of passing the actual exam, plus how you compare to other test-takers on the platform.
This way, you'll know exactly when you are ripe to take the NCLEX-PN or NCLEX-RN.
In our opinion, the Nurse Plus Review Qbank is compared to none.
The features are outstanding.
Now, apart from the practice tests, the curriculum is also dotted with a few other study resources, depending on the study package you settle for.
There are flashcards and cheat sheets that summarize NCLEX exam content in plain English.
You'll find these tools handy when reviewing the course content on the go.
While all these study materials are impressive, Nurse Plus failed to incorporate video lessons or in-person classes as part of their offerings.
If you need these other resources, the only solution is to supplement Nurse Plus Academy materials with another prep course provider like nursing.com whose study packages include video lectures.
Finally, the company has a blog post section that goes into detail on all matters NCLEX exam and nursing career.
Nurse Plus Course Pricing Options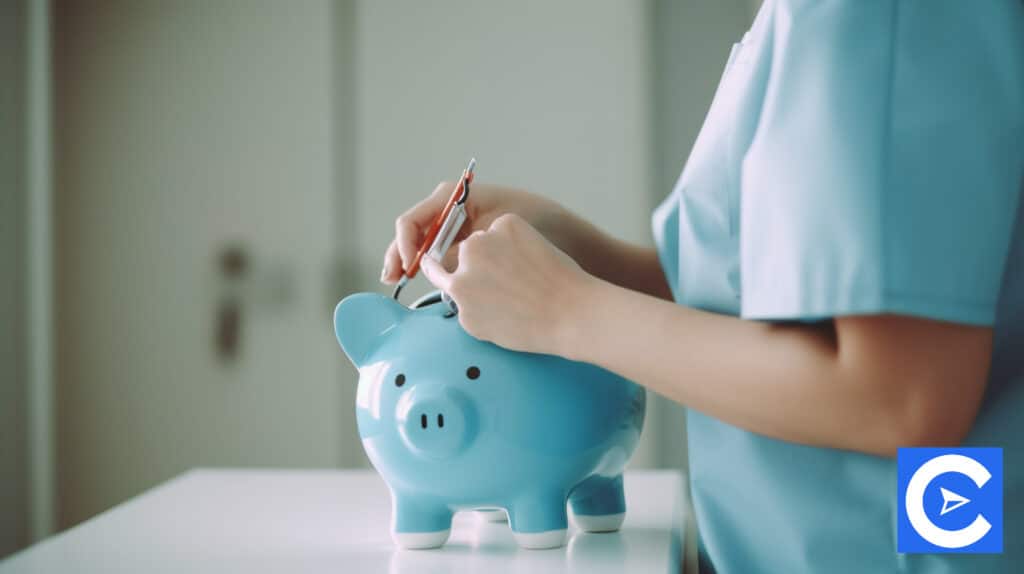 The company offers three packages for NCLEX exam learners.
The first study package is a monthly subscription that comes with 30-day access.
This plan is $49.
One of the most affordable offerings in the industry.
In this package, you'll have access to:
2,500 NCLEX-style questions
350+ SATA questions
80 realistic practice tests
Unlimited NCLEX CAT simulators
Pass Guarantee
Suppose you need a longer study time.
You can resort to The Bulletproof package, which costs $99.
This package offers 60-day access.
And apart from all the resources in the first plan, you'll also have access to 300+ flashcards and 4 NCLEX cheat sheets.
Finally, there's a one-year subscription that has the same study materials as the Bulletproof package.
The full-year plan is $139.
Nurse Plus review study packages have a robust question bank with dozens of questions you can repeatedly do until you are satisfied with your abilities.
All the study packages have a pass guarantee, even the one-month subscription.
That means the company is confident in its study materials.
In the worst-case scenario, you'll get a full refund if you fail.
It's a win-win!
Platform's Ease of Use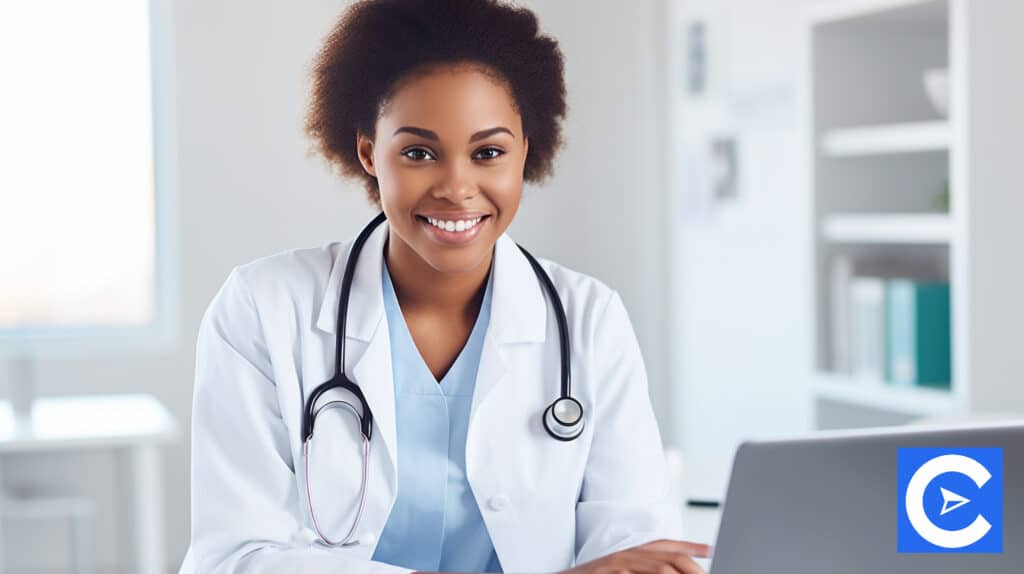 The Nurse Plus website layout of the practice tests per topic is straightforward.
It makes the NCLEX Review course less intimidating and user-friendly.
Further, the prep course dashboard is easy to follow.
Learners can see the different functions, their progress, and how they compare to other test-takers.
Chances of passing NCLEX using Nurse Plus Review: 4/5
Price: 5/5
Ease of use of the platform: 5/5
Mobile app: 0/5
Question bank: 5/5
Student support: 4/5
We give Nurse Plus Review a 3.8-star rating because of its outstanding study resources that make preparing for NCLEX a breeze.
If the company could add a mobile app and video lessons, hard copy prep textbooks, or in-person classes, it would definitely get a better star rating.
Nurse Plus Academy NCLEX prep course is ideal for test-takers who want solid, affordable study materials that focus on practicing NCLEX-style questions.
Nurse Plus Review Pros and Cons
When all is said and done, what exactly are the disadvantages and disadvantages of using this review program when preparing for NCLEX?
Here is a summary of its strengths and weaknesses.
Strengths
The company offers a money-back guarantee to all the study programs, even the one-month subscription. That means the company believes there's a high probability of passing the exam the first time using their study materials.
Nurse Plus Academy is the most affordable among the NCLEX review programs. Although it's reasonably priced, the study tools are quite comprehensive.
The practice tests come with loads of features that help learners practice thoroughly. Further, test-takers can take practice exams that mimic NCLEX as many times as they want.
Nurse Plus is part of a company that boasts years of experience developing modern test materials for different industries. This is a surety that the study resources are watertight and offer an excellent study experience.
Weaknesses
Nurse Plus review doesn't have video lessons, prep textbooks, or in-person classes. And so, learners that need live classes or textbooks to learn better will find this prep course lacking.
The free version has loads of pop ads that make it difficult to focus on the study material. In other words, it's a teaser that forces you to get the paid version immediately. There's no value in using the free version for a long time.
Despite having a pass guarantee, Nurse Plus Academy doesn't publish its pass rate, which is fishy if you ask us. If the materials are as good as the student reviews show, it's only right that the public knows how many students pass on their first try.
The company doesn't have a mobile app that makes it easy to review the materials, especially the flashcards and cheat sheets. In their defense, Nurse Plus asserts that the website is compatible with mobile devices and tablets.
Evolution of the Nurse Plus Review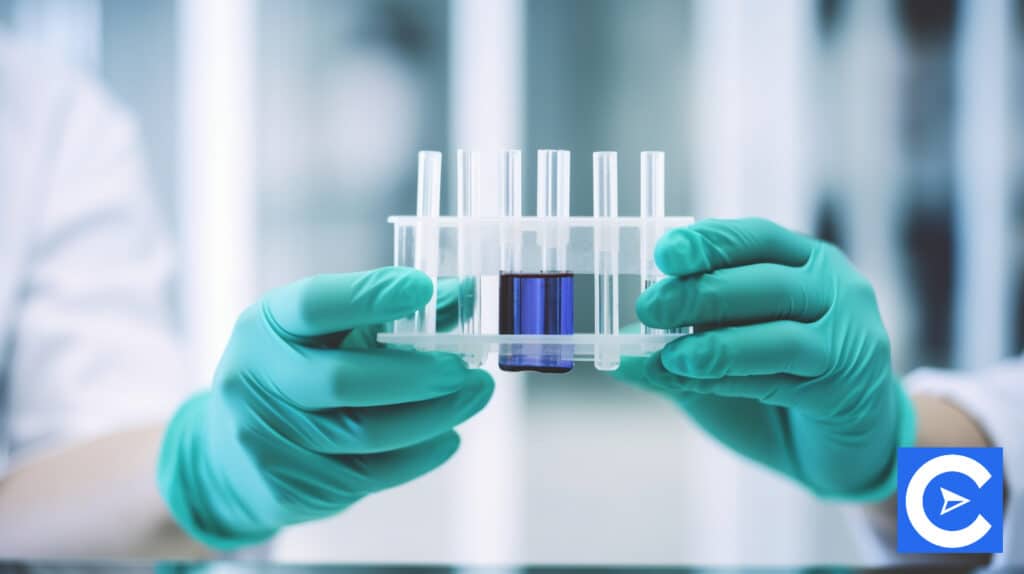 With the changes in the NCLEX exam, most nursing students are interested in knowing how soon to prep course providers will be incorporating these changes into their prep courses.
We hope that Nurse Plus Academy will incorporate NCLEX next-generation practice questions to reflect the new changes in the exam.
Further, publishing the pass rate can be a great way of assuring the public how effective Nurse Plus materials are in passing the nursing exam.
In addition, adding video lessons, a prep course textbook, and other study resources to help learners review the exam content will be a great addition to the review program.
This way, learners don't have to supplement the company's study materials.
Finally, although the study resources can be easily accessed through a mobile device, an app is still crucial.
In the future, it will be great if Nurse Plus review reconsiders and introduces an app to enhance learning and preparation for the NCLEX exam.
Methodology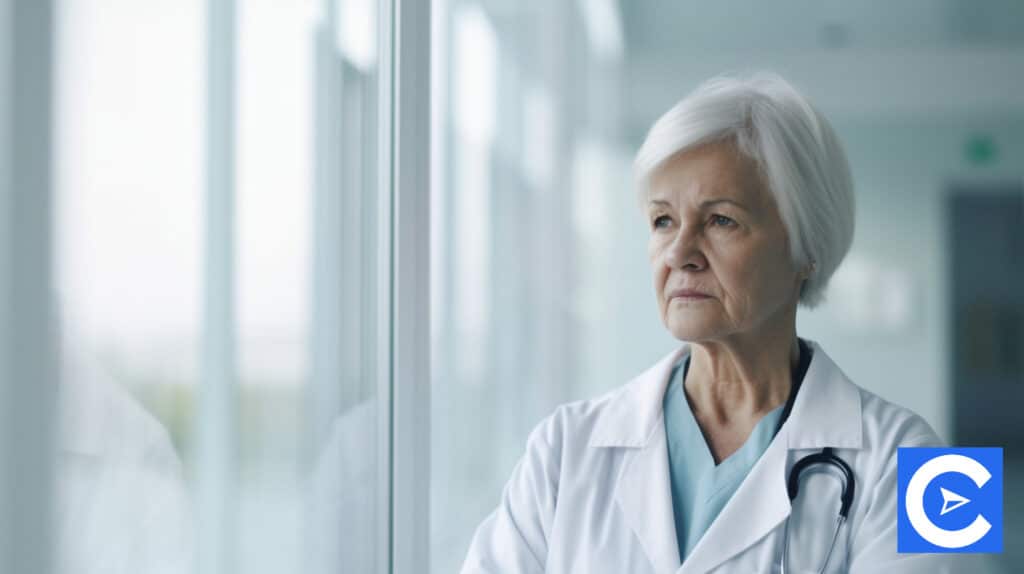 In this review, we studied the Nurse Plus review curriculum, study materials, study packages, pricing points, and the platforms' ease of use.
We gave star ratings to the factors that make the prep course effective.
The factors include chances of passing the exam using Nurse Plus study materials, pricing, student support, and question bank.
From our review, we concluded that the Nurse Plus company is perfect for learners interested in refreshing their knowledge from nursing schools using practice exams that mimic NCLEX to a t.
Conclusion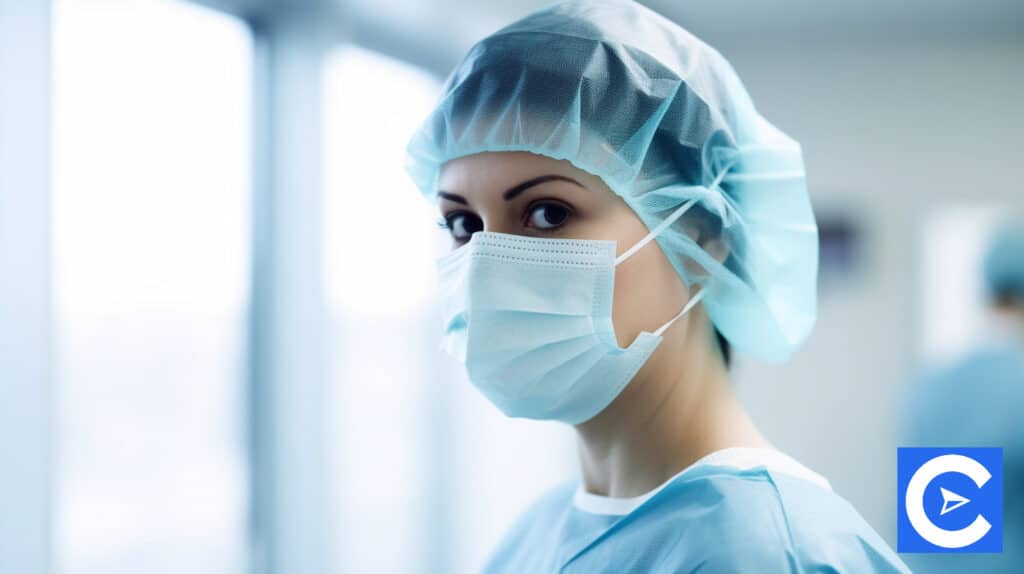 To sum up, the Nurse Plus review is one of the best NCLEX test prep.
The company offers very valuable study resources at reasonable prices.
The practice tests are comparable to none.
The many features incorporated in the tests make learning effective.
Further, the fact that learners can take as many full-length NCLEX-style questions as they need is excellent.
Additionally, the money-back guarantee is a great addition to nursing students.
Generally, Nurse Plus Academy has outdone itself when it comes to prepping for NCLEX using practice exams.
Nurse Plus Review FAQs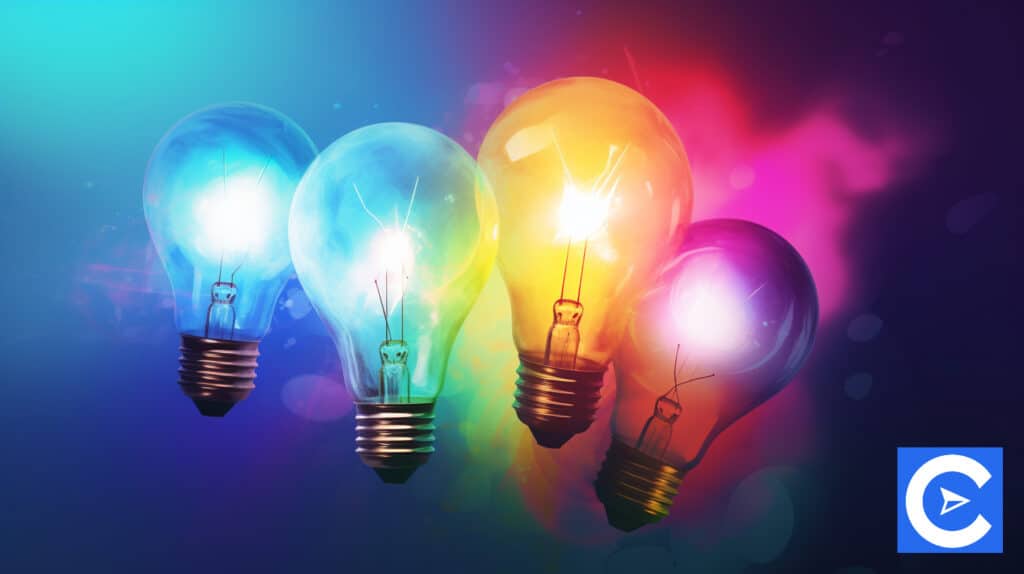 Is Nurse Plus a good NCLEX prep?
Yes. Nurse Plus is a good prep course. The course is practice-based, meaning its study resources are centered around taking practice questions and exams repeatedly until the knowledge sticks. The questions are split per topic. NCLEX-style practice exams also help learners familiarize themselves with the actual exam.
Which review is best for NCLEX-RN?
There are dozens of reviews for registered nurses. Here are our top pics.
– UWorld
– The Princeton Review
– Nursing.com
– Hurst Review
– Archer Review
– Nurse Plus Academy
Depending on their learning styles, these providers have a wide range of resources ideal for different test-takers.
Is a nursing.com membership worth it?
Yes. Nursing.com offers a comprehensive prep course that's robust, affordable, and well-rounded. Its main selling point is SIMCLEX, which has over 6,000 practice questions. SIMCLEX mimics the algorithm used in the actual NCLEX. When you take the practice exam, it increases or decreases in difficulty depending on your answers.
Is there a test bank for NCLEX?
NCSBN develops the NCLEX exam. Previously, they offered practice questions, which were past NCLEX exam questions. Recently, they sold the NCLEX question bank to The Princeton Review. So, if you are interested in reviewing past NCLEX exam questions, The Princeton Review is the way to go.
How do I guarantee to pass NCLEX?
The only way to guarantee a pass is to start your preparation early, review the study materials thoroughly and take as many practice tests as possible. It's also crucial to take a full-length NCLEX practice exam that uses the same algorithm as the real exam.
How long does it take to get a nursing license?
The duration of getting a nursing license varies. However, it can range between 16 months to 4 years, depending on whether you are pursuing an ADN or a BSN. Once done, you can take the NCLEX exam before or after graduating. It will take 1-2 weeks to get your license.
Is Nurse Plus legit?
Yes. Nurse Plus is legit. The company offers affordable and comprehensive NCLEX practice questions. You can also take unlimited full-length exams. Plus, there are additional resources, including over 300+ flashcards and four cheat sheets. All these study materials cover NCLEX content thoroughly.
What is the NCLEX-RN test like?
The National Council Licensure Examination is a computerized exam where test-takers can take a minimum of 60 questions and a maximum of 145 questions.
The questions come in different formats, including multiple-response, multiple-choice, and drag-and-drop questions. The questions are vague, so you must be thoroughly prepared to pass.
Should I use a book or an app for NCLEX?
Use both. A book will help you cover the key concepts by chapter and topics so that you can have a foundational knowledge of what the exam is about. With an app, you can go through the practice questions, review flashcards, or skim through cheat sheets on the go.
Is the NCLEX difficult?
NCLEX is moderately difficult. According to NCSBN, the national pass rate is 86.55%, although the pass rate varies per state. That means only 13.45% fail the exam on the first attempt. The exam requires serious preparation to pass. The main study tool to ace the exam is practice questions.
Reference