Greetings, dear reader!
We are delighted to share a head-to-head comparison of Hurst vs UWorld NCLEX review.
In this article, we'll focus on the key features that make these prep course providers excellent.
We'll highlight how the study materials compare and which NCLEX prep course among the two has the best study resources.
We'll close the discussion with the winner.
Here is a summary of the key features we'll compare:
Course content
Pricing and course options
Qbank and practice tests
Video lessons and live instruction classes
Student support
And more!
Keep reading for the details.
Head-to-Head Comparison of Hurst vs UWorld NCLEX Review Features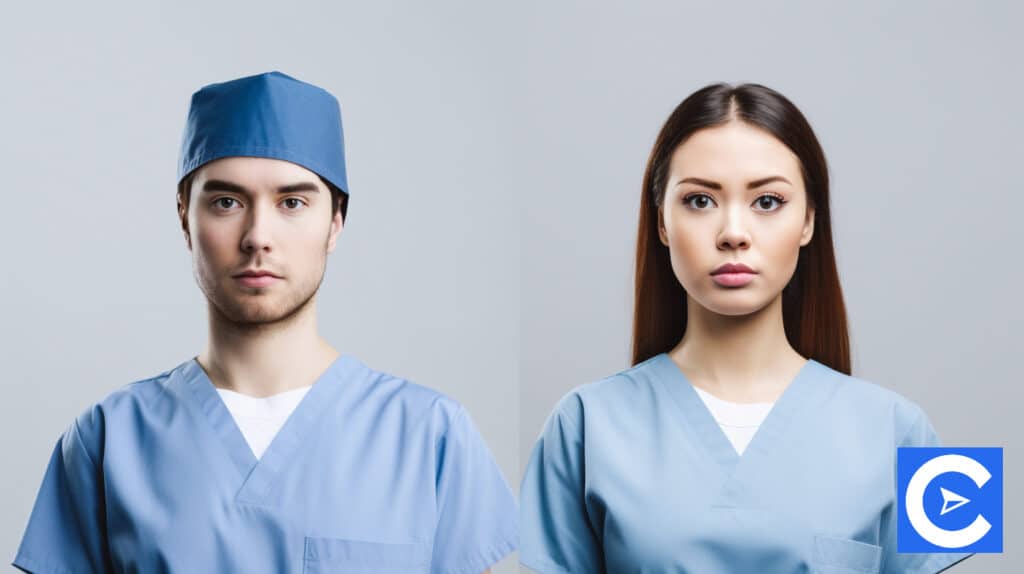 UWorld is known for its large question bank and detailed rationales that help revisit nursing school content in-depth.
Hurst NCLEX review course focuses on content mastery.
It has an array of study resources that learners can leverage to understand the foundational knowledge tested in the exam.
Let's now look into the NCLEX prep course materials and how they compare.
Course Content
UWorld NCLEX review focuses on practice questions that mimic the actual NCLEX exam.
Both its NCLEX-RN and NCLEX-PN are centered on practice questions.
Learners have access to the Qbank, which has over 2,000 questions and self-assessment exams that allow them to determine how ready they are for the actual exam.
The number of self-assessment exams varies depending on the study package.
The most-priced study package comes with two self-assessment tests.
UWorld is known for its detailed rationales that have been emulated with many NCLEX prep courses.
The rationales are well explained with vivid images to deepen understanding.
Besides these resources, UWorld also has flashcards to help test-takers retain information.
The performance tracker helps test-takers track their progress, identify knowledge gaps and work towards improving those areas.
Learners can also compare their performance to other nursing students to determine how they compare.
As for Hurst, the study packages come with a workbook, Hurst Qbank, must-know content, and readiness exams.
You'll have additional study resources if you settle for the premium packages that come with interactive streaming reviews or in-person classroom experiences.
Hurst NCLEX review has over 1,500 practice questions.
Learners have access to video lectures that walk them through filling out the workbook, which is the prep course's study guide.
The readiness exam provides a way to determine your preparedness for the real exam.
Our verdict: Hurst has an array of study materials. Apart from the question bank, there are live sessions and video lectures. The Must Know Content gives learners a compressed review of the important content tested in the exam. Since UWorld only has Qbank and self-assessment exam, Hurst review wins hands down because of the sheer number of course materials.
Pricing and Course Options
UWorld has four study packages ranging from $139 to $329.
The 30-Day Access plan comes with 2,000+ practice questions and costs $139.
Next is the 60-Day Access, which has 2,000+ exam questions and one self-assessment test.
This one is $169.
The third plan offers 90-Day Access for $219.
This plan has two self-assessment tests and 2,000+ NCLEX-style questions.
Finally, we have 180-Day Access.
This is the most expensive plan.
It goes for $329.
With this plan, you'll have access to 2,000+ questions, two self-assessments, and NGN questions.
As you may have noticed, UWorld solely focuses on practice questions across all the study packages.
In contrast, Hurst has five study packages.
The first plan is the Hurst Qbank at $109.
The question bank has 1,500+ RN questions or 1000+ PN questions, depending on which one you sign up for.
The exams are in two modes: flashcards or quizzes.
You'll also have 30% of the practice questions in an alternate format.
Taking simulation exam questions in different formats helps with critical thinking.
You'll be better prepared to take the real NCLEX exam.
From there, we have Hurst Now.
Hurst Now offers 90-Day Access and costs $249, slightly more expensive than UWorld.
This study package offers:
Hurst Qbank
Four readiness exams
Must-Know Content
Hurst workbook
The next plan, Hurst Now Plus, offers 120-Day Access at $339.
Hurst Now Plus has all the resources above plus Elevate.
Elevate is a package that has several other NCLEX review materials.
The fourth study package is Hurst N-Stream at $399.
This plan has everything in the Hurst Now plan plus interactive streaming video.
Learners can stream live classes right in the comfort of their sitting rooms.
The last plan is Hurst Live, which incorporates a live classroom experience where learners interact with instructors one-on-one.
While UWorld only offers practice questions, its prices have caught up and even passed the Hurst NCLEX review, which has several packages, each with many study resources.
Our verdict: When it comes to Hurst vs UWorld pricing and course options, Hurst review is reasonably priced compared to UWorld. Hurst offers five packages that range from self-paced to video lessons to live classes. The cost of the study packages matches the array of materials provided in each package.
Qbank and Practice Tests
Let's now take a look at the Qbank and practice tests.
Hurst offers 1500+ NCLEX-style questions.
The company has incorporated 30% alternate format questions into its Qbank.
Hurst practice questions come with well-explained rationales to help learners understand the reason behind the incorrect and correct answers for all the questions.
Further, you can take the practice tests in flashcard or quiz mode.
Hurst review also has a readiness exam.
These exams have 125 test questions.
The readiness exam is designed to help you determine whether you are ready for the actual NCLEX.
Conversely, UWorld has over 2,000 practice questions, slightly higher than Hurst review.
The company is known for thoroughly explained rationales accompanied by illustrations and vivid images.
Not only that, UWorld has next-generation NCLEX questions.
In fact, when buying study packages, you can opt for a package with NGN questions or traditional NCLEX-style questions.
Our verdict: UWorld takes the day. Apart from the number of practice questions, the rationales delve deep into the logic behind the answer choices. Test-takers can purchase NGN questions or resort to the standard questions.
Video Lessons
Hurst N-Stream plan comes with several study materials, including live-streaming lectures.
The video lessons are about 100 hours, covering filling the Hurst workbook and test-taking strategies.
The one thing that stands out in Hurst's videos is the clean approach, where an instructor takes learners through content review with the help of graphics and diagrams.
The videos are excellent for reinforcing core concepts, although one may find them boring after a while.
UWorld doesn't have video lessons.
Our verdict: Hurst review is the winner. Although the videos could be more engaging, its competitor, UWorld, has nothing to compare them to.
Live Instruction Classes
As for live instruction classes, UWorld doesn't offer live classes.
Its primary study material is the QBank.
Apart from that, there's the flashcard and performance tracker.
On the other hand, Hurst Review has a study package, Hurst Live, that incorporates three days of live classes that sum up to 21 hours.
Apart from the three days classroom session, you'll also have access to 4 readiness exams, Hurst Qbank, Must-Know Content, and Hurst workbook.
The Hurst Live package costs $399.
Our verdict: Hurst review takes the lead since UWorld NCLEX review doesn't offer live classes.
Money-Back Guarantee
Hurst NCLEX review has a pass guarantee.
The company asserts that test-takers will get a full refund or a 45-day remediation class if they take the actual NCLEX within three months of graduating and fail.
As a nursing student, the last thing you want is to fail the NCLEX the first time you take it without a backup plan.
And so Hurst cushions its learners from starting all over again.
On the contrary, UWorld doesn't offer a money-back guarantee.
If you fail on your first trial, you'll have to purchase one of the study courses again.
Our verdict: Money-back guarantee indicates that the NCLEX prep course provider has complete confidence in their study resources and will pay you back 100% of your money if you fail. With this in mind, we declare Hurst review the winner.
Student Support
Hurst NCLEX review provides learners with support from their expert nurses.
Test-takers can also get in touch through phone, email, and Hurst social media handles.
When it comes to UWorld, learners can get support using email or a help page.
Our verdict: As for Hurst vs UWorld customer support, both companies are doing an excellent job. So, it's a tie.
Ease of Use of the Platform
UWorld platform mimics the NCLEX user interface.
The platform is user-friendly, and the practice question review dashboard is a dead-ringer for the NCLEX dashboard.
The colors, buttons, fonts, and timer are the same as the actual NCLEX.
This is perfect for test-takers as they familiarize themselves with the exam early on.
Hurst review also has a user-friendly interface.
The video lessons are interactive, making it fun to listen to the sessions.
However, the UWorld platform is way better.
Our verdict: UWorld takes the lead since its platform is easy to use, plus the practice exam dashboard replicates NCLEX's
Hurst vs UWorld Comparison Table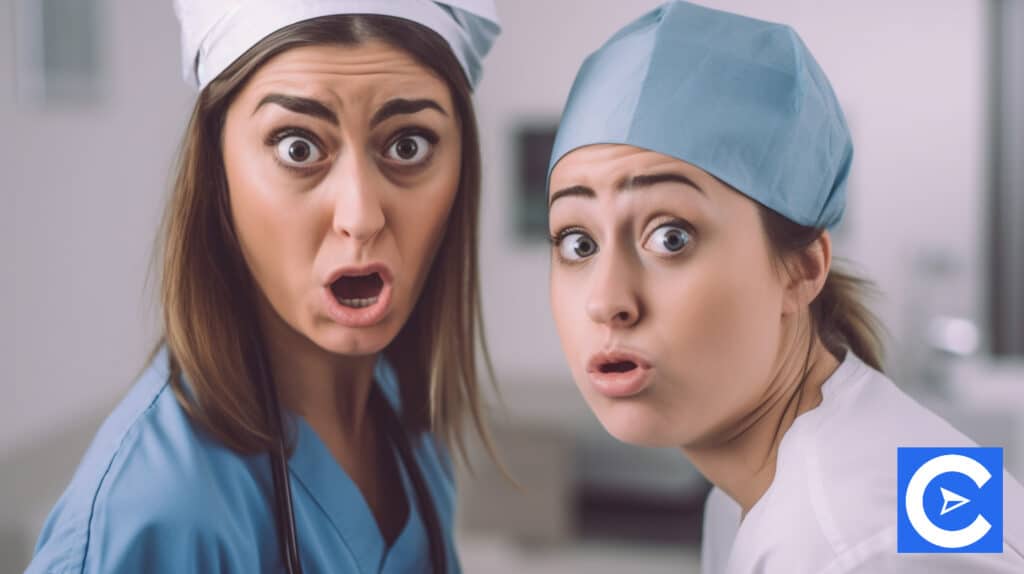 | | | |
| --- | --- | --- |
| | UWorld | Hurst Review |
| Practice exams | 2 | 4 |
| Qbank | 2,350+ | 1,500+ |
| Package prices | $139-$329 | $109-$399 |
| Money-back guarantee | No | Yes |
| Student support | Yes | Yes |
| Live classes hours | None | 21 hours |
| Video lessons | None | 100+ lessons |
Hurst vs UWorld: Which One Is the Best?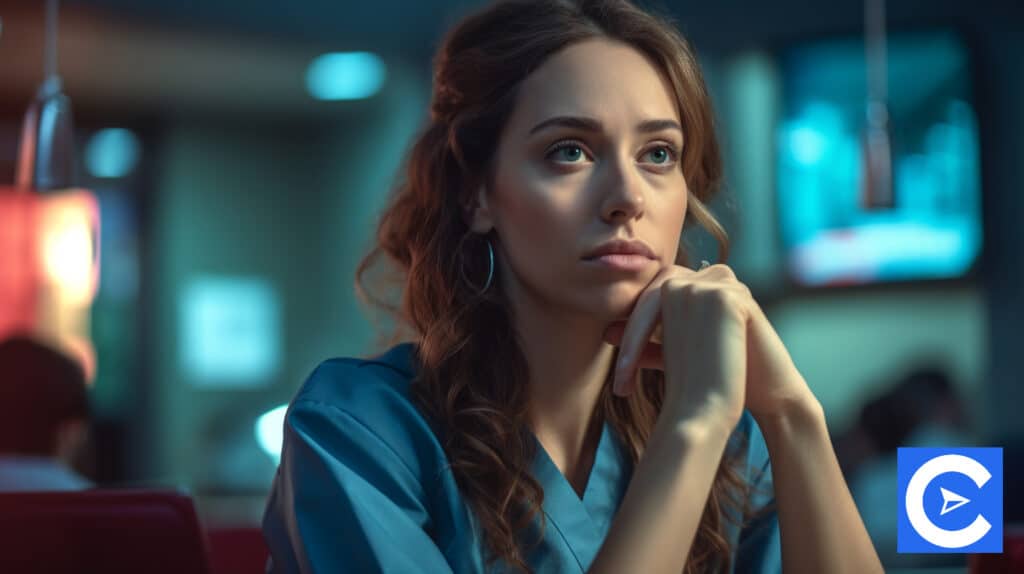 We've finally come to an end of our head-to-head comparison of Hurst vs UWorld.
We can all agree that both are great prep course providers with excellent review materials.
But according to the comparison, Hurst NCLEX review took the lead in multiple fonts.
Hurst review has comprehensive course material.
The pricing for the study materials is reasonable, while UWorld is a bit expensive, given that it only offers practice questions.
Hurst has also done a good job with the video lessons and live instruction classes.
Finally, Hurst has a money-back guarantee policy which UWorld doesn't have.
UWorld has won in two areas, Qbank and practice questions, because of the quality, detailed rationale explanations, and platform's ease of use.
Bottom line?
Hurst review is our winner.
However, the provider you'll settle for depends.
If you've forgotten the content you were taught in nursing school and are struggling to refresh your memory in the different subject areas, Hurst review is the best fit.
Suppose you are confident in your nursing knowledge and want to solidify that knowledge.
UWorld will be a great NCLEX test prep provider.
Hurst vs UWorld Frequently Asked Questions (FAQs)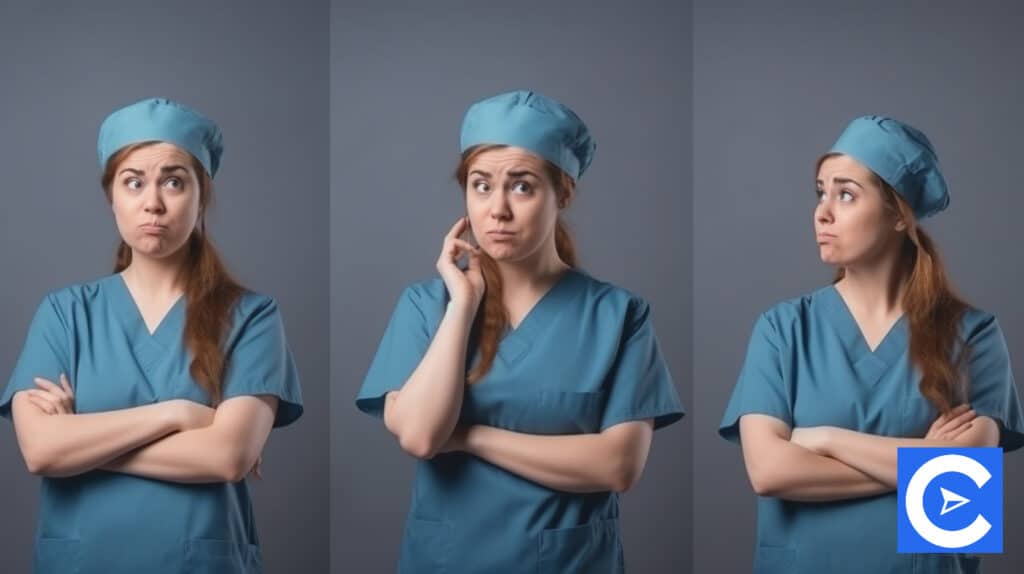 Is Hurst Review or UWorld better?
It depends. UWorld is perfect for learners who want to polish their knowledge using NCLEX practice questions. This group already has foundational knowledge of the exam content. Hurst review has an array of study materials for learners who want to understand the NCLEX exam content. Hurst is content-heavy.
What is better than UWorld?
UWorld is better simply because of the detailed rationale that comes with the question bank. There are several test-prep providers that are better than UWorld in video lectures, live instructions, pricing, and study packages. Hurst review and Kaplan are the best NCLEX reviews in these fonts.
Is Hurst good for NCLEX?
Yes. Its pass rate is 98.6%. Hurst offers four study packages that come with must-know content, readiness exams, a workbook, and a Qbank. The Qbank has over 1,500 questions, where 30% are in an alternate format. The practice questions have detailed explanations of why your answer is correct or incorrect.
Is Hurst similar to NCLEX?
No. Hurst review practice questions are NCLEX-style questions. Thirty percent of the questions come in an alternate format. However, the company doesn't use computer adaptive testing like NCLEX, nor does it imitate the NCLEX dashboard. So, yes, it prepares test-takers but doesn't replicate NCLEX to a t.
Is there a good alternative to Hurst?
Kaplan is better than Hurst review, although it's expensive. Kaplan offers more practice questions. To be exact, it offers 600 more questions than Hurst. Further, the practice questions are closer to NCLEX exam questions than Hurst. You can also try UWorld practice exams, as they are better than Hurst.
Reference