Hi there! Welcome to another comprehensive article on NCLEX Mastery vs UWorld.
If you are confused about which one best suits your NCLEX-RN preparation, we'll clear your doubt in a bit.
In this article, we'll compare the two NCLEX test prep course providers based on different features, including course content, pricing and course options, a question bank, and student support, among other key features.
In brief, in our comparison, we'll look at the following features:
Course content
Platform's ease of use
Qbank and practice tests
Pricing and study packages
Video lessons and live instruction classes
Let's get started.
Head-to-Head Comparison of NCLEX Mastery vs UWorld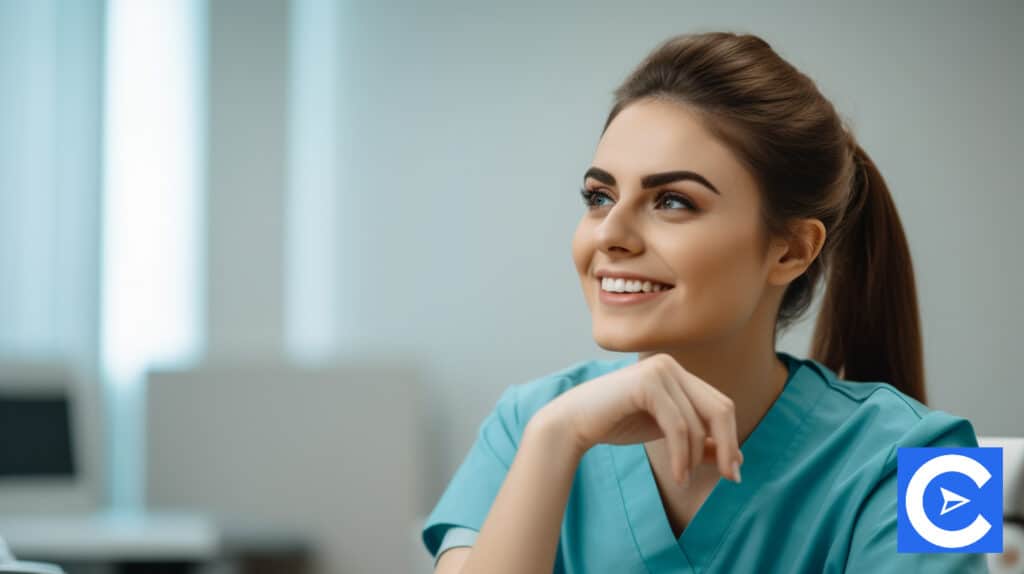 If you are preparing for NCLEX-RN or NCLEX-PN, it's only right that you choose the right NCLEX review course that will meet you at the point of your need.
NCLEX Mastery and UWorld are two prep course providers with excellent materials.
Hence, we want to help you make an informed choice on which one will best suit your prep needs.
So, let's kick off the discussion with the course content.
Course Content
NCLEX-RN Mastery is a product of Higher Learning Technologies, a provider that specializes in mobile learning.
As such, NCLEX Mastery is ideal for learners constantly on the go.
They can easily access the study materials from wherever.
The company offers an array of study resources.
All the study packages come with practice questions, mnemonics, quizzes, terminology, a progress tracker, and a pass guarantee.
NCLEX-RN Mastery has over 3,000+ practice questions.
The test questions come with rationales that help you understand the logic behind the correct and incorrect answers.
The rationales incorporate images to make learning effective.
Mnemonics are also integrated into the comprehensive explanations to help test-takers retain information better.
Even more important, you can customize the practice tests in categories or topics you are weak to enhance your understanding.
What's more?
The mastery app has a comprehensive terminology session that has medical terms definitions.
Whenever you find a term you don't understand, you can quickly check the terminology sections and return to your studies.
The quizzes allow you to test your understanding of the different categories tested in the NCLEX exam.
From there, you can shift your focus to the topics you lag behind.
Another feature that makes the Mastery app stand out is the progress tracker.
The tracker gives you details about your performance.
You'll get a breakdown of your performance per topic in percentages.
From the statistics, you can focus more on your weaknesses.
All the NCLEX Mastery course materials work together to help you ace the NCLEX.
Finally, depending on your phone, you can get this mobile app on the app store or Google play store.
On the flip side, the UWorld NCLEX prep course offers Qbank, self-assessment tests, and flashcards.
UWorld question bank has over 2,350 NCLEX-style questions.
The company has invested so much in the practice questions rationales to give test takers a comprehensive approach to answering NCLEX.
UWorld rationales are well-explained.
They go into detail to ensure learners get the gist of the main concept.
The idea is to make the self-study as effective as possible.
There are also self-assessment tests that simulate NCLEX.
The NCLEX simulation tests have 100 timed questions.
The exam tests how ready the learners are for the actual NCLEX.
A "high" or "very high" on the self-assessment tests is a sure sign of passing the actual exam.
Apart from these two study materials, UWorld also offers flashcards.
Spaced repetition is an excellent strategy for memorization and information retention.
Having compared the two prep course providers, which one is better?
Let's find out.
Our verdict: It's a tie. UWorld main study resource is the Qbank, and so is NCLEX Mastery, although it has more questions than UWorld. UWorld does a splendid job with the rationales, and so does the Mastery app, although UWorld is on top. Finally, both have a few additional review materials.
Pricing and Course Options
How much will you spend on NCLEX Mastery vs UWorld study materials?
Here is a breakdown.
All three NCLEX Mastery study packages come with mnemonics, Qbank, quizzes, and terminologies.
The only difference is the access duration.
The cost varies depending on how long you'll use the resources.
Despite that, you can always renew your subscription if the duration elapses and you are not done.
Here are the Mastery app study packages and costs.
One year of access goes for $139.99
Three months subscription is $69.99
One month's subscription costs $35.99
How do these prices compare to UWorld's?
Let's find out.
Qbank 30-Day Access is $139 (200+ questions)
Qbank 60-Day Access costs $169 (2,000+ questions and one self-assessment test)
Qbank 90-Day Access goes for $219 (2,000+ questions and two self-assessments)
Qbank 180-Day Access is $329 (All the materials in the 90 days option, plus NGN questions and one-time reset option)
Comparing NCLEX Mastery vs UWorld pricing, it's clear that UWorld is expensive.
The cost of UWorld's 30-Day Access study plan is the same as a year's subscription for NCLEX mastery.
Verdict: NCLEX Mastery wins. It's way more affordable than UWorld.
Qbank and Practice Tests
As mentioned, UWorld has 2,350+ practice questions, while NCLEX Mastery has 3,000+.
NCLEX Mastery has 650 more questions.
However, 30% of UWorld's practice questions are in alternate formats.
Learners can try different types of questions, like select all that apply.
The same formats that come in the NCLEX exam.
Since NCLEX tests critical thinking, they can test their abilities and improve before the test,
The UWorld questions are in NCLEX style, giving them an edge over NCLEX mastery.
Further, the prep course provider has a self-assessment test that tests nursing students' exam readiness.
As for the Mastery app, the company claims that 3000+ questions are based on past NCLEX.
Again, the practice question comes with rationales like UWorld, although not as detailed.
Apart from the practice tests, you can take quizzes to test your knowledge on the different categories.
NCLEX Mastery also pays special attention to test-taking strategies, although not as thorough as Kaplan.
There's a specific section with tips on answering the NCLEX exam questions.
UWorld doesn't cover test-taking strategies.
Verdict: UWorld takes the lead! Both have a comprehensive question bank with many questions that come with rationales. They all have additional test questions to help learners drill into the knowledge learned. But UWorld does a better job in terms of the quality of the practice questions.
Video Lessons
Both UWorld and NCLEX-RN Mastery focuses on practice questions.
They don't have video lessons as part of the study tools in the study packages.
Hence, it's a draw.
Live Instruction Classes
The two prep course providers don't offer live classes.
All the study materials are online.
Again, it's a tie.
Money-Back Guarantee
Mastery app is so confident in the study tools that it gives a double money-back guarantee to learners who use their materials and fail the NCLEX on the first attempt.
That shows just how confident it is about its NCLEX nursing program.
In contrast, UWorld doesn't offer a money-back guarantee.
Verdict: My Mastery takes the lead. According to the website, you won't need the full refund because you'll pass the first time.
Student Support
Learners can contact the UWorld team via email and the help contact form on the website.
In addition, they can also reach out through UWorld social media channels, including Instagram, Facebook, and Twitter.
Furthermore, UWorld has a comprehensive, frequently asked question section covering all aspects of its services.
NCLEX Mastery nursing students can reach the team via phone and email.
The company doesn't provide social media handles.
Verdict: UWorld takes the lead here. Apart from several avenues of contact, the FAQ section also offers excellent help.
Ease of Use of the Platform
The Mastery app has a user-friendly interface.
Not only that!
The review content is well-organized, whether it's text or images.
The information is concise and straightforward.
When it comes to UWorld, the interface balances images and texts well.
You can track your progress on the dashboard and see how much time you commit to the tests.
This way, you can work at your pace before the exam.
Additionally, UWorld self-assessment tests mimic the NCLEX exam board.
You'll familiarize yourself with what the exam looks like.
This will calm your exam anxiety when taking the real NCLEX.
It will seem like another UWorld practice exam.
Verdict: While both have done a good job, UWorld takes the lead.
NCLEX Mastery vs UWorld Comparison Table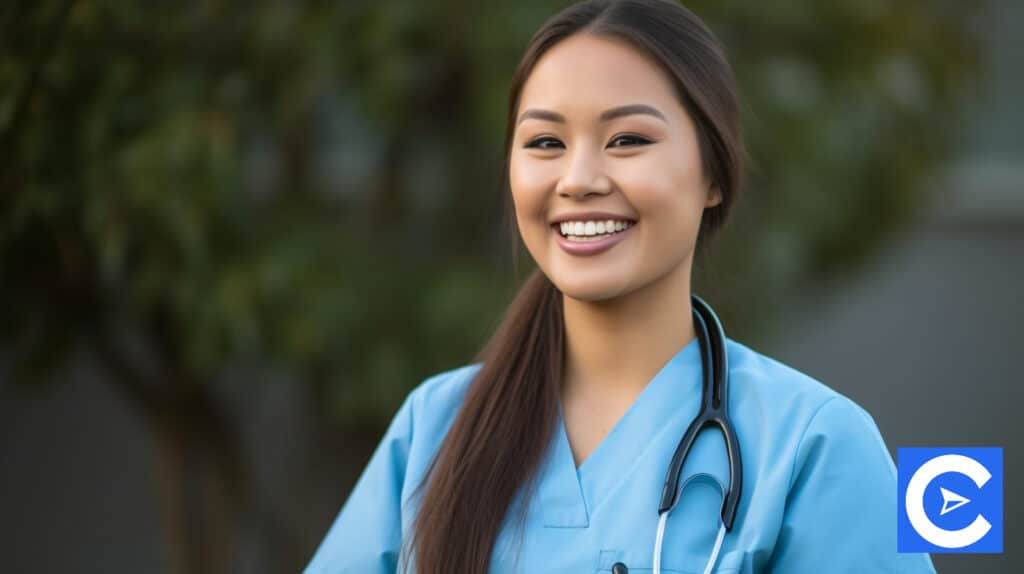 | | | |
| --- | --- | --- |
| | NCLEX Mastery | UWorld |
| Practice exams | None | 1-2 depending on the study package |
| Qbank | 3,000+ | 2,350+ |
| Package prices | $35.99-$139.99 | $139-$329 |
| Money-back guarantee | Yes | No |
| Student support | Yes | Yes |
| Live classes hours | None | None |
| Video Lessons | None | None |
NCLEX Mastery vs UWorld: Which One Should You Choose?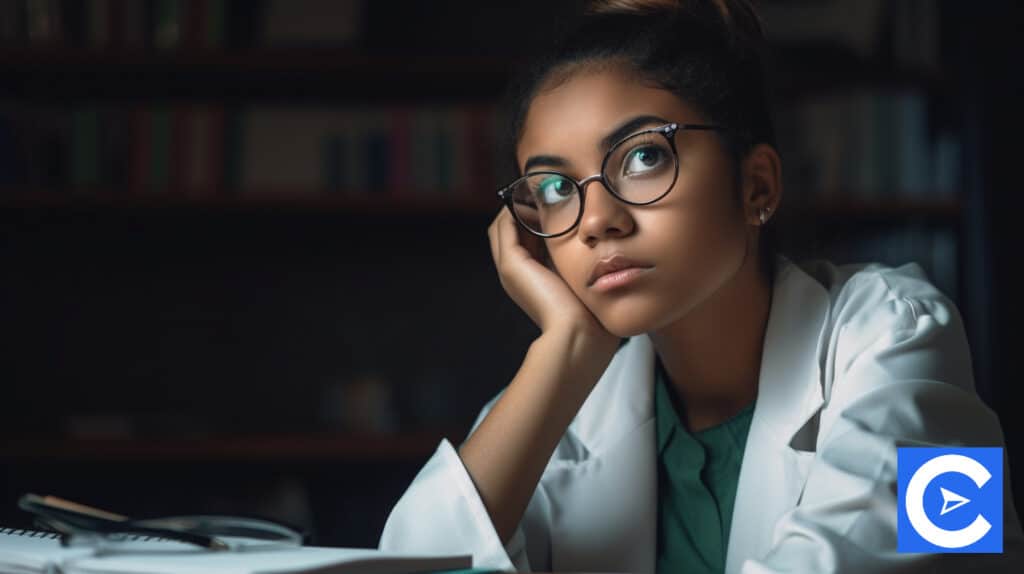 Both NCLEX Mastery and UWorld offer excellent study materials.
UWorld takes the lead in Qbank and practice tests, student support, and the platform's ease of use.
NCLEX Mastery won in pricing and money-back guarantee.
The two test prep companies tied when it comes to course content.
That said, we can all agree that UWorld took the lead.
Despite that, the NCLEX Mastery app offers excellent study tools for NCLEX learners.
Since it's a mobile app, you can access the practice tests and quizzes whenever you have a few minutes to spare, making it possible to cover a lot in a short time.
NCLEX Mastery vs UWorld FAQs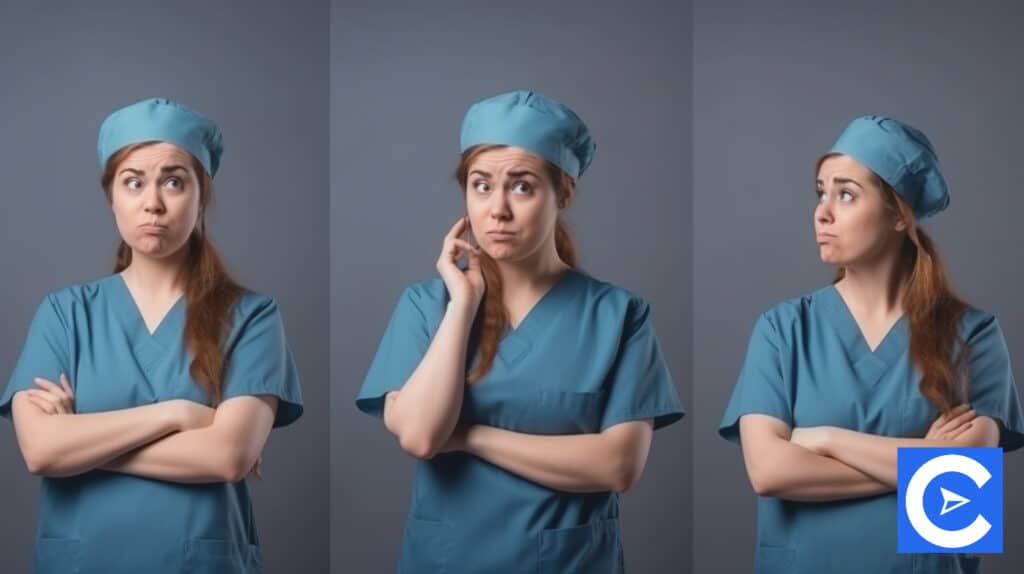 Which is better, NCLEX Mastery vs UWorld?
UWorld is better because of the detailed rationale that goes in-depth into the logic behind the correct and incorrect answers. Further, the self-assessment exams tell you your probability of passing the actual test. From the feedback, you can take the exam or postpone it to study more.
Is mastery nursing good for NCLEX?
Yes. It's good for NCLEX. NCLEX Mastery offers learners 3,000 questions. The questions are customizable depending on learners' study needs. Further, it offers a double money-back guarantee. Meaning if you fail the exam on your first try, you'll get twice the amount you paid.
Is UWorld easier or harder than NCLEX?
UWorld is harder than NCLEX. In a survey by Zippia, 90% of the students reported that UWorld is harder than the actual NCLEX. UWorld is difficult because the goal is to ensure learners are well-prepared for the NCLEX. What use would it be if it were easier than NCLEX?
How does NCLEX compare to UWorld?
The two differ in terms of difficulty level. UWorld Qbank questions are harder than NCLEX. That means you'll have to do your best with UWorld to pass the actual exam. It also means if you pass the UWorld practice exam, you have a higher chance of passing NCLEX.
What is the best way to study for NCLEX?
– Start your preparation early, say one to three months before the exam.
– Consider enrolling in an NCLEX review course
– Understand the exam format
– Have a study plan in place
– Stick to the study plan up to the test day
– Take many practice questions
What is the difference between NCLEX and NCLEX mastery?
National Council Licensure Examination is a standard exam that nurses must take to become registered nurses, that is, get the license to practice. NCLEX Mastery is a prep course provider that offers study resources for nursing students to prepare and pass the NCLEX.
What are the benefits of NCLEX Mastery compared to UWorld?
NCLEX Mastery has many practice questions. It offers 3,000+ test questions, while UWorld offers 2,350+. It has a double money-back guarantee for first-time test takers. Additionally, it's affordable compared to UWorld.  Its one-year subscription is the same price as UWorld's one-month plan.
How long does NCLEX Mastery take to complete?
There are three study packages. How long you take depends on the study package you settle for. There's a one-month subscription that costs $35.99. A three-month plan is $69.99, and a year's subscription is $139.99. The one you settle for depends on how prepared you already feel.
What are the differences between NCLEX and UWorld?
NCLEX is a standard exam for all aspiring nurses. Nursing students must pass NCLEX to become registered nurses. UWorld is a test prep company that offers study materials for the NCLEX. The UWorld practice questions are usually more challenging than NCLEX's, thoroughly preparing learners for the exam.
Reference