Hey there, welcome to our comprehensive guide to Archer Review NCLEX vs UWorld.
In today's article, we want to discuss the differences between ArcherReview and UWorld.
In particular, we'll compare the key features in these prep courses, use a comparison table to highlight the differences, and then wrap it up with our verdict on which one takes the lead.
To be precise, we'll base our comparison on the following features.
Platforms' ease of use
Pricing and study packages
Course content
Qbank and practice tests, to mention a few
Without further ado, let's get started.
Side-by-Side Comparison of ArcherReview vs UWorld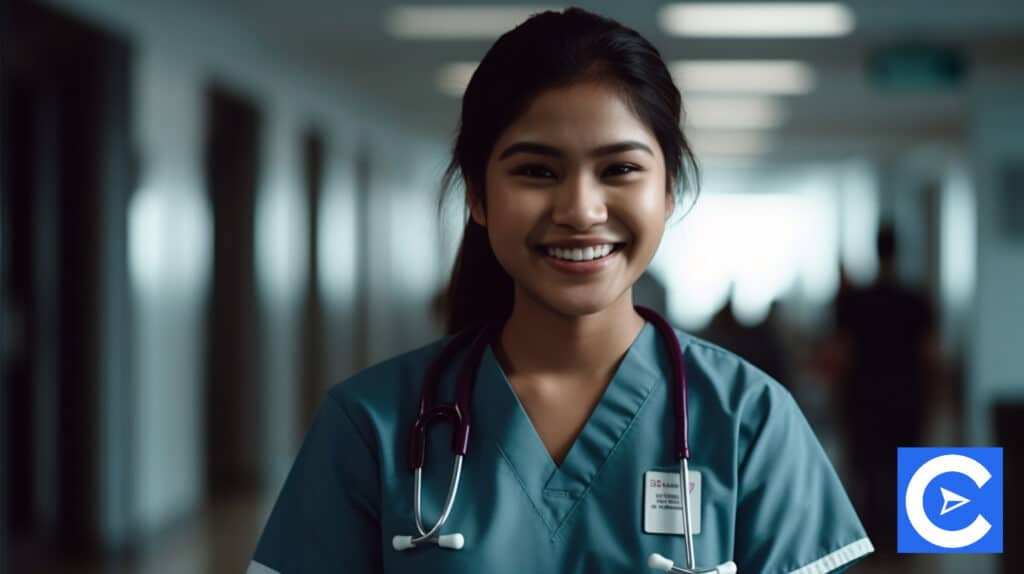 When taking the NCLEX exam, you need all the help you can get to pass.
That's why we took the time to compare the ArcherReview NCLEX vs UWorld to see how the main features compare.
We want to help you make an informed choice regarding the best prep course that will give you the highest value for your money.
Course Content
With a pass rate of 98%, ArcherReview study packages are as comprehensive as they can get.
This NCLEX prep provider caters to all learning styles with its live classes, on-demand video lectures, video sessions, and self-paced courses.
The course you settle for depends on the material you need, how long before the exam, and finances.
According to the website, ArcherReview NCLEX is geared towards helping nursing students with decision-making and clinical knowledge.
And how does the ArcherReview ensure learners acquire the clinical knowledge needed to navigate the dreaded NCLEX exam?
Well, it has a dozen study resources, including a question bank, CAT exams, high-yield NCLEX topics, printable handouts, video sessions, and live classes.
Learners can customize the question per topic, client needs category, alternate format, and so on to fit their needs.
There are also multiple mock exams that use the CAT technology, the same as that of NCLEX.
Learners can take multiple mock exams to test their readiness.
Further, ArcherReview incorporates NGN exam questions, which NCSBN will implement in 2023.
The performance tracker feature allows students to see their performance compared to other learners and analyze their progress.
Next, we have the printable handout, which is more convenient for content review than a textbook.
Students can comb through the key concepts without sifting through dozens of pages.
Further, all the study packages come with video sessions and webinars.
These two tools allow nursing students to learn directly from experts.
Additionally, the live class sessions for the premium package offer one-on-one interaction with instructors where learners can ask questions and get responses on the spot.
As for the UWorld NCLEX prep course, we have the Qbank with 2,350+ questions and self-assessment tests.
The Qbank comes with rationales to help learners review the NCLEX content effectively.
The self-assessment exams are designed to test learners' exam readiness.
Verdict: ArcherReview wins because of the sheer number of materials dedicated to content review. Although the rationales are not as comprehensive as UWorld's, it still does an excellent job.
Pricing and Course Options
ArcherReview offers study packages in three tiers.
The first tier is the combo on-demand: NCLEX RN Rapid Review Combo On-Demand +Qbank.
This study plan has three study packages that have the following review materials.
self-paced full-length crash crush videos
computer adaptive testing mode
2,800+ questions and rationales
180+ new generation NCLEX
High-yield NCLEX topics
Multiple mock NCLEX CAT tests
Self-paced topic-wise webinars
Question bank + multiple assessments
Printable handouts (250 pages)
The cost varies depending on the access duration.
The 60-Day Access costs $89.
The second plan is the 90-Day Access, which is around $104.
The third study package is the 180-Day-Access package, which costs $169.
The last plan in this tier is a one-year subscription that goes for $199.
The second tier is the NCLEX-RN Rapid Review Live + On-Demand + Qbank, also known as SUREPASS COMBO.
This plan has a pass guarantee.
Apart from the study materials in the first tier, you'll also get access to the following:
NCLEX 2-day live webinar reservation
6 months Qbank + assessments
Two months of self-paced access to high-yield topic-wise webinars
Interact with the instructor live
Two months of self-paced access to live review crash course videos.
The SUREPASS COMBO also comes in three tiers, with the costs ranging from $139 to $199.
Finally, we have Intense PREP.
This top-tier NCLEX study package offers three months of access and costs $399.
Here you have some of the essential study materials for the NCLEX exam.
The study package gives you access to:
50+ hours of on-demand video lectures
A structured schedule
Exclusive live lectures twice per week for two months
Activity booklet
Weekly small group sessions
Weekly small groups tutorial
2,800+ practice questions
ArcherReview has tons of study material and a wide selection of study packages that are reasonably priced.
So, what does UWorld offer in terms of study packages?
UWorld main review resource is practice questions.
The study packages have a Qbank and self-assessment tests.
The cost differs because the study packages have different access periods.
The three months access plan costs $139, and you'll get 2,350 NCLEX-style questions.
That's slightly higher than the ArcherReview 90-day Combo On-Demand plan that comes with tons of resources at $109.
The second UWorld study package offers two months' access at $169.
In this package, you'll have the Qbank and one self-assessment exam.
The same access period with ArcherReview is $89.
And remember, you'll get more than the question bank.
Three months study plan is $219, and you'll get one more self-assessment test.
Finally, the most-priced study package gives you six months' access to the Qbank, two self-assessment tests, and NGN exams.
It costs $329.
Verdict: ArcherReview wins, hands down. It offers several study packages at affordable prices. Further, each package has dozens of NCLEX review materials.
Qbank and Practice Tests
ArcherReview has 2,800+ practice questions with a good proportion covering multiple test item types, including select all that apply (SATA), single choices, ordered sequence, fill-in-the-blanks, and audio and video questions.
Further, the Qbank is customizable.
You can tailor the questions to focus on your topics of weaknesses.
You can choose the number of questions you want or opt for an alternate format.
All these functions are geared towards helping you master the concepts tested in the exam better.
Archer's questions contain rationales that explain the logic behind the answer choices.
You'll understand why your answer choice qualifies as the correct answer or not.
These rationales further reinforce the information you've learned.
Even better, you can choose the tutor or timed mode, depending on how you want to take your practice test.
Timed mode mimics the actual NCLEX.
The practice exam is timed just like the real one.
The tutor mode allows you to review the answer explanations with each question.
Apart from the Qbank, you'll also have access to multiple CAT exams to test your exam readiness.
The computer adaptive testing exams use the same algorithm as NCLEX questions.
The exam questions are generated depending on your answers.
The amazing aspect is that you can take as many CAT practice exams as possible until you are confident about the actual NCLEX.
This readiness assessment exam is exactly what you need to know if you are well-prepared.
In contrast, UWorld has 2,350 practice questions plus self-assessment exams.
The rationales with this prep provider are unparalleled.
The images are vivid, with clear explanations that go in-depth into the logic behind the correct or incorrect answers.
Honestly, the rationales are the key marketing point for the UWorld test prep course.
UWorld questions don't use the CAT technology, although they are written in the NCLEX style.
The test prep company also offers between one and two self-assessment tests, depending on the study package.
The tests contain 100 timed questions that come with a detailed performance analysis once you are done.
According to UWorld, test-takers who get "high" or "very high" on the tests have a 98% pass rate.
Verdict: ArcherReview has more Qbank questions than UWorld. You can customize the questions based on different factors. Further, the prep course provider offers CAT exams, which simulate the actual text. ArcherReview takes the lead.
Video Lessons
When comparing ArcherReview NCLEX vs UWorld based on video lessons, ArcherReview takes an early lead because the latter doesn't offer video sessions.
ArcherReview, on the other hand, offers self-paced full-length crash course videos, on-demand videos, topic-wise webinars, and live webinar sessions that cover the key concepts tested in NCLEX.
The video sessions you'll have access to depend on your study package.
Verdict: ArcherReview wins because UWorld doesn't offer this study resource.
Live Instruction Classes
Like the video sessions, UWorld doesn't offer live classes.
In contrast, ArcherReview offers exclusive live lectures twice per week for two months for test-takers using its top-tier plan.
The bundle comes with weekly small group sessions and tutoring.
It doesn't get better than this, does it?
Verdict: ArcherReview wins for the value learners get with the premium plan. The live classes are excellent for test-takers who learn better in traditional classrooms. They get to interact and ask the instructors questions.
Money-Back Guarantee
UWorld test prep doesn't have a money-back guarantee.
The best they do for test takers who fail the NCLEX the first time is to give them a subsidized rate for the study packages.
On the contrary, ArcherReview offers a money-back guarantee for its SUREPASS COMBO plan.
Test-takers who score "high" or "very high" in four consecutive self-assessment exams and fail the NCLEX exam are eligible for a full refund or an extension of the study package and free guidance on test-taking strategies until they pass the NCLEX.
The other study packages don't come with a money-back guarantee.
Verdict: Again, ArcherReview takes the first place.
Student Support
ArcherReview allows learners to use email and social media, including LinkedIn, Twitter, Instagram, and Facebook, to reach out to the support team.
As for the UWorld NCLEX prep course, test-takers can reach out through email, a contact form on the website, and all social media channels.
Further, UWorld has an FAQ session that provides concise answers to common questions asked by nursing students about their services.
Verdict: UWorld takes the lead because of the comprehensive FAQ session and multiple contact options. The fact that they are on all social media channels is a bonus.
Ease of Use of the Platform
ArcherReview NCLEX prep course platform is easy to navigate.
The offerings are outlined clearly.
At a glance, you can see the prices and exactly what you stand to gain in the study packages.
Further, you can download the mobile app on App Store or Google Play Store.
Similarly, UWorld has a functional, user-friendly interface that's easy to navigate.
UWorld does an impressive job with the self-assessment test dashboard, which replicates the actual NCLEX's.
Nursing students can familiarize themselves with what to expect on the test day.
Although it doesn't have a mobile app, the study materials can be accessed across all devices, including mobile.
Verdict: On ArcherReview NCLEX vs UWorld platforms, UWorld takes the lead because it innovatively replicates what to expect in the exam, preparing learners early on, which is especially commendable as many students struggle with test anxiety given the high-stakes nature of the NCLEX.
Archer Review vs UWorld Comparison Table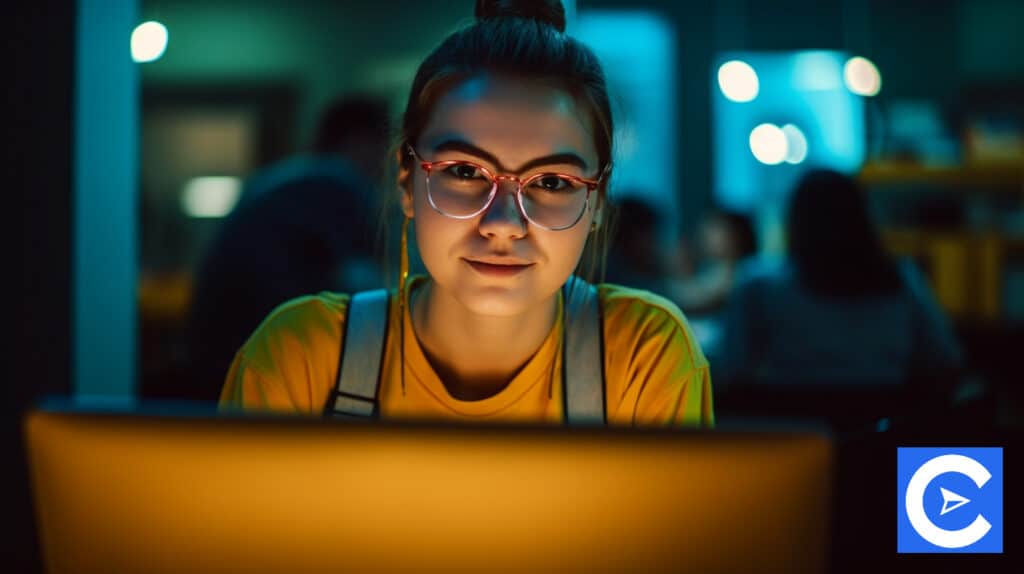 | | | |
| --- | --- | --- |
| | ArcherReview | UWorld |
| Practice exams | Multiple | 1-2 depending on the study package |
| Qbank | 2,800+ | 2,350+ |
| Package prices | $89-$399 | $139-$329 |
| Money-back guarantee | Yes | No |
| Student support | Yes | Yes |
| Live classes hours | Yes | None |
| Video lessons | Yes | None |
ArcherReview vs UWorld: Which Is the Best Choice for NCLEX Preparation?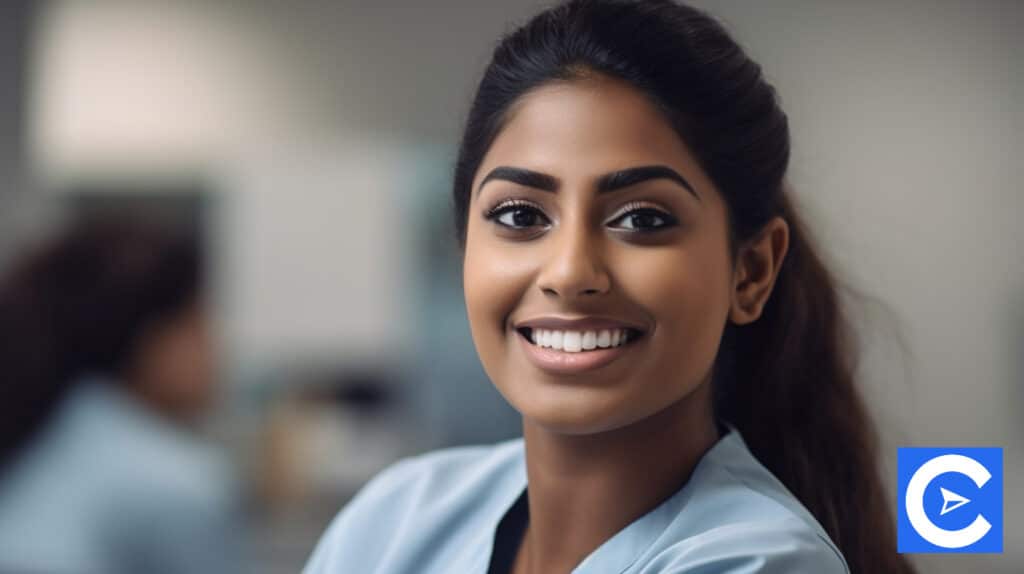 In our comparison, ArcherReview took the lead in course content, pricing and course options, Qbank and practice tests, video lessons, live instructions, and a money-back guarantee.
That's six out of eight features that we covered.
That leaves UWorld NCLEX prep review leading in two areas: student support and platform ease of use.
Clearly, ArcherReview is the winner.
That said, the ArcherReview NCLEX review is ideal for learners who want to dig deep into the course content.
The printable handbook, videos, and lectures will help reinforce the key concepts studied in nursing school.
On the other hand, the UWorld review is perfect for those who already have the foundational knowledge and need practice questions to seal in that information.
You can settle for either, depending on your study needs.
Good luck!
ArcherReview vs UWorld FAQs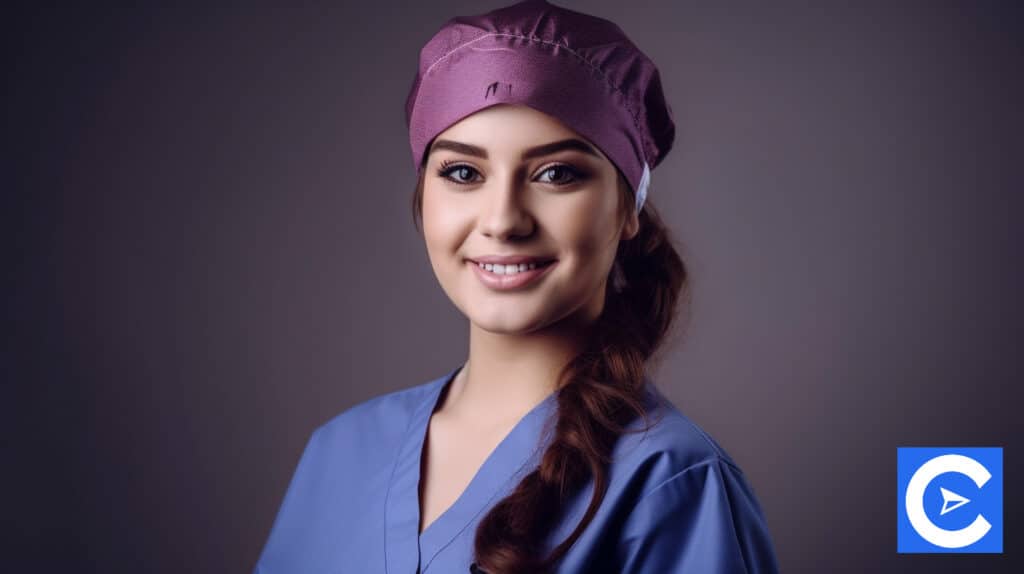 Is Archer a good review for NCLEX?
Yes. ArcherReview boosts many study materials at affordable prices. Depending on the study package, you can access a printable handout, Qbank questions, video classes, multiple mock exams in CAT mode, and NGN questions. All these resources work together to help you ace the NCLEX on the first try.
Is Archer review questions harder than NCLEX?
Yes. ArcherReview is hard than the NCLEX. When you prep harder for the exam, you'll find NCLEX simpler. The mock exams are in CAT mode to give you first-hand experience with NCLEX-style questions. With a pass rate of 98%, there are high chances of passing the first time.
Which NCLEX-RN review is the best?
There are several. Here are the best NCLEX prep courses
– Nursing.com
– ArcherReview
– UWorld
– Hurst Review
– Kaplan
– The Princeton Review
All the providers have some of the best NCLEX prep material in the industry.
Yours is to review their website and find what suits you.
How does UWorld compare to NCLEX?
UWorld practice questions are more difficult than NCLEX. If you can solve the problems in the UWorld practice tests, you will most likely do the same with NCLEX. You'll be enhancing your problem-solving and critical-thinking skills, which are crucial for the NCLEX exam.
How accurate is Archer Review in NCLEX?
According to the Archer website, scoring "high" or "very high" in four consecutive Archer assessments predicts a 99% chance of passing the actual NCLEX. That means Archer prepares you thoroughly for the exam. All you need to do is to ensure you get a good score on the assessment tests.
How does Archer compare to Uworld?
UWorld has 2,350 questions, while ArcherReview has 2,800+. The latter integrates CAT mode into the practice questions, while UWorld doesn't. Additionally, Archer has several study packages with many study materials at reasonable prices. UWorld offers four packages that are expensive and have limited study materials.
How many questions are in Archer?
ArcherReview has a Qbank that has over 2,800+ questions. The questions can be customized according to the learners' needs. Also, there are multiple mock exams in CAT mode that you can take. Additionally, there are 180+ NGN questions to familiarize yourself with the anticipated NCSBN changes in 2023.
Reference