Hi, and welcome to our informative guide on Crush NCLEX review.
In this session, we want to discuss the CrushNCLEX curriculum, pricing options, the platform's ease of use, pros and cons, and the evolution of their product.
In a nutshell, you'll learn about:
Overview of CrushNCLEX review
CrushNCLEX review curriculum and effectiveness
CrushNCLEX review course pricing options
Platform's ease of use
And so much more!
Let's get started with an overview of the company.
Overview of CrushNCLEX Review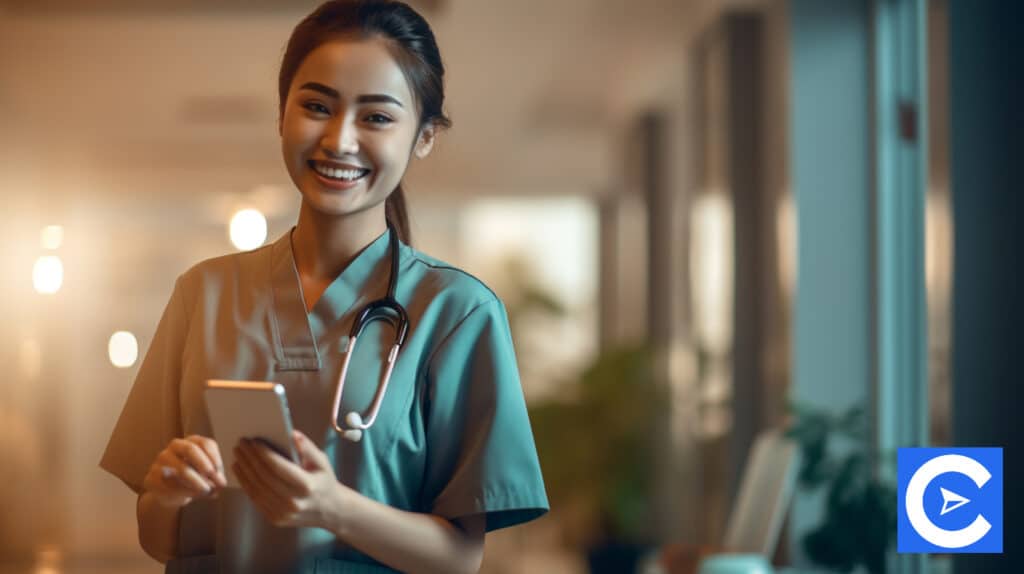 CrushNCLEX review website has very little information about who they are.
But we found out that it's an online platform that helps nursing students prepare, take, and pass the NCLEX on the first try.
According to the website, the review materials are developed by highly experienced and qualified medical and nurse educators.
The company focuses on developing study materials that replicate the actual NCLEX test.
It offers a self-paced prep course specializing in practice questions and video lectures for NCLEX-RN and NCLEX-PN exams.
It boasts a 99% pass rate.
CrushNCLEX Review Curriculum and Effectiveness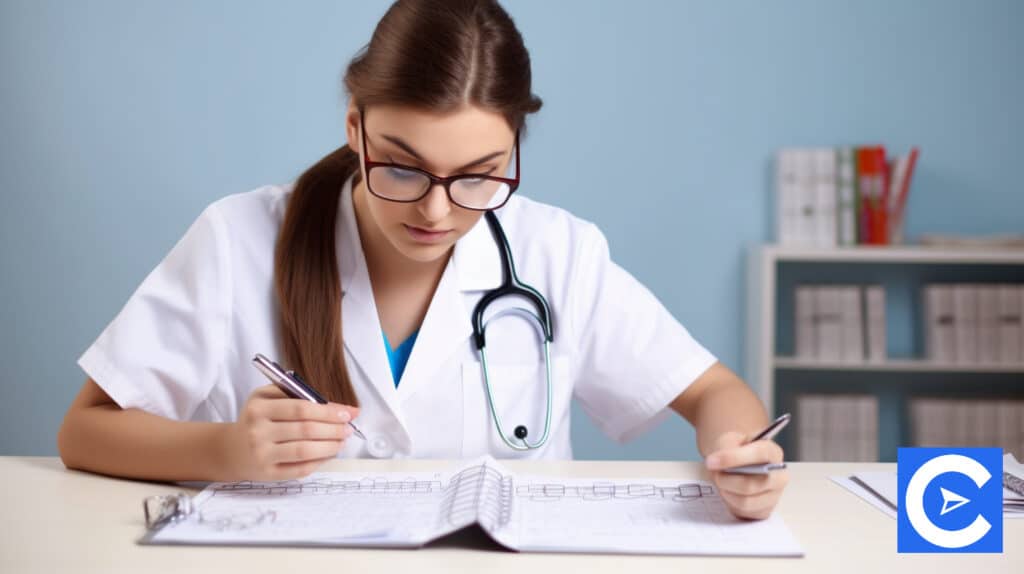 What does this company curriculum cover when it comes to NCLEX preparation?
The main feature that stands out is the extensive Qbank with 2,000 questions that mimic the NCLEX.
The practice questions are a dead-ringer for the NCLEX exam.
That means learners can familiarize themselves with the exam formatting and structure before the exam day.
Apart from giving learners practice exam that replicates NCLEX, the company has gone further to offer a detailed explanation of the answer choices, just like UWorld.
Whether you've given a correct or incorrect answer, the rationale provides a detailed explanation to understand the logic behind your answer choice better.
This way, you'll be better prepared to answer NCLEX questions.
Secondly, the company provides 100 hours of high-quality video for the last three tiers.
The main goal of the videos is to help jog your memory through the course content learned in nursing school.
The video lectures cover key concepts in a straightforward, easy-to-understand way.
What's more?
You'll also have access to the NCLEX study guide.
The prep guide covers the key concepts so that you know the topics tested in the actual NCLEX, plus the weighting of the topics.
CruchNCLEX review curriculum is not as impressive because it's not as in-depth as other providers like Hurst NCLEX review or Kaplan.
Apart from the study guide, practice questions, and video lectures, there are no other resources.
The company doesn't offer live classes, which are instrumental in reinforcing key concepts and must-know content for the exam.
Plus, it provides room to ask questions and get responses on the spot.
There are no printable notes or a prep workbook.
That is to say, CrushNCLEX review is a self-paced course.
It's particularly designed for self-starter learners who can study independently since the review course doesn't provide one-on-one or group guidance.
CrushNCLEX review uses software that matches NCLEX's.
The NCSBN-simulated software has the same user interface as NCLEX.
Nursing students get to familiarize themselves with what they'll get in the actual exam, making the NCLEX exam a little less intimidating.
Finally, there are 24 hours of email support where students can reach trainers for guidance.
Student support comes in handy, as there is no one-on-one interaction with trainers.
CrushNCLEX Review Course Pricing Options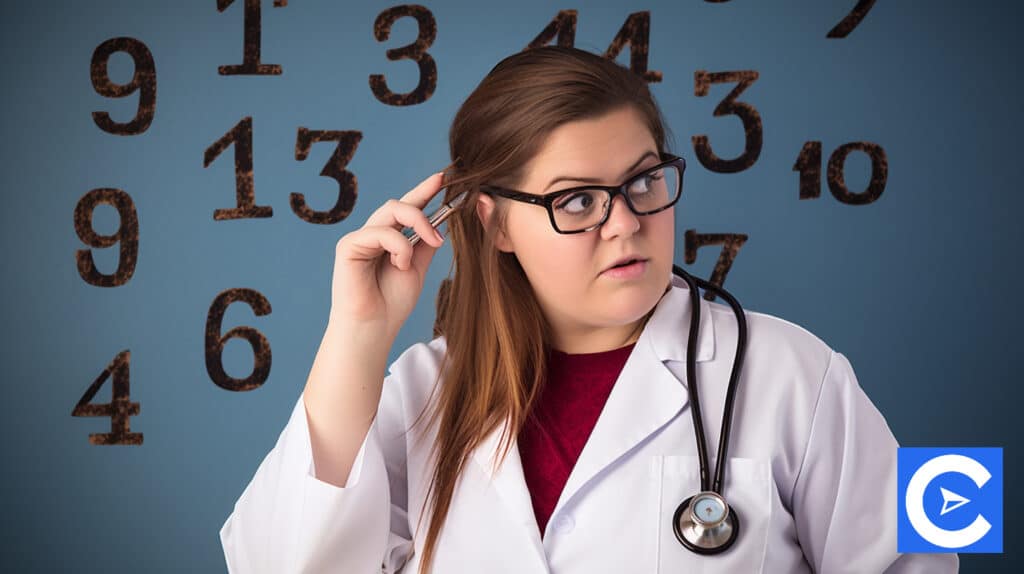 The CrushNCLEX review offers four study packages.
These packages come with the same study materials.
The only thing that sets them apart is how long you can access the study resources.
That said, let's give you a breakdown of the study tools:
2,000 NCLEX RN practice questions
Performance analysis
200 NCLEX RN flashcards
High-resolution image
Free NCLEX prep course guide
Email support
To access these review materials, you can subscribe for one month, three months, or six months.
There's also a lifetime subscription.
So, how much will it cost for the different durations?
Basic (1-month access) – $197
Gold (3 months access) – $297
Platinum (6 months access) – $347
Lifeline (10 years access) – $497
CrushNCLEX offers a payment plan option where test-takers can pay for the Gold, Platinum, and Lifetime online courses in two installments.
For the three-month access, you can pay two installments of $167.
The six months two installments are $197 each.
And finally, students pay $294 for the two installments of the Lifetime plan.
As you may have noticed, paying in installments is expensive compared to one-off payments.
Platform's Ease of Use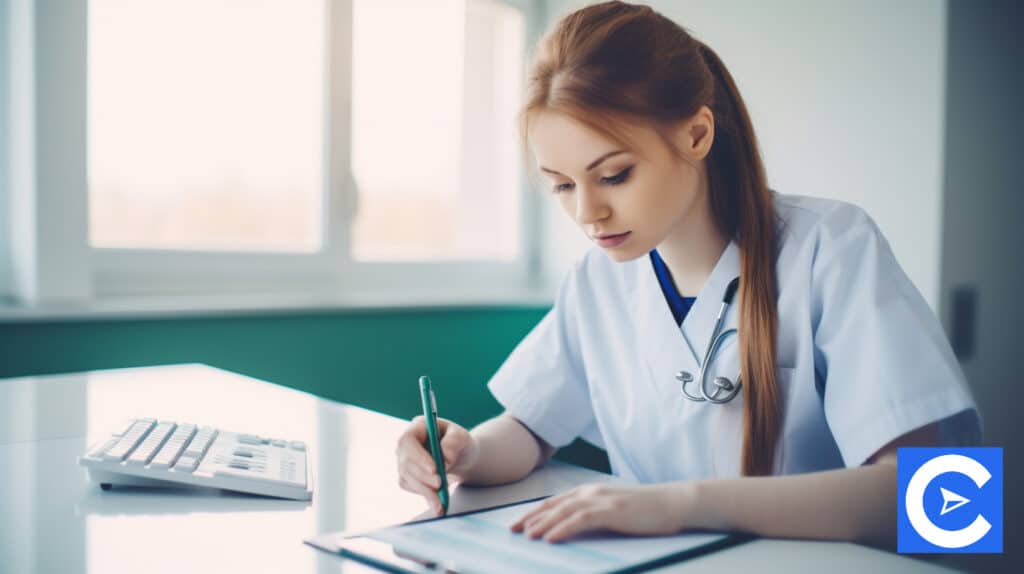 The website is well laid out and easy to navigate.
The CrushNCLEX can be accessed on mobile, tablet, or computer devices.
Its user interface is great, straightforward, and easy to use.
Further, the user interface is the same as the one used in the NCLEX-RN exam.
This interface allows nursing students to familiarize themselves with the real thing before the exam,
This way, the actual exam won't be as intimidating.
Test-takers would have already interacted with it repeatedly.
Learners can also access the performance graph.
The performance review graph helps monitor students' progress as they take the NCLEX practice tests.
Learners can see the topics to improve on the dashboard and the ones they are doing well.
This way, test-takers don't waste time studying what they already know.
They can focus on the topics that they are weak in and improve their performance.
Chances of passing NCLEX using CrushNCLEX review: 3/5
Price: 4/5
Ease of use of the platform: 5/5
Mobile app: 0/5
Question bank: 4/5
Student support: 4/5
We give CrushNCLEX review a 3.3-star rating.
Yes, the company has dozens of practice questions, but generally, the study materials are limited.
Further, CrushNCLEX doesn't have a mobile app.
CrushNCLEX Review Pros and Cons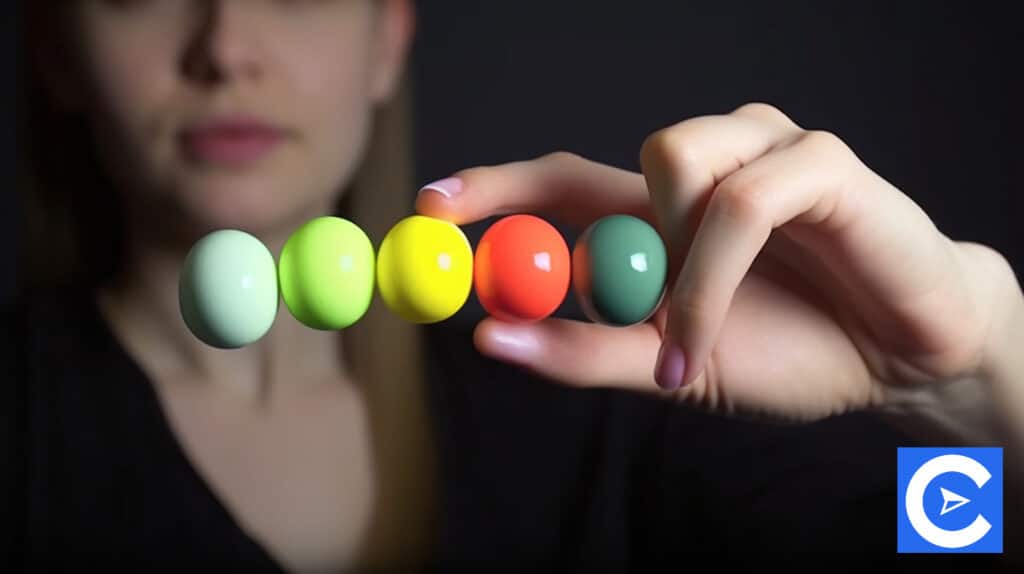 Here is an overview of the strengths and weaknesses of CrushNCLEX Review.
Pros
The lifetime plan is impressive. The study package is specifically designed for nursing students still in college. That is to say, they can use the lifetime subscription in nursing school up until they take the NCLEX test.
Students can pay for the study packages in installments. From the second to the fourth plan, learners can pay in two installments, reducing the financial burden for those on a tight budget.
The CrushNCLEX user interface mimics the actual NCLEX. That means learners can familiarize themselves with what's expected in the exam early on. This boosts their confidence when taking the real exam. It will feel like one of the practice exams they've been taking.
Cons
It's a shame that CrushNCLEX review doesn't offer a pass guarantee. There's also no money-back guarantee. All they offer are review materials. Passing the NCLEX exam is 100% up to you. If you don't pass, you'll have to buy the study package again to prep for the exam.
Further, there's no green light exam or self-assessment that gives learners the probability of passing the exam. Its competitors, like NCLEX High Yield learners, get a green light from Dr. Z. ArcherReview not only compares students' performances to their peers but also lets them know whether they are ready for the exam or should study further.
There is no live class. That means nursing students can't interact with tutors. The lack of traditional classes reduces the value learners can get from the study resources.
CrushNCLEX doesn't have a mobile app, although it's mobile-friendly. For test-takers on the go, it can be difficult to access the study materials from wherever.
Evolution of the CrushNCLEX Review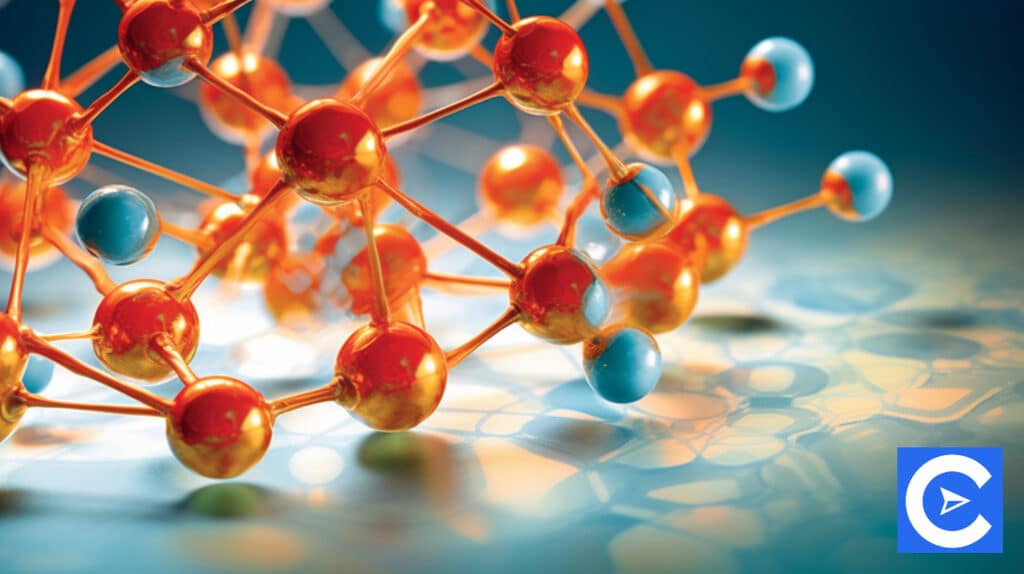 While there are loads of excellent study resources, there's still room for improvement.
CrushNCLEX, as the name suggests, is creating a wave regarding its question bank.
Besides the detailed rationale, learners are given pro tips on selecting the answers in NCLEX.
The company should now work on assessment tests that inform learners of their exam readiness level.
Further, integrating a mobile app will be a huge milestone.
The convenience of an app makes it easy to study during free time, whether at work, home, or the grocery store.
Additionally, we were disappointed that despite the comprehensive Qbank and video lectures, the company doesn't offer a money-back guarantee if a learner fails after diligently using their study materials.
A money-back guarantee indicates that a prep course provider is confident in its review materials.
But when it's lacking, it may raise an eyebrow whether the company swears by its products or not.
It would also be great if the company added other study materials.
Things like a study guide or prep course textbook go a long way in helping learners prep for the actual exam.
Lastly, as the new generation NCLEX is scheduled to take effect in 2023, we hope those changes will reflect in CrushNCLEX review practice questions.
Methodology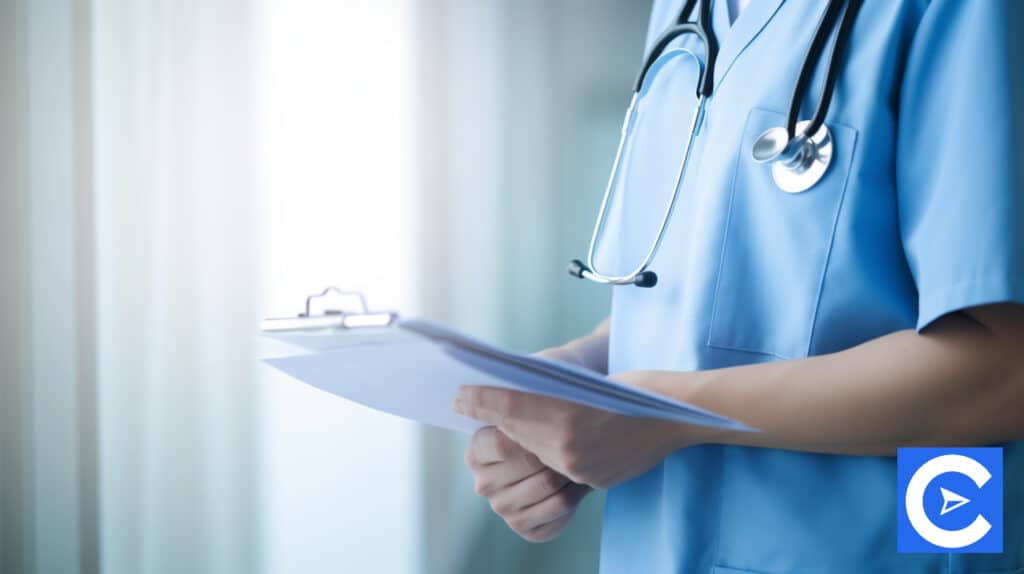 We reviewed the CrushNCLEX study materials, pricing options, study packages, curriculum, a question bank, and ease of use of the platform to determine how effective it is to prepare for the NCLEX.
In our approach, we ranked these different factors by giving star ratings.
Using our rating factors, we concluded that CrushNCLEX review is the perfect online prep course for self-driven nursing students who don't need live training or a comprehensive curriculum to cover the core content tested in the exam.
Conclusion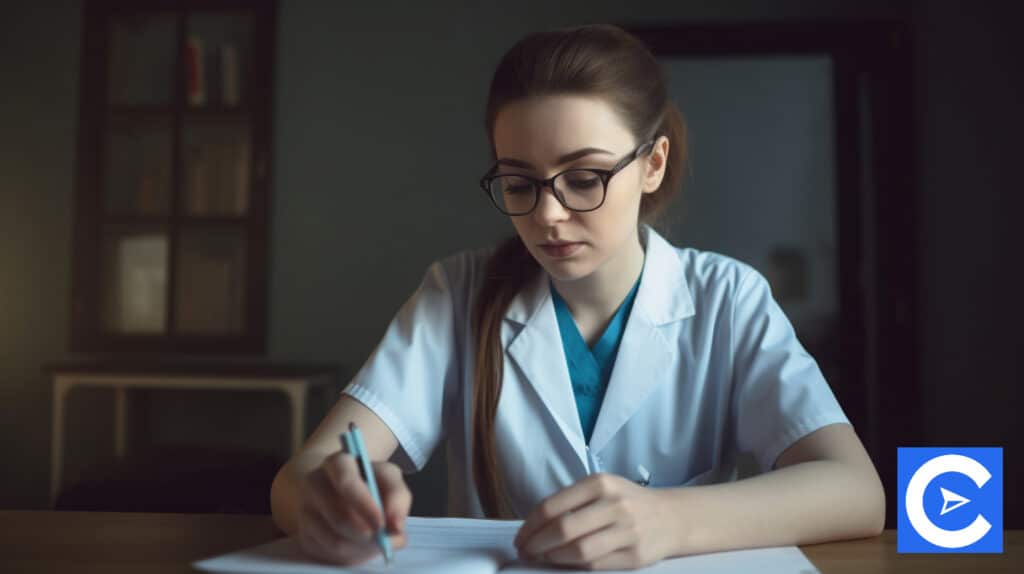 CrushNCLEX offers a comprehensive review of the National Council Licensure Examination using its practice questions with the in-depth rationale and high-quality videos.
The platform's user interface stands out because it replicates the actual exam.
This prep course has all the resources to brush through the exam content.
So, if you have a solid foundation in nursing school and don't need comprehensive study materials to cover the topics you learned, CrushNCLEX may be a good choice.
You can use their practice questions and videos to refresh your memory.
With a pass rate of 99%, you can be sure to pass the first time if you give your best.
Crush NCLEX Review FAQs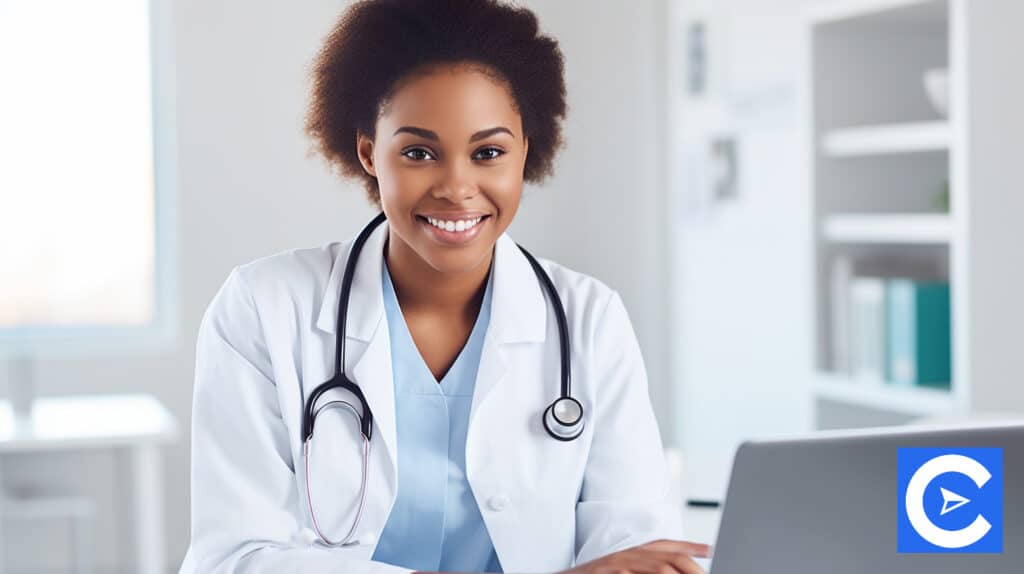 Which review is best for NCLEX-RN?
There are several options you can choose from. Here is an overview:
– UWorld
– Kaplan Financial Education
– HurstNCLEX Review
– ArcherReview
– The Princeton Review
– Nursing.com
– Nurse Plus Academy
They all have excellent study materials. It all depends on your learning style and finances.
What state is the easiest to take NCLEX?
Here is a list of states that are easiest to take NCLEX.
– Newyork
– Montana
– Connecticut
– South Dakota
– Northern Mariana Islands
These states don't require test-takers to have social security numbers or take the English proficiency test. Further, the licensing process takes a shorter time.
What percentage of NCLEX questions do you need to get right?
In the NCLEX exam, you'll either get a pass or fail. The exam is scored using a dichotomous scoring, where you must answer questions correctly at least 50% of the time to pass. That means there's no passing score to aim for. Yours is to understand the core content.
Is one month enough for NCLEX?
Yes! You can prepare for the NCLEX in a month if you have a good study plan.
Generally, it takes 2-12 weeks to prep for the exam. The exact amount of time it will take you depends on your preparation level.
Recent graduates may take a shorter time.
What are the best NCLEX review books?
Here is a list of some of the best books for NCLEX:
– Saunders Comprehensive Review for the NCLEX-RN Examination.
– Lippincott Q&A Review for NCLEX-RN
– Kaplan NCLEX-RN Prep Plus
– HESI Comprehensive Review for the NCLEX-RN Examination
– NCLEX-RN Questions & Answers Made Incredibly Easy
What is the format of NCLEX?
The NCLEX takes different formats:
– Select all that apply (SATA)
– drag and drop
– Fill in the blanks
– Multiple choice
The New Generation NCLEX that will take effect in 2023 will add additional formats, including:
– Matrix/Grid
– Enhanced Hot Spot
– Drop Down
– Split Screen
What is the difference between NCLEX-RN and NCLEX-PN?
NCLEX-RN is designed for nursing students with a BSN aspiring to be registered nurses. NCLEX-RN is for learners who want to earn the license practical nurse or licensed vocational nurse qualification. The exams test candidates in their competency in the two different levels.
What is the most important thing to know about NCLEX?
For you to take the NCLEX exam, you must first seek authorization from the Nursing Regulatory Authority in your state. You can't sit for the exam without the ATT letter. The exam tests critical thinking. So, also understand the exam format and the question type.
What does an NCLEX review book do?
NCLEX review books comprehensively review the core concepts tested in the exam that you need to know. Usually, these books review concepts in an easy, straightforward way to help jog your memory. NCLEX review books aim to jog your memory.
What is the passing score for NCLEX?
The NCLEX test doesn't have a passing score. NCLEX computer adaptive technology tailors the questions depending on your previous answers. So, to pass, you must answer the questions correctly at least 50% of the time. The CAT system tests your competency as you answer the questions.
What is an NCLEX review?
NCLEX review is the preparation that goes into getting ready for the actual NCLEX.
Several online courses help with NCLEX review. The prep courses come with many student materials, including prep books, flashcards, a study guide, and NCLEX-style practice questions. These NCLEX review course costs vary.
Reference