Hello there! Welcome to yet another informative article on Hurst NCLEX Review.
Today, we want to walk you through the curriculum, features, packages, evolution, and the pros and cons of NCLEX Hurst.
In short, we'll cover the following:
NCLEX Hurst Review curriculum
NCLEX Hurst feature review
Hurst NCLEX review pros and cons
We'll also highlight the evolution of the course materials and the expected changes in the future.
Further, we'll tell you the criteria we used in this review.
Without further ado, let's get started.
NCLEX Hurst Review Curriculum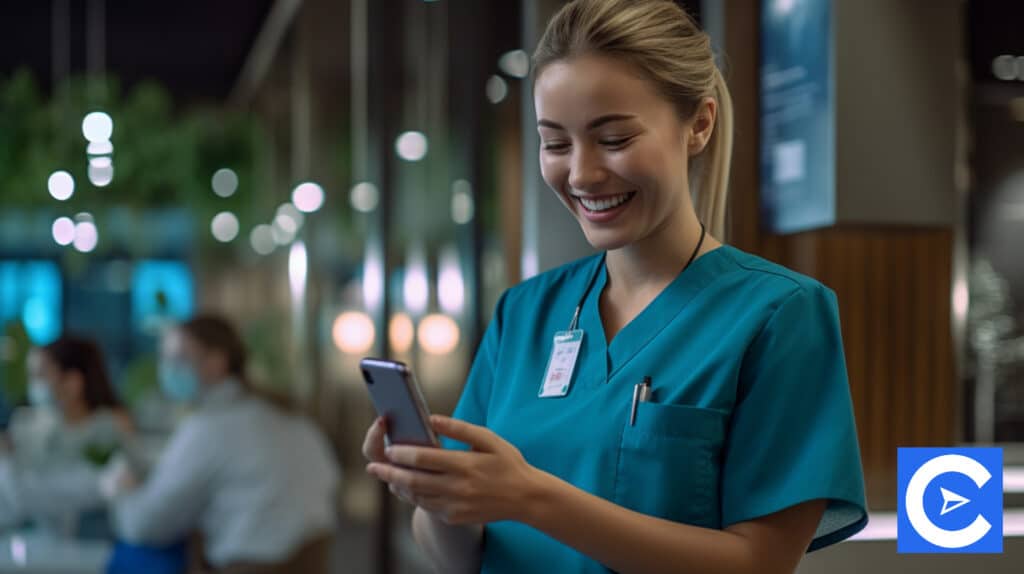 The NCLEX Hurst Review was established by Marlene Hurst in 1988.
The Hurst NCLEX Review prides itself on helping thousands of nursing students pass the NCLEX exam on the first attempt.
The Hurst Review curriculum focuses on three key areas.
First, the curriculum is pegged to mastering the must-know content in the exam.
The courses are tailored to ensure learners understand the exam content well.
It makes sense because there's no way one can pass the exam through practice questions if they don't have the foundational knowledge.
So, how do they dispense the content?
Hurst Review adopts a modern and clear approach to video lessons.
The online videos are conducted by an instructor who uses vivid graphics that make Hurst Review content delivery top-notch.
The video lectures basically walk you through how to fill your workbook.
Apart from that, there is a live class, which is locked in the most-priced study package.
Learners have around 21 hours of live classroom training, which is great.
The only downside is that the live class is on the pricey end.
We were also disappointed by the fact that the lectures were not engaging.
You won't get the stimulation that comes with live classes.
The study resources also cover critical thinking and application skills that are fundamental to answering the exam questions.
In part, the course content also covers testing strategies tailored to the NCLEX.
Additionally, there are four NCLEX-style exams that help test-takers familiarize themselves with the actual exam.
What makes Hurst NCLEX review even more enticing is NurseCoach Online guidance and tech support that help students with questions.
The in-depth explanation that comes from the practice questions is equally impressive.
Learners learn more with each question they answer by going through the rationale for the answer choices.
The rationale goes beyond simple explanation to underlying details of the concepts.
The NCLEX Hurst NCLEX-RN Review is perfect for nursing students who've recently graduated from college and want to get into core concepts tested in the NCLEX.
The curriculum is well structured, with several materials you need to prepare for the NCLEX, although it's less compressive than its competitors.
NCLEX Hurst Feature Review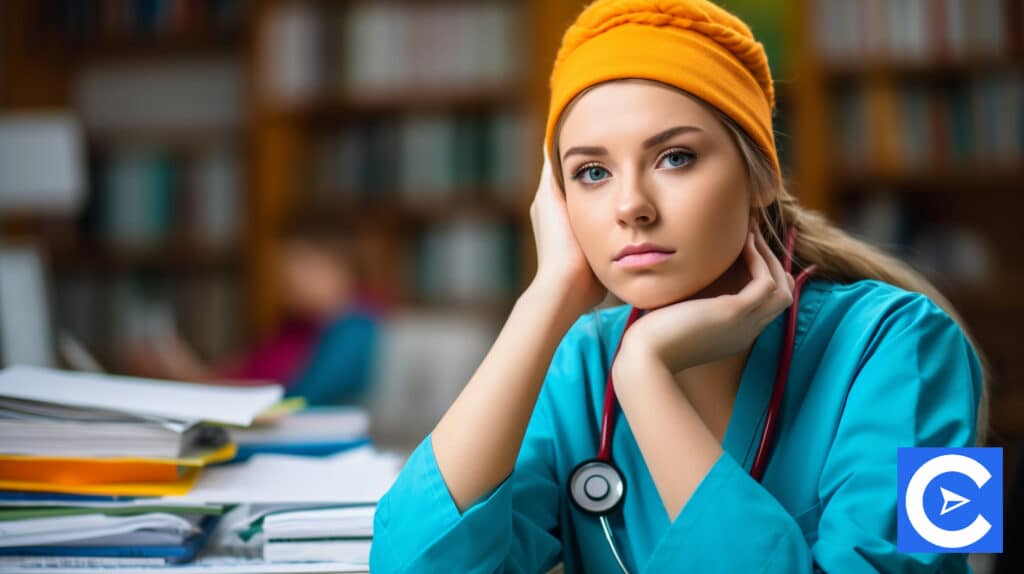 NCLEX Hurst boasts a 98% pass rate for first-time test-takers, which is quite impressive.
Hurst comes with a wide range of course offerings.
The one you settle for depends on your learning style.
The platform has five offerings.
If you are only interested in brushing up your knowledge, then the Hurst Qbank is the perfect package.
Hurst Qbank goes for $109, and you'll have 30-days online access.
The question bank has an array of resources, including 1,500 NCLEX practice questions that come with a content-rich rationale to help you understand why an answer is right or wrong.
Further, 30% of the 1,500 questions come in alternative formats.
You'll find the alternative format great for boosting your critical thinking.
Additionally, this package comes with two modes of content review: flashcards or quizzes.
While the number of NCLEX-RN practice questions is impressive, we were disappointed by the access period.
You only have a month to make the most of Hurst Qbank.
The next plan is Hurst Now, which costs $249 with 90-day online access.
With this plan, you'll have access to the following:
Four readiness exams
Hurst workbook
Hurst Qbank
Must know content
Three months is a considerable amount of time to prepare for the NCLEX.
Plus, the study materials that come with Hurst Now are impressive.
Straight up, the four readiness exams are exactly what you need to get your feet wet into NCLEX-style questions.
The exam has 125 questions broken down into the eight client need categories, as in NCLEX.
Your job is to take the questions review simulator and identify the client need category you are below passing, near passing, or above passing.
From there, you can take practice questions in the client need category you are below and near passing.
The Must-Know Content summarizes all the terms you need to know for the registered nurse exam.
You'll also find helpful test-taking strategies.
The next plan is Hurst Now Plus, which offers 120-day access online for $239.
This review course has everything in the Hurst Now plus Elevate.
Hurst Elevate is a study plan with six modules that include study tips, high-level post-tests, learning activities, and 15 seminars.
Each module takes around 5 hours to complete.
Elevate's primary goal is to prepare nursing students to improve clinical judgment skills and answer challenging alternate format questions better.
You can also purchase Elevate alone at $99.
The fourth plan is Hurst N-Stream.
This is a premium plan that goes for $399.
Here you'll have all the resources in Hurst Now package and an interactive streaming review.
The Hurst Live replaces the interactive streaming review with a live classroom review at the same cost as Hurst N-Stream.
And that's all about the five packages.
Interestingly, the Hurst Review Service offers three payment plan options to learners.
You can opt for Hurst Now Plus payment, which you pay in installments and an additional $20 convenience fee.
The second payment plan is Hurst Extended Payment Plan.
Here you have an extended payment period, where you make a small payment at registration.
The next payment is made ten days before you start the review course, and the final payment is made 30 days after you've completed the NCLEX Hurst review.
The last option is known as the Hurst Standard Payment Plan.
With this option, you'll pay a small amount upfront and complete the payment before the review start date.
Up to this point, we can say that NCLEX Hurst review services are reasonably priced compared to Kaplan or ATI, although it's more expensive than UWorld.
The platform is neatly laid out, making navigating the different offerings for the NCLEX prep test easy.
Chances of passing NCLEX using Hurst Review: 4/5
Price: 4/5
Ease of use of the platform: 5/5
Mobile app: 0/5
Question bank: 4/5
Student support: 5/5
We give NCLEX Hurst Review 3.6 star ratings.
We concluded that NCLEX Hurst Review is perfect for visual learners who'll find the interactive video lectures exceptionally informative.
The rationale is also accompanied by high-resolution images that clearly highlight concepts and scenarios that promote critical thinking.
Hurst Review is ideal for test-takers interested in thoroughly understanding the NCLEX content.
NCLEX Hurst Review Pros and Cons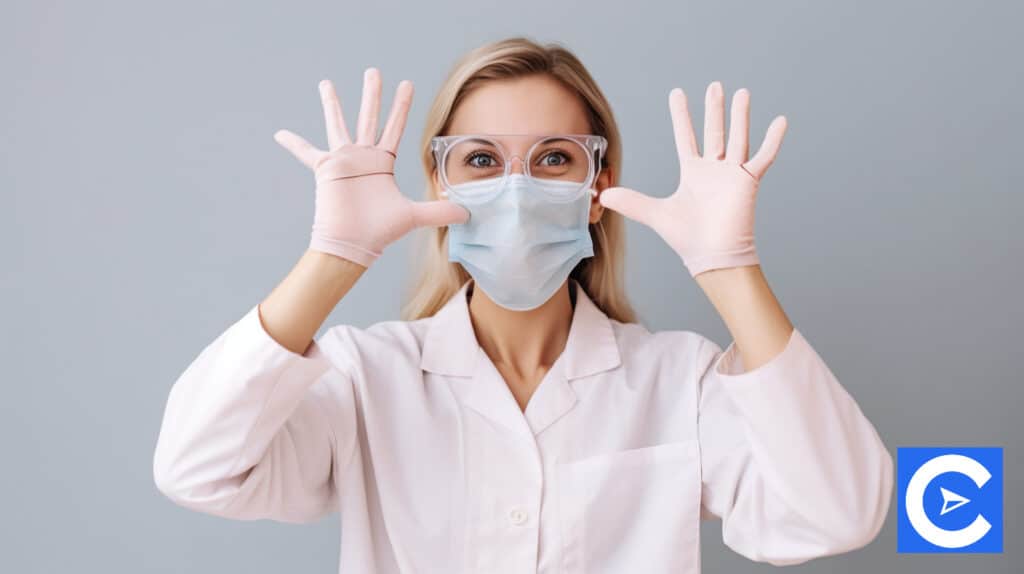 When all is said and done, you want to know the strengths and weaknesses of NCLEX Hurst Review to decide if it's a good choice.
So, here is a list of the things they got right and wrong.
Things they got right.
NCLEX Hurst Review provides many course options for test-takers. Whether you want to delve deep into the core content tested in the NCLEX or you simply need practice tests, Hurst Review has you covered.
The money-back-guarantee is a surety that the team is confident in their NCLEX review resources. To qualify for this, you must complete your chosen course in totality and take the NCLEX within three months. If you fail on the first try, you can get a full refund or a 45-day remediation class. The catch? Notify Hurst Review Service within two weeks after failing the exam.
The flexible payment plan is an excellent strategy for nursing students who want to enroll in the review course but don't have the whole course amount.
Hurst Review also has a 7-day free trial where you can have a sneak peek into the course options. You'll have access to free info sessions and mini-reviews to determine if it's the right fit.
The student support is impressive. You are provided with several ways to get in touch with the tutors in case of technical challenges or any other concerns with the course.
Things they got wrong
The access period is quite limited, especially for Hurst Qbank and the remediation class, which is only accessible for 45 days. The Hurst N-Stream's interactive streaming review is only accessible for three days.
Hurst Review Service's main focus is core content mastery, which is excellent. However, there's little focus on test-taking strategies. Once you've mastered the content, you need tips on taking the National Council Licensure Examination, yet it's not given enough attention.
The practice questions are not computer adaptive. That means they don't simulate the actual exam where your previous answers determine the next question and the computer shuts off when you've reached a particular level of competency.
While the money-back guarantee is impressive, only nursing graduates from the US and Canada are eligible for either a refund or remediation course. That means international nursing students are cut out. Plus, if one doesn't take the NCLEX within three months of completing NCLEX, they are not eligible for the money-back guarantee.
It's also disheartening that NCLEX Hurst Review doesn't have a mobile app, which is convenient for studying from wherever.
Evolution of the NCLEX Hurst Review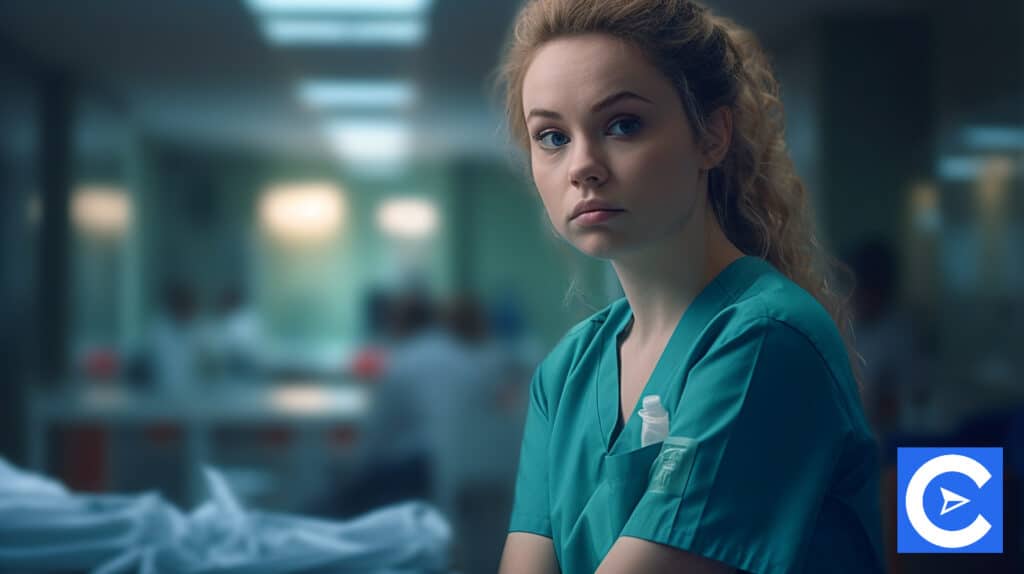 The company attends NCLEX meetings and conventions to ensure they are abreast with what's happening in the industry.
NCLEX Hurst Review updates its study resources annually to ensure they are up-to-date with changes from NCSBN.
It ensures students and staff are informed of these changes as soon as they take effect.
Going forward, the company should focus more on test-taking strategies as it has given it little attention thus far.
Further, a mobile app is perfect for helping learners access study materials from anywhere.
So, it will be great if it's part of the resources.
Finally, since NCLEX uses adaptive computer technology, it's only right that Hurst Review emulates that to give test-takers a glimpse of the actual exam.
The sooner they familiarize themselves with the NCLEX question style, the better.
Methodology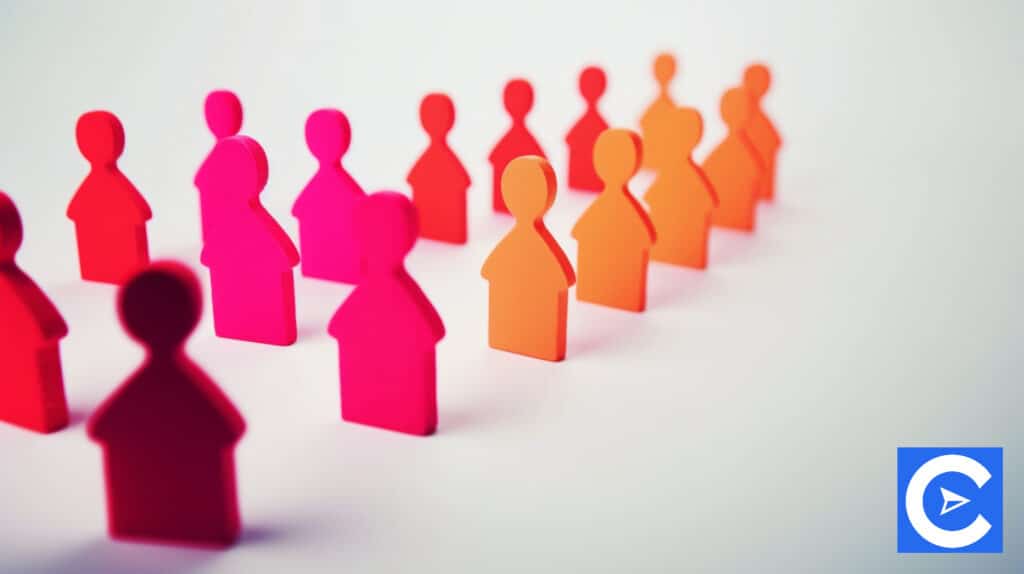 In this review, we analyzed the NCLEX Hurst Review website to determine how effective the study materials are, the study packages, and their suitability to different learning styles.
We gave star ratings to the features that are crucial in ensuring a prep course meets learners' needs to pass the NCLEX.
The evaluation was based on different factors, including the mobile app, ease of use of the platform, question bank, price, and student support.
Conclusion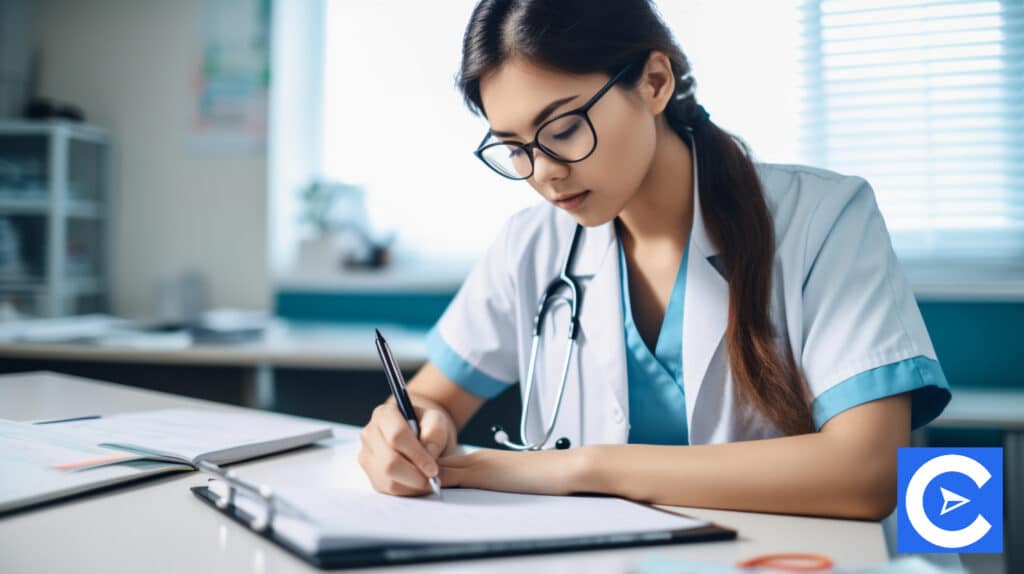 NCLEX Hurst Review is the perfect prep course for test-takers who learn well with fun interactive video lectures.
Hurst Review images explain the concepts clearly, making it easy to grasp concepts.
The practice test answers are well-explained.
Further, the course is content-heavy.
Hurst Review focuses on the core concepts tested in the exam, making it the perfect option for graduates who want to focus and understand what's tested in the exam.
With the many study courses, you can be sure to find one that best fits you.
All the best as you prep for NCLEX.
NCLEX Hurst Review FAQs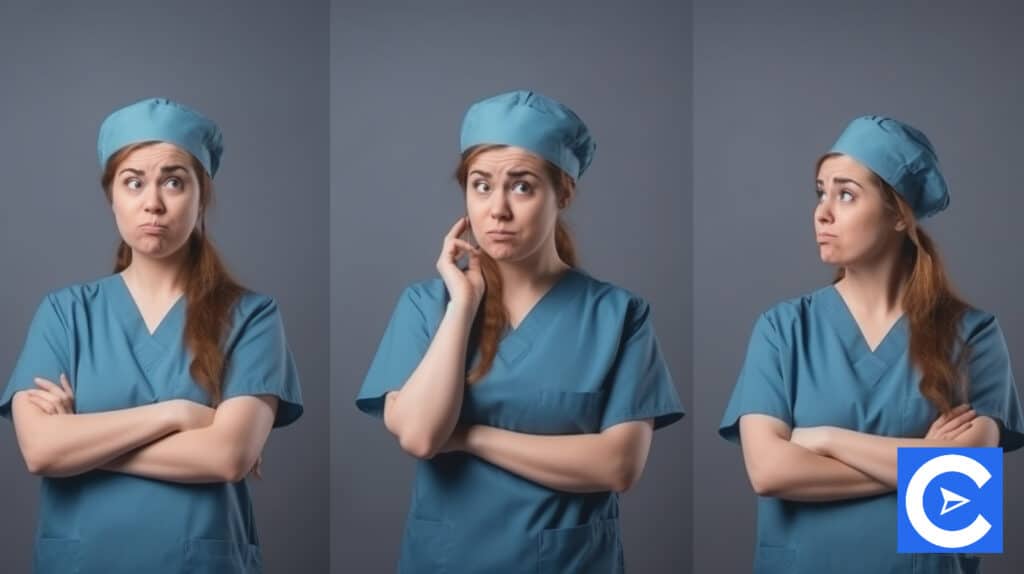 Is Hurst's review good for NCLEX?
Yes. Hurst Review offers comprehensive study materials for the NCLEX. Students use a study guide to go through core nursing content. Also, learners are taught NCLEX-specific testing strategies. There's also a money-back guarantee for test-takers who don't pass the NCLEX on the first try.
Is Hurst review enough to pass NCLEX?
It depends. Hurst Review covers the core content tested in the exam, although not everything. The practice questions come with a rationale that helps get into the stem of the question to help determine why a particular choice is right or wrong.
Is Hurst review questions harder than NCLEX?
Yes. Test-takers attest that Hurst Review is more difficult than NCLEX. The goal is for nursing students to be more thorough in their preparation. Hopefully, with in-depth preparation, they'll better handle the NCLEX exam. Also, the difficult exam gives test-takers an overview of what to expect.
Are Hurst questions like the NCLEX?
NCLEX Hurst Review uses a question review simulator that offers NCLEX-style questions to help learners familiarize themselves with the actual exam. Some nursing schools give their students NCLEX-style questions, which makes it easier when taking test preps. www.hurstreview.com help students leverage critical thinking to answer the NCLEX questions.
How many questions are in Hurst Review?
Hurst review has four sets of NCLEX-style exams that each have 125 questions. There is also the Hurst question bank, which has 1,500 NCLEX questions. The Qbank has 30 days access period and can be purchased individually at $109 or as part of other study packages.
Which book is better for NCLEX?
In the NCLEX prep course industry, the Saunders Comprehensive Review is considered the best review book. Other great books include:
– Kaplan's NCLEX-RN Drug Guide
– Mosby's Comprehensive Review of Nursing
– Lippincott Q&A Review for the NCLEX
– HESI Comprehensive Review
– NCLEX-RN Content Review Guide
Reference