Hi there, and welcome to Nurse Code NCLEX RN exam prep study hub.
We have all the NCLEX RN study materials you need to prepare for the exam.
In this article, we'll walk you through the resources in this series and also share insightful tips on how to pass the NCLEX.
By the time you are done, you'll be well-equipped with the strategies you need to ace this high-stakes nursing exam.
In brief, here is what we'll discuss.
How to navigate our NCLEX RN study hub
NCLEX RN test exam preparation
NCLEX success tips before the exam, on the exam day, and during the exam.
Without further ado, let's get started right away.
Other free NCLEX RN study materials:
How to Navigate Our NCLEX RN Study Hub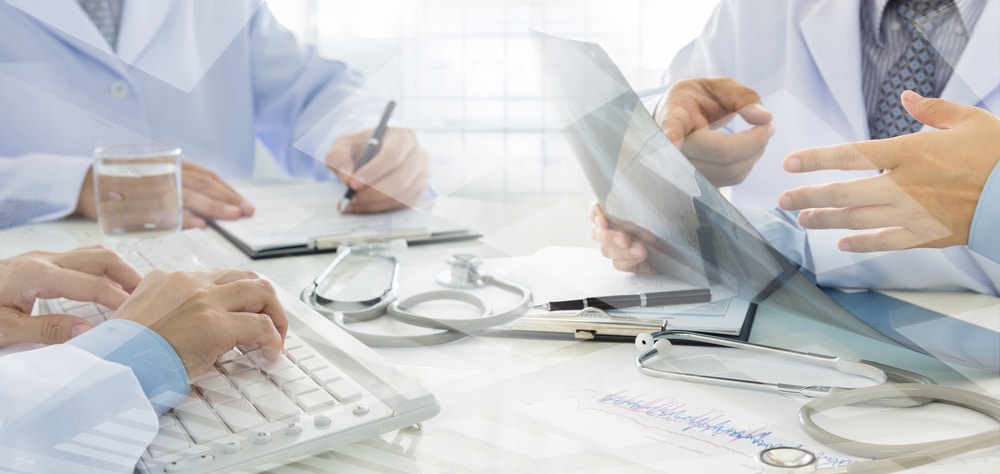 If you are looking for comprehensive study resources for the NCLEX RN, you are in the right place.
Our study hub has all the NCLEX RN study materials you'll need to prepare for the exam thoroughly.
The top navigation menu gives you a preview of the articles and study tools you'll find in this study hub.
Click any title, and you'll be directed to the article's main page.
The "Post Content" navigation gives you an outline of the content covered in this article.
Instead of scrolling to the section you want to read, you can click the specific subheading, and you'll be taken straight to that section.
You can also use the sidebar navigation to access the "Post Content" menu.
The sidebar is located at the bottom if you use a mobile device.
That said, here is a brief overview of what you'll find in the articles in this study series.
NCLEX RN Study Plan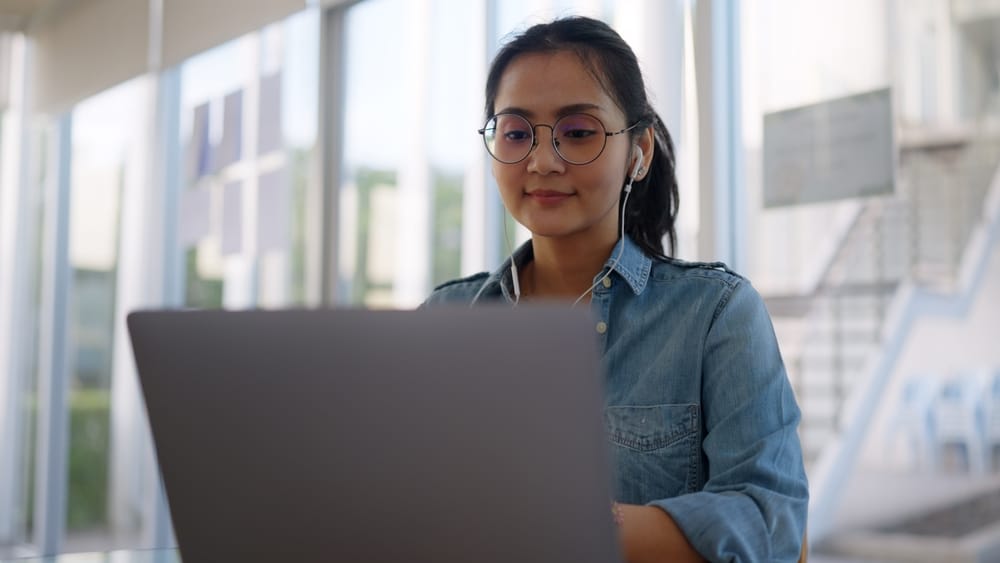 Here you'll find downloadable NCLEX RN study plans for one, three, six, and twelve months.
The study plans break down the topics covered in the exam into different time frames to ensure you use your study time effectively.
Also, you'll find tips to use the study plans effectively.
Here you can check our NCLEX RN study plan.
NCLEX Study Guide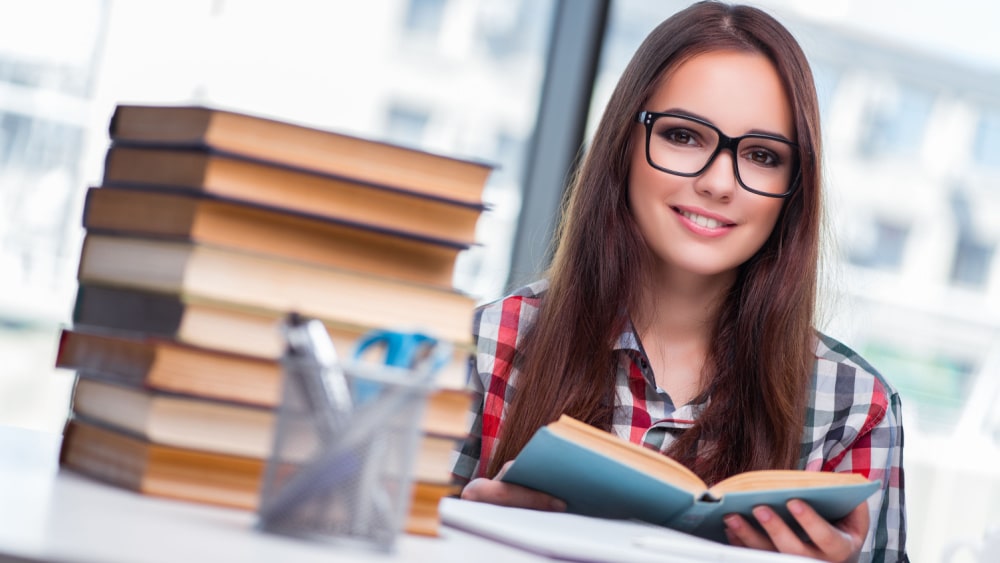 We have NCLEX RN and NCLEX PN study guides in the same article.
Both the NCLEX RN and PN study guides cover eight modules.
The study guides give you a summary of the exam content.
We walk you through exactly what you need to know in your test prep.
We also take it a step further and give you strategies to ensure you make the most of the study guides.
Here is a link to our Free NCLEX study guide.
NCLEX Practice Exams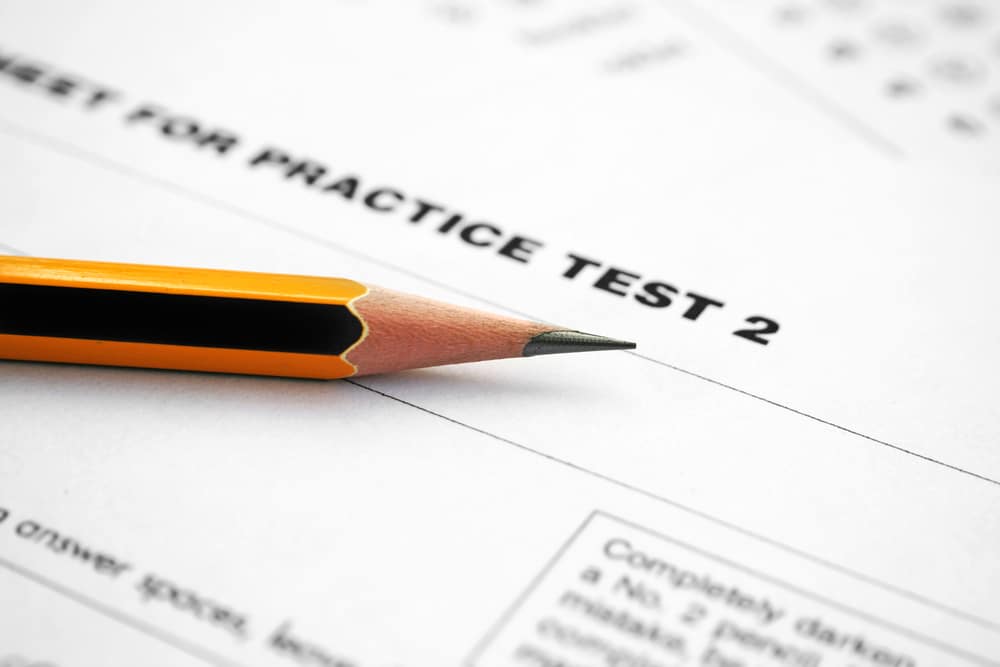 The NCLEX practice exam article has practice exams and practice quizzes.
For the NCLEX RN and PN you'll find 1,800 plus practice questions.
We've given you three full-length practice exams for both NCLEX RN and PN, each with 100 questions.
Apart from the practice exams, there are quizzes for the domains.
For NCLEX RN Each domain has three sets of quizzes with thirty questions and for NCLEX PN domains you will have two sets of quizzes with thirty questions in each.
We've also gone further to give you strategies to help you make the most of the practice exams.
Here is a link to our Free NCLEX practice exams and practice quizzes.
NCLEX RN Flashcards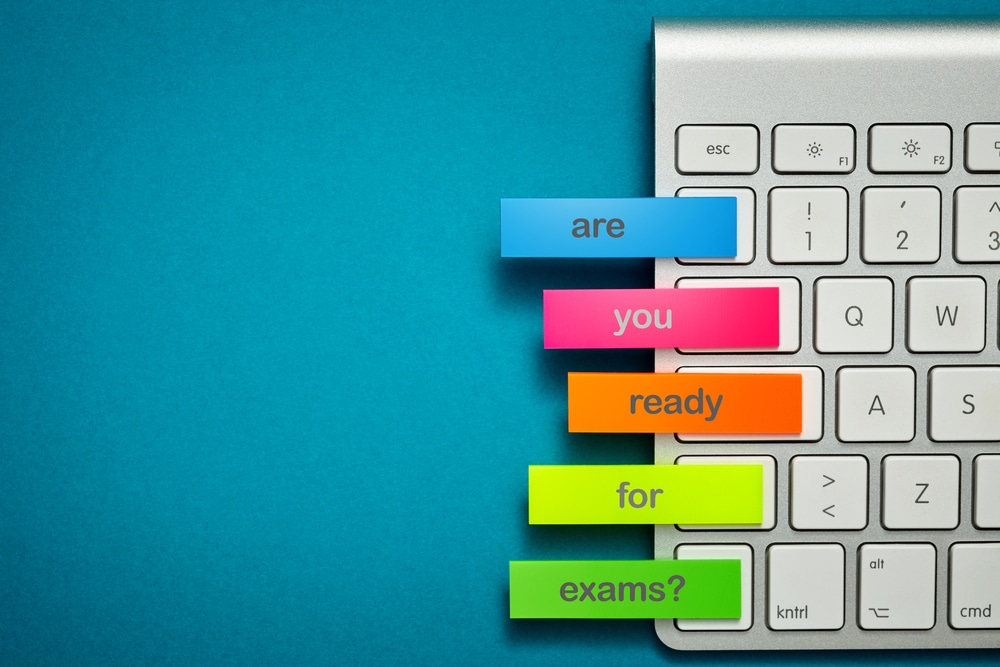 When it comes to flashcards, you'll have access to 1,450 free NCLEX RN flashcards.
The flashcards are divided into the four modules tested in the exam.
There are between 77 and 256 cards in each deck.
And each domain has two to five decks.
Again, we've shared tips to ensure you get the full value of these cards.
Here is a link to our Free NCLEX RN Flashcards.
NCLEX Cheat Sheets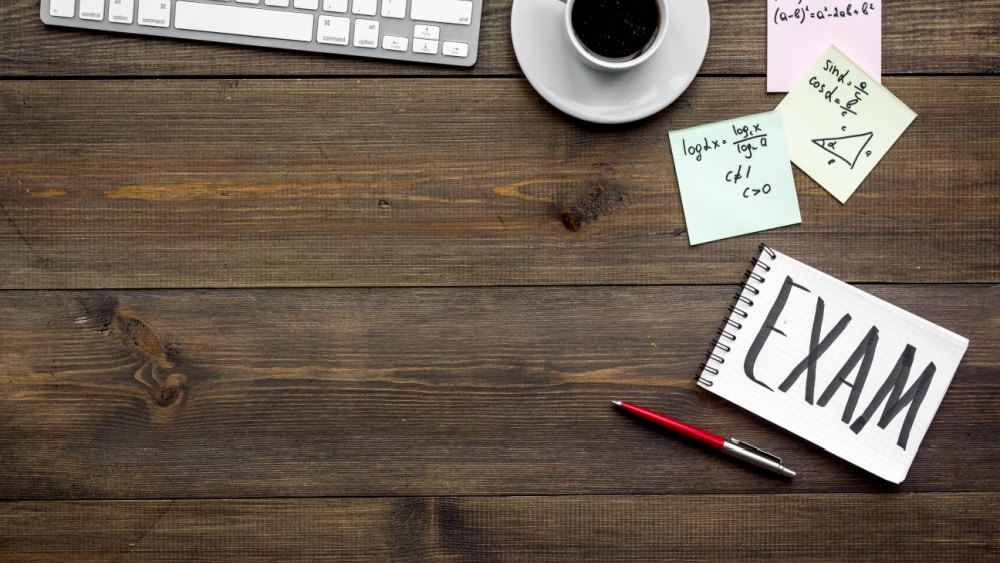 Find downloadable NCLEX RN cheat sheets.
These sheets point you in the right direction.
We've meticulously highlighted key concepts tested in the exam.
Our goal is to help nursing students better prepare to answer the difficult questions in the exam.
Here is a link to our NCLEX cheat sheets.
NCLEX RN Exam Frequently Asked Questions (FAQs)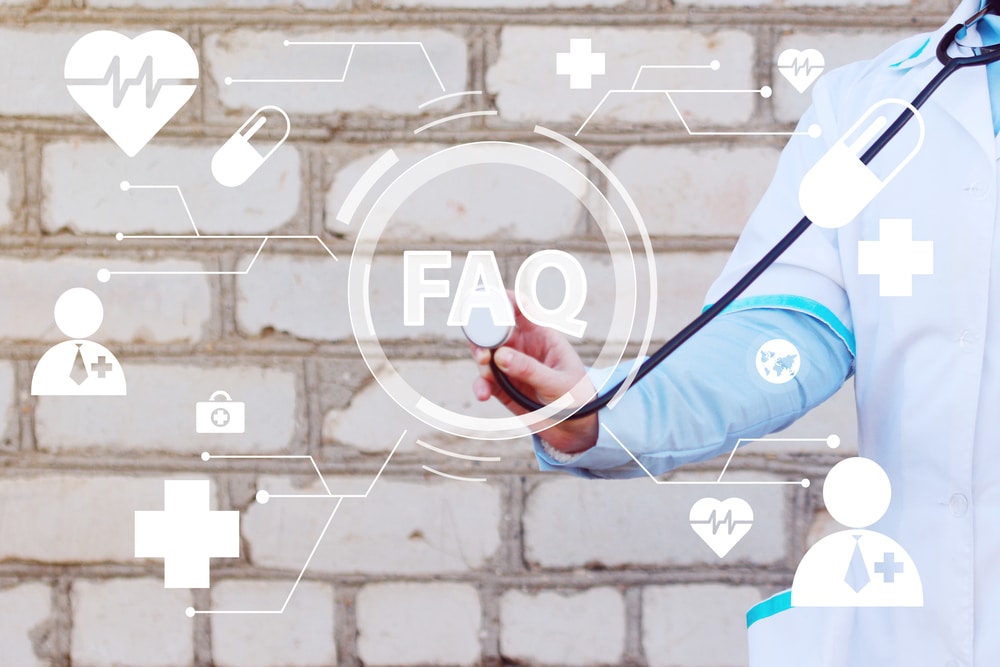 The Nurse RN exam FAQs article addresses all your concerns about the NCLEX.
We also delved into what the NCLEX RN exam is, the exam structure and formatting, the number of questions, and the scope of questions.
Here is link to our NCLEX RN exam frequently asked questions page.
NCLEX RN Exam Prep Study Materials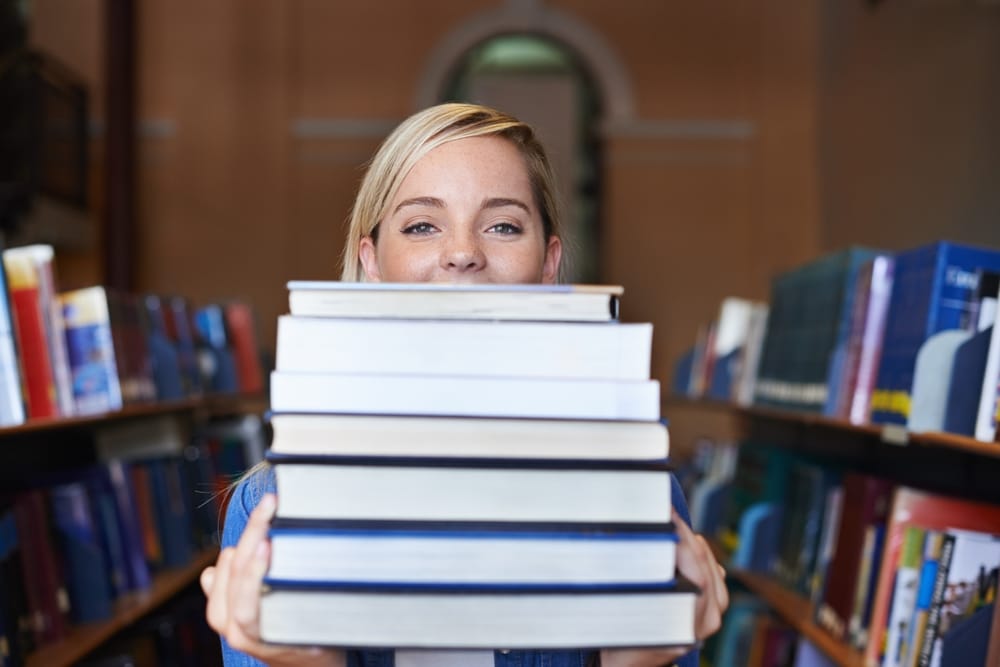 This article gives you an overview of the best NCLEX RN exam prep study materials in the market.
We highlight the top choices giving you the features, prices, study materials, and the ideal users for these study materials.
Here is a link that talks about the Best premium NCLEX RN study materials.
NCLEX RN Test Preparation
Adequately preparing for the NCLEX RN test is crucial in achieving the high passing standards required for this National Council Licensure Examination.
Here are a few sure-proof ways of achieving success in this crucial test.
NCLEX RN Exam Prep Courses
Using an NCLEX RN test course is a fast and efficient way to prepare for this vital nursing board exam.
Top NCLEX RN prep courses consist of:
Customized study plans that allow you to organize your study schedule
Full mock-length NCLEX RN practice tests
Different types of practice questions
Flexible online and in-person learning packages
Relevant course materials
Intuitive mobile apps, video, and audio tutorials
Some of the top NCLEX RN prep courses include Kaplan, Nursing.com, Princeton, Hurst, Mometrix, and ATI NCLEX RN prep review.
Join a Study Group
Study groups offer a friendly and conducive environment that is crucial in helping you prepare for the NCLEX RN licensing exam.
Consider forming a study group with serious people who will respect the rules and regulations of the group.
A study group will help you:
Improve your communication skills
Gain a different perspective on the exam questions
Build confidence
Remove boredom of self-study
Helps you learn faster
Use a Study Plan
A study plan is an excellent way to manage your study time and ensure that you comprehensively cover the whole NCLEX curriculum.
Download an online study plan or develop one from scratch and personalize it to meet your requirements and unique needs.
Consider using the NCSBN test plan that contains a comprehensive review of the scope, structure, and format of the NCLEX RN test.
You can also download our free one, three, six, or twelve months study plans to help with your NCLEX RN exam prep.
A study plan will help you:
Identify and improve your weak areas
Understand the scope and breadth of the exam
Effectively utilize your study time
Cover all the required sections of the exam
Improve productivity
Reduce last-minute stress
Improve your NCLEX test score
Use Practice Questions
Practice questions are an excellent way of preparing for your NCLEX RN test.
Using practice questions gives you a feel of the exam questions' tone, language, and format and provides comprehensive rationales for exam answers.
Answer rationales help you better craft answers during the test.
Consider using either free or paid practice questions to prepare for the exam.
Hire a Tutor
If possible, work with a qualified personal NCLEX tutor.
The tutor will save you time and provide excellent tips on passing the NCLEX RN test.
Tutors are usually professional nursing school teachers or registered nurses with a solid grasp of nursing healthcare principles and NCLEX experience.
Consider either an online or in-person tutor who will walk you through the NCLEX examination process.
Use Memorization Techniques
Mnemonics is a good memorization technique that helps you remember complex material easily.
Don't over-memorize; understanding nursing concepts is better than rote memorization.
Also, consider using image-name association, acronyms, and the chaining technique to grasp complex topics and remember them better.
The tips above will increase the probability of success in this nursing certification exam.
Let's analyze some exam tips for the day before the exam.
Before the Exam Day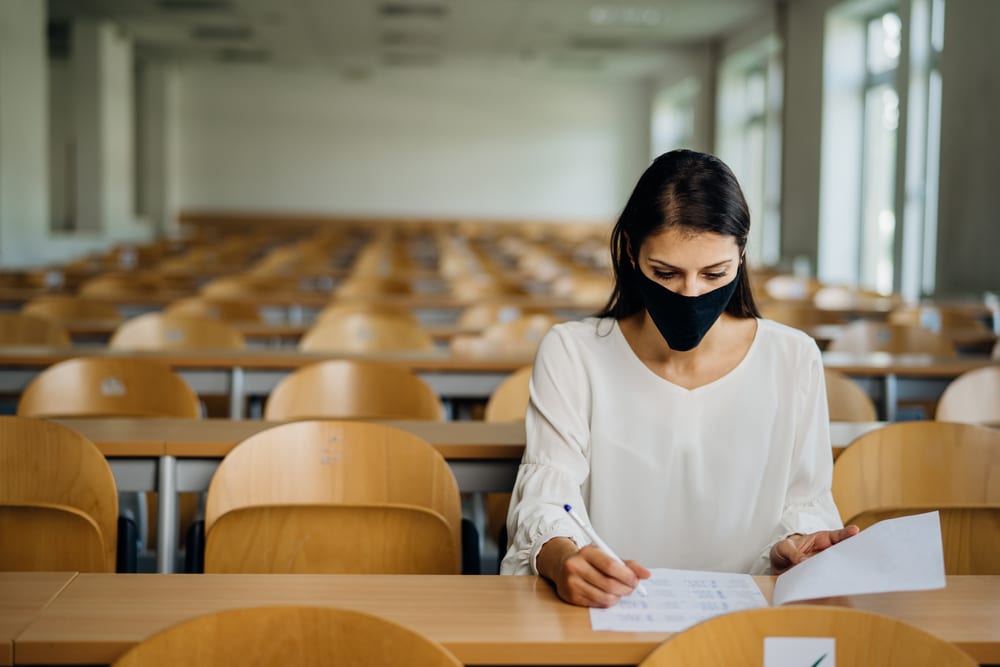 The eve of the exam is an important day that can make or break your NCLEX RN exam prep.
It's important to maintain your physical and mental health at this stage to guarantee success during the exam.
Here are some excellent tips for the day before the NCLEX RN test:
Get Enough Rest
Rest is a weapon, and getting enough of it is vital to your exam success.
Consider sleeping early and setting your alarm for an early morning wake up.
Getting enough rest will improve your concentration, calm your nerves and avoid the last-minute rushing that may disorganize you.
Avoid Alcohol and Drugs
Don't party on the eve of the exam day.
The NCLEX RN test requires a quick, sober, and attentive mind.
Taking alcohol, partying, drugs, and even caffeine may affect your exam performance.
Consider taking healthy drinks like milk, fruit juice, and water.
Don't Study On the Last Night
Research shows that studying or cramming on the eve of the exam may affect your performance during the test.
The material you study at the last minute stays in your short-term memory, which may affect your long-term memory in the long run.
Consider taking the day off to relax.
Go for a walk, watch a movie, swim, or do other relaxing activities.
Eat a Balanced Diet
Taking care of your physical and mental health is crucial if you wish to perform well in your exam.
Ensure you eat a balanced meal that contains all the essential food types and minerals.
Eating a proper meal before bed will ensure that your mind and body function optimally.
Don't forget to drink enough water as this stimulates your brain.
Prepare Your Essentials Before Bed
Ensure that you pack your essential documents, food, and water and lay out your clothes before sleeping.
Arranging your stuff beforehand ensures you won't rush or forget anything essential for the exam.
Also, ensure that your car has enough gas, or if using public transport, ensure that you know the bus/train schedule and the route to the testing center.
Mental and physical preparation before the exam improves your chances of success.
Avoid Taking New Medications
Don't take any new prescription or over-the-counter medication on the eve of the exam.
A new drug may cause adverse physical or mental changes that affect your performance.
If it's a must, start your dose after the exam or reschedule your exam until you've cleared the dose.
Success Tips on Exam Day
NCLEX RN Exam Prep doesn't stop until the exam day.
How you start the exam day will determine how well you do on the test.
Consider applying the following tips on exam day.
Arrive Early
Getting to the testing center will psychologically boost your confidence and calm your nerves.
You will better acclimatize to the surroundings and identify important locations like the exam room and bathroom.
Consider arriving at least an hour before the start of the test.
Take a Light Breakfast
Taking a heavy breakfast will make you slow and less attentive.
Consider taking a light but healthy breakfast.
You can always eat after the test.
And remember to drink enough water.
Hydration is crucial for optimal brain performance.
Dress Comfortably
Avoid tight-fitting or skimpy dressing that may make you uncomfortable.
Consider dressing in smart casual clothes with well-fitting closed shoes.
Remember that clothes are an important confidence booster.
A good trick is to dress in layers, which allows you to either take off or put on clothing as per your needs.
Choose the Best Exam Time
Candidates can either take the morning or afternoon NCLEX RN test.
It's essential to identify a time when your mind is most active.
But please note that if you prefer an afternoon session, don't use the morning hours cramming or trying to learn new things.
This will just cause more confusion.
Meditate
Consider meditating before the exam.
Meditation helps you calm down and clears your head, allowing you to think better.
You can also listen to relaxing music, read a magazine, or engage in other activities that help calm you down.
Approaching the exam in a relaxed state is a sure-proof way of guaranteeing exam success.
Success Tips During the Exam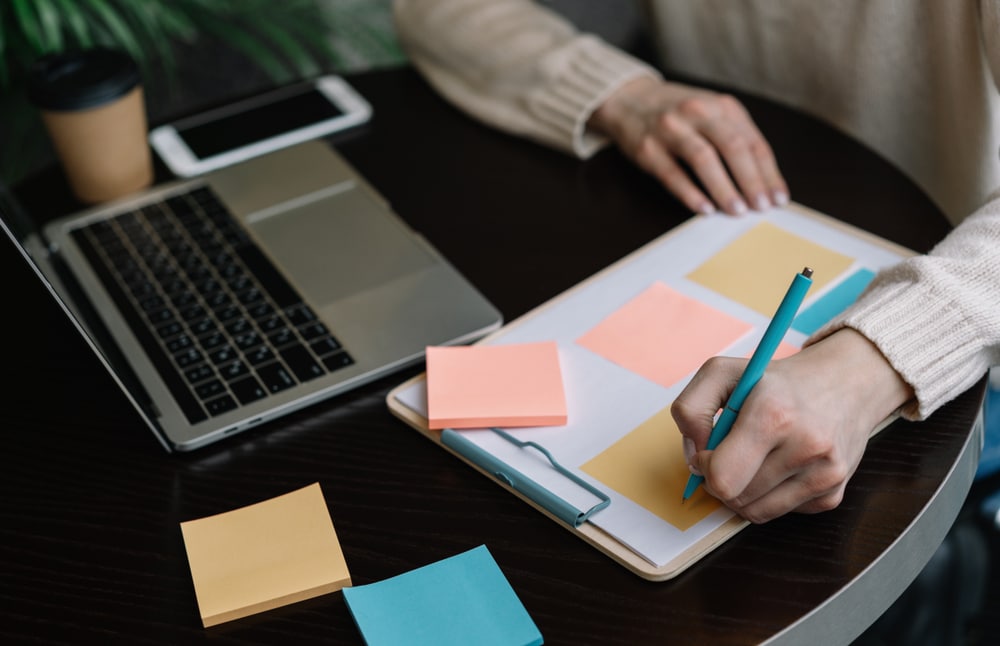 Here is how to take the NCLEX RN exam confidently and guarantee success:
Read Each Question Carefully
Before answering a question, read it more than once.
Reading a question severally ensures that you understand the examiner's nuance and question objective.
Understanding exactly what the examiners require of you will reduce the probability of making a mistake.
Evaluate All Options Before Making a Choice
When faced with multiple-choice or multiple-response questions, consider all available options before settling down on one particular answer.
Consider using the elimination method for multiple-choice questions where you first eliminate the most wrong options.
Take your time when answering questions to guarantee you choose the most likely correct answer.
Pace Yourself
The NCLEX RN nurses' board examination takes five hours with 75 to 145 questions.
Divide your time by the maximum amount of time, even if you won't attempt all the questions.
Ensure that you don't run out of time by pacing yourself properly.
Please note that running out of time before completing the minimum 75 questions is a direct failure.
Trust Your Intuition
Trust your gut instinct for questions that you aren't very sure about.
Your nursing school training covers most of the nursing care training tested in the exam, and your subconscious may vaguely remember something.
The chances are high that your instinct will always be correct.
Take Note of Keywords
When reading through the exam questions, pay special attention to the bolded keywords.
Words like most, best, immediately, priority, essential, and first are keywords that guide you in giving a satisfactory answer.
Remember the Basics
Always consider the basics of patient care when answering all questions.
The NCLEX RN examination base all its questions on the best patient care an RN can provide.
The ABCs (Airway, Breathing, and Circulation) are particularly important when answering questions.
What Next?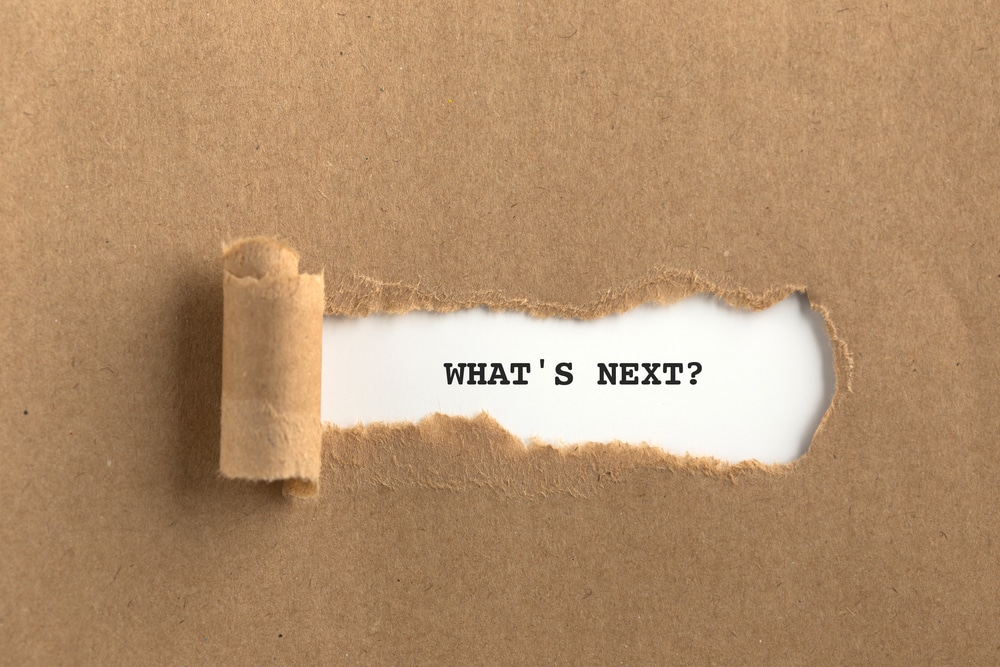 The NCLEX RN exam prep is a topic of interest for all aspiring Registered Nurses.
And while there are tens of NCLEX RN test-taking tips, hacks, and strategies, the ones outlined here will give you a definite advantage.
These practical, effective, and easy-to-follow instructions are proven to work.
Read each suggestion carefully and see how it fits into your NCLEX RN exam preparation.
We wish you the best of luck as you prepare for the exam.
NCLEX RN Exam Prep FAQs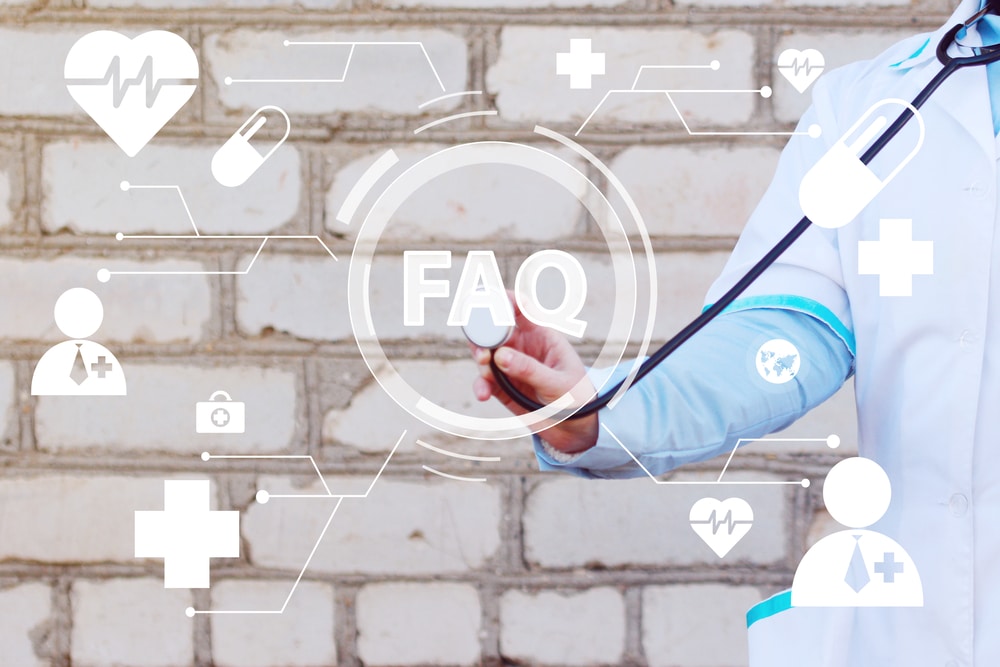 How do I prepare for the NCLEX RN exam?
Start by creating a study plan that will allow you to cover the exam content within the time you have. You can also download one. Review the NCLEX study materials to master the exam content. Use Qbank to familiarize yourself with the number of questions, types, and structure.
Is 2 Months enough to study for NCLEX?
Yes. It takes a month to three to prepare for the exam adequately. The NCLEX tests your competency in providing a safe and effective care environment, health promotion and maintenance, psychosocial integrity, and physiological integrity. These practice areas are further divided into subcategories. So, you need ample time to prepare.
Is three weeks enough to study for NCLEX?
Three weeks may be a short time. It's recommended you spend four to twelve weeks preparing for NCLEX. NCLEX review requires learners to dedicate time daily to cover the material. And so how long you take depends on the time you dedicate to the exam prep.
How hard is the NCLEX RN exam?
The NCLEX difficulty depends on how prepared you are. According to the National Council of State Boards of Nursing, 82% of first-time test-takers passed the exam in 2021. Only 18% failed. That means with thorough NCLEX preparation you can pass the exam on your first attempt.
How can I get my NCLEX exam date?
Once you've received Authorization to Test (ATT), visit the Pearson VUE website and log in with your details. Choose your preferred date and time of testing at the preferred test center. Pearson VUE will send you an appointment confirmation email to the email you used during registration.
What is the NCLEX RN exam like?
NCLEX is a computer adaptive test made up mostly of multiple-choice questions and alternate format questions like fill-in-the-blank, multiple-response, hot spot, and drag-and-drop questions. The main areas covered include Procedures and Physiological Adaptation, Safety and Care Environment, Prioritization, Diagnosis, People Skills, Interpreting Information, and Illness and disease.
What is the best way to study for NCLEX RN?
– Start slow, pick your pace, and be consistent throughout your NCLEX RN exam prep. A study plan should help you do this.
– Review the exam structure and weighting
– Enroll in an NCLEX prep course. You'll find great resources for revision.
– Take practice exams
Will the NCLEX RN exam help me get a job?
Yes. To work as a Registered Nurse in the US, you must pass the NCLEX RN exam. Passing this exam will open opportunities in your nursing career. You'll quickly find an entry-level job which can be a starting point as you gain experience and climb the career ladder.
References