Greetings, our esteemed reader!
We are delighted to have you here today.
In this session, we want to satisfy your curiosity by giving you a complete breakdown of the Nurse Achieve review.
We want to answer one fundamental question.
What sets Nurse Achieve apart from other NCLEX prep courses?
To answer this question, we will discuss the company's curriculum, products, pricing options, platform's ease of use, question banks, and pros and cons.
After reading these key areas, we hope you'll better understand Nurse Achieve offerings and whether they best fit your NCLEX preparation needs.
In summary, here is what you'll learn about:
Overview of the Nurse Achieve review
Nurse Achieve curriculum overview and effectiveness
Nurse Achieve pricing options
Ease of the use of the platform
And so much more!
Without wasting time, let's dive right in.
Overview of the Nurse Achieve Reviews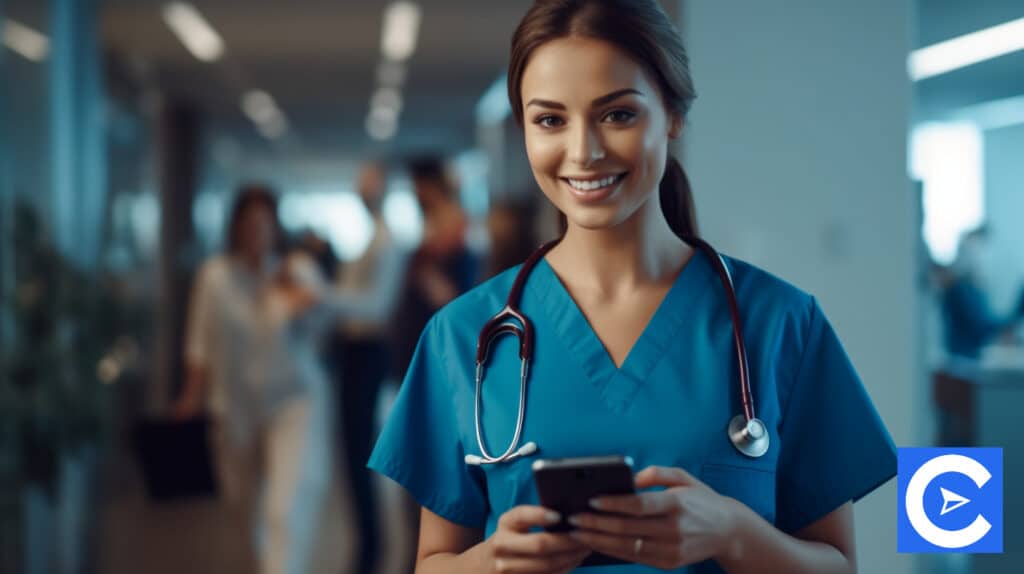 Nurse Achieve offers one of the NCLEX review courses that are affordable with a considerable amount of study materials.
According to the website, Nurse Achieve is a one-stop shop for all NCLEX study materials.
The website reveals that all the study resources are developed by nurses who have taken and passed the NCLEX.
Their main goal is to help nursing students prepare and pass their licensing exam on the first attempt.
Nurse Achieve has conducted research with three universities and colleges to develop strategies for producing NCLEX success.
If anything, they have the expertise to develop a comprehensive review program to help NCLEX test-takers pass the exam.
Nurse Achieve offers prep course materials for NCLEX-RN, NCLEX-PN, and REX-PN.
Nurse Achieve Curriculum Overview and Effectiveness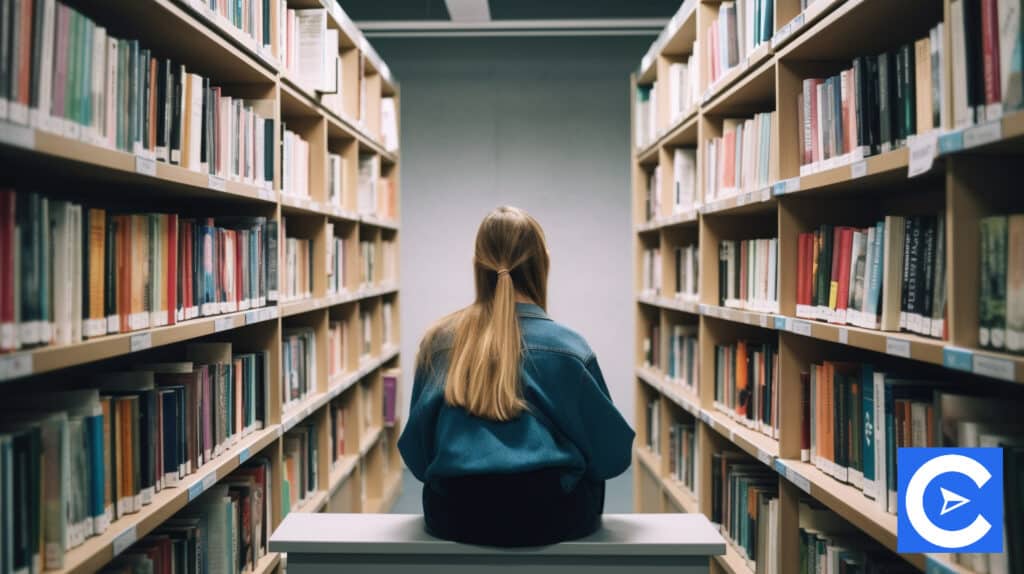 Nurse Achieve Review resources include a question bank, comprehensive review, flashcards, summary notes, and adaptive mock exams.
Let's kick off the curriculum review with how effective the Qbank is.
The question bank has 3,000+ questions with a detailed rationale for whether the answer is correct or wrong.
Test-takers can customize the practice tests to match their learning needs.
The practice question can be customized by the number of questions, topics, or subtopics.
Further, test-takers can choose to have a timed or untimed test.
Even better, they can resort to NCLEX-style questions by taking an exam simulator with questions ranging from 75 to 145.
The only downside with the question bank is that after several trials, you'll notice that some questions are repeated.
There are also adaptive mock exams that are designed using computer adaptive testing.
The adaptive mock exams challenge students' understanding levels.
As they take the exam, the difficulty level changes depending on their answers.
Again, 30% of the adaptive mock exam comes in an alternate format.
Learners will have select all that apply (SATA), prioritization, hotspot, and audio/picture response questions.
The blend of questions is a great way to familiarize yourself with NCLEX questions.
With every test, learners will have an alert predicting passing or failing the NCLEX.
The system also generates a report after each practice exam to help nursing students determine the content areas they need to focus on more.
The adaptive mock exams run for 5 hours.
The Nurse Archive adaptive mock exam is one of the closest to the NCSBN NCLEX exam.
The comprehensive review feature covers over 130 chapters tested in the exam, including pharmacology, adult and pediatric body system and diseases, nursing skills, and fundamentals.
The chapters are summarized in an easy-to-understand manner, complete with images, diagrams, charts, and mnemonics, which makes the content engaging.
The comprehensive review is effective, to say the least.
Learners spend less time than they would when using a textbook.
As you study, you'll get alerts on the important concepts you should master.
The next feature is flashcards.
There are 200+ cards for learners to memorize key concepts tested in the exam.
The summary sheets are equally helpful as they condense the exam content in a concise manner.
You don't have to struggle to get the key points.
With these four study materials, Nurse Achieve provides a comprehensive curriculum that covers must-know concepts for the exam.
Nurse Achieve Review Course Pricing Options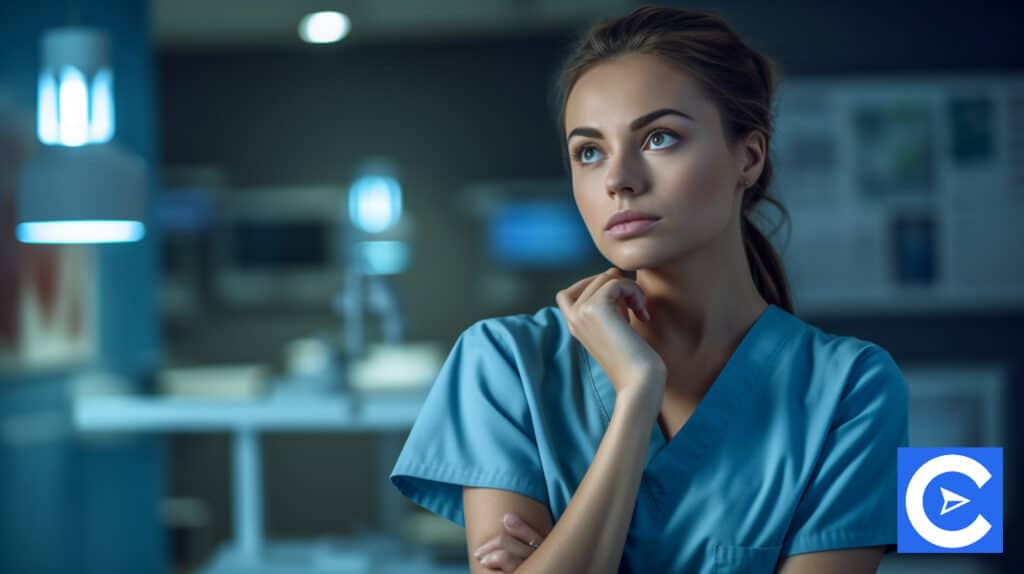 The pricing options depending on how long you want to access the review materials and whether you are preparing for the NCLEX-RN or NCLEX-PN.
There are six price points for those who want to take practical and registered nurses exams.
The cost for 30 Day NCLEX-RN subscription is $105.
The price goes up as the access period increases.
A 60-Day Access subscription costs $149, while 90-Day Access is $195.
A six-month subscription will cost you $360, a year is $394, and 2 years subscription is $489.
These access durations and prices are the same for NCLEX-PN.
So, what do test-takers have access to?
Here is what you stand to gain by subscribing to any of these study packages.
200+ flashcards
Summary sheet
A study guide covering over 130 topics
NCLEX package PLUS 900+ Next Generation NCLEX (NGN) evolving case studies and bowtie/trend practice questions
NCLEX: unlimited simulated NCLEX adaptive exams with over 3,000 standalone questions
Detailed rationales for both correct and incorrect answers.
When it comes to NCLEX PN, the study resources are the same, except the number of practice questions is lower, plus there are two additional resources.
Instead of 3,000+ practice questions, this one has 2,600.
Again, the number of NCLEX packages PLUS goes down from 900 to 850.
Learners also have access to comprehensive review notes.
The only setback is that Nurse Achieve doesn't have video lectures or in-person classes.
Their main focus is the practice questions and other study tools that can further help memorize concepts like flashcards.
While this is okay, it may be disadvantageous for test-takers who want an in-depth review of the core content tested in the exam.
Finally, compared to other providers in the industry, the Nurse Achieve review is affordable.
Platform's Ease of Use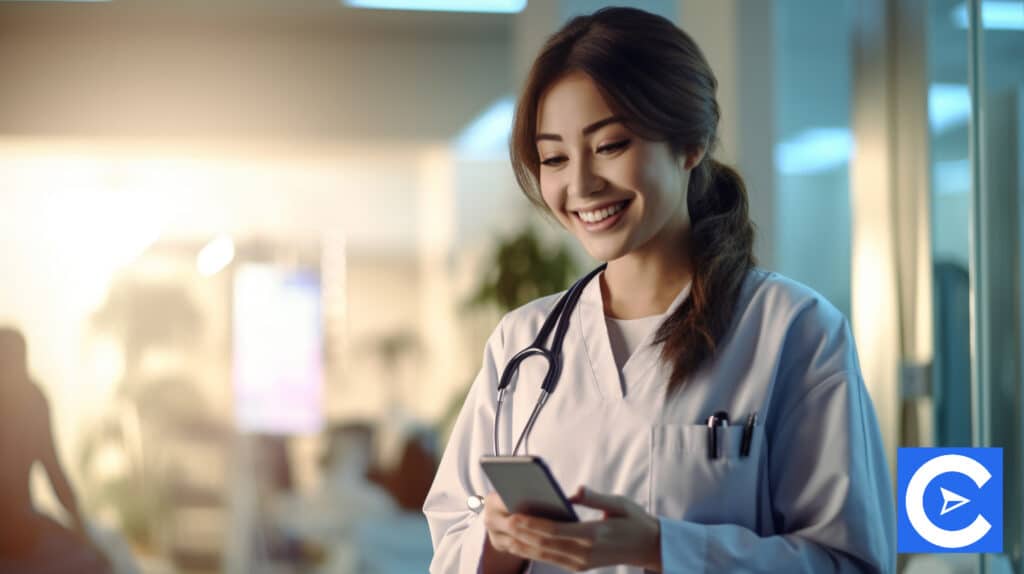 The nurse Achieve website is well-designed and functional.
At a glance, you can see the different buttons and access the information you need.
It's optimized for different devices like mobile, making it easy to review the materials, although it doesn't have a mobile app.
Chances of passing NCLEX using Nurse Achieve: 4/5
Price: 5/5
Ease of use of the platform: 4/5
Mobile app: 0/5
Question bank: 5/5
Student support: 3/5
We give Nurse Achieve review a 3.5-star rating.
The study materials are excellent but limited.
However, they provide in-depth value for test-takers who want to polish the knowledge learned in nursing school using NCLEX-style questions.
Nurse Achieve NCLEX Pros and Cons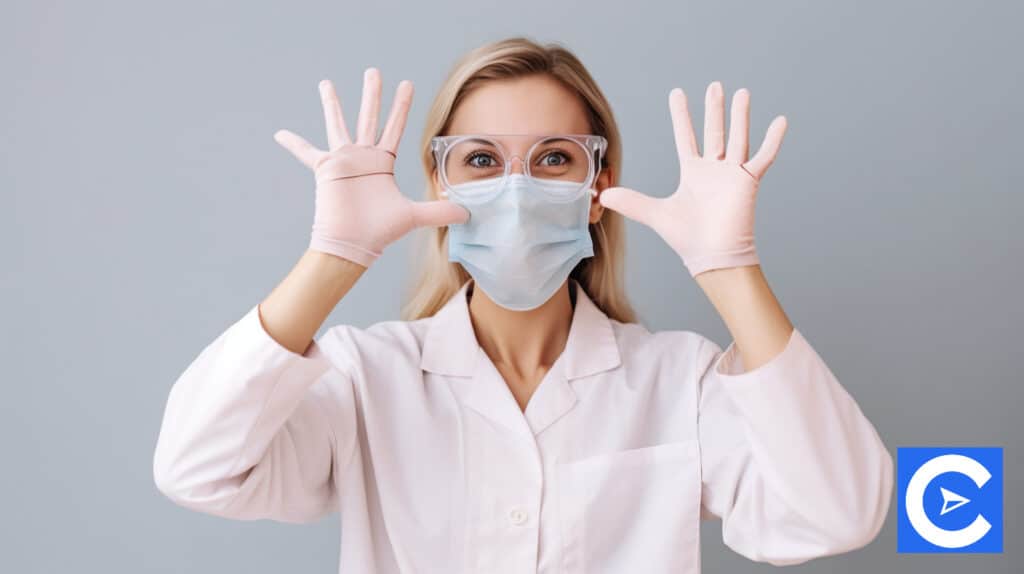 While we've covered the curriculum, pricing options, study packages, and the platform's ease of use, it's time to switch gears and look into what exactly makes Nurse Achieve an excellent prep course provider and which areas it should improve.
Pros
The options for the access period are impressive. While the shortest period is a month, learners can subscribe for a year or even two years. This is a considerable time frame given that some learners would love to use the materials while taking BSN all through to when taking NCLEX.
Learners can take an unlimited number of adaptive mock exams. Remember that these mock exams mimic the real exam. So, the more test-takers do, the better. Plus, the performance report that comes with every test is instrumental in helping learners improve.
The course is self-paced. That means nursing students have full control over when to study. They create a study plan that suits their availability. That also means learners can complete the preparation before the access period elapses.
Cons
We were disappointed that the company doesn't have a mobile app. An app comes in handy in reviewing flashcards or summary sheets during downtime at work or school.
Nurse Achieve majorly focuses on practice questions, although there are other study resources like the comprehensive review and flashcards. It failed to include live courses, like most of its competitors, like Hurst Review.
There's no pass guarantee. A pass guarantee usually acts like a statement that the company 100% believes in its study resources. If one uses the Nurse Achieve study resources and fails the NCLEX, they'll not get any refunds.
There is no free trial to test drive the review materials before buying.
Nurse Achieve doesn't pay much attention to test-taking strategies, yet it's a crucial aspect of NCLEX test prep.
Evolution of the Nurse Achieve NCLEX Review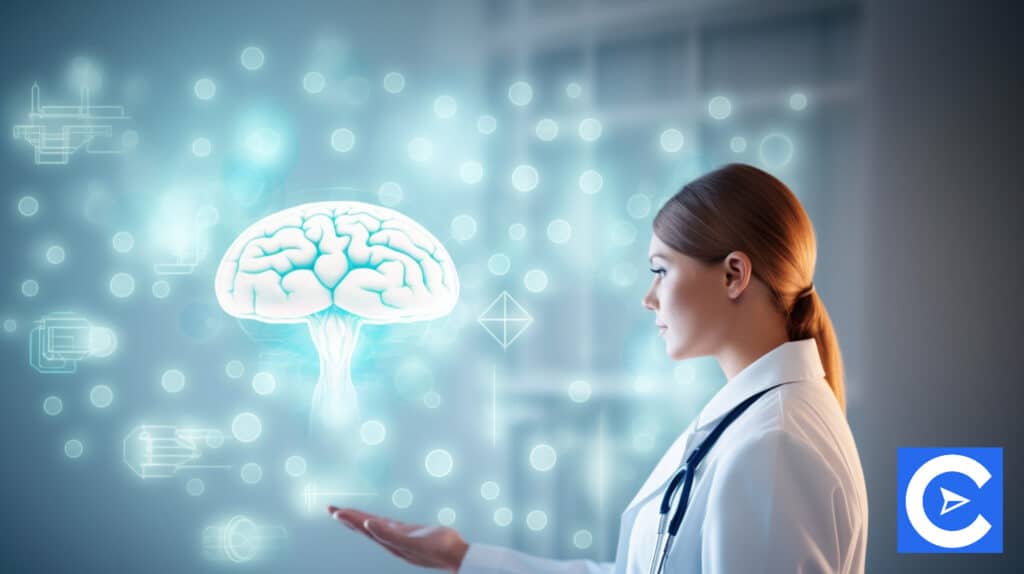 Nurse Achieve review used to have a 30-day free trial, after which nursing students could choose to purchase a package.
Currently, there's no free trial.
Further, as NCSBN introduces the next generation NCLEX, Nurse Achieve is at the forefront, providing practice questions that match all types of question formats introduced in the NGN.
As the company updates its study resources, we recommend adding video lectures to the study packages to enhance learning.
Further, a pass money-back guarantee is a sure way of confirming that the study materials have what it takes to help learners pass the exam the first time.
It will boost learners' confidence.
In the same breath, introducing a mobile app will go a long way in helping test takers review the flashcards and summary sheets on the go.
They can squeeze time during breaks and lunches to peruse the materials.
Hence covering a lot of content in a short time.
Methodology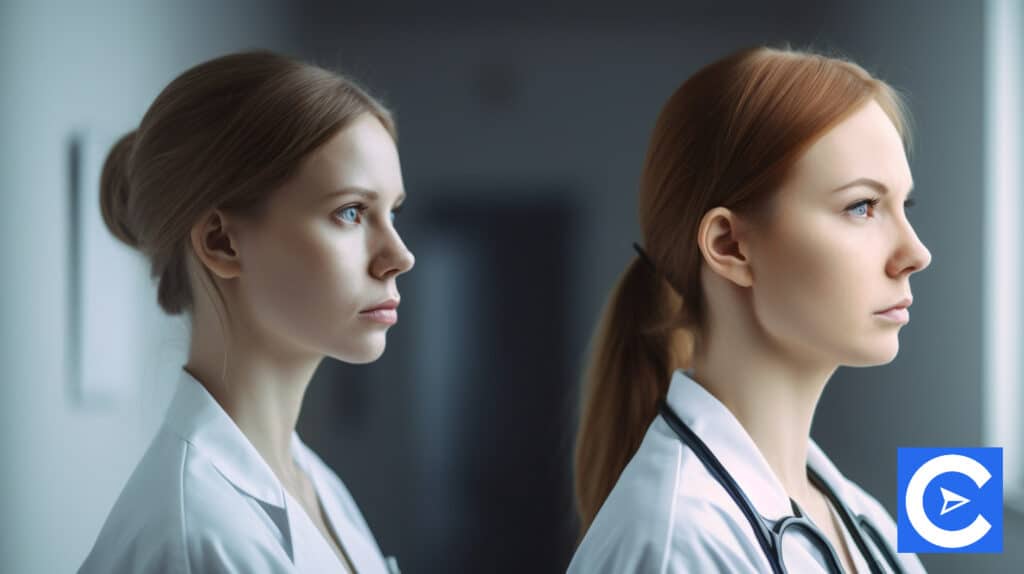 Our approach to Nurse Achieve Review factored in several features, including curriculum review and effectiveness, pricing options, student support, mobile app, ease of using the platform, and chances of passing the exam using the materials.
After reviewing these factors, we gave star ratings to each, depending on their effectiveness.
We concluded that the Nurse Achieve review is ideal for nursing students interested in familiarizing themselves with the NCLEX exam before they sit for the exam itself.
Conclusion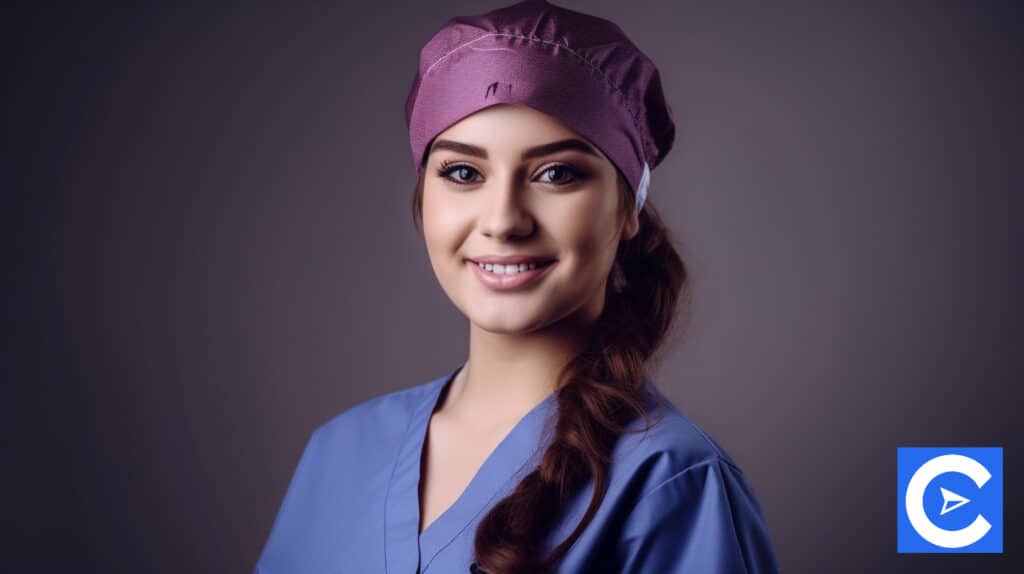 There you have it, our esteemed reader, everything you need to know about the Nurse Achieve review.
Nurse Achieve majorly focuses on practice questions.
The quizzes are a great way to help learners find their areas of weakness and work on them and hopefully pass the NCLEX on the first try.
Their CAT exams are equally helpful as they are the closest to NCLEX.
Further, the rationales promote learners' critical thinking, which is crucial for the actual exam.
Now, the ball is in your court.
We hope we've helped shed light on whether the Nurse Achieve review will be a good fit for your NCLEX prep.
FAQs on Nurse Achieve review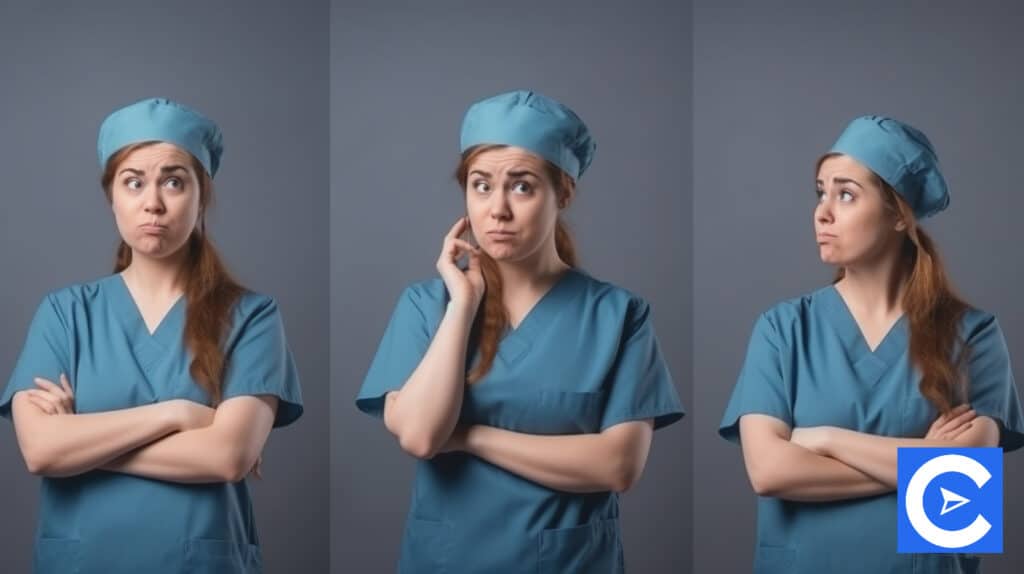 Which review is best for NCLEX RN?
There are several great NCLEX Review prep courses that can help you prepare for the exam. Here are our top picks:
– UWorld
– The Princeton Review
– Hurst Review
– ArcherReview
– Nursing.com
– Nurse Plus Academy
These providers have different study packages with an array of study materials.
How accurate is SIMCLEX?
According to Nursing.com, SIMCLEX is the most accurate NCLEX simulator in the world. It's a computer-adaptive NCLEX simulator that's closest to the actual exam. Like NCLEX, the system generates questions depending on your last answer. SIMCLEX gives a 200% pass money-back guarantee.
What is the CAT exam in nursing?
Computer Adaptive Testing, often abbreviated as CAT, is the software used in the NCLEX exam. Most prep course providers have adopted the same technology in their Qbank to help learners familiarize themselves with what's expected in the actual exam. CAT generates questions depending on learners' competency.
How many questions is the SIMCLEX?
The questions in the NCLEX range from 75 to 145. The number of questions you'll answer depends on your score. The SIMCLEX questions get harder or simpler depending on the questions you've answered correctly or wrongly. The system will gauge your ability and close after establishing your competency level.
Is Nurse Achieve CAT harder than NCLEX?
No. Nurse Achieve CAT is not harder than NCLEX. If anything, it gives the closest idea of the actual NCLEX. Like NCLEX, the Nurse Achieve CAT formatting is the same as NCLEX. Further, it's just as broad as the actual NCLEX.
Is SIMCLEX good for NCLEX?
According to the website, it's good for nursing students preparing for the NCLEX.
Nursing.com claims that 99.86% of all students who pass the SIMCLEX pass the NCLEX exam. Its pass rate is 99%. This is because SIMCLEX uses the same adaptive algorithm as NCLEX.
What are the different types of SIMCLEX?
There's only one SIMCLEX, which is from nursing.com. The questions are drawn from their huge database of 6,000 questions. SIMCLEX imitates the actual NCLEX exam. It also comes with an analysis of the answer's choice, whether the answers are right or wrong. Once done, learners get a performance report.
Why is the CAT exam nursing good for review?
Computer adaptive testing is perfect for NCLEX preparation because it mimics the exam's design. Most NCLEX prep course providers use CAT for their practice questions to give learners a peak into the exam. This technology makes exam preparation more effective because it replicates what's on the NCLEX.
Reference