Hello and welcome to Nurse Code.
In this article, we'll break down what's involved when taking NCLEX after 10 years.
You'll learn about the requirements and tips to help you pass the NCLEX after the long break after nursing school.
Here is an overview of what we'll cover:
Requirements for taking the NCLEX after 10 years
Tips to pass the NCLEX after 10 years
Let's jump right into it.
Requirements for Taking the NCLEX After 10 Years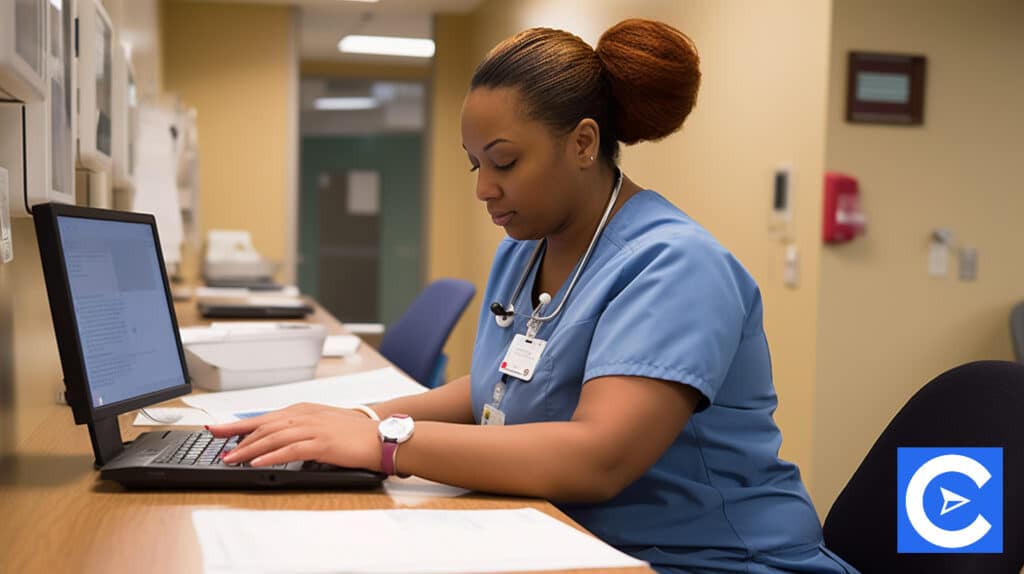 According to NCSBN, there's no limit to how many times or how long you should wait to take the NCLEX.
The board gives nursing students eight chances to take the NCLEX annually.
Unfortunately, that's not the case with the board of nursing in different states.
Getting your nursing licensure after ten years can be daunting, depending on your location.
While some states like Newyork, California, Pennsylvania, and Ohio don't have any restrictions, a good number do.
For example, In Michigan, nursing students can only take the NCLEX three times a year.
In total, you only have six retest attempts.
While it may come as a shock to you, it's not the end of the road.
Most states with restrictions have provisions for those who've failed multiple times and those who've been out of the nursing practice for a long time.
In instances where there are no provisions, test-takers can take the exam in the states without restrictions and then return to work in their home state through reciprocity.
All is not lost.
For this reason, your first step is to contact your state's nursing regulatory board and find out the requirements for taking NCLEX after 10 years.
For instance, if you are in Florida, you must take a state-approved remedial course before retaking the test.
Other general eligibility requirements include official transcripts to prove your BSN or ADN program, a background check to prove your moral standards, and an application fee.
You'll need to go through the application process through NRB and Pearson VUE.
You can only schedule the exam if you've received ATT.
Remember to visit your chosen testing center before the exam day to familiarize yourself with the route and the center.
With all these checked, your next step is to delve into test preparation and wait for the test date.
Tips to Pass the NCLEX After 10 Years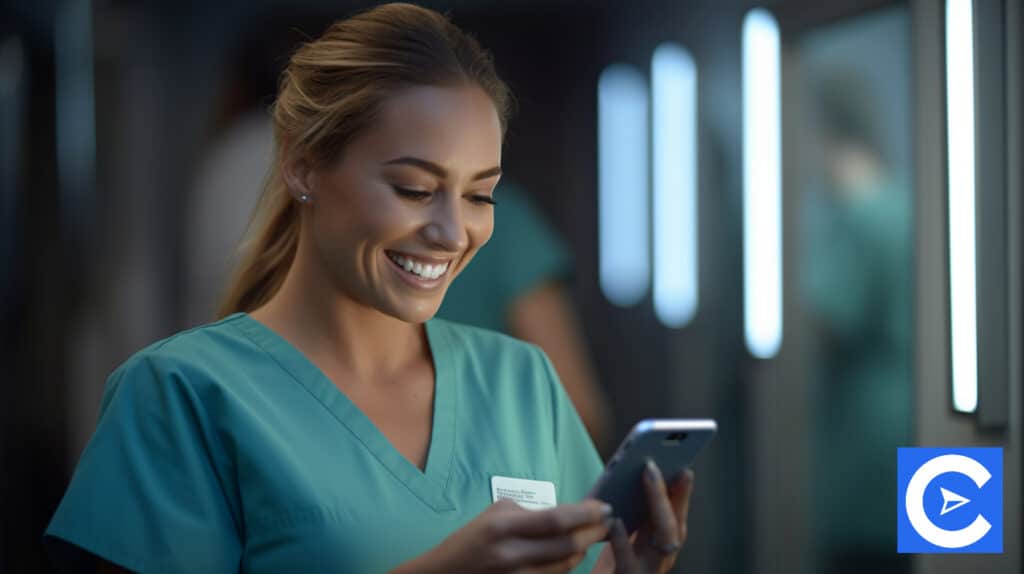 Now that we've already covered the requirements let's delve into what you must do to prepare and pass the NCLEX exam.
Read Candidate Performance Report
The NCSBN sends a Candidate Performance Report to nursing students who fail the NCLEX exam.
Now, suppose you did NCLEX-RN or NCLEX-PN before taking the long break.
You'll need to scan through your email and get the CPR to help you determine your strengths and weaknesses.
The report shows whether you were above, below, or near the passing standards for each subject area.
When creating a study plan, you can use CPR to guide you in scheduling your study time accordingly.
This way, you can focus more on the subject areas in which you are below the passing standard and also dedicate considerable time to the near-passing standard subjects.
Pay special attention to subject areas you find difficult or boring because all eight categories will be tested.
Take NCLEX Review Course
Nursing practices evolve quickly, and ten years is a long time.
You'll need to refresh your knowledge.
A review course is an excellent way to learn and catch up with ever-changing nursing practices.
I recommend live review courses where you can interact with the tutors and other NCLEX test-takers.
Review education programs will help you identify knowledge gaps and work on your areas of weakness.
Additionally, it will help catch up with the new trends.
Further, it will help boost your confidence as you'll be conversant with the areas tested in the exam.
The one thing that stands out about a review course is that it breaks down the NCLEX course content so that you don't feel overwhelmed.
Volunteer in a Healthcare Related Job
Seek volunteer opportunities in the public health departments, free clinics, or the American Red Cross.
This is to help you get your feet wet in the healthcare industry.
Of course, you won't be able to work as a nurse, but even as a nursing assistant, you can immerse yourself in working with patients again.
You'll hone your nursing skills, gain confidence, and network with others already in your desired field.
The volunteer period will help you get comfortable working with patients.
Even more important, the contacts you'll have established may be useful when you need employment.
Further, many volunteer opportunities usually transition into paid employment.
You never know where your luck lies.
Create a Detailed Study Plan
Registering for a review course is just one part of your preparation strategy.
Another strategy is creating a personal timetable to review NCLEX exam content.
The key to making your study plan work is sticking to it.
Every time you miss a lesson, try to get back on track.
Incorporate NCLEX study guides to get the foundational knowledge.
Also, have other study resources, including YouTube videos, flashcards, and cheat sheets.
Each of these materials will give you new insight into the same content.
So, ensure your study plan incorporates different study tools.
Further, have a time frame for when to use which study material.
This way, you'll not be overwhelmed and can meticulously cover every inch of the exam content within a reasonable time before the test date.
Take NCLEX Practice Tests
As we all know, practice questions are vital for preparing for the NCLEX, whether you are preparing for the NCLEX-RN exam or the NCLEX-PN.
You can find dozens of practice questions to use online.
Even better, you can leverage practice questions from prep course providers like UWorld, renowned for its enormous Qbank, detailed rationales, and interface that mimics the actual NCLEX.
Practice questions help you familiarize yourself with the exam format and content.
Most practice tests come with rationales where you'll find explanations of why an answer is right or wrong.
Even though going through the detailed explanations may be time-consuming, commit to reviewing the rationales of whether you got the question right or wrong.
I promise you; you'll learn a lot through the rationales.
Plus, you'll be better prepared to answer the same question even when twisted.
You'll agree with me that the more you take the tests, the more you'll understand how to answer the exam questions.
You'll be better prepared on the exam day.
Another thing, don't tire or feel overconfident.
If there's one rule I abide by is that you can't over-prepare for an exam.
So, don't stop until a day before the exam.
Take a Refresher Course
Refresher programs are for those who already have a nursing license or have repeatedly failed NCLEX.
And since you've been out of nursing for a long time, you'll need to put in the work to get your license.
The course will help jog your memory, polish your skills, and ensure you are up-to-date with the current practices.
Nursing refresher courses usually have a theory and practical parts when you gain clinical experience.
Plan around six months for a refresher program, although it can take lesser time.
Once you are done with the refresher course, you can delve into nursing.
Conclusion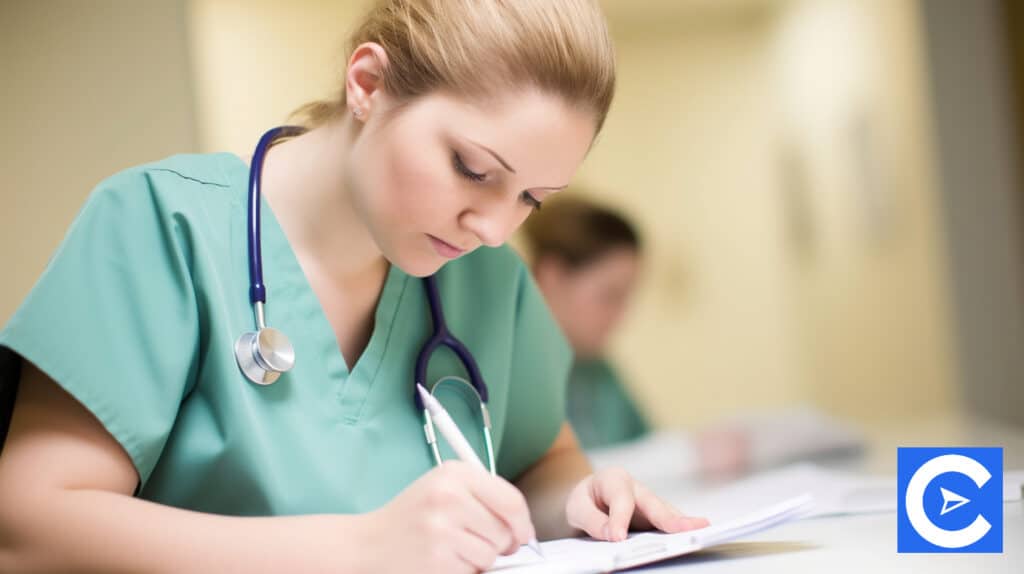 While taking NCLEX after 10 years may seem impossible, it's not with the right preparation.
As mentioned, first find out whether you can retest in your state or if there are restrictions, and you'll be forced to take the exam in another state and then come back through reciprocity.
Once you understand the regulation, the next step is to start your preparation.
Review courses are a must-attend as you've been out for a long time.
They'll help jog your memory and acquaint you with the current nursing practices.
If you give your NCLEX prep your best, there's no reason you shouldn't pass the exam after 10 years.
All the best in your journey.
FAQs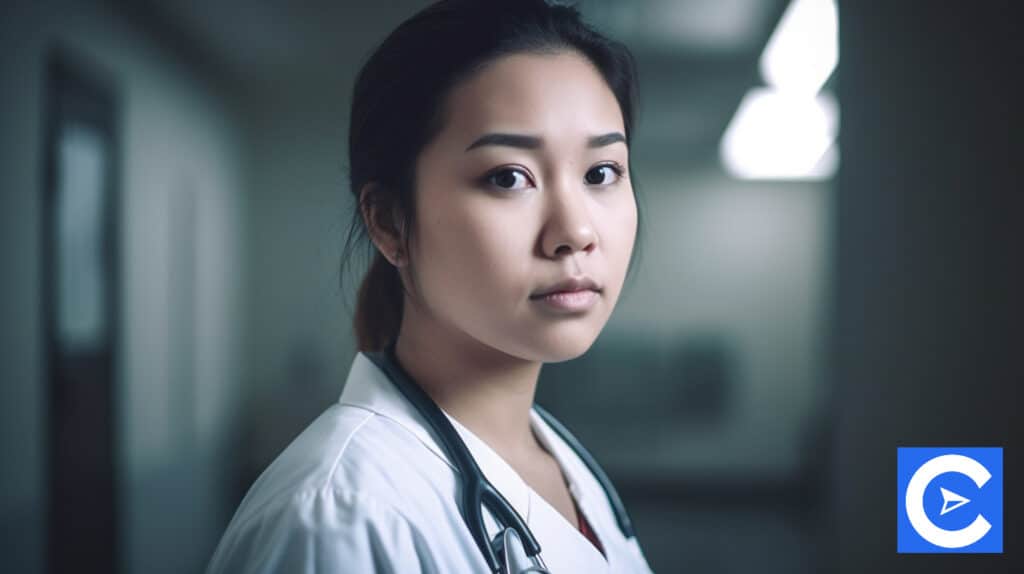 How many years after nursing school can I take the NCLEX?
There is no limit to taking NCLEX after graduating from nursing school. However, you should take the exam immediately after you graduate when the knowledge of nursing practice is still fresh in your mind as life happens. You may end up postponing it for years.
What happens if you never pass the NCLEX?
If you never pass the NCLEX, you can't get PN or RN licensure. That means you can't practice as a registered nurse or a licensed practical nurse. Most states require nursing students to take a refresher course if they fail NCLEX several times.
How many times can you take the NCLEX in a lifetime?
The National Council of State Boards of Nursing doesn't limit the number of times you can take the NCLEX in a lifetime. The board allows test-takers to take the exam eight times a year. However, different states limit how many times you can take the NCLEX.
Does your NCLEX expire?
The NCLEX licensure doesn't expire as long as you are practicing. But many states have continuing education requirements to keep the license active. The CE requires nurses to complete specific contact hours, attend a refresher course, or get a certification. License renewal also comes with a fee.
What are the requirements to take the NCLEX?
Here is a list of requirements to take the NCLEX:
– 18 years and above
– Graduate from a board-approved nursing program, either a BSN, an ADN, or a Practical Nursing Diploma
– Good moral character
– Application fee
– Authorization to Test from Pearson VUE
How much is the NCLEX?
The NCLEX costs $200. You'll be charged the same every time you retake the test. The registration fee is paid through credit, debit, or prepaid card. It can also be paid by a third party, like an employer, nursing school, or an agency. The fee is non-refundable.
How do I know when I should take the NCLEX?
The ATT has a 90-day window for you to take the exam. You can schedule the exam any day within this period. You should schedule the exam first and then start your preparation. With a time limit, you'll be more committed to your studies.
What is the difference between the NCLEX and the ATI exam?
The National Council Licensure Examination (NCLEX) is administered by NCSBN to nursing students who want a nursing license to become registered nurses or LPNs. Test of Essential Academic Skills (TEAS) is administered by ATI. The exam tests candidates on their preparedness to join the health sciences programs.
Reference