Other Free NCLEX RN Study Guides:
There are 8 Modules in NCLEX RN Study Guide. Here you can navigate all the NCLEX RN Study guide modules.
let's get started right away.
There are 13 topics to cover in this section and we begin with the rights of patients as well as their responsibilities.
The rights and responsibilities of a patient in a medical facility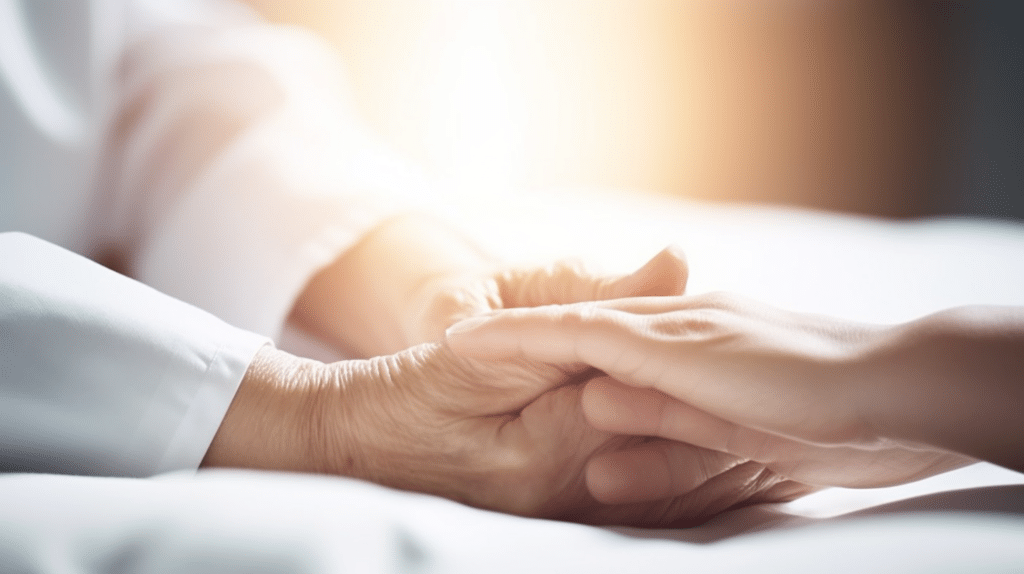 It's imperative that any patient in a medical facility not only knows their rights but what responsibilities they have too.
Rights: This includes access to medical care that is of high quality and doesn't exclude any person. Patients, however, have the right to turn down medical treatments should they choose. Their overall privacy is another critical right that patients have, and they also should be informed of specific treatment plans advocated for them.
Responsibilities: Patients have a part to play as well when it comes to their overall responsibilities. This includes providing their complete health history. They should also always act with respect towards others.
Patients/guardians must provide informed consent
Patients receiving treatment must have it thoroughly explained to them beforehand and provide informed consent before it goes ahead.
The information passed onto the patient must always include any risks or complications that could come about following their treatment.
Here, the guidelines for getting consent from the patient as highlighted by the American Medical Association can be followed:
Diagnosis explanation
Treatment procedures and the reasoning behind it
Treatment benefits and risks if there are any
The other treatment options available
The benefits and risks of the other treatment options available
While all states have informed consent as a requirement, patients may opt out which should always be documented.
Whatever procedure was to be carried out should still go ahead, however.
When procedures that will save a patient's life are to be carried out, informed consent is not needed.
Patient confidentiality
In any nurse/patient relationship, confidentiality is a massive responsibility.
Any information regarding the patient should be kept private at all times.
On rare occasions, patient confidentiality can be broken if it's a necessity to save their lives.
At all times, the paper records of a patient should be kept secure.
This pertains to their digital records as well.
Principles of ethical behavior
Let's look at various ethical principles that are imperative to understand:
Autonomy
It is vital for patients to have autonomy when it comes to their care and this means providing them with the power to make decisions.
In some cases, like with children or patients with dementia, this isn't possible and here, a parent, legal guardian, or another family member can do so on their behalf.
Justice
According to this ethical principle, society should have access to limited resources of healthcare benefits, which means they should be allocated fairly.
Beneficence
It is ethical to act in a way that benefits others according to this principle.
To put it another way, the ultimate goal in treating a patient is to provide them with the best possible treatment for their condition.
Despite this, a patient's condition is ever-changing, so measures to treat them should always be reevaluated to determine whether they still work for them or not.
Nonmaleficence
A healthcare worker must not harm a patient when providing care to them in accordance with this ethical principle.
Code of ethics: Nursing staff
Healthcare ethics have been thrust into the forefront because of advances made in prolonging the lives of patients, prenatal manipulation, and saving premature infants.
There can be many ethical dilemmas in healthcare due to limited resources, however.
Nurses should consider several statements as laid out in the American Nurses Association's Code of Ethics when they find themselves in moral or ethical situations
They can then use an ethical decision making model for guidance in challenging situations.
In general, you should use them according to the following guidelines:
All necessary information about the problem is gathered and the problem is pinpointed
Consider reasonable alternatives or solutions to the problem
The use of ethical resources, such as an ethics committee, can provide guidance and should be considered where available
Try out possible solutions
Find a solution to the problem and settle on it
It is important to consider the following when making ethical decisions: autonomy, beneficence, nonmaleficence, justice, and fidelity.
Professional boundaries
Medical staff and patients can form a bond when patients are hospitalized for an extended period of time.
It is common for them to offer gifts as a token of appreciation.
Medical personnel should not accept money or valuables from their patients, but there is nothing wrong when a patient gives a small gift, like a box of chocolates, for example.
If a patient persists, they should be informed by the nurse that the facility doesn't allow it.
As a matter of course, crossing boundaries that lead to sexual relations is also not permitted.
Nurses providing home care may be disadvantaged by giving extra attention to their patients.
The duties you perform should only be within the parameters of your job description.
Even if you are helping out, cooking or buying groceries for a patient isn't necessarily a good thing as it can mean that they become too reliant on the nurse.
In a hospital setting, paying too much attention to a patient can be construed as favoritism.
Also, coercion needs to be addressed while discussing personal boundaries.
No matter what your relationship with a patient is, if they don't wish to undergo a particular medical procedure, that's their choice and it's not something a nurse should look to influence through coercion or intimidation.
Let's conclude this section by talking about the disclosure of personal information.
Despite being friendly with patients, personal information should never be revealed to them.
In essence, it blurs the boundaries between their professional roles and encourages a social relationship, which in turn leads to a certain vulnerability.
Coordination and collaboration related to patient care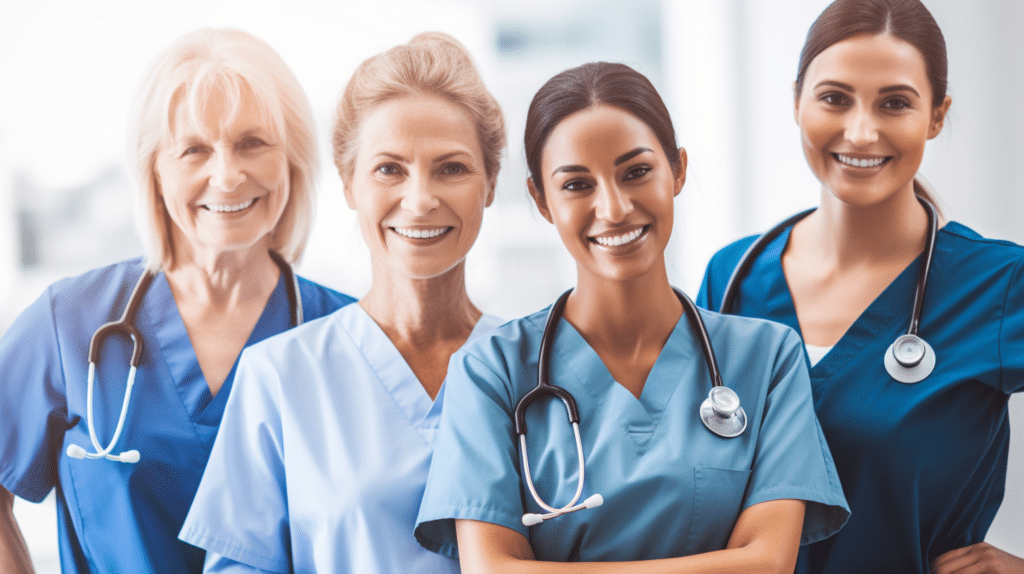 Collaboration skills
Collaborating with our medical staff to help coordinate patient care is something that happens in every medical facility.
When it comes to collaboration, the following skills are a necessity:
The ability to compromise
Clear communication
Pinpointing pertinent problems/challenges
Put attention to the task at hand
Teamwork
Effective communication and the skills needed for it
Various communication skills are utilized during collaboration and these aren't the same as those used when dealing with patients.
They include the following:
Adopting an assertive approach: This means expressing your opinions in an honest, non-threatening manner while being clear in your statements
Talking casually: When you have a personal bond with another person, it's easier to talk to them. Talking casually with other staff can help build those bonds in a team
Public speaking competence: Collaboration with others means being confident enough to provide your ideas to a group. That's where skill in public speaking can help significantly
Written communication: Being able to present ideas via writing is also a crucial communication skill that's a necessity
We also need to cover various types of communication that a nurse will be involved with daily.
Hand offs
This refers to the transition of care during shift changes.
There is a standardized format that can be used for this:
DRAW: Diagnosis, recent and anticipated changes, what to look out for
I PASS the BATON: Introduction, patient, assessment, situation, safety considerations, background actions, timing, ownership
ANTICipate: Administrative dates, new clinical information, tasks, illness magnitude, contingency measures
5 Rs: Record, review, round up, relay to others, receive feedback
SBAR method
This is used in patient handoffs from a single caregiver to one taking over.
Situation: This is an overview of the current situation of the patient
Background: History of the patient and their condition
Assessment: Facts and conditions summarized
Recommendations: Future actions that need to be carried out
Shift reporting
This includes holding a bedside handoff on shift changeovers wherever possible using a specific format as discussed above.
Shift reporting must encompass the following:
Introducing the patient to the new staff member(s)
Patient triage/acuity level
Potential/confirmed diagnosis
Current status
Pending/completed laboratory imaging
Medications administered/pending
Invasive treatments (catheter, for example)
Plans for transfer/discharge
Collaboration: Nurse and patient/family
Collaboration also occurs between a nurse and the patient as well as their family.
Sadly, it's something that's often pushed to the side.
A central part of any planning in helping to improve a patient's health is the patient themselves as well as their family and this should always be a critical consideration.
Styles of leadership
There are several styles of leadership that can affect how values are perceived and how collaboration is viewed.
We won't go into great detail about them other than mentioning them by name.
If you want further information on these leadership styles, you can consult your coursework
Leadership styles include:
Charismatic
Bureaucratic
Autocratic
Consultative
Participatory
Democratic
Laissez-faire (free reign)
Resolving conflicts
When working in a team, from time to time, conflicts between members can arise.
When they do, it's critical that some form of conflict resolution is put in motion.
Conflicts shouldn't be seen as a negative, especially if they are controlled effectively as they allow people to air different perspectives on a subject.
When a conflict arises, it should be dealt with as soon as possible, especially before those involved take a hardened stance.
Resolving conflict can be achieved by following a process:
Both sides should present their views. The key here is the views they express, not the people expressing them
Compromise and negotiation should be used to foster cooperation
Keeping focus is key as it ensures arguments are avoided and discussions are focussed on the subject
Assess the need for further negotiation, a formal resolution process, or the involvement of a third party
Resolve potentially explosive situations by being empathetic or using humor
Issues should be summarized highlighting crucial arguments
Resolution shouldn't be forced, preferably
Members of the healthcare team
There are various units that form part of the healthcare team.
When it comes to nursing care, it's often specifically to provide support.
This support is in line with therapies prescribed by other disciplines operating in the medical facility.
In other words, a nurse works within a team that includes the likes of:
Physicians
Therapists (occupational and respiratory are examples)
Case managers
Social workers
Nutritional services
Housekeeping
Discharge planners
Let's look at specific parts of the team as described above.
We start with occupational therapy.
Occupational therapy ensures that a patient achieves functional outcomes that boost their health, reduce the risk of future injuries, and achieve the highest level of independence possible.
The main role of the occupational therapist is to increase the basic motor as well as cognitive skills of a patient and they do this by implementing various strategies used to meet patient challenges.
Let's move on to respiratory therapy.
When patients have cardiopulmonary or respiratory disorders, a respiratory therapist will work with them as part of their care team.
Their main goal is to first diagnose the problem, evaluate it, and then treat them.
They have various activities that they carry out to do this, but you can consult your course notes for this as we won't go into too much detail here.
Lastly, let's talk about a case manager.
Working for a healthcare insurer, the case manager is an RN who acts as a manager of the care given to insured patients.
They are experts in whatever ailment the patient is suffering from.
The key aspect here is quality, cost-effective treatment for the patient with the aim of preventing complications and rehospitalization.
They do this through the use of pathways (both evidence based and clinical) and tracking a patient's progress from the care they receive.
Patient referrals: Assessing the needs thereof
When making patient referrals, the following issues should be considered:
The necessity thereof
What the insurance requirements are
Which specialist/therapist is going to be used
Submission
Delegation
A nurse should assess the needs of patients before any tasks are delegated.
The five rights of delegation should always be considered:
Right task: For that specific patient, the nurse will determine an appropriate task that can be delegated
Right circumstances: To determine the suitability of delegation, the nurse should consider various factors. These include setting, resources, time, safety, and more
Right person: The right person, depending on the task to be delegated, must be chosen
Right direction: The staff delegated to carry out the task must receive the right direction to do so and understand what the expected outcomes are
Right supervision: Supervision should be carried out where necessary and intervention should take place if needed
Healthcare delivery system models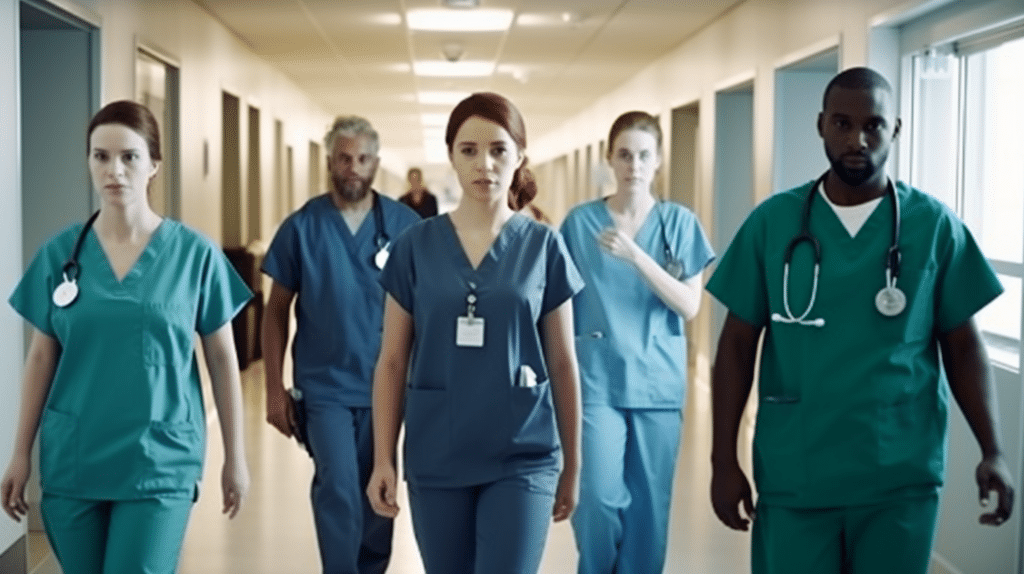 Let's look at various models related to healthcare delivery systems.
Primary nursing model
This is an all-encompassing, individualized model where the entire period of care is provided by the same nurse, ensuring care continuity.
In other words, it's over a 24-hour period that care responsibilities on the patient are carried out by the primary nurse.
The main aim here is to meet the patient's individualized needs.
As this is a cost prohibitive model, it's not often used.
Case management model
Here, the focus is not only the quality of care but the cost thereof as well and this model first originated in the 1990s.
This model uses a case management team that monitors the health care provided to a patient and their overall progress.
For many, this is the most cost effective model out of all of them.
Family-centered model
This involves the family of the patient which provides insight into their needs and ability.
This model allows the family to help healthcare workers make informed decisions when it comes to the services and support provided.
Overall, this has an impact on patient satisfaction, which can rise significantly.
Public health nursing model
In the public health care module, the population is the focus.
In other words, the focus is on similar health issues found in the entire population while also covering a broad range of health factors.
It's at all levels of prevention that this model sets its target, starting with primary prevention but also not bypassing secondary and tertiary prevention.
Integrative model
Also known as the interdisciplinary model of care, this involves a team of healthcare professionals cooperating.
Here information is shared so a full treatment plan is drawn up that addresses not only a patient's medical needs but their psychological and social needs as well as part of their treatment.
The team that operates within this model will include not only nurses but also physicians, social workers, psychologists, and therapists.
Medical home model
This approach to healthcare provides primary and comprehensive care and aims to improve relationships between various groups linked to the patient.
These include their families and physicians.
The focus is on the patient and coordinated care for them, as well as the safety and overall quality of this care as well as payment.
Chronic care model
Used for patients with chronic diseases, these evidence-based, population-based, and patient-centered models look towards proactive management thereof.
The idea behind this model is to improve medical care at various levels.
These include at community, organizational, provider practice, and patient level.
With this model, it's evidence and excellence that's important, not autonomy.
Delivery systems for healthcare
When it comes to delivering healthcare in the US, it's managed care healthcare delivery systems that are mostly used.
Here, efficiency is fostered through the coordination of all the basic elements of healthcare delivery.
Healthcare service usage is also controlled through management strategies.
Overall, the financing of these systems is covered not only by the government but employers as well.
Those who subscribe to a managed care delivery system will have to use the healthcare providers it prescribes.
Let's look at the levels of health care in this type of system which include;
Acute care: Short-term hospital care for injuries or episodic illness
Long-term care: Trauma patients, for example, or people with chronic illnesses
Custodial care: Home personal care where clients are assisted by people that don't require specialized training or skills
Intermediate care: This covers custodial care but with added nursing supervision
Sub-acute care: These patients require active care despite the fact that they are stable. For example, somebody needing extensive wound care would fall into this category. It would also include those patients under rehabilitation or residents of a nursing home.
In this section, you should also cover transitional hospitals as well as telehealth and community-based nursing from your coursework.
The process of nursing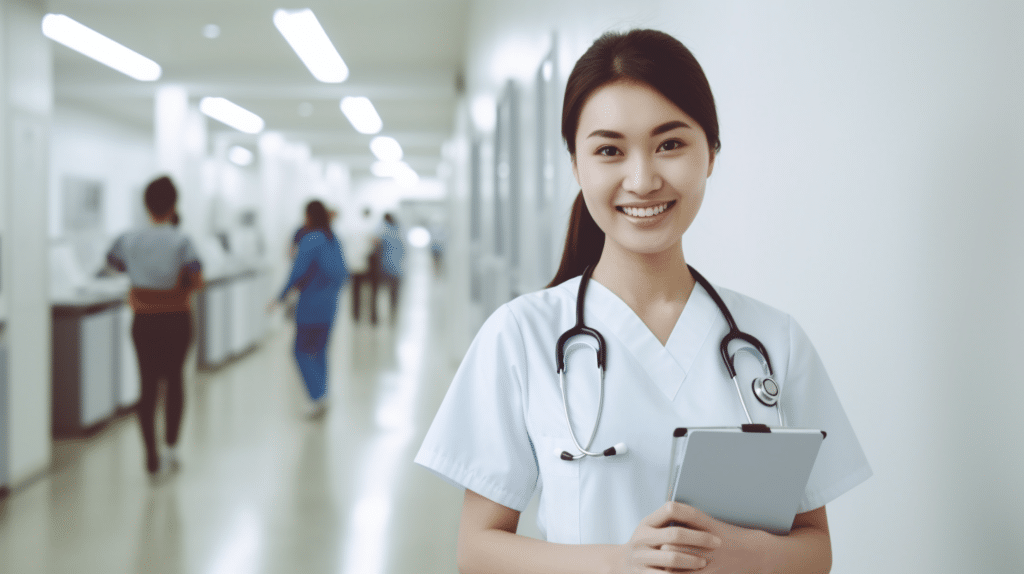 In this section, we cover nursing processes.
Nursing assessment and the purpose thereof
To help with the diagnosis and treatment of a patient, nursing assessment, which is ongoing, looks to evaluate data and can be carried out as part of a collaboration with others.
Patient safety is also a concern and this is ensured by looking at the medical history of the patient as well as their baseline health.
So nursing assessments always include the following:
Baseline information
Information regarding how a patient responds
Intervention recovery
A patient's health is maintained through continued efforts
Nursing diagnosis and planning and the purpose thereof
It's the overall patient comfort and outcome that's the direct focus of nursing diagnosis.
Here, the nursing intervention needed to ensure the comfort and safety of a patient are established.
This is in terms of the direct therapies needed as well as any foreseeable potential interventions.
Planning is a critical consideration too as this allows a nurse to help reach patient goals by outlining the method to be used to achieve them.
This plan, which should always be documented, will set priorities, any alternative therapies needed, and expectations there are for the patient to be discharged.
Nursing plan: Implementation
There's a measure of fluidity necessary in the implementation of any nursing plan.
That's because the original plan will in all likelihood have to change as new data is accumulated.
As the plan goes ahead, the individual needs of the patient will need to be incorporated into it too.
By monitoring the response of the patient to the plan, a nurse can provide the correct kinds of interventions.
Part of the process includes documenting everything as if further treatment for the individual is required at some point further one, this will prove useful.
Documentation also allows adjustments and improvements to be made in current treatment regimes.
The process of evaluation
The processes that are in effect as part of patient care need to be continually evaluated.
This means that in relation to various standards and quality of care, as well as patient outcomes, all procedures and interventions are reviewed.
Through this process of critical evaluation, the quality of patient care will rise as deficiencies are rectified.
Again, keeping adequate documentation has a massive role to play in the evaluation process.
Planning: Nursing care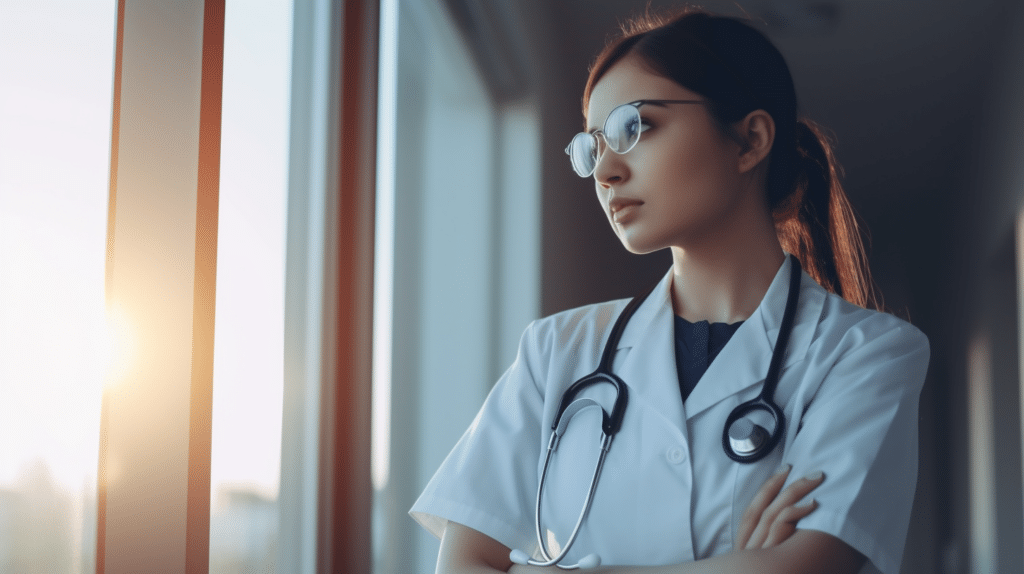 Together with the patient and their family, the overall needs of someone in hospital should be defined by nursing diagnoses.
This includes:
Critical needs: These will be met immediately. Other patient needs are also ranked based on Maslow's Hierarchy of Needs and their own priorities.
Desirable outcomes: These are defined for each patient diagnosis and follow once they are prioritized. This could include behavioral changes patients have to make. Outcomes also help determine if objectives are being met via the nursing care a patient receives.
Goals: Both the patient and family will have input here and these are drawn up for every nursing diagnosis. These goals can be short-term, intermediate-term, or long-term which work together along a treatment timetable.
To achieve the defined goals, a list of detailed actions is drawn up.
Nursing interventions are part of these actions along with necessary coordination with other healthcare personnel.
You will find more information about nursing care plans in your coursework, so be sure to study this for the exam.
Care planning resources
Nursing diagnosis, intervention, and expected outcomes can be found in various resources.
These include resources from:
The North American Nursing Diagnosis Association (NANDA)
Nursing-Sensitive Outcomes Classification (NOC)
Nursing Intervention Classification (NIC)
The Taxonomy of Nursing Practice is used by all of these three to help classify diagnoses, outcomes as well as interventions.
Patients are classified into four distinct domains according to this:
The functional domain
The physiological domain
The psychosocial domain
The environmental domain
We won't go into any great detail regarding these as it's something you can go through in your coursework.
Care planning: Utilizing clinical pathways
Clinical pathways are written guidelines that describe the treatment of a defined patient group.
Essentially, this is standardized medical and nursing care that is prescribed according to guidelines that are evidence-based.
This will help to predict care costs, while ensuring the overall quality of care in a cost-effective manner.
These plans typically have a number of components:
A DRG or group of patients that the plan is aimed at
Time segments
Certain activities that must be carried out in each time segment
The intended outcome of each segment
For nurses, the care provided is charted along the pathway the plan provides.
Nurses have an added task, however.
They play a role in not only helping to formulate the pathway for the patient, but also to change them when necessary.
By using the pathway to monitor patient progress, the nurse will see to it that for each time segment, the patient receives the correct care.
Patient and family rights and their incorporation into care plans
The participation of both the patient and family members in their overall care plan is easily achievable if it is designed as a collaborative effort between all parties.
Numerous useful programs are available for these parties to help out, for example, joining advisory committees.
Surveys for patients and their families as well as other assessment tools can provide healthcare workers with insight into what affects these groups and other issues they deem important.
Care planning and the psychosocial factors that affect them
The care plan for patients can be affected by several psychosocial factors, including their overall psychological state.
That plays a massive part in the way they deal with others, including those treating them.
Not only that, but it can have an impact on positive health outcomes as well as the overall compliance of a patient.
If there are any psychosocial factors that appear, these will have to be addressed in the care plan.
It's also critical to note that a patient's perception of their health as well as anything that may be wrong with them can be influenced by cultural and social factors.
These can include:
Ethnicity
Race
Gender
Religion
Age
Sexual orientation
Family dynamics
Socioeconomic status
Life experience
Comorbidities and care planning
Patients may have multiple chronic medical diseases that need to be considered in their care plan which in turn requires intricate medical or surgical management.
Nursing plan implementation
Once a patient is stabilized, the nursing care plan for that individual will be put into effect.
This plan then guides the medical team regarding further interventions.
Note the following:
The responsibility of carrying out planned nursing interventions will fall on the nurse. Some of these may be delegated and coordinated so that the needs of the patient are met
Both care given and the overall response of the patient must be documented
The care plan is modified continuously based on changes in their condition, patient priorities, and needs
To meet collaborative patient needs, orders are analyzed, clarified, and questioned (if need be)
Patient input plays a critical role in all of this, especially when it comes to the overall evaluation of the plan
According to the care plan, lab test results will play a part in determining treatment actions
Transcription and terminology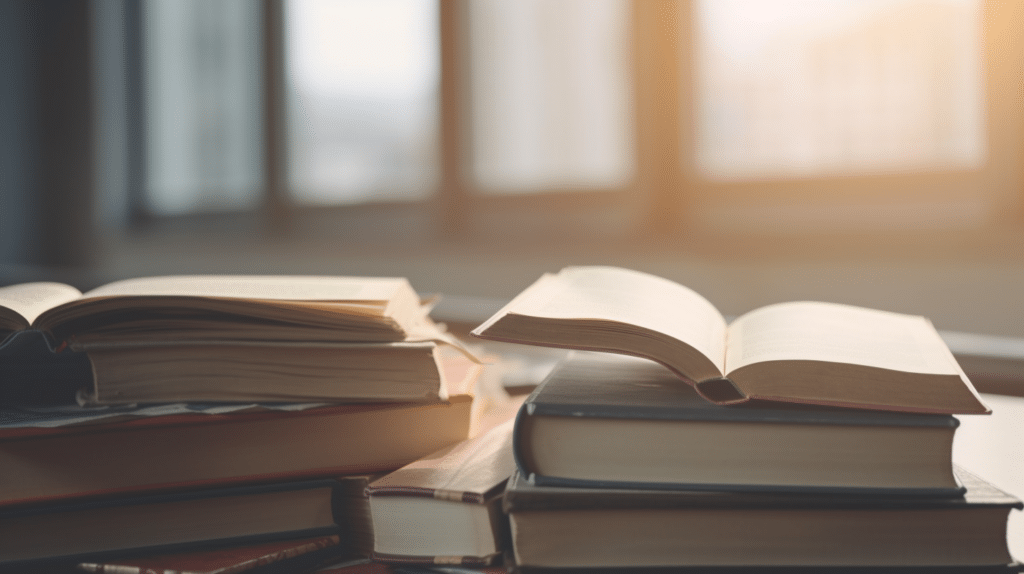 Let's start this section by looking at common nursing abbreviations:
ADL – activities of daily living
BMP – basic metabolic panel
CBC – complete blood count
CNS – central nervous system
DOE – dyspnea on exertion
ESRD – end-stage renal disease
GI – gastrointestinal
h – hours
HA – headache
MI – myocardial infarction
MOA – mechanism of action
N/V/D – nausea, vomiting, and diarrhea
ORIF – open reduction internal fixation
RBC – red blood cell
ROM – range of motion
S&S – signs and symptoms
SOB – shortness of breath
URI – upper respiratory infection
US – ultrasound
UTI – urinary tract infection
WBC – white blood cells
Orders: Verbal
When orders are given over the telephone, or verbally, there is a risk involved.
That risk comes in the form of the person receiving the order misinterpreting it, not understanding it correctly or even forgetting specifics, especially if they are given more than one order.
In fact, any orders given in this manner should first be written down and then read back to the person giving them, before they provide confirmation that the order is understood correctly, according to the National Patient Safety Goals.
Client information: Recording and communicating
There are various documents that will be used to record information about the client.
This includes:
Medical records
Referral forms
Transfer forms
A variety of report forms
We won't go into great detail about all of these, but you can cover them in your coursework for the exam.
Legal regulations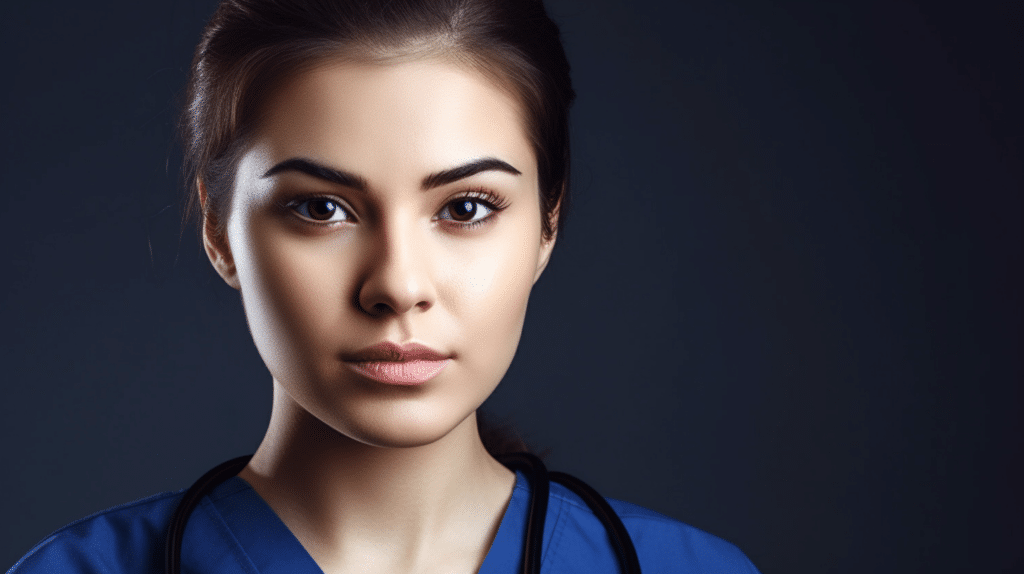 There are quite a few things to cover here, so let's jump straight in.
Advance directives
Both federal and state laws allow for advance directives.
These take the form of living wills for example, but also include the right to assign a surrogate person who, through a power of attorney, can make decisions on the patient's behalf.
Ultimately, this allows for the right to self-determination for individuals in a healthcare environment
If patients don't have any advanced directive documents that they present to a healthcare provider, they should be asked if they have any specific requests.
Regulation: Nurse practice act
Each state's nurse practice act regulates the practice of nursing within its borders.
Specifically, this pertains to the education required to become a registered nurse, as well as their roles and responsibilities while providing them with the authorization to carry out their tasks as necessary.
This also provides a list of the actions an RN can take while it determines advanced practice education, responsibilities, limitations, and experience.
The delegation and supervision responsibilities of a registered nurse are also regulated through this act.
Nursing care accountability
The responsibility of nurses as part of an interdisciplinary team that are held accountable for patient outcomes is stipulated in the nurse practice act of each state in the U.S as well as in the practice guidelines of the ANA and in the overall job description of the individual.
This responsibility is fulfilled through various tools at a nurse's disposal, for example, a nursing care plan.
The act gives nurses the added responsibility to highlight factors in an individual's treatment that can enhance outcomes while nurses should always think critically and keep detailed documents.
Nurses have accountability too, especially when it comes to delegation and supervision of tasks while ethical and moral conduct is something they are personally accountable for.
Enhancing their overall knowledge is something a nurse should strive for during their career.
HIPAA
Access to healthcare information about a patient is governed by the Health Insurance Portability and Accountability Act (HIPAA).
In addition, it governs how the information is collected, how it can be shared, and how it affects the patient's rights.
HIPAA aims to protect the privacy of patients.
It's up to the medical facility to ensure that all patient information is protected physically and technically.
If any information is to be shared with a third party, for example, the patient should sign a release form given their consent to do so.
OSHA
Occupational Safety and Health Act (OSHA) ensures the safety and health of healthcare workers as they carry out their duties.
Providing proper gear and notifying of potential hazards ensures that their employers provide a safe work environment.
Keeping employees in compliance with OSHA stipulations reduces the risk of injury and illness.
OBRA 1990 (PSDA)
A component of the Omnibus Budget Reconciliation Act (PSDA 1990) is the Patient Self Determination Act (PSDA 1990).
A patient's right to accept or reject advanced healthcare directives must be explained to him or her.
If a patient becomes incapacitated, their advance directives serve as instructions on what medical interventions they would like to have performed on them.
Alternatively, a patient can nominate someone else, such as a family member, to make these decisions for them.
Patients are also permitted to refuse medical treatment under the PSDA.
While we won't go into detail here, make sure you read through your coursework about the Emergency Medical Treatment and Active Labor Act (EMTALA) as well as the Centers for Medicare and Medicaid (CMS).
Research: Nursing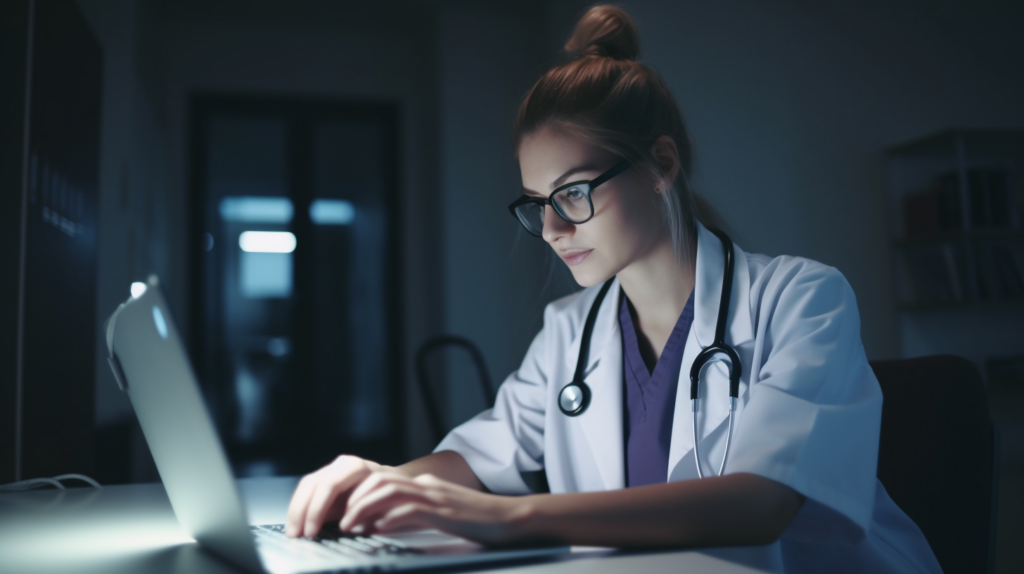 Let's start this section by talking about various research elements which include:
Variable: An entity that can be distinct from others within a population
Independent variable: In order to evaluate its effect this is the variable that researchers change
Dependent variable: Because of changes to the independent variable, this variable may change as a result
Hypothesis: A proposed explanation for a study's expected outcome
Sample: The population that's been selected for the study
Experimental group: Population receiving treatment/invention within the sample
Control group: Population not receiving treatment/intervention within the sample
All nurses should understand basic research ideas, including:
Survey of valid sources
Internal/external validity evaluation
Sample selection
Sample size
Let's also talk about validity, generalizability, and replicability.
Studies that measure the effectiveness of procedures or treatments should also have external validity, as many studies are concerned primarily with internal validity only.
There should be generalizability for similar populations in terms of study results.
It should also be able to be replicated under different situations and with different subjects.
Using laboratory and medical records, epidemiology studies, literature reviews, and expert opinions, a hypothesis should be formulated regarding the likely cause of the disease/infection.
Laboratory findings and environmental testing results are included in hypothesis testing.
For each case of infection, two to four controls are typically selected and matched according to various factors such as age or sex, for example.
At the time of the study, however, none of the controls are infected.
Researchers may also conduct cohort studies in which controls are selected based on their lack of exposure.
A new hypothesis or different methods of testing may be needed if the hypothesis cannot be supported.
The next aspect we can look at deals with critical reading.
When evaluating research using this technique, these steps are necessary:
The source must be considered
The credentials of the author must be considered
The central claim of the research must be stated in a clear manner
The article's organization should be examined
The evidence should be reviewed
The overall detail should be evaluated
As for the studies used in statistical analysis, they include the following:
Case-control studies
Cross-sectional studies
Cohort studies
Randomized controlled trial
With research, two types of bias can occur.
First, selection bias.
In this case, the target population is not represented in the cohort of subjects chosen.
A design error is usually the cause of this.
Only when subjects for study are specifically chosen will selection bias be a concern to be wary of.
Surveillance studies, for example, do not include subject selection.
Second, informational bias.
Here, errors in classification have occurred.
This results in an incorrect estimate of association.
Misclassifications that are non-differential occur when both diseased and uninfected people have similar misclassifications.
Finally in this section, we look at qualitative and quantitative data.
Qualitative data uses graphs to describe it but also verbally with subjectivity applied to the results relying on observers to present information.
The information can be gathered using interviews as the tool to do so while the interpretation of the data is vital.
The way this data is collected, however, is often time-sensitive and can't be generalized to a larger population.
Information gathering in this manner usually takes place at the start of the data collection design process.
Quantitative data is more statistical and usually described in terms of numbers.
Following the outline of the data collection design, this is usually carried out through various tools such as questionnaires, surveys, or other methods in which numerical data can be secured.
It's an objective role that the research takes on in these situations.
Treatment: Evidence-based practice
As part of the management of care, we need to discuss evidence-based practice.
Evidence-based practice: Classes
Evidence-based practice means treating patients according to the best possible evidence which includes current research studies.
For specific injuries or diseases, literature is searched for evidence of the most appropriate treatments.
These are then applied to originate clinical pathways that outline specific treatment protocols.
This encompasses not only treatments but medications necessary as well as an overall timeline.
It's usually a specialized organization that carries out this research and draws up guidelines, procedures, and policies that become a standard of care for a particular disease, for example.
When patients fit the disease criteria, these guidelines can then be used in their treatment.
We must also touch on evidence-based nursing.
By examining nursing practices and finding those that lead to the best outcomes, this aims to improve the quality of nursing care.
In other words, nurses use evidence-based observations to make decisions.
Guidelines for evidence-based practice
The following components play a part in the creation of evidence-based practice guidelines.
Keeping the topic/methodology in focus
Evidence review
Expert judgment
Policy consideration
Policy
Review
We are not going to cover these in great detail other than identifying them, you can expand on this in your coursework.
Critical pathways
Those involved in patient care help develop critical pathways
The steps for this are:
Based on data and observation, choosing the patient group as well as the diagnosis, procedures, or conditions.
Establishing an interdisciplinary care team that will establish a pathway
Data analysis such as best practice studies and a review of literature can help identify quality improvement opportunities
Nutrition, medication, nursing, and other categories of care are identified
Reaching consensus through discussion
A pathway's level of care and number of days it covers are identified
Testing and redesign of certain pathway steps if necessary
Staff education regarding standards
In order to improve pathways, variances must be monitored and tracked
Evidence-based practice: Levels
There are various ways in which levels of evidence are categorized according to supporting scientific evidence and within the law.
Category IA: Has strong scientific support from experimental, clinical, and epidemiological studies. There is a strong recommendation for the implementation
Category IB: Has a good theoretical basis backed up by some studies. There is a strong recommendation for implementation
Category IC: This is considered as an industry standard or may be a state or federal regulation requirement
Category II: Studies suggestive of epidemiological and clinical evidence support this category. It can be implemented
Category III: Based on descriptive studies, including case studies, comparisons, and correlations. It could prove fruitful if implemented
Category IV: Based solely on expert opinion
Unresolved: Because of a lack of evidence, this category has yet to provide a recommendation
Outcome evaluation
Evidence-based practice requires this component which takes in research, both internal and external.
It includes the following:
Monitoring during the course of the treatment, including noting patient progress through record keeping backed up by radiographic or laboratory evidence (as necessary).
Evaluating results. As a result, it is possible to determine whether outcomes are acceptable
Sustaining means continuing to monitor and evaluate the patient after treatment has been discontinued
Improving modifications to the treatment as it continues as a way to achieve better outcomes
Replacing sees treatments changed when outcomes evaluation shows the ineffectiveness of the current treatment
Risk assessment and quality improvement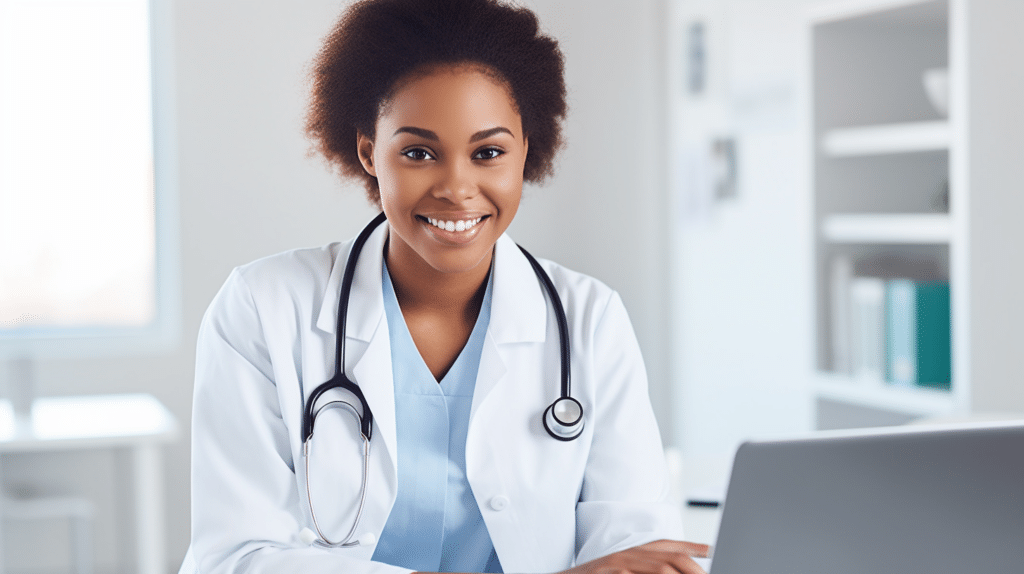 In this section, we look at risk assessment and quality improvement, which is where we will start.
Quality improvement and the role of the nurse
Nurses can be involved in quality improvement in many ways:
Identify situations
Identify potential items
Data collection
Data analyzation
Change recommendations made
Changes implemented
More data collection to determine if changes work
Management of risk
Being proactive and identifying risk factors for each patient can help risk management teams prevent harm and legal liability.
Patients too, play a role here as they should be educated about these factors as well as how they can decrease overall risk by changing their behavior.
To make healthcare decisions, patients must be aware of the risks associated with interventions and treatments.
Actions carried out to fix any mistakes are critical and should include the physician being told of the error as soon as possible.
In line with hospital policy, the patient should be told if a mistake has been made as well.
Following that, an evaluation process should follow, specifically to determine what went wrong.
Malpractice, negligence and torts
While they are clearly covered in your coursework, make sure you know the difference between negligence, malpractices, and intentional and unintentional torts.
Delivery of healthcare policies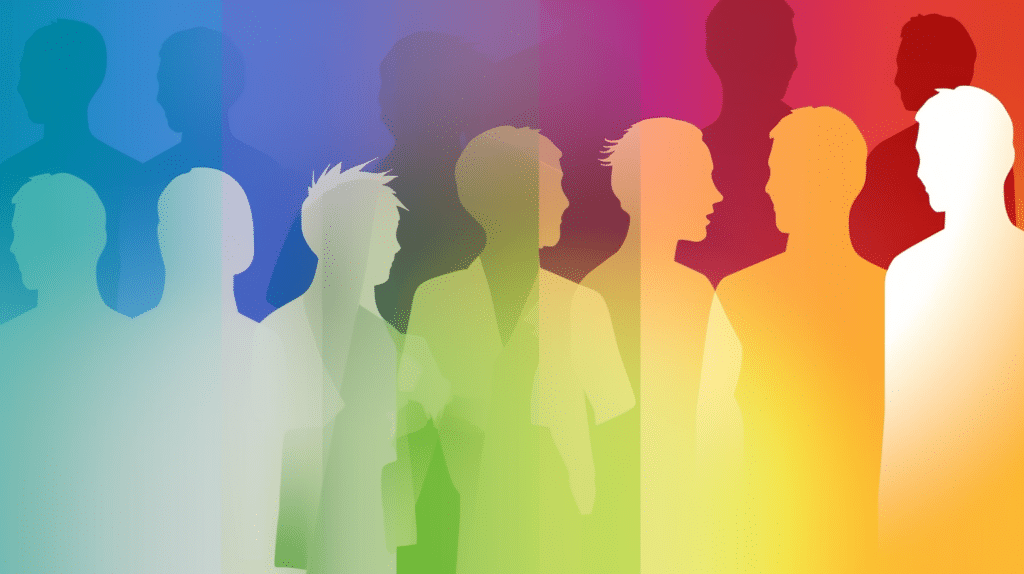 A health policy aims to improve the quality and efficiency of healthcare systems.
Local, state, and federal governments work together with the healthcare community to plan, make decisions, and take action to achieve this.
There are numerous forces that can impact on delivery of care which can affect these policies.
These include:
Social factors
Political factors
Regulatory factors
Economic factors
Concepts regarding billing and reimbursement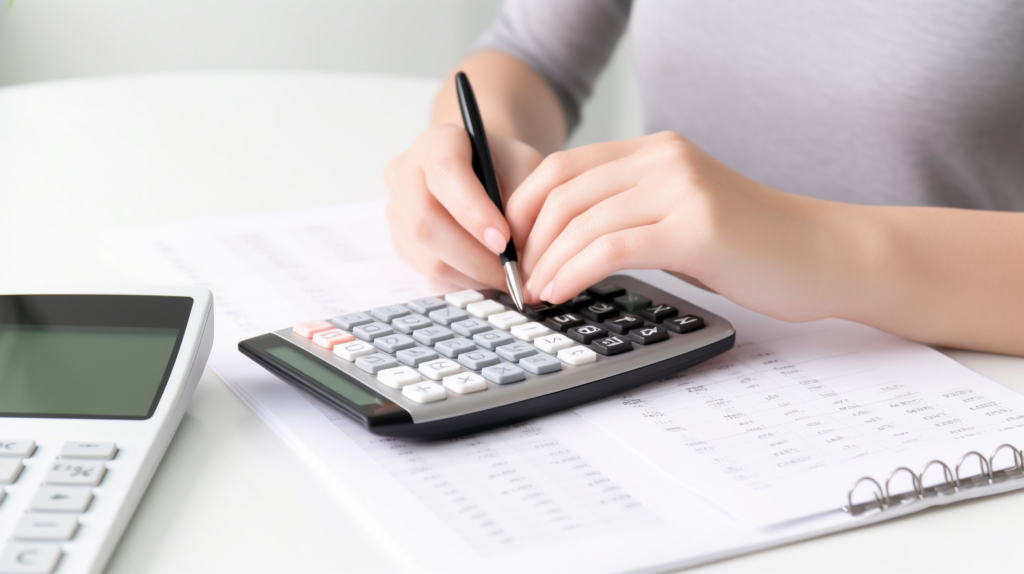 In this section, we look specifically at billing and reimbursement in relation to Medicare and Medicaid.
Medicare
As a federally directed program, Medicare has been in existence since 1965.
The patients it serves are those with disabilities as well as the elderly while eligibility is not governed by patient income.
Medicare is broken down into various parts with the original plan including Part A and Part B.
Part C is for patients that require assistance with prescription drugs, while Part D is an amalgamation of A, B, and C.
Medicare Part A covers the following:
Inpatient (hospital) care
Hospice care
Home healthcare
There's automatic enrollment too for those who are over the age of 65 and eligible to receive Social Security.
If a patient or their spouse has worked for 40 quarters or more, they are also able to receive Social Security as they have contributed to the system.
For anyone not working for at least 40 quarters, a monthly payment has to be made for Medicare Part A.
Medicare Part B covers the following:
Visits to the doctor and assessments
Physical, occupational, and speech therapy
Medical equipment
Clinical research
Wellness visits
Support for mental health
A monthly payment needs to be made for those who want to sign up for Medicare Part B.
Medicaid
Medicaid was first instituted for low income individuals under federal government supervision in 1965.
Between 50% to 83% of the plan is funded federally with the rest coming from state and federal taxes.
While patients on Medicaid aren't billed, they may have to make small copayments for the treatment they receive.
Compensation from third parties
Compensation for medical care is available from various third parties.
They include:
Private insurance
TRICARE
Federal Employees Health Benefit Program