Hey everyone, and welcome to our insightful guide on when to start studying for NCLEX.
In today's article, we'll discuss the recommended time frame to study for the NCLEX.
Because things happen that may lead to studying for longer or shorter periods, we'll also break down how you can study for different timeframes.
At the end of the session, you'll have decided which timeline works for you and how to plan your study time.
Here are the areas we'll cover:
When should I start studying for NCLEX?
How to start studying for NCLEX on different timelines
Let's get started.
When Should I Start Studying for NCLEX?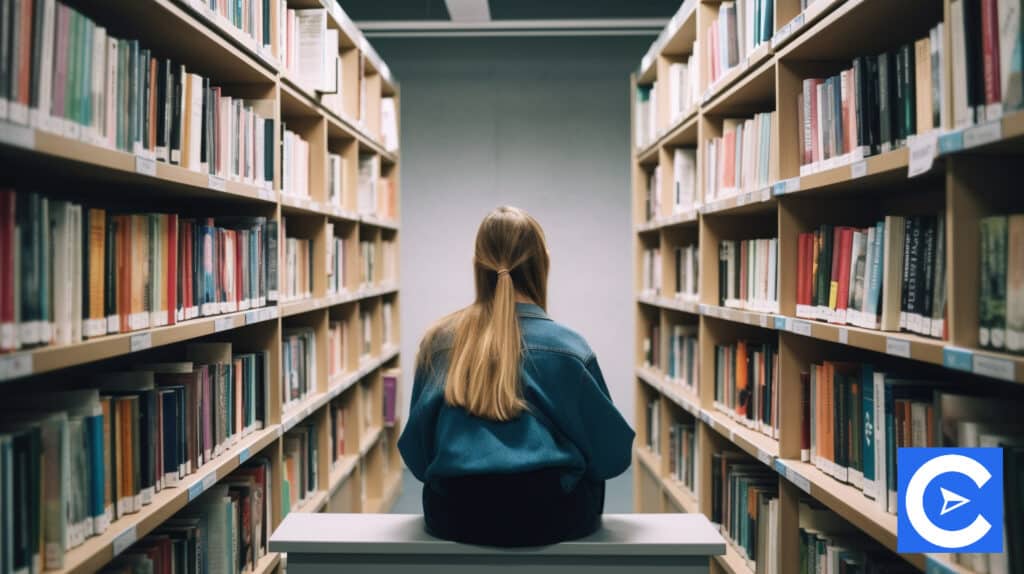 It's recommended that nursing students start studying for the NCLEX four to eight weeks before the NCLEX.
A key point to note here is that this recommendation is for nurses in nursing school preparing to take the NCLEX after graduation or those who recently graduated.
Suppose you took your nursing program some time back.
You'll definitely need more than a month or two.
Now that it's clear, let's move forward to how you can make the most of this time.
The next item is to draw a personalized study plan to help cover the essential content of the exam.
Some of the key factors to consider to create a watertight study schedule include:
Your lifestyle and commitments should guide you to when it is ideal to study for the exam. You can block morning hours, afternoon, or evening depending on your availability. Also, consider if you'll study over the weekends.
Your learning style is yet another crucial factor. It will help you assemble the right study materials. Most review courses have an array of study materials that can help cover the exam content.
The topic to start and close your study schedule with. Some nursing students start with the client need category with the most weight in the exam. Others opt for the ones they struggle with, while some start with the already familiar areas.
The time you choose to study should be the most ideal for you. Plan your study time around the time your concentration is at its highest. I'd recommend two study sessions. The first study time should be dedicated to reviewing the content, and the second one to quizzing yourself on the material covered. The two sessions should be apart to enhance retention.
Regarding how long you should study in a day, 3-5 hours is just the right balance. Of course, don't do a marathon. Break these hours into short bursts, so your mind is not boggled.
Incorporate practice questions into your daily studies. Commit to taking between 50-100 practice questions. If there are topics you are struggling with, take more questions on those topics. I'd advise that you also dedicate time to review the rationales.
Include time off, which can be a day or two to rejuvenate before you resume your studies.
These study tips will help you create a study calendar that'll give you enough time to prepare for the NCLEX.
How to Start Studying for NCLEX on Different Timelines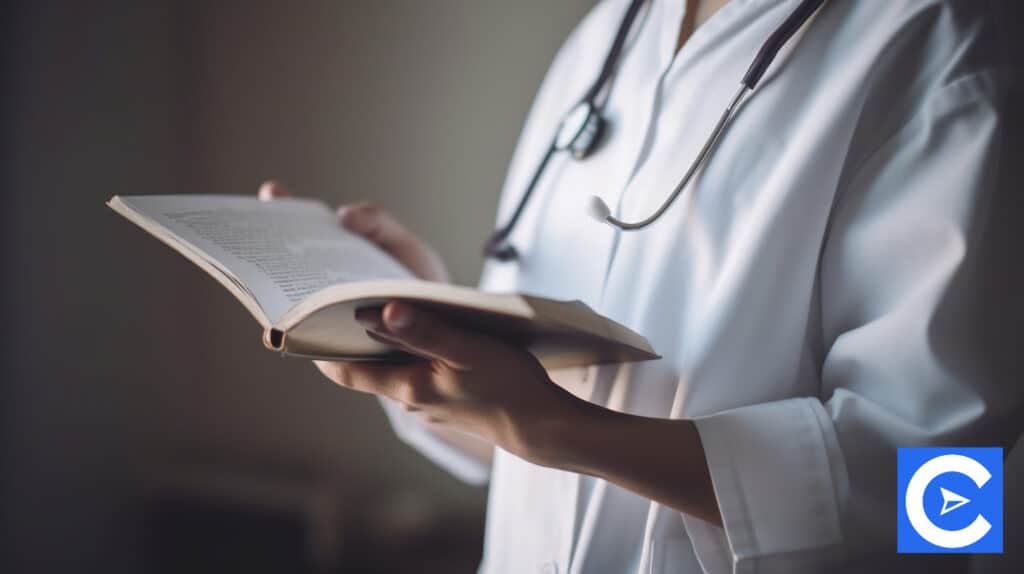 Suppose your timeline to prepare for the NCLEX is shorter or more than the recommended time frame.
You need a few adjustments to ensure you are well-prepared on the test day.
So, here is an outline of what you should do if you have one week, three weeks, a month, three months, six months, and one year to prepare for the National Council Licensure Examination.
Preparing for NCLEX in a Week
One week is not enough time to cover the NCLEX topics.
However, if you've been studying, and it's a week before the exam, you can adjust your schedule.
This week you need enough rest while still covering ground on the NCLEX curriculum.
Focus on topics that you need remediation.
Use flashcards to cover the basics that need memorization, like lab values.
As the exam draws nearer, review your cheat sheet and then take two days off before the test to decompress.
On exam day, ensure you have enough sleep and a healthy breakfast before heading to the testing center.
Do not review any study material on the exam day.
You've already done enough.
Studying for NCLEX in Three Weeks
Test-takers that only have three weeks to the exam should commit 5-7 hours a day, five times a week, to prepare for the NCLEX.
Start by reviewing the NCLEX topics, then create weekly goals for the three weeks.
For each week, further, break the goals into daily targets.
This will help you get serious with the content coverage.
The next step is to get study resources.
The National Council of State Boards of Nursing (NCSBN) website has free resources you can check out.
I also recommend Saunders Comprehensive Review, a study guide that can help understand the exam's core content.
This book comes with practice questions at the end of the topics and more at the end of the book.
Make sure to do the end-of-topic quizzes and the questions at the end of the textbook.
You should also leverage other practice test providers.
Do one full-length NCLEX-style question in the exam conditions.
That means the test should be timed and use computer adaptive testing.
Your results will help you determine whether you are ready for the exam.
Studying for NCLEX for One Month
A month's schedule is almost the same as the three weeks.
The only difference is the extra week, which gives you more time to review your study materials and take more test questions.
Dedicate time towards NCLEX-test-taking strategies as it's paramount you learn how to decipher the NCLEX questions and find the correct answer.
Overall, a month gives you just enough time to zero in on what's needed and take the exam before you forget.
Studying for NCLEX for Three Months
Three months will give you enough time to cover the NCLEX exam.
Create a study plan from the start of the first month through to the third month.
Highlight the topics that you perform poorly.
You should put more effort into these areas.
Also, take practice questions at the end of the topics and go over the sections you are still struggling with.
Cover the NCLEX content areas inch by inch.
With the content in check, delve into the practice questions.
It's the best way to test your understanding.
Dedicate time for full-length NCLEX-style questions and short tests, say 60 questions every day.
The more you take the tests, the more you'll familiarize yourself with the NCLEX exam and close your knowledge gap.
In the last stretch of your preparation, the last month, re-adjust your study schedule and polish your knowledge for the exam.
Before you sit for the NCLEX-RN or NCLEX-PN, take a mock exam to determine your readiness.
If the mock reveals that you have a high chance of passing the exam, go ahead and take the NCLEX.
However, if the report is the opposite, you can postpone the test and study some more or take the exam anyway and see how it turns out.
Preparing for NCLEX for Six Months or One Year
Six months to one year is the best time to start studying for NCLEX.
The ample time allows you to incorporate your nursing education with NCLEX preparation rather than starting the process once you graduate.
Starting your studies early gives you an upper hand, as you'll study to understand.
Plus, you'll use the knowledge gained on your nursing school exam and NCLEX.
Additionally, given the time period, you can use study groups to prepare for NCLEX.
Study groups allow for accountability and help you stay on track.
In the last semester of your BSN or ADN studies, you'll find it easier to do the final touches on your NCLEX exam prep.
Conclusion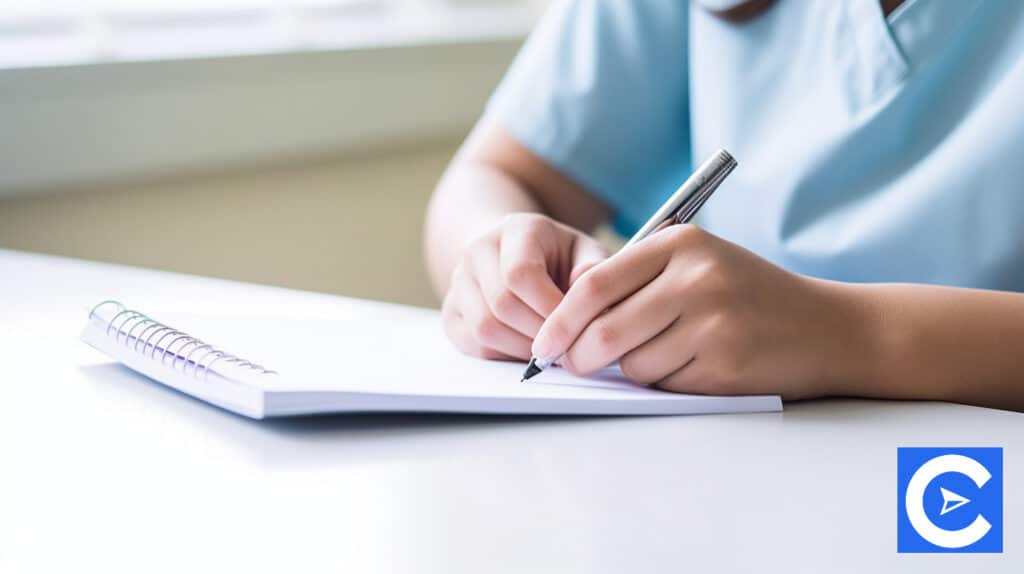 Generally, when to start studying for the NCLEX depends on when you want to take the exam.
Starting your studies in the last semester of your nursing school will give you a better chance of passing the exam as you'll get more comfortable with the material.
Again, you'll better understand the concepts as you are not studying under pressure.
All in all, have a study plan with goals when you start studying for the NCLEX.
It will guide you to use the time available effectively until the test date.
FAQs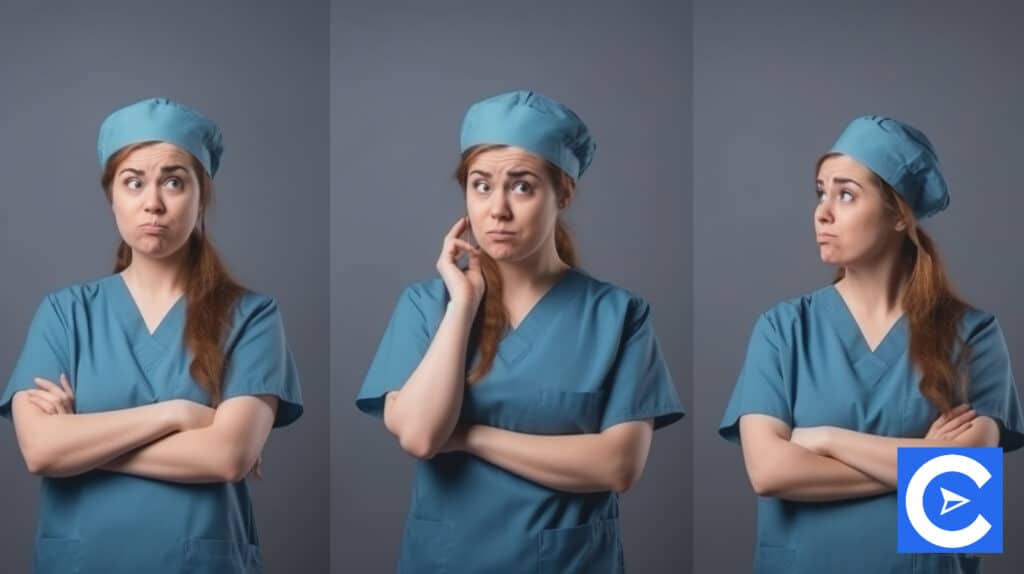 How many weeks should I study before NCLEX?
It's recommended you spend between one and two months. During this time, draw a study plan to help you cover the exam content. You should find the best NCLEX study materials. You can use materials spewed online or go for streamlined NCLEX prep courses.
How many hours a day should I study for NCLEX?
Dedicate around 3-5 hours towards your studies every day. You can use the Pomodoro technique or study in short bursts for a duration of your choosing. Don't make the mistake of having a block of 3-5 hours at a go. You won't get much from your studies.
How do I start studying for the NCLEX?
Start by reviewing the NSCBN test plan to have an overview of the exam topics and weighting. From there, create a study plan. Your study sessions should include covering core content and taking practice questions. The NCLEX exam requires complete commitment to have any chance of passing the first time.
Is 3 weeks enough to study for NCLEX?
Three weeks can only be enough if you've recently graduated from nursing school and the knowledge learned is still fresh in your mind. Most of the three weeks will go towards practice tests and reviewing the rationales. You'll need to be strict on time to be ready.
What is the best NCLEX review book?
Here is a list of the best NCLEX study guides.
– Saunders Comprehensive Review
– Kaplan's NCLEX-RN Drug Guide
– Lippincott Q&A Review for the NCLEX
– Mosby's Comprehensive Review of Nursing
– HESI Comprehensive Review
– NCLEX-RN Content Review Guide
– Illustrated Study Guide for the NCLEX RN
What should I do if I only have 3 weeks left before NCLEX?
First, don't panic. Dedicate around 4 hours weekly to NCLEX-style exam questions. Commit 2 hours to take a practice test and 2 hours to review your performance and content remediation. Find time to do a full-length NCLEX practice exam within 5 hours, just like the actual exam.
How long before NCLEX should I start studying?
You should start studying at least six months before the NCLEX exam. Six months will give you ample time to cover the eight client need category in the NCLEX exam. But generally, how soon you start your preparation depends on how soon you want to take the NCLEX.
What is the best way to study for NCLEX?
– Start your preparation early and pace yourself
– Enrol in an NCLEX prep course
– Create a study schedule to help you study effectively
– Take practice exams and review your performance with every test
– Take full-length practice exams before the test
– Use flashcards for memorization
References