Hello dear reader, welcome to another insightful article on the best Nursing Informatics program!
This article will enlighten you on the best Nursing Informatics Programs at different levels of nursing education and the factors to consider in making a choice.
This session should help you make an informed choice on the Nursing Informatics Program to pursue.
We'll talk about:
Nursing Informatics degree programs
The best MSN Nursing Informatics Programs
The best MSN Nursing Informatics online programs
Factors to consider before choosing a Nursing Informatics Program
The best Nursing Informatics Certification
Without further ado, let's get started!
Nursing Informatics Degree Programs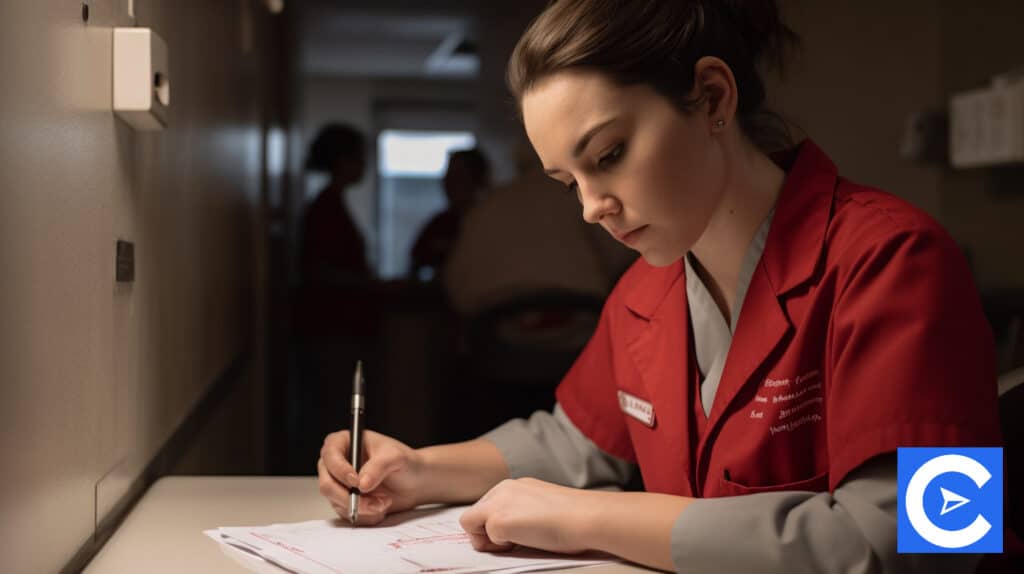 A Bachelor of Science in Nursing (BSN) is the entry-level requirement for Nurse Informatics.
Most nursing opportunities require Registered Nurses.
That means a Nurse must have a Bachelor's Degree or an Associate's Degree and a Registered Nursing License from their state.
The same is true when getting into the Nursing Informatics career.
Now, we won't get into details on how to become a Nurse Informatics, but you can find more information here.
Apart from BSN, you can choose to do a bachelor's degree in health information technology, healthcare informatics, or healthcare administration.
The bottom line, however, is that you'll ultimately have to be a Registered Nurse.
When it comes to undergraduate Nursing Informatics Programs, there are many universities and colleges that offer a Bachelor of Science in Nursing.
Healthcare professionals pursuing a career in Informatics Nursing more often than not pursue graduate education since many Nurse Informatics roles require candidates to have a master's degree.
And that's where we want to dwell in this article.
The Best MSN Nursing Informatics Programs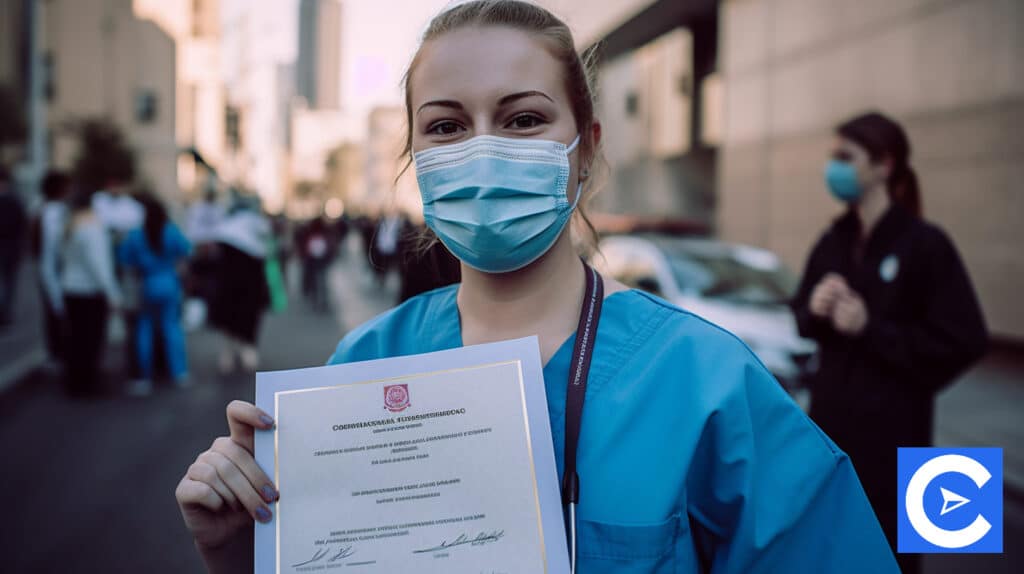 The majority of Nurse Informaticists have a master's degree.
Some have gone further to earn a Doctor of Nursing Practice (DNP).
Most graduate-level nursing programs have a specialty in Nursing Informatics.
These graduate programs are available both on-campus and online.
But for one to be accepted, there are a few requirements they should meet.
Usually, applicants are required to pass the Graduate Record Exam or the Millie Analogy Test.
While you'll find these tests as entry-level requirements for most Master of Science in Nursing programs, you'll also find some universities that don't issue them.
Sometimes, you may be exempted from the test if you have a high GPA.
The GPA requirement to enroll for a master's degree is 3.0.
Often, experience as a Nurse Informaticist may compensate for a lower GPA.
You may also be required to attend an admission interview and provide letters of recommendation and a personal statement.
Other admission requirements may include:
A criminal background check
Proof of health insurance
CPR certification
Proof of vaccination
Further, MSN programs have specific clinical hours, internship requirements, and practicum that students have to meet during their study period.
The requirements vary depending on the university, but generally, these are some of the requirements you'll have to meet.
Let's now shift gear to master's Nursing Informatics Programs you can pursue.
The Best On-Campus MSN Nurse Informatics Programs
We've rounded the top four Nursing Informatics Programs perfect for Nurse Informaticists.
The University of Utah
The University of Utah is a public school that's accredited by the Accreditation Commission on Collegiate Nursing Education (CCNE)
The university is in Salt Lake City, Utah.
The Master of Nursing Informatics is a full-time course that can also be pursued part-time.
The coursework is geared towards equipping students with the skills to deliver effective patient-focused information systems.
Students at the University of Utah collaborate with highly regarded faculties for the practical part of the course.
This graduate program costs $921 per credit unit for residents of Utah and $3,279 for non-residents.
The University of Pittsburgh
The University of Pittsburgh, Pennsylvania, offers a Master of Nursing degree with a minor in Informatics Nursing.
The program is part-time, and it's offered for two to three semesters where students attend classes, but the coursework is online.
One can also opt for a fully online MSN in Nursing Informatics.
The program has 11 credit units.
The cost per unit is $1,150.
The University of Pittsburgh is accredited by the Middle States Association of Colleges and Universities.
Thomas Jefferson University
The master's degree program here is both full-time and part-time.
One can complete the course little over a year if they are a full-time student.
Part-time students can expect to complete the course after three years.
The program is as comprehensive as it can get.
Thomas Jefferson University students have six 3-credits core courses.
The informatics course covers epidemiology in health professionals and health policy.
It further talks about ethical practice and legal issues.
This program goes for $50,732.
Adelphi University
The university is in Garden City, New York.
Healthcare Informatics constitutes 39 credit hours.
This MSN Informatics course targets working healthcare professionals.
For that reason the course is part-time, evening classes.
The programs take three years to complete on a part-time basis.
One can also opt for the Healthcare Informatics certification program, which is fully online.
Adelphi University equips students with skills in leadership and management roles in Nursing Informatics.
The Best MSN Nursing Informatics Online Programs
The above Nursing Informatics Programs are an excellent option for nurses who prefer in-person classes, although some graduate school programs we've covered offer hybrid, that is, in-person and online.
Let's look into the options available in Nursing Informatics Programs online.
The University of Maryland
The University of Maryland offers both part-time and full-time MSN Informatics Programs.
This Informatics master's class is broken down into three main sections:
The first section is the nursing core course electives
This is the largest part of the course, with seven units, with the main one being healthcare database systems and human-technology interaction in healthcare.
The second section of the program is a leadership management course, and the third one is a nursing informatics course
The coursework also involves a practicum in Nursing Informatics.
Texas Tech University
Texas Tech University's online nursing program involves completing online coursework and occasionally visiting the Lubbock campus for field experience.
This Master of Science in Nursing Informatics degree comprises 39 credit hours.
At the end of the program, students take the American Nurses Credentialing Center (ANCC) exam.
The certification exam doesn't stop there.
Candidates also sit for the HIMSS Certified Professional in Health Information Management (CPHIMS).
Texas Tech University also offers post-master Nursing Informatics Certification for students who already have a Master of Science in Nursing.
Duke University
This school of nursing offers both part-time and full-time online Nursing Informatics Programs.
It ranks as the best because it's quite in-depth.
The course has 39 credit units.
Part of the coursework requires candidates to visit the campus for a two-day session for hands-on practicals in Clinical Informatics.
The long-distance program is broken down into four core courses.
The four courses sum up to 12 credits.
These courses focus on advanced nursing practice in patient care and population health.
Once done with the four core courses, students proceed to ten Nursing Informatics courses that sum up to 26 credits.
The ten courses cover various topics, including cognitive informatics in healthcare, data analytics, and technology leadership.
And just before graduation, candidates must clock in 224 hours of individualized practicum in a healthcare organization.
Further, the final exam is ANCC accredited.
American Sentinel University
American Sentinel University provides 100% online master's nursing courses.
The total number of credits for this course is 36.
The core course has 18 credits.
The remaining 18 credits go towards the Nursing Informatics specialization course.
In the specialization section of the course, students explore clinical and administrative systems, data management, and data mining.
Once done with the coursework, candidates are required to work on a cornerstone project totaling 130 hours.
The project involves gaining practical experience by designing, implementing, and evaluating an evidence-based project.
While these schools of nursing provide online nursing programs, students are required to visit the institution to meet the practical requirements of the courses.
And so, prior to the registration, one should inquire about the in-person sessions.
Additionally, some schools have financial aid.
Therefore, it will be best to inquire about the eligibility and application process during the enrollment period if one needs financial aid.
Factors to Consider Before Choosing a Nursing Informatics Program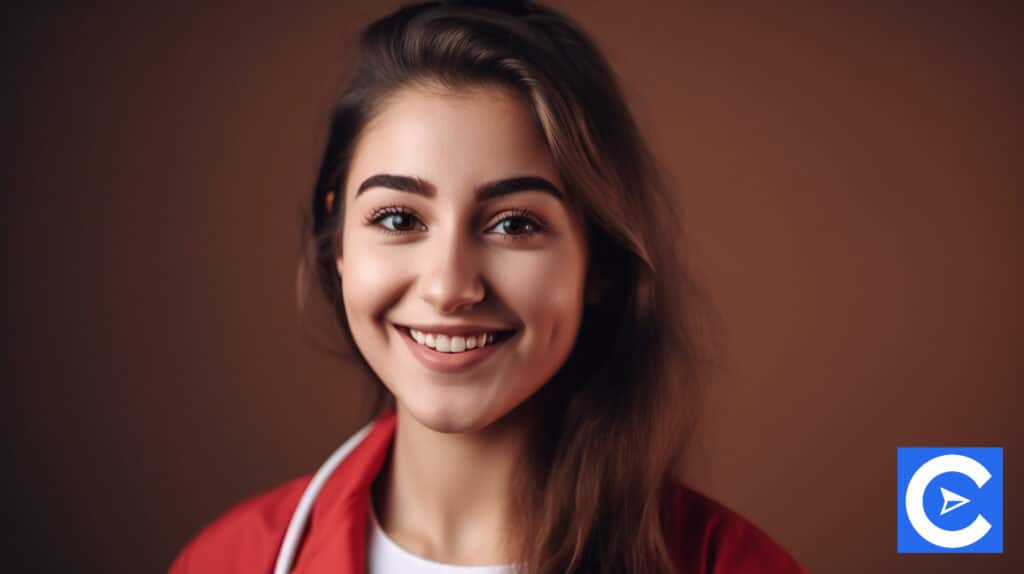 Now that we've highlighted some of the best Nursing Informatics Programs let's look into the factors you should consider when searching for a nursing college:
Program Accreditation
Accreditation speaks volumes about nursing schools.
Most employers only recruit employees who've graduated from accredited programs.
Additionally, it's only possible to have a credit transfer if one graduated from an accredited program.
Further, an accredited Nursing Informatics program will help further your career in terms of education and employment prospects.
For that reason, when searching for nursing schools, find out the schools' accreditation status.
Most graduate programs are accredited by the Commission on Collegiate Nursing Education (CCNE) or the Accreditation Commission for Education in Nursing (ACEN).
Some are accredited by regional and local organizations.
The emphasis is that you join an accredited Nursing Informatics Program.
The Program Cost
Doctoral and master's programs fees mostly depend on the number of credits one takes throughout their study.
In Nursing Informatics, one can expect to pay anywhere from $400 to $700 per credit hour.
Since a Doctoral in Nursing Informatics takes a longer period to complete, it has more credit units, which translates to a higher fee than a master's.
Remember, books and other course materials are not included in the tuition fee.
The Course Length
Many Nursing Informatics Master Programs require students to complete around 37 credit hours.
That's around 2-3 years of study.
A Doctoral in Nursing Program has around 73 credit hours, translating to 3-4 years of commitment.
It's important to factor in the time you have at hand to ensure you'll have the time to commit and complete the courses in record time.
Online/On-Campus Program
Many institutions offer Nursing Informatics Programs online and in person.
And so, if you are tight on time, perhaps an online course will be ideal.
On the other hand, in-person programs are a great way to network.
You'll also find hybrid programs (most institutions have adopted this option), where you do the coursework online and attend a few in-person lectures.
In hybrid programs, students must fulfill the clinical practical hours and practicum in person.
Internship Opportunities
As we mentioned earlier, the practicum is part and parcel of Nursing Informatics Programs.
As such, it's important to establish beforehand the medical facilities and hospitals with partnerships with your nursing school of choice.
Suppose there are none.
You'll be forced to look for internship opportunities independently, which can be hectic.
Therefore, settle for programs that already have partnerships.
The Best Nursing Informatics Certifications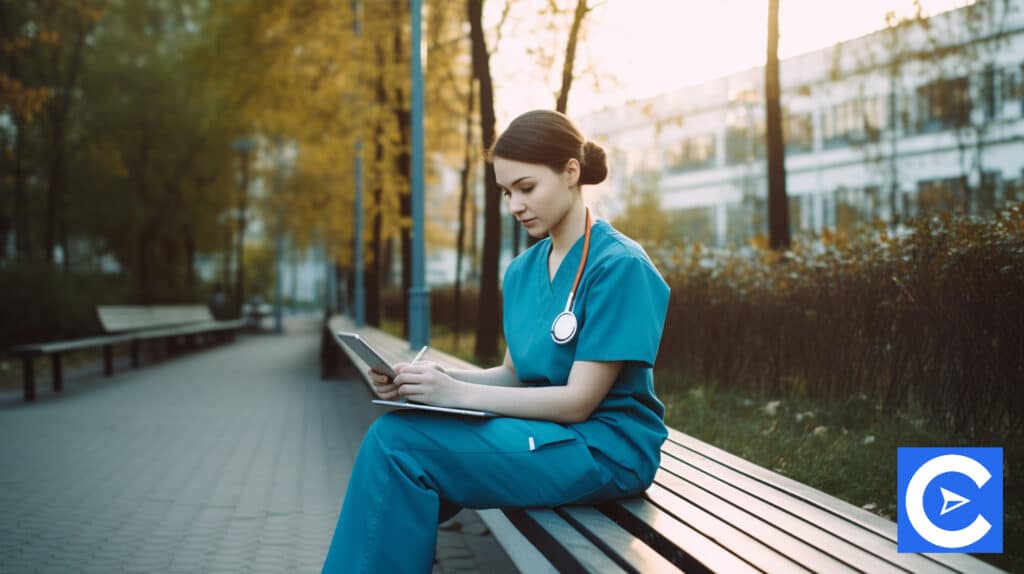 We've covered everything to know about Nursing Informatics Programs for advanced education.
But our discussion won't be complete if we don't spin in Nursing Informatics certification programs.
But before we go any further, let's clarify that certification is not a requirement to be a Nurse Informatics.
Still, most employers stipulate certification as a requirement in their job description.
So, here are the best Nursing Informatics Certification Programs.
Informatics Nursing Certification (RN-BC)
Informatics Nursing Certification is provided by the American Nurses Credentialing Center.
To be eligible for the program, one must have an RN license, a bachelor's degree or higher, 2,000 hours in Nursing Informatics, and not less than two years of full-time experience as a Registered Nurse,
Additionally, candidates must meet at least 30 hours of continued education in informatics or 12 credit hours of continued education in a graduate-level program.
Passing this certification exam earns one the credential, Registered Nurse board certified.
Certified Associate in Healthcare Information and Management Systems (CAHIMS)
The Healthcare Information and Management Systems Society (HIMSS) is yet another ticket to becoming a Nursing Informatics Specialist.
CAHIMS is an entry-level certification program that doesn't require applicants to have a degree.
The requirements include a high school diploma or its equivalent and at least 45 hours of continuing education in areas such as health information technology, digital health, or informatics.
Certified Professional in Healthcare Information and Management Systems (CPHIMS)
CPHIMS is yet another Nursing Informatics Certification by HIMSS.
This is a professional-level certification dedicated to healthcare professionals with experience in the industry.
The eligibility requirements for this certification include meeting one of the following.
If you have a master's degree, you need three years of experience (two of the years should be in a healthcare setting)
Suppose you have a baccalaureate degree.
You should have at least five years of experience (three years of this experience should be in a healthcare setting).
Lastly, if you don't meet the above requirements, you should have at least ten years of experience (eight of these years should be in a healthcare setting).
These three are the main certification programs for Nursing Informatics.
Earning certification with HIMSS or ANCC shows your competency and commitment to the profession.
It's a clear sign that you are dedicated to quality improvements in healthcare.
Conclusion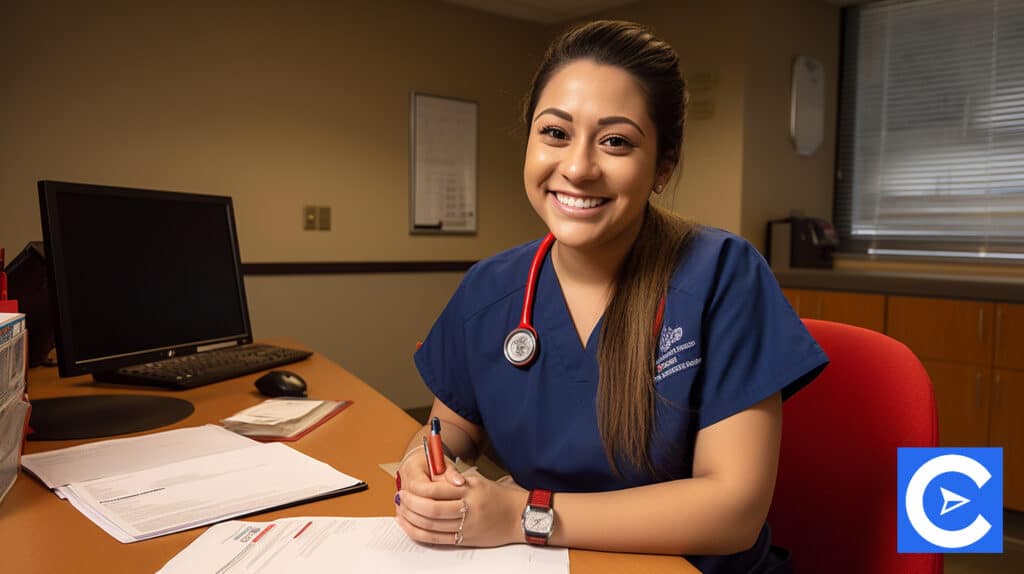 There are many Nursing Informatics Programs.
What you settle for depends on your current level of education and whether you prefer online, in person, or a hybrid program.
Further factors like accreditation, program length and cost, and internship opportunities equally play a significant role in the nursing informatics program you settle for.
There are also excellent Nursing Informatics Certifications you can pursue to add weight to your Nursing Informatics education.
All the best as you delve into the Nursing Informatics Education.
FAQs
Are Nursing Programs hard?
Yes, Nursing Programs are hard. Enrolling in a nursing program requires one to have a high GPA and good scores in maths, biology, and chemistry. The course itself is rigorous. Students have pressing deadlines to meet and lab sessions to attend. The coursework culminates in a challenging exam.
How long is a Nursing Informatics Program?
The duration of a Nursing Informatics Program depends on whether you are taking the program full-time or part-time. If you are taking a full-time course, you can expect to finish the course in two years. Part-time studies may stretch to three years.
How to get into Nursing Informatics?
– Earn a Bachelor of Science in Nursing degree
– Pass the NCLEX-RN exam
– Gain experience as a Registered Nurse
– Consider pursuing a master's degree in Nursing Informatics
– Earn a Nursing Informatics certification
– Look for Nursing Informatics job opportunities
– Maintain continuous education requirements to keep your license and certification.
What can I do with a Nursing Informatics degree?
Nursing Informatics opens up opportunities in different fields. With a degree, you can work in healthcare, medical companies, technology companies, or staffing agencies. In these setups, you'll help with systems development, systems optimization, clinical analytics, informatics education, and quality initiatives.
What degree program is offered for Nursing Informatics?
The degree program offered for Nursing Informatics is MSN in Nursing Informatics. Depending on the university, the credit hours may range from 32 to 39. Usually, students have coursework, clinical hours, and practicum to complete the program. Graduate programs cover healthcare systems, health promotion, and information systems.
What is a Nursing Informatics degree?
According to ANA, Nursing Informatics is a "specialty that integrates nursing science with multiple information management and analytical sciences to identify, manage, and communicate data, information, knowledge, and wisdom in nursing practice". A degree in this field equips Nurses with the knowledge to bridge the gap between IT and healthcare.
What does a Nurse in Informatics do?
Nurse Informaticists have many roles:
– Develop and optimize systems
– Provide information about the new workflow
– Monitor and update health systems
– Assess data quality and update the data when necessary
– Guide in the adoption and implementation of new technology
– Give the healthcare team what it takes to improve patient outcome
What type of job is available for Nursing Informatics?
Nurse Informaticists can apply for many jobs, including:
– Informatics Nurse
– Clinical Specialist
– Clinical Analyst
– Chief Information Officer
– Nursing Informatics Specialist
– Health Informatics Officer
– Clinical Informatics Nurse
– Chief Nursing Officer
These job titles come with different responsibilities and the titles may overlap.
What are the benefits of a Nursing Informatics degree?
A degree in Nursing Informatics equips you with the skills to help the healthcare industry in many ways:
– Promote value-based care by promoting an efficient clinical process
– Support collaboration among healthcare professionals in different organizations, facilities, or departments.
– Advancement in telehealth to promote patient care
What is the difference between a Nurse and a Nursing Informatics?
A Nurse is a healthcare professional who cares for patients. They prevent illness, treat health conditions, and help patients manage physical needs when sick. Nurse informatics are also healthcare professionals who support patients, Nurses, and other team members in decision-making. They bridge the gap between IT and healthcare.
What is the salary for a Nursing Informatics job?
According to Payscale.com, Nurse Informatics' annual income is $83,935. The hourly rate is $40. Other platforms like ZipRecruiter projects an annual income of $102,230. Nurse Informatics' actual salary is influenced by several factors, including education level, location, employer, and industry.
References