Hi there, Welcome to this exciting and fun read!
Today we are going to tackle the Pediatric Oncology Nurses topic and all it entails.
By the end of this incisive article, we guarantee that you will understand a Pediatric Oncology Nurse's education requirements, duties, qualities, and salary expectations.
In particular, we will look into the following topics:
What is a Pediatric Oncology Nurse?
How to become a Pediatric Oncology Nurse?
Oncology Nurse duties and responsibilities
How much does a Pediatric Oncology Nurse make?
Let's get right into it!
Introduction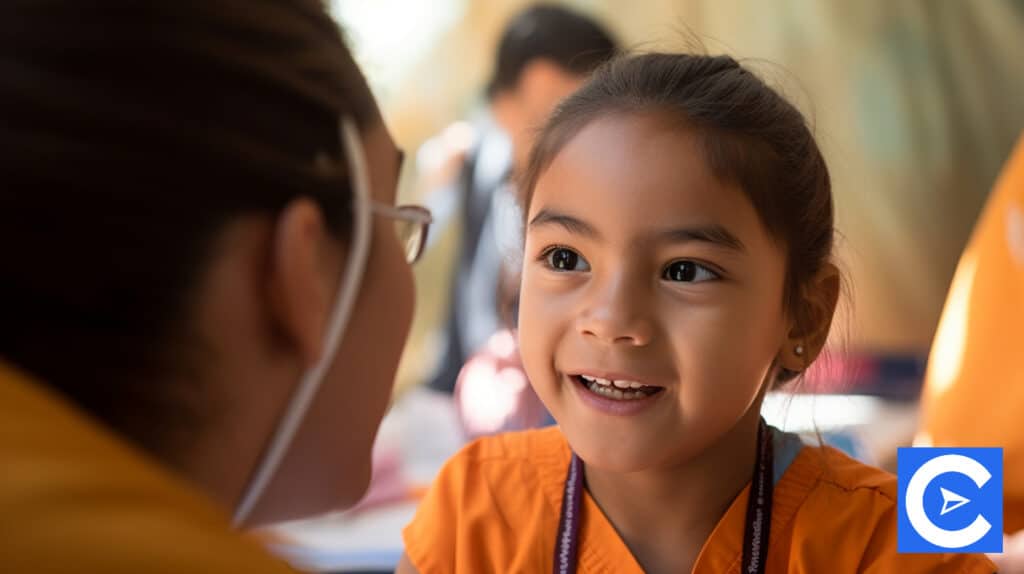 Working as a Pediatric Oncology Nurse is an exciting and fulfilling career path for any health professional.
You bring joy to sick children, improve their quality of life and bring hope to their loved ones.
And even though there are over half a million Pediatric Oncology Nurses, there is still enough room for new Pediatric Oncology Nurses.
If you're passionate about working with kids and are ready to embrace a nursing career, consider becoming a Pediatric Hematology/Oncology Nurse.
What is a Pediatric Oncology Nurse?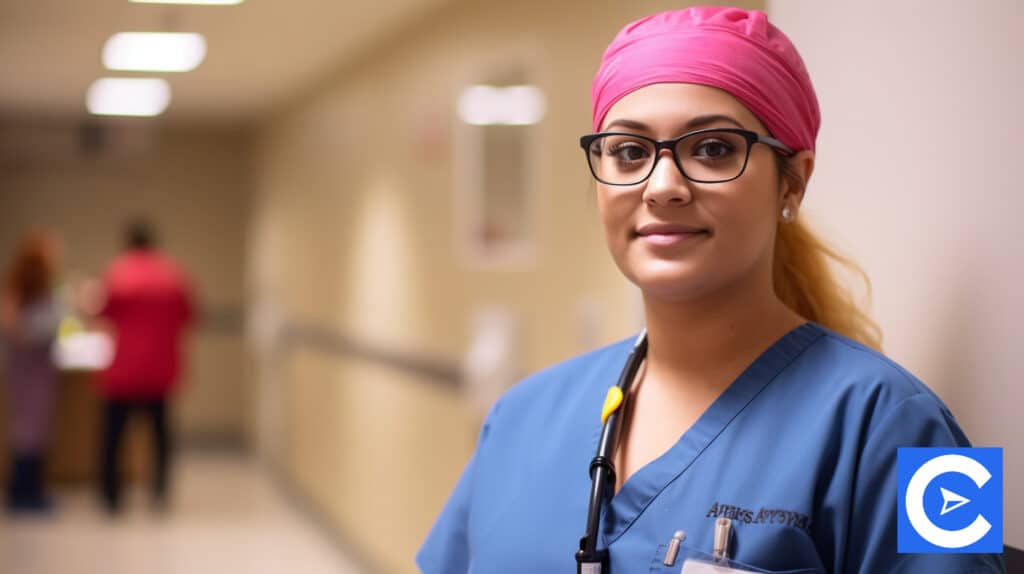 A Pediatric Oncology Nurse is a specialized Registered Nurse (RN) who possesses the skills, training, and experience needed to provide high-quality patient care to cancer patients.
Oncology Pediatric Nurses often deal with patients from as young as a few months to adolescence.
The primary duties of a Pediatric Hematology/Oncology Nurse revolve around providing quality pediatric patient nursing care and offering emotional support to families.
Continue reading to understand how to be a Pediatric Oncology Nurse.
How to Become a Pediatric Oncology Nurse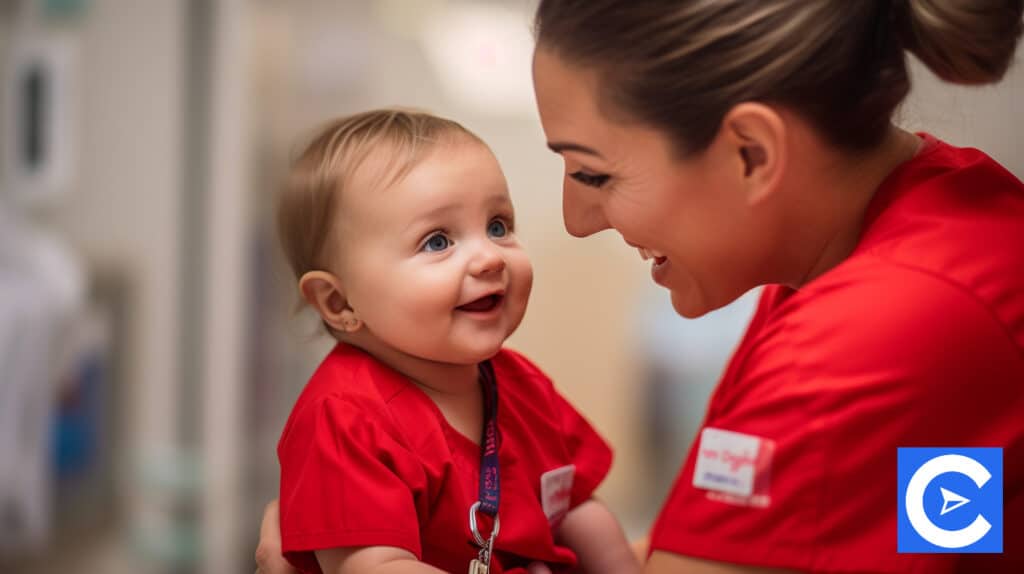 Becoming a fully-fledged Pediatric Cancer Nurse is a long and often challenging journey.
You need to sacrifice your time to study, work hard, be focused, humble and disciplined.
The best part is that after all the hard work, providing vital cancer care and comfort to pediatric end-of-life patients is highly gratifying.
Before earning the Pediatric Oncology Nurse designation, you must satisfy several certification and education requirements.
Here are the Pediatric Oncology Nurse requirements:
1. Enroll in nursing training
The first step toward becoming a Pediatric Oncology Nurse is enrolling in an accredited nursing school.
You can opt for the following nursing training program:
Bachelors of Science in Nursing (BSN)
The BSN is a four-year nursing training program for Registered Nurses (RNs) that sets the foundations of a successful nursing career.
The RN bachelor's degree exposes you to the principles of patient care, health promotion, research, and healthcare quality.
Most employers prefer working with Pediatric Cancer Nurses who have a BSN degree.
Associate Degree in Nursing (ADN)
The ADN is a two-year undergraduate nursing training program that lays the foundation of a nursing career.
Students taking the ADN program focus on:
Microbiology
Pharmacology application
Medical terminology
Nursing nutrition
Physiology
Human anatomy
The ADN training isn't as comprehensive as the BSN, and getting RN certified with an ADN poses more challenges.
2. Pass the NCLEX RN certification exam
The second step in the pediatric oncology nursing journey is to earn a nursing license.
To get the RN certification, you must pass the NCLEX RN licensure exam.
The NCLEX RN is a national competency exam from the National Council of State Boards of Nursing (NCSBN) that tests nursing students' skills, training, and competencies.
Earning an RN credential is necessary for all aspiring Pediatric Oncology RNs.
3. Gain experience
Gaining practical clinical oncology experience is vital to your success as a Pediatric Oncology RN.
Most employers prefer to work with Oncology Nurses with several years of experience.
Consider working in oncology departments of public hospitals, private clinics, and palliative care centers.
Gaining clinical oncology experience is also vital when applying for different oncology certifications.
4. Earn a graduate degree
To work as a Pediatric Oncology Clinical Nurse Specialist or Nurse Practitioner, you need a master of science in nursing (MSN) or Doctor of Nursing Practice (DNP) degree.
Here are pediatric oncology nursing options you can take.
Oncology Nurse Practitioner (NP)
Pediatric Oncology Nurse Practitioners (NPs) are highly trained Advanced Practice Registered Nurses (APRNs) that deliver highly specialized care to oncology patients.
To qualify as an NP, you need a master's degree or a DPN in oncology.
Pediatric Oncology NPs often work closely with Physicians, Surgeons, and other pediatric cancer healthcare professionals in different cancer treatment centers.
After your advanced training, you will need an Advanced Oncology Certified Nurse Practitioner (AOCNP) Certification.
Pediatric Oncology Clinical Nurse Specialist (CNS)
An Oncology CNS is a highly trained health professional who provides comprehensive and advanced cancer patient care services.
Typically an Oncology CNS holds advanced nursing training in a master's or Doctor of Nursing program.
The duties of Pediatric Oncology CNS include the detection, diagnosis, treatment, and rehabilitation of cancer.
Additionally, Oncology CNS will provide cancer education, end-of-life care, and survivorship skills for patients who beat cancer.
These are the four main steps you will need if you wish to work as a Pediatric Hematology/Oncology Nurse.
Besides the education requirements, let's also analyze the certification requirements to work as a children's Cancer Nurse.
Pediatric Oncology Nurse certification requirements
Earning an oncology certification is a smart career move for an Oncology RN.
The benefits of holding oncology certification include:
Commanding higher salaries
Validating your training, skills, and experience
Improving your professional nursing portfolio
Improving your nursing education
Gaining access to professional oncology nursing bodies
Please note that oncology certifications are optional.
Consider using pediatric oncology NCLEX question reviews to prepare for these certification exams.
Here are some of the pediatric hematology/oncology certifications recommended by the Association of Pediatric Hematology/Oncology Nurses (APHON):
1. Certified Pediatric Hematology-Oncology Nurse (CPHON) certification
The CPHON is a national competency-based certification exam for Pediatric Oncology Nurses.
The three hours, 165 questions, multiple-choice test from the Oncology Nursing Certification Corporation (ONCC) validates the skills and training of Oncology RNs.
Here are the eligibility requirements for CPHON certification:
A current and valid RN license
24 months of RN experience in the last four years
2000 hours of clinical research, consultation, or education in pediatric oncology practice in the previous four years
A minimum of ten continuing education hours in oncology (minimum five hours in continuing oncology medical education)
2. Pediatric Advanced Life Support (PALS) certification
The PALS certification from the American Heart Association (AHA) is an advanced medical certification that trains pediatric Oncology RNs to quickly and safely arrest pediatric medical emergencies.
A PALS certificate is a prerequisite for most pediatric hematology/oncology RN jobs.
The in-depth PALS training will cover:
Respiratory management
Pediatric CPR procedures
How to prioritize interventions
Brain preservation steps
Pharmaceutical administration
3. Certified Pediatric Oncology Nurse (CPON) Certification
The CPON is a foundation-level certification from the Oncology Nursing Society (ONS) that demonstrates the certificate holder's level of expertise, skill, and training in Pediatric oncology.
To qualify for the CPON certification exam, you need:
Valid and current RN license
1000 hours of pediatric oncology practice in the last two and a half years
One elective oncology unit or ten continuing education units in the previous three years
4. Advanced Oncology Certified Nursing Practitioner (AOCNP)
The AOCNP is a specialized certification exam from the ONCC that validates the skills and training of a Pediatric Oncology Nurse Practitioner.
Eligibility requirements for the AOCNP include:
Valid RN license
Graduate nursing degree with oncology specialty
Supervised oncology practice (500 hours)
30 oncology continuing education hours or two credits in the last five years
What is the Pediatric Oncology Nurse job description?
Continue reading for the answer to this question and much more.
Duties and Responsibilities of Pediatric Oncology Nurses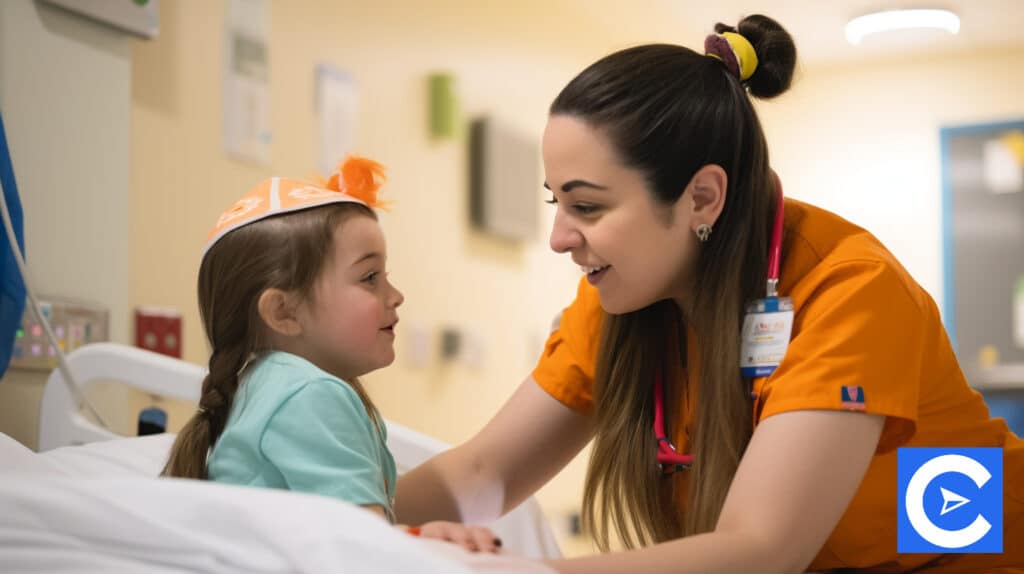 Pediatric Cancer Nurses are highly trained RNs responsible for delivering high-quality cancer services to patients.
Pediatric oncology nursing education allows Cancer Nurses to deliver the following medical services:
1. Administer cancer treatments
Pediatric Cancer Nurses are responsible for all the different types of cancer treatment for patients.
Together with other cancer professionals, Pediatric Nurses deliver the following cancer treatments:
Chemotherapy
Radiation therapy
Biotherapy
Hormone therapy
Immunotherapy
The Children's Cancer Nurse must ensure that the patients get the medication on time, in the right quantities, and in frequency.
2. Health assessments and monitoring vitals
Oncology Nurses are responsible for continually assessing and monitoring their patient's conditions, including recording their vitals.
Since cancer is one of the most challenging diseases to treat, Cancer RNs have to be continually on guard to ensure that patients don't relapse or deteriorate.
Cancer Nurses perform health assessments by conducting physical exams, blood work, and medical monitoring devices.
3. Updating medical records and charts
Maintaining accurate medical data is crucial for the success of the cancer treatment program.
Pediatric Oncology RNs are responsible for continuously updating patient data, including the treatment types, dosage, and frequency.
Additionally, they update patient charts, which help track patients' treatment history.
4. Creating treatment plans
Together with other healthcare professionals, the Pediatric Oncology/Hematology Nurse is responsible for creating patient treatment plans.
Oncology RNs work with Dietitians, Oncologists, Pharmacists, Counselors, Rehabilitation Therapists, and Pathologists to create effective treatment plans that improve patients' conditions.
5. Provide pre and post-operative care
Cancer patients often undergo life-saving surgical interventions to eliminate cancerous tissues and improve their chances of recovery.
A Children's Oncology Nurse will typically prepare the minor for surgery and provide post-operative care, including wound dressing and medicine administration.
Additionally, the Oncology Nurse will prepare comprehensive post-operative care and rehabilitation plans to ensure the patient regains full body function quickly.
6. Conduct patient sensitization
Cancer sensitization and training is an essential duty that Oncology Nurses perform.
By providing current and adequate cancer training, these Nurses help patients and their families understand cancer's cause, treatment, and management.
Additionally, these sensitization sessions also motivate the patients and their families.
7. Providing bedside care
Pediatric Cancer Nurses provide primary patient care to the minors under their watch.
Since the children are usually too weak or incapacitated, they depend on the Pediatric Oncology Nurse for assistance.
Typical bedside care includes:
Bathing and cleaning patients
Feeding patients and changing feeding tubes
Changing diapers and other clothing
Administering medication
Whether in an inpatient or outpatient pediatric oncology medical center, the core mandate of Pediatric Nurses is to provide specialized cancer nursing care that improves the child's life quality
Qualities of a Practical Oncology Pediatric Nurse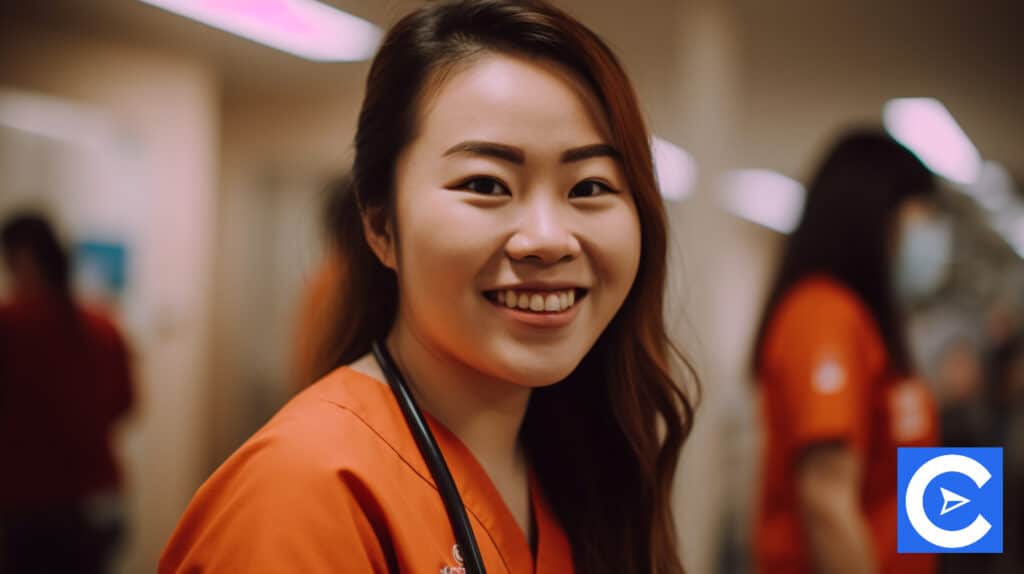 Apart from being well-trained and educated in pediatric oncology, effective Cancer Nurses must possess these critical skills:
1. Communication skills
Pediatric Oncology Nurses need strong verbal and written communication skills.
Effective communication:
Improves relationship between the Oncology Nurse, patients, families, co-workers, and management
Streamlines workflow, eliminating errors and reducing confusion
Reduces conflicts and fosters peace
Improve efficiency and reduces wastage
2. Critical thinking
Treating leukemia and other forms of childhood cancer requires a Nurse with top-notch critical thinking skills who can quickly formulate effective interventions and treatments.
Oncology Nurses need to make rapid and often difficult nursing decisions based on the available patient data, symptoms, and evidence.
Efficient Cancer Nurses with excellent critical thinking skills are an asset to cancer treatment programs.
3. Resiliency
Nursing resilience refers to the ability of a Pediatric Oncology Nurse to remain energized, committed, and optimistic even in the face of challenges.
Resilience is an essential nursing skill as the nursing profession can quickly wear out a Nurse.
Oncology Nurses can build resiliency by maintaining a solid social network, meditation, positive thinking, and taking care of their personal needs.
4. Attention to detail
Oncology Pediatric Nurses must be detailed oriented as any nursing errors can turn fatal.
Attention to detail means the Oncology Nurse:
Correctly administer the correct drugs and dosage
Follow Oncologist's instructions to the letter
Maintains accurate patient medical records
Identify any physical or mental changes in the patient
5. Hardworking
Being a Pediatric Oncology Nurse is often a full-time job that requires lots of commitment and dedication.
And with a considerable workload, effective Oncology Nurses need to be extremely hardworking and ready to go the extra mile for their patients.
Cancer Nurses will typically take up several hours of overtime to clear the backlog of tasks.
6. Empathetic
It's not just enough to be sympathetic to these patients with childhood cancer.
To be truly effective, you need to put yourself in your patient's shoes and live their reality.
Empathy allows you to:
Commit to treating your patient
Show greater respect and understanding
Exercise restraint and avoid scolding or belittling the patients
Deliver high-quality patient care
7. Knowledgeable
A Child Cancer Nurse must have a solid grasp of nursing education, including the principles, processes, and techniques of identifying, maintaining, and eliminating cancer.
Oncology Nurses acquire the necessary cancer skills from Pediatric Oncologist Nurse schooling.
Pediatric Oncology Nurse Salary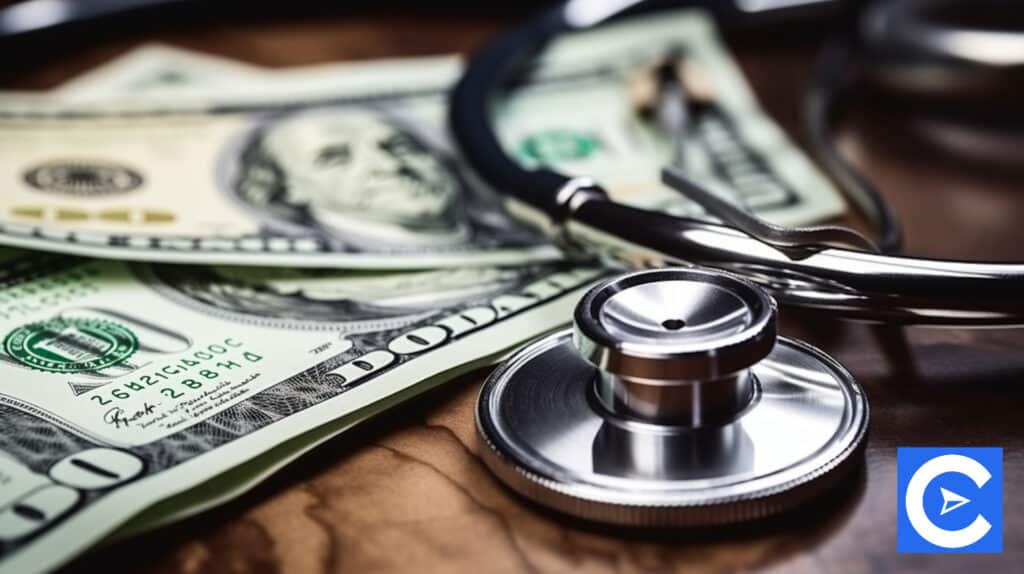 The salaries of Cancer Nurses vary widely depending on the physical location, facility type, level of nursing education, and years of experience.
According to the Bureau of Labor Statistics (BLS), in 2020, Registered Nurses and Nurse Practitioners earned $75330 and $117670, respectively.
This ballpark figure indicates a typical Pediatric RN and NP salary.
According to ZipRecruiter, a leading HR firm, Pediatric Oncology RNs earn $107066 per year or $8922 per month.
According to Comparably.com, a leading comparison site, Pediatric Oncology Nurses make $110 368 per annum.
Glassdoor.com puts the national pediatric oncology salary average at $143380 per year with $93783 base pay and $20836 additional pay per year.
According to ZipRecruiter, the highest paying state for Pediatric Oncologists is Massachusetts ($126666 p.a), while the lowest paying state is Mississippi ($85236 p.a).
Why work as a Pediatric Oncology Nurse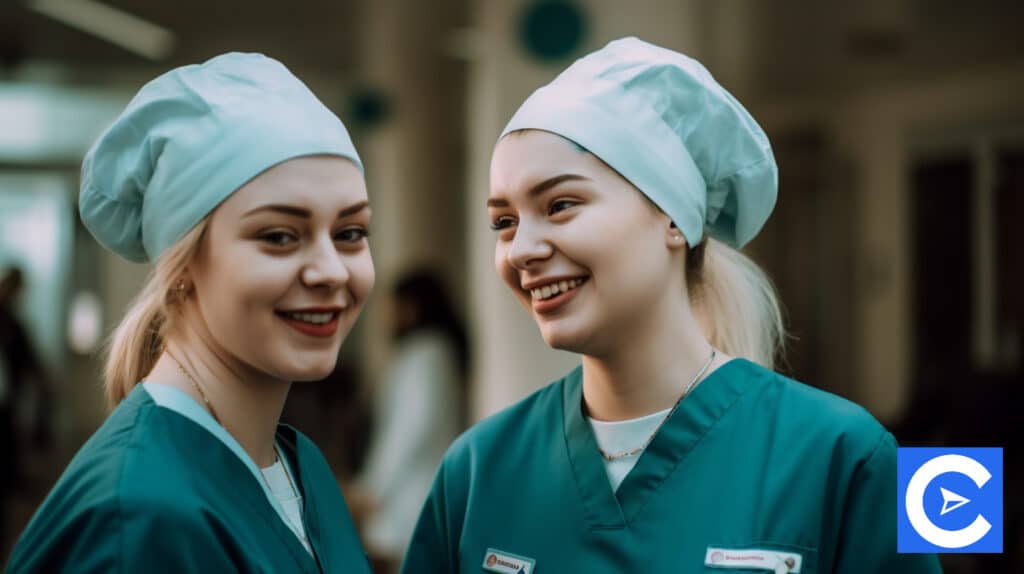 Why are more people joining the oncology pediatric nursing career?
Here are the advantages of why you should work as a Children's Cancer Nurse:
1. Provide specialized nursing care
Working as a Pediatric Oncology Nurse allows you to deliver specialized cancer services that make a big difference in the patient's quality of life.
The pediatric cancer nurse job provides a high level of job satisfaction.
2. Great pay
Generally, Pediatric Cancer Nurses are paid well due to the specialized nature of their jobs.
The job also offers overtime pay and other perks.
3. Improve nursing skills
Training and working as a Children's Cancer Nurse allow you to develop more specialized nursing skills than the average RN.
4. Increase clinical experience
Working as a Pediatric Hematology/Oncology Nurse exposes you to cutting-edge nursing technologies and training.
Working as a Pediatric Oncology Nurse improves your nursing skill set.
5. Flexibility
Working as a Children's Cancer Nurse allows you to work in multiple settings.
As a Pediatric Oncology Nurse, you can work in a medical center, radiation center, hospice, or hospital.
You can also work full-time, part-time, morning, or evening shifts.
Conclusion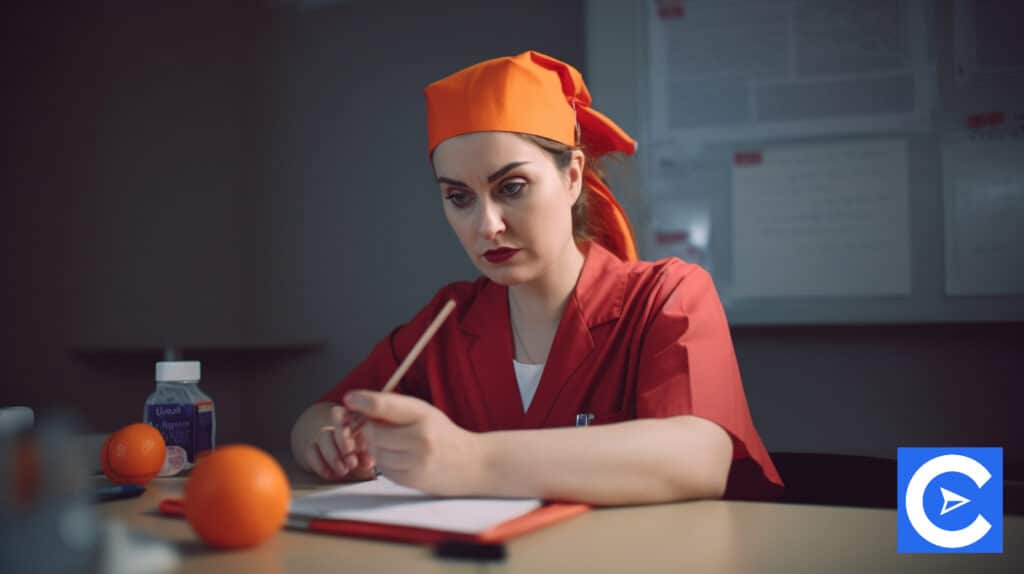 Working as a Pediatric Oncology Nurse is a rewarding career choice.
Whether you are a complete newbie or already working in a different nursing role (Nursing Assistant, LPN), achieving the pediatric oncology RN designation is a life-changing event that will positively impact your life.
The Pediatric Hematology/Oncology Nurse profession pays well and expands your nursing education, making you a better Nurse.
We hope that this comprehensive pediatric oncology article will act as your roadmap in your pediatric cancer nursing journey.
Please continue reading for the answers to our reader's frequently asked questions.
FAQs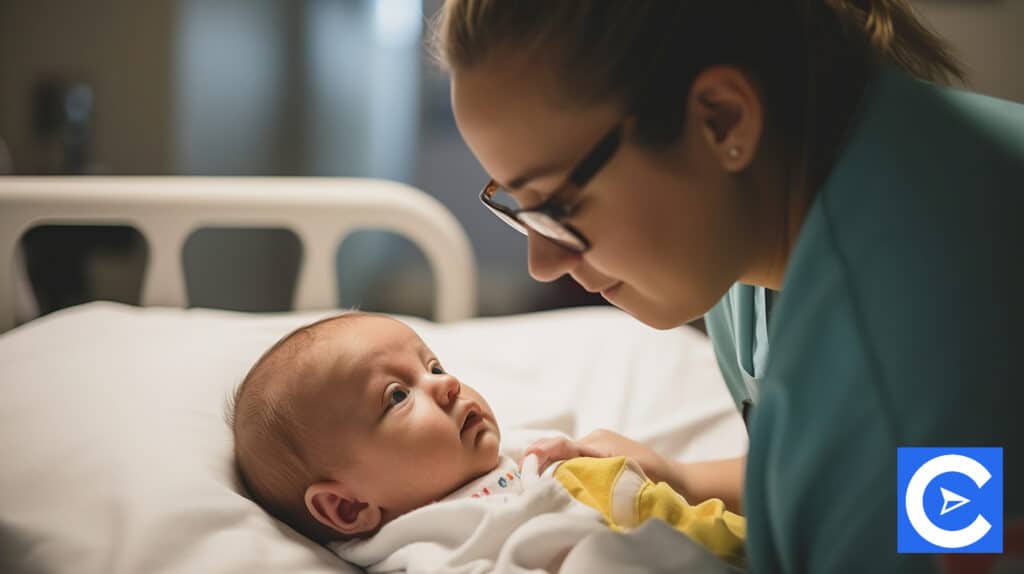 How many hours do Pediatric Nurses work a week?
According to Nurses.org, Pediatric Nurses often work 36–40 hours per week.
Pediatric Nurses work:
– Five eight-hour shifts per week
– Four, ten-hour shifts per week
– Three 12- hour shifts per week
Pediatric Nurses will often accrue several overtime hours every month depending on patient flows and staffing schedules.
What do Pediatric Oncology Nurses do?
A Peds Oncology Nurse is responsible for:
– Monitoring patient's vital signs
– Safely administering cancer treatments and therapies
– Maintain patient records and update treatment charts
– Providing cancer patients and their families with comprehensive cancer education
– Liaising with other healthcare providers to prepare effective treatment plans
What does it take to become a Pediatric Oncology Nurse?
To become a Pediatric Oncology Nurse, you need to:
– Enroll for RN training from accredited BSN or ADN training programs
– Earn an RN license by passing the NCLEX RN certification exam
– Gaining practical oncology nursing experience
– Additional nursing education, including master's or Doctor of Nursing Practice (DNP) degree (optional)
Do Oncology Nurses work with kids?
Pediatric Oncology Nurses are specialized Children's Cancer Nurses that provide comprehensive acute care to minors. These Pediatric Cancer Nurses work with kids from as little as a day old to adolescent patients. Pediatric Hematology-Oncology Cancer Nurses typically work in pediatric cancer hospitals, hospices, and specialized cancer medical center's palliative care units.
How much do Pediatric Oncology Nurses make?
These are the average Pediatric Oncology Nurse's salaries:
– Zippia.com –  $78139 p/a ($38 per hour)
– Ziprecruiter.com – $107066 p/a ($52.26 per hour)
– Glassdoor.com – $ 70370 p/a
– Payscale.com – $61169 p/a
– Talent.com – $65163 p/a
– Indeed.com – $61955 p/a
What it's like being a Pediatric Oncology Nurse?
Being a Pediatric Oncology Nurse is a fun yet challenging career. Pediatric Cancer Nurses provide life-saving cancer treatment to young people with cancer. It's heartbreaking at times watching your young patients struggle with this deadly disease. Generally, Cancer Nurses derive great joy in helping their patients battle cancer.
How long do Pediatric Oncology Nurses work?
According to nursingprocess.org, Pediatric Oncology Nurses often work three 12-hour shifts or 36 hours per week. Alternatively, Cancer Nurses work five, eight-hour shifts or four, ten-hour shifts per work. Across most pediatric oncology medical centers, Child Cancer Nurses work between 36-40 hours per week unless for emergencies.
References